In an effort to showcase the possibilities and historic beauty of the John H. Barker Mansion in Michigan City, Indiana, a team of vendors put their heads together to design a style shoot that could inspire brides to have a realistic, intimate wedding there. Toni and Joy of Toni Jay Photography came up with the idea specifically for the venue, but when they invited Jenah, owner and designer from In My Red High Heels to collaborate, the style shoot transformed into a "Secret Garden" wedding that highlighted the grandeur of the mansion.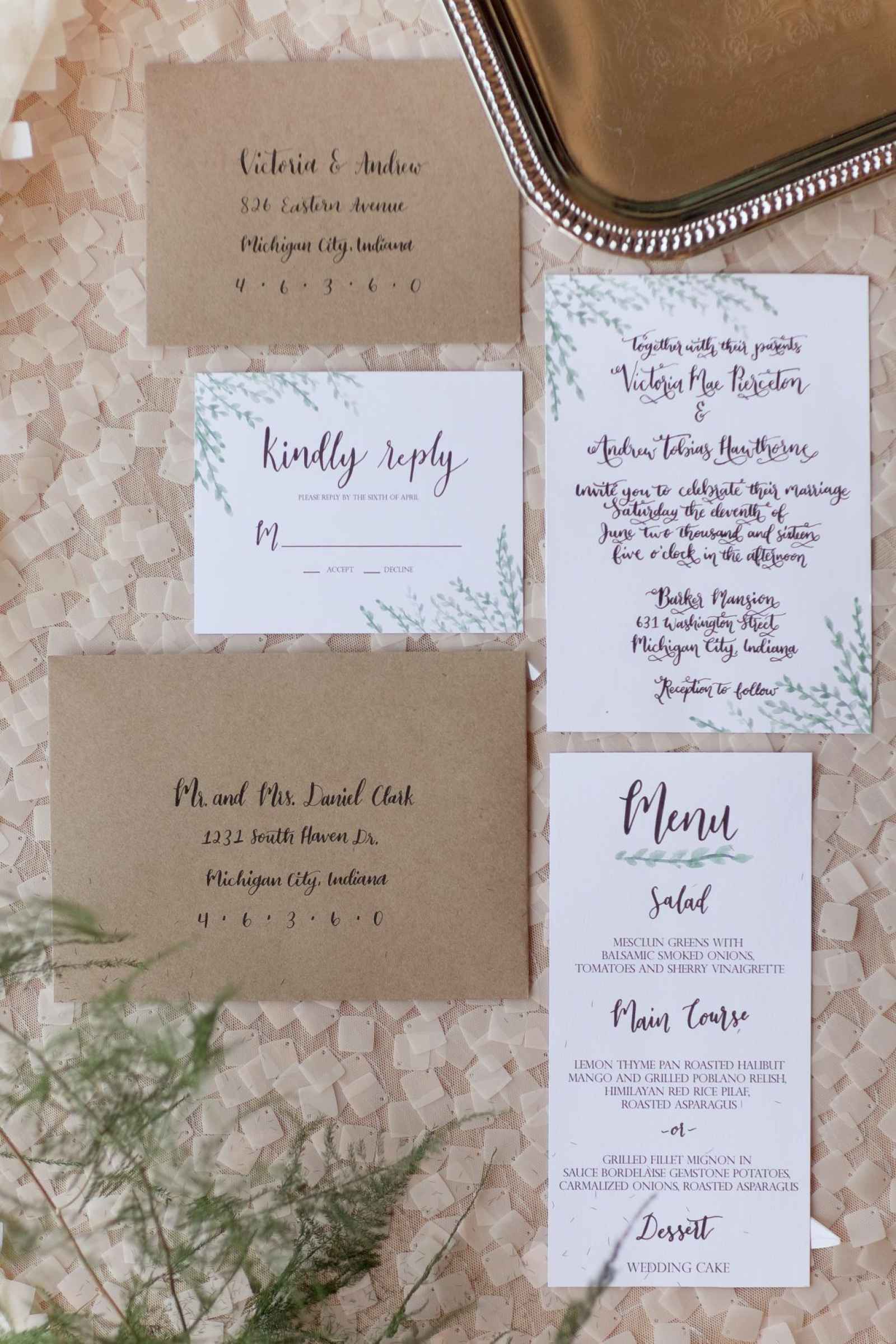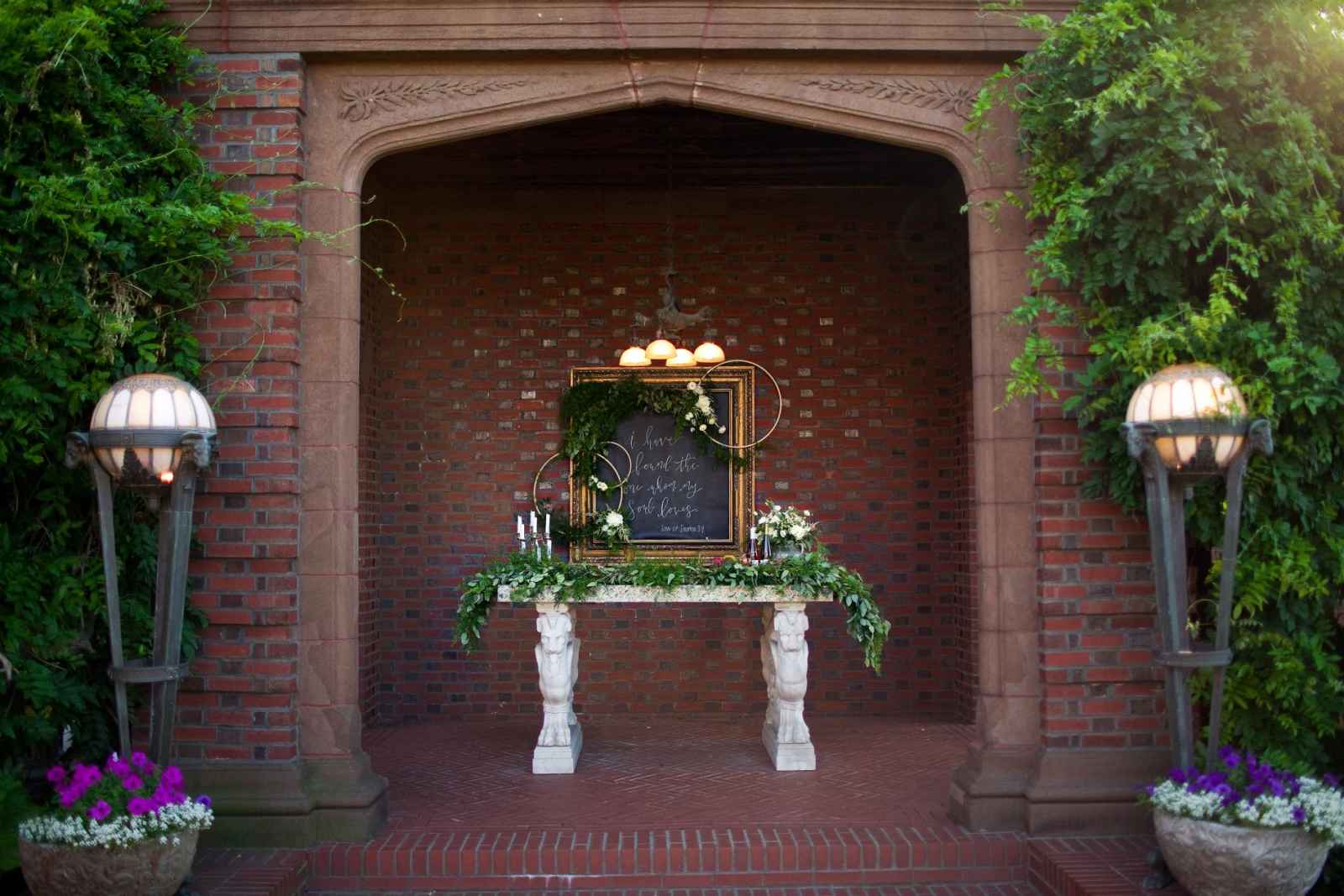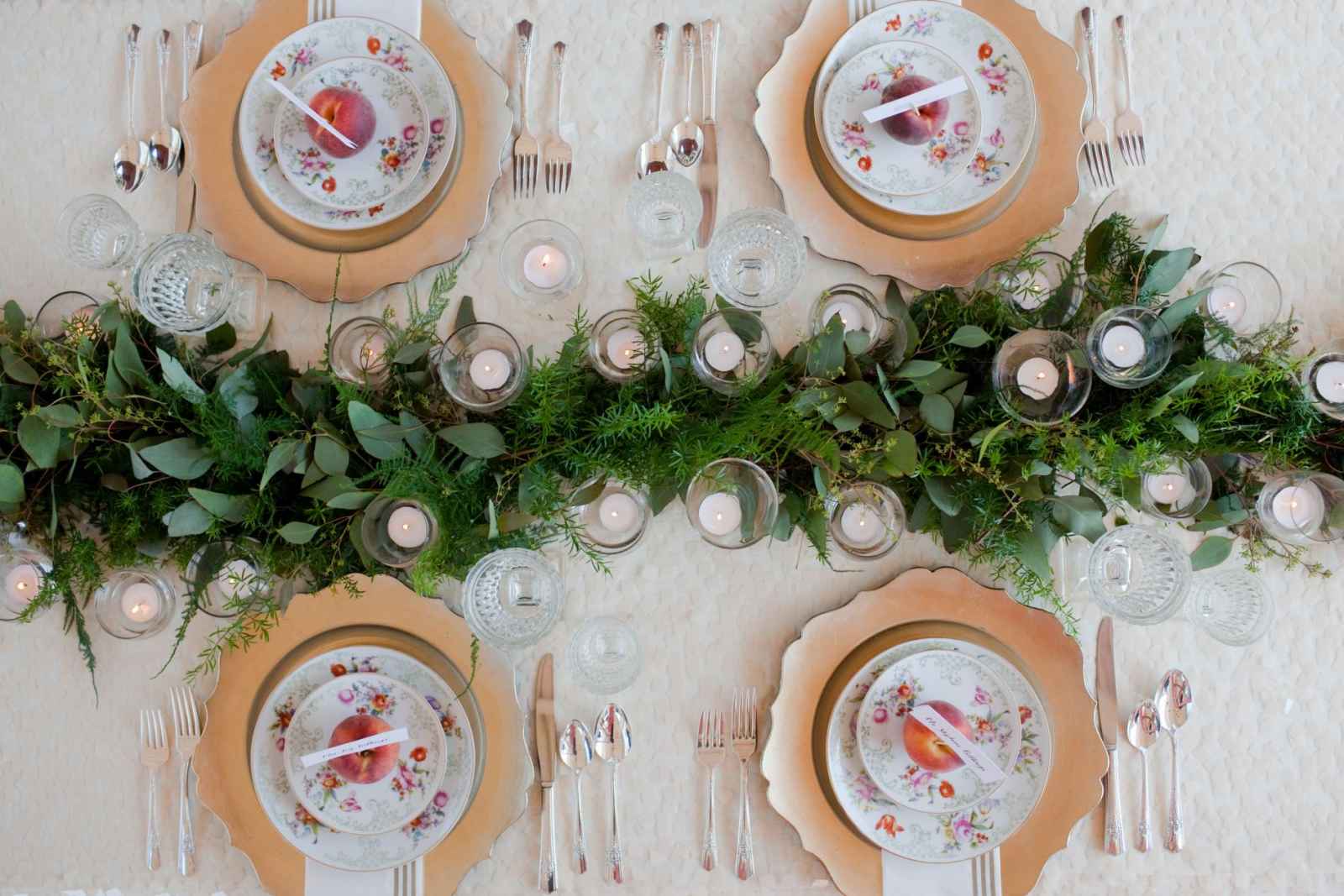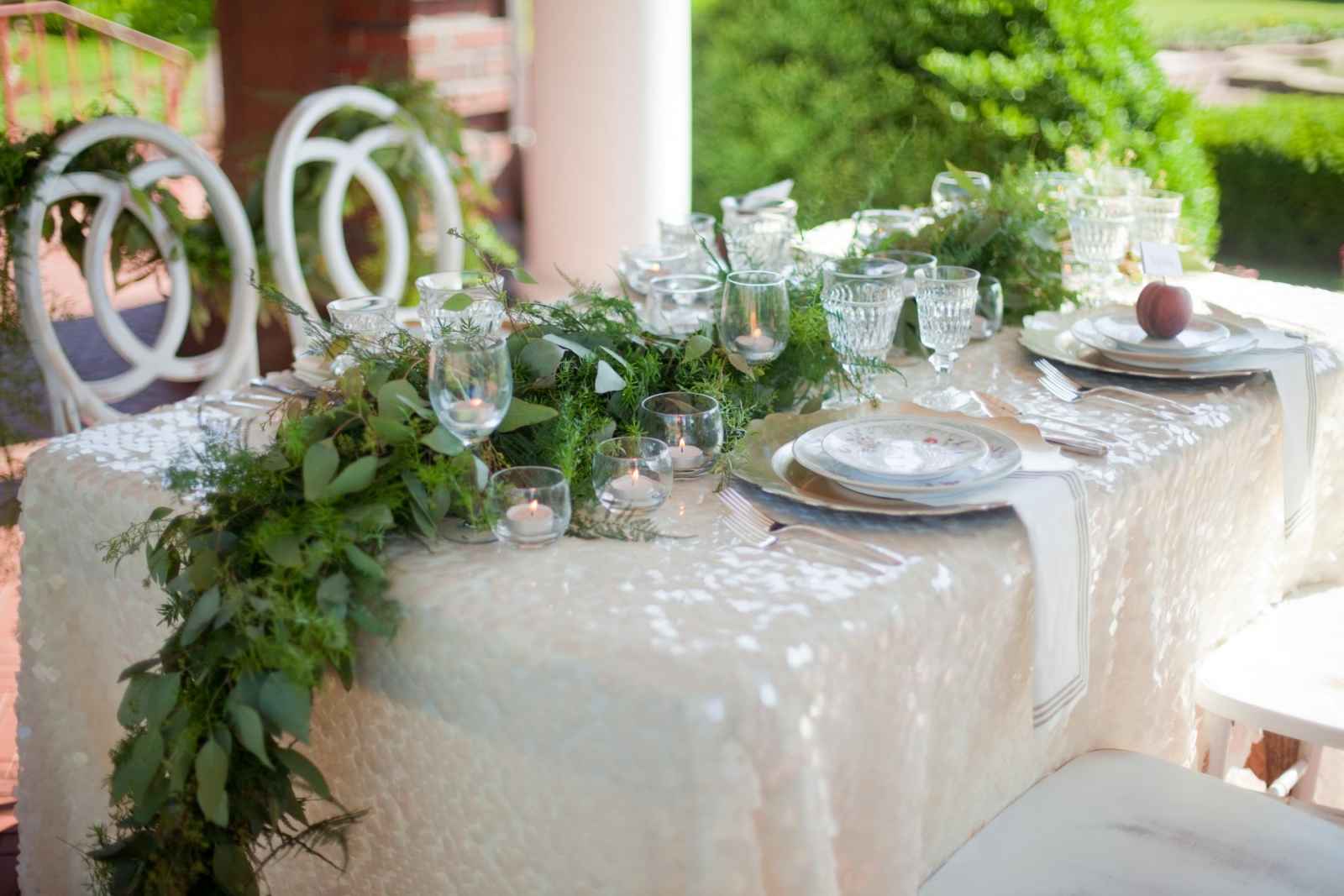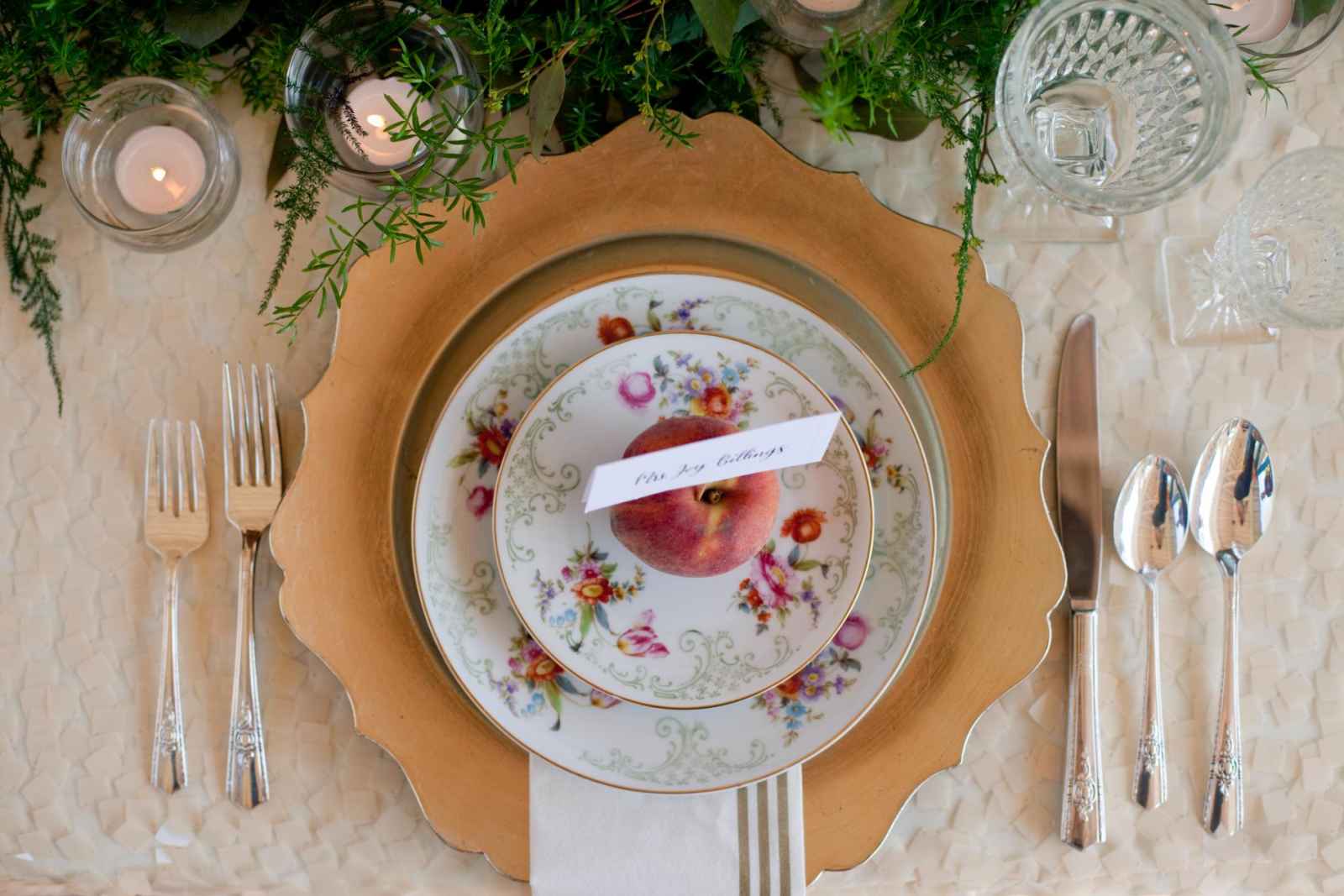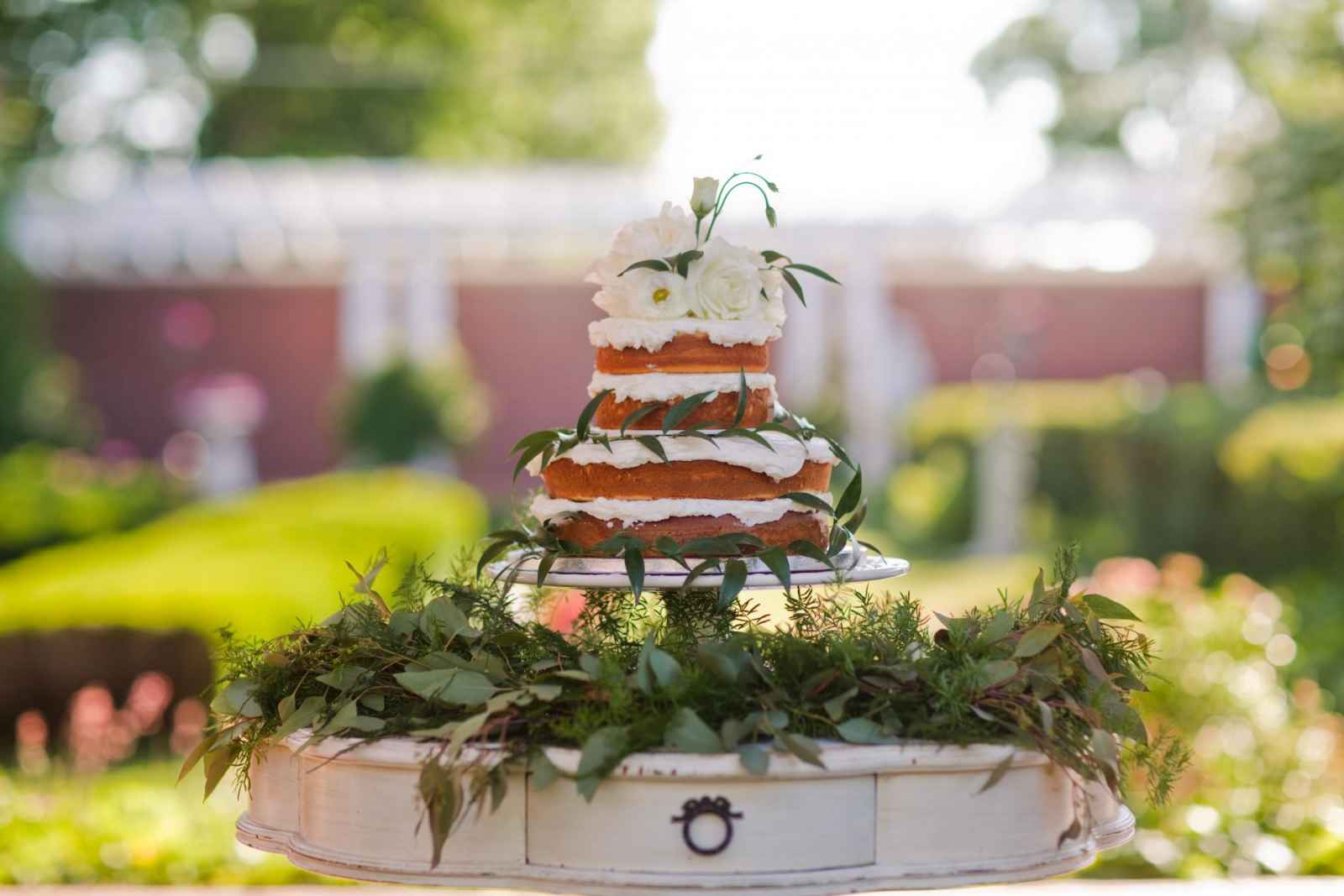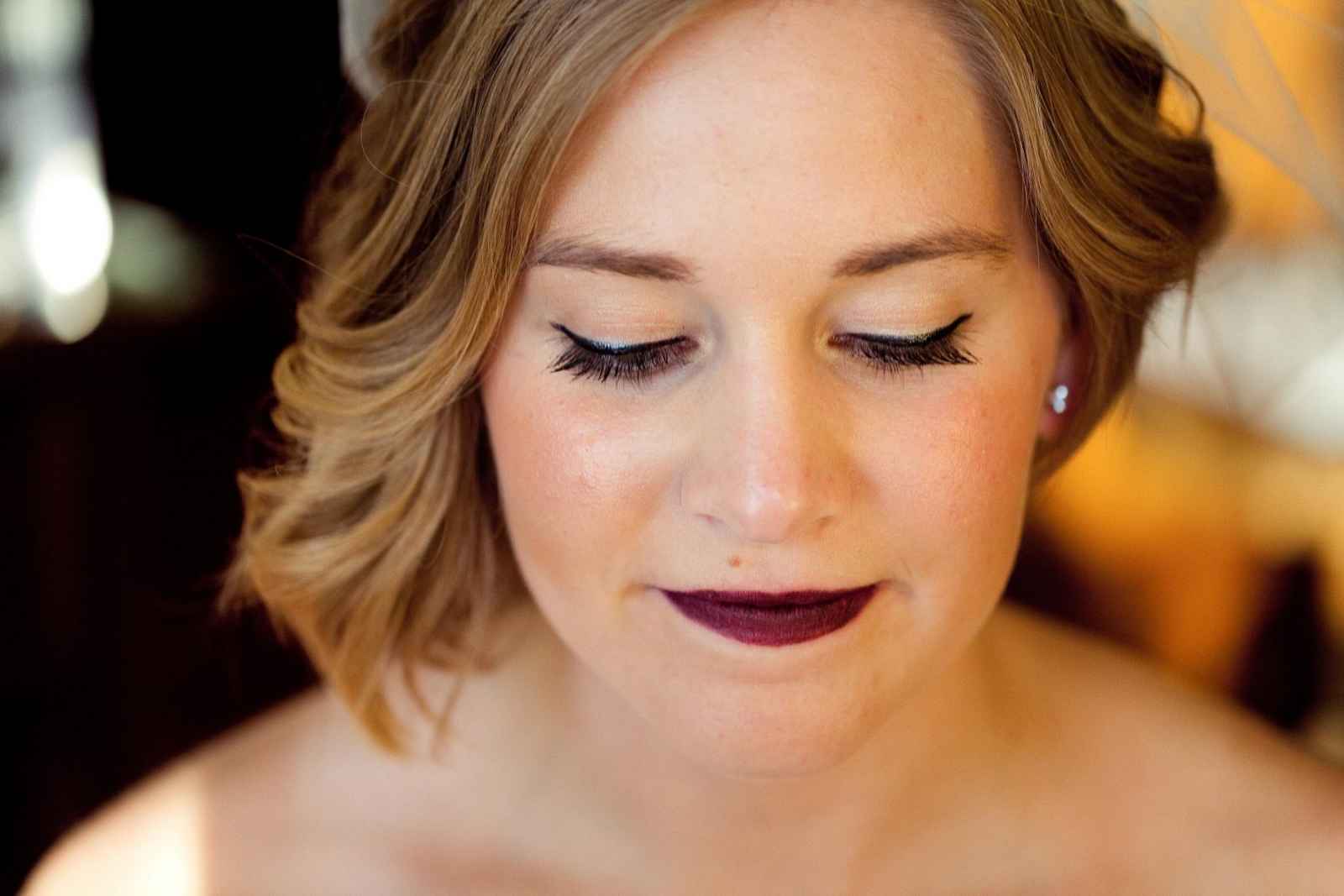 The Barker Mansion has been a longstanding monument in Michigan City ever since the 1800s. It was originally the home of the famous Barker family who has been credited for propelling the commerce and trade industry forward in the Midwest. Today, it stands as an elegant venue filled with rich history, timeless details, Victorian gardens, and original elements. The Victorian garden is what inspired the "Secret Garden" theme. 
Other vendors stepped in to create the intimate feel in the venue's courtyard. Thode Floral created arrangements following a neutral palette as the team decided to lean on simple beauty for their look. The florist used white peonies, ranunculus, ross, astilbe, veronica, sweet pea, seeded eucalyptus, plumosis and lily of the valley in both the bridal bouquet and the centerpieces. 
The model wore a 1920s style gown with lace and her hair was done in loose waves with dramatic makeup, fitting the overall mood of the shoot.
Together, the vendors incorporated some of their favorite trends into this style shoot including the greenery which could be found in all directions, the floral rings, the vintage furniture and the naked cake.
looking for a little more?

TO SEE MORE INFORMATION ABOUT THESE VENDORS, GO AHEAD AND MEANDER OVER TO THEIR PROFILE ON THE RIGHT!
TO PLAN YOUR WEDDING WITH US, HEAD ON OVER HERE!
TO FIND A LITTLE INSPIRATION, FIND OUR INSPIRATION GALLERY HERE!