When it comes to envisioning the perfect look and feel for a wedding, your imagination is really the limit! For Katie Skinner of Kiss Me Kate Photography, she knew she wanted to branch out beyond the moody look she typically evokes in her work to create something new and fresh. "My vision for this photo shoot was to create an eclectic and sexy bride featuring upcoming wedding styles," Katie says. "I loved the idea of having geodes incorporated into it along with some succulents. It made for a very bright and fresh feel—something a little different than my average photo shoot. I tend to shoot a lot 'moodier' visions and favor rich tones."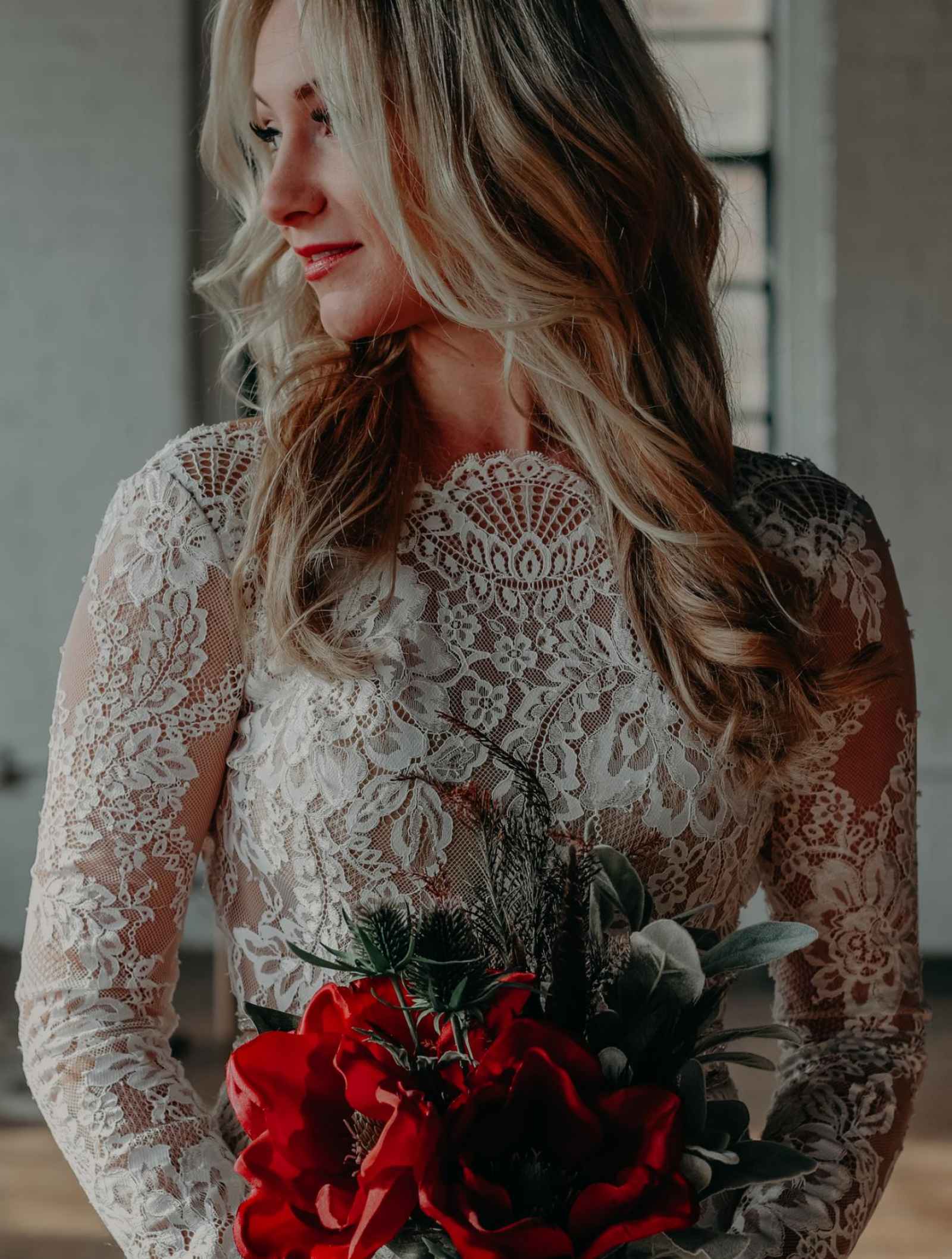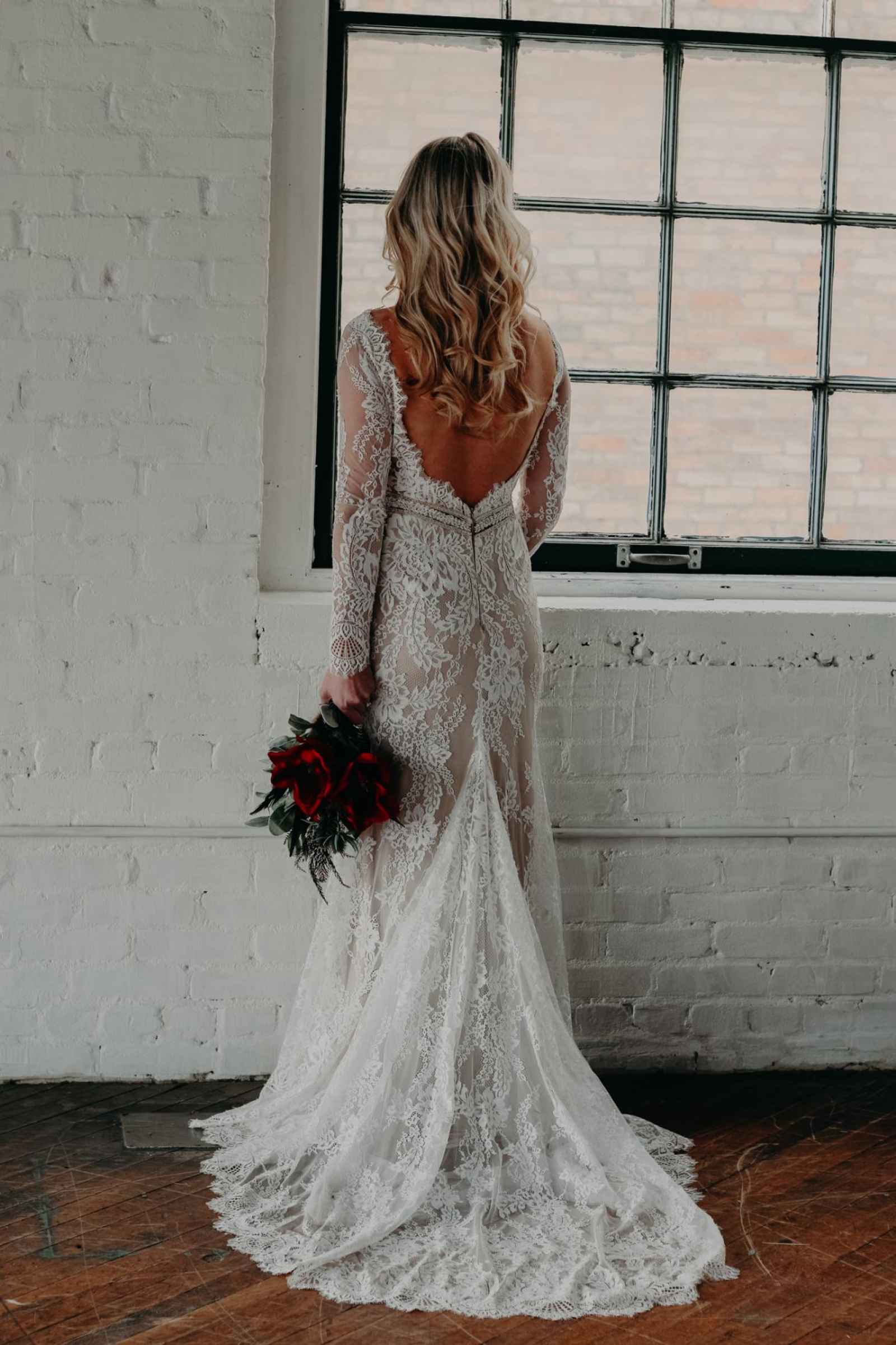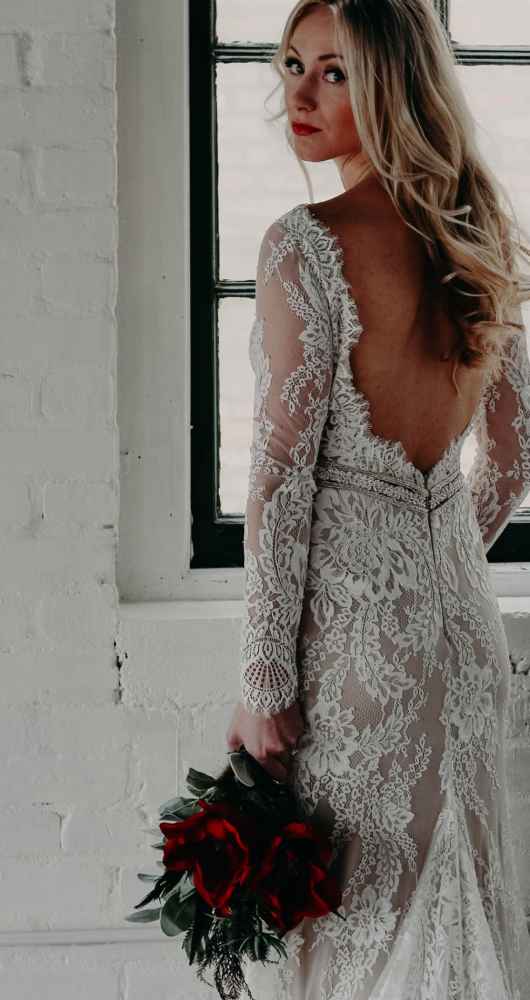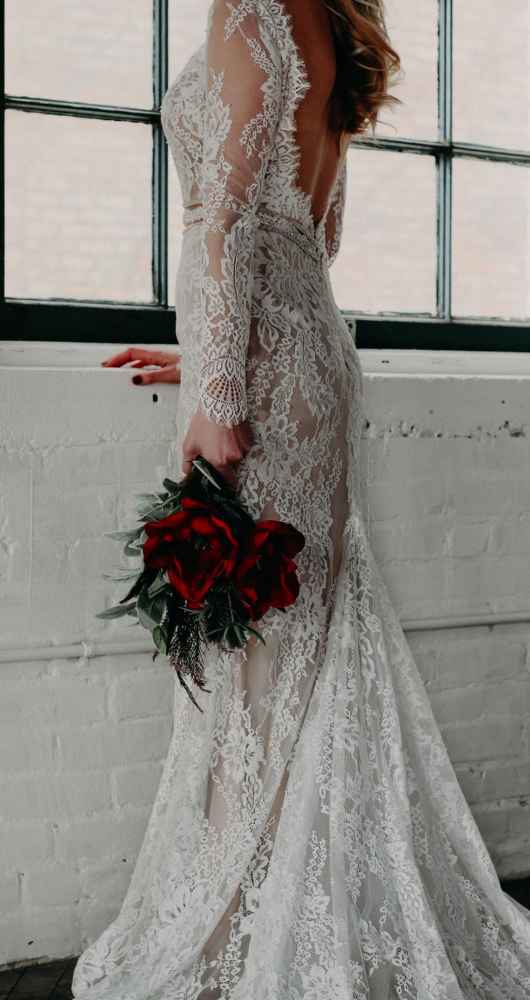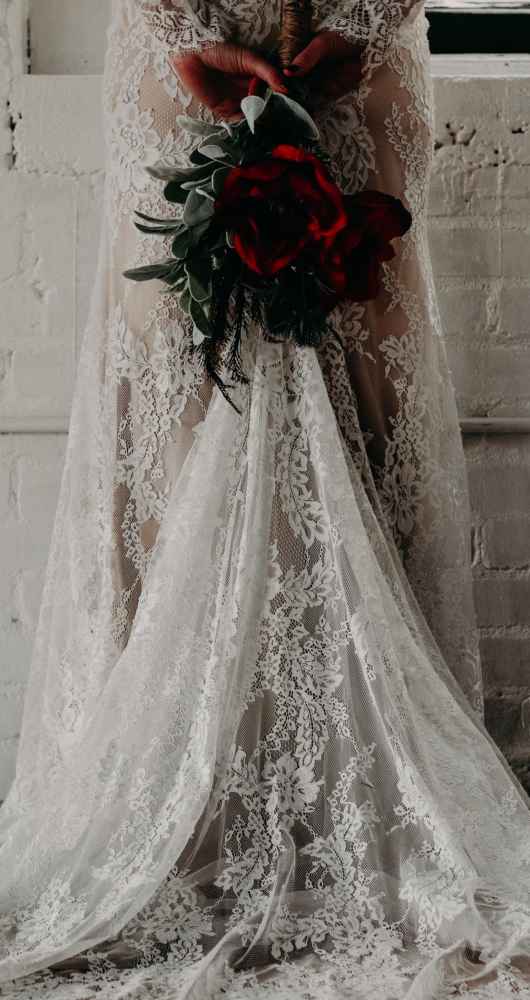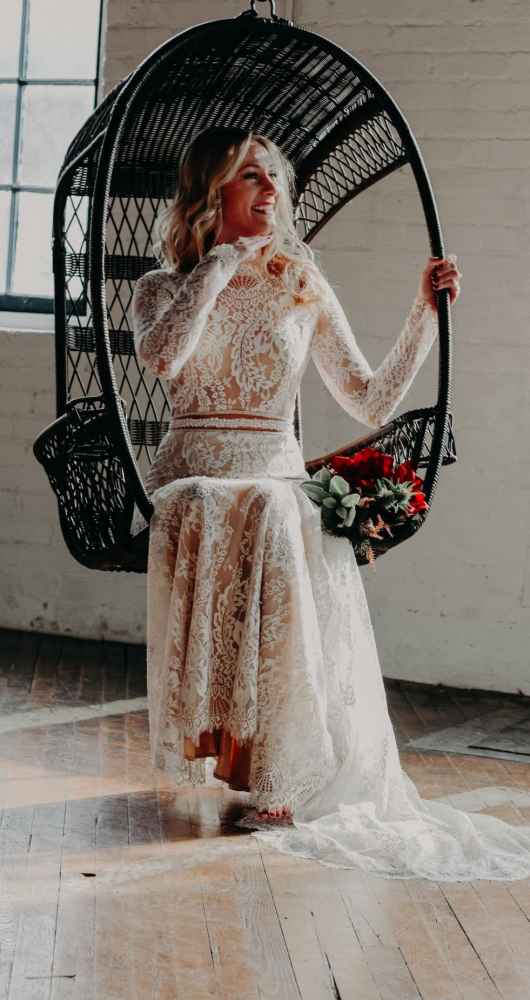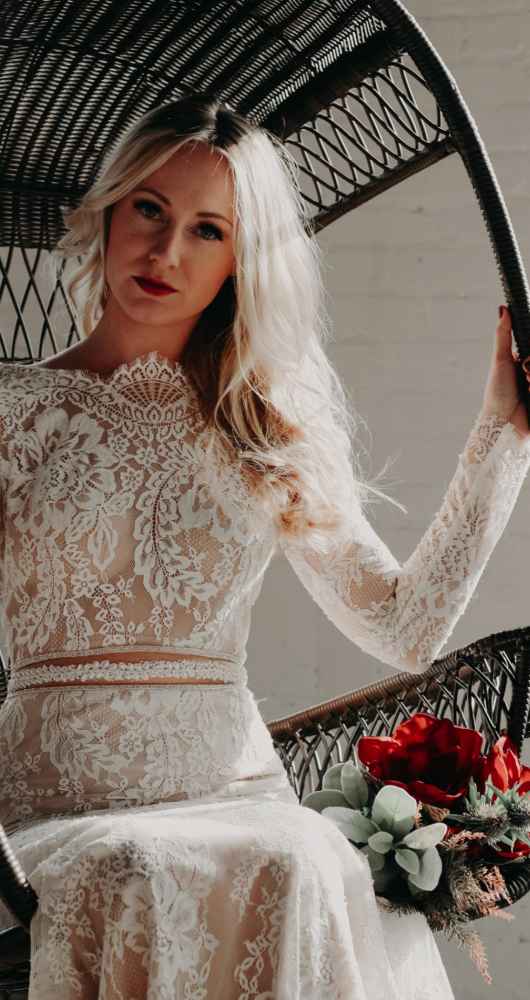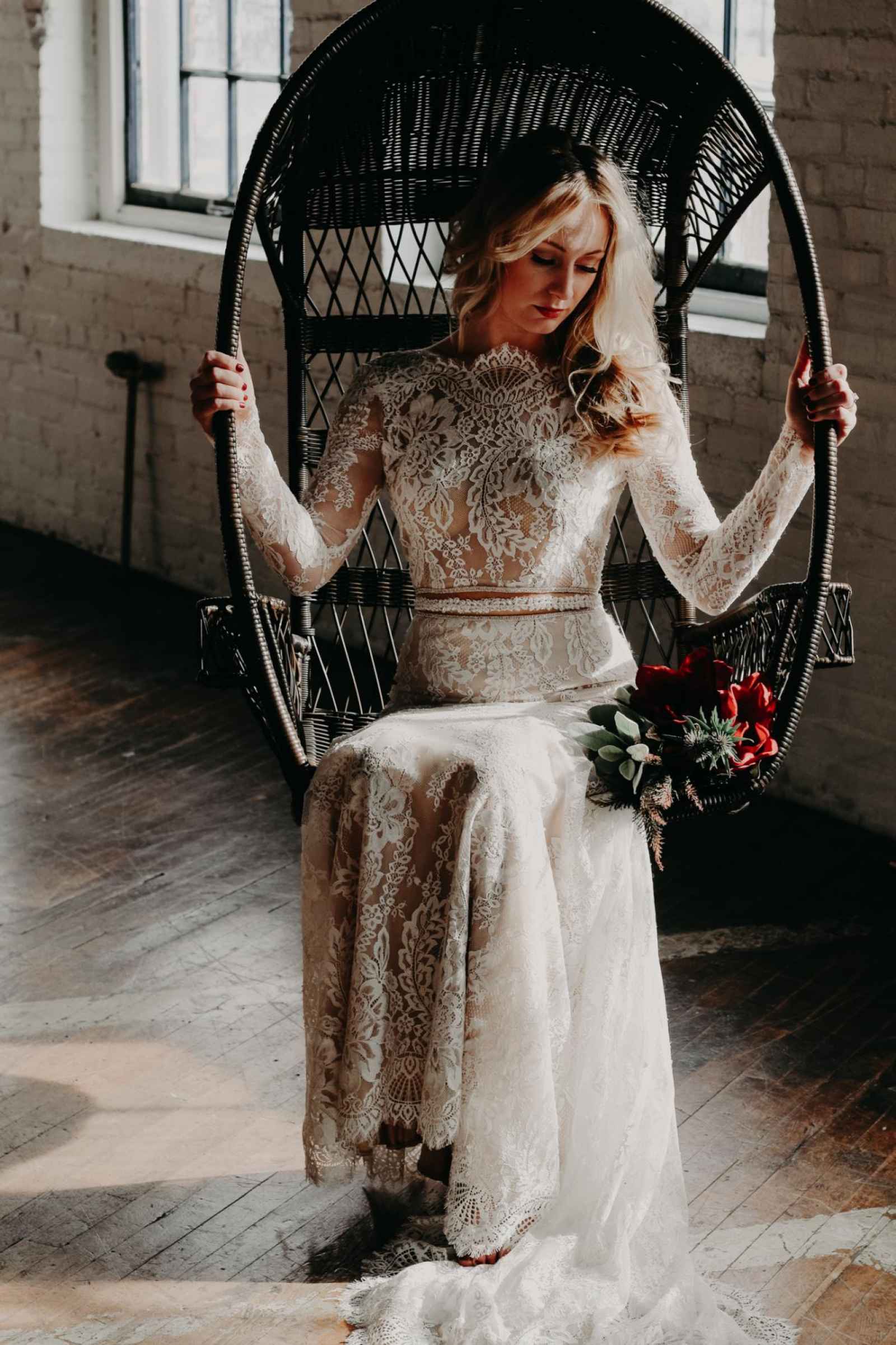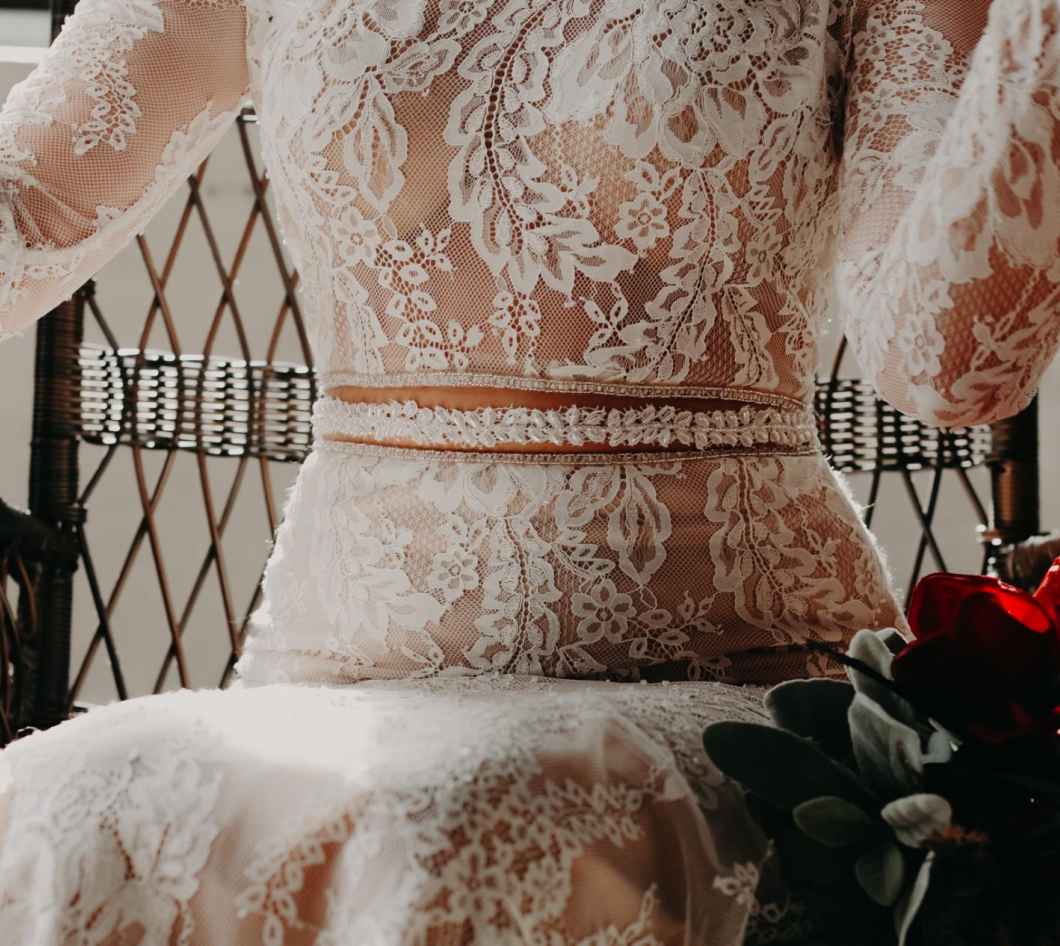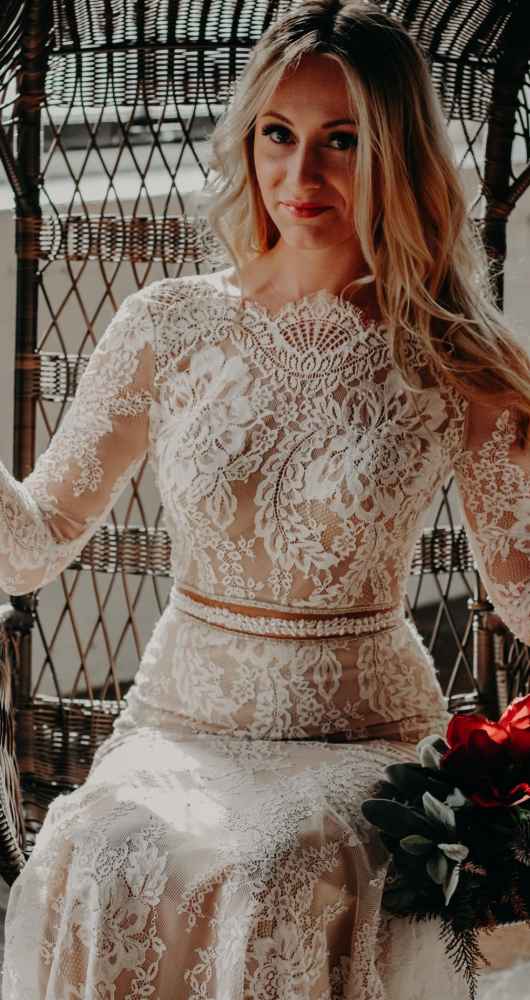 The earthy, eclectic shoot that resulted was a beautiful mix of old and new. What Katie loved most about the shoot was taking an old space and capturing something new and beautiful within it. "Studio 3 Space is so beautiful and can be used in many ways, mostly for boudoir, family and portrait sessions," says Katie. "I decided to try something totally different in there and I think it was a good move on my part!" According to Katie, the allure of this venue was almost haunting. "When you walk in you get these very old, 1800's vibes," she says. "Once you get up to the second floor you walk through two giant doors and find yourself in the middle of a very bright, large windowed studio—a breath of fresh air for sure. So, you could say this photo shoot was hauntingly beautiful."
The color palette certainly added a bright, dreamy contrast and was made up of ivory, gold, a dusty gray/blue, red, green and pale pink. "I like the bright pastels, metallic gold and the bold red," says Katie. "It all tied together nicely as they are all earthy colors and complement each other well."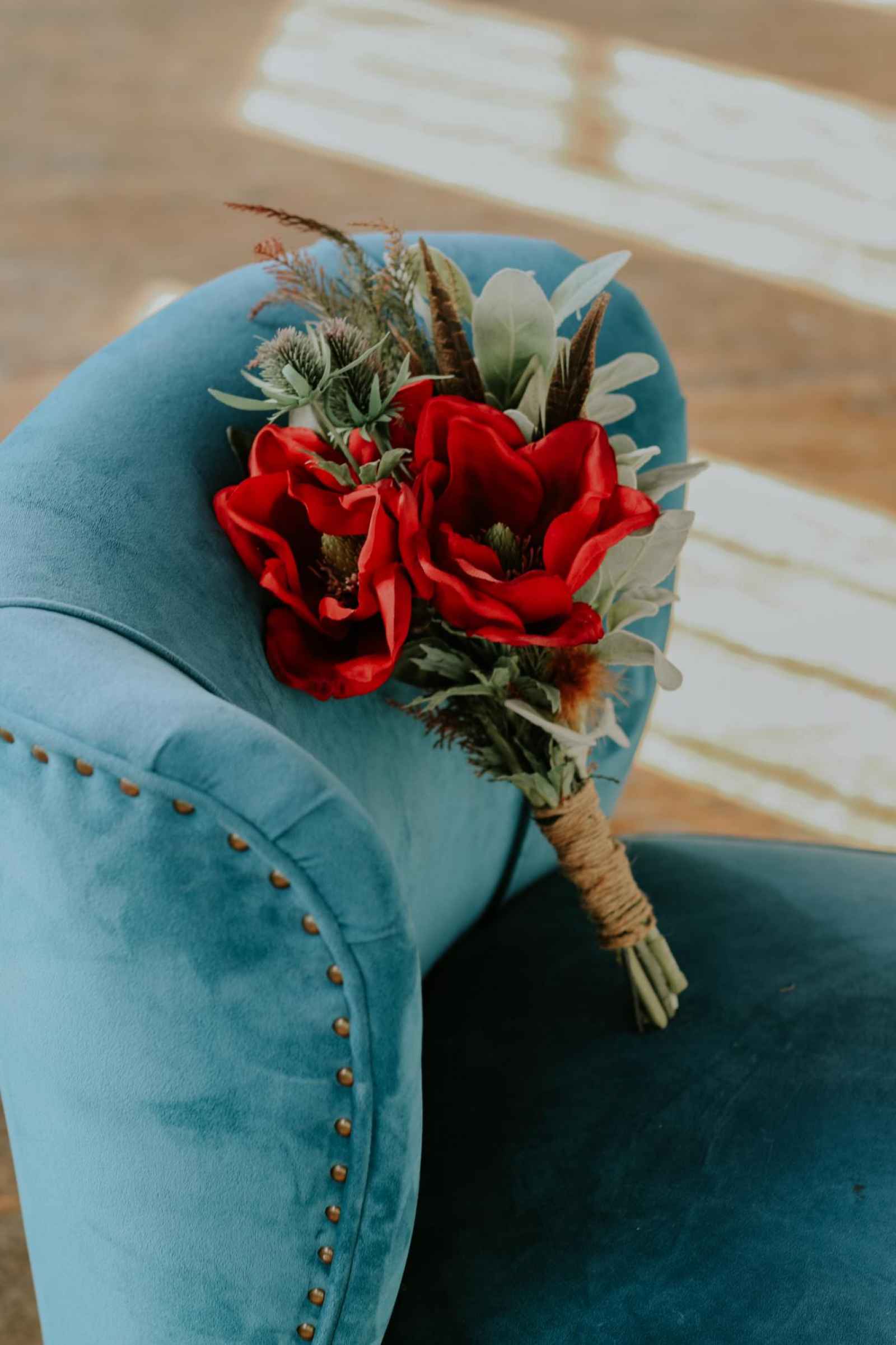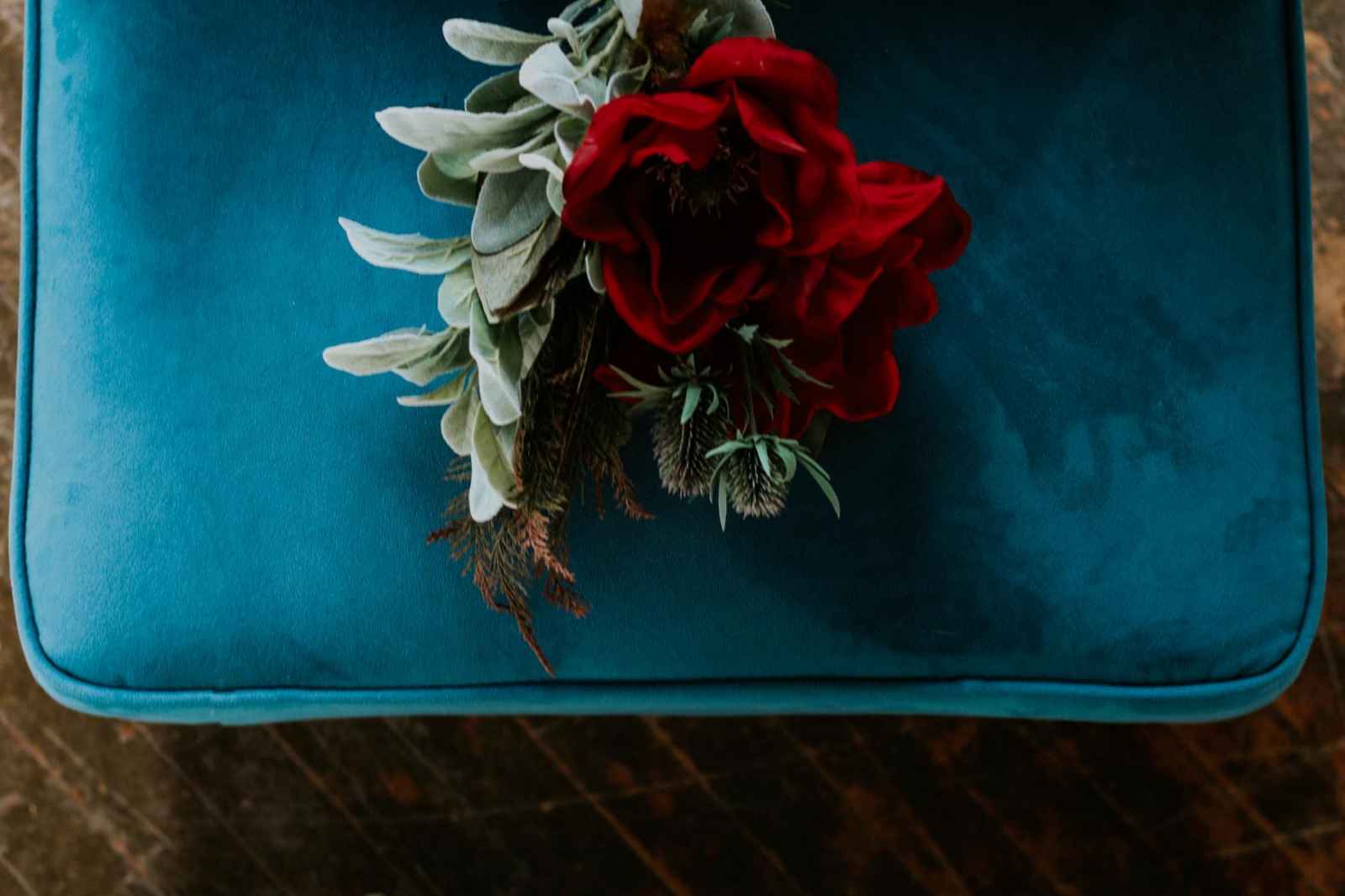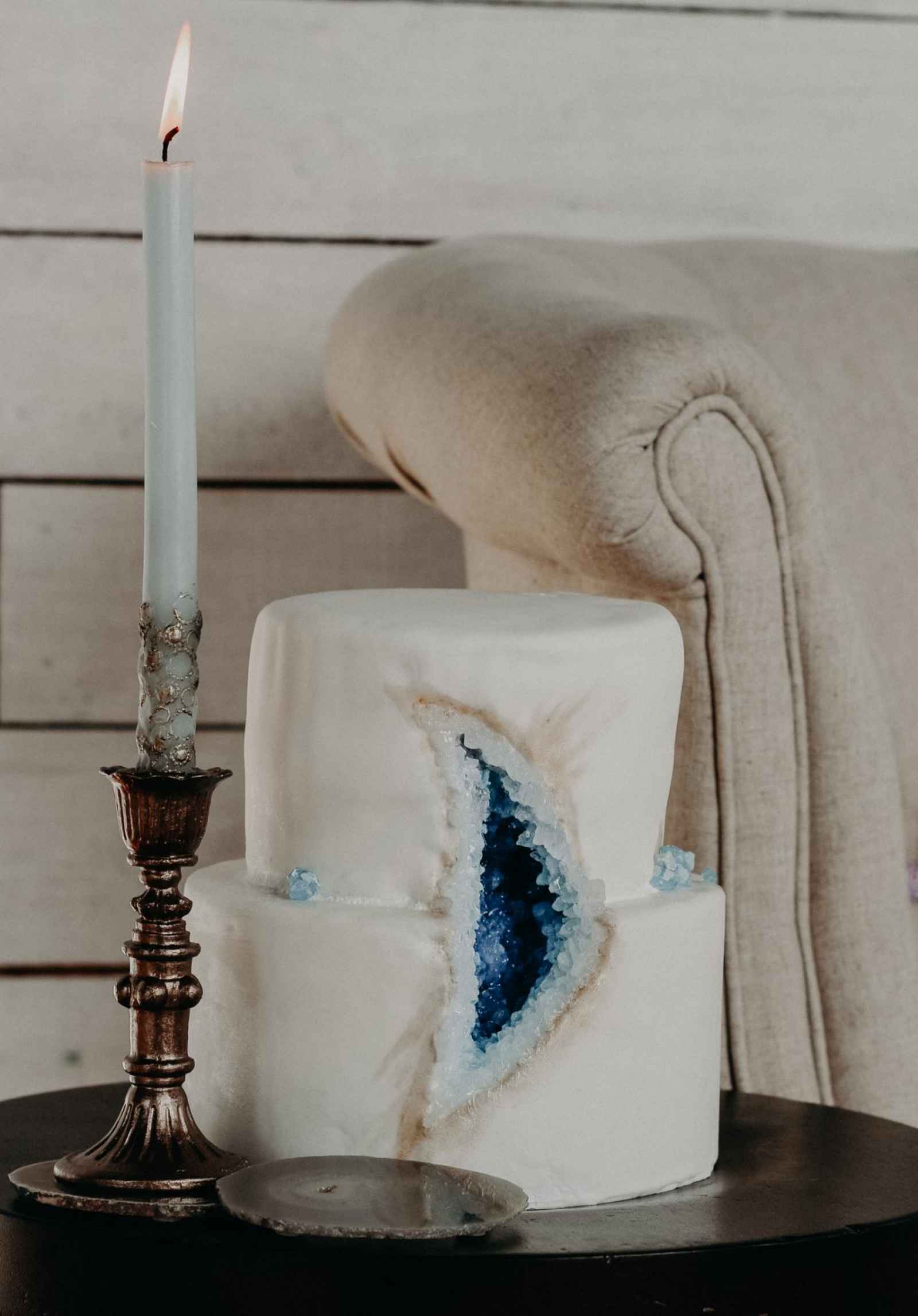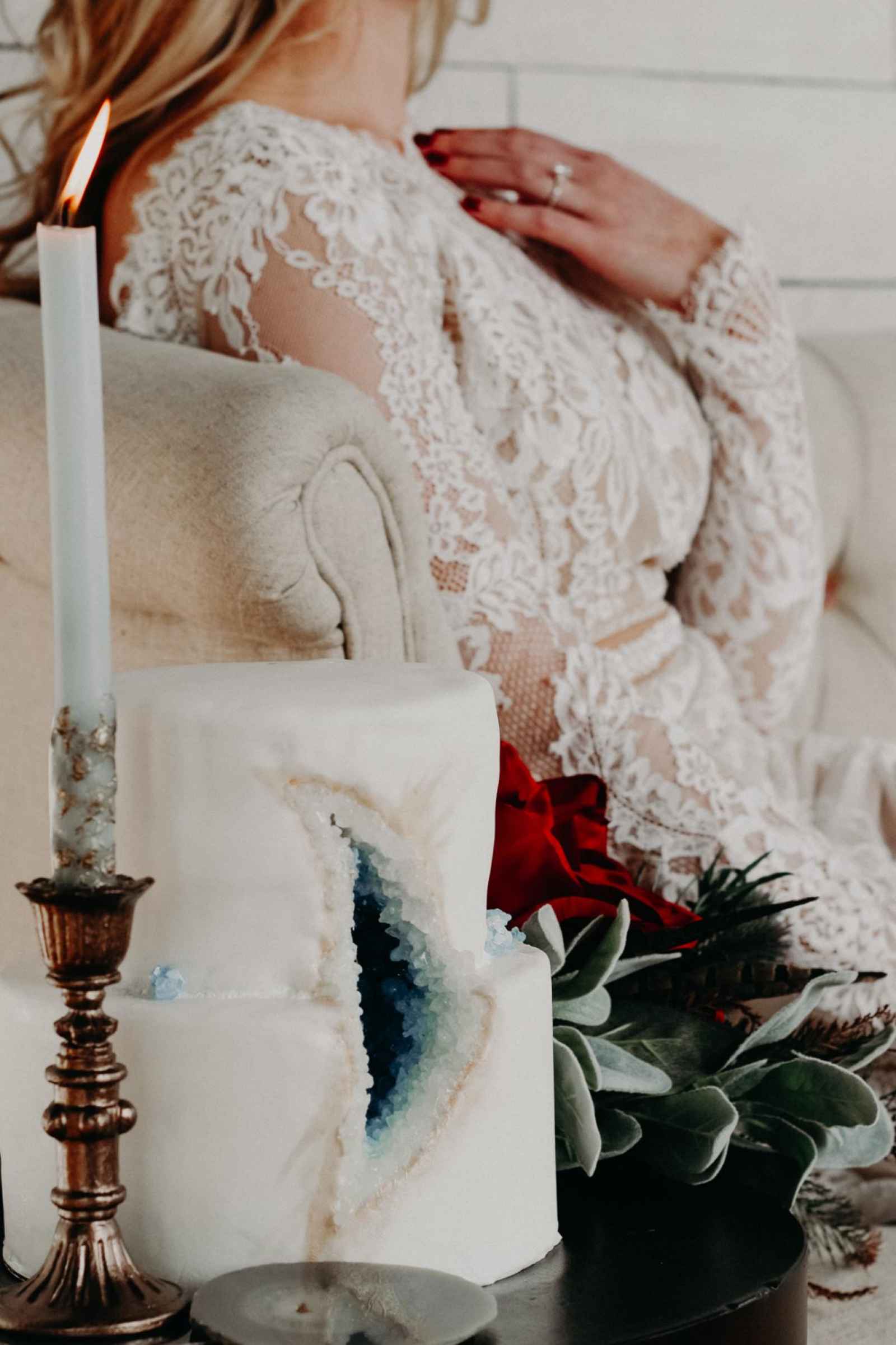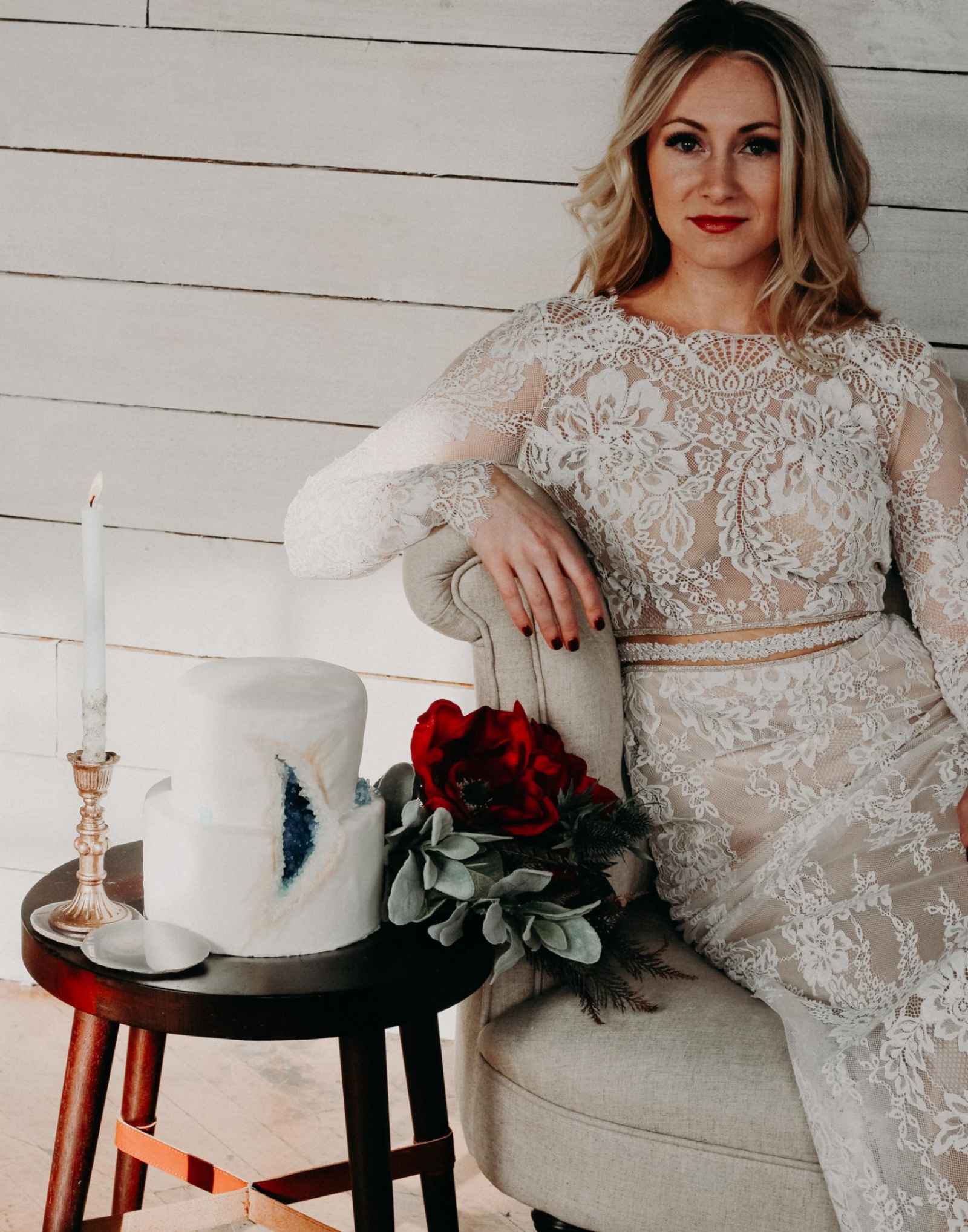 Two big wedding trends Katie obviously hit on were geodes and succulents. These elements are also some of her personal favorites and, in fact, most of the decor came from her home. She explains, "It adds a little piece of me into the photo shoot as well." Studio 3 Space provided all of the quirky furniture pieces needed to add depth to the space.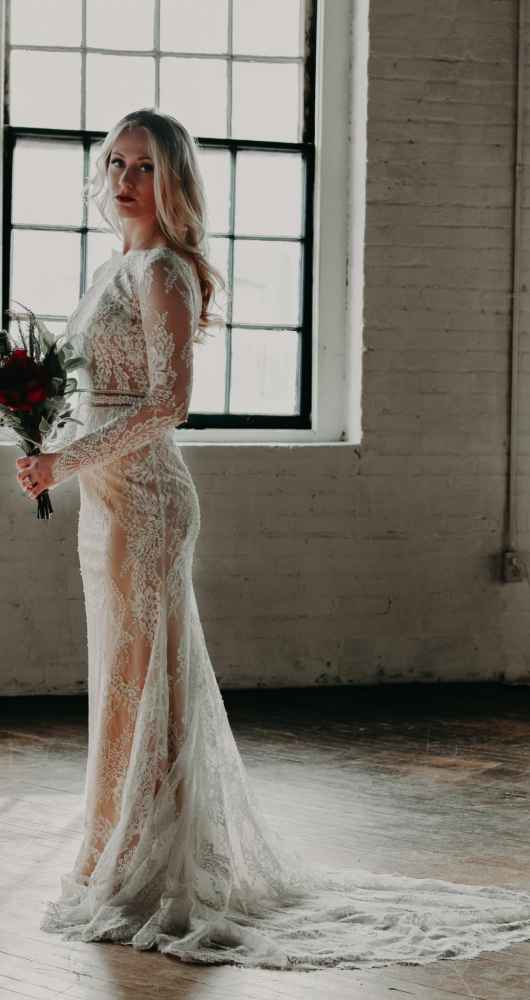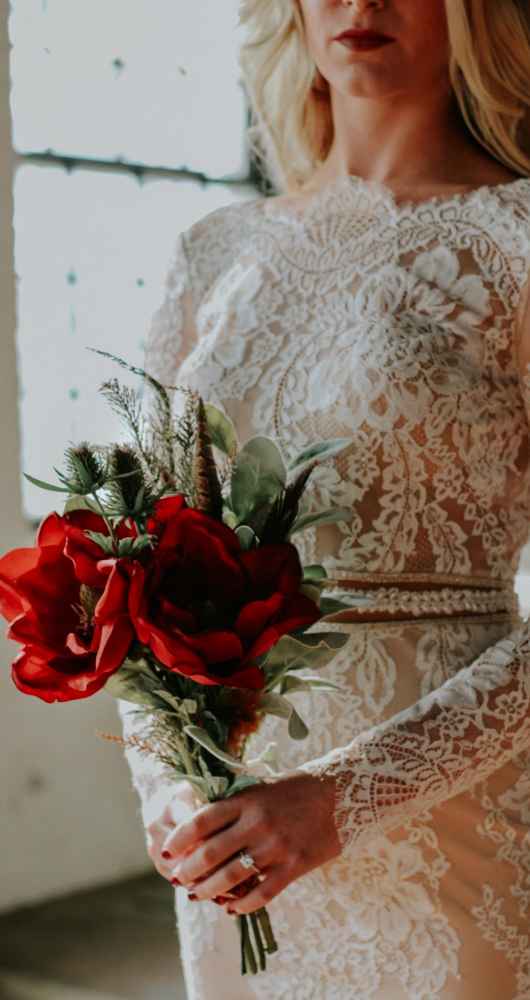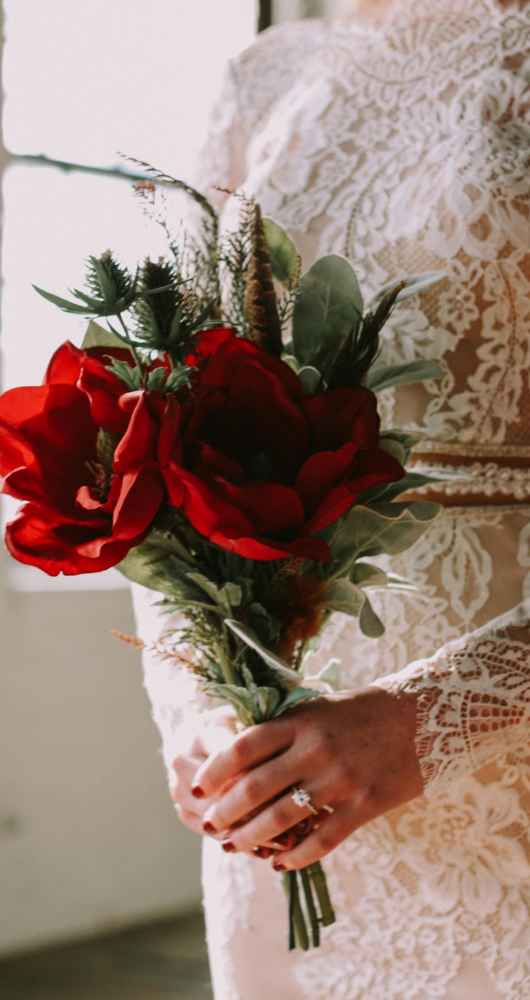 The Nadine by Calla Blanche gown provided by Memories Bridal & Evening Wear was an obvious showstopper in the shoot as well. Its slim, delicate shape and overall lace detail was beautifully accented with a gold-trimmed waistline and featured a plunging "V" back. "Along the waist, tiny intricate pearls were stitched along the gold trim," Katie says. "This dress was sleek and sexy."

"Hair and makeup was done by Cierra Antoinette of Grand Rapids, Michigan. She is a fellow photographer and has talents in hair and makeup as well!" says Katie. The model's final look featured large, soft curls and a middle part. Full lashes, a smoky eye and dark lips completed the vision.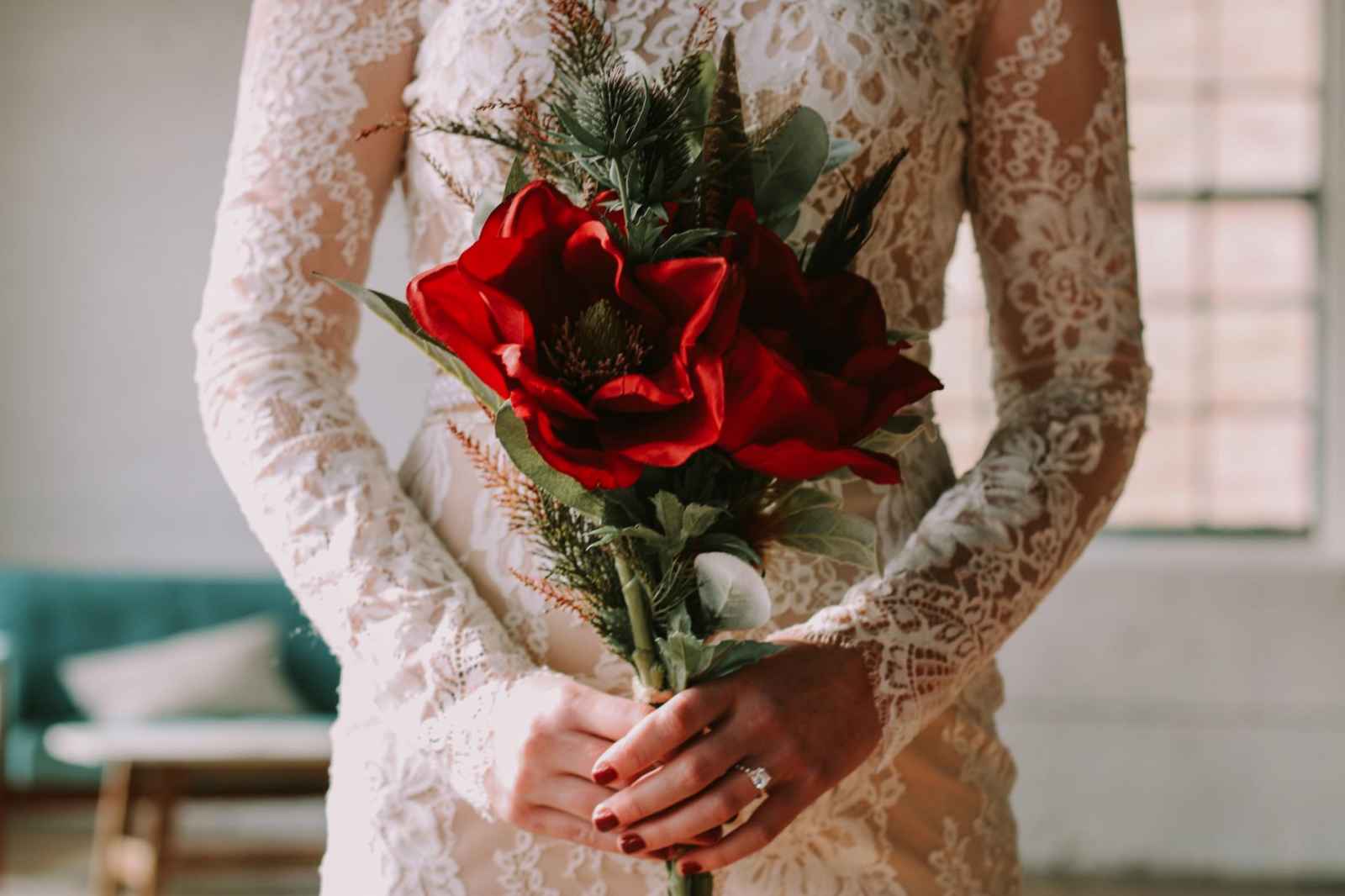 "For the bouquet, I used a deep, piercing, red poppy flower, some greenery, and dark brown faux pheasant feathers," says Katie."I liked this combination of dark floral to help offset the brightness from the model, dress and cake."  

And how about that cake?! "Where do I even start with this cake….IT WAS AMAZING," Katie says. "Bailey from Bailey's Baked Goods hit it out of the ball park with this one." Made to resemble a geode, the two-tiered dark chocolate cake featured a raspberry filling and rock candy crystals. The labor of love in creating the intricate design, however, paid off. Both Katie and her model got so far as their car before devouring a piece! Katie says, "It was delicious and so worth the mess we made in my car!"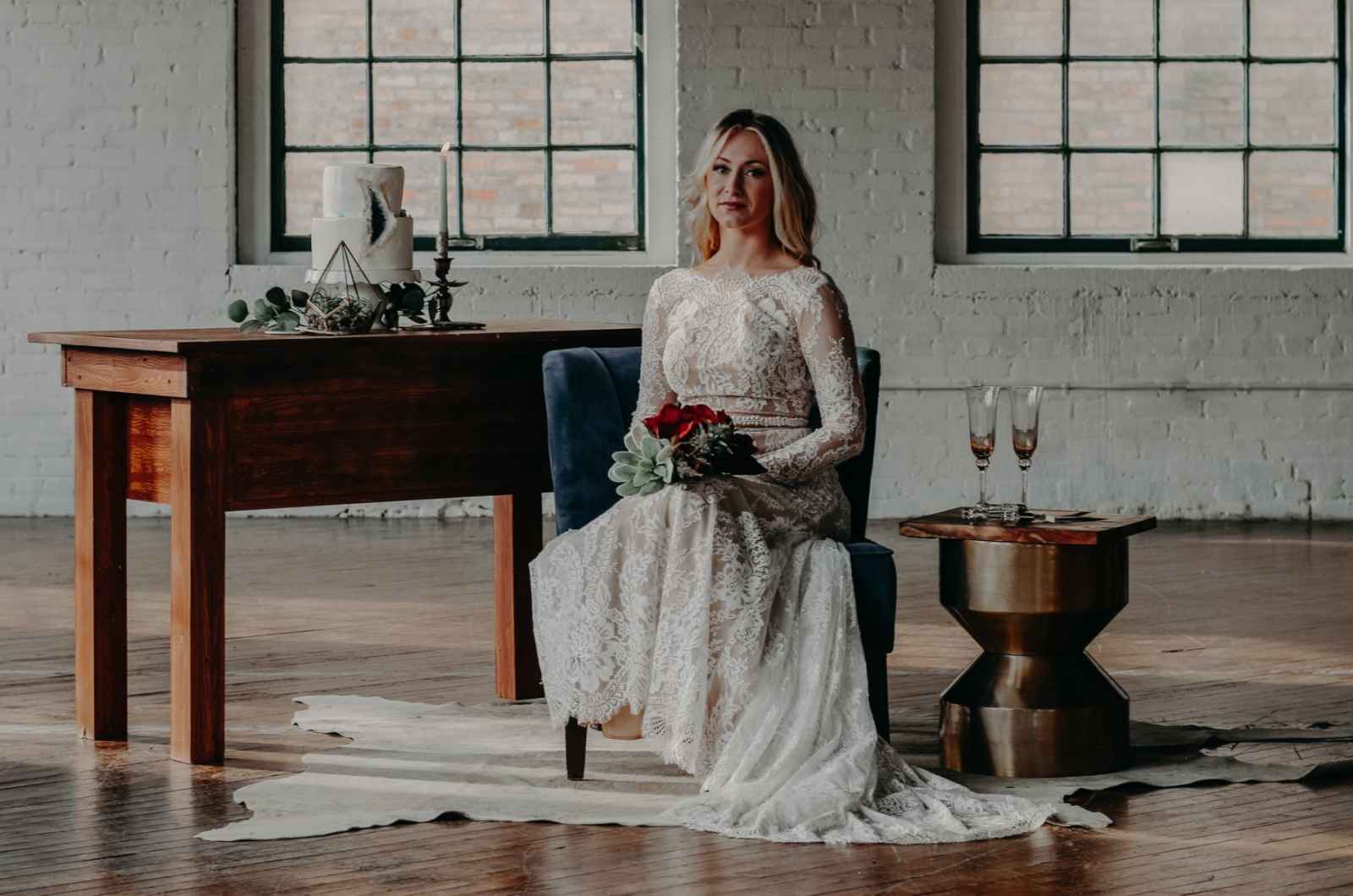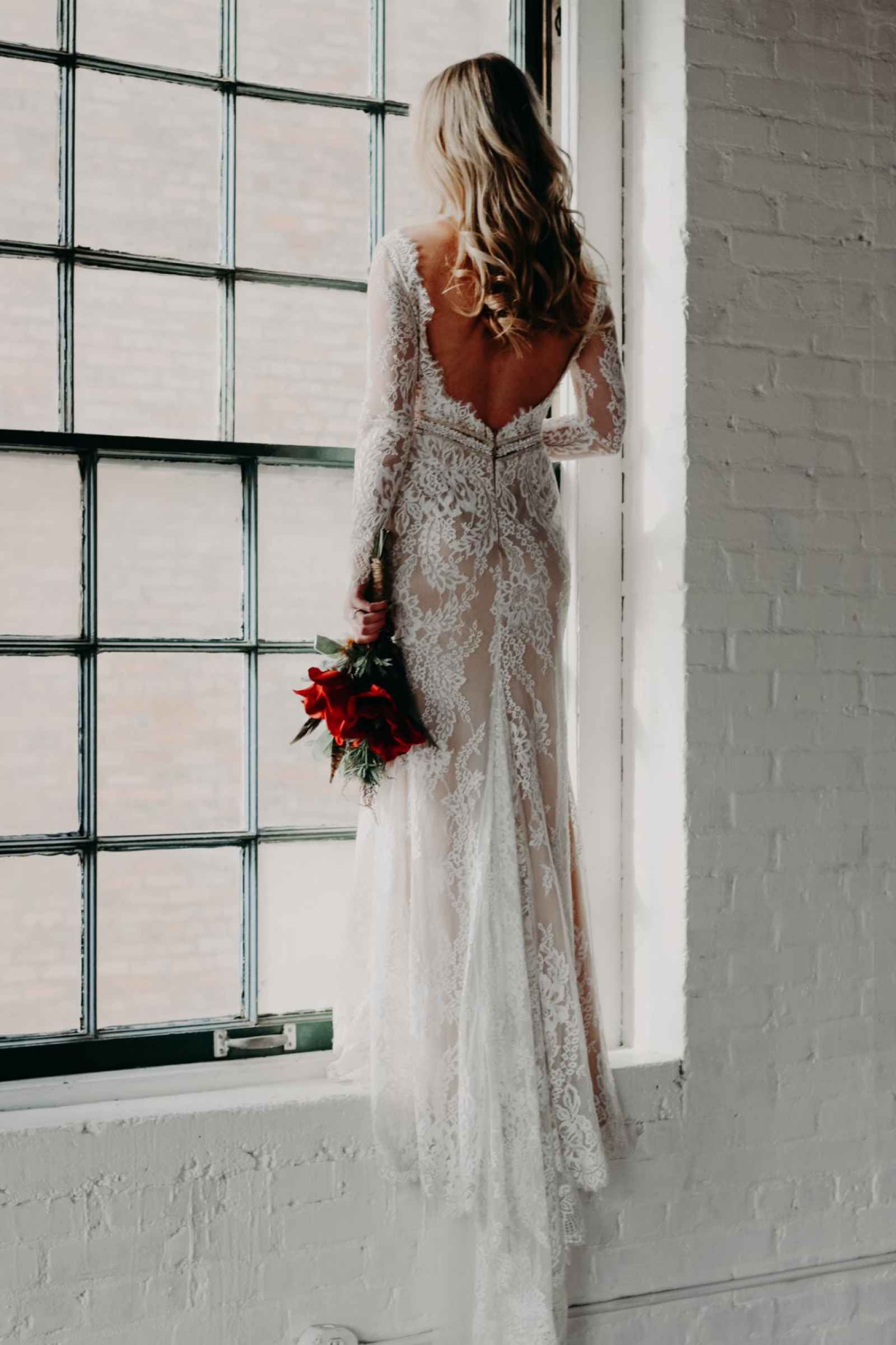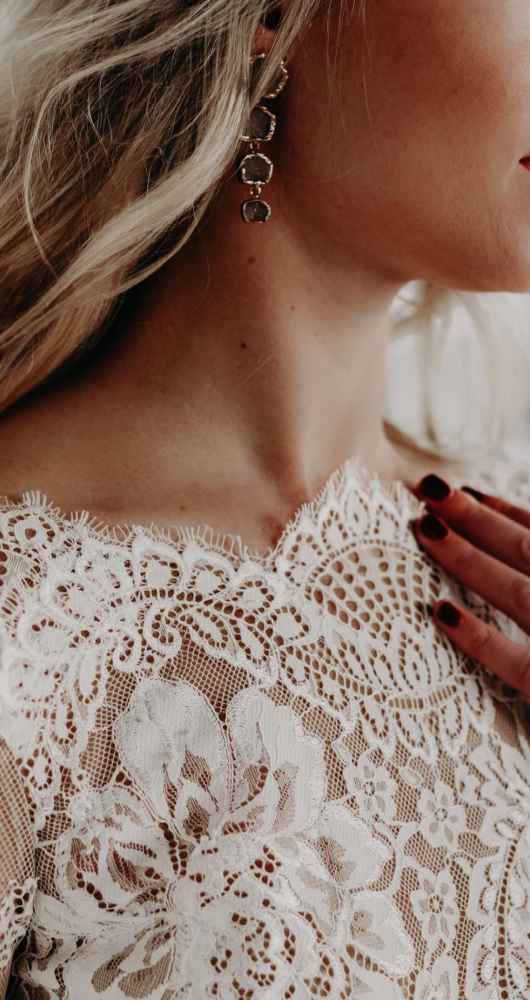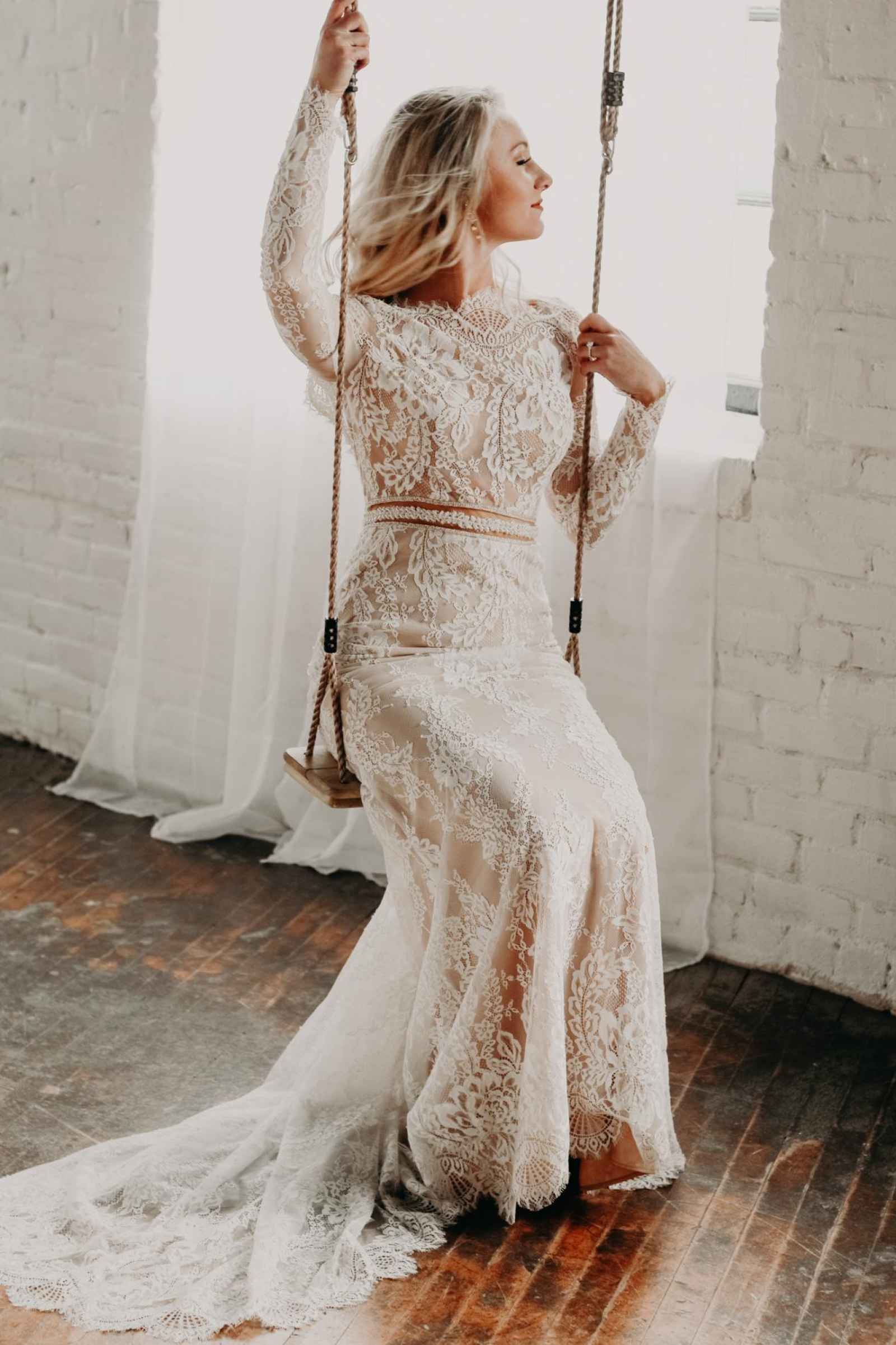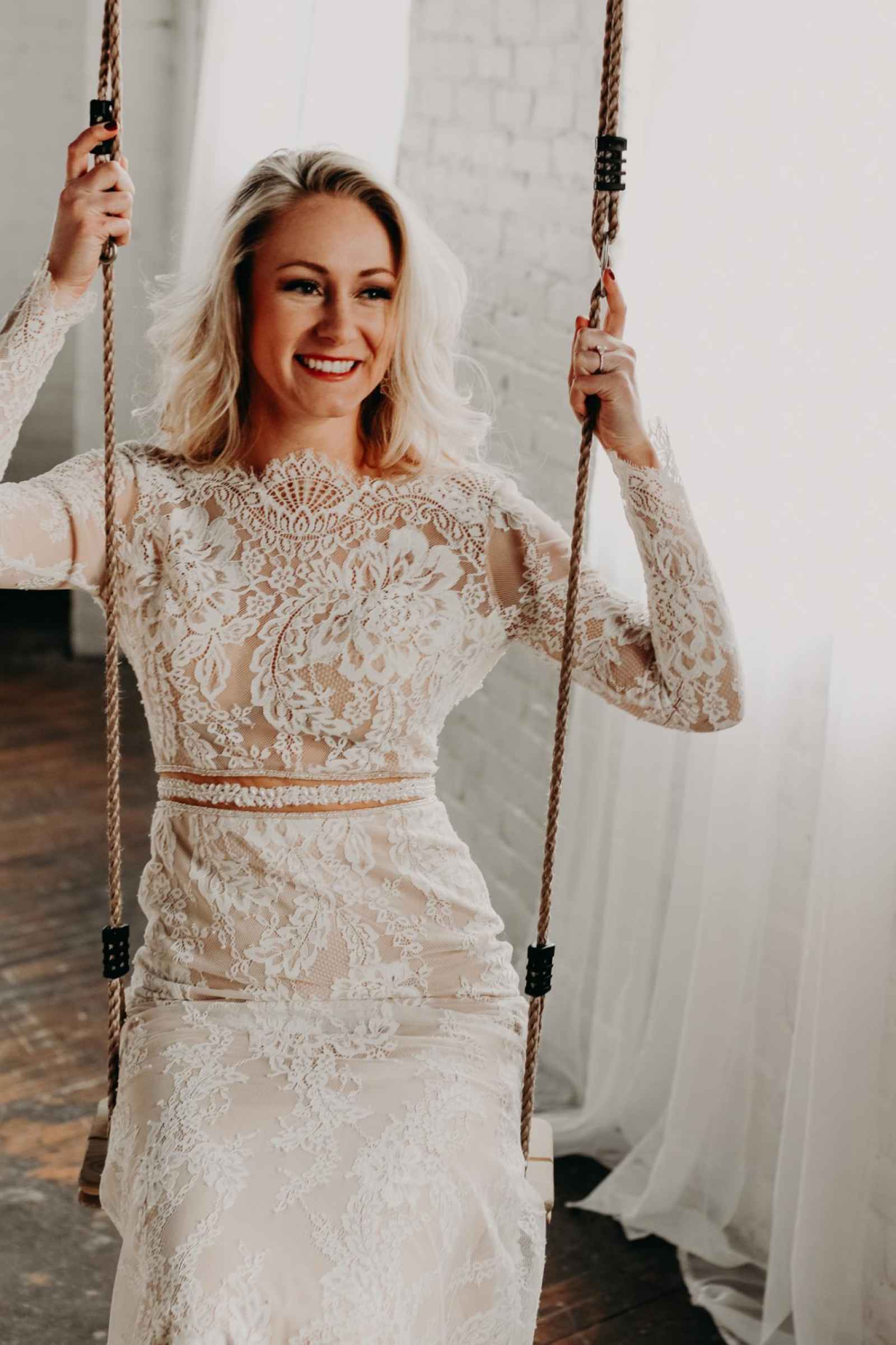 are you a bride-to-be?
We'd love to plan with you on weddingday-online.com. Let's get started!
 
are you a wedding extraordinaire?
Join WeddingDay Magazine in inspiring brides by partnering with us! See how here.