In a time when brides are taking to varying new trends and adding their own unique twists to weddings, Rachel Whitehurst of Adventure Photo Stories and her team had their sights set on creating something that wasn't just unique but also timeless. That's how she landed on the idea of a Fairytale Tea Party. "Ultimately, I wanted this shoot to be about the vendors," Rachel says. "I wanted to give them a sort of prompt for them to be inspired by and let loose their creativity. I began with the idea of a whimsical, but timeless tea party and knew that the other creatives involved would run with the idea. I pictured love. Simple love…the love between the real couple (Shonah and Ike) modeling for us, and the love of each artistic vendor for their craft."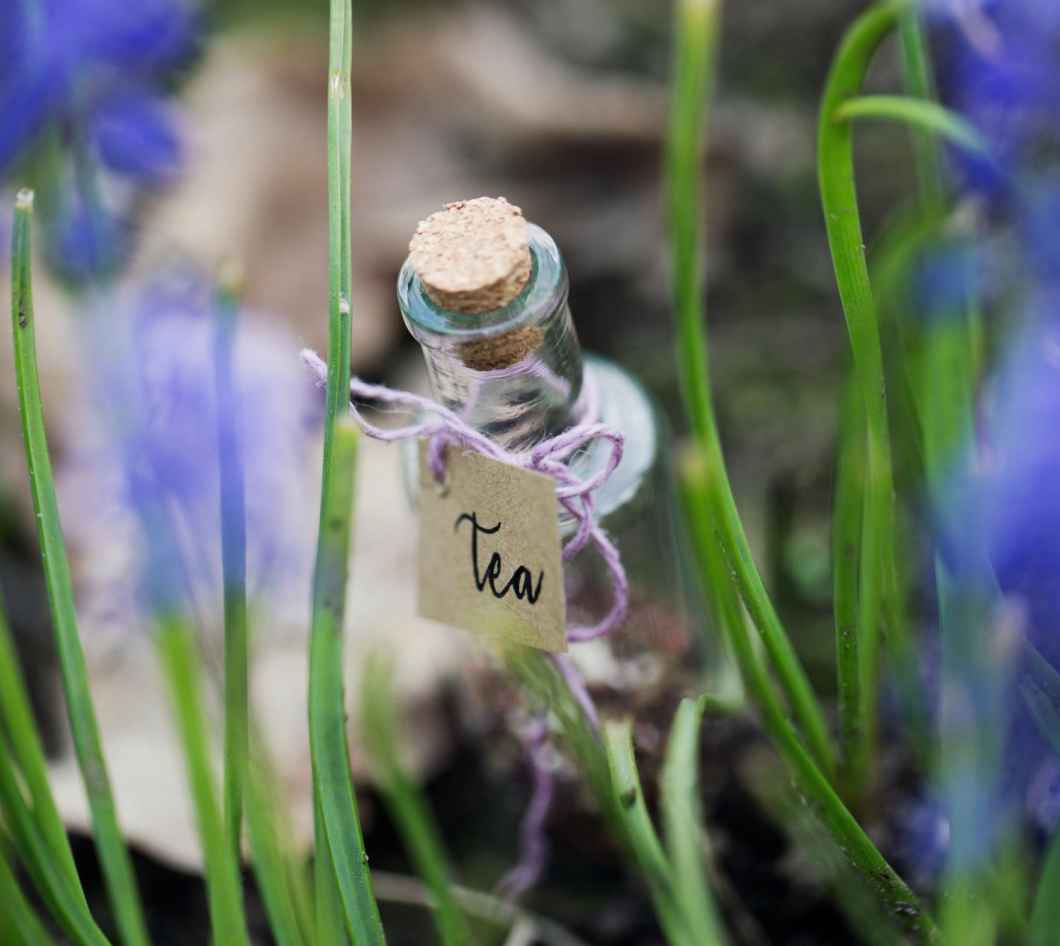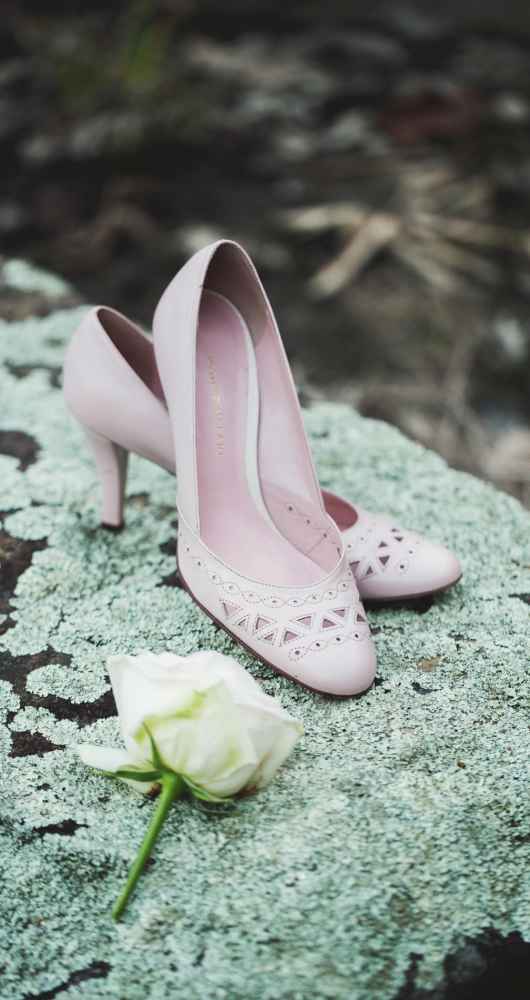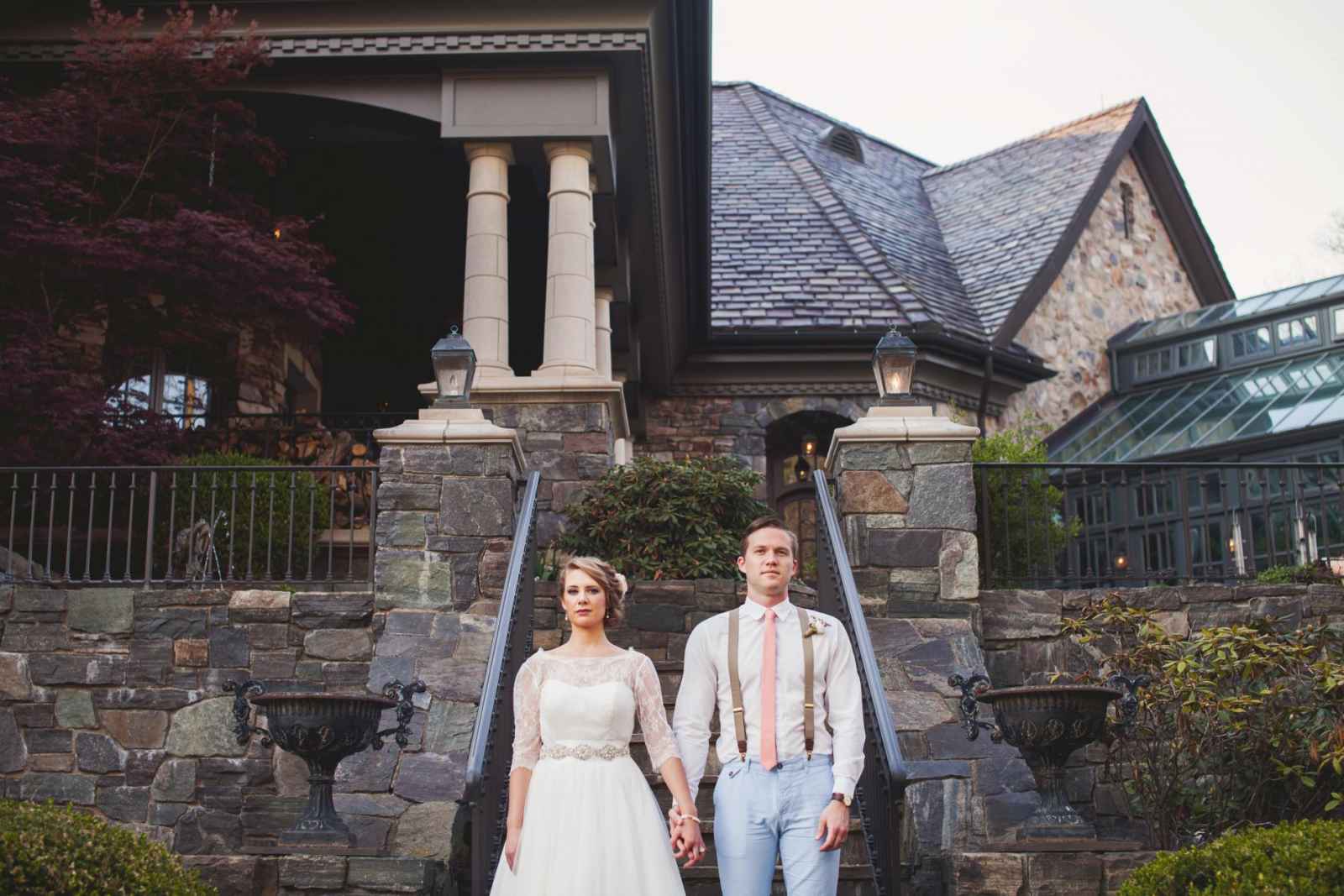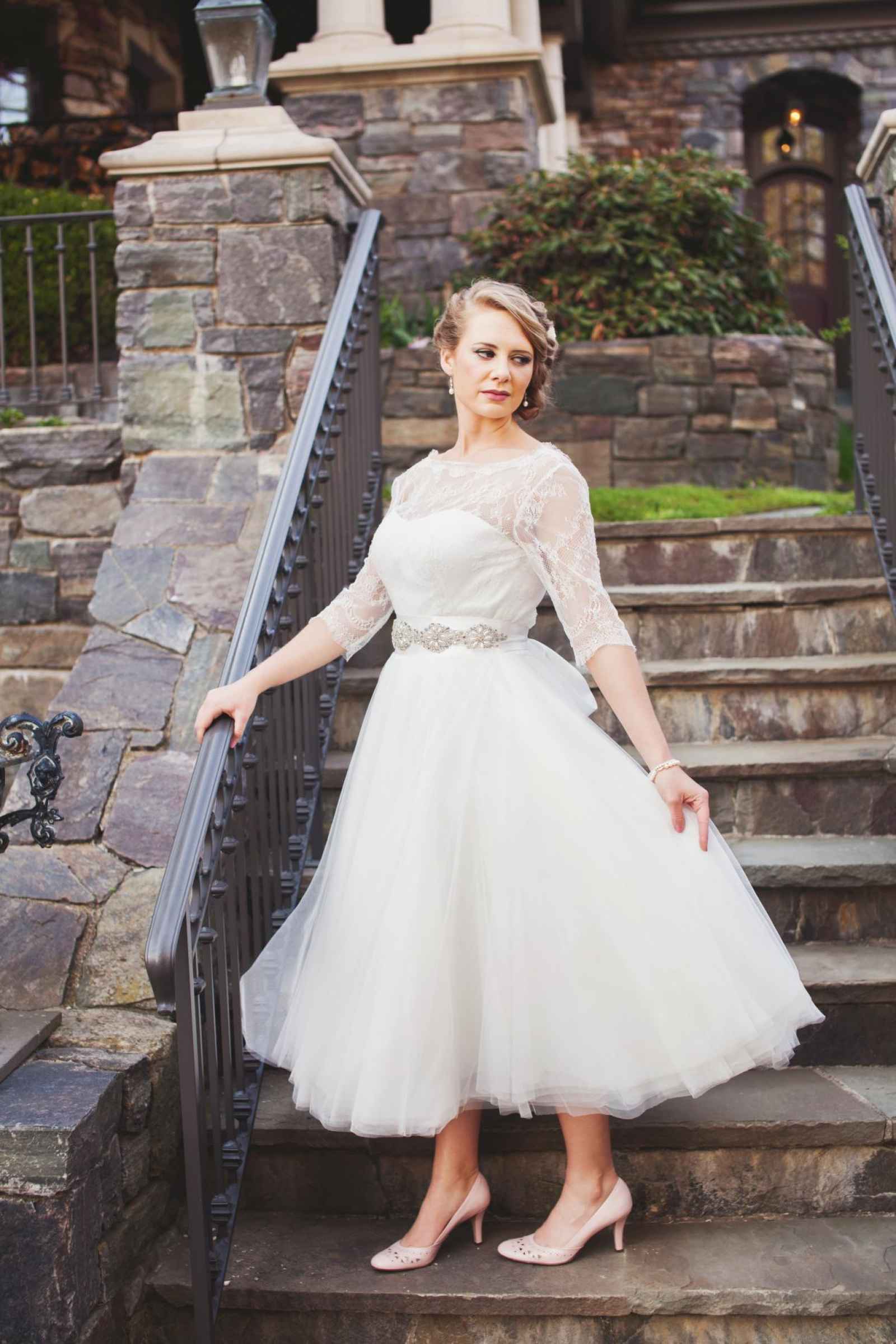 It was Kari from Be Married Events who found one of the key items for this shoot and, let's be honest, any fairytale story - the perfect setting! Knowing the Master Gardener for the private Huntington, Indiana estate allowed her to connect with the owners. The estate had all the features you would think of when it comes to fairytales - castles, gardens, beautiful colors, lush greenery, stone pathways and ponds. However, the private estate also posed as somewhat of a challenge because the owners wanted to remain anonymous and asked that the photographer avoid including too much of the mansion to make it identifiable. "It's right out of a Disney movie," Rachel says. "If you can imagine, it is even more lovely than these pictures show."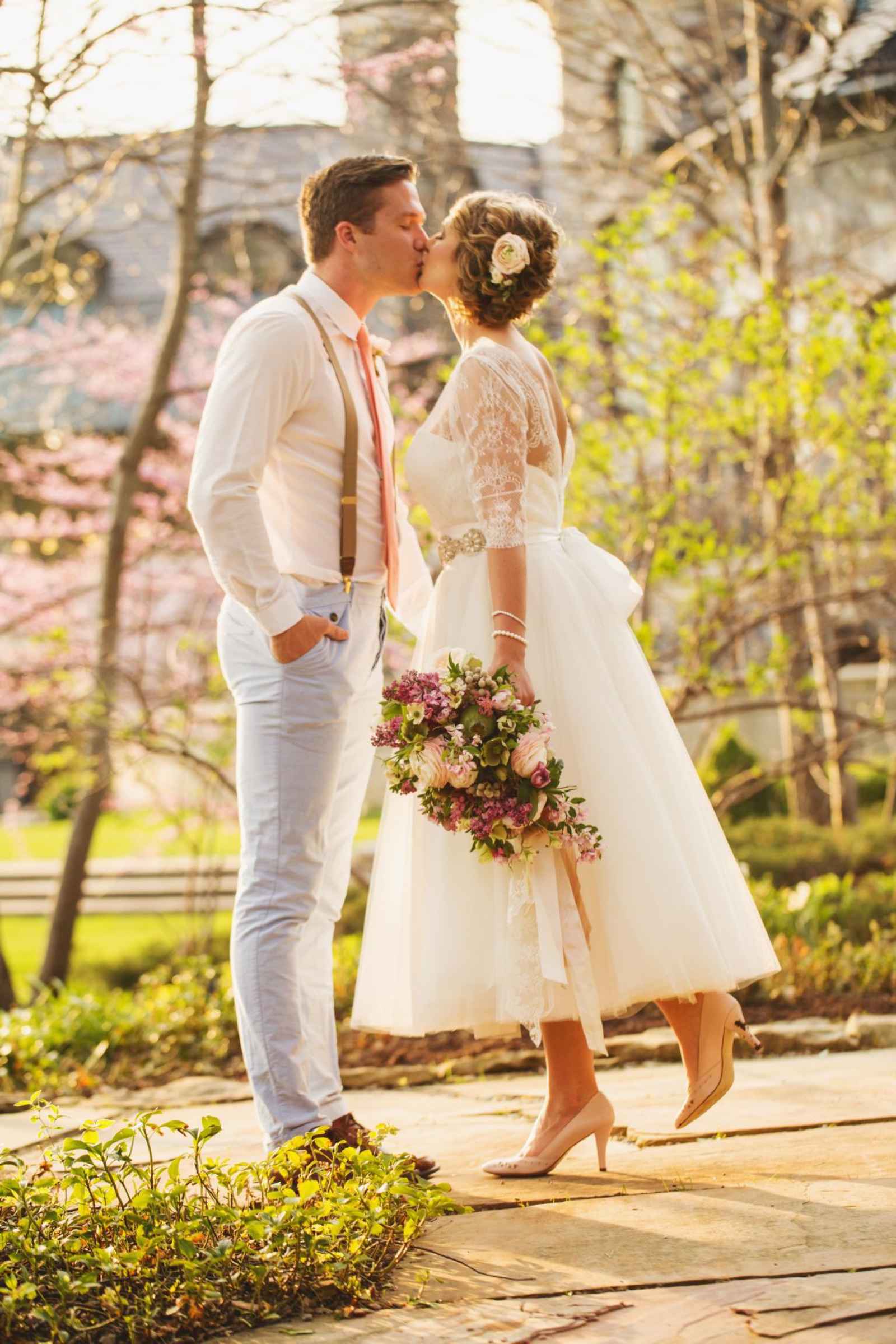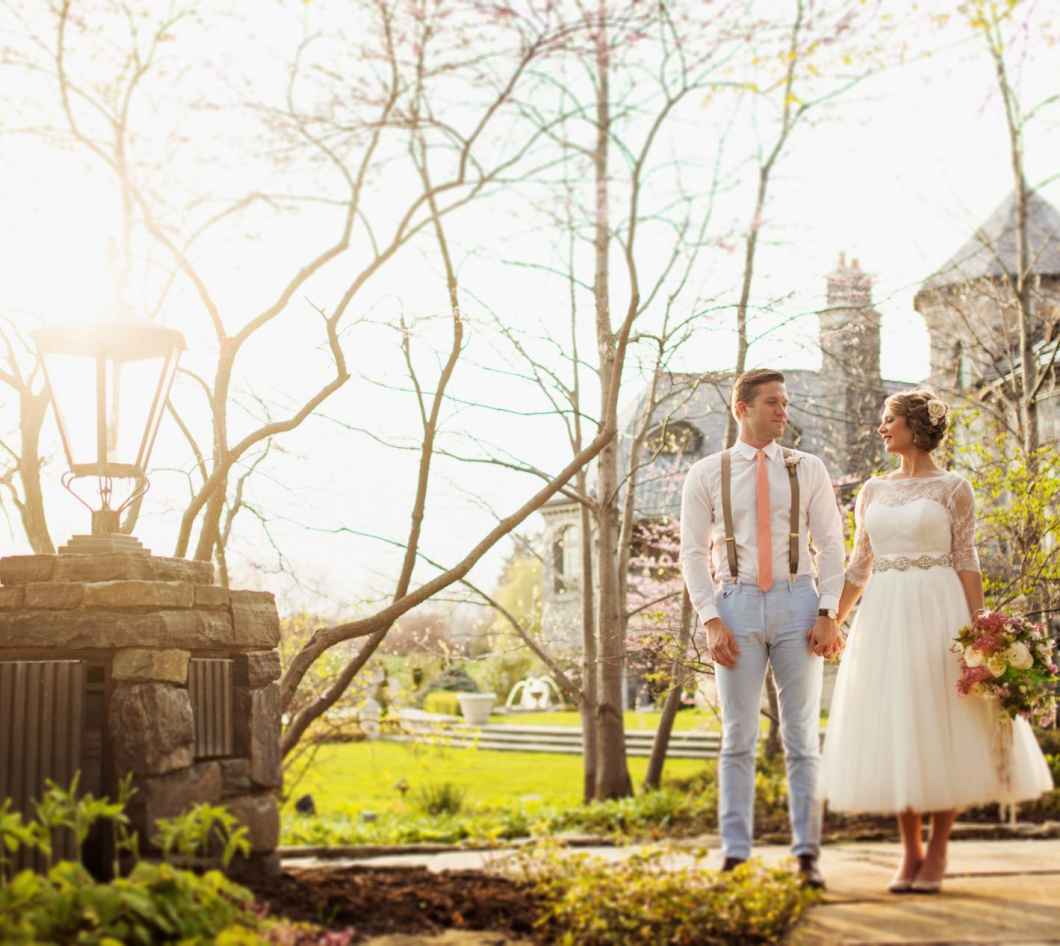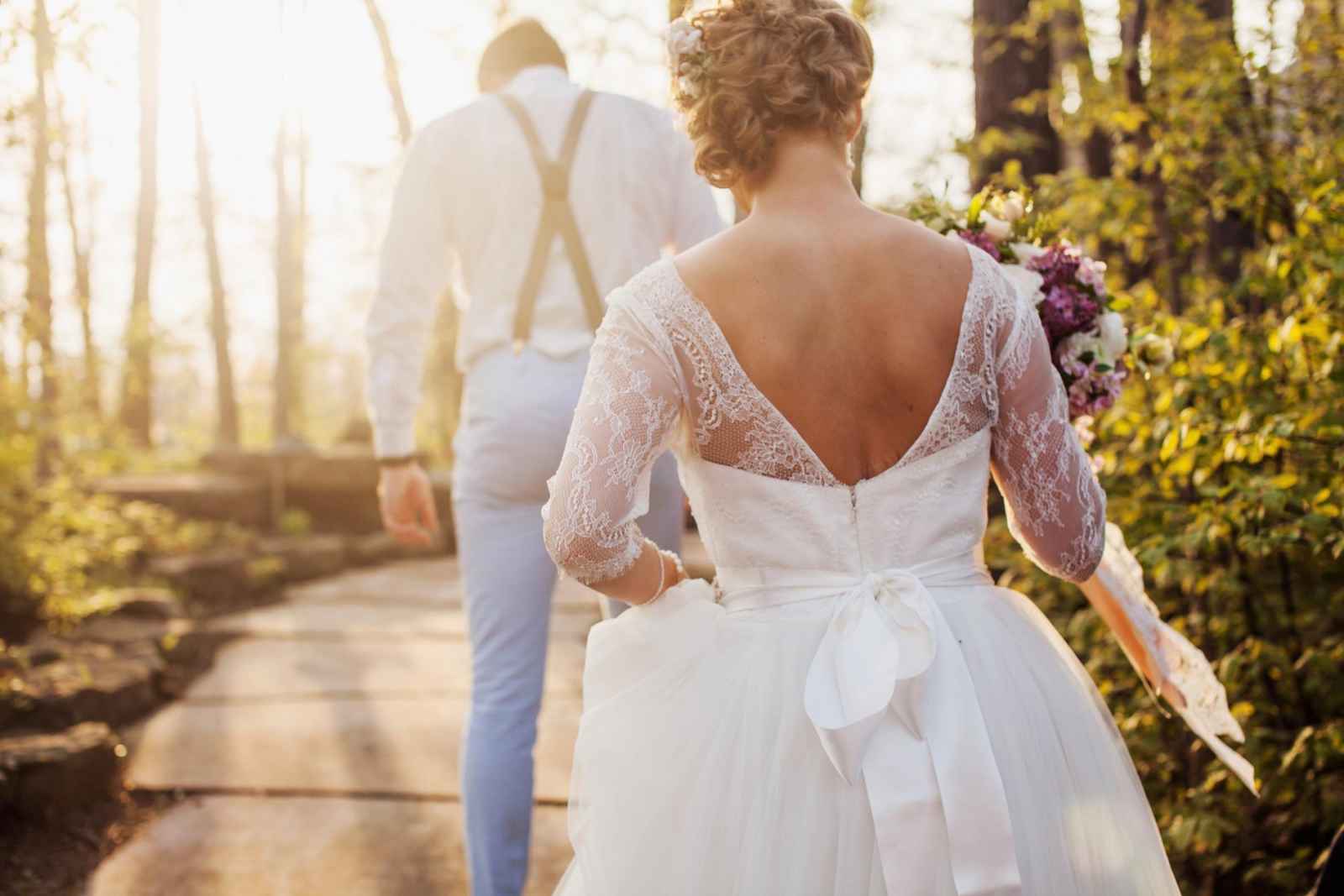 When it came to the dress, finding something soft, lovely and unique was the goal. Everyone instantly fell in love with the Bride to Be dress. Its tea length and timeless, lacey sleeves were not only pretty, but befitting of the theme. Rachel says, "When she tried it on, Shonah began to twirl like a little girl saying, 'I feel like a princess!'"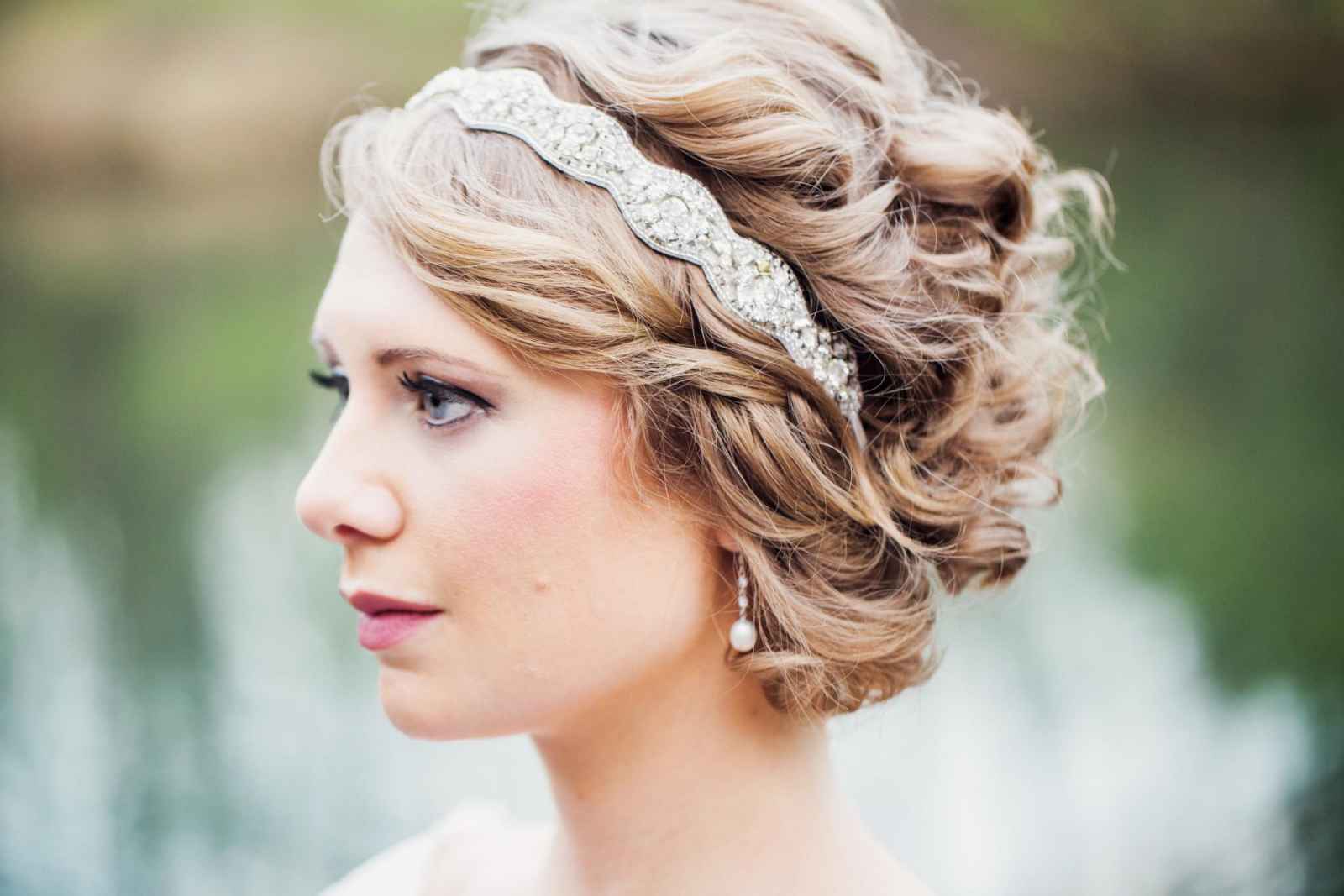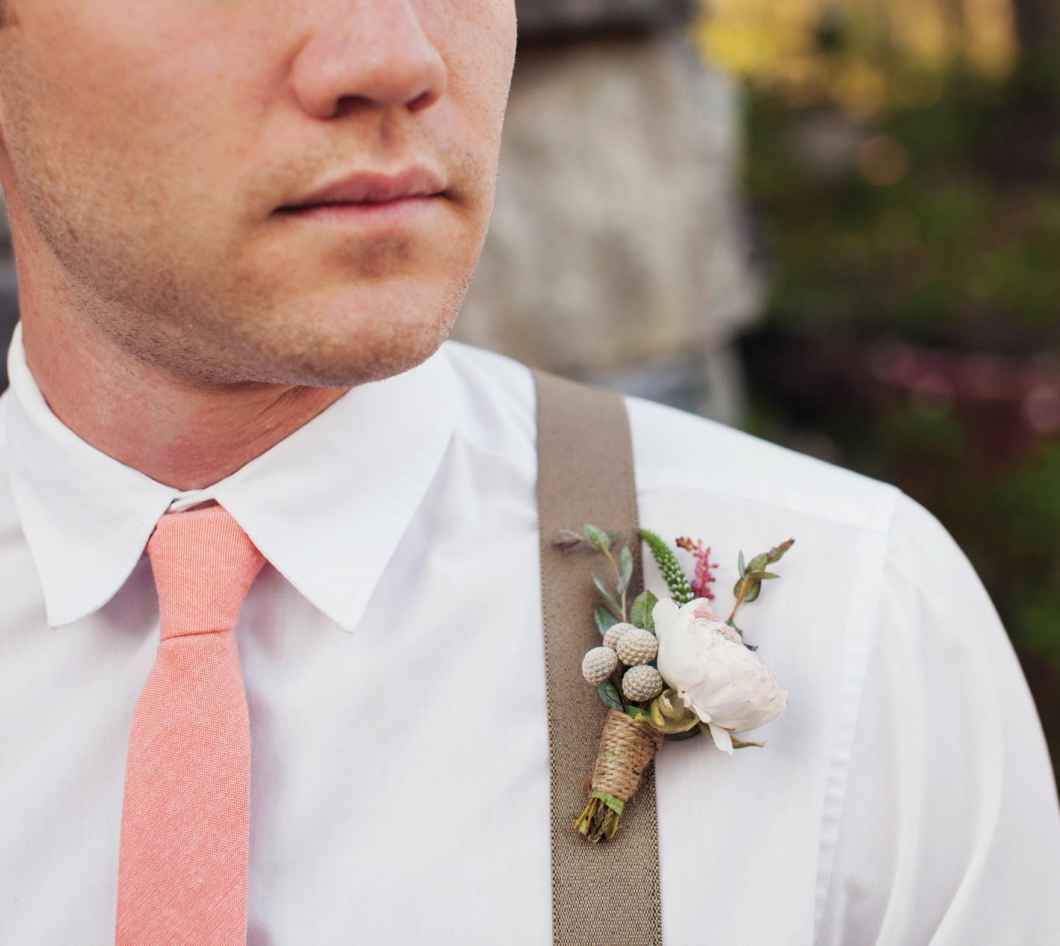 To complete Shonah's look, Andrea from The 5th Parlour swept her hair to the side and pinned her curls. "We did a look with a simple flower in her hair, and another with a dressy headband," says Rachel. "We could shoot from both sides and get a different feel. Plus, it showed off Shonah's amazing cheek bones. For makeup, Andrea kept it soft and fresh. Effortlessly pretty."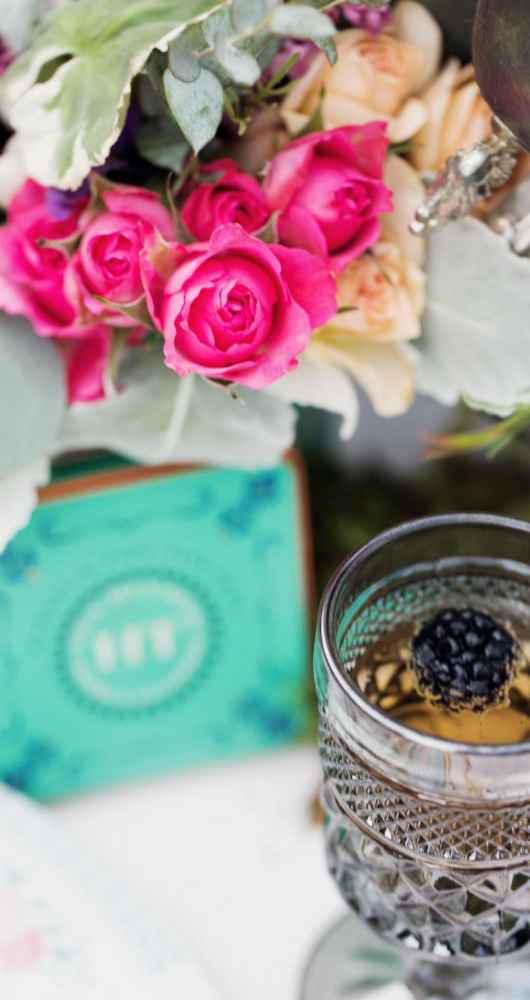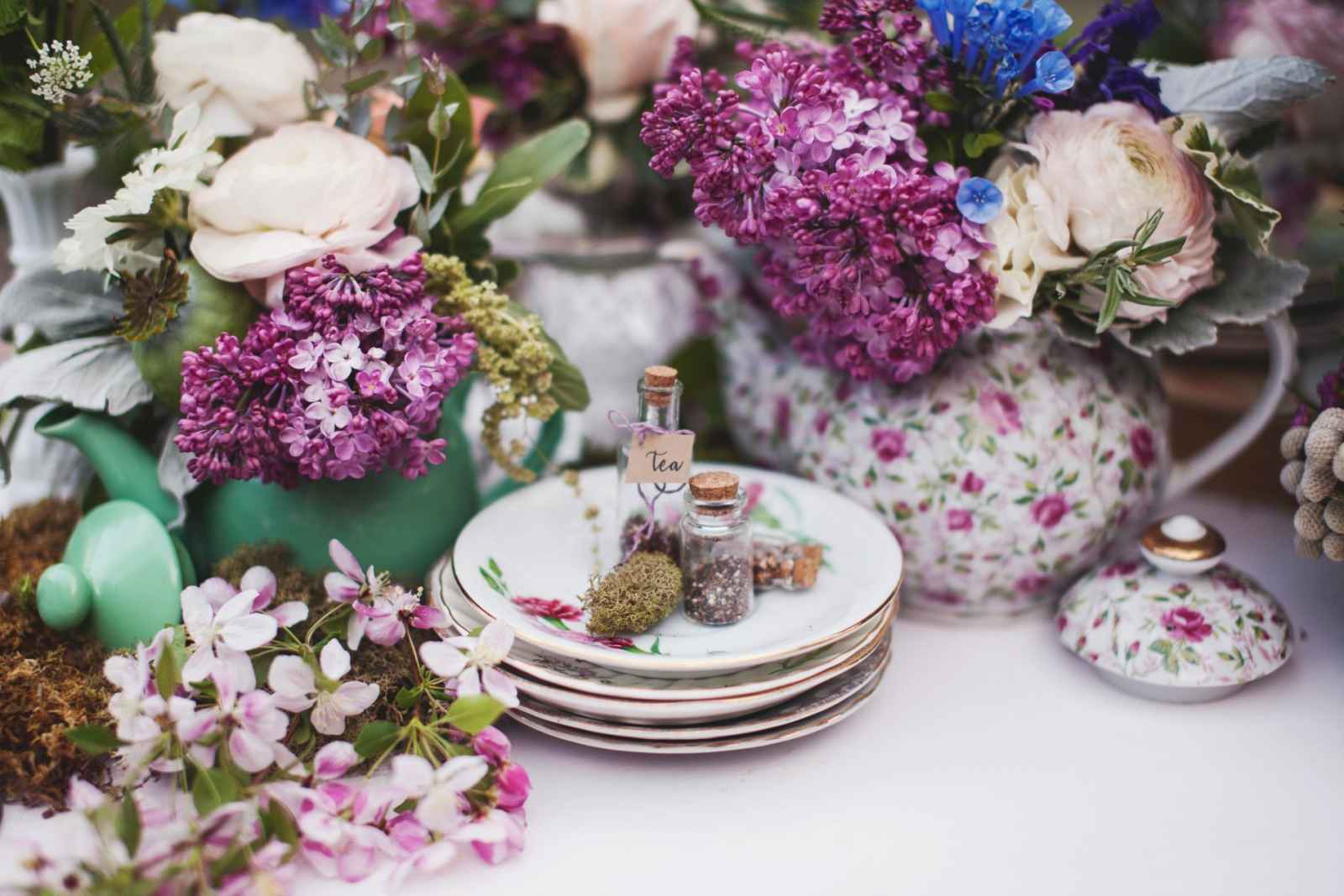 The soft, dreamy and truly effortless feel continued with the florals. Kari from Be Married created the bouquets on-site by gathering flowers from the Estate grounds. "It was magical to watch her roam the gardens and carefully cut each stem," recalls Rachel. "The team at Be Married paired softer traditional florals with air plants and moss to give a unique perspective on the classics."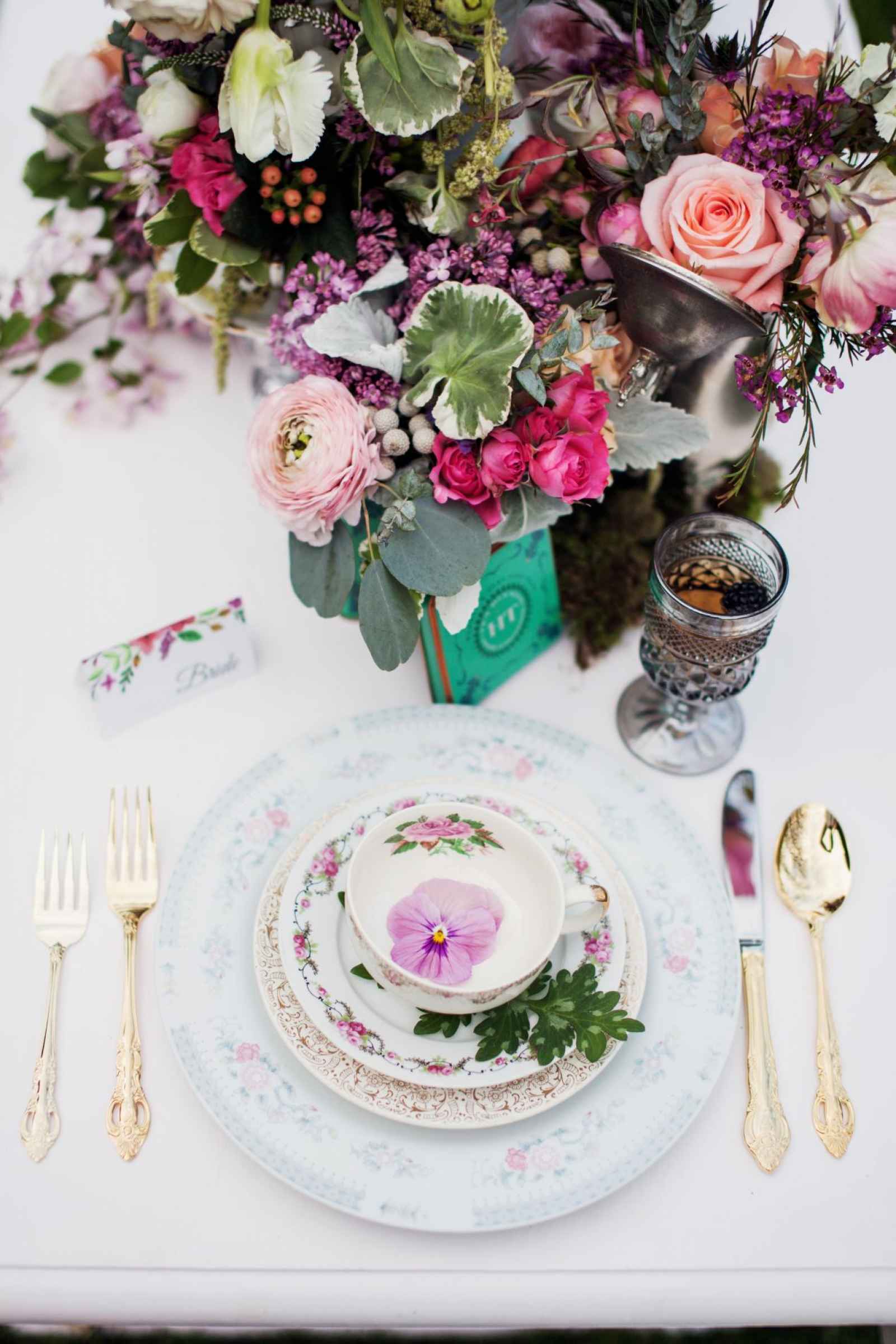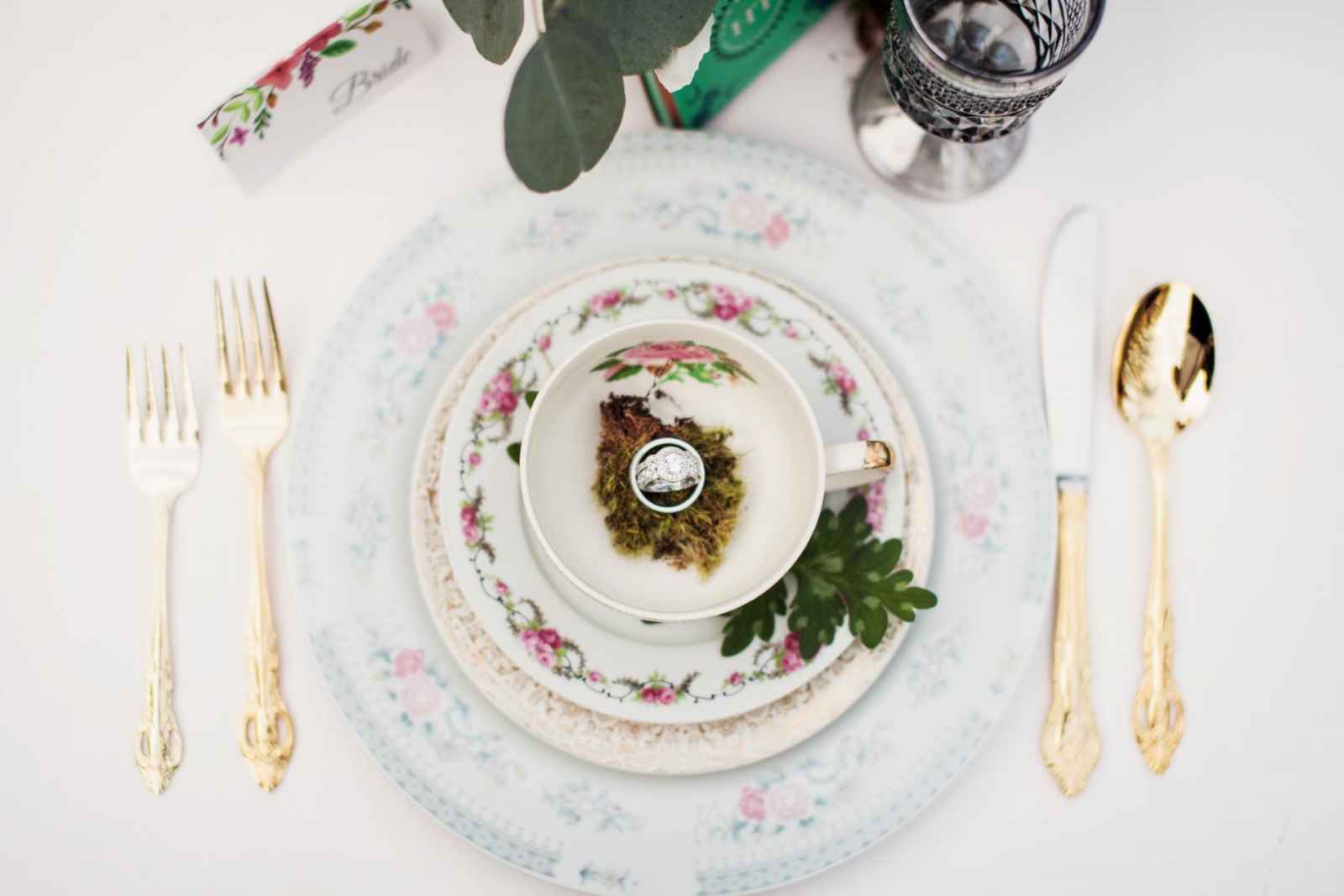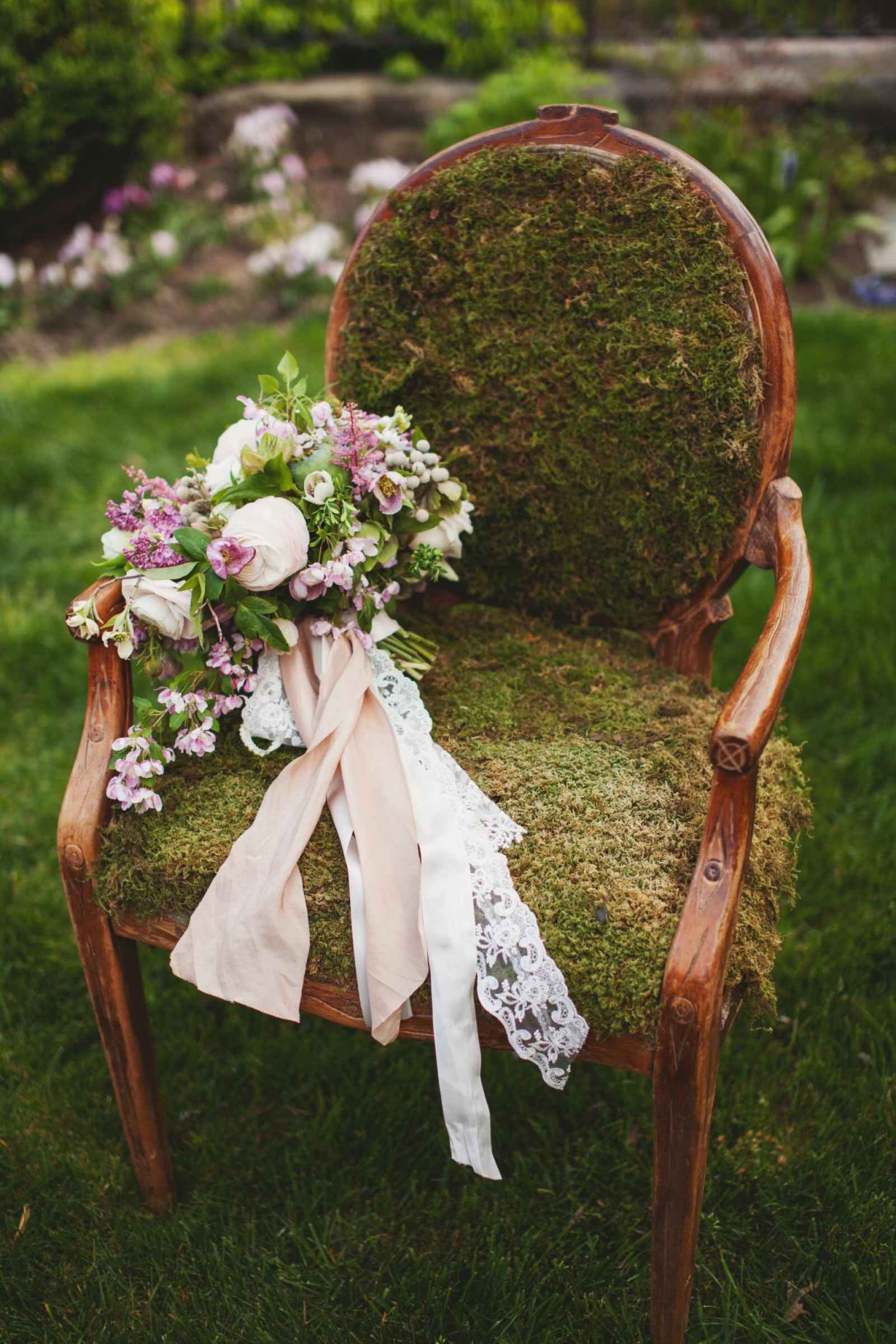 Beautiful vintage furniture pieces, dessert platters, plates and teacups were placed prettily throughout the floral arrangements. Maeve Vintage provided the rental furniture and place settings and Abby Kellermeyer (of Maeve Vintage) was the stylist behind the magic. "Their vintage style lifted us out of the modern world and into a different time with rose-colored chairs and mix-matched china," Rachel says.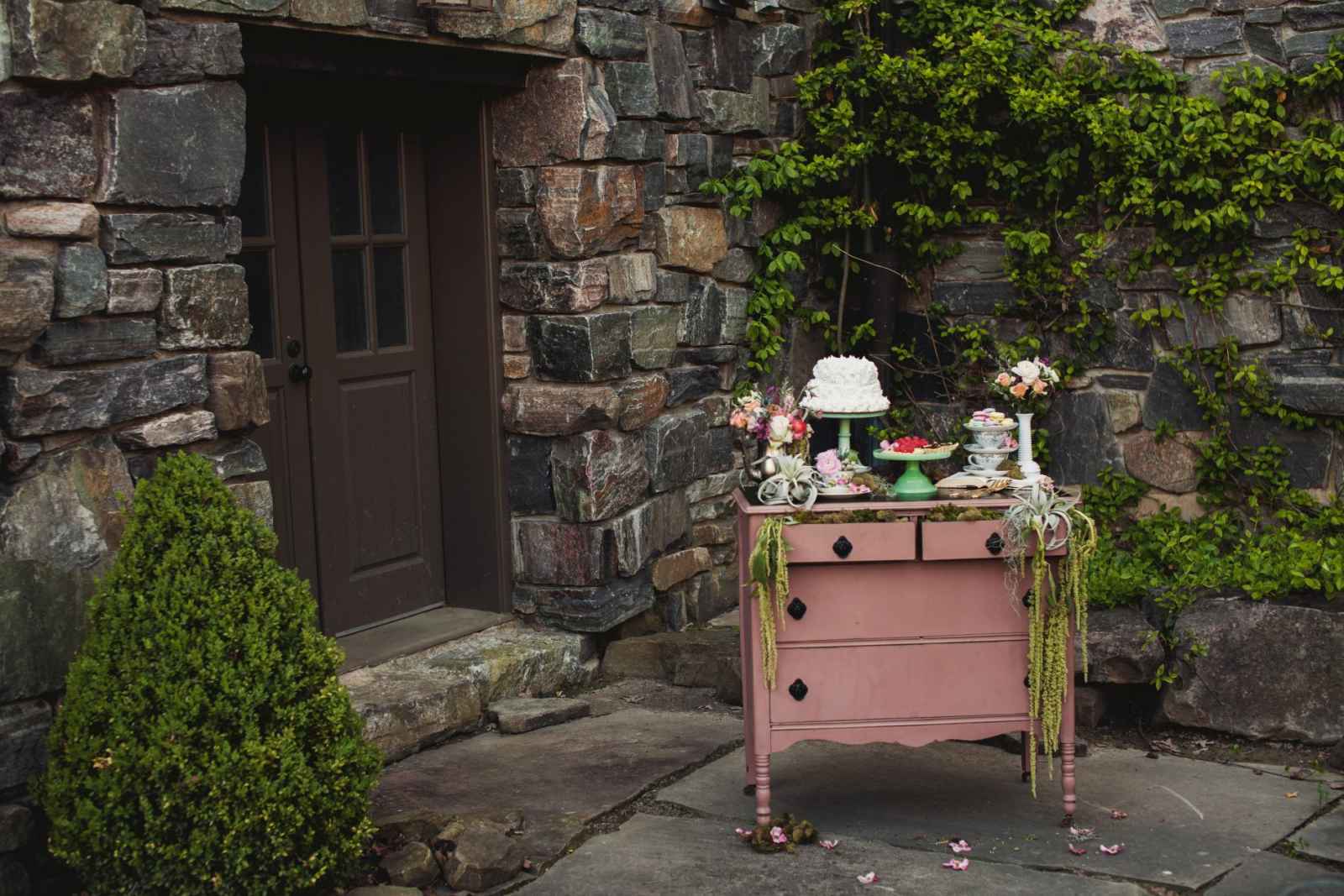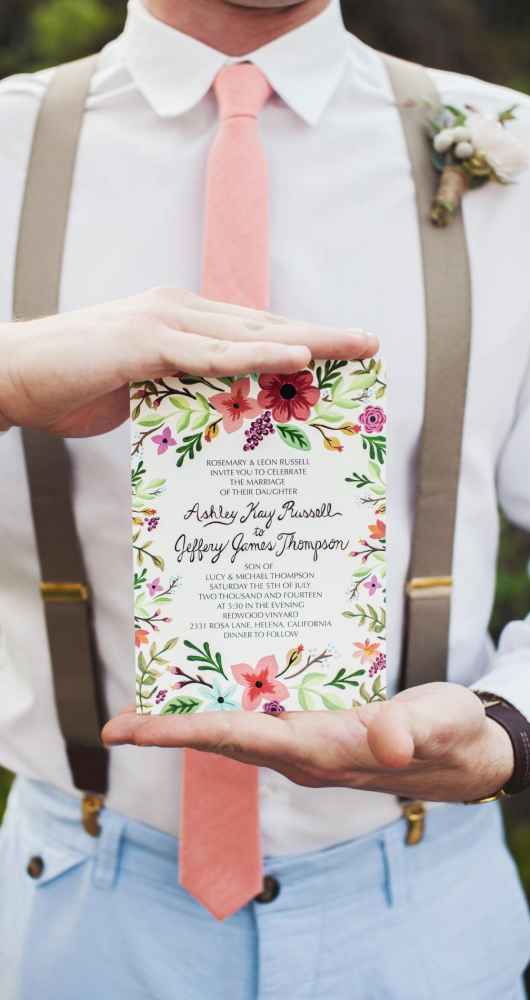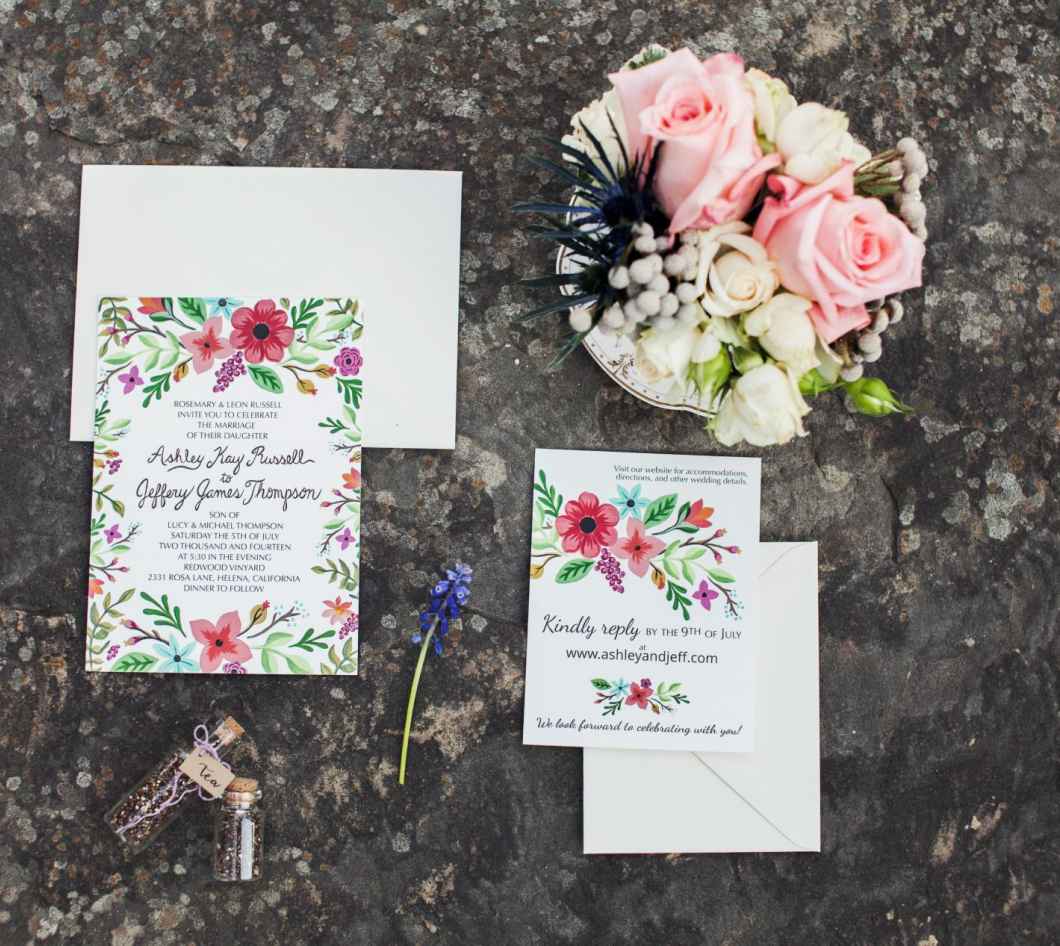 After being given her only direction of "a fairytale tea party at a castle", Amber of Letterwood Paper Co. ran with the concept. Her stationery featured beautiful florals and simply lovely script, fit for a princess!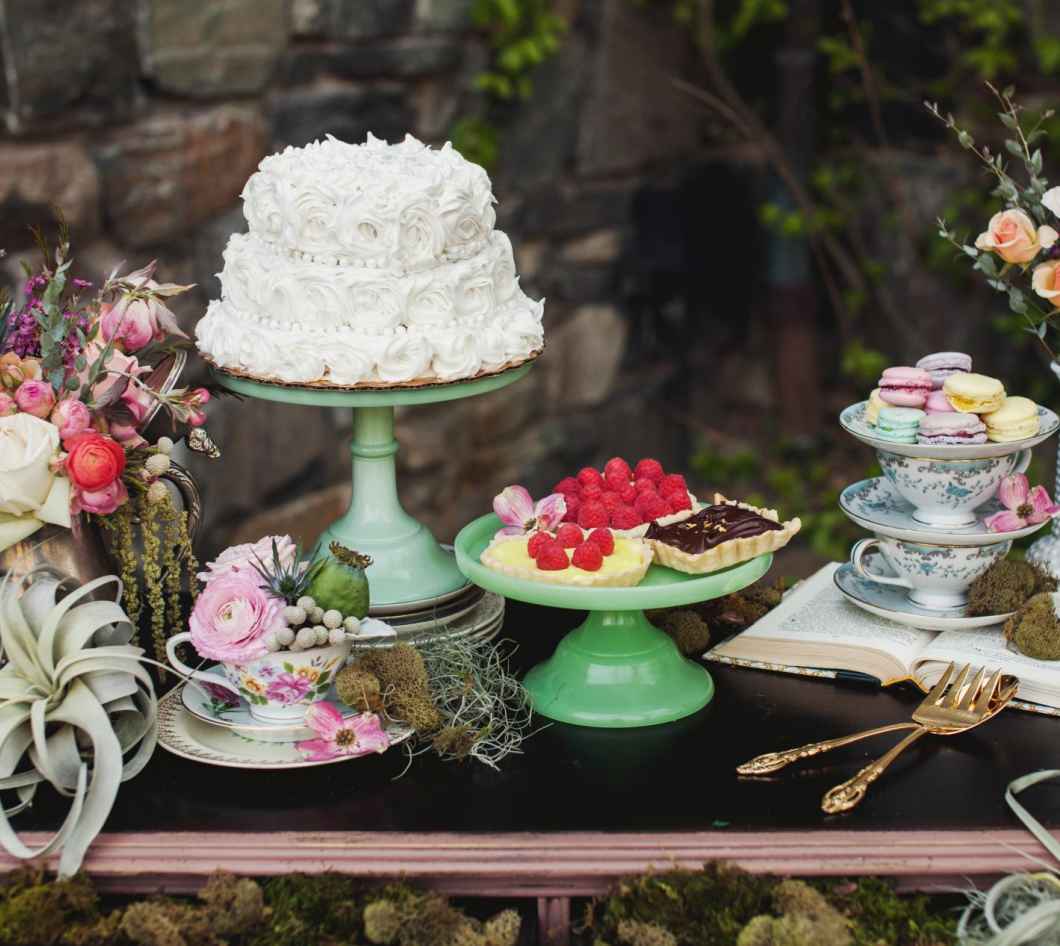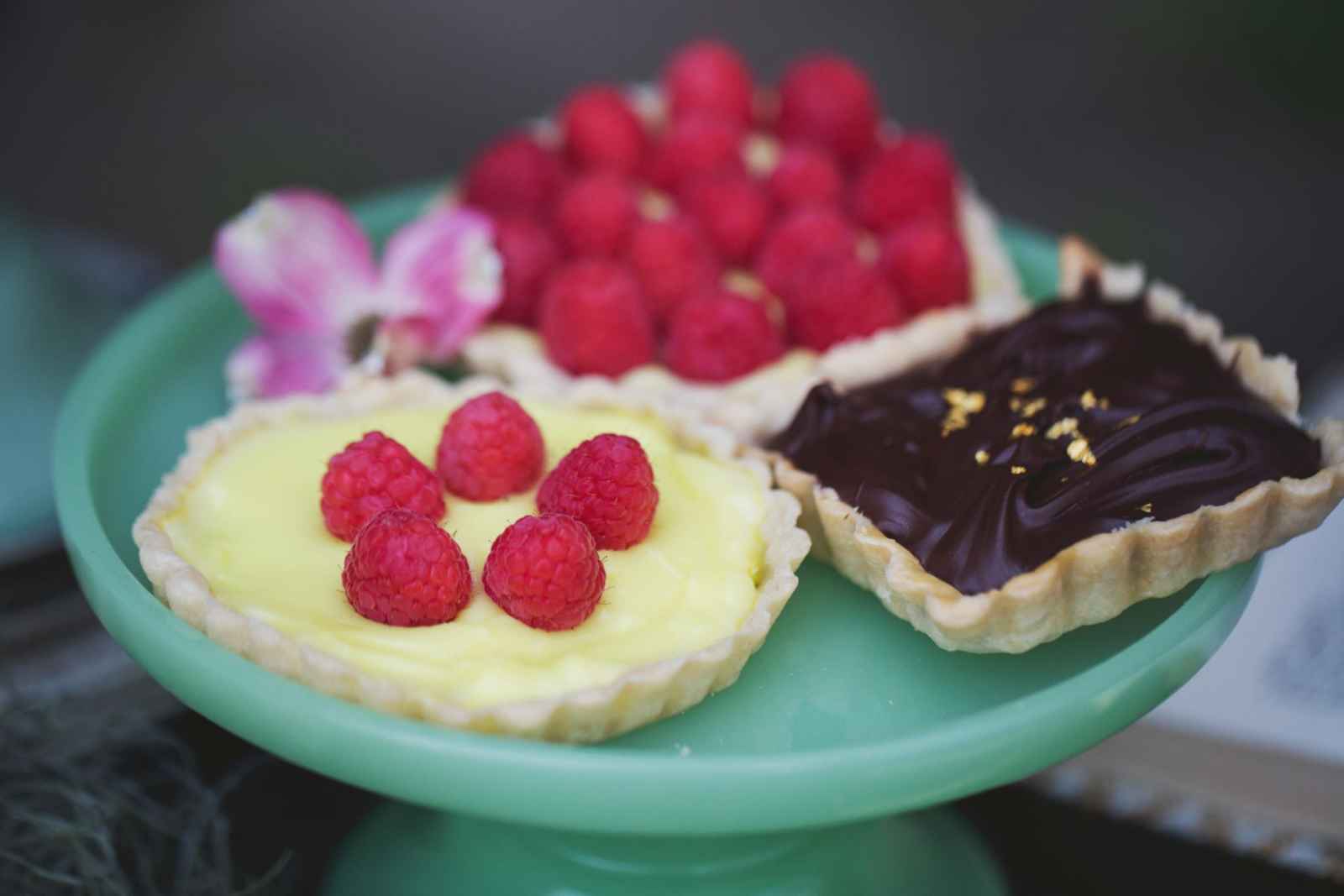 "Laura from La Dolce Vita made a gorgeous tiered white cake with whimsical frosting swirls and sweets for a tea party," Rachel says. "Lemon raspberry tarts, chocolate tarts with gold leaf and macaroons were not only delicious, but beautiful."
What we love
We love how this team seamlessly blended the "quirky" with the traditional or "timeless" element. Rachel says, "We tried to keep the shoot as timeless and unique as possible, but referenced the air plant trend and the quirky groom attire trends."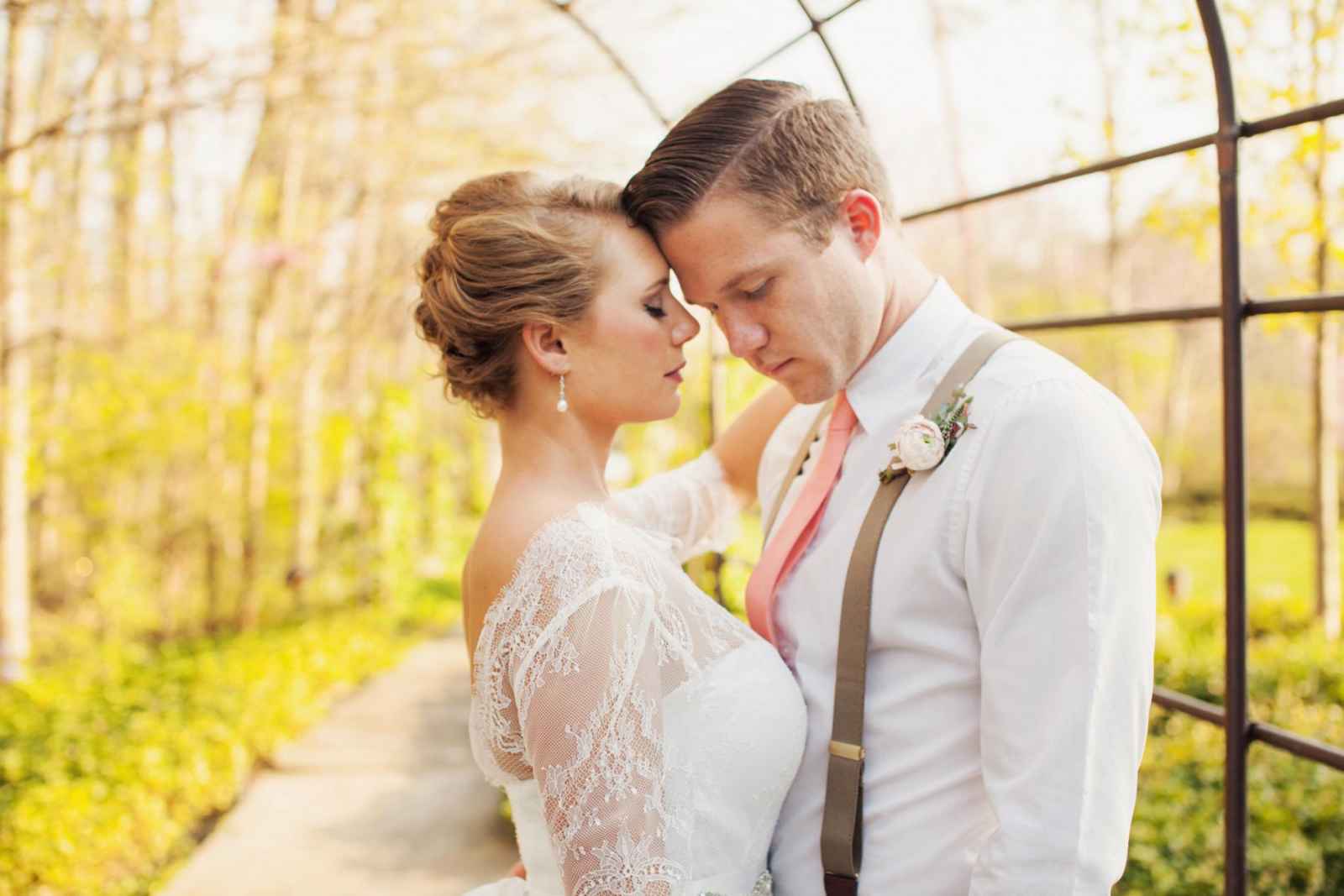 are you a bride-to-be?
We'd love to plan with you on weddingday-online.com. Let's get started!
 
 
are you a wedding extraordinaire?
Join WeddingDay Magazine in inspiring brides by partnering with us! See how here.