In a large city like Indianapolis, a couple planning their wedding is sure to find no shortage of potential venues. But, in order to make sure that their big day goes smoothly, they need to make the perfect venue choice! Here at WeddingDay we know a company that has a flawless reputation and exclusive venue selections that are fit to serve any couple. They are Monumental Weddings and Events of Indianapolis, a team of event coordinators that are dedicated to helping couples find the perfect venue for their wedding. Monumental Weddings and Events has seven gorgeous, flexible and impressive venues to choose from and a wealth of expertise to help a couple select the right event space for their special day. Here is what they recommend to look out for when choosing a venue:
 
1. Pick a Venue That Fits the Season of Your Wedding Date
Whether you are getting married during the dreamy snowfall of a December day or a warm June afternoon, your venue should fit the season and accommodate the needs that go along with it. For example, Monumental Weddings' Crystal Tower and open-air courtyard at their Community Life Center would be perfect for a summer wedding. This space provides an impressive scene for an outdoor ceremony. The courtyard can host the ceremony of your dreams, where you will be surrounded by luxurious florals and up tp 300 guests! The Courtyard also looks onto the Crystal Tower where an elegant, 40,000 crystal chandelier hangs. This space is ideal for that quintessential, charming June wedding. At the same time, Monumental Weddings offers a venue perfect for the opposite season. Picture a cozy, winter ceremony in their Broad Ripple venue. This space features a stately English manor that will bring charm to your big day with features like the bay window, brick facade and French doors. This space is optimal for an intimate ceremony as it can host 75 guests banquet-style and 100 cocktail-style. It is easy to see that Monumental Weddings and Events can offer a space fit for any wedding season.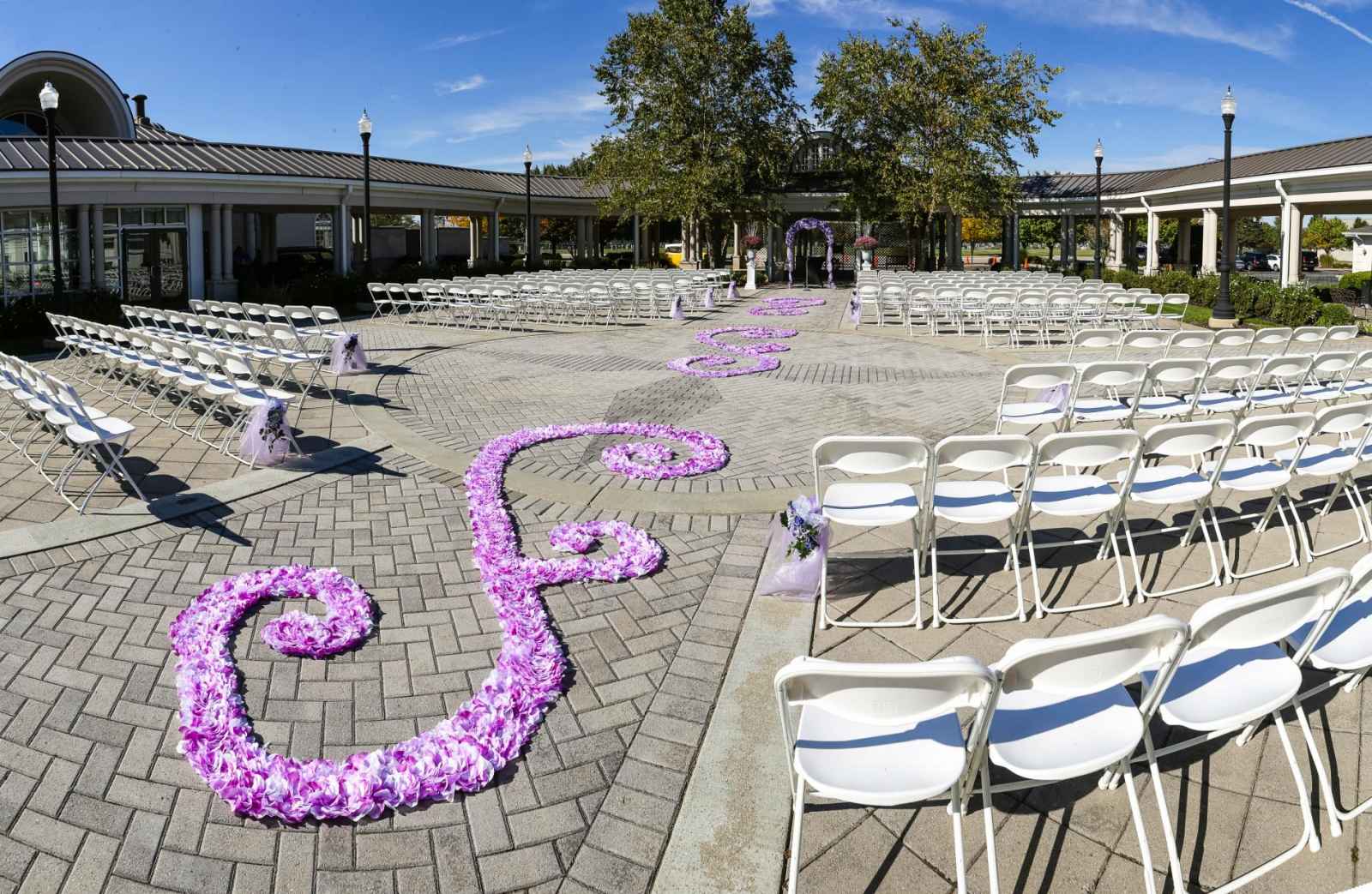 2. Pick a Venue that Fits Your Theme
Your venue can carry the whole theme of your wedding. Pay attention to how a venue looks by itself before you book it. If you want a chic, minimalist wedding then your venue should reflect that desired style. A venue that would perfectly fit this wedding theme would be Monumentals' Oaklawn Memorial Gardens. This space's Connor Suite offers sleek, black lines that would complement a simple wedding style. Its white exterior and large, floor-to-ceiling windows will create a seamless, modern feel with ease. This is the essential space for a couple looking for the ultimate mod wedding. Another venue choice is Memorial Park—perfect for the whimsical, airy wedding. This space includes The Atrium which has 20-foot ceilings with multiple windows. You can host up to 100 guests cocktail style and 50 banquet style while being surrounded by this fantastical space. It is the perfect place to create a warm, fairytale-like reception.
 

​



3. Know The Amenities That Come With Your Venue
One thing every couple should be aware of are the perks that come with their venue. There may be some extra add-ons that you aren't even aware of! For example, Monumental Weddings and Events offers six preferred caterers that a couple can choose from. This allows you to be assured that the caterer is reliable and highly qualified. With Monumental Weddings and Events, you can also have your ceremony and reception housed within the same venue. This will take away the stress of having to change spaces during the big day. In addition, their venue Floral Park, offers a kitchenette and catering prep space—features that not many venues have to offer, but are more than beneficial. This venue also has a private parking lot, which will make arriving easy for you and your guests. Other perks that may come with a venue are the sometimes pretty unique, too, like those found in Monumentals' Washington Park North. This event space is adorned with a small garden and murals that can add that one-of-a-kind allure no one else will have. For example their Jazz Hall is painted with an exquisite mural of jazz musicians that will add unexpected glitz to any wedding. Other small perks can be the necessities that a venue offers. For example, Monumental Weddings and Events offers napkins and linens with their venue spaces. Keep an eye out for those little perks that can make the biggest difference on your wedding day.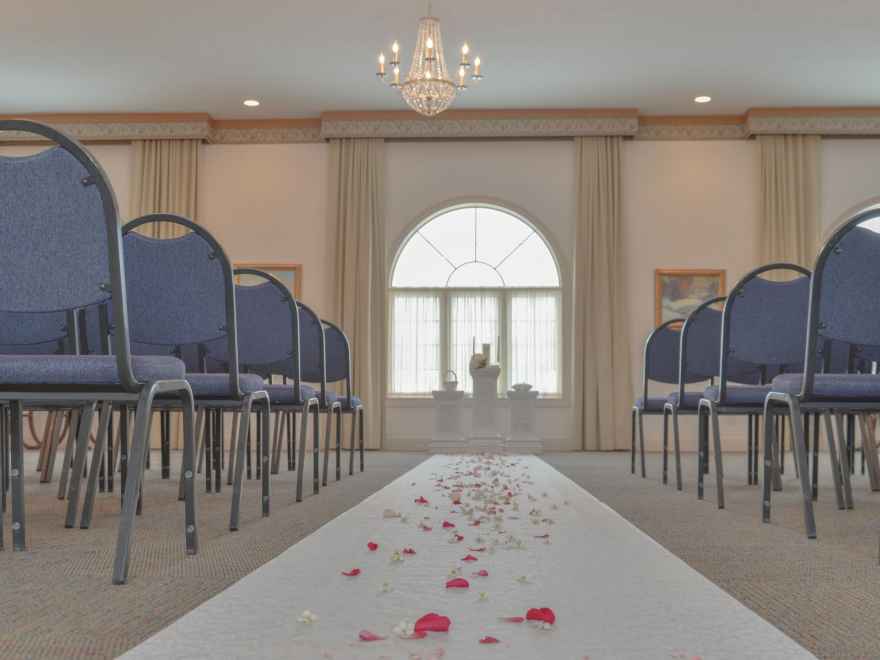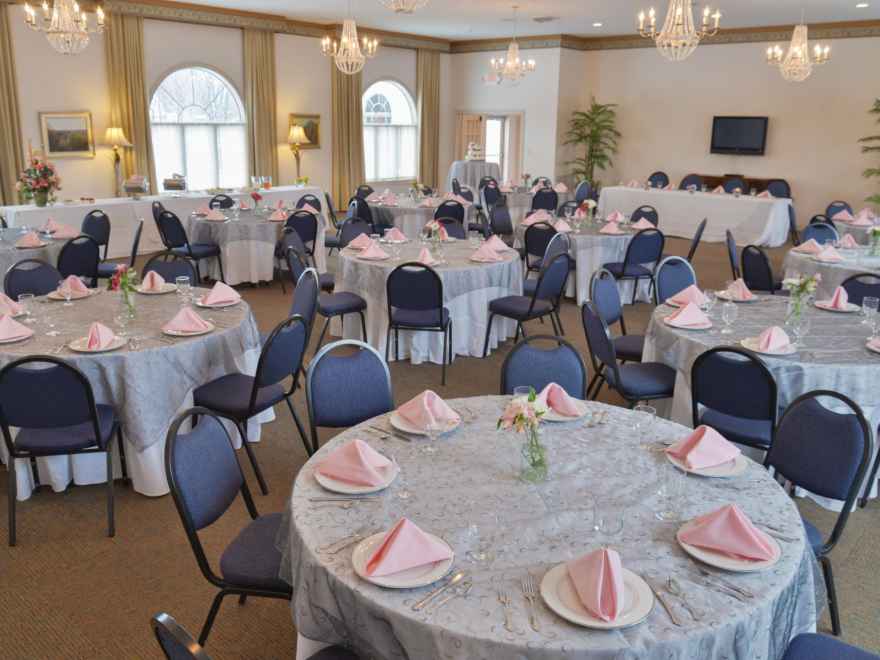 4. Know Any Hidden Fees
When looking at a venue, a couple should always look out for hidden fees. Some venues may try to hide the true cost of their event spaces. At Monumental Weddings and Events there is no such thing as hidden fees. When you rent a space like their Geist Venue, its built-in dance floor will not suddenly pop up as an extra fee on your bill. Be sure to ask the venue about any extra fees they may have before booking with them. Go in with a list of questions you want to ask them to ensure you won't be caught off-guard.





Monumental Weddings and Events can offer the perfect event space for any couple. Follow their advice and look out for these key things when choosing a venue. The great thing about Monumental Weddings and Events is not only their extensive knowledge, quintessential venues or great perks, but also their locations! Any Indianapolis couple or couple planning to have their wedding in Indianapolis can find an ideal venue with Monumental Weddings and Events, as all of their venues are conveniently located throughout the city from near downtown to the Eastside. If you are looking to get married in Indianapolis then be sure to meet with Monumental Weddings and Events.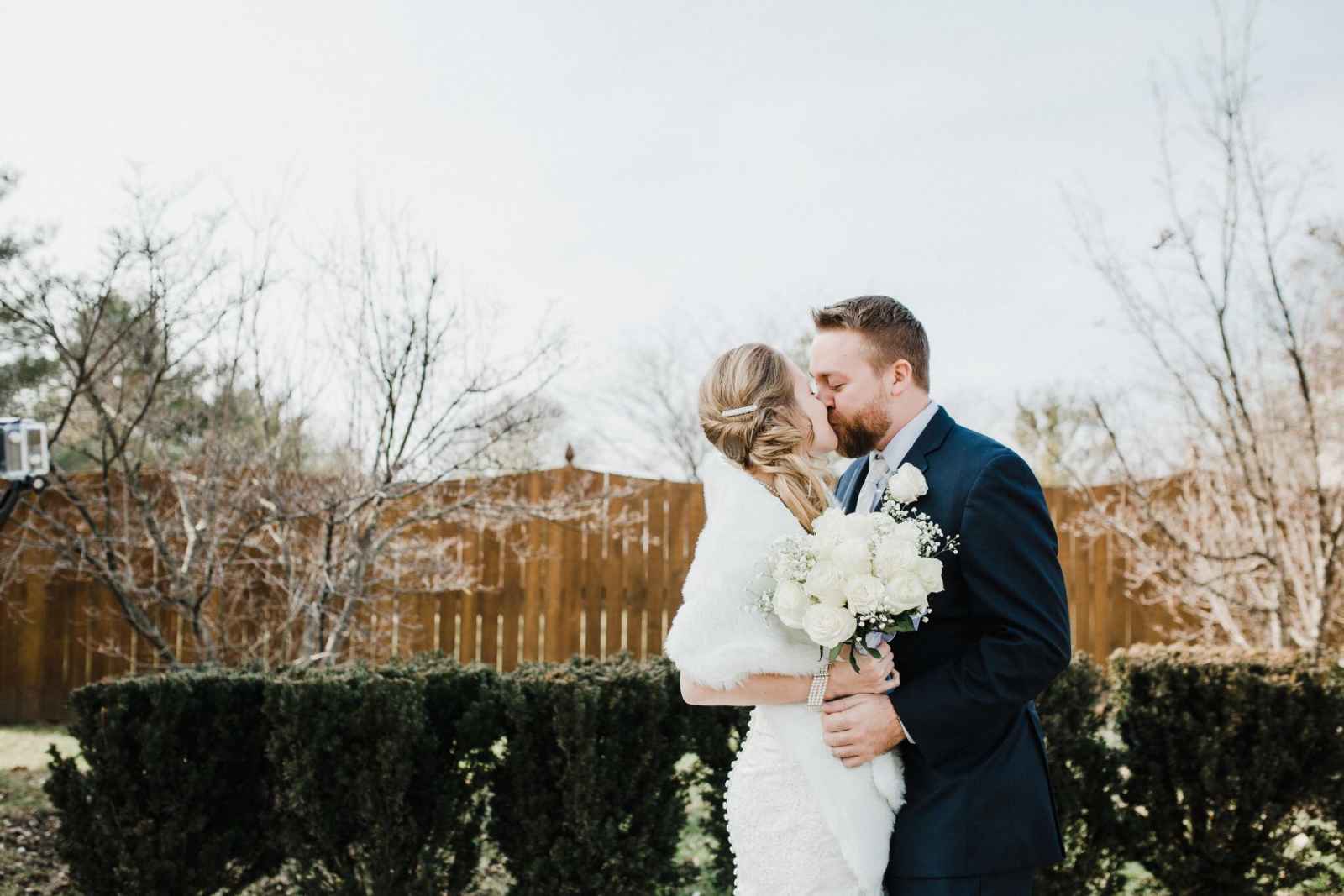 are you a bride-to-be?
We'd love to plan with you on weddingday-online.com. Let's get started!
 
are you a wedding extraordinaire?
Join WeddingDay Magazine in inspiring brides by partnering with us! See how here.