A dreamy and elegant style shoot came to mind when Emmie of Emmie Taylor Photography first saw Stonegate Manor, a location she describes as having the perfect mix of Victorian and country vibes. "Stonegate Manor makes you feel like you're in the middle of a fairytale story," she says. "Every detail creates a refined, seemingly magical aesthetic."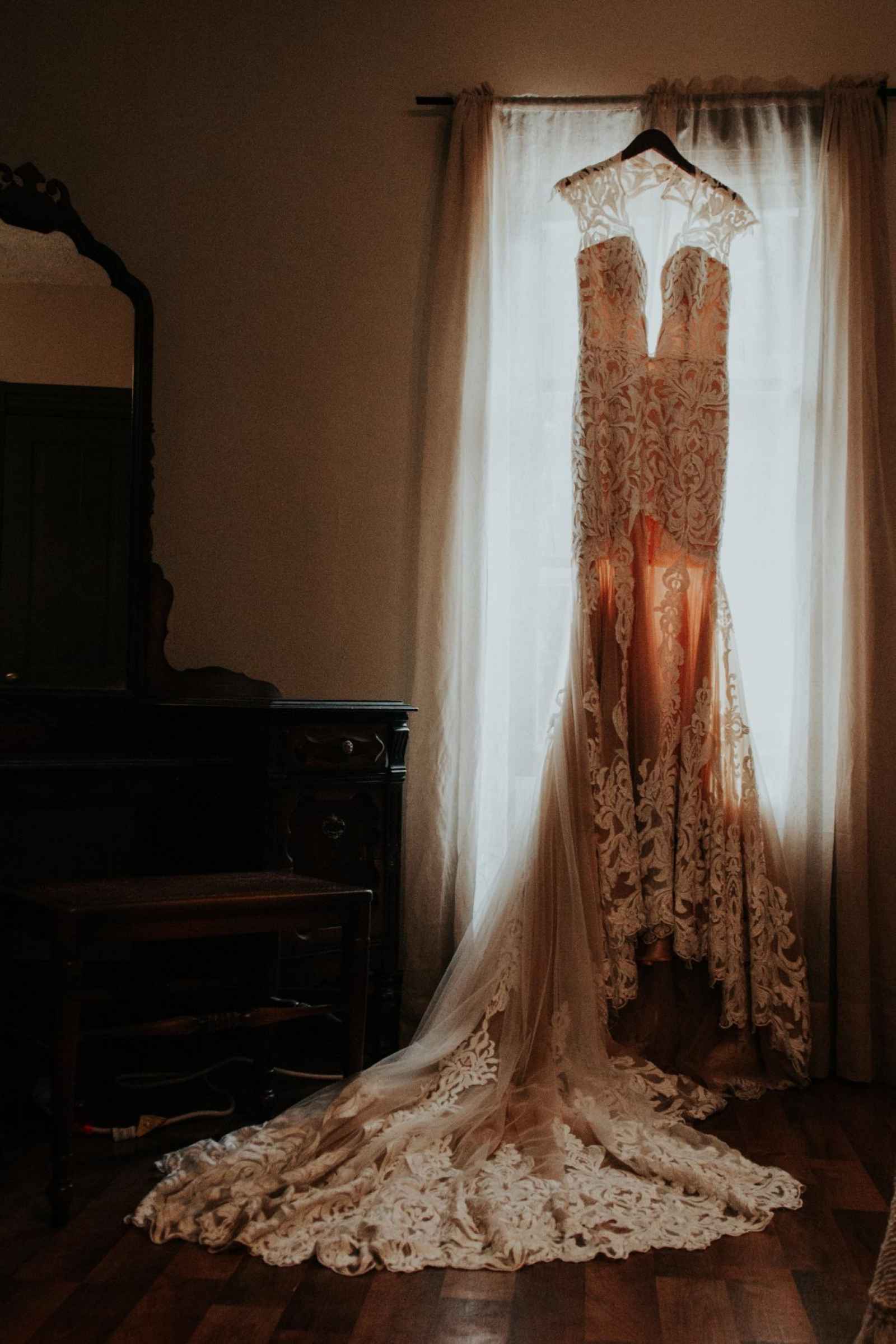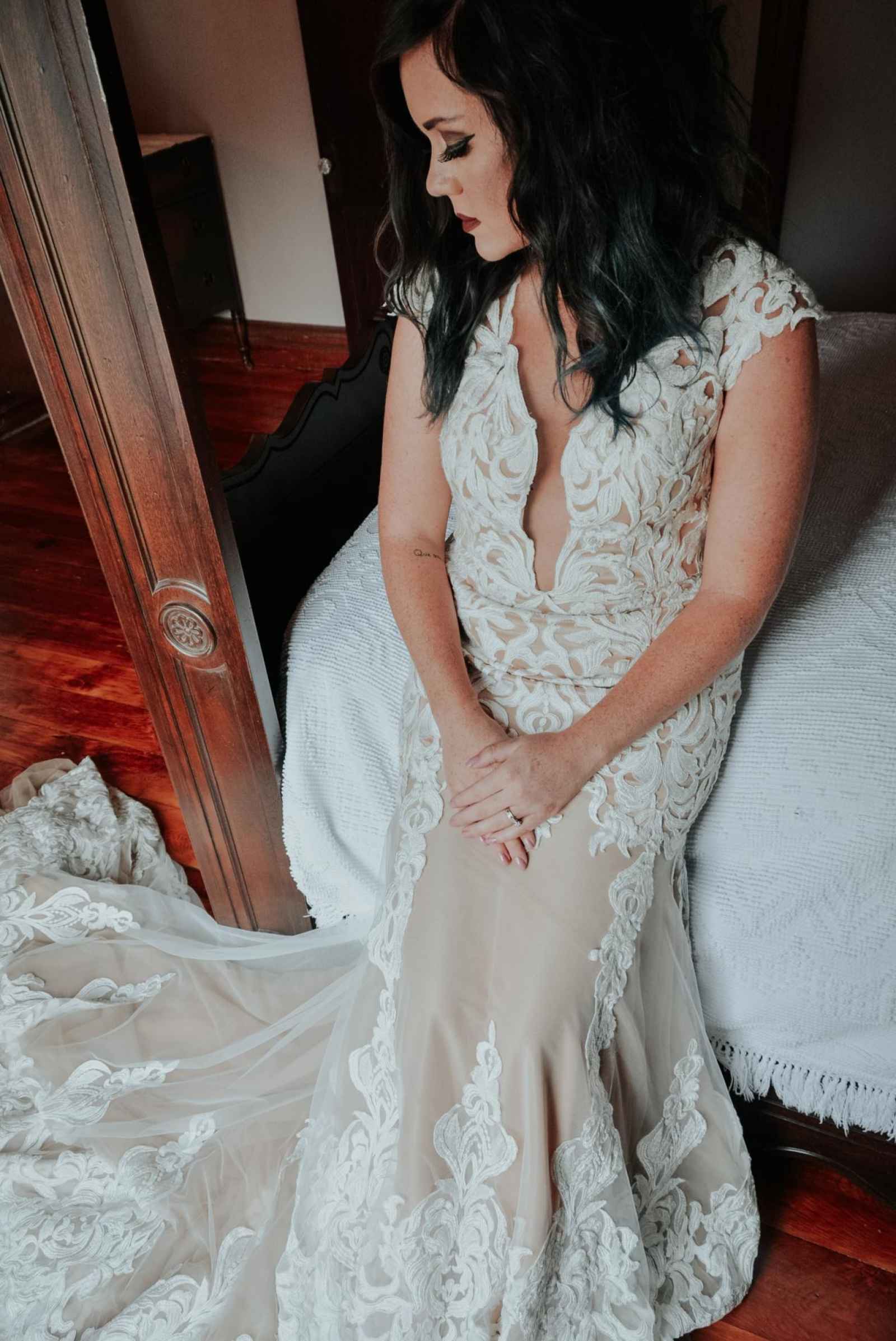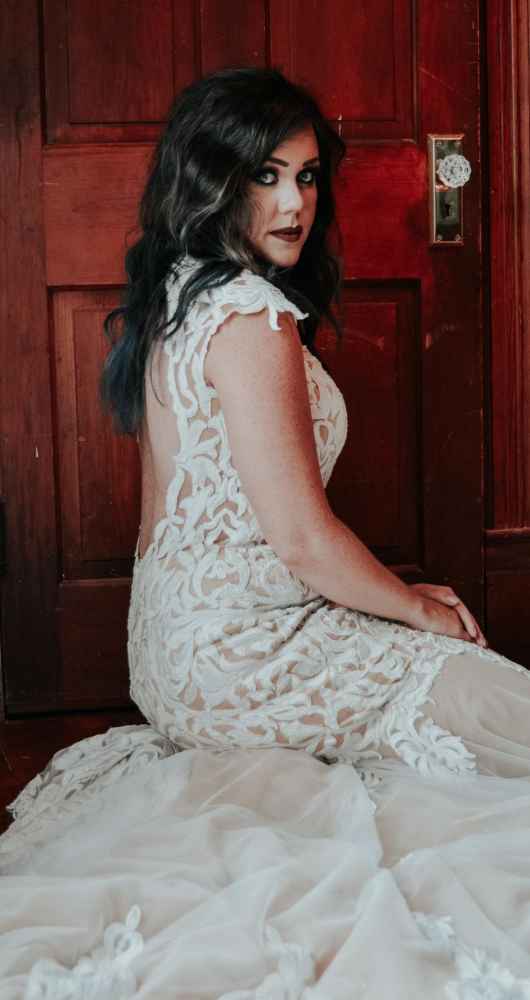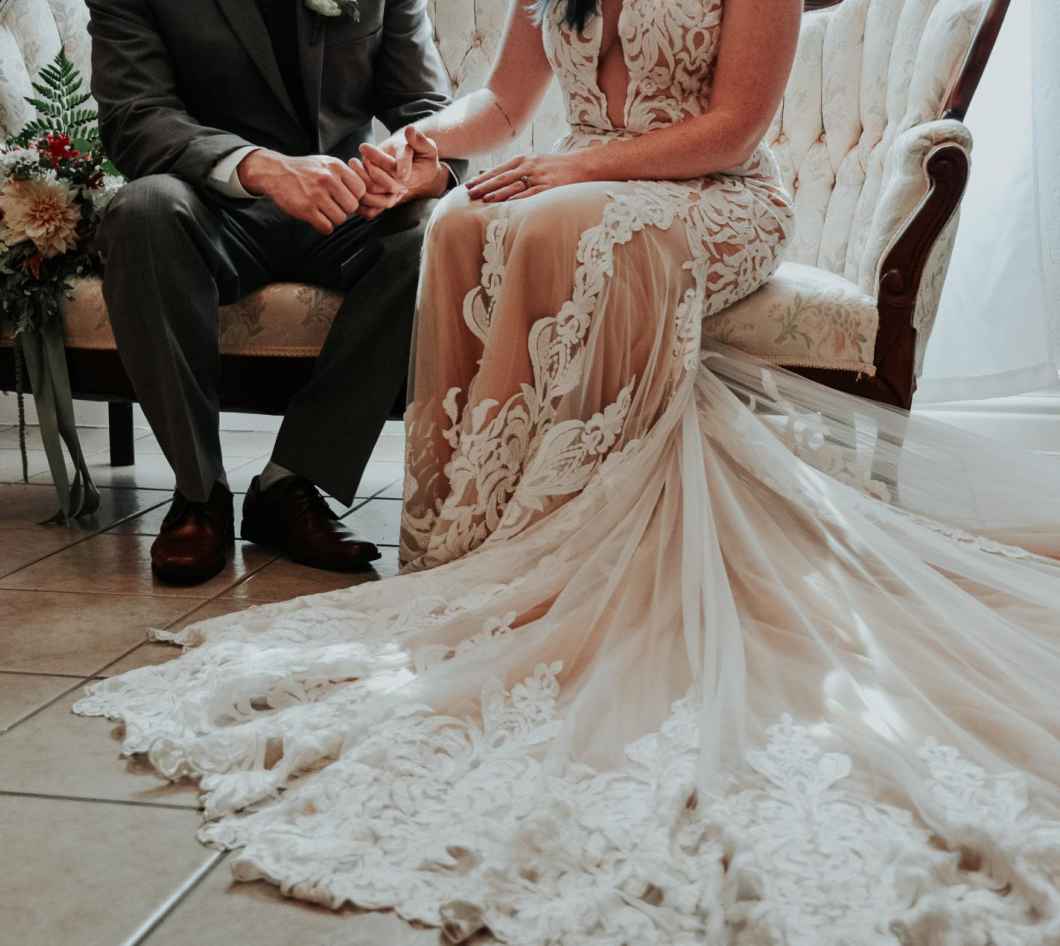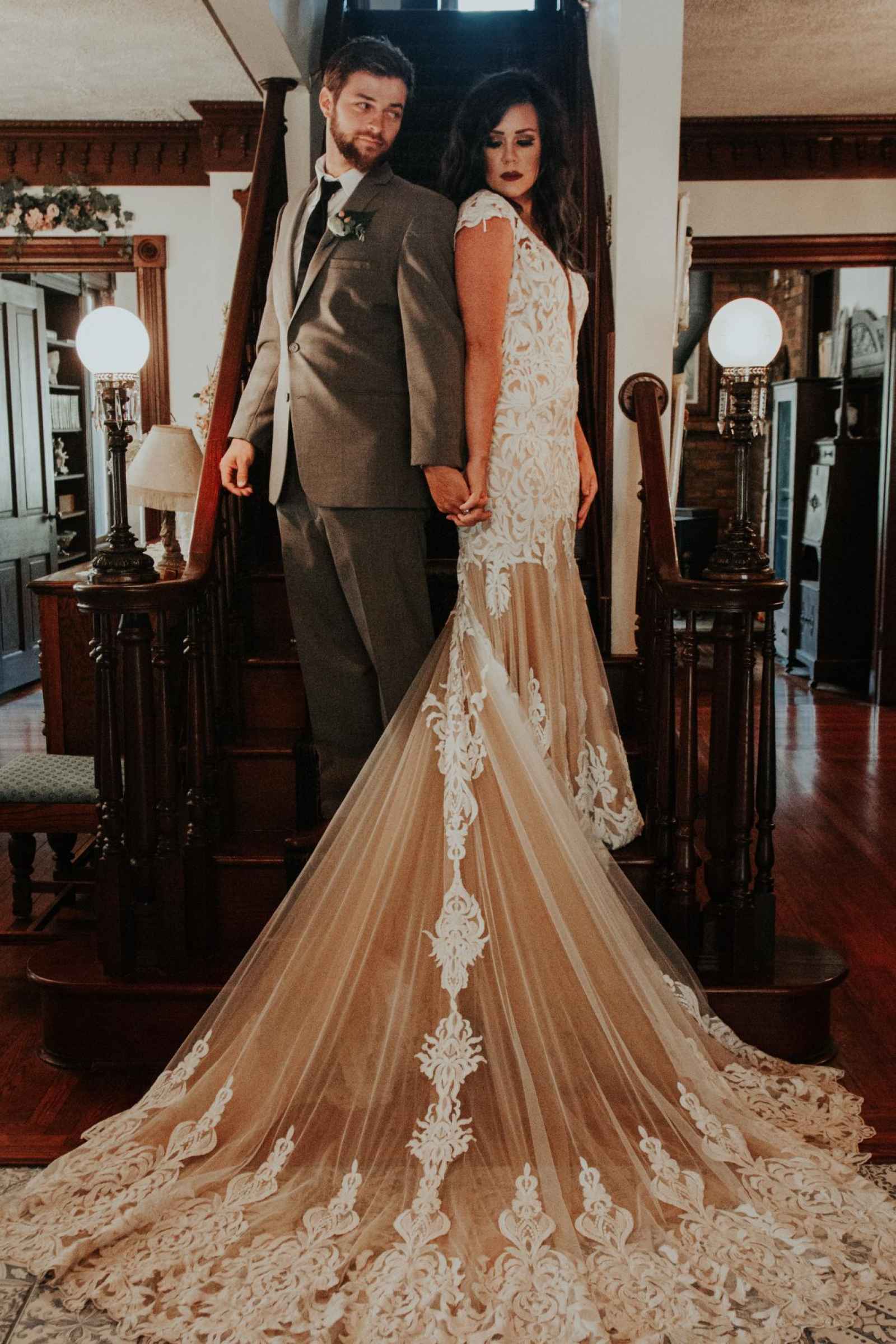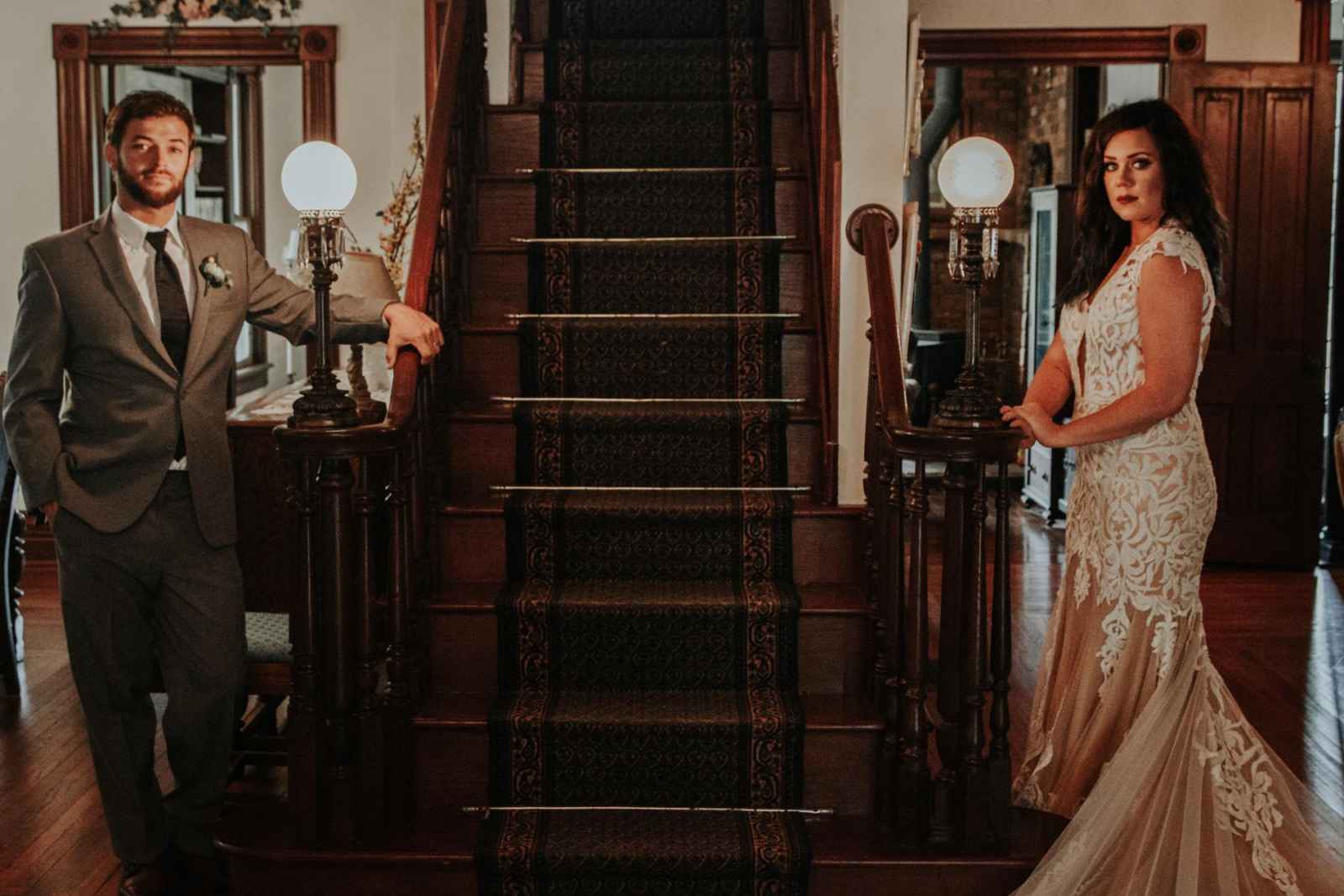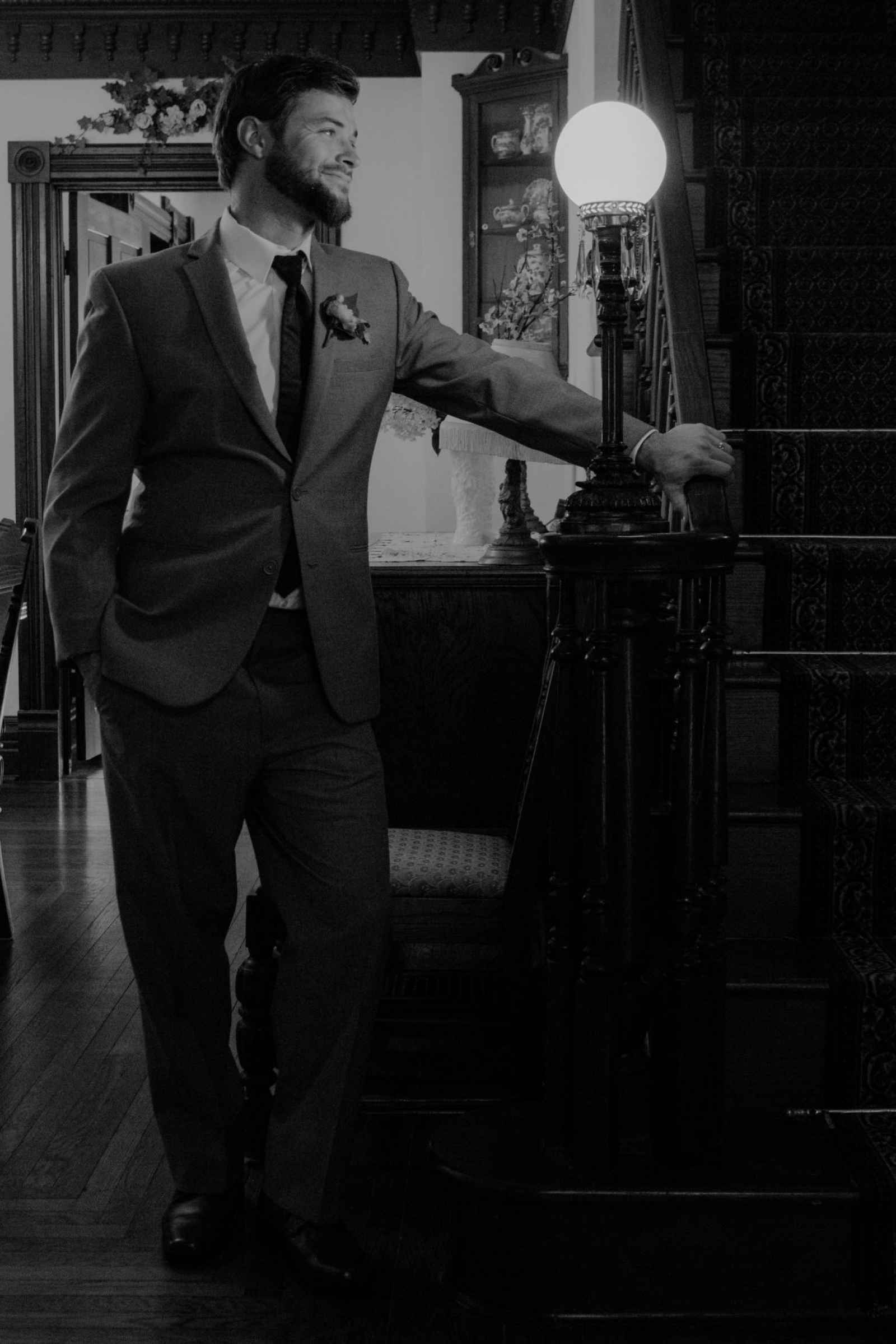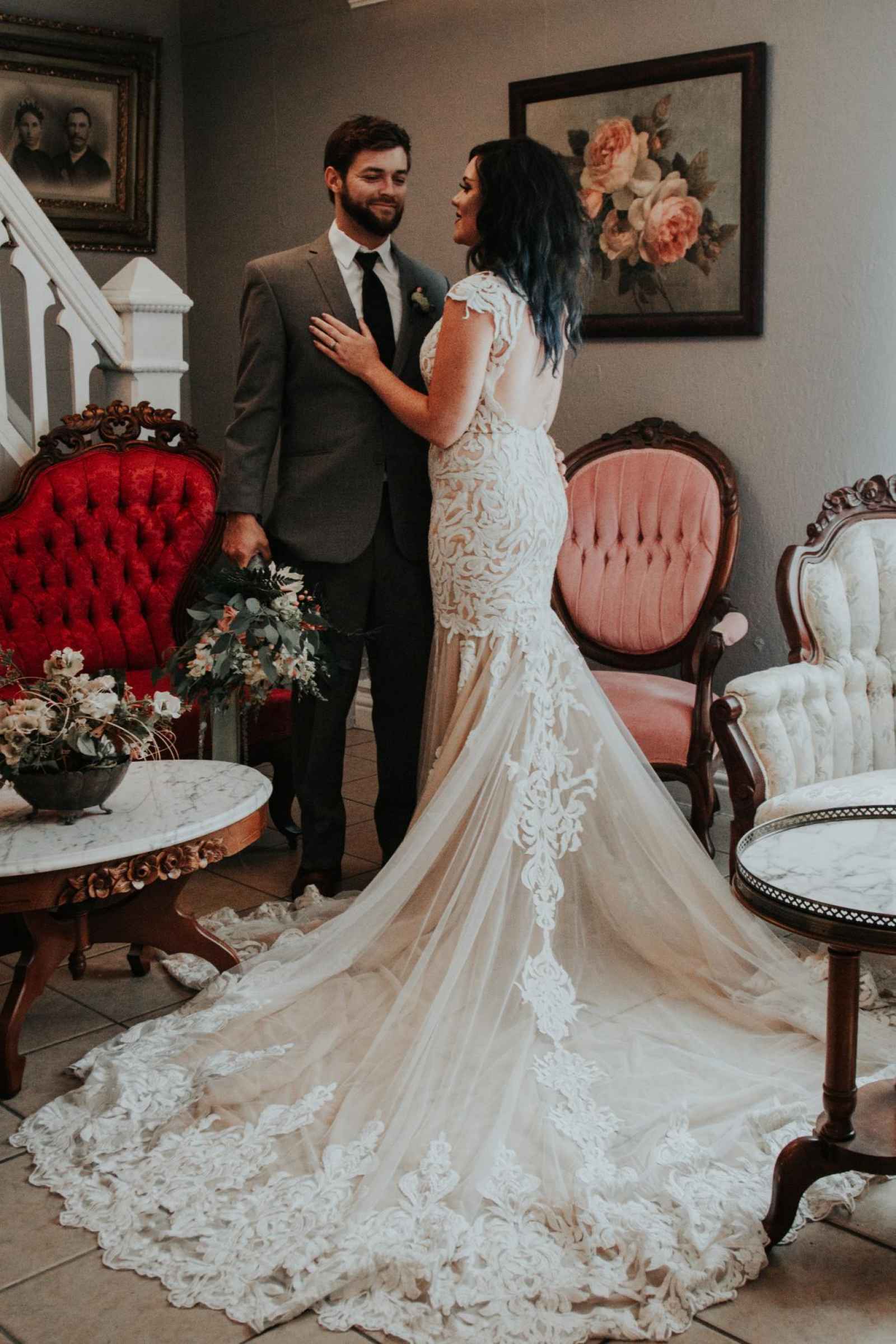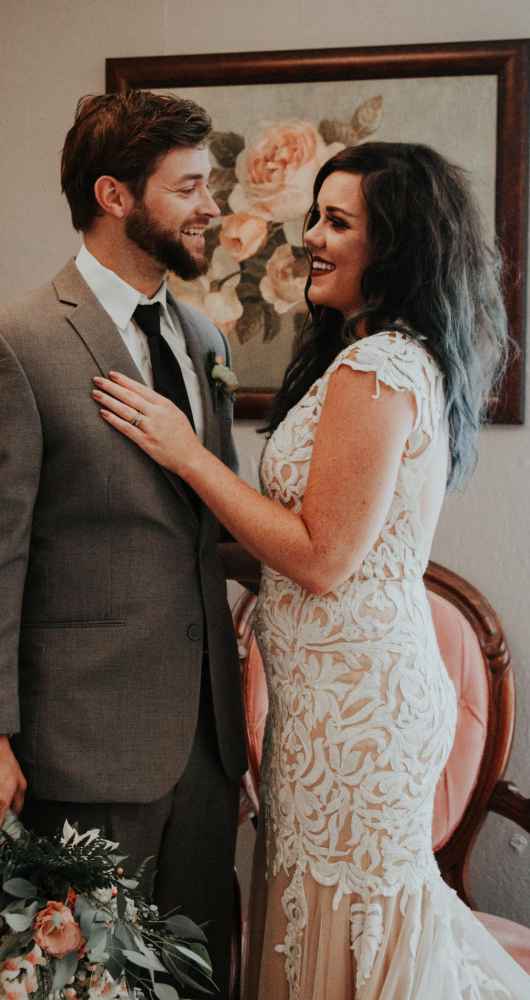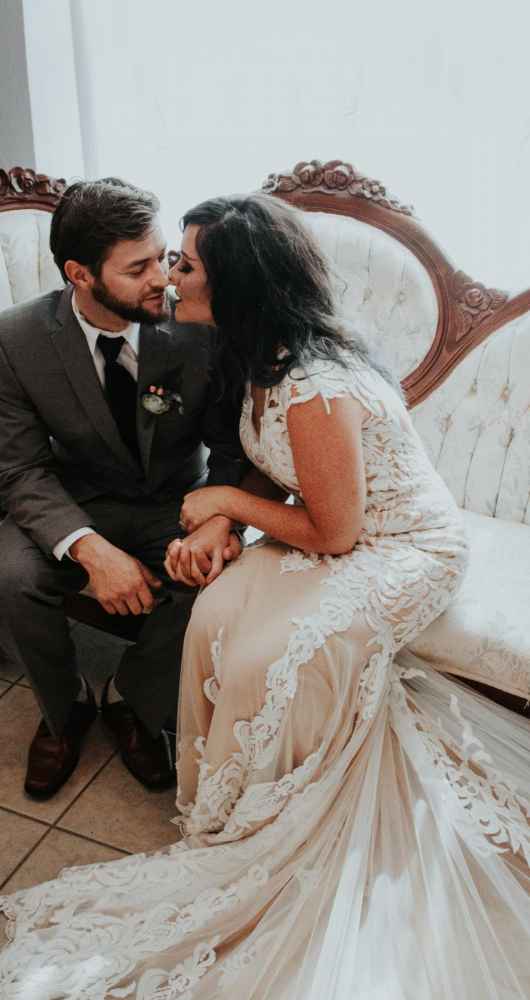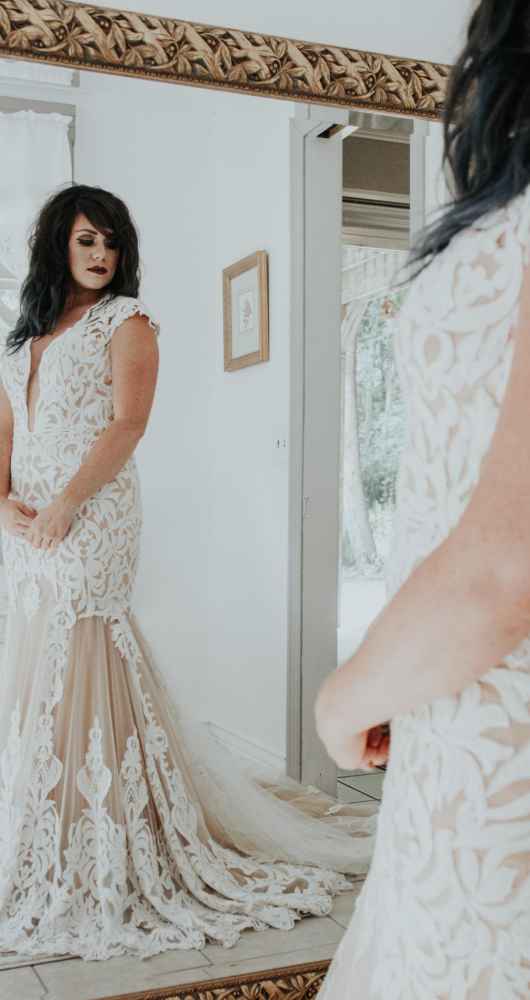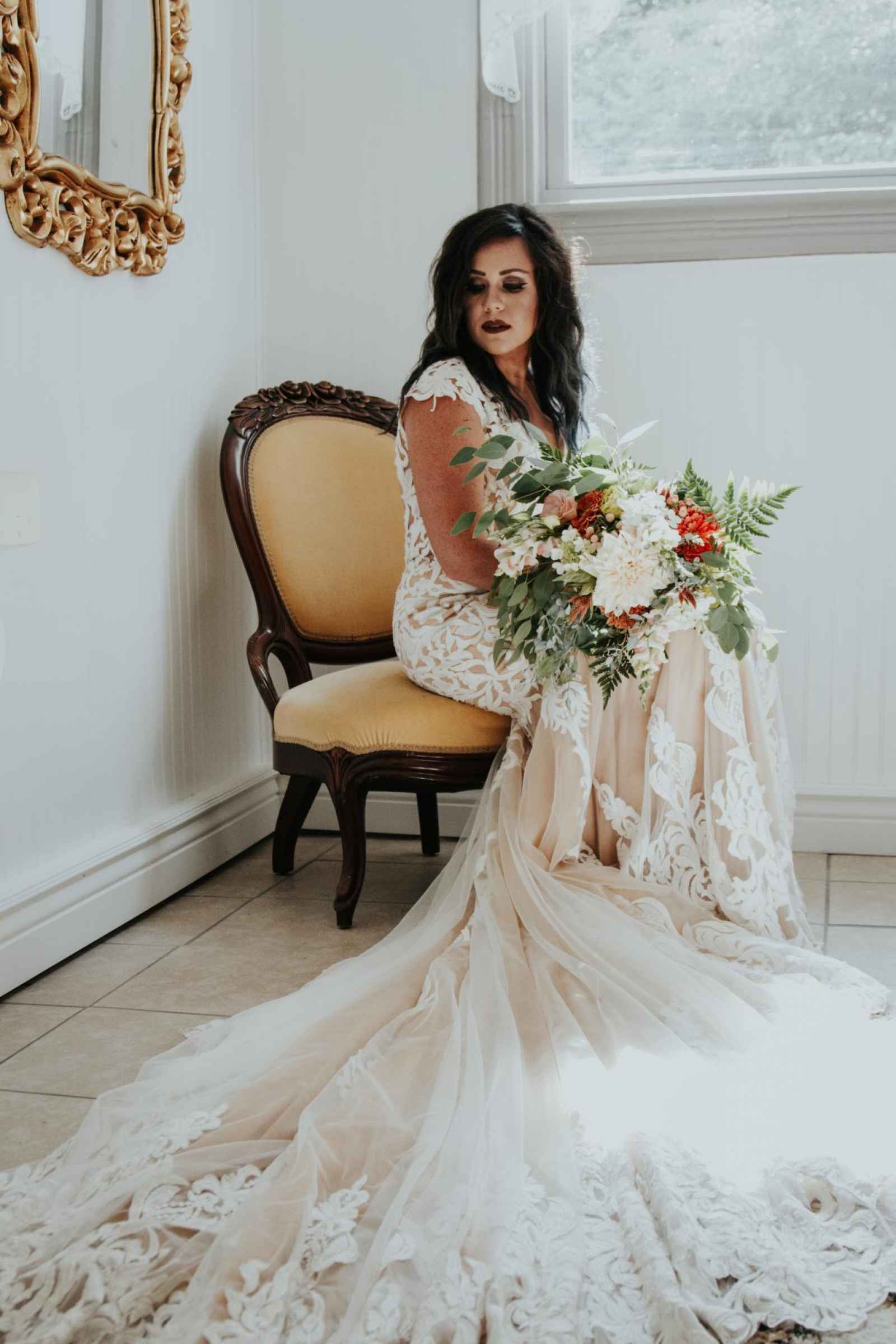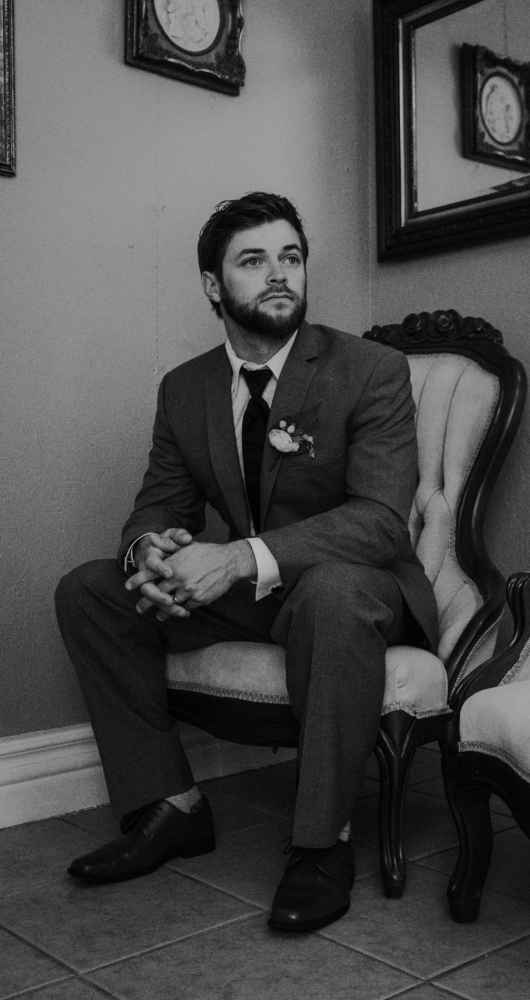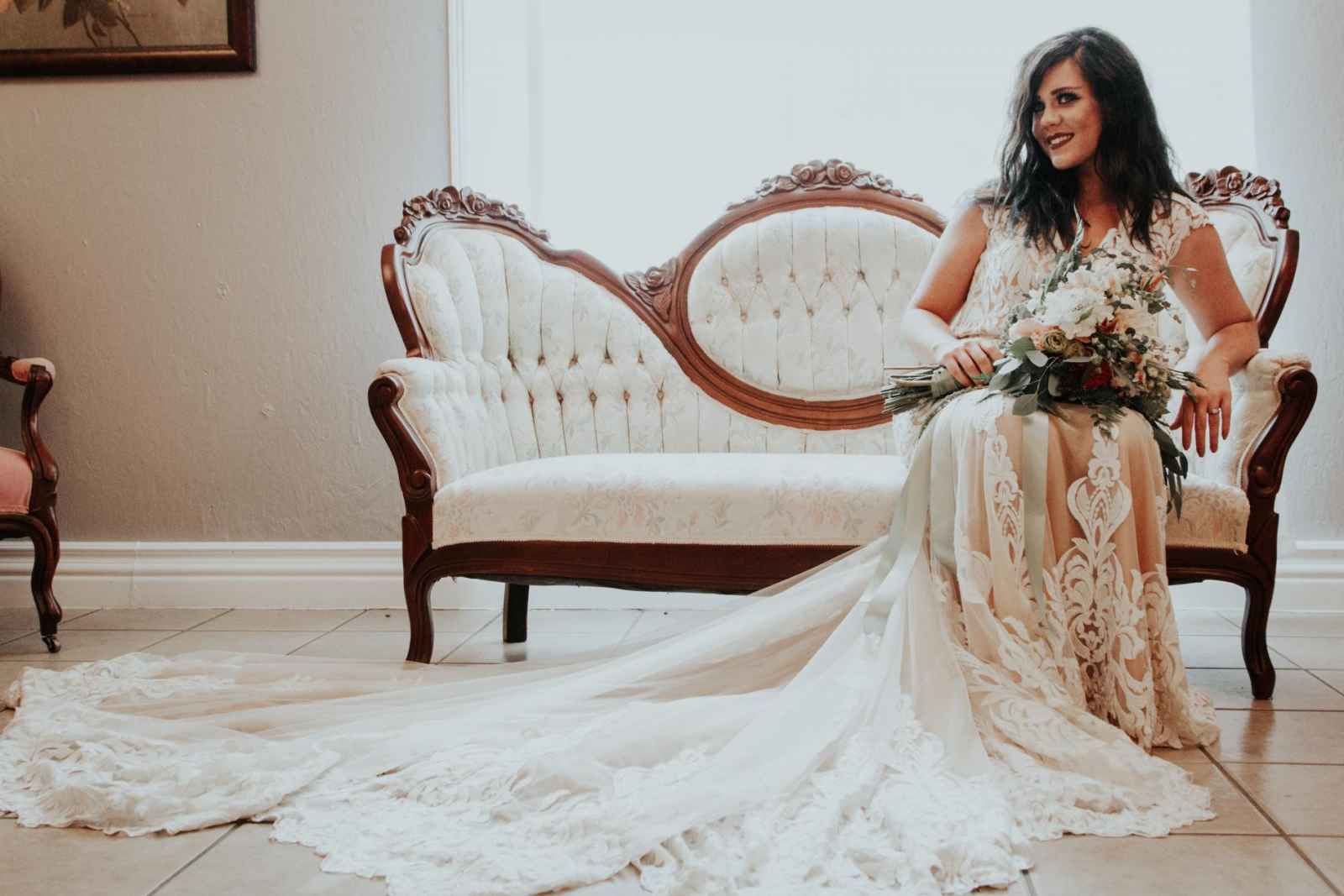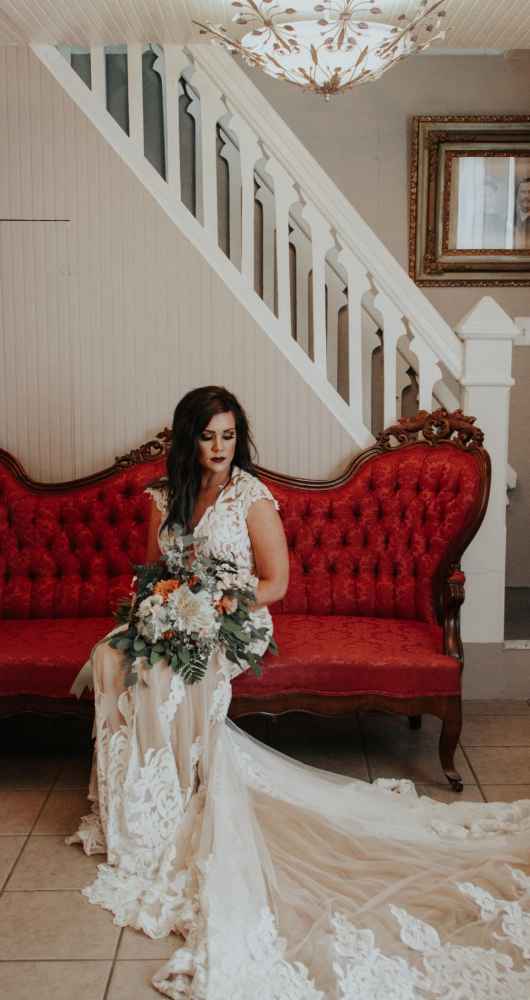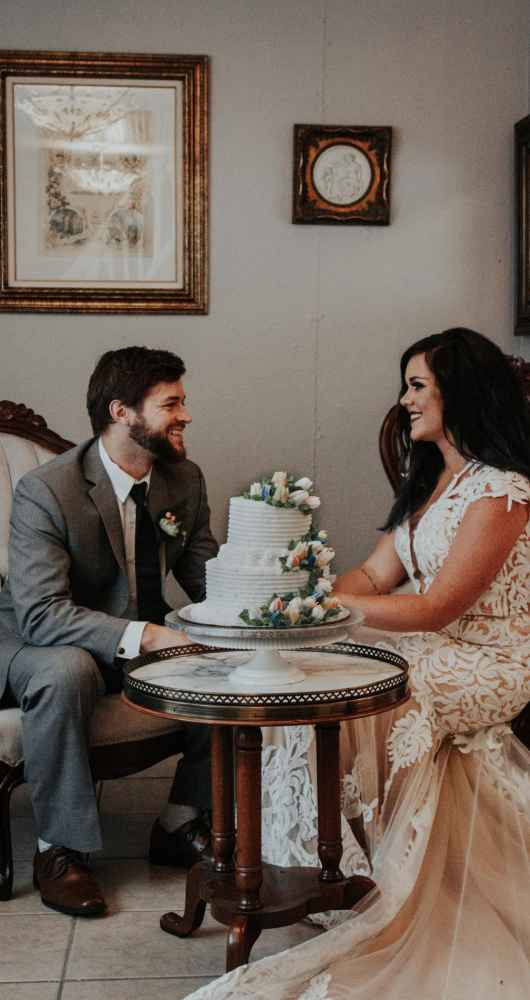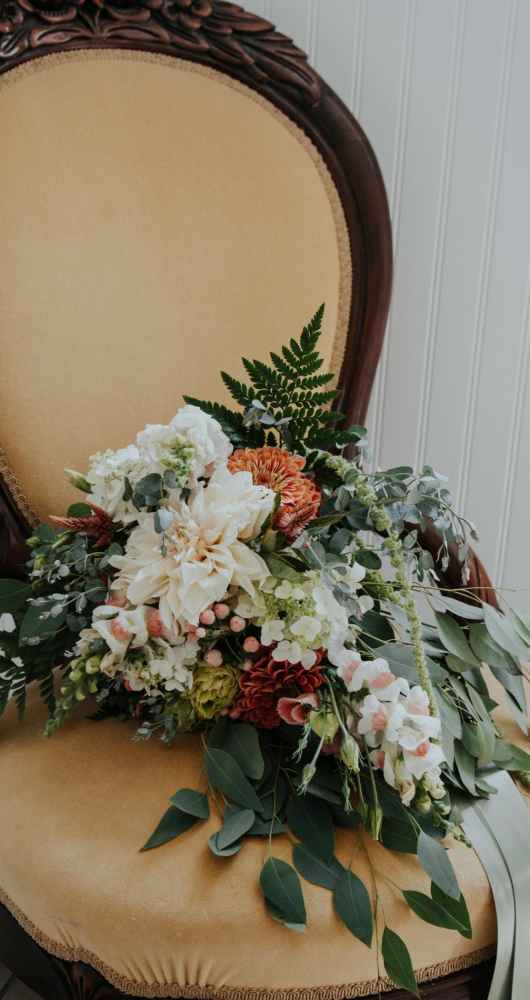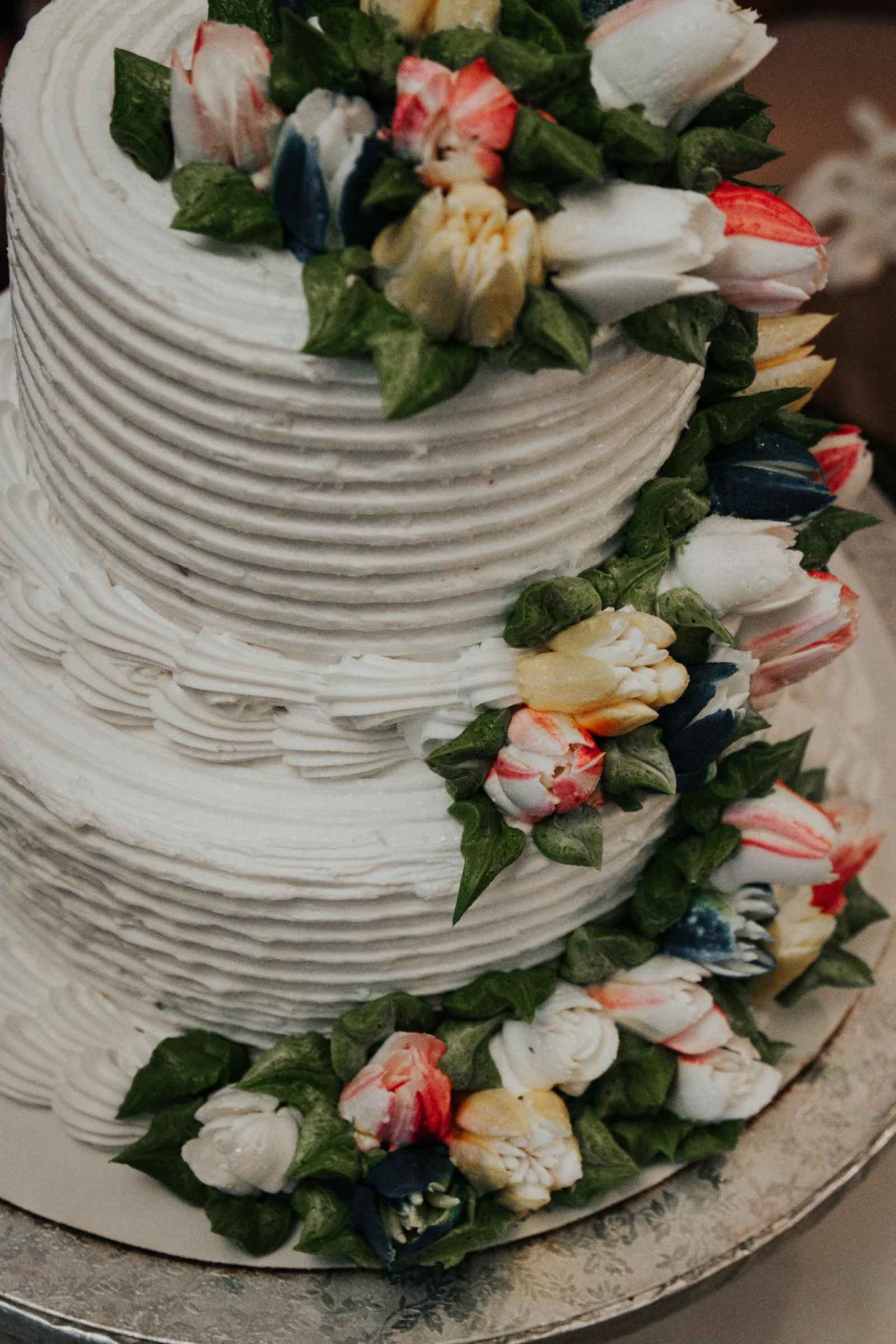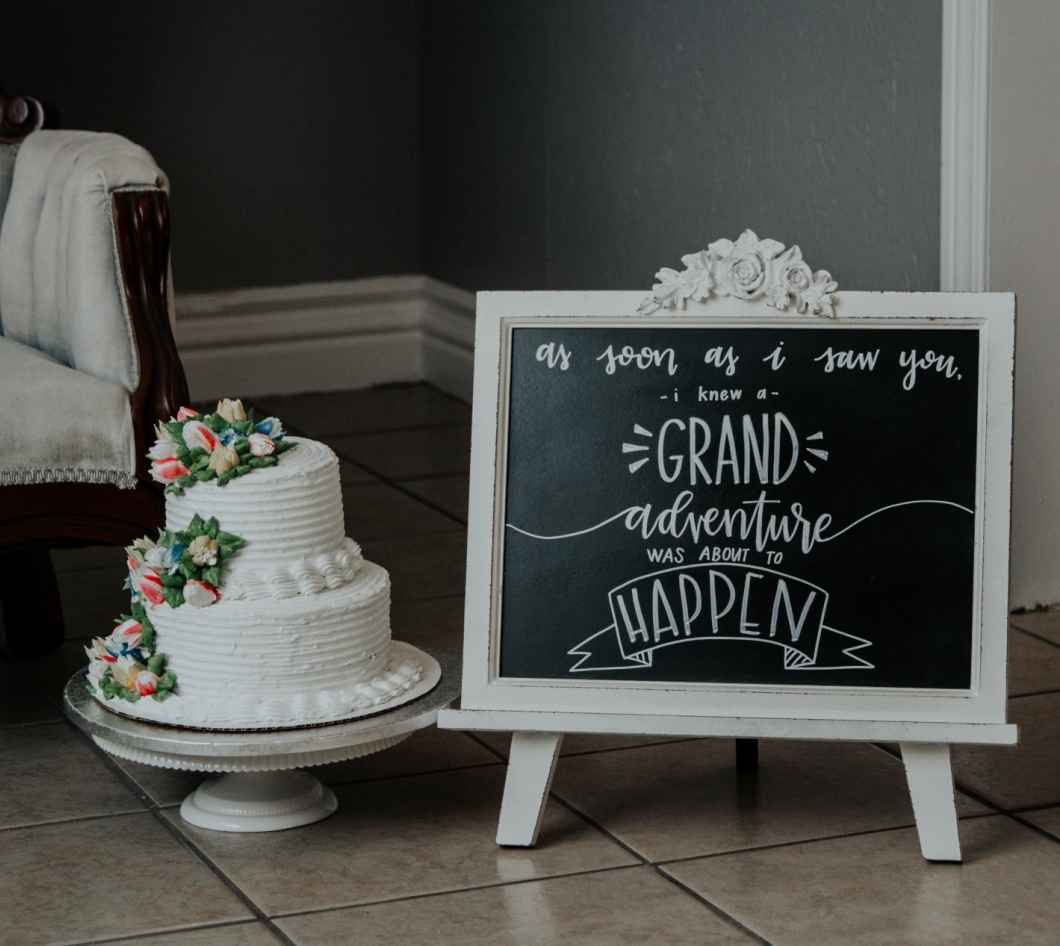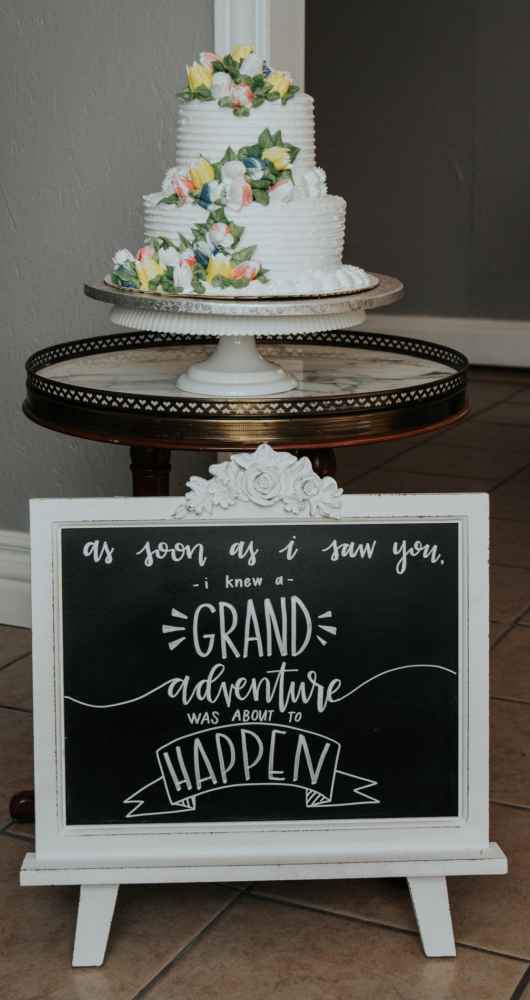 Emmie found herself dreaming of taking photos there and set her sights on making her vision a reality. Although the space was already full of inspiration for Emmie, extra special touches like an ornate couch, old wooden door, rustic mailbox and tables added to the old-fashioned, dramatic vibe. These eclectic rental items also allowed Emmie the freedom she needed to consider various options for the elegant vision of her dreams.
The white cake was as delicious as it was beautiful. The traditional tiered style was delicately draped with softly colored floral motifs made out of frosting.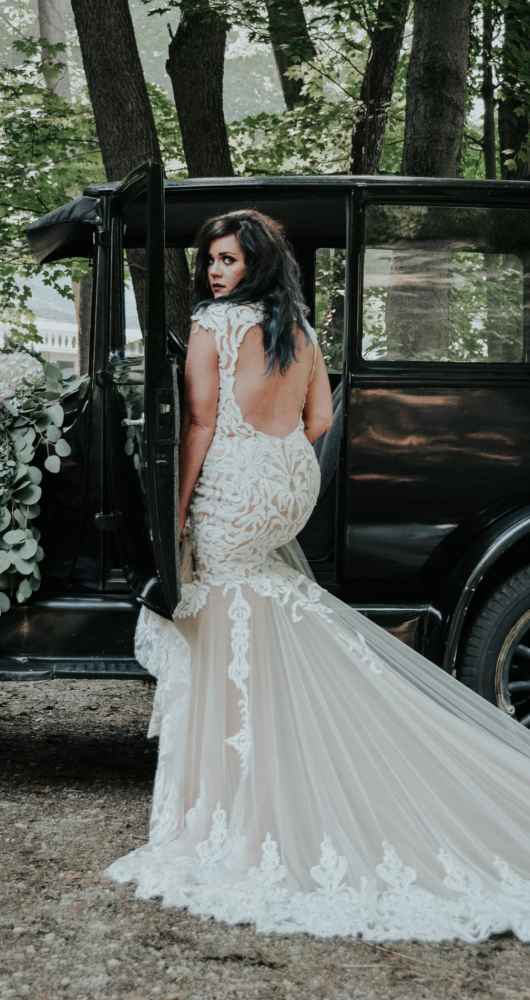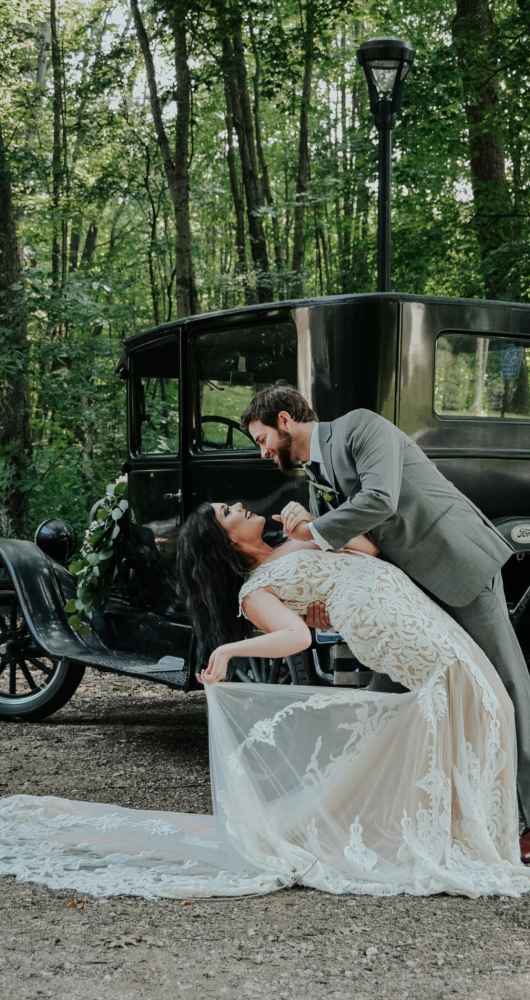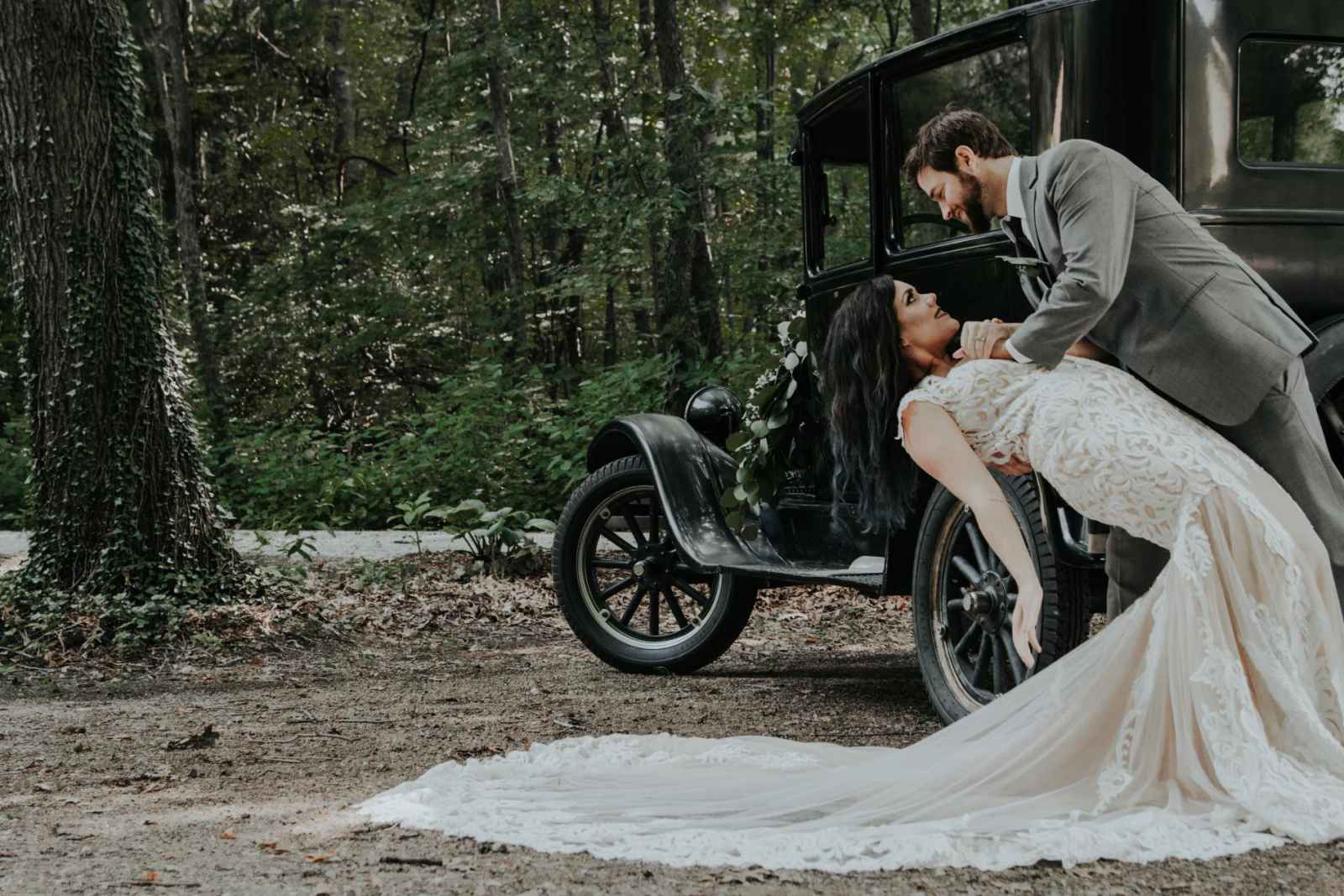 She selected a more buoyant palette in order to add whimsy to the otherwise dramatic ambience she was evoking. Guided only by the colors, the florist did a beautiful job incorporating vibrancy and drama.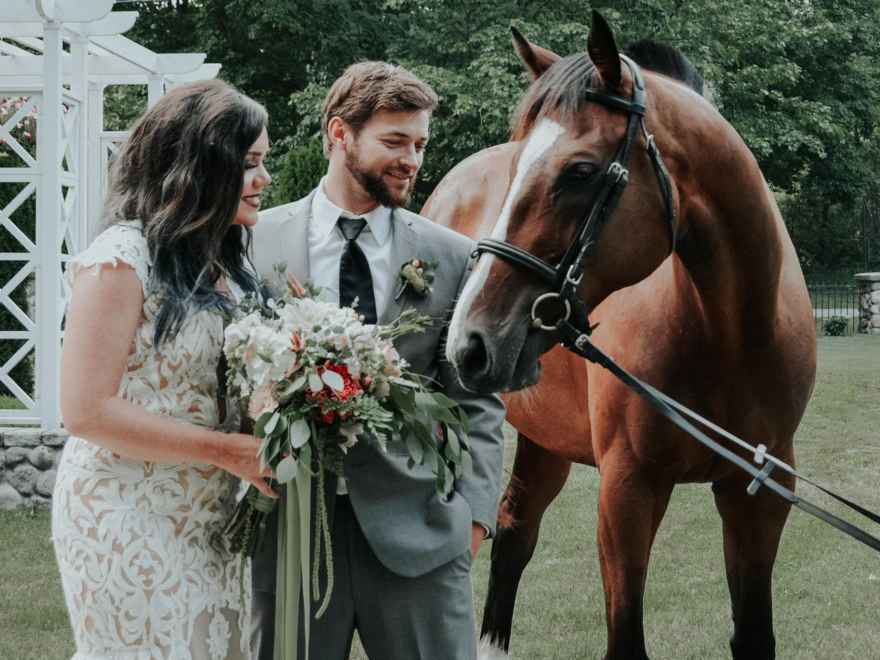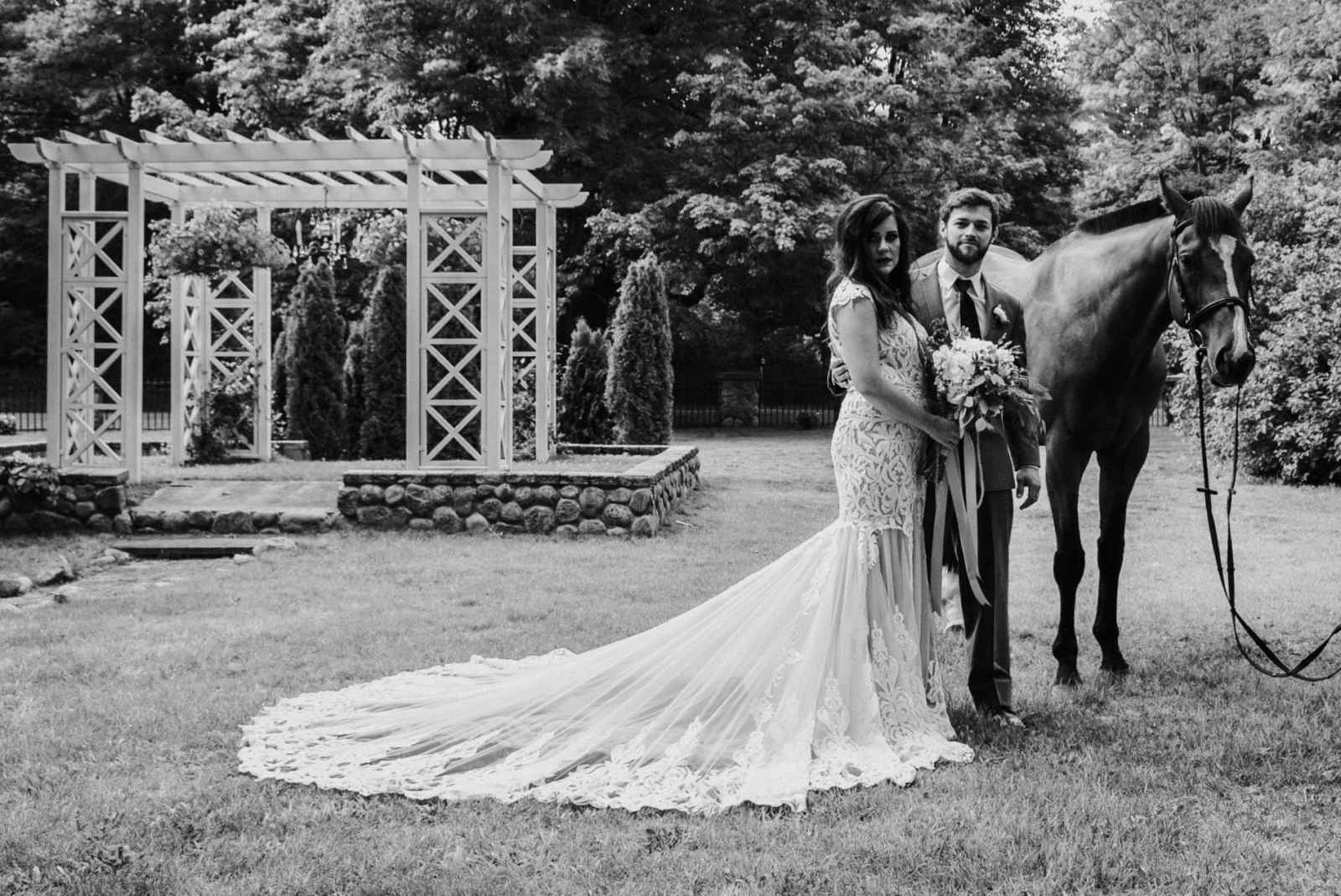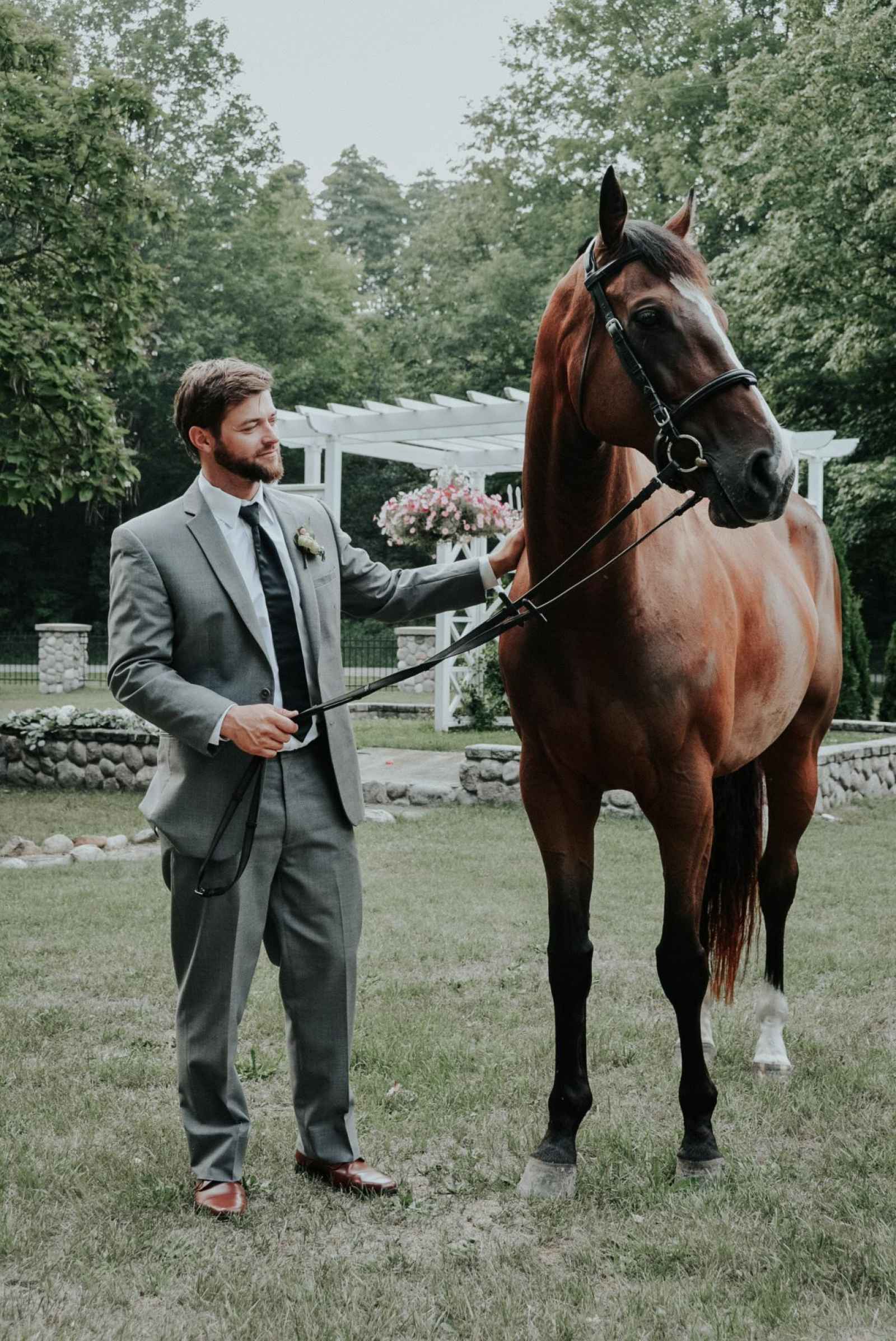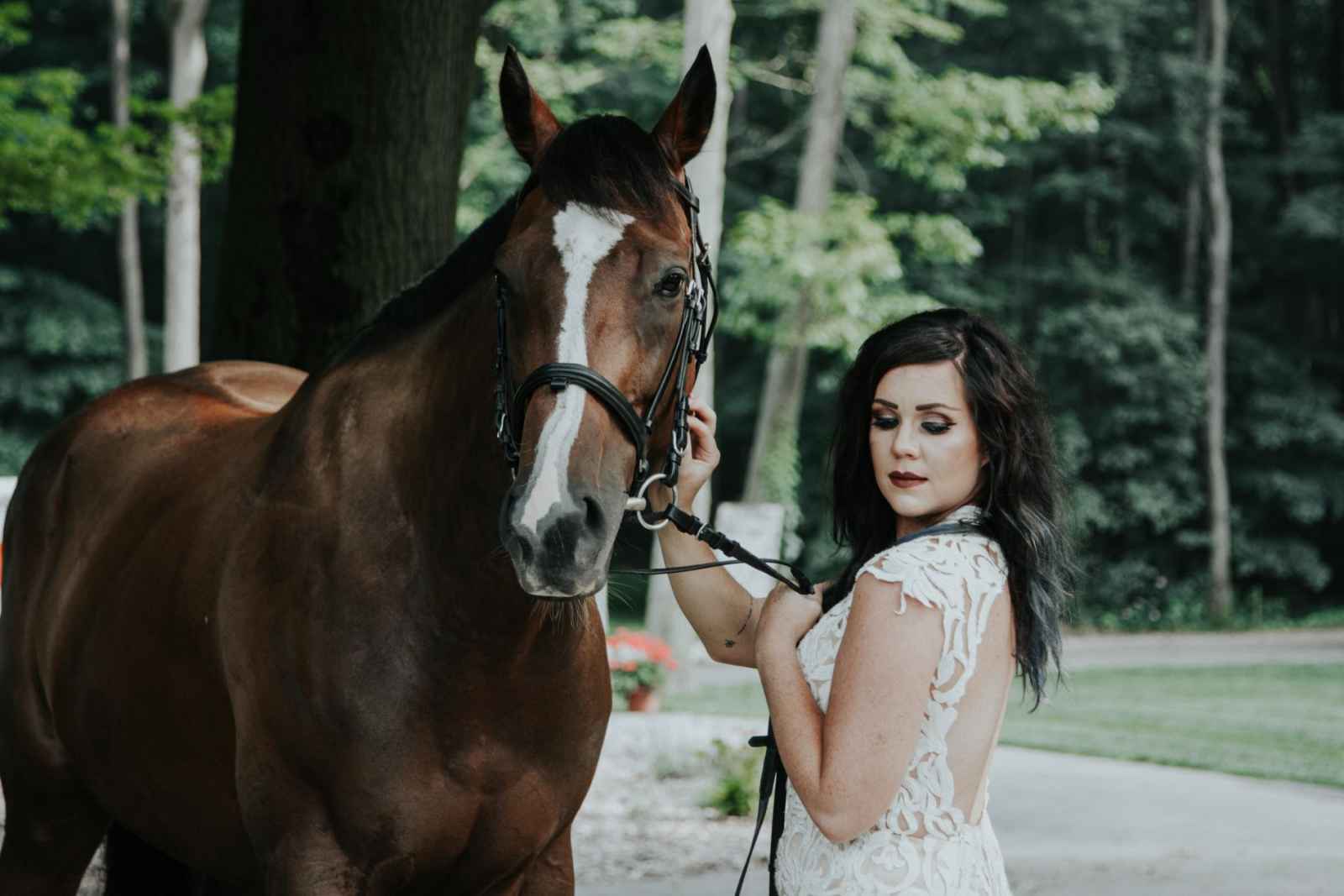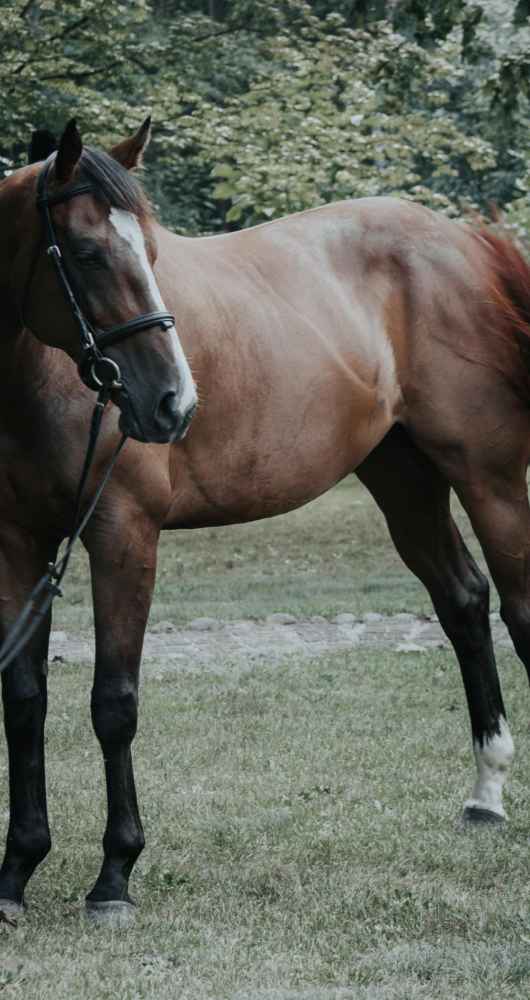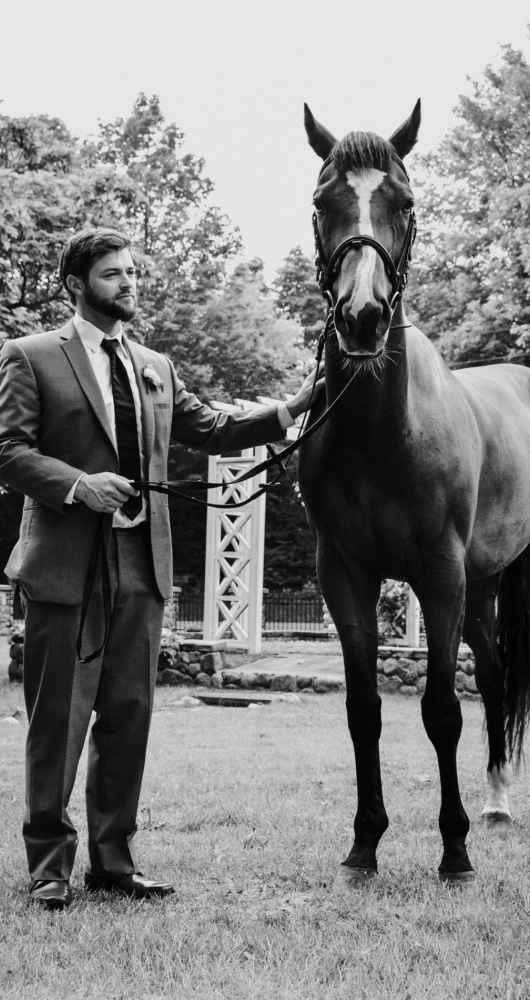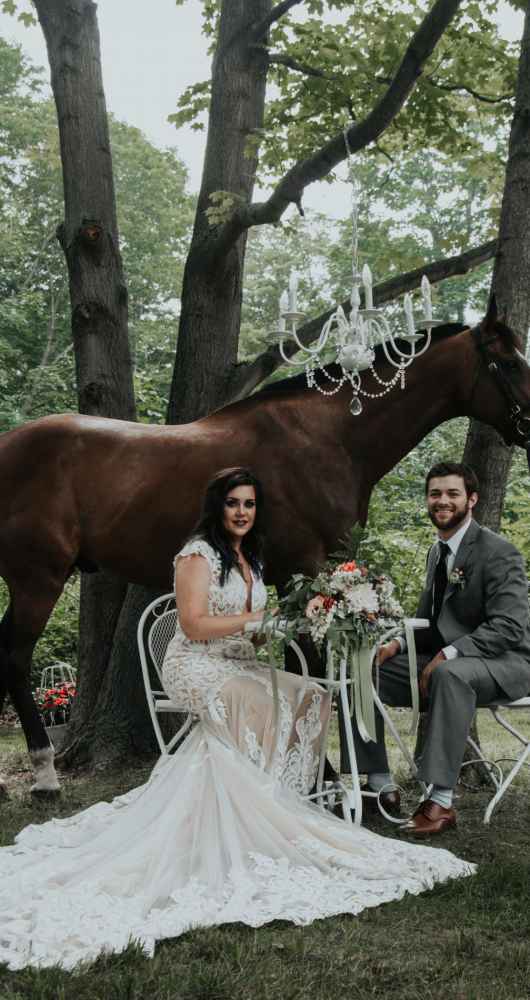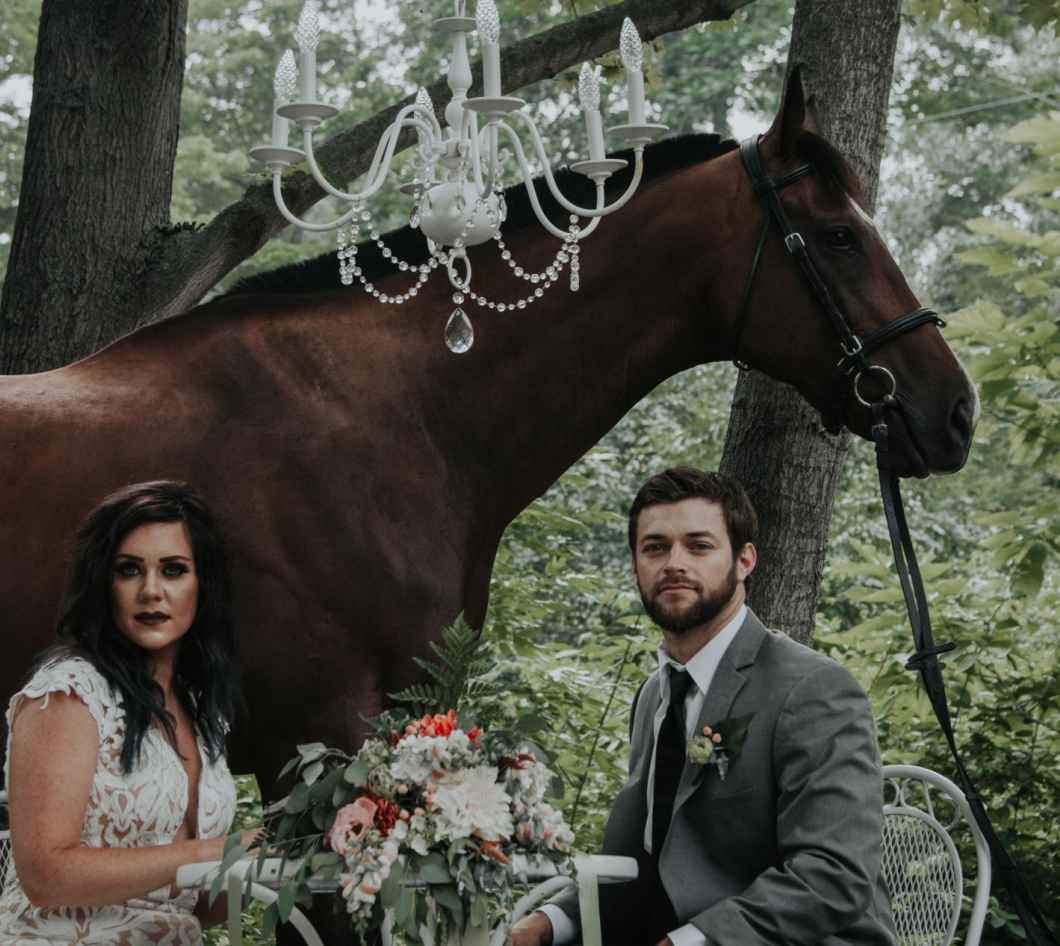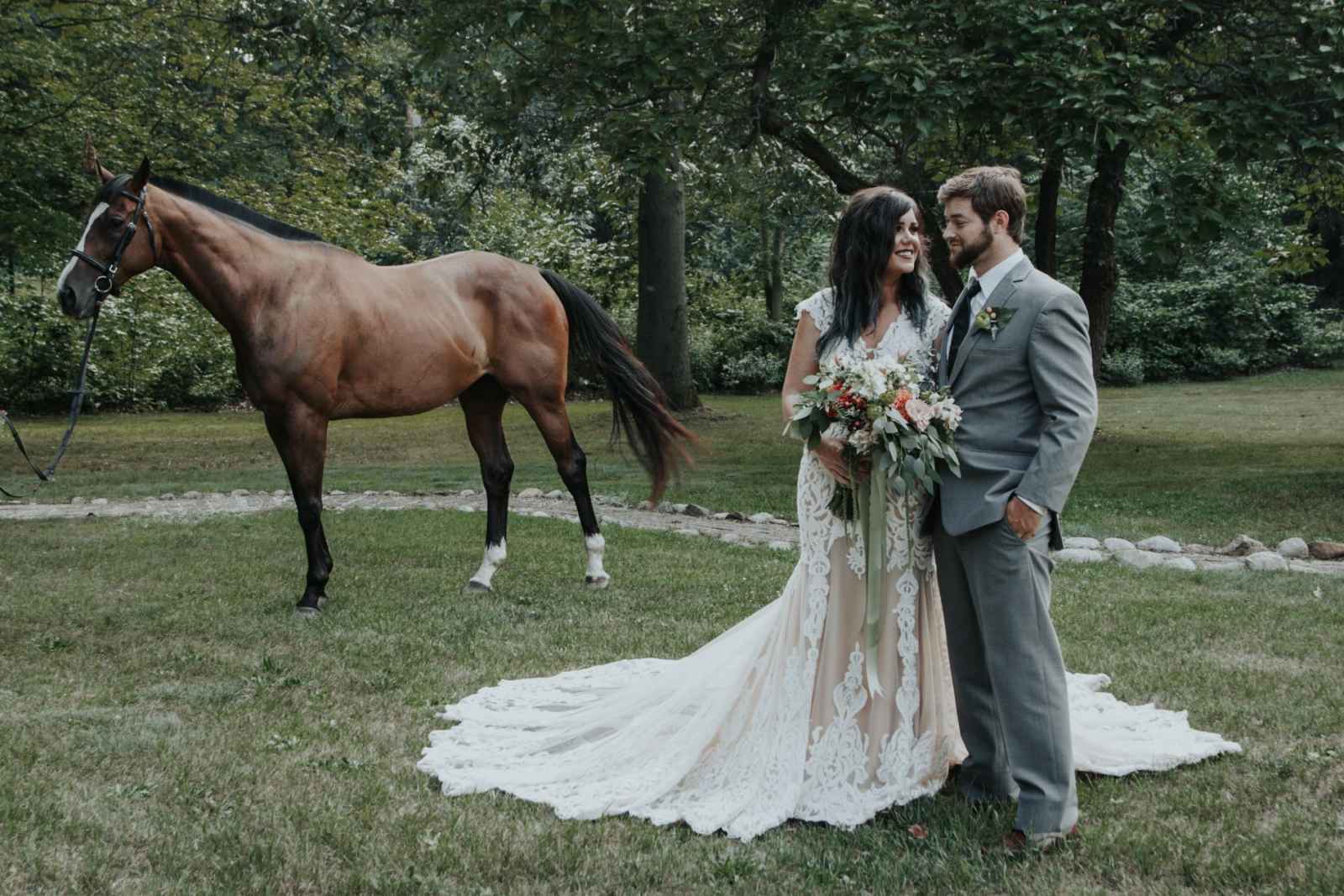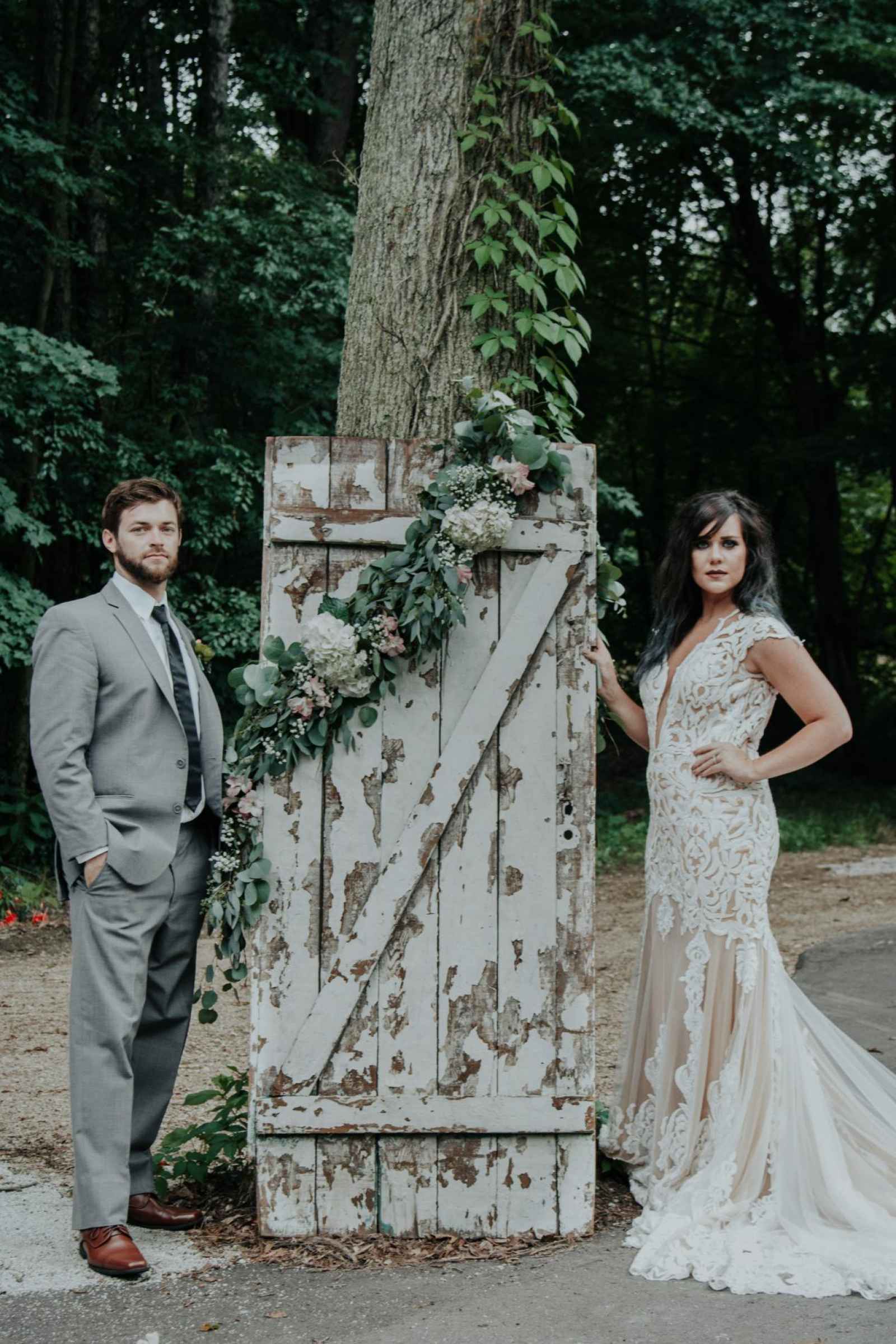 The gorgeous gown is as romantic as it is dramatic. From the perfect flow of the skirt to its regal feel, Emmie was in love. "When I walked into the shop to see this dress, I was immediately smitten, and I think we tried only three dresses before making the decision," she says. As a makeup artist herself, the bride created a romantic and moody look to align with the romance and drama of the shoot.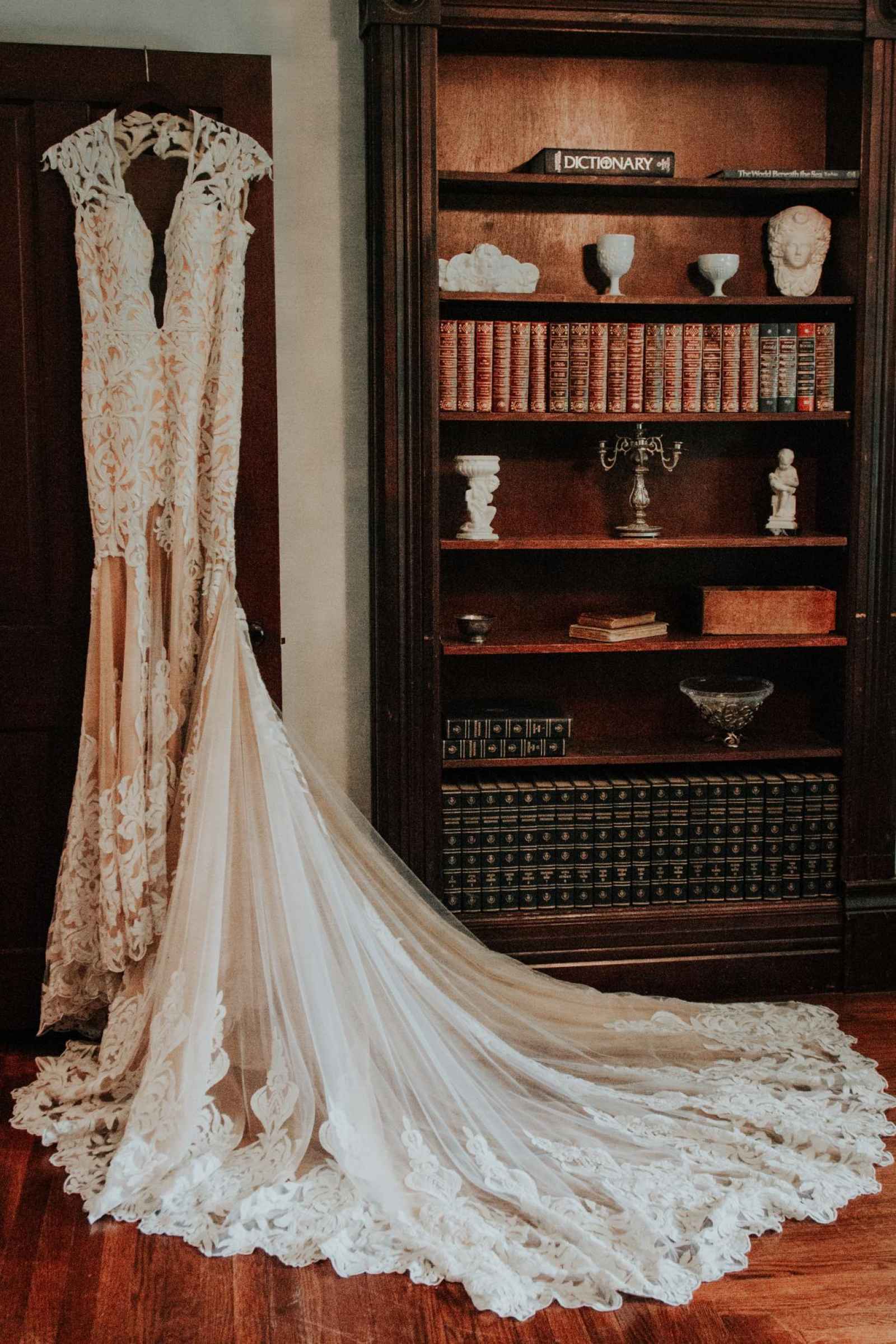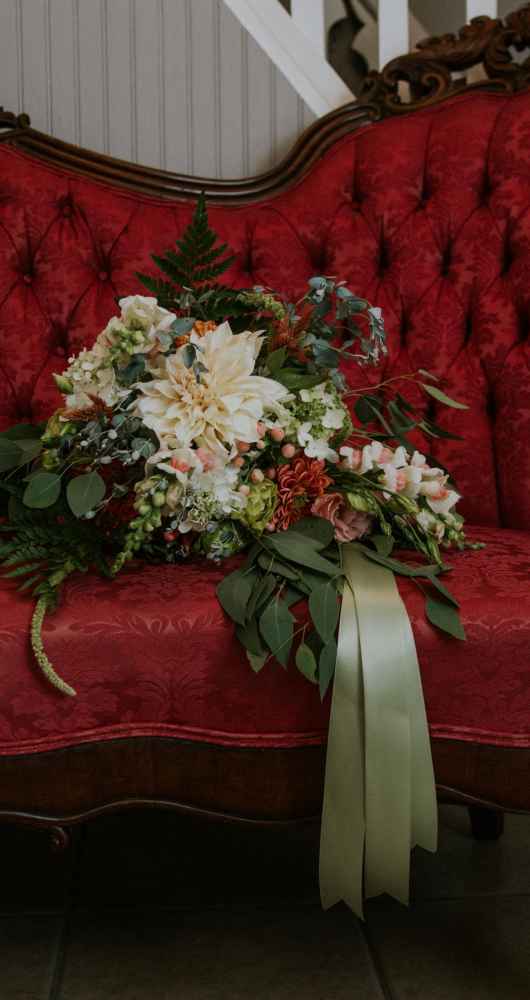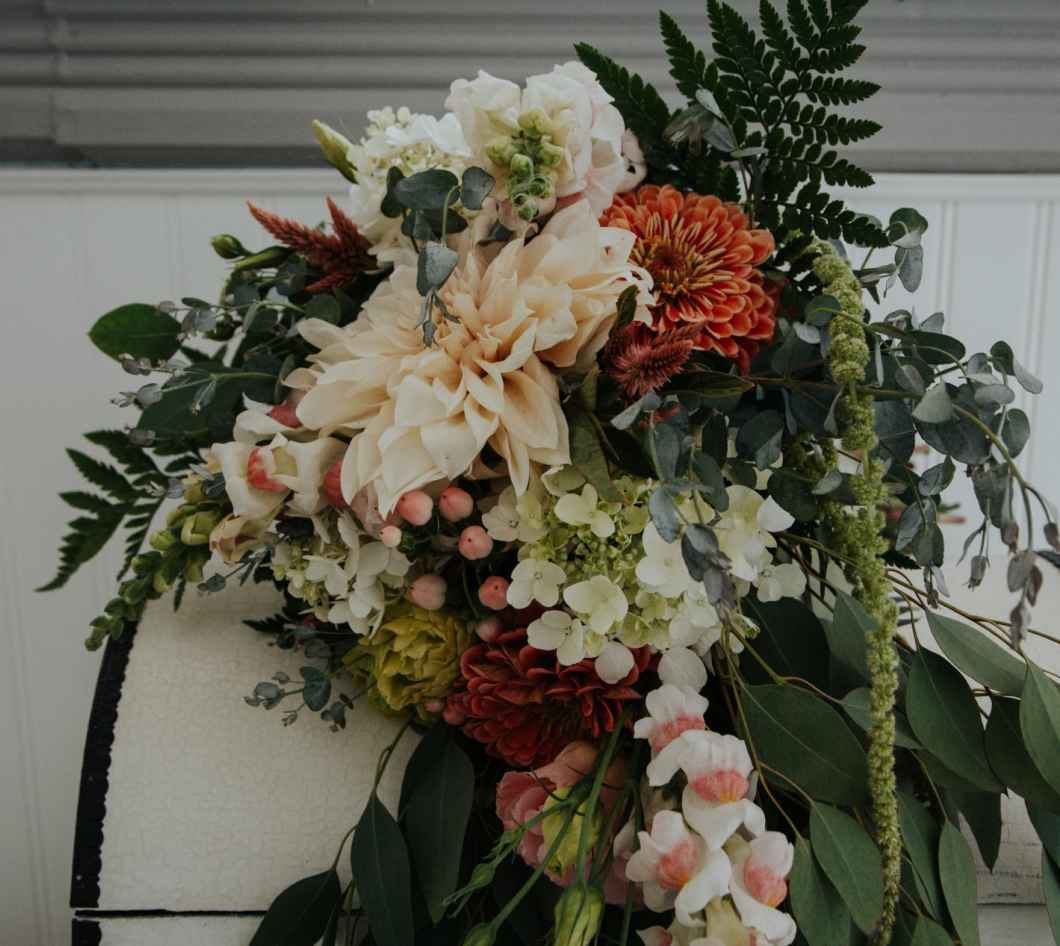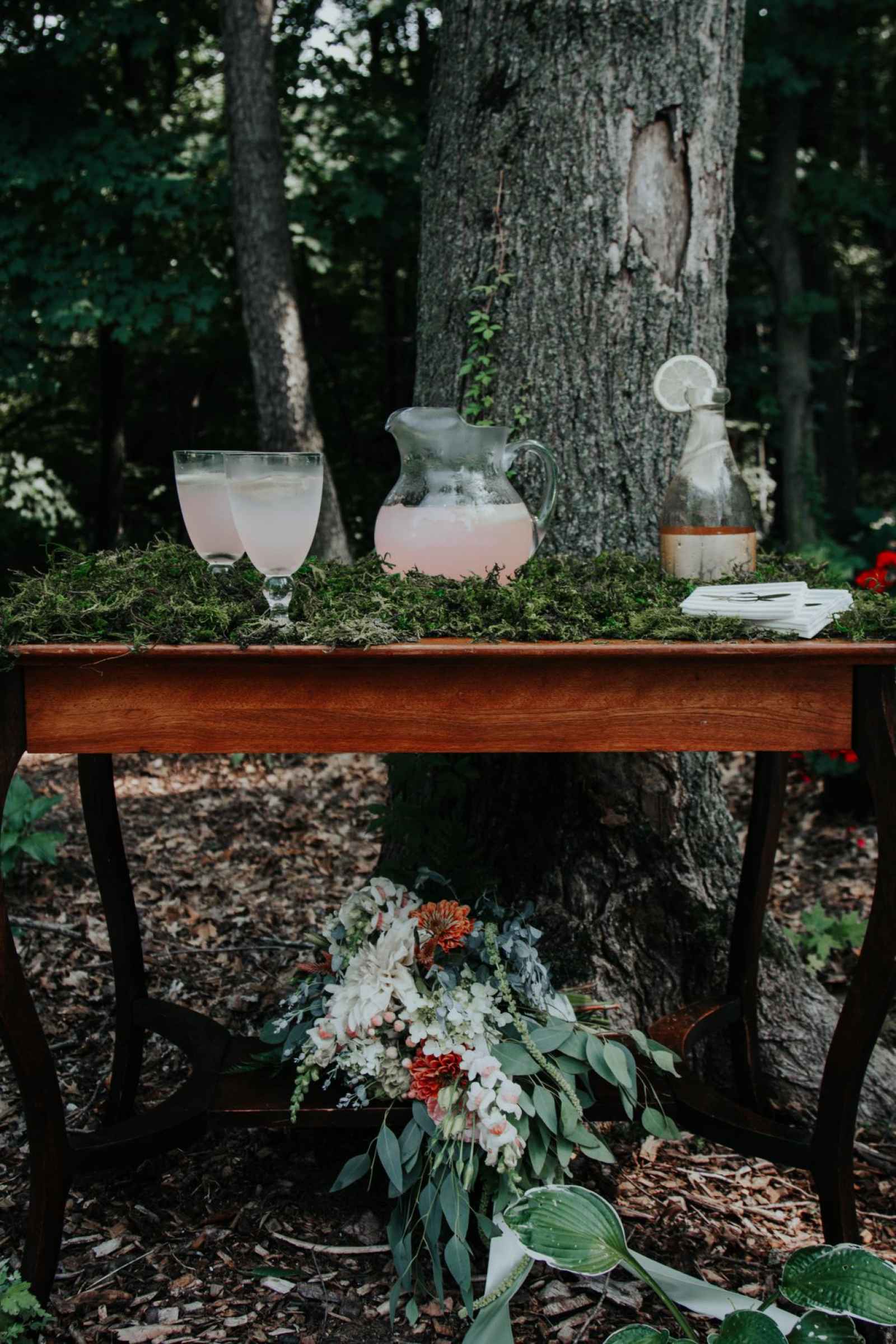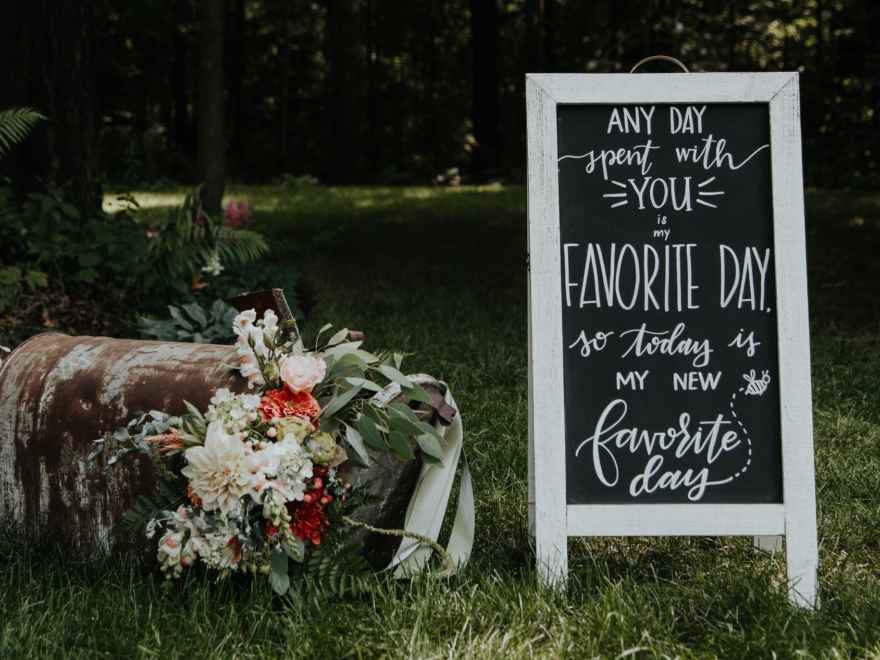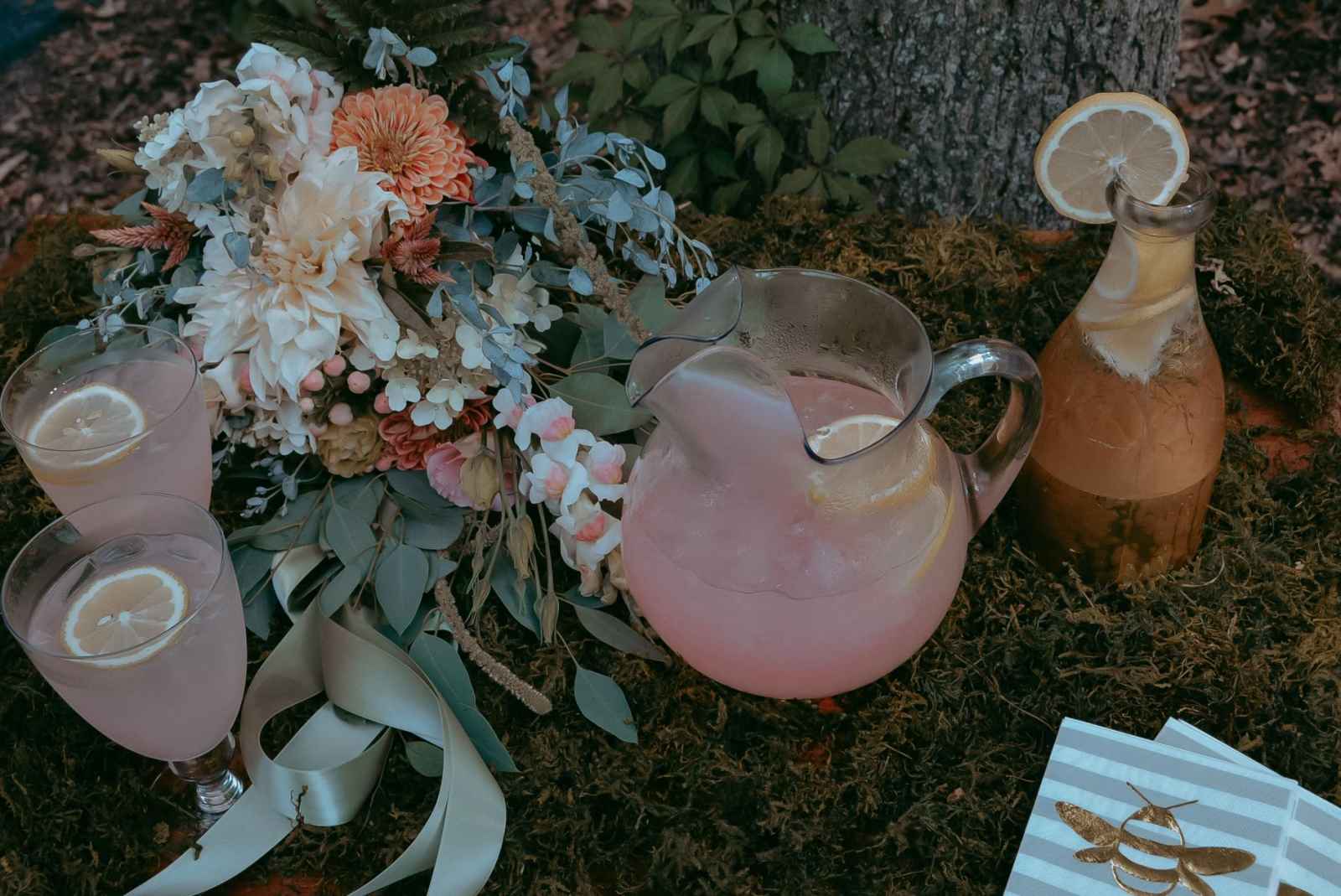 are you a bride-to-be?
We'd love to plan with you on weddingday-online.com. Let's get started!
 
are you a wedding extraordinaire?
Join WeddingDay Magazine in inspiring brides by partnering with us! See how here.