If you've been to a wedding in the last couple of years, you know that the décor can rival a Broadway musical: lighting resembling a winter wonderland or a reception that revolves around a turn-of-the-century carousel. 
But there are plenty of brides more comfortable in a barn wearing cowboy boots and sitting on vintage chairs.
Today, about anything is possible, so the entire process can be a little overwhelming. We talked with some of our expert vendors to look at the latest in décor trends so you can plan a wedding that reflects your personality and stays within the budget.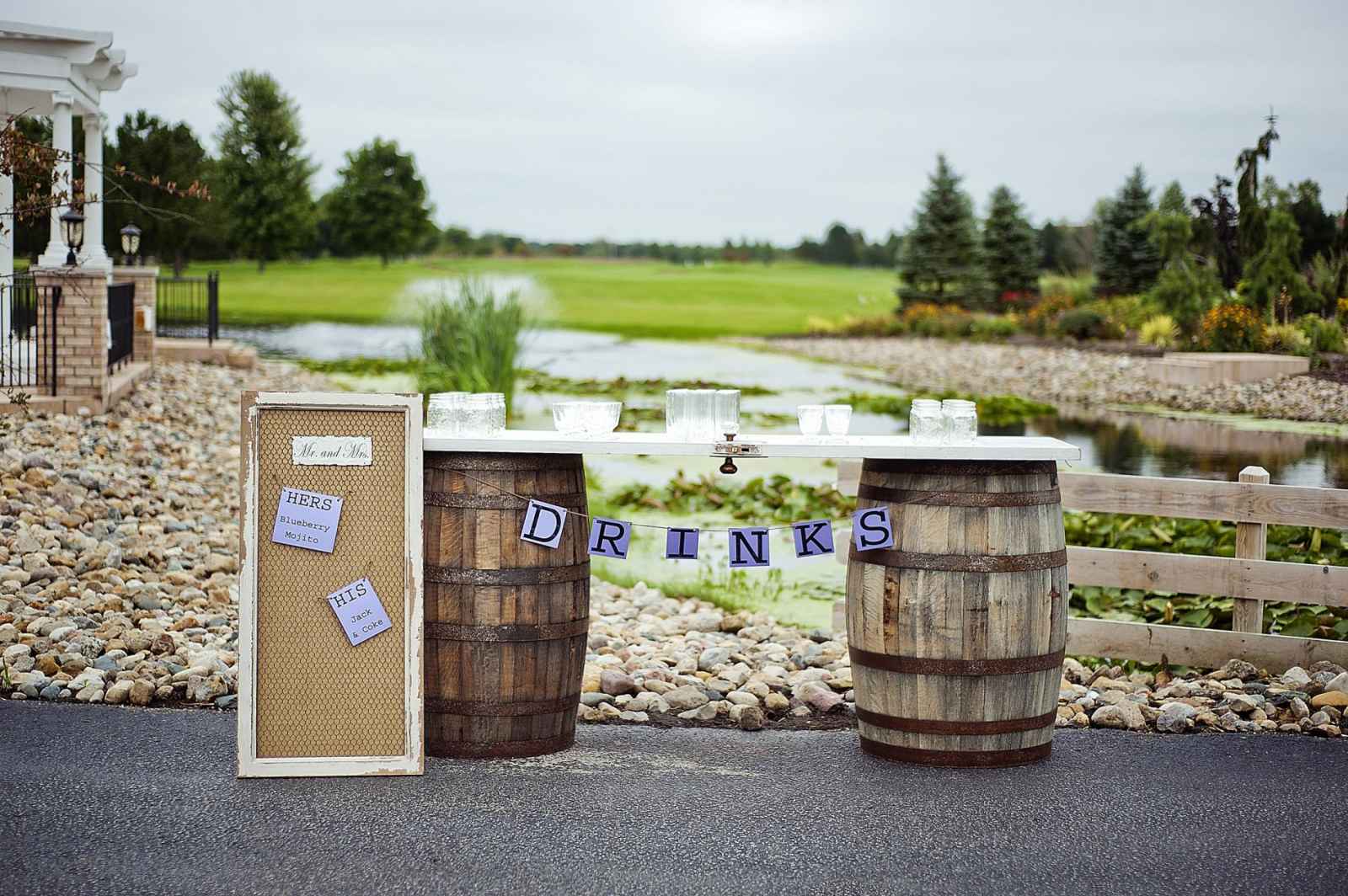 Farm to Table
The rustic barn wedding that has been so popular the past several years is not going away, despite predictions that it would run its course. Mason jars and burlap might be waning, but the trend itself is more popular than ever. In 2015, it is morphing into the "farm-to-table" movement, emphasizing locally sourced food and a more comfy, relaxed atmosphere. 
The farm-to-table movement is the hottest trend going in restaurants so it only makes sense that it has permeated the wedding industry. 
"The trend is not dying down," according to Molly Davidson, special events specialist at Burns Rent-Alls of Mishawaka. "The brides want a more casual feel. They want a party rather than an extravaganza."
The green movement is going gangbusters, too, and Davidson said that renting décor items is actually a way of honoring the environment. "Why buy 20 centerpieces and then never use them again? It doesn't make sense." Repurposed whiskey barrels are being used as tables and bars. 
Farm tables have become chic, whether they are used for
reception tables, the dessert table, or for the actual bar. Davidson said their versatility is appealing because they can be used in more formal settings, such as a country club, or the laid back appeal of the backyard. 
Mike Wiggins, from A Classic Party Rental in Indianapolis, said the farm-to-table movement is manifesting itself in varnished wood chairs, mahogany Chiavari chairs and farm tables. He said the four by eight-foot tables are being mixed with round tables to add some contrast in terms of centerpieces.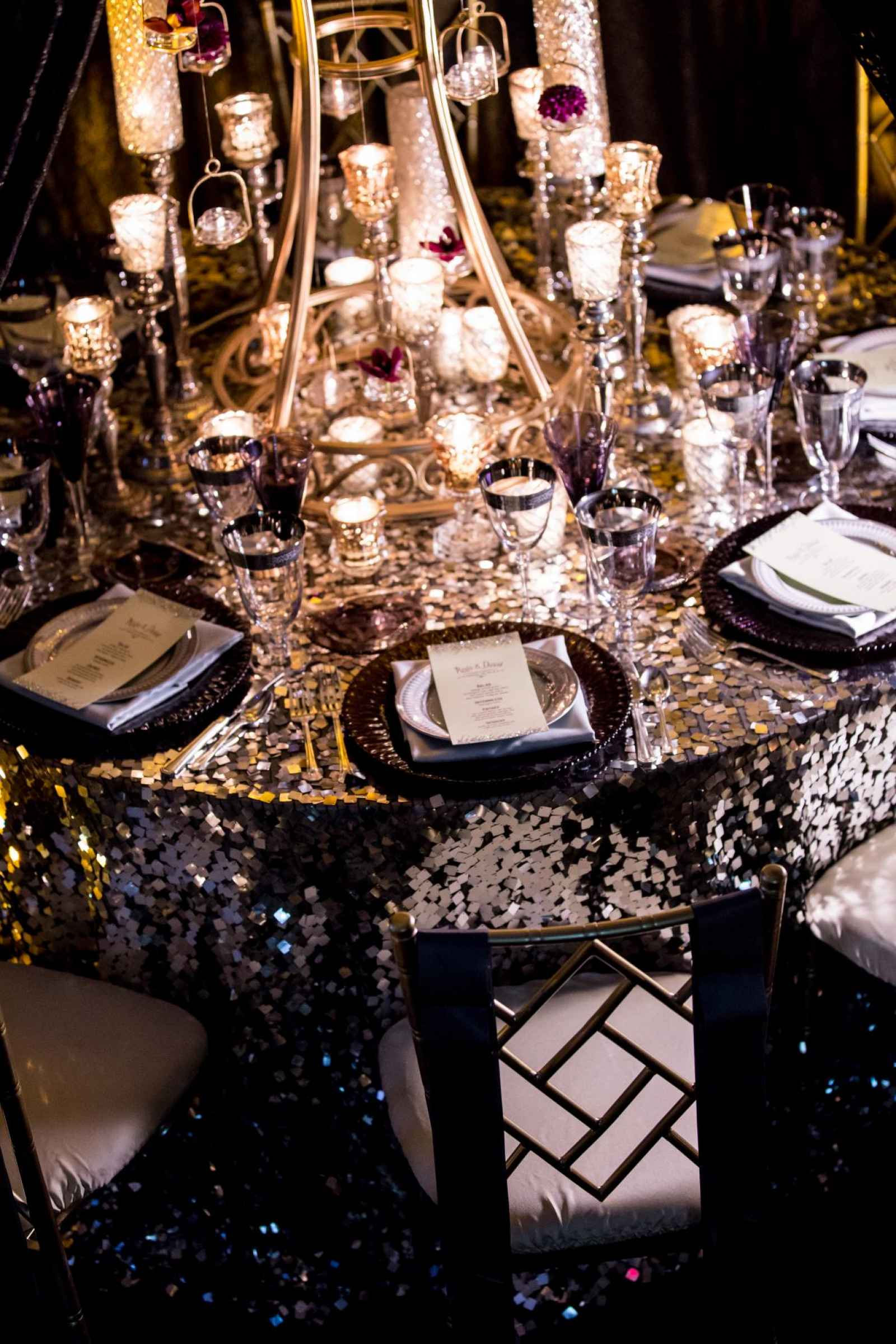 All That Glitters
Mirrors, mirrors everywhere is a trend that wedding expert Colin Cowie has called hot this year. Lucite is also a material that adds shine and sophistication.
"The use of reflective surfaces has not hit our area too much," Wiggins said. "But we have done weddings with mirrors over the tops of the tables that broadcast the light throughout the space with the use of candles and specialty lighting."
Cheryl Brockman of A Party Apart in Fort Wayne said they have done several weddings using silver and gold mercury glass. Using a mixture of various elements and other types of glass is also popular. While some brides have ended up with hanging mirror curtains (replacing the former sparkle of mirror balls), she said brides didn't come in looking for a "reflective look."
Move to the Head of the Table
Laura Magliozzi of MichaelAngelos The Event Company, South Bend, said the head table is getting an overhaul from a multitude of different setups and arrangements to the floral details. She said more floral and lighting is finding its way to the all-important head table along with specialty linens and upgraded seating arrangements. 
Nate Hochstetler, owner of Grand Rental Station in Middlebury, said LED lighting combined with different linen colors and textures adds a completely customized experience that wasn't available just a few years ago. In fact, sites like Pinterest help them understand the bride's vision. But, he said, scale needs to be considered. Ideas conveyed on Pinterest may look great and are easy to recreate for a party of 50 guests. That same look "is quite often more challenging for a wedding with 350 guests."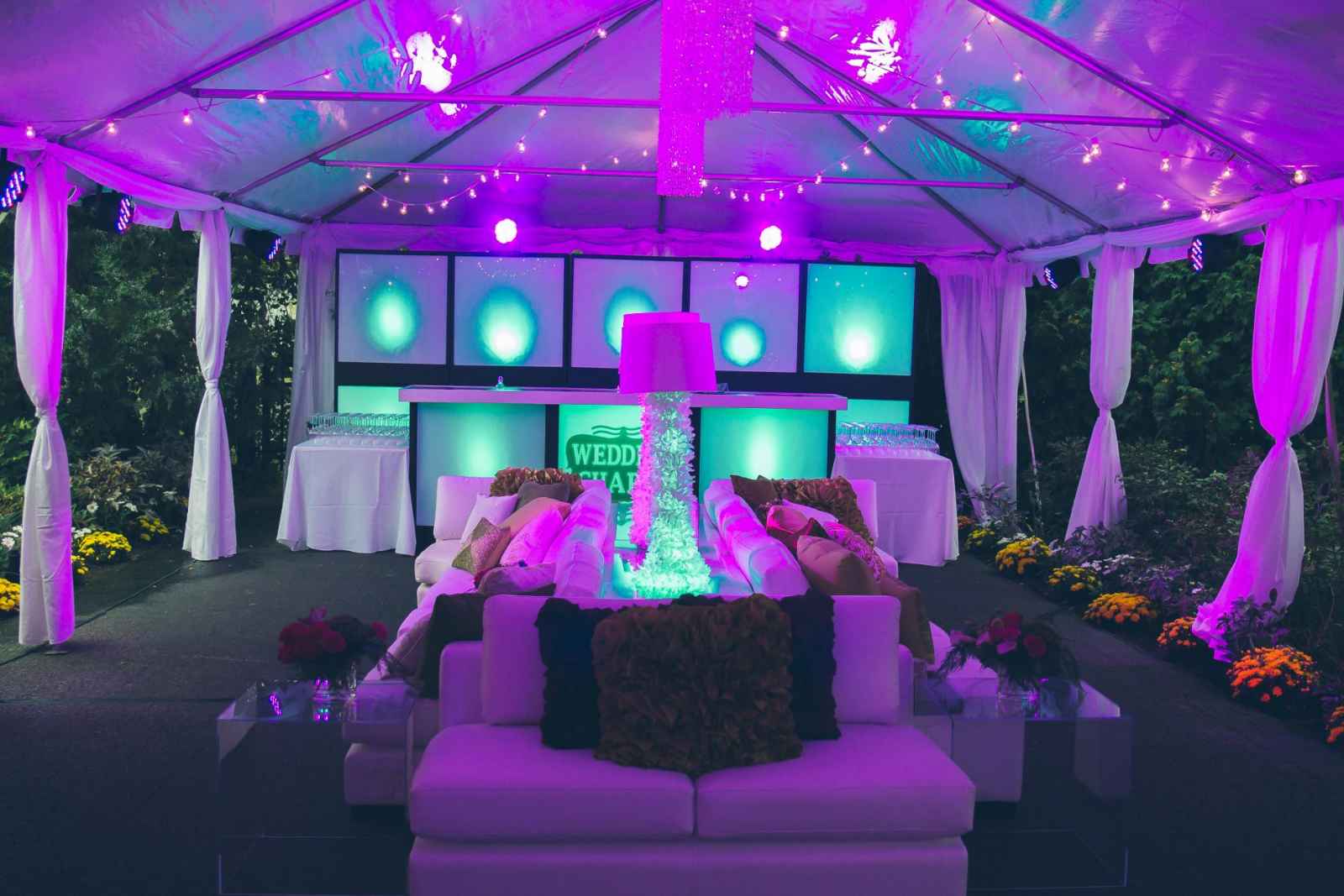 Lounge Lizards and Photo Booths
Magliozzi said that lounge furniture is being moved from the perimeter of the event into the very epicenter of the party, making it possible for more mingling among guests. 
Photo booths are changing too. Not only has the technology improved, but new backdrop designs allow the guests to remember the look and feel of the day, Magliozzi added. 

Linen Lux
If you've ever experimented with a tablecloth prior to a party, you understand how difficult it is to have it look just right. Linens are an underrated art form best handled by professionals. And, the look of linens changes and improves all the time. 
Wiggins said linens are always evolving at A Classic Party Rental. "We research the colors that are hot for the season and buy in these colors in several textures to give our clients a range of choices." He said brides are not always looking for solid, poly blends but want textures in pintuck, crush or satin to modernize and change up the look of the event.
"Brides need help with linens," said Davidson at Burns. "They're key to the look but most people don't understand the art of layering, using different colors, folding, etc." While most people think of white linens at weddings, she said colors don't cost more and give weddings more of a "pop."
"Napkin folding is an art and takes time and we know how to do it efficiently," Davidson said. "No bride wants to do that on her wedding day."