You've chosen the dress. Your hair is perfectly styled; your makeup is expertly applied and everything is in place. The light is perfect. You and your partner are in the most amazing location. Now you ask your photographer: what should we do?
Posing for pictures is hard. Having a camera in your face following you around for an entire day is awkward and daunting. The days of selfies are upon us and although we probably understand now more than ever how to work our angles, let's refine that even further and talk about how to rock your wedding day portraits.
Formal Portraits: You're never fully dressed without a smile!
Everyone wants to know: how do I stand? What do I do with my arms? Where should I hold my bouquet (belly buttons, ladies)? Every photographer does it different, so there's no one right answer. But here's my suggestions:
Remember how you were scolded to stand up straight? It's because that's how you look best! Confidence is 100% apparent in photos and if you appear uncomfortable or slouched, it translates in the final products. So don't forget to stand up straight, with those shoulders back and your chin up! Flash that amazing smile and show the happiness in your heart.
Fellas, keep your keys and cell phones out of your pant pockets! They show up as weird bulges - in all the wrong places. Confidence is key here again so stand up straight. I know there's this stigma that some men have about smiling – they just don't like to or don't want to – but hear me out: this is your wedding day. You NEED to smile.
Practice makes perfect. Don't hesitate to play around in the mirror and get to know how you feel like you look best. If you have a preferred side; communicate it to your photographer. Play around with angling your body toward the camera verses straight on shots. We want to make sure you absolutely love your photos and if you look at them and just see all your perceived flaws, no matter how perfect the photo is, you and he/she won't be happy.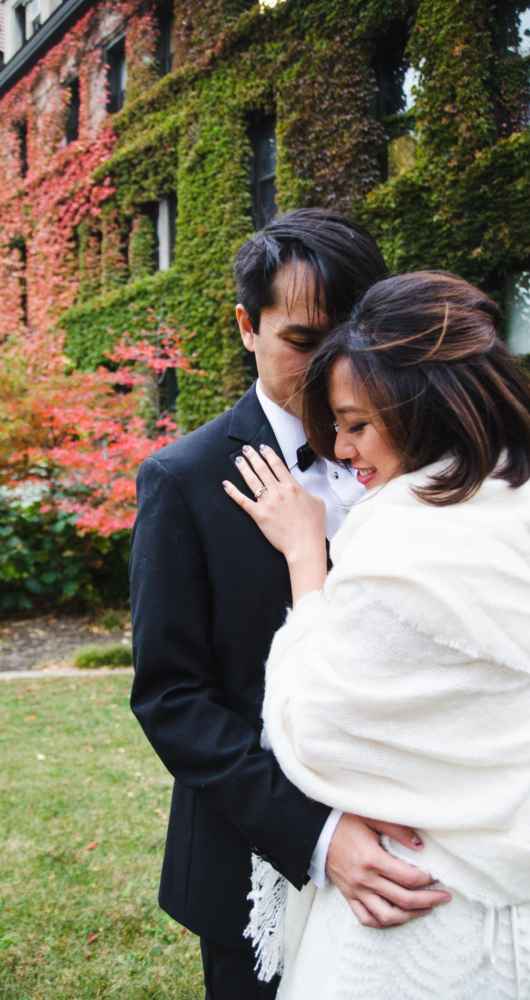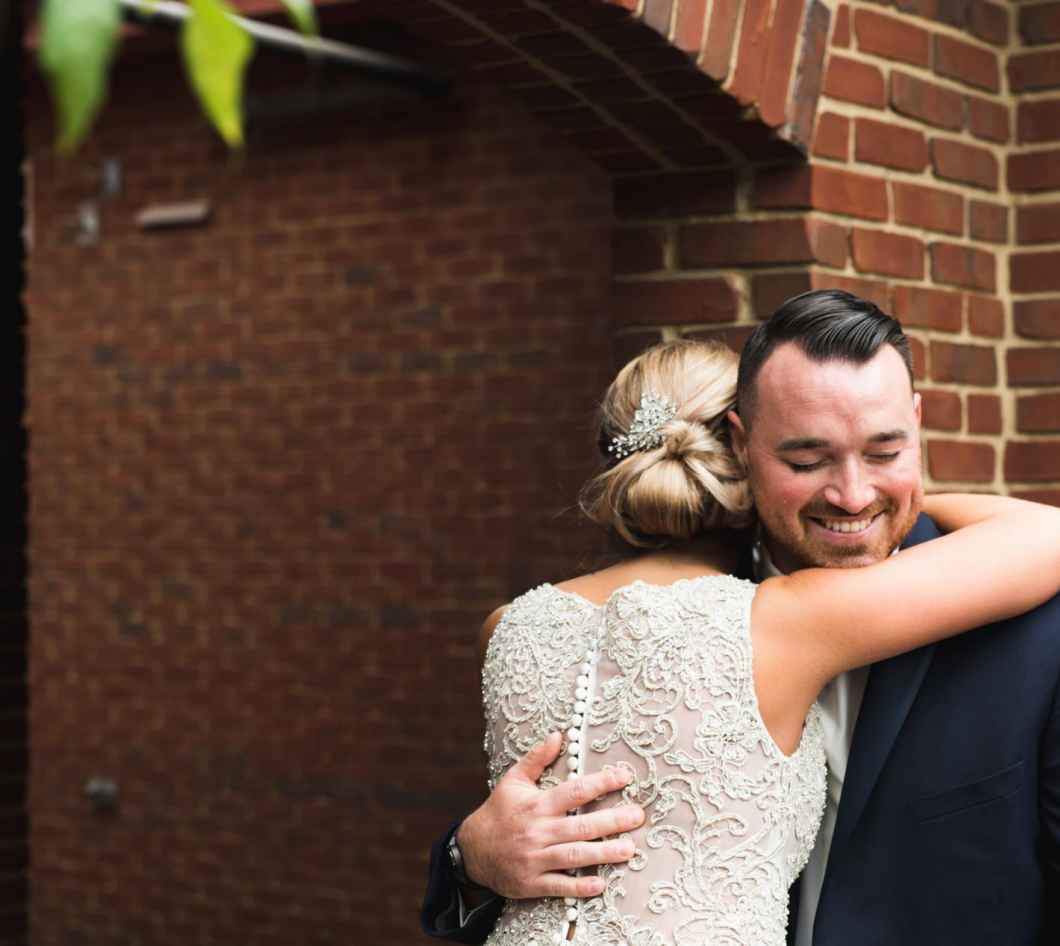 Candids: Those Beautiful, Real Moments
Beyond the traditional, posed, crowd pleasing portraits of you two smiling looking at the camera is the trend of real, candid interaction between the two of you. I could not be more excited about this but understand: intimate, beautiful photos require a level of genuine vulnerability. I know that's easier said than done.
To help keep things from feeling super uncomfortable, find a place to be alone (with your photographer, of course!). Leave the audience and take a few moments for just the two of you. Having a bridal party or family staring from afar, ooh-ing and ahh-ing and cracking jokes can make it difficult for you two to focus just each other. By removing the distraction, you can take a moment to reflect on the amazing journey the two of you are just starting.
I recently shot a wedding where the bride and groom chose to share their personal vows privately, at their first look, and then did the traditional vows during the ceremony. I was thrown at first, never seeing this before but I absolutely loved it – they were able to share this incredible, heartfelt exchange privately. There was so much emotion and tears of joy and they were able to embrace and kiss and share in the joy of that moment in each other's arms. During the ceremony, things can feel a little stuffy as you move through the traditional rigamarole – but this, this was completely from the heart.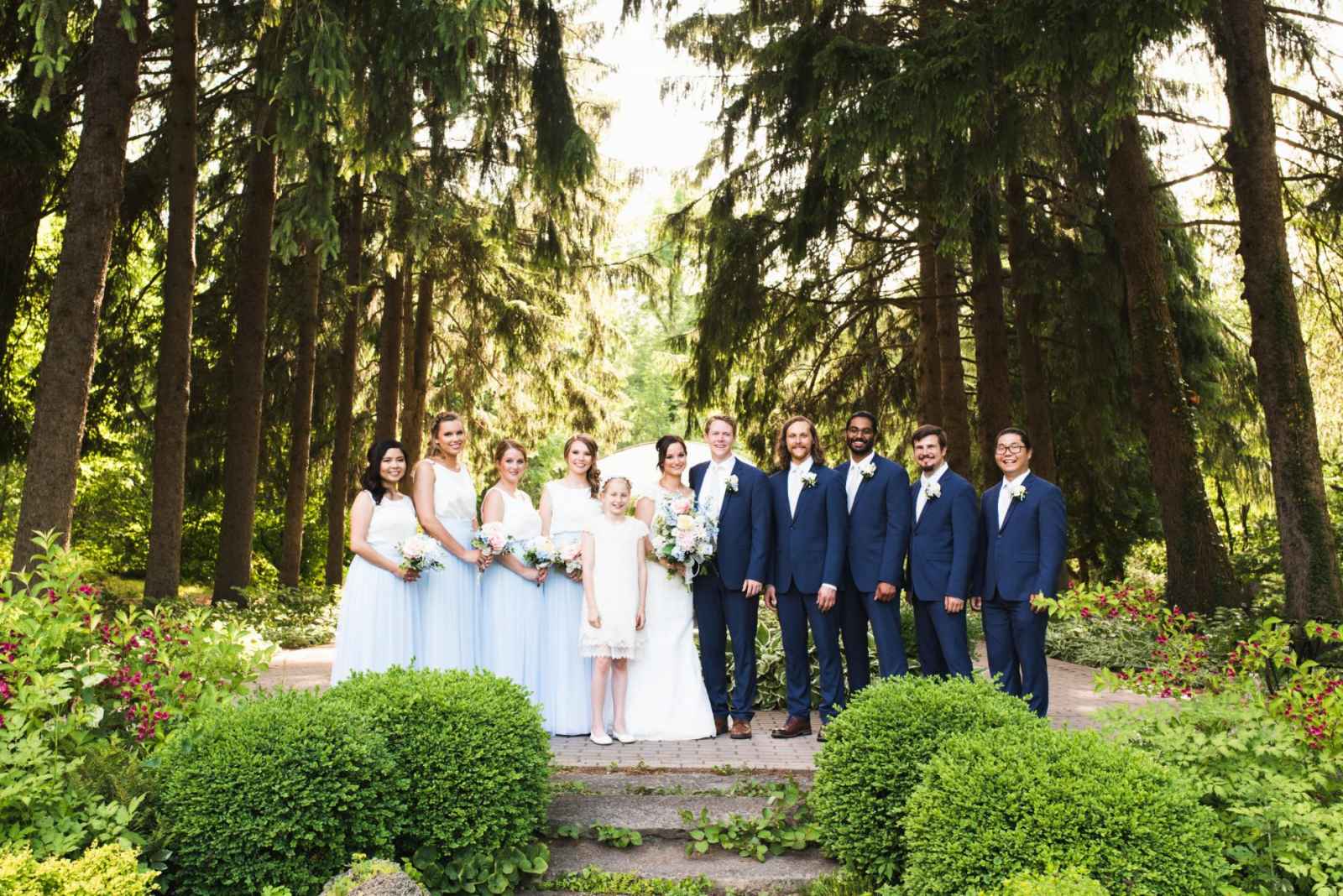 Family and large group photos: Can someone please find Uncle Billy?
Wrangling family for all the family portraits is hard and fairly impossible for the photographer to do (since they don't know your family). It's also incredibly difficult for the bride or groom to do since every time you stop someone all they want to do in congratulate you and converse about the day, your appearance, their recent medical ailments…you get where I'm going now, I'm sure.
The best way to work around this is to create a list of family formal portraits that you want and then appoint a member from each side to gather the appropriate family members for each requested photo. If you try to go and do this yourself, you'll likely end up distracted and pulled in a thousand different directions. Sending your sister/brother/cousin to get everyone is a much more efficient way to do it!
Final Thoughts
If you feel very concerned about how to pose in pictures, be sure to express them to your photographer prior to your wedding day so you can have a candid discussion. If you have a side you prefer, tell them! If you have a feature you hate, tell them! True professionals can work with reasonable requests most of the time.
Once you've chosen a professional photographer whose work you truly love and you've gone over all the questions/concerns, sit back and leave the rest up to them! Because the true joy, love and emotion that come with this one special day have a way of creating the most amazing photos.
Want to learn how lighting affects your photos? Read part one of this three part series here.
***
Nicole (Beezhold) Ford is a Chicago native and part owner of Tulip + Rose Photography. Married 12 years and with a 11 year old daughter and 5 year old son, she has mastered video games, boy-band lyrics and Nerf gun wars. She is a lover of fine art, travel, bacon, laughter, thunderstorms and photographing the true emotion and love of wedding days.