When Abigail "accidentally" met Damon, she had no idea he would be her future husband. A mother of her high school friend, in fact, was hosting Damon after he had completed mission work abroad and was the mastermind behind the meeting. Thinking the two should meet, she set up a photo shoot for her grandson and had Abigail, a photographer, "show up."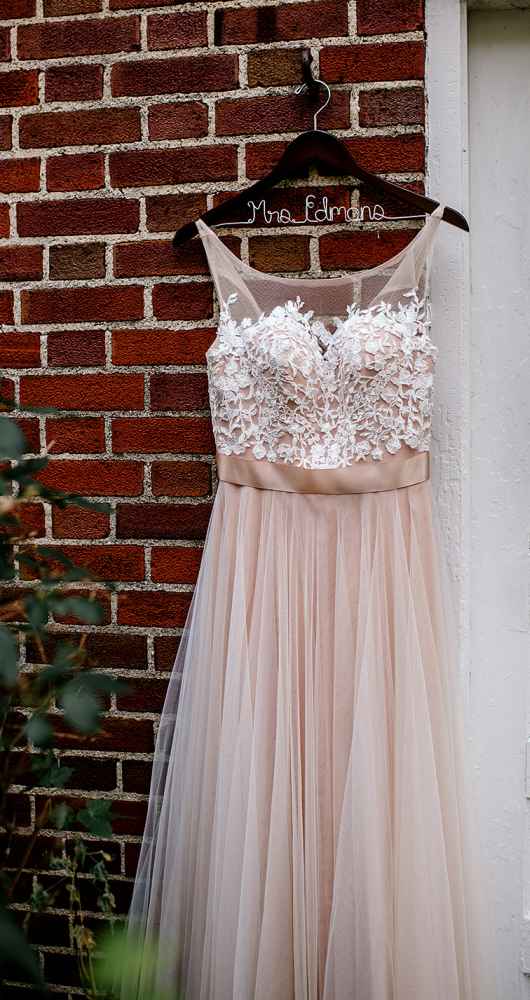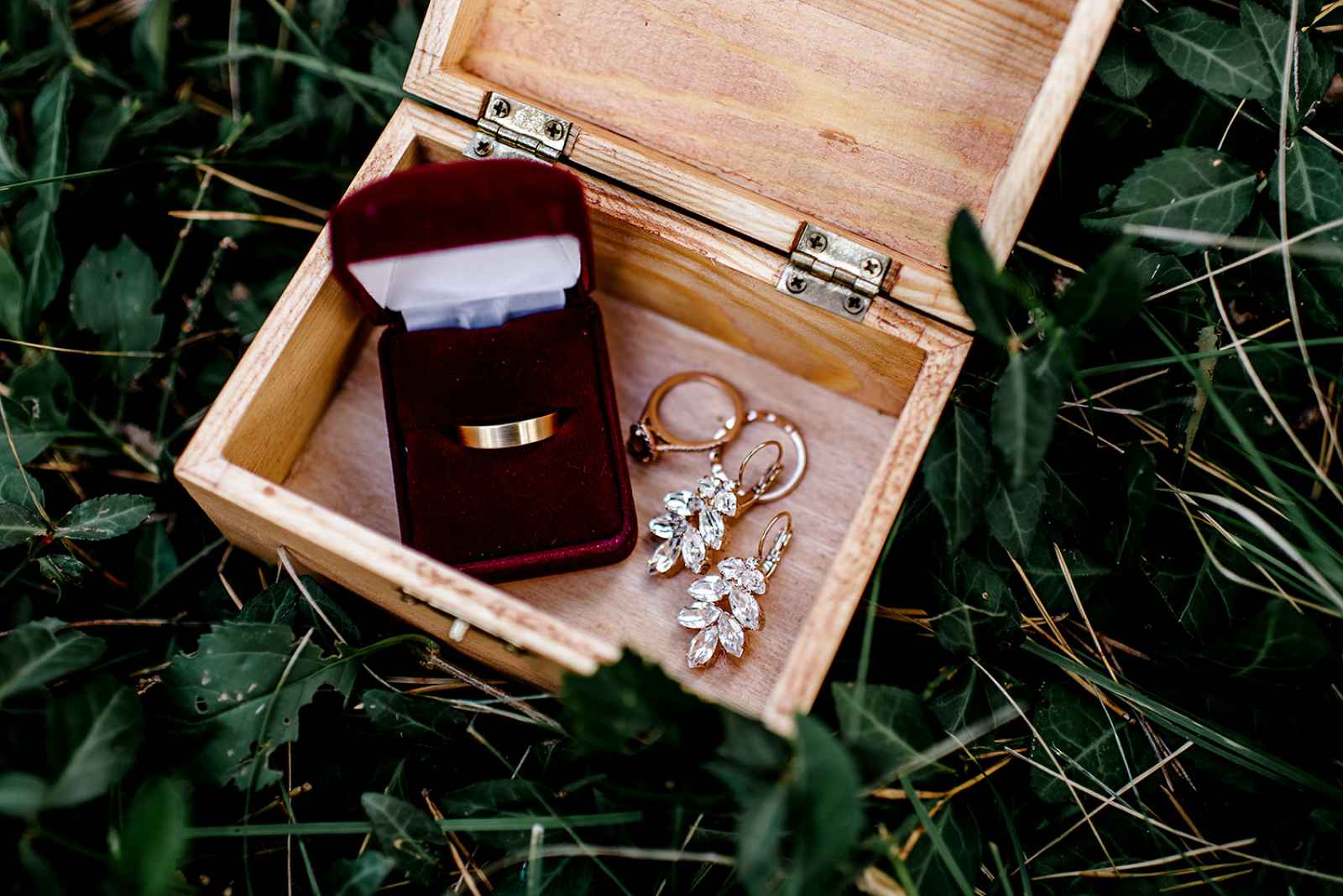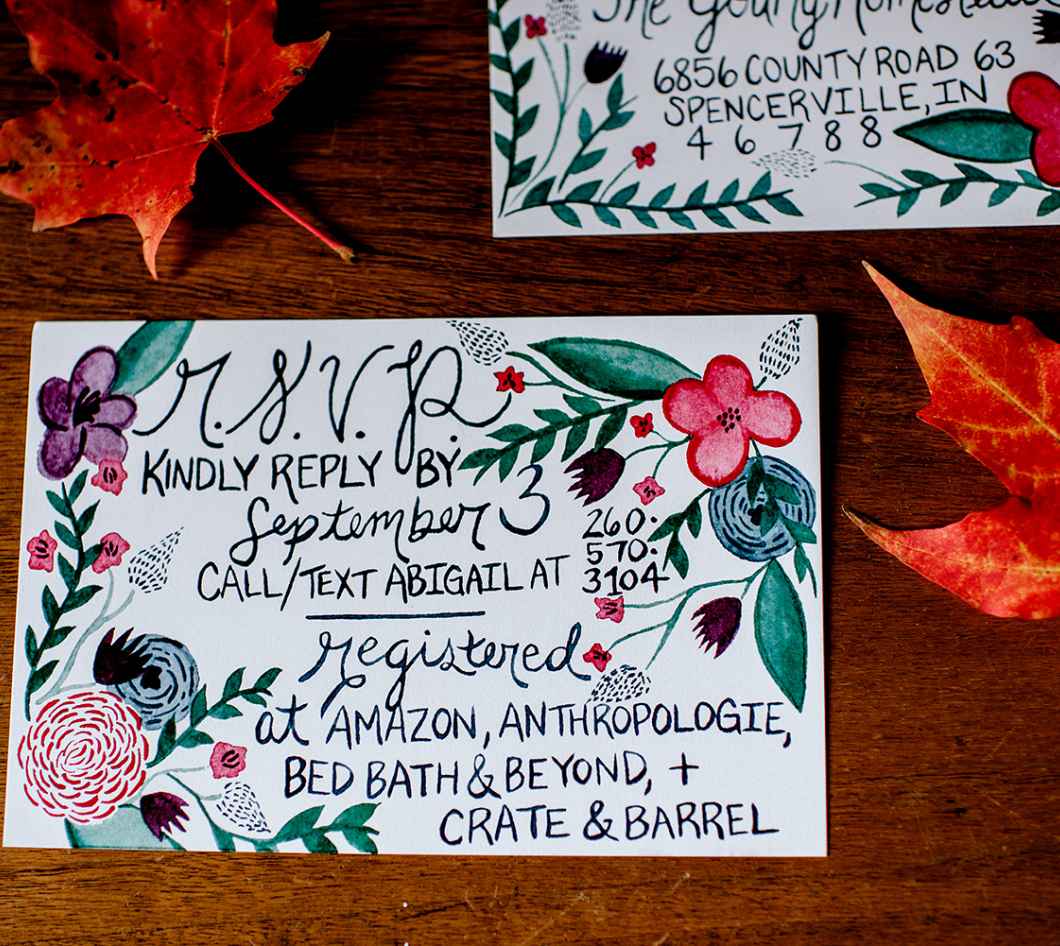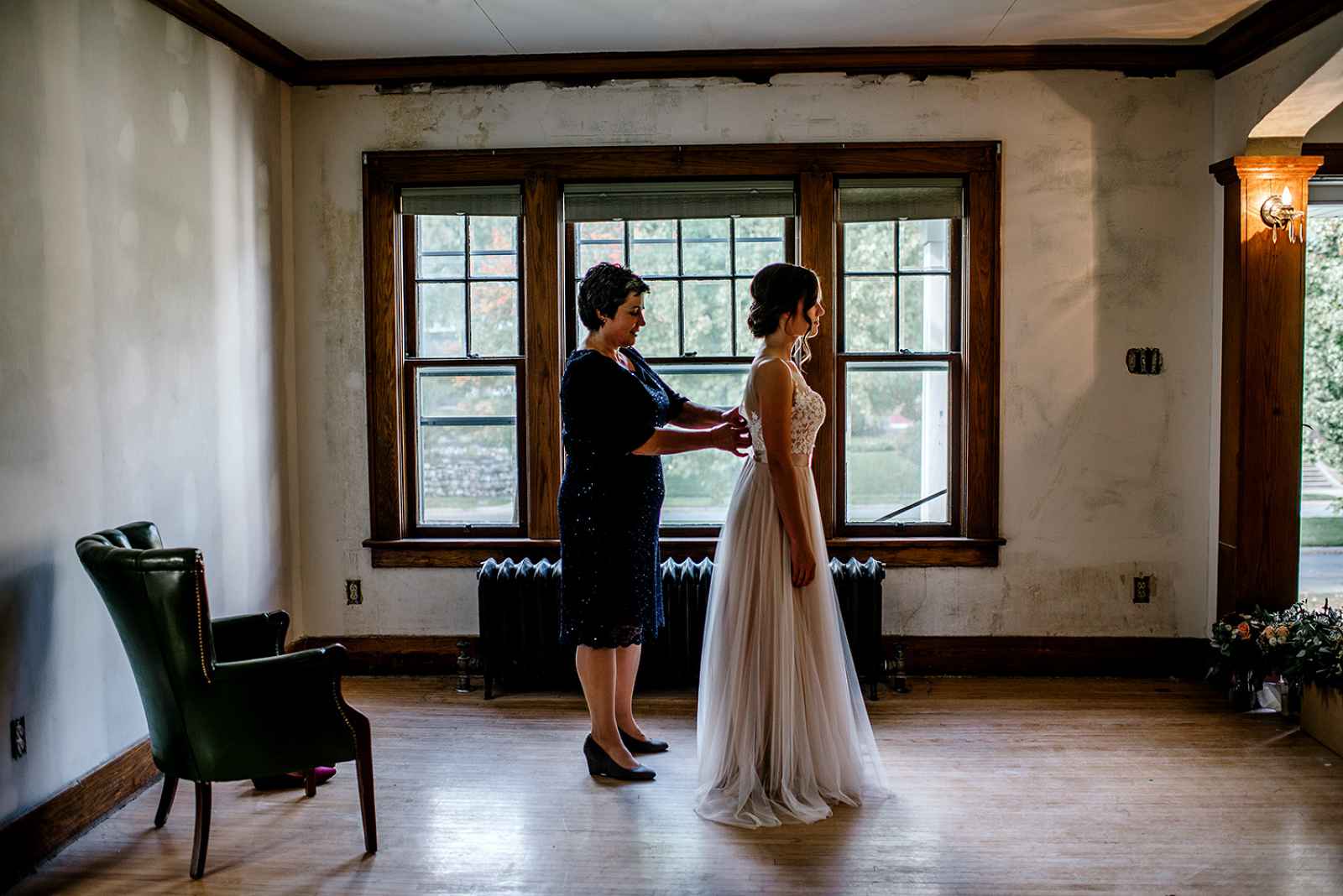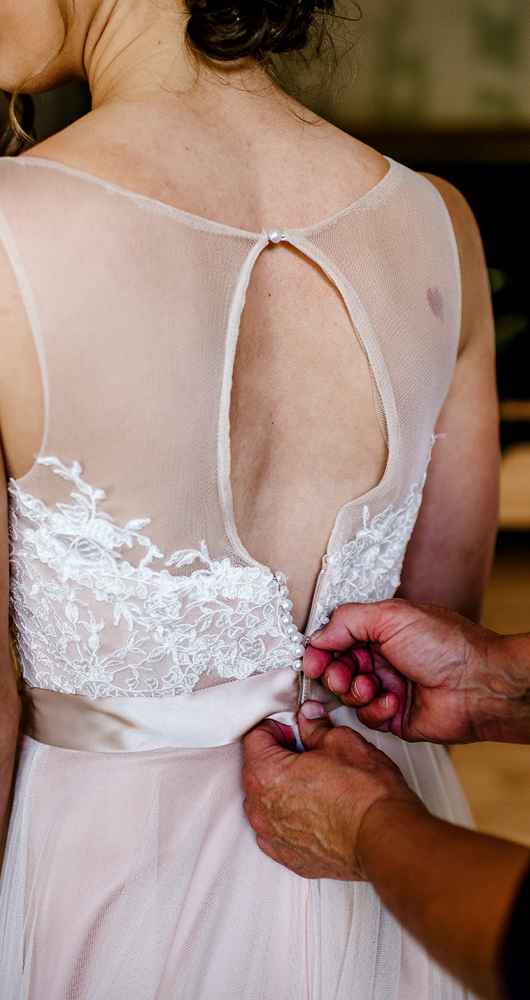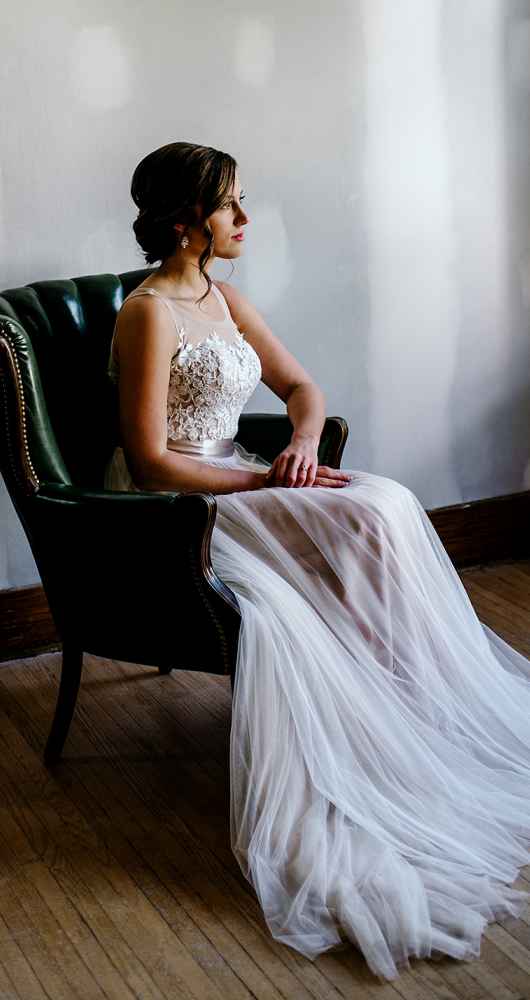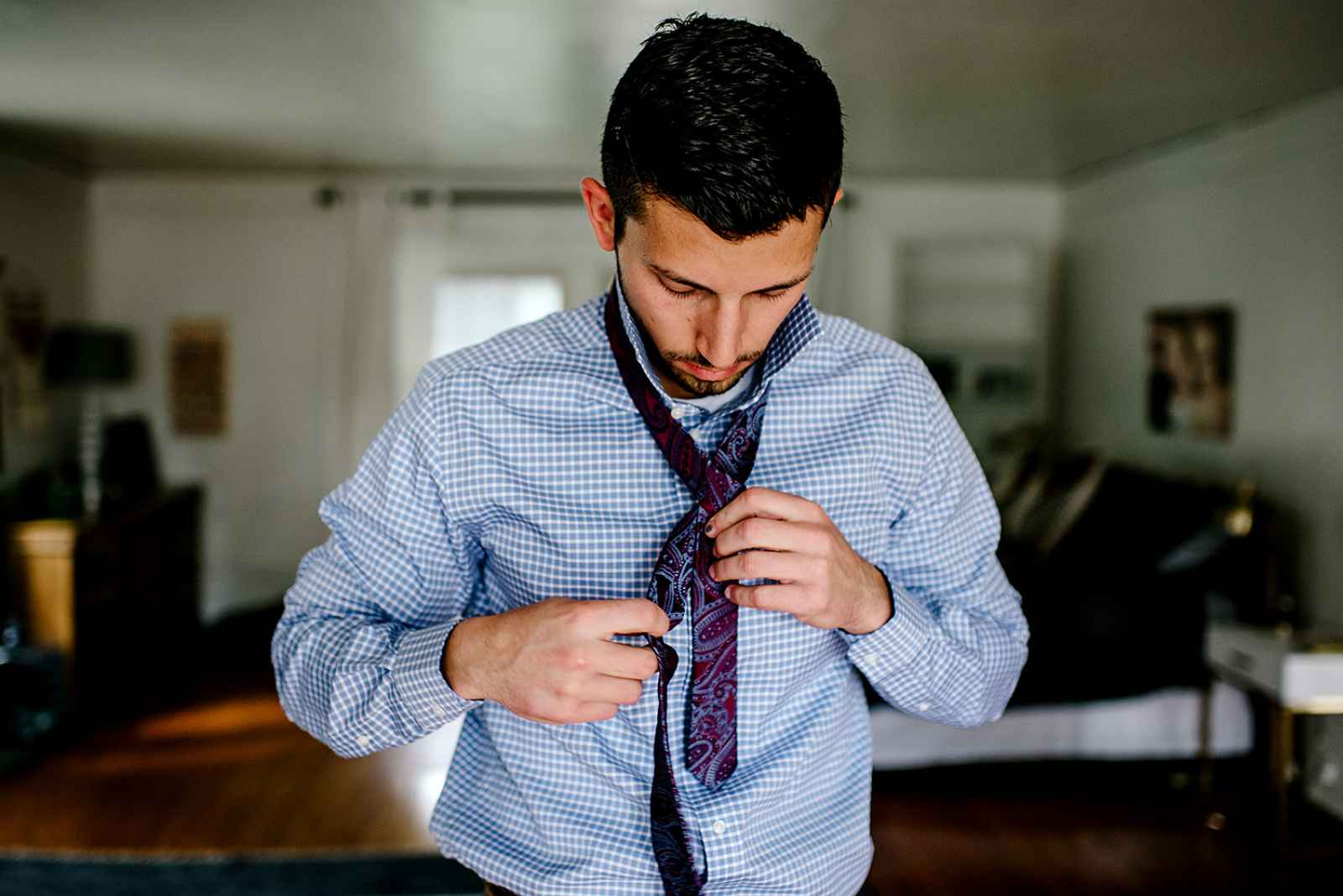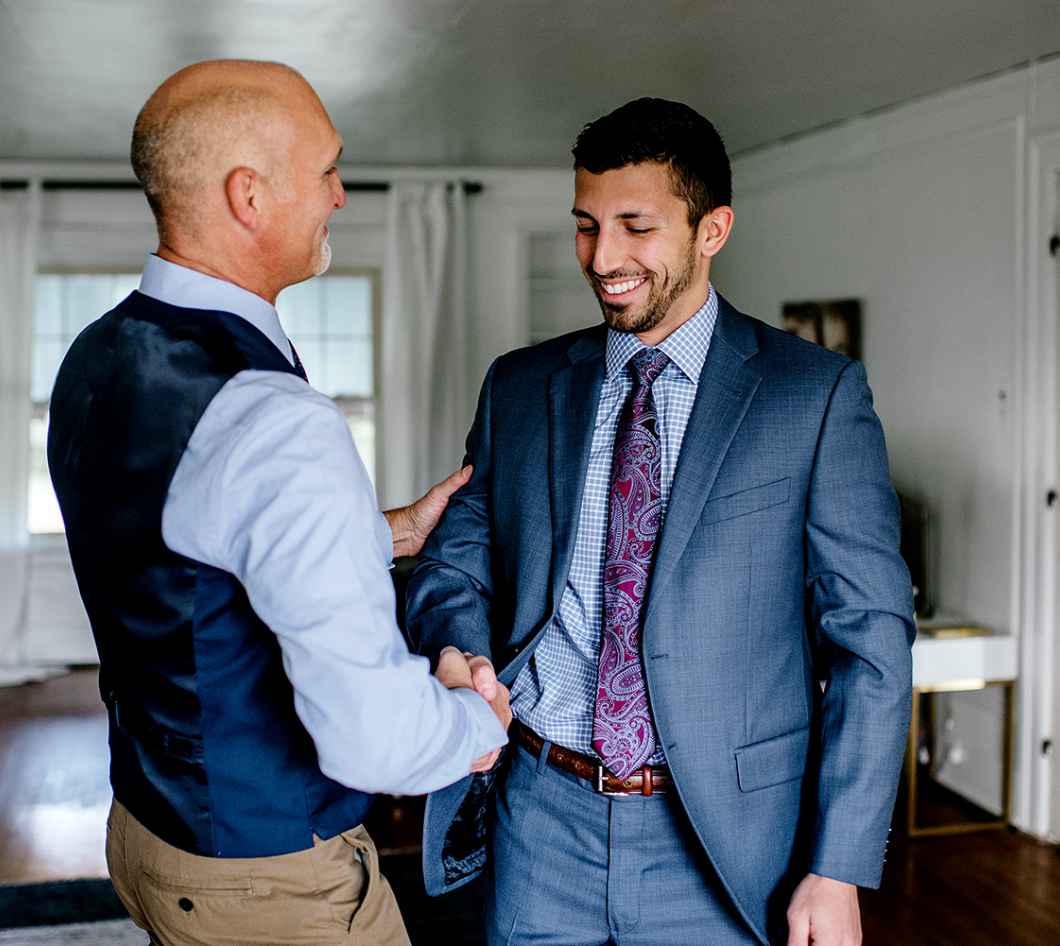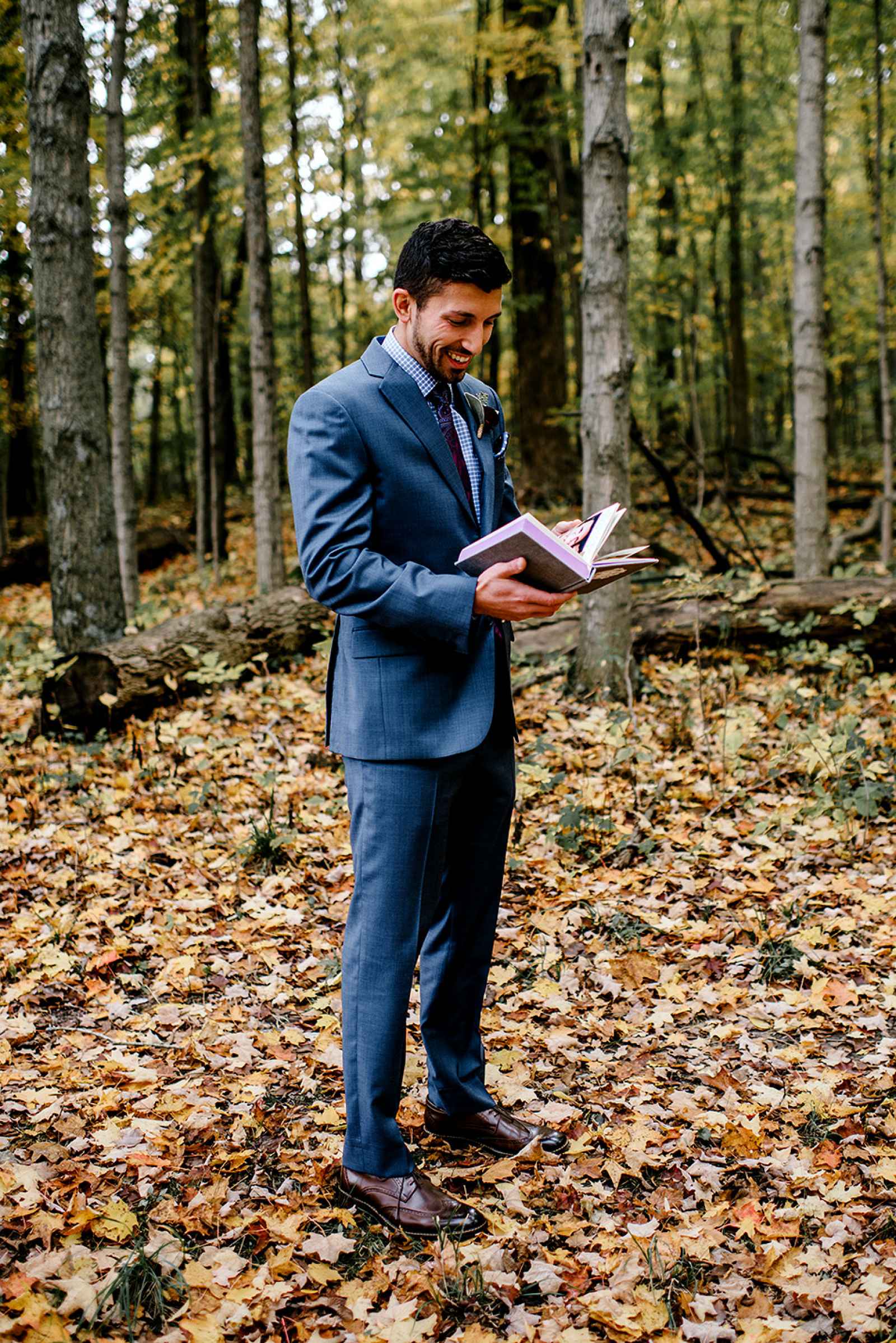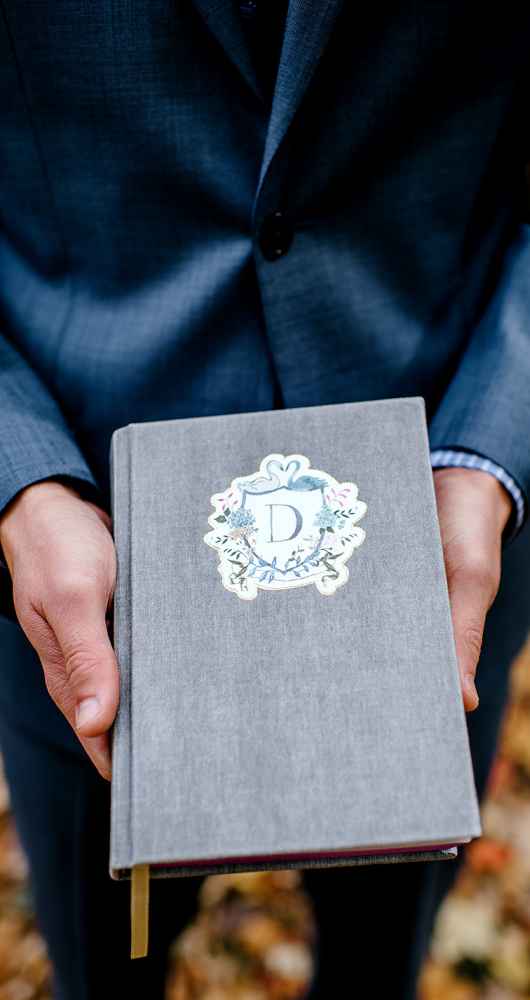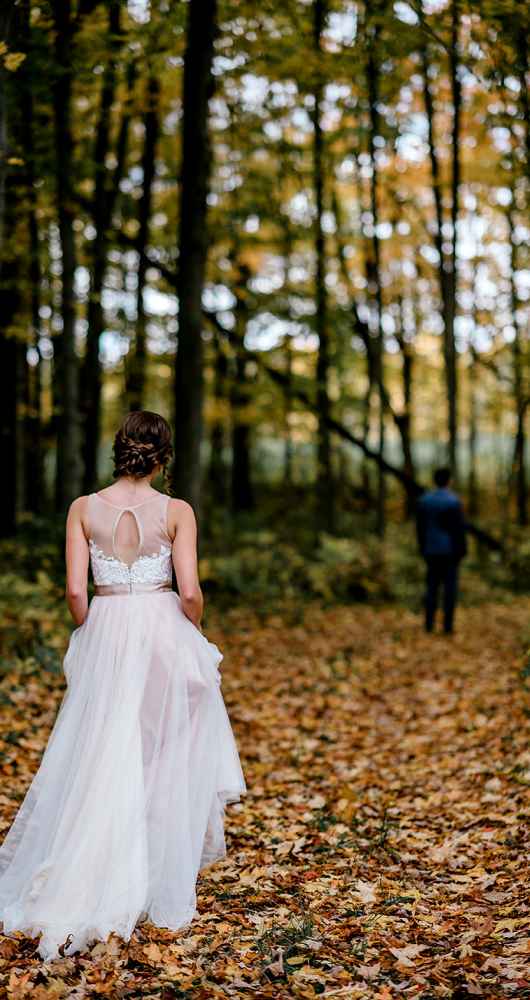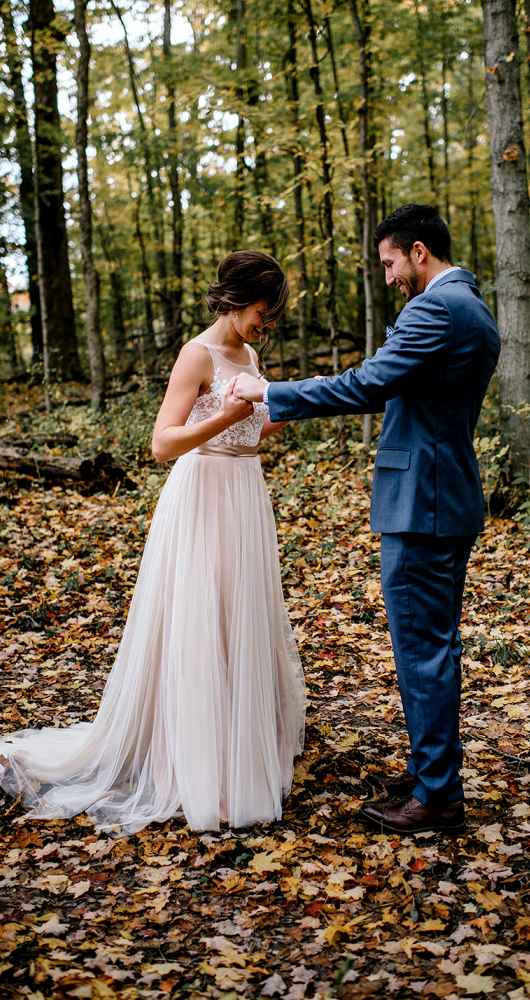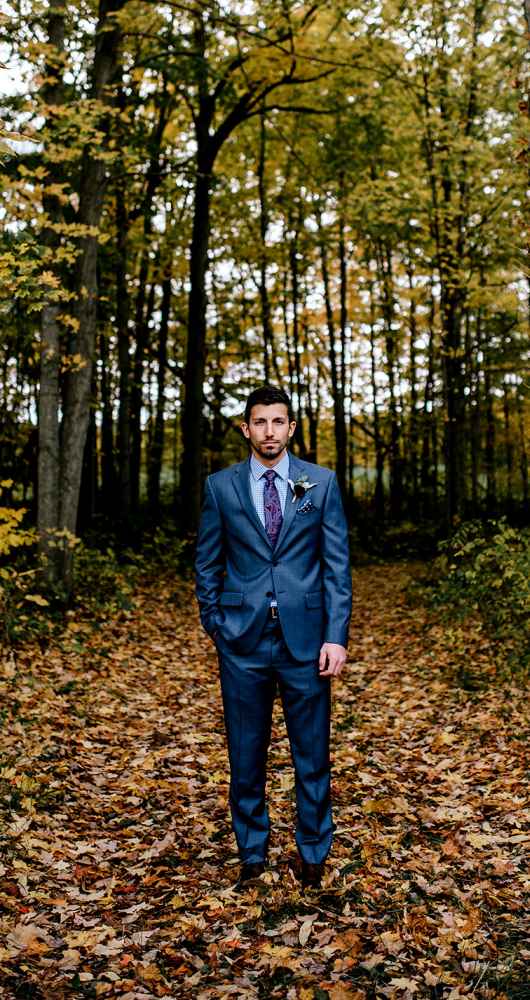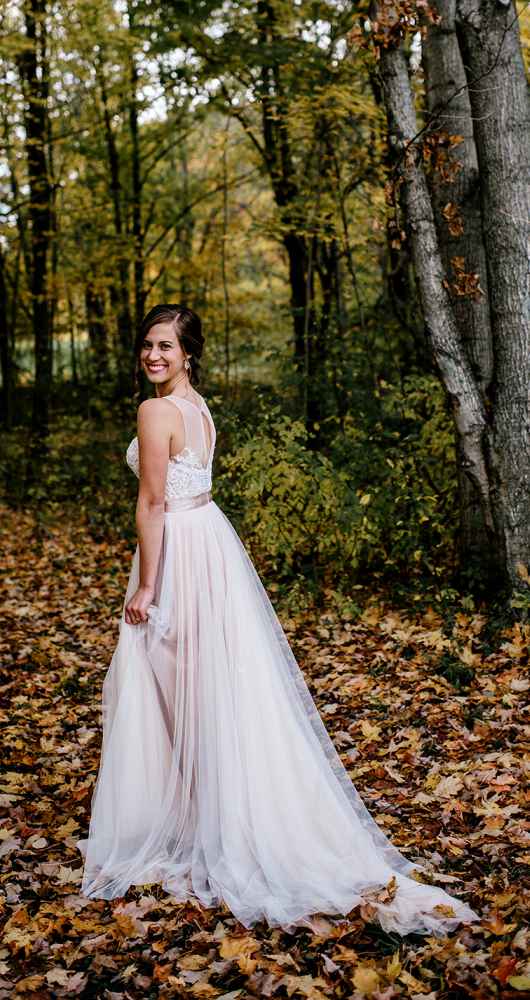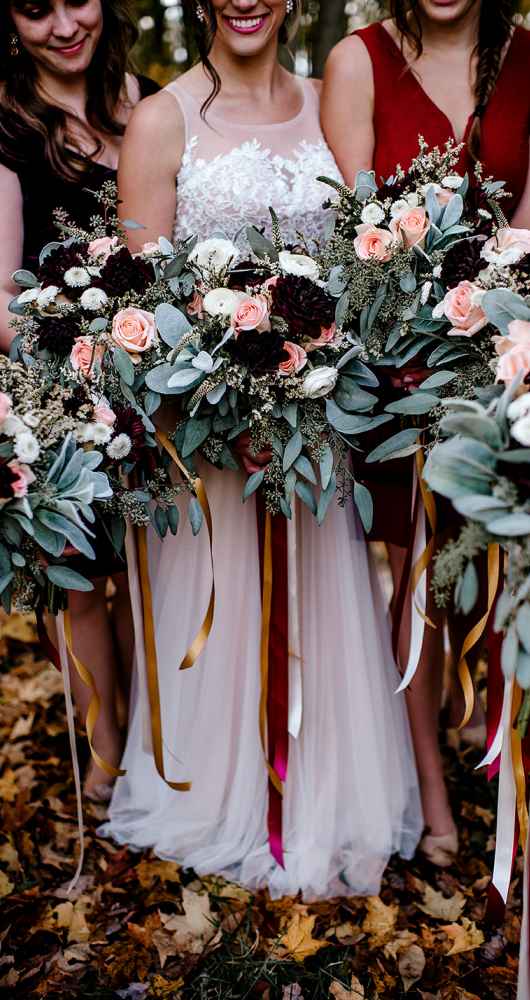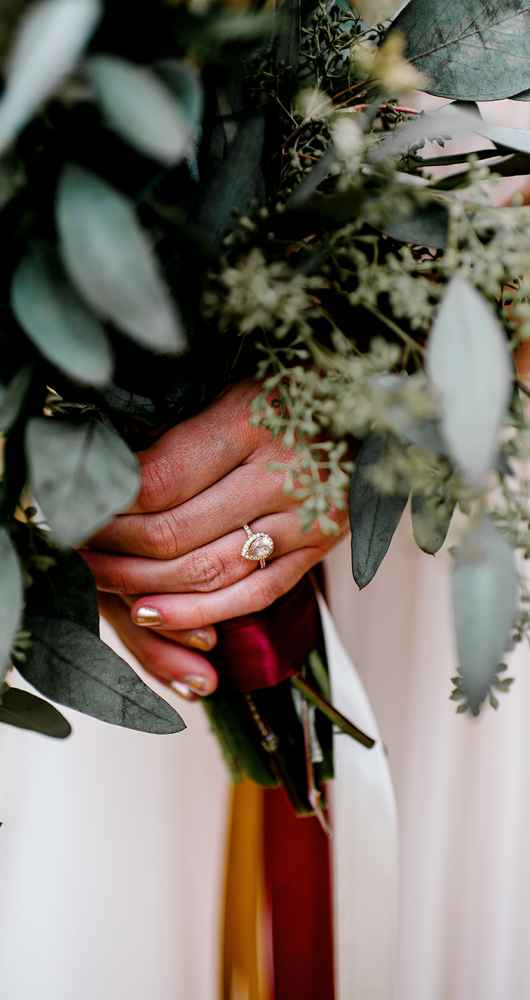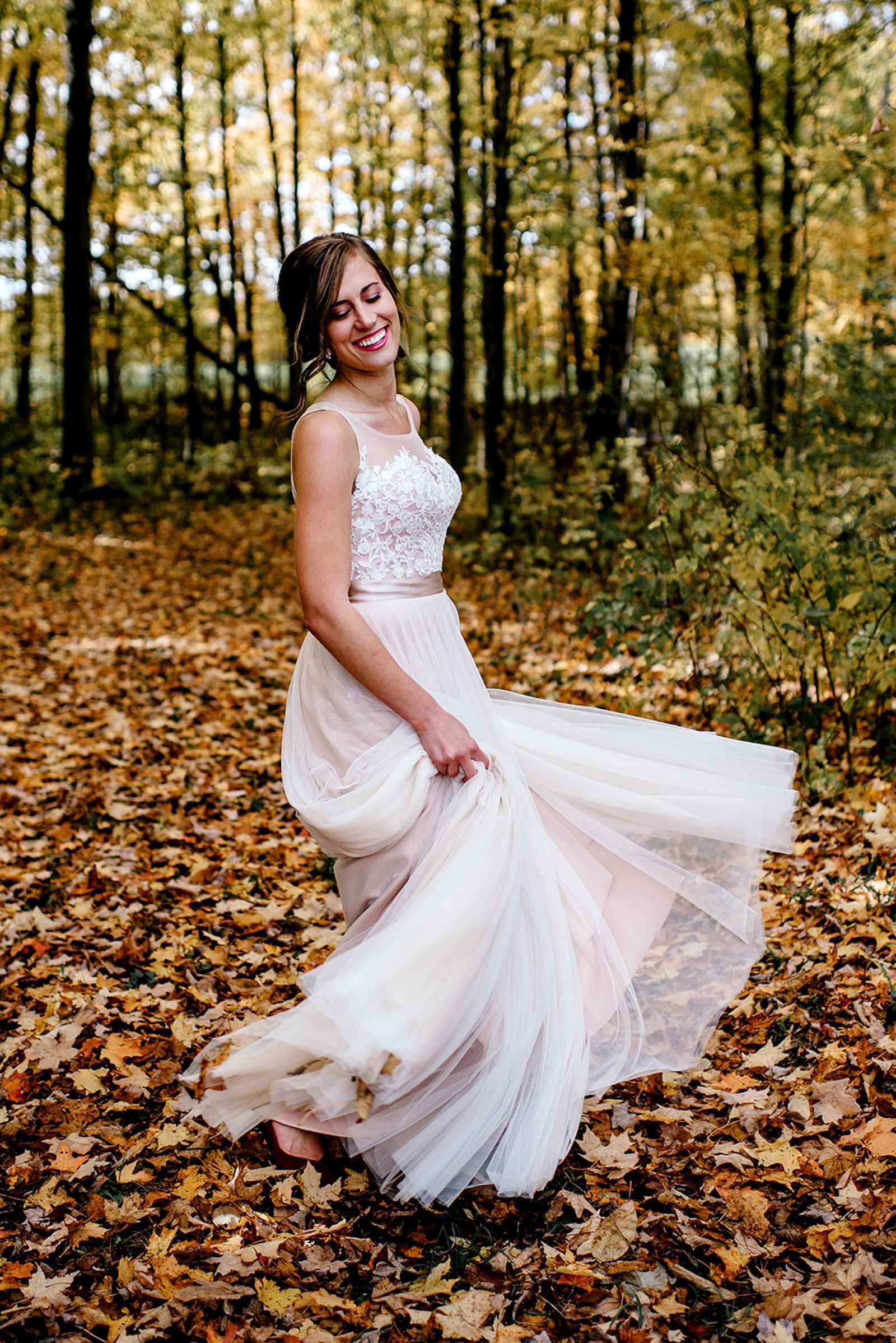 "After I finished the session, Damon and I started talking and went on a walk. We walked around for six hours and even had pizza at a local pizza place down the street. Damon walked me past the house he had been looking at buying for a couple weeks. Little did I know, he would purchase it two months later and it would be our future home together as husband and wife."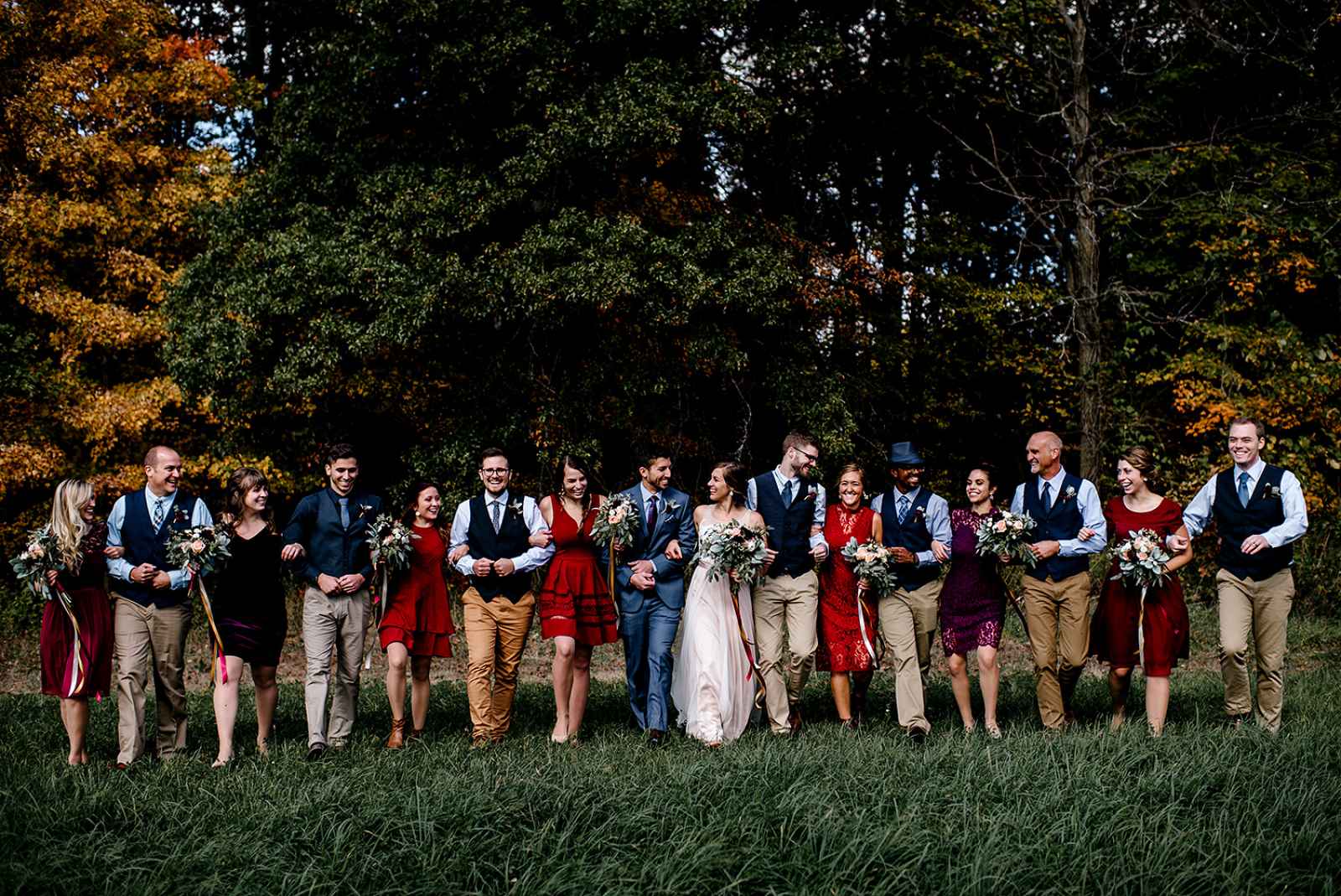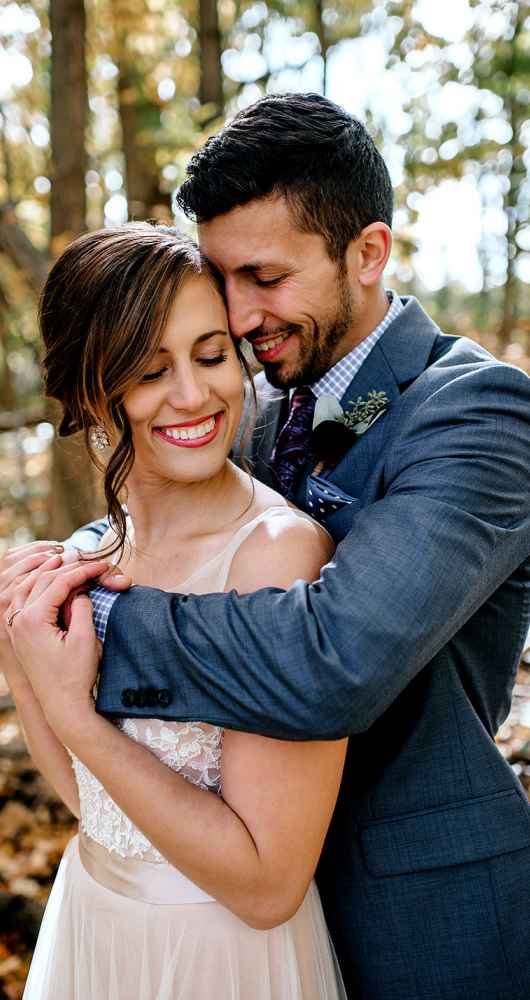 Abigail describes her beautiful engagement story, saying, "My love language is words of affirmation. Damon had made me a 'Words of Affirmation' jar for our first Christmas together with notes of things he appreciated about me. I ran out of the notes and asked him to write me more sometime. On the 300th day of knowing each other, Damon planned a photo shoot of us with one of his friends. We love going on walks so we went on a walk before his friend arrived. We sat on a bench in the middle of the boulevard a few streets over from his house and he pulled out a new jar from his bag with notes inside of it. I was so excited to have new notes to read. I wanted to save them but Damon said I had to open all of them right now. I opened the plain colored notes first (things he loved about me) and then the polka dot notes (reasons he wanted to marry me). He told me the two remaining white notes at the end would be options of what we would do after the photo session. I opened the first white note and it said "Will you marry me?". I started crying and Damon slipped off the bench onto one knee. He pulled out the most beautiful ring and asked me to marry him. I was so surprised. The photo session was actually going on already and our friend, Alethea, was taking photos from behind a tree across the street of the whole proposal!"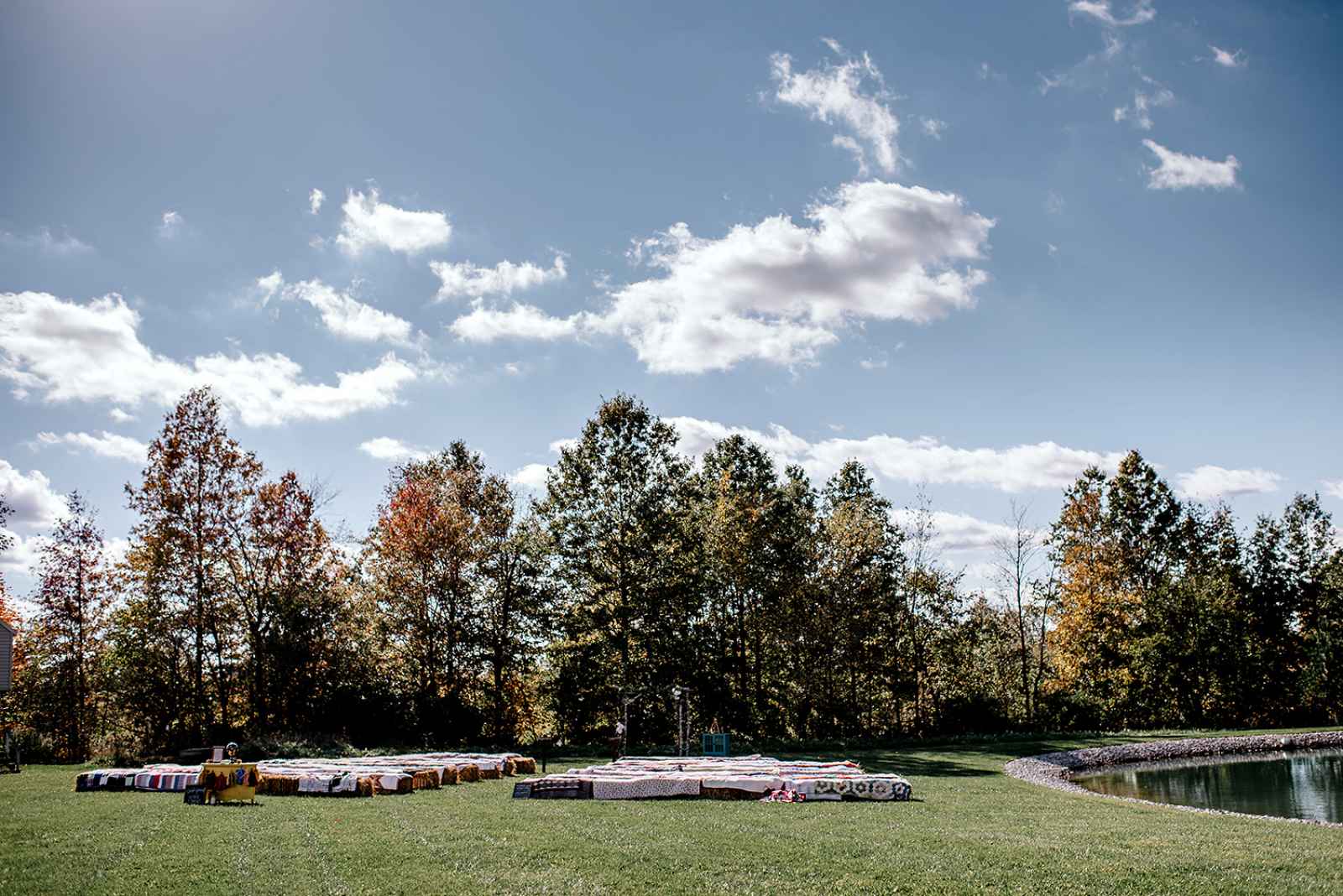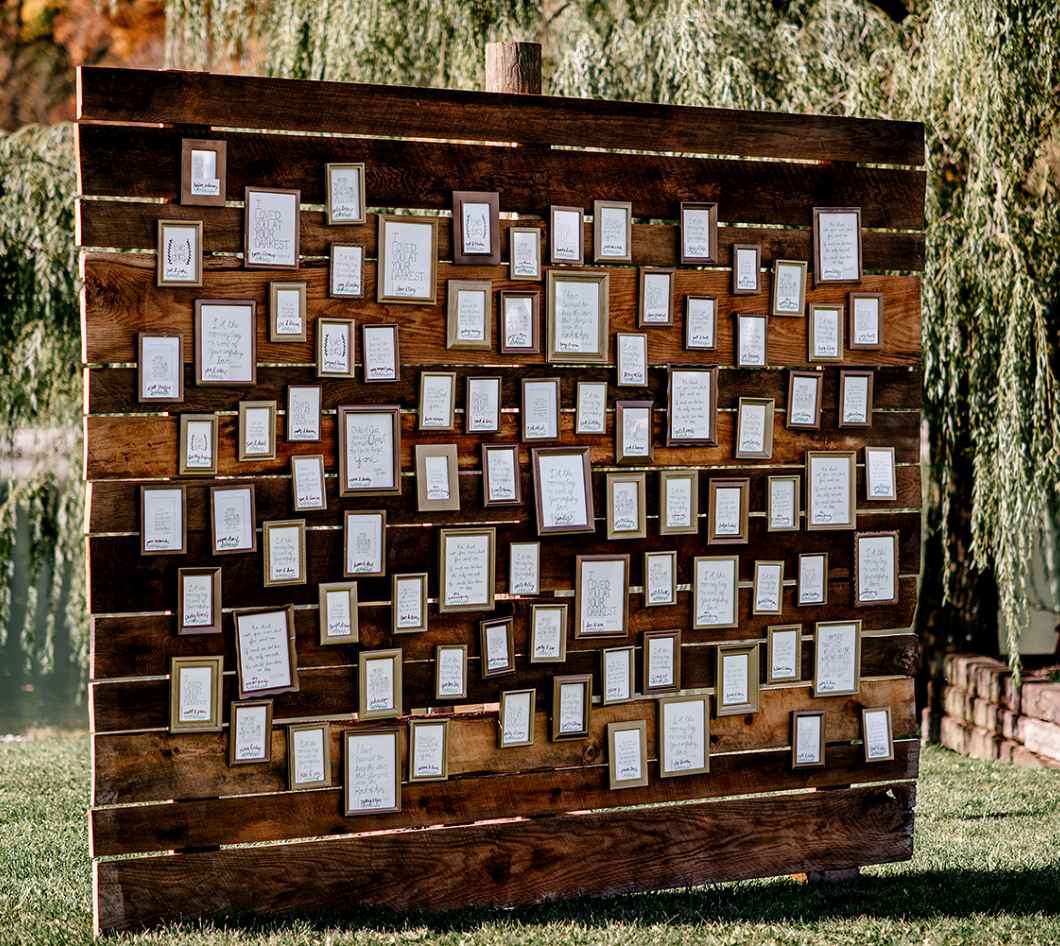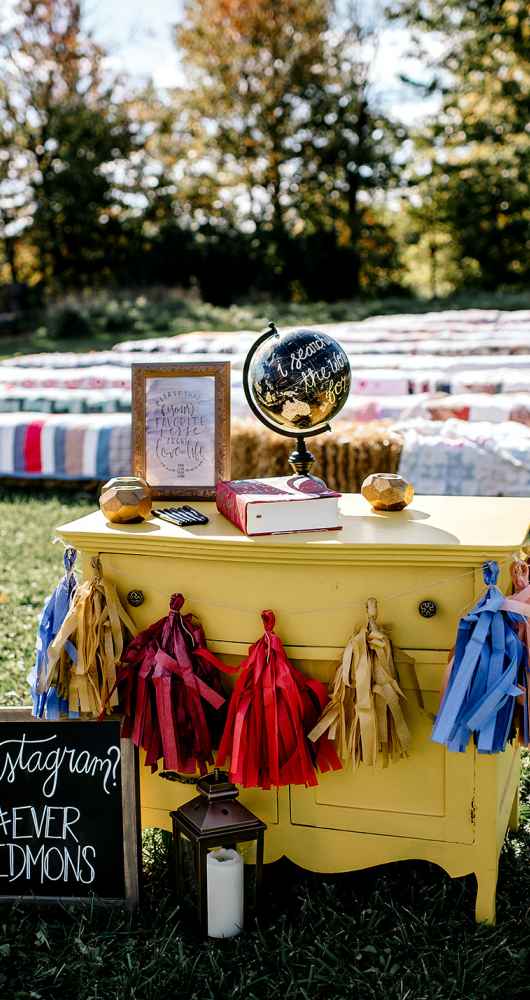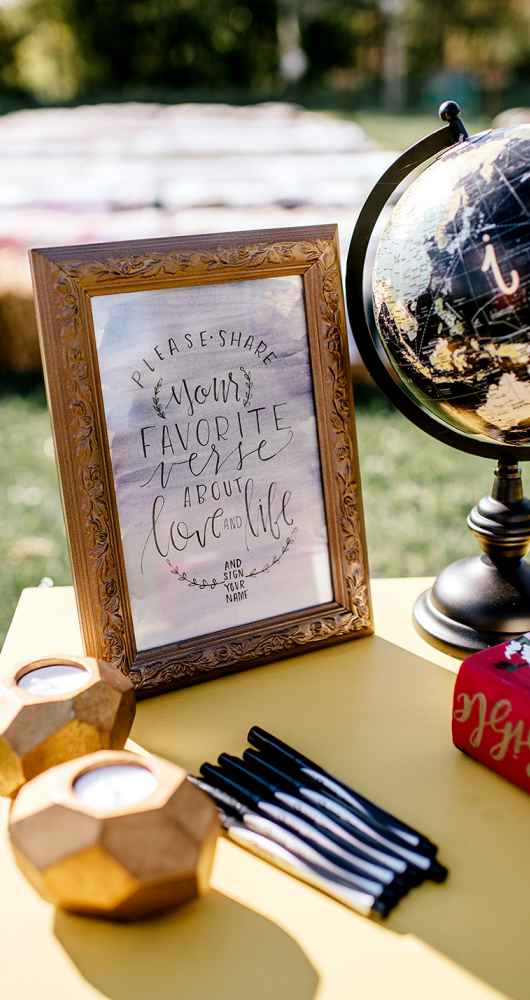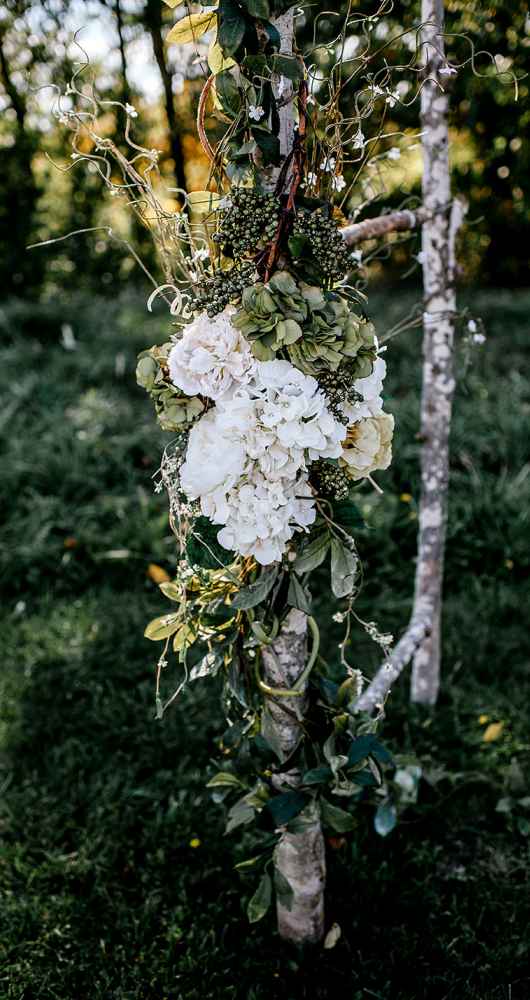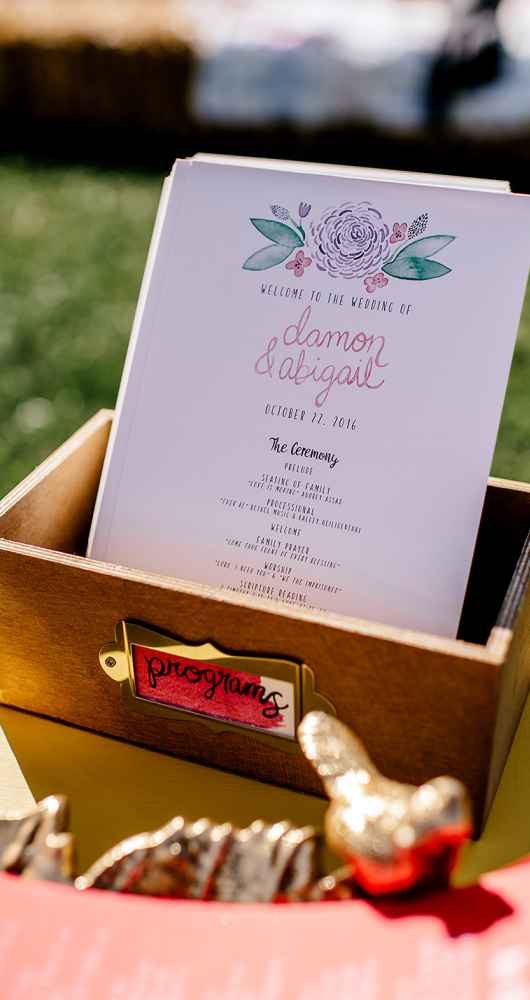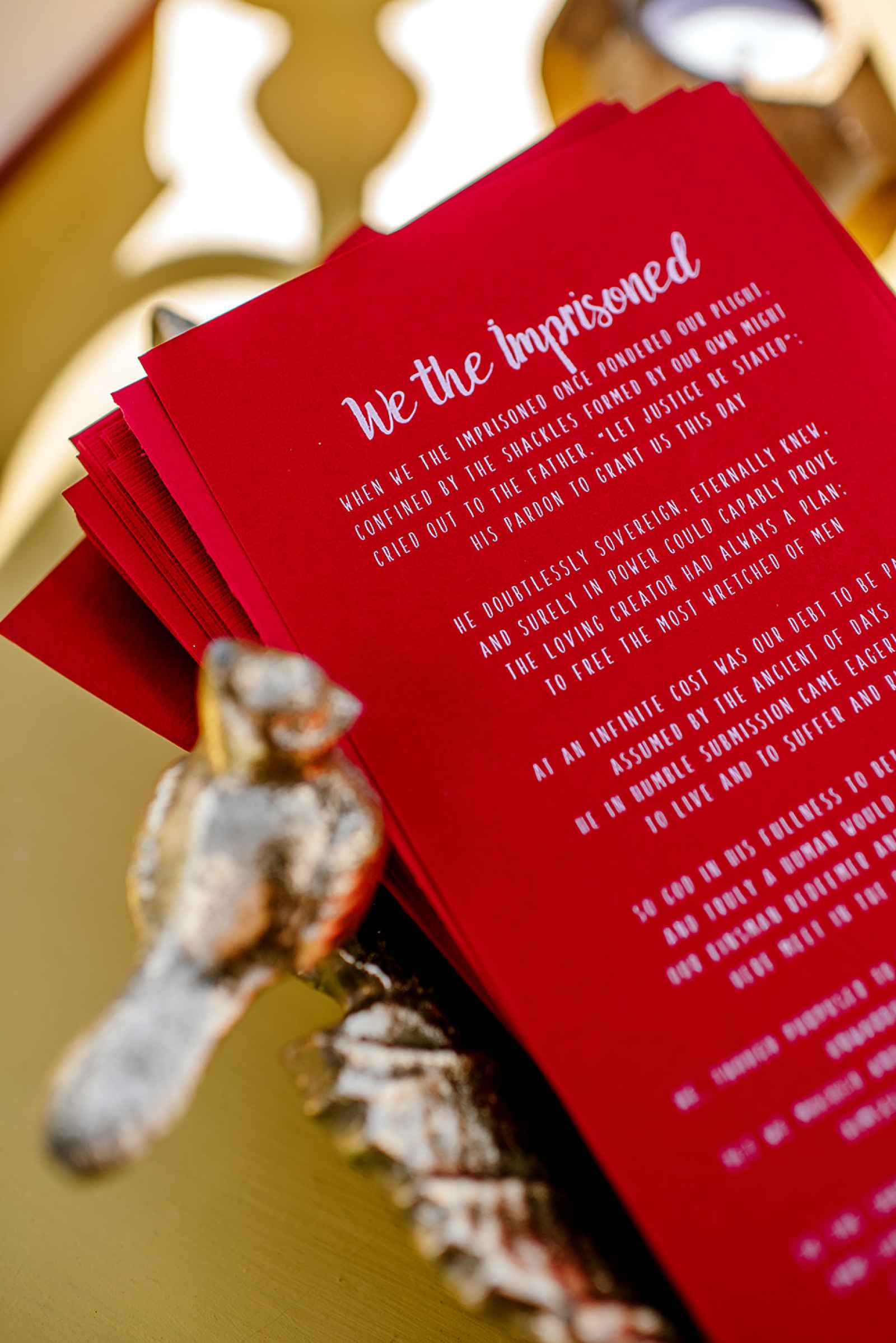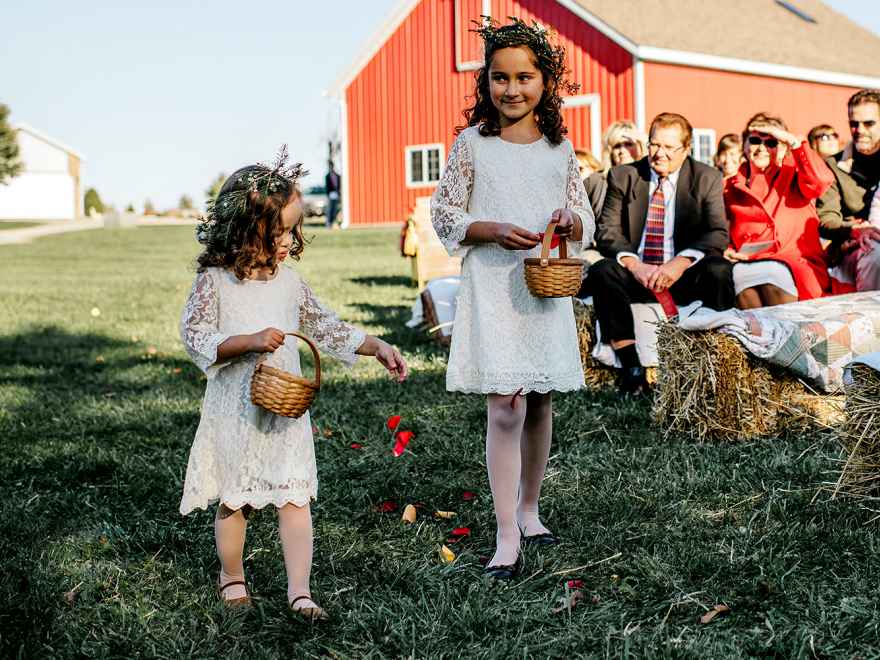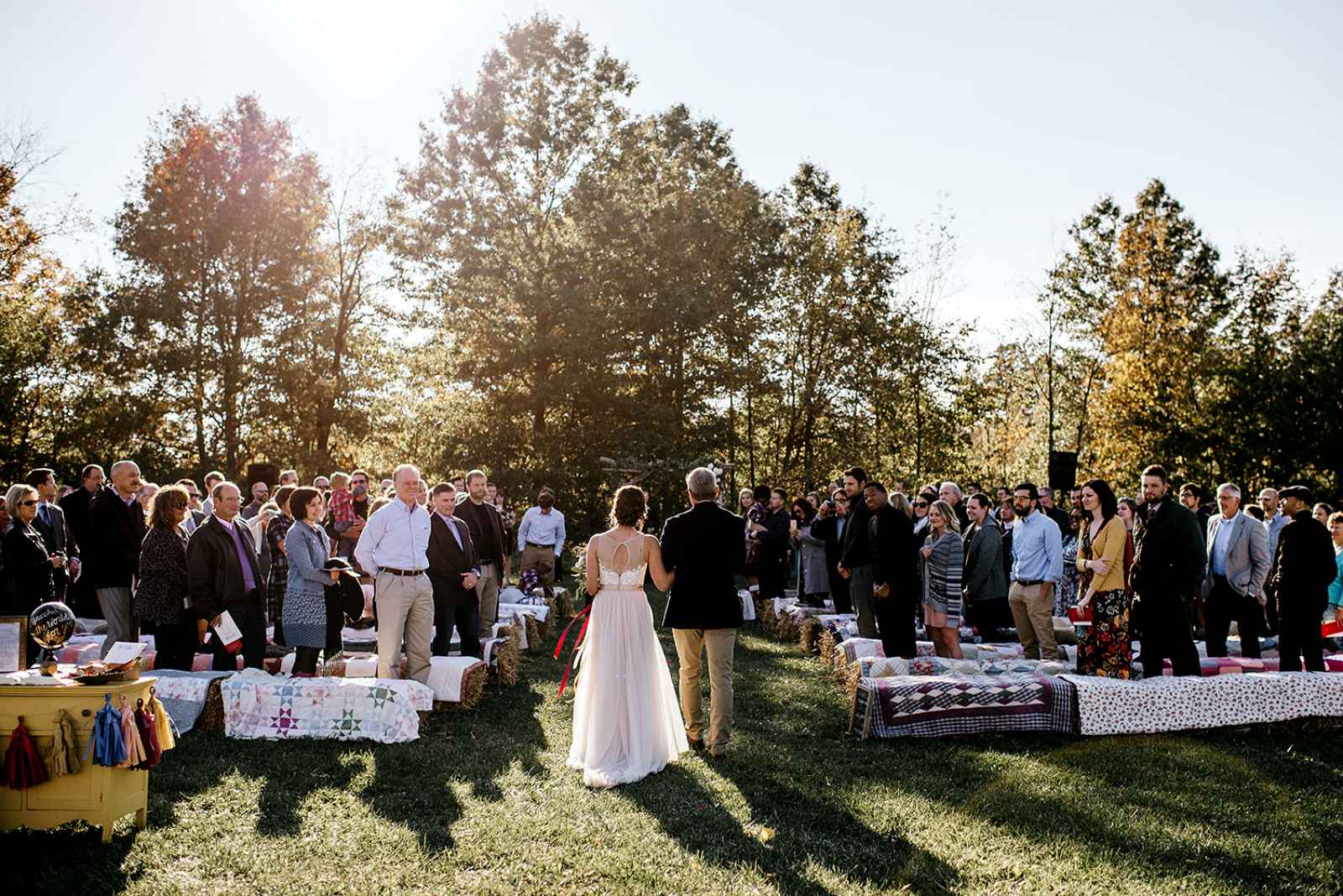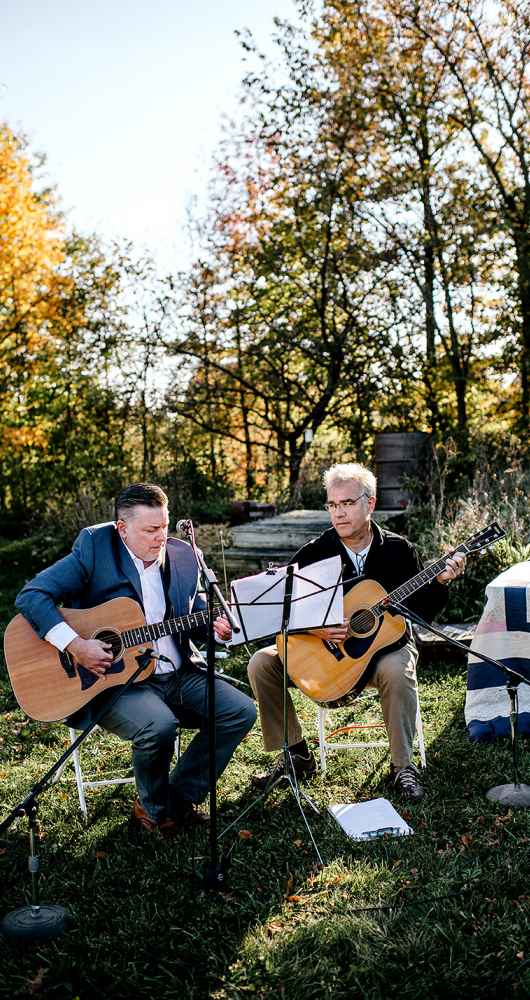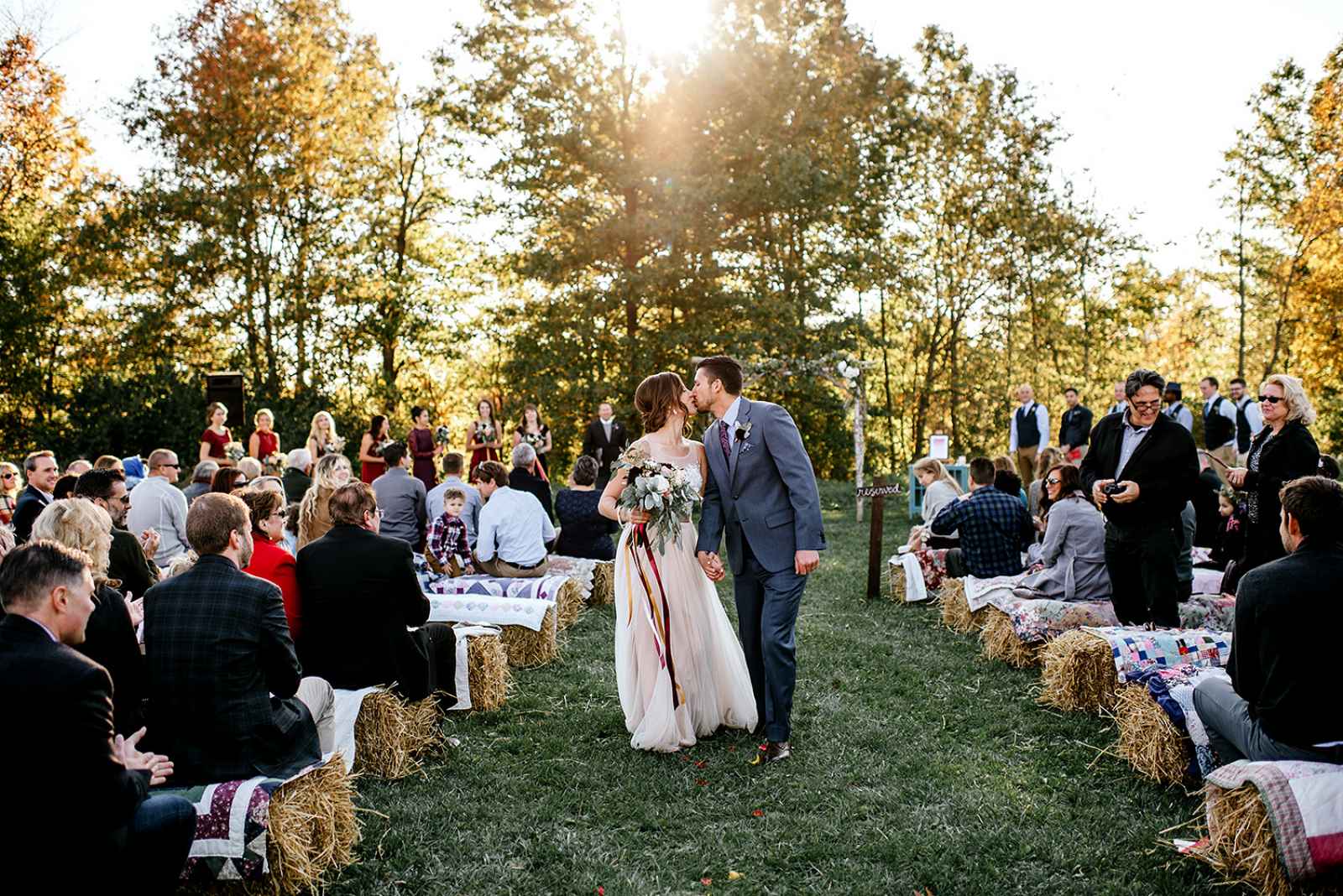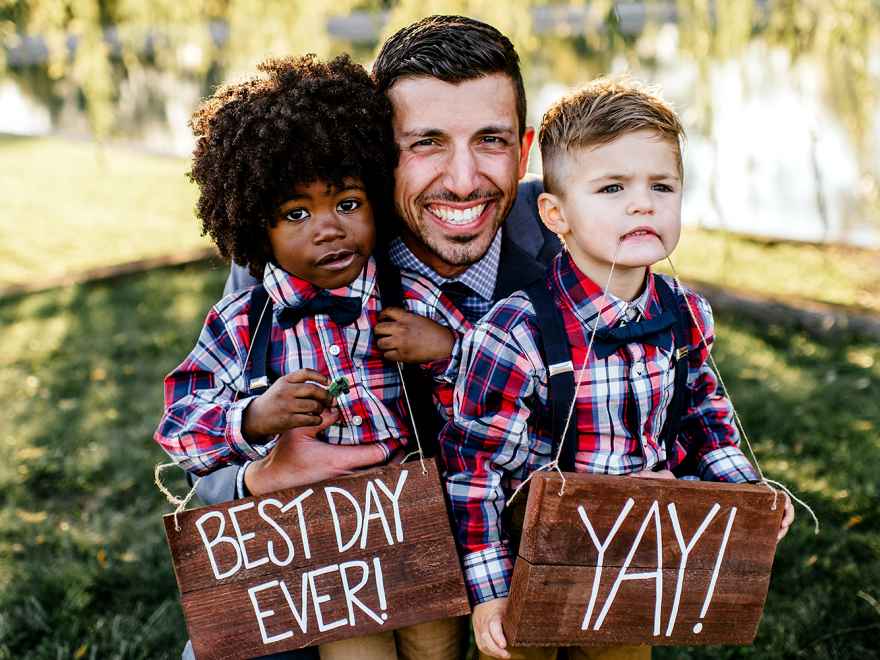 When it comes to wedding planning, a photographer knows that the first thing to do is book the photographer. Abigail says, "I booked our photographers right away and then starting making lists of all the decorations I wanted to make for our wedding. I wanted our day to truly reflect us as a couple. I looked around at venues in the area and didn't like the all restrictions that each one had on what you could do or who you could use for the catering or the cake. We decided to get married in the backyard of my childhood home and used the barn for our reception. I have shot so many sessions on my parents' property and I knew exactly the perfect place to have the ceremony for the best light. I also wanted my sister to be the one to make the cake and cupcakes, and we didn't have any restrictions of who we could use for vendors since it was on our own property." Because Abigail has shot so many weddings, she had a solid idea on what she wanted: Something simple, intimate and nontraditional. When it came to her inspiration, she says, "I'd lie if I said I didn't get any ideas from Pinterest. However, I made everything myself and my inspiration was the season of fall, Anthropologie and our love for Jesus."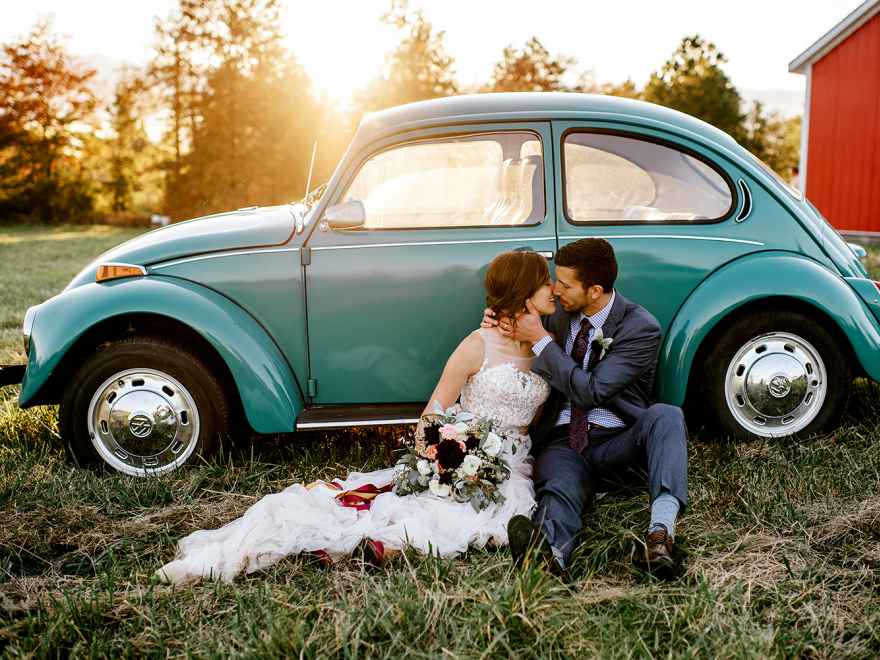 While Abigail turned to a rental company for chairs and tables, the tablecloths, furniture and decorations were all borrowed and hand-made. "The food was soup from Rhode Island, along with bread and salad made by several of my dear friends," Abigail says.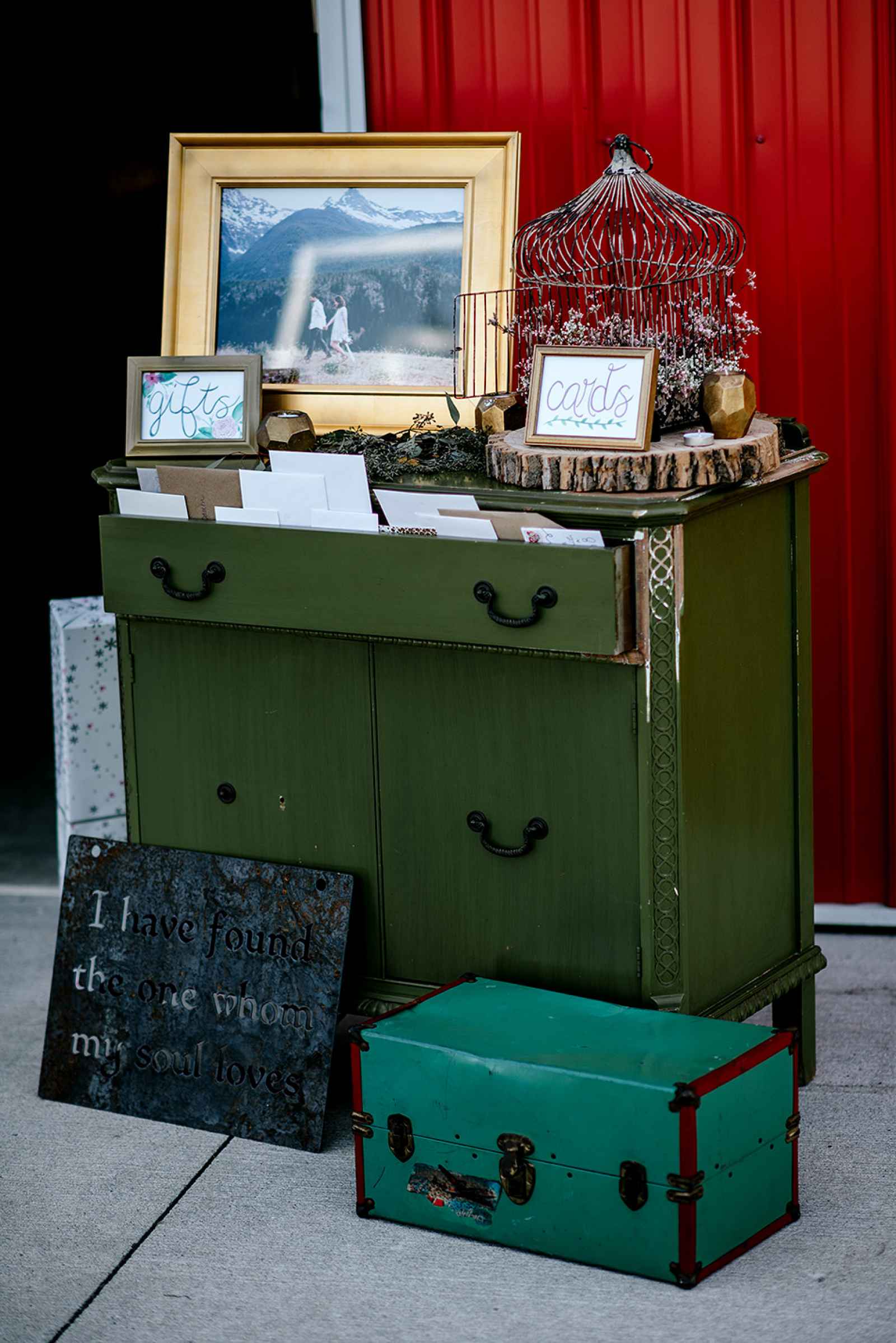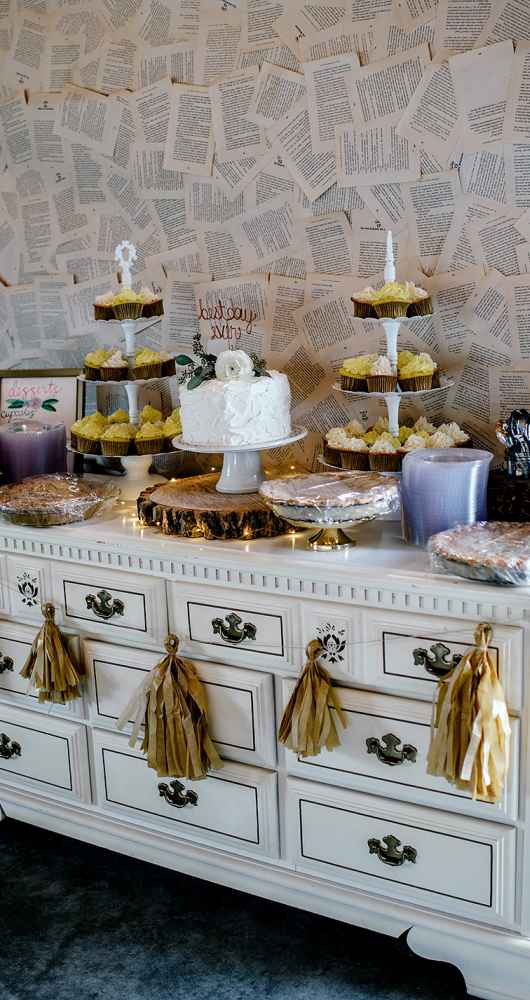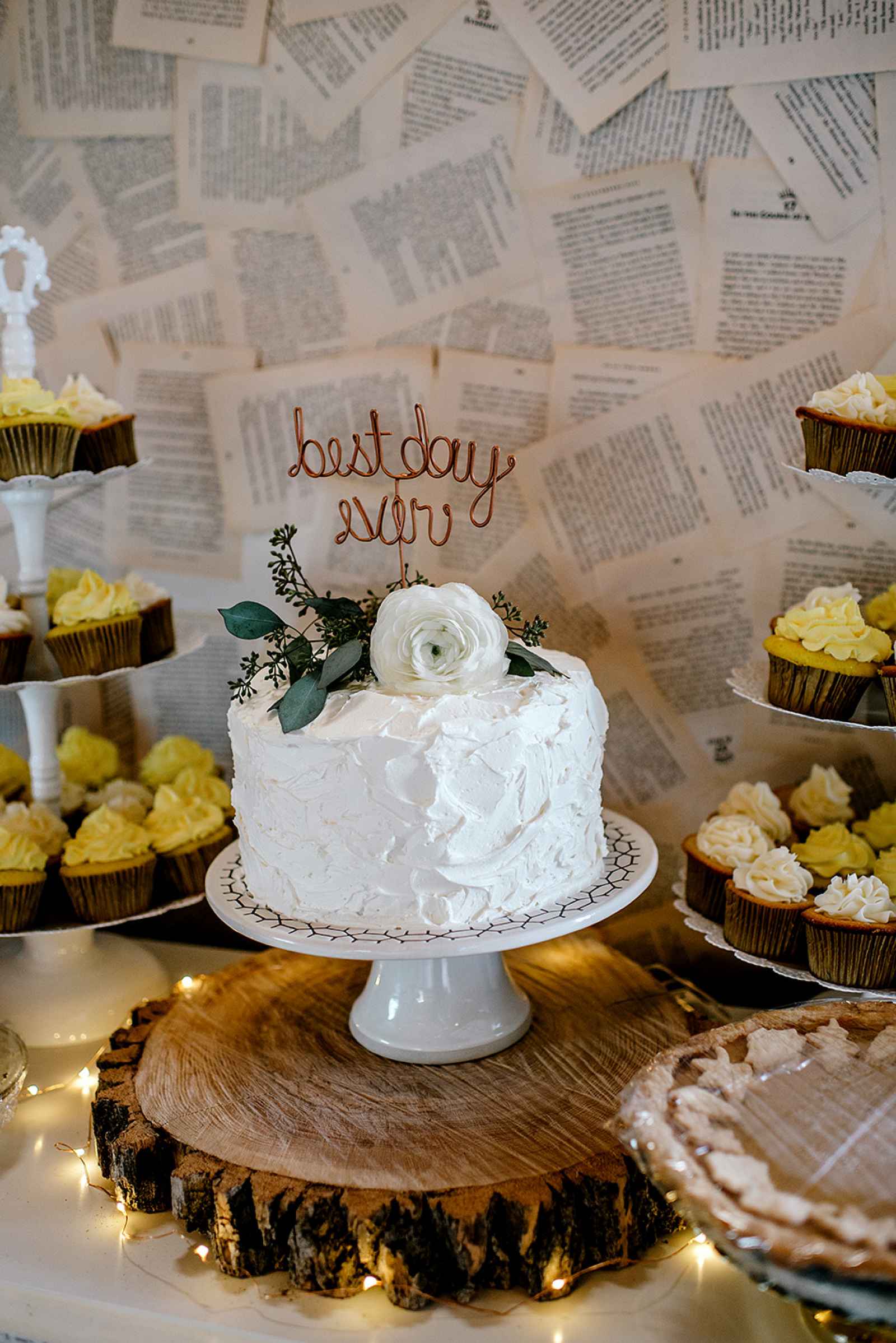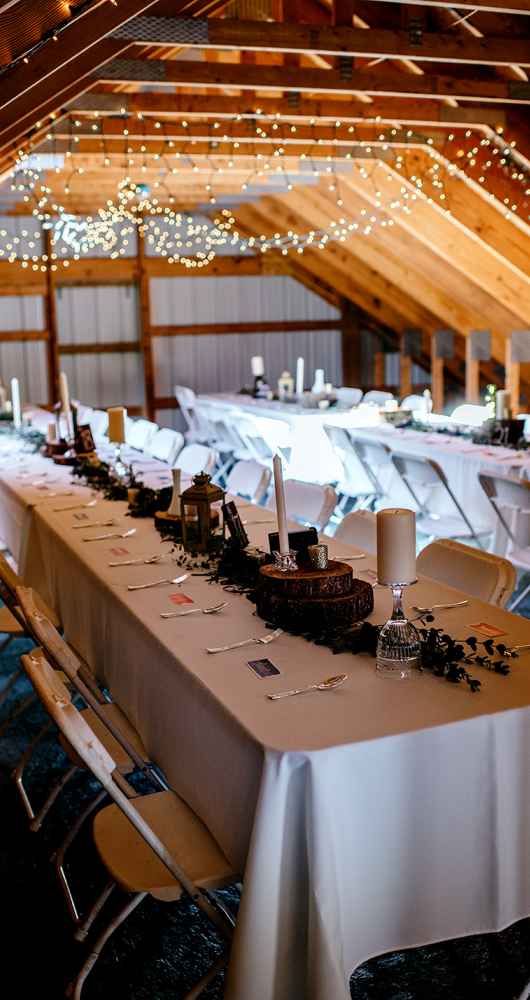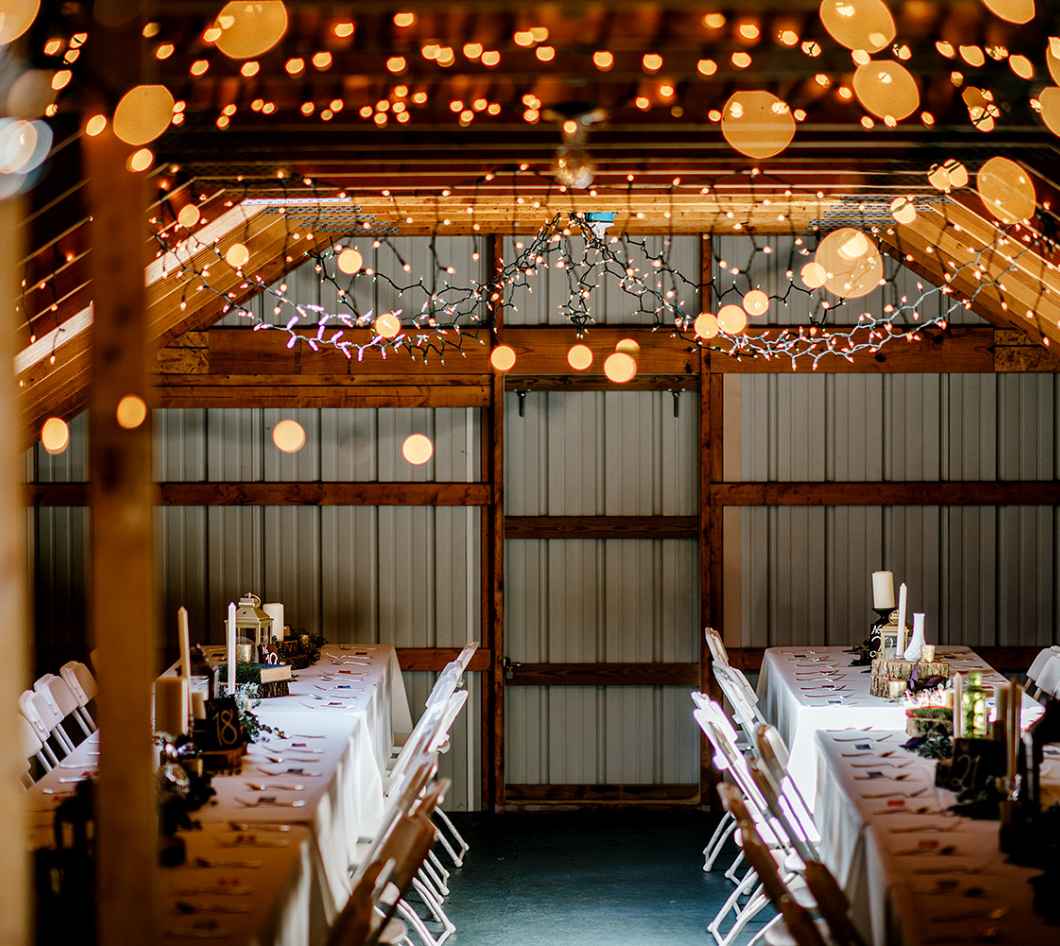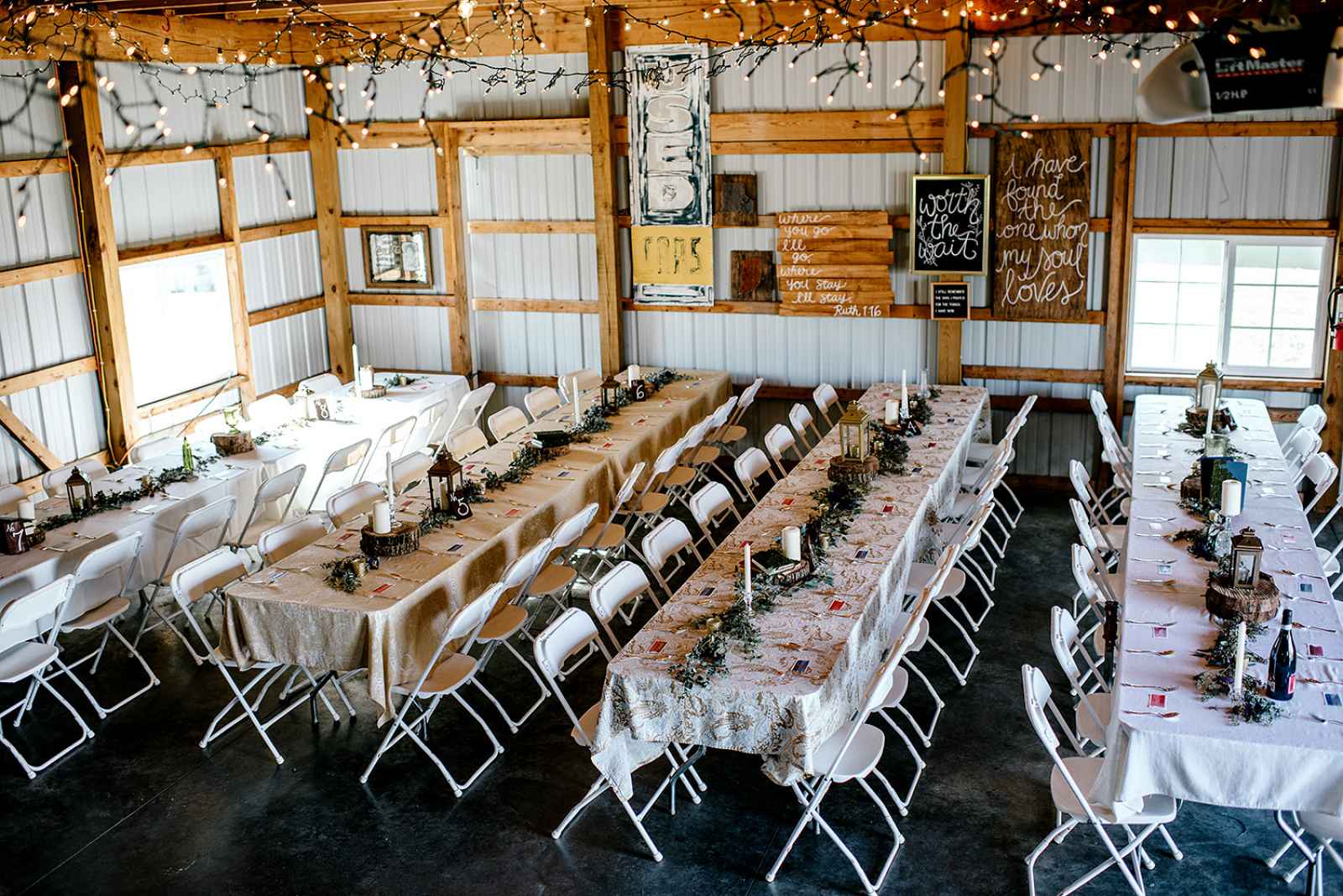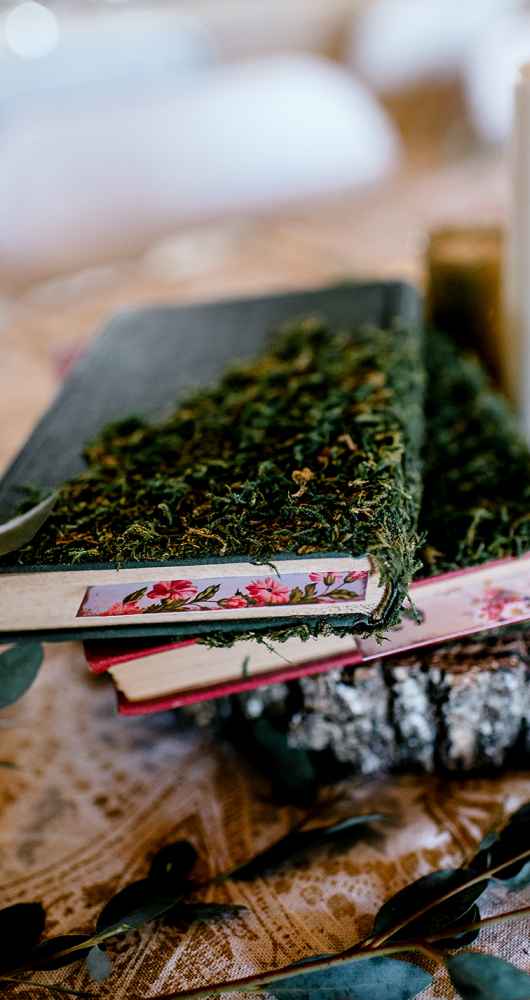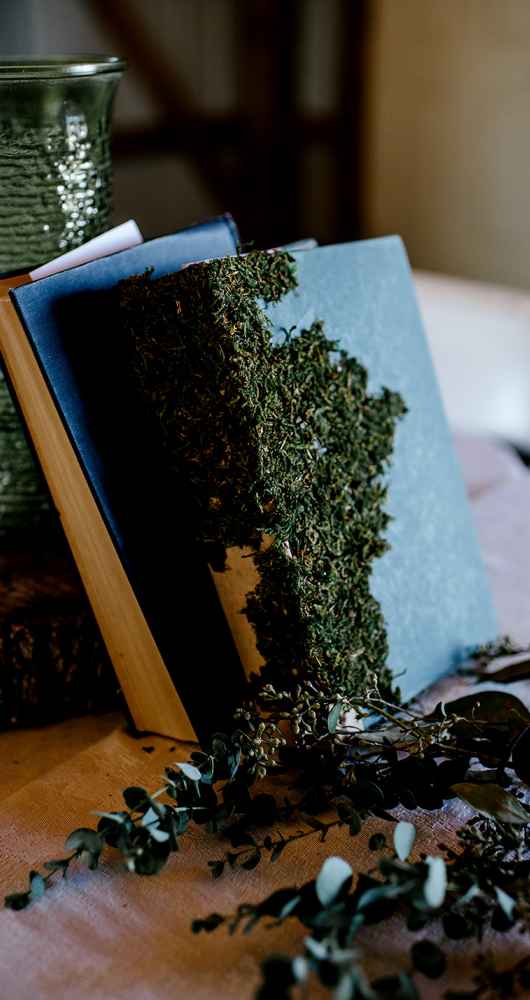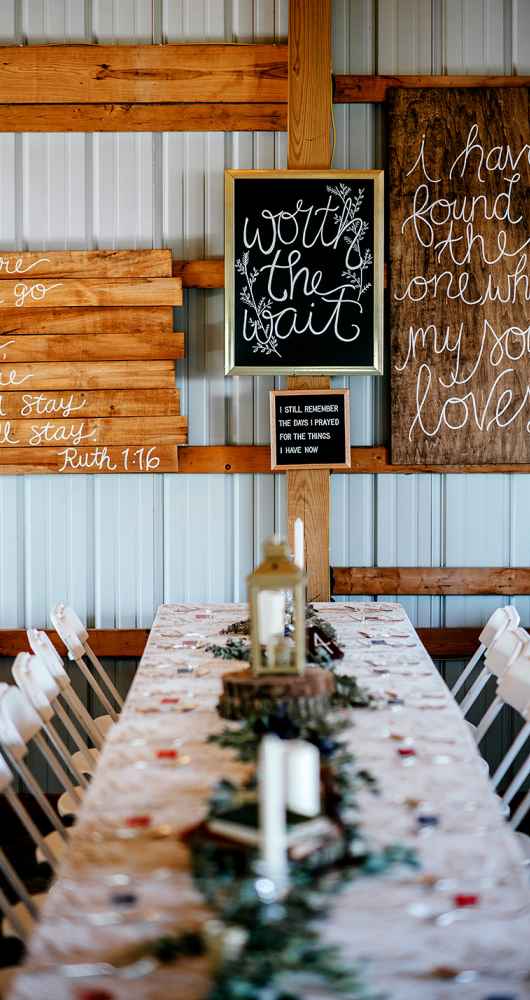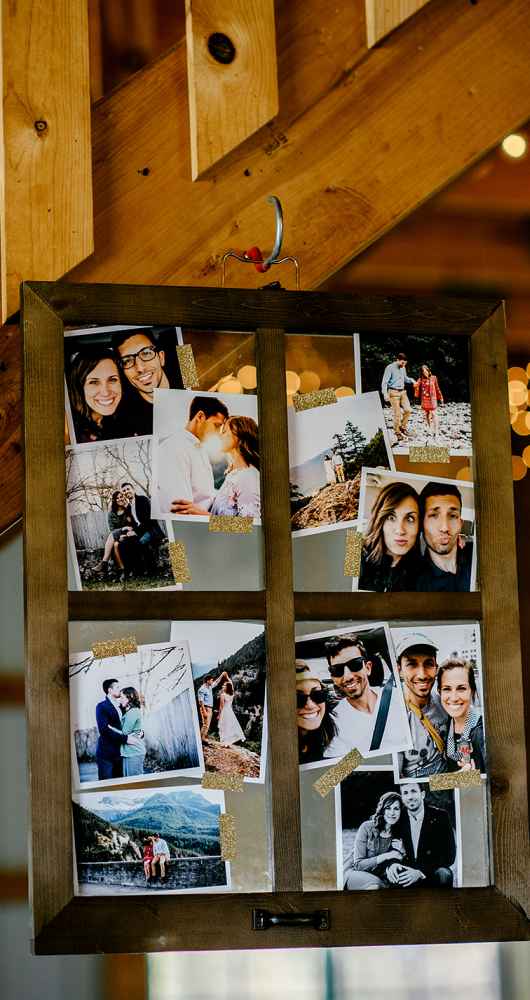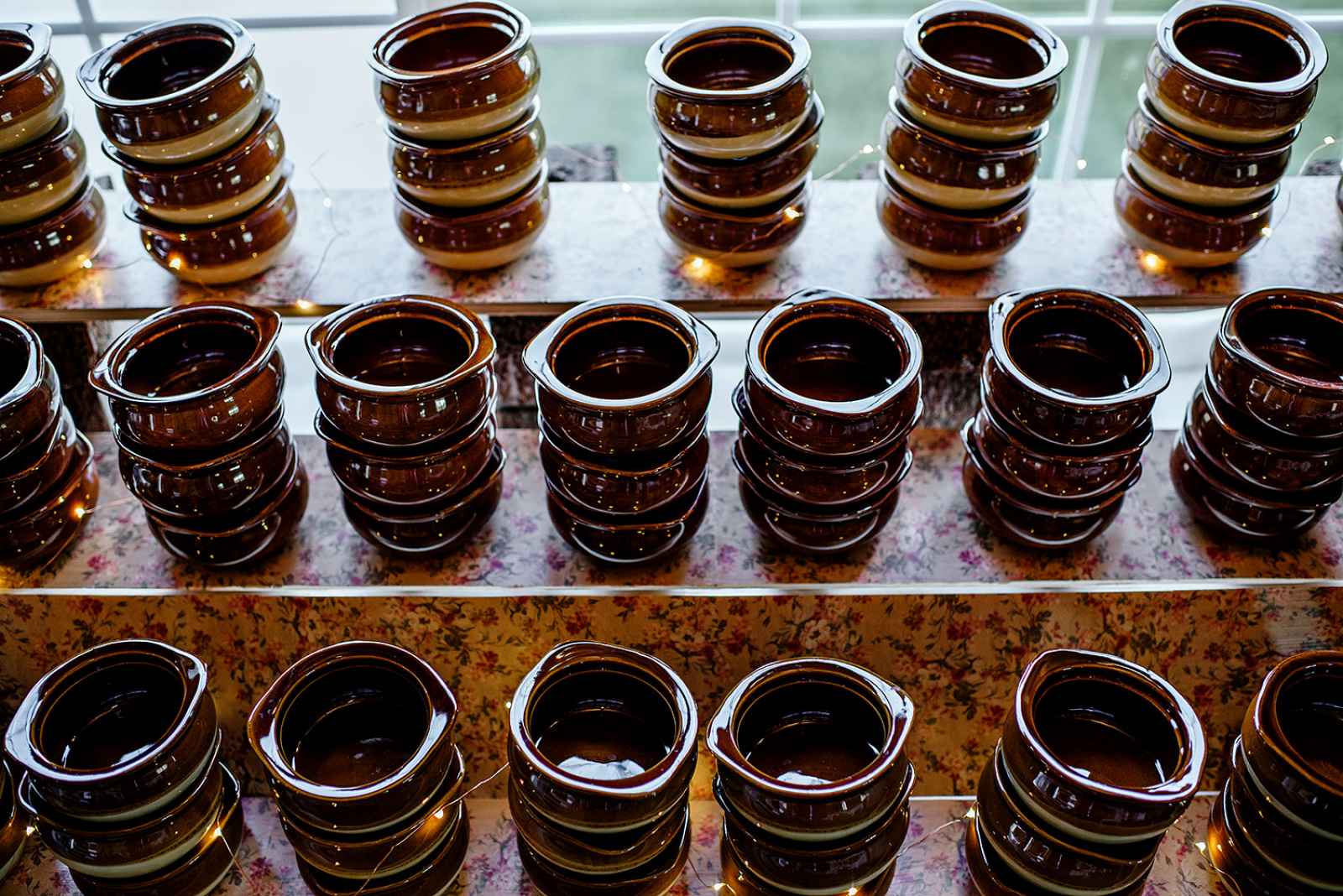 The fall-inspired palette for Abigail and Damon's special day featured plum, burgundy, navy and gold accents, and the wedding signs, sweetheart table backdrop, and hand-painted guest favors were all created by the bride herself. With the help of her mom, sisters and her best friend, Abigail created the bouquets a few days before the wedding and featured peach roses, white mums, white ranunculus, burgundy dahlias, lamb's ear and eucalyptus.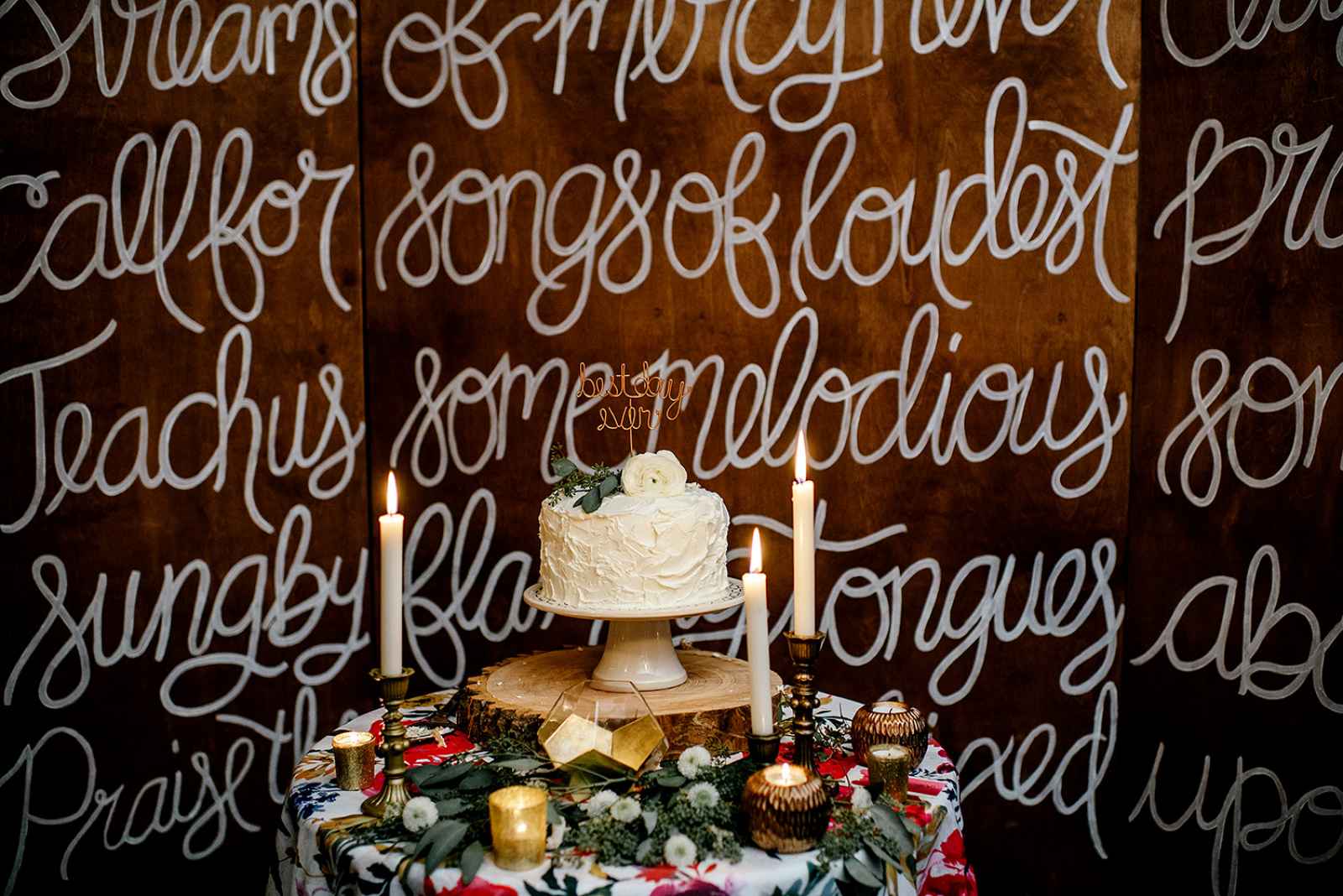 I bought my dress from White Magnolia Bridal Collections in Atlanta, Georgia. "My mom and I drove down there over spring break to look at dresses at BHLDN," Abigail says. "However, I went to White Magnolia before my appointment at BHLDN and found the exact dress I wanted! It was originally strapless but I ordered extra lace and tulle to add to the top. The amazing lady at The Alteration Shop in Fort Wayne, Indiana brought my dream to life and created the top of my dress exactly like I had envisioned."
 

Advice From the Bride

"I want other brides to know that it is possible to have your dream wedding on a small budget," Abigail says. "Damon and I had a very small budget. We spent more than half of our budget on photography because it was the most important to us. We spent the rest of the money on my dress, food, and table and chair rentals. We borrowed decorations and quilts, made signs and were creative to make our dreams come true with it not being extremely expensive. I loved everything about our wedding and if we would have spent more money on anything else, I wouldn't love it anymore. Brides, envision the most beautiful wedding for you and your groom, and budget out what is most important to you and be creative with the rest. Also, talk with your photographer about what locations would be best for lighting. Our photos are incredible because Karina & Maks utilized the lighting throughout the day and made it the most beautiful! Don't be afraid to travel to get great photos, it is ALWAYS worth it! My car battery even died where we drove for our first look and it's just a fun story! We scheduled everything throughout the day to make sure we were never rushed and everything was captured! It was seriously perfect!"



are you a bride-to-be?
We'd love to plan with you on weddingday-online.com. Let's get started!
 
are you a wedding extraordinaire?
Join WeddingDay Magazine in inspiring brides by partnering with us! See how here.