Alexis met her future husband Adam in high school gym class. But it wasn't until their junior year at Ball State University when they started dating. Although the couple had picked out an engagement ring together, Adam still managed to surprise Alexis when he proposed on the steps of La Porte Civic Auditorium, a place that holds a lot of history and meaning for them.
Alexis' first inclination was to find the perfect dress and she did so at BHLDN. She credits them for much of her wedding inspiration, along with Pinterest! Her dad was a tremendous resource in securing vendors for the big day, because he actually runs the venue and owns the catering company that the couple selected for their wedding day!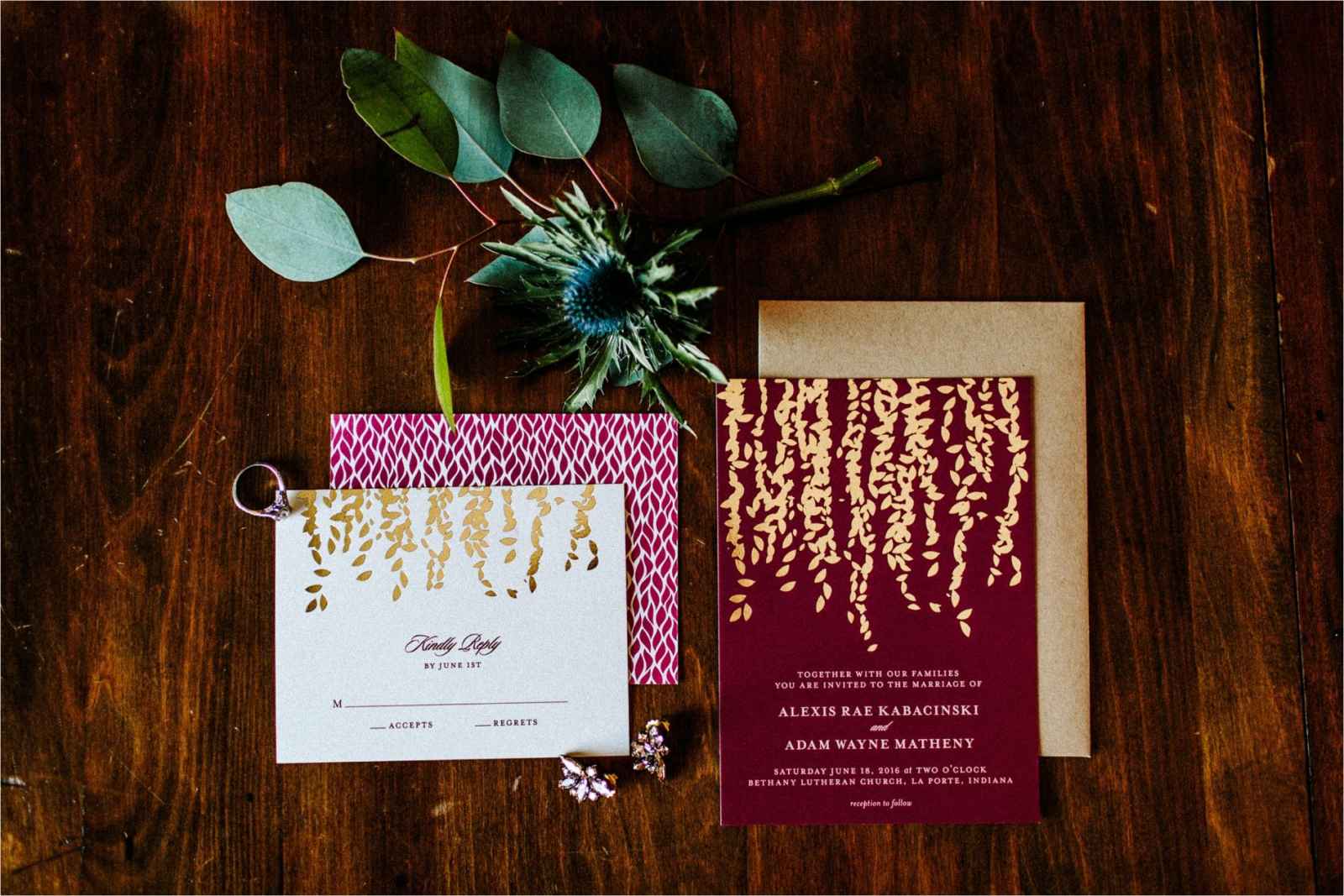 Alexis chose "Summer Berry" as her colors for the wedding after she stumbled upon a color inspiration picture on Pinterest. It showcased a darker pink/red with dark green and gold accents. "I thought the colors went so well together and that it was unique for an early summer wedding," says Alexis.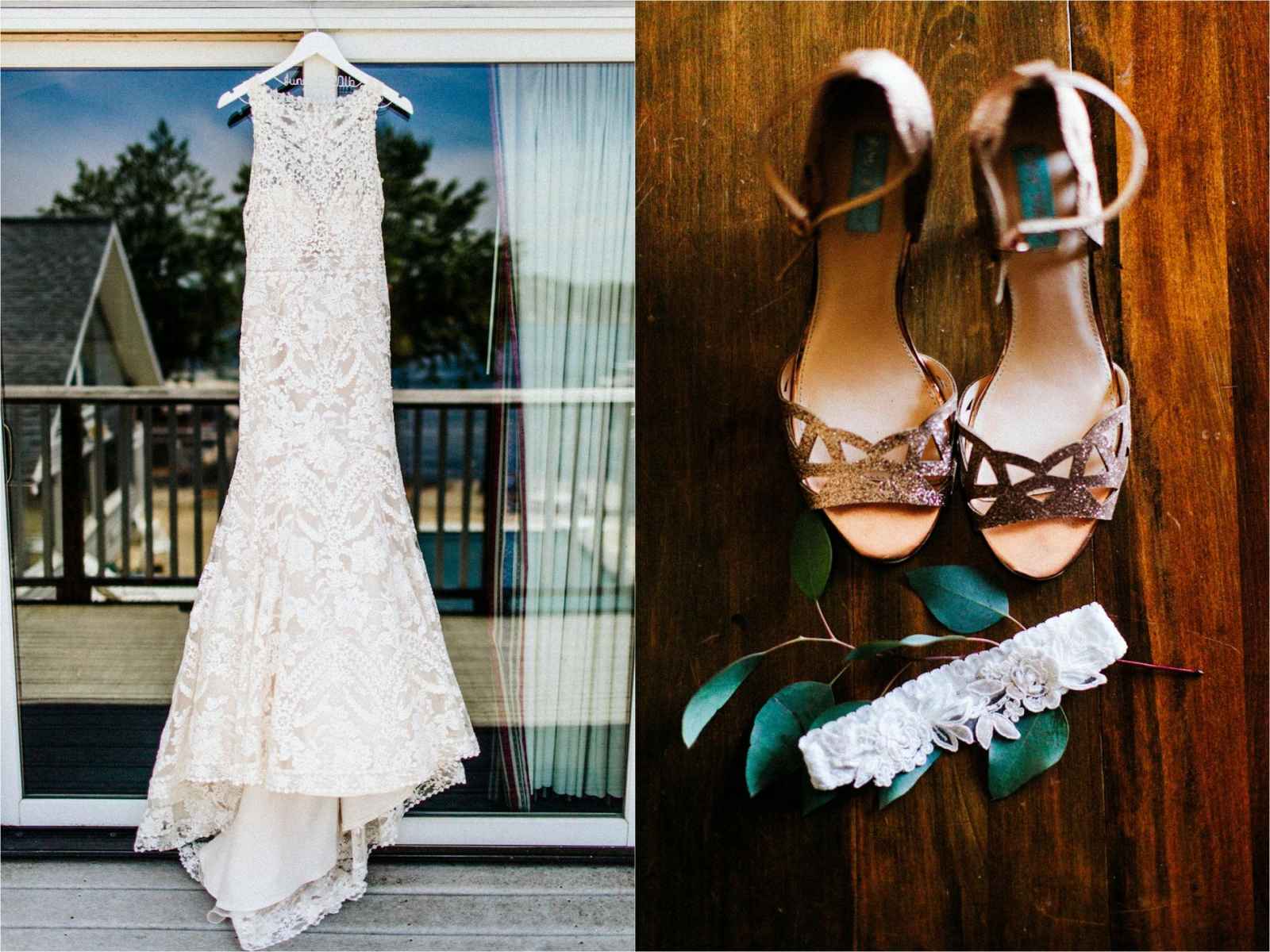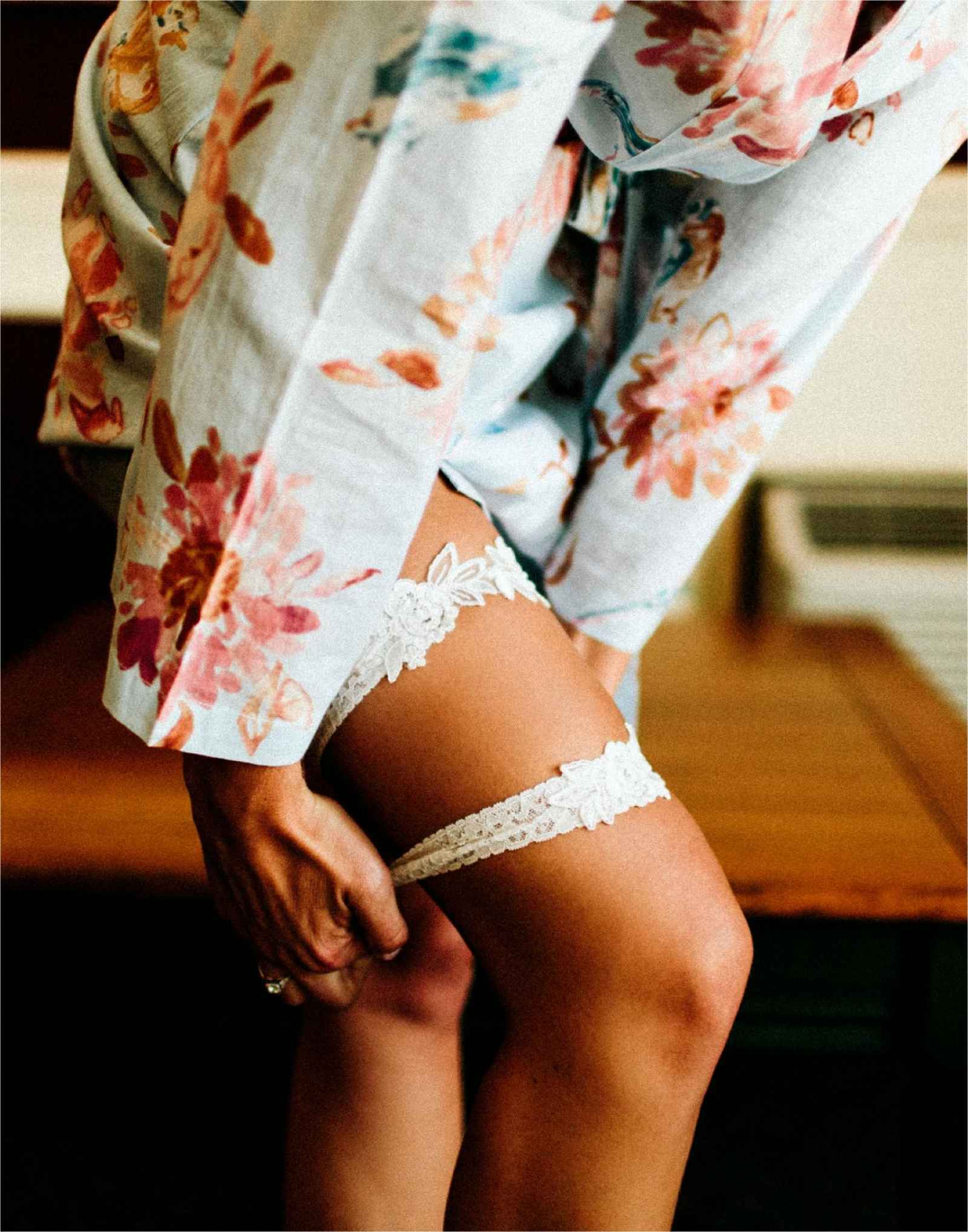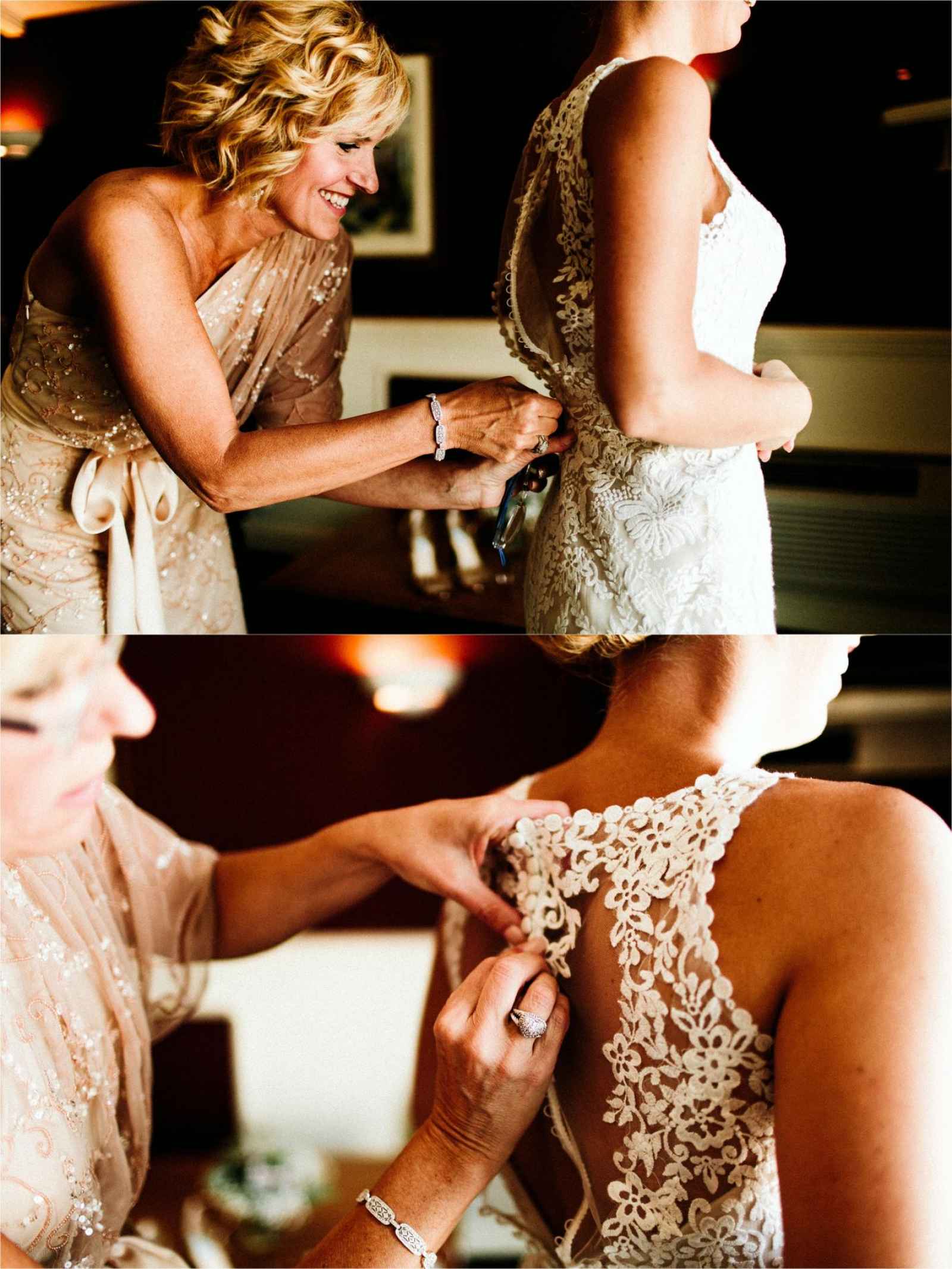 Alexis knew that if she was going to find the wedding gown of her dreams, it was going to be at BHLDN Chicago. She did her research and knew that their collection of gowns was what she was looking for. After narrowing her selection down to nine dresses, she knew that the Adalynn Gown by designer Eddy K. was for her.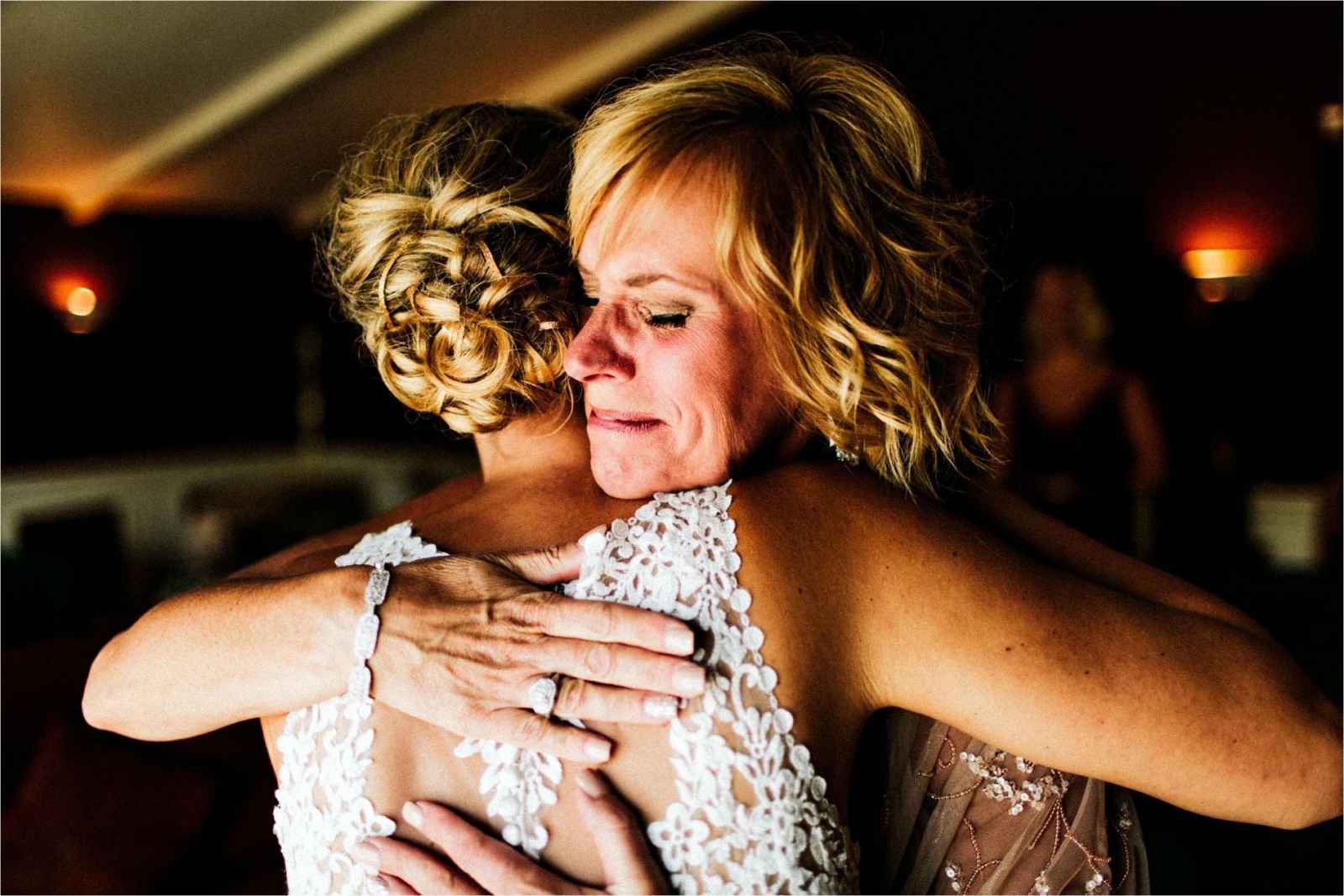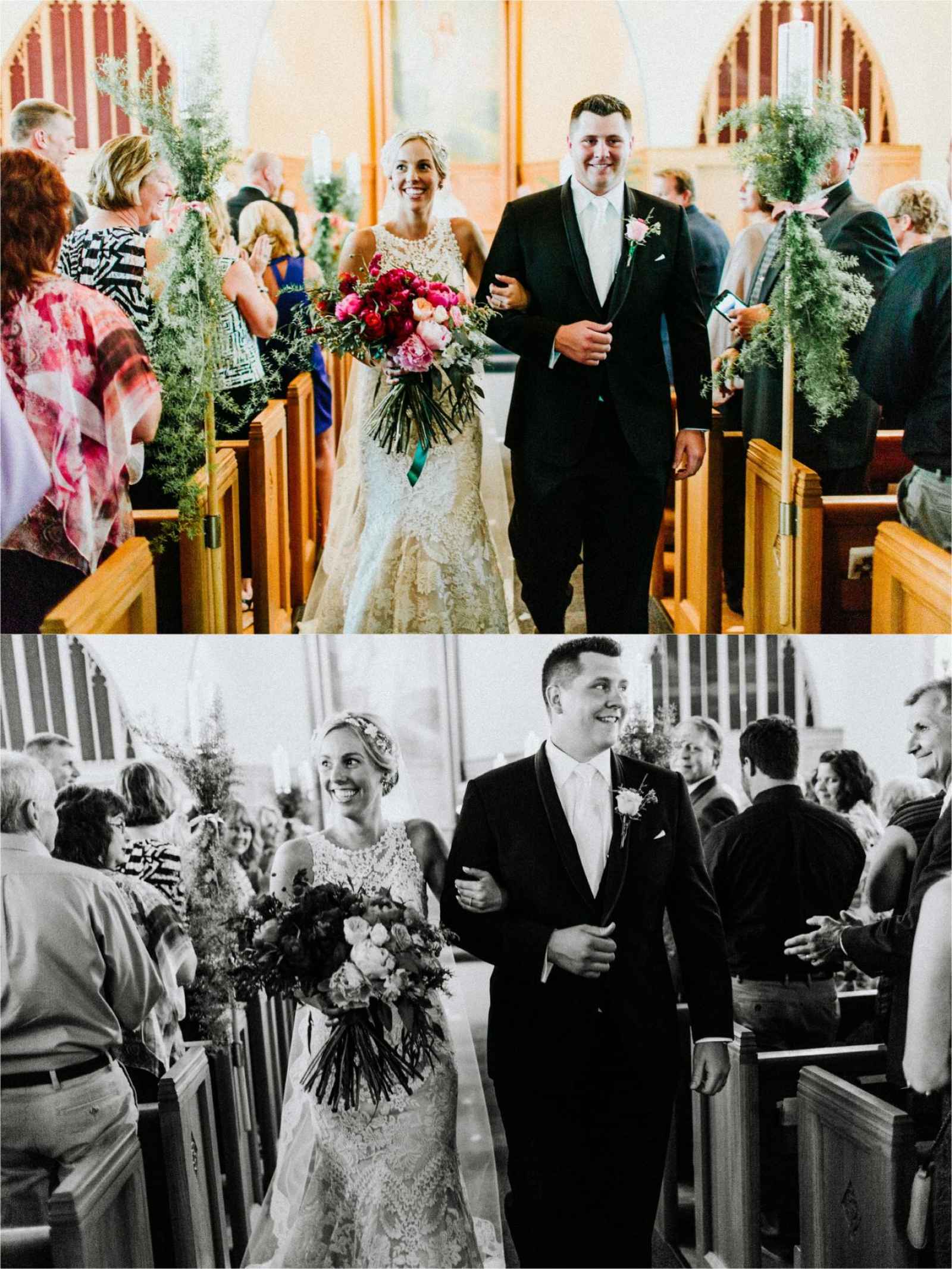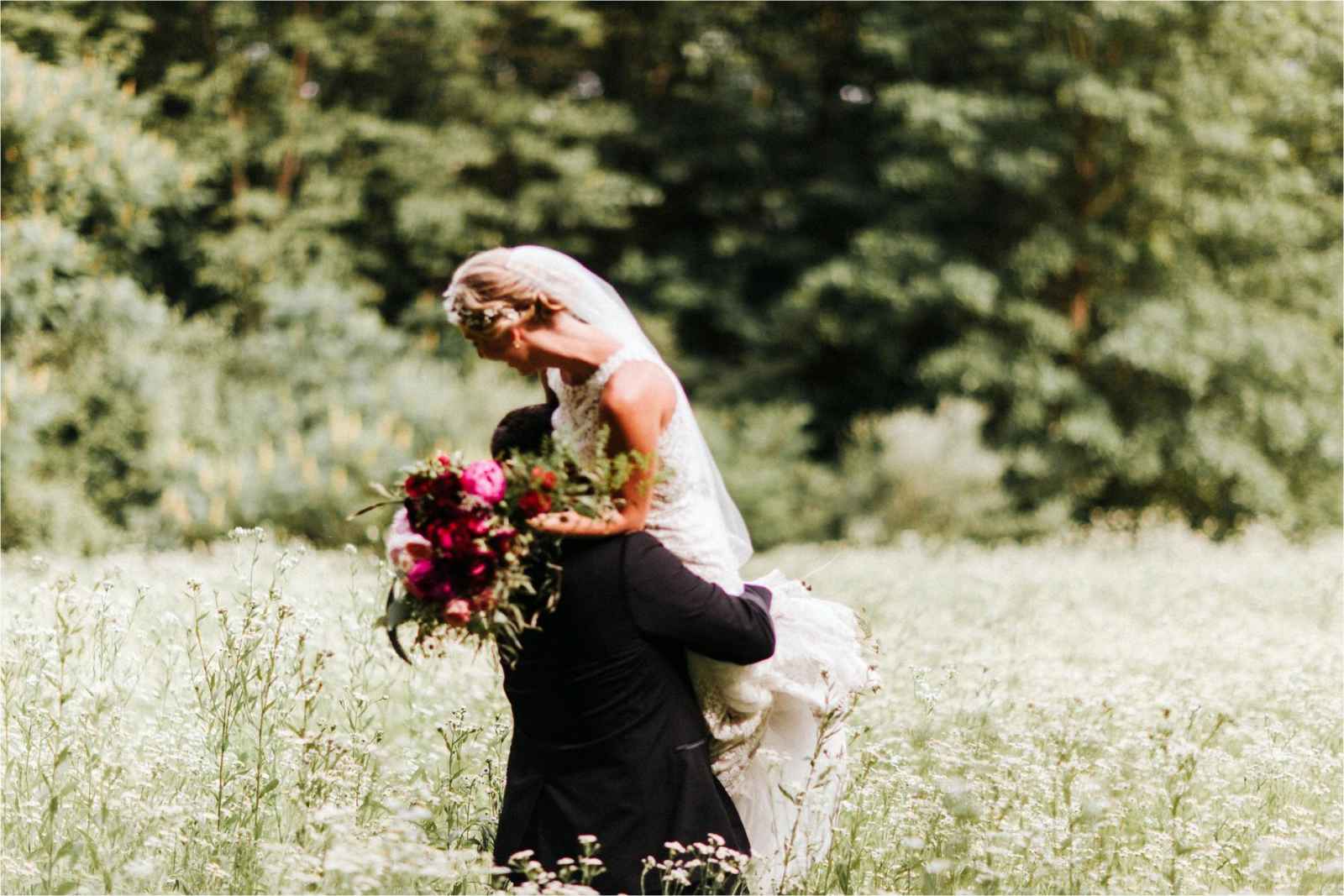 The floral, designed by wedding planner Tasha of Virtuous Events, brought the color palette to life with luscious reds, pops of pink and deep greens. Bouquets and centerpieces were designed with dark red scabiosas, Kansas City peonies, a variety of roses, wax flowers, Sarah Bernhart peonies, ranunculus, white scabiosas, jasmine, eucalyptus, succulents, china berries and more!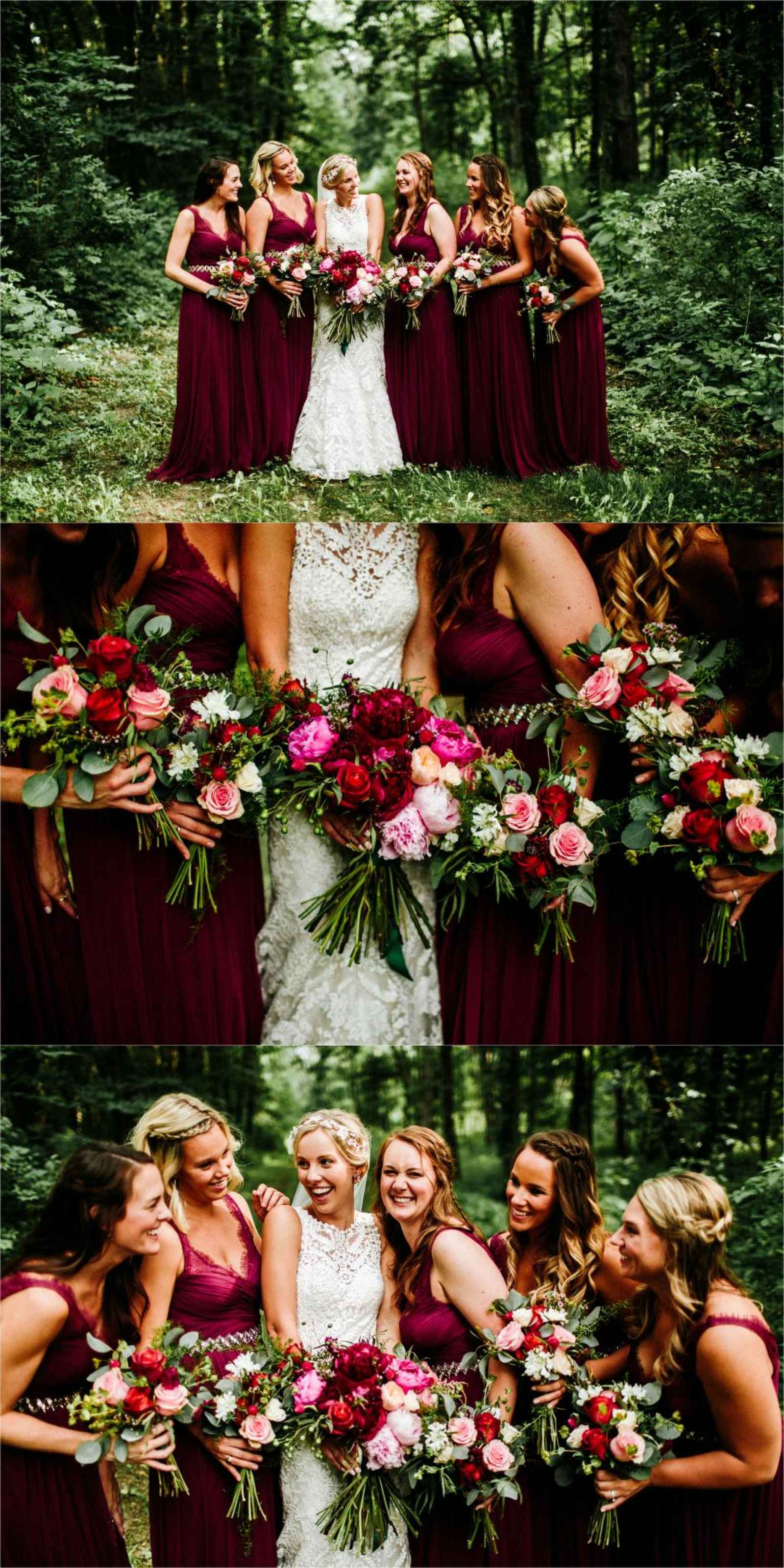 The guest favors were a labor of love between Alexis and her mom. Alexis planted all of the succulents and her mom painted all of the pots and handcrafted the name cards. Other D.I.Y. projects included the silverware placeholders and the chocolate boxes. Alexis' mom hand-stamped 350 monogrammed wax seals on the chocolate boxes.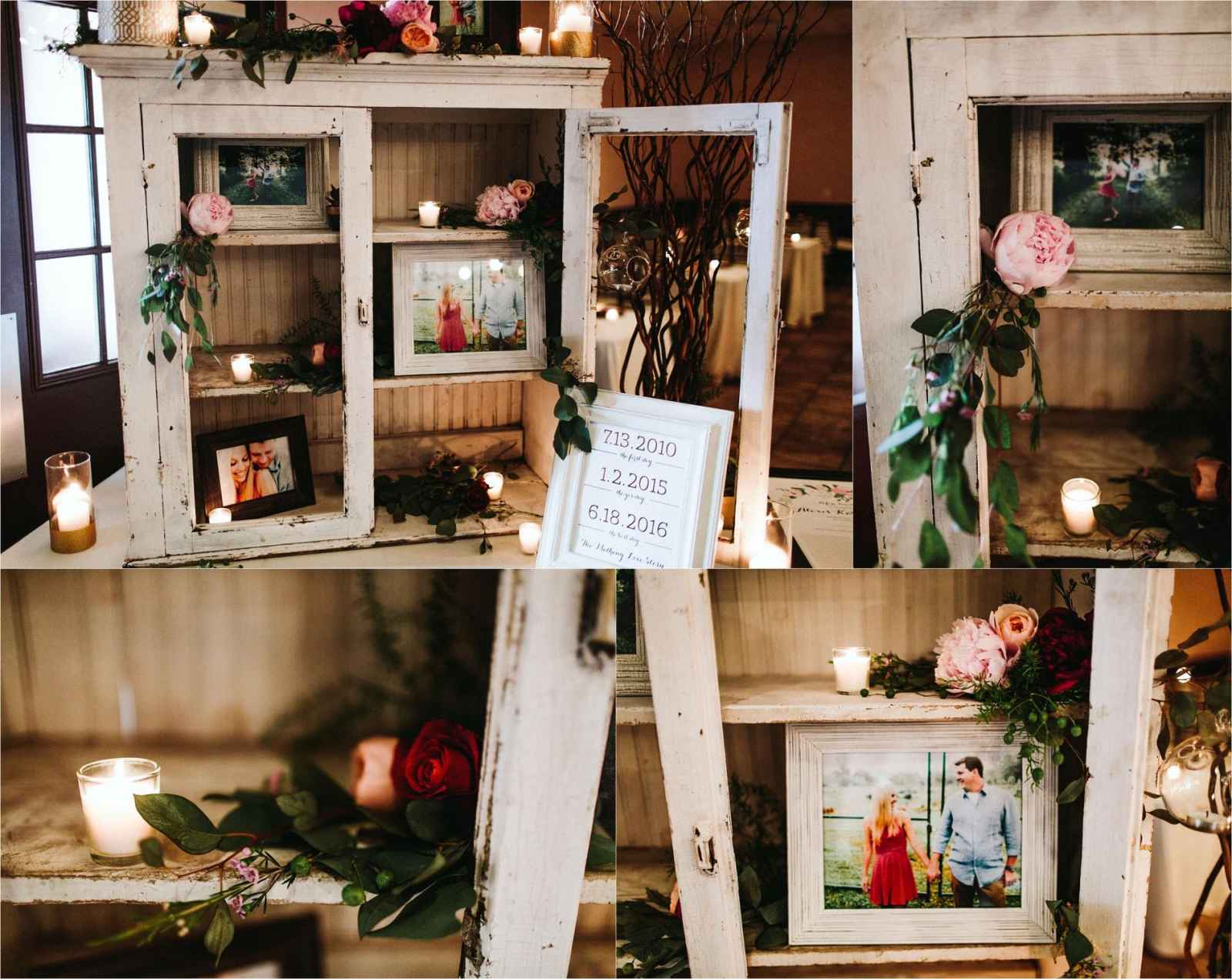 Adam and Alexis knew immediately that The Silver Palace in La Porte, Indiana was the venue for them. Not only is the interior incredibly beautiful, but it's also run by Alexis' father. Plus, he owns the catering company within the venue, so it was an obvious choice for them.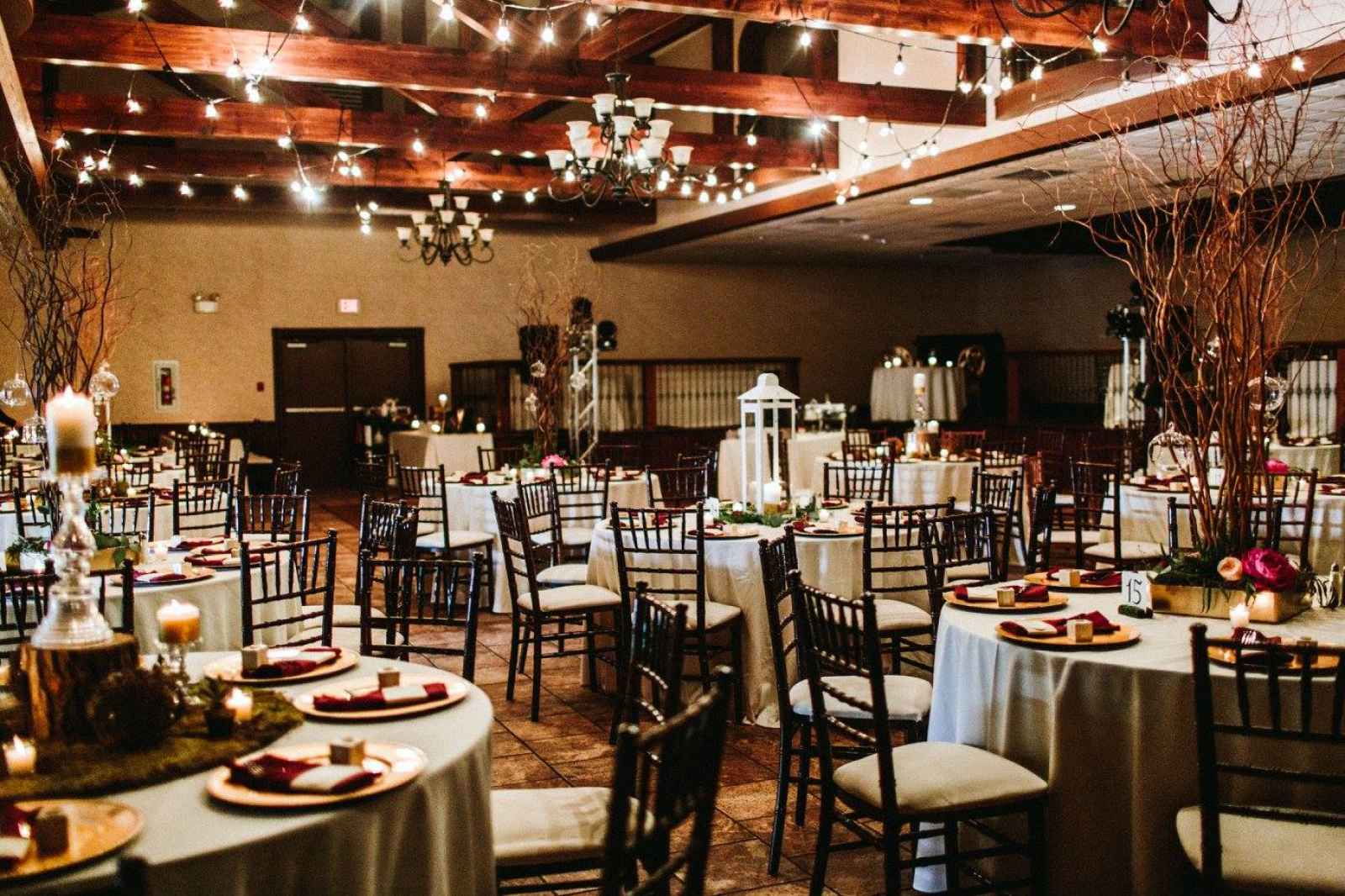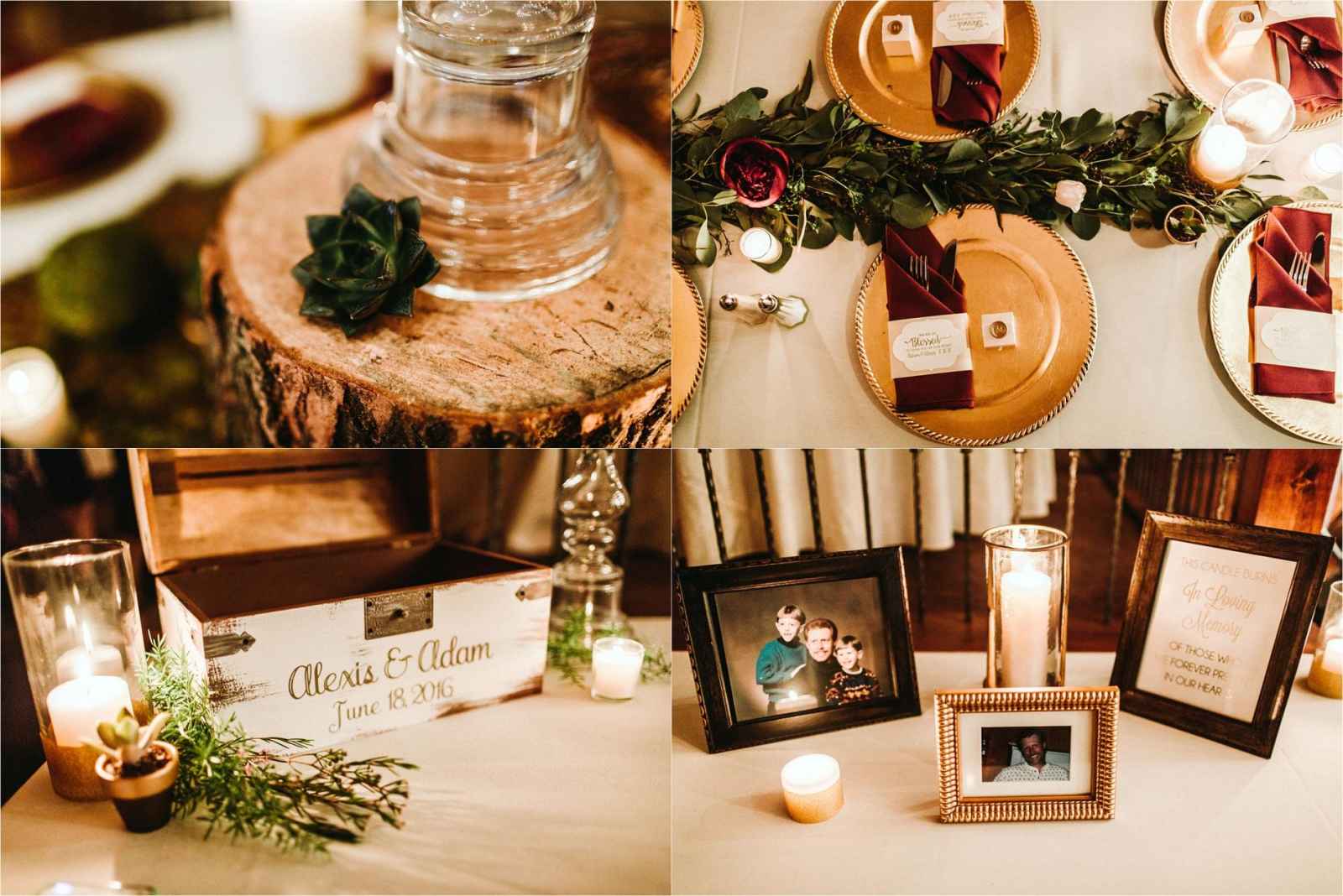 The couple included a memorial to honor Adam's father that had passed away. They included photos and a candle to remember him.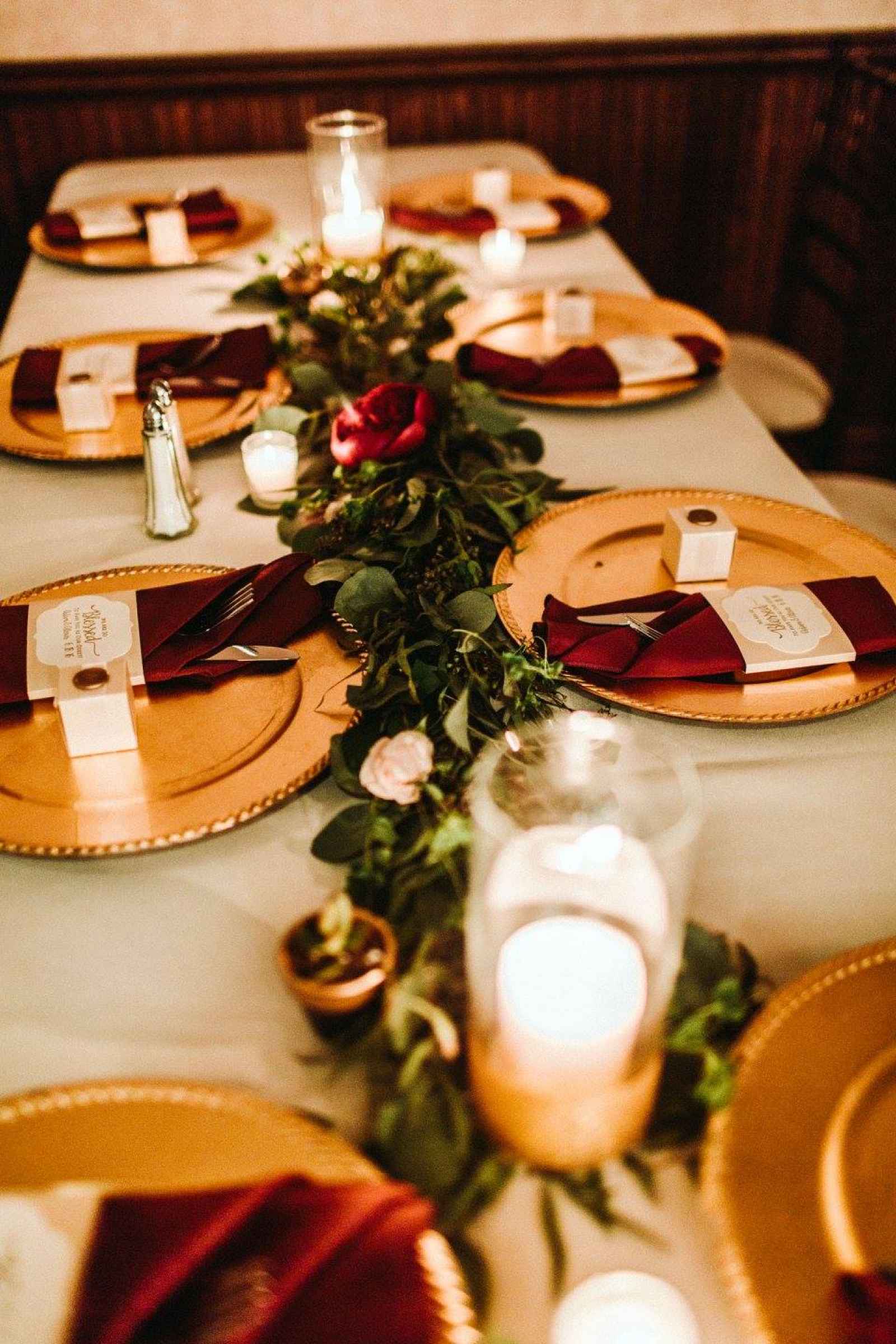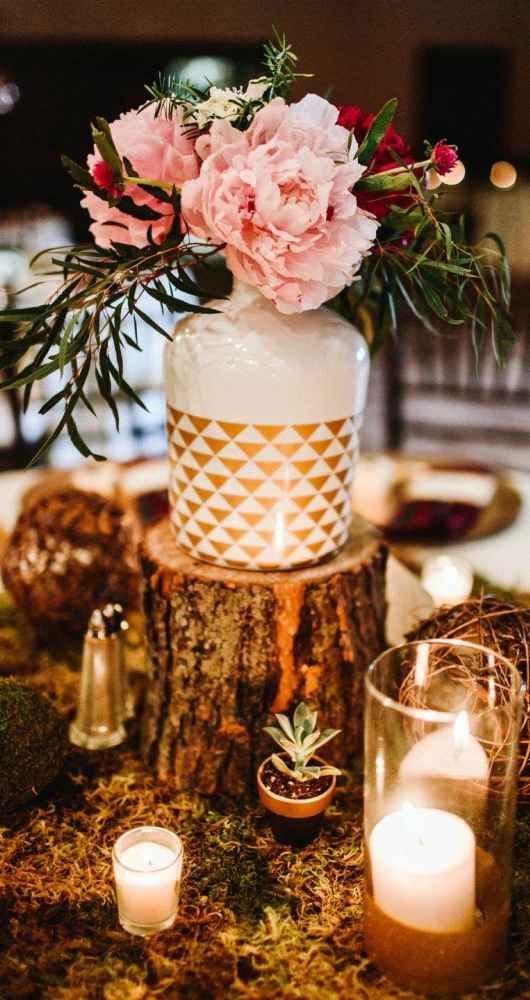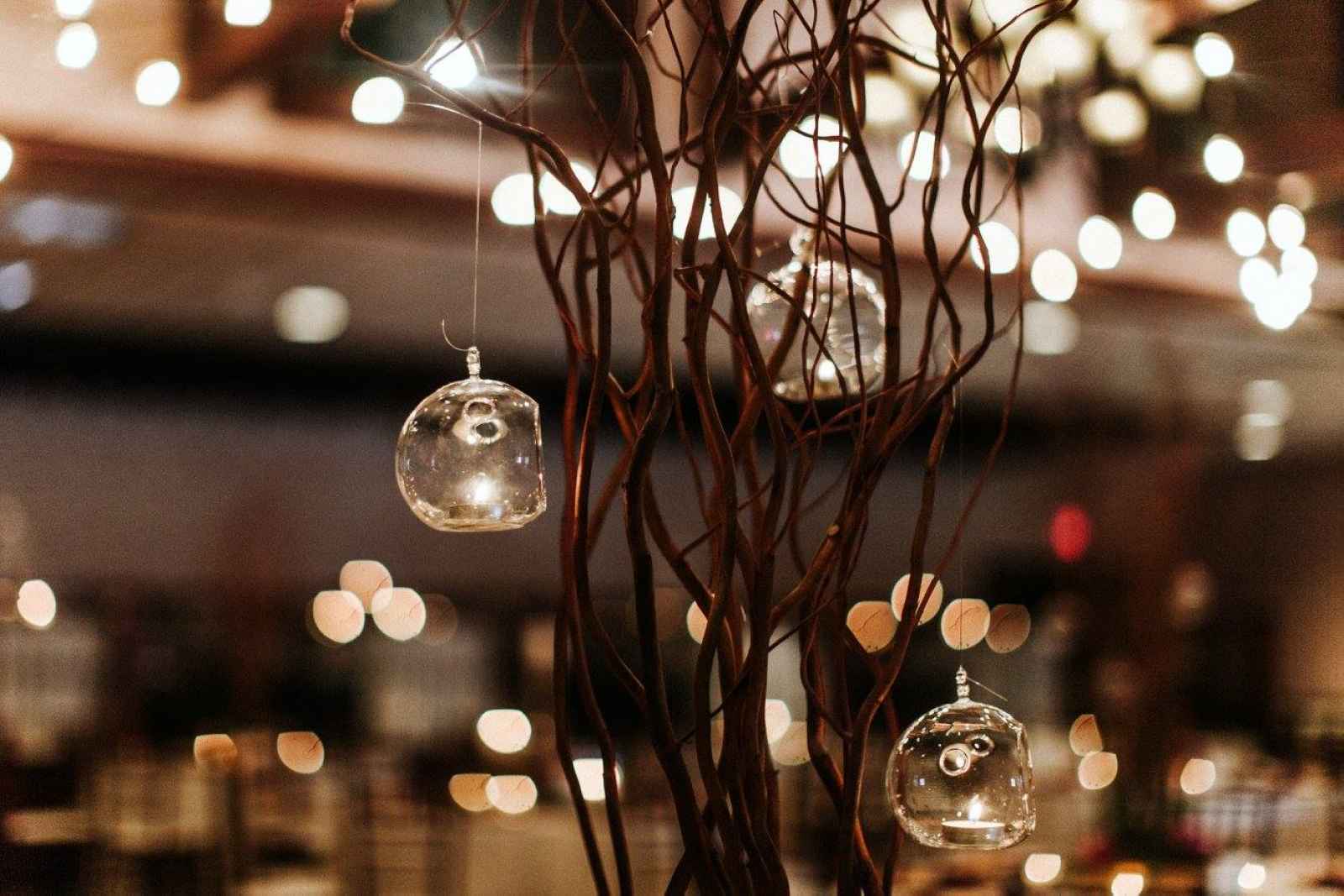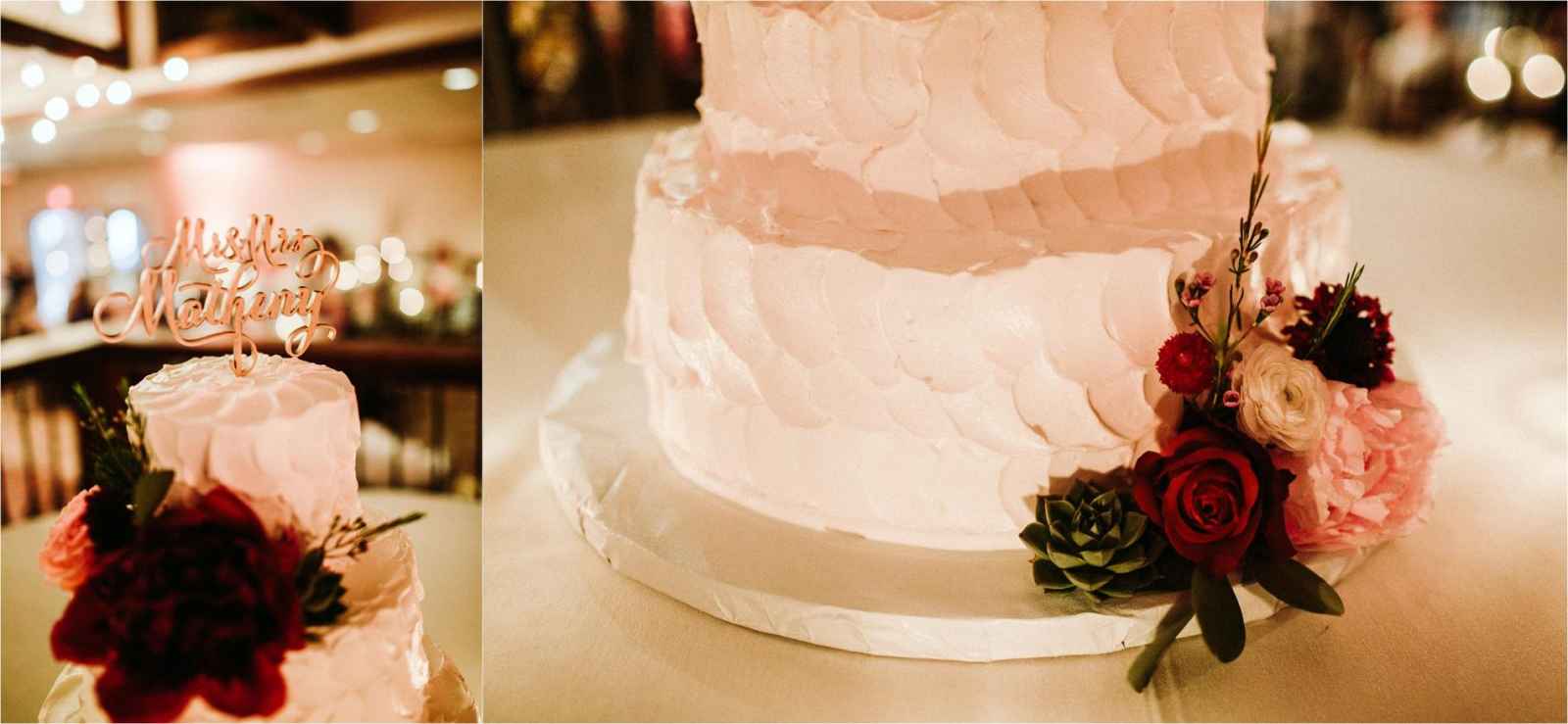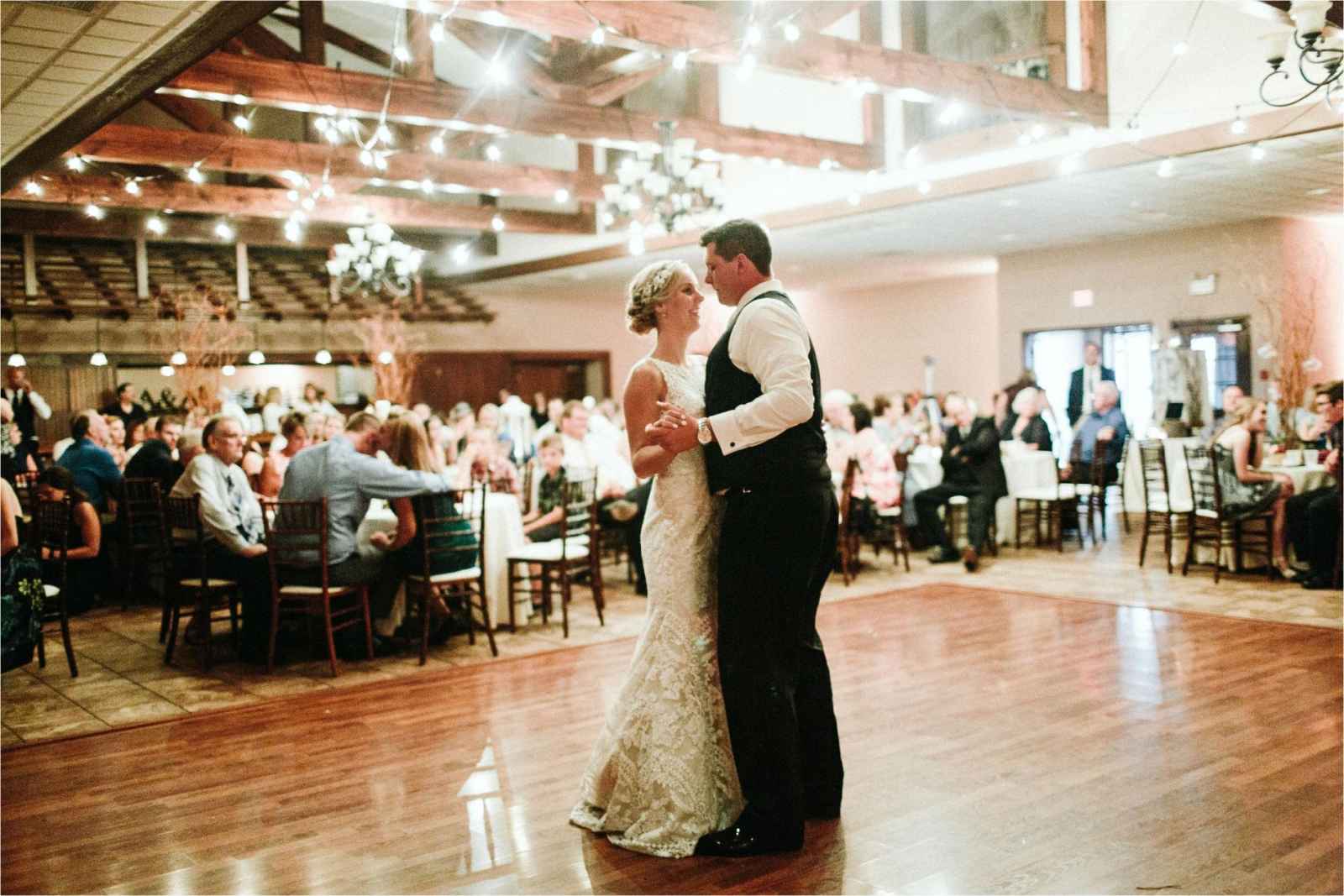 What we love
This color scheme "Summer Berry" is one of our new favorites and it's easy to see why! 
are you a bride-to-be?
Plan with us here.
Blog Sponsored By
Related Blogs