DREAM TEAM WEDDING
Alison and Cody Zoll took the worry out of wedding planning: they didn't have to plan it at all! A "dream team" of professionals did it for them--a group of five photographers from around the state and one event planner.
"Originally photographer Brandi Lee from Balee Images gathered a bunch of vendors and other photographers to donate their products, services and time for a styled 'fake wedding' photo shoot," Alison said. The wedding professionals had a contest for a model to fit the vintage dress and when Alison entered and they found out she was engaged, that was it. 
"They chose the date, the décor and almost everything in between," Alison said.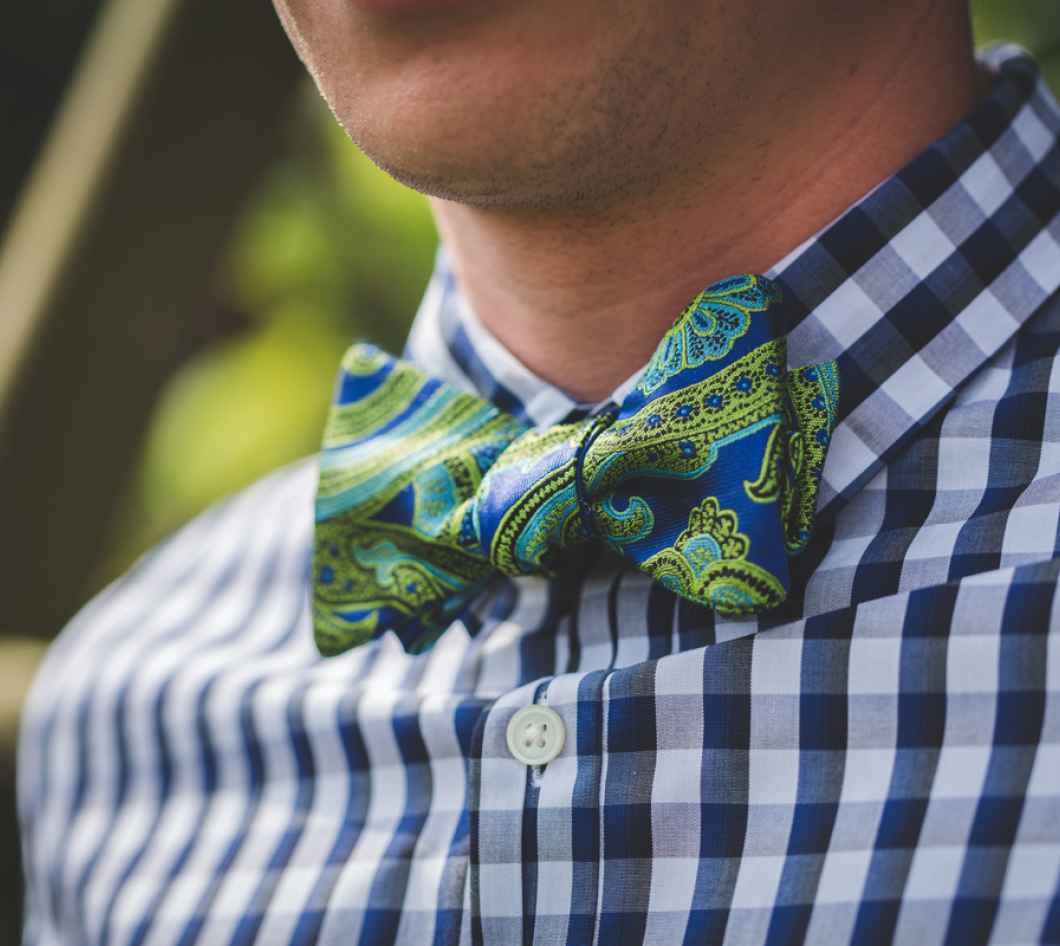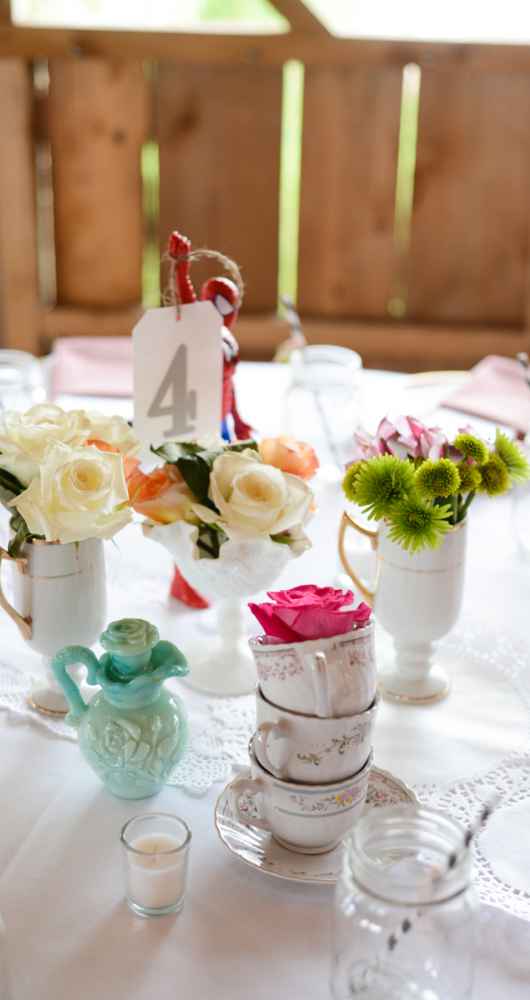 THE PROPOSAL
Alison and Cody went to the same high school, but didn't start dating until about 10 years later after running into each other. Two years after that, while at the Z Ocean Hotel in Miami Beach prior to leaving on a cruise, Cody proposed to her at sunset from one of the balconies of their spectacular hotel room. 
"I wasn't expecting it," Alison said. "Some people at work thought he was going to propose and I just brushed it off. I don't know why, but I thought I would know when it was coming. I'm a very hard person to surprise….but I was clueless!"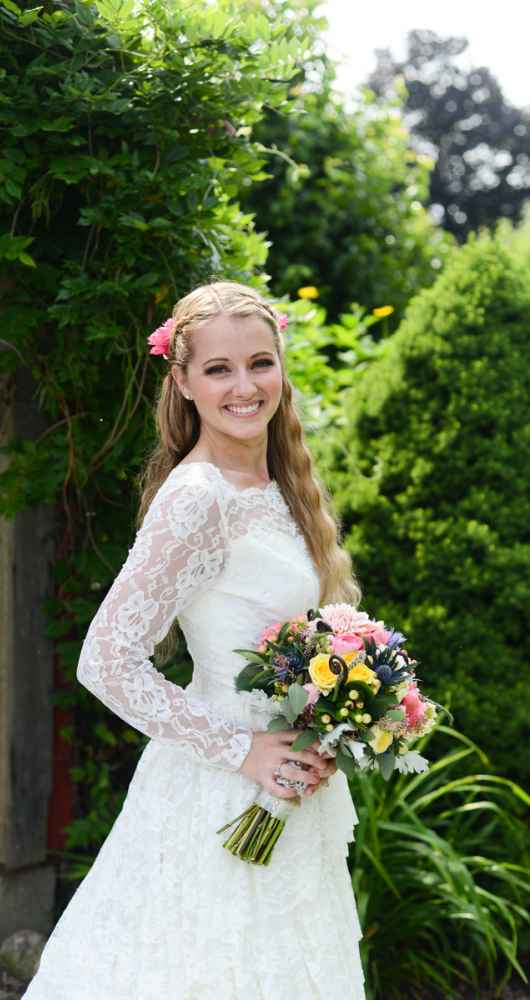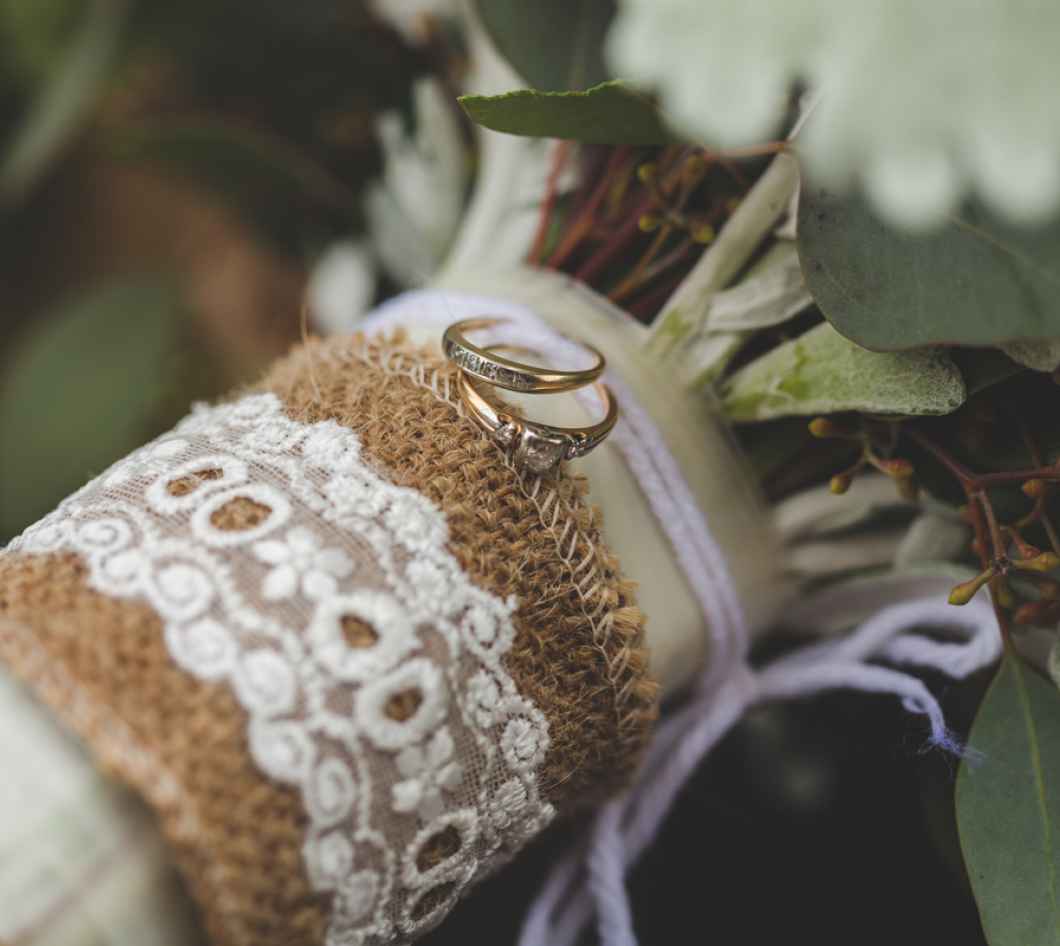 IT TAKES A VILLAGE
Five photographers, a planner, a florist, and a caterer (among others) collaborated for the vintage wedding décor and theme, which just happened to match what Alison envisioned anyway. 
"Once I knew that I wouldn't be planning most of it, I thought it would be easy," Alison said. "I highly recommend hiring a planner to do the worrying for you. They did all the stressing for me.  I knew if I would have had to plan my whole wedding I would have been obsessing about things I couldn't control. I was able to sit back and enjoy every moment and it was WONDERFUL!"
Ashley Carson, the planner and owner of Ashley Thunder Events and the Red Barn Experience, the wedding and reception venue, said the details of the wedding came together perfectly. "So many aspects of this made it special from the couple who totally handed over their special day to us to all of the special DIY details that went in it! We flooded the barn with more than 1,000 hand-strung doily banners and garlands, used lots of vintage furniture and dishes, and even had an old-time lemonade stand for guests to enjoy."
Alison customized her bouquet with her grandmother's engagement and wedding rings to fit the vintage theme.
The flowers looked like they had been picked fresh that morning with a mix of Dahlias, Roses, Gerber Daisies and Anemones. 
The centerpieces were half floral and half knick-knacks such as lanterns and tea cups. Because Cody is a superhero/comic book fan, the "dream team" dreamed up super heroes to hold up the table numbers.
Other vintage details included mini pies and regular pies, made fresh from local ingredients in a true farm to fork experience.
What can you say about the dress? "It really made the wedding stand out," Alison said. "I could not have picked out a more beautiful vintage dress myself. It was absolutely stunning!"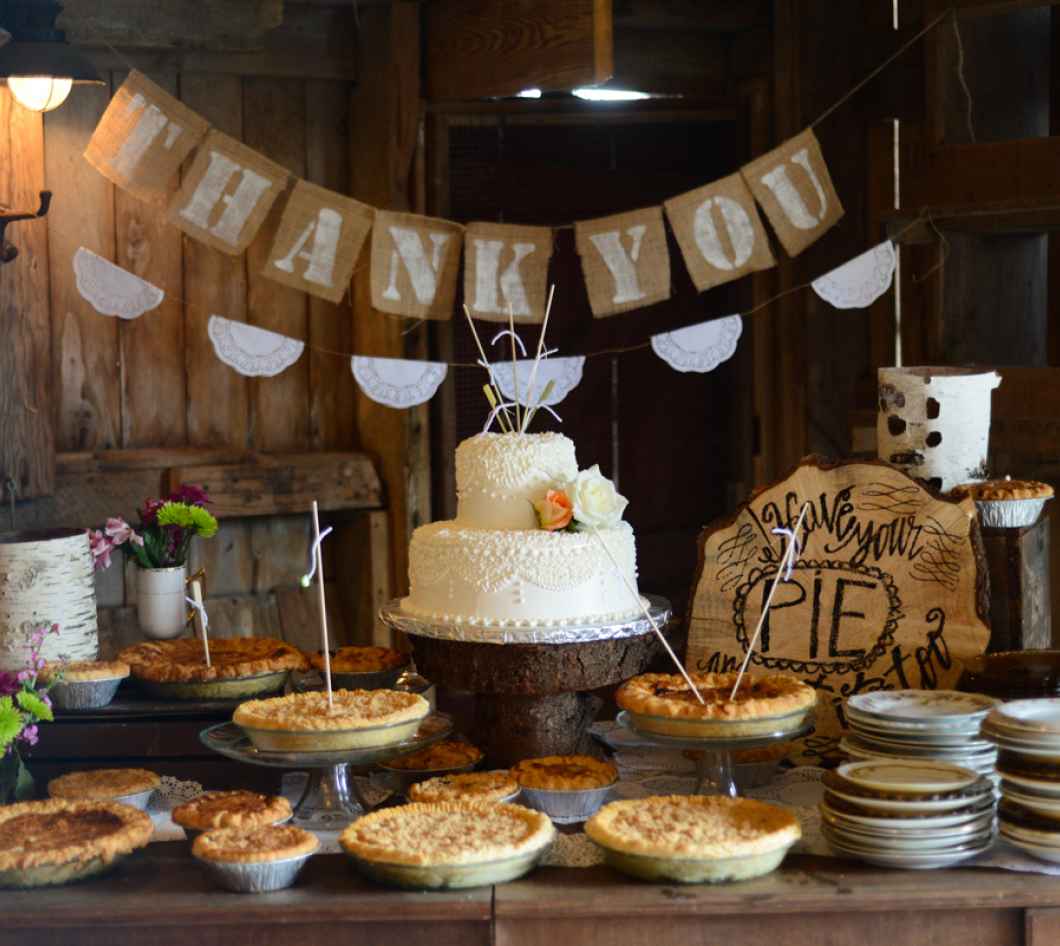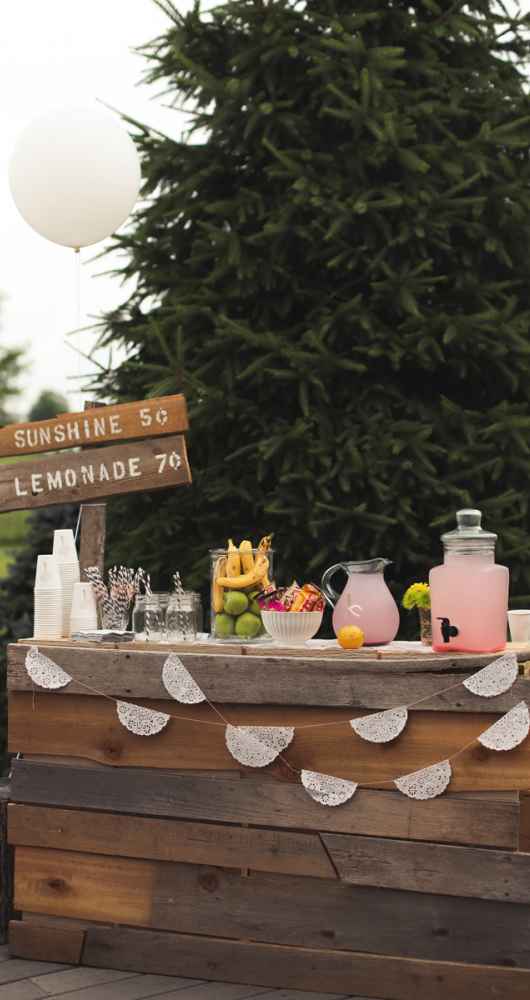 THE DAY OF...
Alison describes the day of her wedding as a "perfect dream." Her mother- a former mayor of a northern Indiana city – married Alison and Cody – and her dad walked her down the aisle.  "And I walked away the wife of a man who couldn't possibly be more amazing," Alison said.
The couple decided to write their own vows even though the thought of saying them in front of their 100 guests made them more than a little terrified. But Alison quickly added that the mixture of sweet sentiments and hilarious quirks made the moment one of her favorites of the day. 
This flexible bride described the reception as "Best. Party. Ever." She said their families are still talking about it. Festivities included sparklers, paper lanterns and eating hot dogs from a mini hot dog stand.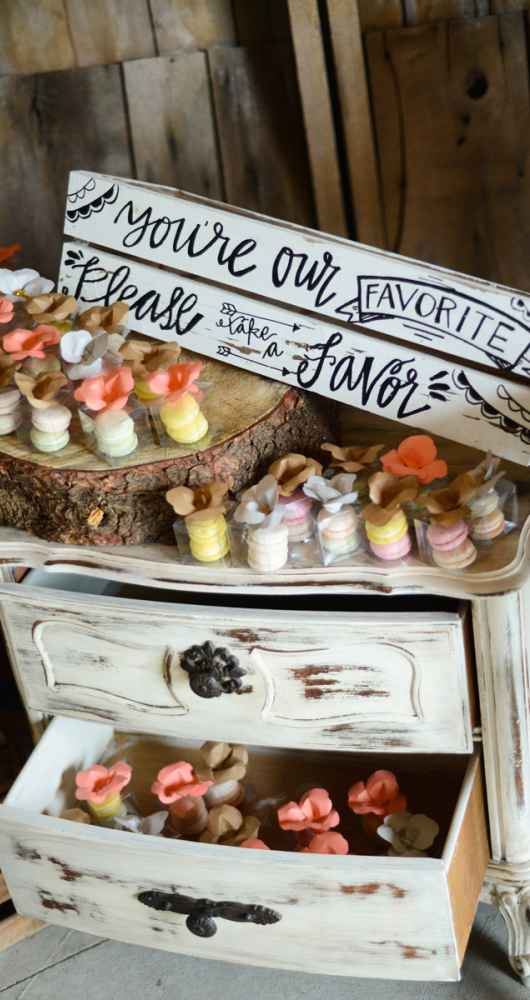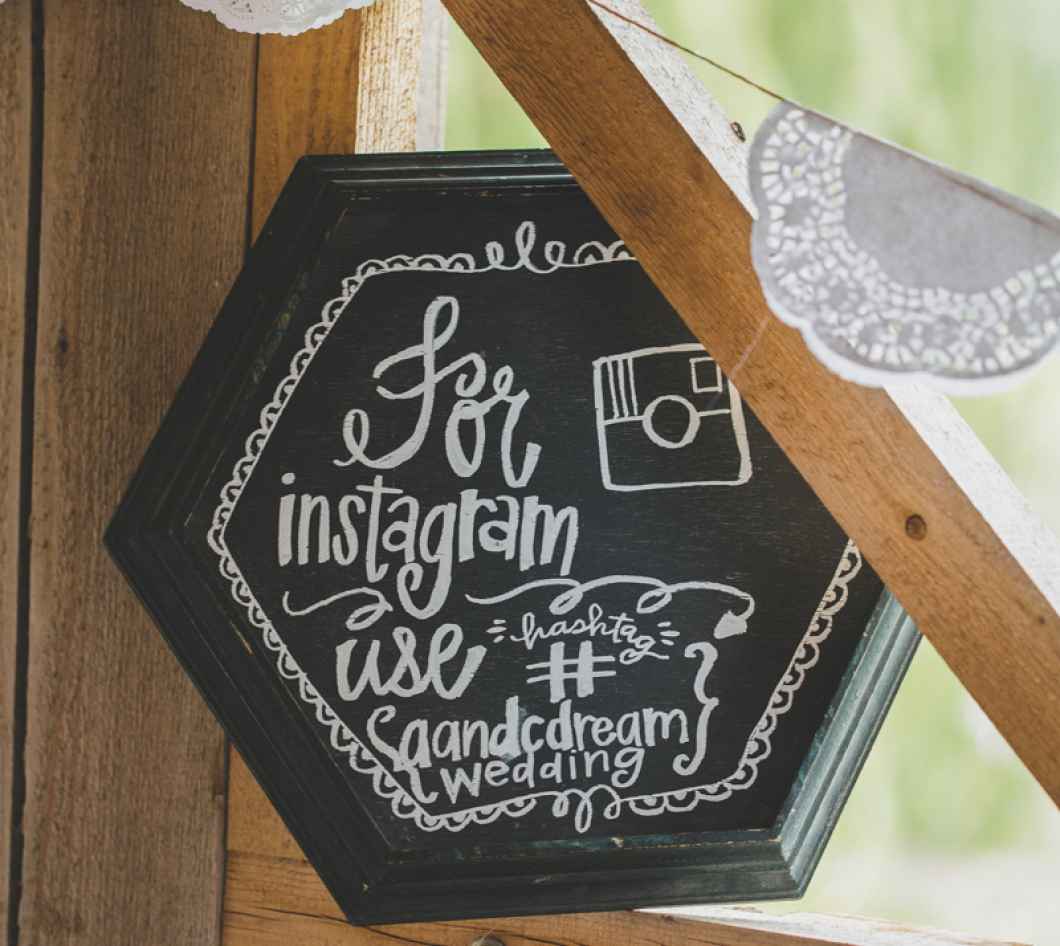 A PAPARAZZI PARTY
With five photographers there snapping photos – how could you not feel like you were on the red carpet! Alison said all the photographers were so much fun, in addition to taking stunning images. "They even put their cameras away half way through the reception and danced the night away with us.
Blog Sponsored By
Businesses Involved
Ceremony & Reception Location
Related Blogs