HOME IS WITH YOU
A PERFECT HUNCH
Convinced they were a perfect match for each other, it took a mutual friend of Anna Tippmann and Michael Royal five months to finally bring the two together at Rack & Helen's, a popular downtown New Haven bar and grill.  
Immediately hitting it off, the two were just as their friend predicted, perfect for each other.
Anna and Mike's first date found them at a Komets hockey game in their hometown of Fort Wayne, Indiana, where they were chosen to participate in a contest during the second and third periods.  "We didn't know what we were competing for when we were selected," Anna explains. "It turned out, the winning couple won an engagement ring."  
Just shy of first place, Mike and Anna were defeated in a game of musical chairs.
After their first date, their relationship blossomed and nearly after a year of dating, both won their true grand prize when they married in February, 2011.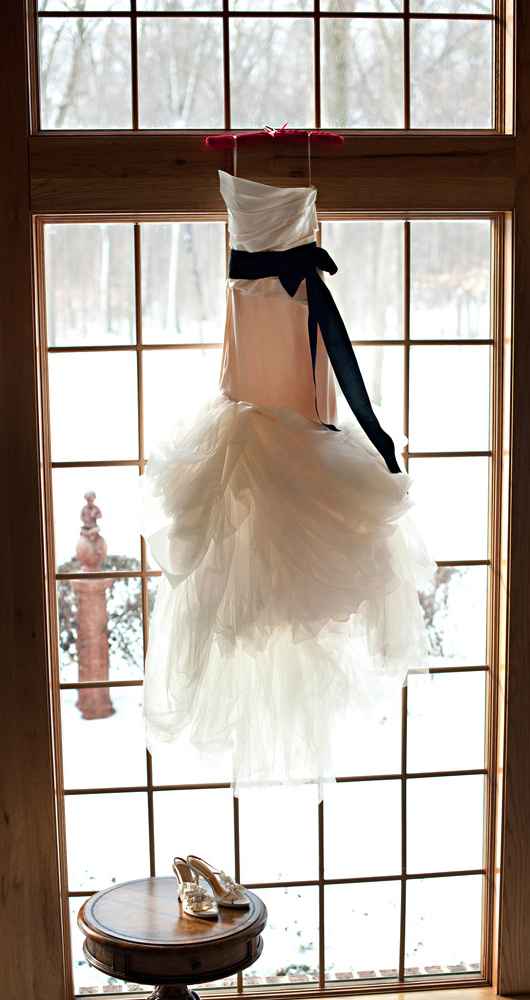 A WEEK EARLY
It didn't take the two long before they knew they were meant for each other.  "I began to build my life with her as my centerpiece, when I was around her...I became conscious that that's where I wanted her in my life," Mike adds.
The weekend before Mike's planned proposal to Anna, the two attended a weekly Sunday get together at her family's home. A traditionalist at heart, Mike took this opportunity to ask Anna's father for his blessing.  "I was pretty much on top of the world," Mike explains as he got the approval he hoped for.  
Full of excitement, Mike showed one of her brothers a sneak peak of the ring on his phone.  "Her brother immediately asked, 'If you had the ring on you, would you do it now?'"  As quickly as Mike responded "yes," Anna's brother grabbed Mike's keys, got in his car and arrived back with his sister's future engagement ring.
Surrounded by her family, Mike reassured Anna of his love for her, promising her forever by getting down on one knee and proposing.  "Of course I said yes!" Anna remembers. And the wedding planning began.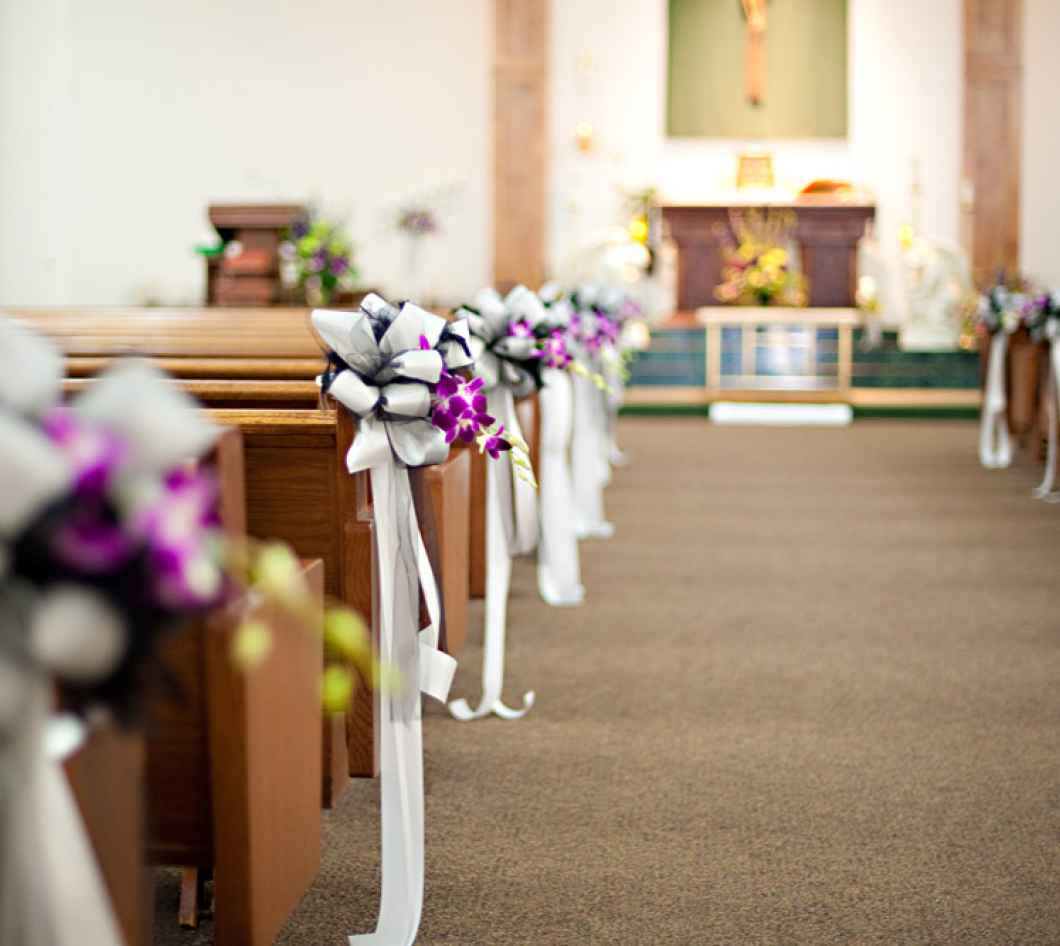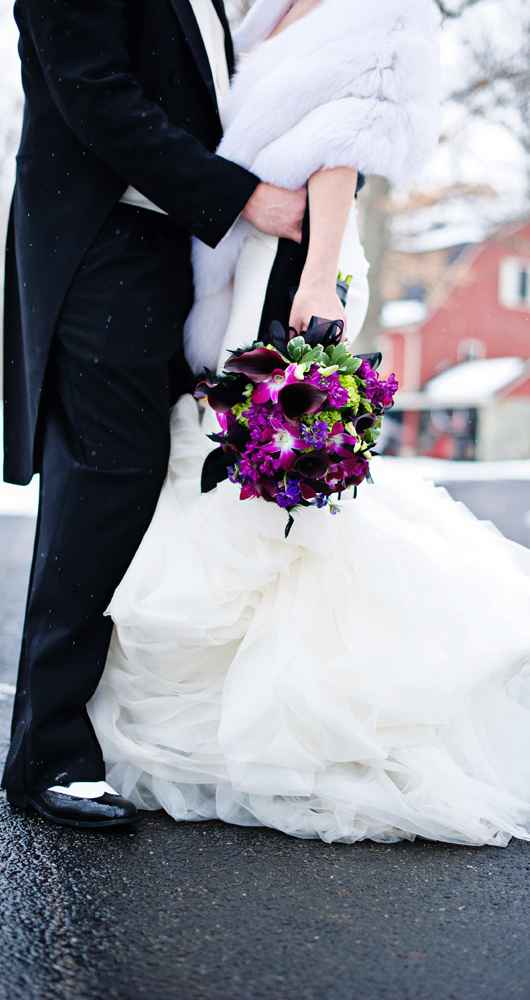 WINTER WONDERLAND
Living in the Midwest, Anna and Mike know the weather can be unpredictable, but their big day at the end of February turned out the way they had hoped. Anna explains, "We were really just hoping there wouldn't be a blizzard, other than that, weather is weather."
The picture perfect winter scene worked great as photographer Nicole (Portraits by Nicole) snapped some outside shots of the newlyweds. The snow on the ground and beautiful bouquet of deep purple, magenta and green flowers wrapped in black ribbon complemented the elegantly dressed couple as they shared what Mike recalls as his favorite memory.  "I very vividly realized, as I was holding Anna's waist and kissing her, that this is my wife."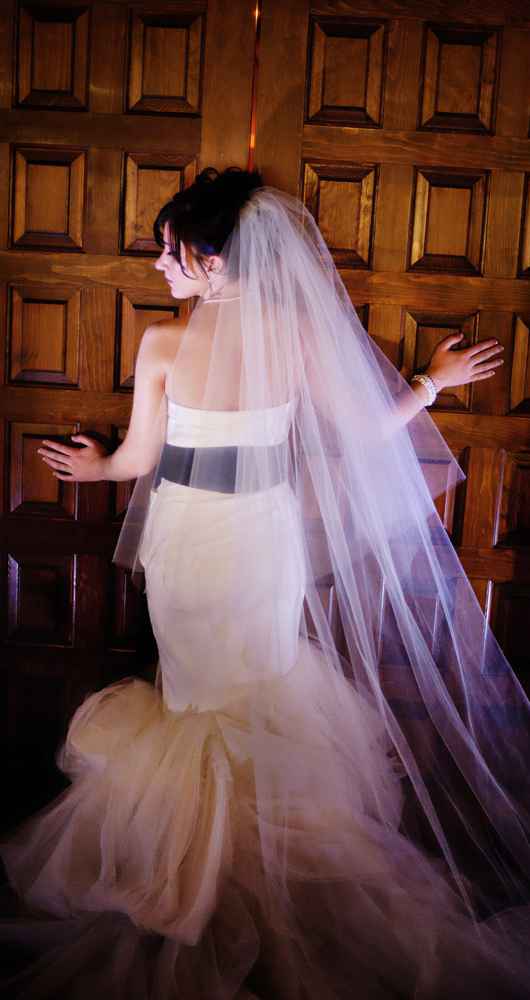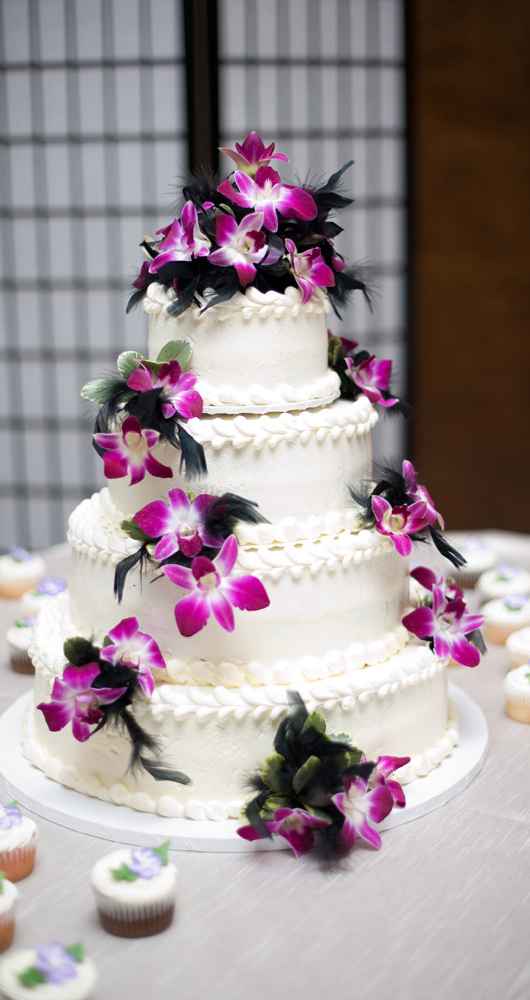 BABY, I'M COMING HOME
Sharing an interest in music, Anna admits, "Mike and I are a little geeky about music. He plays guitar and I drum, so we play together."  Their passion for music turned out to be the ideal setting for their engagement pictures.
Dancing to the catchy song "Home" by Edward Sharpe and the Magnetic Zeros as their first dance, the rockin' twosome, along with nearly 500 friends and family, enjoyed an unforgettable night of celebration and dance.