It's always nice when couples meet through friends. For Arica and Derek, a mutual friend's persistence paid off after they finally succeeded in blindly having the pair meet in Traverse City on New Year's Eve. "He asked me on a date just one week later!" says Arica.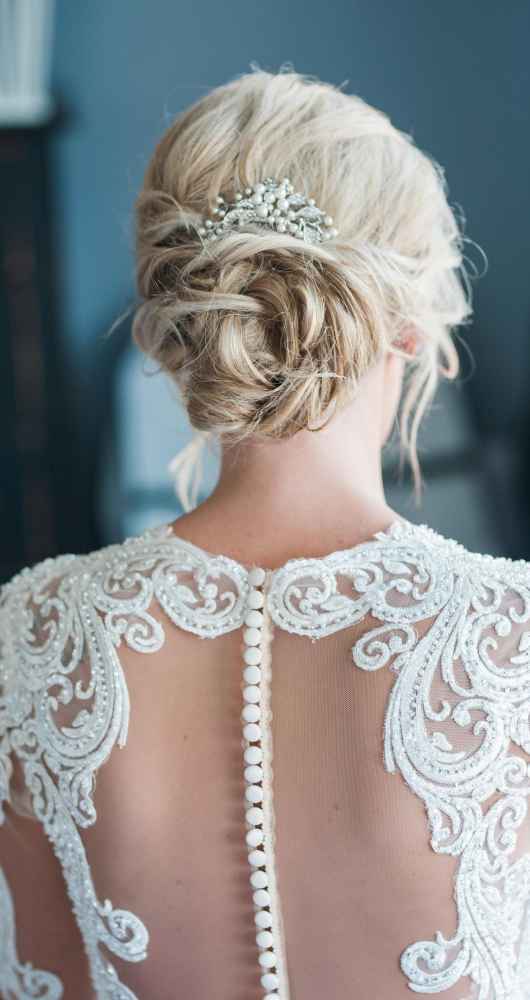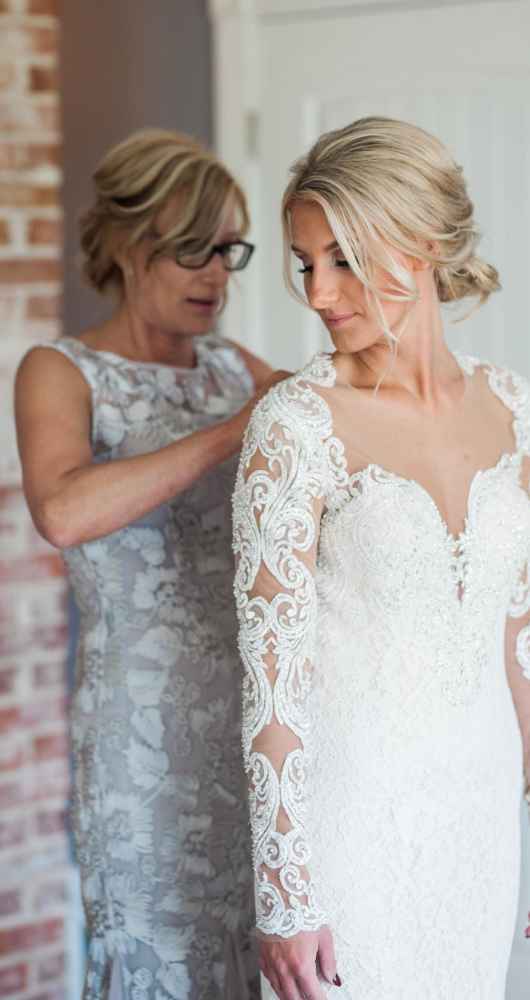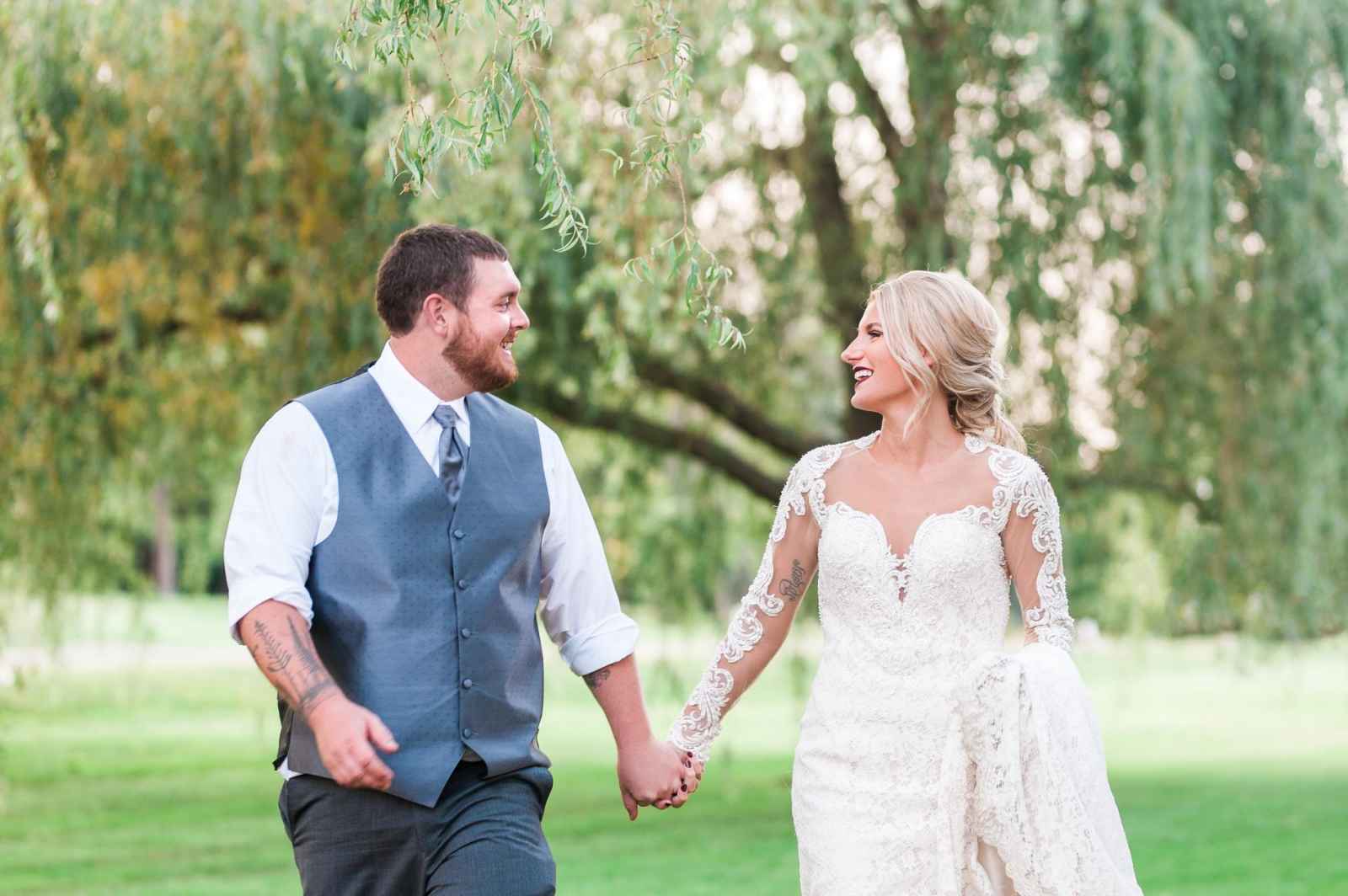 Derek had Arica convinced she had to help him with the traps at their hunting property. "It took a lot of convincing considering I am an animal lover and am not interested in trapping or hunting at all!" she says. "I actually almost didn't go with him (although I am happy I did). He had me stay in the truck while him and his brother got out. When he finally told me I could get out, I came around the corner and there he was on one knee with the biggest smile and the most gorgeous ring! There was no trapping involved so I was also happy about that!"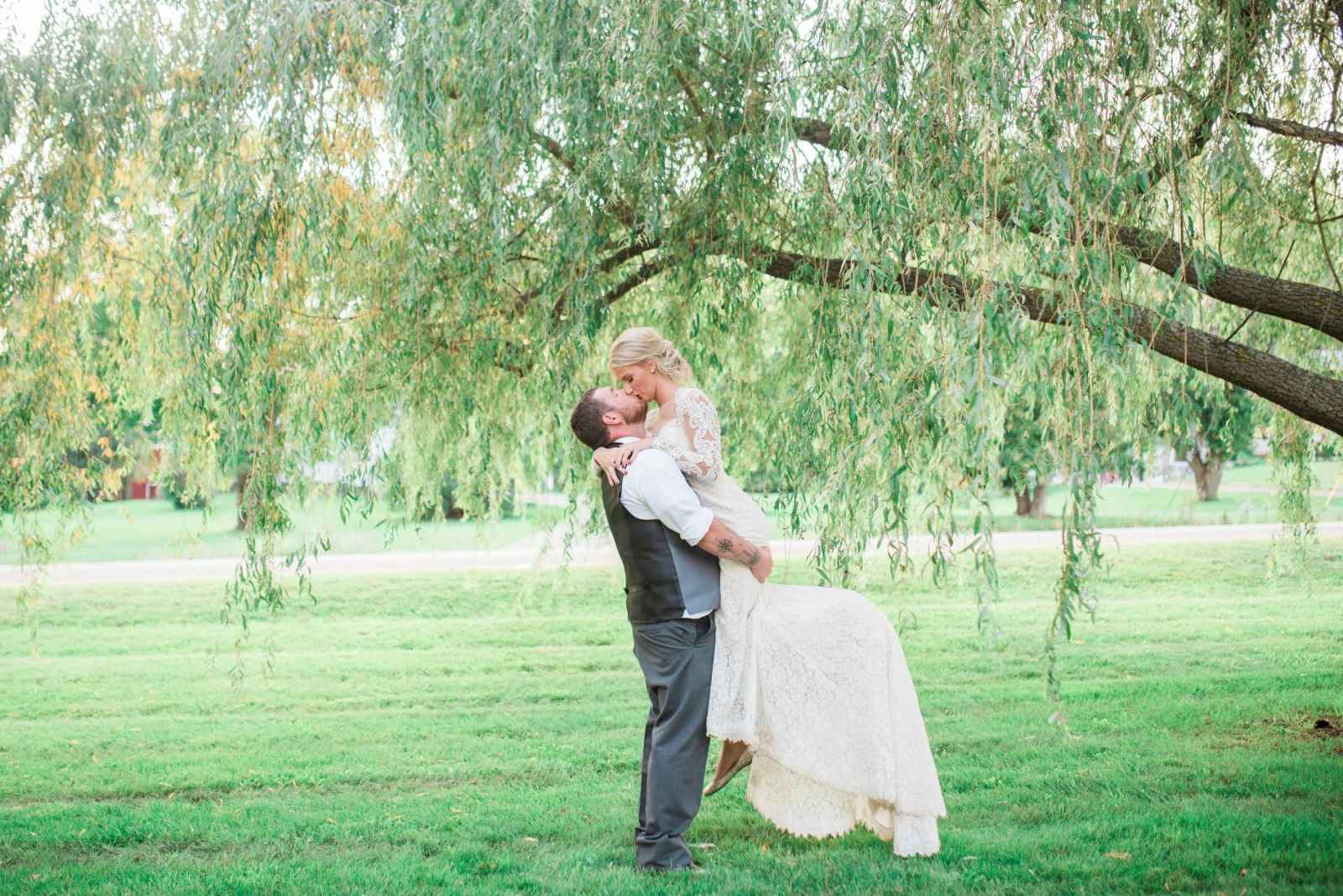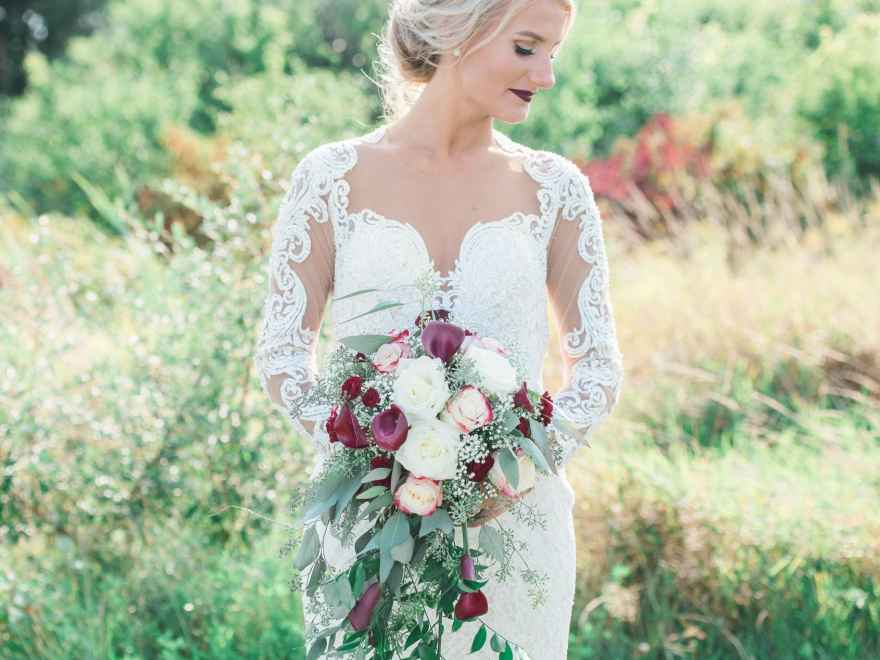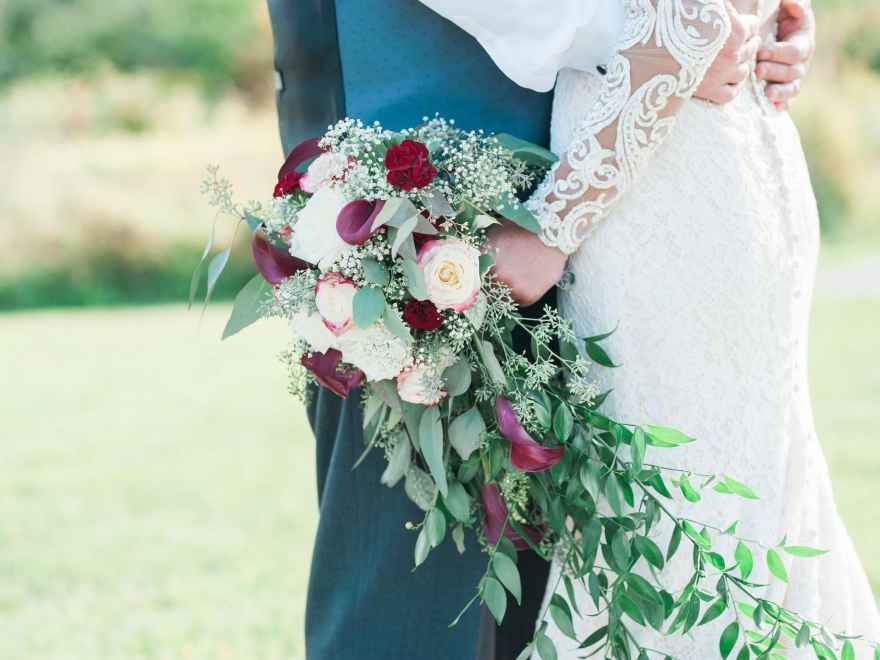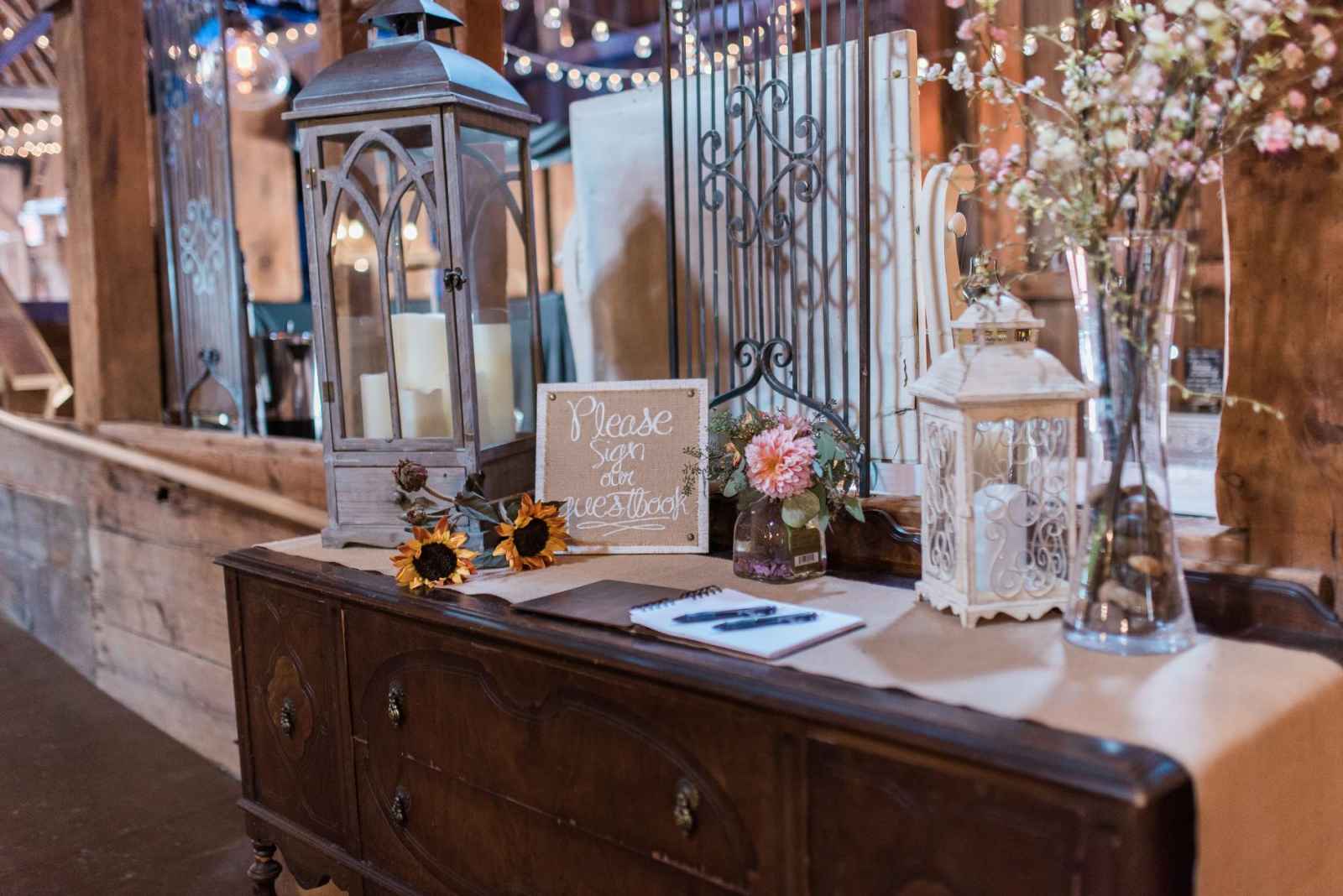 "The only thing I knew I wanted for sure was where to have the wedding at!" says Arica. "Lucky for us, the pastor of our church owned a beautiful barn venue that I knew I wanted from the second I saw it!" The outdoor ceremony, beautiful, decorated barn reception, modern farmhouse to spend the weekend in and all of the decorations the couple would need all tugged at Arica's heartstrings.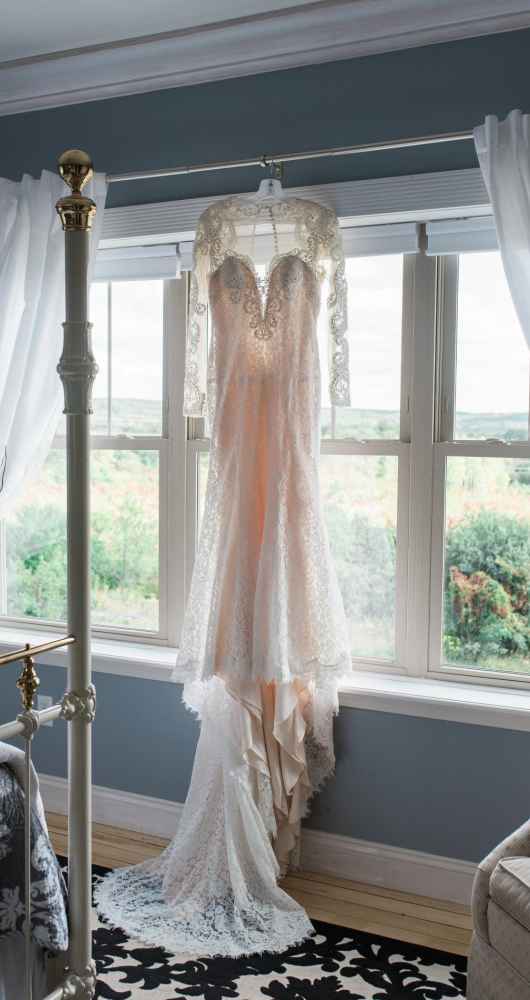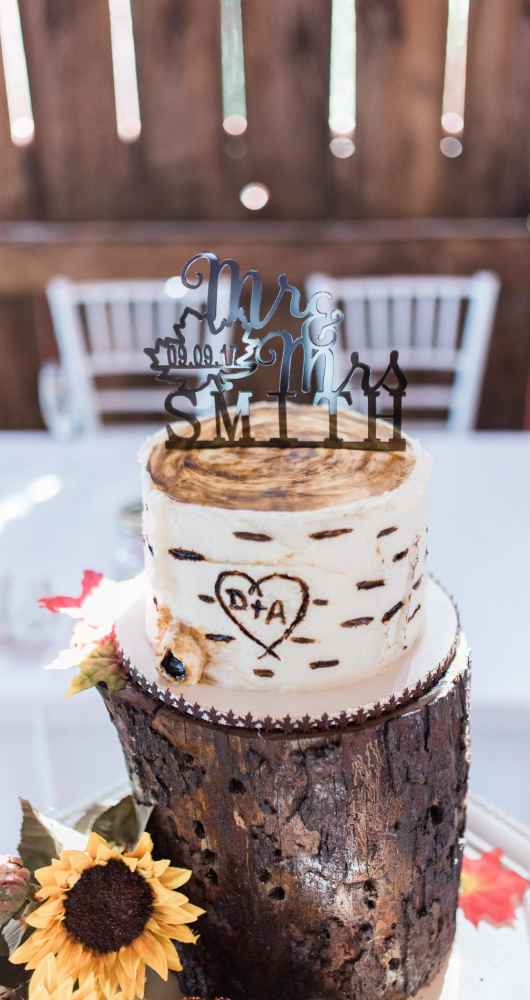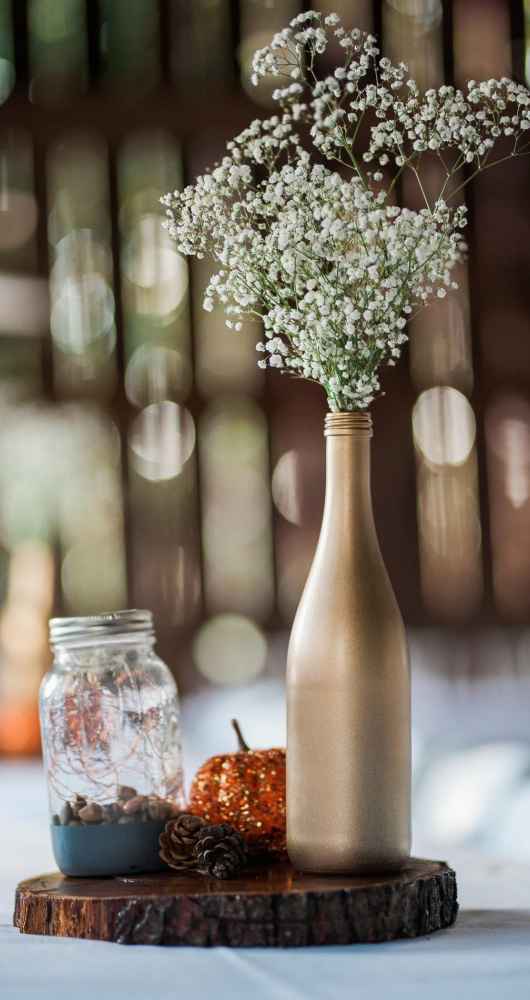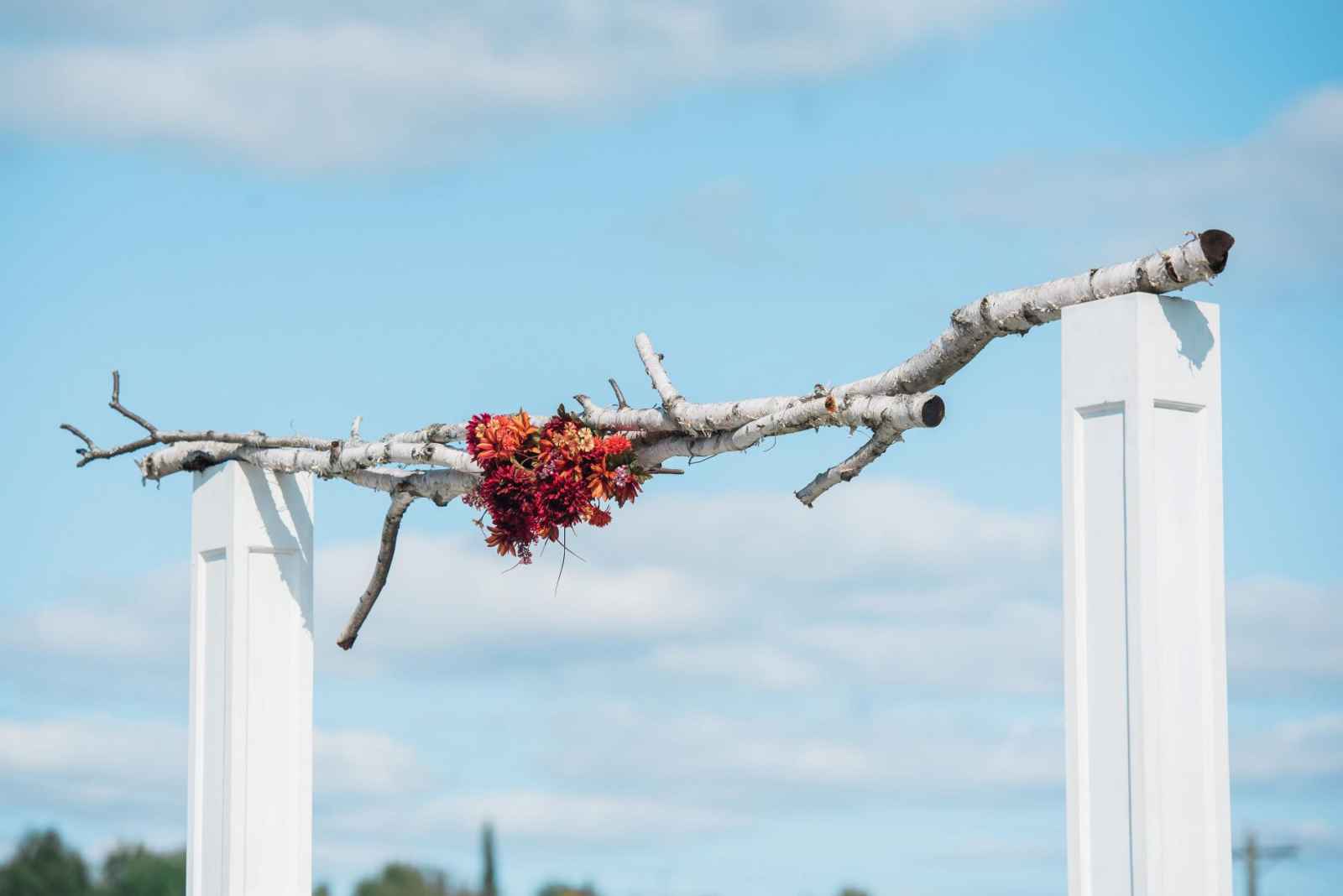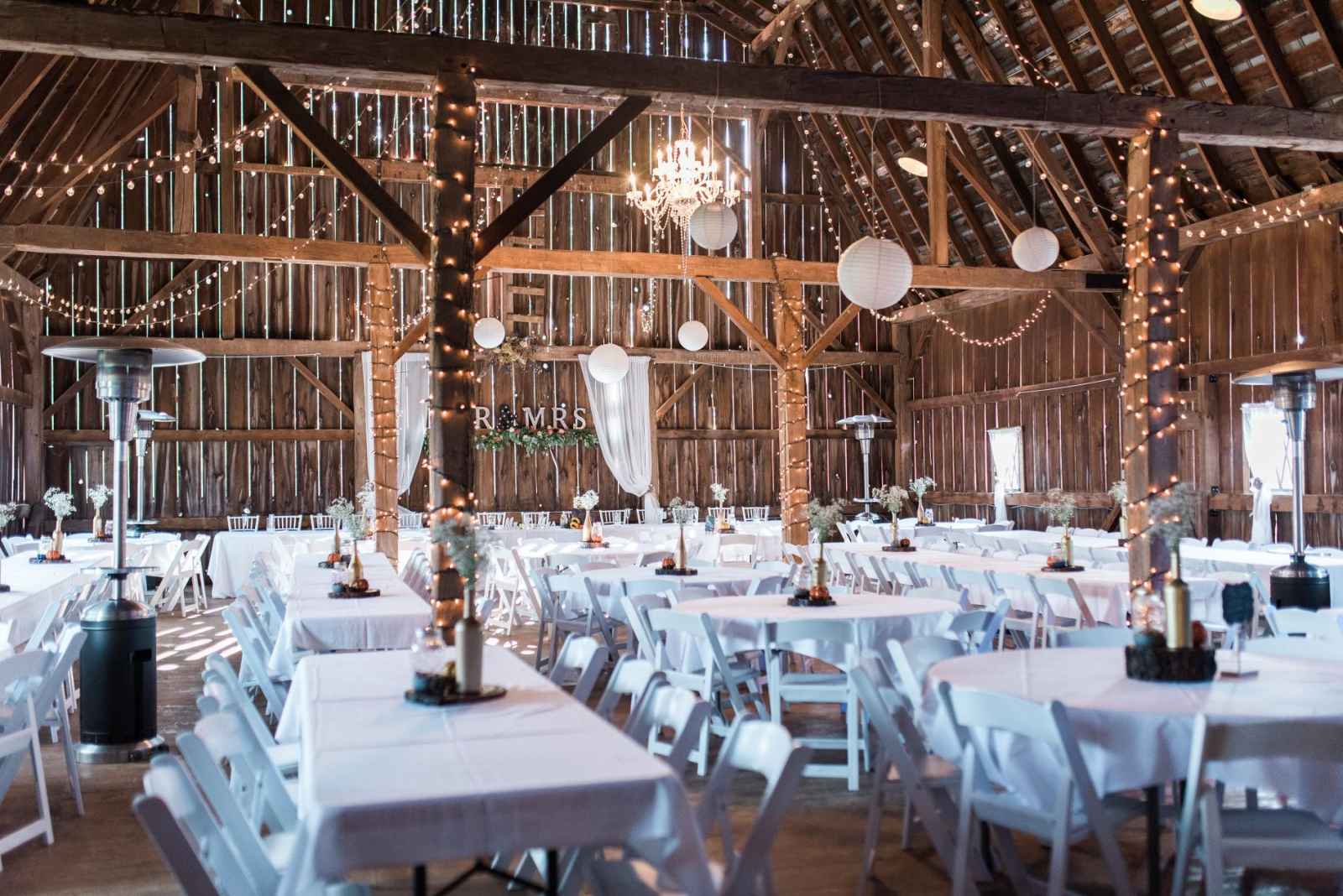 Arica purchased her dress at the impressive Becker's Bridal in Fowler, Michigan. "I knew exactly what I was looking for but decided to try on a few other styles, just in case," explains Arica. "I only tried on four dresses and ended up buying the first one I tried on! There ended up being a trunk show from Allure Bridals the weekend I made my appointment, and I picked out a never worn, brand new style which was very exciting for me!"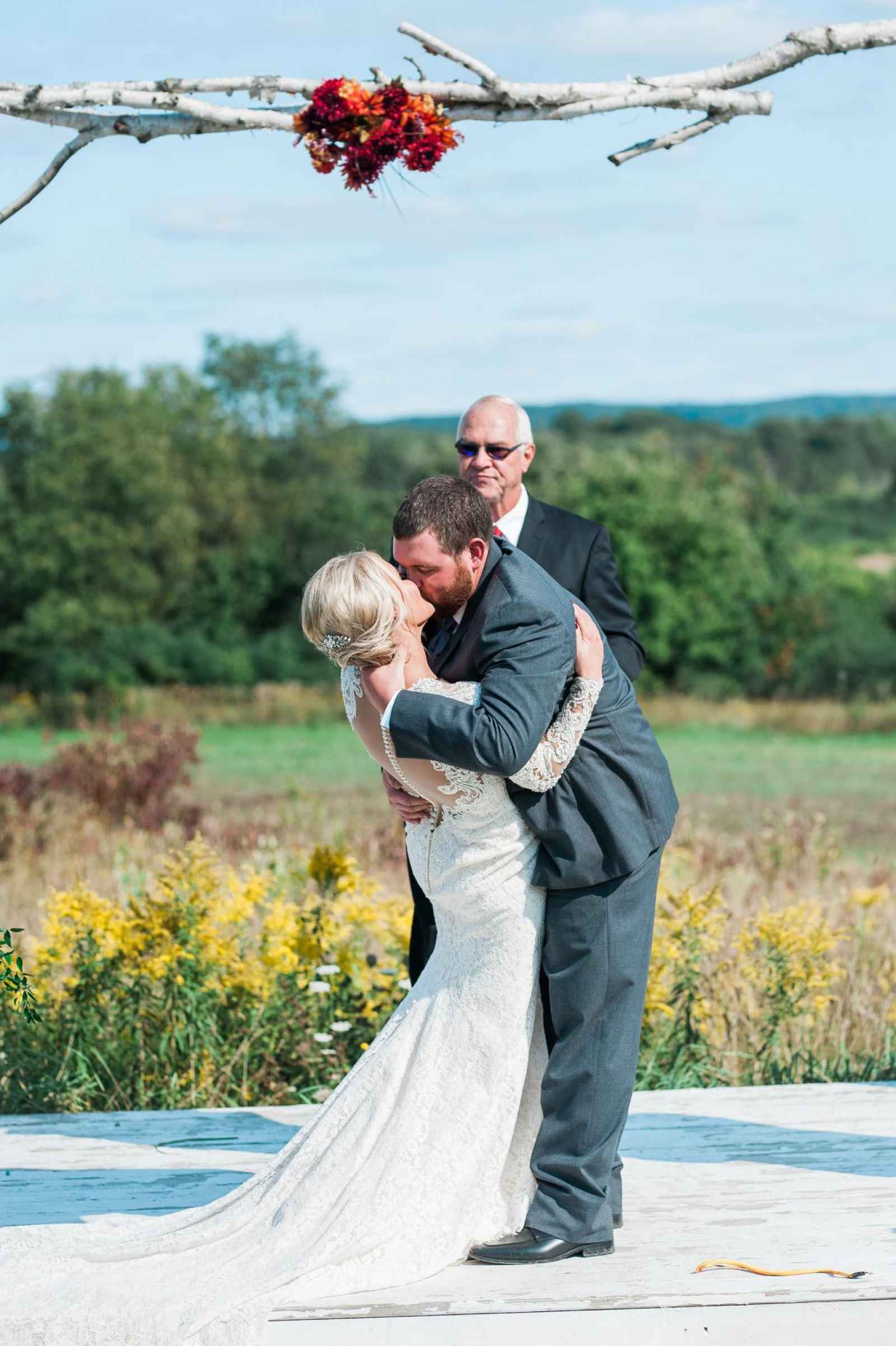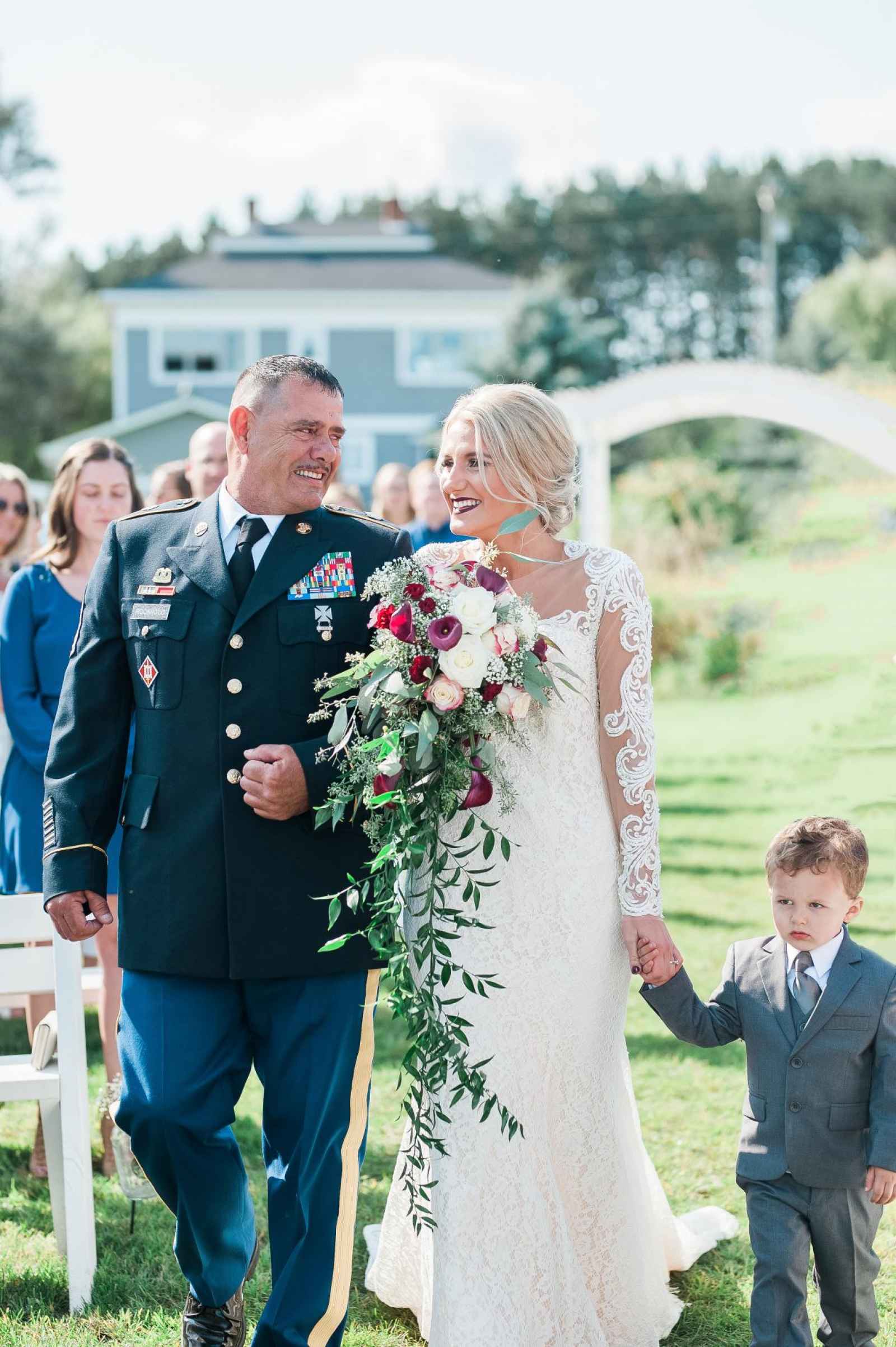 "One of the most special things about our wedding was the fact that my husband's dad was his best man," says Arica. "I have never seen that before and, to me, that's so amazing, and I hope that my son and husband share that same, special bond! Something else that went unnoticed was that I was able to wear my mother's garter from her and my dad's wedding and also used their servingware for our cake. "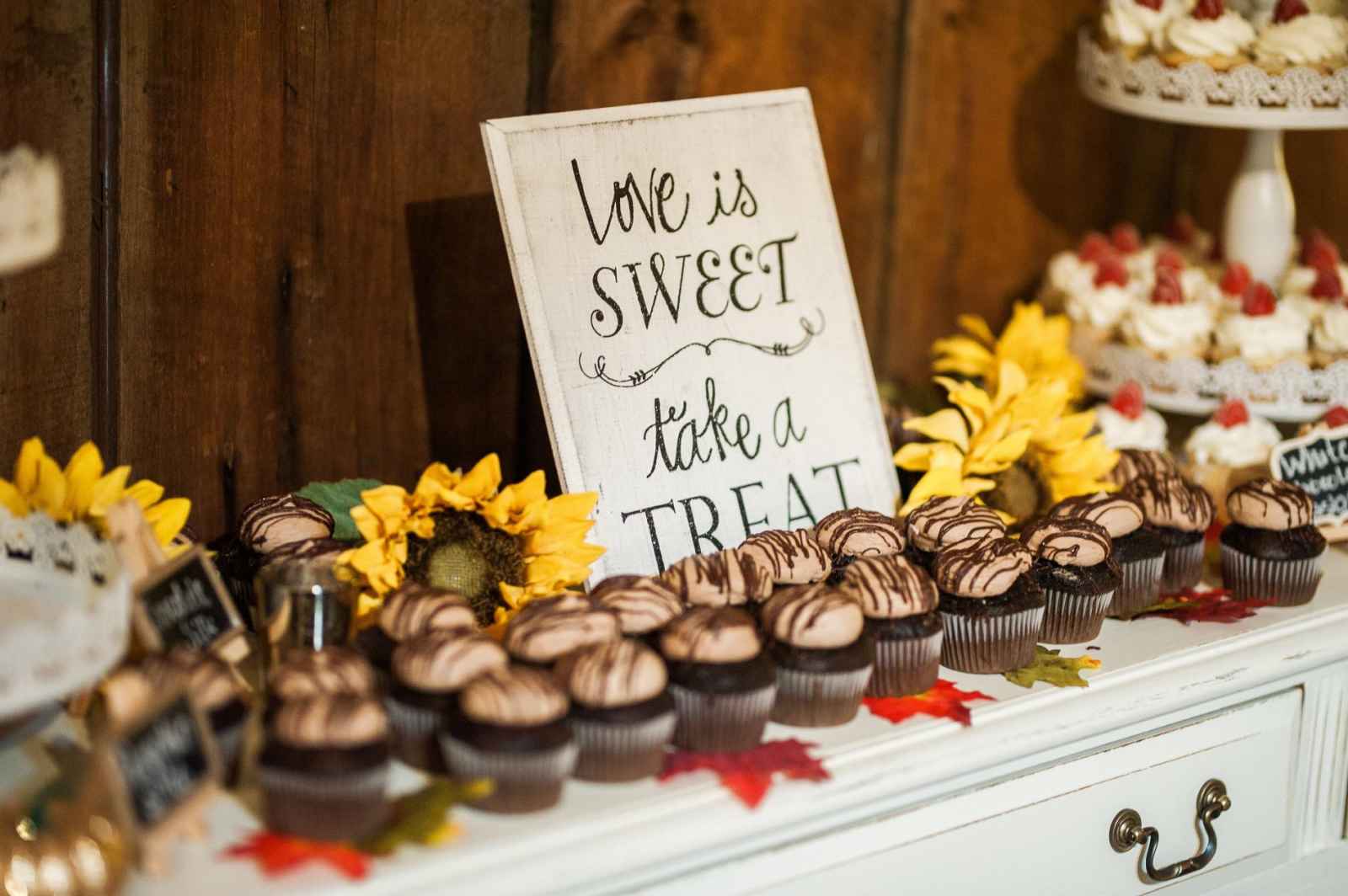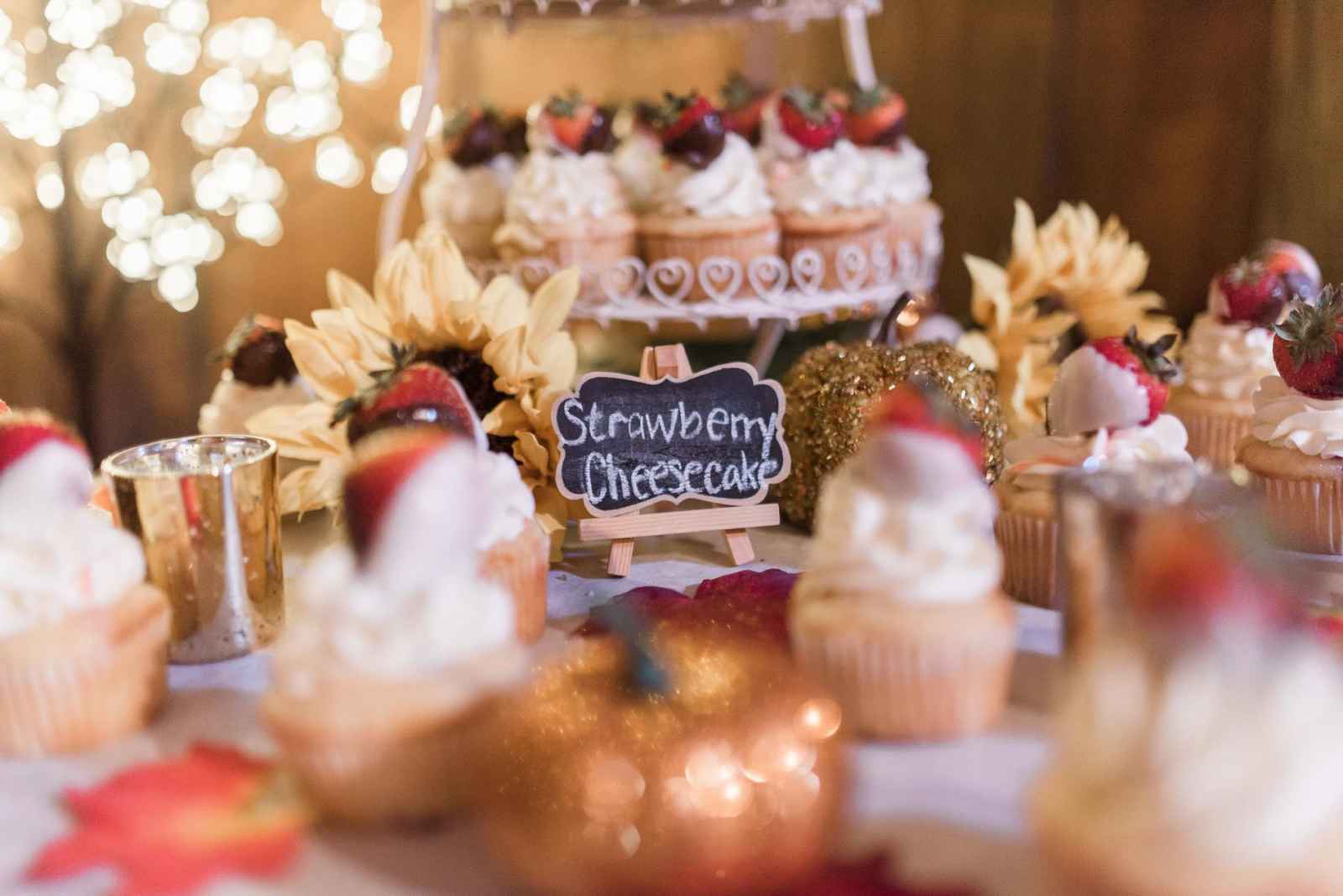 Arica served as her own wedding planner, so the ideas and projects were all her own! She says, "I had help making centerpieces from my awesome family and friends and husband!"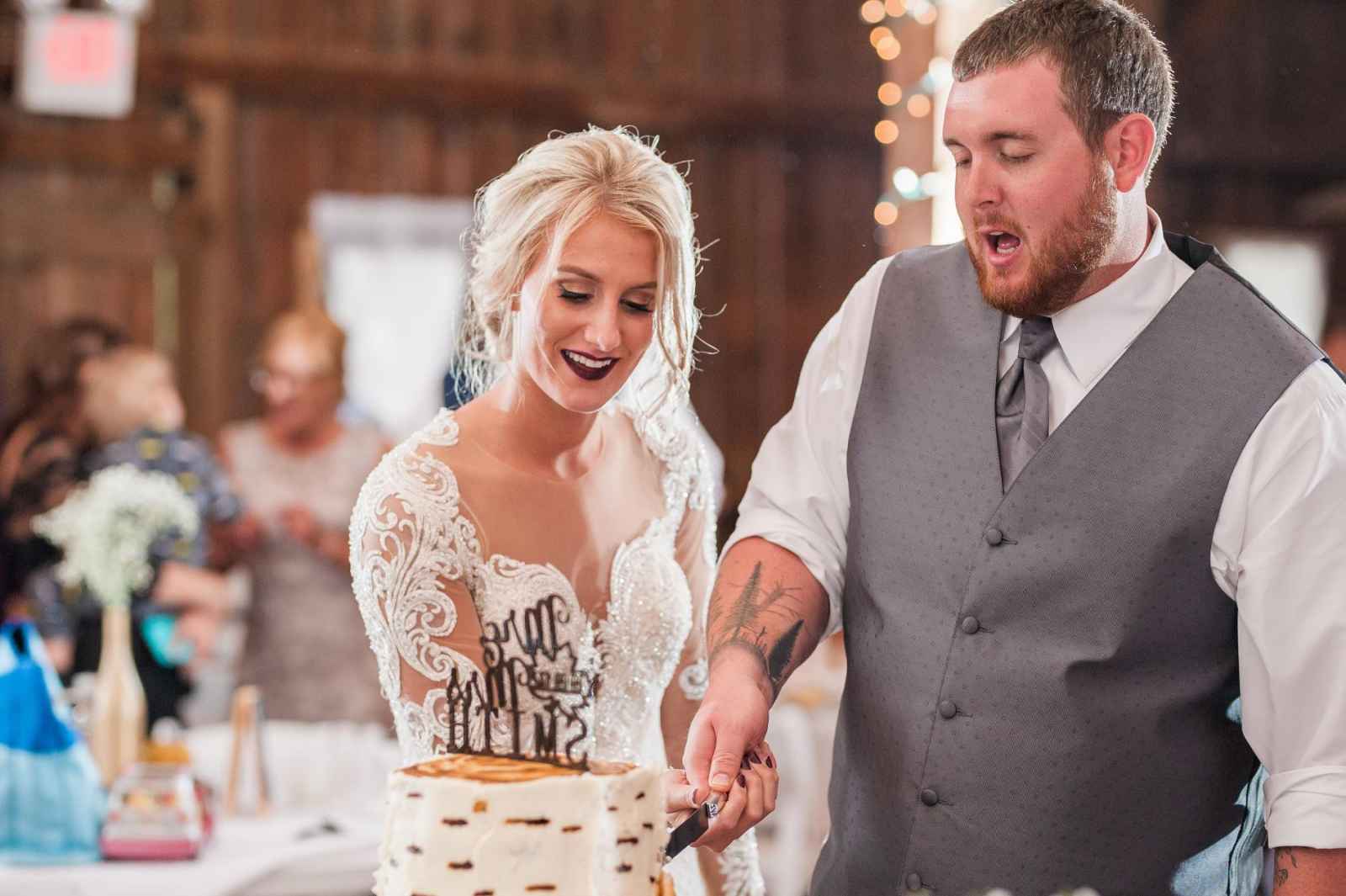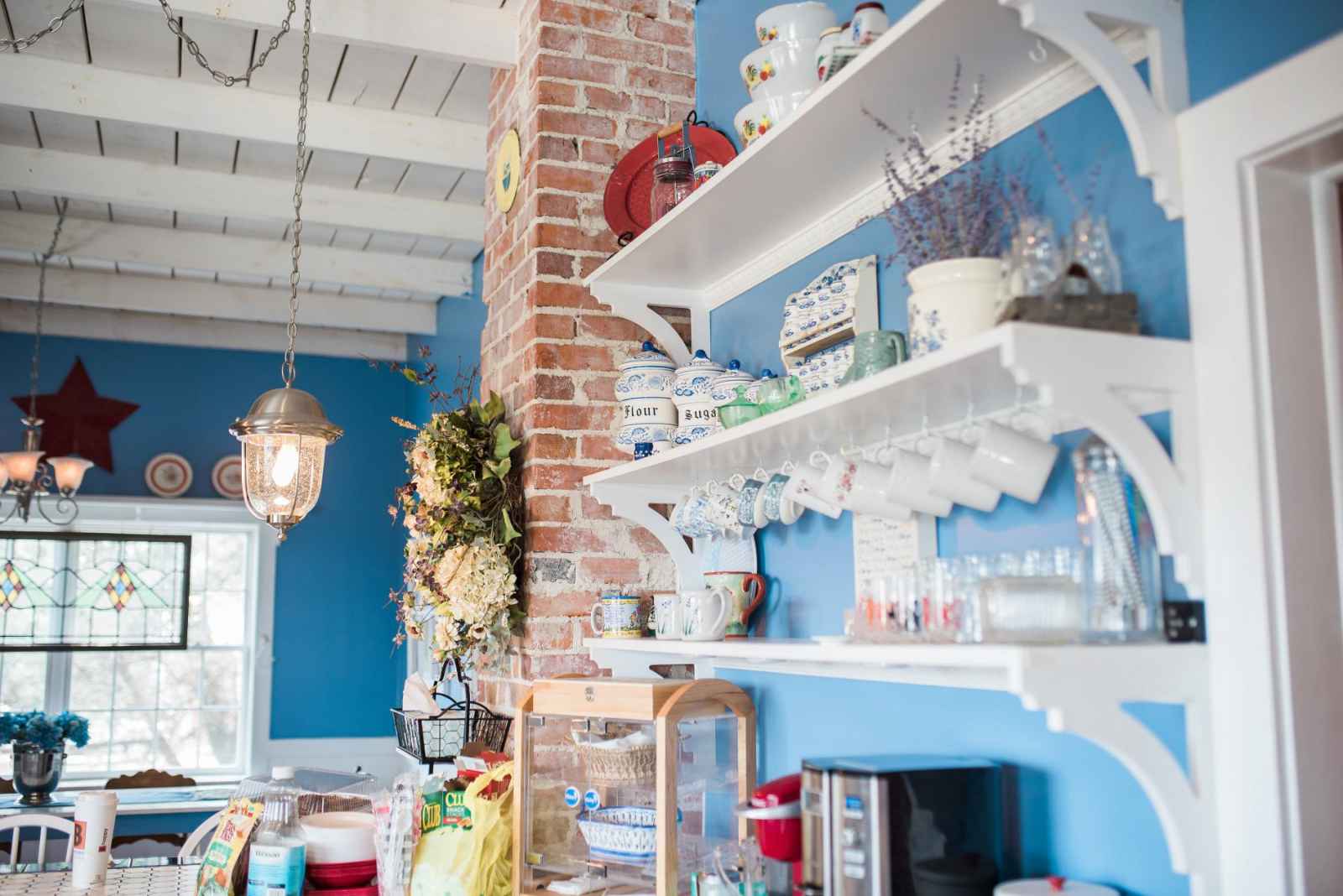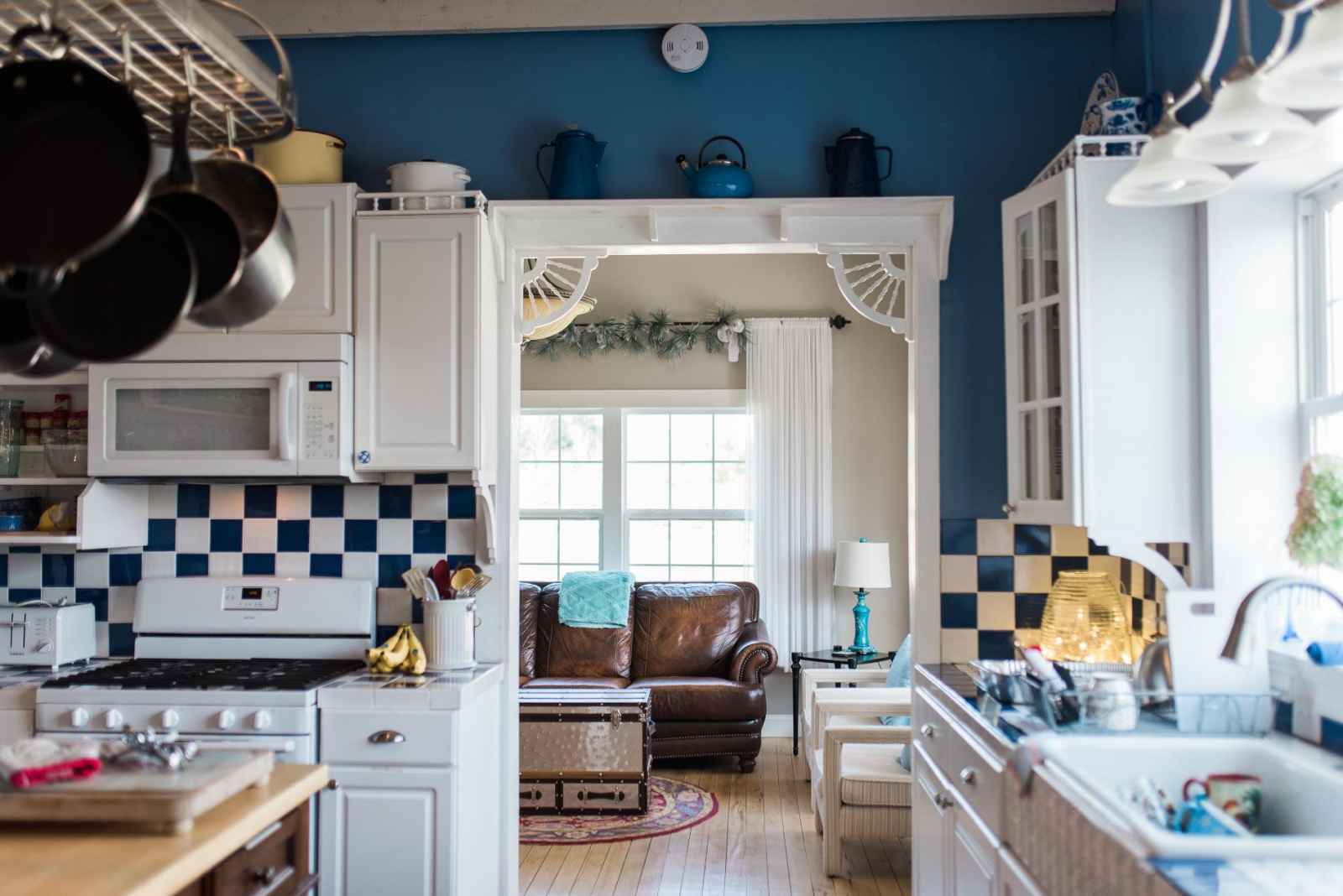 Advice From the Bride
Arica says. "I would say to really research your vendors and ask a lot of questions! Really get to know them and make sure they know your expectations. Also, nobody really notices the little things, so you shouldn't either! Just breathe and have fun in the process because it really can be fun. Remember the day is only about the love of you and your husband/wife! Don't let the latest trends and crazy wedding expectations stress you out. I did a lot of now 'untraditional' things, and everything turned out great and beautiful, and I would do it all over again!"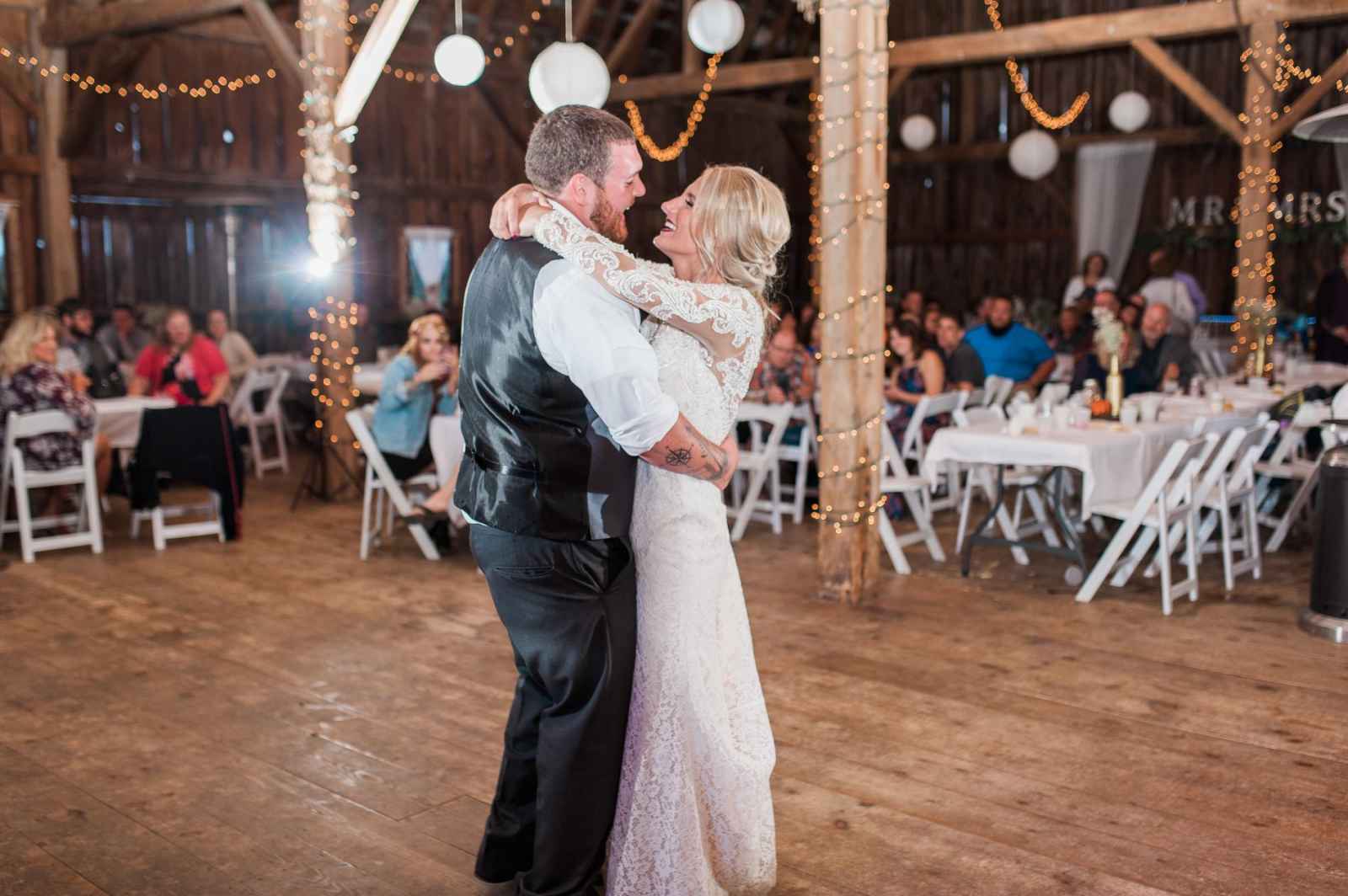 are you a bride-to-be?
We'd love to plan with you on weddingday-online.com. Let's get started!
 
are you a wedding extraordinaire?
Join WeddingDay Magazine in inspiring brides by partnering with us! See how here.