Ashley and Daniel met through mutual friends and before too long, they knew they wanted to be in each other's lives forever. Daniel proposed to Ashley on the beach, where they had fallen in love. Her friends were hiding in the bushes and all came out to celebrate with them afterwards. One thing about Ashley and Daniel is their friends are important to them. This factored into their wedding planning as well. "I knew that I wanted it to be an authentic representation of who we are and what we value," says Ashley. "And of course, for our guests to have a great time." And that they did! With their closest friends in the bridal party by their sides (one of them officiated!), and the wedding held at a tree house, their guests loved every second of it.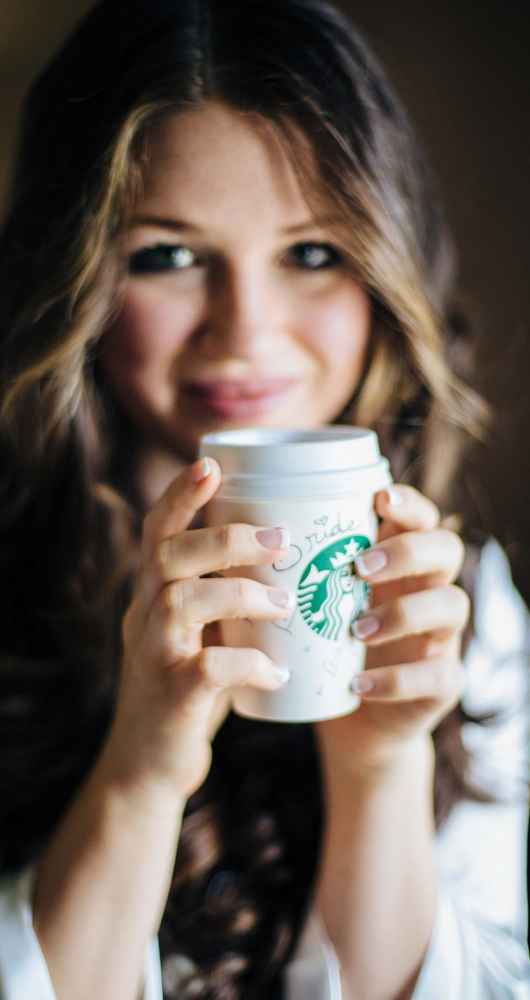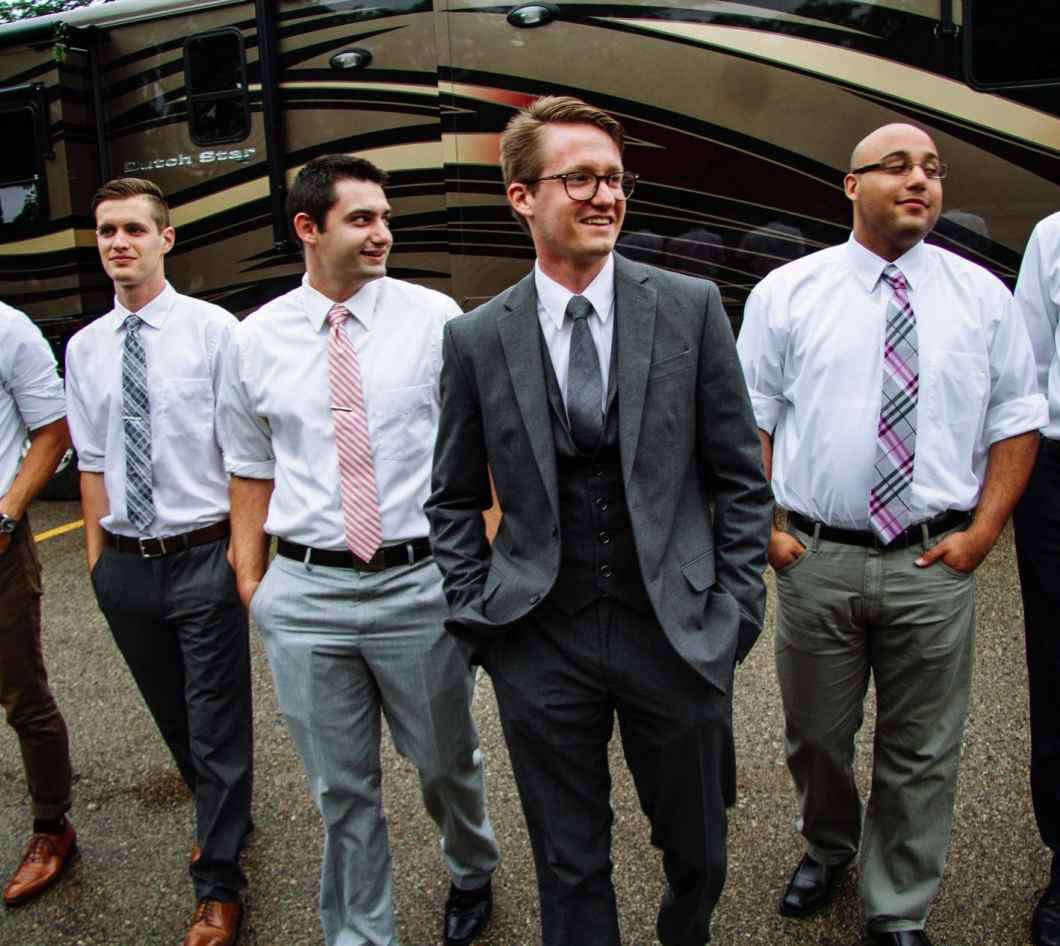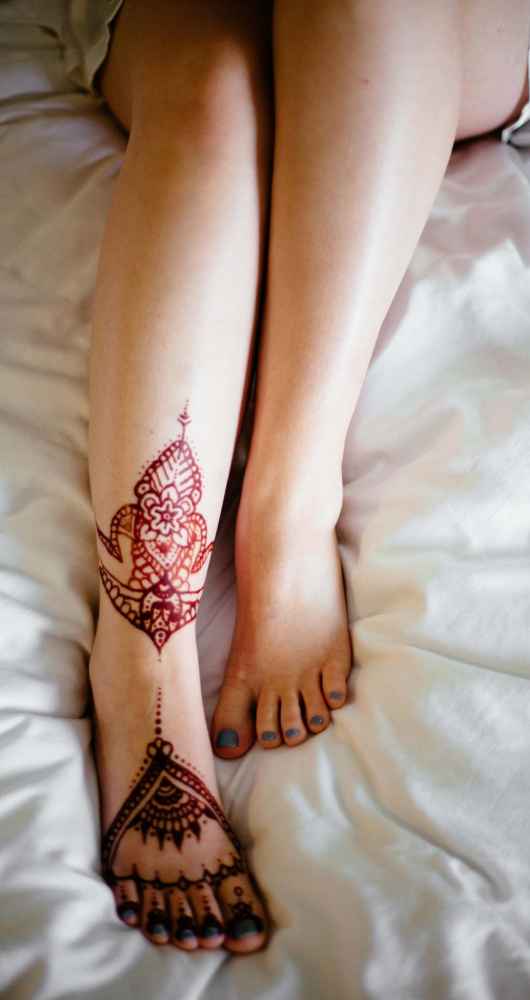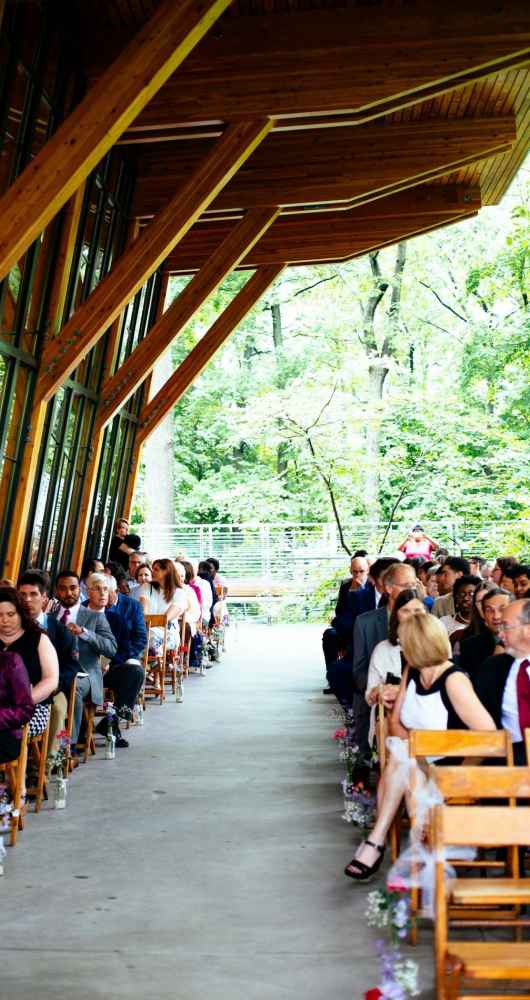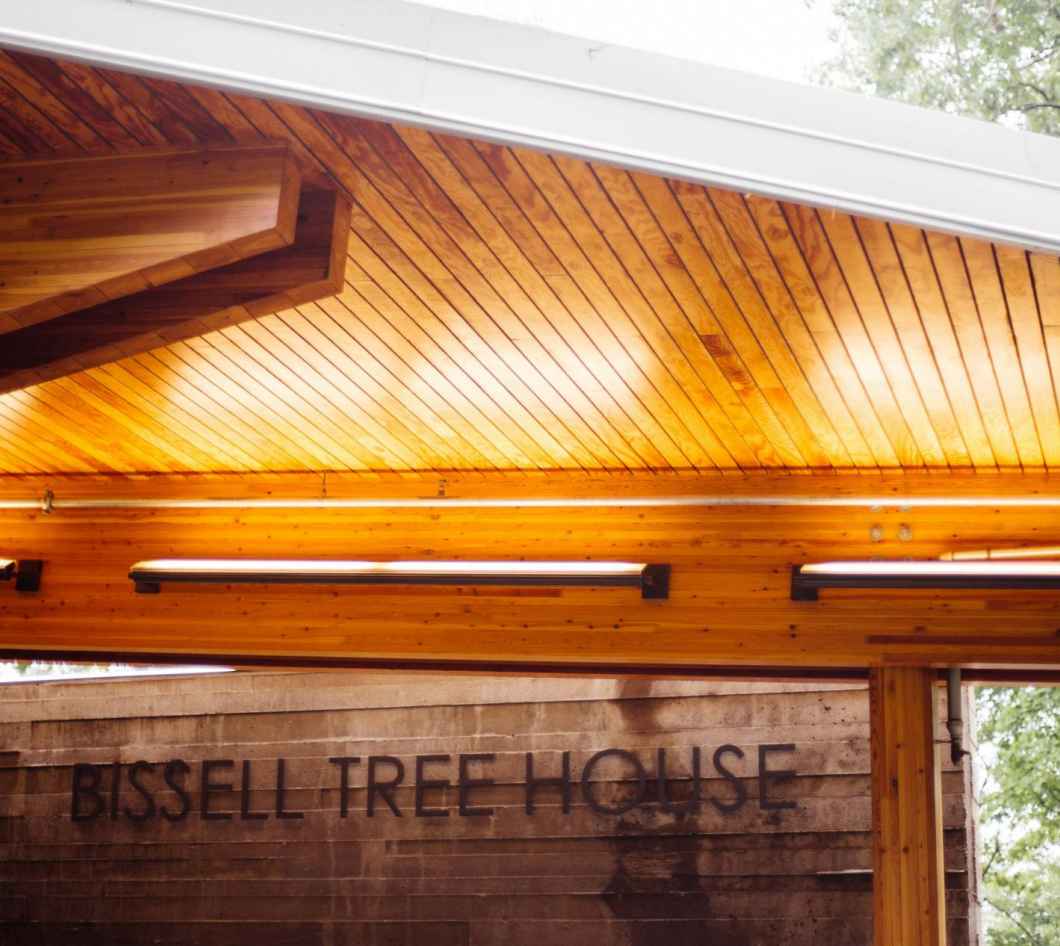 Ashley and Daniel held their wedding at Bissell Tree House at the John Ball Zoo in Grand Rapids, MI. She wanted something outdoors and elevated and he wanted something covered in case of rain. Bissell Tree House was the perfect compromise.
The biggest challenge leading up to the wedding day was actually health related for Ashley. "I have a compressed disc in my spine that flared up and sent me to the ER a month before my wedding," says Ashley. "My back spasmed and one of my shoulders was about 3 inches higher than the other. I was afraid I wouldn't be able to walk down the aisle. I prayed for healing, and God placed the right people in my path the whole way so that I was able to walk down the aisle on my wedding day."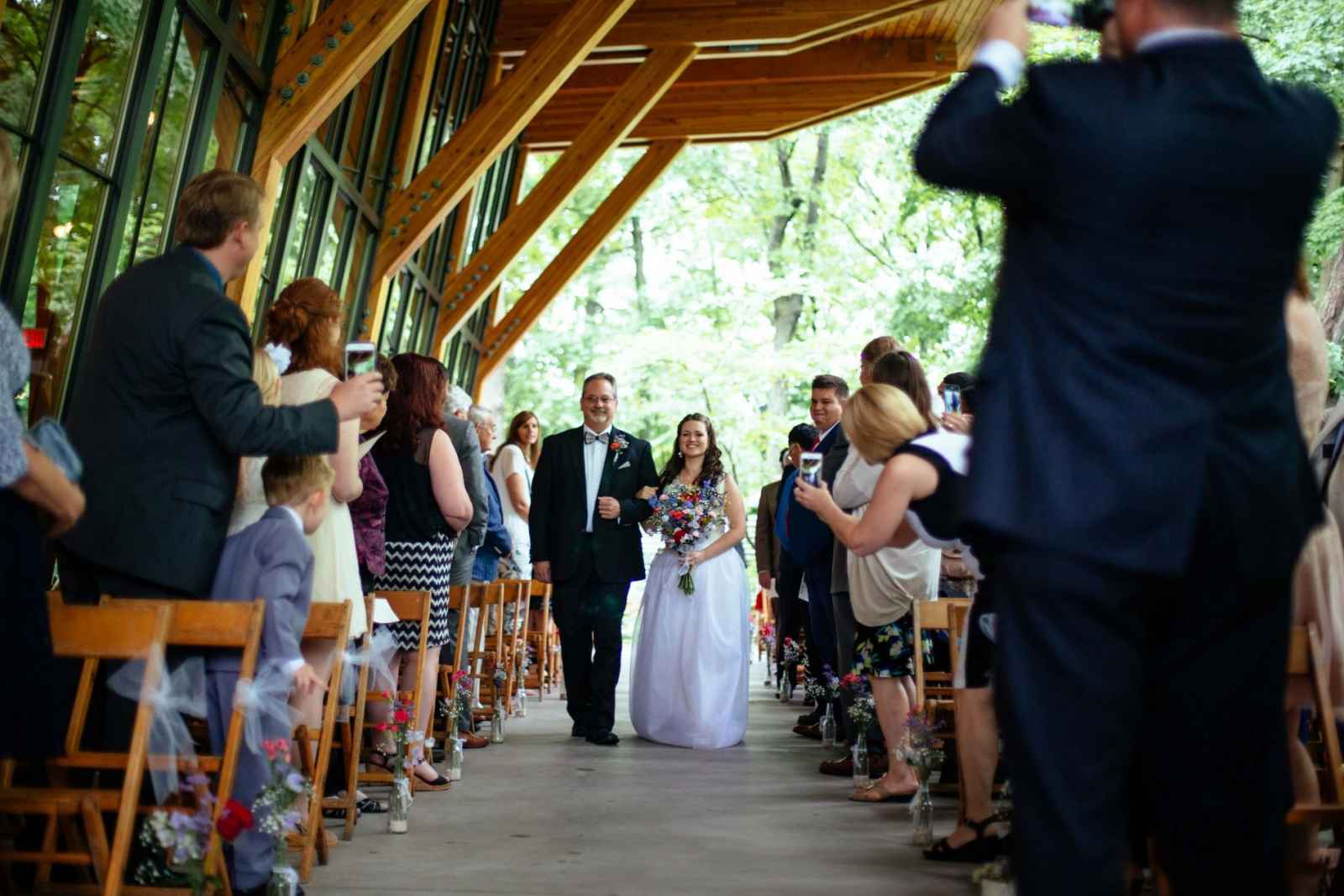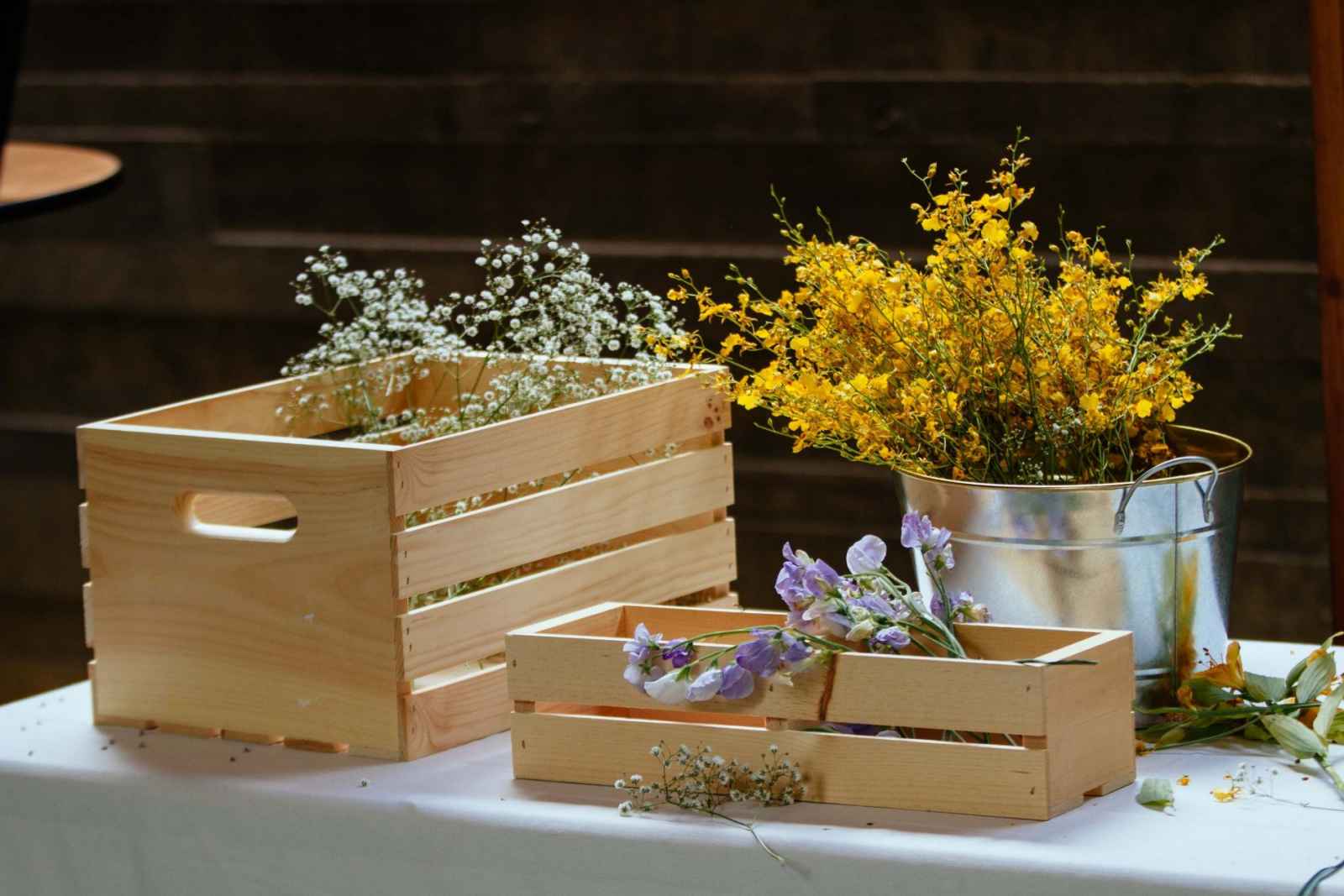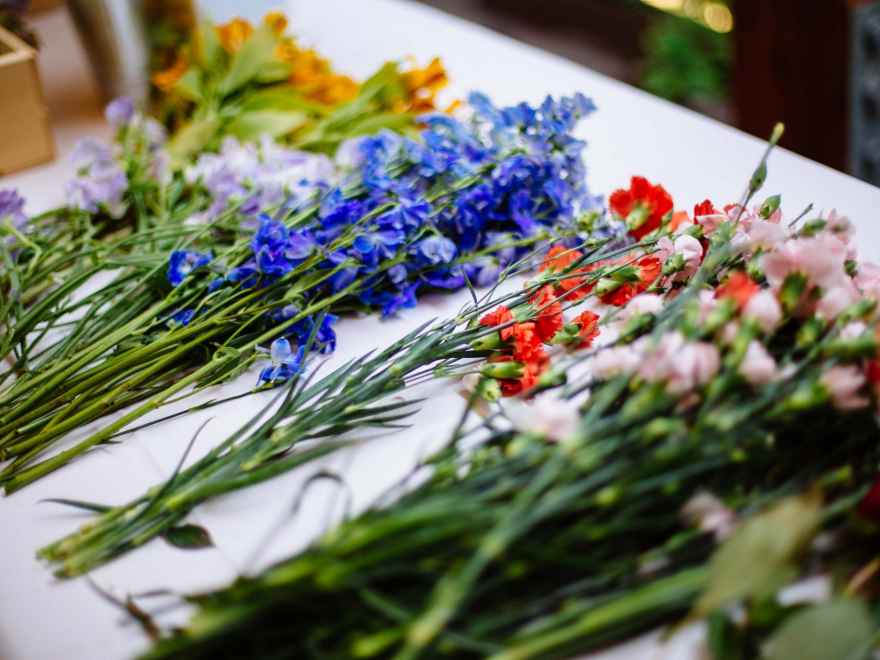 Ashley and Daniel both love the bohemian aesthetic/approach, so they incorporated lots of unique items and bright colors into their décor. "We used thrift store candle holders, glass bottles my friends drank out of and 'donated to the cause', and wild flowers for a simple yet laid back centerpiece." Their guests created centerpieces out of wildflowers that were set out, while they waited for Ashley and Daniel to come to the reception.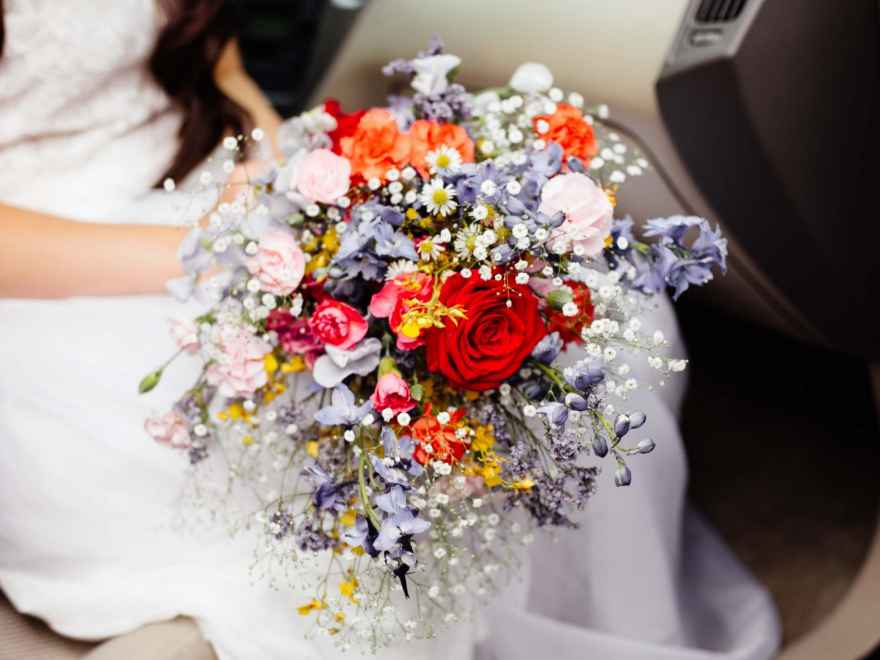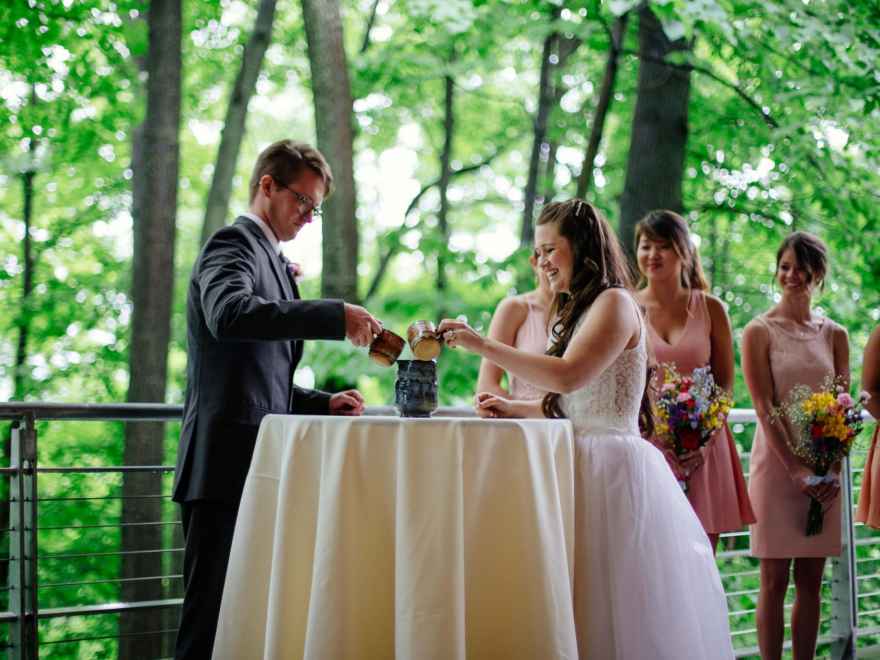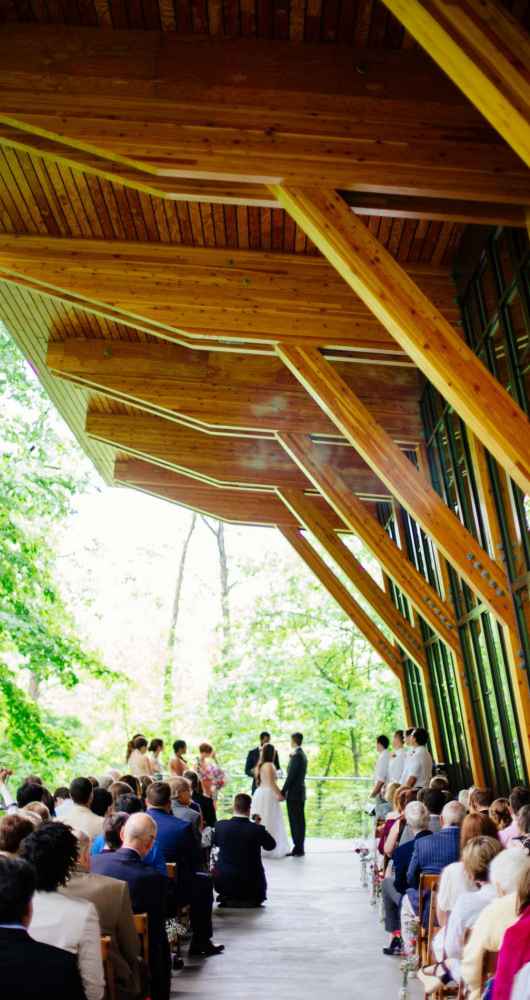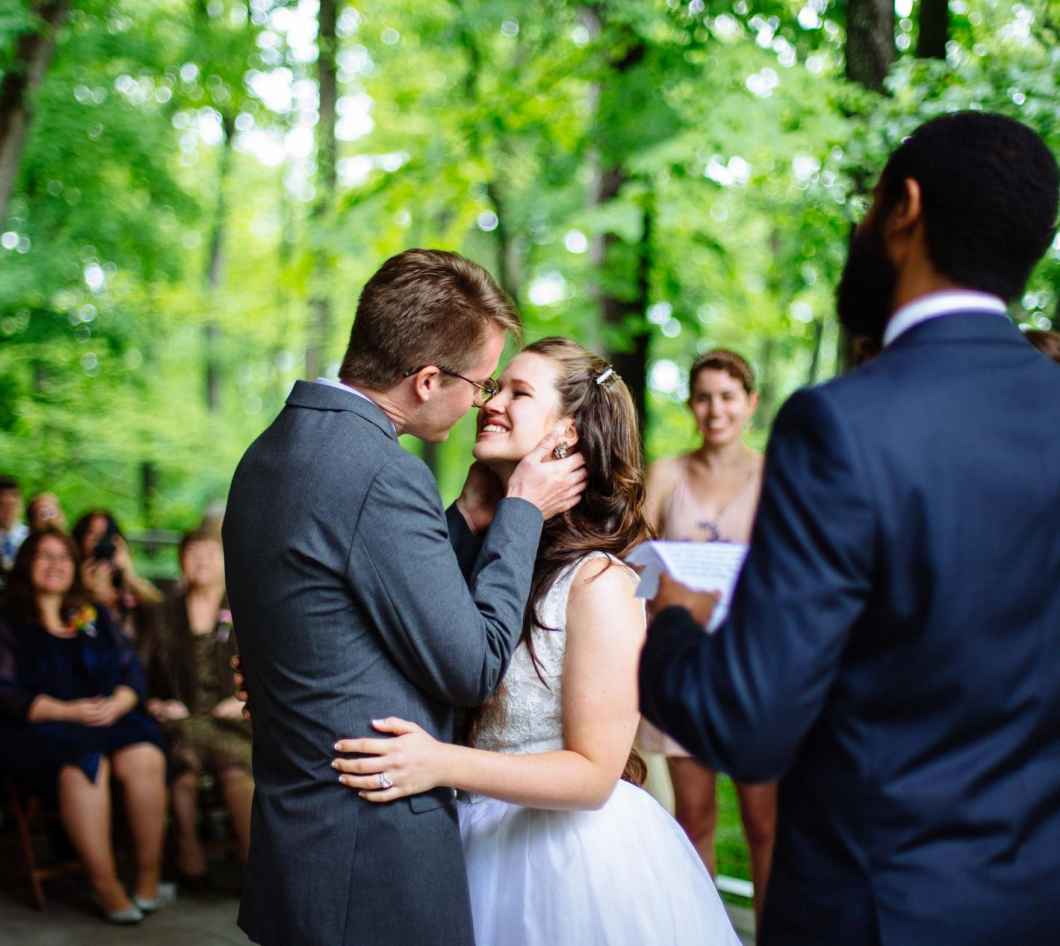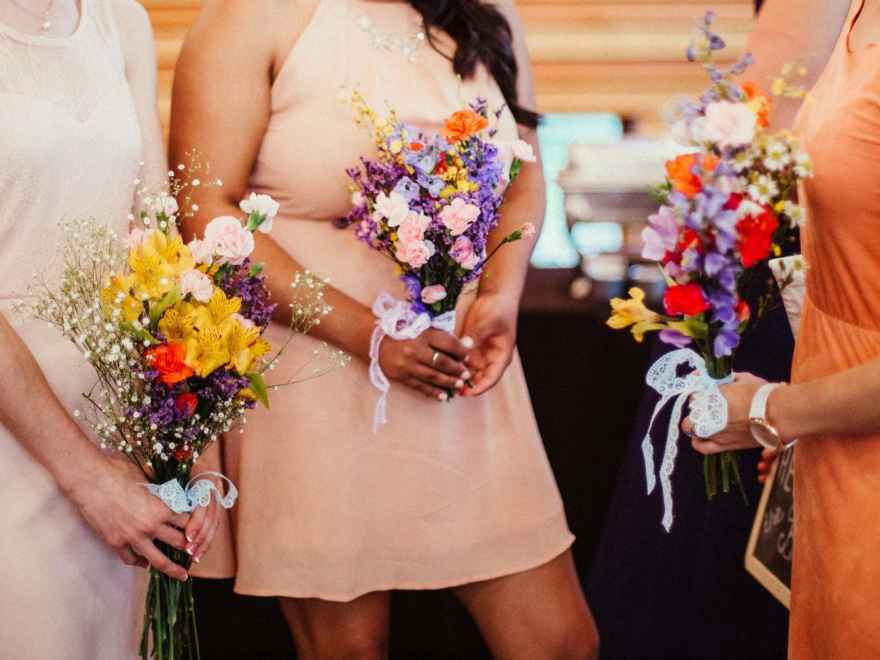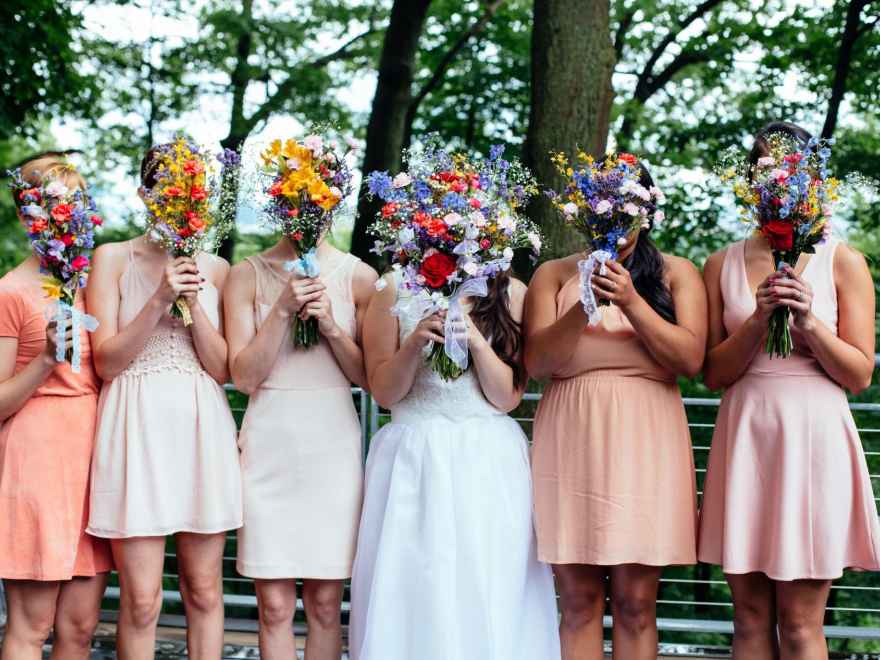 Their color palette was meant to be laid back and fluent with natural colors so that the wild flowers would really pop. The cream and blush tones of the bridesmaids' dresses paired with the vibrant colors of the flowers were a nice combination.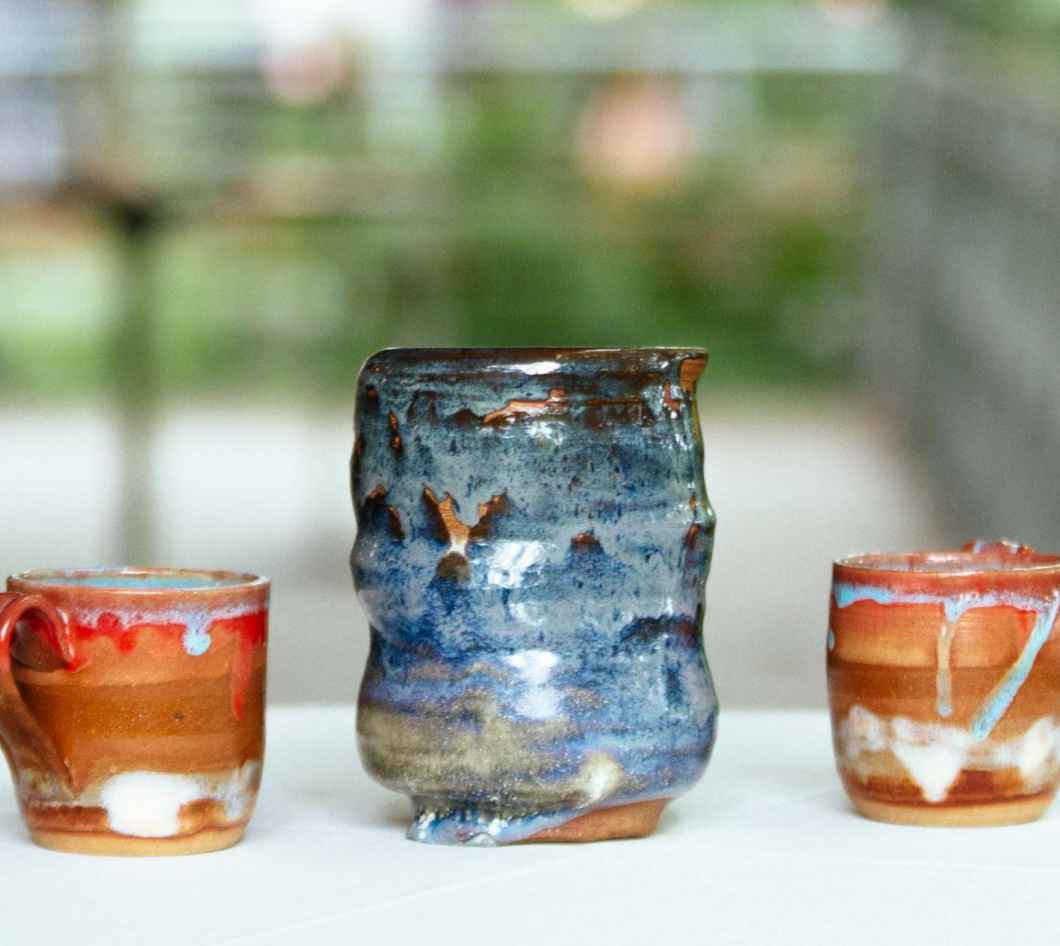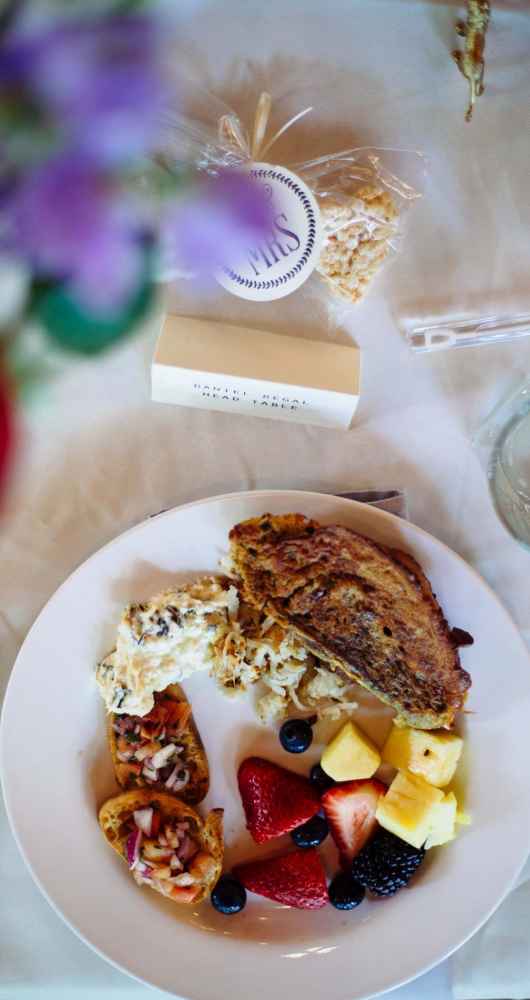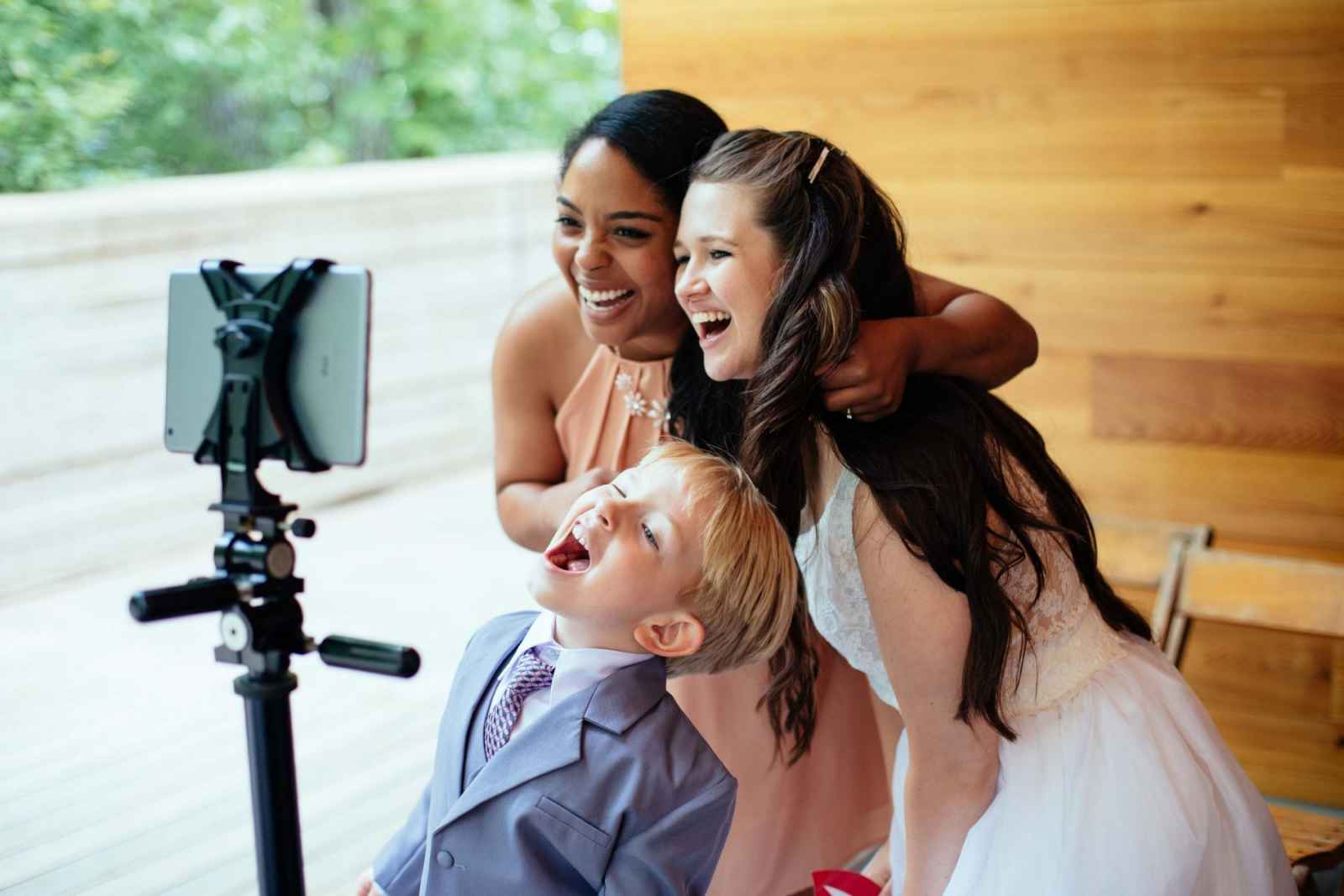 One of the fun attractions was the mobile photo booth Ashley and Daniel had set up for their guests to use, thanks to Simple Booth. The guests loved it!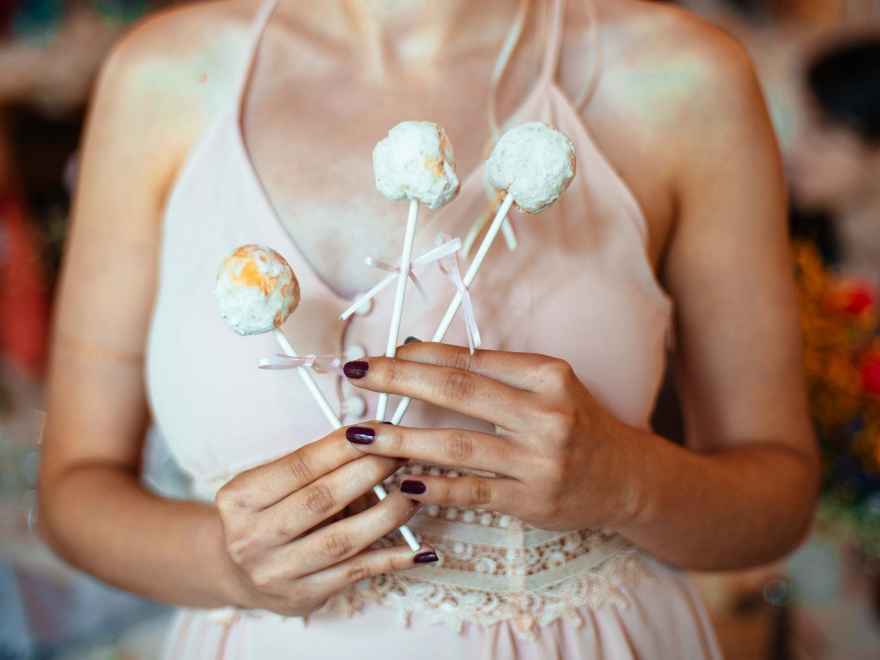 Ashley and Daniel also work with a lot of kids (she's an art teacher, he's a speech therapist), so they wanted to incorporate things to keep the kids entertained as well, such as golden toy animals on the tables and donut-pops.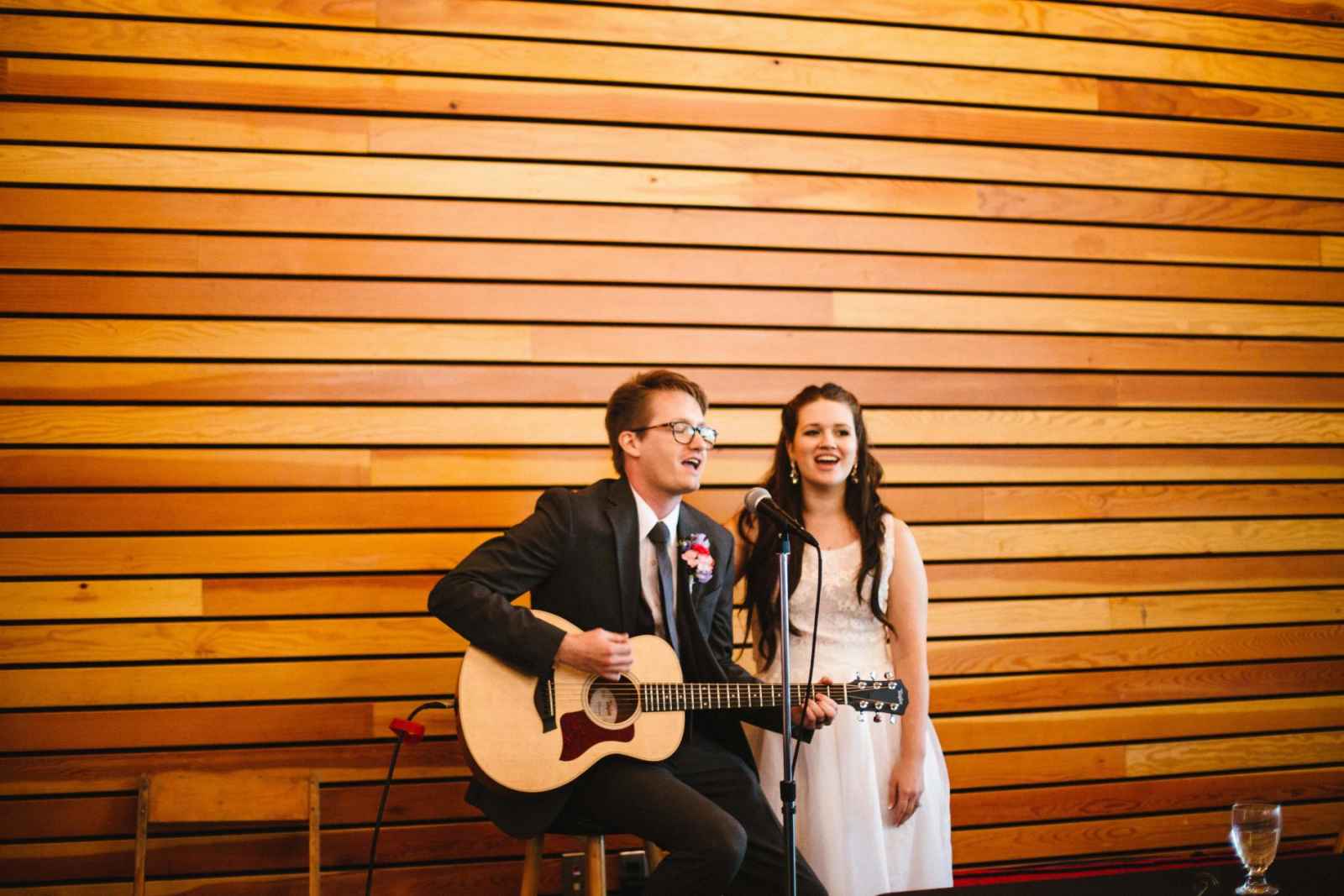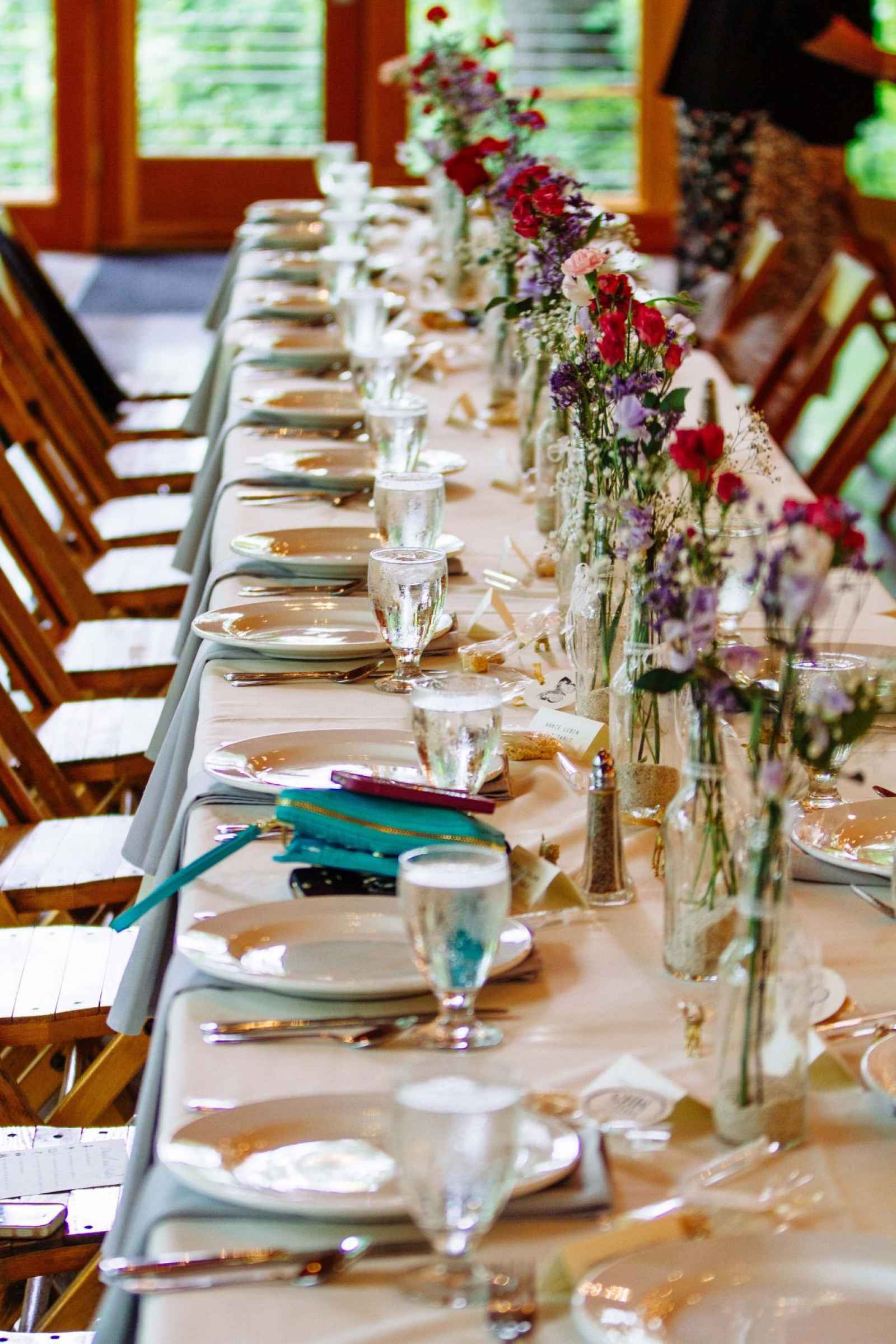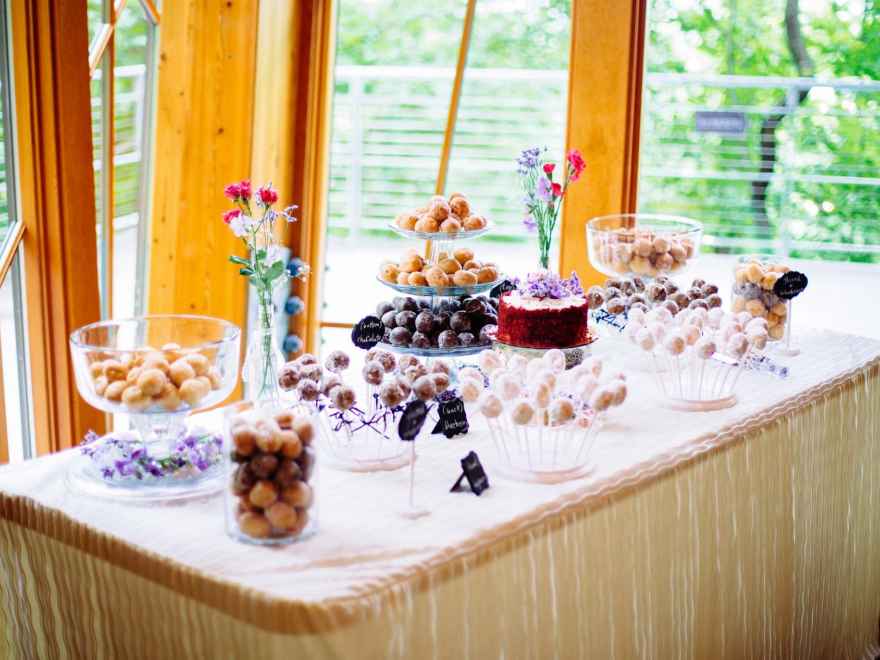 Because Ashley is an artist, she designed their stationery. And both her and Daniel made Rice-Krispy wedding favors to send home with their guests. Ashley says, "I designed the centerpiece setups, dessert table set-up, arranged some of the flowers, made boutonnieres…we did the place-settings – pretty much we did it all!"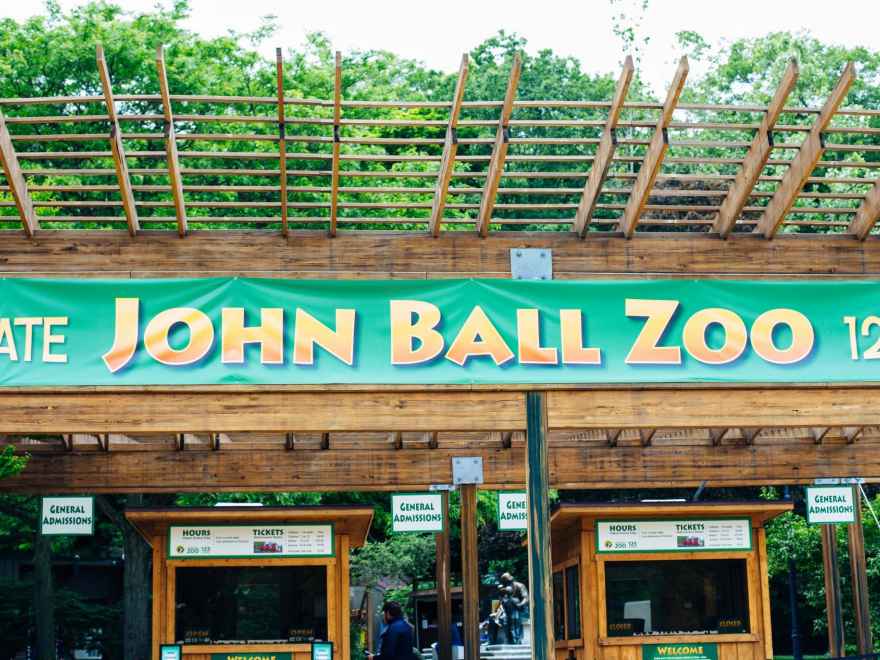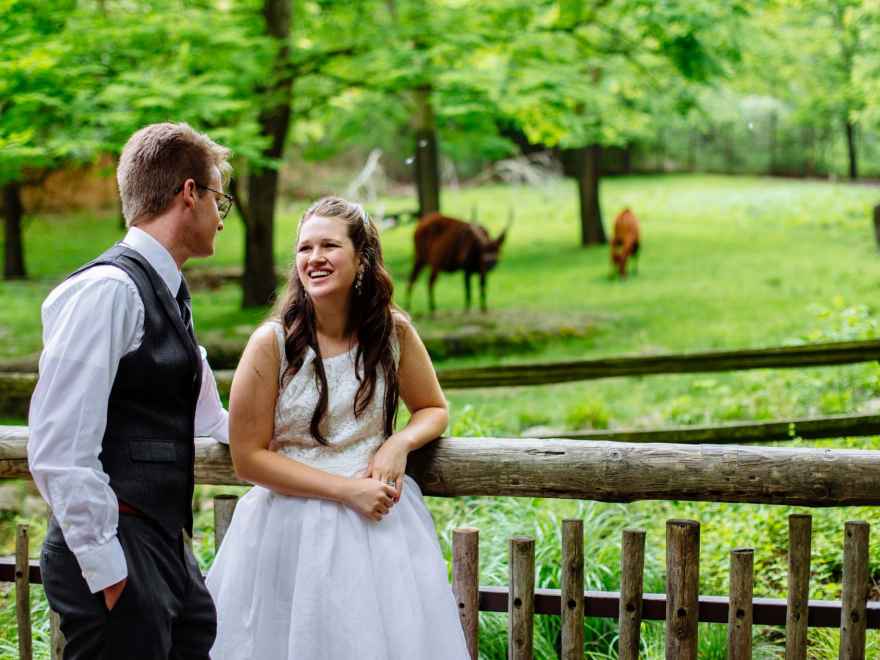 And her dress? Made by the bride herself! With help from a tailor, "I knew I wanted something sweet and comfortable. I couldn't find it, so I made it!" The lace detail of the top and playful flow of the skirt has us in love.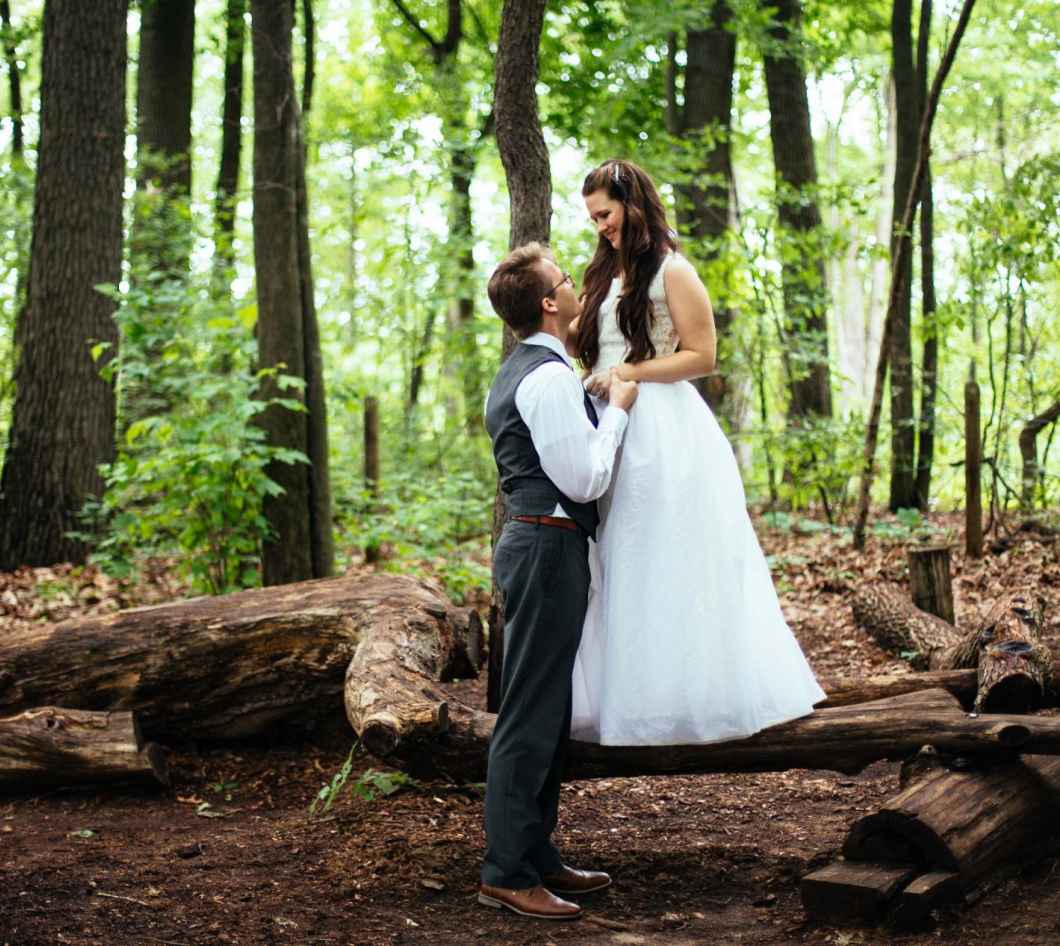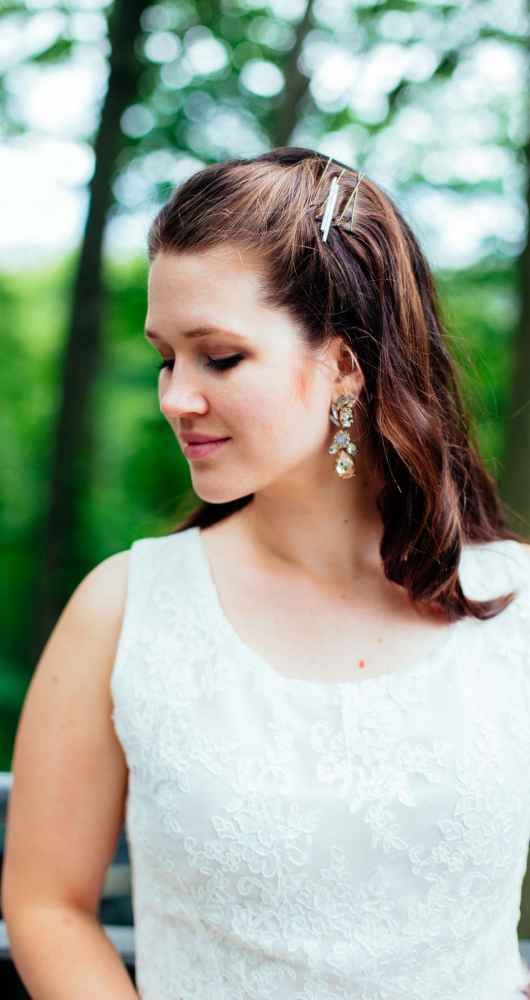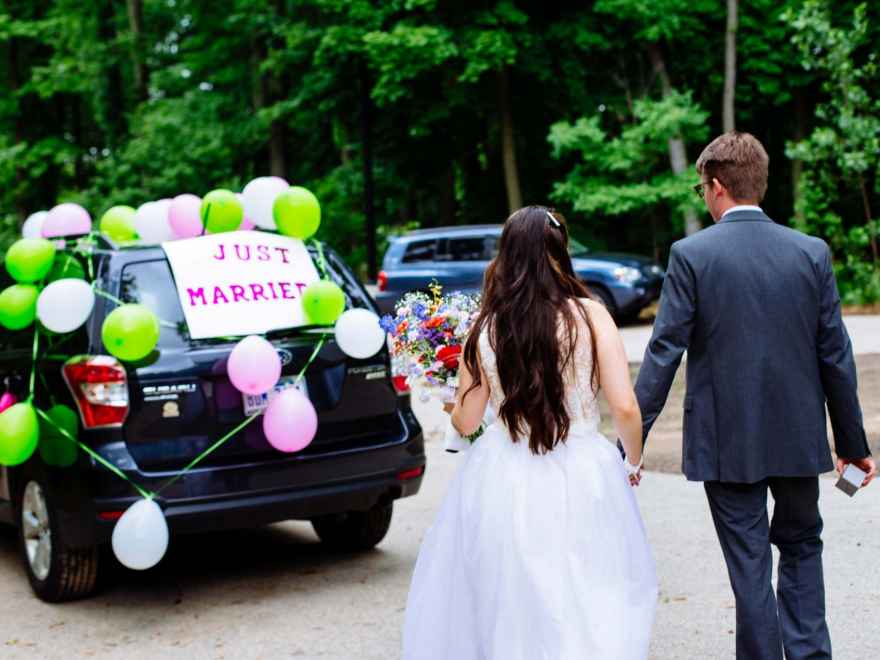 Ashley has this advice for engaged couples in the midst of planning their own wedding: "STAY TRUE TO YOURSELF, it's okay to change your mind," she says. "Once the day comes, forget how it was "supposed" to go – from then on, however it happens, it is perfect."
are you a bride-to-be?
We'd love to plan with you on weddingday-online.com. Let's get started!

are you a wedding extraordinaire?
Join WeddingDay Magazine in inspiring brides by partnering with us! See how here.