Knowing Ashley loved pigs, Patrick (clearly being a smart man), also realized they were a key to her heart (or at least something endearing to add to his proposal). Ashley explains, "In 2015 (after almost seven years together!), we planned a trip to Grand Isle Resort in Exuma, Bahamas to swim with the pigs. I had a feeling that he was going to propose, but he didn't on our first night, so I lost hope. On our second day, we went on a day long excursion swimming with the pigs, nurse sharks, and more. After a long day, we were relaxing on our porch. I was complaining that it still smelled like pigs, and he pulled out a little pig-shaped box with my ring inside!"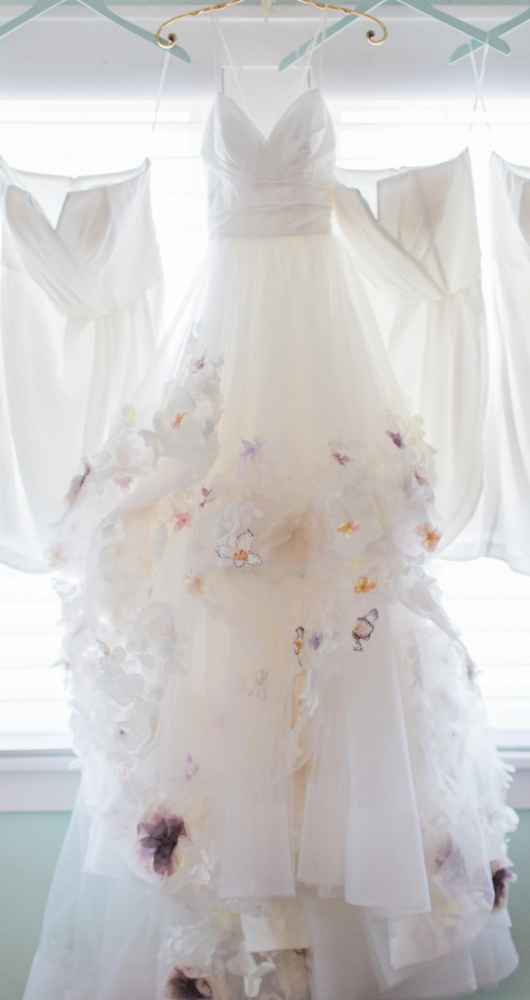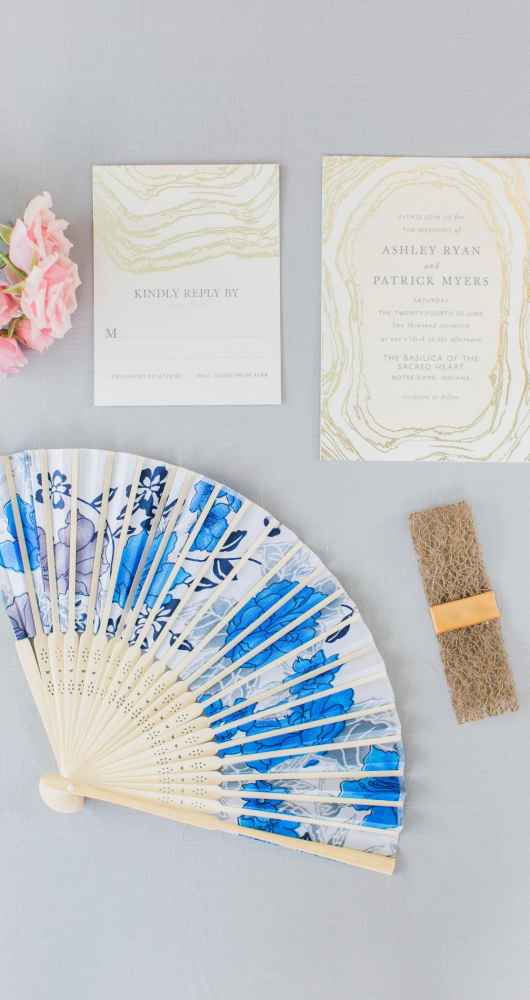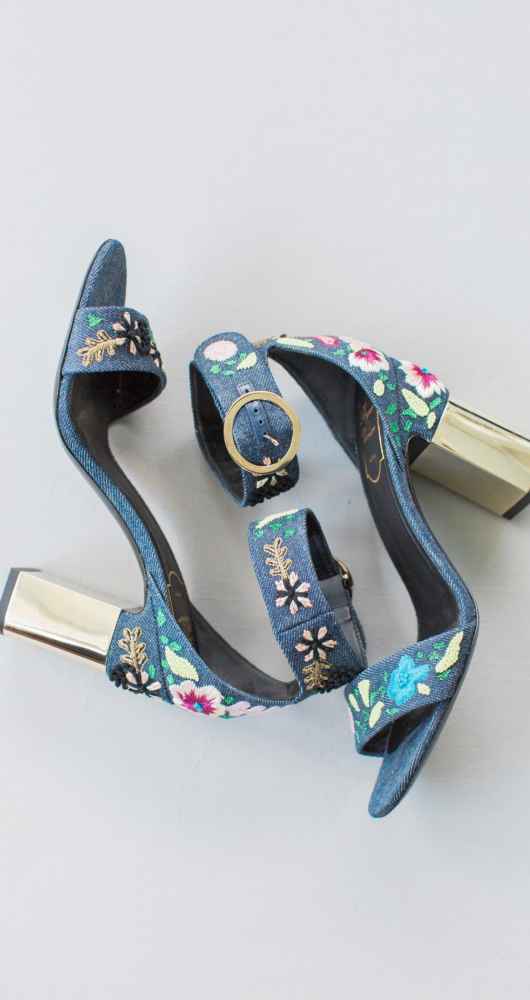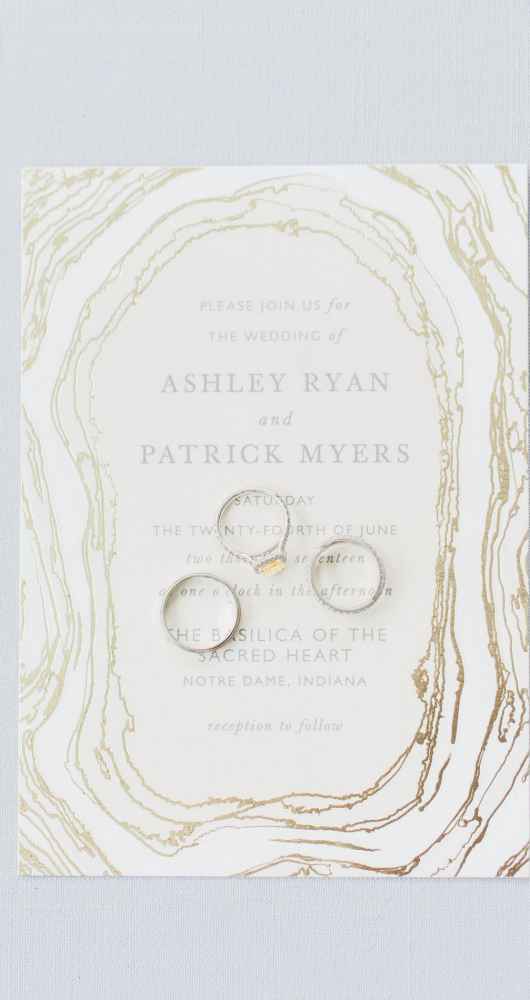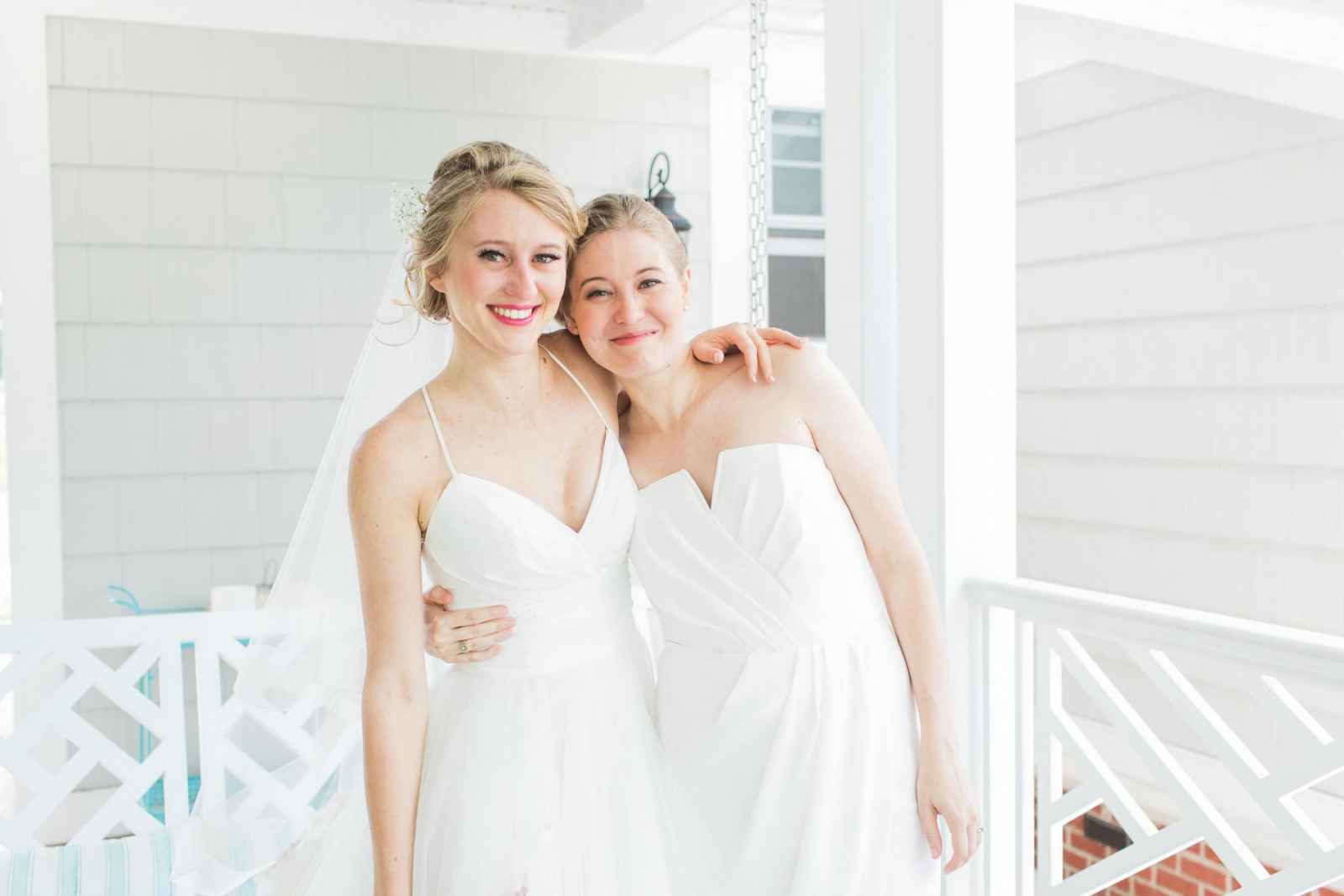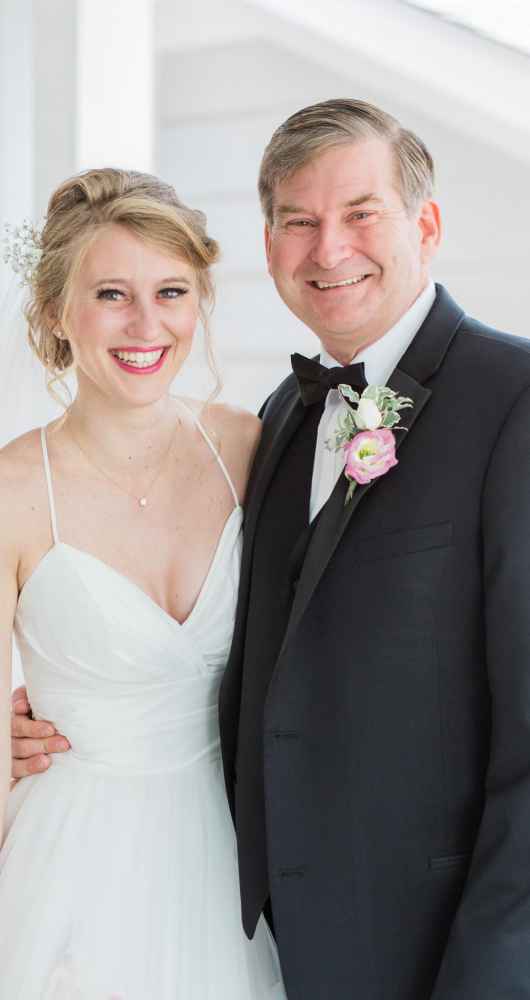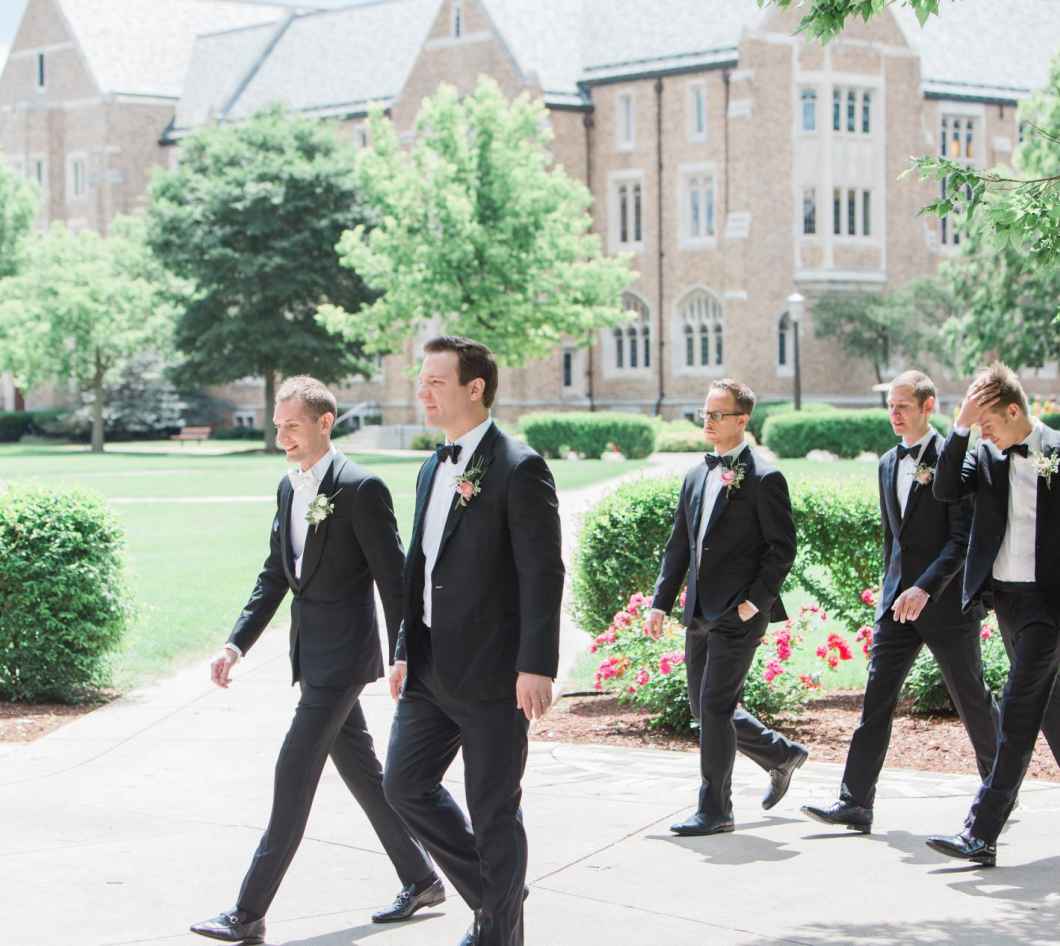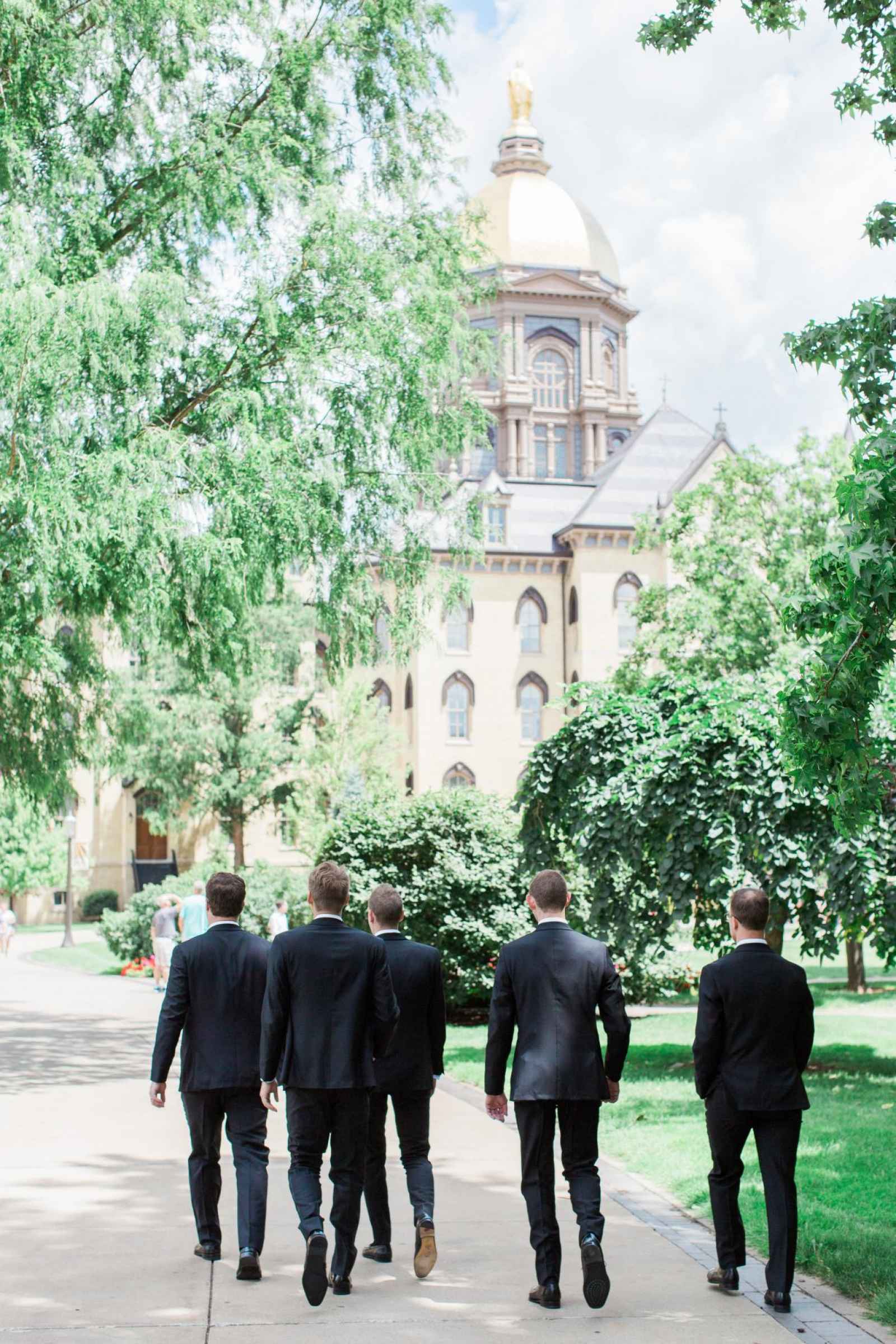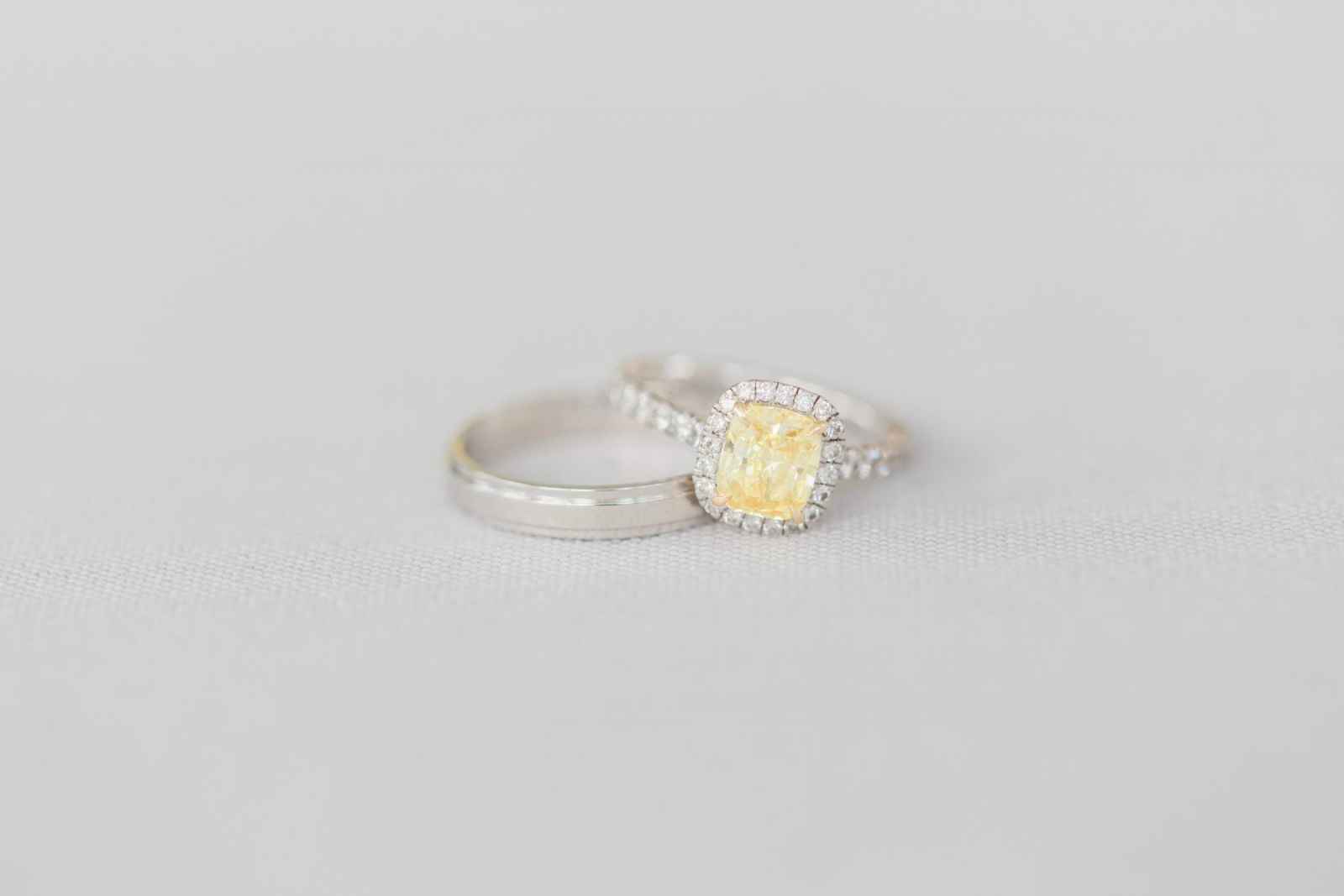 Desiring a summer wedding, a November 2015 proposal and June 2017 wedding gave the couple plenty of time to enjoy their engagement before they really got started. "I went through some magazines for inspiration, but I would say most of my inspiration came from wanting to really embrace our lives and background—from campus where we met to NYC where we really started our life together," says Ashley.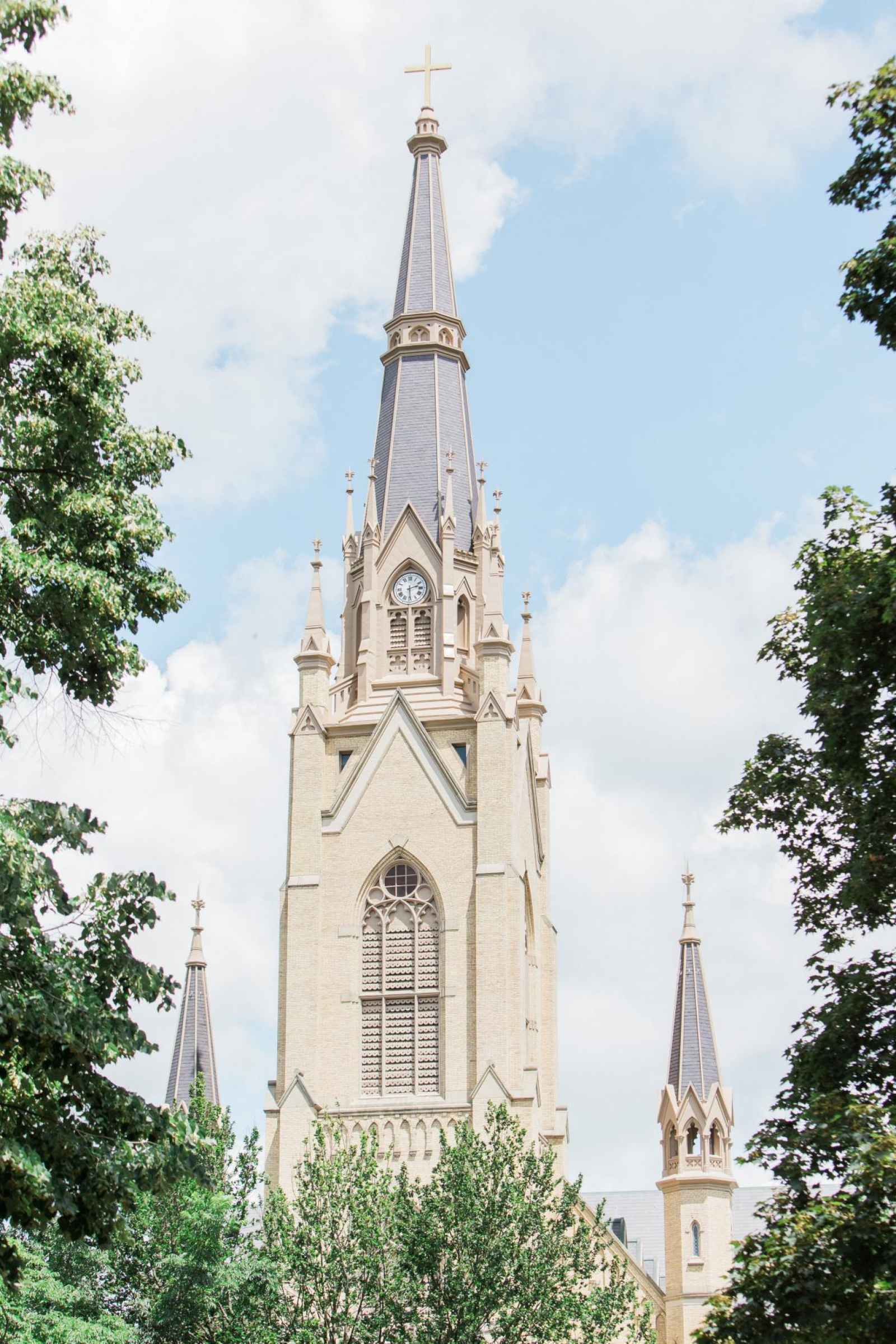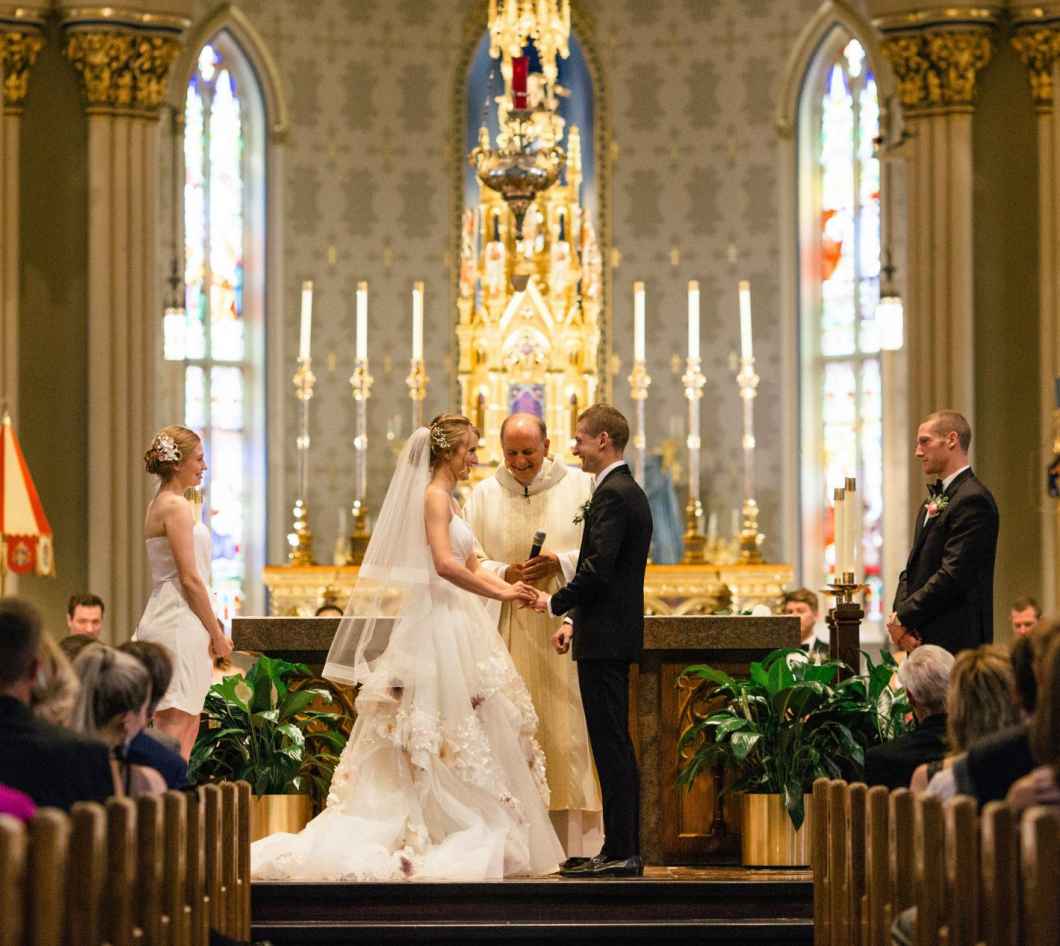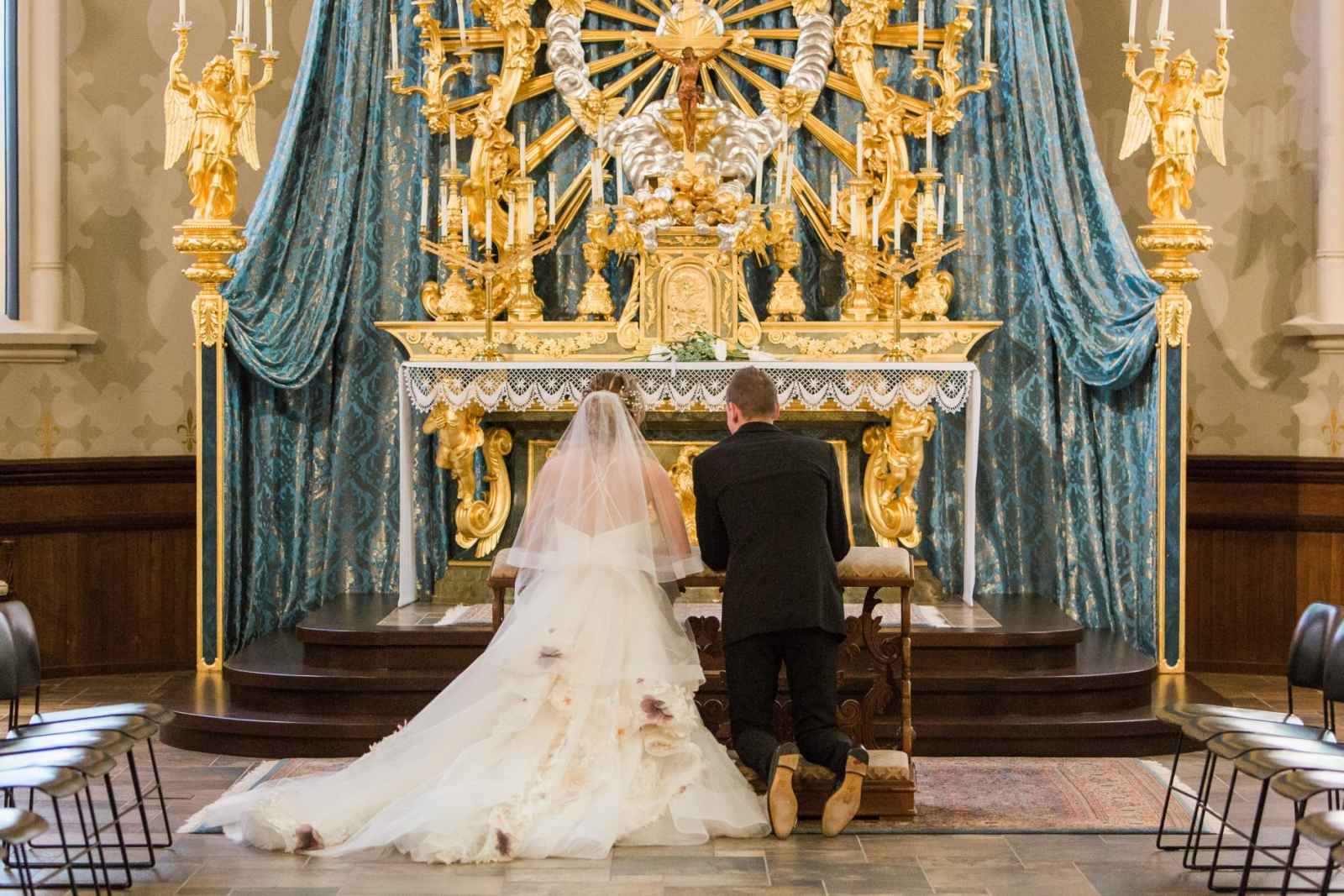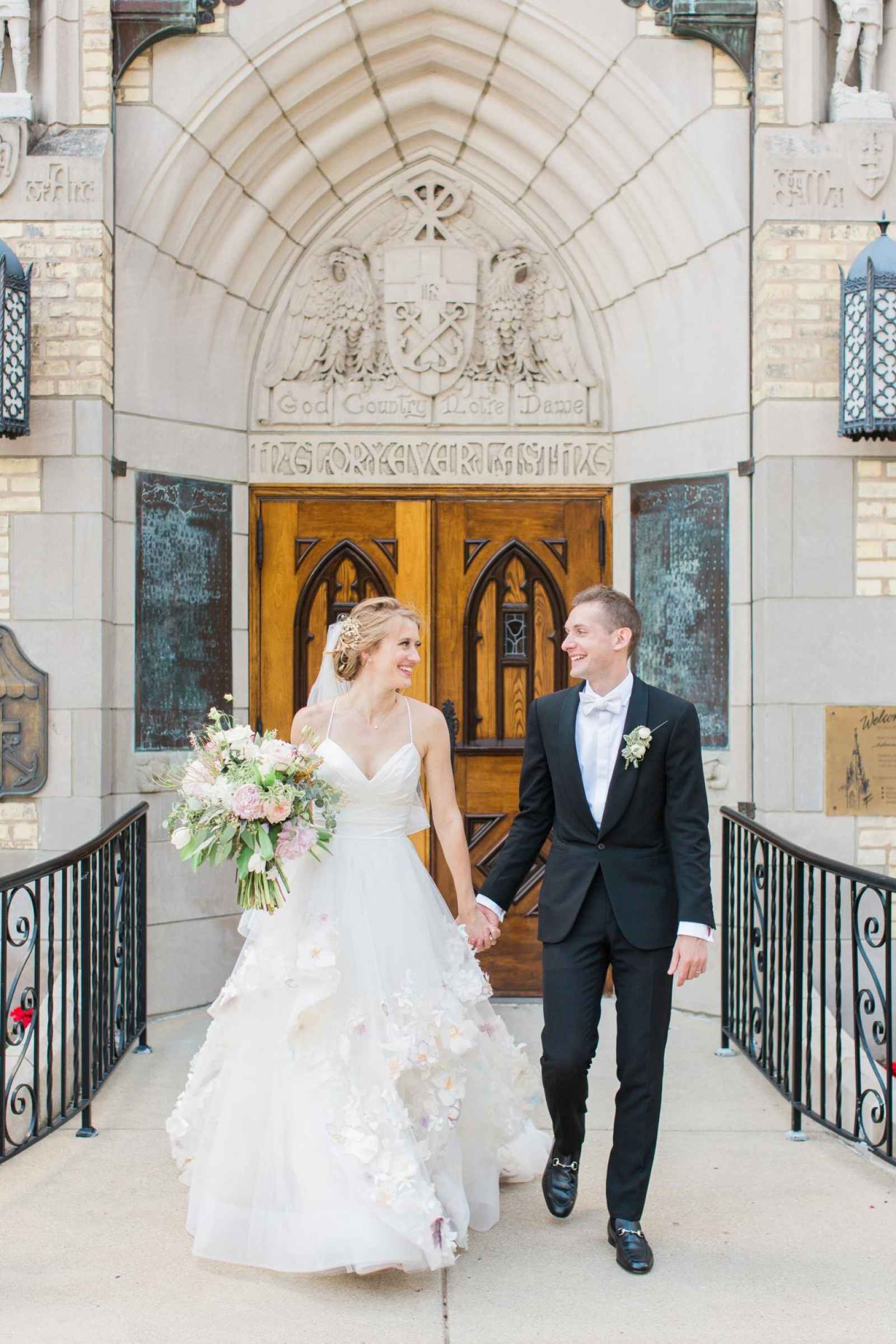 Ashley's vision may have been unique, but it lived as a solid dream within her heart. She explains, "We knew we wanted to get married at the Basilica on the Notre Dame campus as it was where we met and fell in love, but also where my grandparents and my sister got married, so it had a lot of meaning to us. I didn't want any 'theme' or color scheme, but instead just wanted to create a feeling of love, beauty and sparkle. It was a little tricky explaining to vendors the first time around that we had no theme or colors, but I had the vision in my head and knew all of the details would fall into place. I wanted a lot of floral and greenery to bring sort of a tropical feel (I grew up mainly in Hawaii), but wanted the glamour and sparkle that would have come with a New York City wedding. Combining these two ideas in an Indiana wedding sounded a little crazy to a lot of people–but I knew it would work perfectly."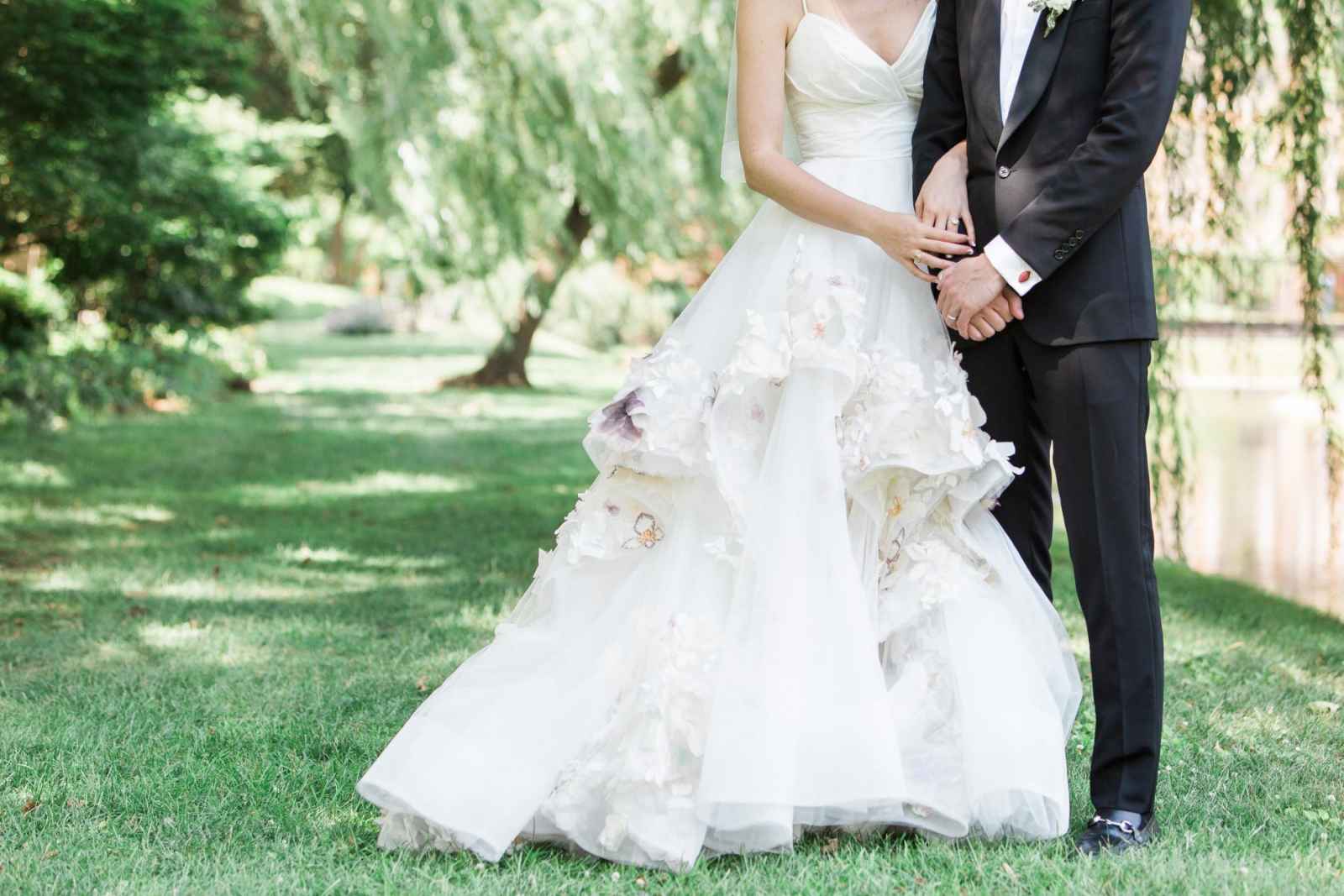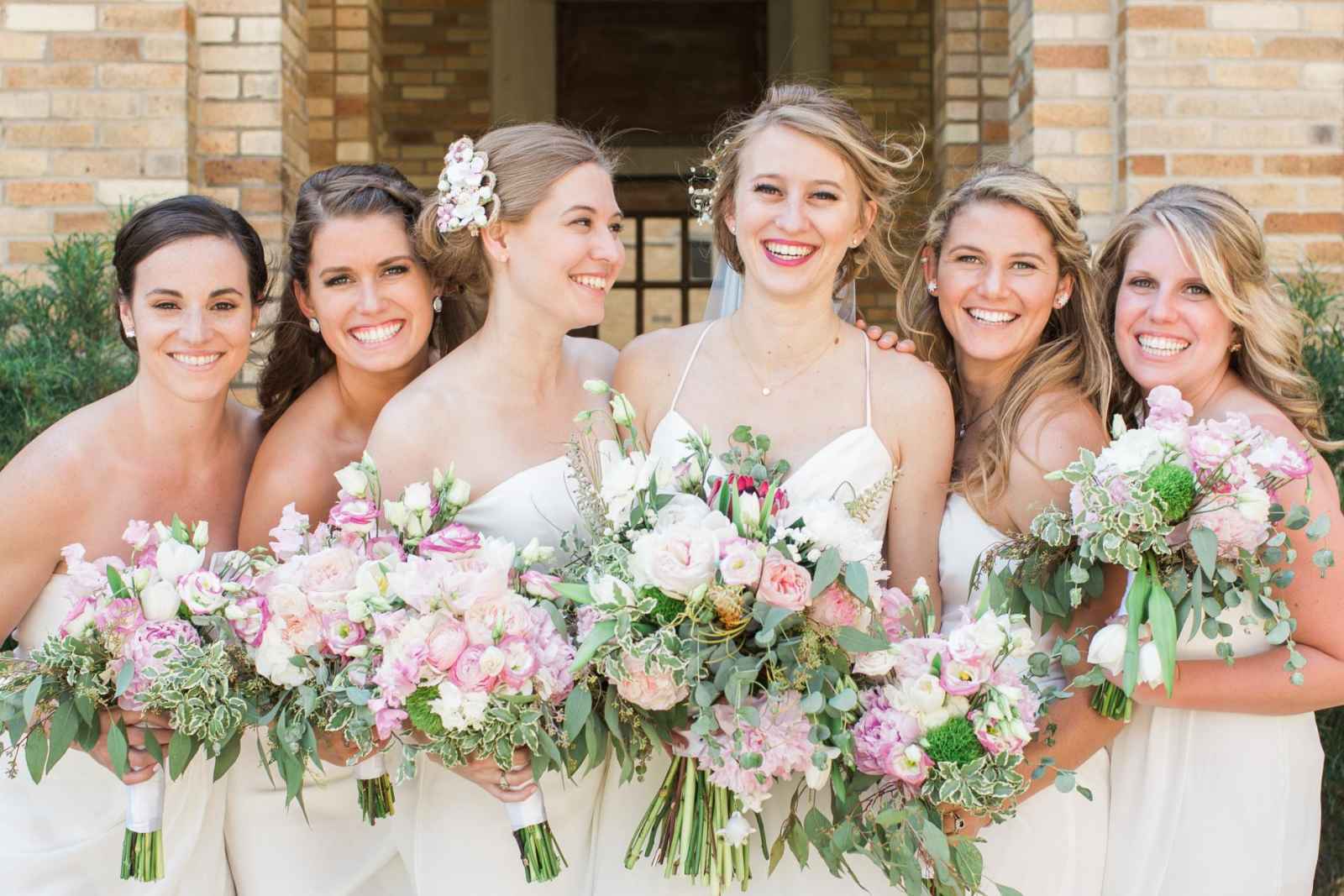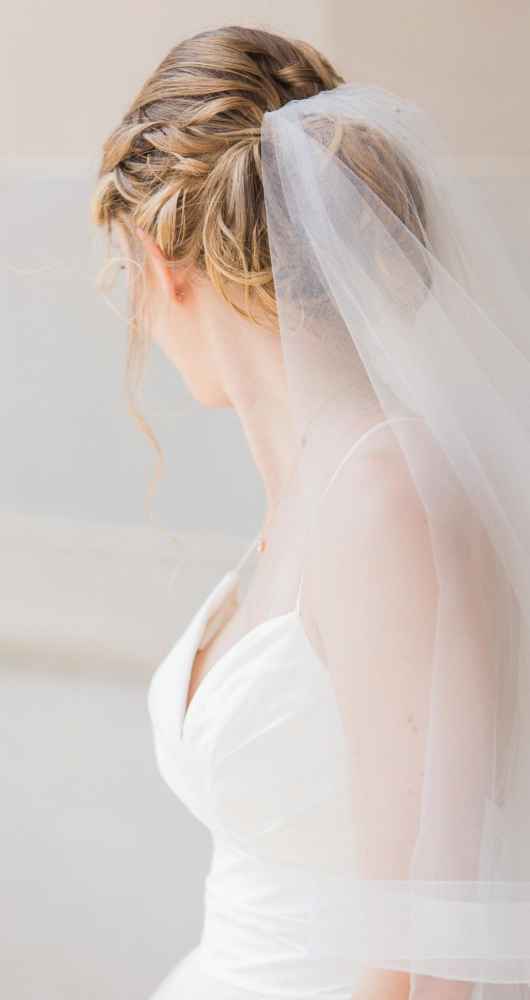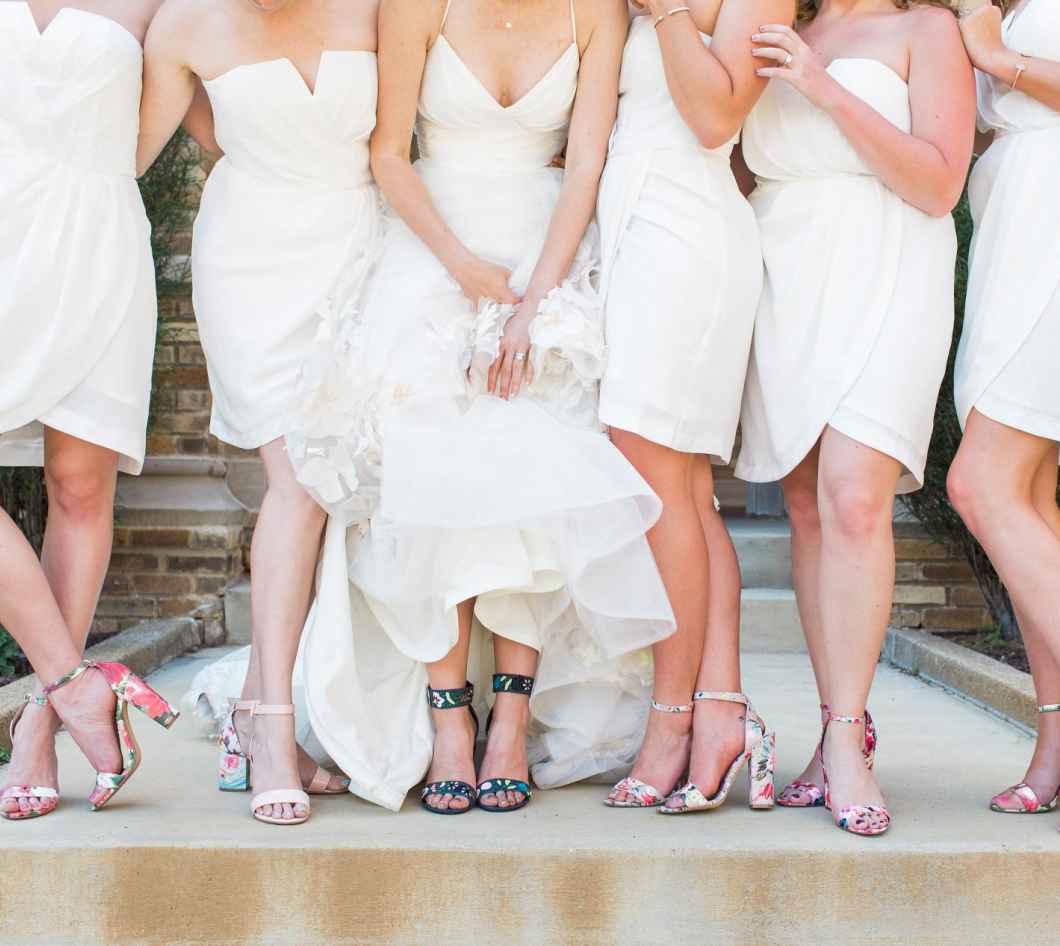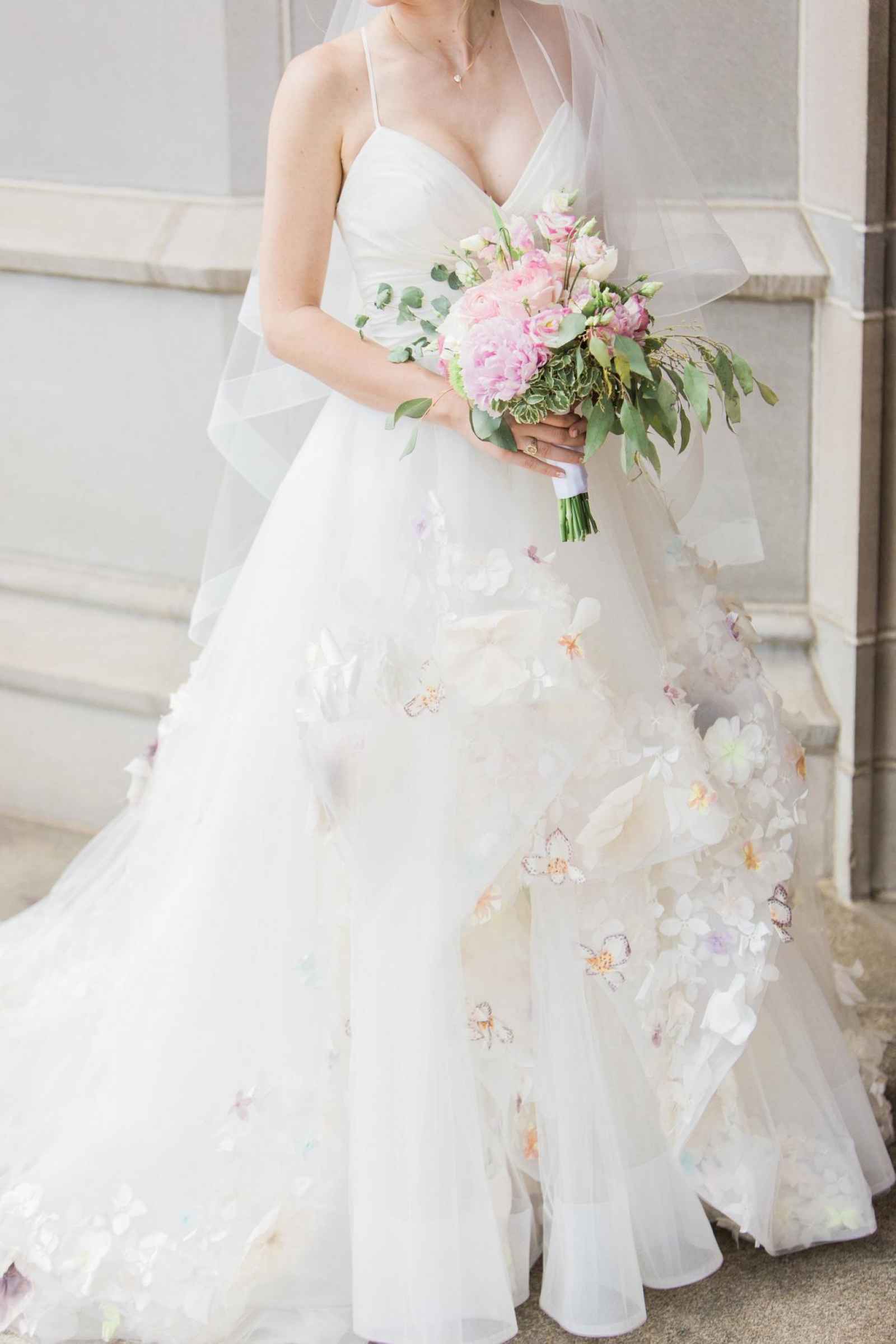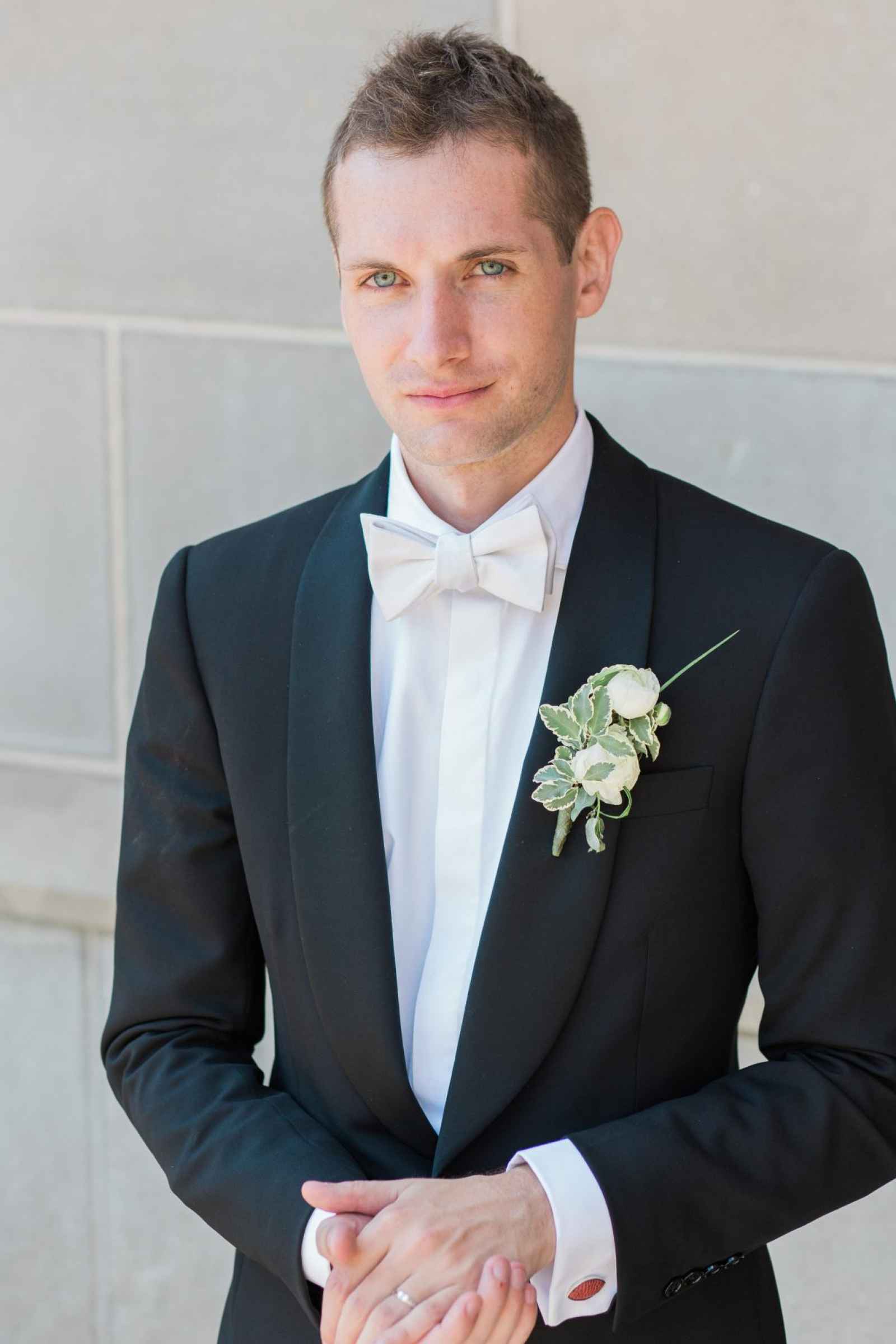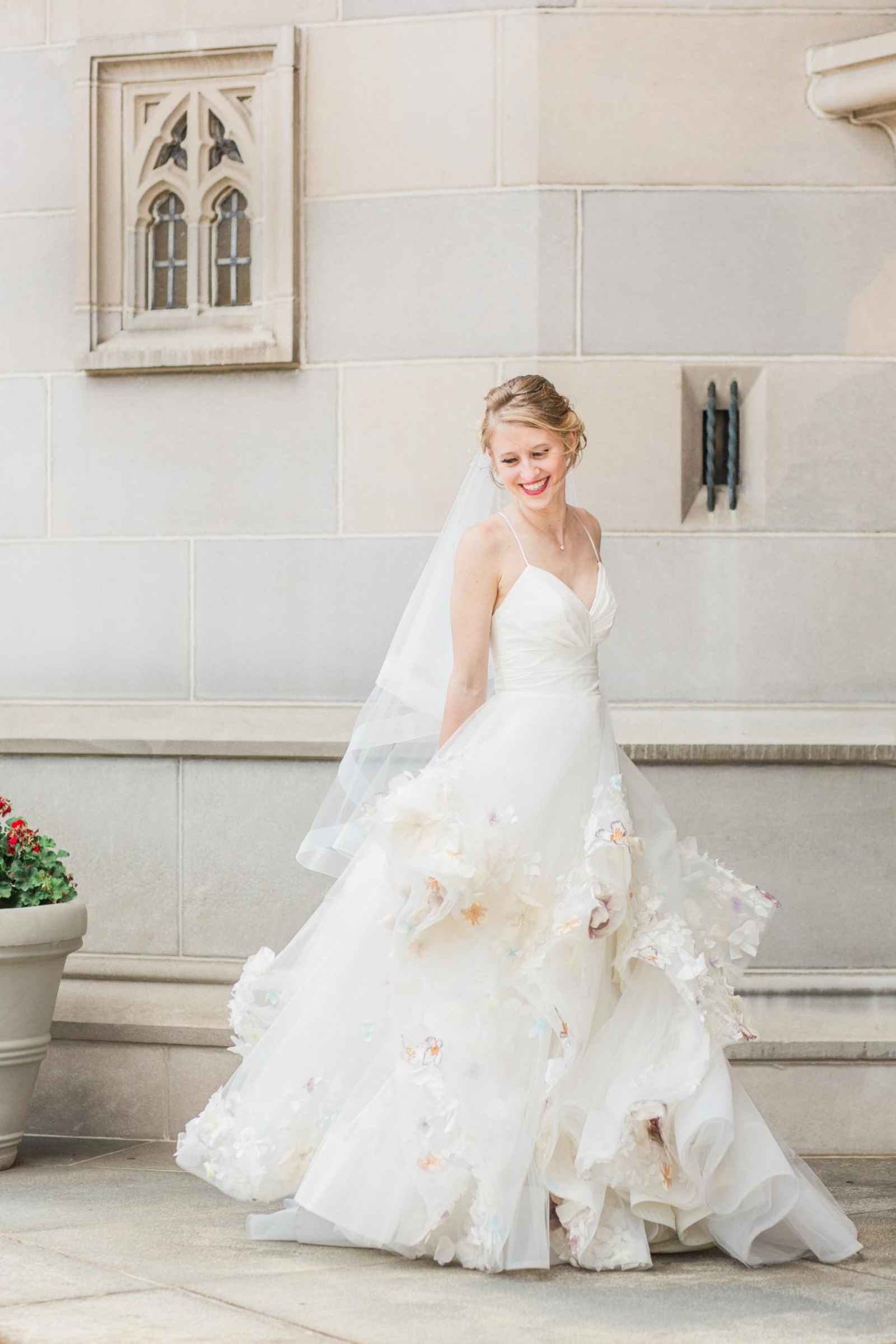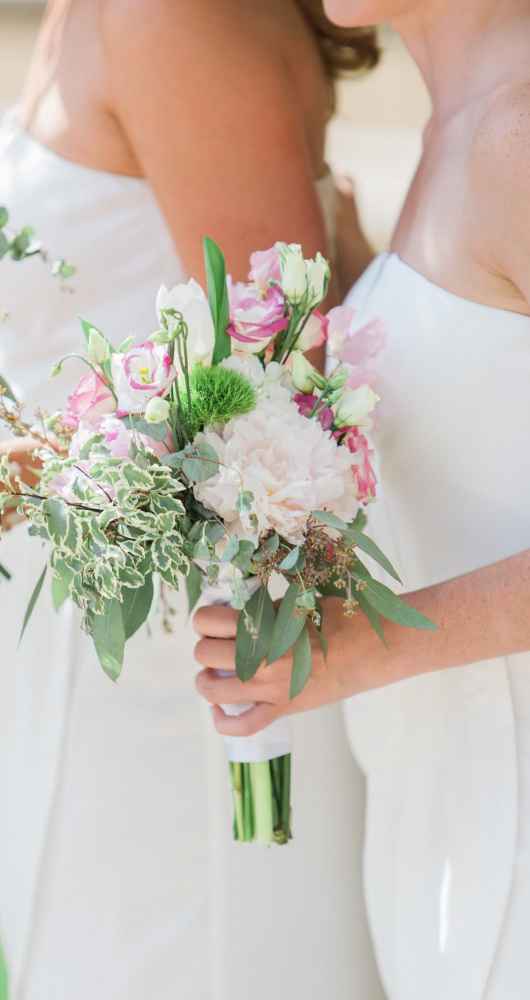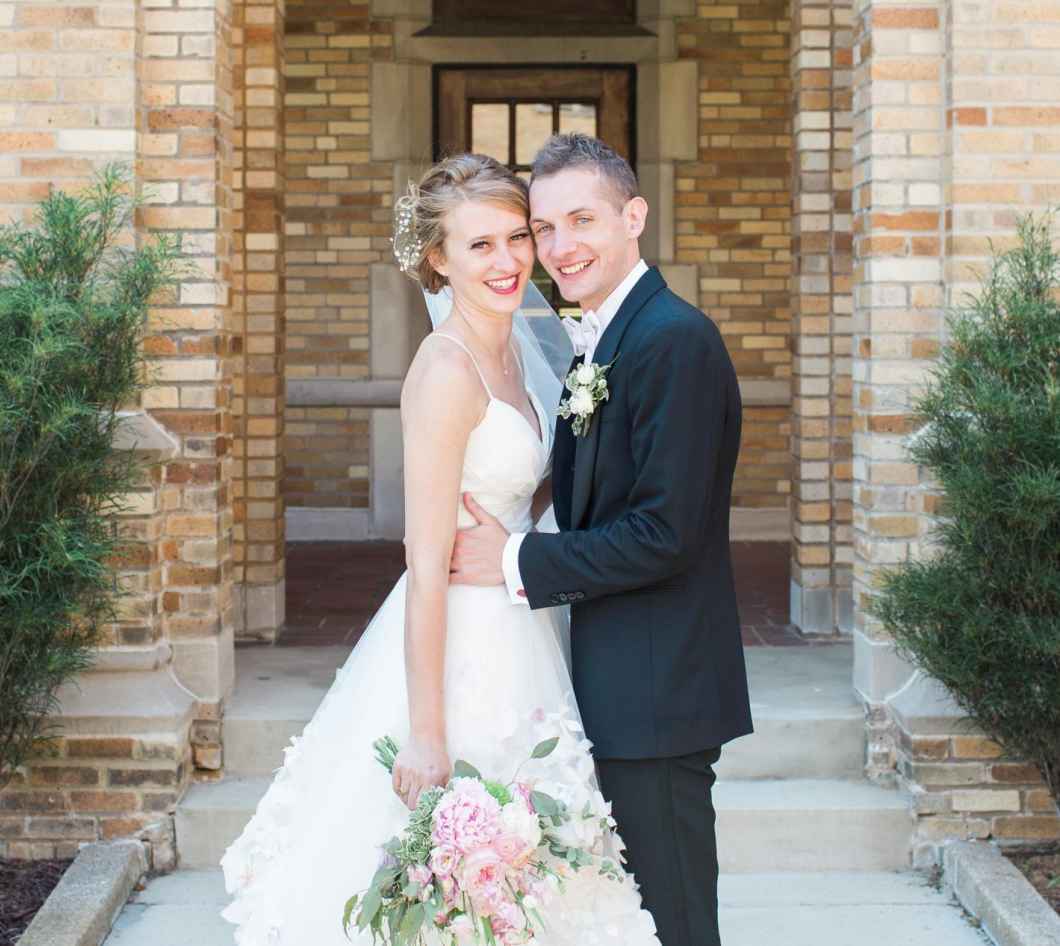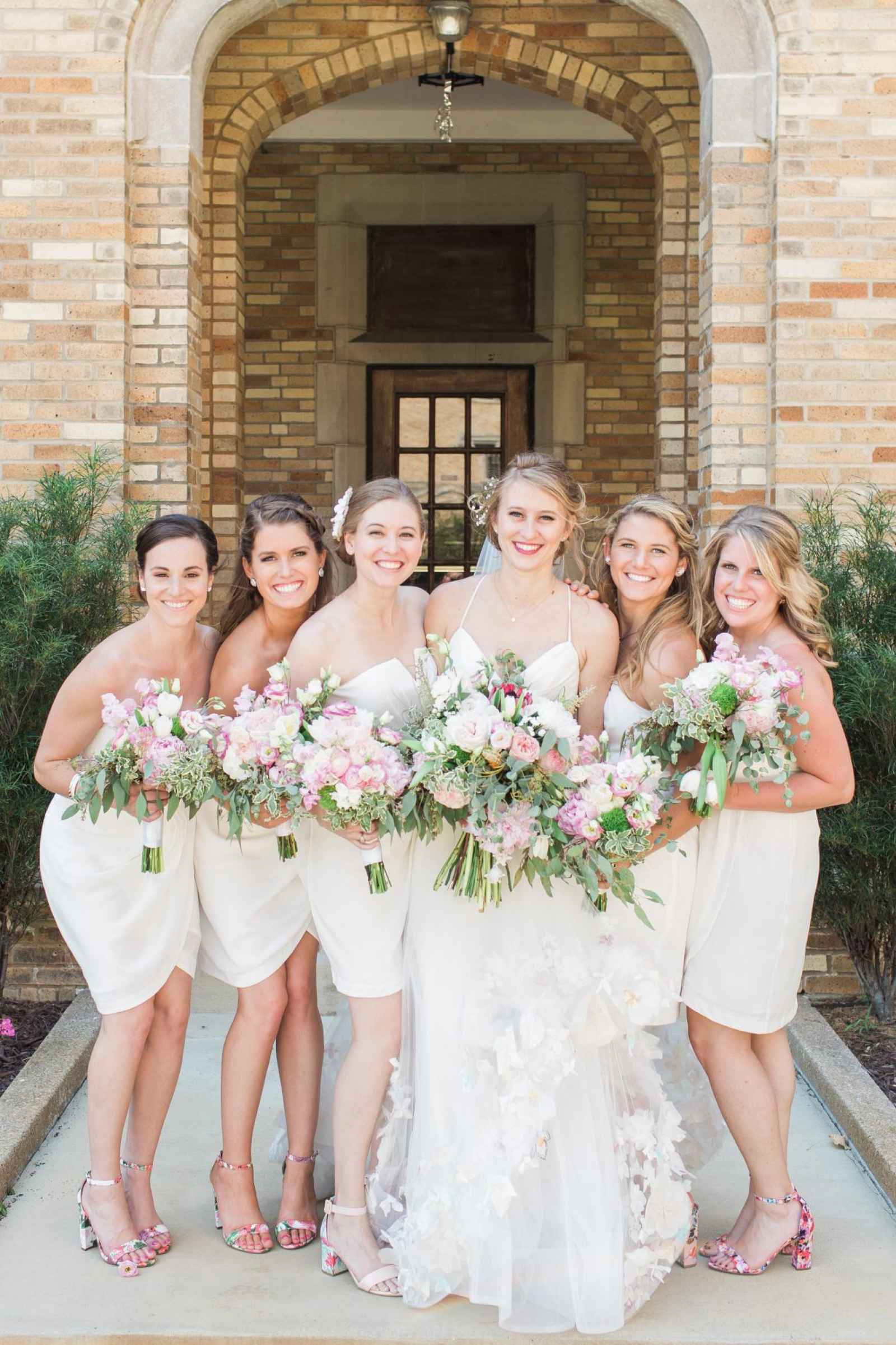 Ashley, along with her mother and sister, did most of the planning themselves. "My sister getting married at the Basilica five years prior was a huge help, as we already had a base for who we did and did not want to use again," says Ashley...That being said, we had an amazing team of vendors who helped ensure everything ran smoothly and came together that day."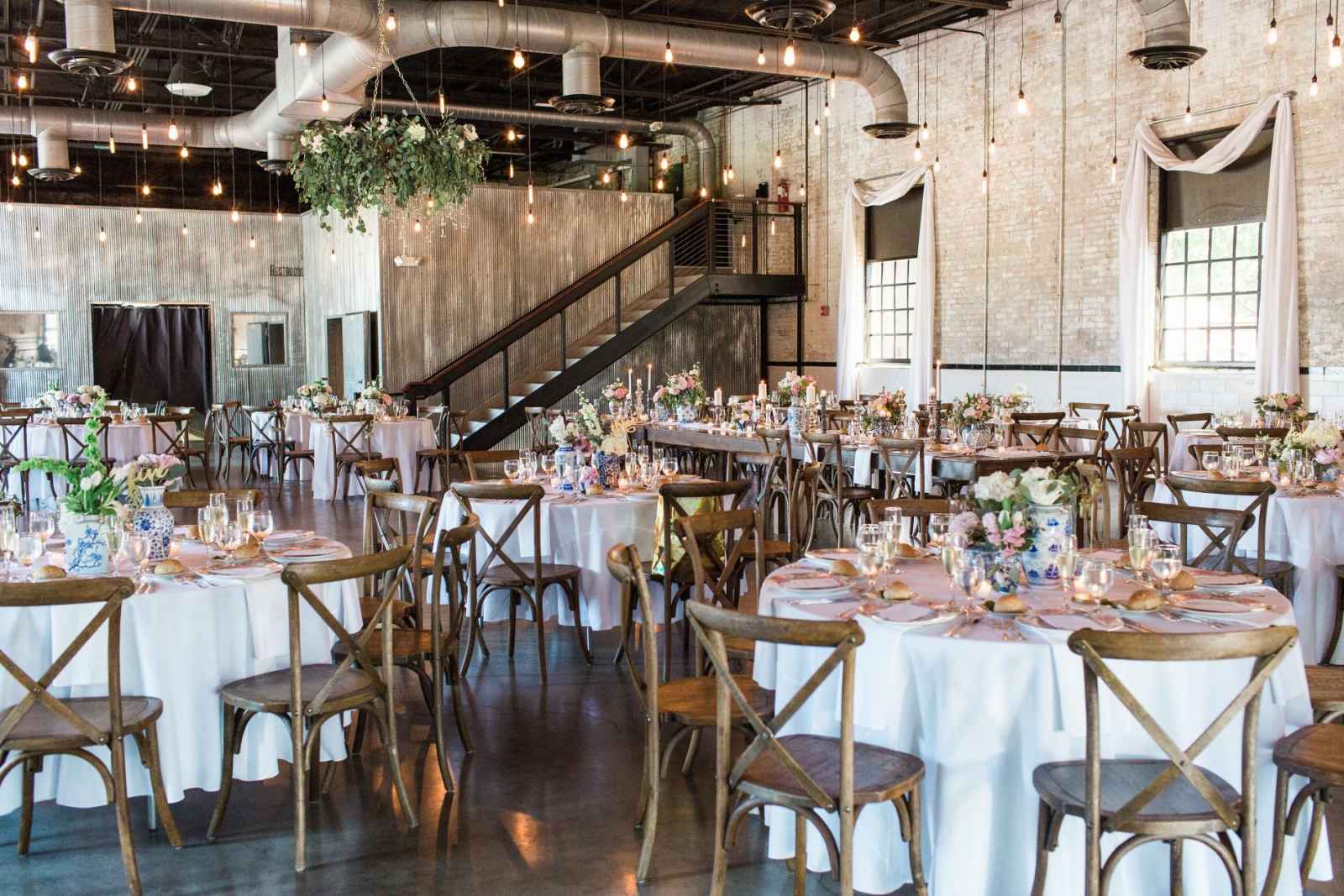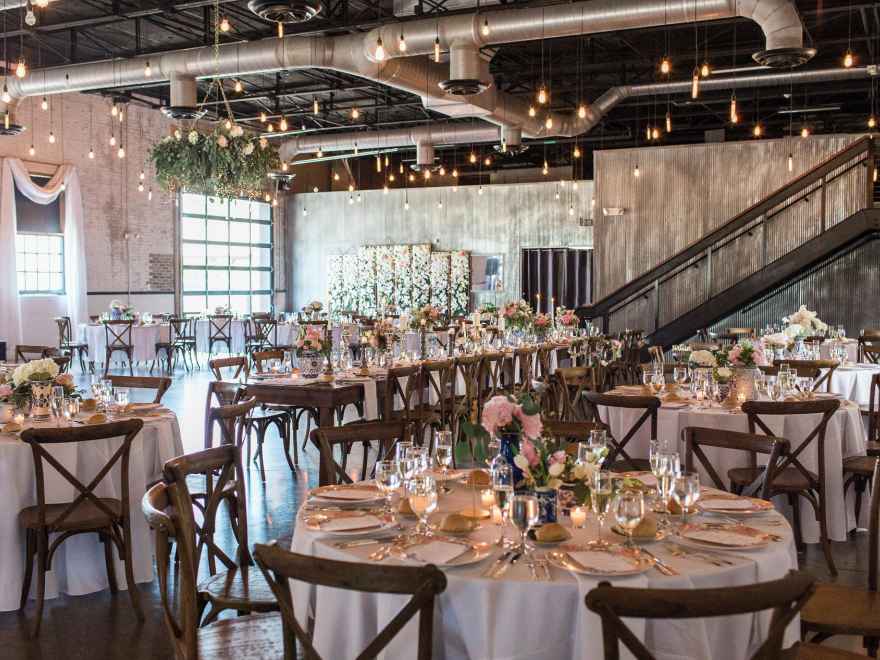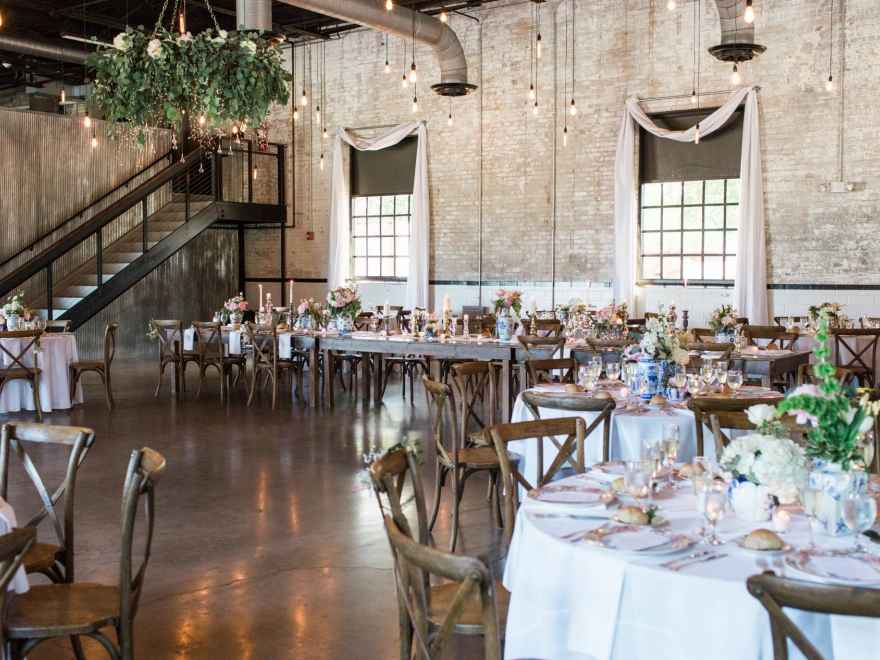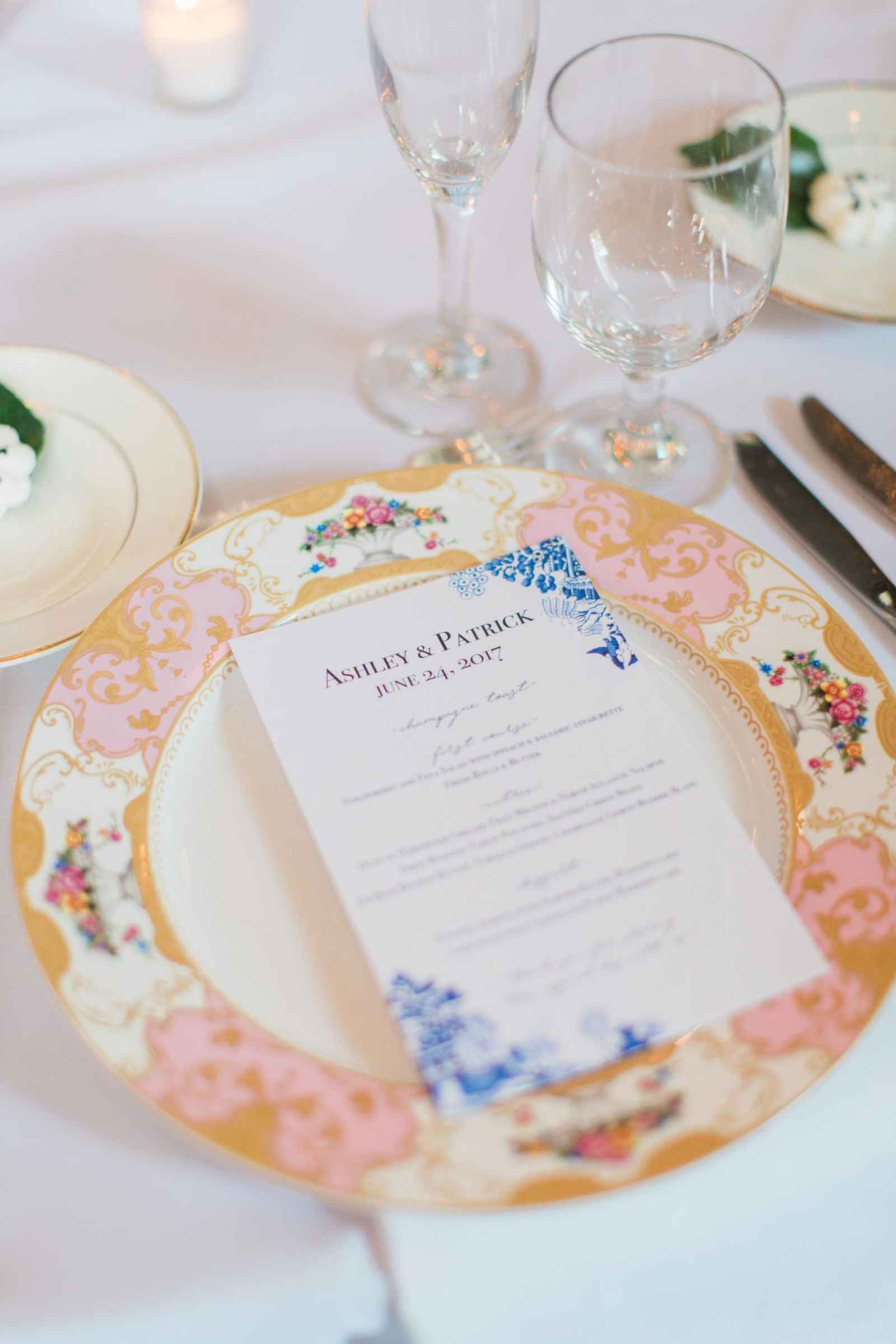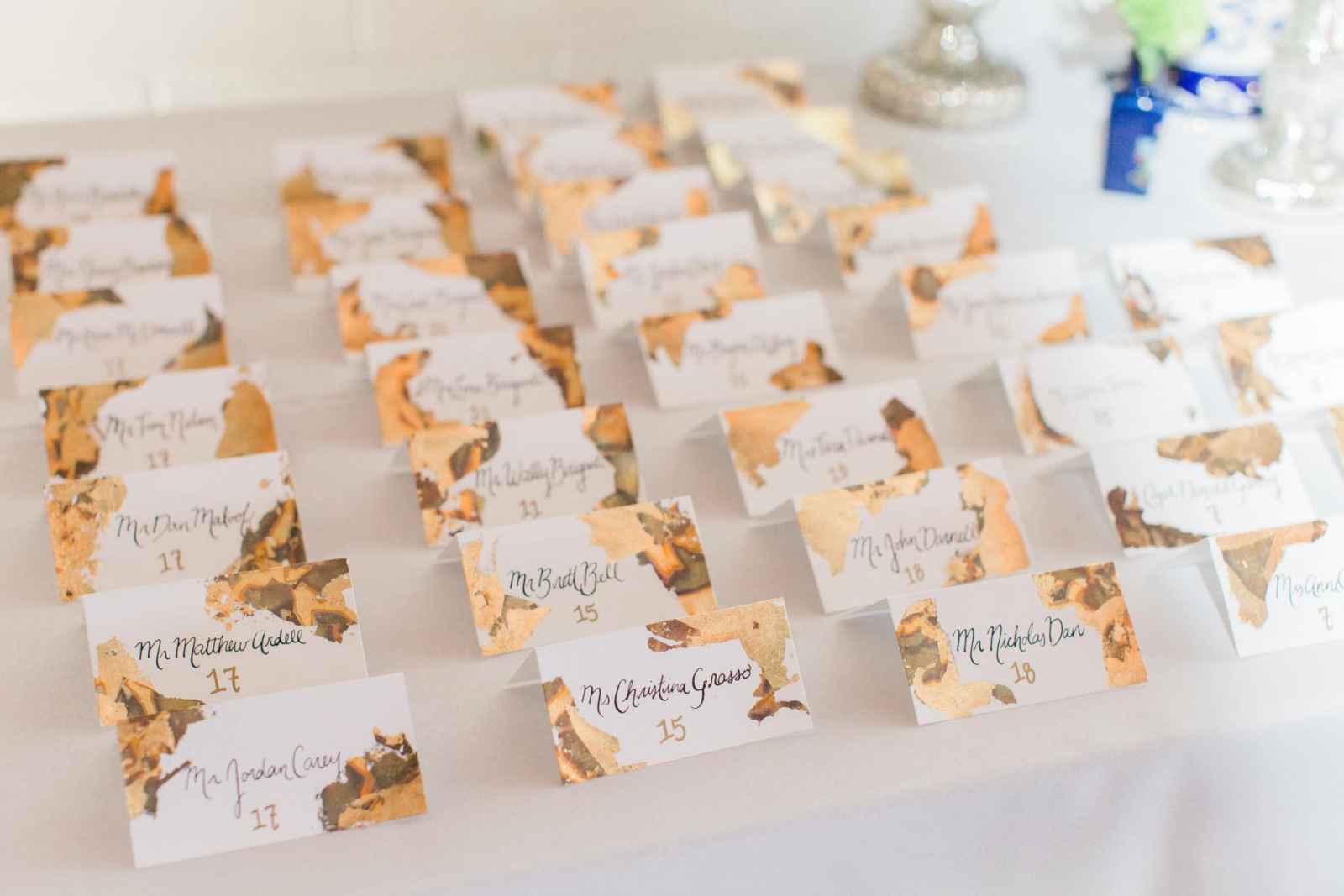 Ashley and Patrick truly desired a space that would serve as a nod to New York City with a magical, city-like sparkle. They found that The Brick in South Bend had the luxurious feel they wanted. "Since this was many of our guests' first trip out to South Bend, I was excited for them to walk into this totally unexpected place and see a little magical oasis," Ashley says. They also booked the rest of their vendors based off of recommendations from friends and other well-regarded vendors in the area.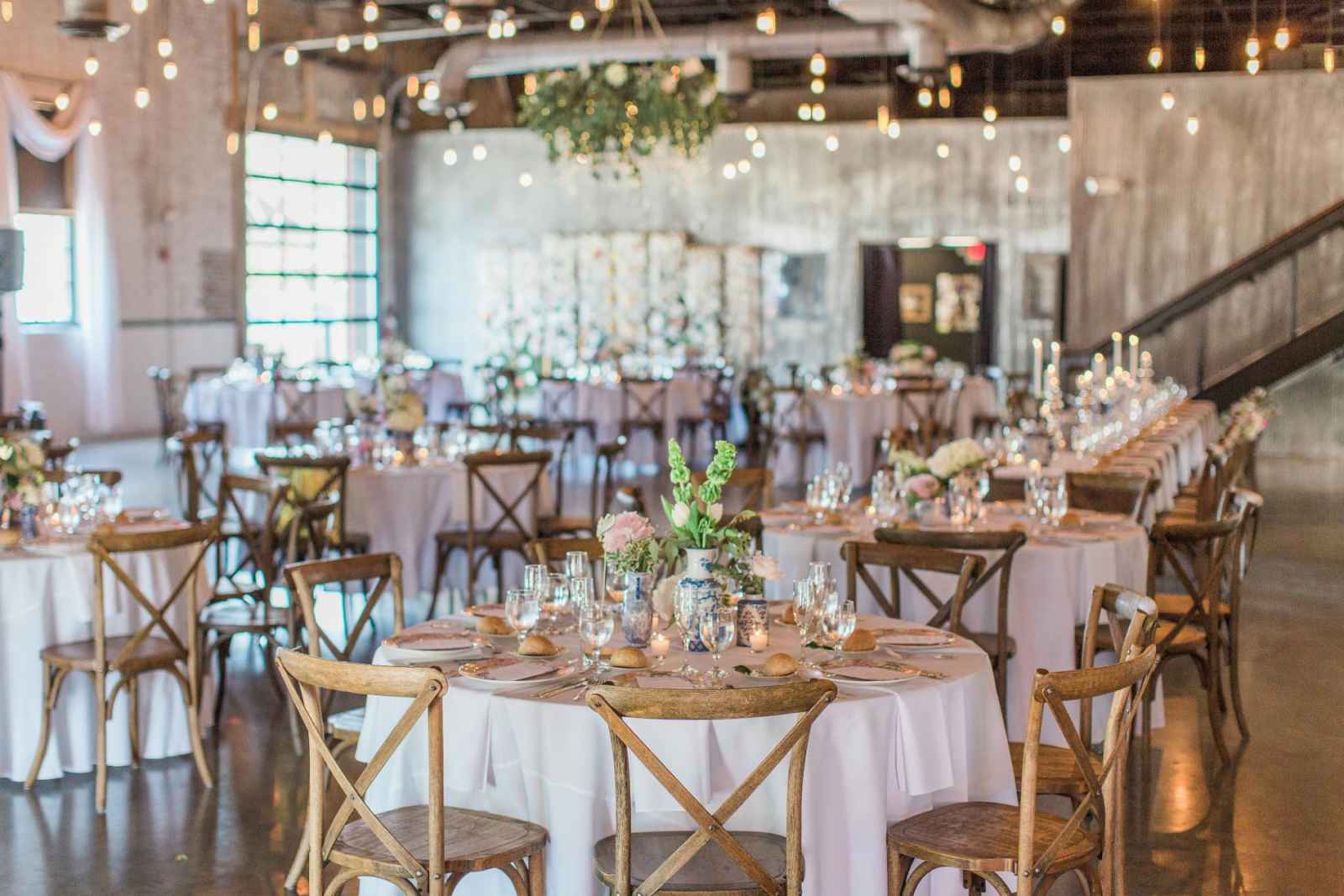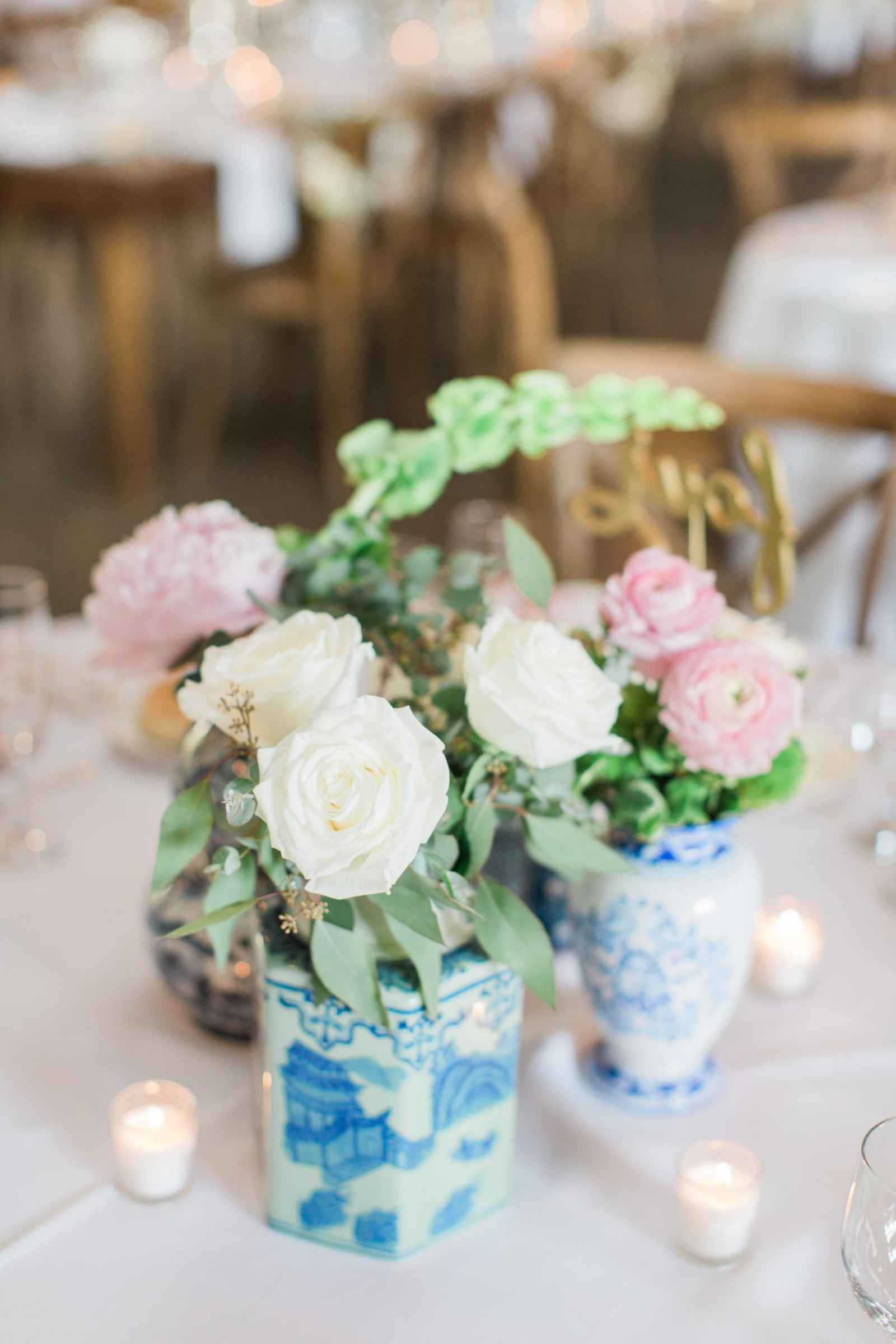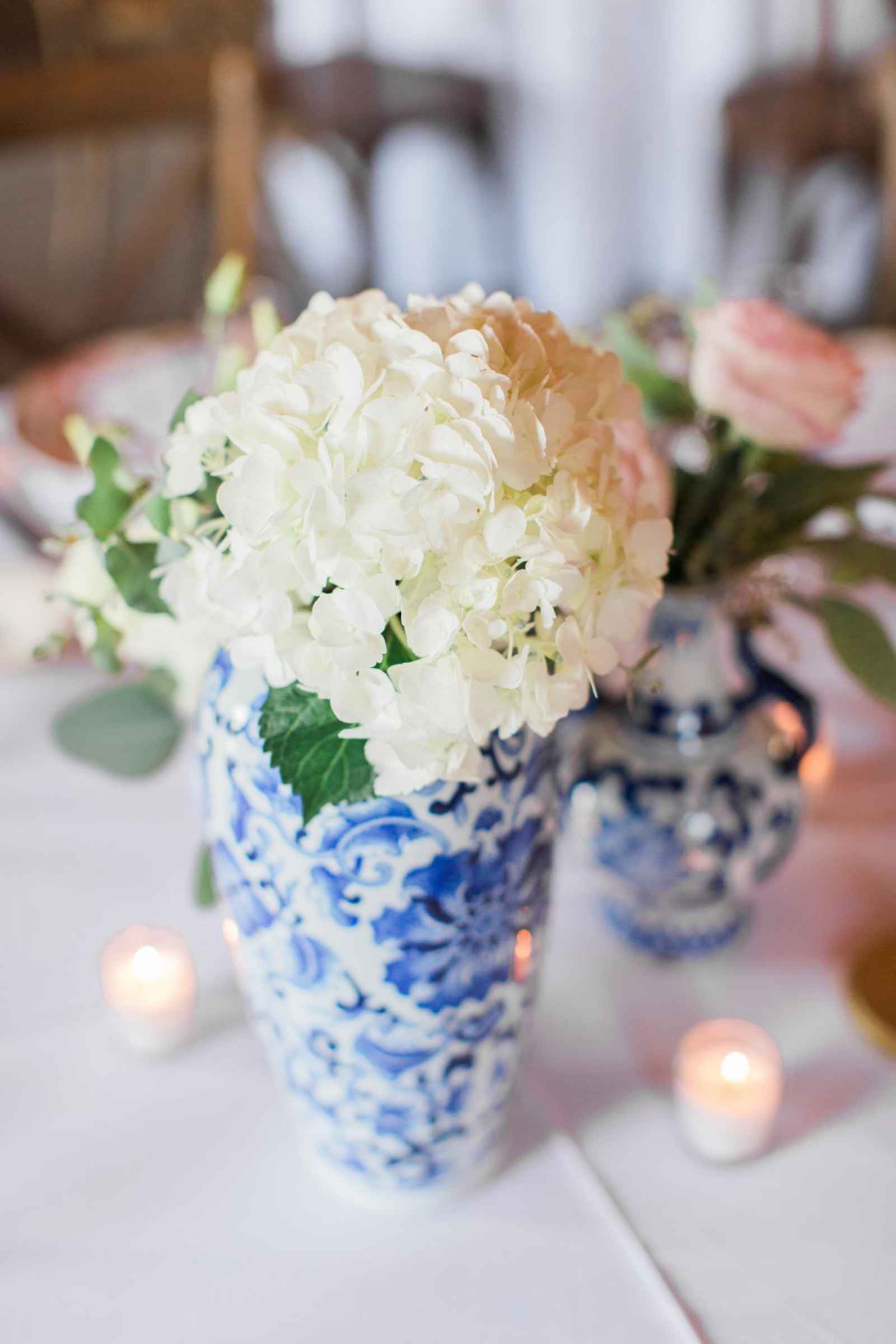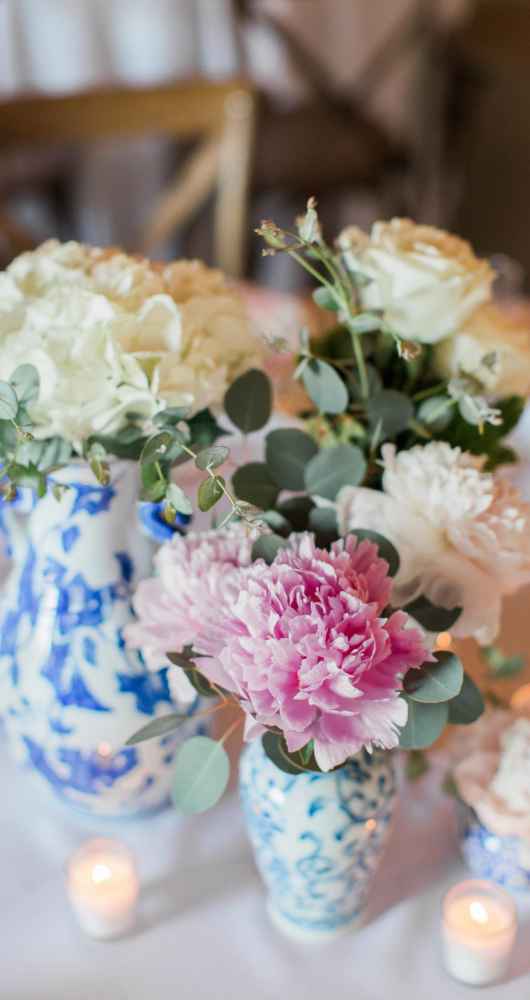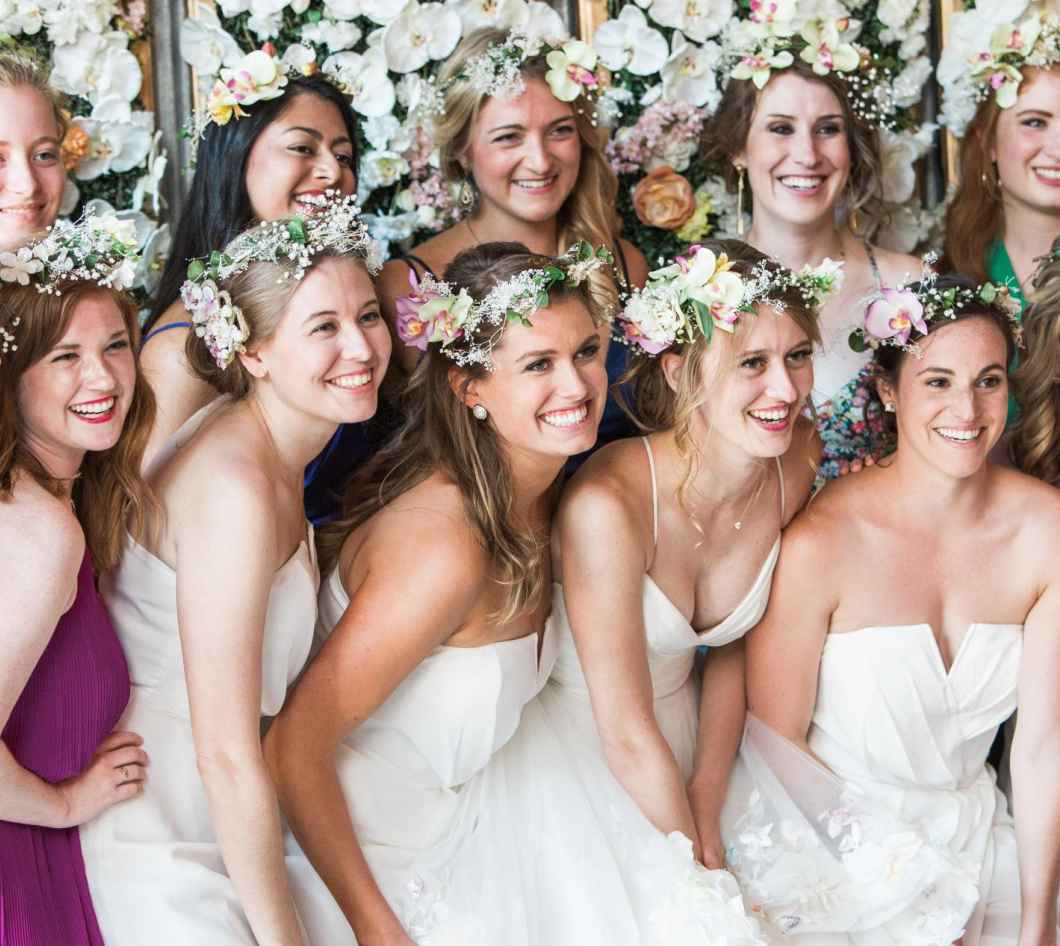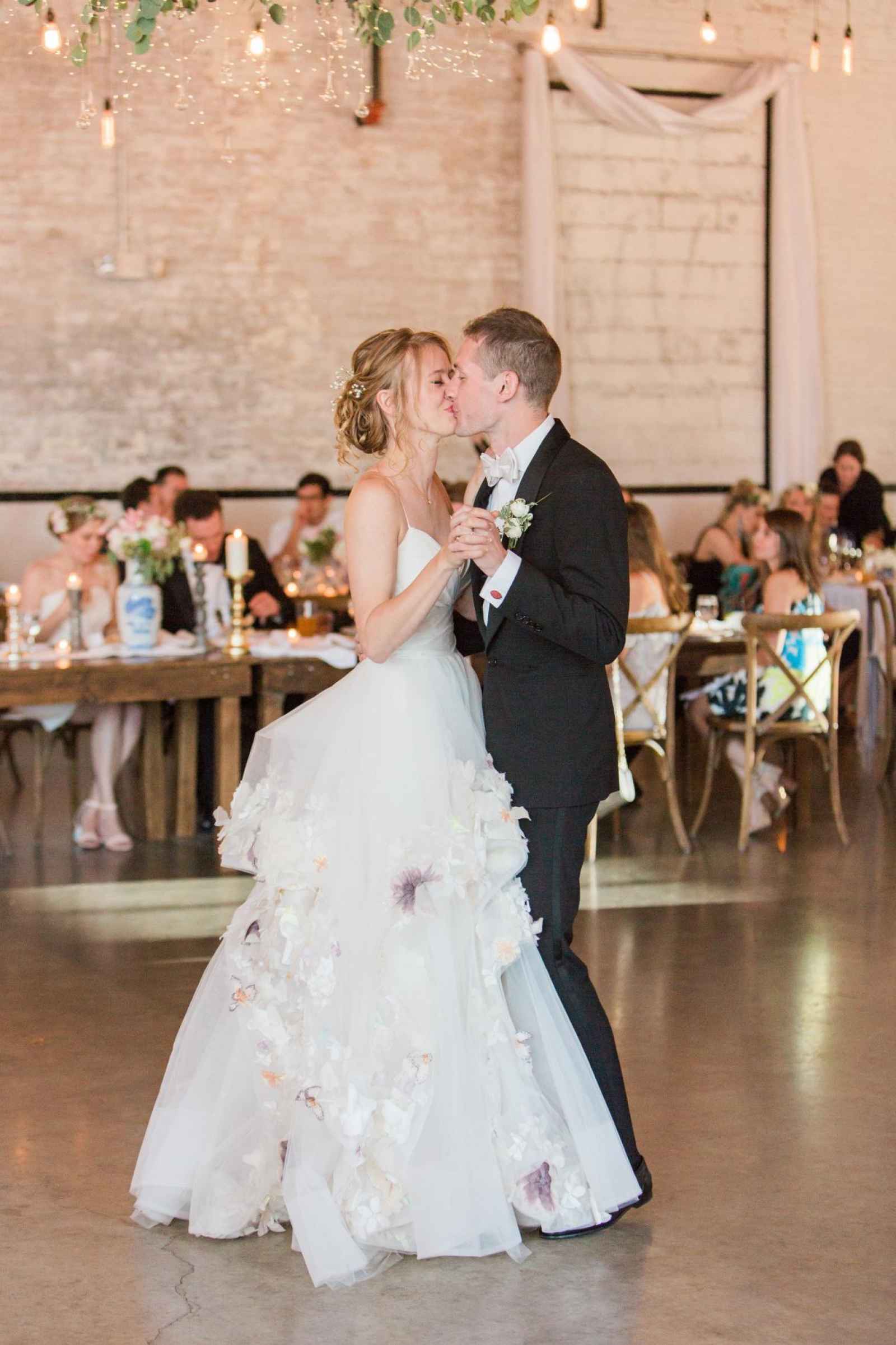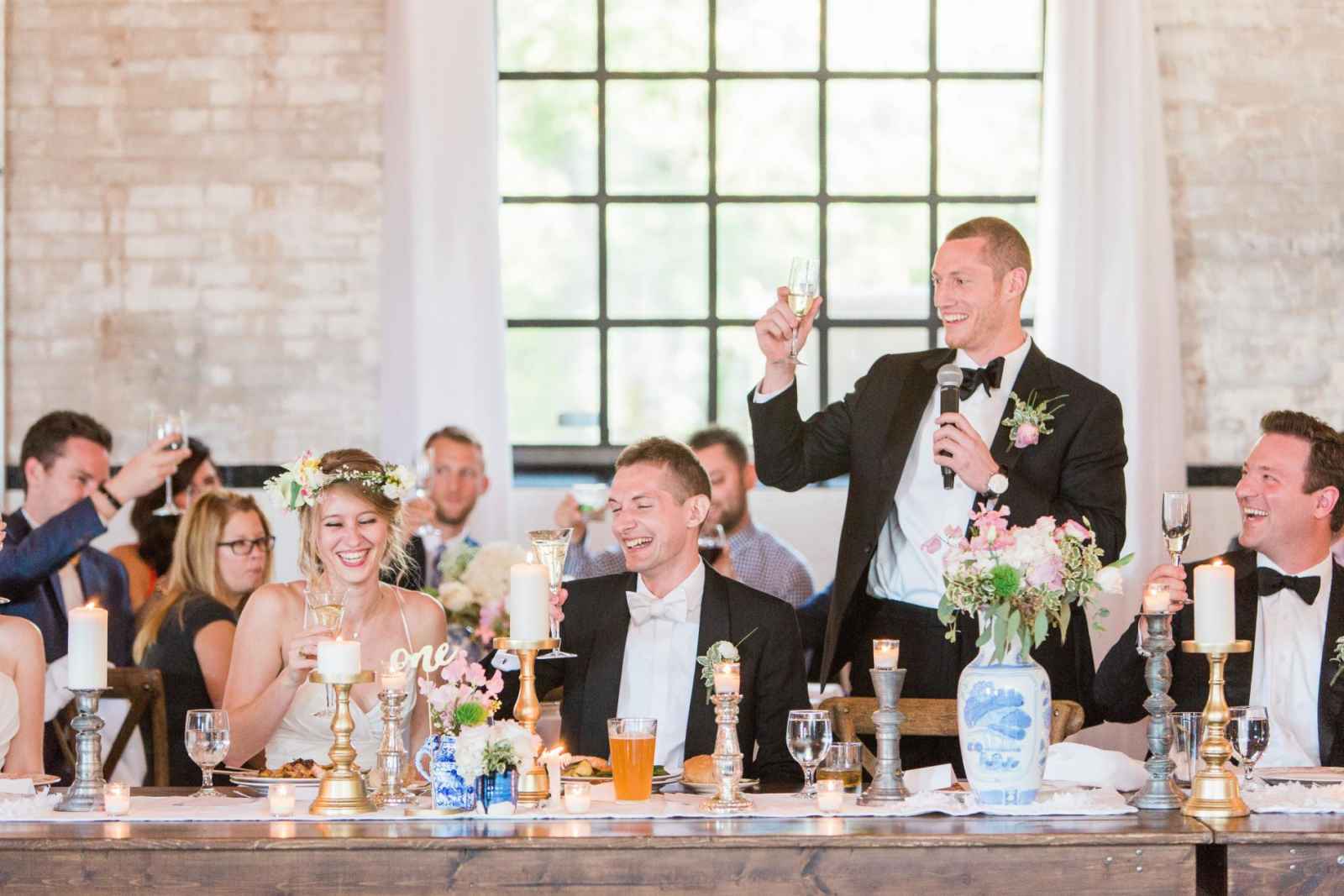 After trying on everything from sequins and stripes to feathers and pastels, Ashley found her classical yet whimsical dress at Wedding Atelier in NYC. She says, "I somehow had Patrick convinced that my dress was pink and feathered, so needless to say, he was happily surprised when the day came!"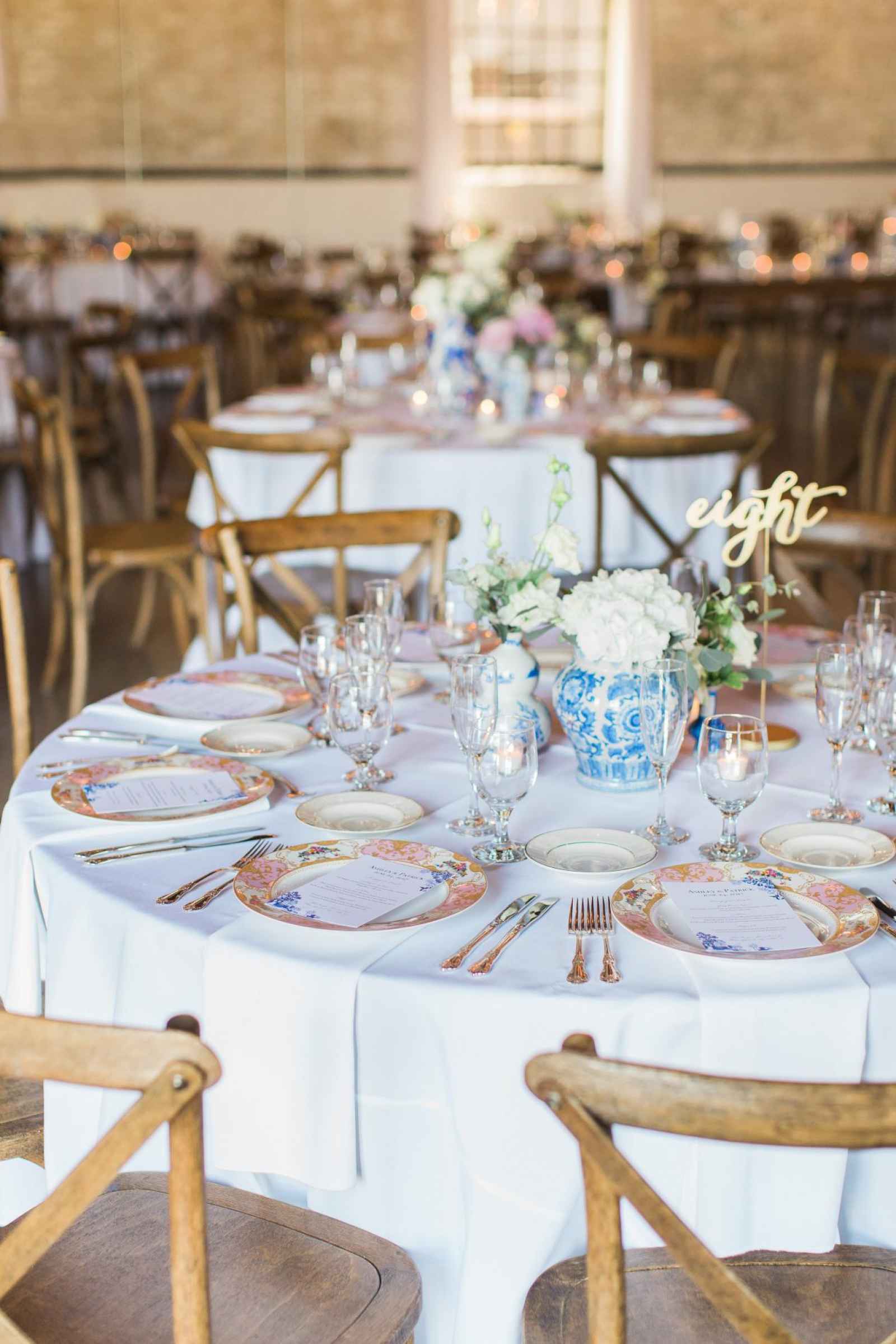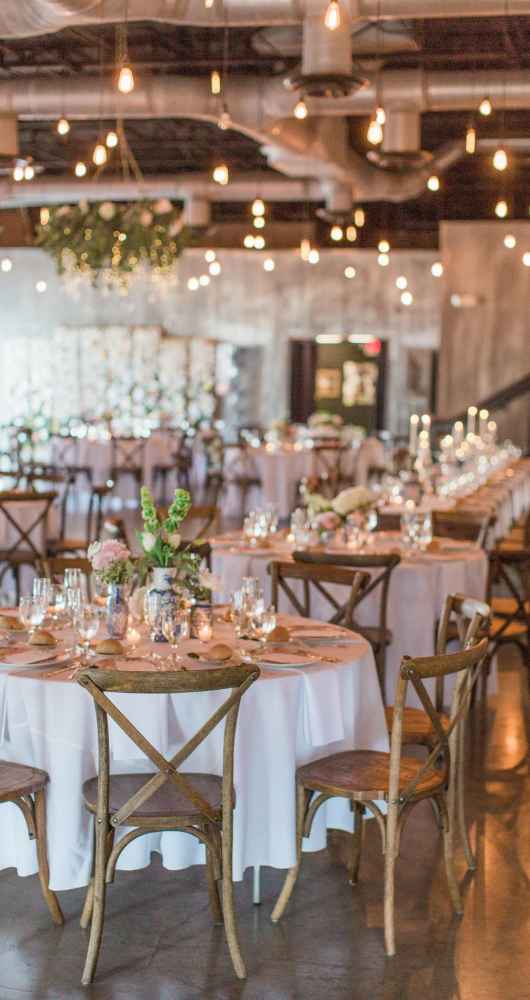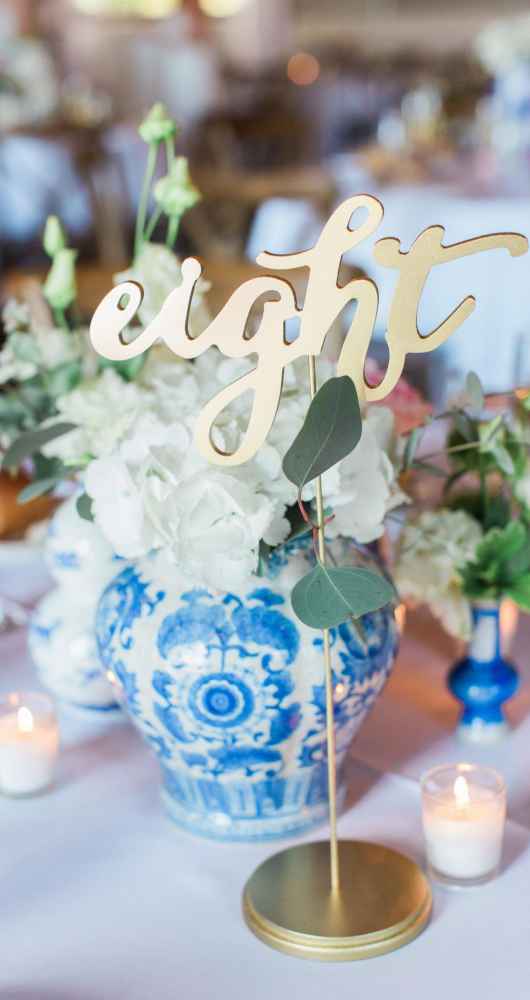 As far as challenges, Ashley admits the hardest part of the process was doing it from another state. She says, "I was lucky to have my mom in town to do most of the heavy lifting, but I had such a specific vision that I wanted final sign off on everything. It definitely got stressful—but it was all so worth it!"
Ashley loved that her and her bridesmaids were able to get ready at her parents' house and to have their ceremony in the exact same place that her grandparents did 55 years ago—and her sister 5 years ago. Her hundreds of blue and white vases were also lovingly collected by many of her friends and family, with many of them having special memories attached to each of them.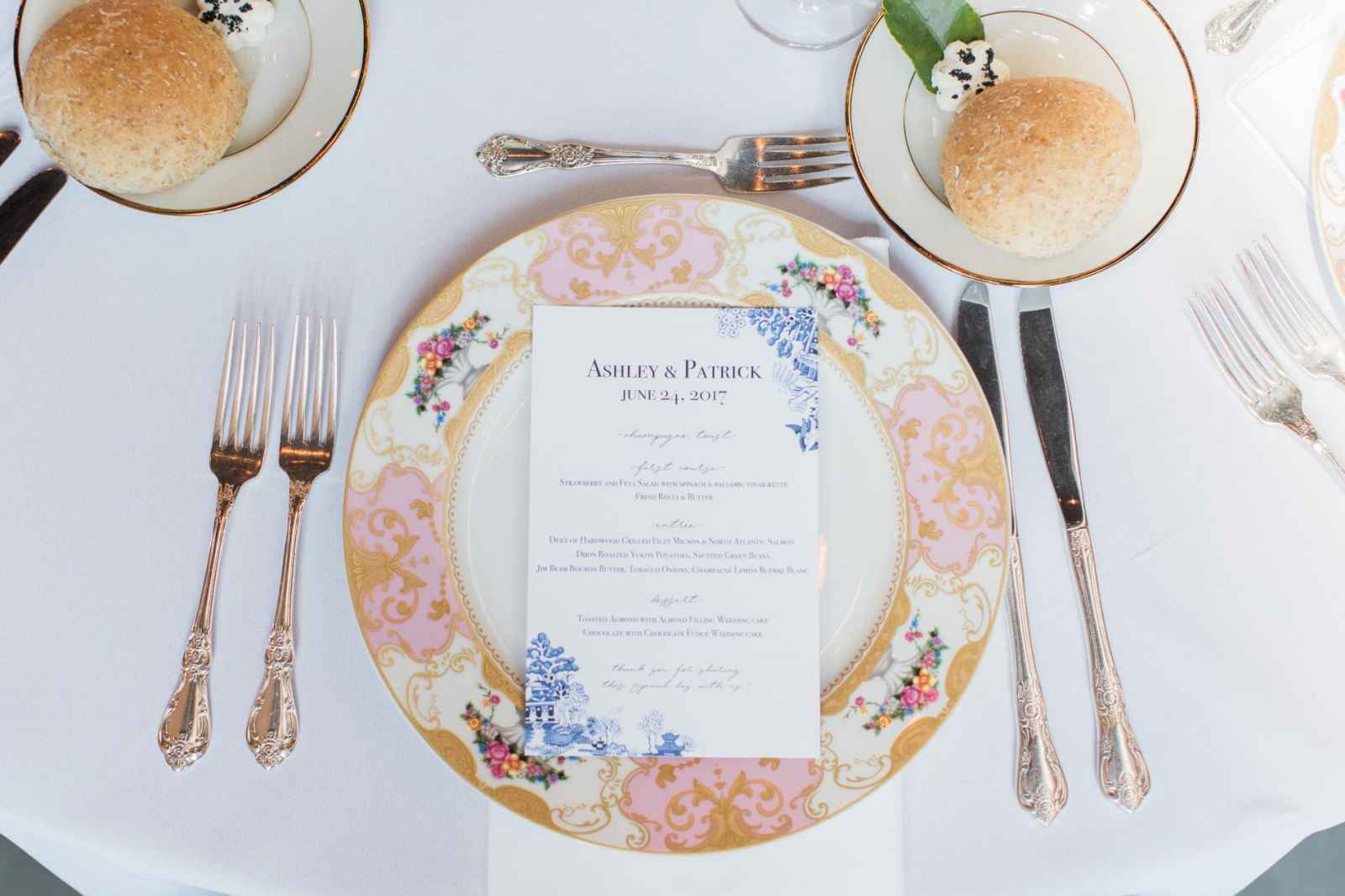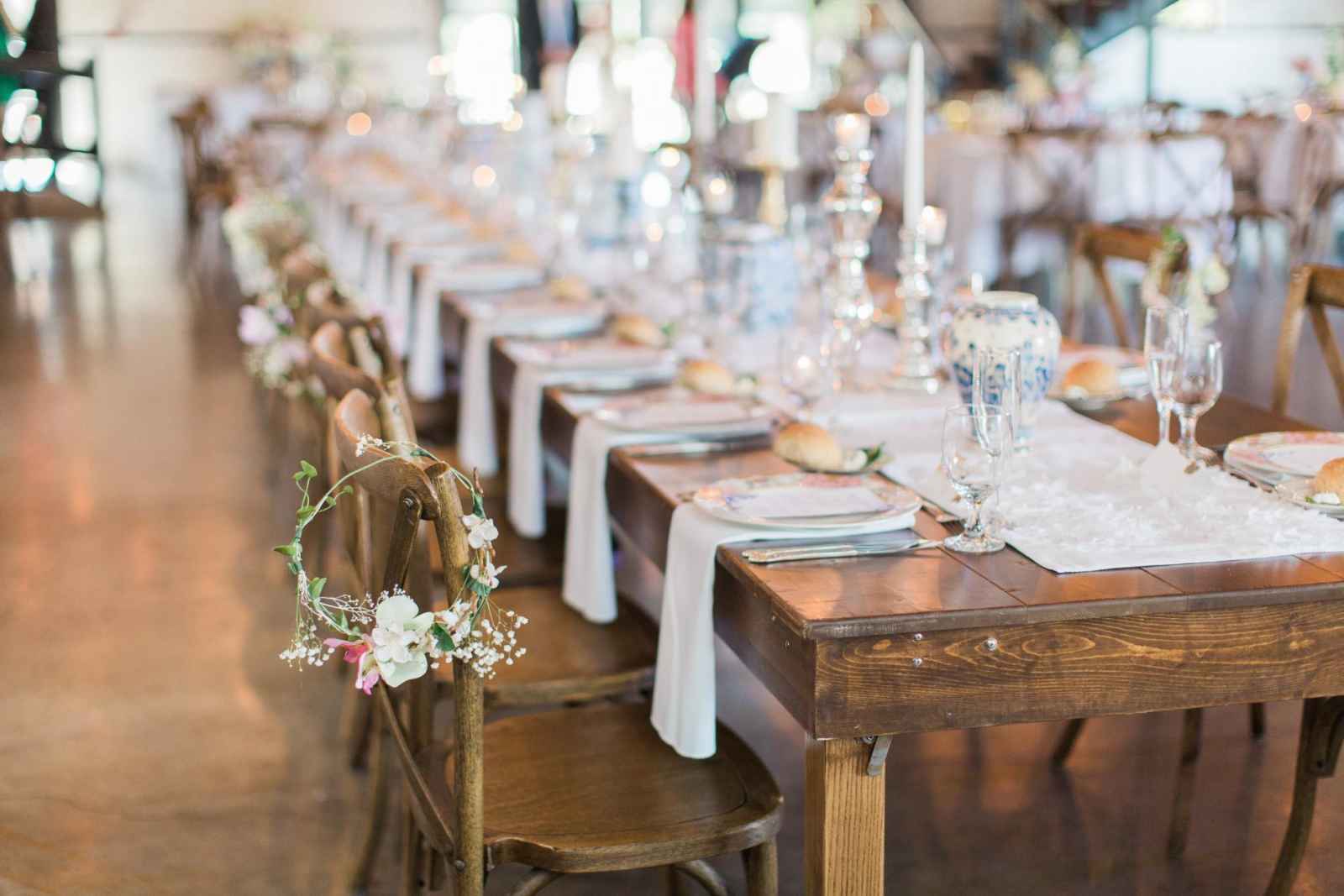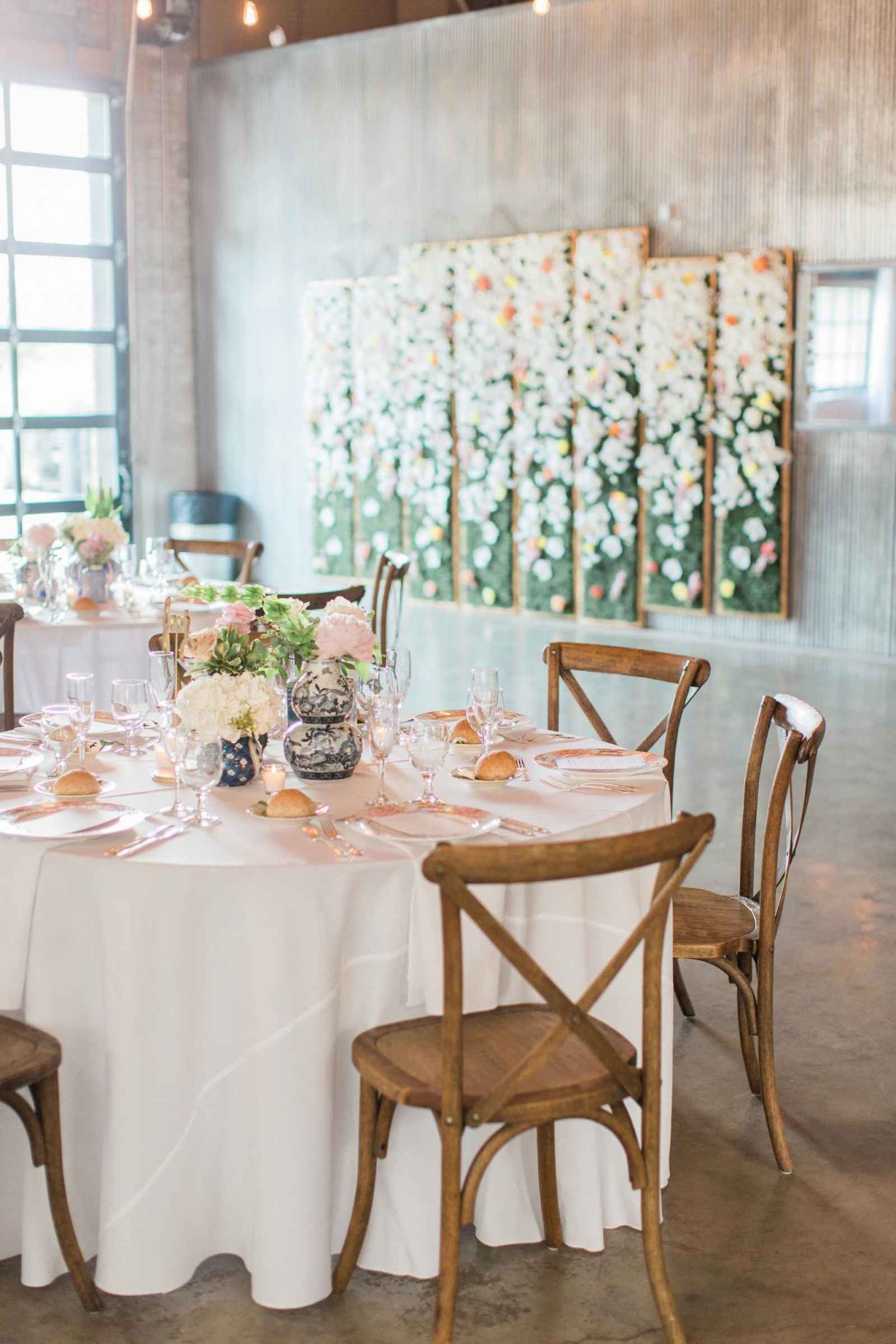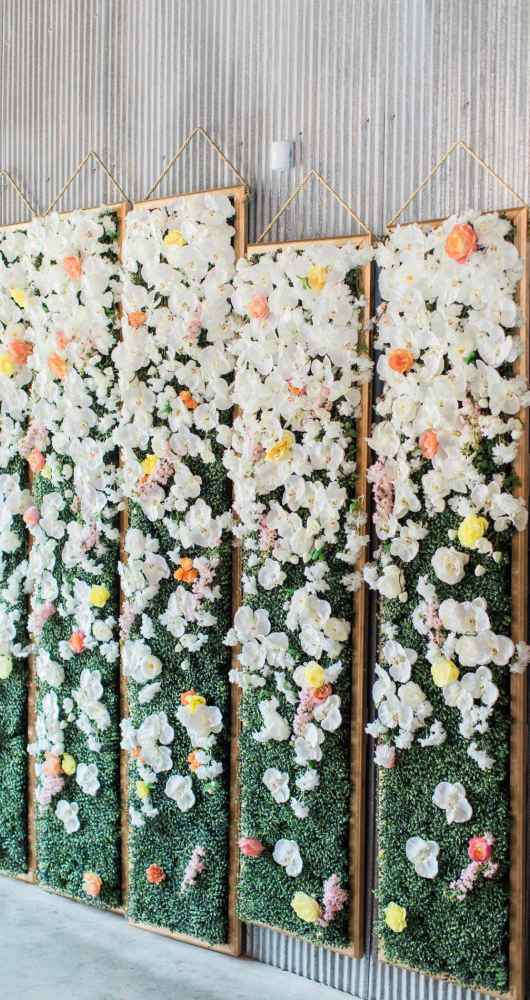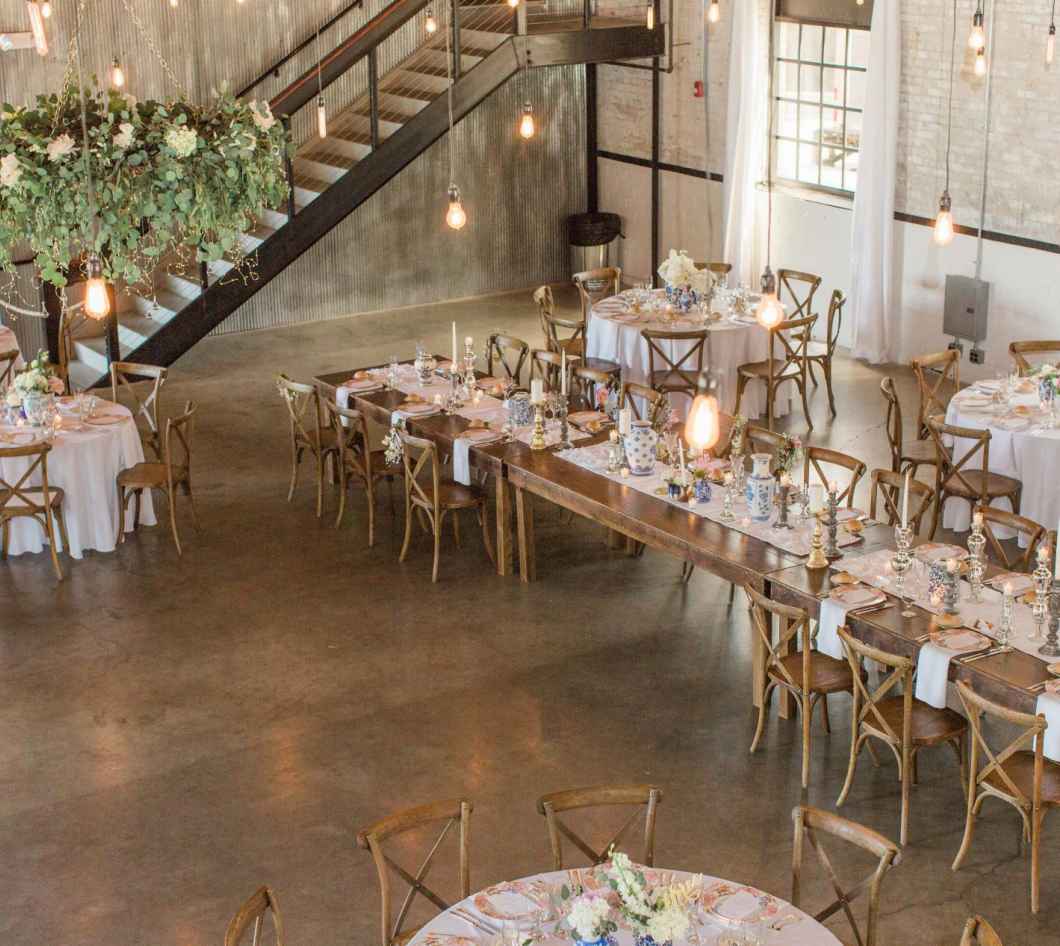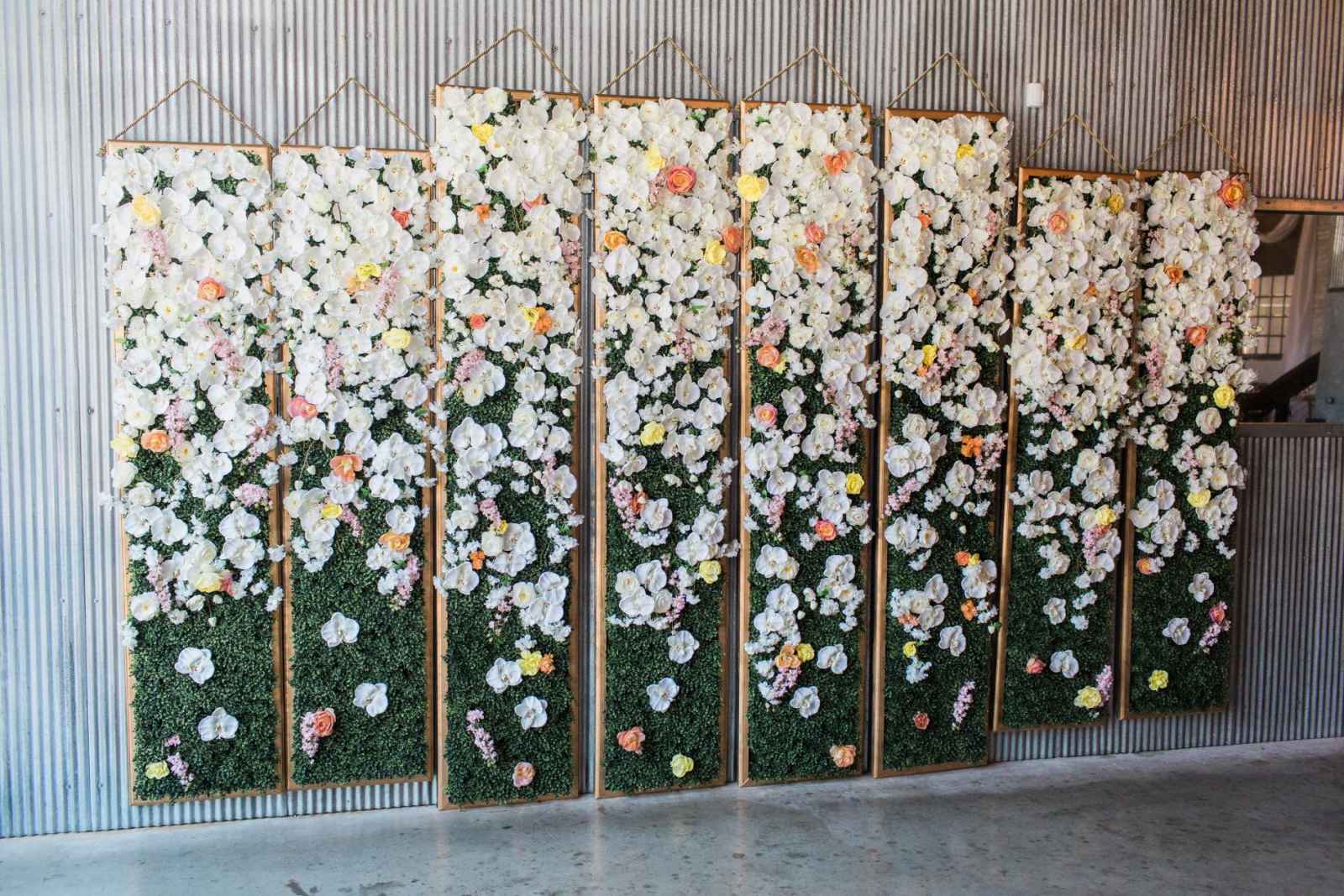 Ashley says. "Our florist did an amazing job of taking our vision and really making it happen. I really wanted to take people's breath away when they walked into the reception, so I knew I wanted hanging greenery and a flower wall to really transform the space. She used a variety of pastels, whites and greenery but made sure to include my favorites: peonies, garden roses, baby's breath, and Protea (as a nod to our honeymoon in South Africa)."

 
What We Love
Ashley says, "I loved planning my wedding. I had a BFA from Saint Mary's and was thrilled to have another creative outlet to focus on. Since I did have a specific vision for everything in mind, I actually made a lot of the little paper details because I couldn't find anything that I liked in the marketplace. I designed our day-of schedules and maps, created the 'belly bands' to hold the invites together, menu cards, and place settings. I wound up learning calligraphy so I could address everyone's invitations and place cards as well! I also had this idea that I wanted all of my friends to have flower crowns at the reception. It was a little hard to source locally, so at my bridal luncheon the day before, all of my best friends and I sat around making them."


 
Advice From the Bride
"It really does all come together!" Ashley says. "There were so many moments that I felt totally overwhelmed, but if anything went wrong or didn't happen that day, it really didn't make a difference."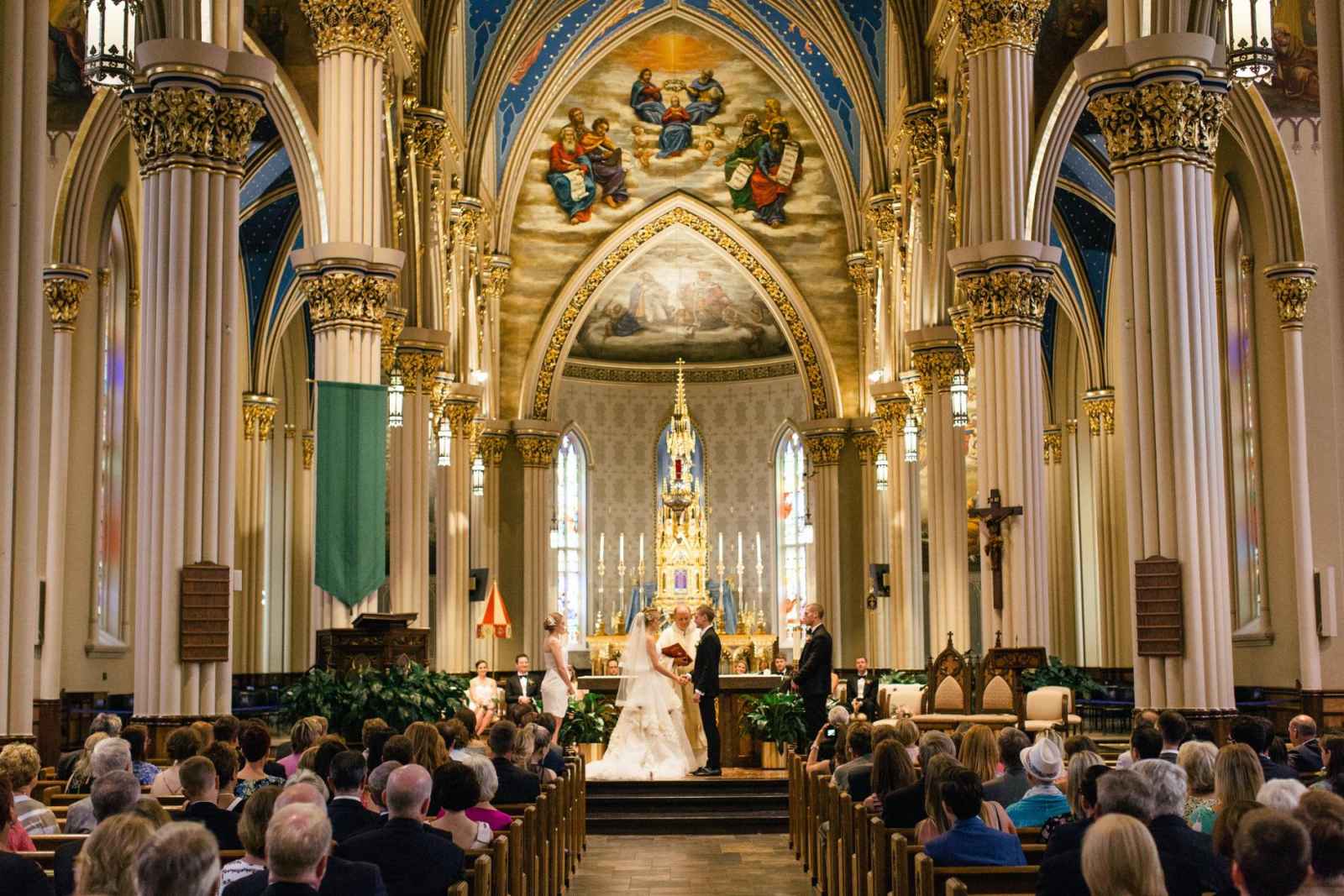 are you a bride-to-be?
We'd love to plan with you on weddingday-online.com. Let's get started!
 
are you a wedding extraordinaire?
Join WeddingDay Magazine in inspiring brides by partnering with us! See how here.