John and Blake White met through mutual friends at Indiana University in Bloomington. After dating for four years, John put a proposal plan in motion. He started out by taking Blake to dinner at the restaurant where they had their very first date. After dinner, he blindfolded her and drove her to her family farm where he led her down a path in the woods. When John took her blindfold off, Blake found herself standing in the middle of a candlelit path, surrounded by their closest friends and dog. Their friends were holding up large signs that said "Will you marry me?"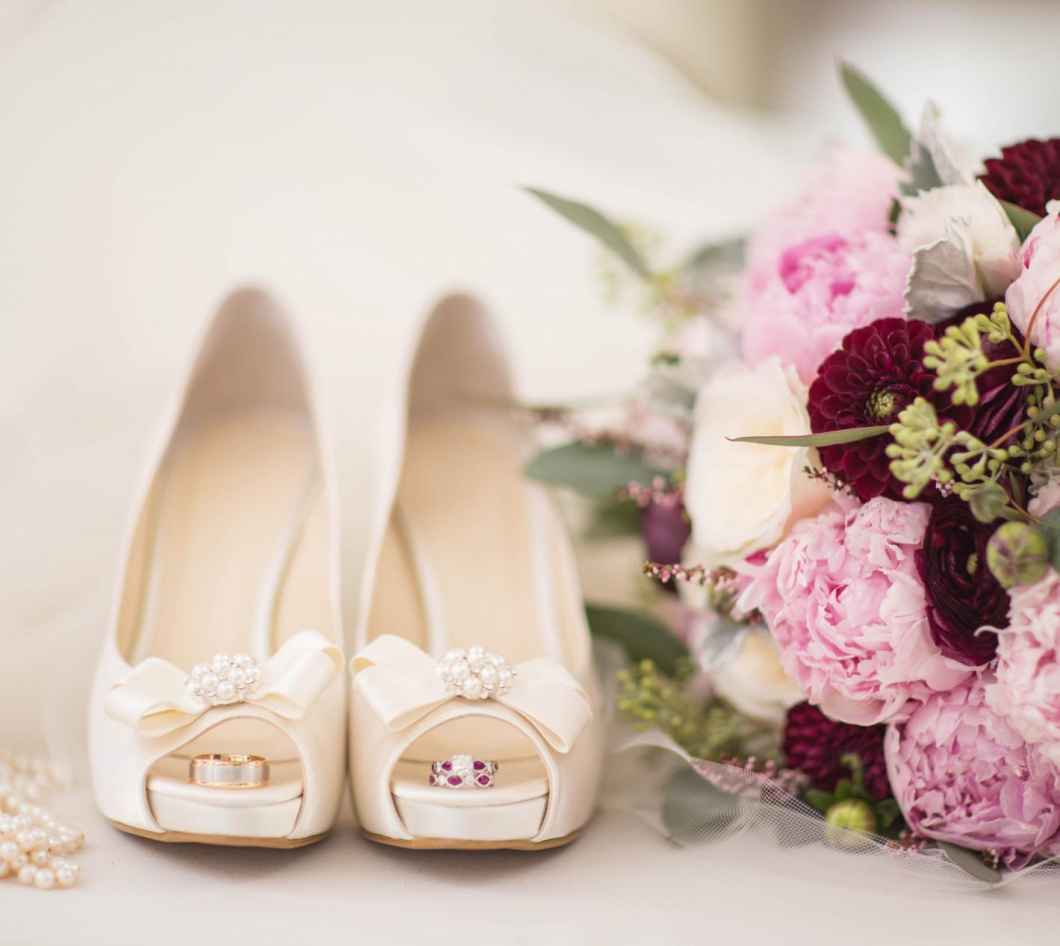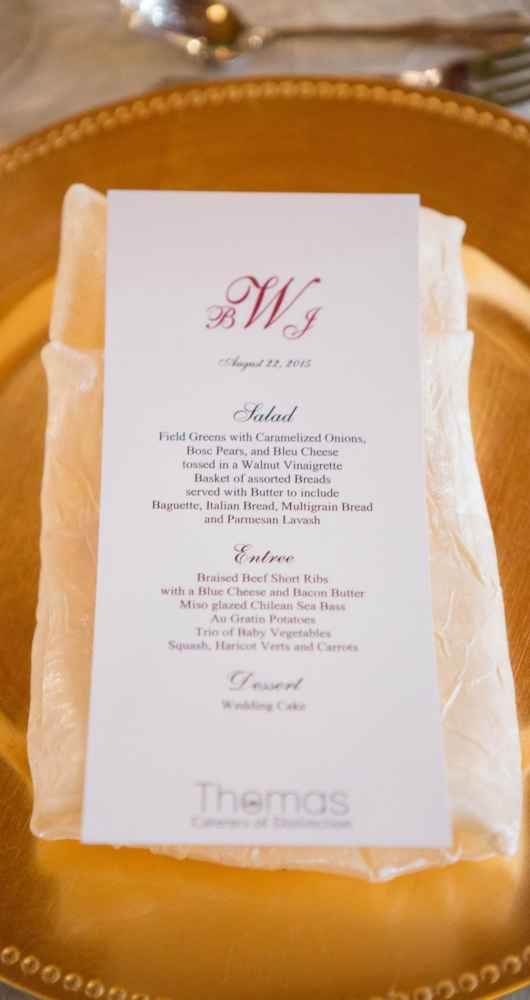 The Planning
Blake hoped to find the venue before making any other decisions regarding the wedding. She felt that the room would inspire the colors, décor and theme of the wedding. With numerous ideas swirling around in her head, Blake enlisted the resources of wedding planner Sarah Keeker of Plum & Poppy Weddings. "Sarah, our wedding planner, was pretty much our only resource," says Blake. "We couldn't have asked for anyone better. We trusted her completely!"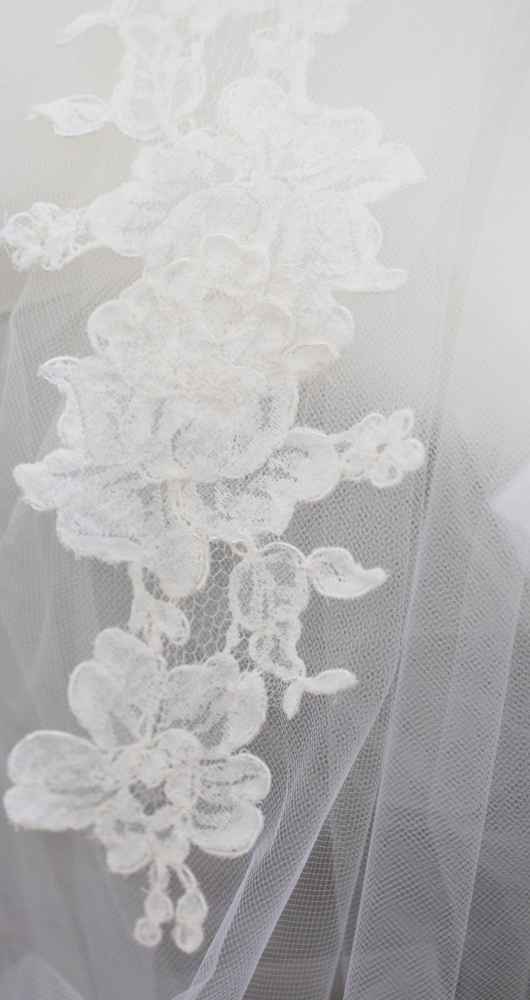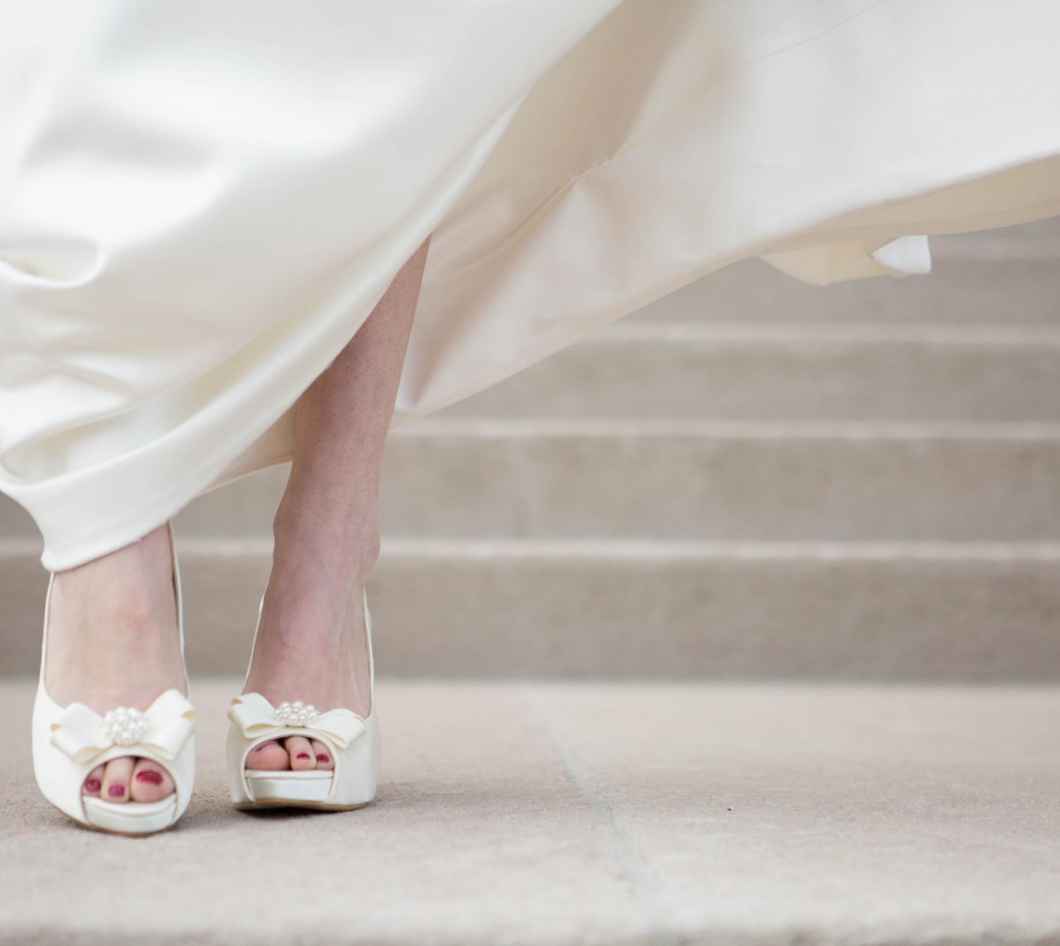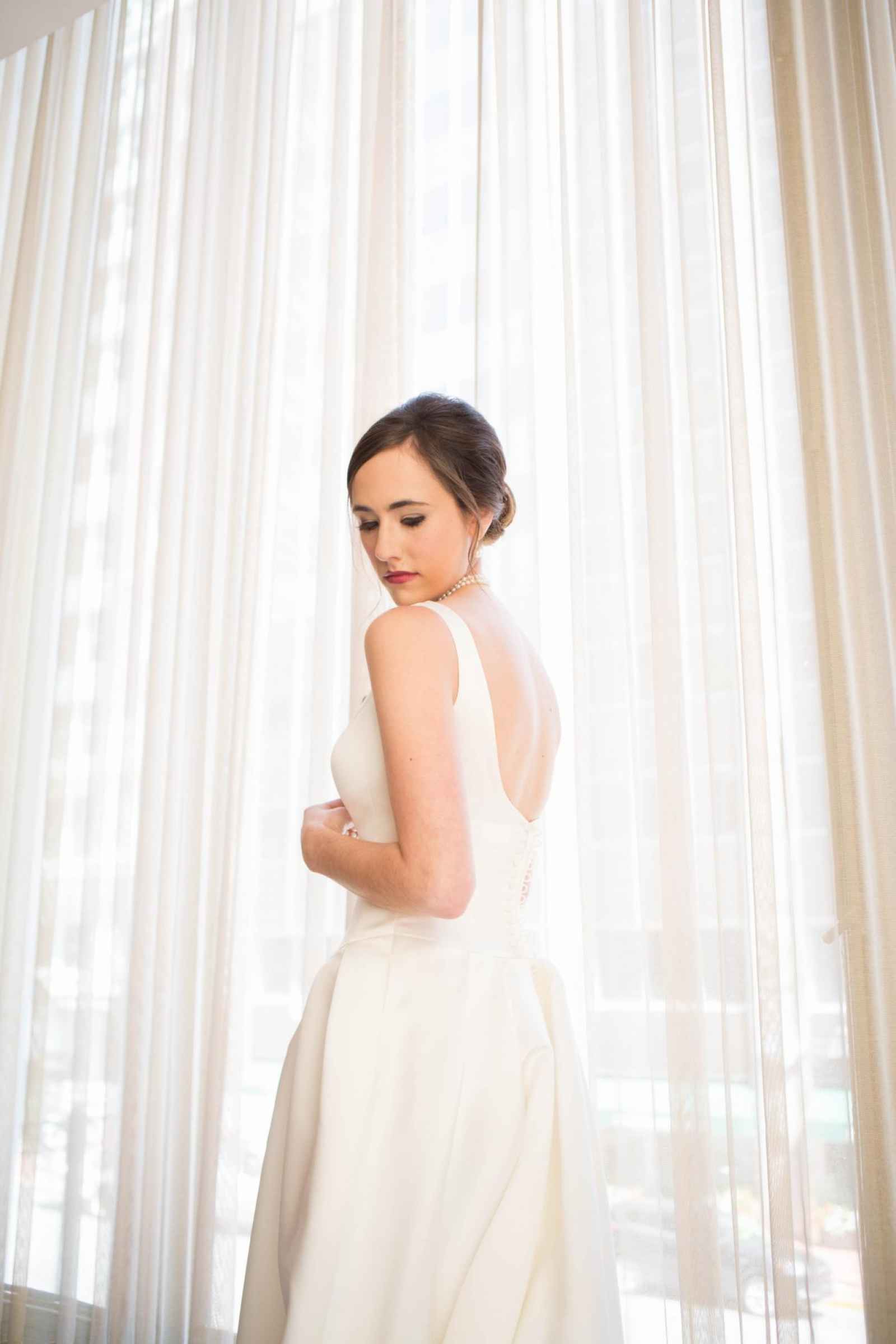 The Dress
Like most girls, Blake knew exactly what she wanted before she started dress shopping. "I wanted a strapless dress, lace top and tulle bottom...very romantic," says Blake. Blake and her mom went to Marie Gabriel Couture in Indianapolis. Her mom was insistent that Blake try on a particular dress that looked nothing like what Blake had envisioned. To appease her mom, Blake tried it on even though she didn't like how it looked on the hanger. It was the one. It was a Raimon Bundó gown and Blake had to have it. "It was classic, elegant, and I knew I had to get married in it!" she says.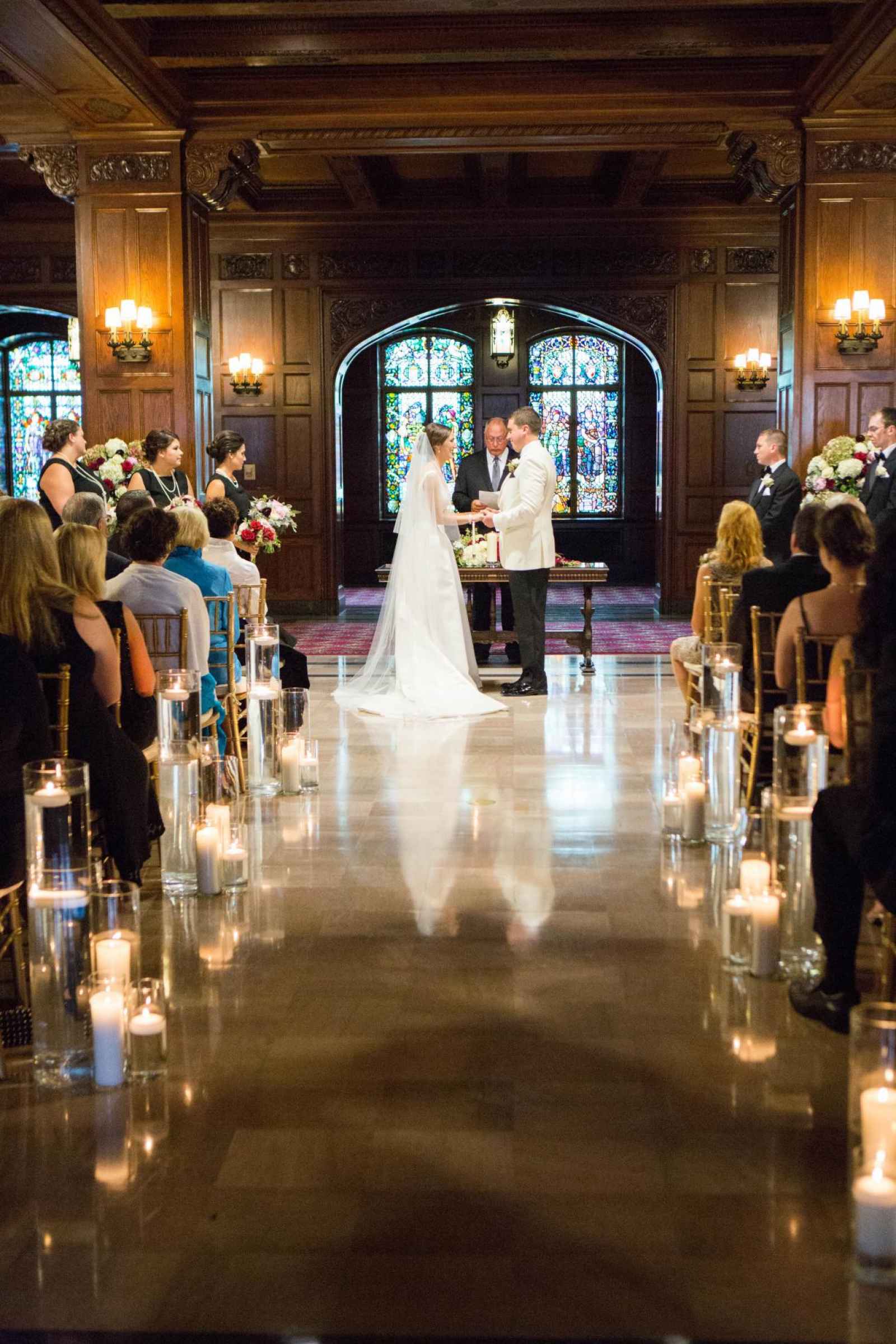 The Venue
After their engagement, John and Blake took a trip to Europe before digging into the planning. They toured several European buildings and churches and from that point on, Blake had her heart set on a European-like venue—a challenging search in Indiana! The Scottish Rite Cathedral in Indianapolis was the closest building that the couple could find in terms of architecture and atmosphere. Blake says she loved the dark colors of the inside and the majestic outside was everything she had imagined.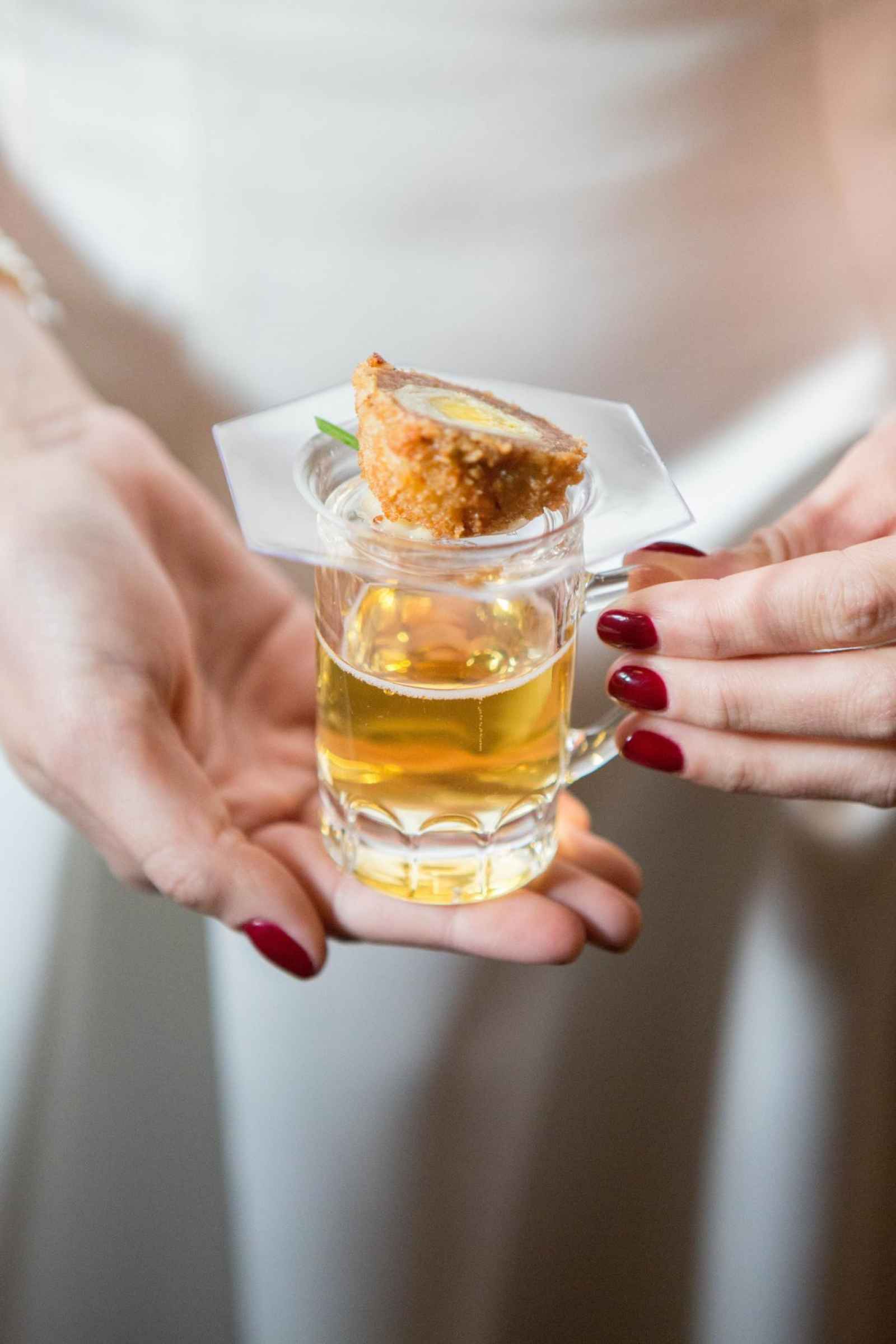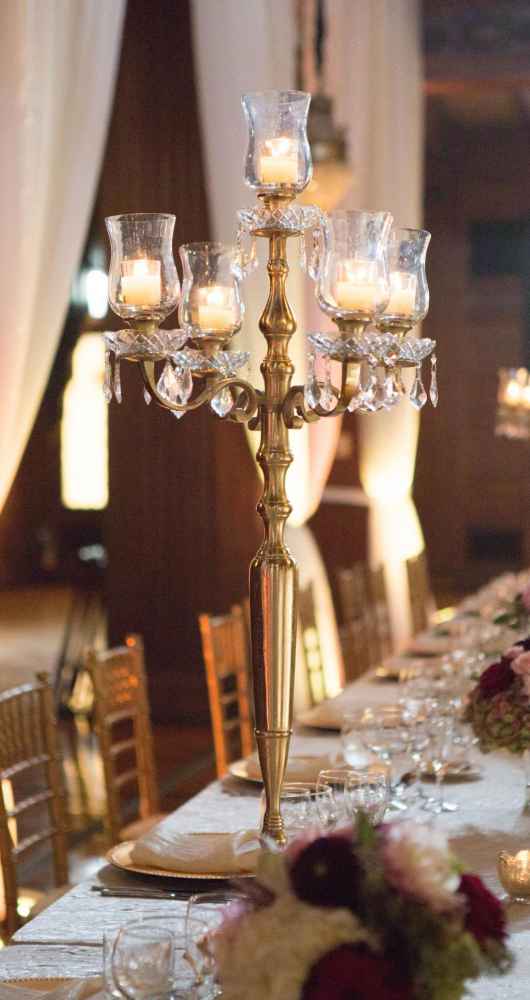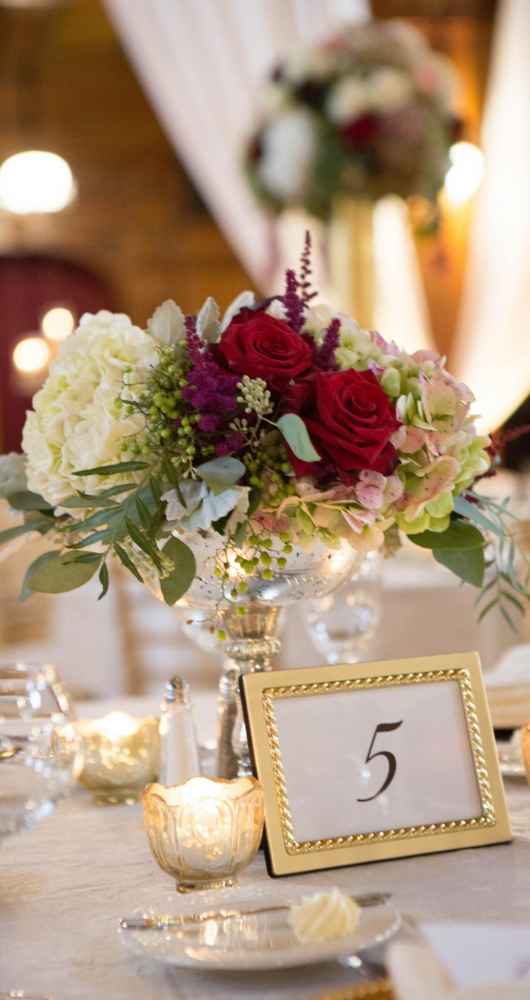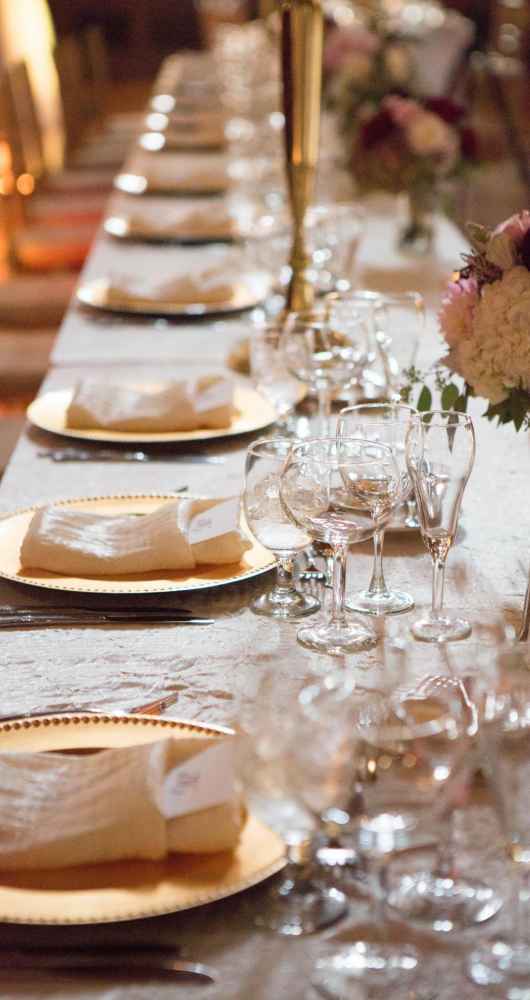 The DÉcor
Blake was incredibly close with her grandmother who had passed a few years ago. Her grandmother handed down rubies to Blake from one of her old rings. Those rubies were used to make up Blake's ring set. Blake says the rubies inspired the color and décor concept for the wedding. The gold and deep reds paired perfectly with the venue's rich interior. Centerpieces of varying heights graced the tablescapes along with gold chargers, votives and gold-framed table numbers. The four-tiered cake by Classic Cakes served as another grand focal point to the room with two gold layers adorned with deep red flowers as a topper.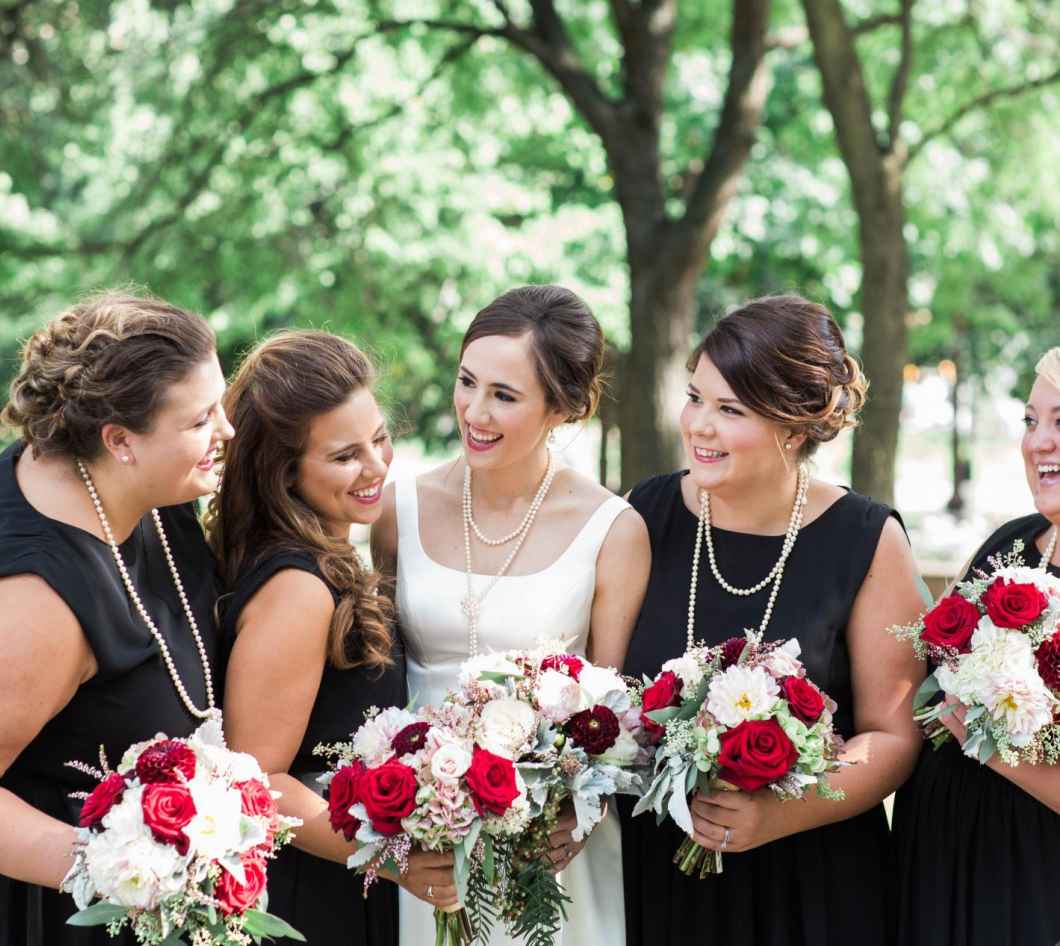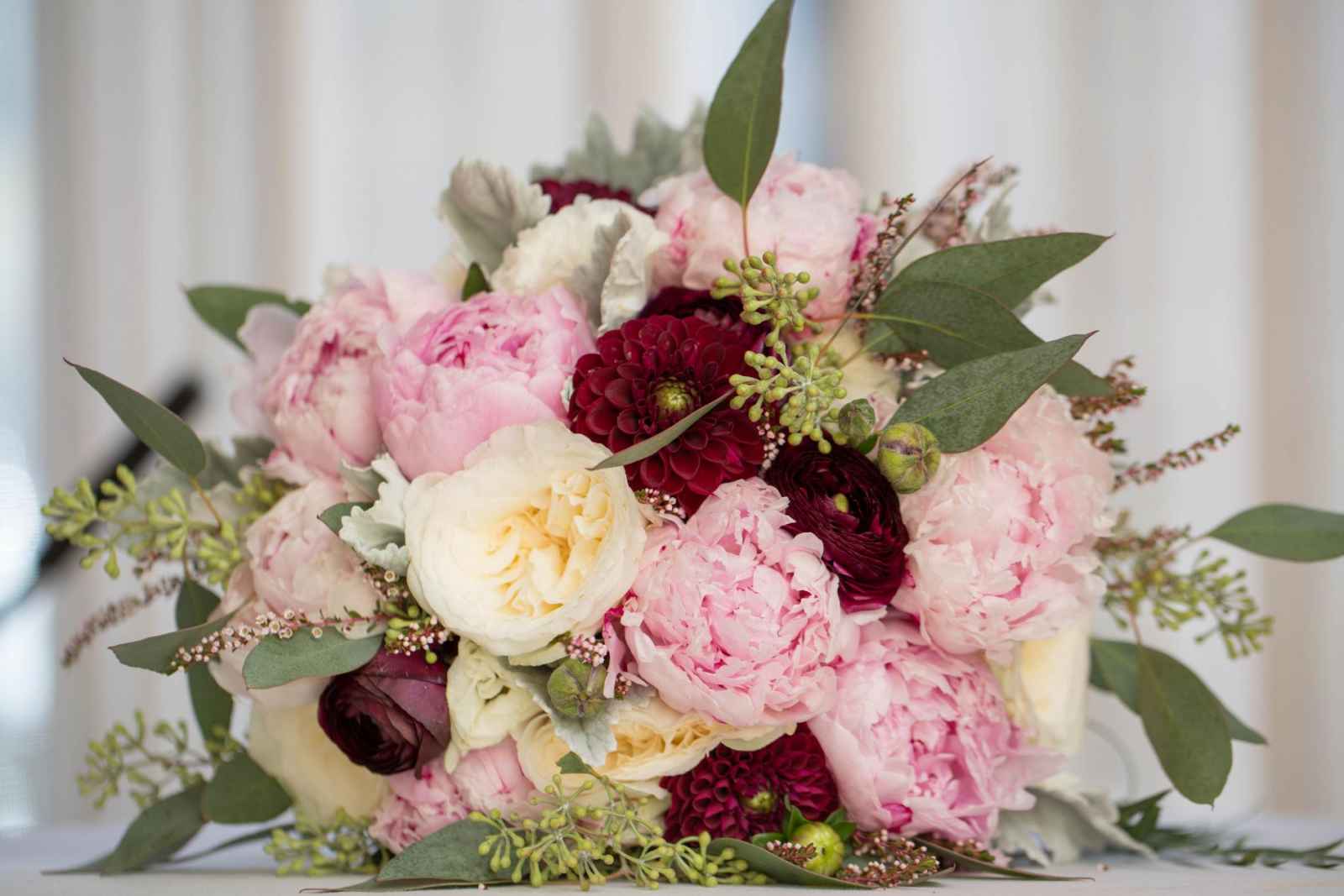 The Floral
Accent Floral Design designed a floral concept that pulled in tones from the venue's interior and shades of deep reds as a nod to the rubies in Blake's ring. Lighter pinks and blushes were subtly added for dimension. 
The arrangements used pale pink peonies, white garden roses, burgundy and blush Dahlias, plum-tone ranunculus, shades of red roses, hydrangeas, Dusty Miller and more.
Advice from the Bride
"Don't stress over the small stuff! If you can, hire someone or ask a friend that is not in your wedding to be in charge of 'day-of' tasks."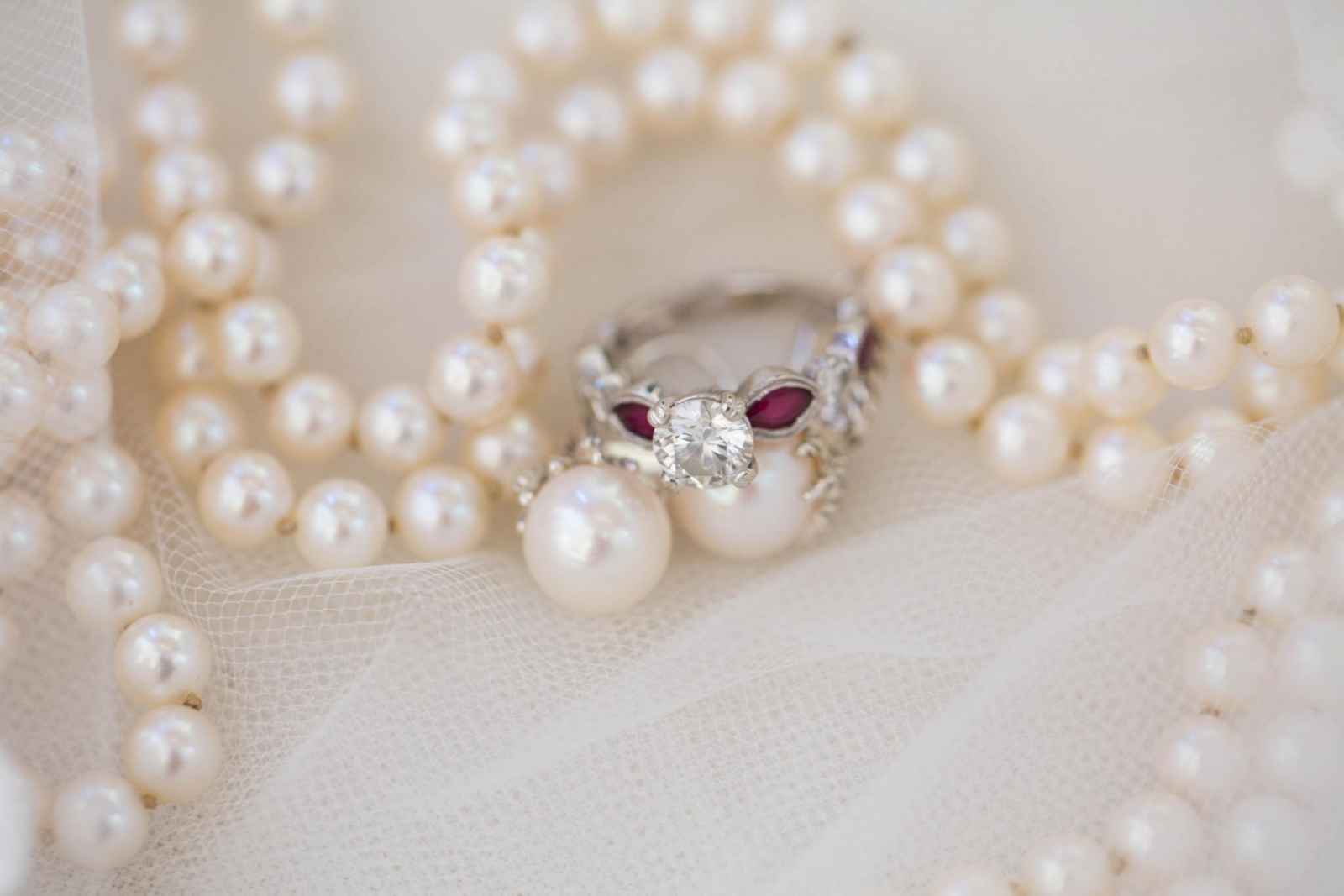 What We Love
The color pairing of gold and ruby was especially pretty, but even more so since rubies had a special place in Blake's heart. According to Blake, it made the day all the more meaningful.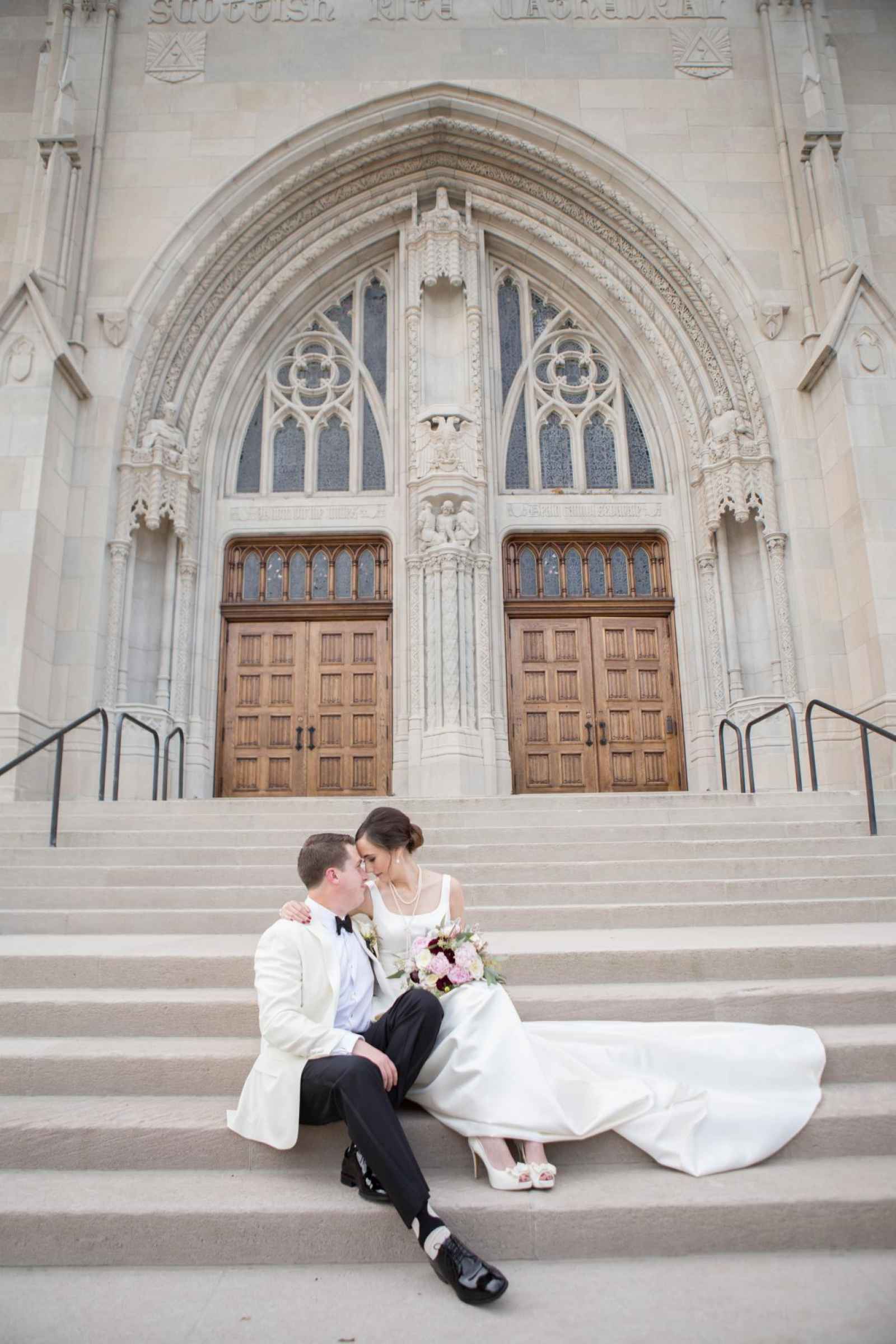 are you a bride-to-be?
We'd love to plan with you on weddingday-online.com. Let's get started!
 
 
are you a wedding extraordinaire?
Join WeddingDay Magazine in inspiring brides by partnering with us! See how here.