A life-changing event can certainly cause you to re-examine different parts of your life. How amazing is it when a negative event has the power to draw two hearts together? While Brittany and Mike attended the same high school, they didn't meet until afterwards. Brittany explains, "After about six months of being best friends, we got into a car accident and decided it was time to explore our feelings beyond friendship for one another."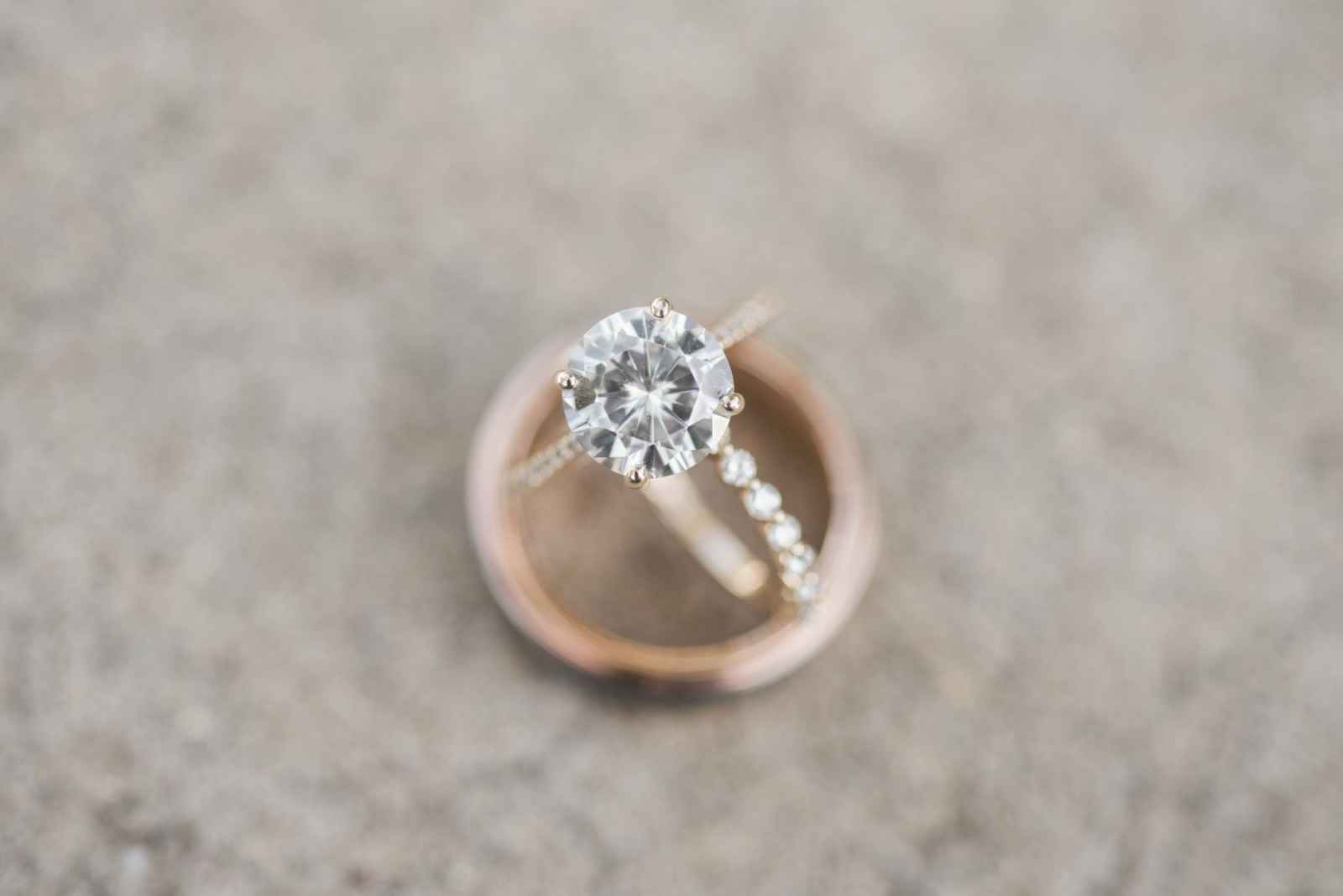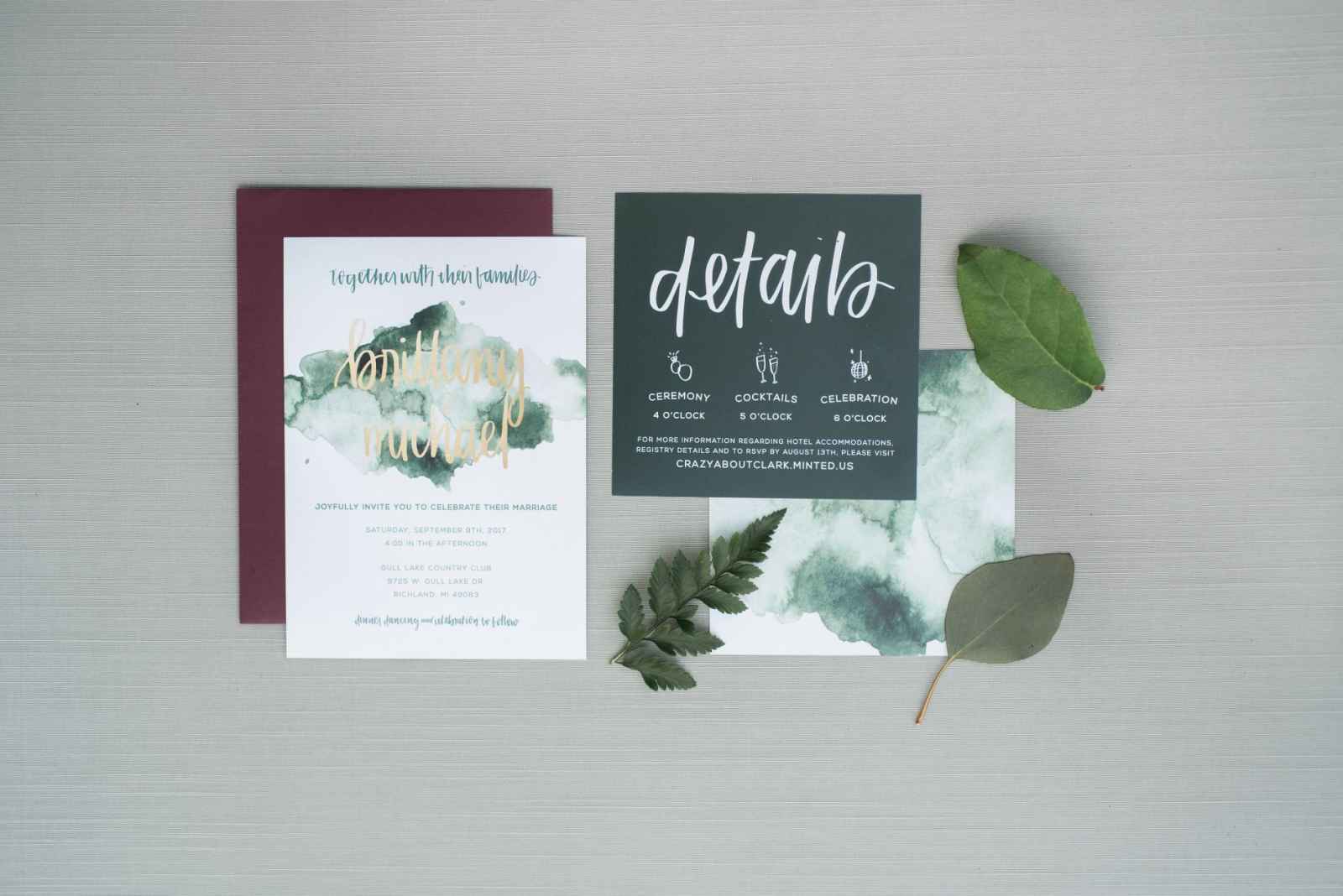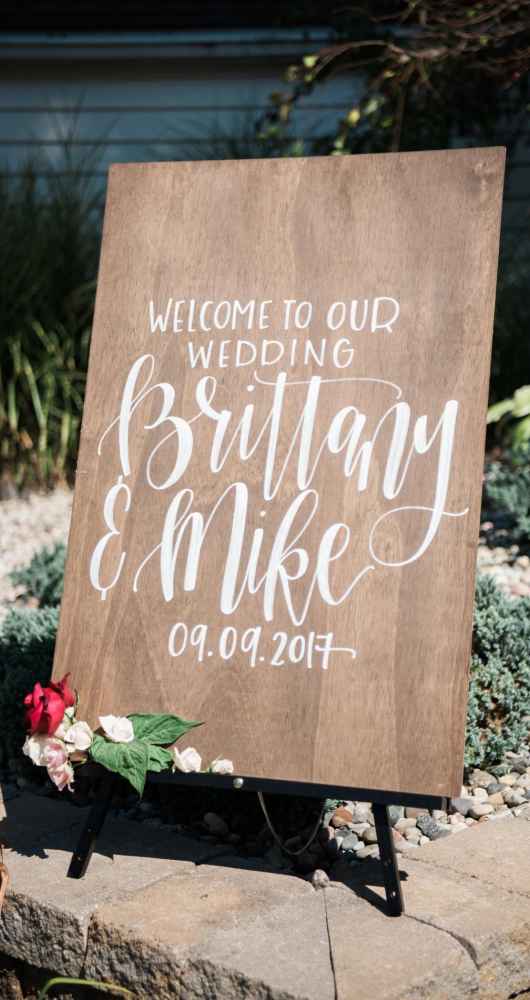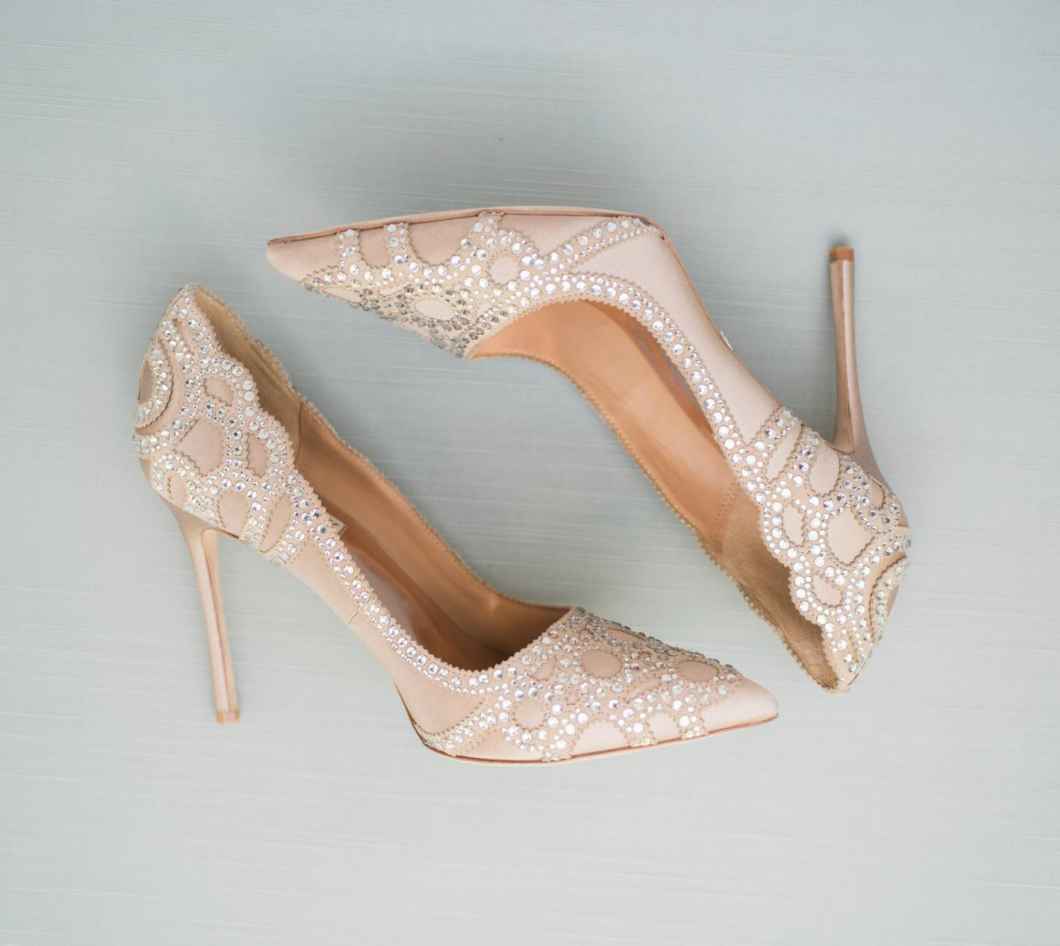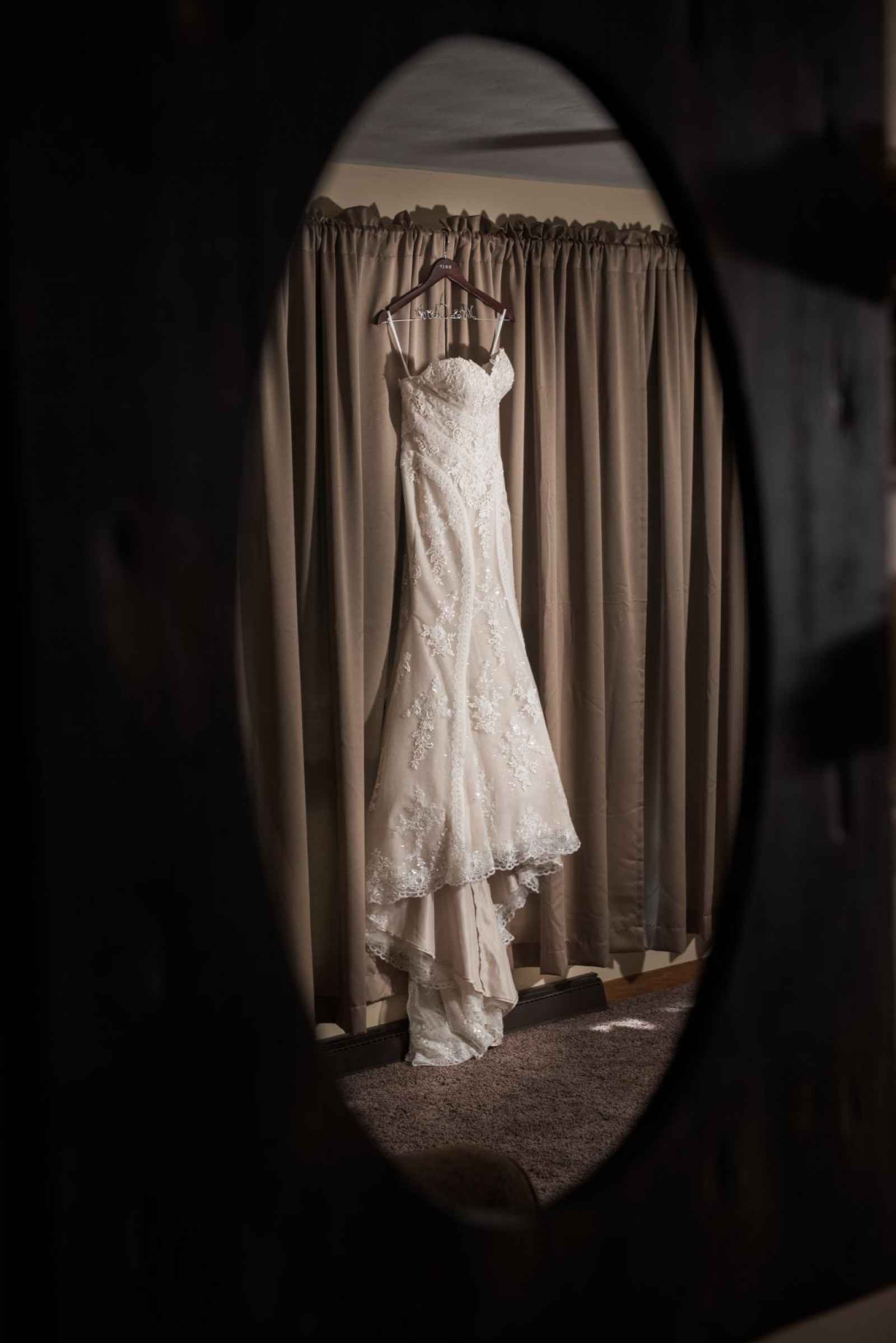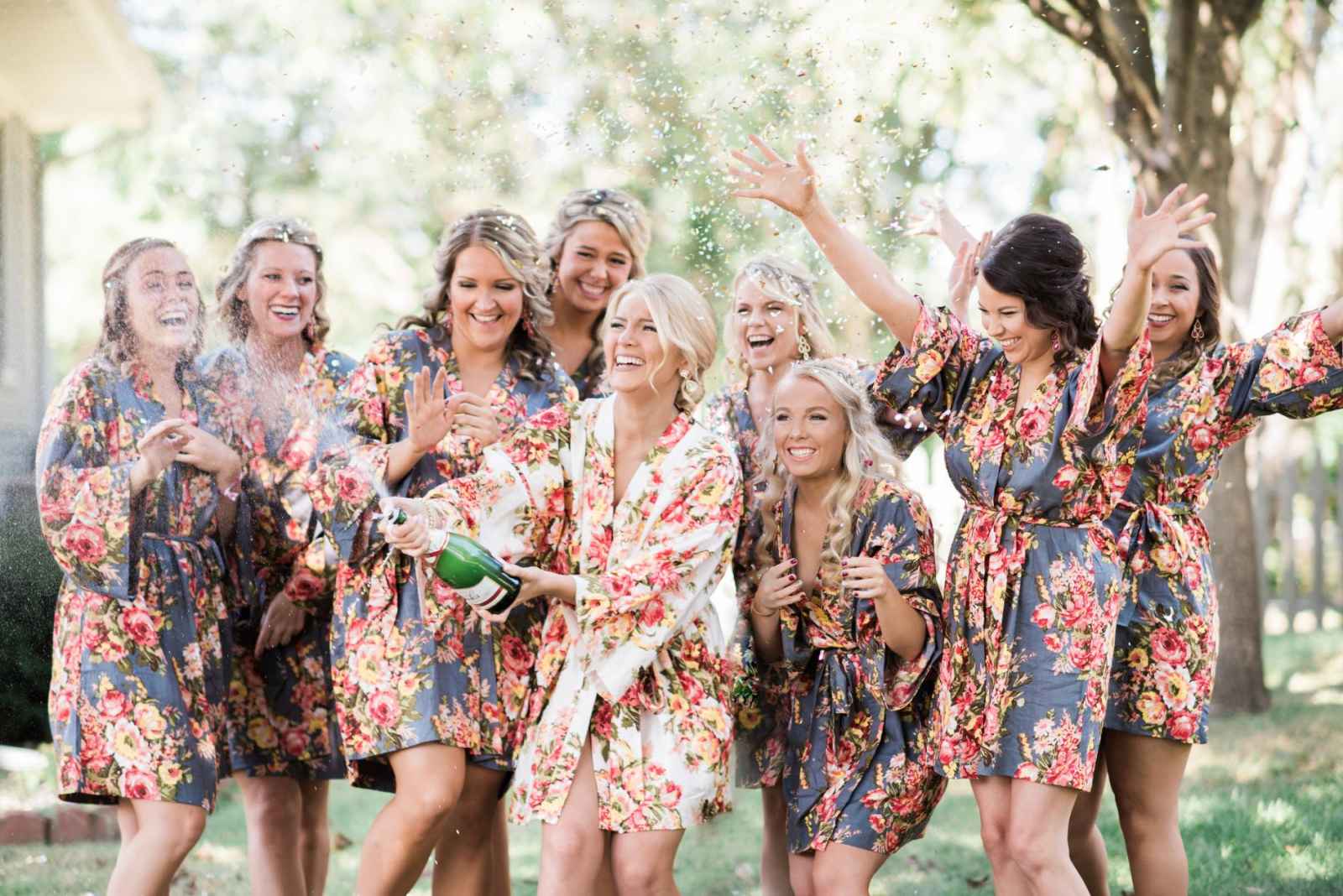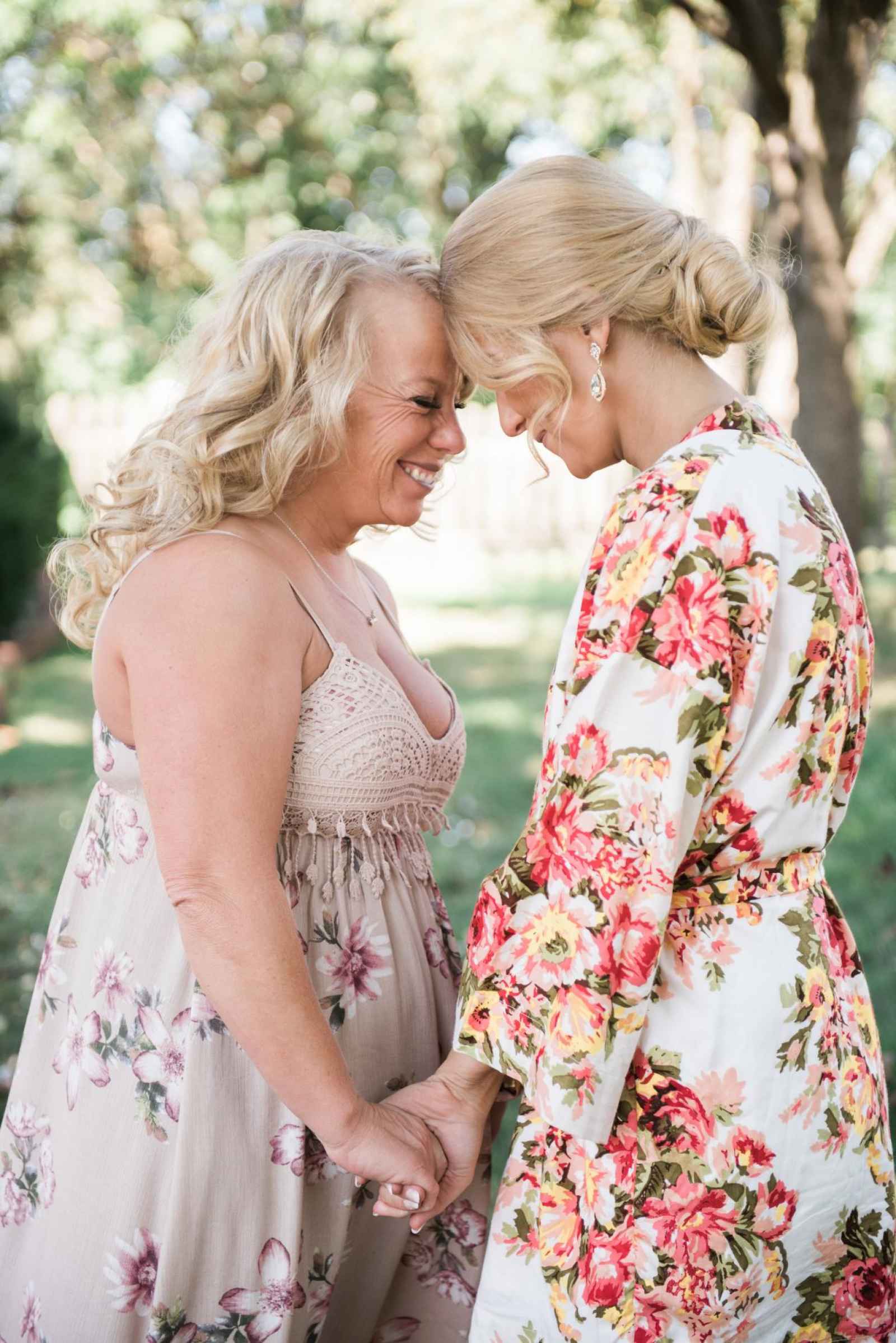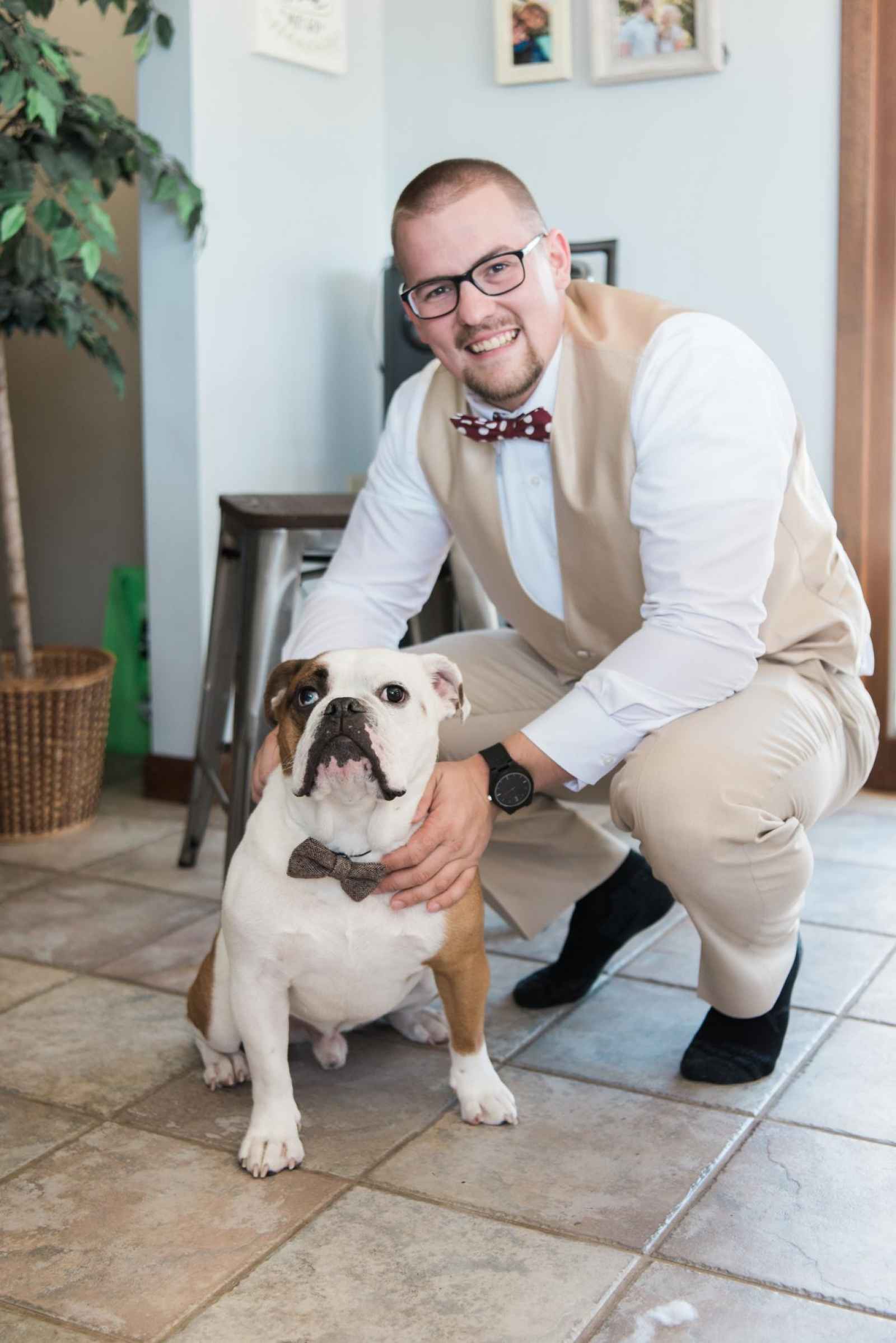 Brittany says, "I got home one sunny day, and I saw rose petals leading up the stairway as I came into the house. Once I got to the top of the stairs, I heard our song playing and saw a map left for me, with coordinates labeled. 'Brittany, I've been waiting for this day for a long time. Bring the dogs with you, and come find me. I love you, Mike,' the note read. Not being good with directions, it took me a while to figure out where he was waiting. Once I arrived at the beautiful park where we spent quite a few afternoons exploring, I found my soon-to-be husband dressed in a suit. He looked so handsome with sweat rolling down his face in the July heat. He got down on one knee, and I could barely spit out the word 'YES' as I was so speechless. It was a day right out of a fairytale, and looking back I can't help but giggle at how sweaty and nervous he was. It was just perfect."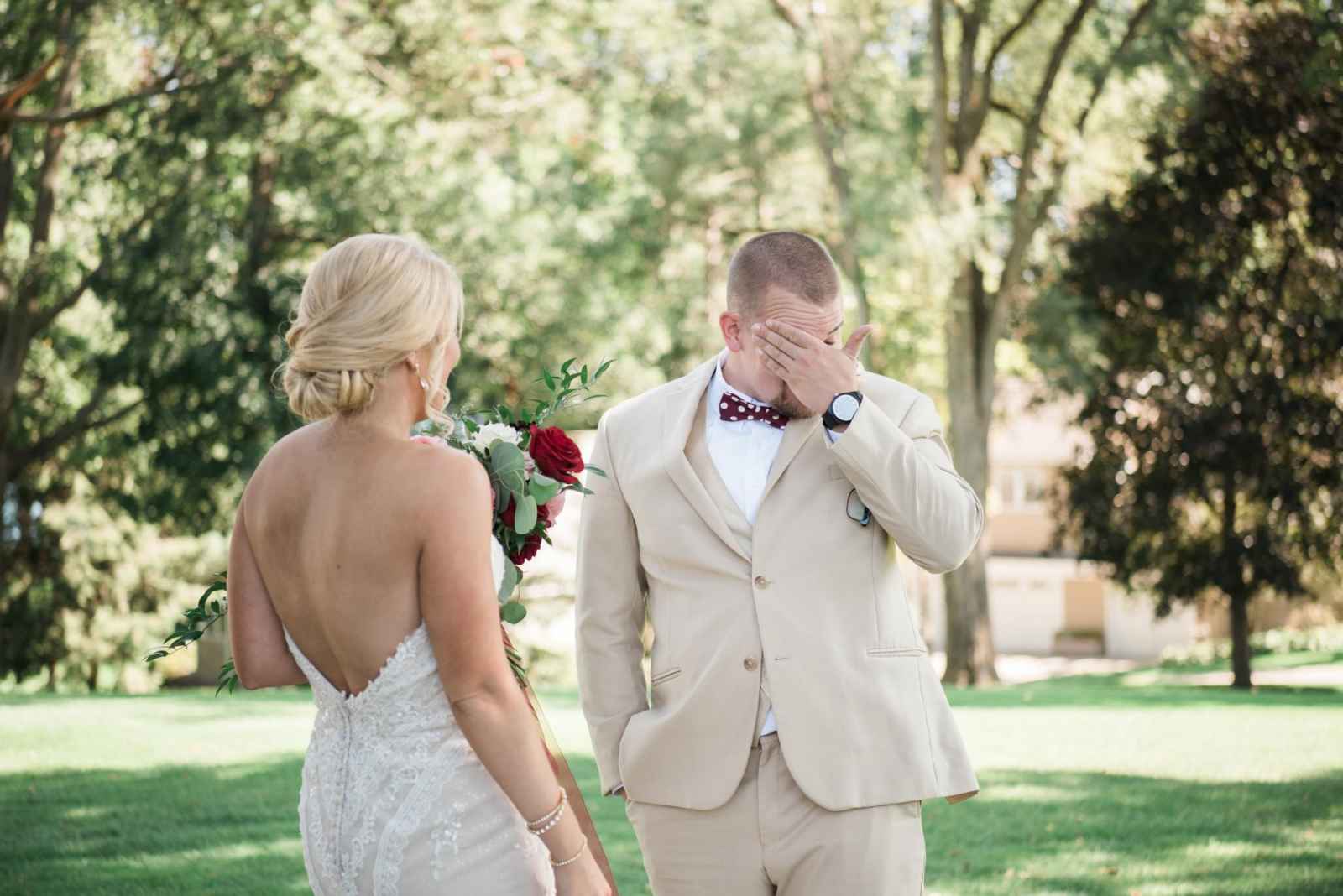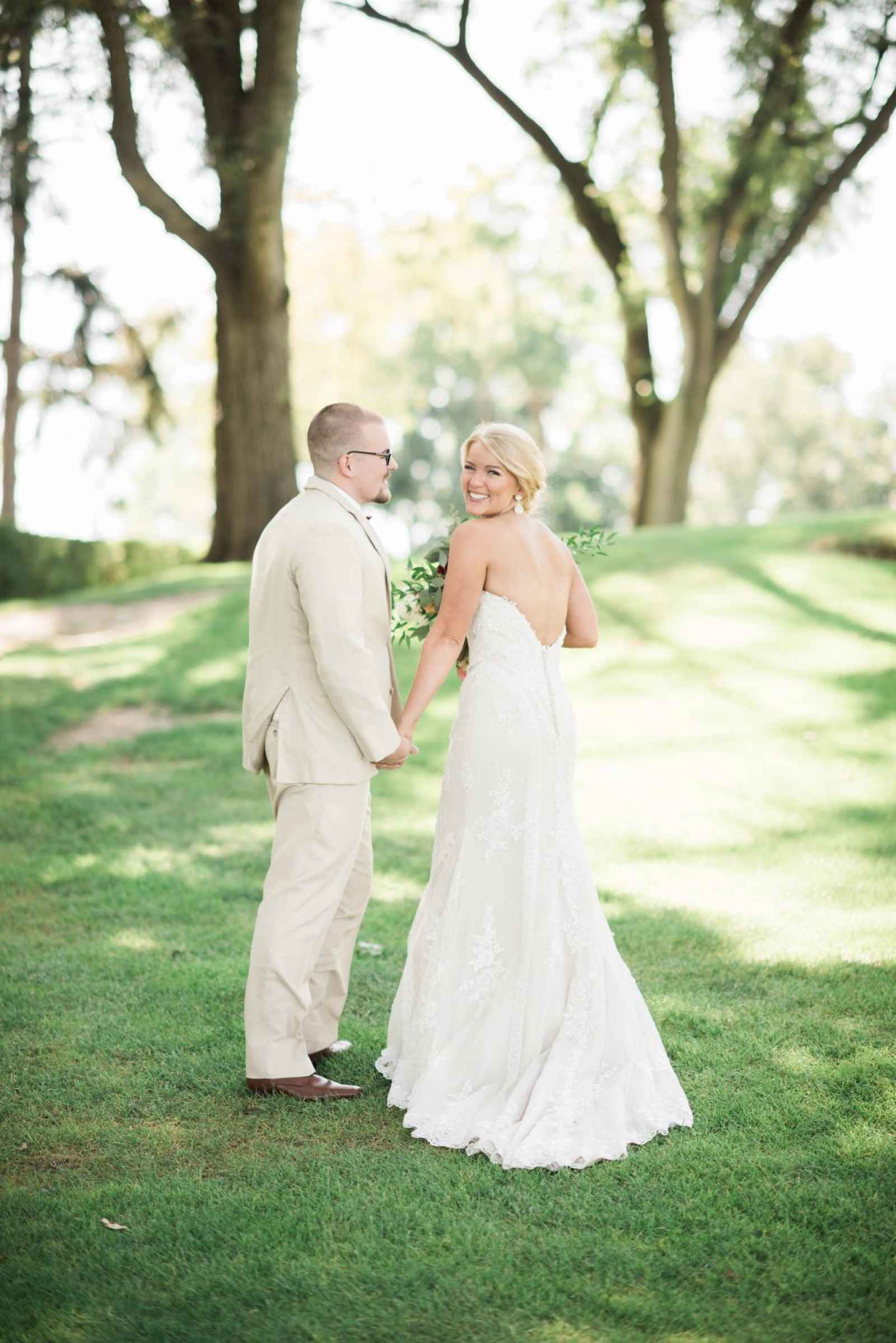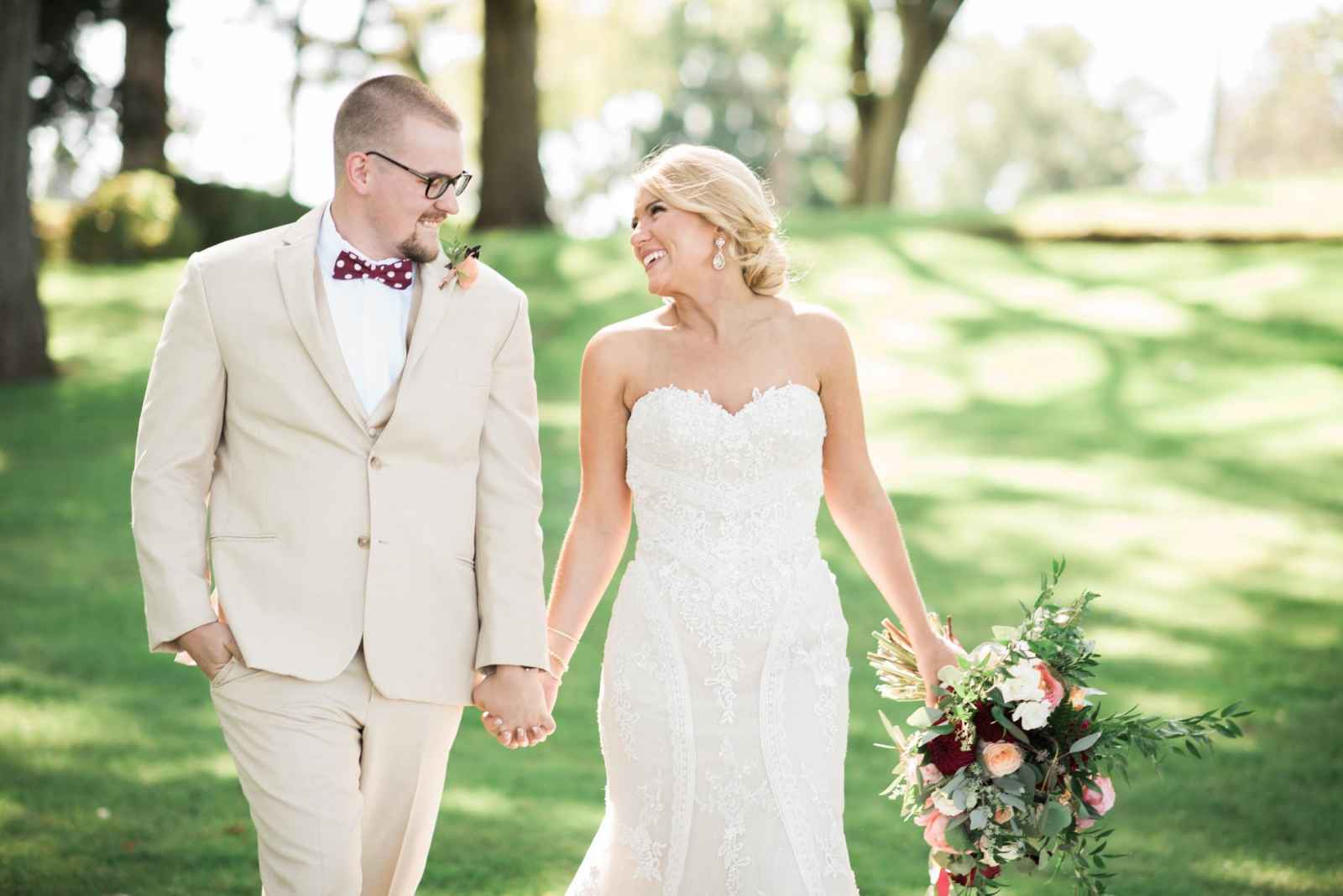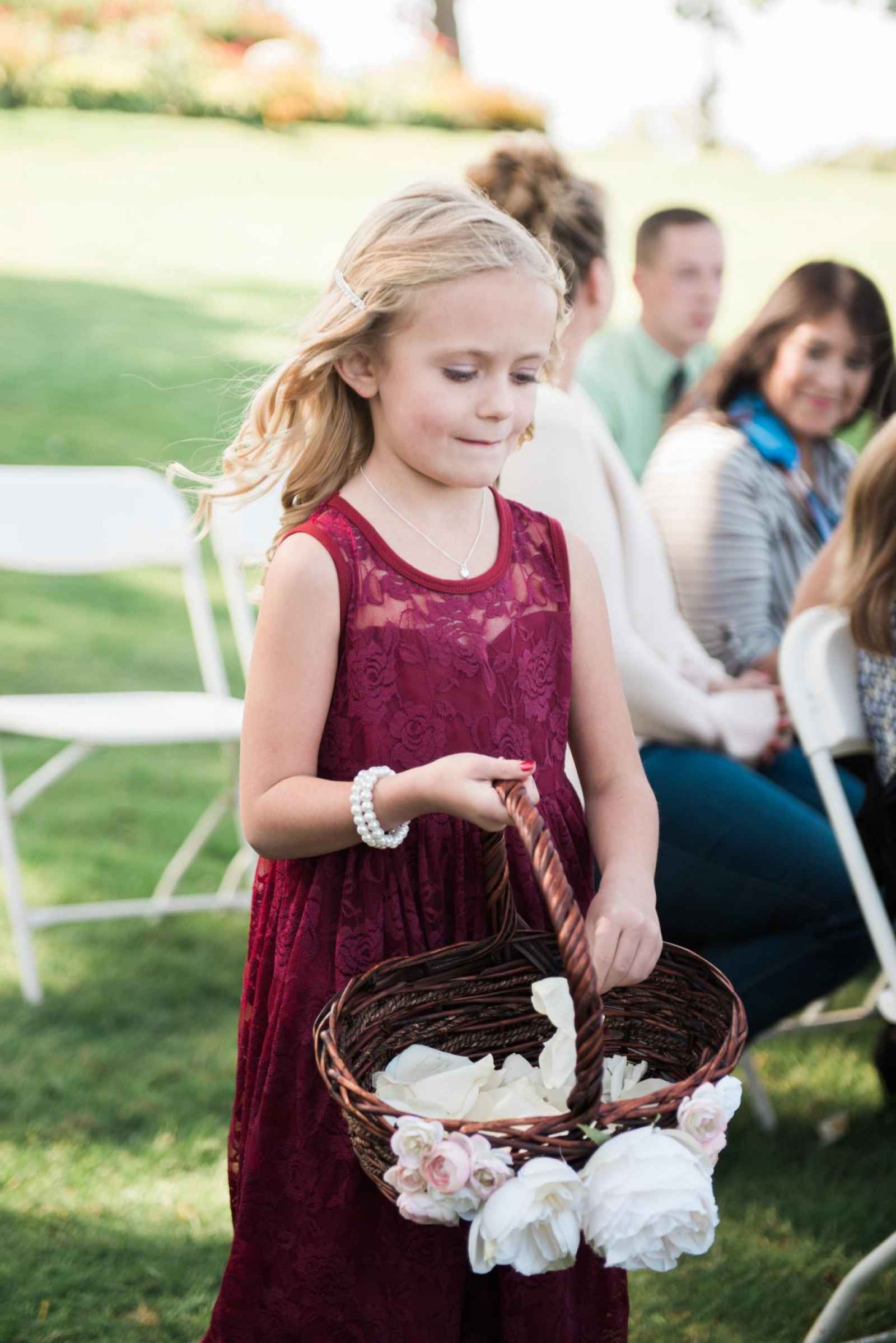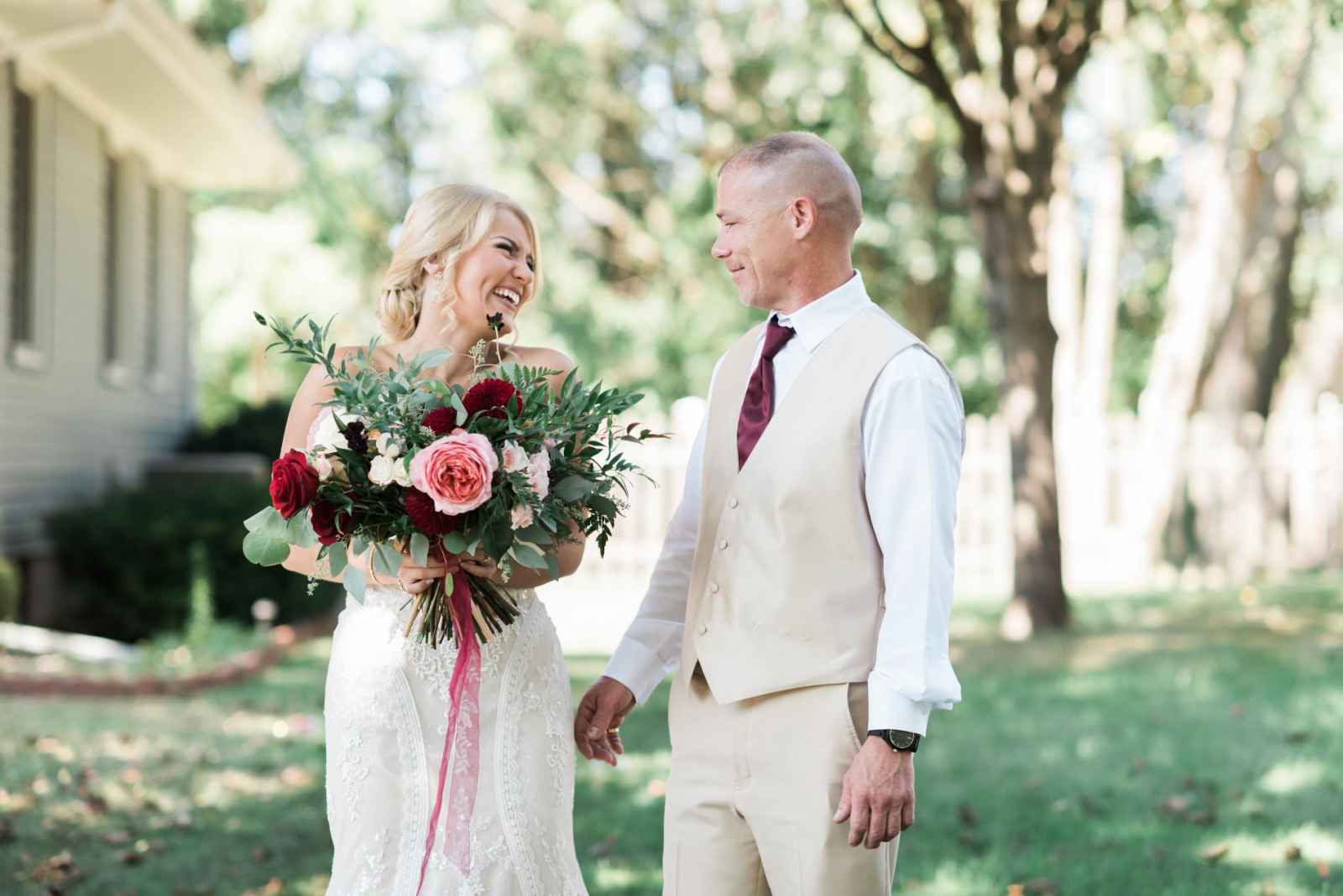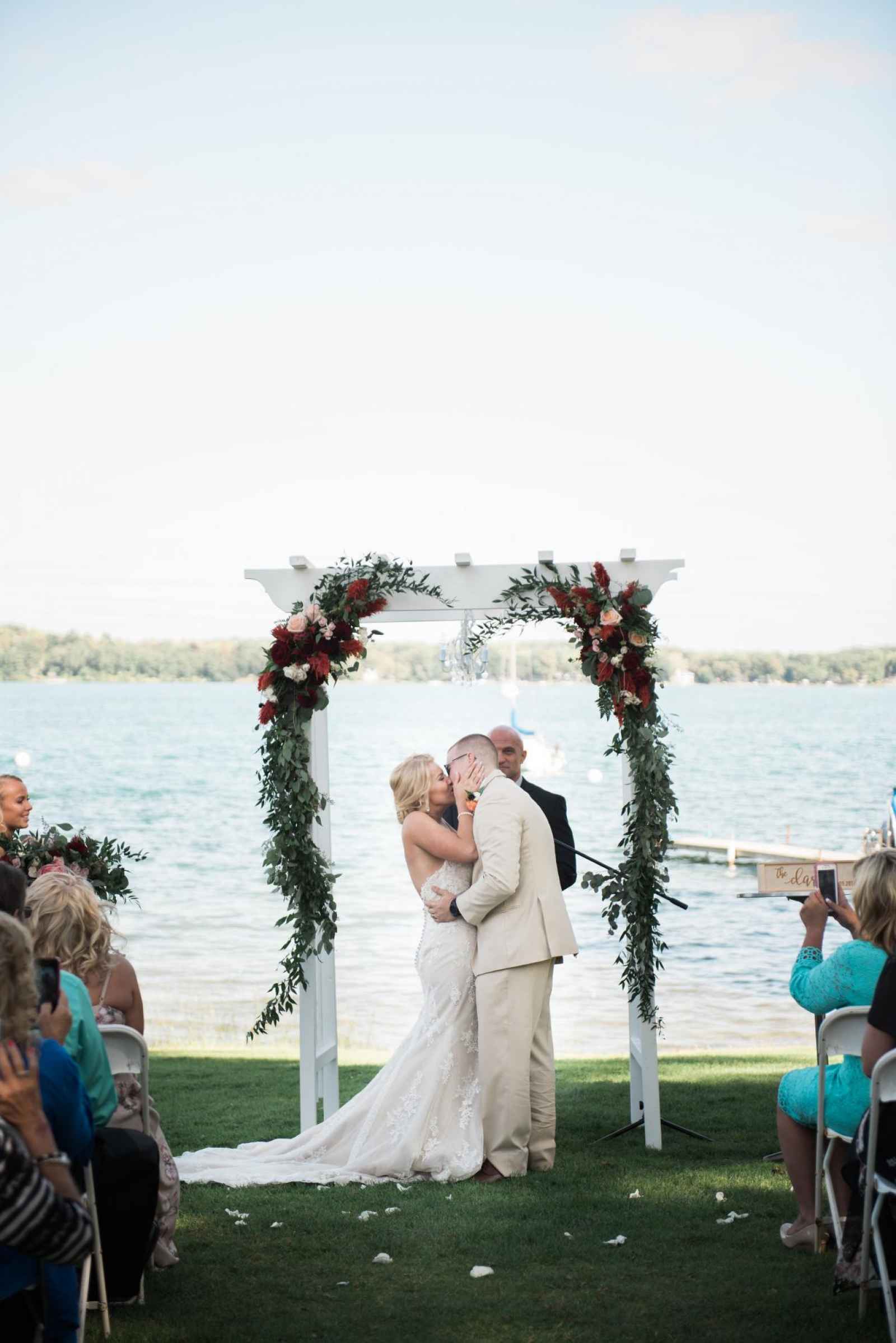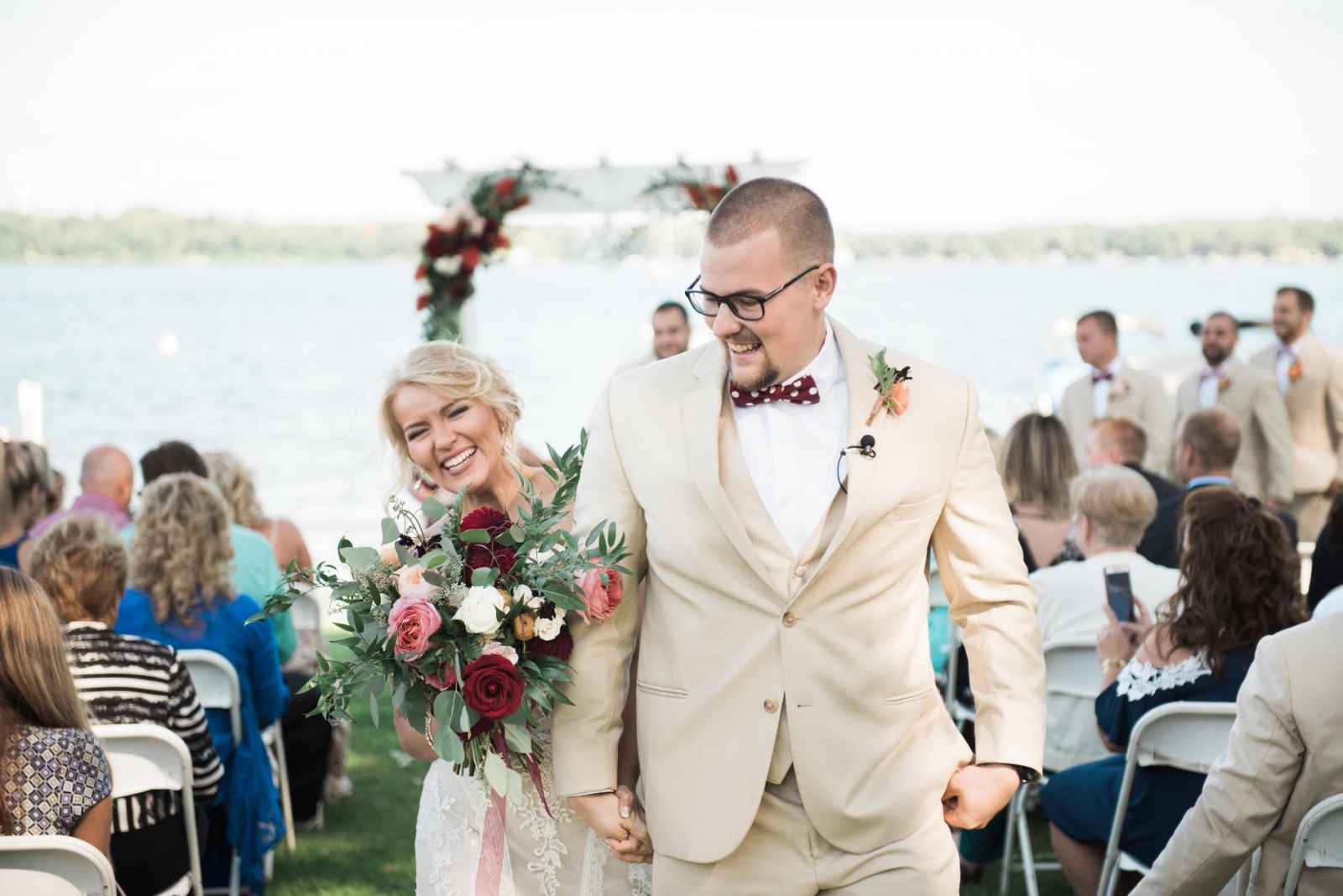 When describing her planning, Brittany says, "Everything started on Pinterest. Which is really a blessing and a curse, because it never ends. You can literally be planning your wedding for hundreds of years if you don't get off Pinterest once you find something you like."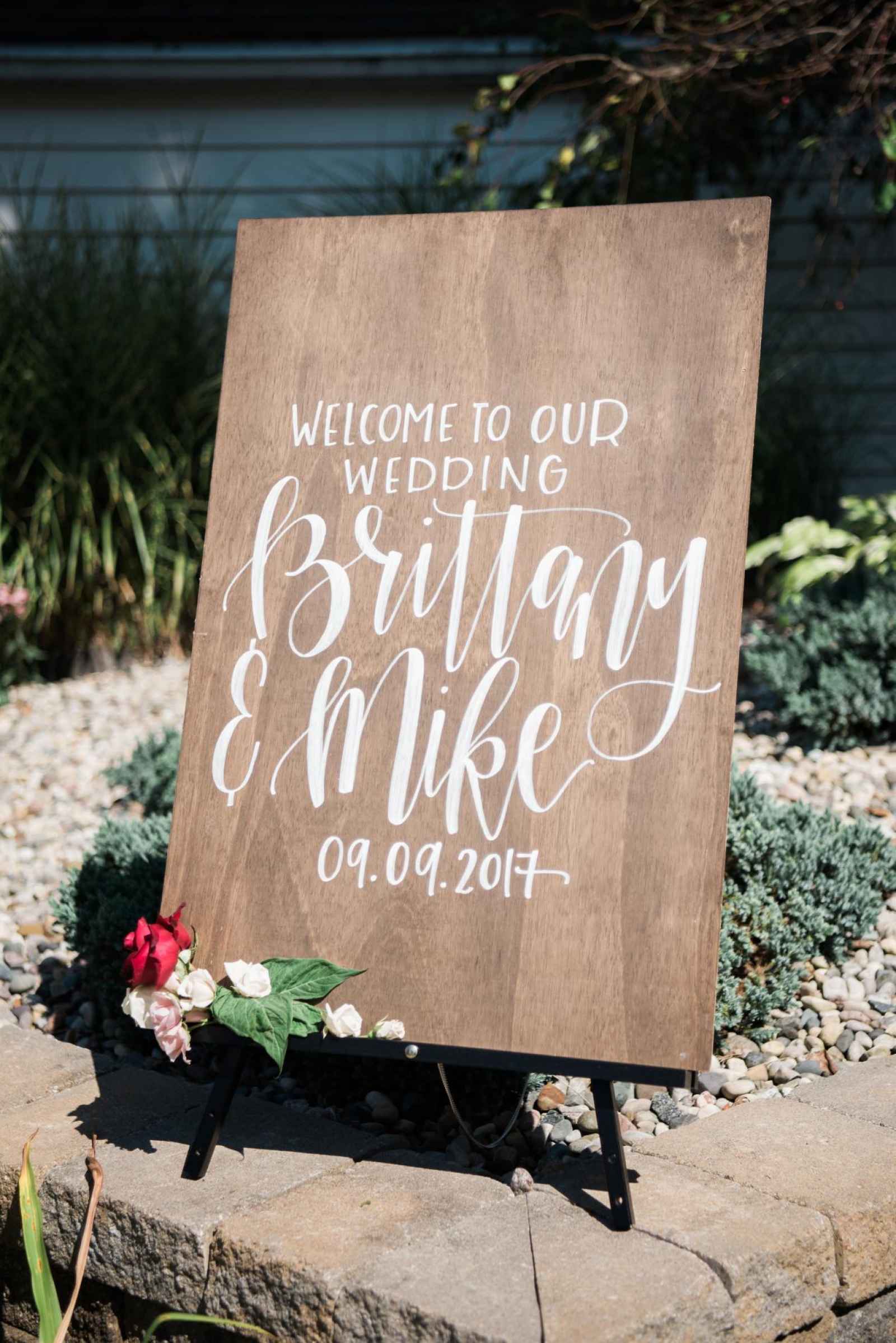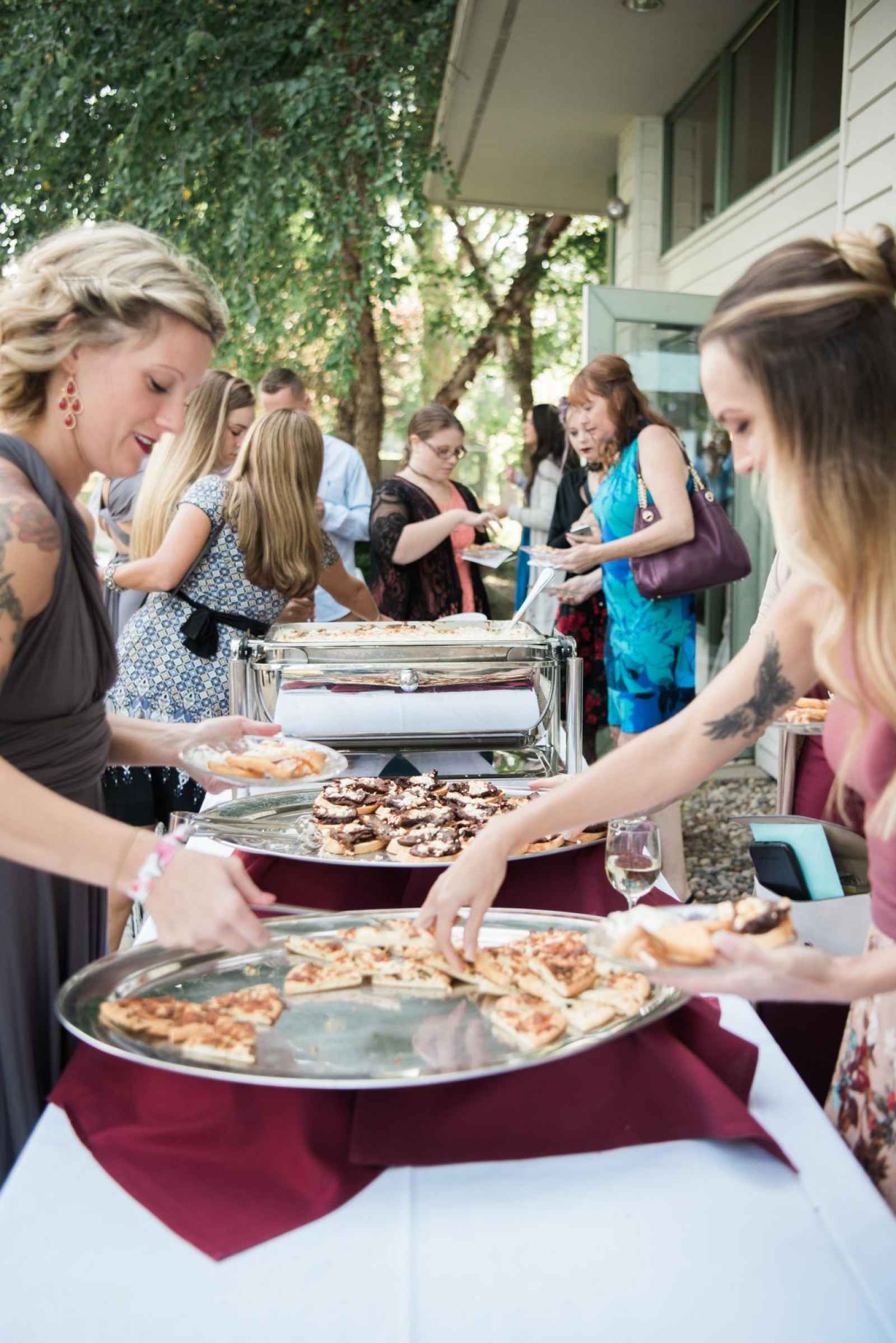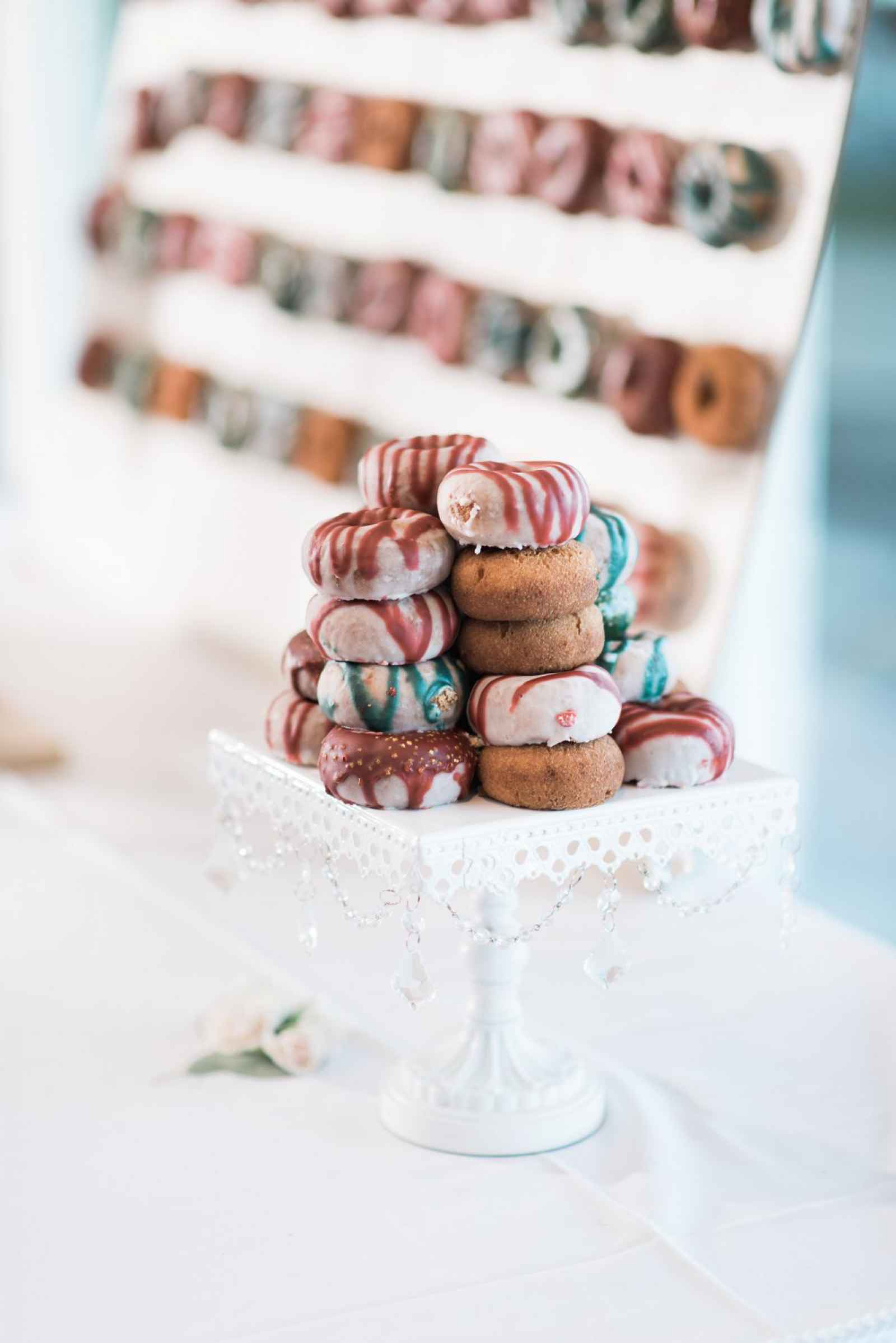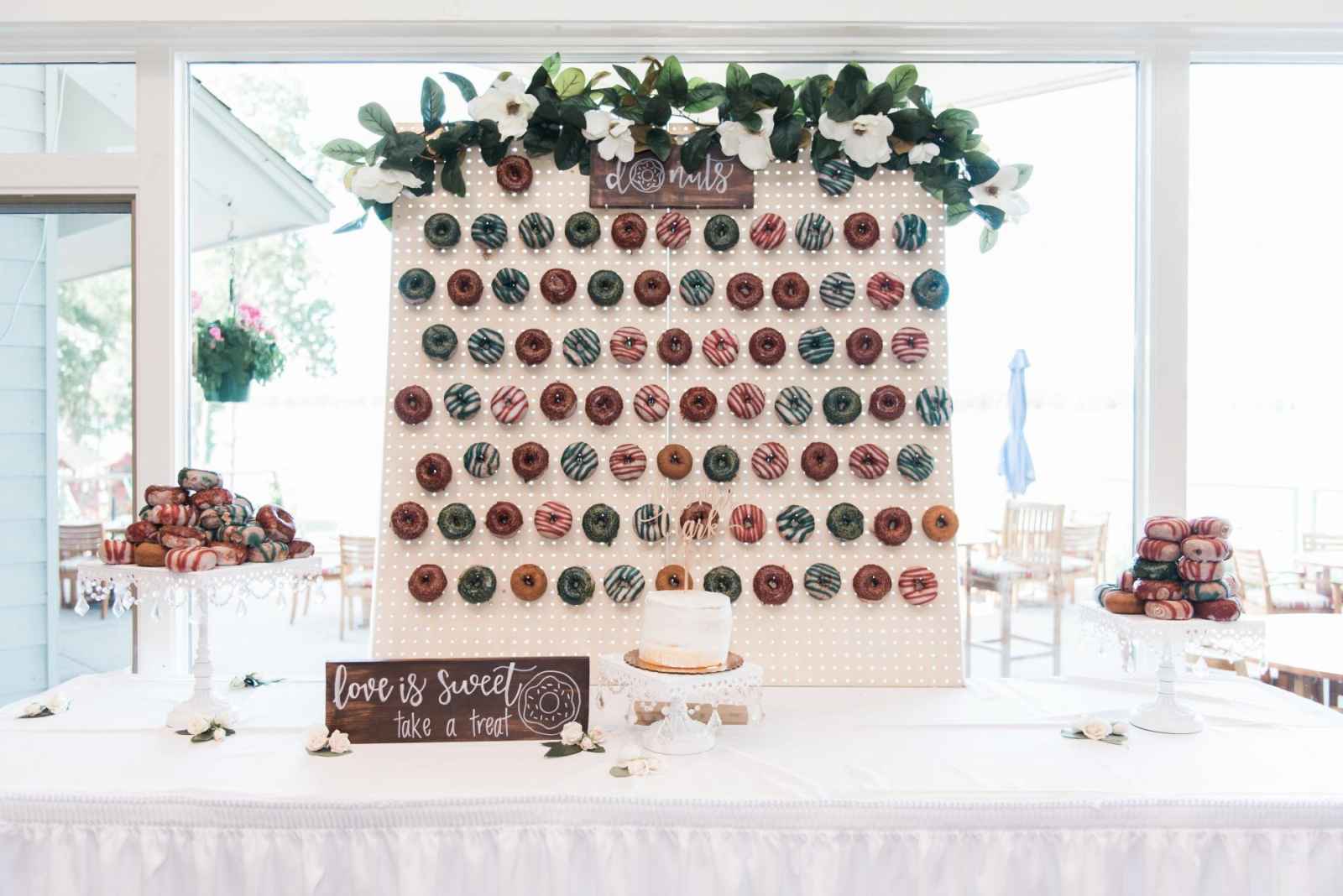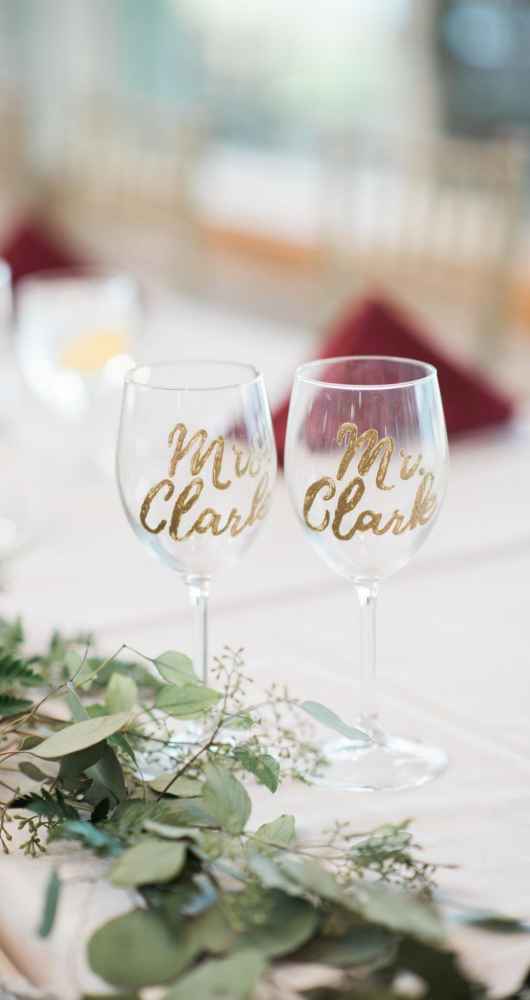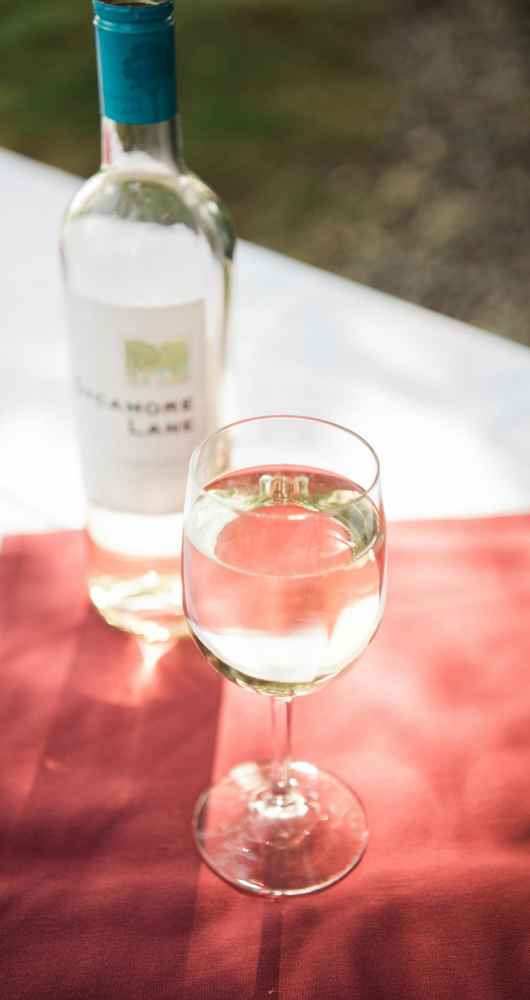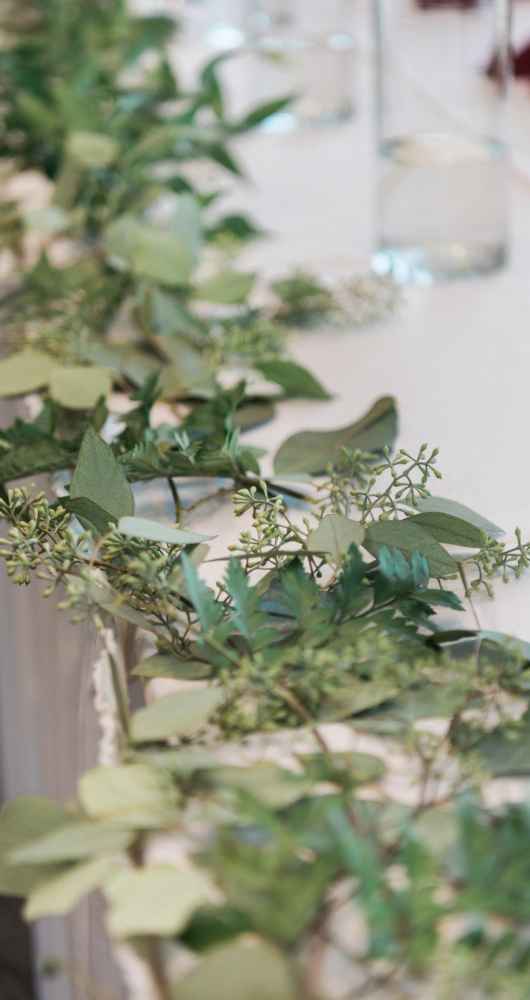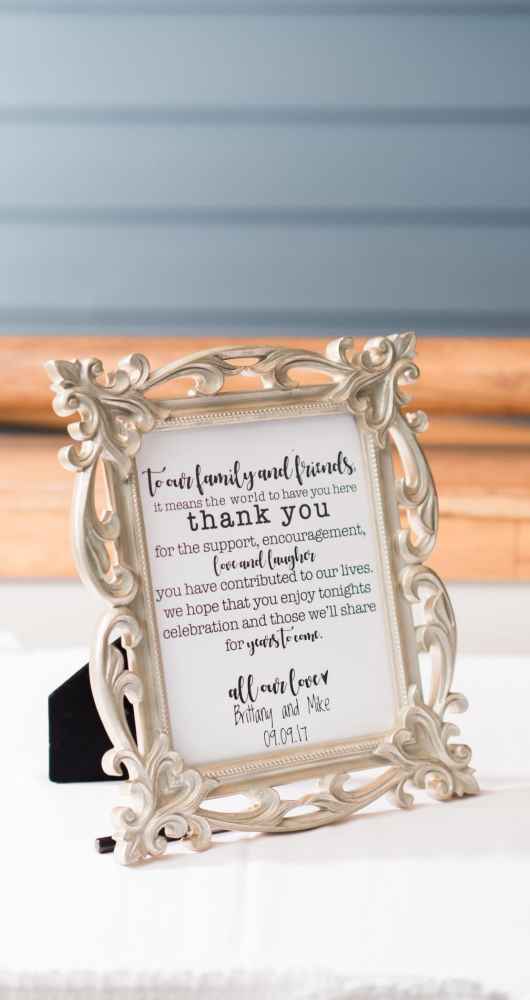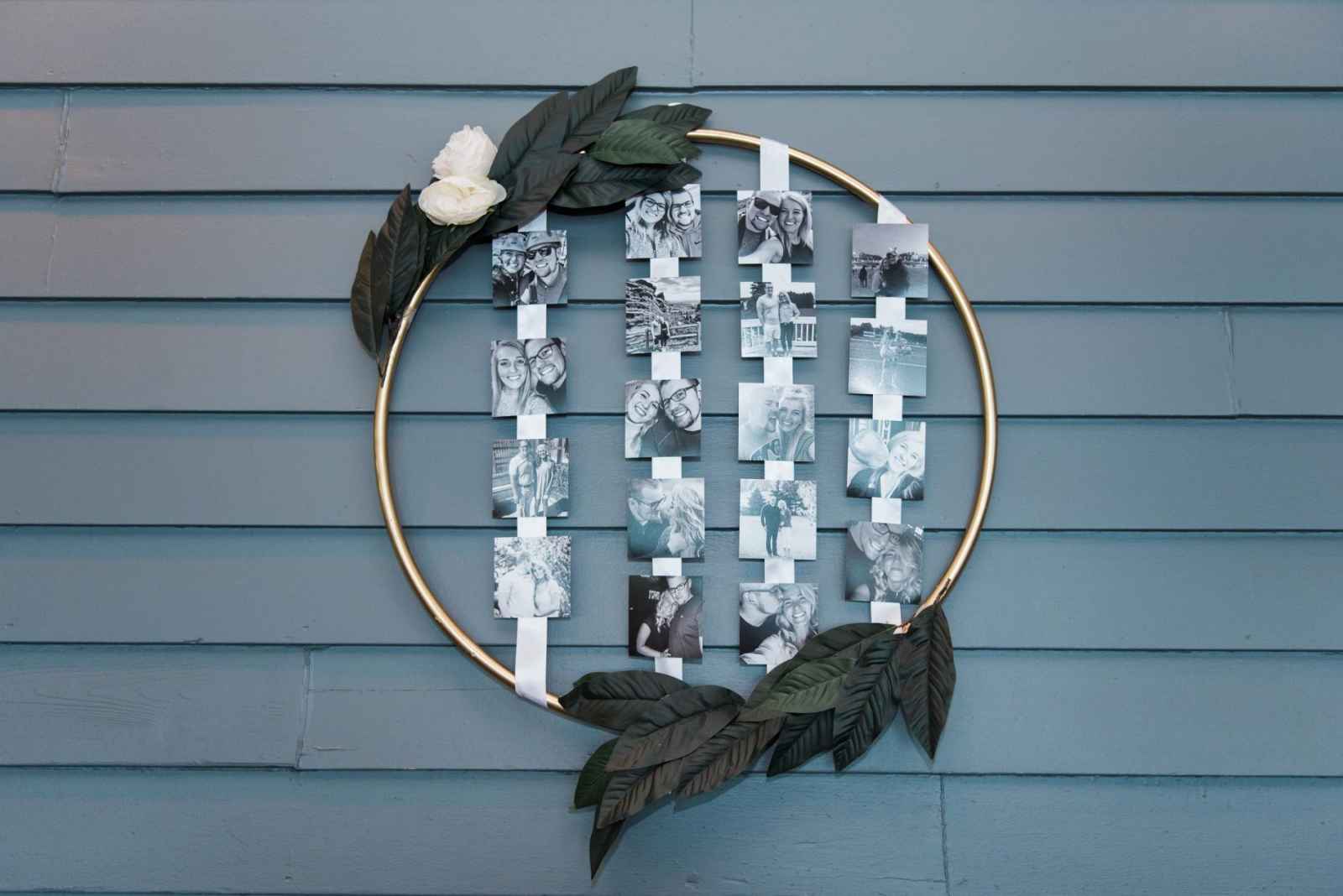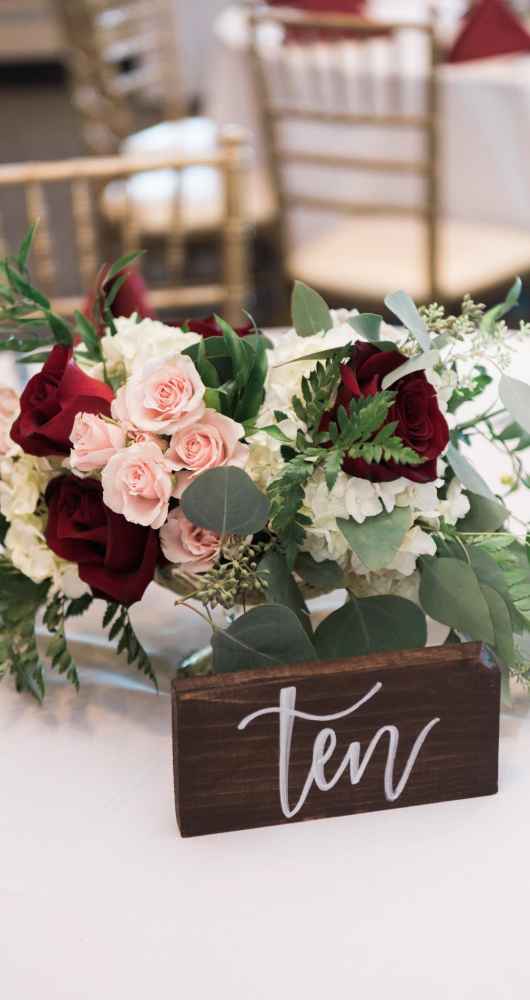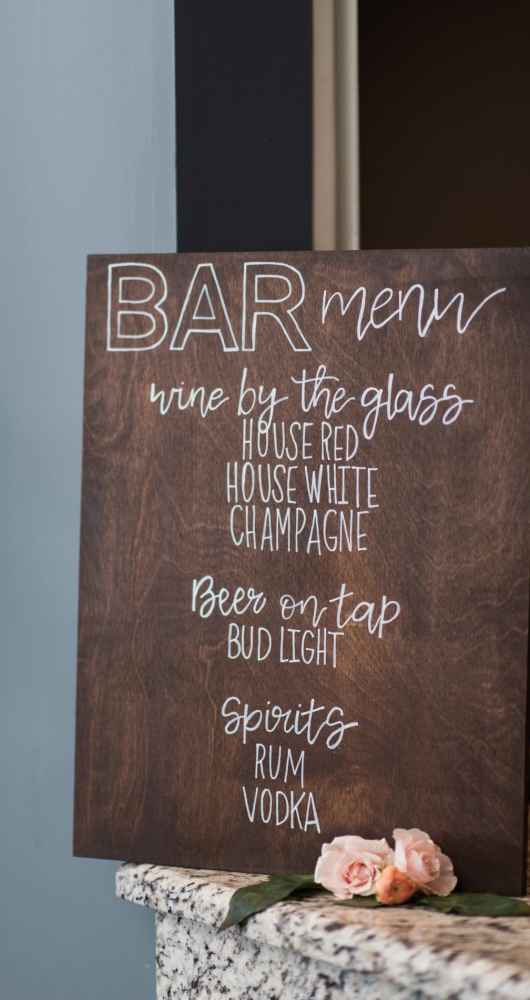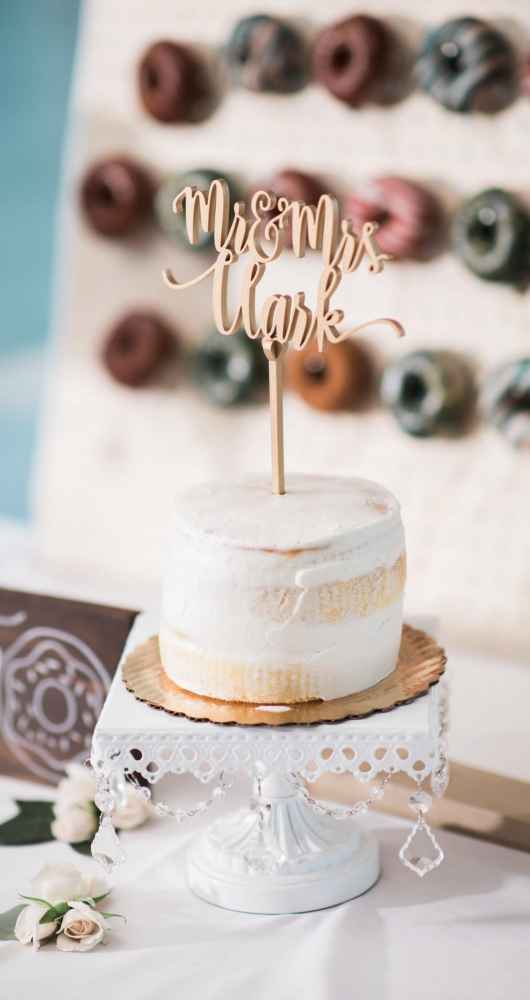 "We knew we wanted [our wedding] to reflect who we are as a couple—which is quite untraditional, but we still wanted it to feel elegant and beautiful."
The couple's venue was the best of both worlds for them—close enough to their hometown so that guests wouldn't have to drive far, but far enough away that nobody in thier family had been there before. "There was a combination of lake and trees, which made for wonderful backdrops for our photos," says Brittany.
Brittany found her dress at Becker's Bridal in Fowler, Michigan. "I knew I wanted a lacey dress, and I really liked the mermaid style but had never tried one on before," Brittany explains. "I tried on quite a few, but when I put this on, I just knew it was the one."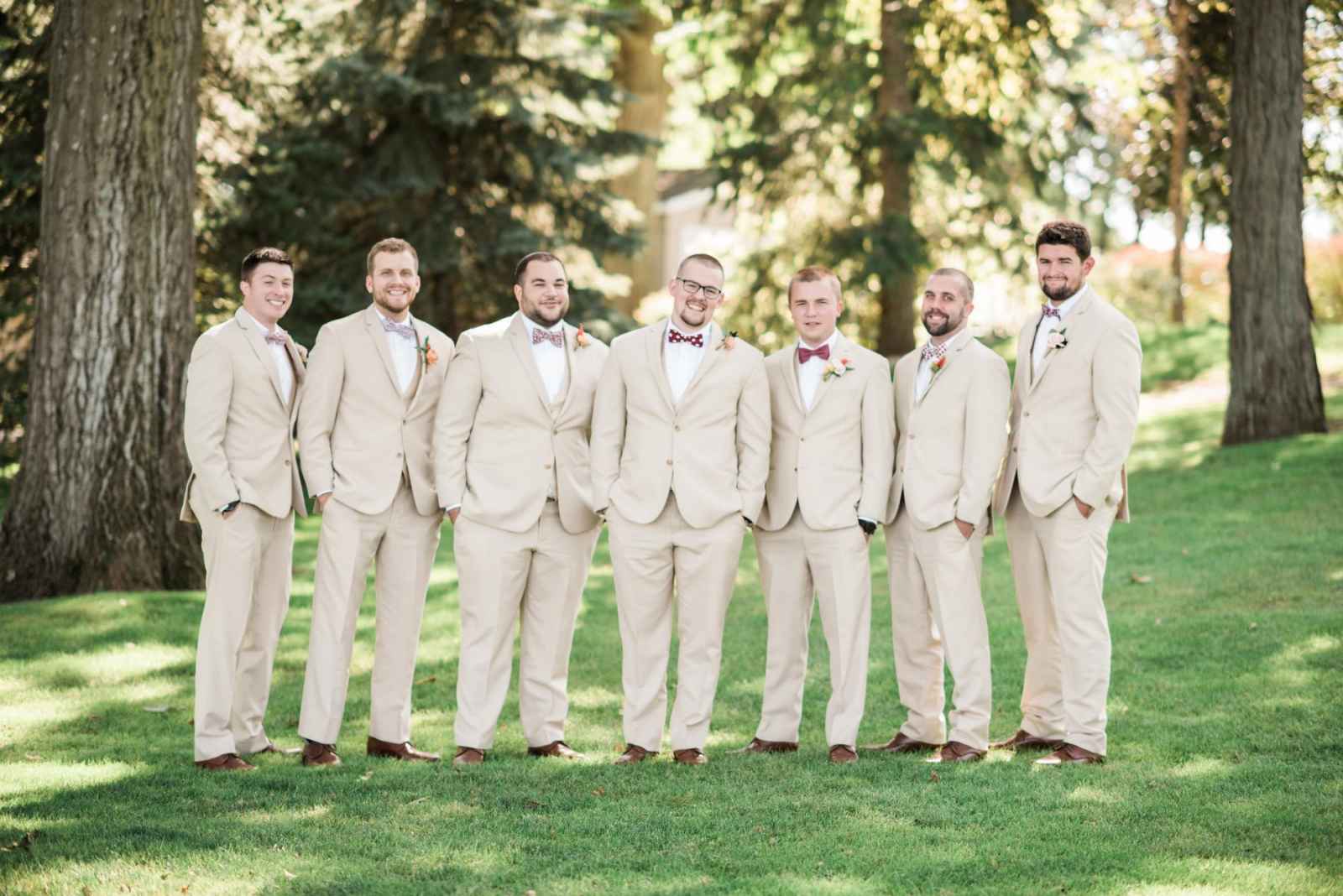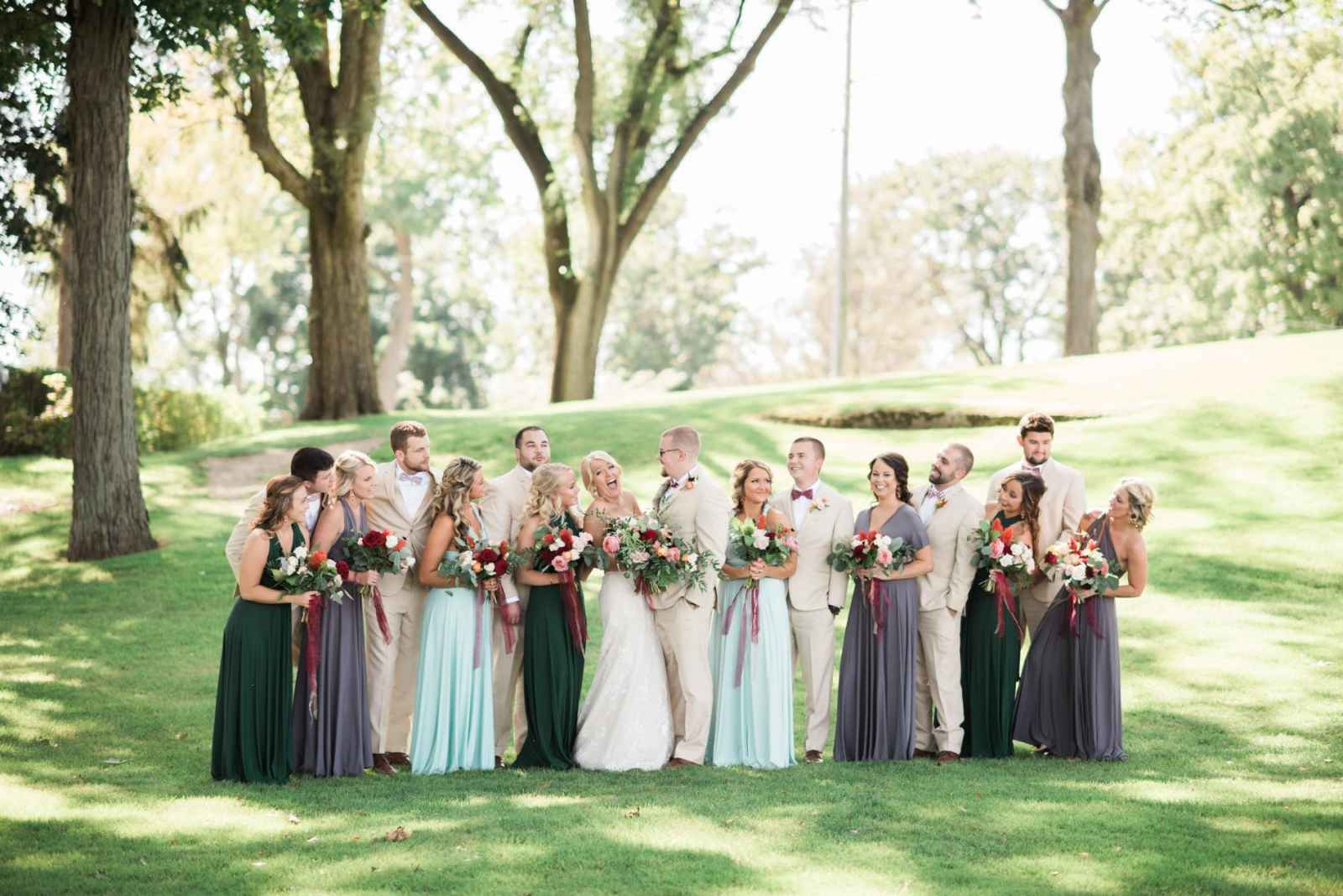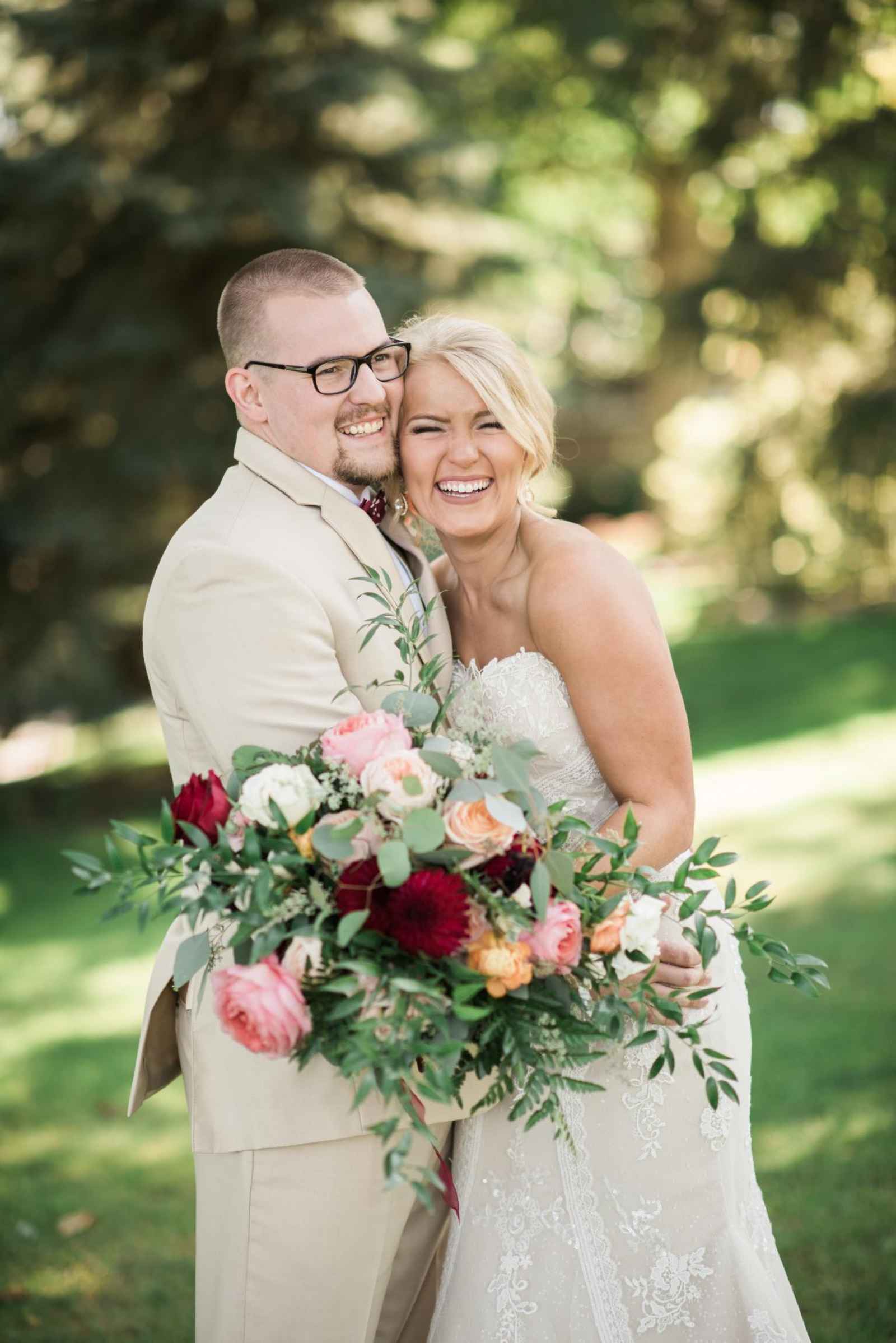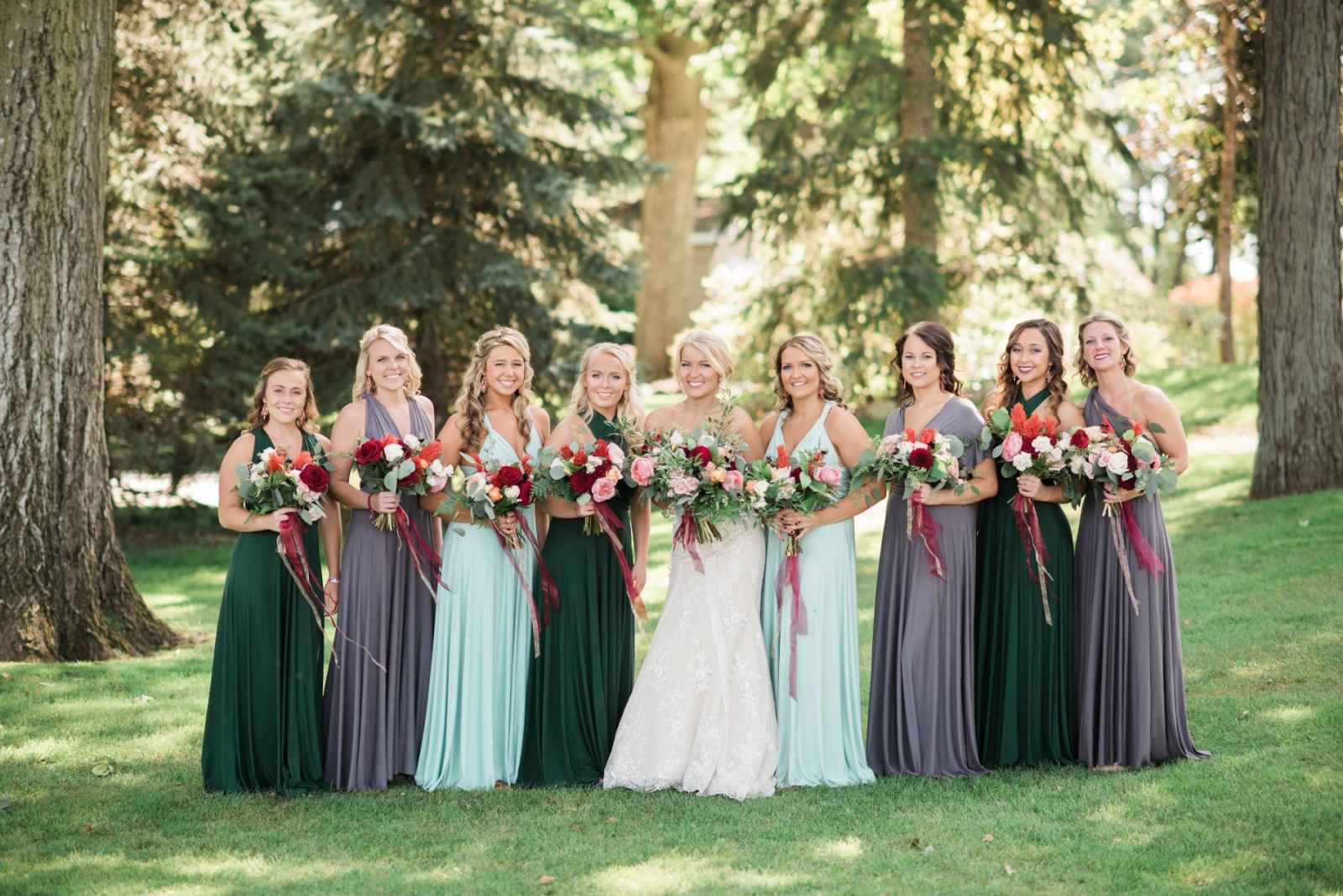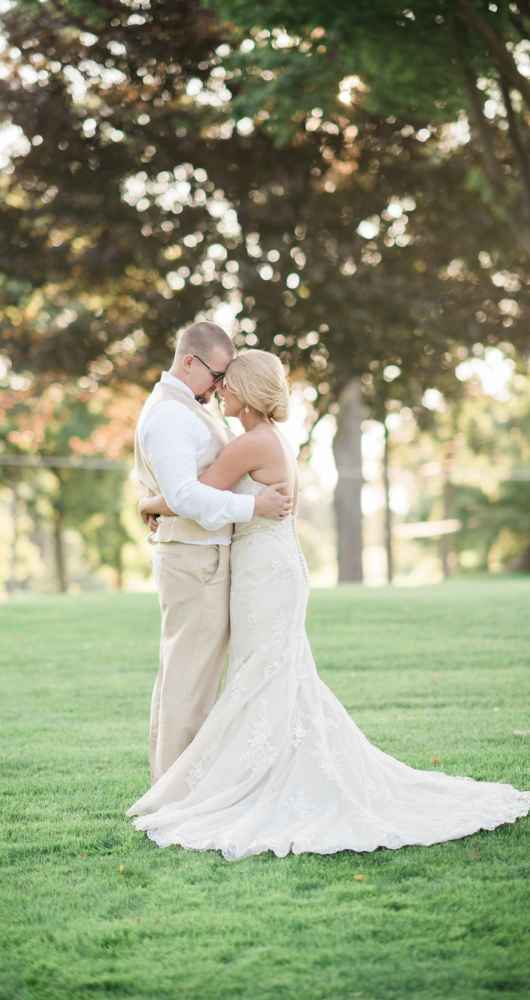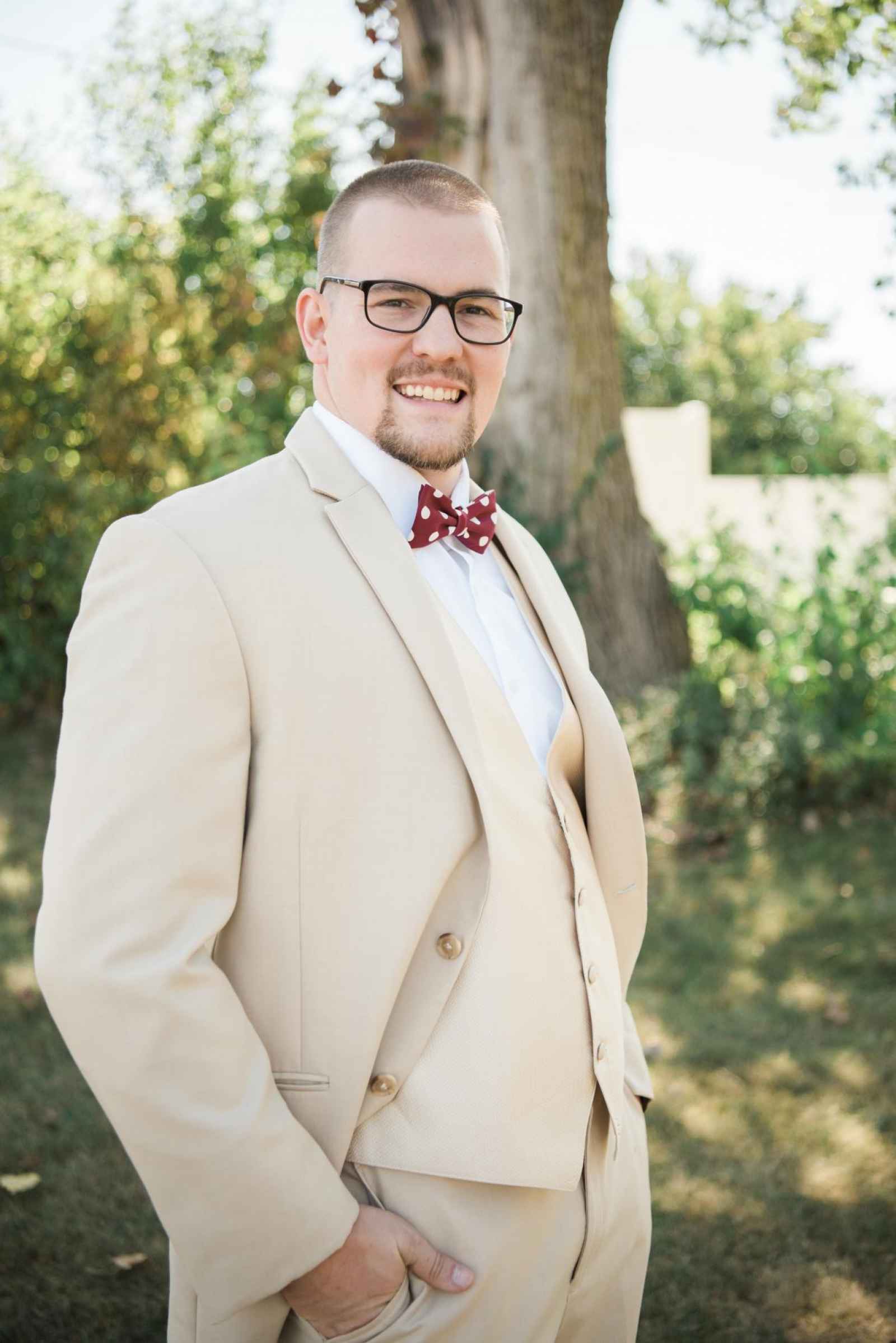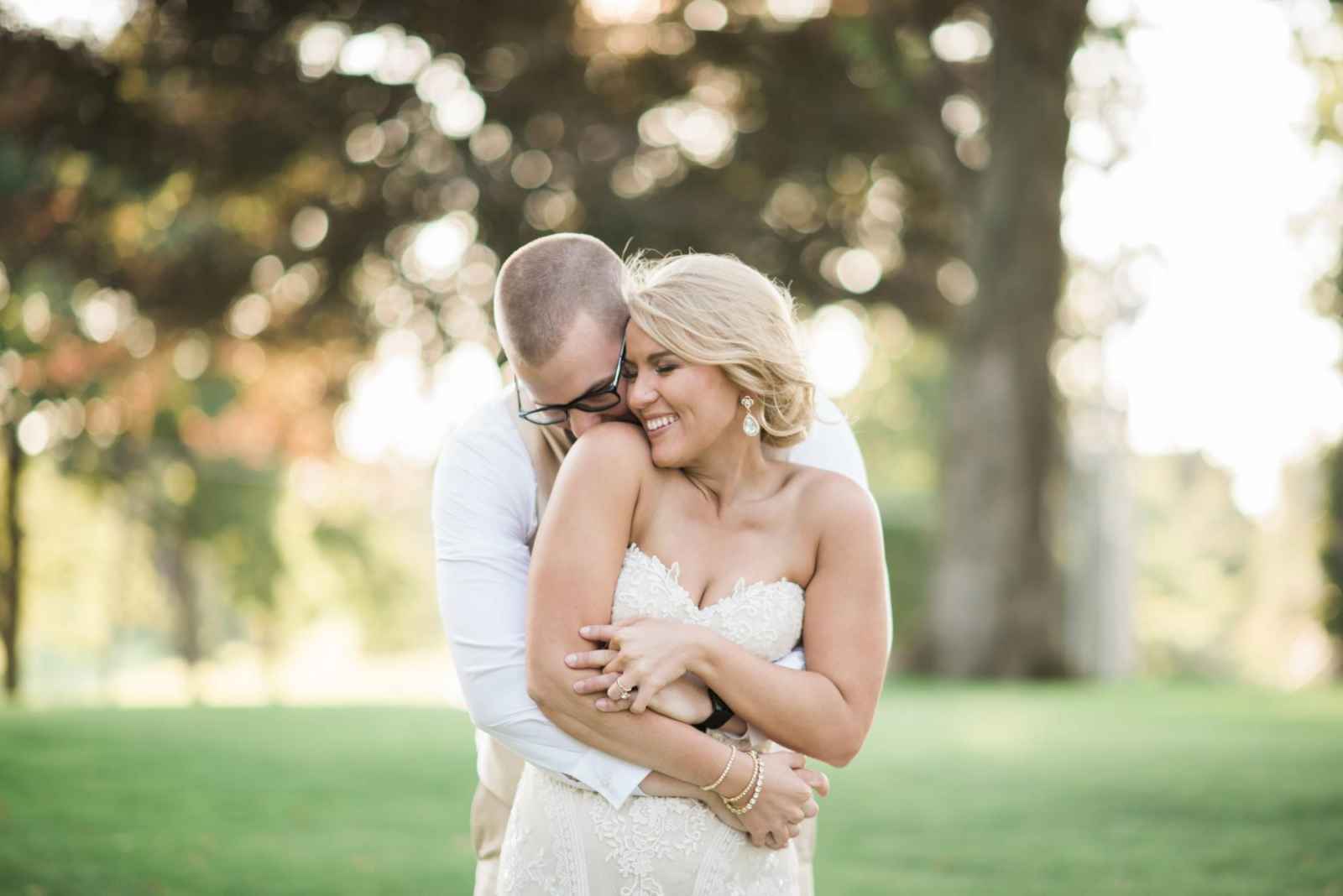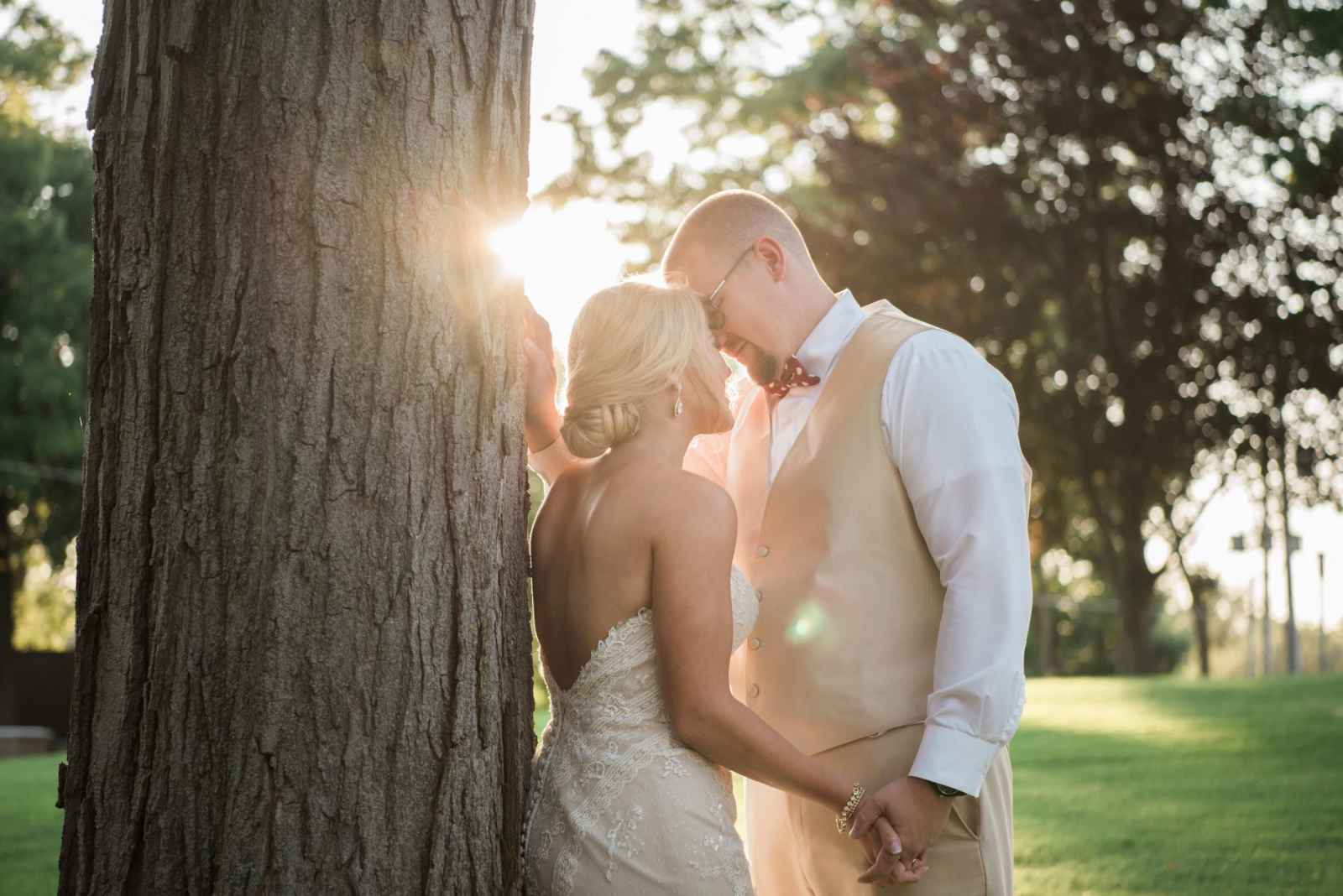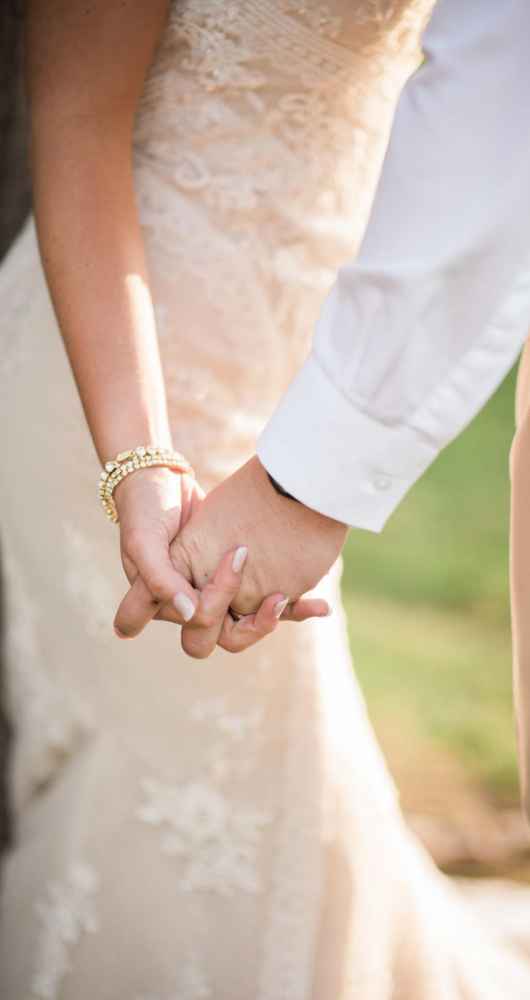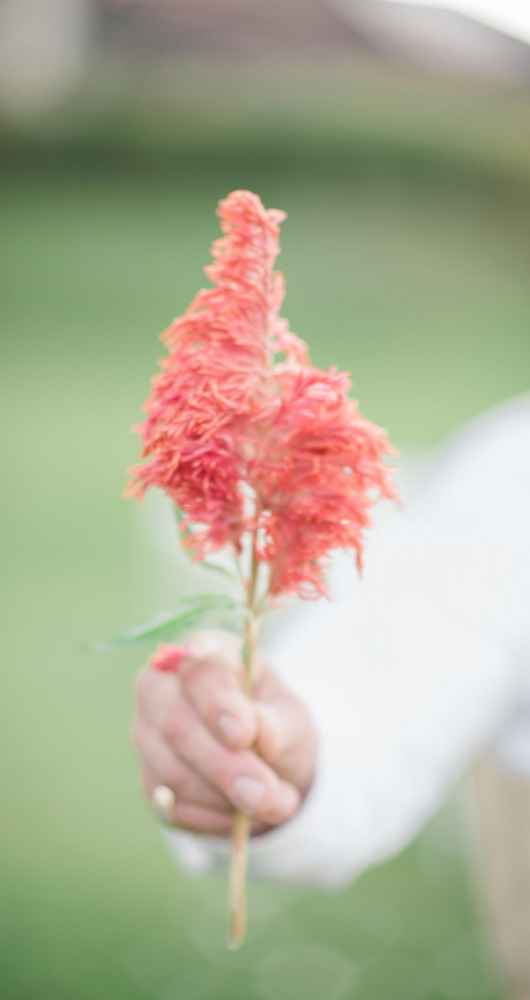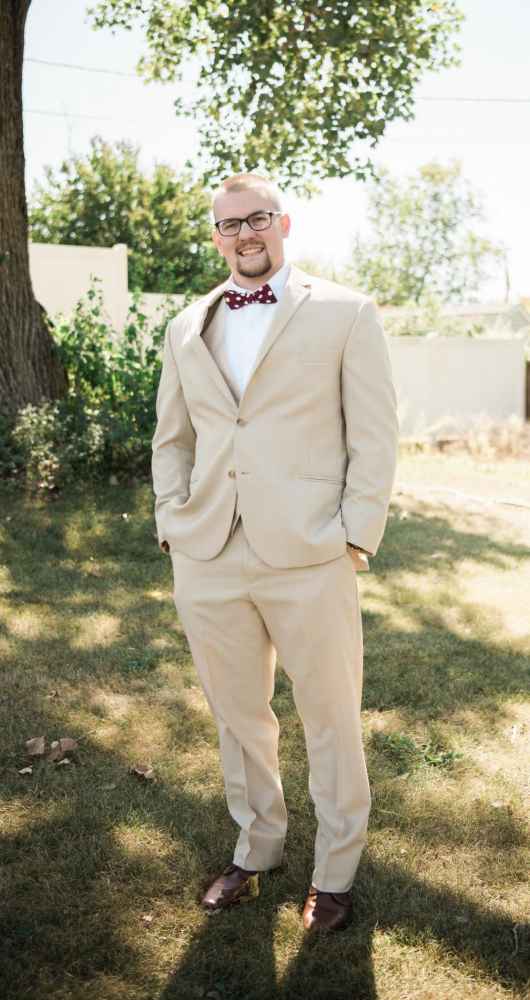 Brittany says, "I think the most special part about our wedding was that we made it exactly the way we wanted. We didn't have people in our ear telling us things we needed to do, or what we needed to avoid so we had the freedom to make it the way we envisioned it. I actually spent a couple of weeks researching wedding ceremony scripts and crafted the script for our ceremony completely from scratch. I honestly had no idea what I was doing as I haven't been to a lot of weddings myself. When I finally read it to both of our moms, they both got teary-eyed, and I knew it didn't matter if it was untraditional because it was us."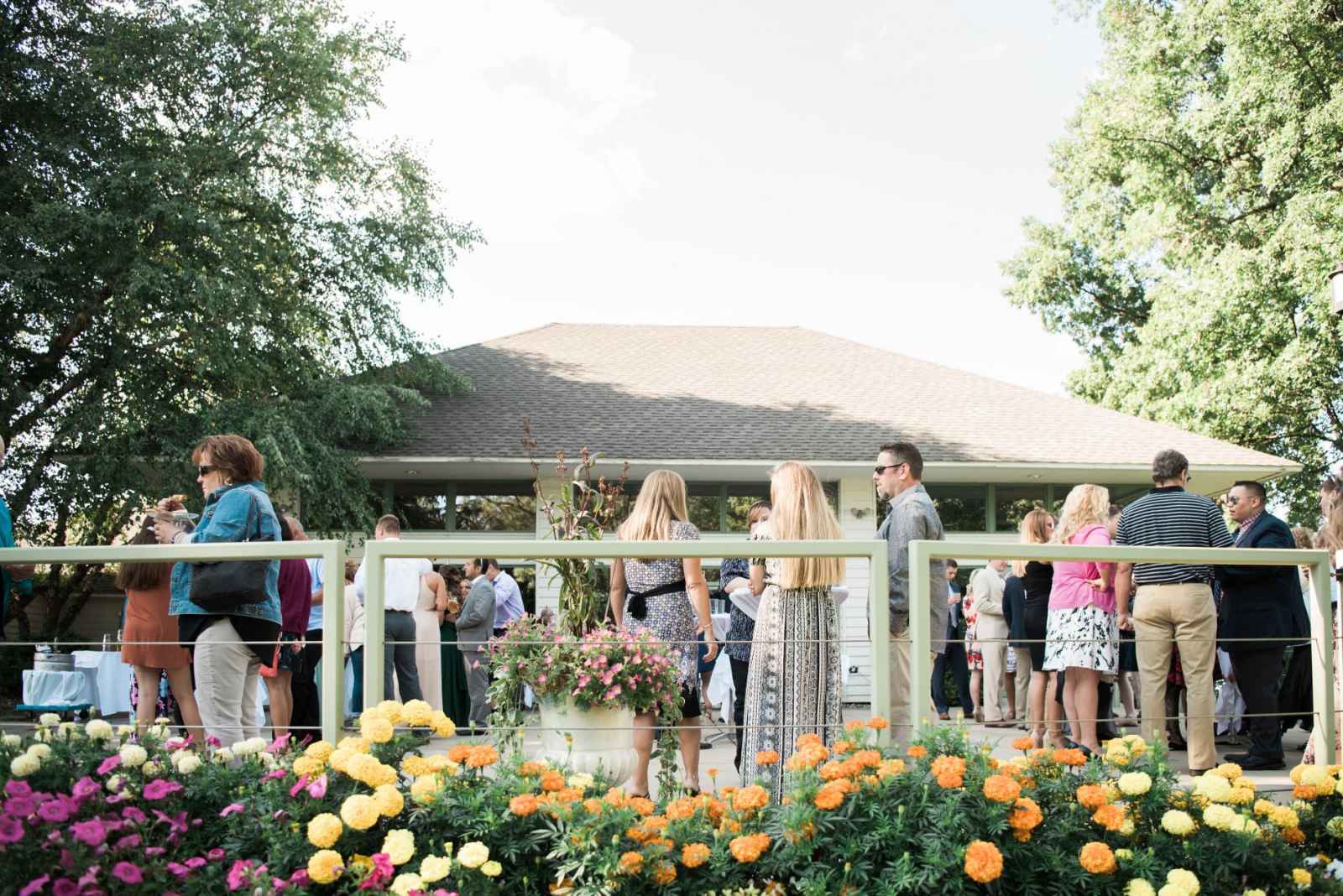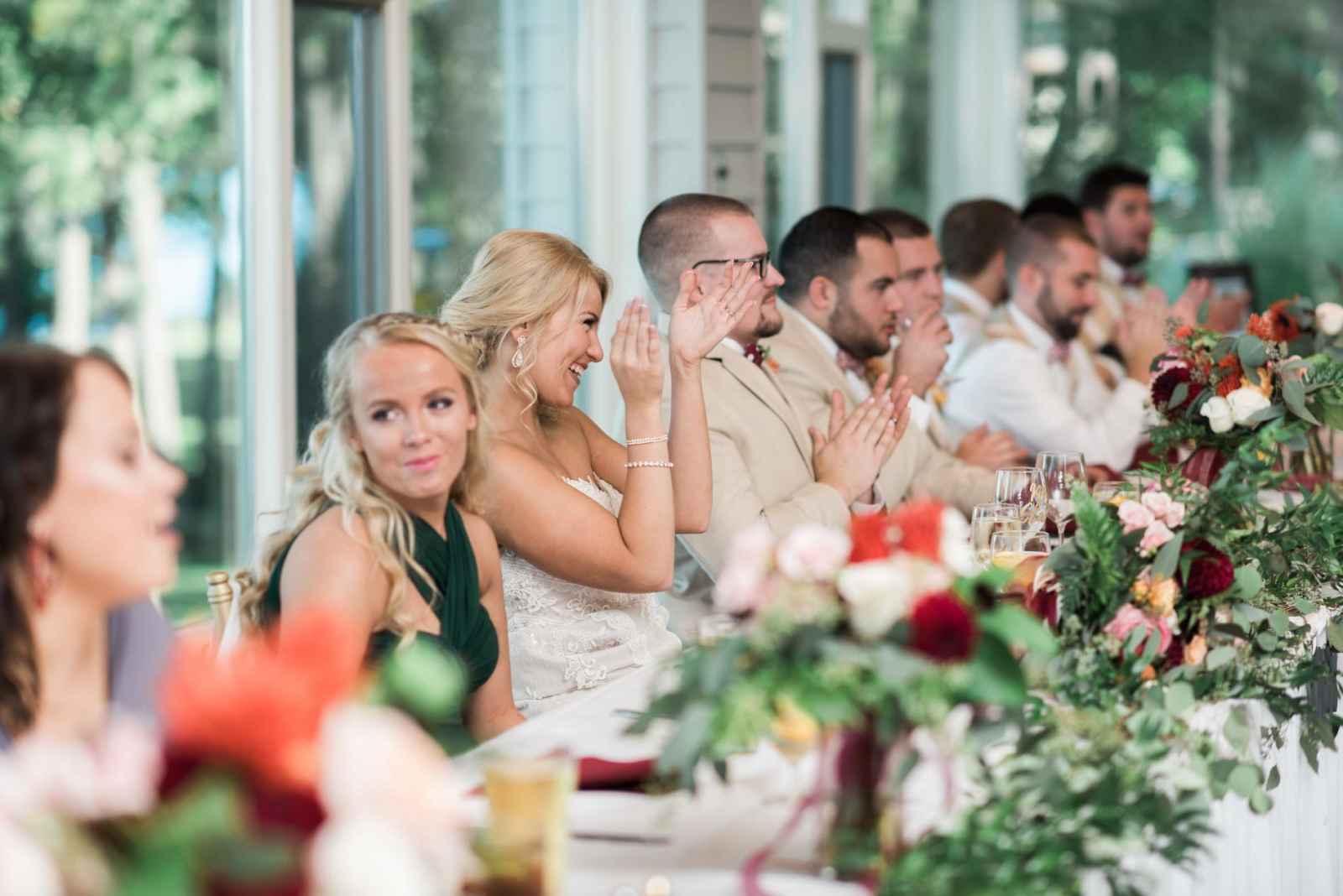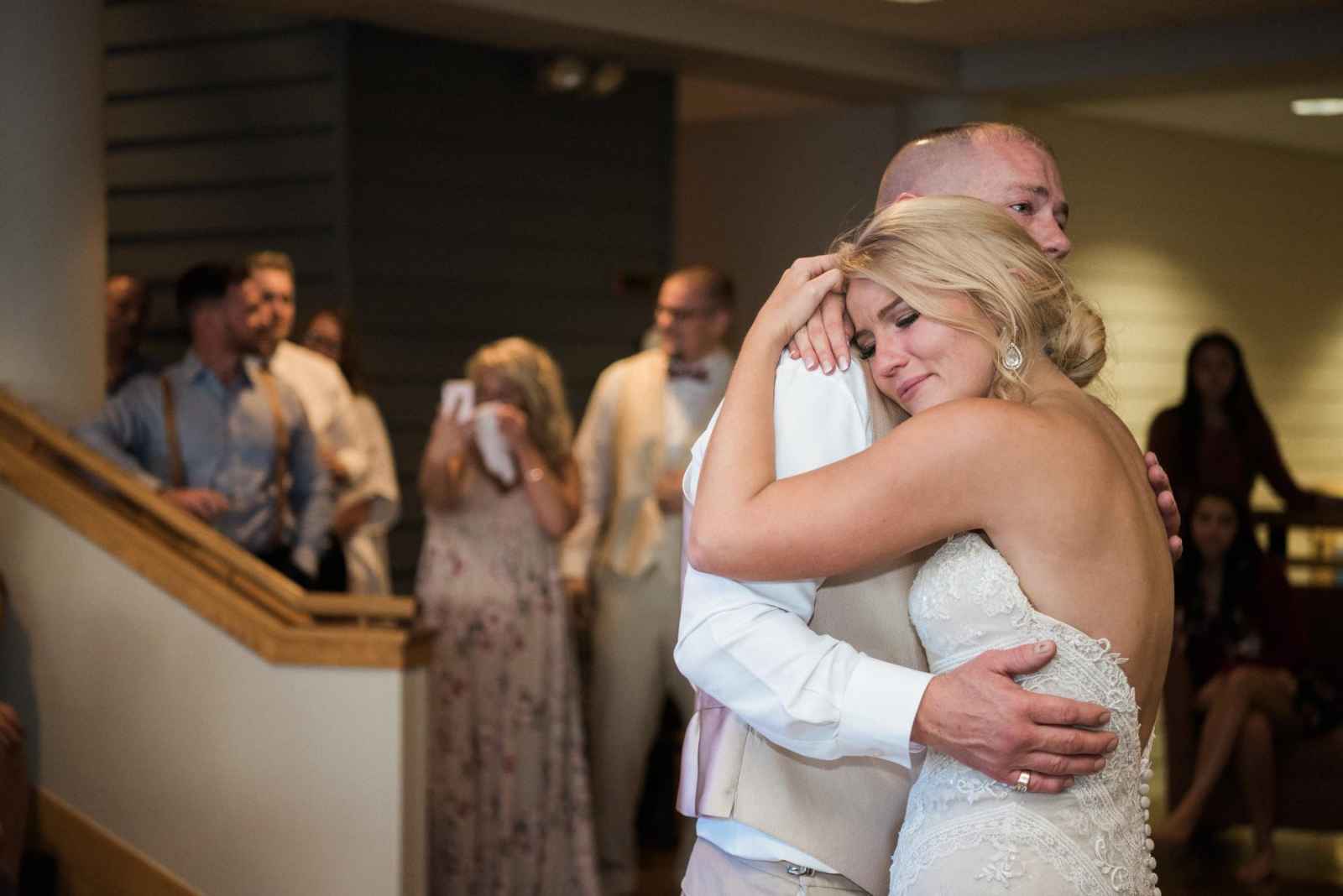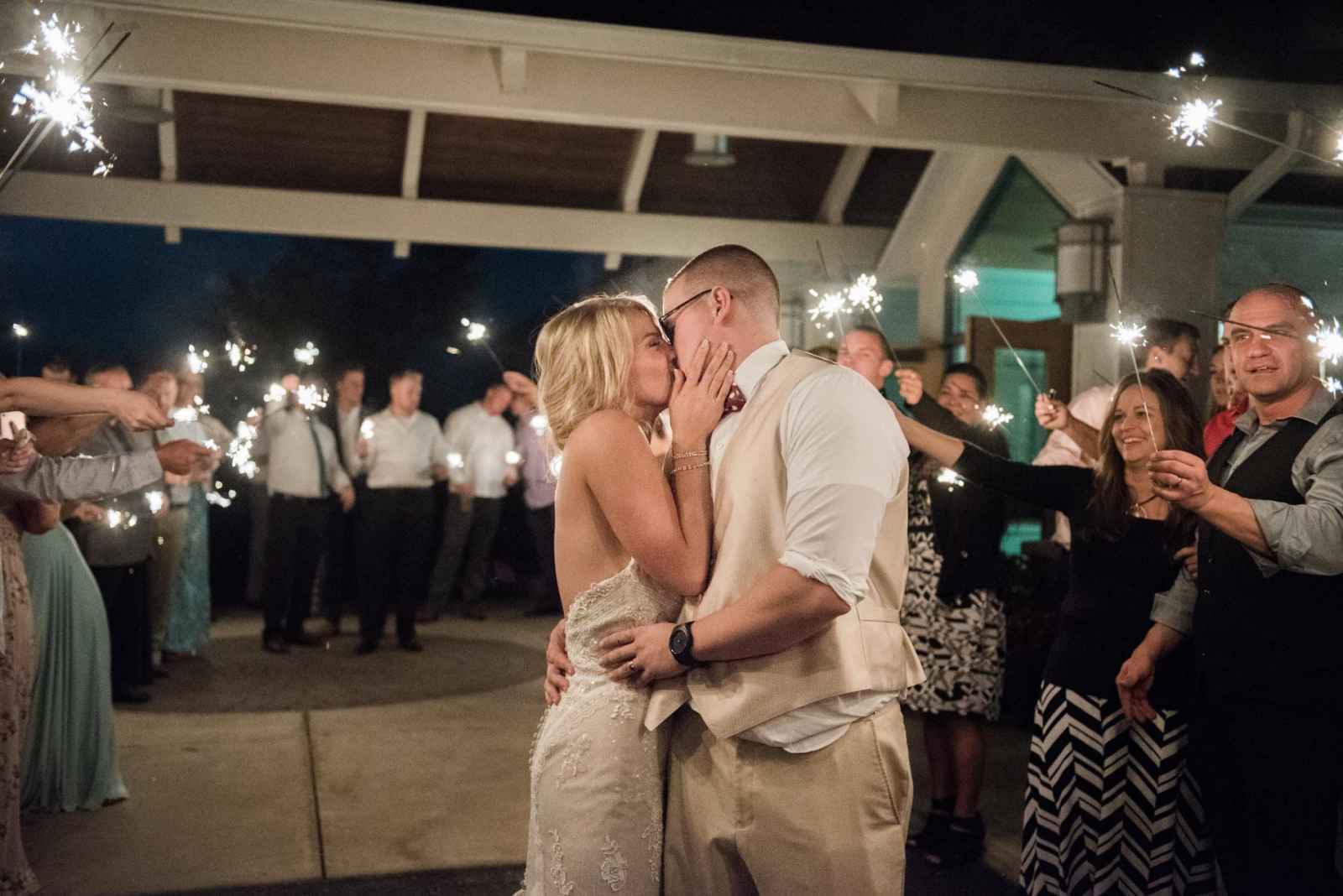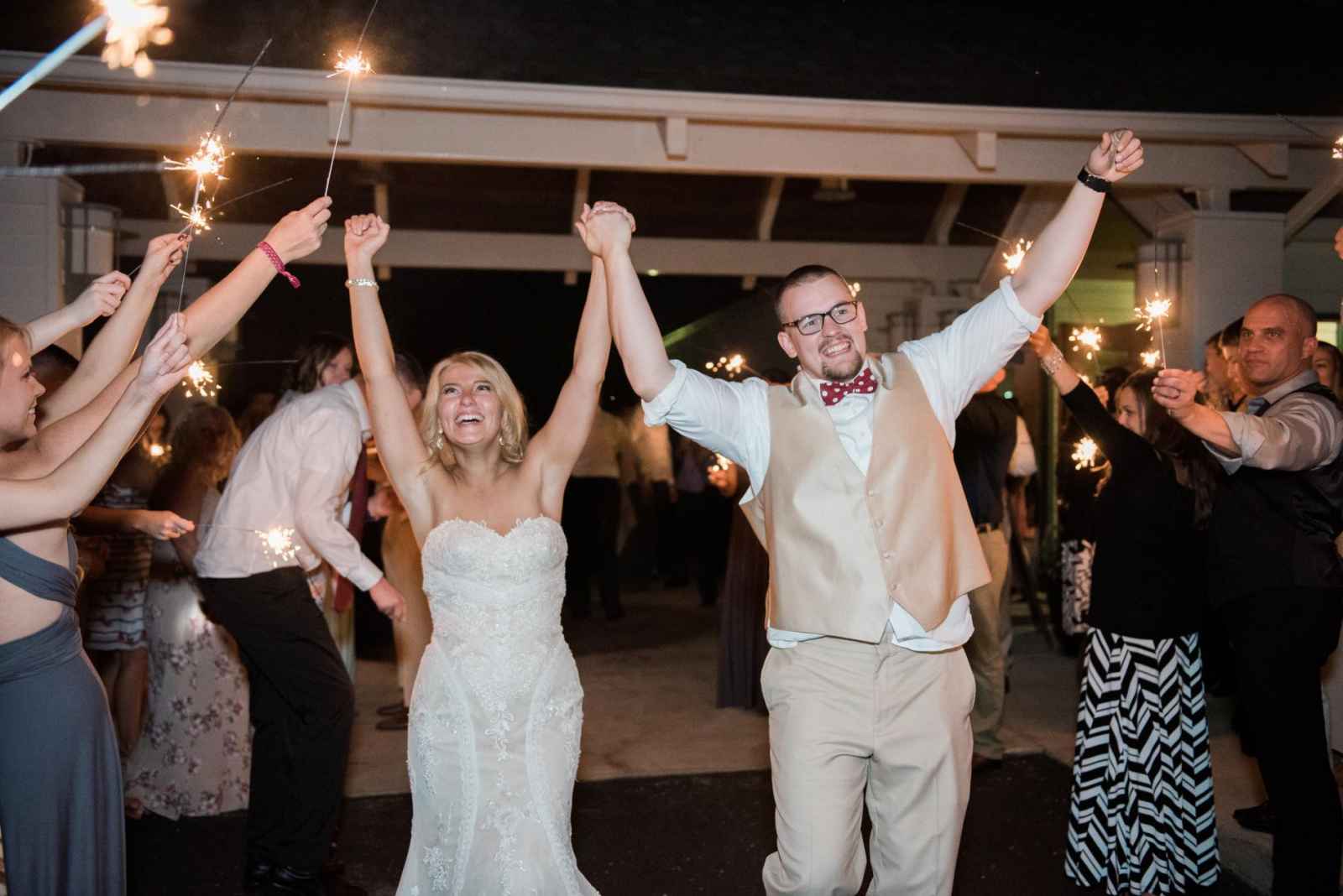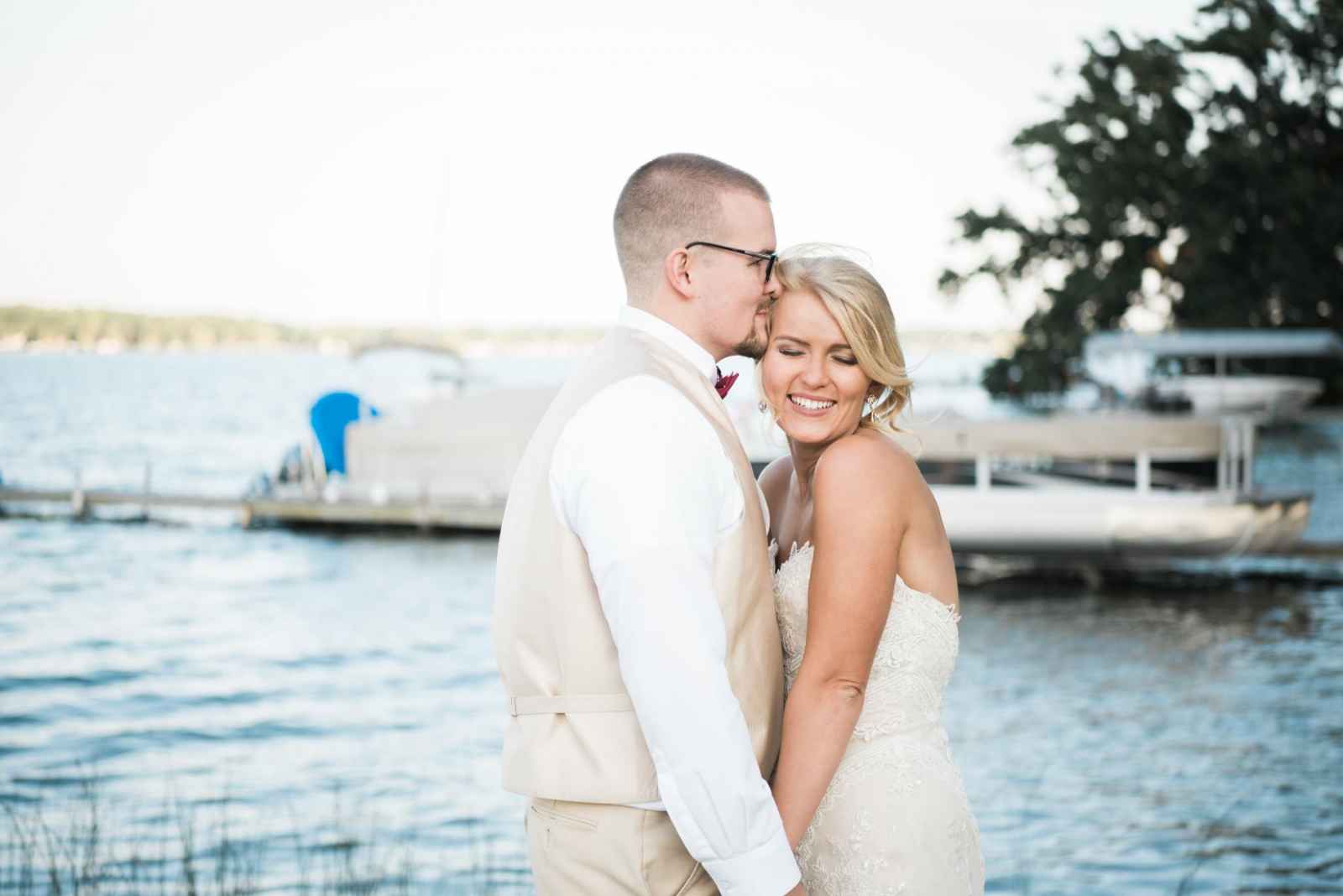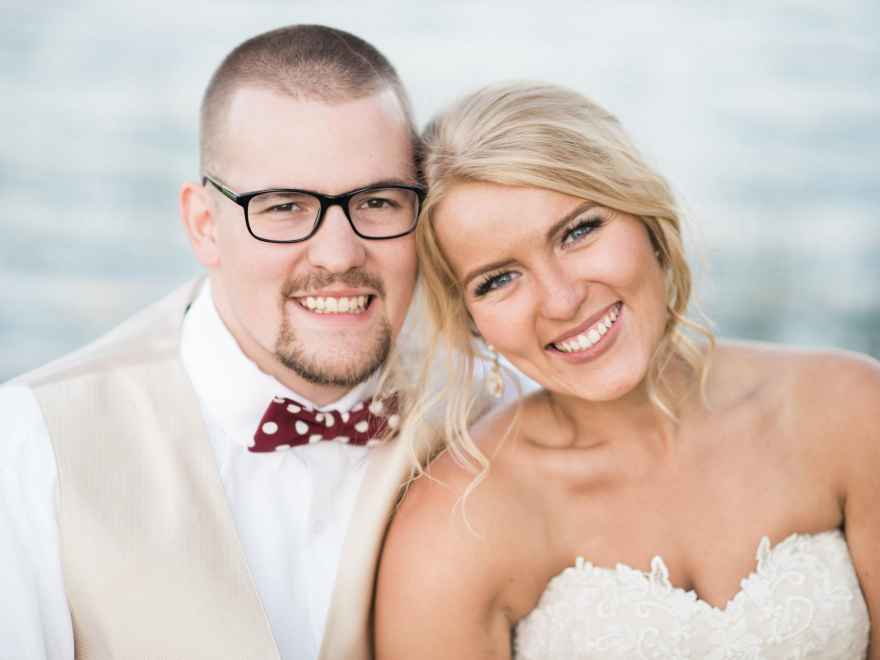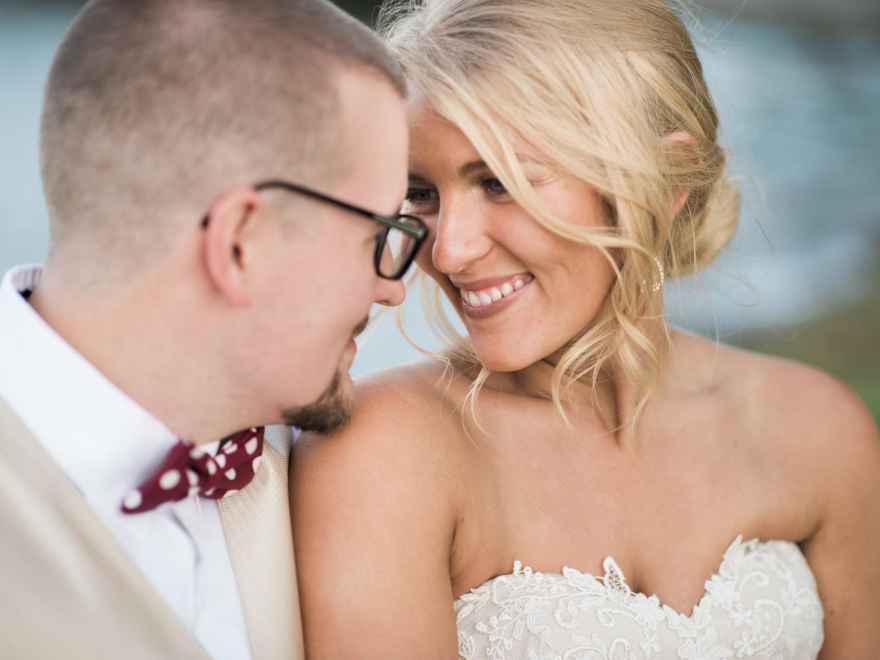 As a lover of crafting, Brittany decided to take on many things herself, from the bar signs and seating chart to the lantern centerpieces and table numbers. And her favorite of them all—the donut wall!
Advice From the Bride
This #CrazyAboutClark bride says, "If you want to do things non-traditional, then do them that way. If you want a small wedding and don't want to invite the extended family, then do that. This is the one day that is completely and utterly about you two. Make sure that you remember it that way!"
What We Love
"I'm sure most of our guests will remember my constant tears of happiness that didn't seem to stop for a single second!" says Brittany. "I hope that they remember the delicious pasta bar, the unbelievably tasty donuts, and our first dance." Brittany also says, "I heard about WeddingDay online, and stumbled upon it on Instagram–talk about inspo!"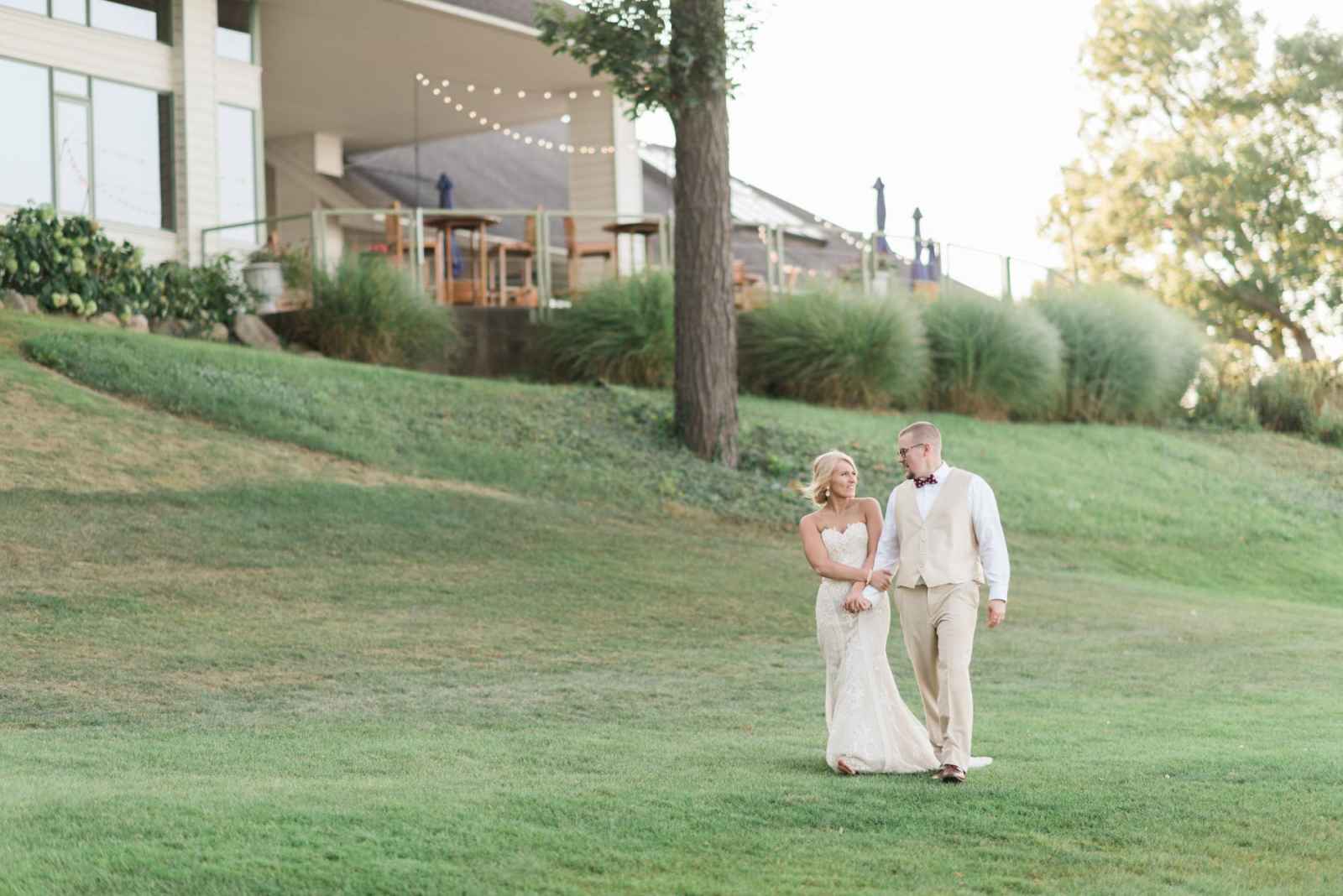 are you a bride-to-be?
We'd love to plan with you on weddingday-online.com. Let's get started!
 
are you a wedding extraordinaire?
Join WeddingDay Magazine in inspiring brides by partnering with us! See how here.