For Brooke's 25th birthday, Riley planned a day of surprises. Little did she know, one would be the surprise of her life. "We started out at our favorite brunch spot, Patachou, and he gave me the itinerary for the day," recalls Brooke. "From there, my friend Taylor picked me up for a mani/pedi appointment. She took me to Cake Bake Shop where we got our dessert to go and set out to find a place to eat it at the IMA's 100 acres. I was surprised to find Riley there, as I was not supposed to meet back up with him until dinner. Riley took me to a bench overlooking the water and read me a letter looking back at our relationship, and it ended with him on bended knee asking me to marry him, followed by a surprise engagement party at his house with our family and friends!"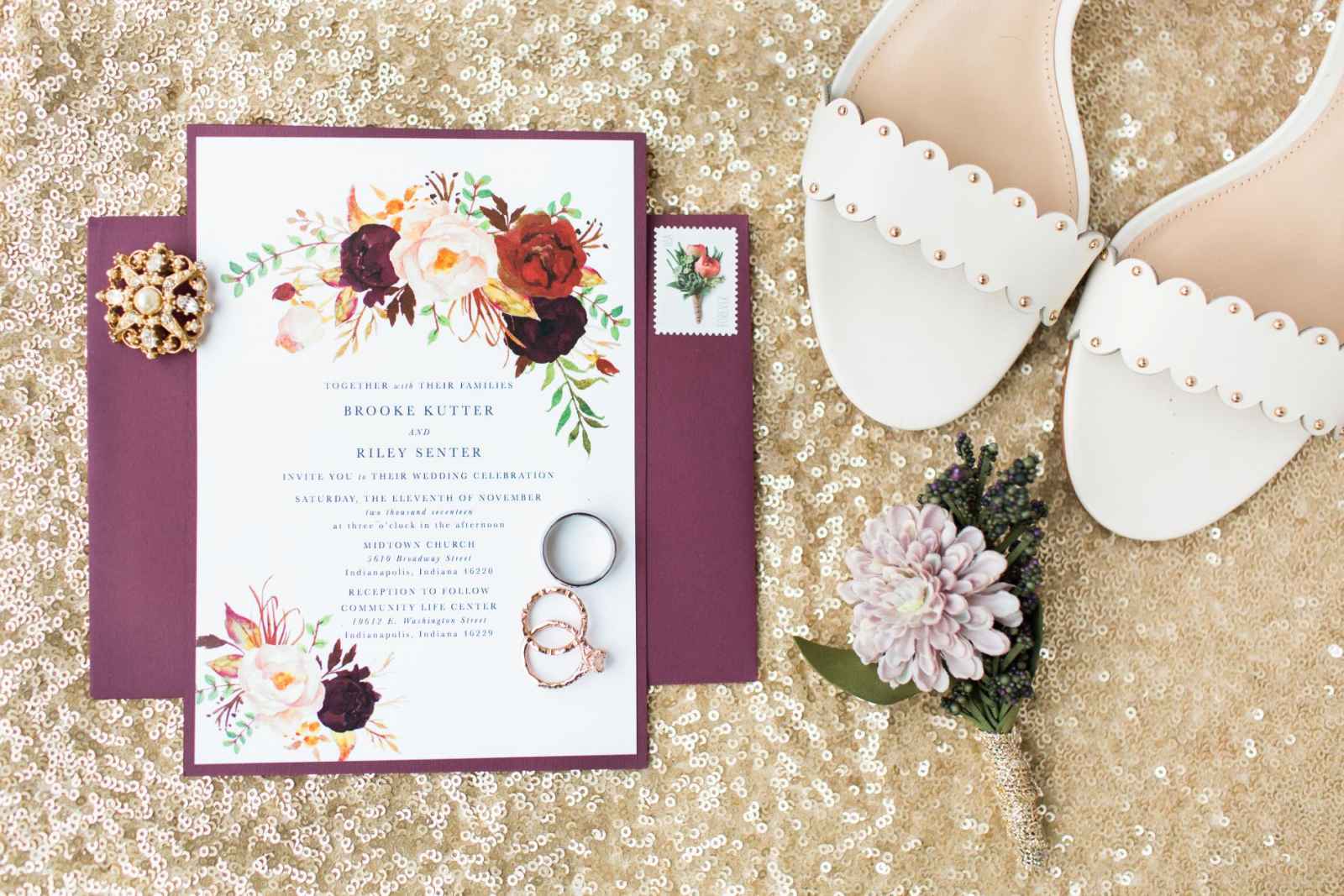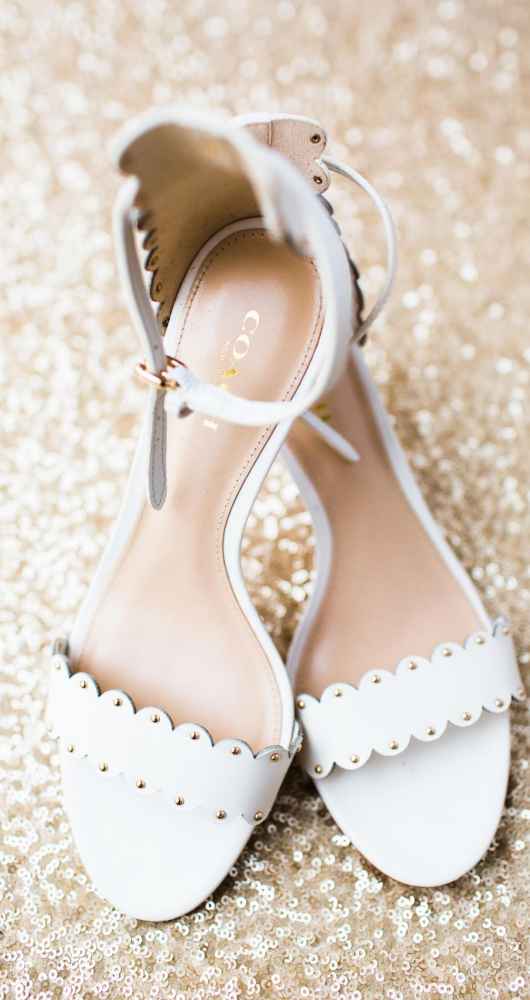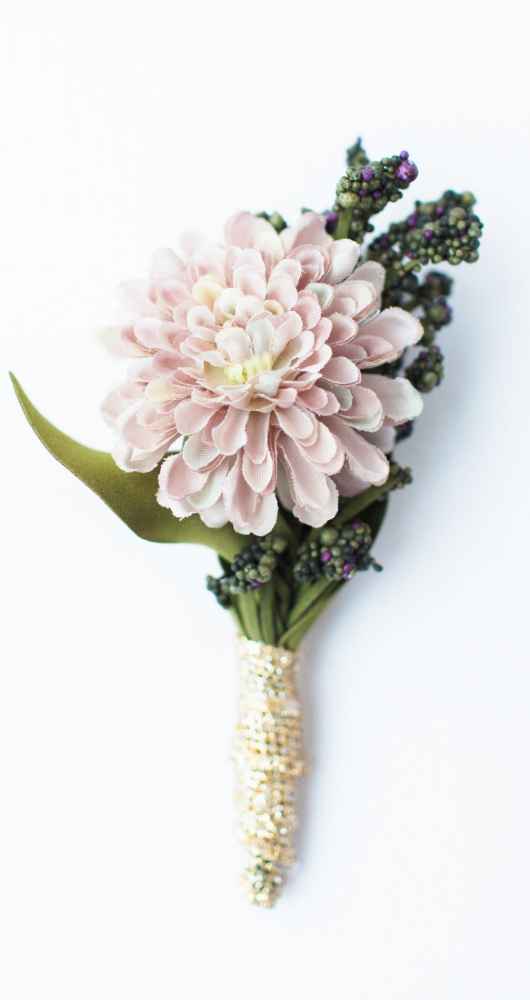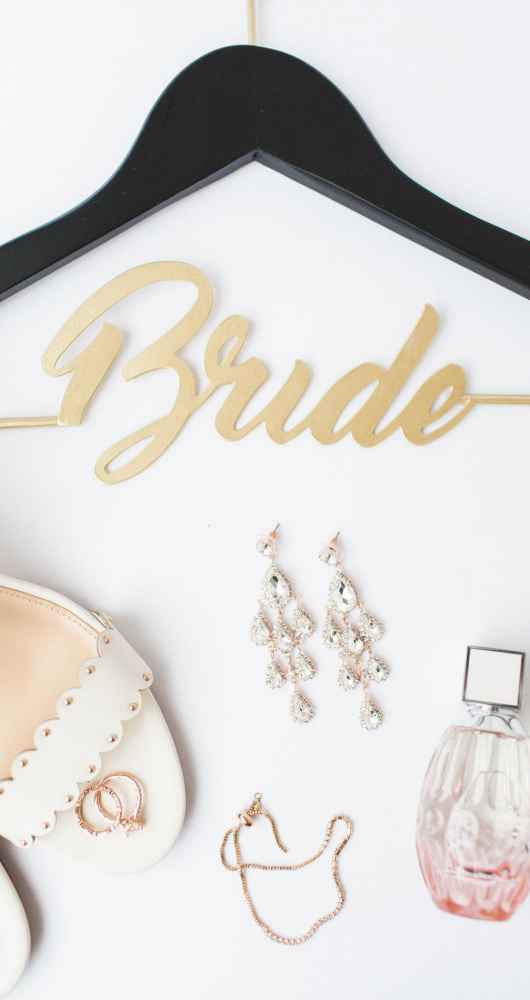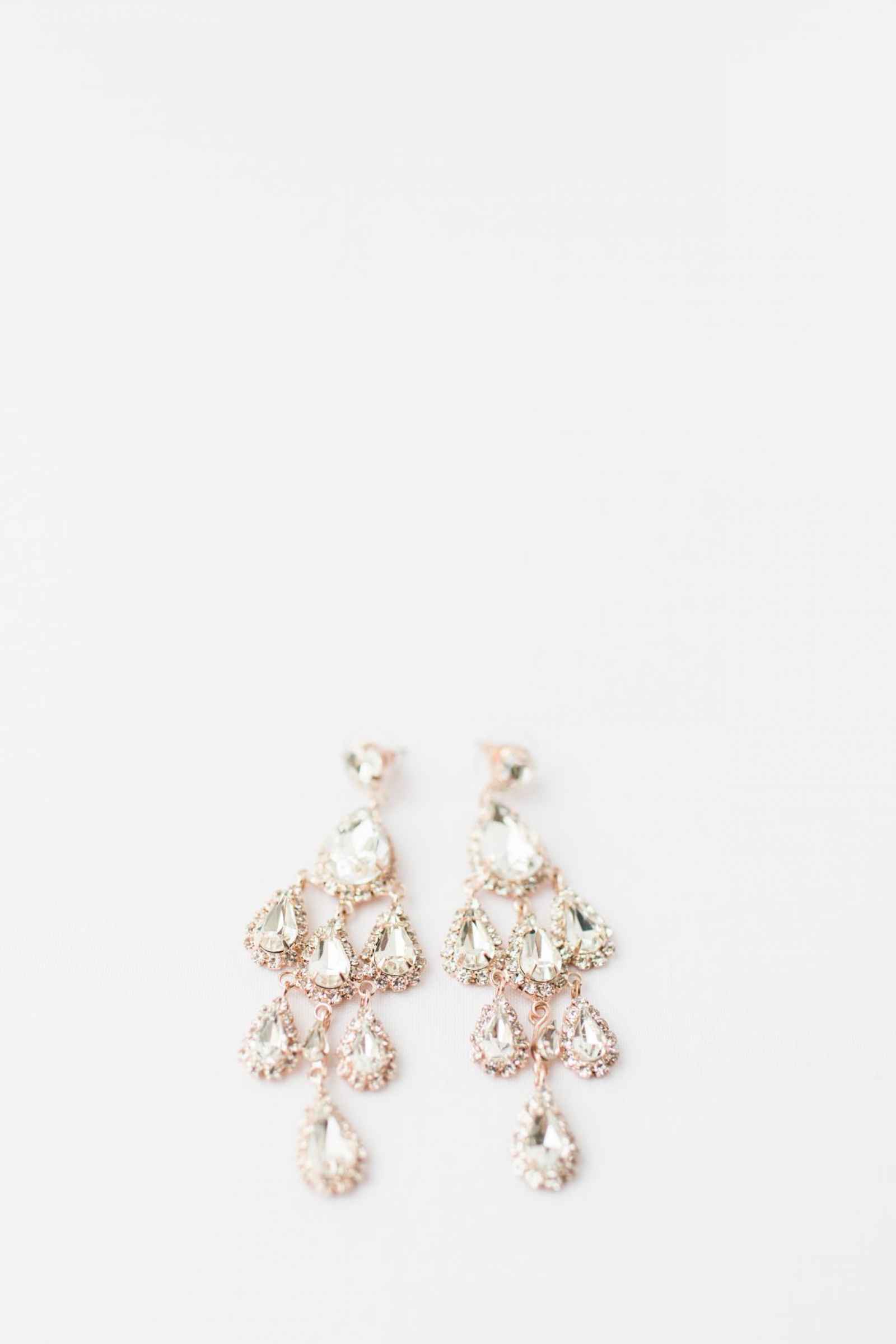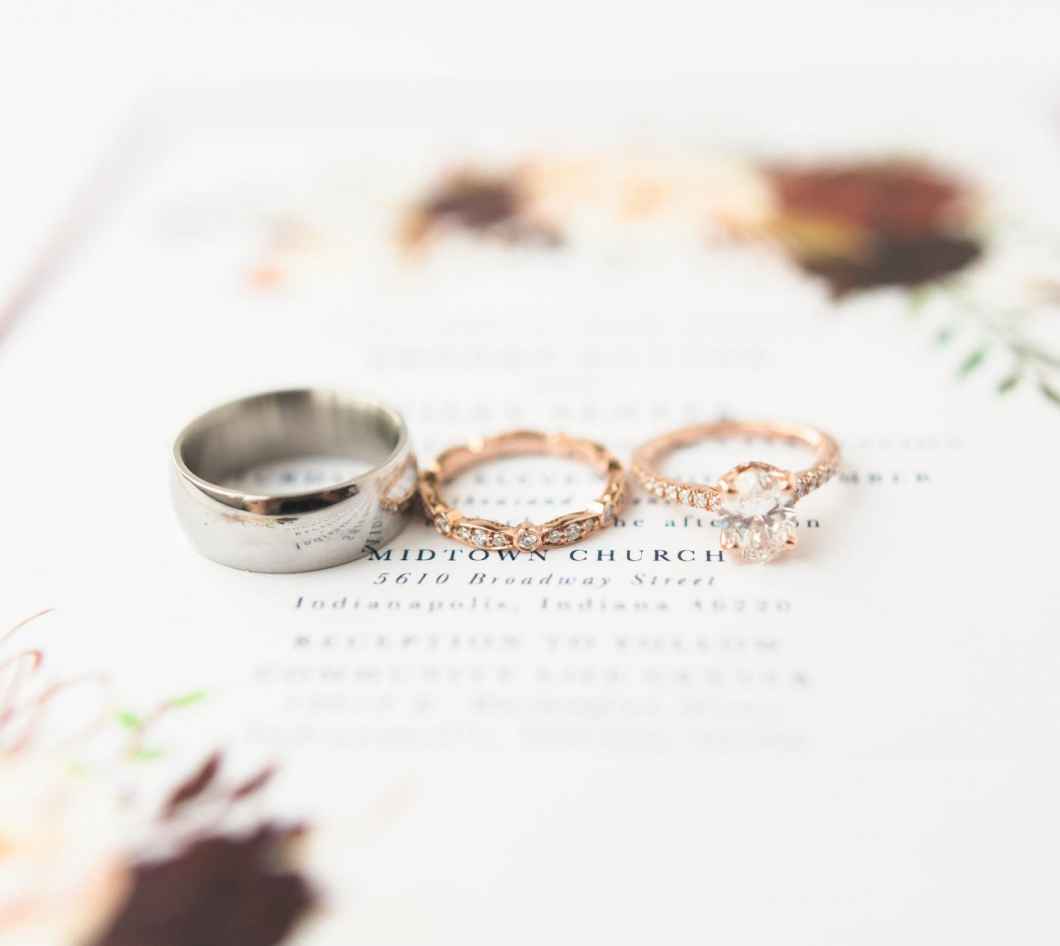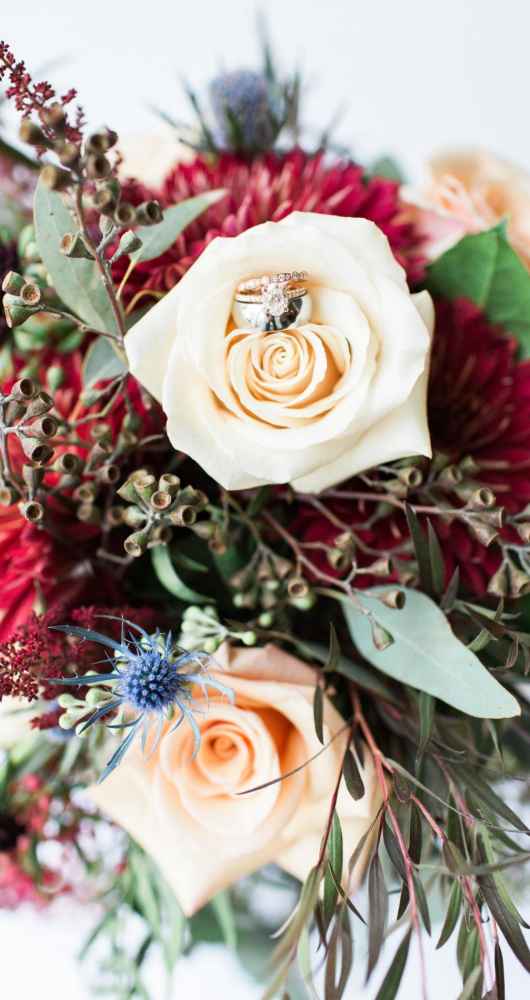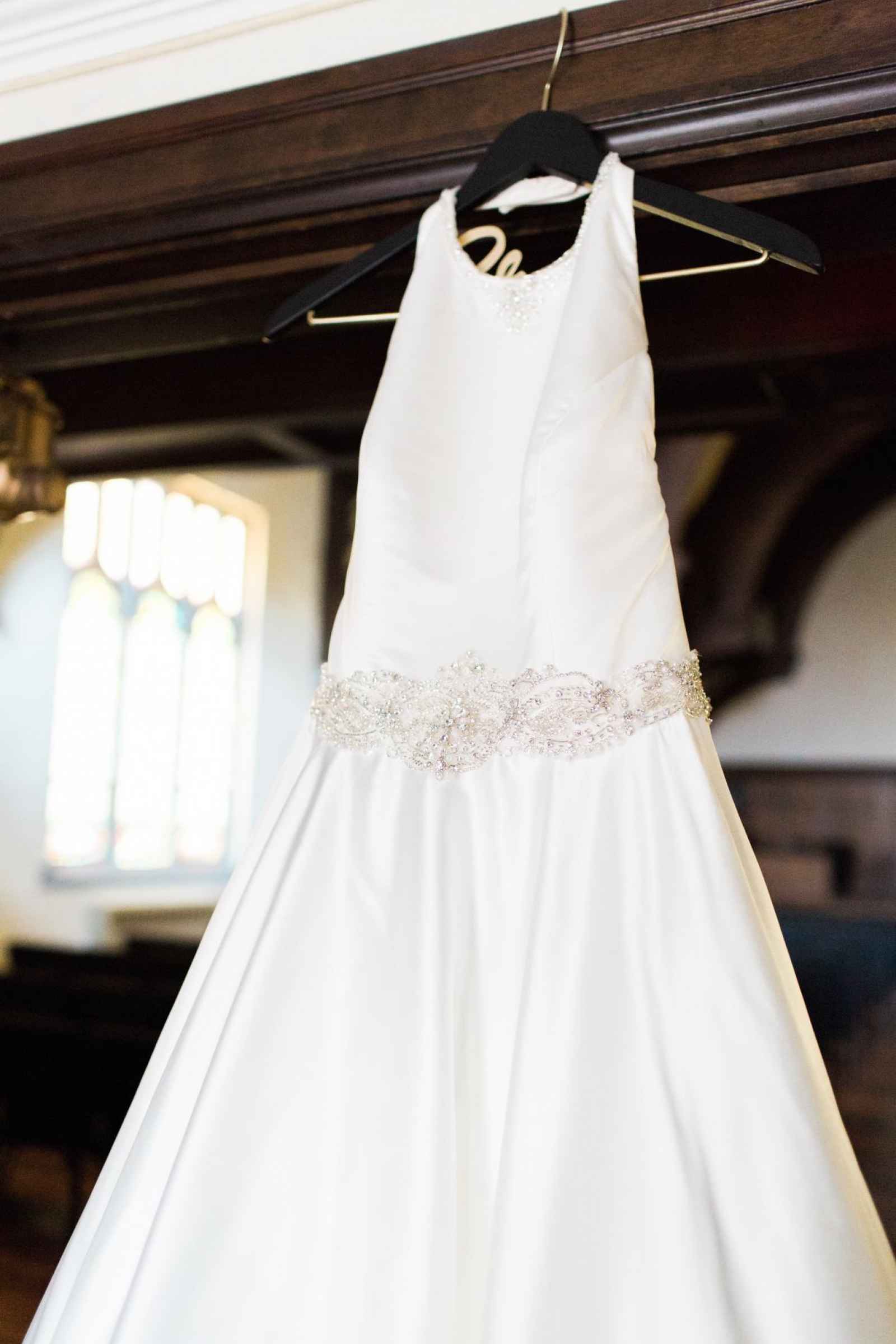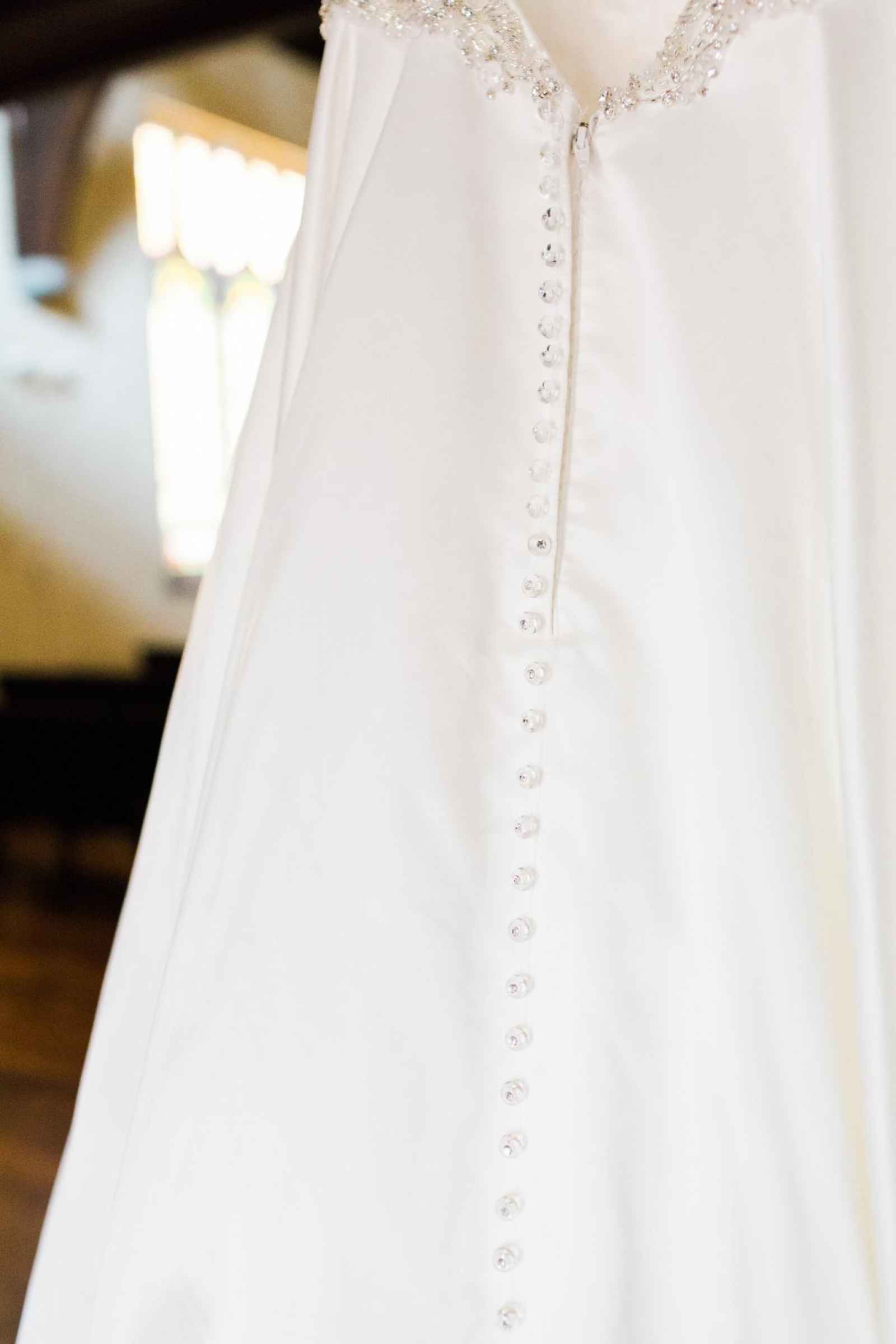 Brooke says, "We knew we wanted to have a short engagement, so my first step was to find a reception venue with available dates within the next four to five months. I also quickly realized I would need professional help with our short timeline. I hired my coordinator, Indy BluPrint, within the first week of our engagement."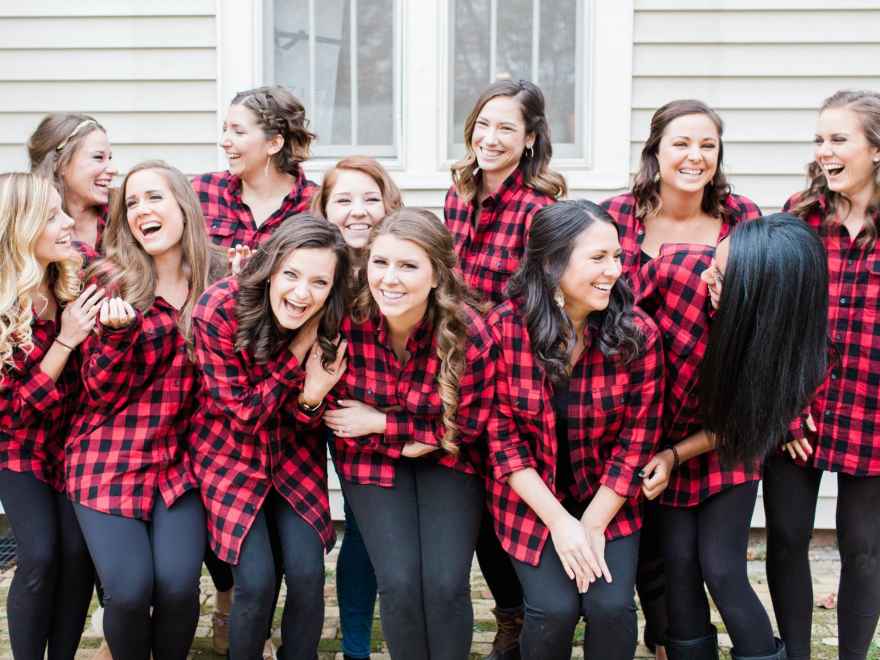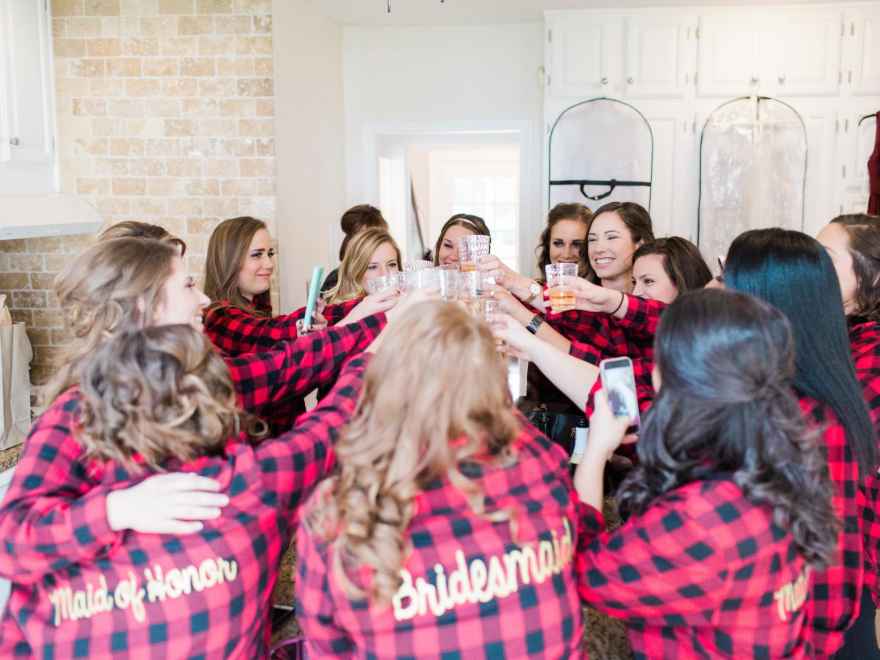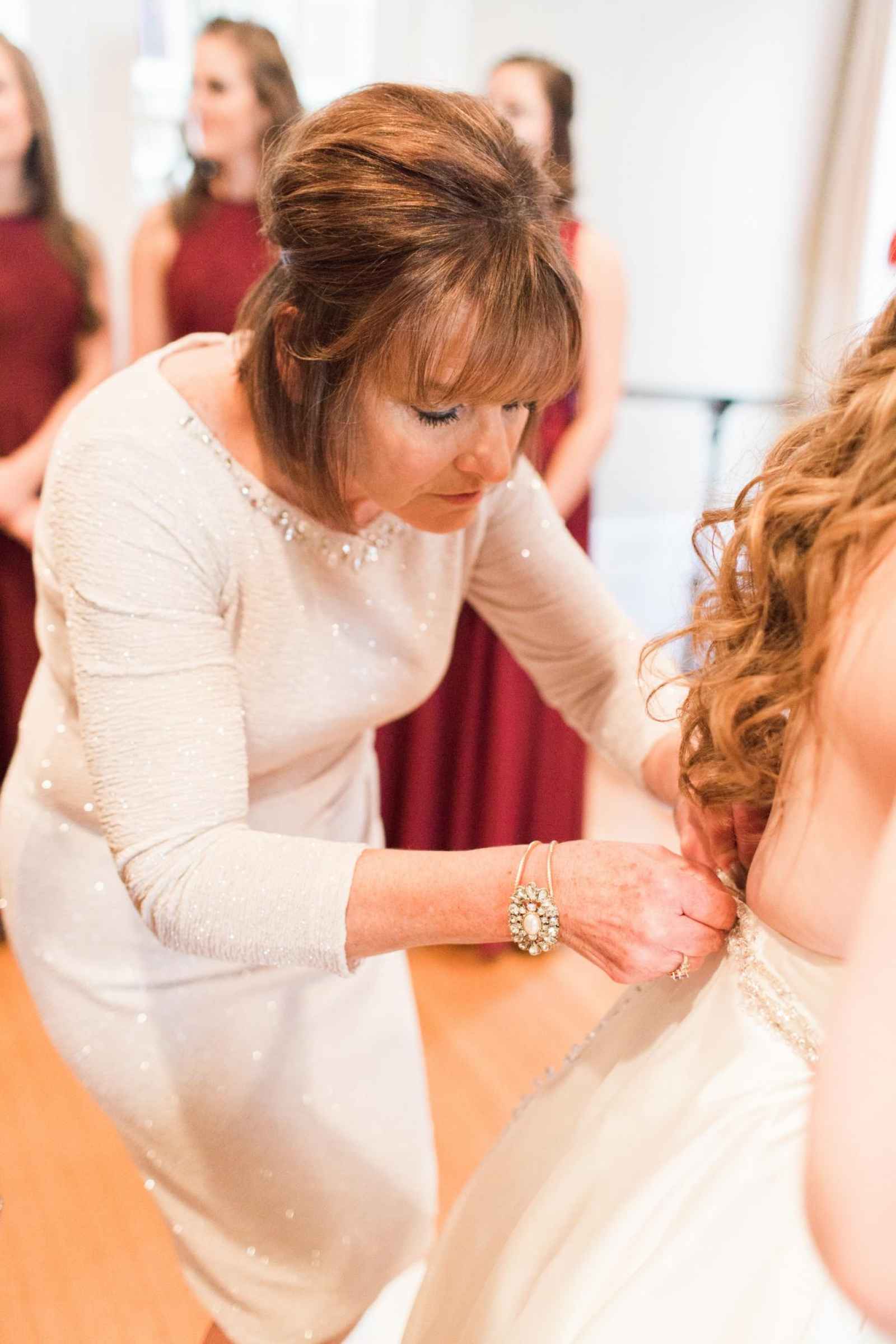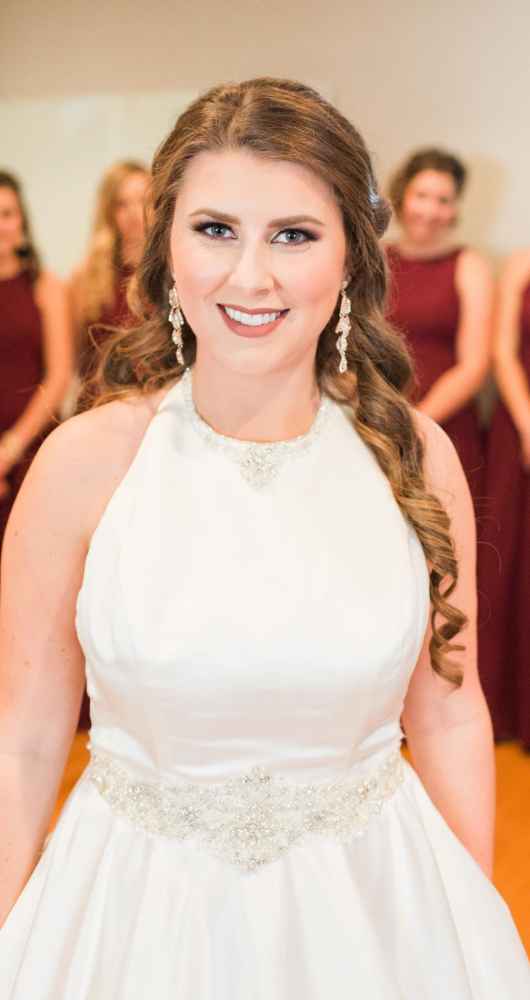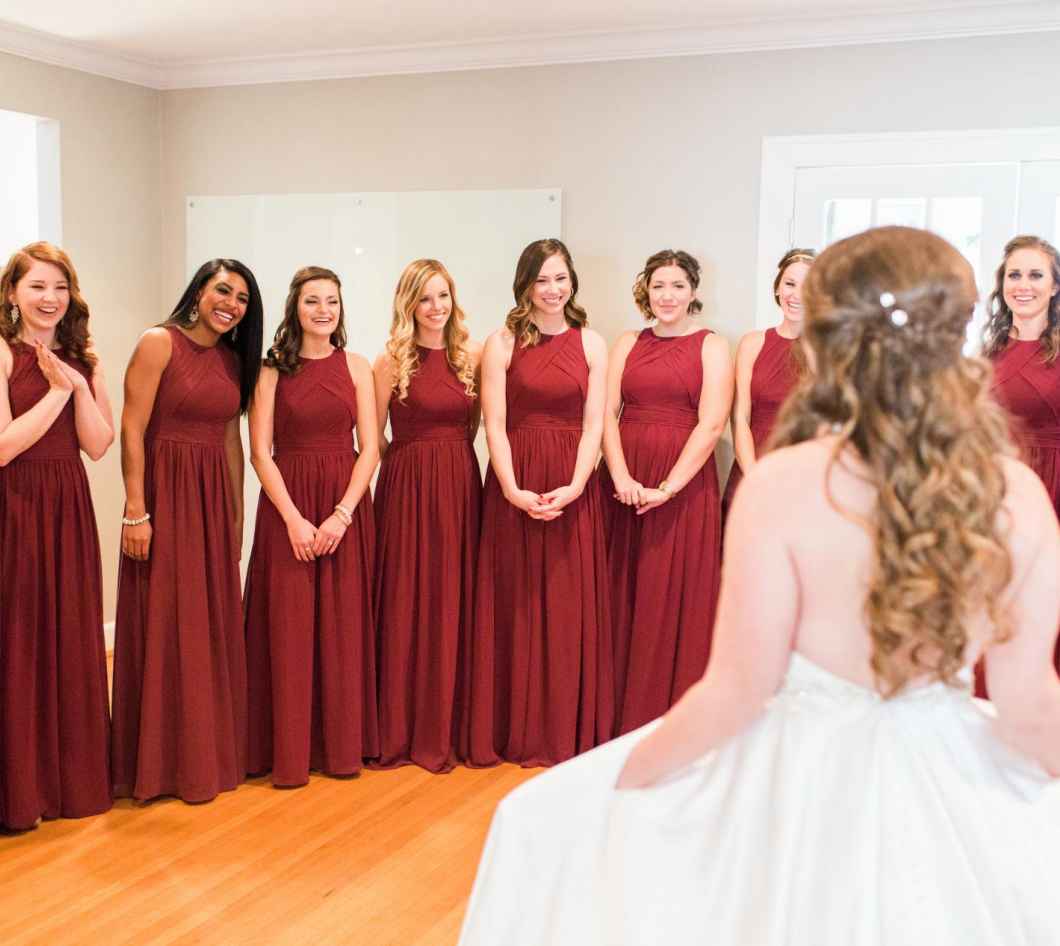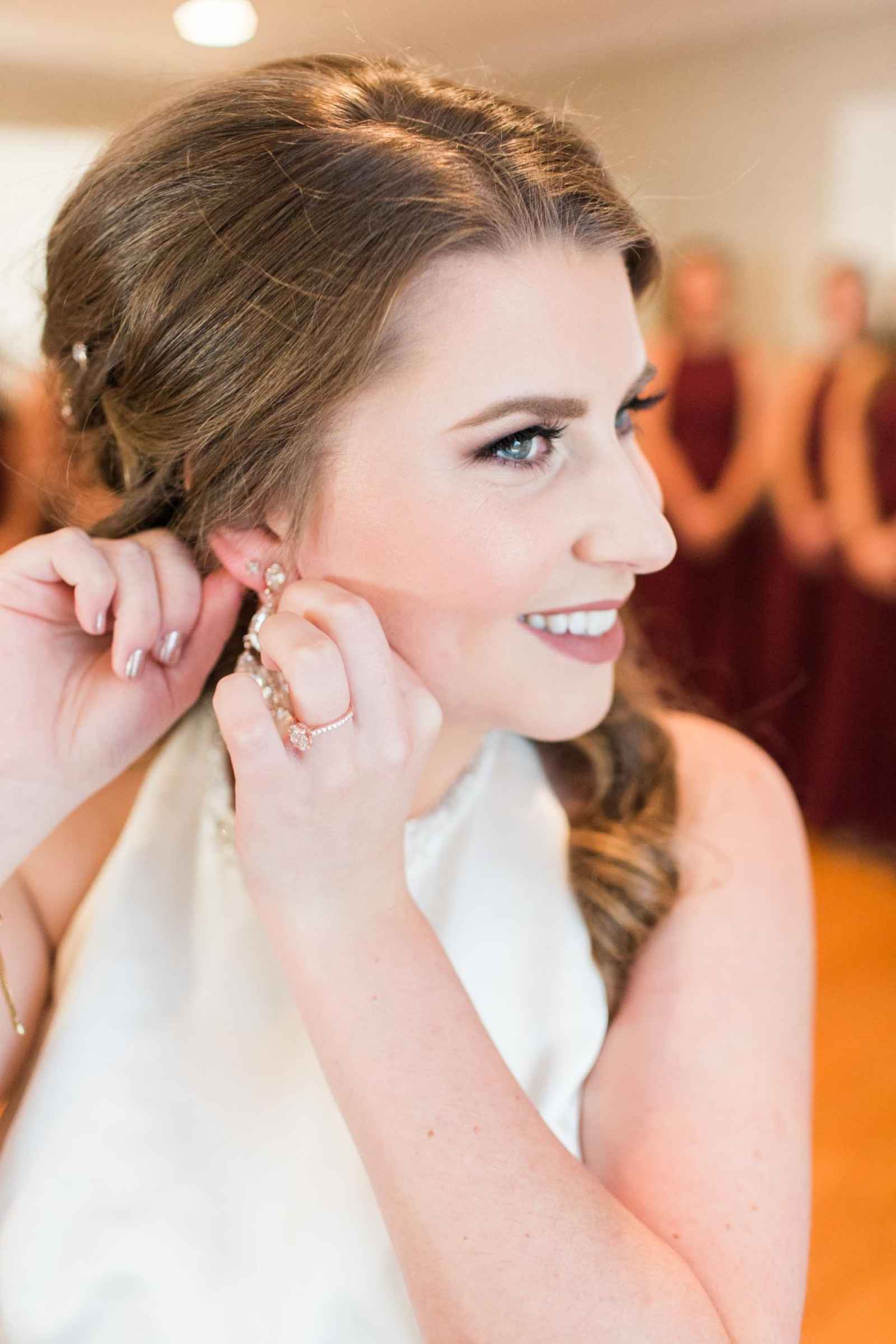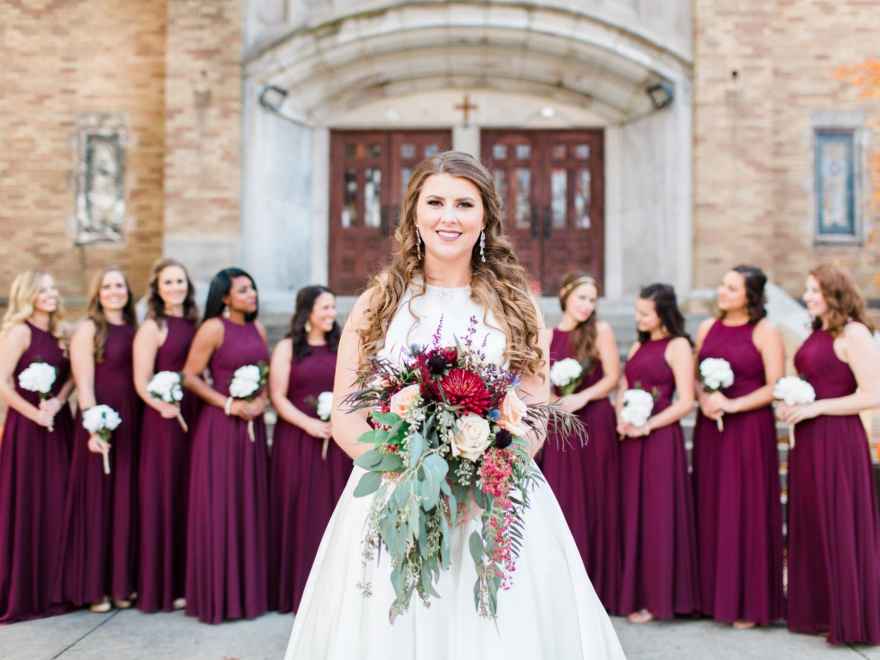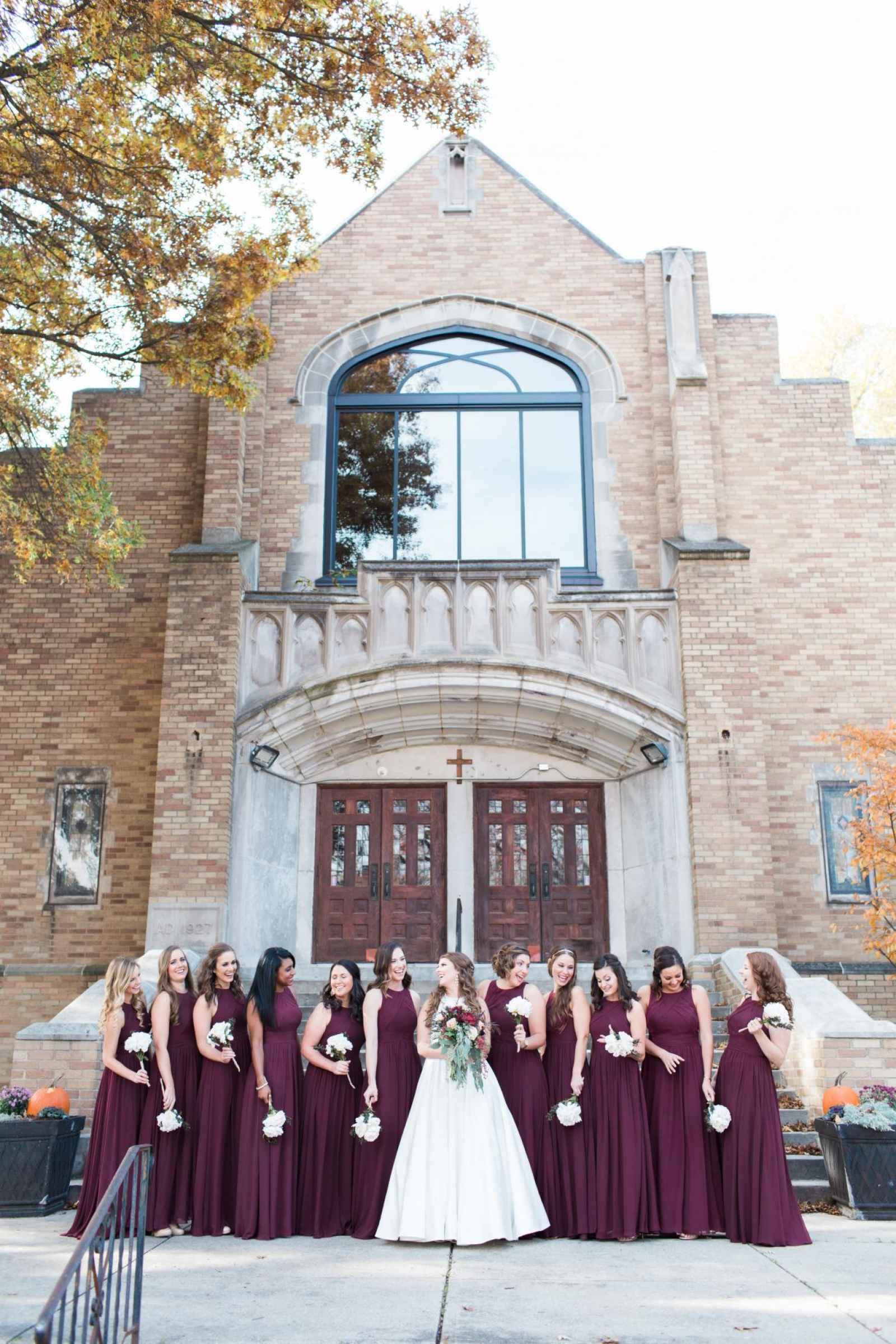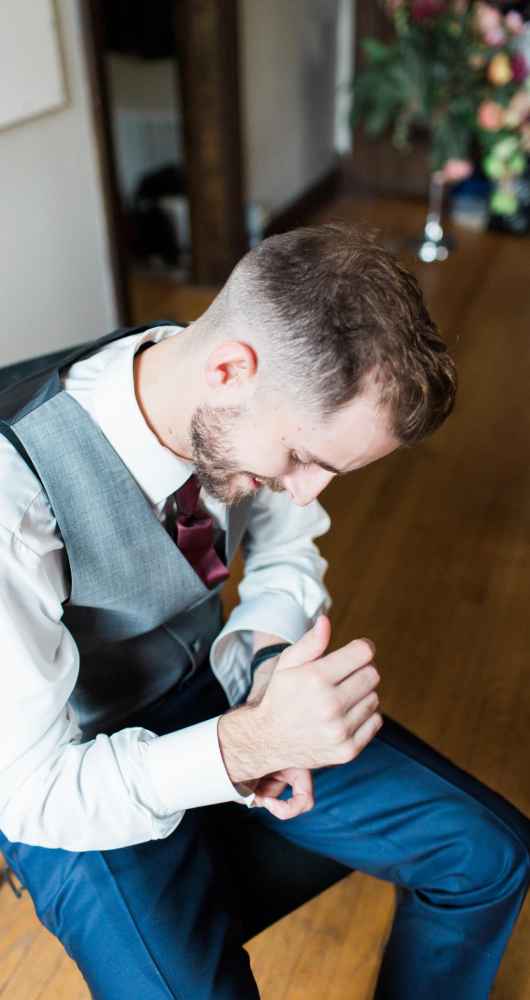 After getting a feel of what she wanted from other weddings she attended, Brooke dreamt of something formal and elegant. Three things the couple loved about their venue, the beautiful Community Life Center, were the layout, eye-catching chandeliers and fair pricing. Brooke says, "I was lucky enough to hire vendors that were personal friends. And other vendors I used had been recommended by my coordinator. I had no complaints with any of the vendors!"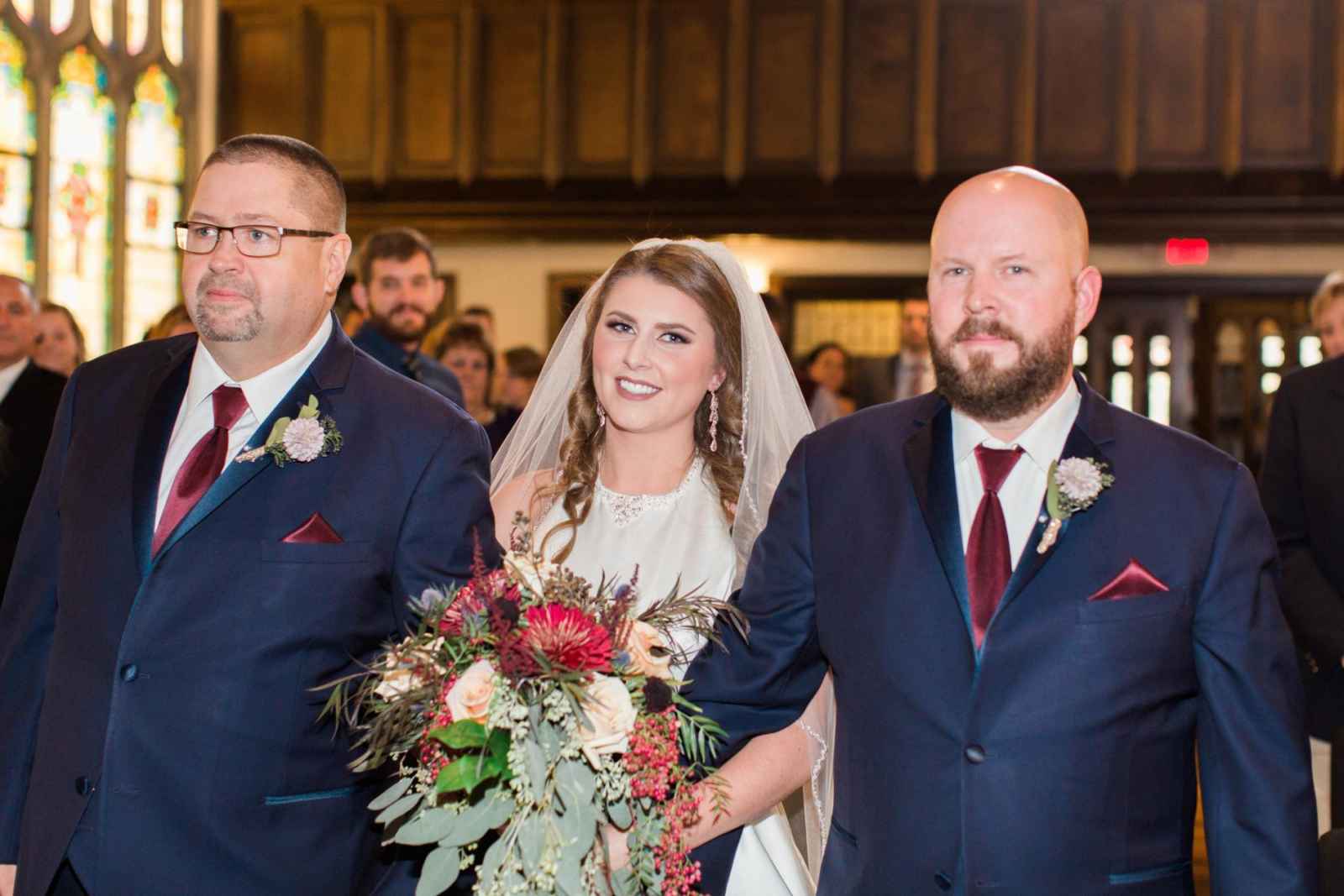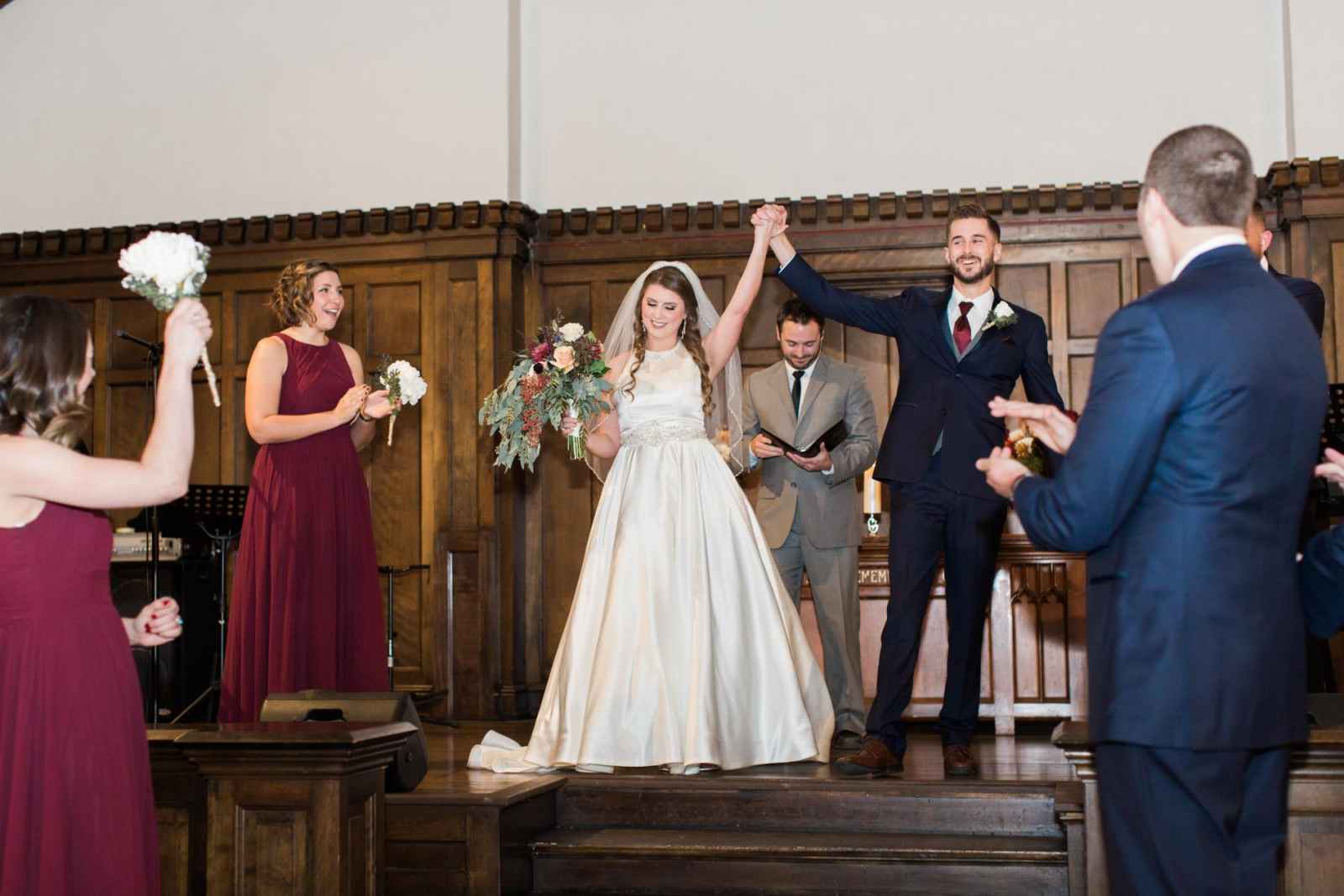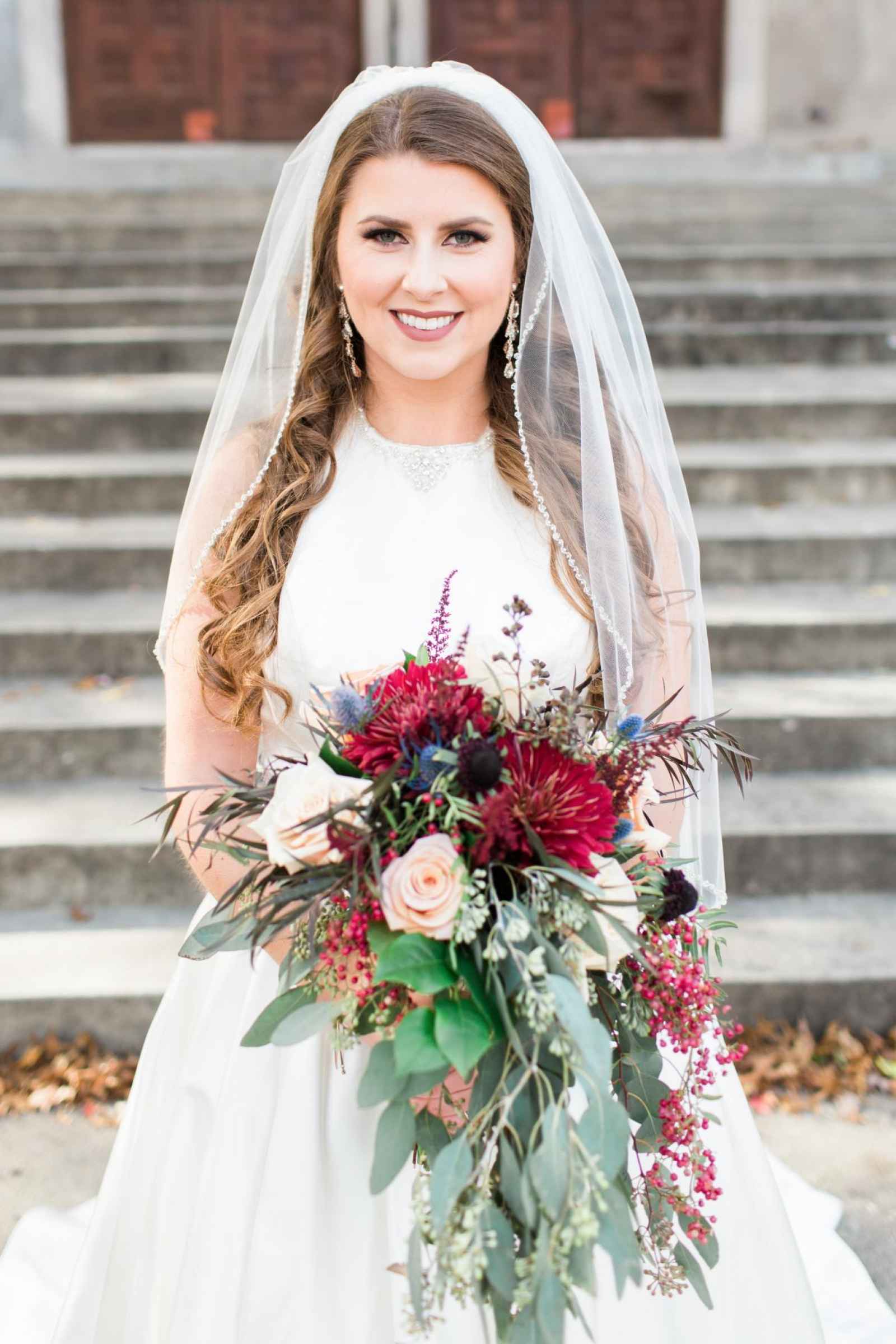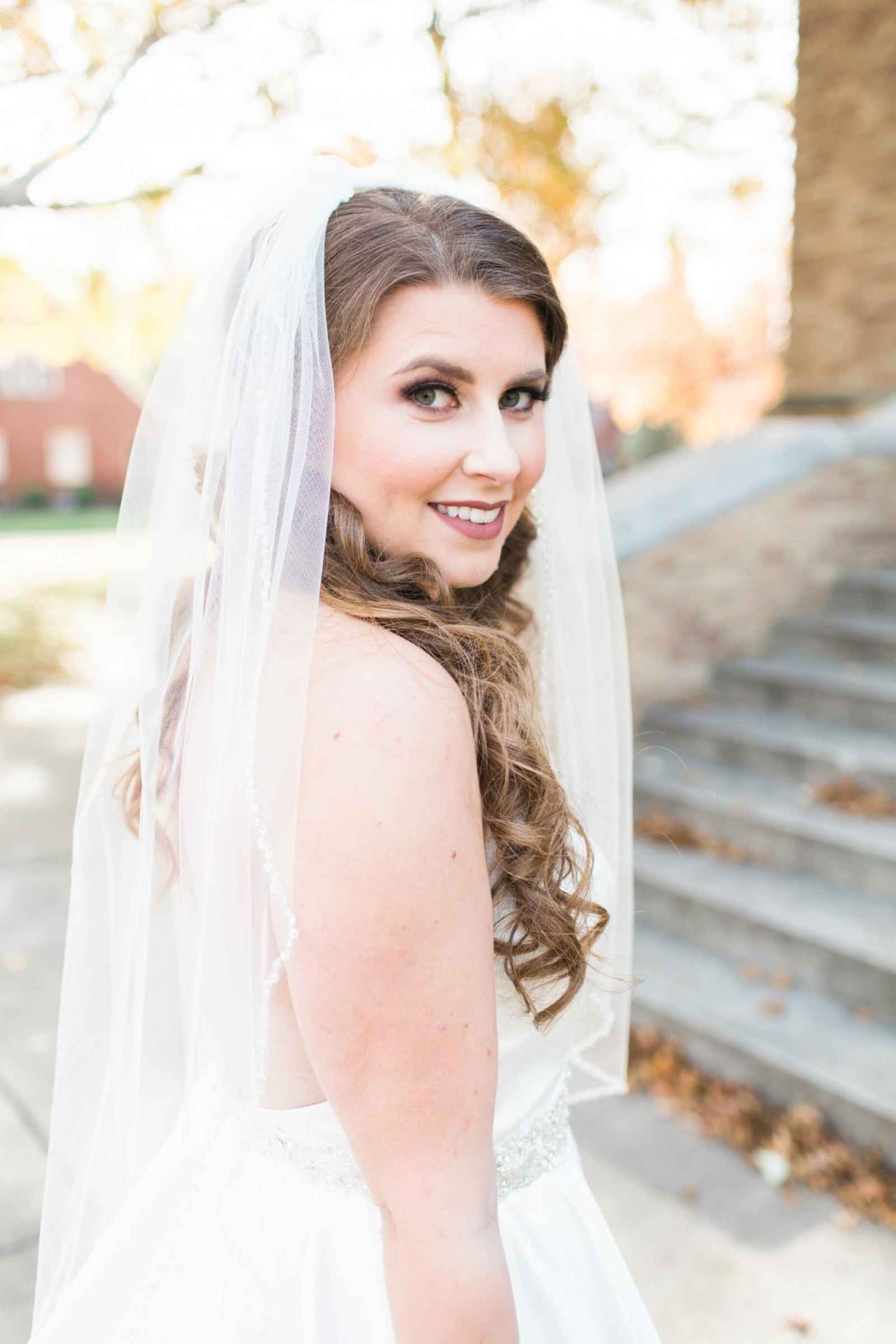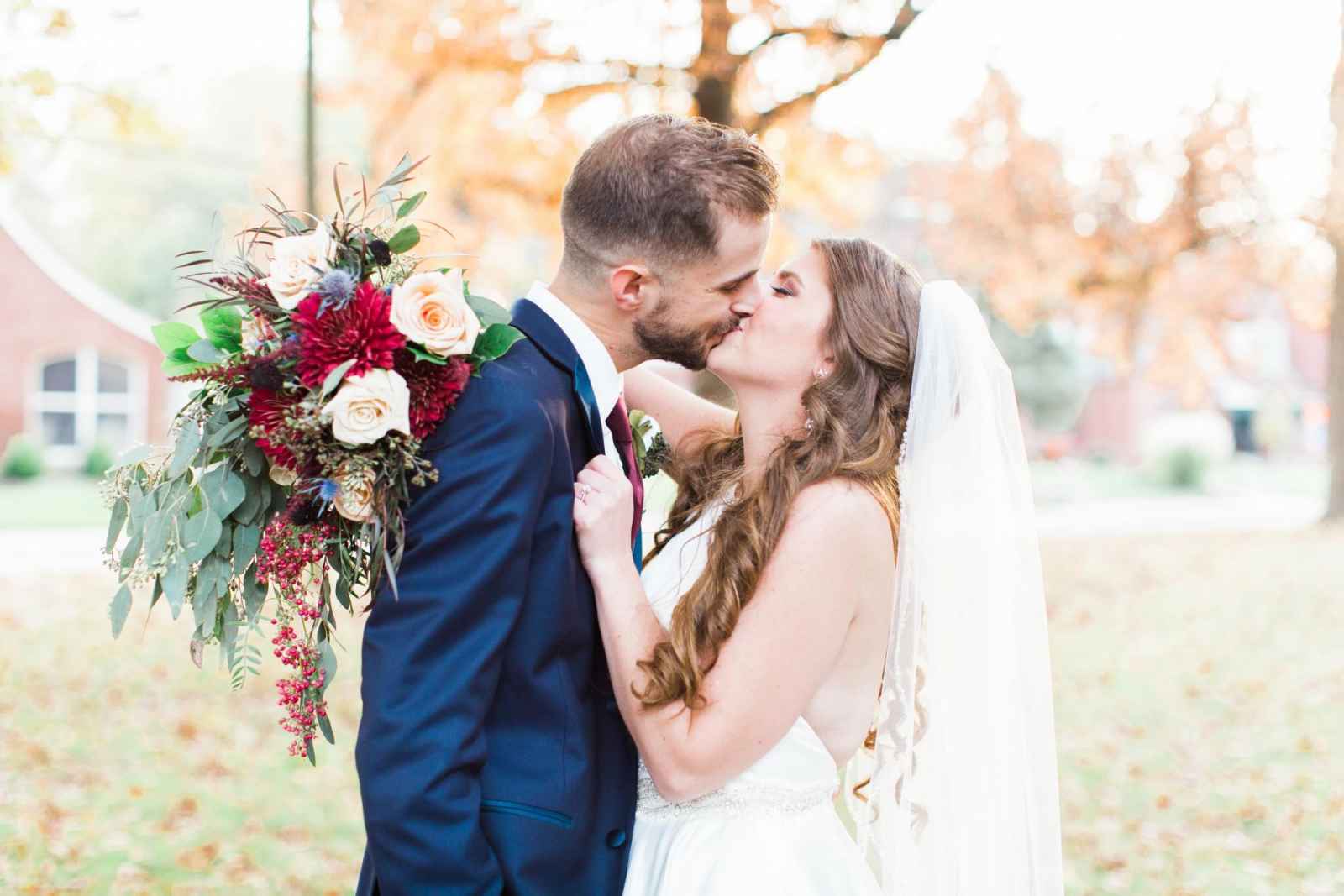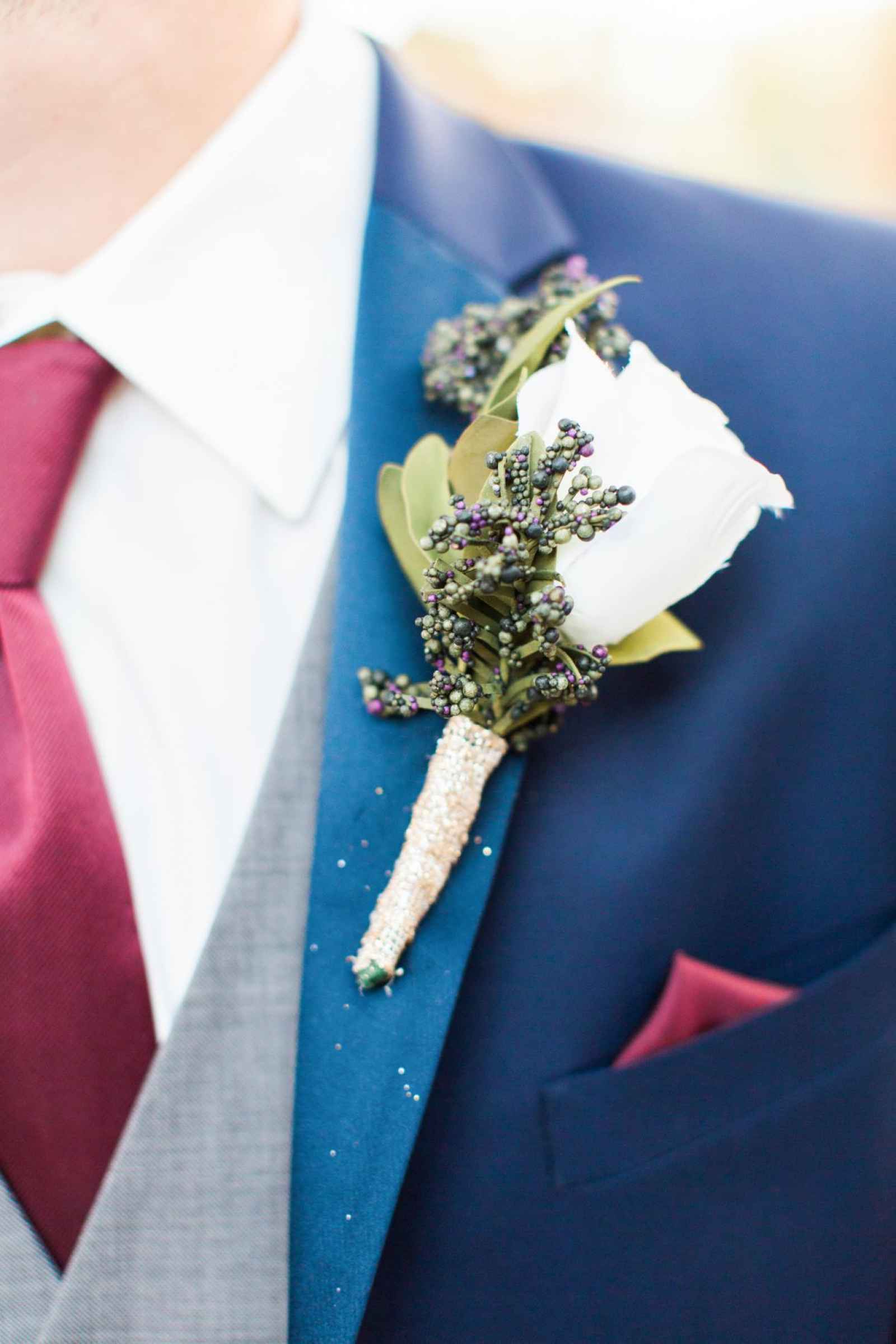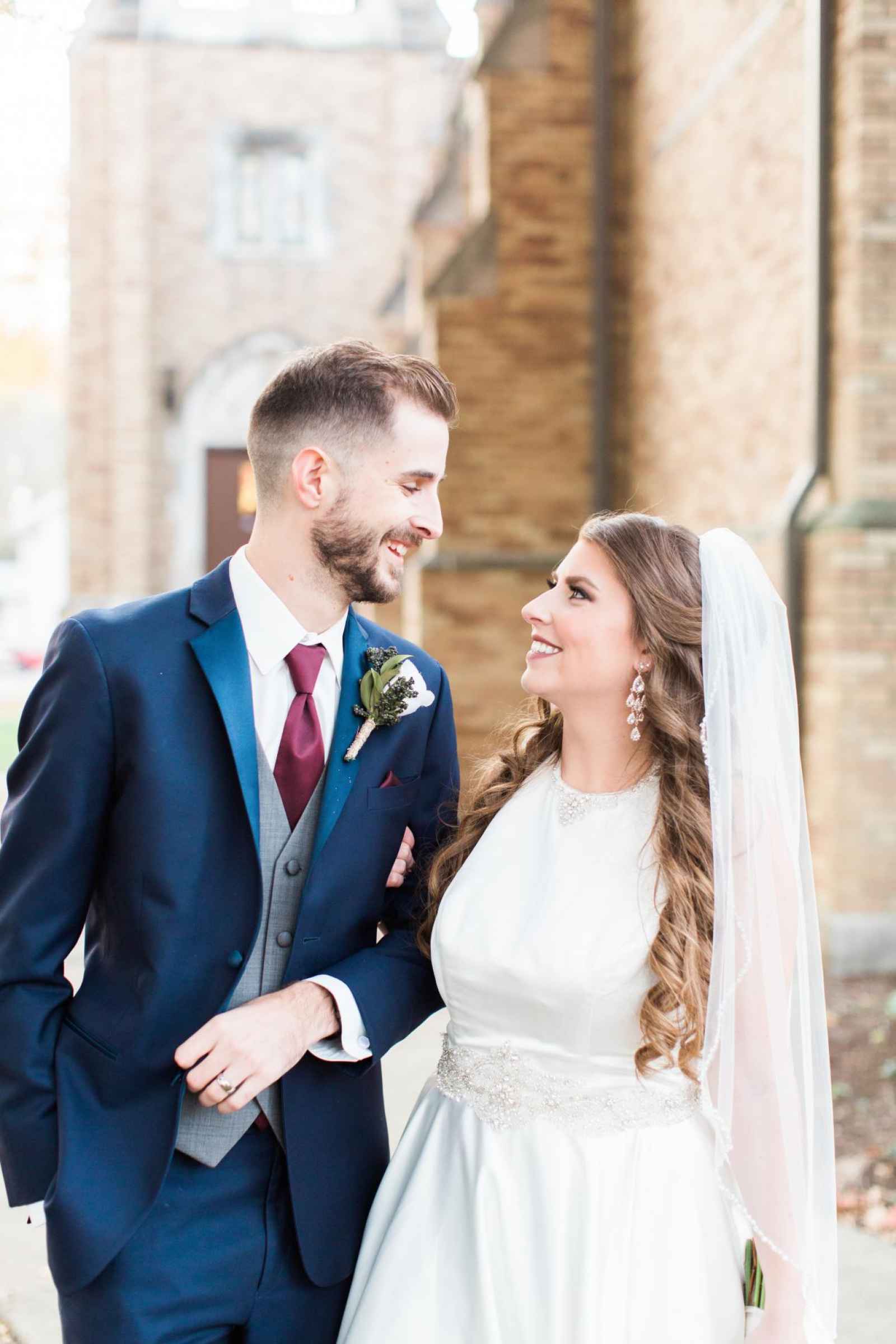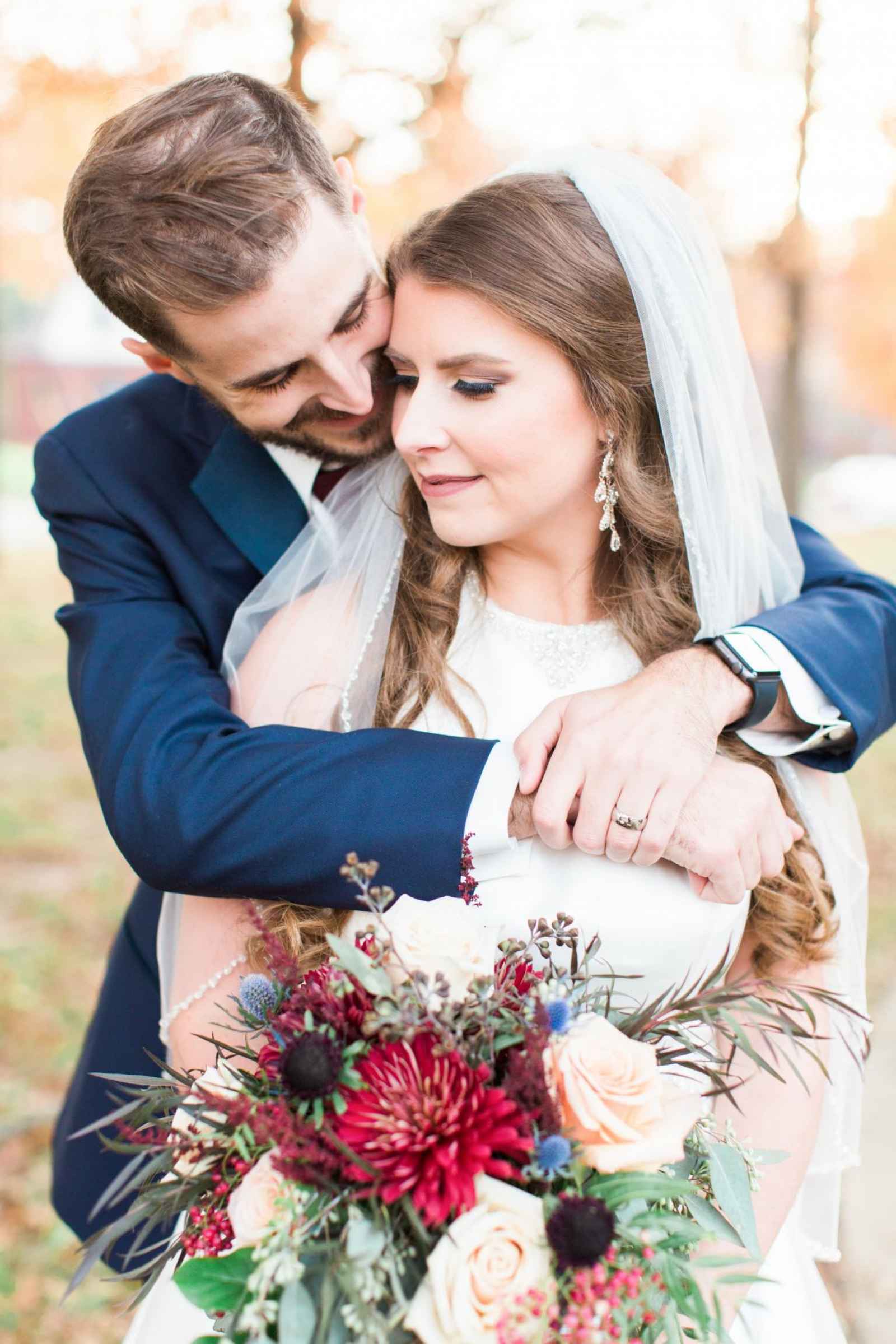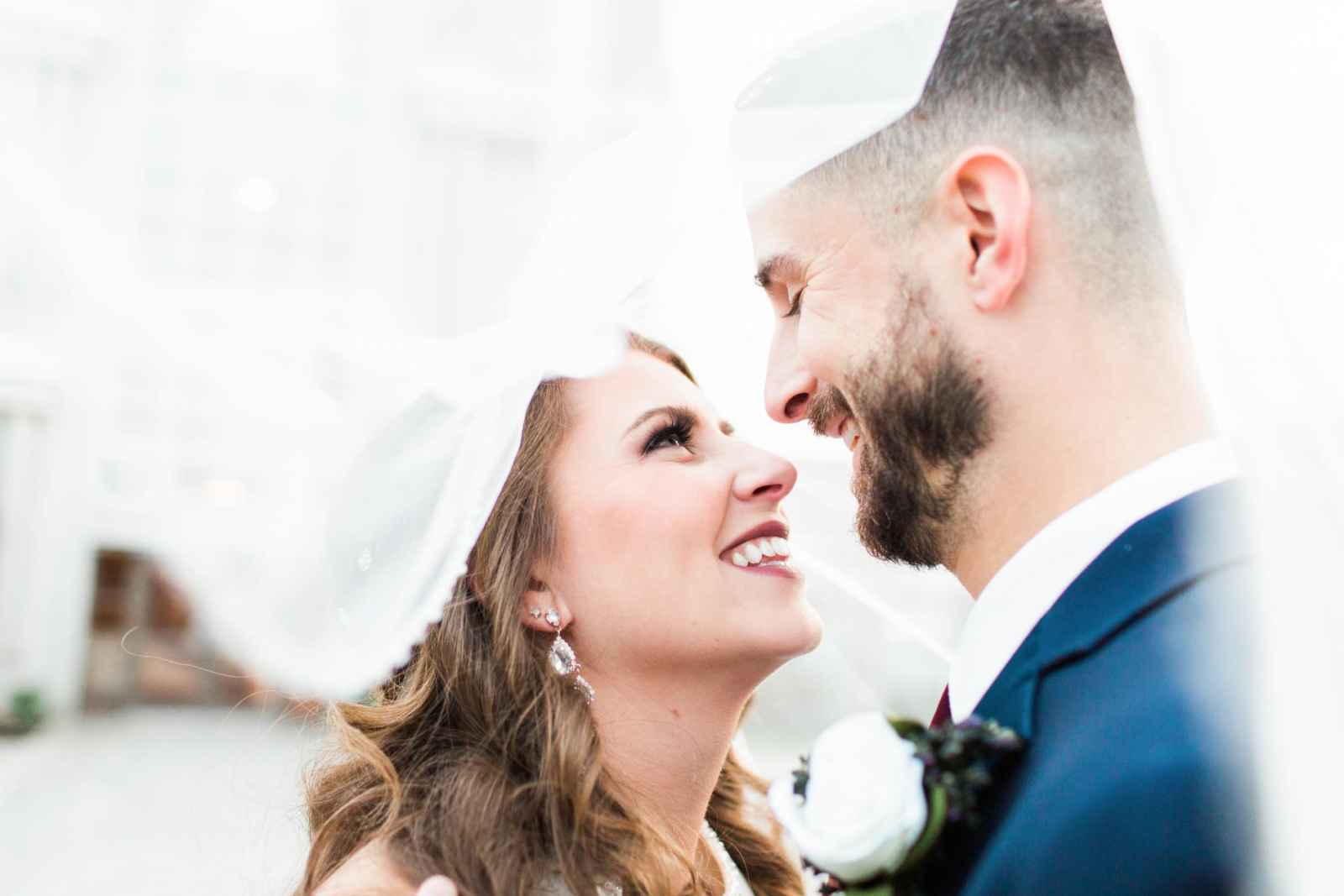 "My dress is from the Alfred Angelo Sapphire Bridal Collection and I was able to buy it off the rack at 60% off!" says Brooke.

Sticking to a budget and fitting everything into a four-month timeline was a challenge for the couple. Brooke says, "I was able to be creative and save money by making things myself and reusing items from friends' weddings. Our families live out of town, so I really relied on my coordinator for support in planning and advice."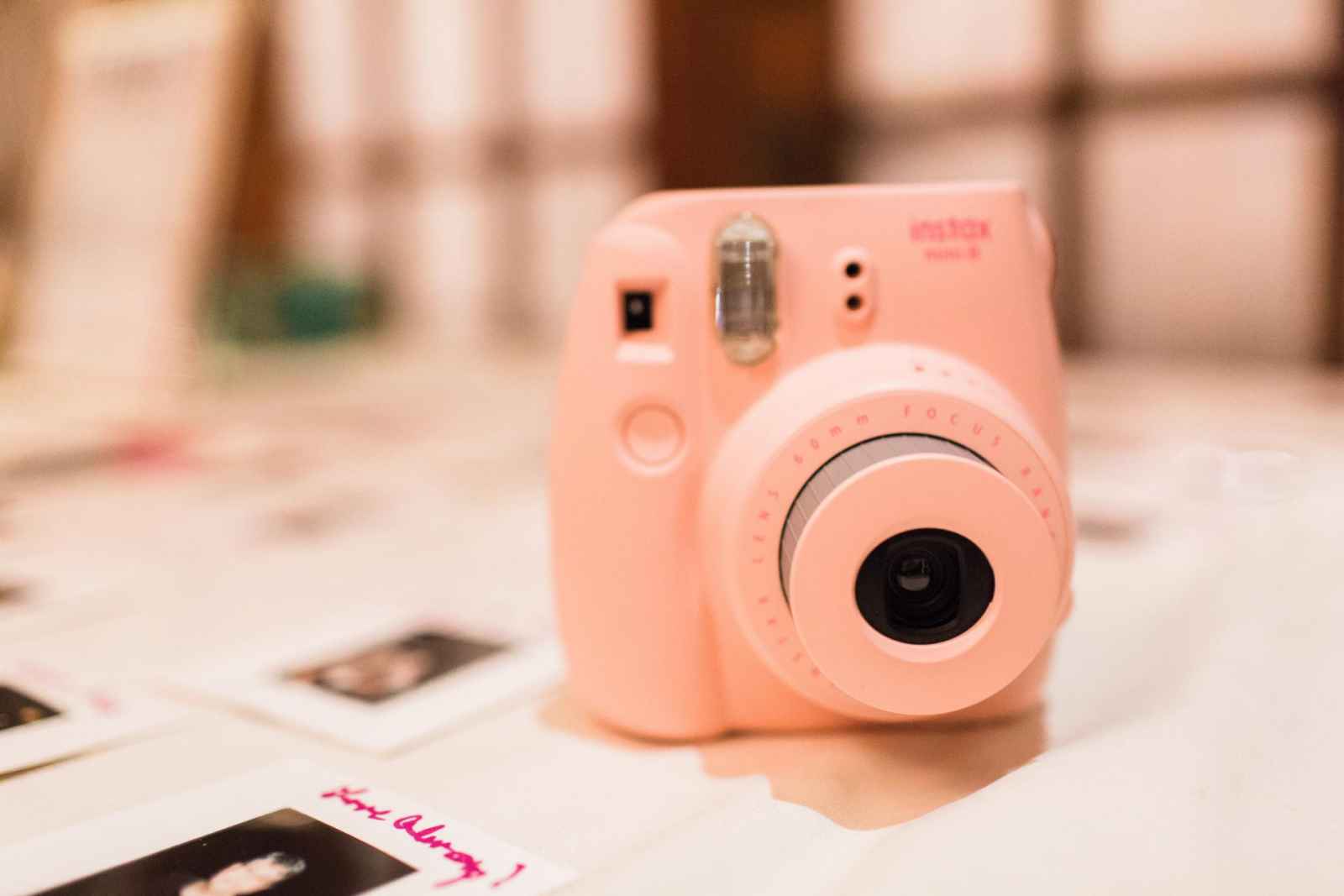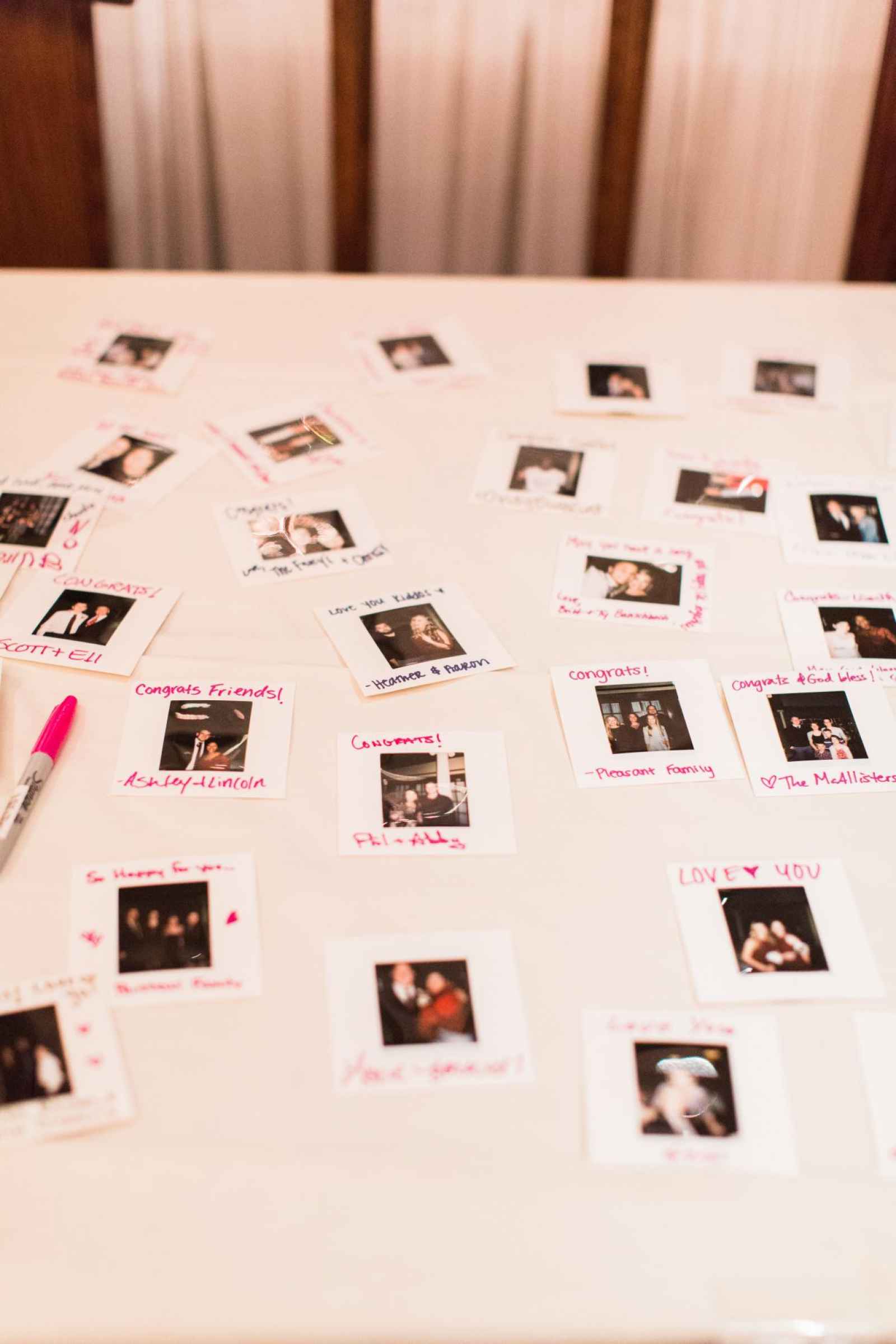 Brooke says. "To see things in our wedding that I handcrafted myself was special to me. And it was special that so many of our vendors were personal friends and they could play a role in our wedding."
Brooke made the bridesmaid bouquets and groomsmen boutonnieres. "I also designed the seating chart, trail mix bar for cocktail hour and Instax photo booth we used as a guest book," says Brooke.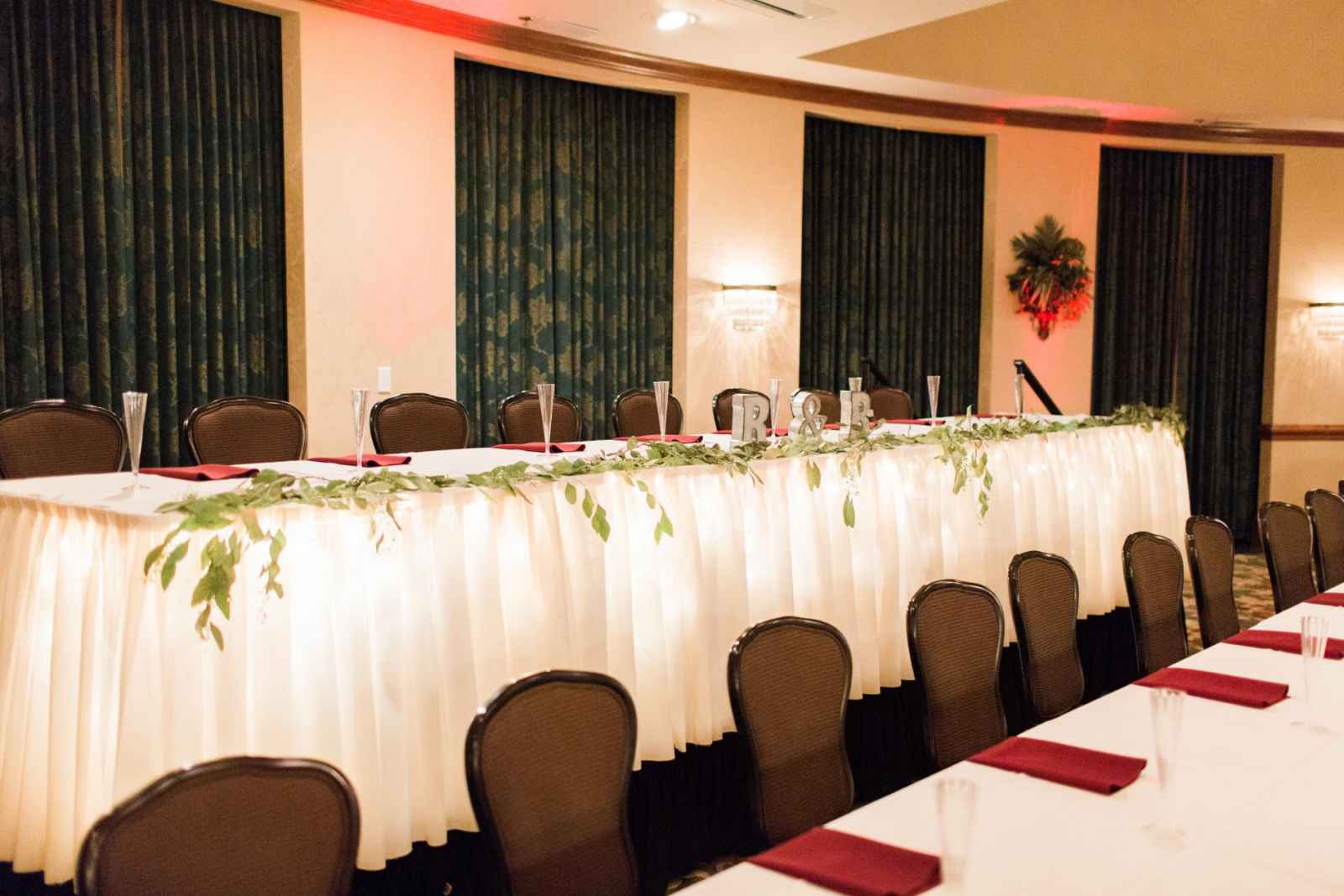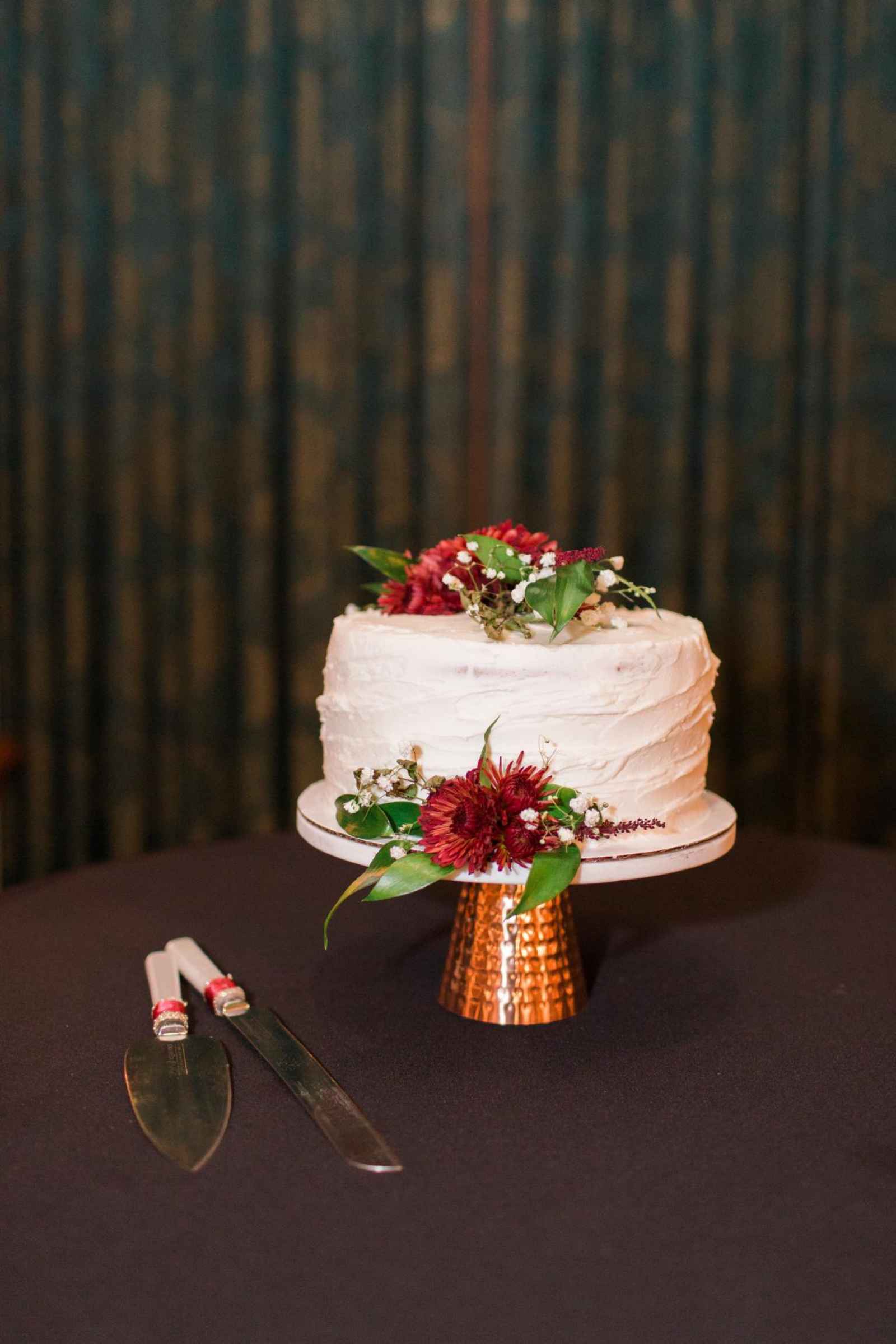 Pepperberry, eucalyptus, astilbe, mums, thistle, blush roses, and scabiosa made up the bouquets and centerpieces.

 
Advice From the Bride
Brooke says, "Hire a coordinator! A wedding can be planned on any timeline, and it will all come together in the end. Also, look on Facebook for wedding groups that can give you advice, ideas and even resell things used in previous weddings. Don't settle for others' opinions. This is your wedding!"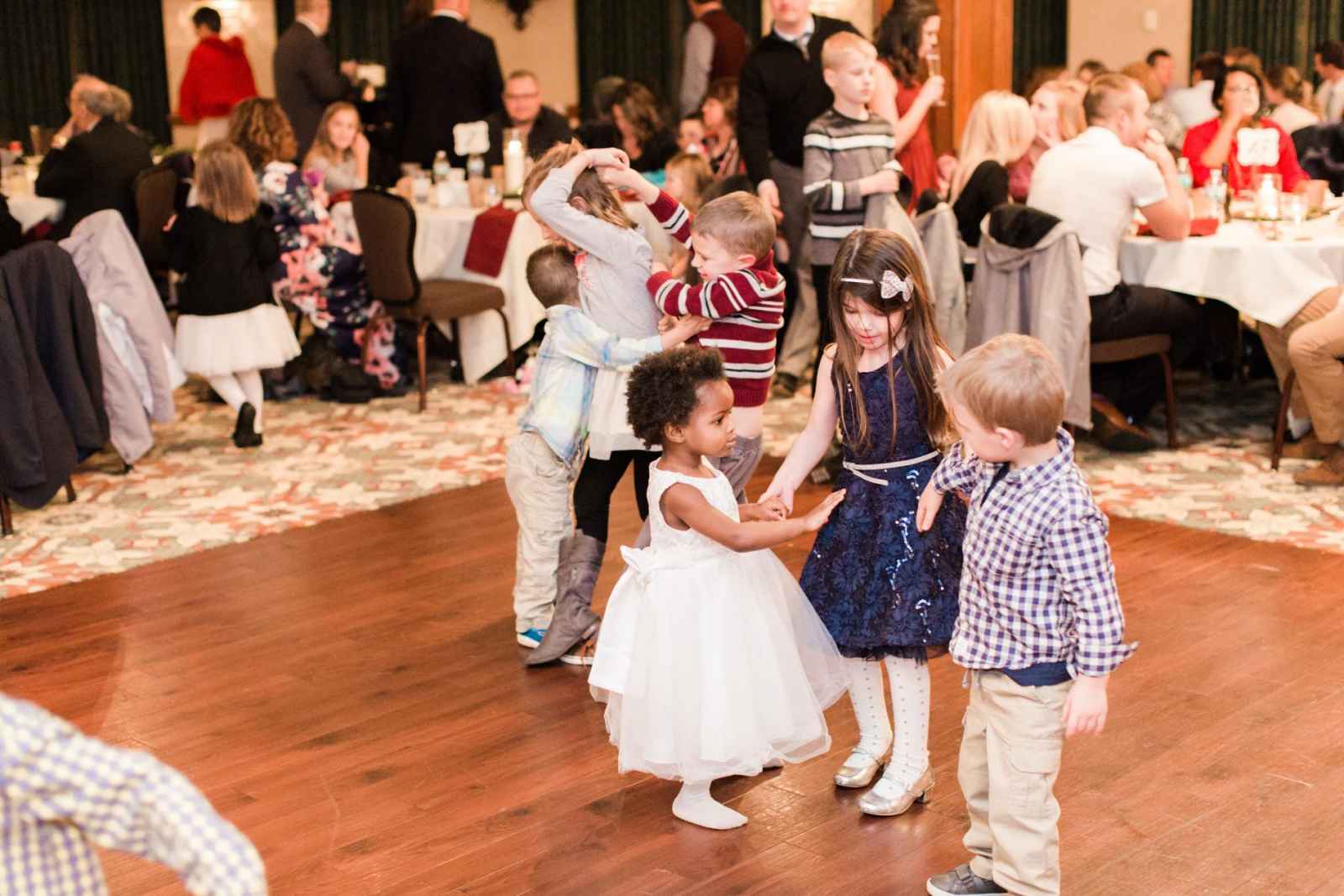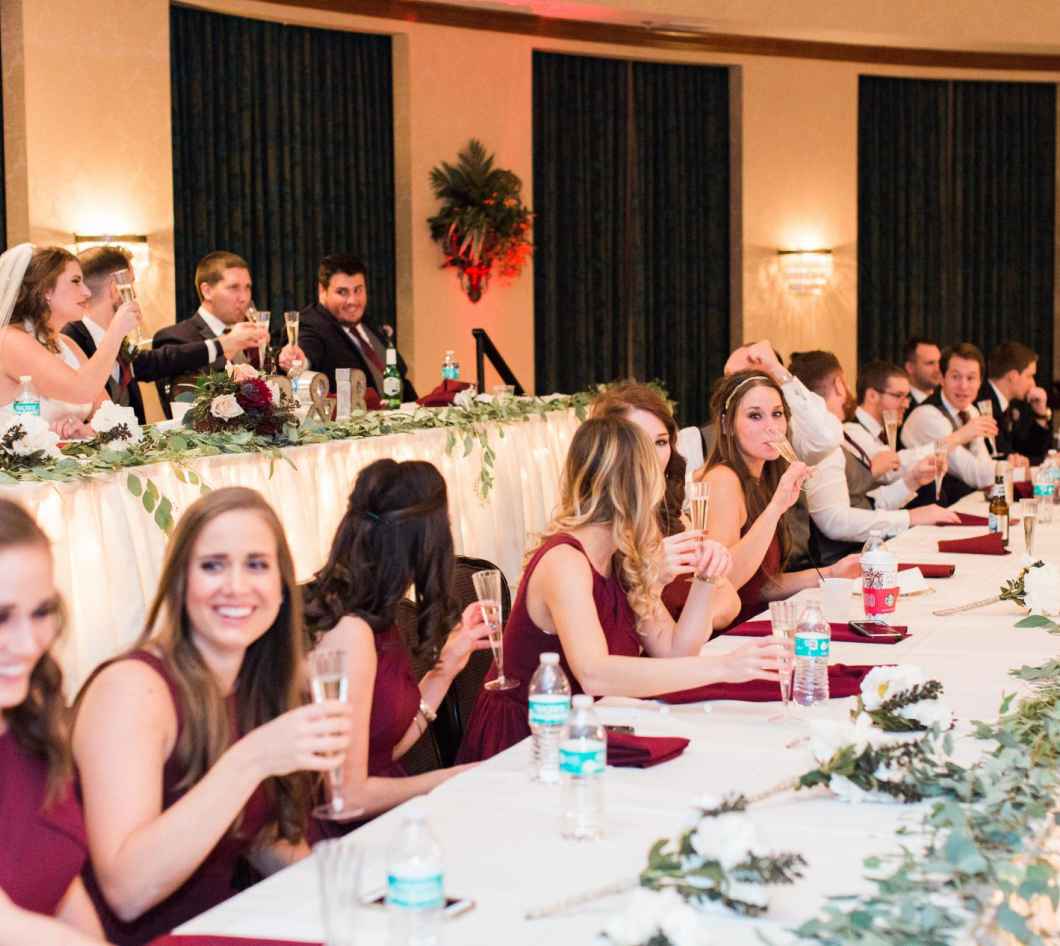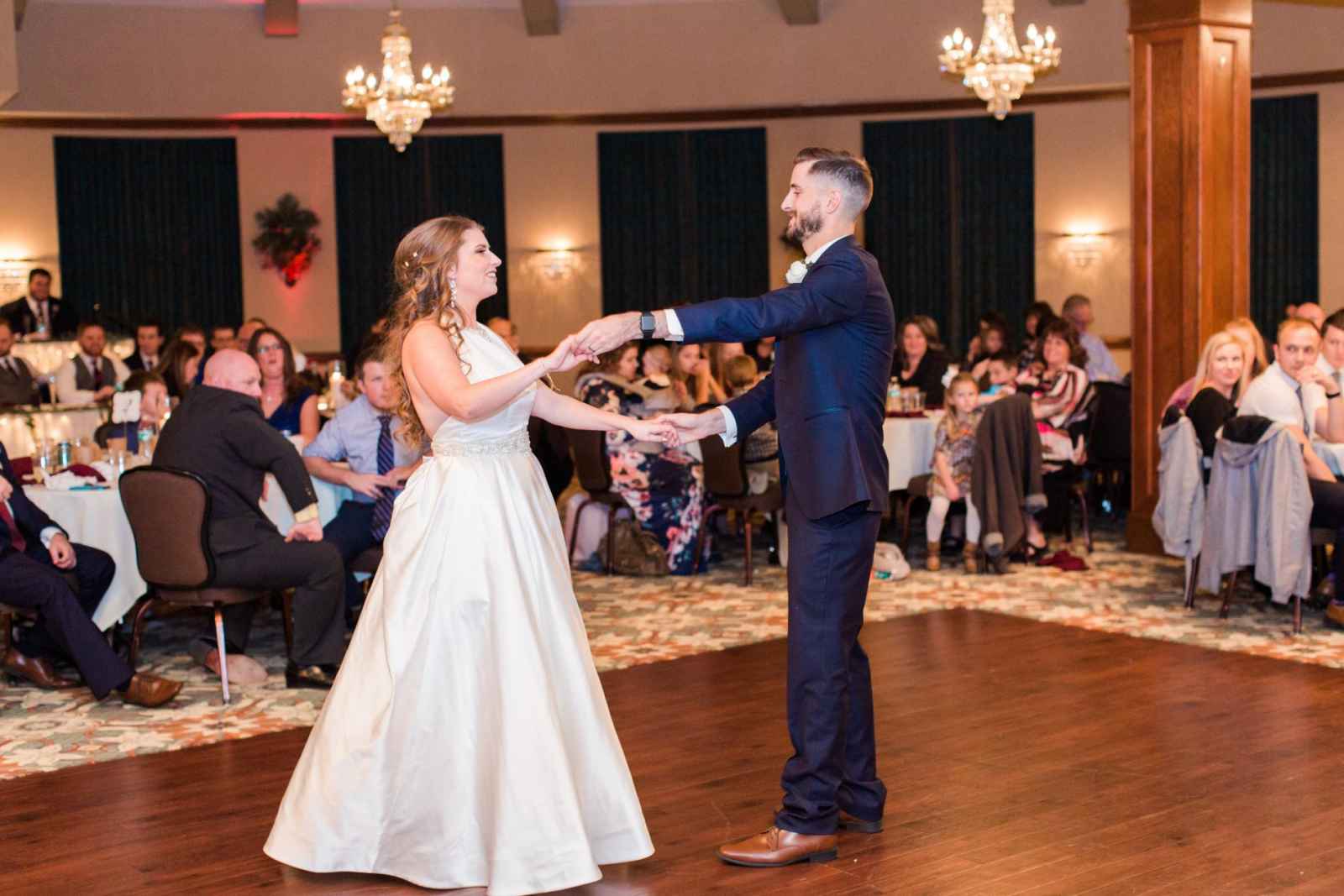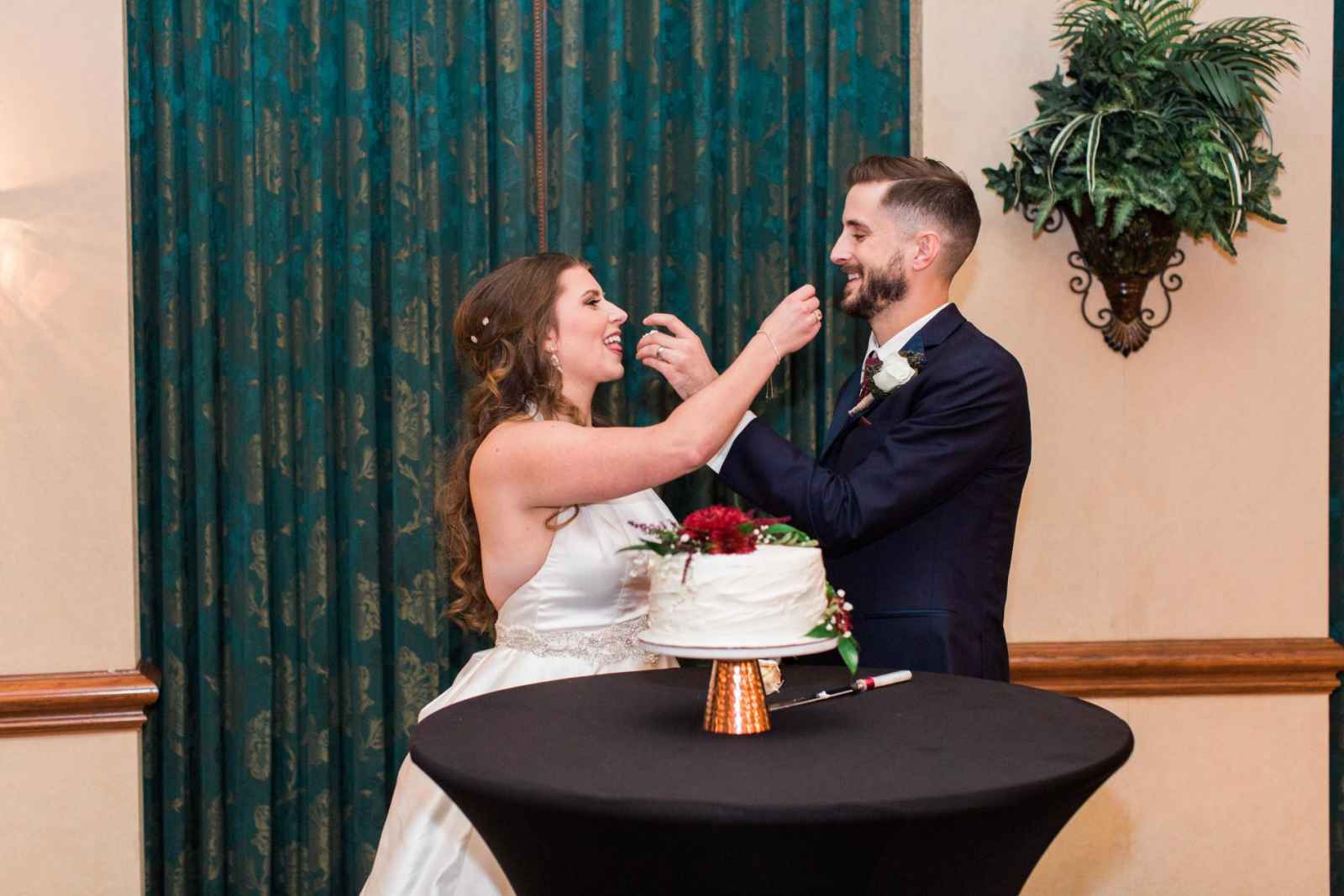 are you a bride-to-be?
We'd love to plan with you on weddingday-online.com. Let's get started!
 
are you a wedding extraordinaire?
Join WeddingDay Magazine in inspiring brides by partnering with us! See how here.