Berry Bliss: A wedding at The Zionsville Barn
You know it's true love when, after (accidentally) standing your future husband up on your first date, he asks you out again! While this may have been a humorous twist to Ellie and Tyler Copas' beginning, they made up for it as they journeyed together as a couple. It was a milestone trip to The Grand Canyon, however, that took them on a major life turn. Ellie says, "We went on a long hike and when we stopped midway for lunch, Tyler told me he had something for me. I honest to God thought he was going to surprise me with cookies, but he pulled out the ring and proposed!"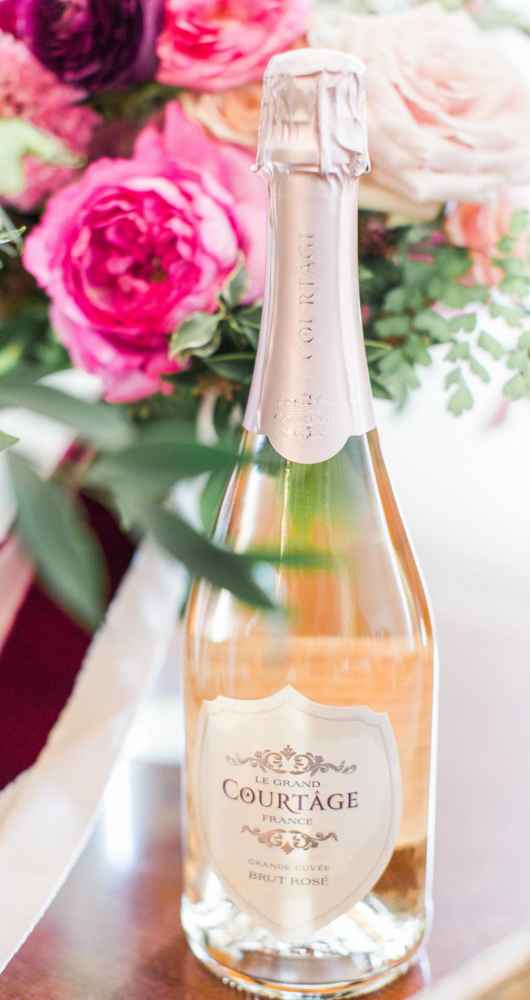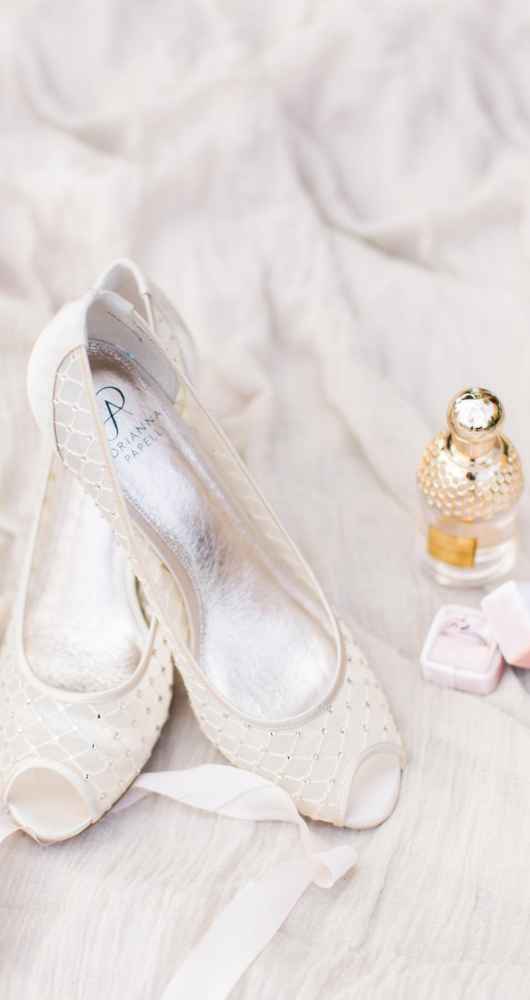 The Planning
The couple planned on a two year engagement, so Ellie was thankful for the additional time to plan. "I'm not the most organized (or motivated) person, so this was a blessing," admits Ellie. Although she didn't have concrete wedding ideas in mind, she was sure of a couple of things: She wanted a smaller wedding and for her beloved cats to somehow be involved!
Lucky for Ellie, her super creative mom helped her tremendously through the planning process. "Honestly, my mom took care of most of the creative process. Not only is she artistic with remarkable aesthetic vision, but she also knows me really well. I was sure I was going to love whatever she came up with (and I did)," says Ellie. Their tool of choice was some major Internet inspiration!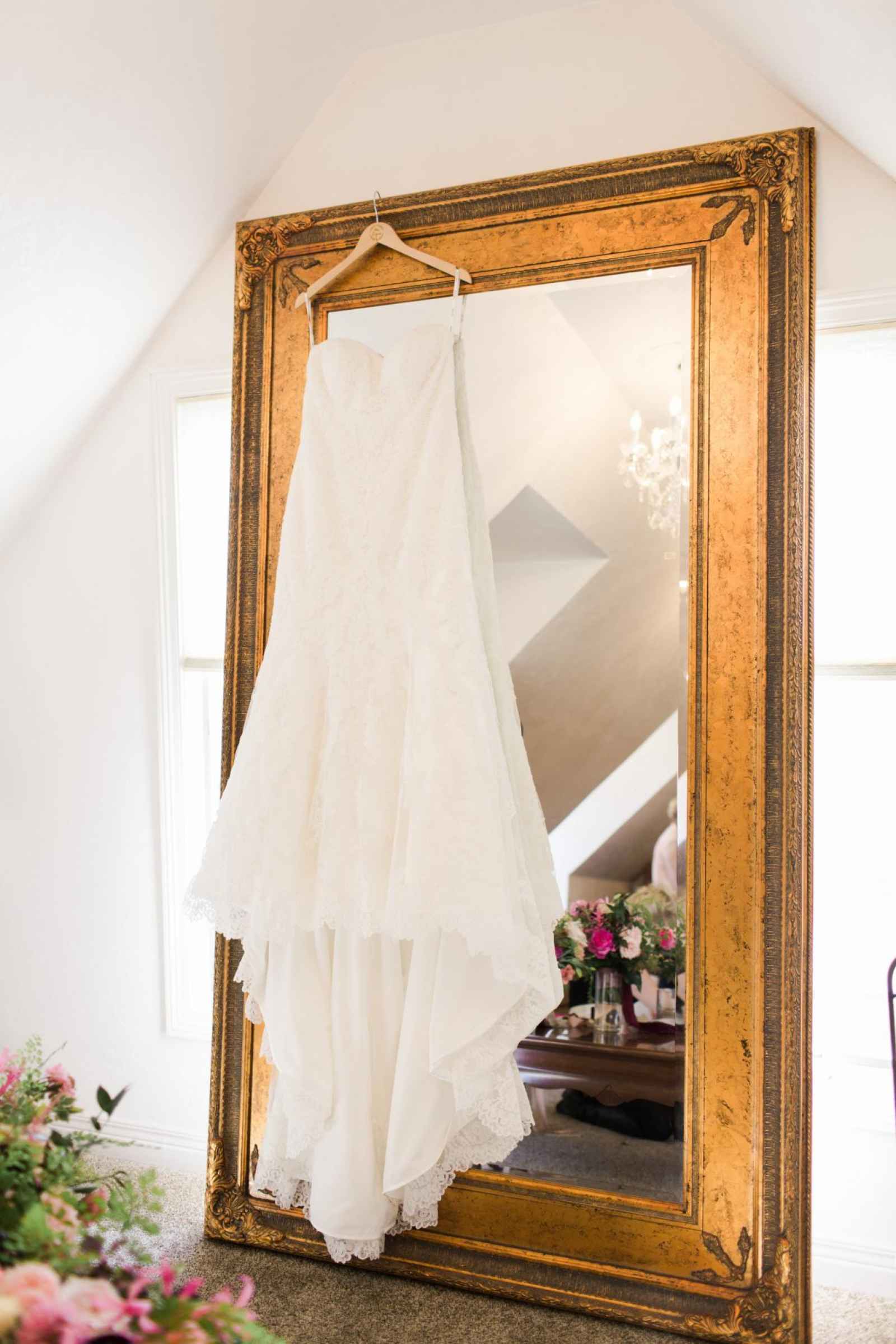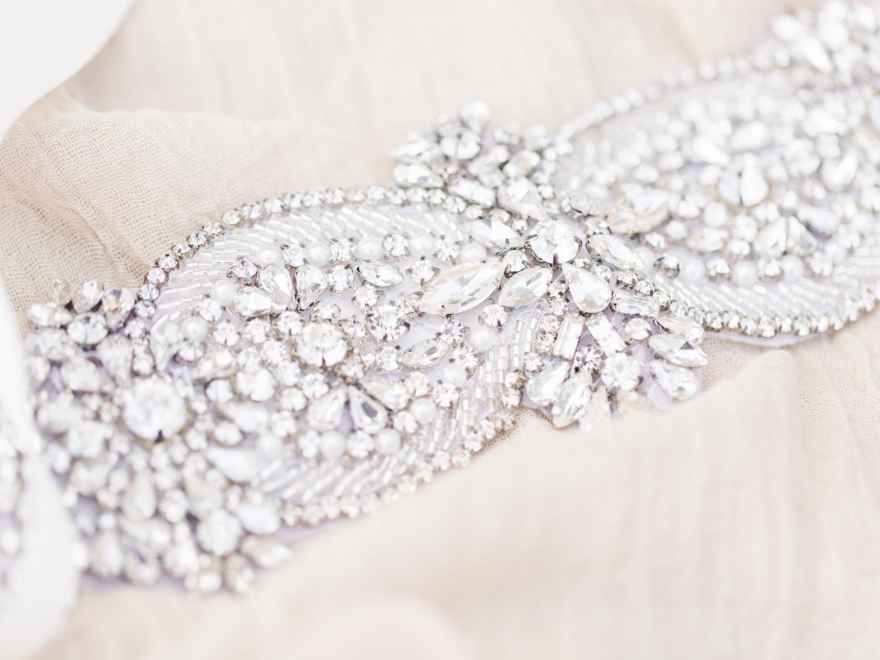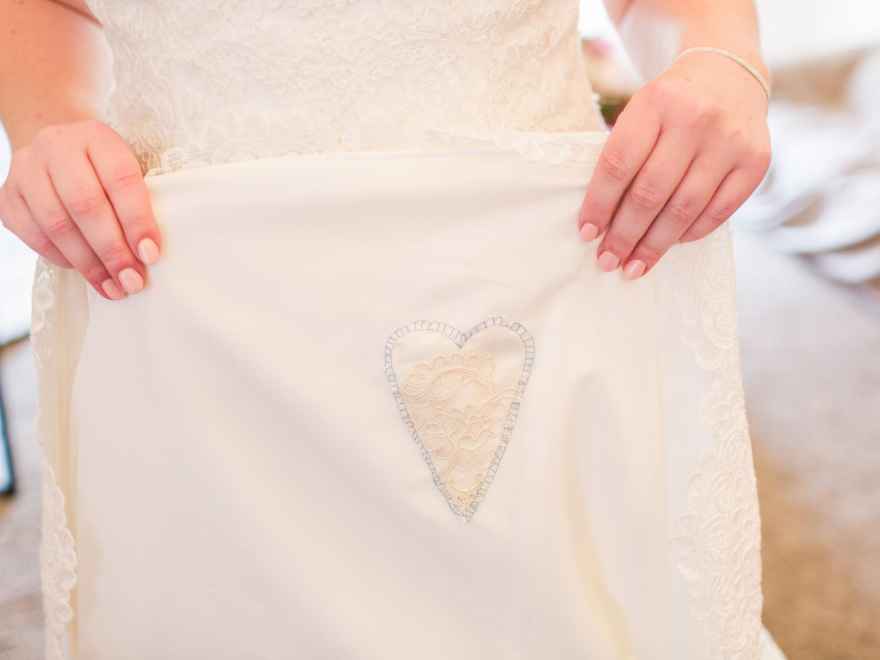 The Dress
Ellie turned to The Wedding Studio in Carmel for her dream wedding gown. "Surprisingly, my dress was actually one of the very first dresses I tried on," Ellie says. "I knew I wanted something comfortable and romantic, and it was perfect!" Wild Horses Salon and Allier Beauty by Krystal Goodwine completed her look. The bride's hair and makeup was gorgeously soft and utterly romantic.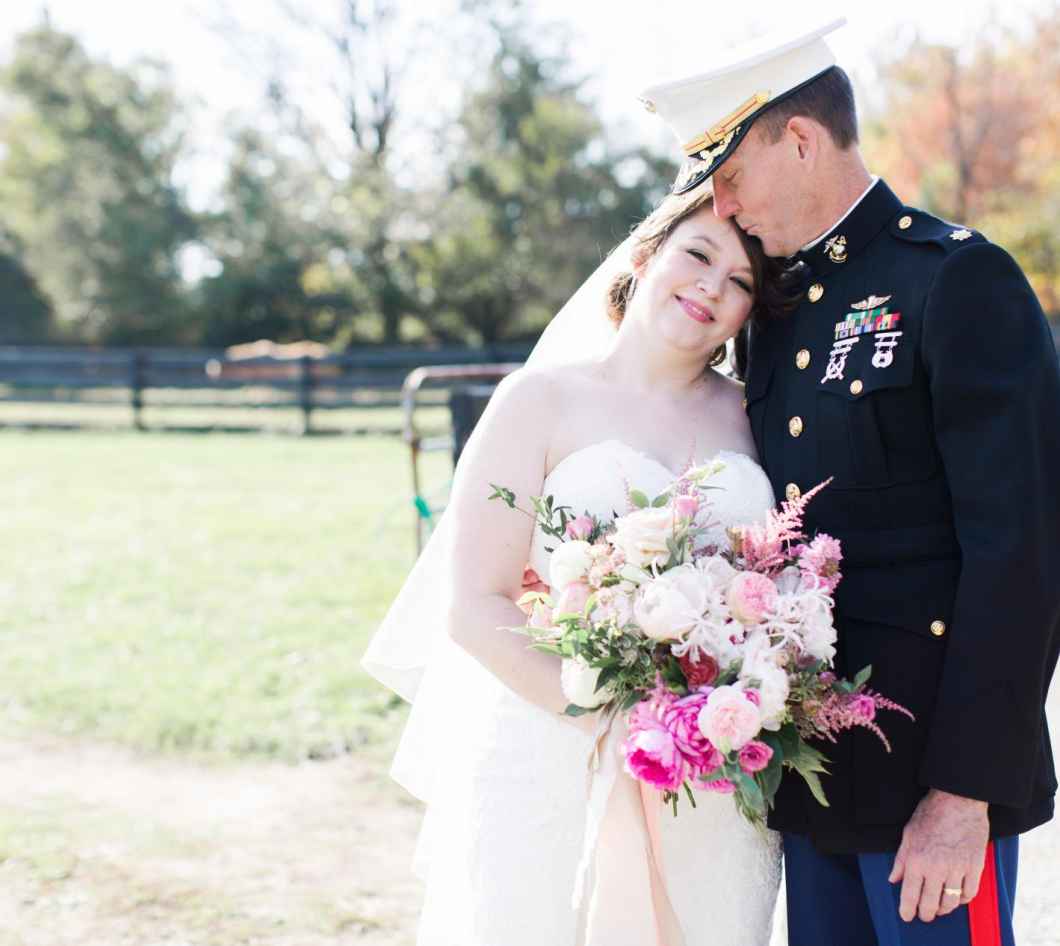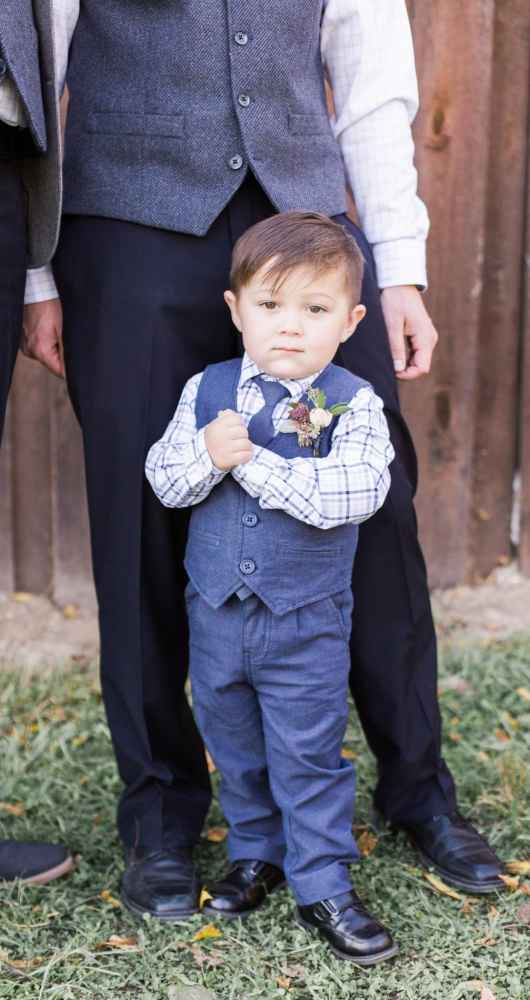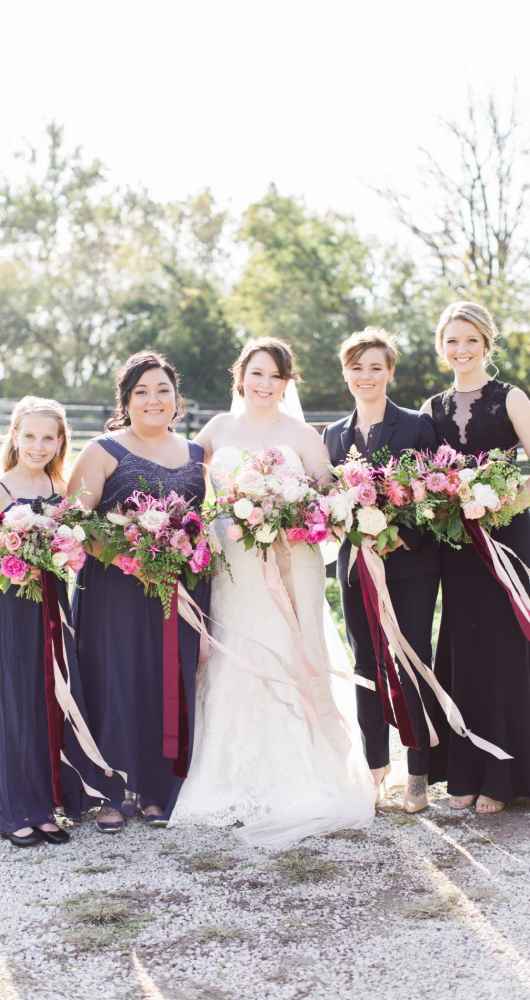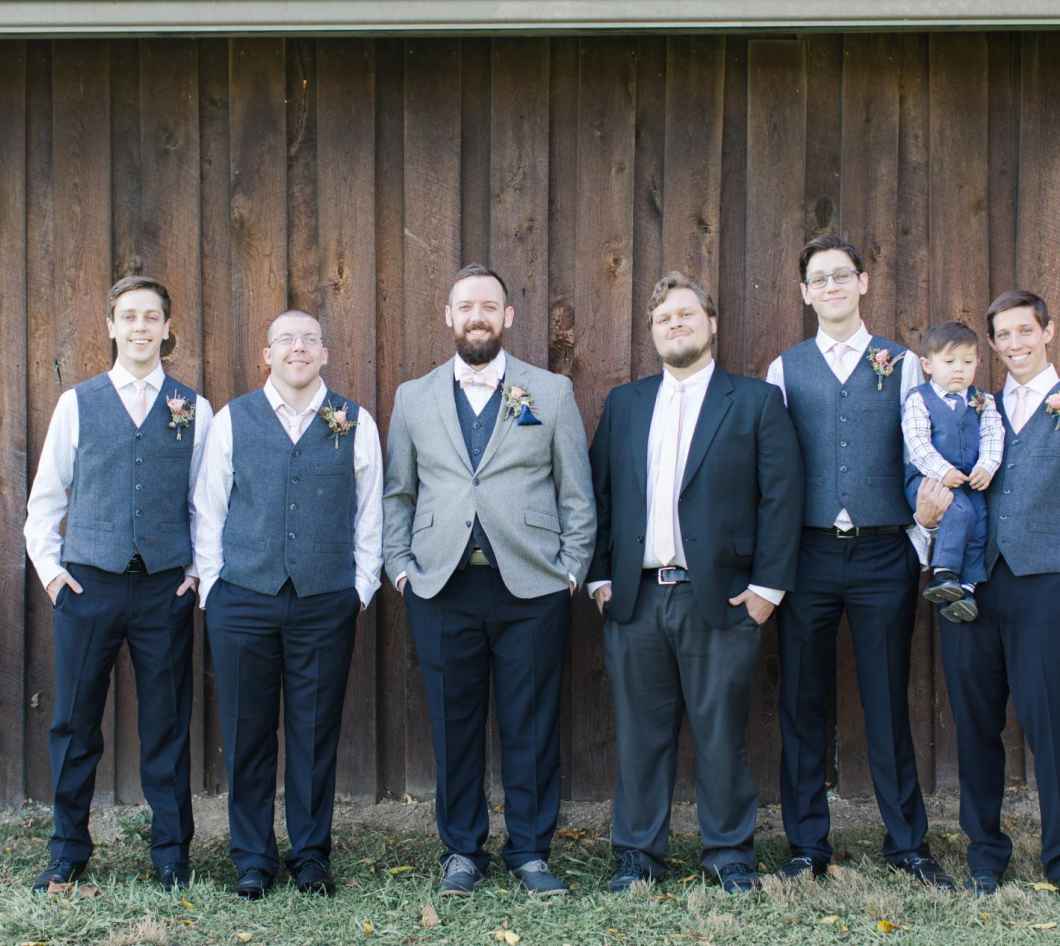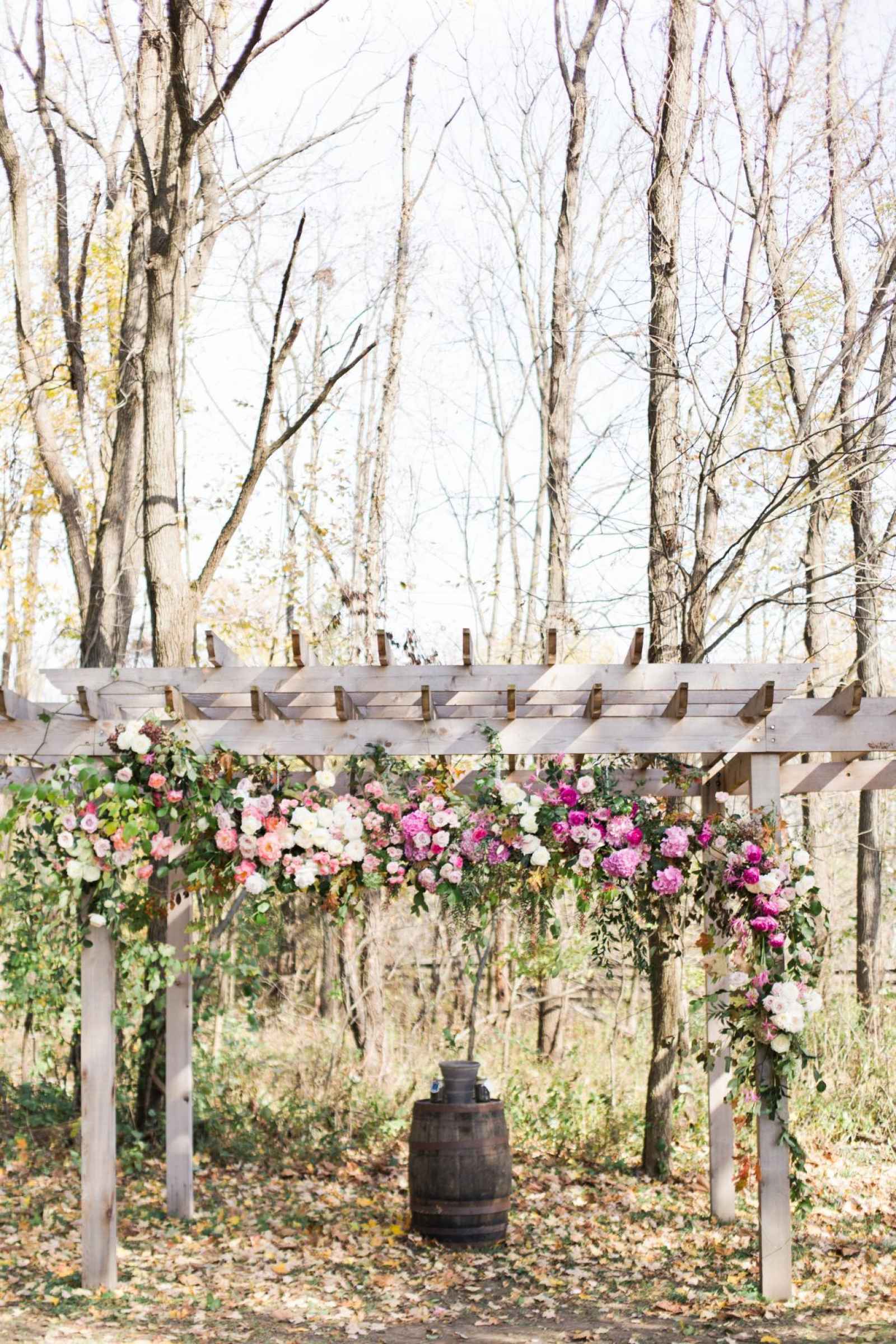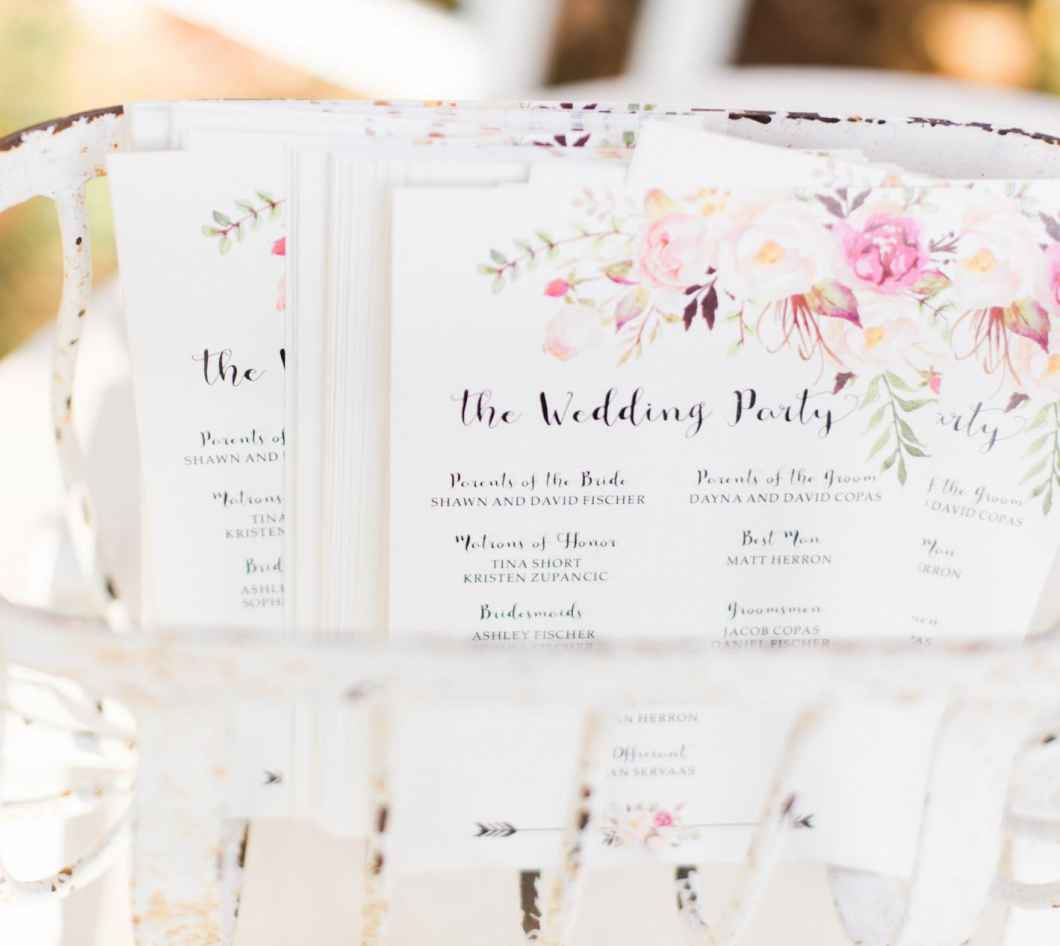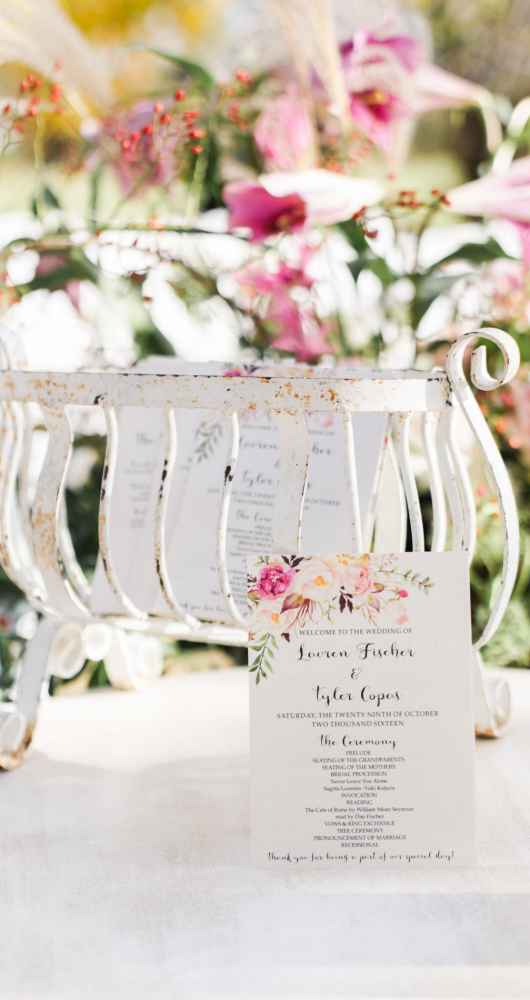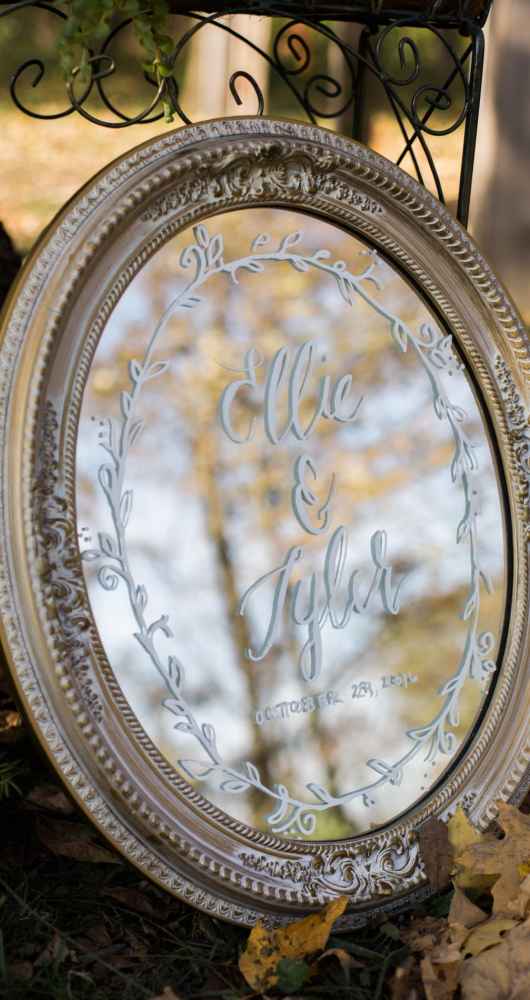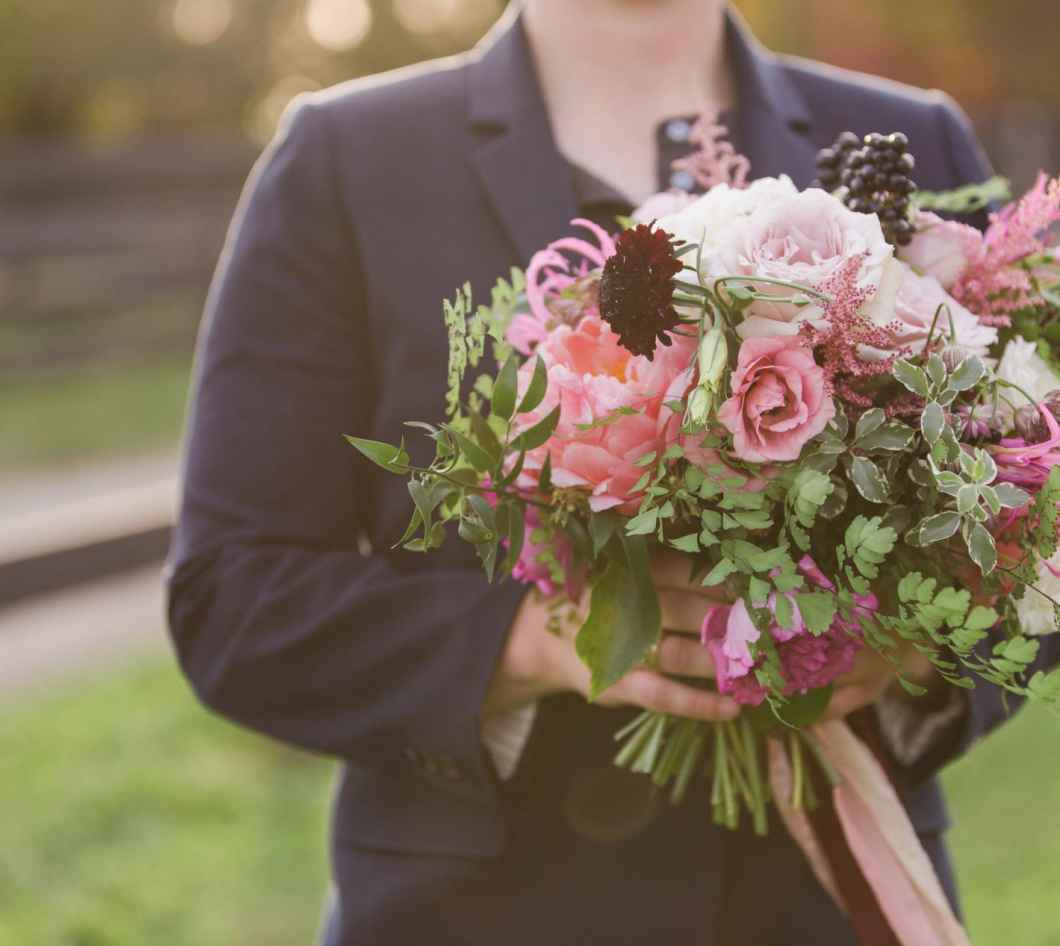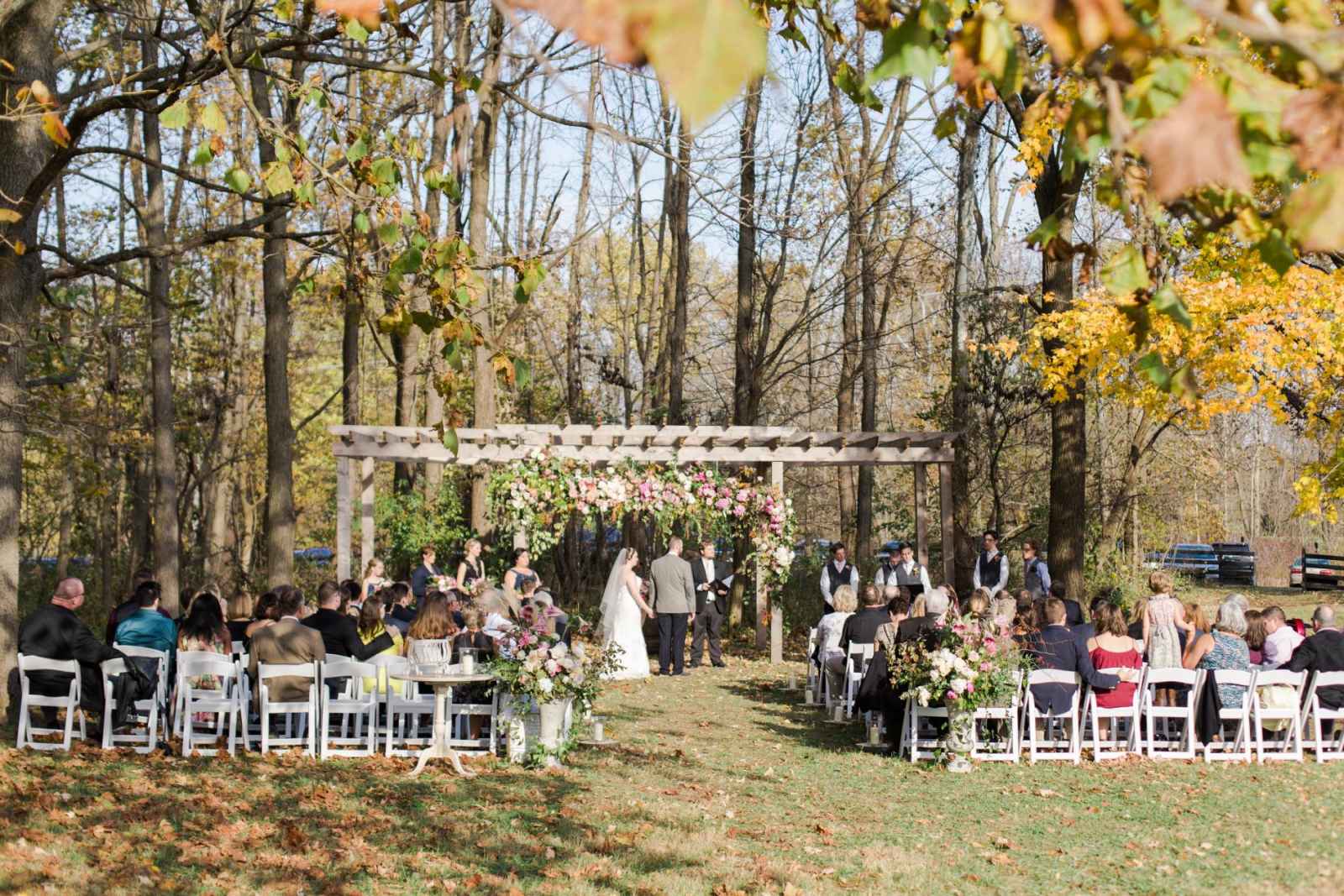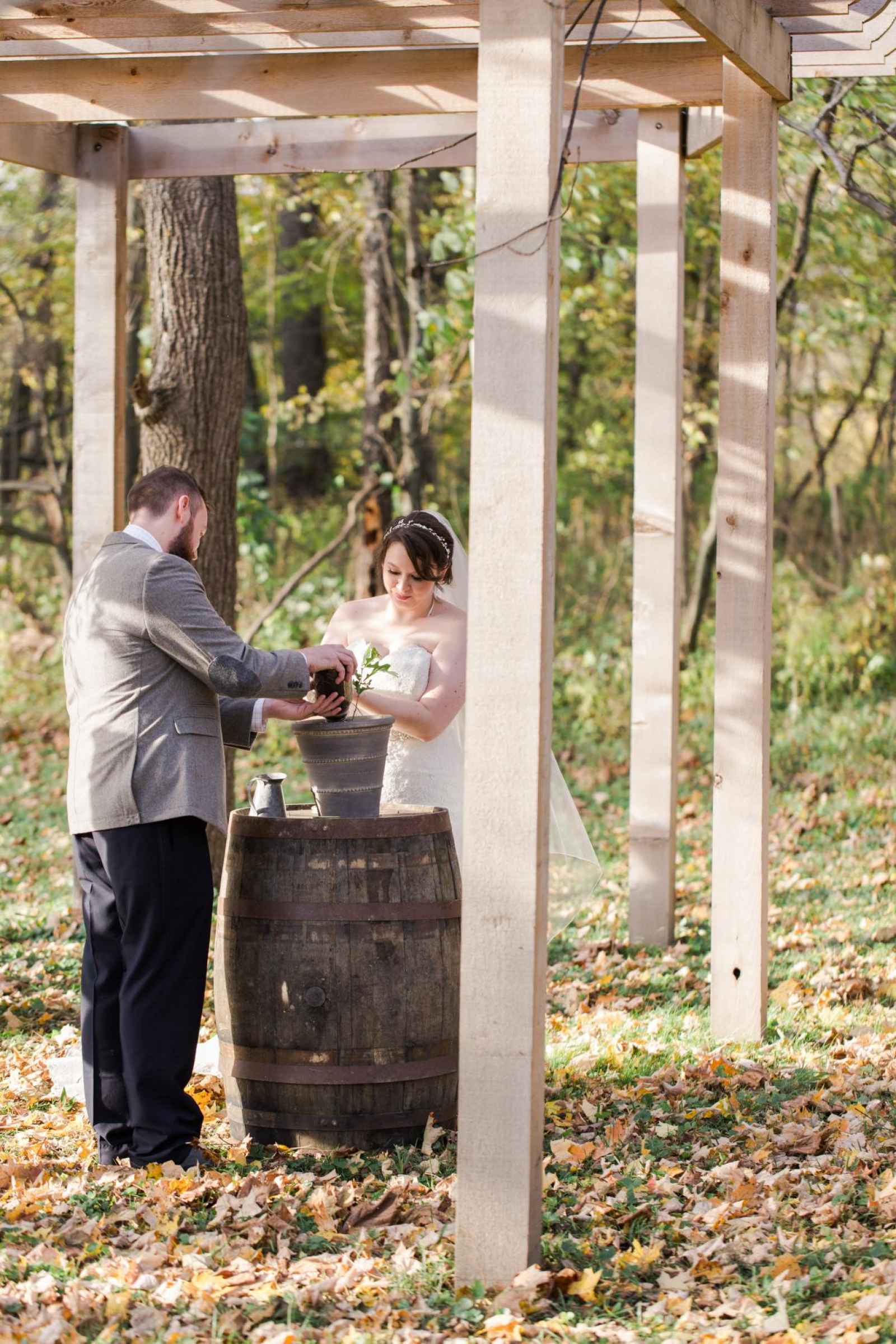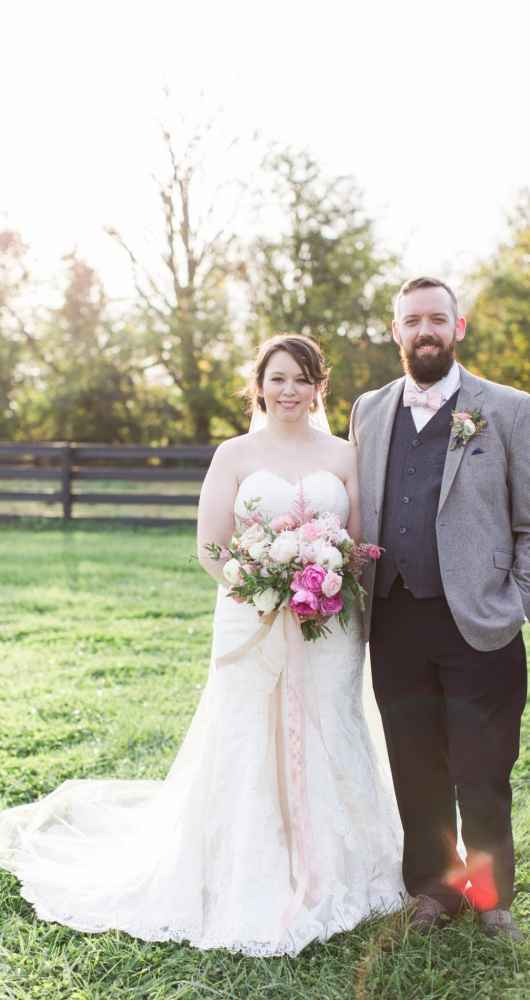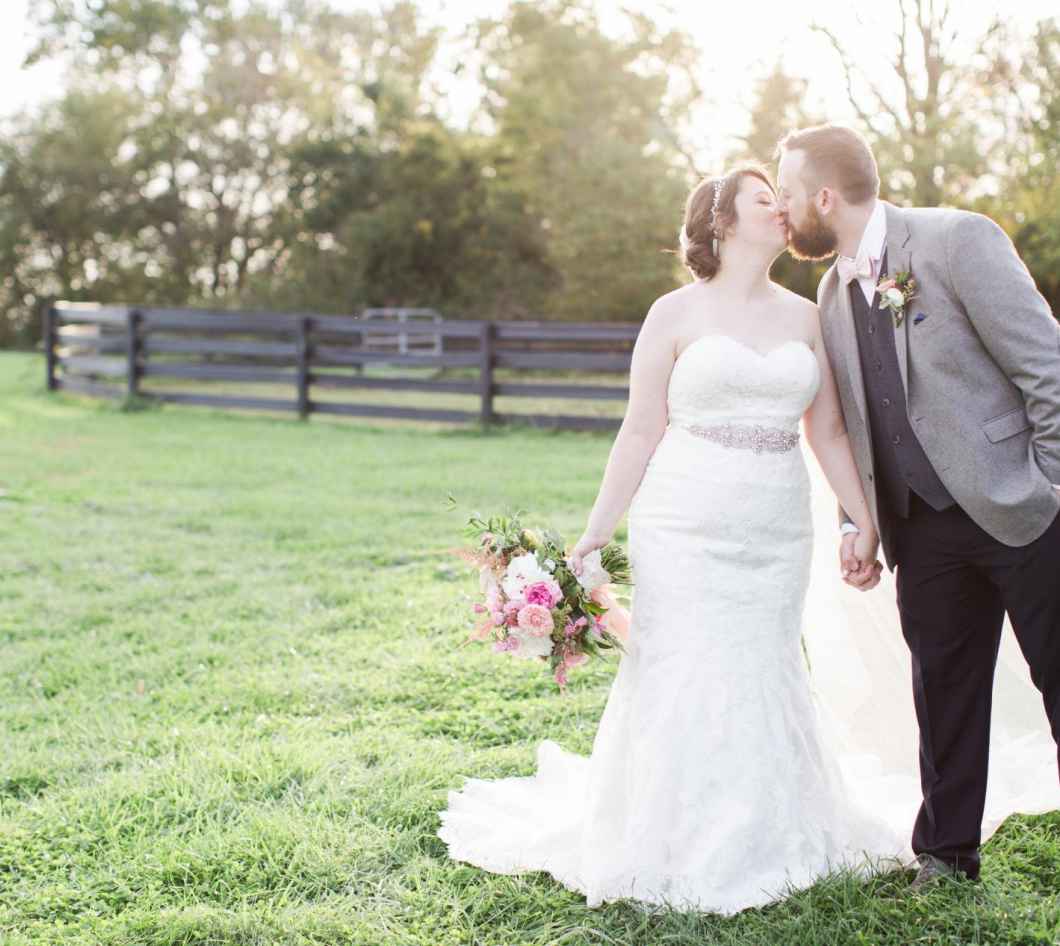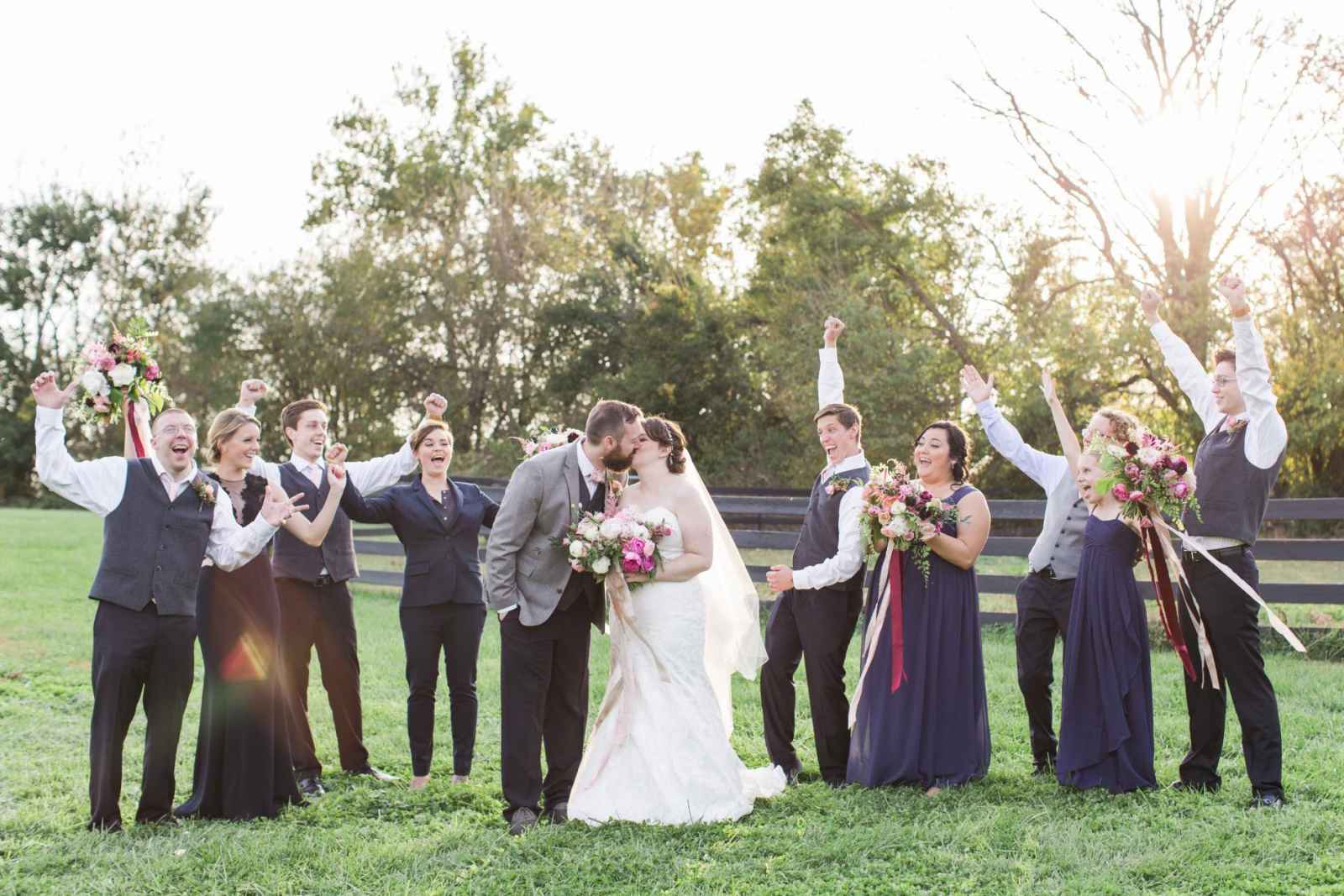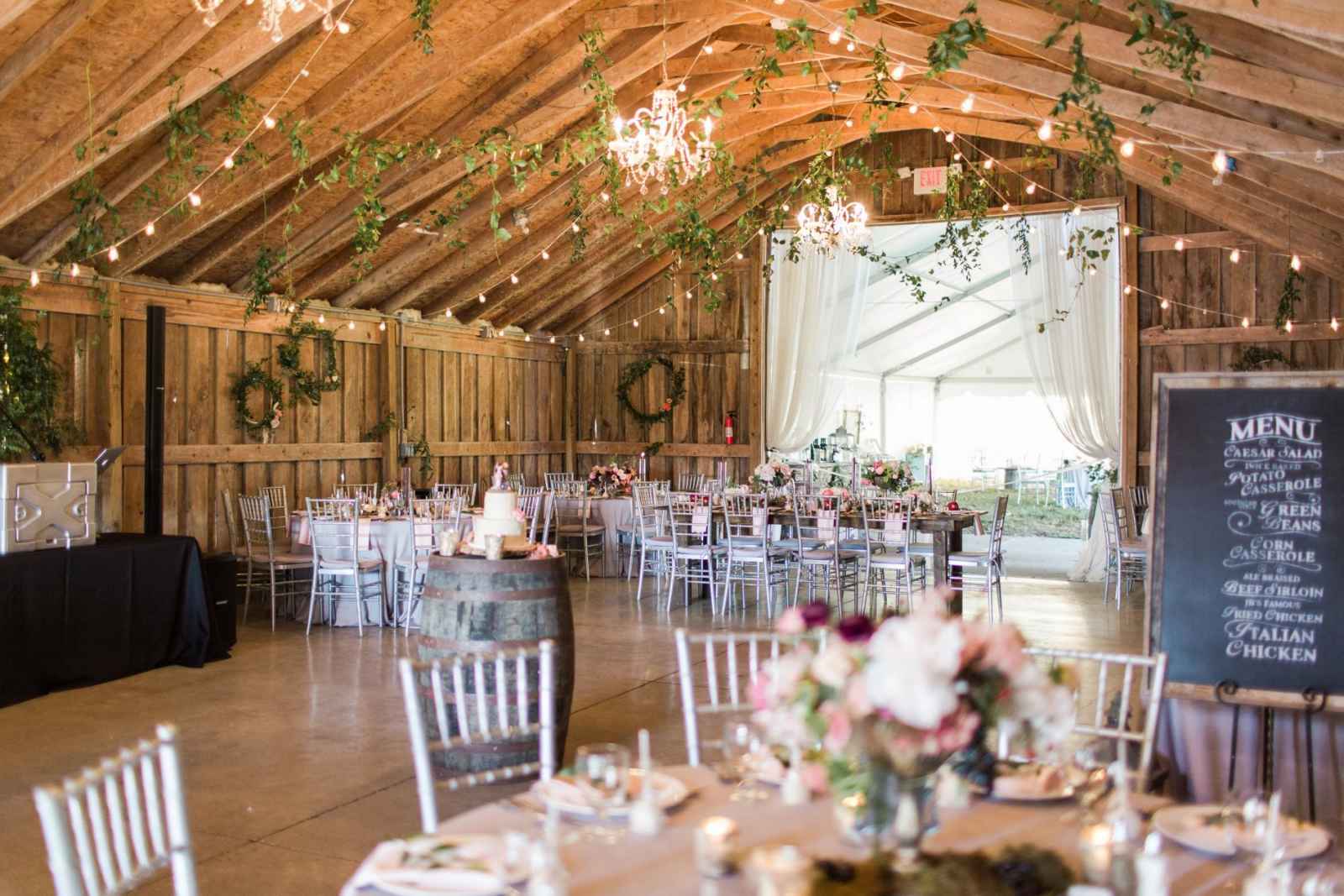 The Venue
When it came to the venue, The Barn at Zionsville was a perfect match for the couple's tastes. Its cozy, close-knit atmosphere added the touch of romance Ellie envisioned. An added plus was the great service, too. "Everyone there was wonderful and made me and my wedding party and guests feel so welcome," Ellie says. Initially aiming for a summer wedding, Ellie and Tyler were left with one last date of October 29th, as the venue had booked up. However, the two couldn't have been happier. "It ended up perfect, because the surrounding woods were gorgeous and the weather was amazing," Ellie explains.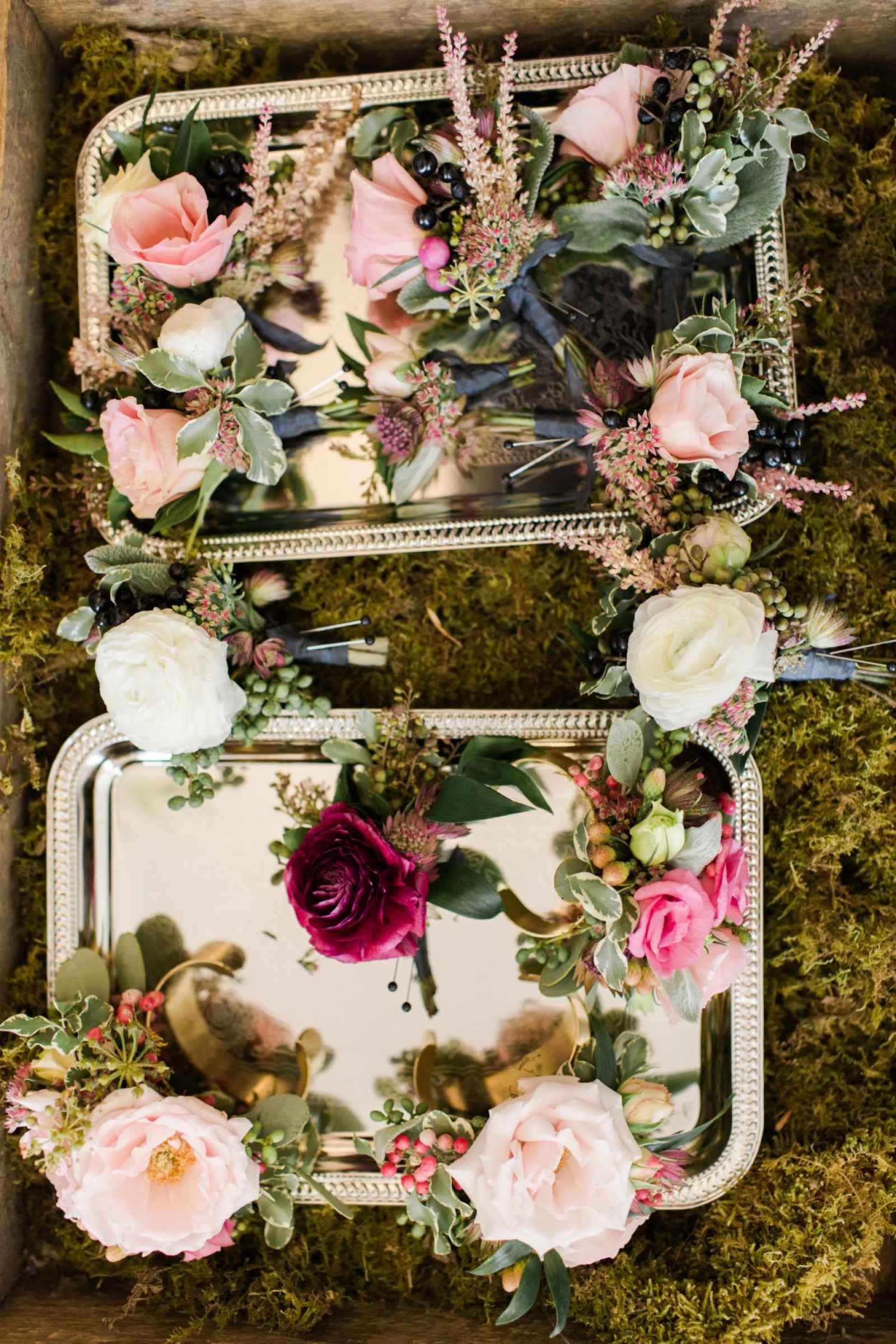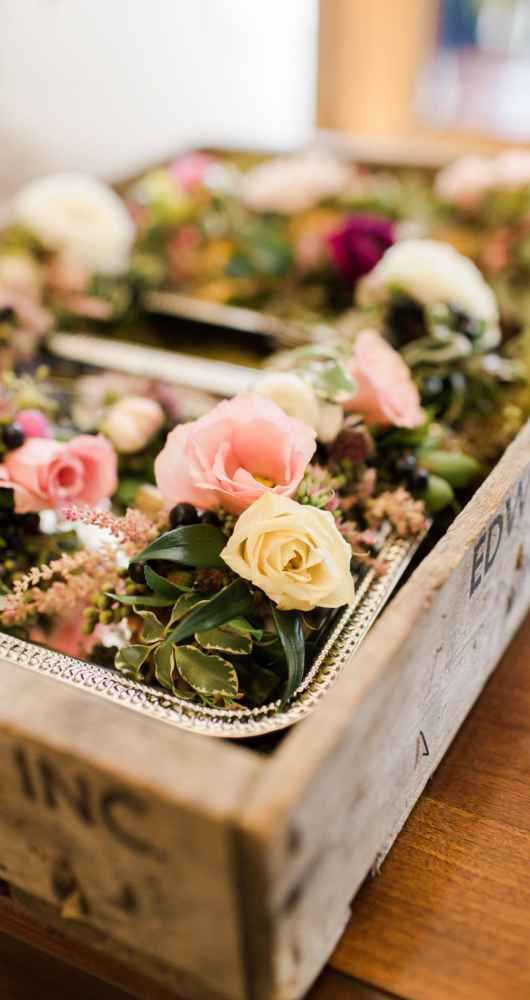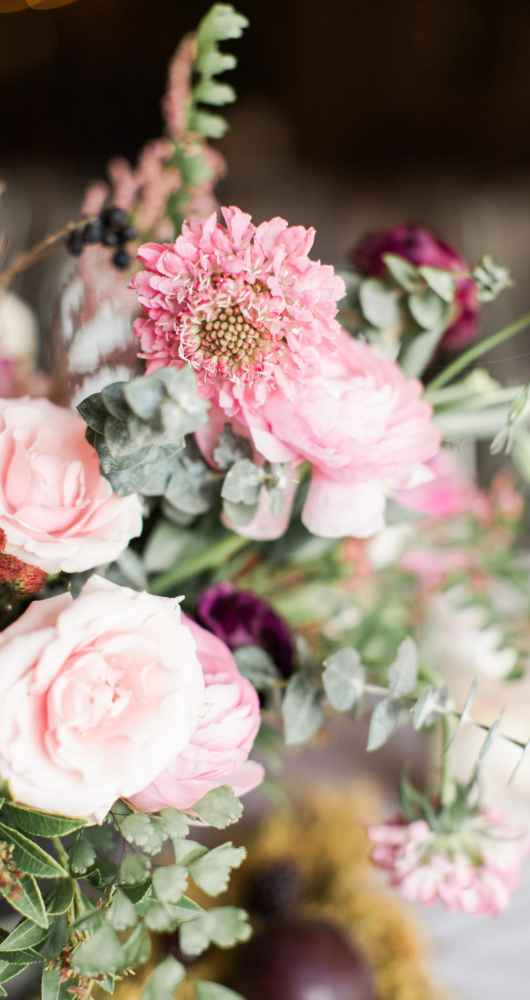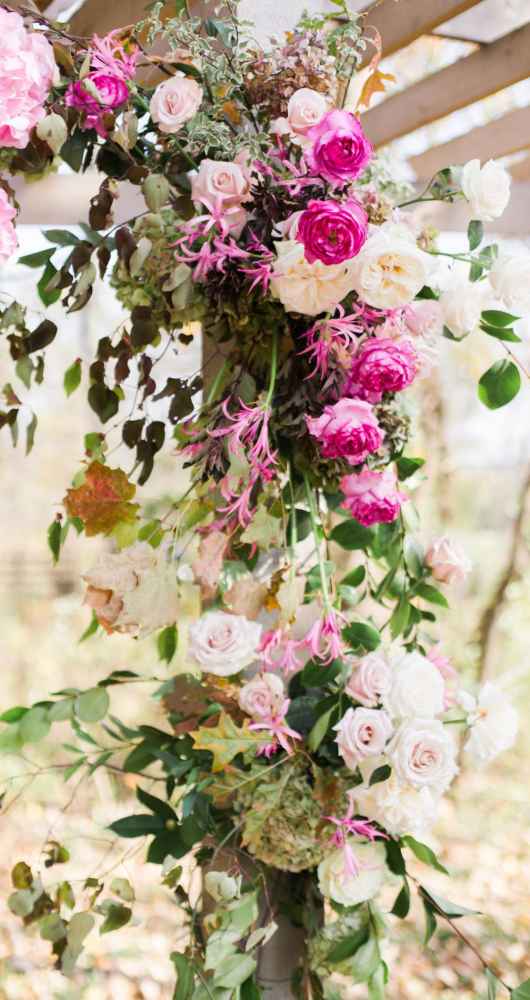 The Floral
Ellie did what many brides do and allowed her trusty and most favorite color to lead the way in the design. "Our florist, Autumn Keller of Isibeal Studio, knew my favorite color is pink, and she made sure it was everywhere!" says Ellie. "Each floral arrangement on the tables was also totally unique." Featuring fresh berries, whimsical greenery and varying hues of pink, the florals and bouquets were simply lovely.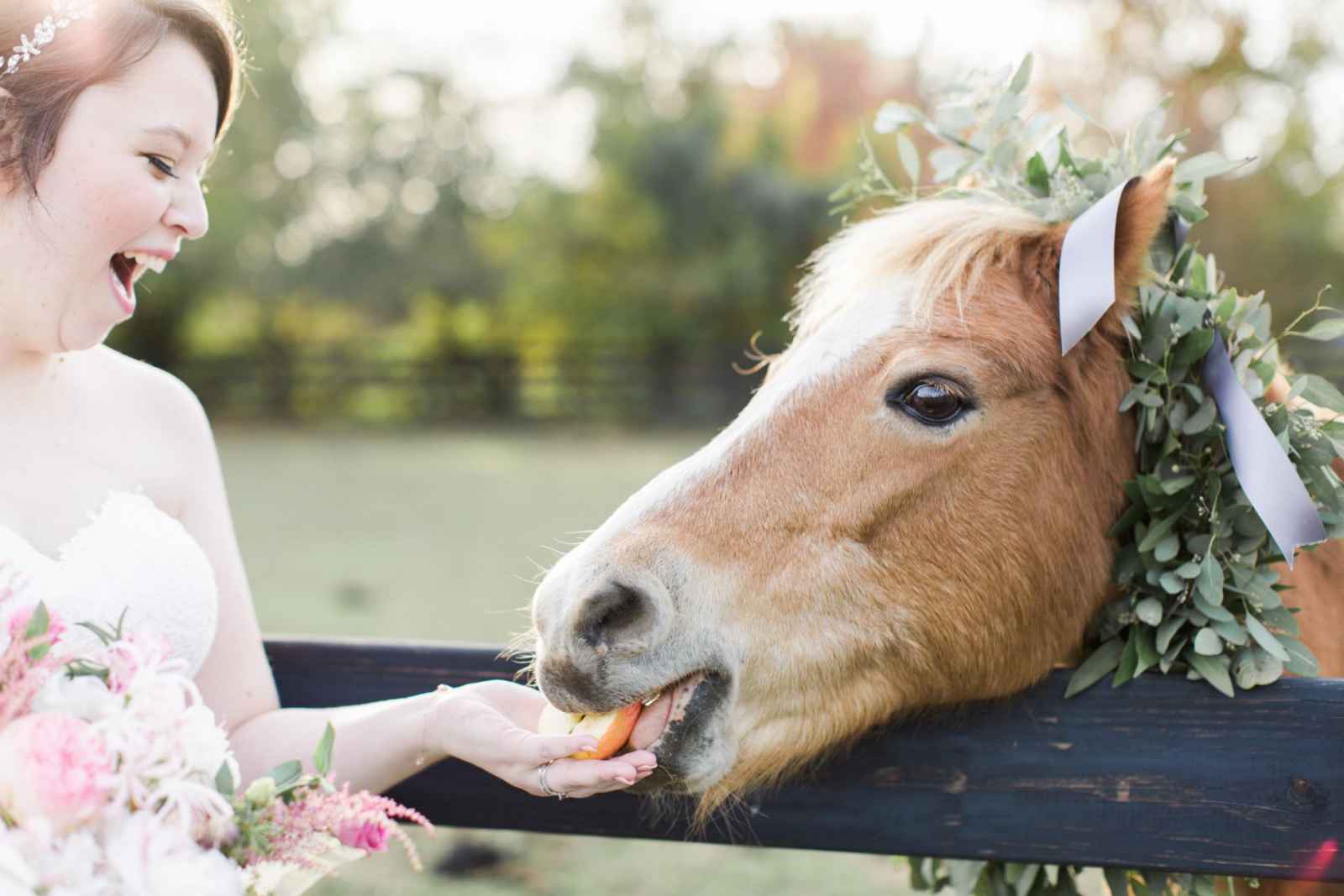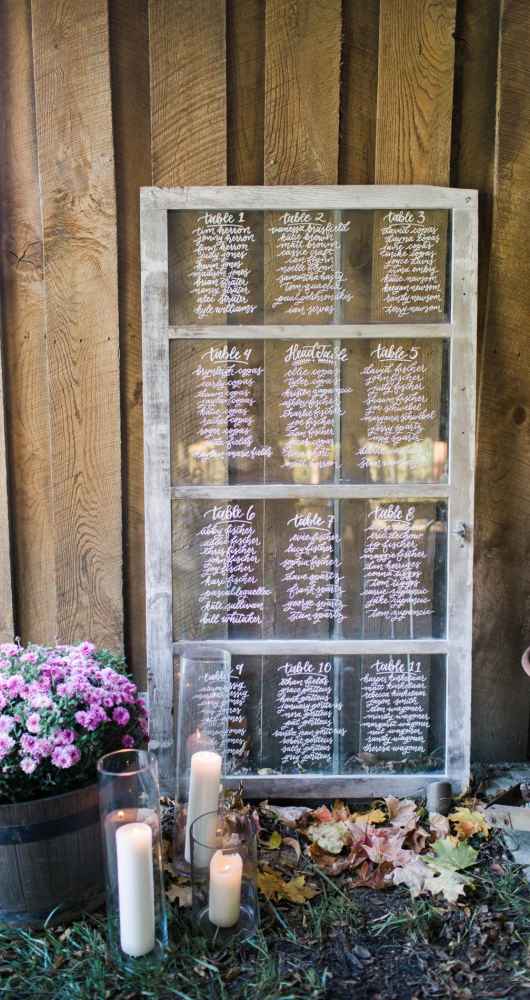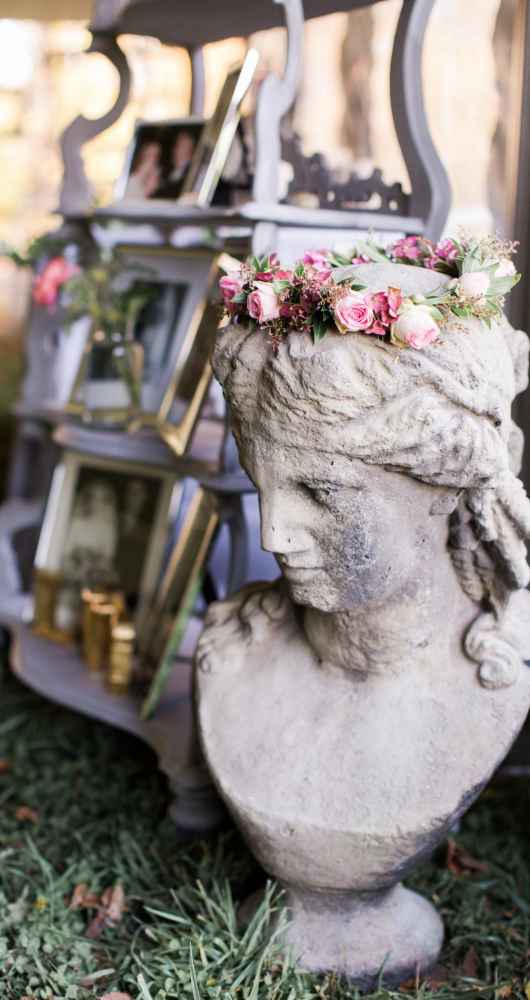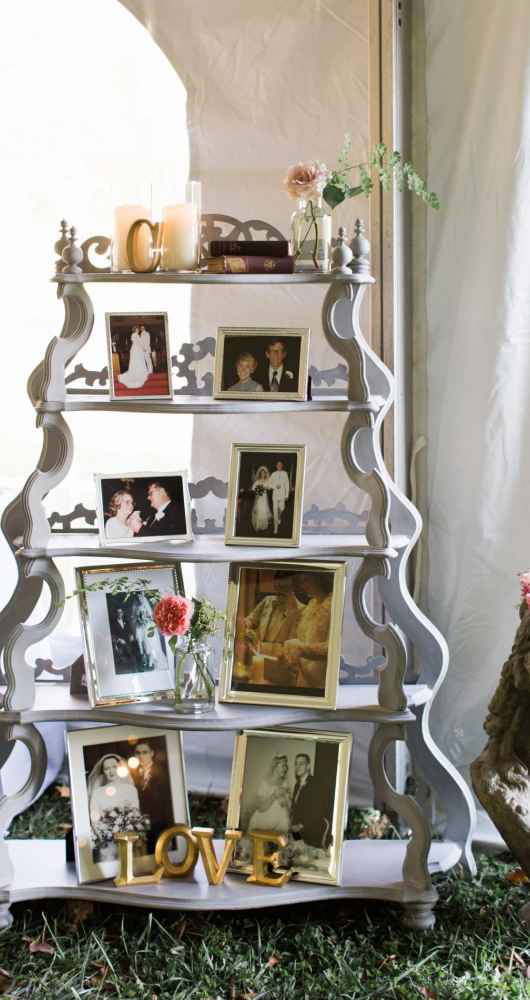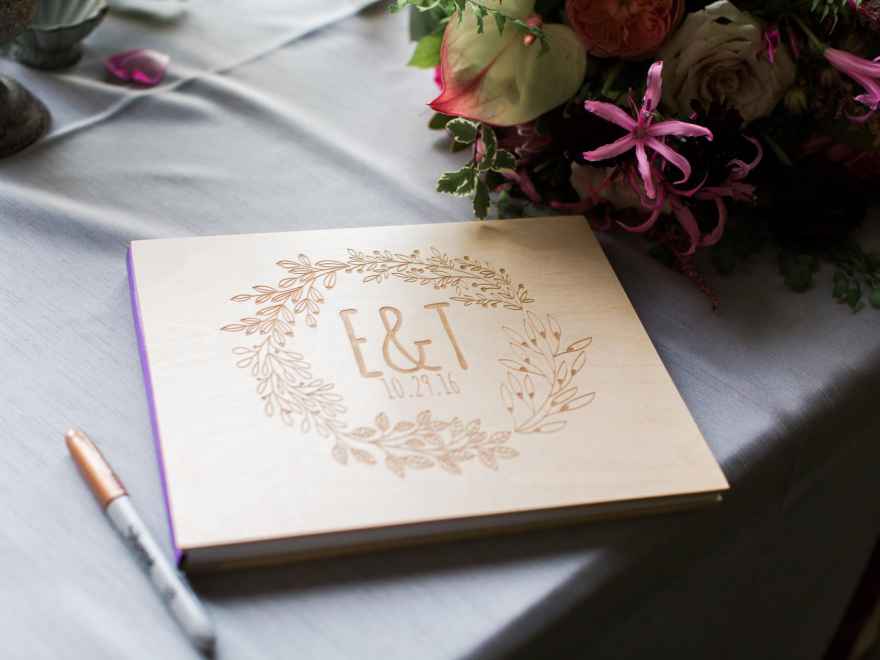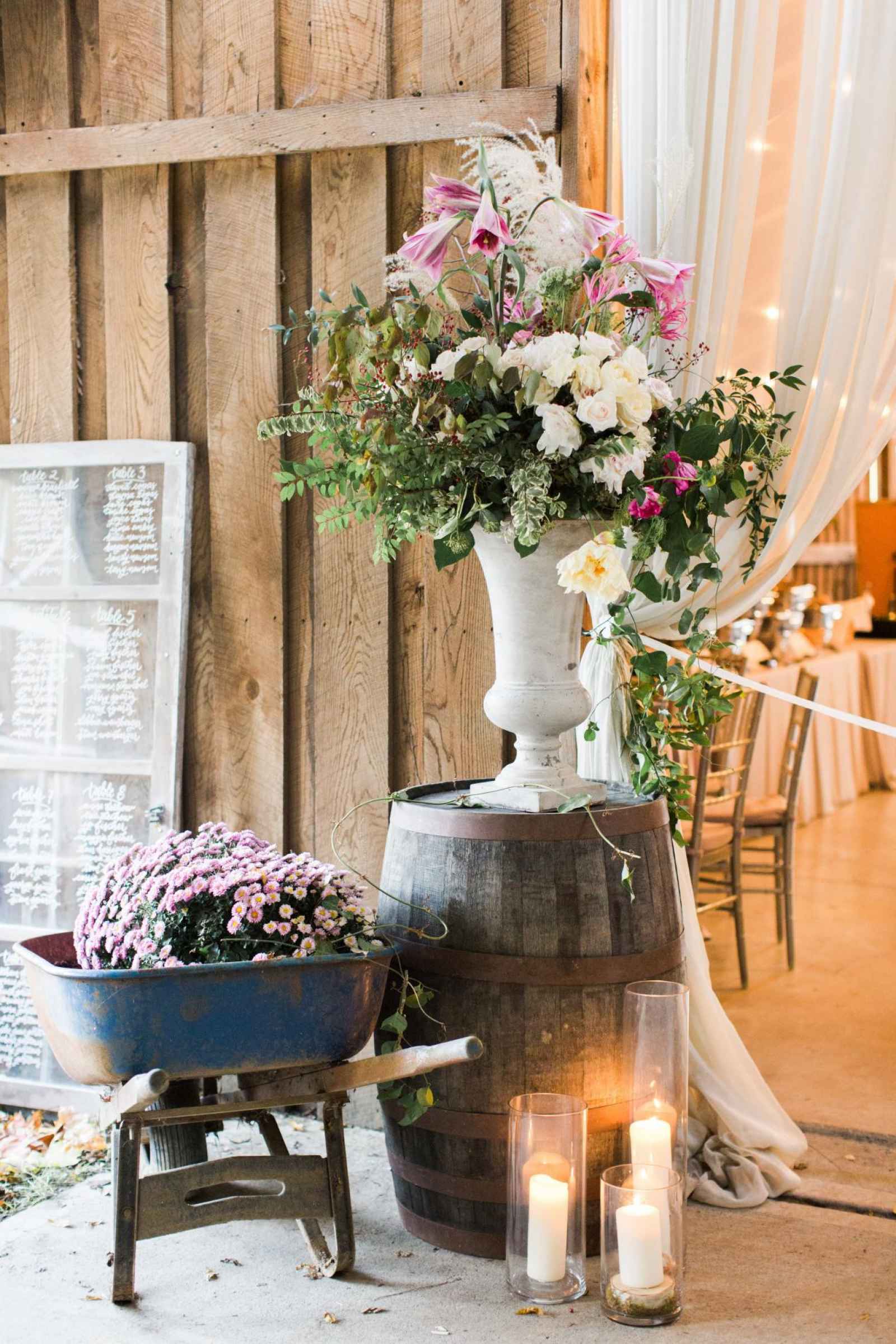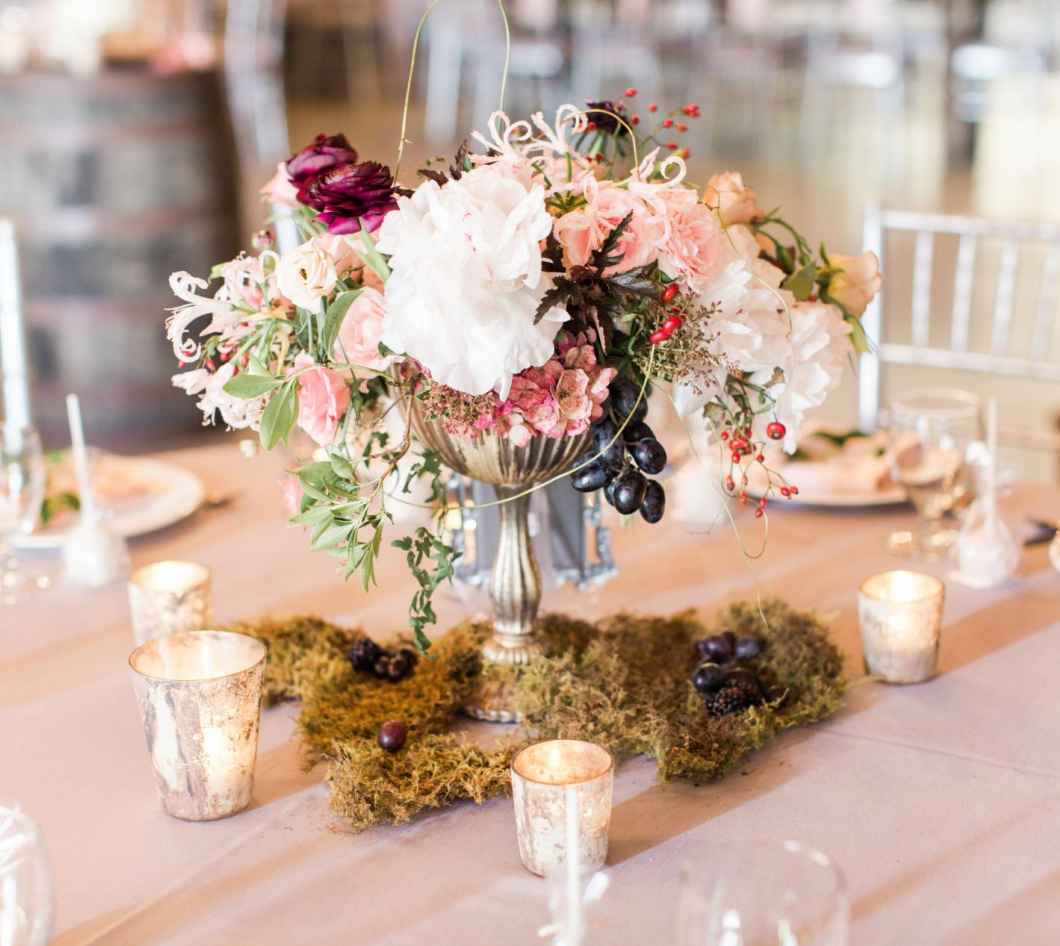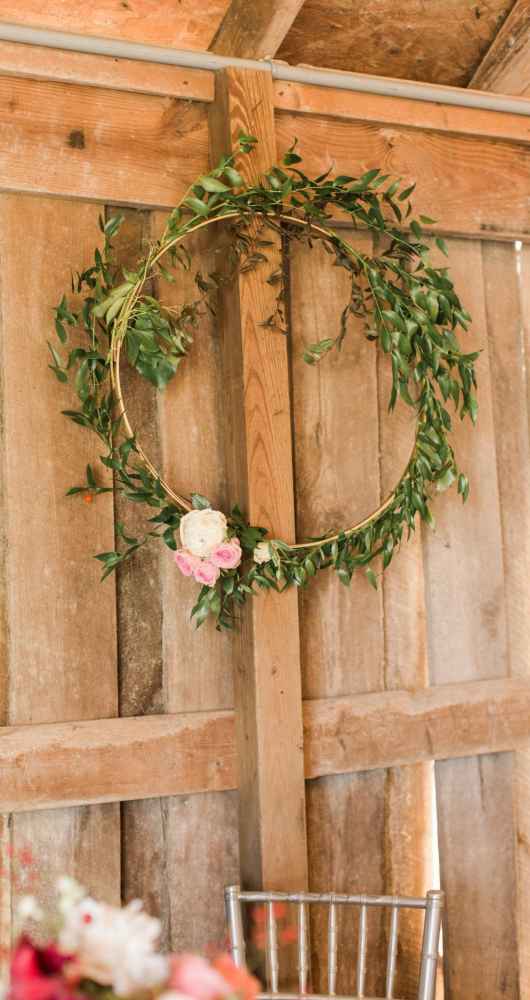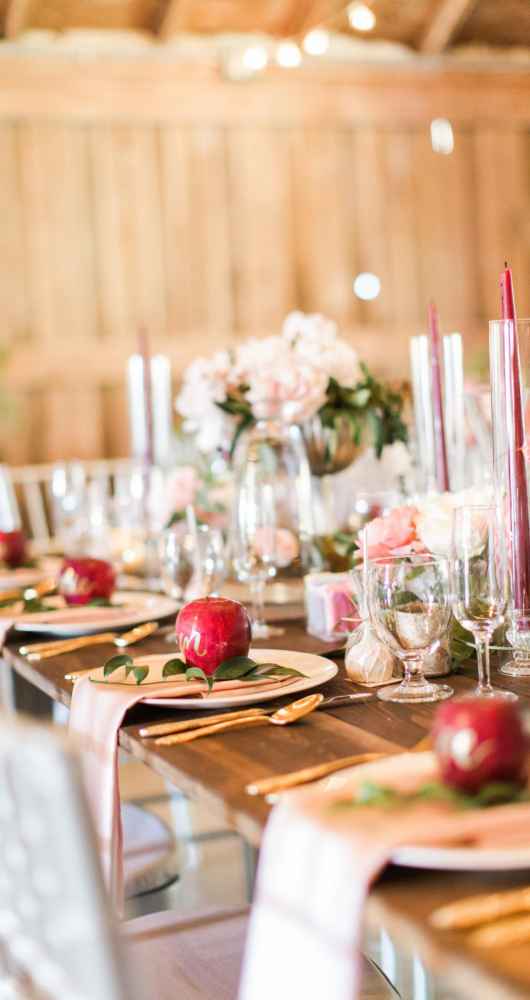 The DÉCOR
The fall season served as a true influence behind Ellie and Tyler's wedding. From the blush pink color Ellie loved to the darker berry colors and sparkling gold, the rich palette reflected warm autumn hues. Fresh apples creatively labeled in gold served as sweet and creative place cards for guests. Glass terrariums delicately encasing floral arrangements graced the tables and berry colored tapered candles welcomed guests. Other special décor items included a custom cake topper that included the couple's four cats and a fun kids' snack bar for all the children in their families. "We had a pie bar for dessert along with an apple cider bar, and I did the chalkboard signs for each," Ellie says of the other unique touches.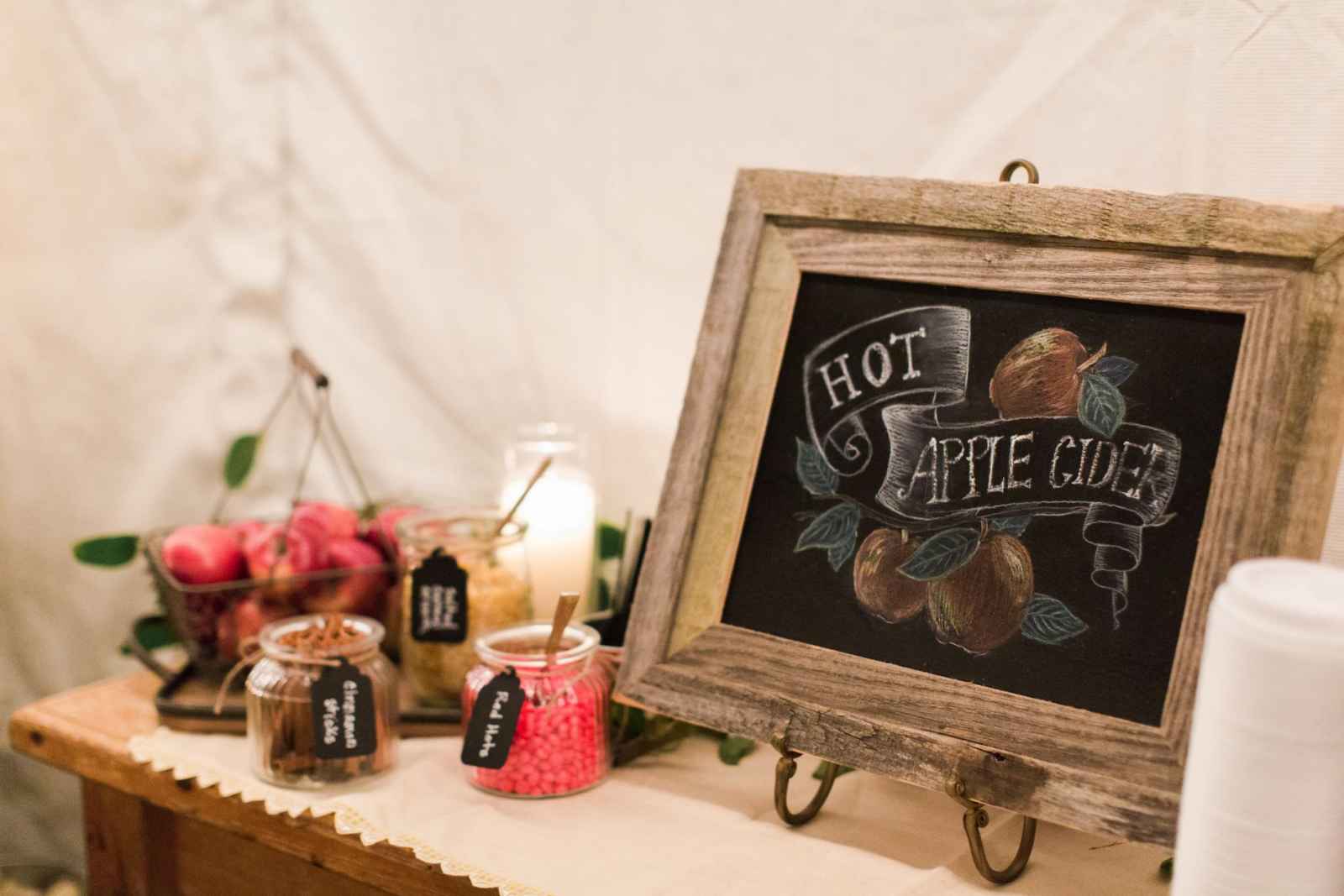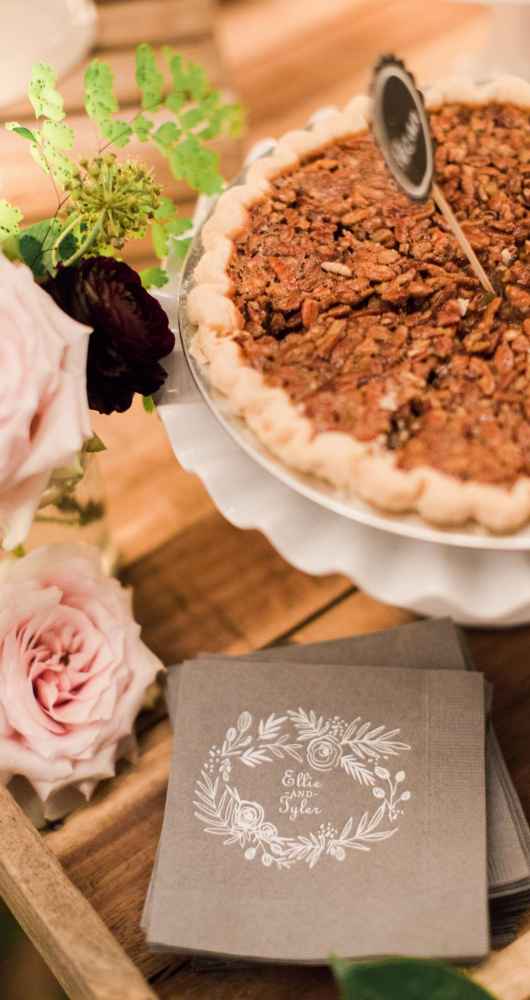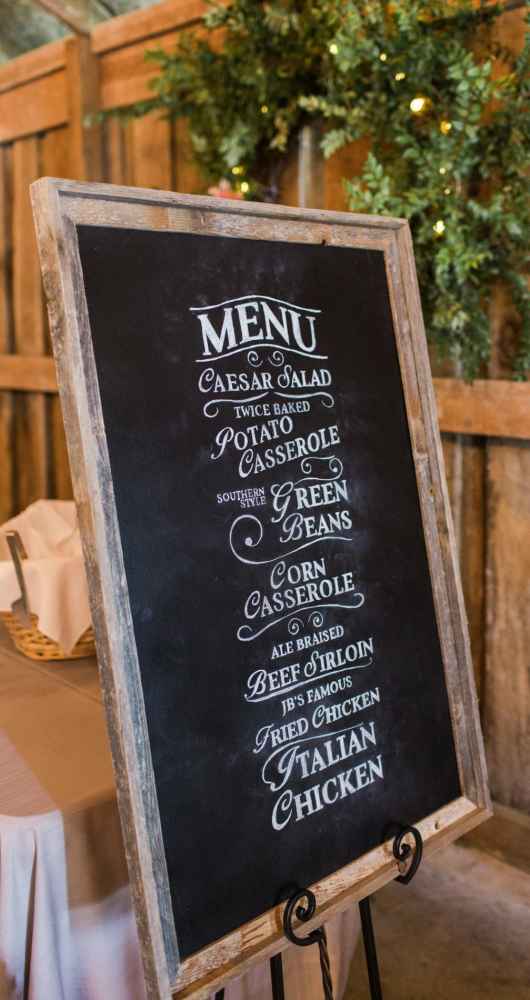 What We Love
We love the beautifully simple expectations this couple had for their big day: fun times with family and friends, good food and music. Ellie says, "Let the little things slide, and try not to worry about the details going wrong. No matter what happens, you'll be married at the end of the day. That's the important part, right?"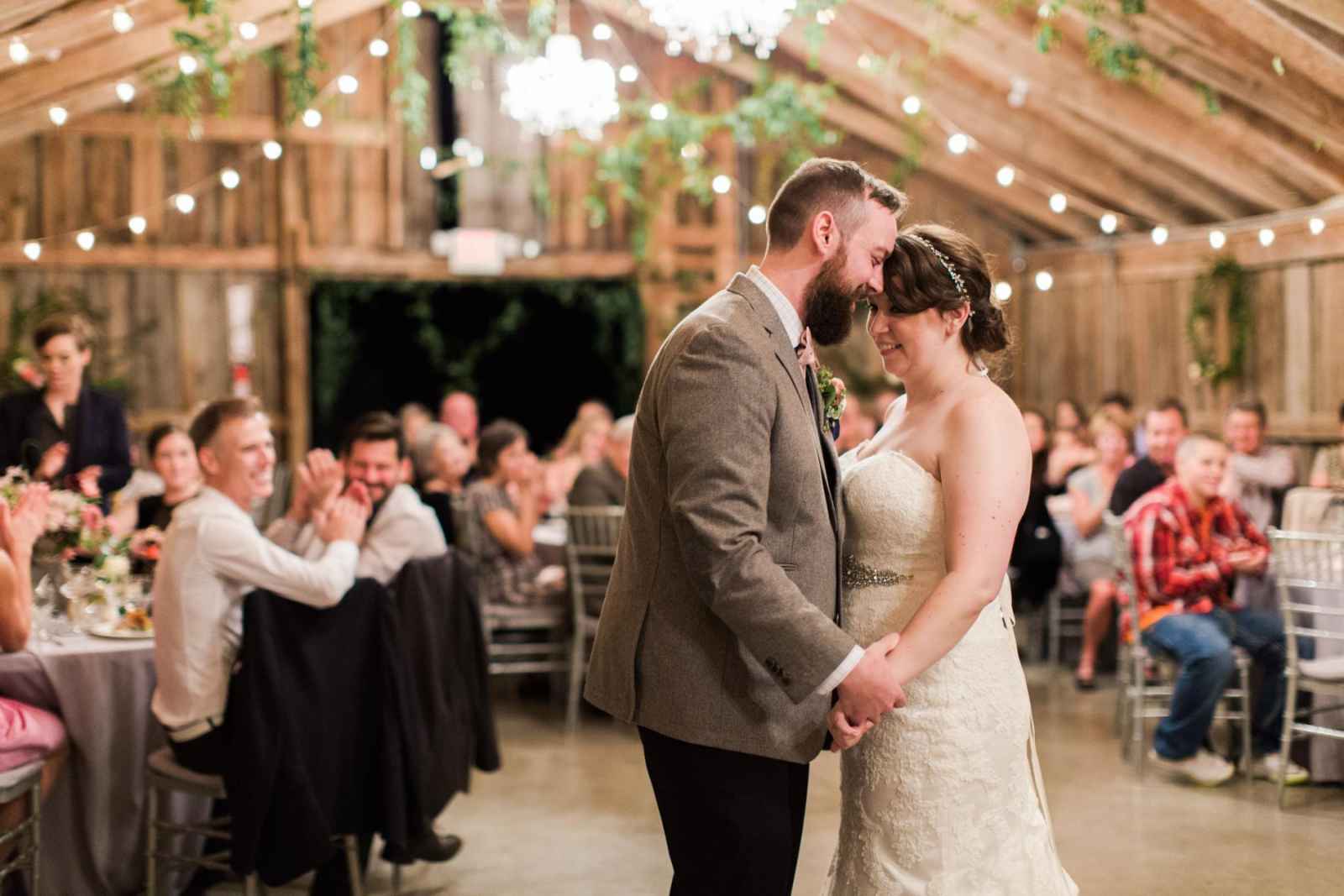 are you a bride to be? 
We'd love to plan with you on weddingday-online.com. Let's get started!
 
are you a wedding extraordinaire? 
Join WeddingDay Magazine in inspiring brides by partnering with us! See how here.