Emilie and Micheal met their freshman year in college, but it wasn't until their junior year that Micheal invited Emilie to an event, unable to fight fate any longer.
Three years after dating, the two took their first big vacation alone to South Beach, Miami. Emilie recalls, "On the first morning, as we walked anxiously out to the beach, he expressed how great he thought this vacation would be, but the thing that would make it perfect would be if he could spend it with his fiancé. At that moment he got down and proposed!"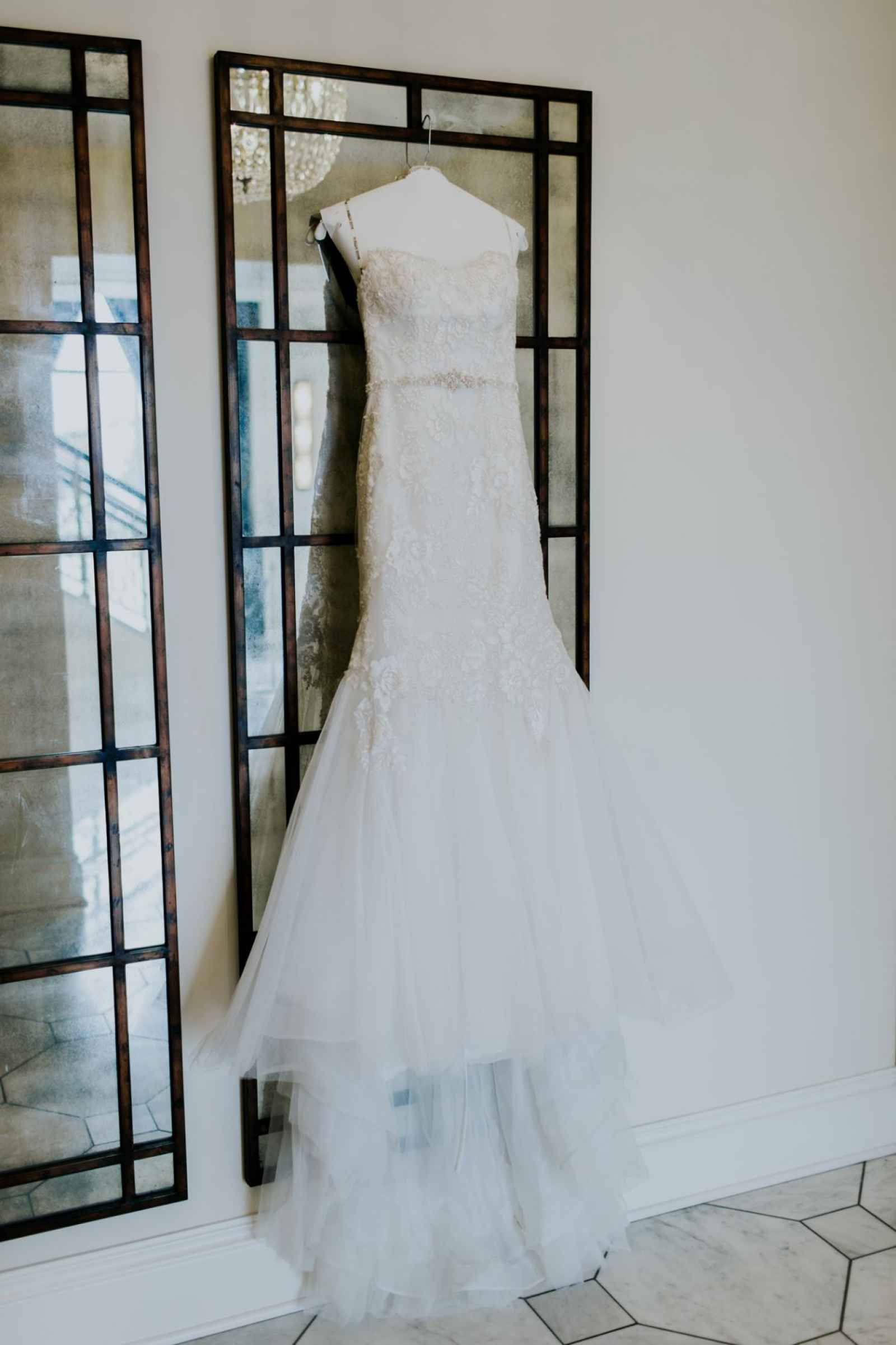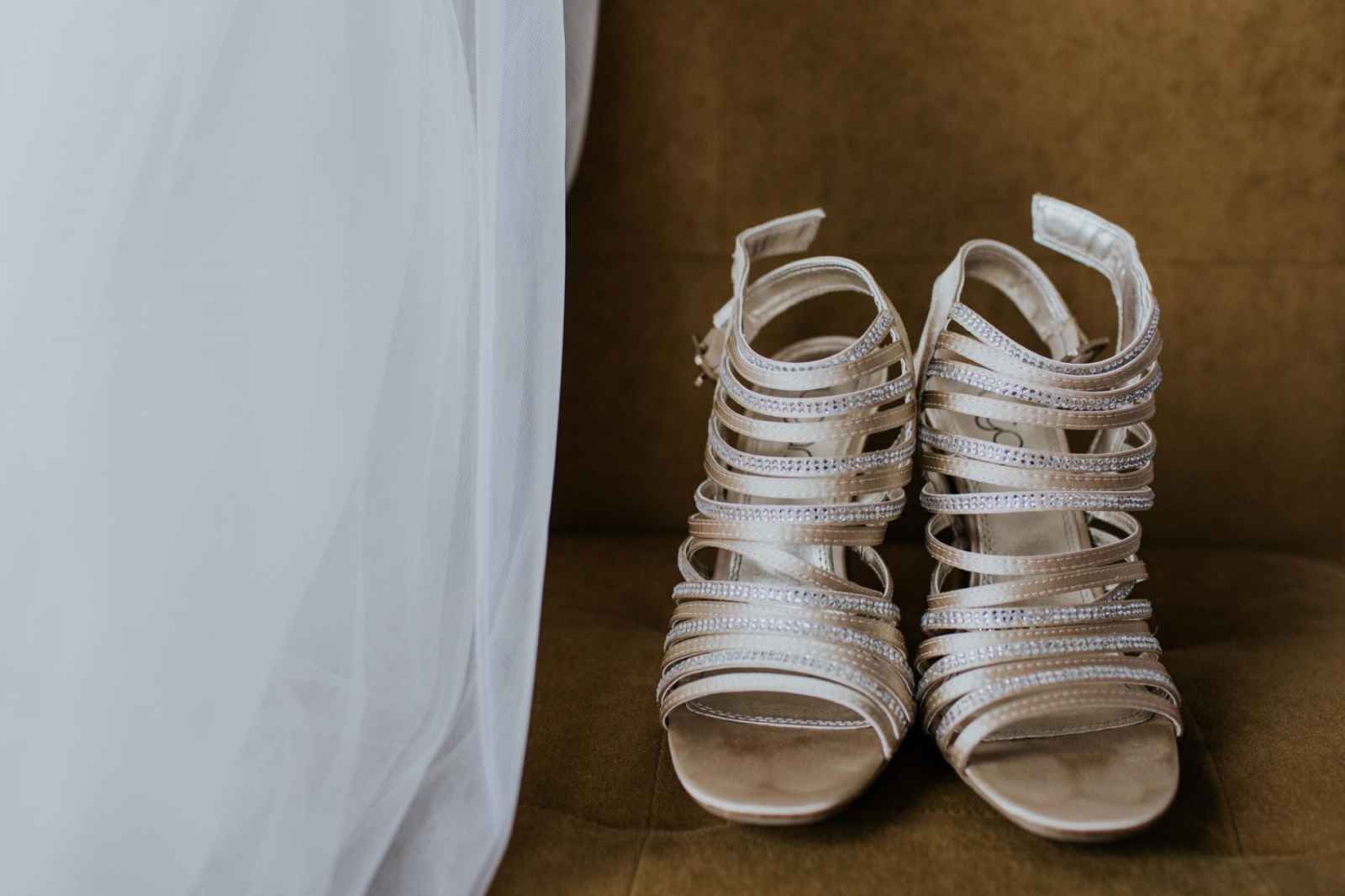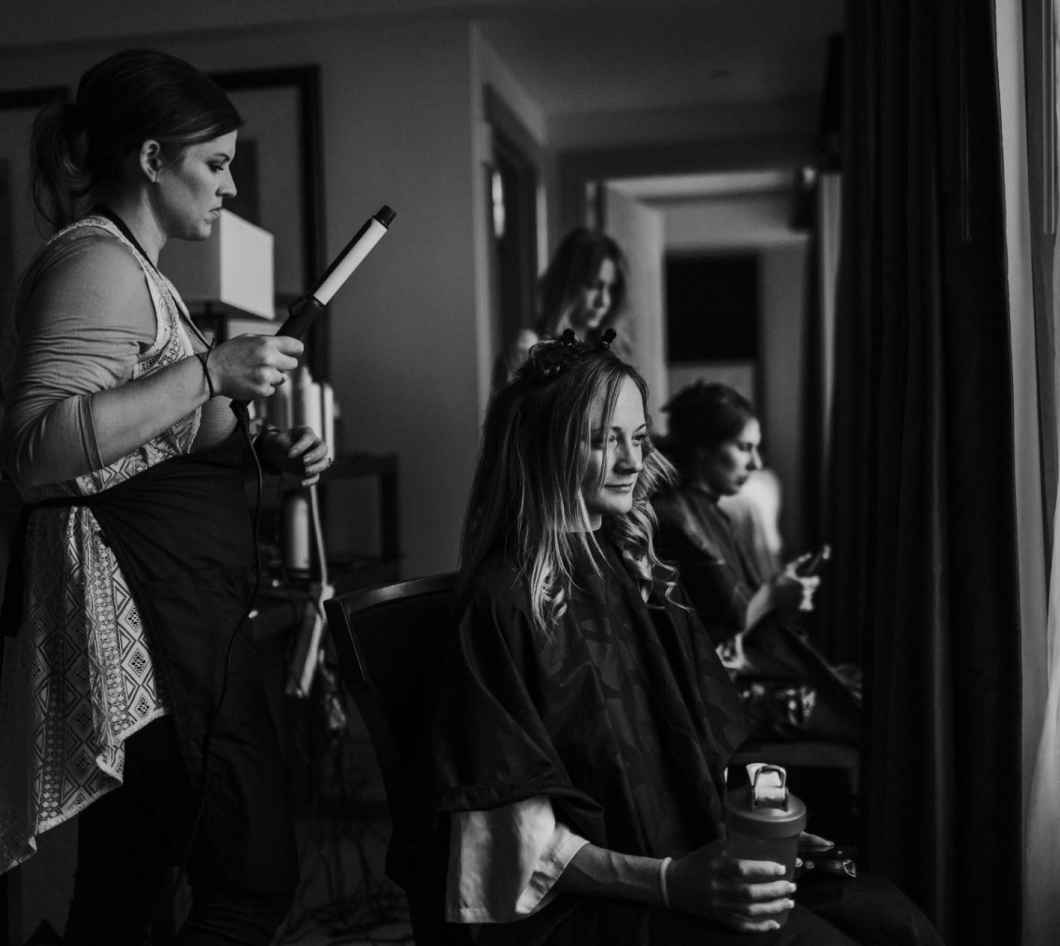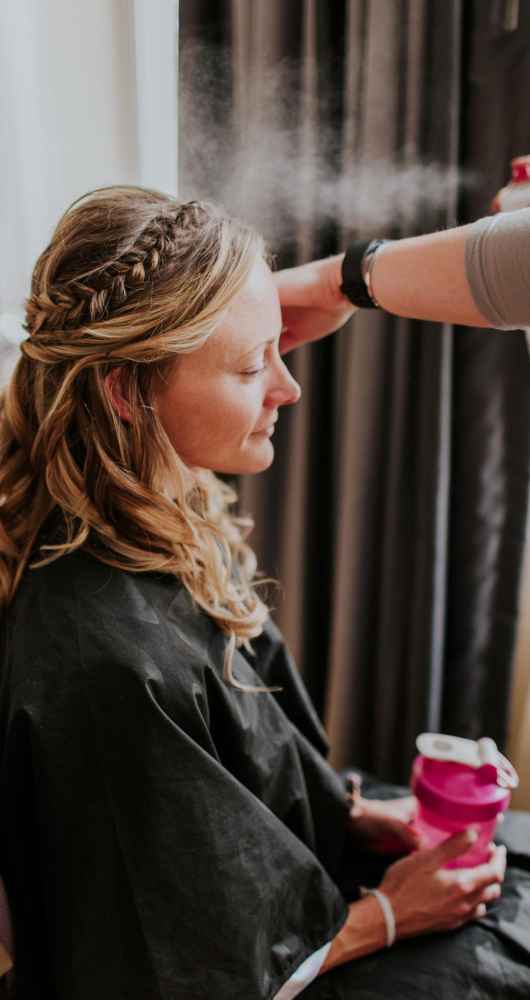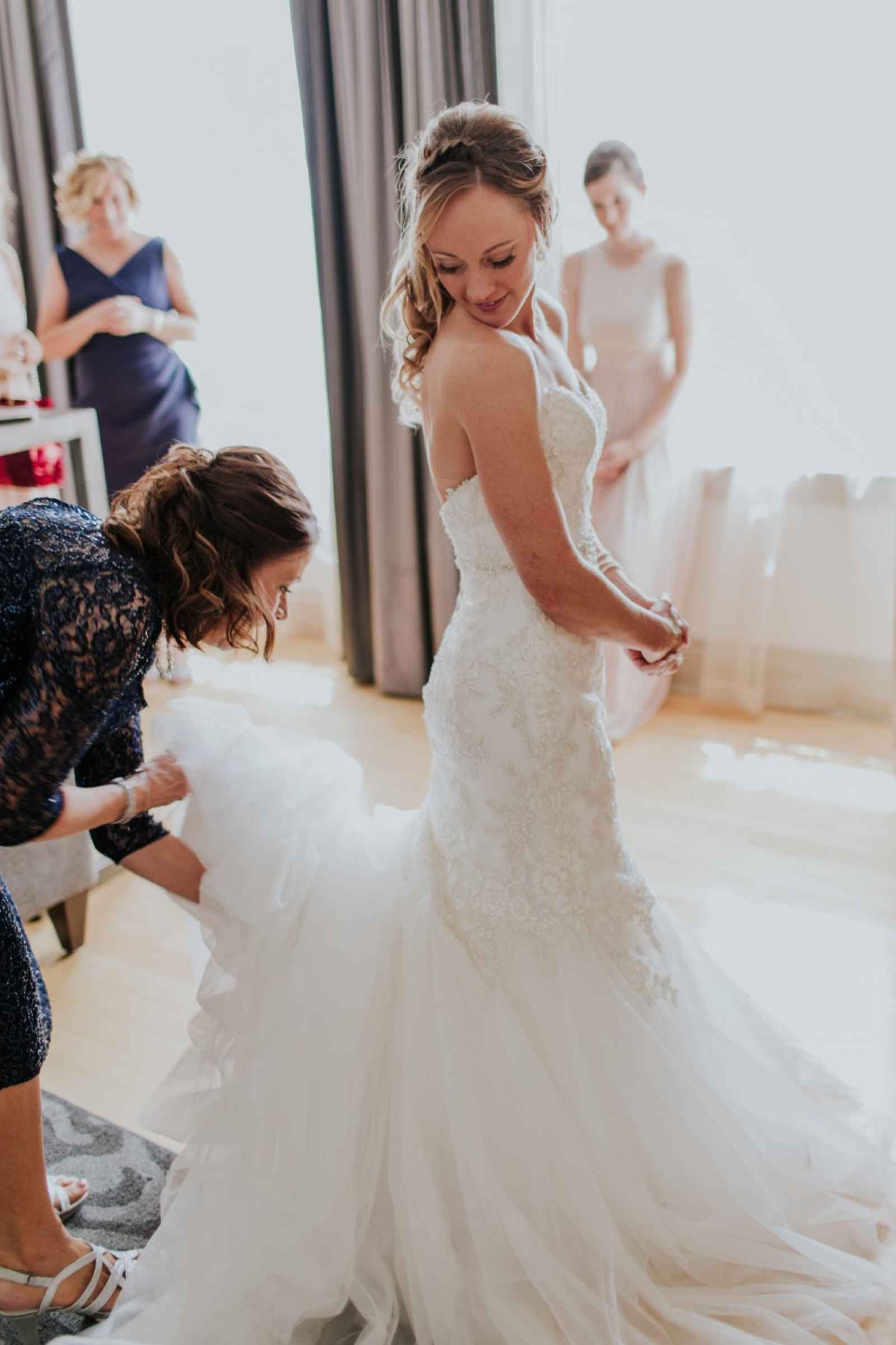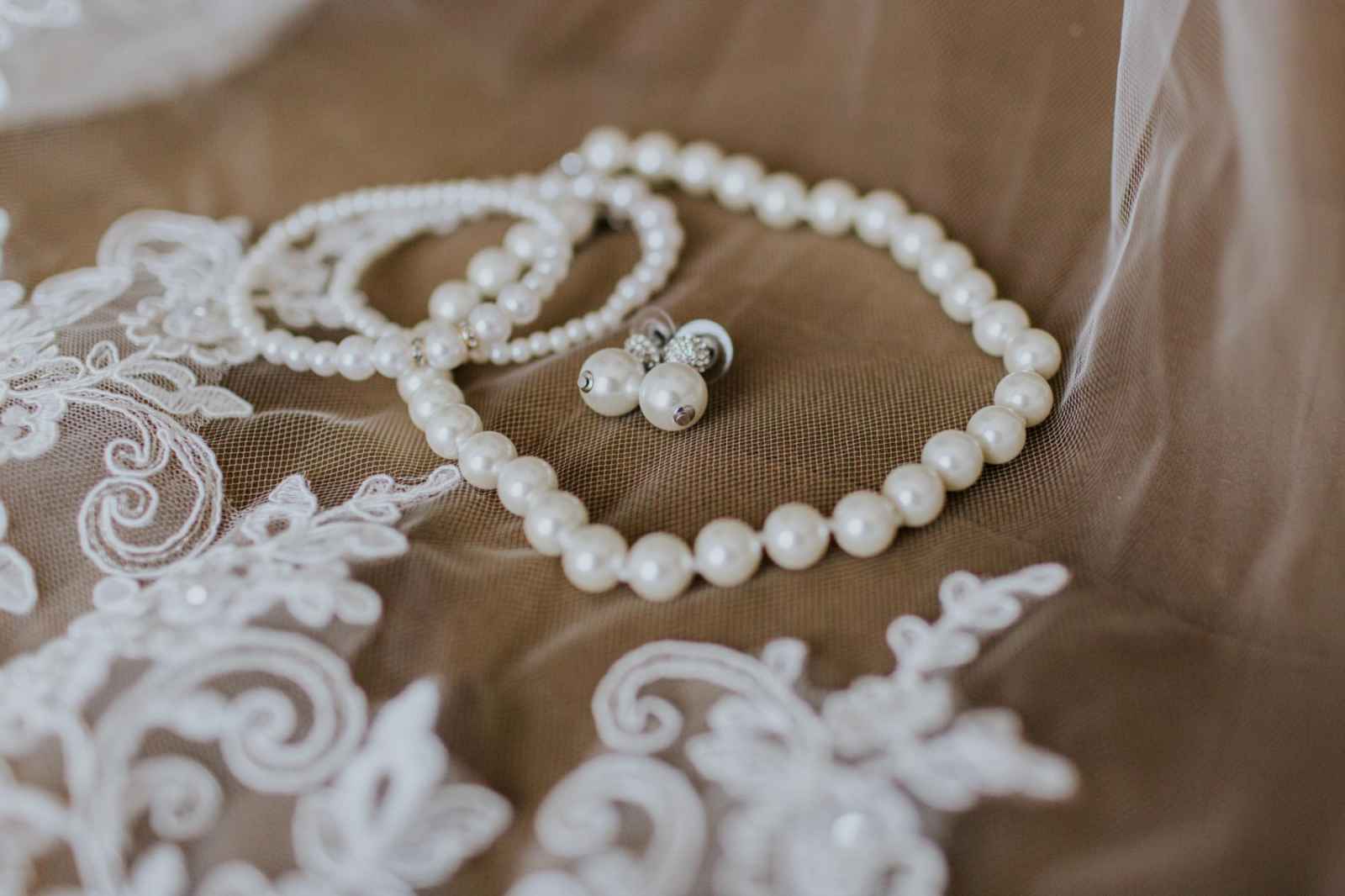 Emilie says, "Planning began with deciding about how big we wanted our wedding to be, and thinking about our favorite places around the Quad City area. It was a no brainer for us that it would be a local wedding where all of our friends and family could attend. We knew we wanted to have it somewhere fun and unique."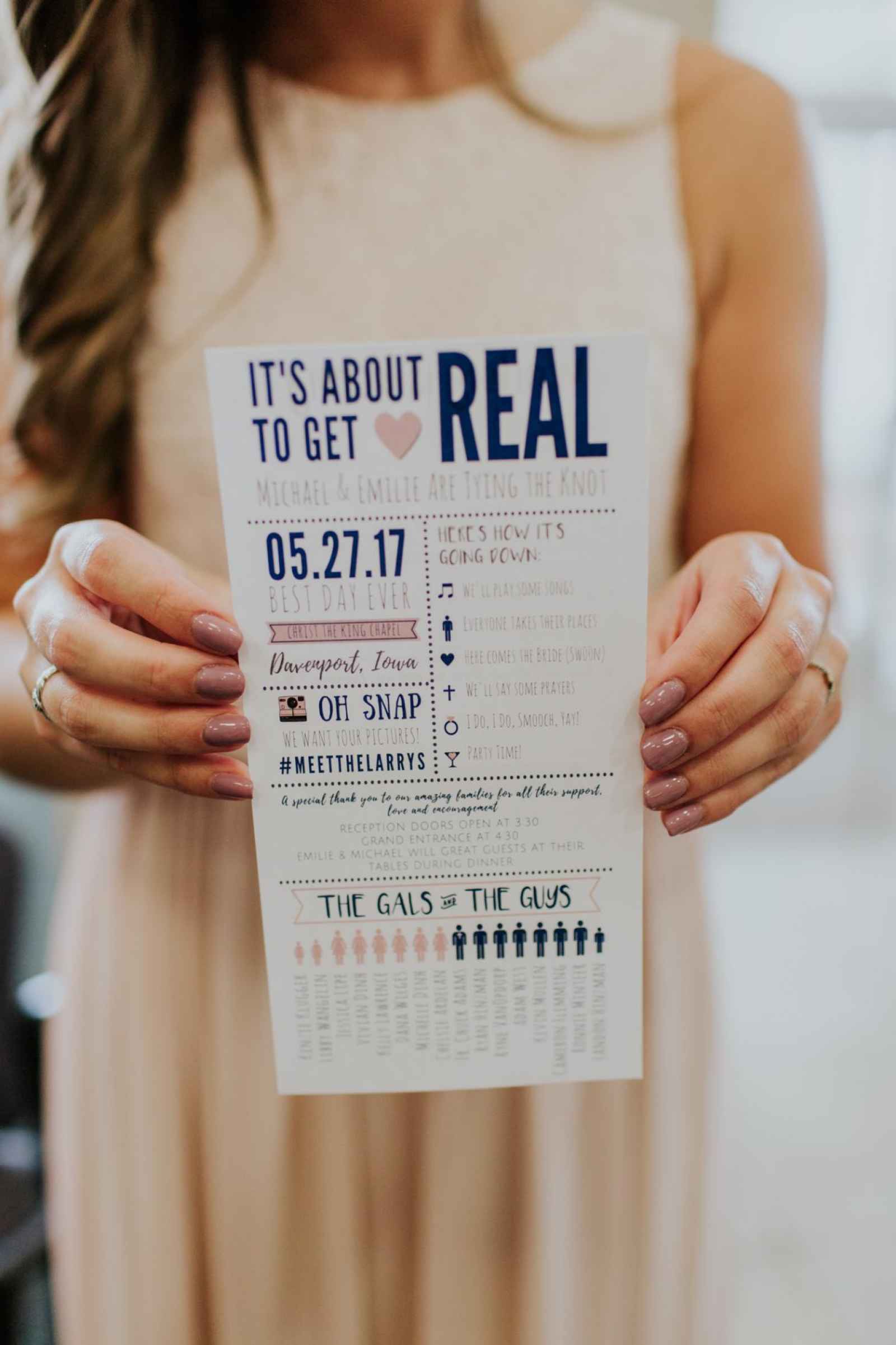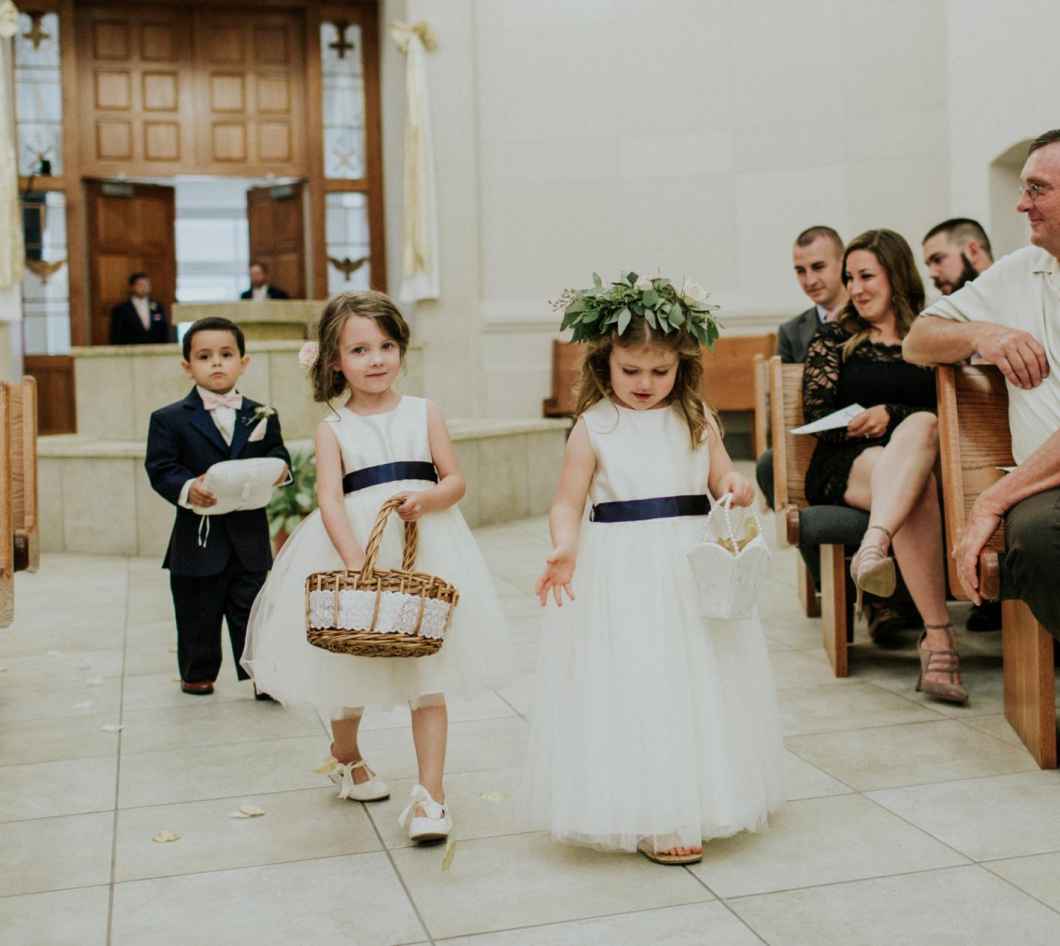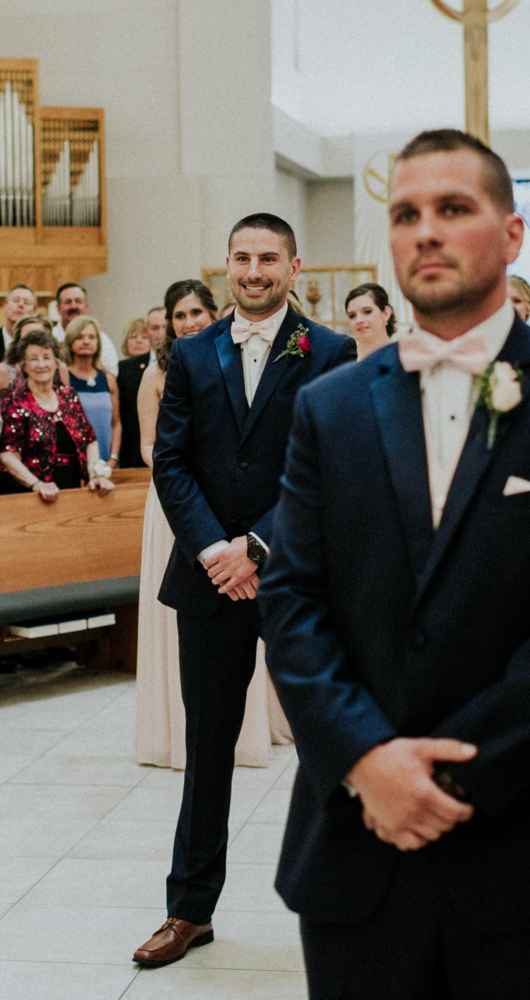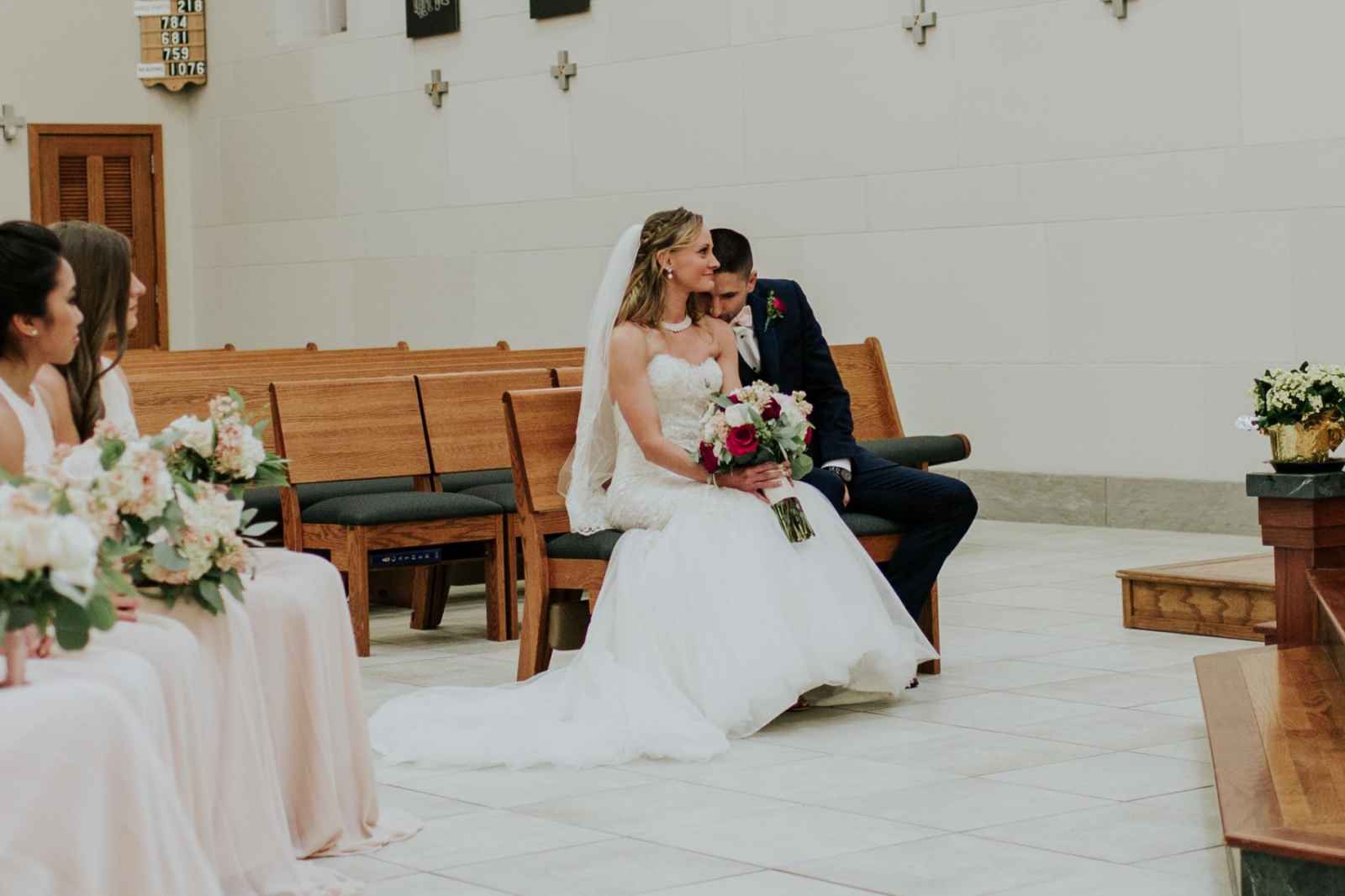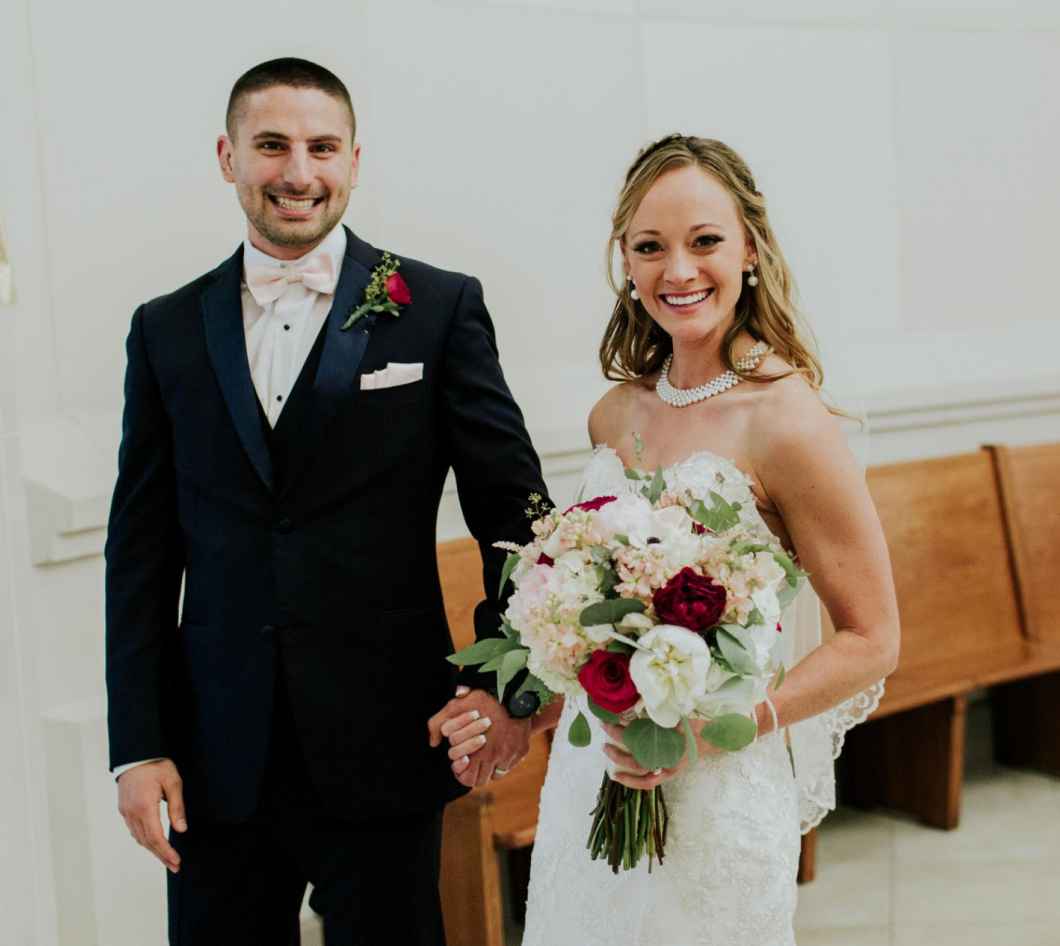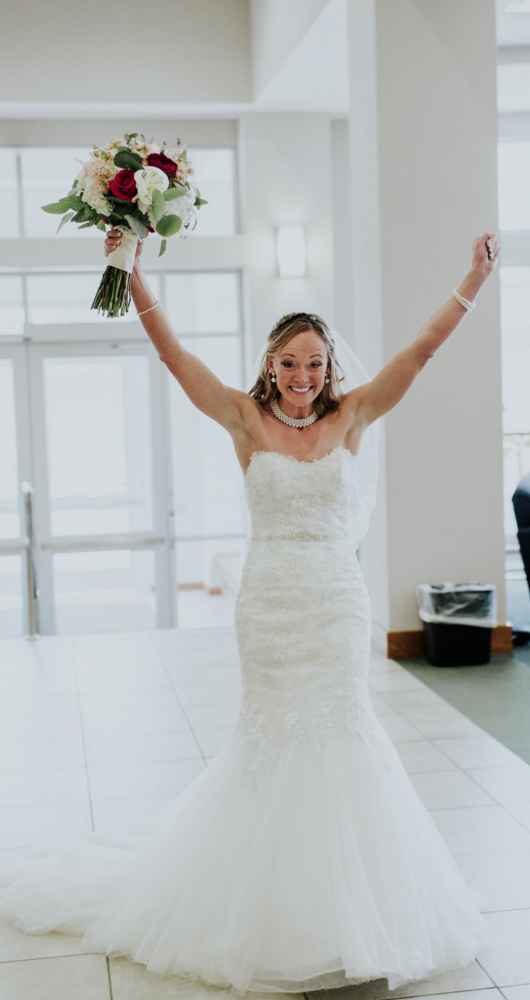 The husband and wife-to-be chose to get married where they first met—St. Ambrose University. Modern Woodmen Park, their reception venue, enticed them with its all-glass room overlooking the baseball diamond, a view of the river and bridge and a lit up Ferris wheel. "We also knew there would be a chance there'd be a game that night, which we thought would be bonus entertainment for our guests of all ages."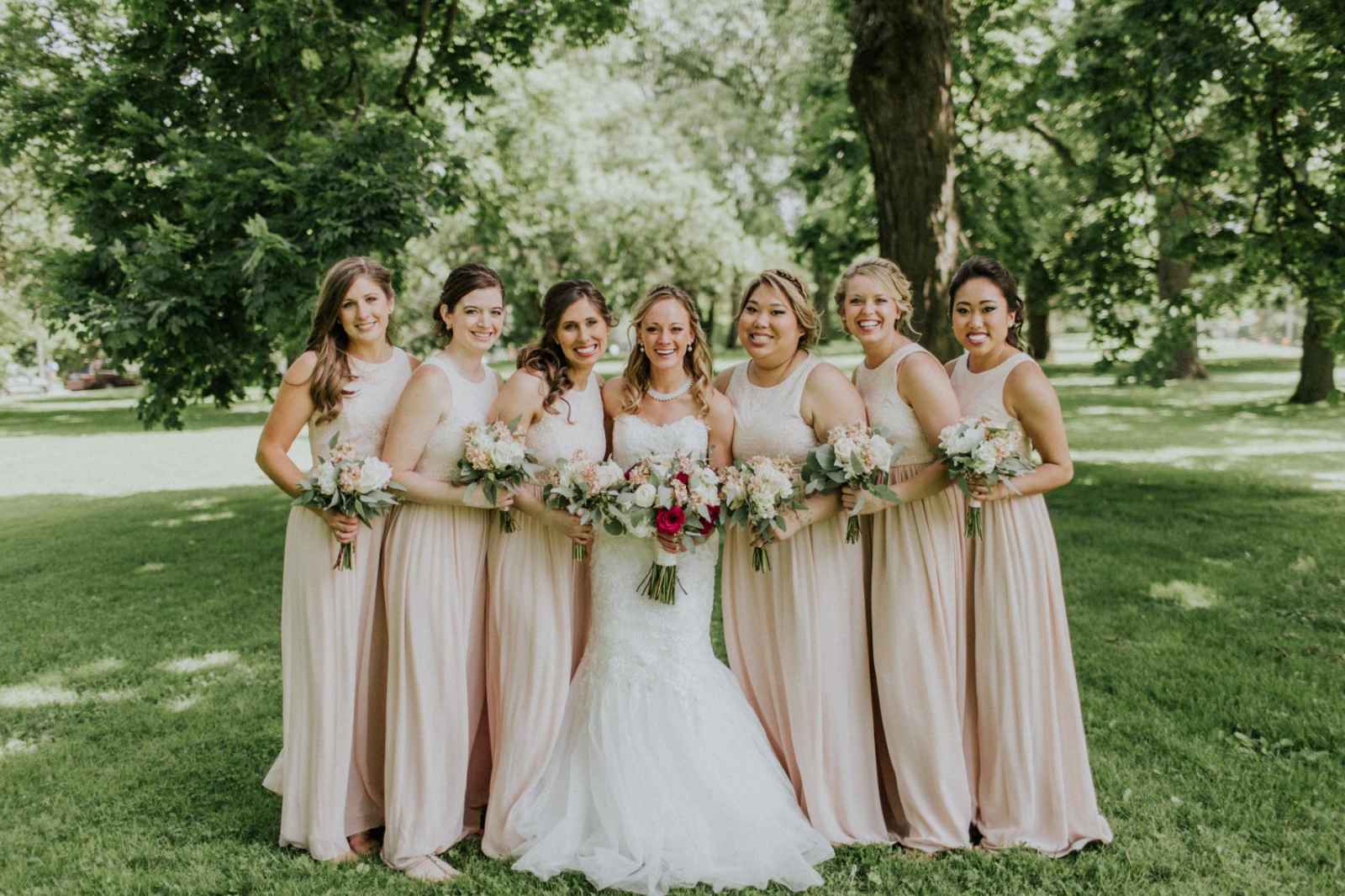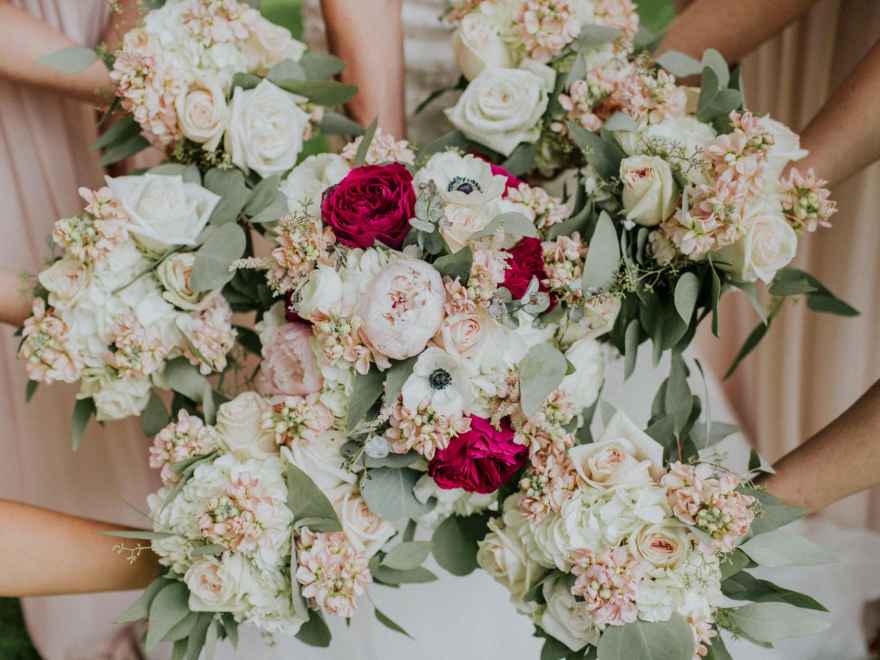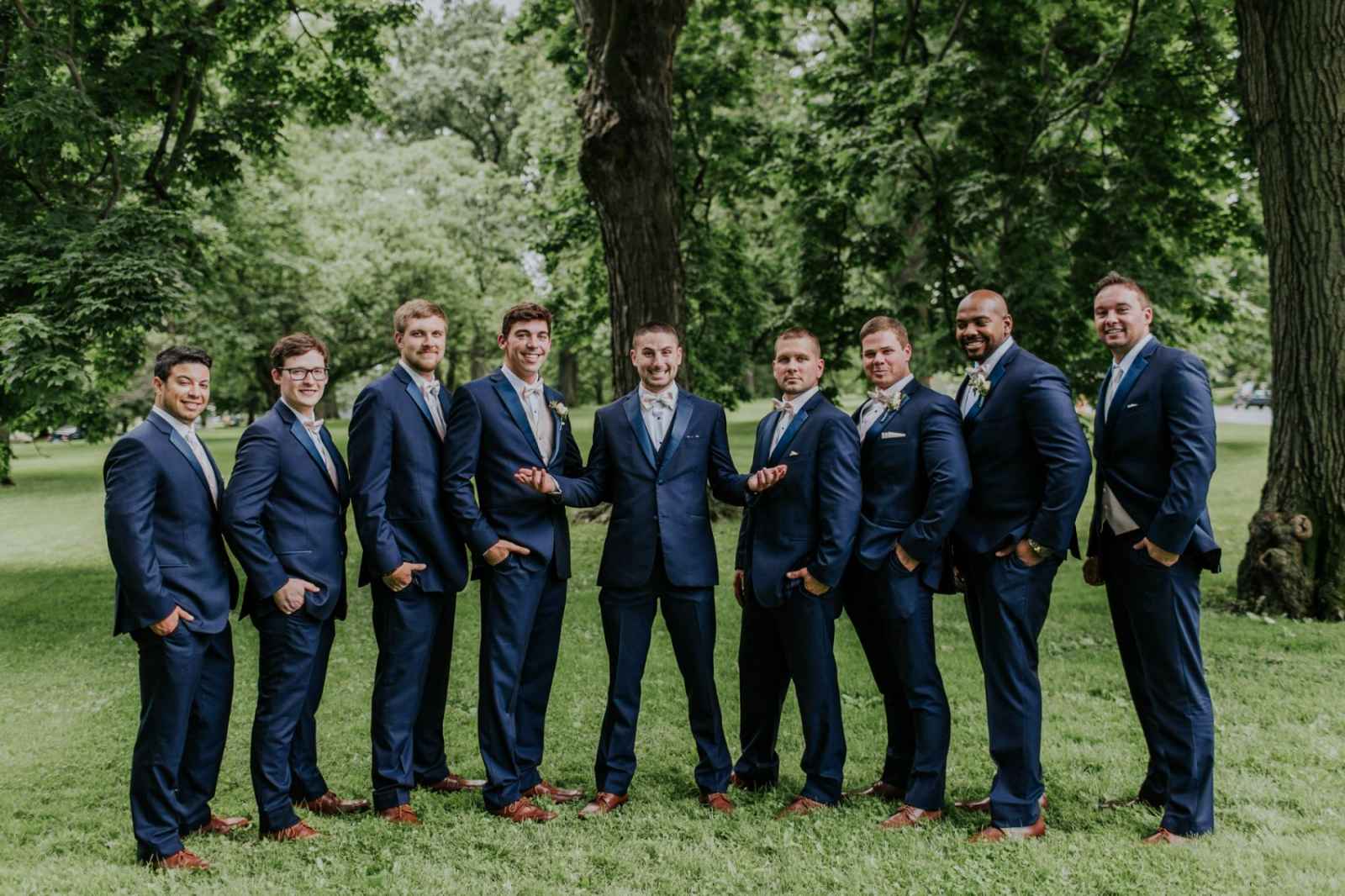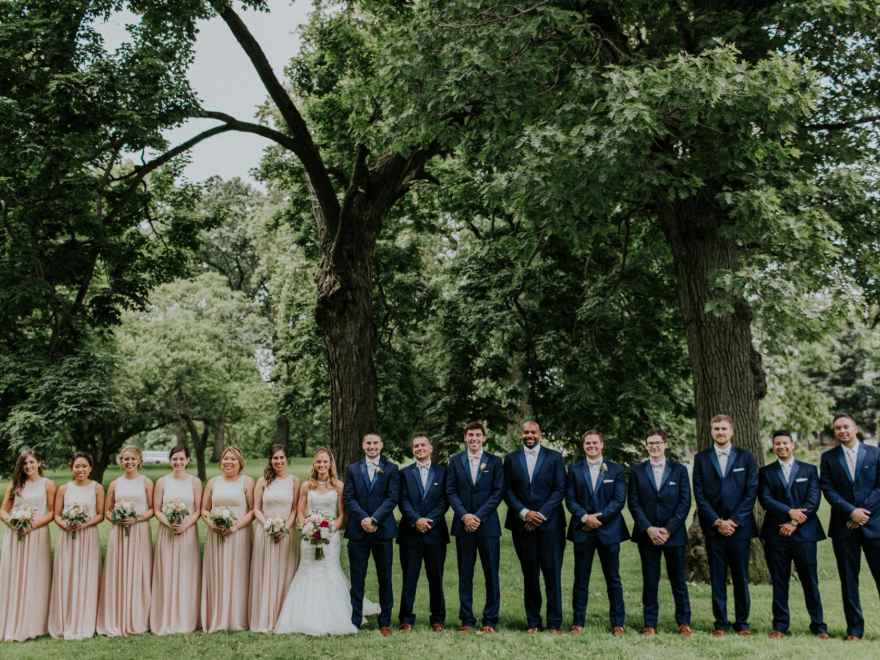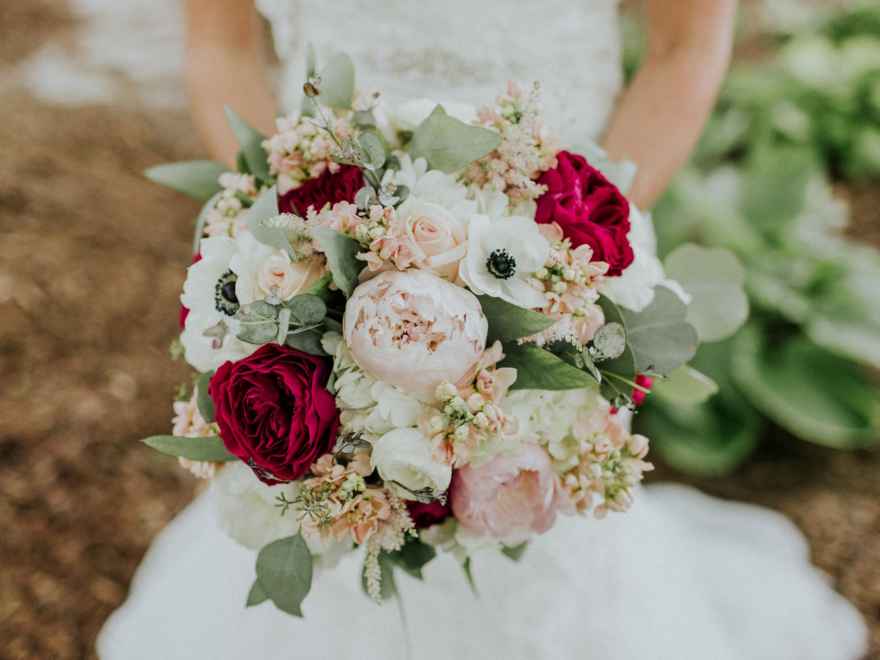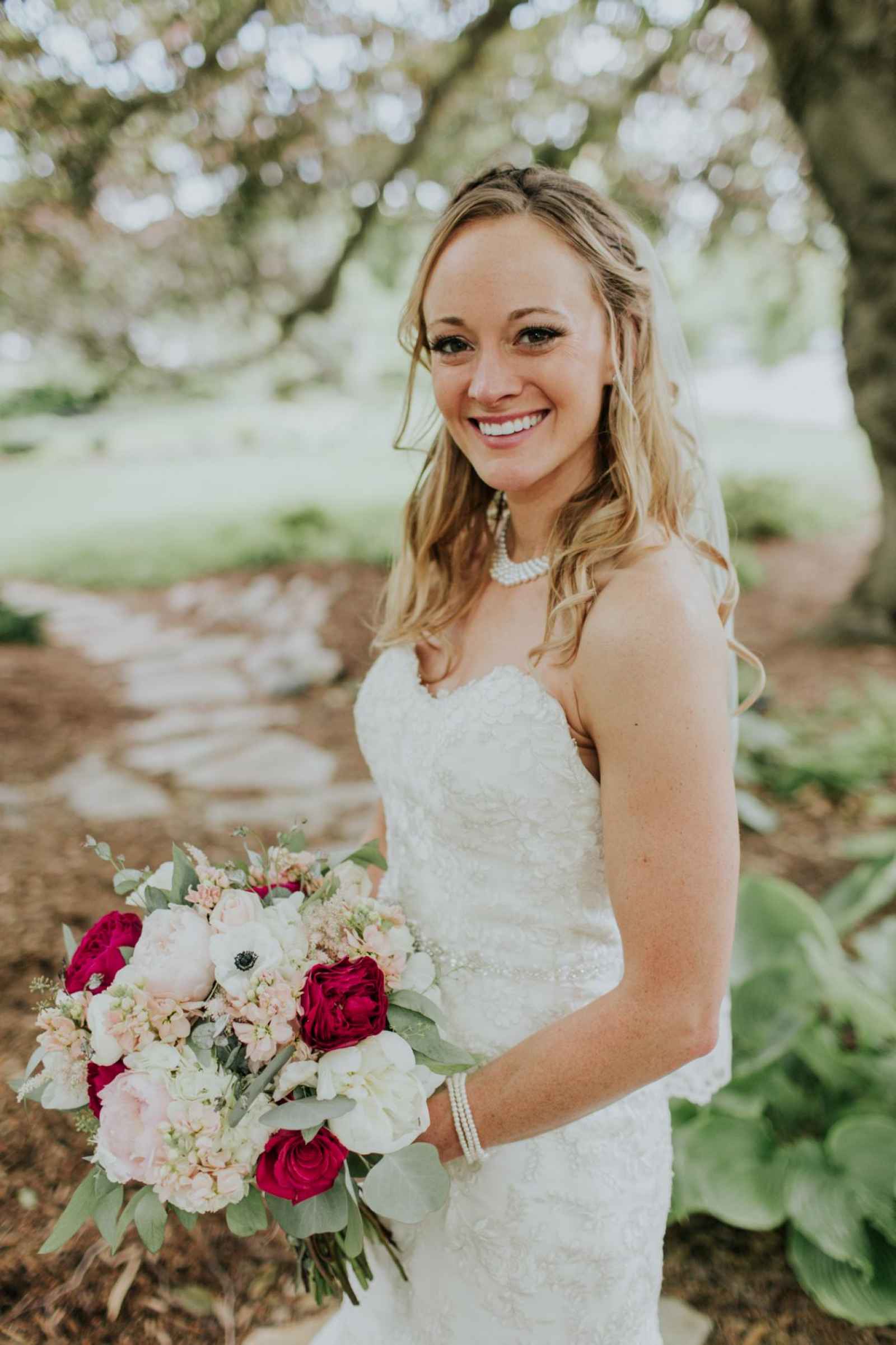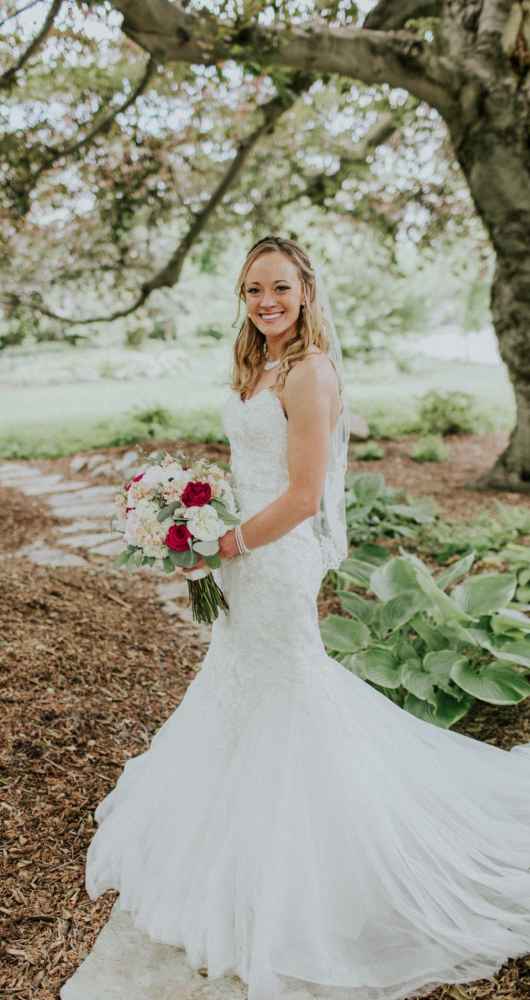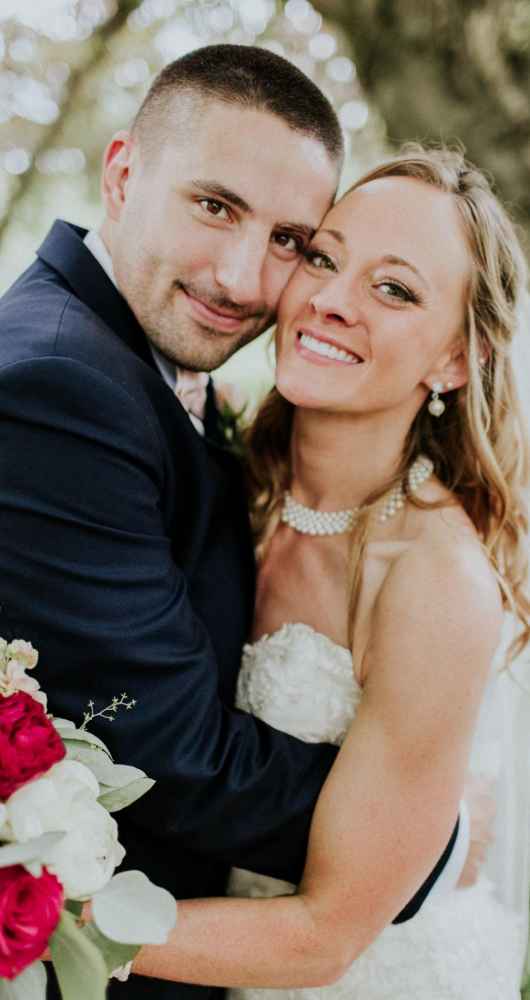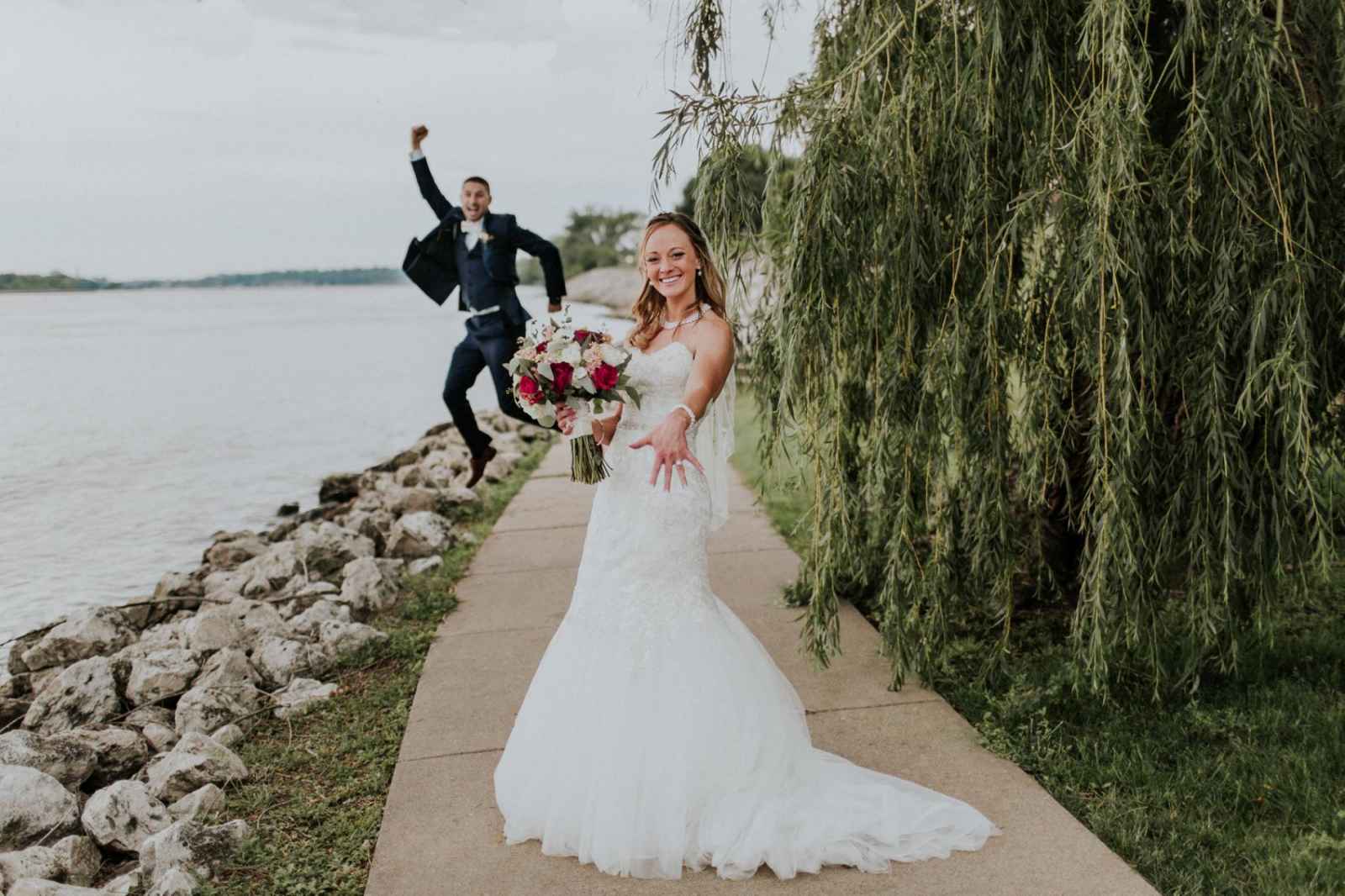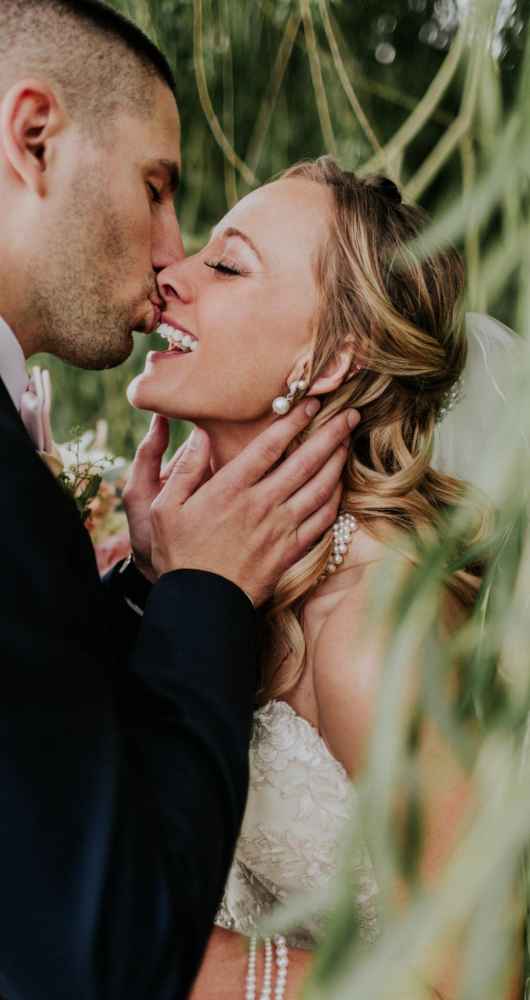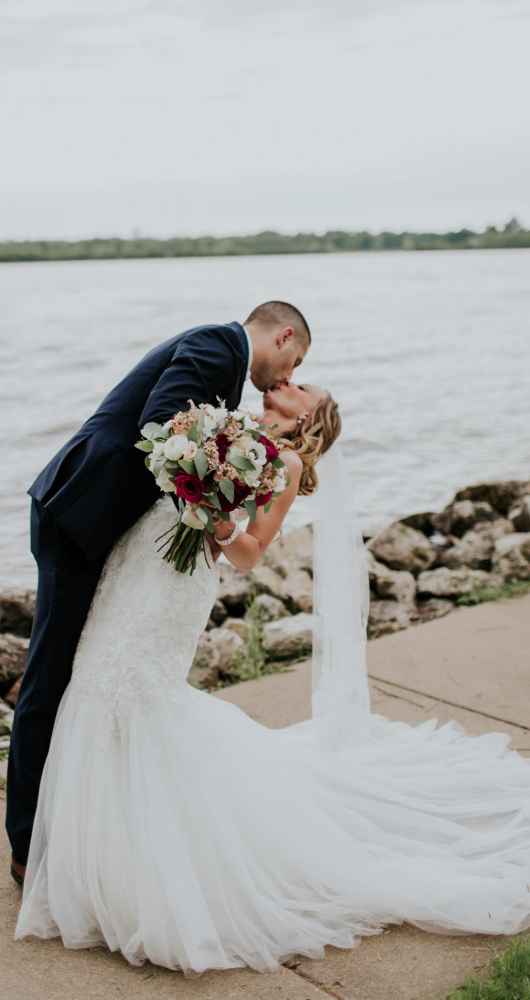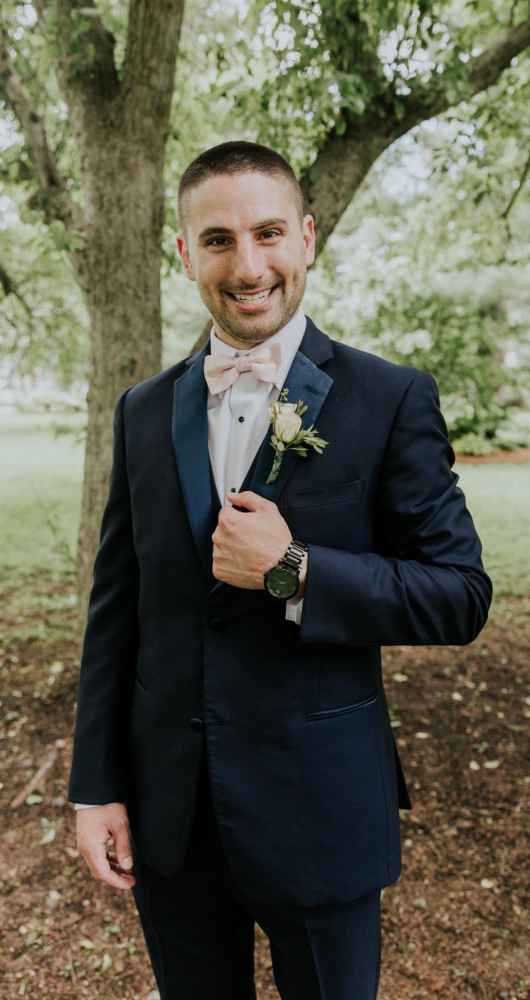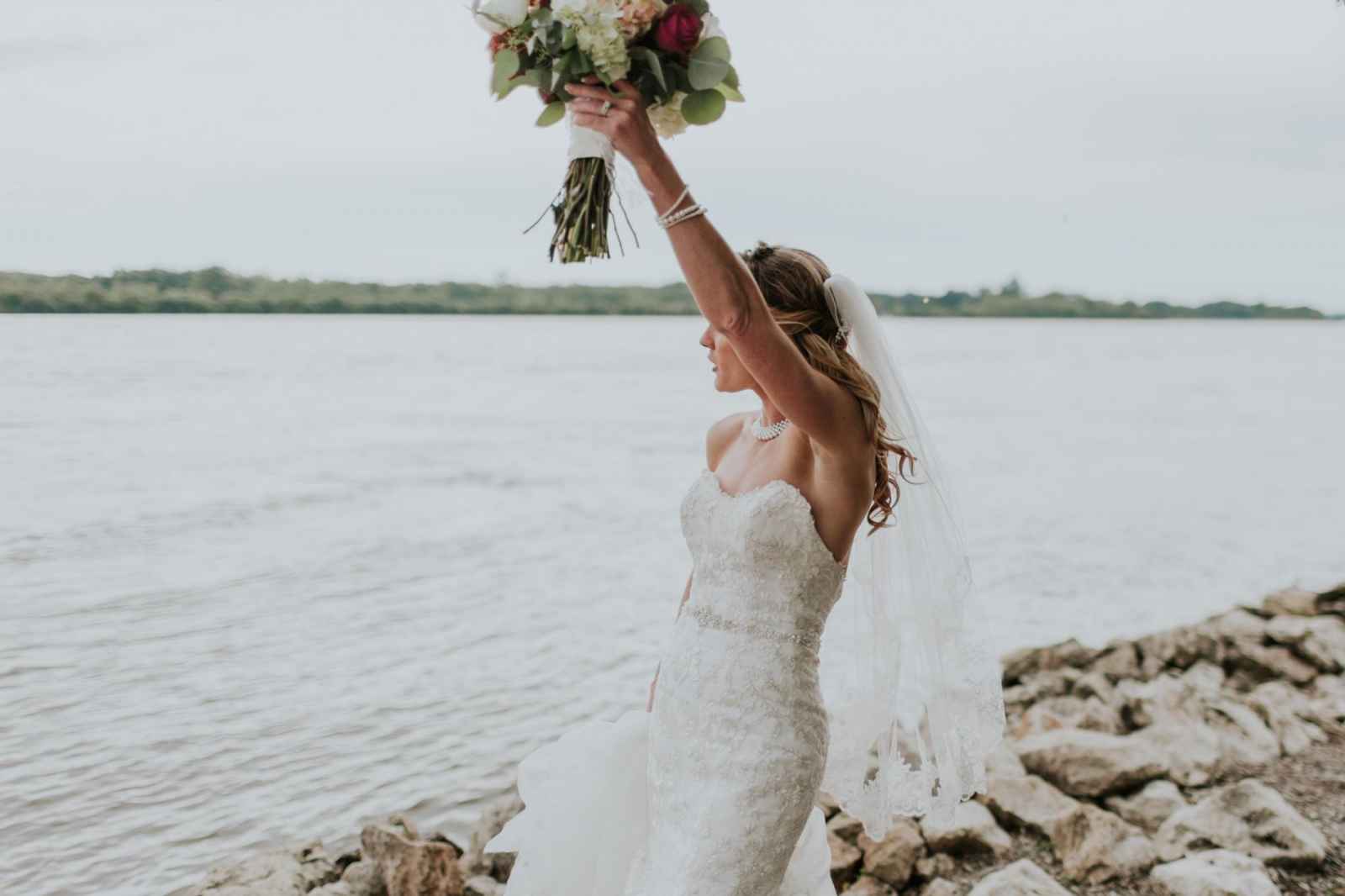 Emilie's Maggie Sottero dress came from Hope's Bridal in the Village of East Davenport, Iowa. "I always thought I wanted a big, puffy 'princess dress,' but as I tried on the dresses, my moms and grandmas agreed that the fit and flare style of this dress was the perfect style for my figure. We all fell in love with it!!"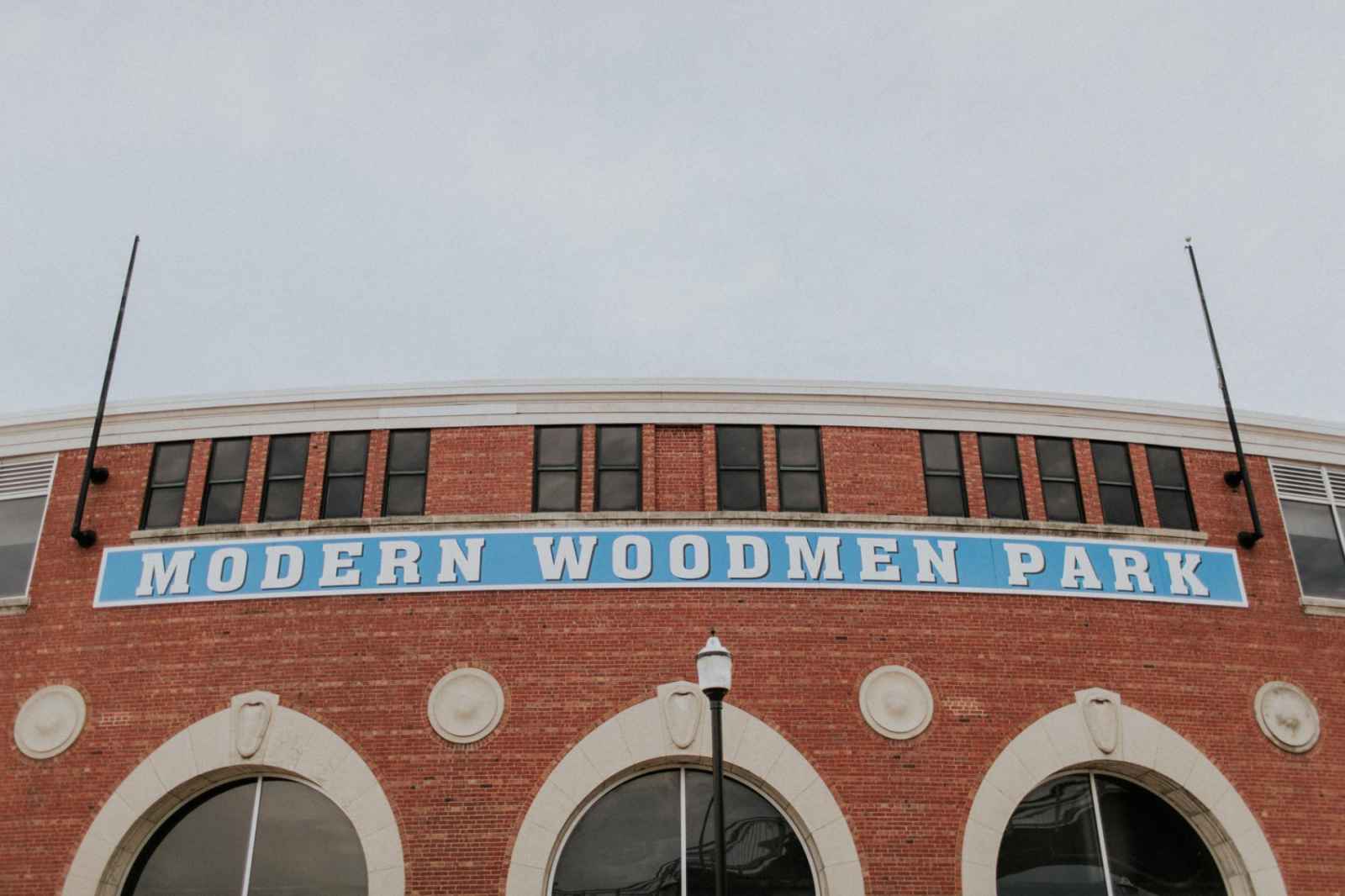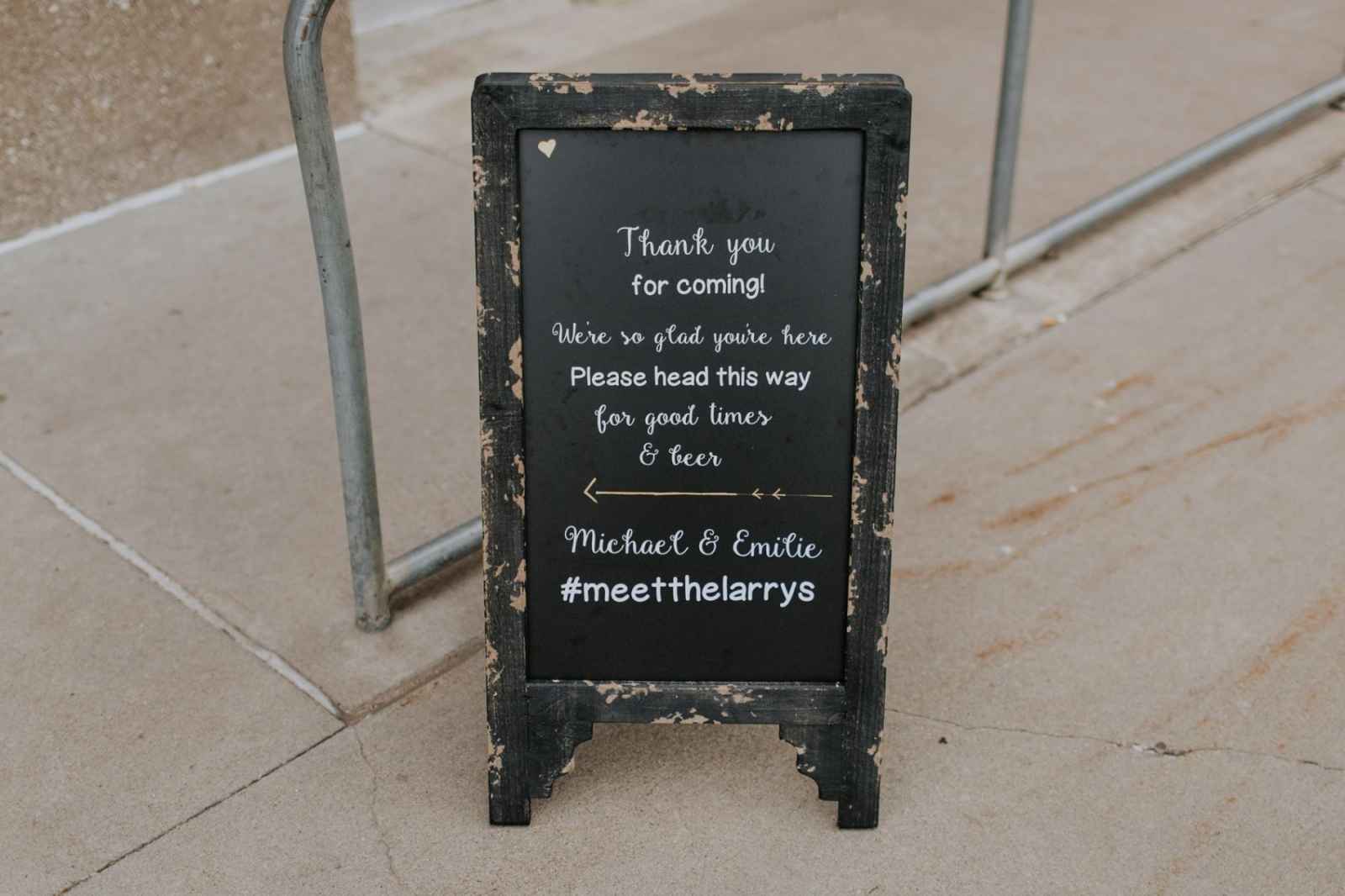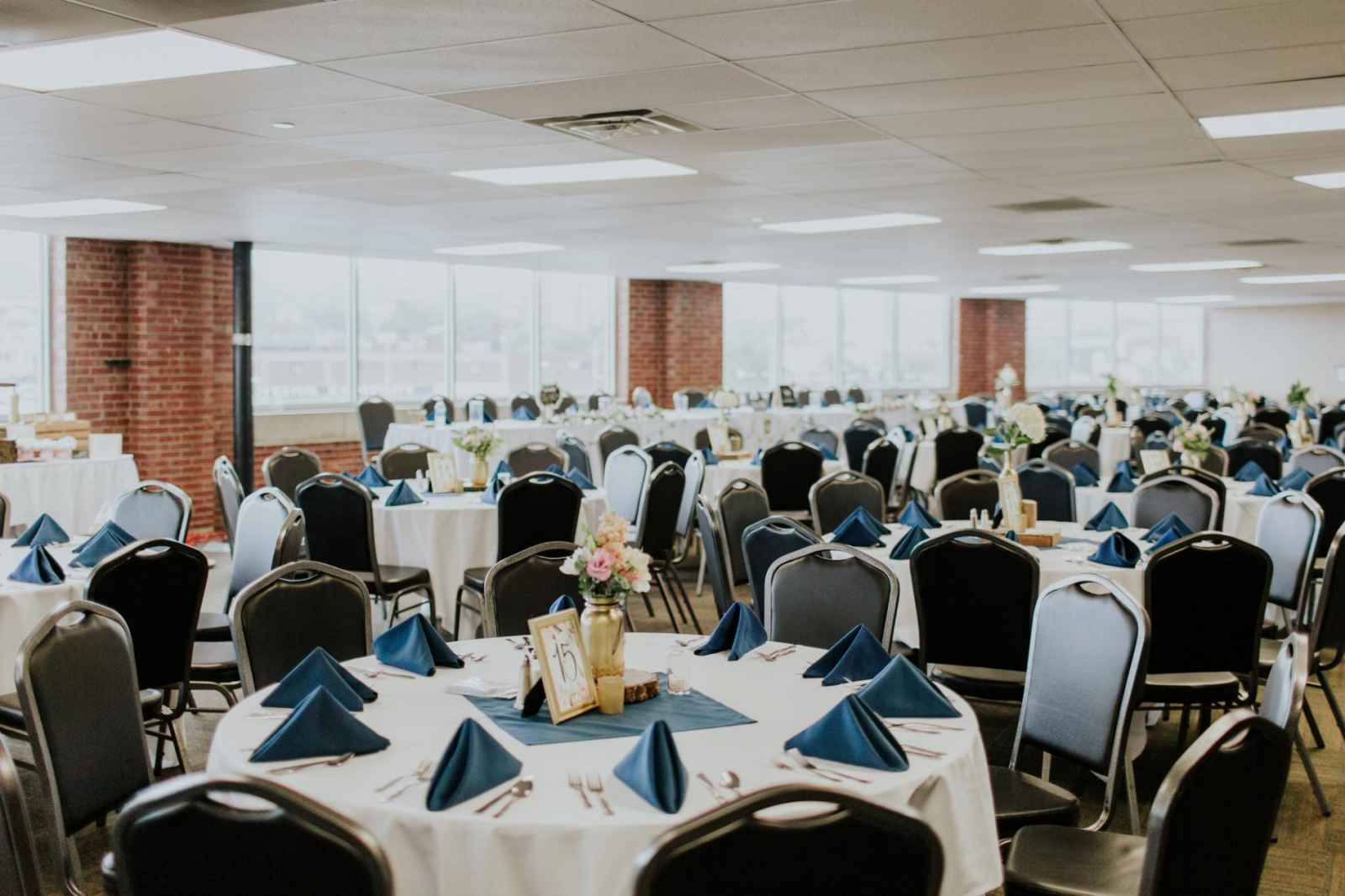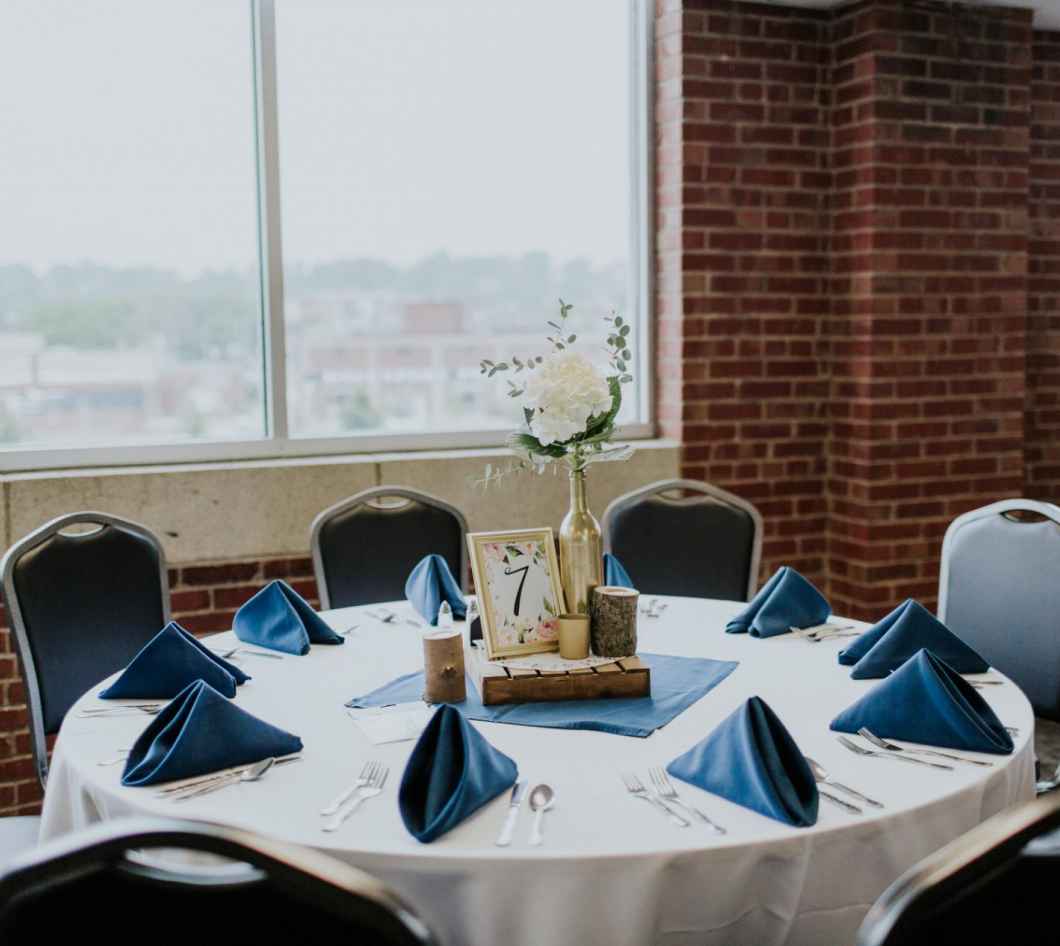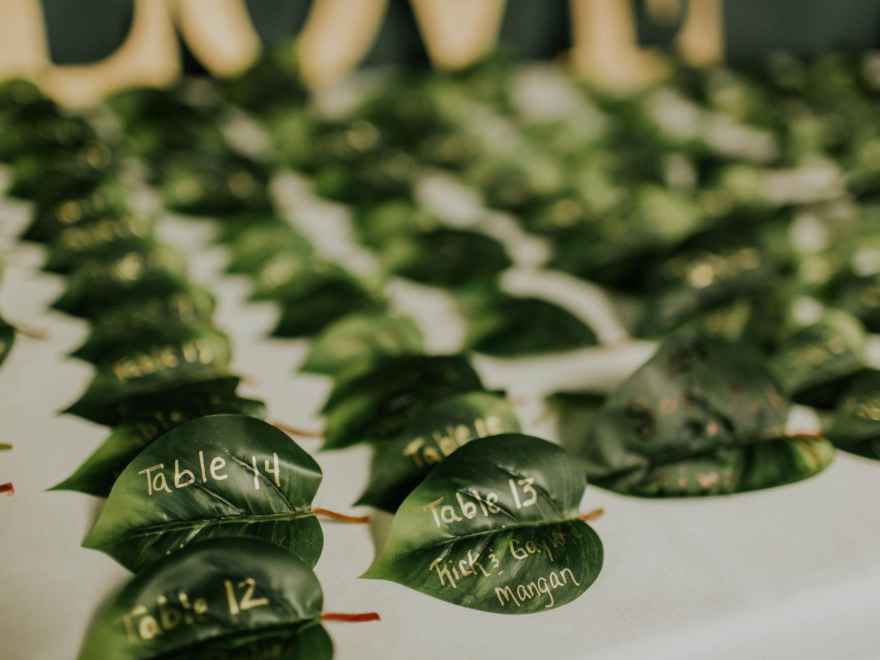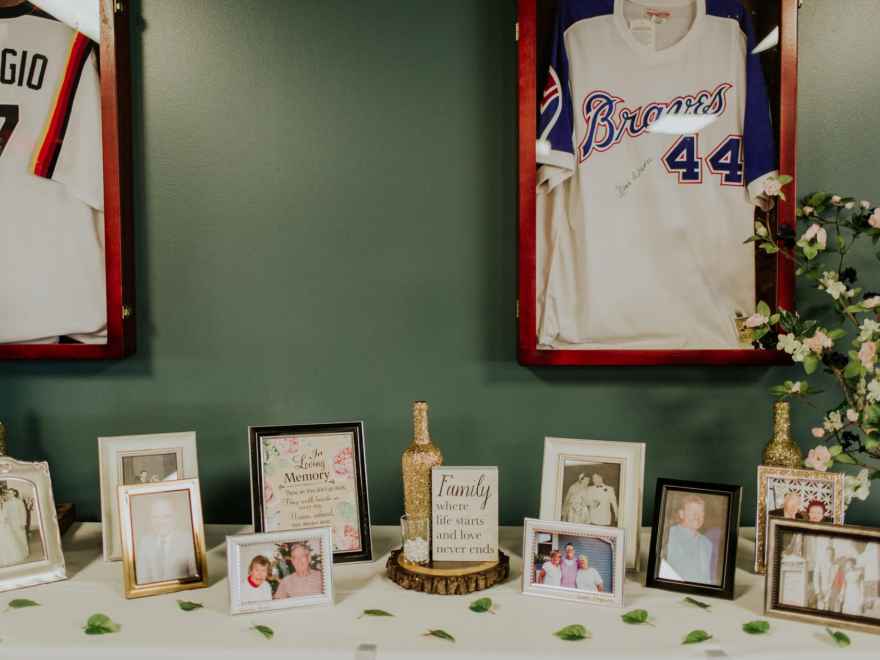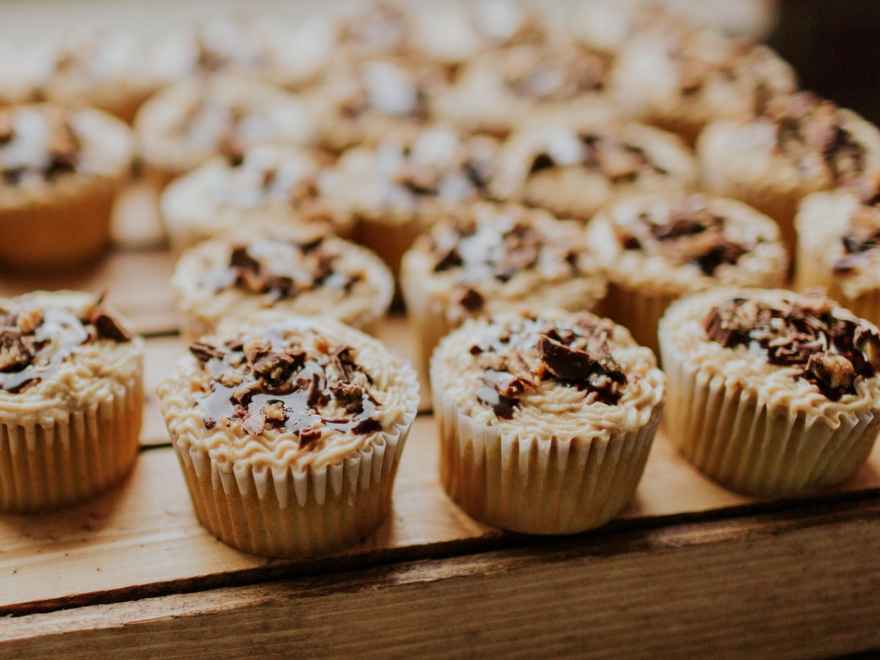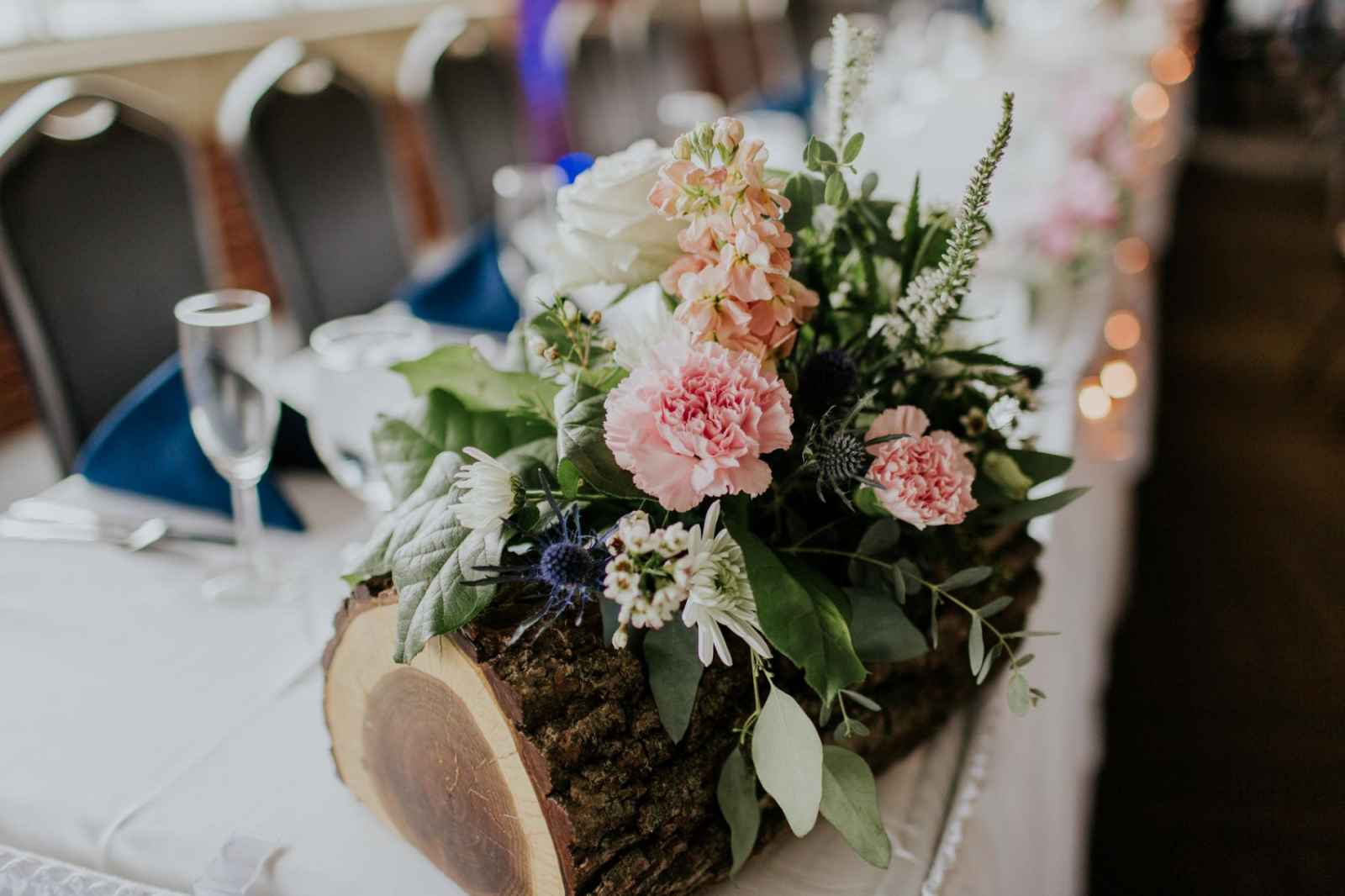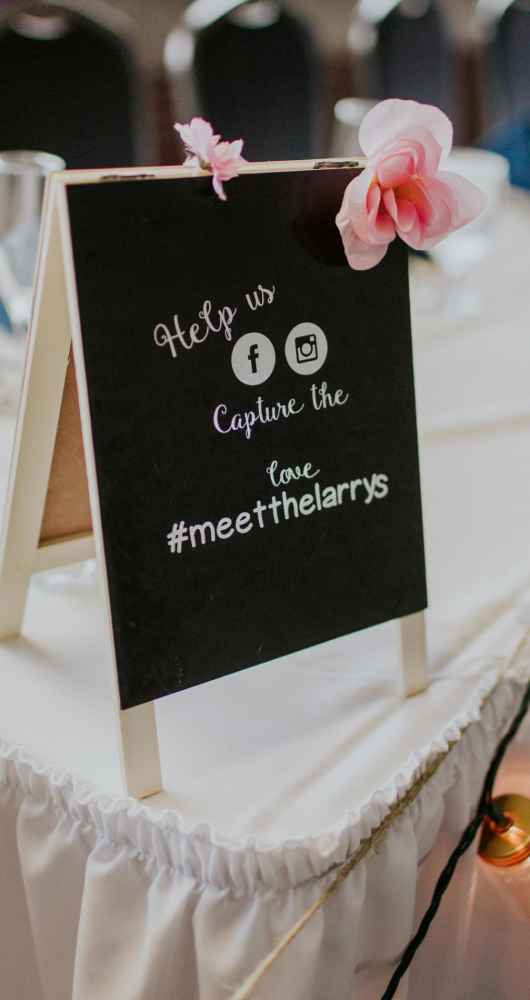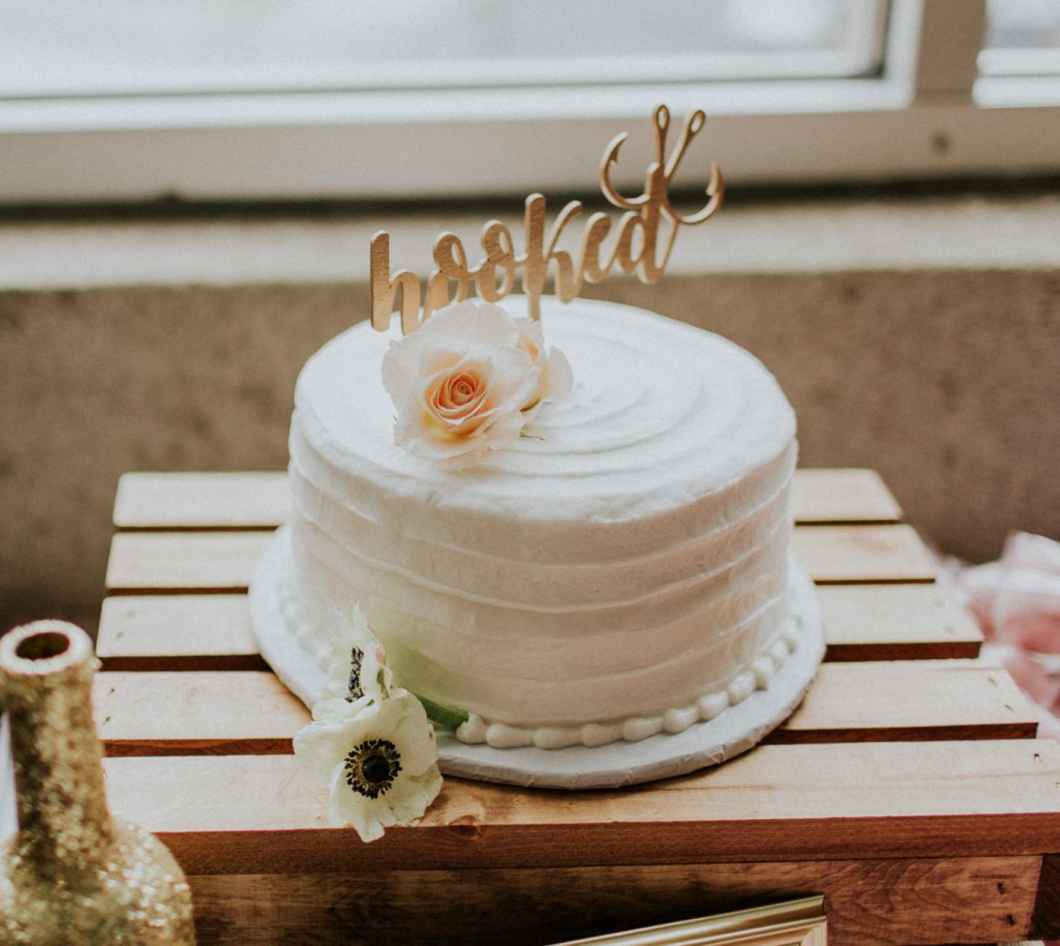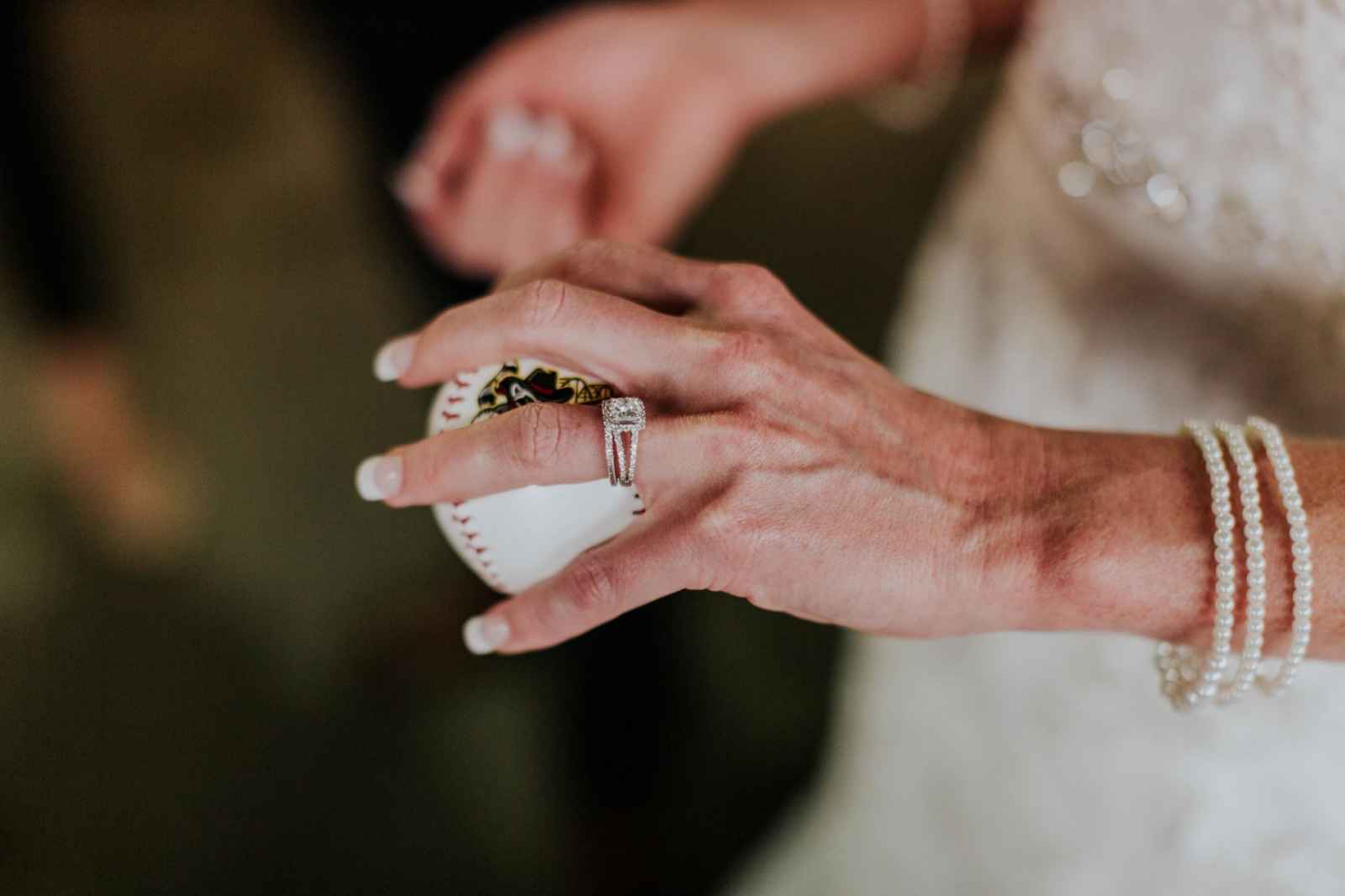 Emilie and Micheal's blush pink, navy and gold "rustic glam" wedding was a true labor of love as Emilie, with the help of her Maid of Honor, bridesmaids and parents, did almost everything herself. "I found all my décor second hand or bought it from Hobby Lobby and turned it into centerpieces with essentially paint and ribbons," Emilie explains. "My Maid of Honor put together the flower arrangements herself using bulk flower stems. I don't know what I would have done without her! She was truly a blessing and a lifesaver."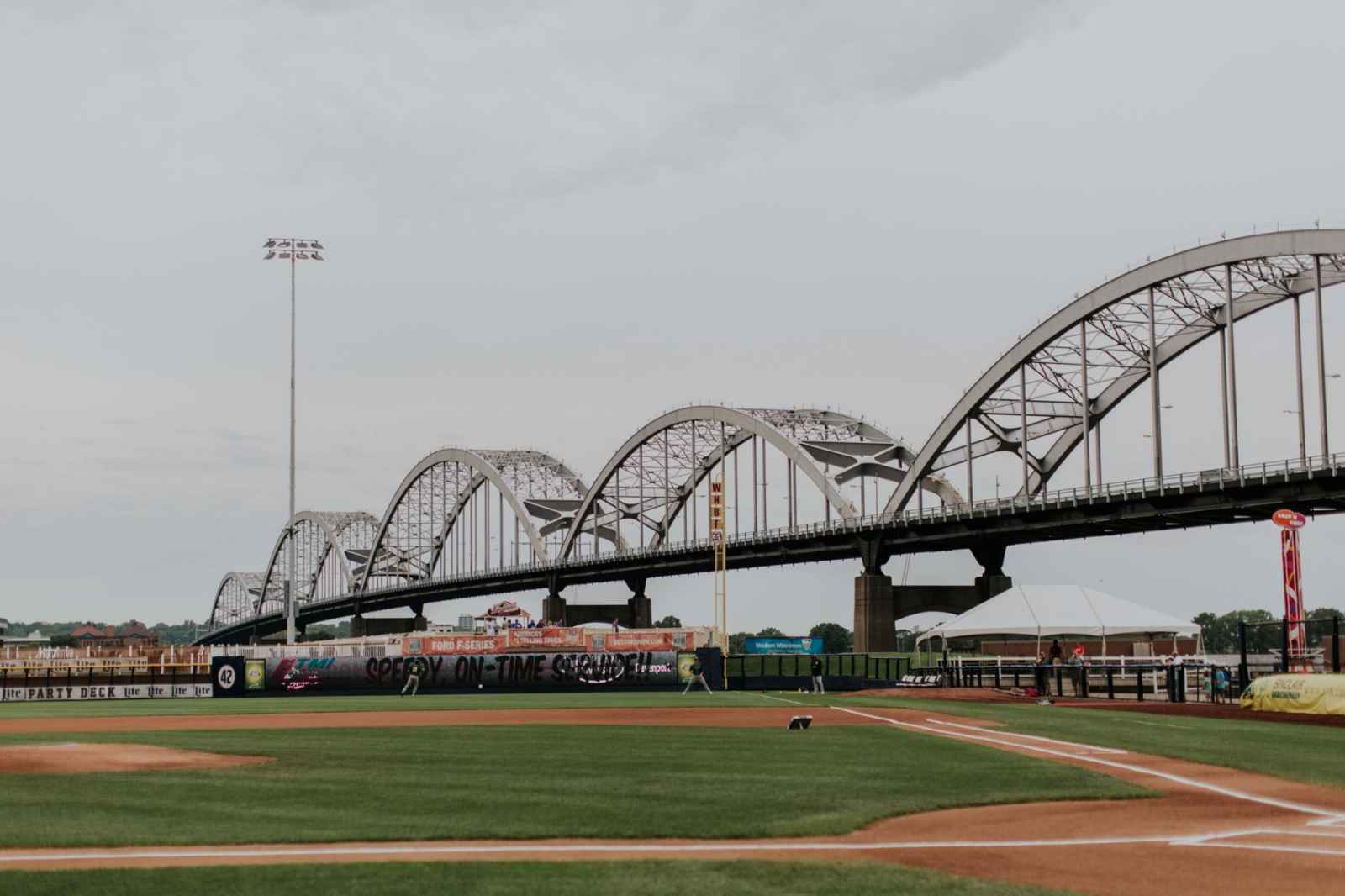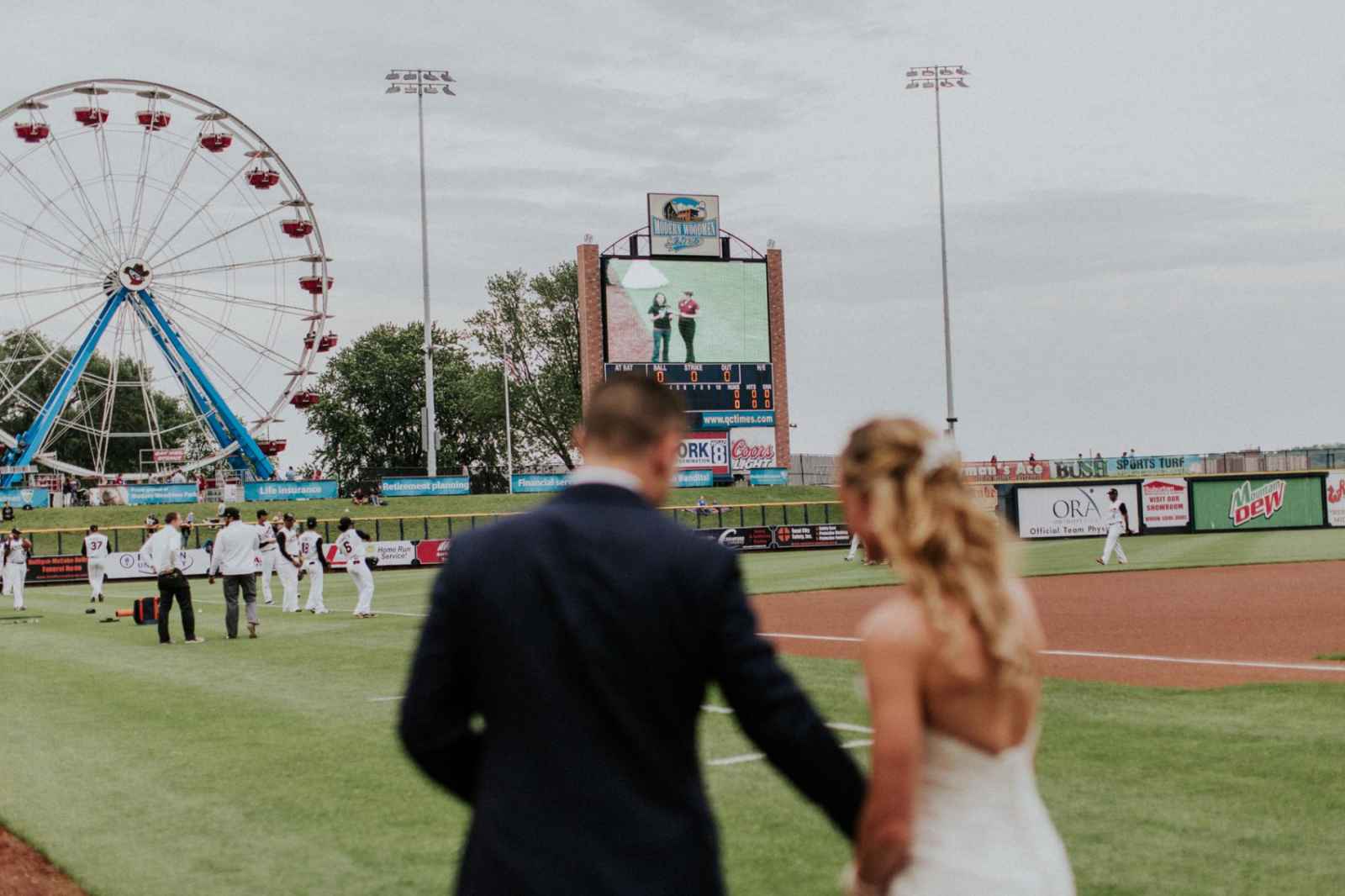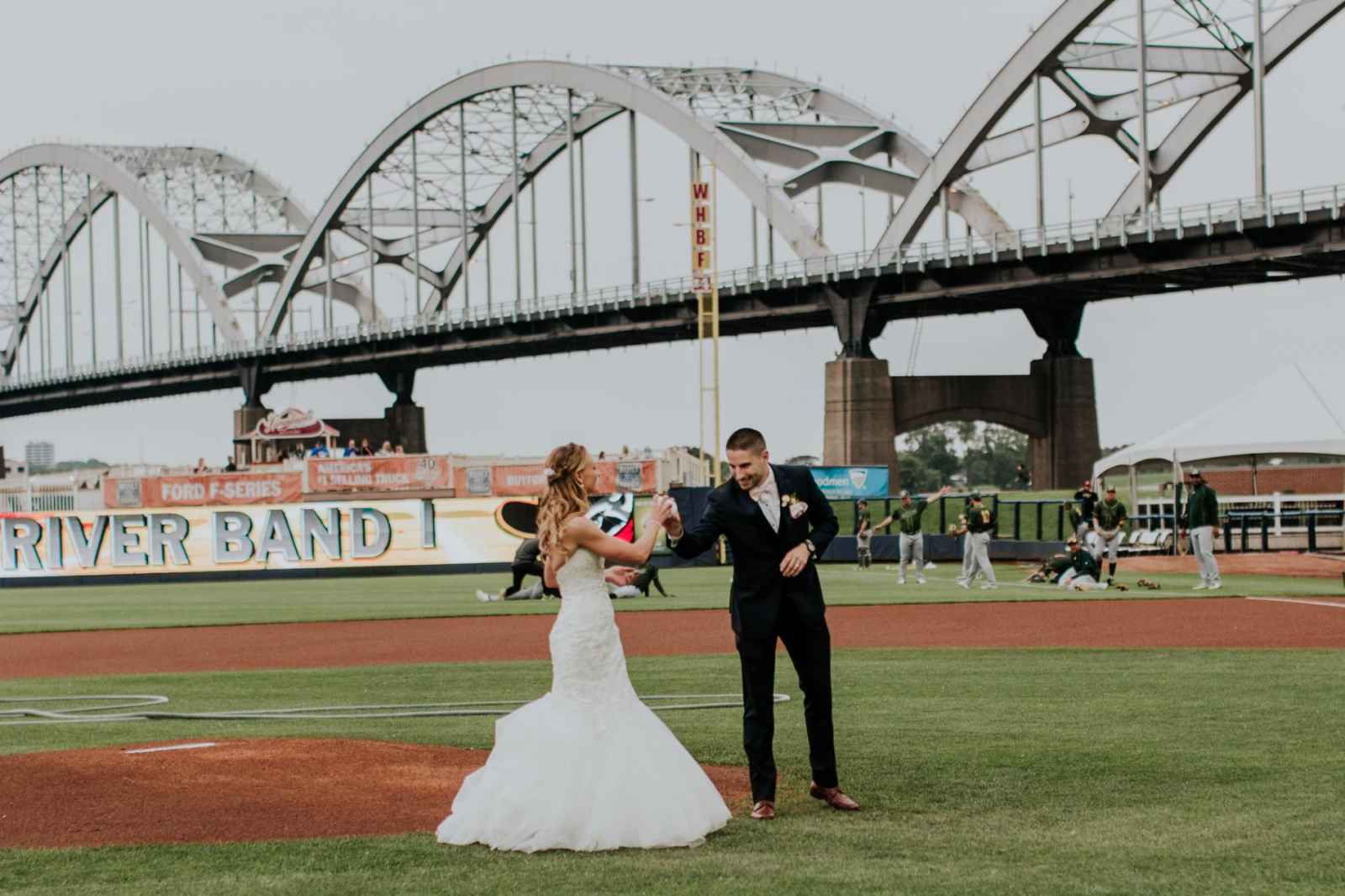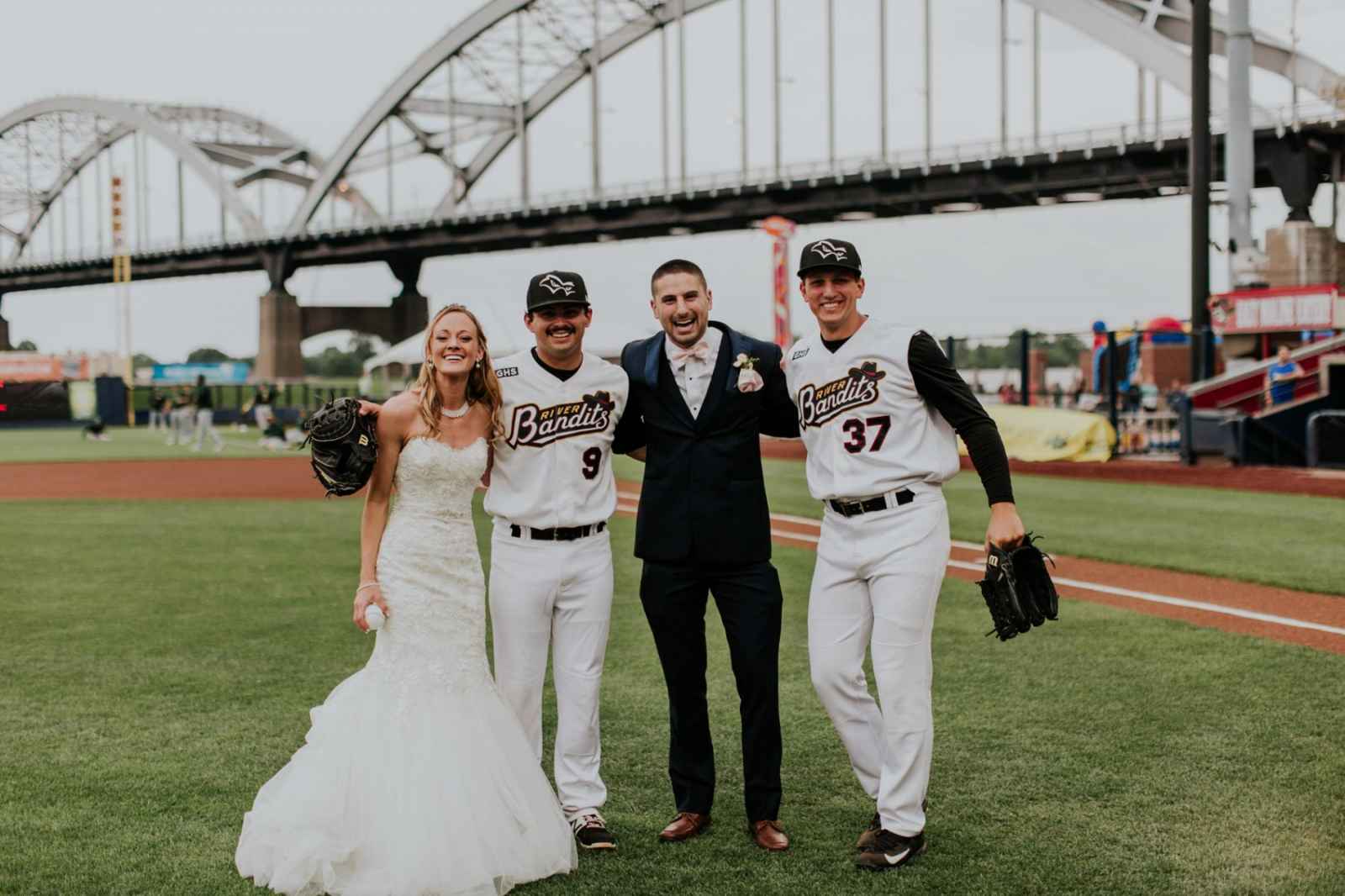 What We Love
Emilie says, "The fact that we were at the country's best minor league ballpark during a game made it unforgettable. Our entire wedding party got to ride the rides at the park without having to wait in line. Thanks to the gracious owner, we got to go up in the Farris wheel—just Michael and I—to see our entire venue from above, enjoy a moment alone and take a stroll around the park to read our letters to each other. Those moments I will never forget for a lifetime."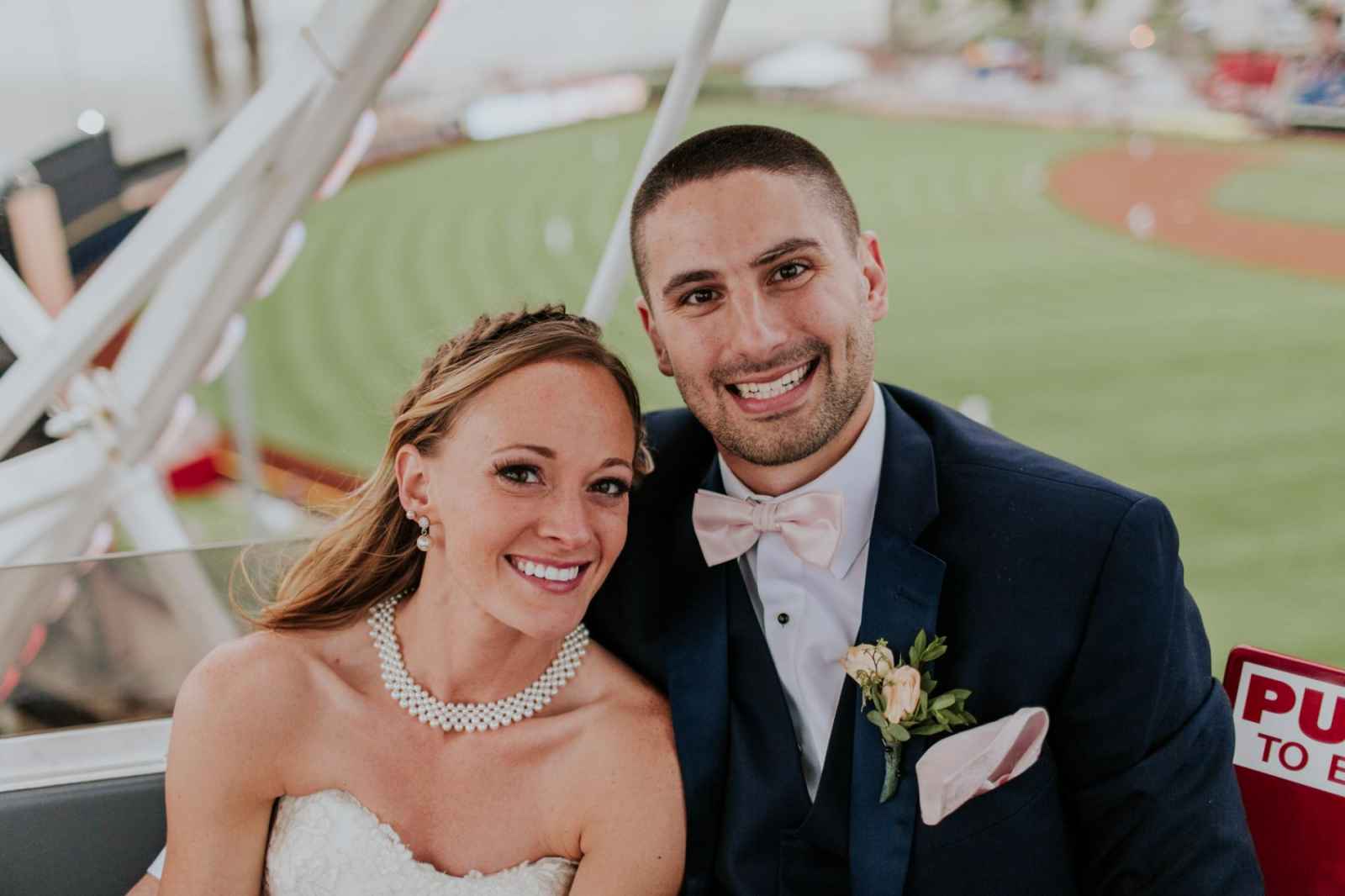 Advice From The Bride
"Use Google Drive and Google Docs!" Emilie says. "I can't stress enough how useful that was for us. It kept BOTH of us on the same page in terms of budget, timeline, guests each of us wanted to invite, etc. Also, I loved how my husband always was willing to help. Once I figured out the creative stuff I wanted, I was able to tell him what I wanted done and he could just follow directions. Bottom line, don't be afraid to ask for help."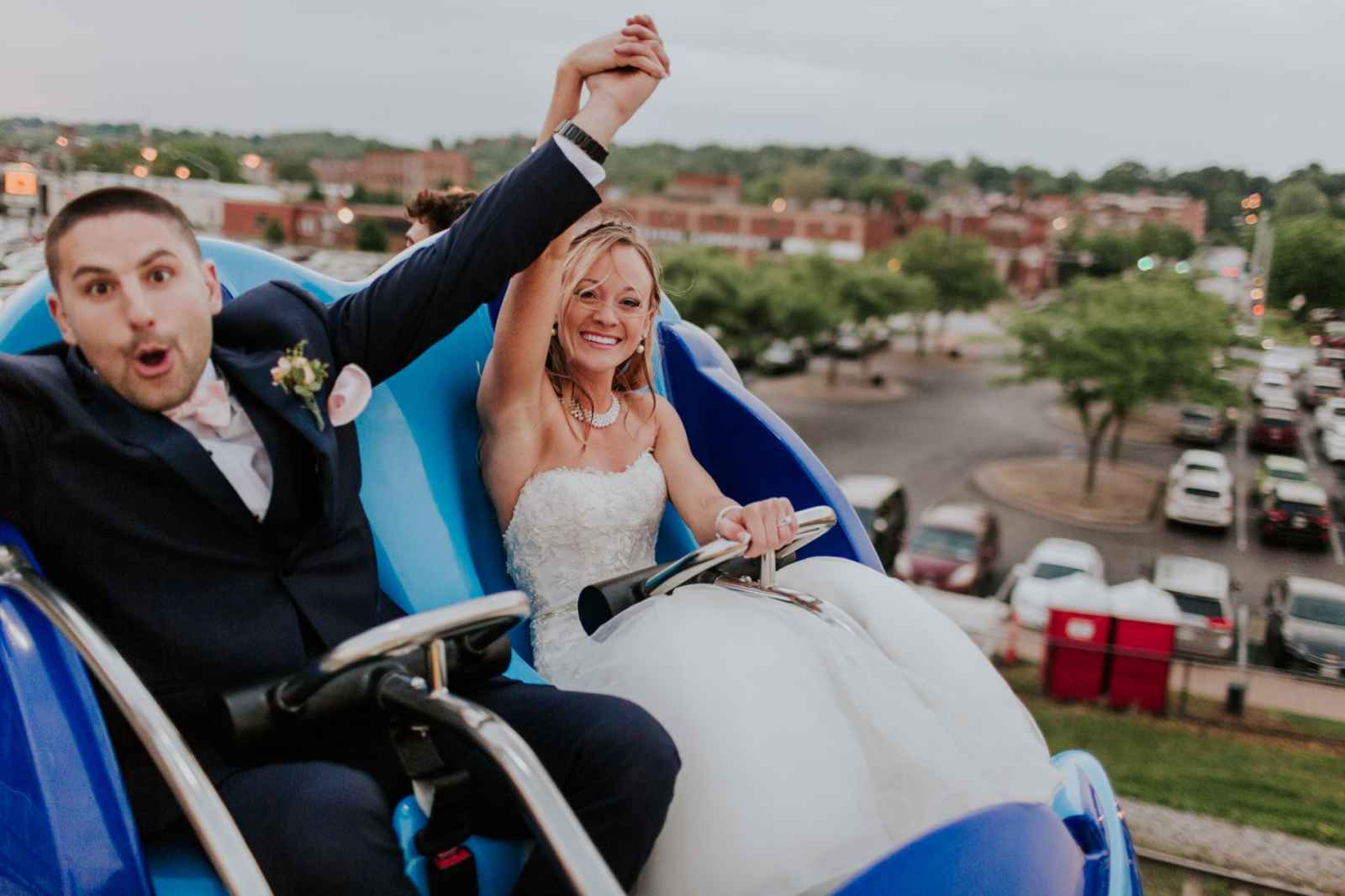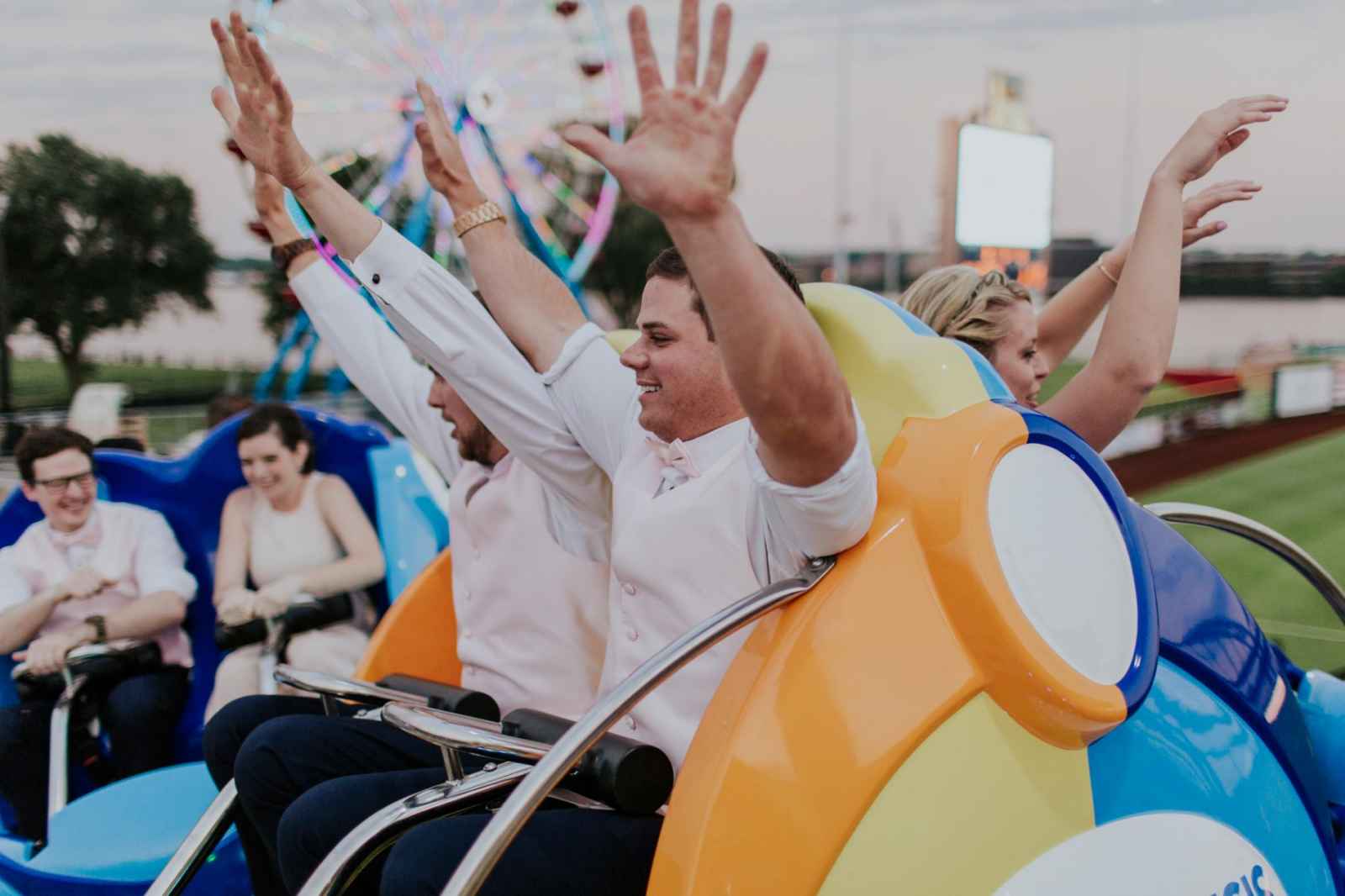 are you a bride-to-be?
We'd love to plan with you on weddingday-online.com. Let's get started!
 
are you a wedding extraordinaire?
Join WeddingDay Magazine in inspiring brides by partnering with us! See how here.