We get to hear about a lot of proposal & wedding stories here at WeddingDay, but Emily and Jimmy's is undoubtedly one to remember. It began at a mutual friend's wedding, where they met. They re-connected six months later and the rest is history!
Their engagement story begins on December 12th when she had planned to meet her girlfriends for a gift exchange and dinner - a tradition they have always had. To her surprise, her friends were nowhere to be found when she arrived at the restaurant. The restaurant owner seemed just as confused as she was, informing her that her friends wanted her to know they went over to the Bean to take pictures to kill some time. He assured her she could go meet them and return when their table was ready. Emily continues the story:
"So I started walking over there and none of my girlfriends were answering their phones. I was actually annoyed, and as I am about to turn right to walk to the Bean, Jimmy pops out of nowhere and starts walking me towards the middle of the Bean. I cannot remember anything that he said, but I said "Yes." After the proposal, he planned for us to have dinner at Spiaggia which is one of our favorite Chicago Italian restaurants and was the spot of one of our first dates. After dinner, the surprises continued. As we were walking into our condo in Lincoln Park, I was greeted by all of my best friends who were all in on it and had decorated our place beautifully to help us celebrate this special night."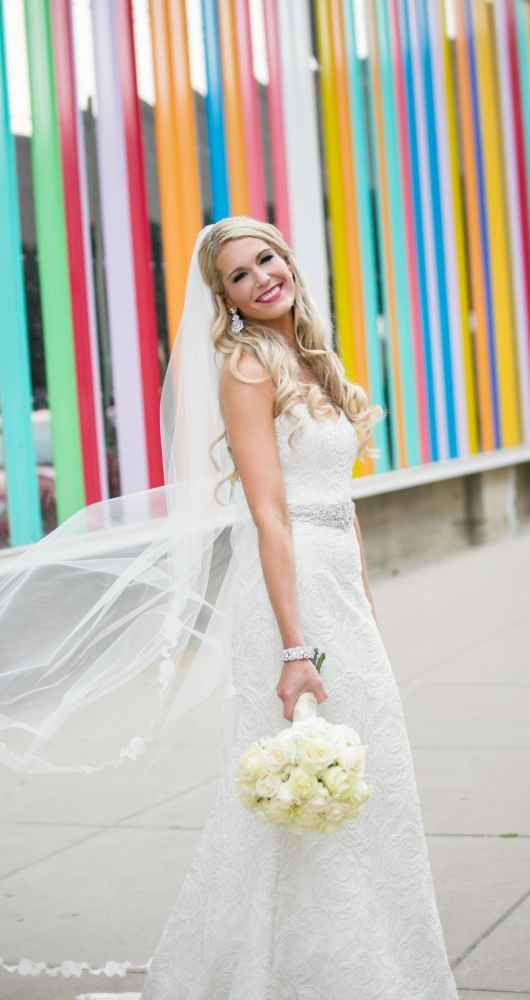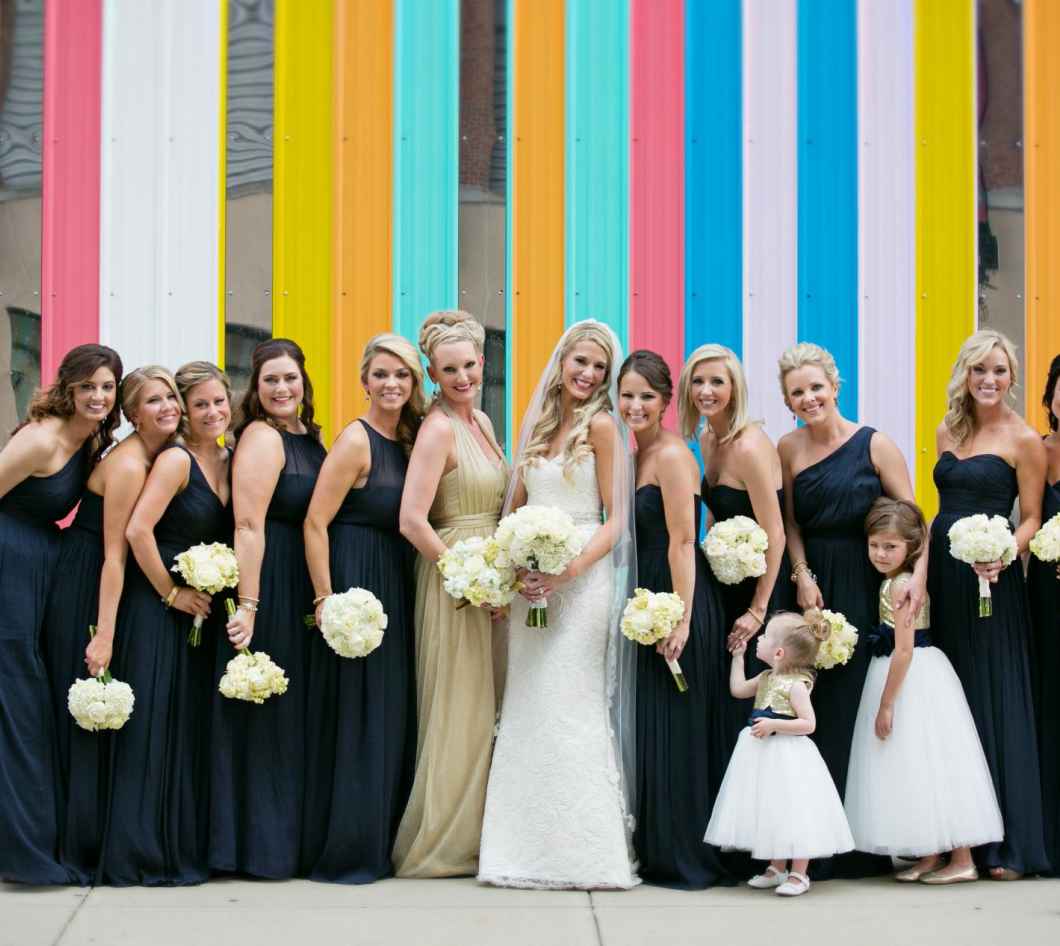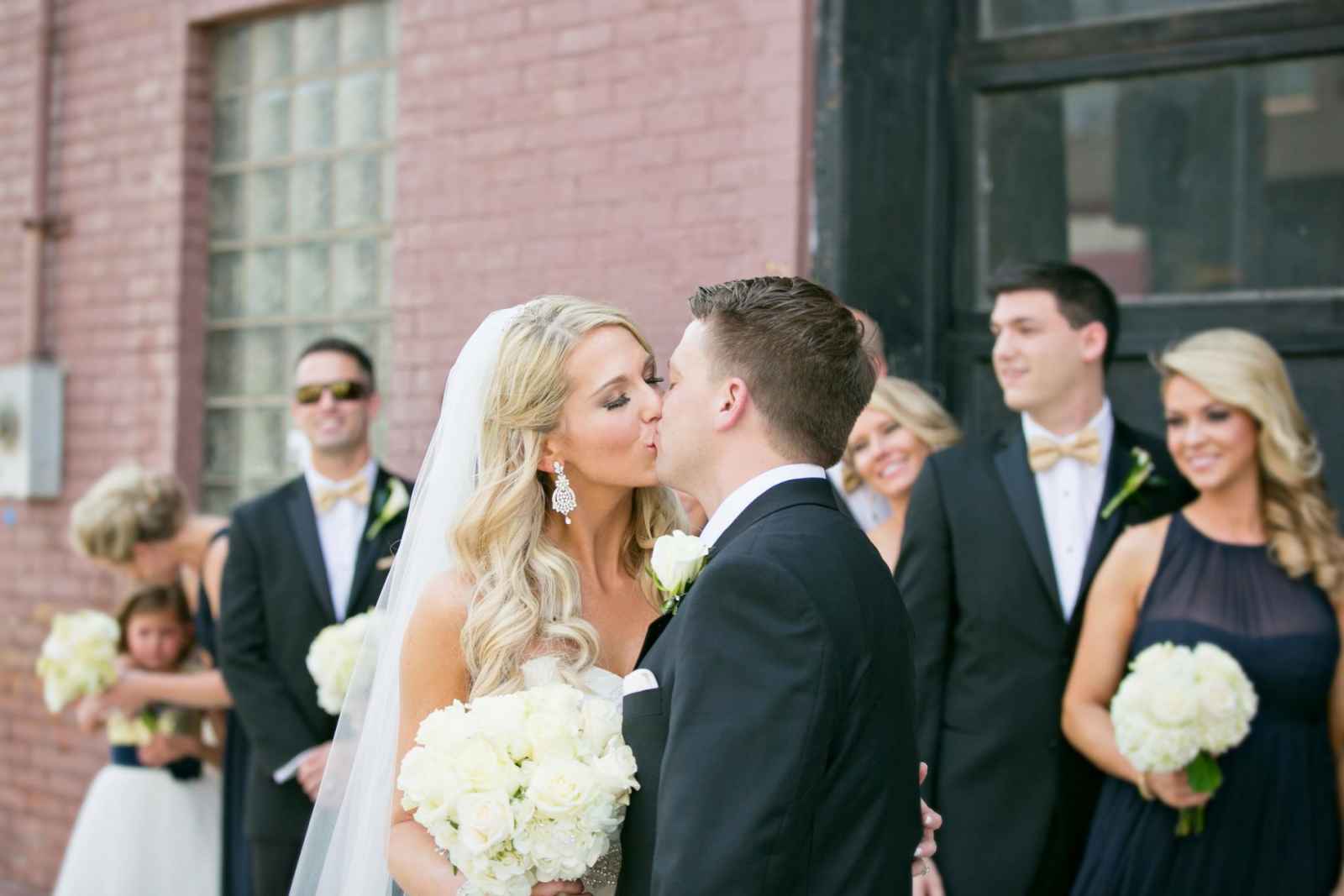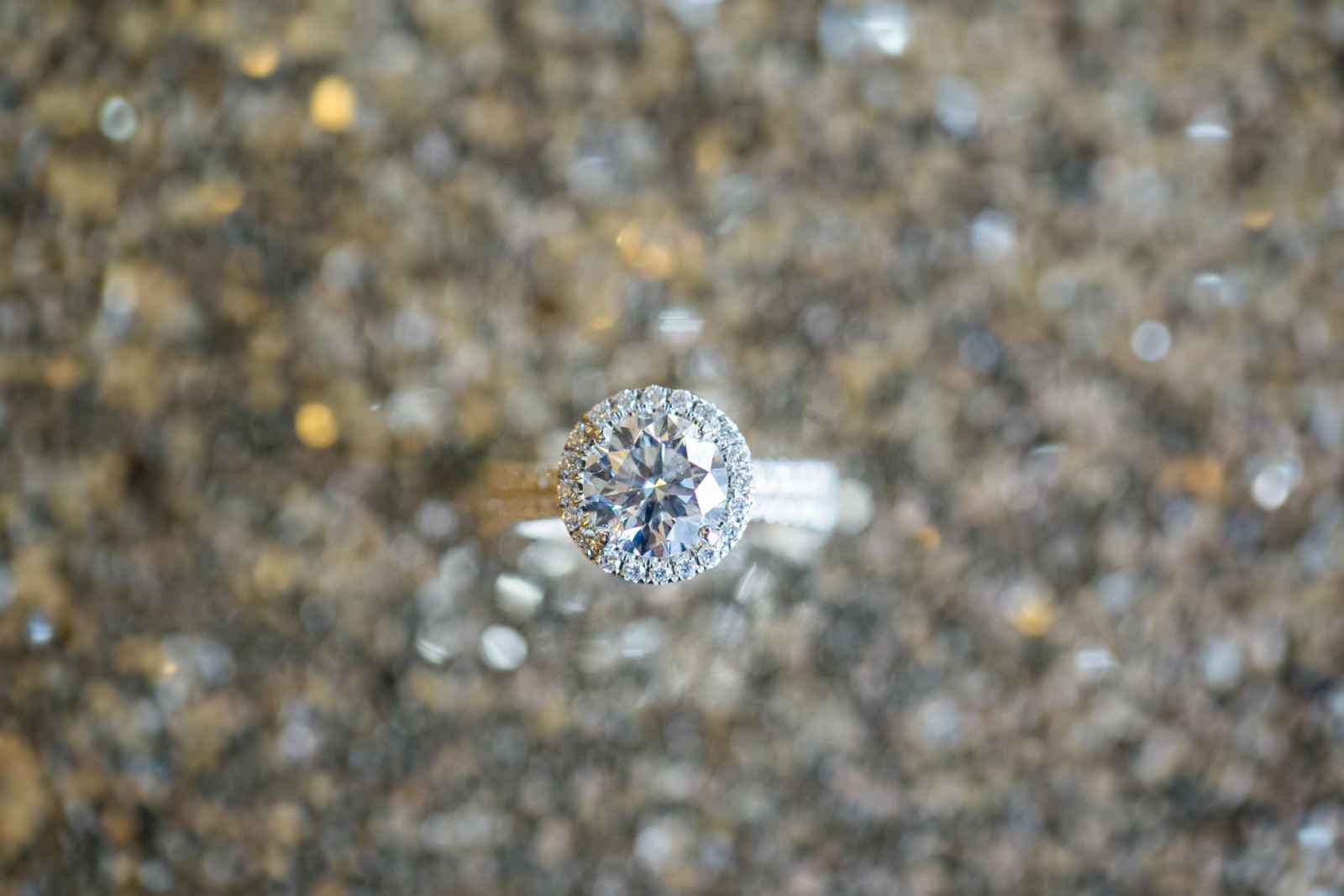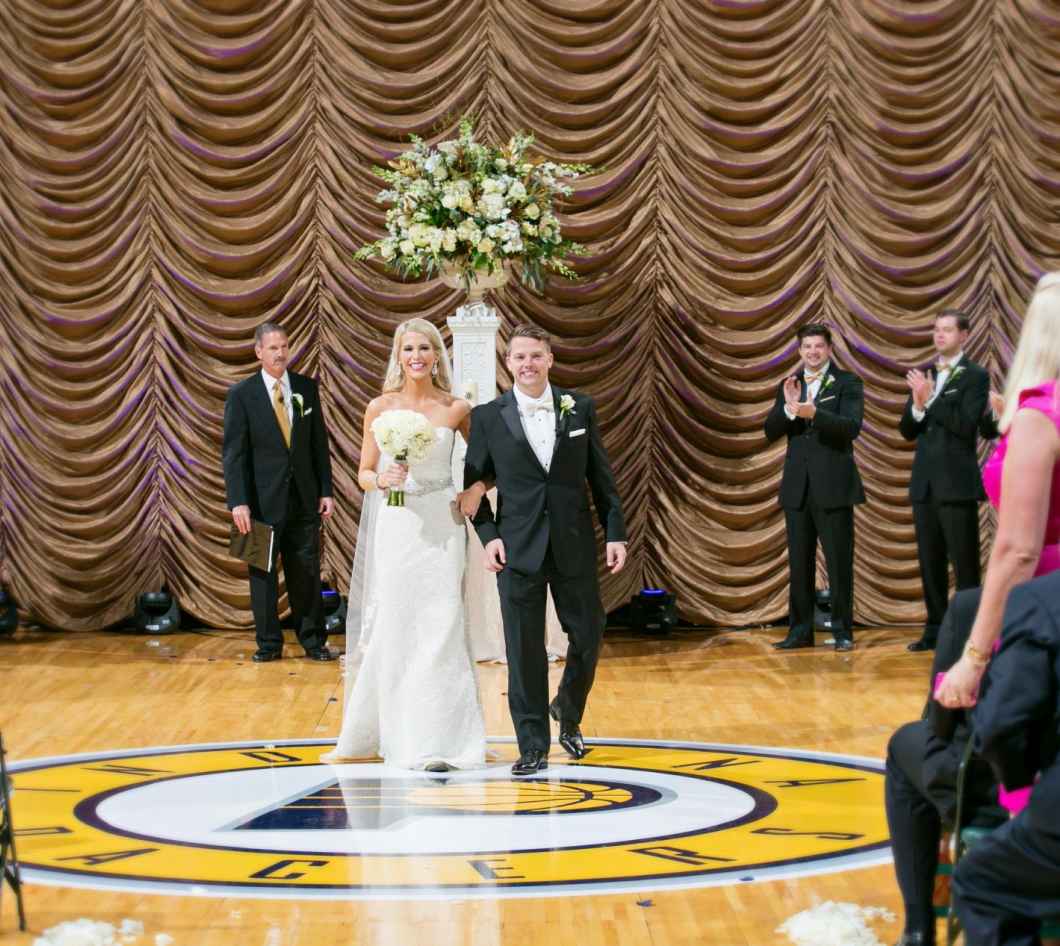 When it came time to begin planning the wedding, Emily already knew what she wanted. Emily's dad has worked as the President/COO of the Indiana Pacers basketball team her whole life, so the stadium has become a second home to her. There was no doubt she wanted to hold the ceremony and day's events there. "There is no other place I would rather have gotten married since it will always hold a very special place in my heart," says Emily.
Emily and Jimmy left a lot of the planning details to her parents, making the wedding day a fun surprise for both of them.
Their color palette was Navy Blue and Gold to match the Pacers' team colors.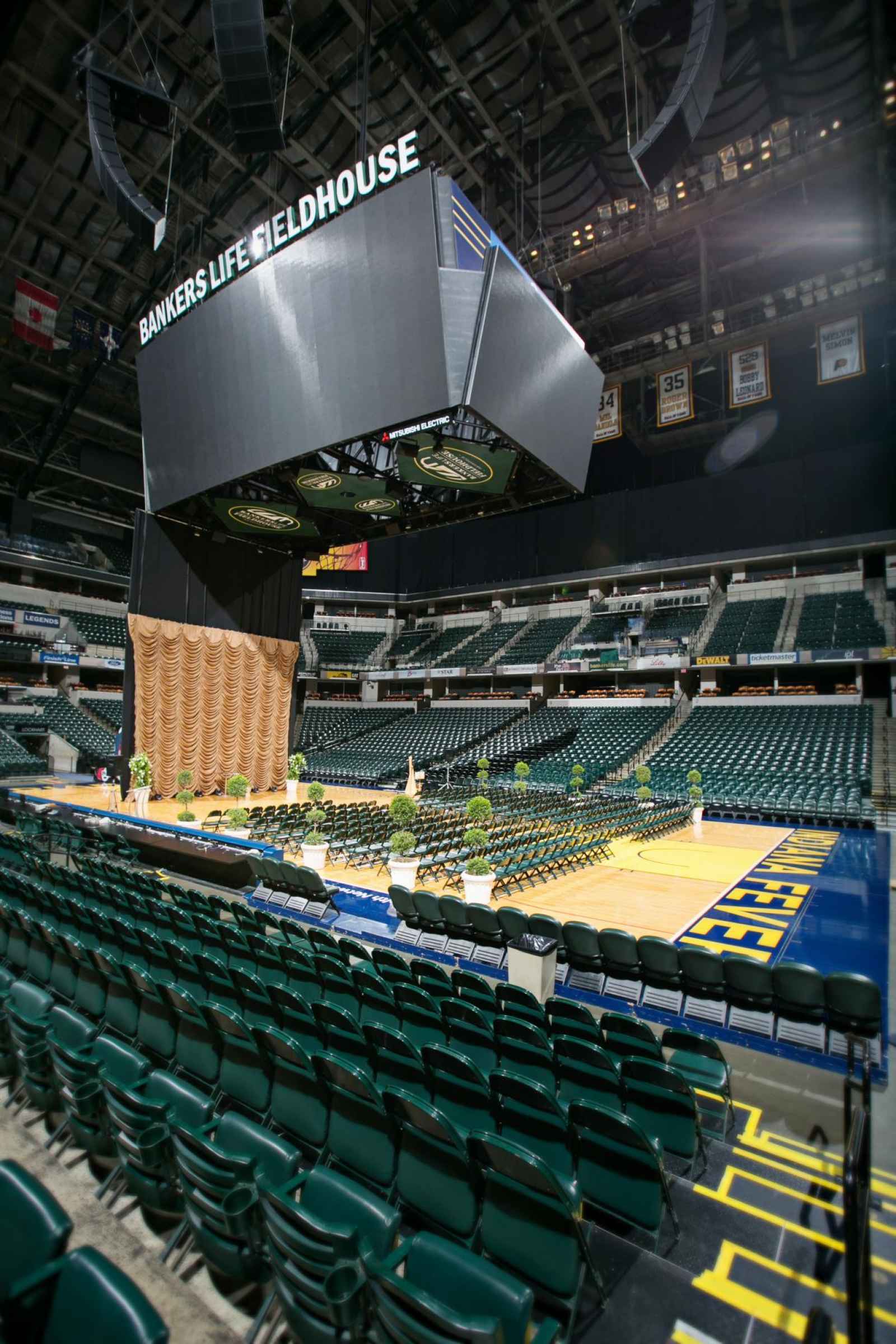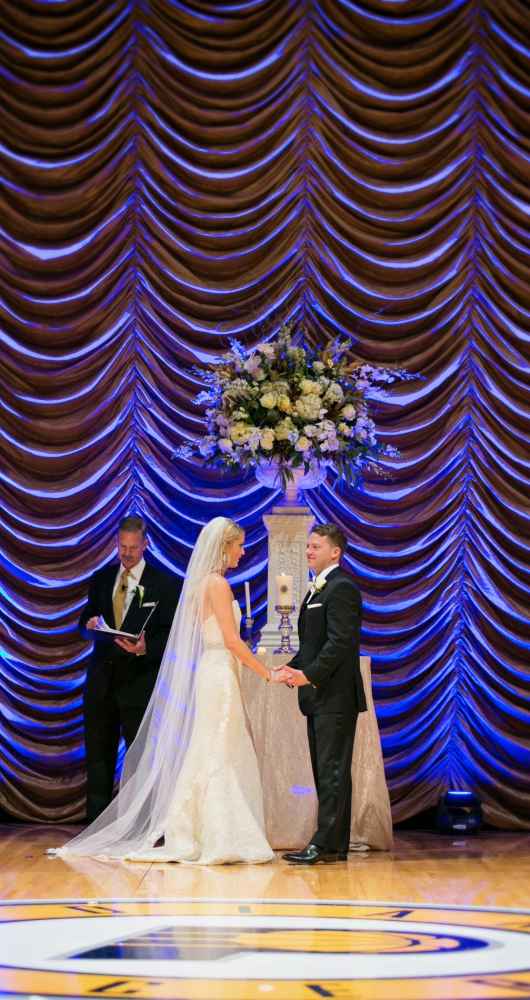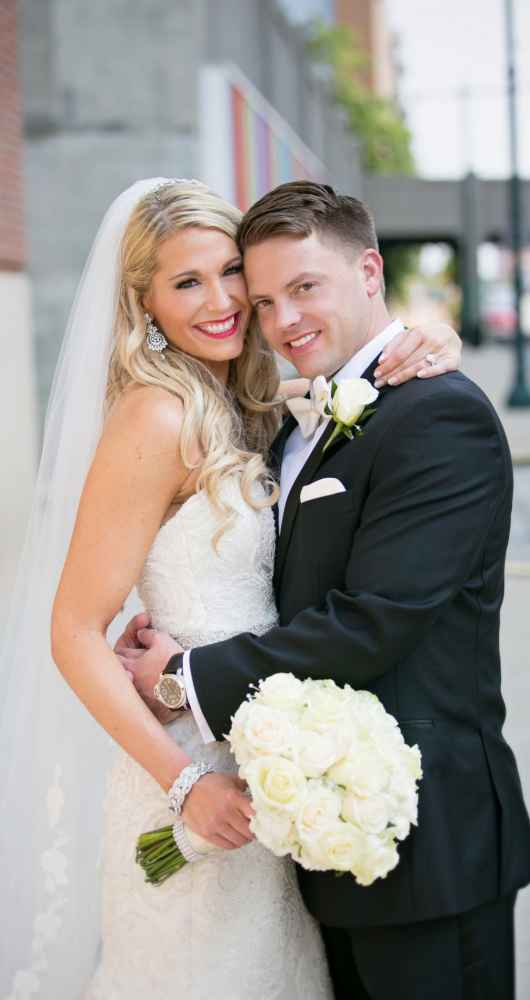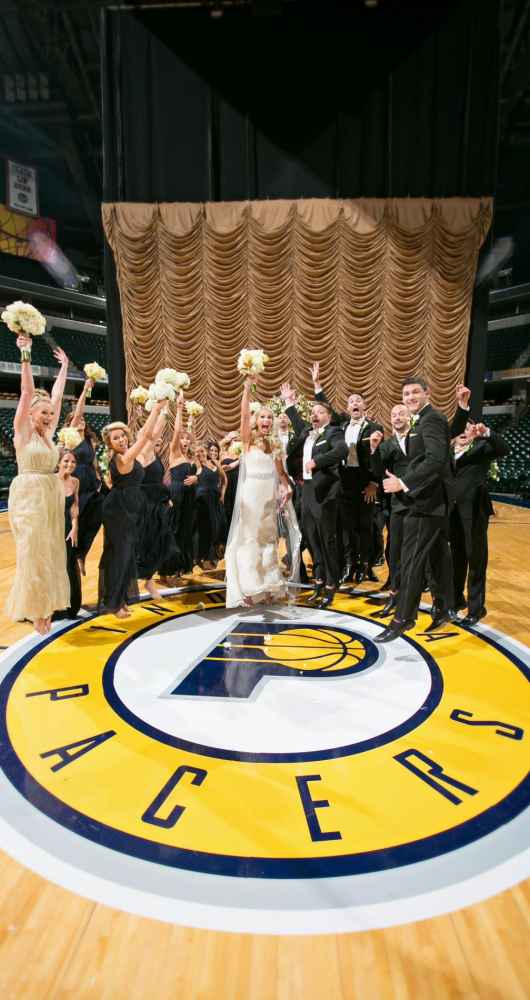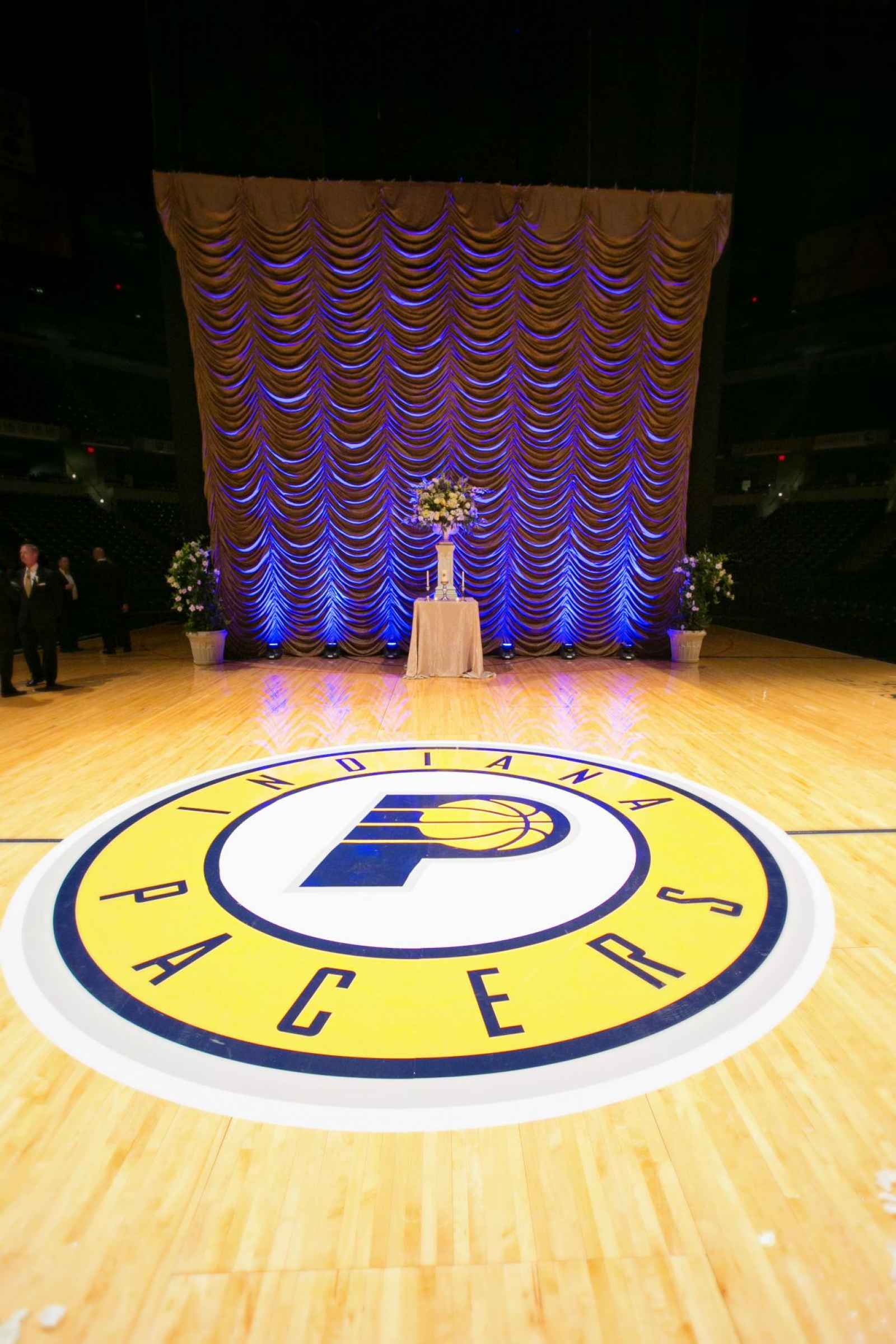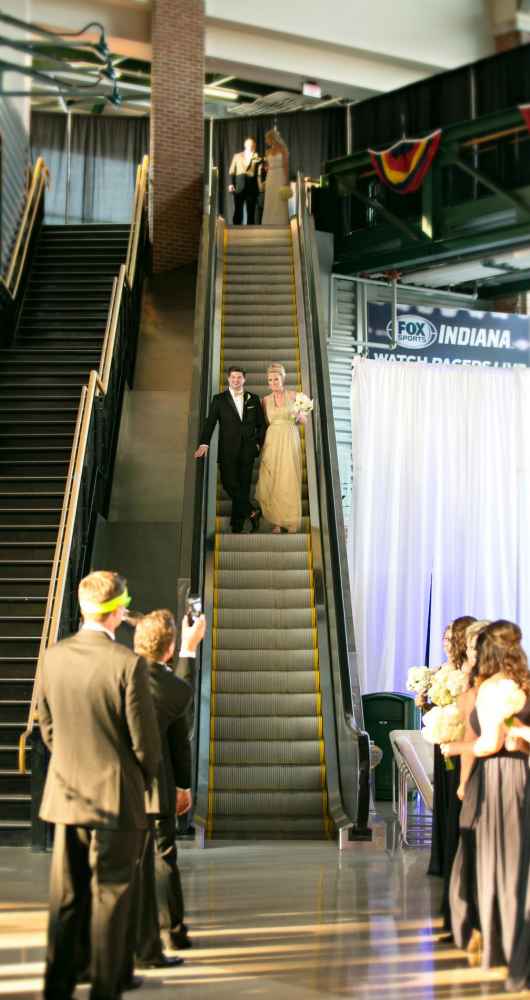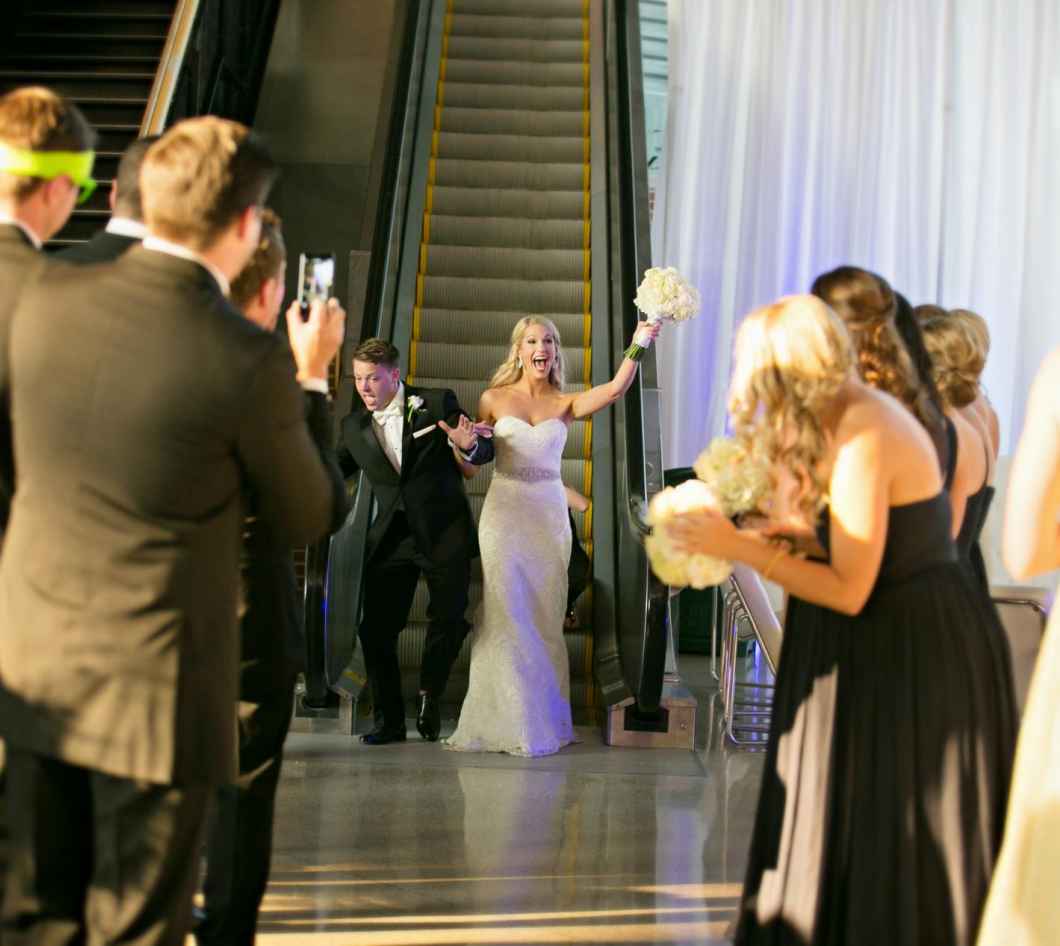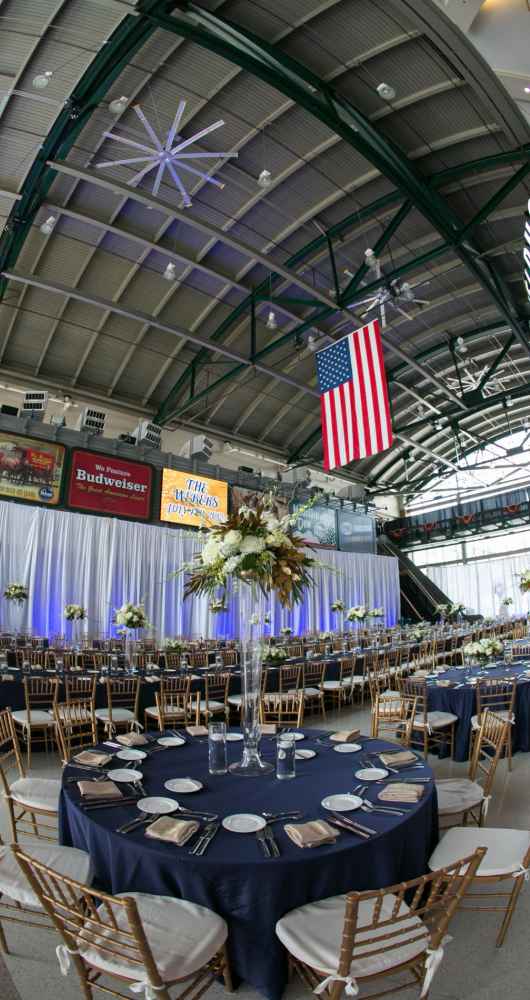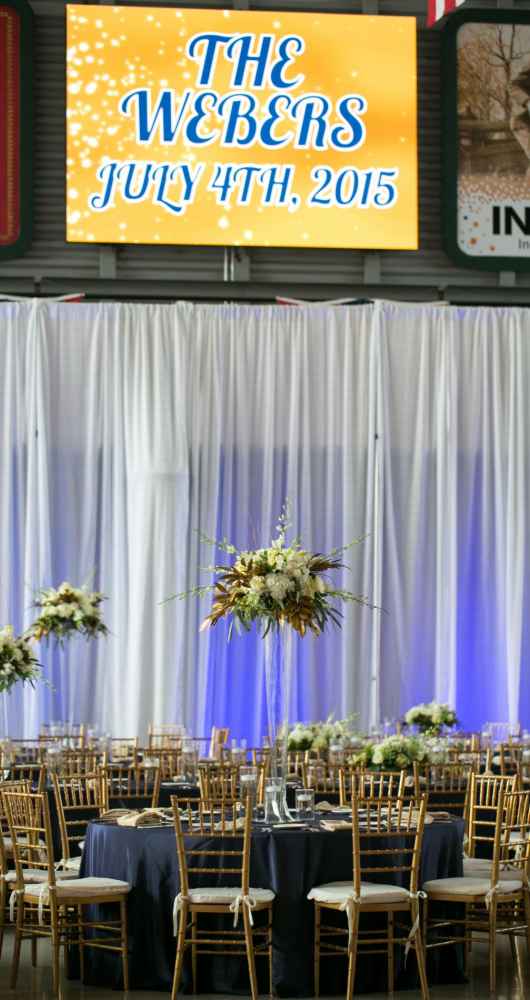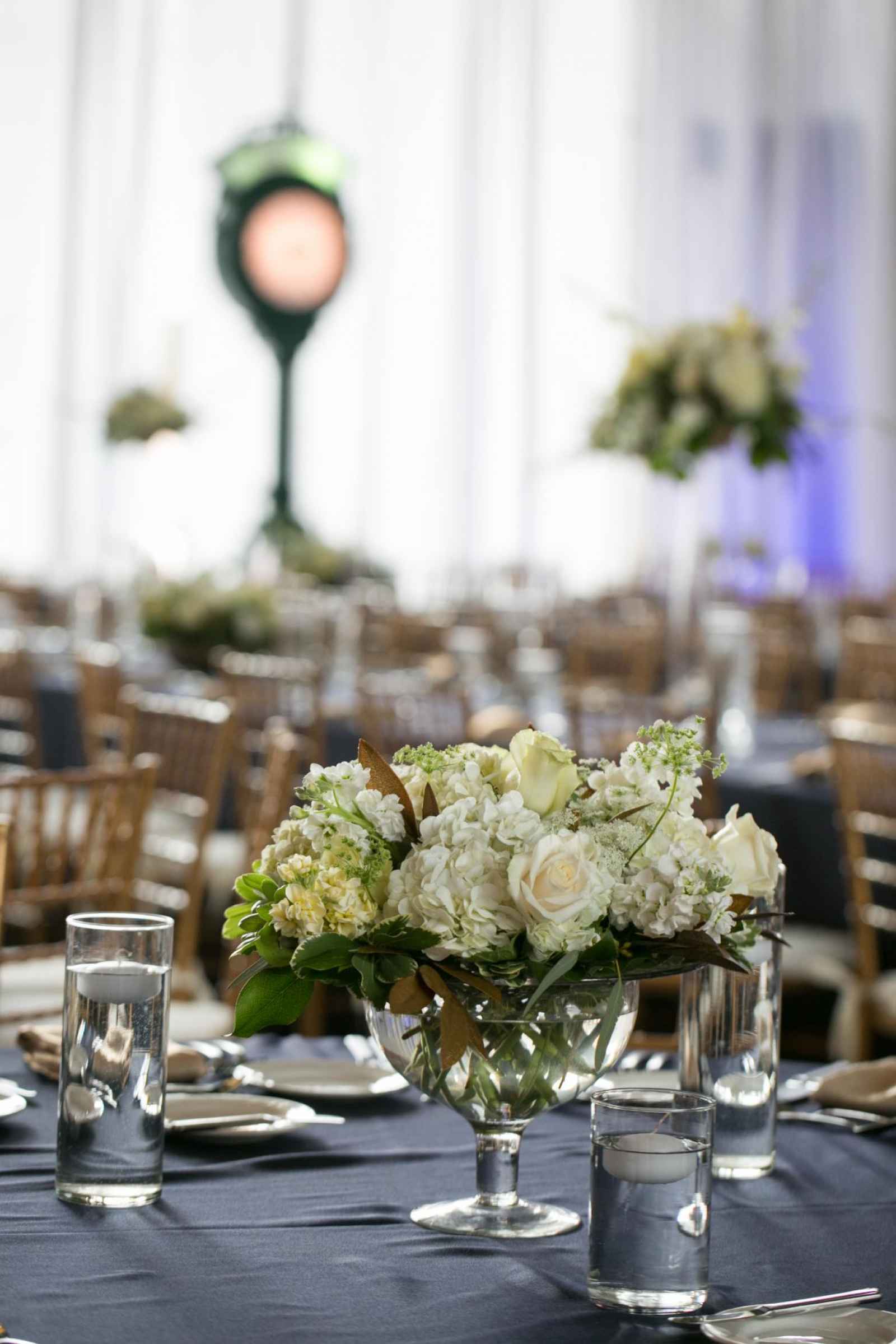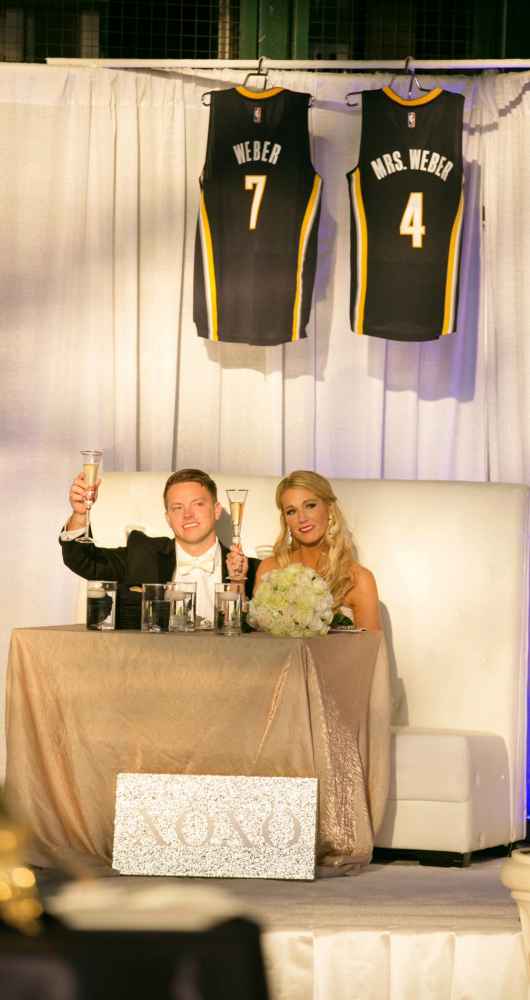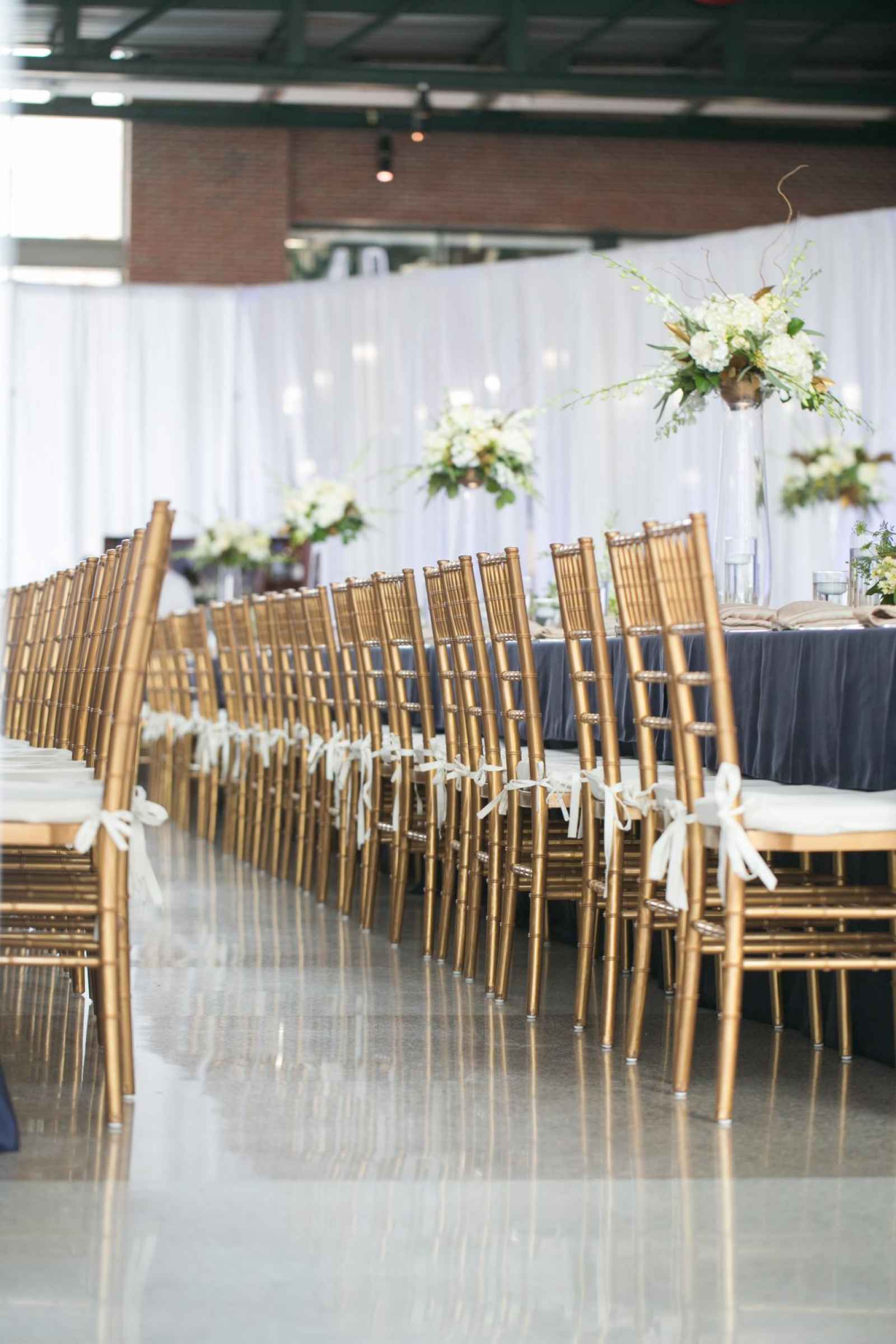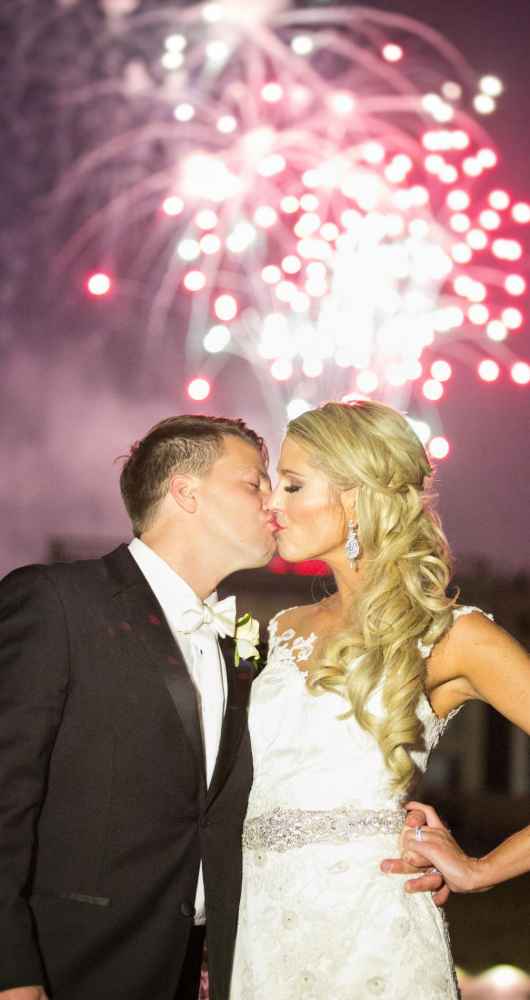 Emily's dresses were designed by Modern Trousseau, from MH Pomander in Indianapolis. Since they got married in July, she wanted a shorter and more comfortable dress for the reception, since it tends to be quite hot then. Smart choice!
Everyone danced the night away to DJ Fred Lockett, who at one point had a live electric guitar and saxophonist playing with him!
Emily's dad arranged for an outside lounge suited with tables, chairs, couches, and bars to be created near the entrance of the arena with an amazing view of the fireworks. Everyone was ushered outside before the fireworks began so they could all watch the display together. What a perfect way to celebrate!
are you a bride-to-be?
We'd love to plan with you on weddingday-online.com. Let's get started!
 
are you a wedding extraordinaire?
Join WeddingDay Magazine in inspiring brides by partnering with us! See how here.