Ethan and Lindsay learned one of the most important principles of a happy marriage pretty early on in their relationship—how to fight fairly. The couple actually met in high school debate class, so we have a feeling they know how to handle conflict! After dating for seven years, Ethan proposed to Lindsay on a hot air balloon ride during the sunrise. (Can you say #relationshipgoals?) As soon as the engagement celebrations came to an end, Lindsay got to work  searching Pinterest and subscribing to every wedding magazine and blog she could think of!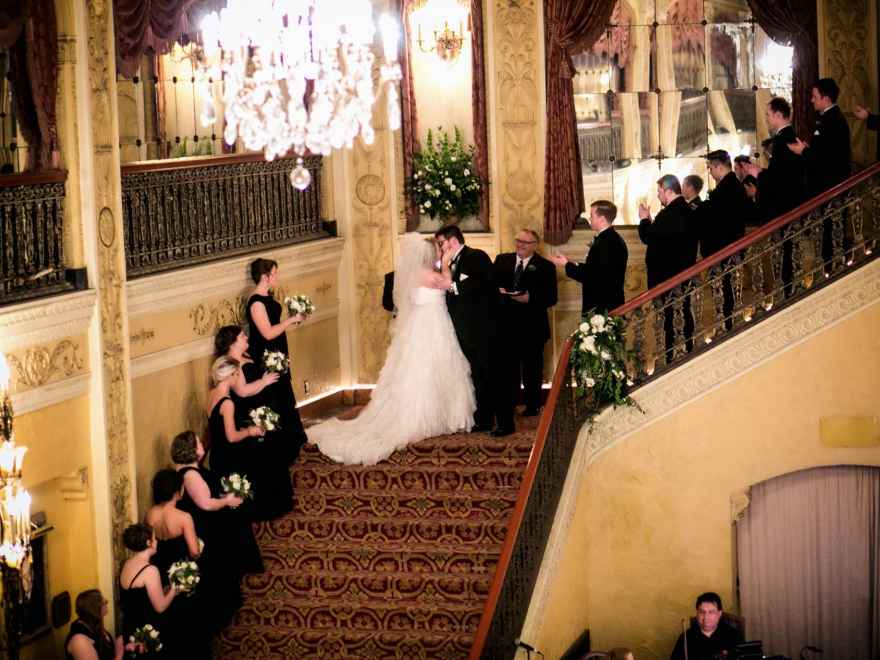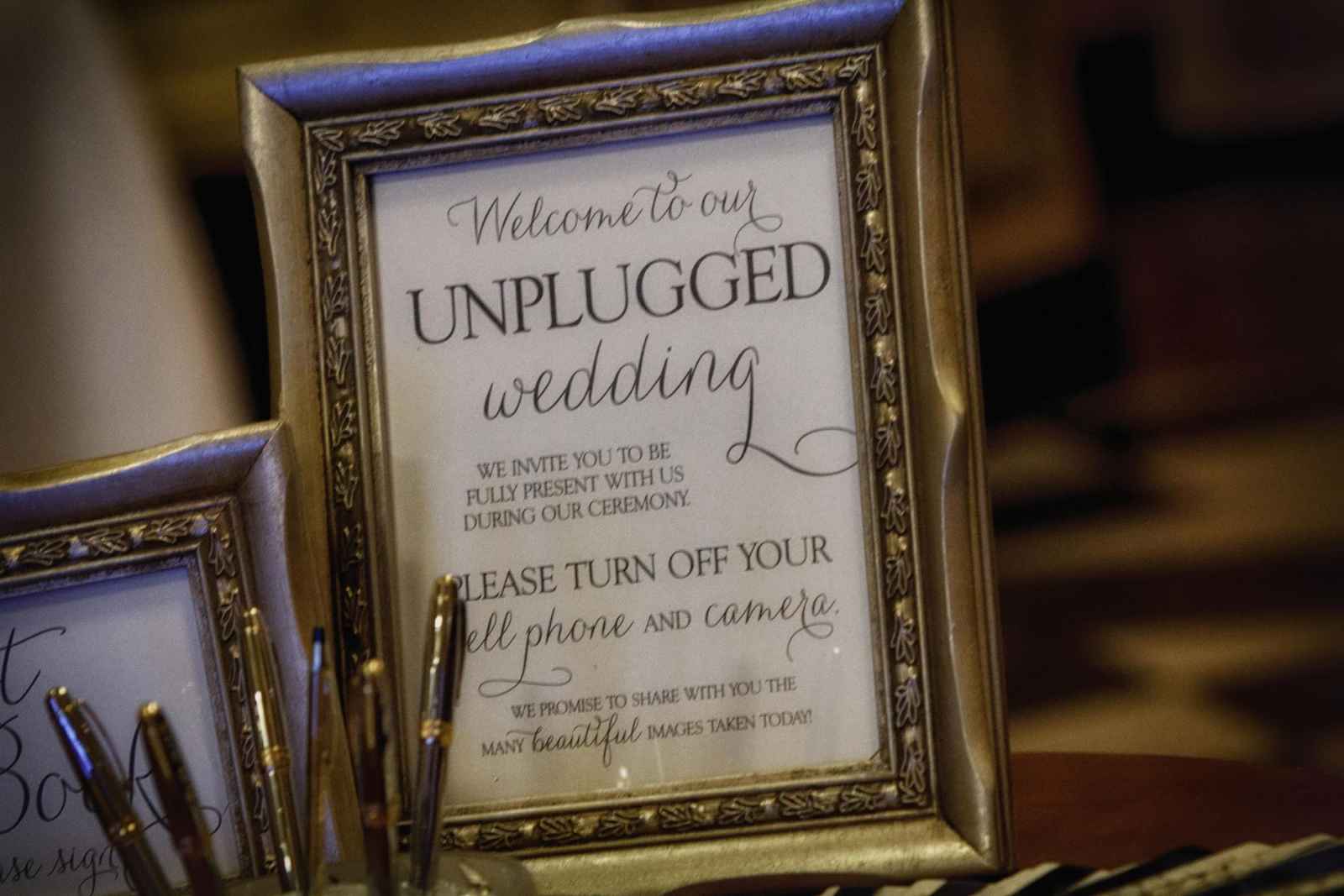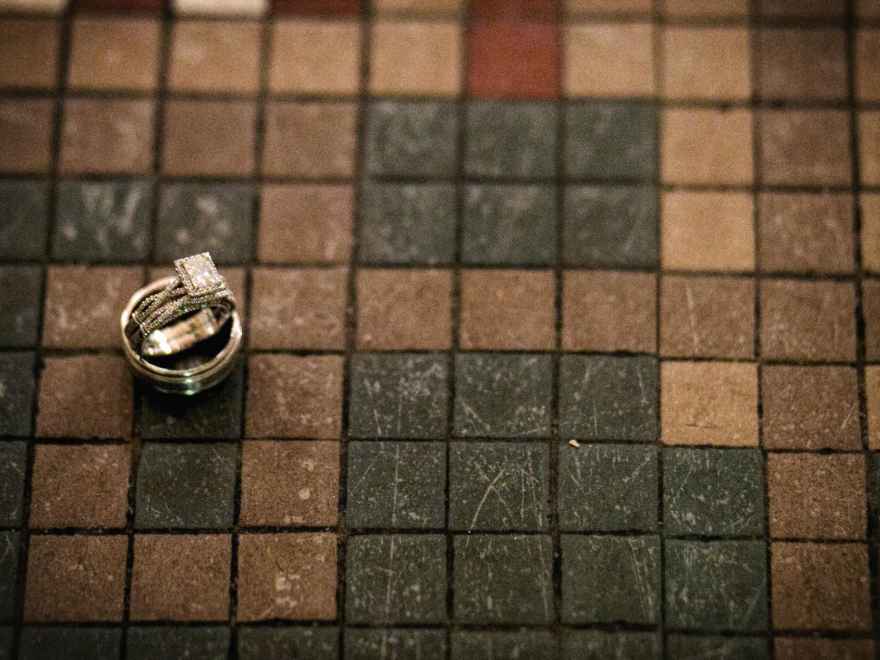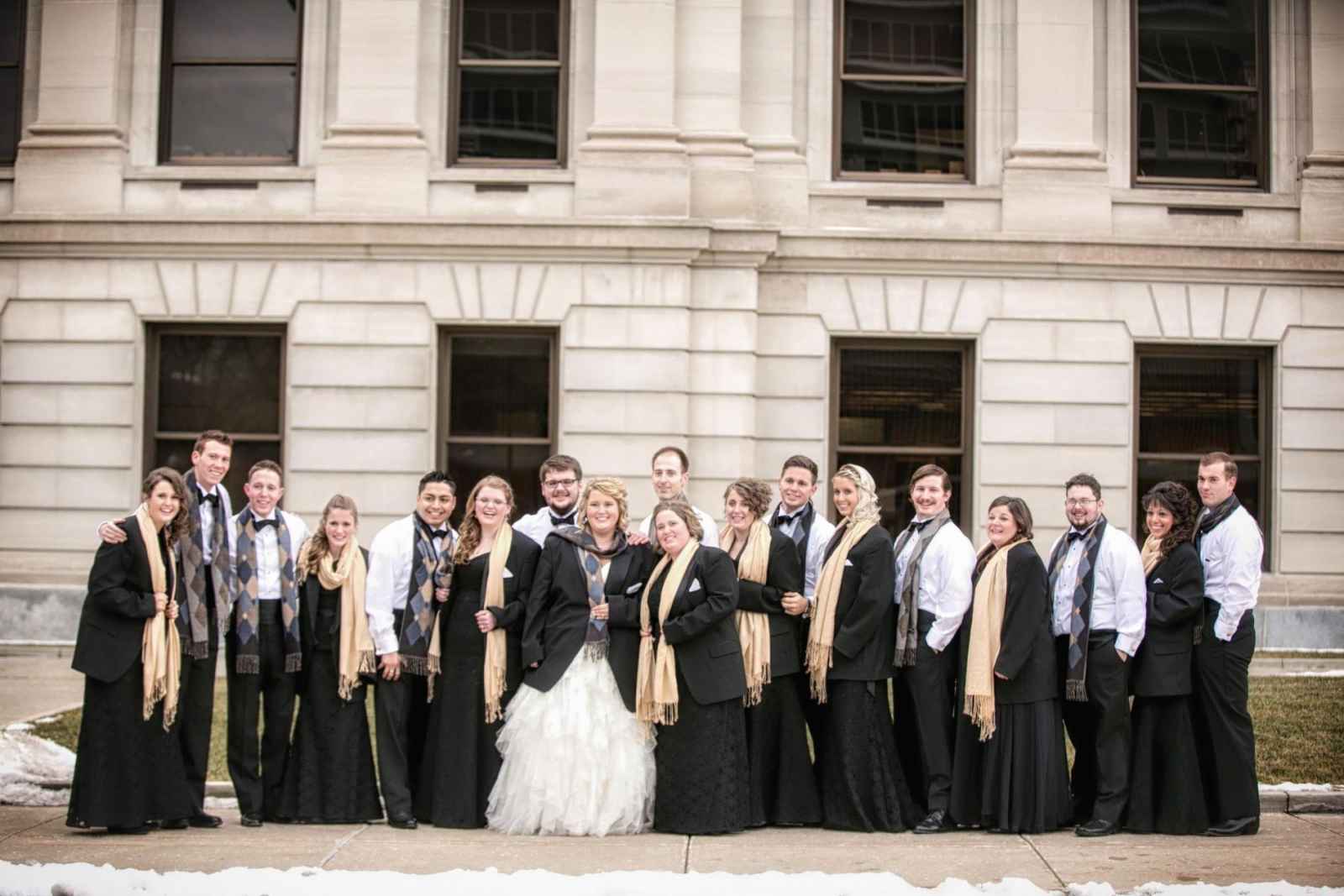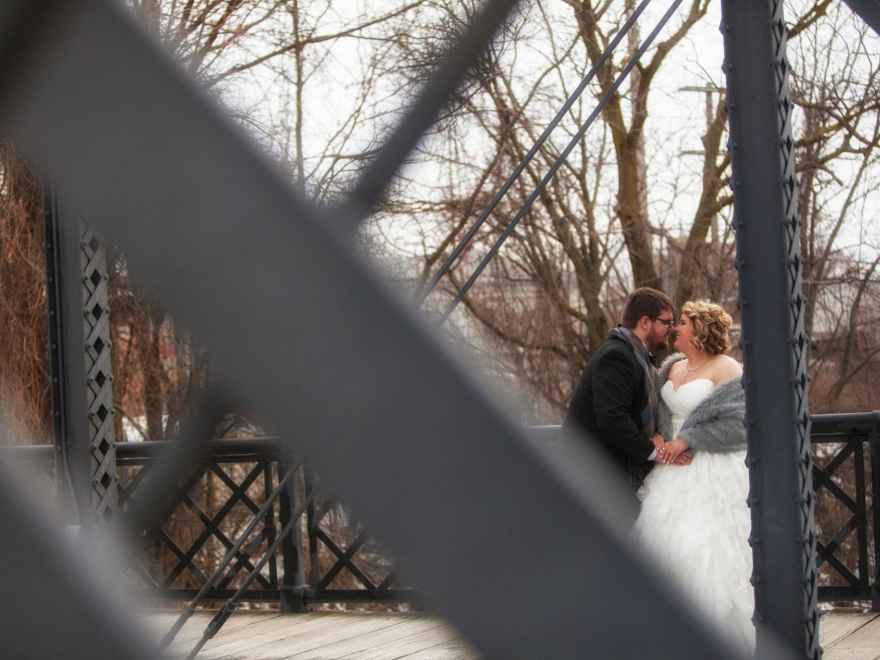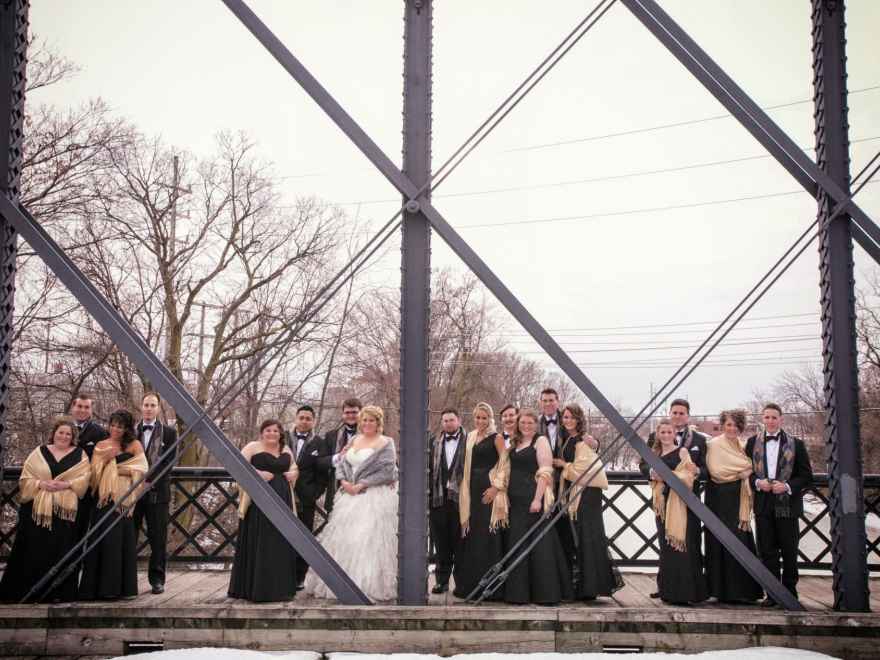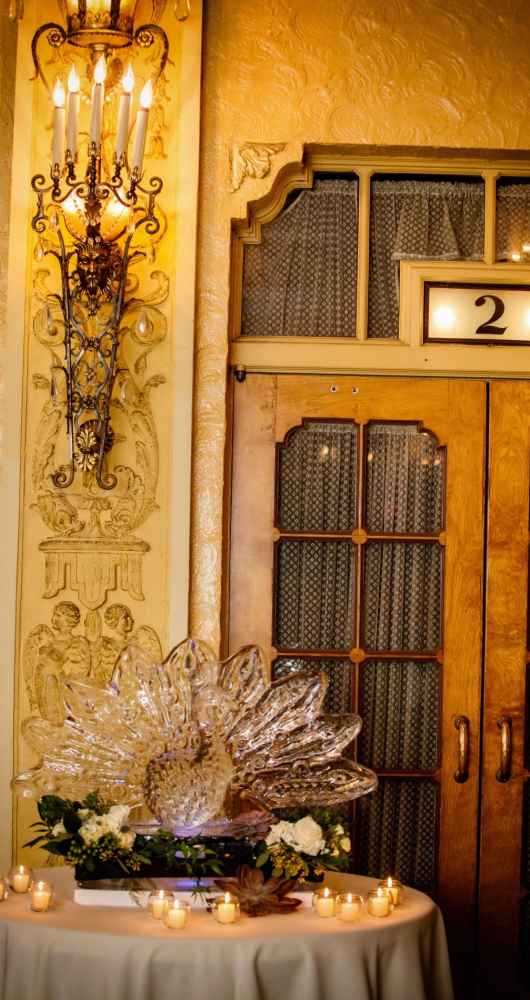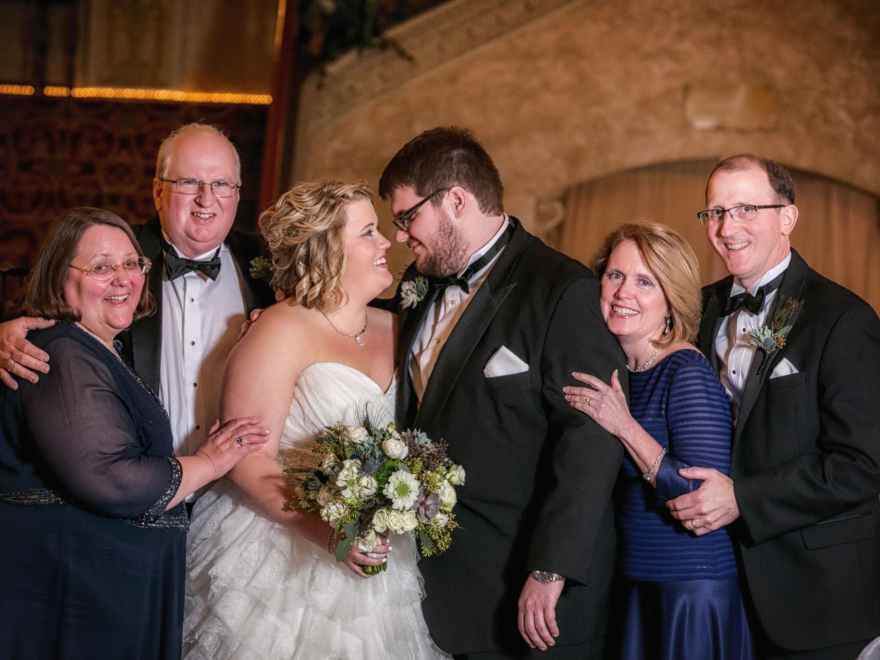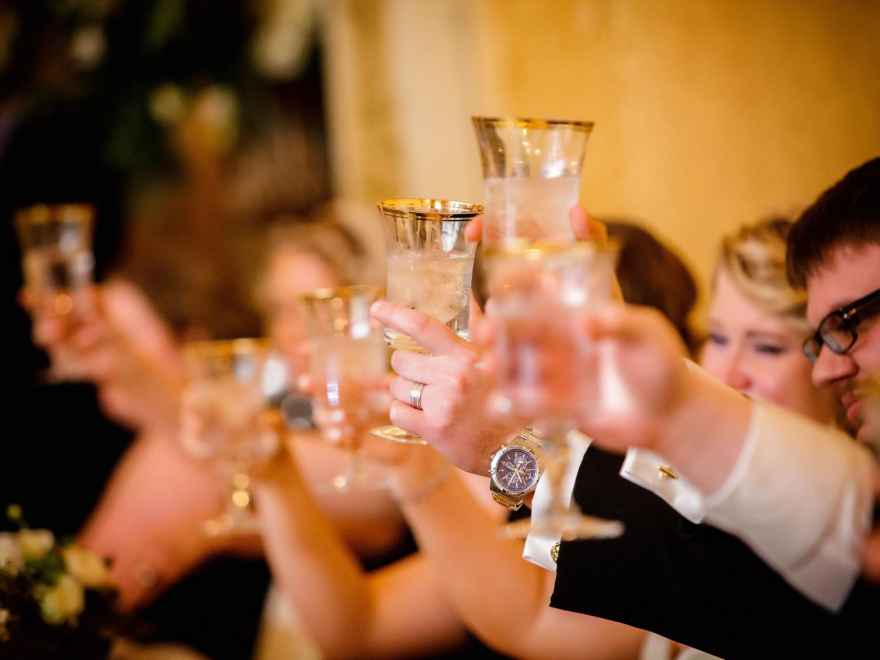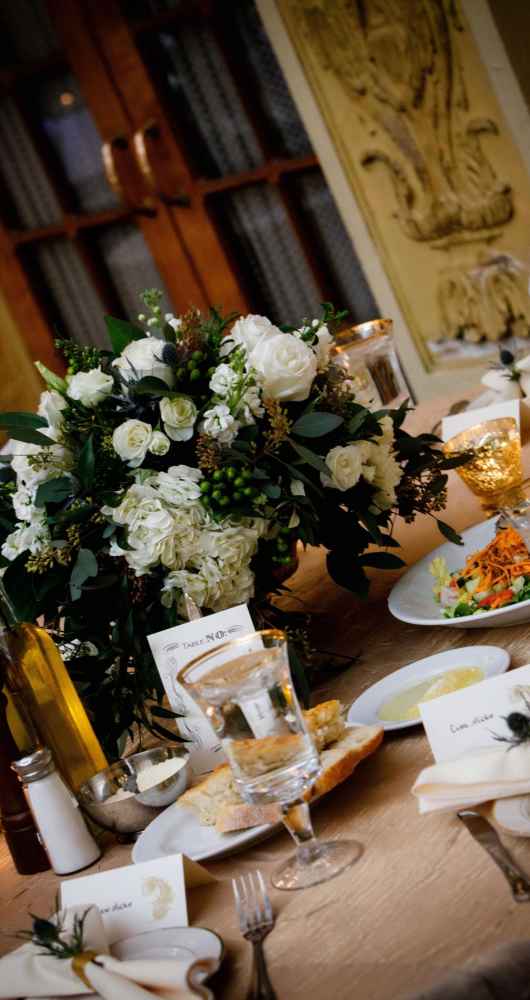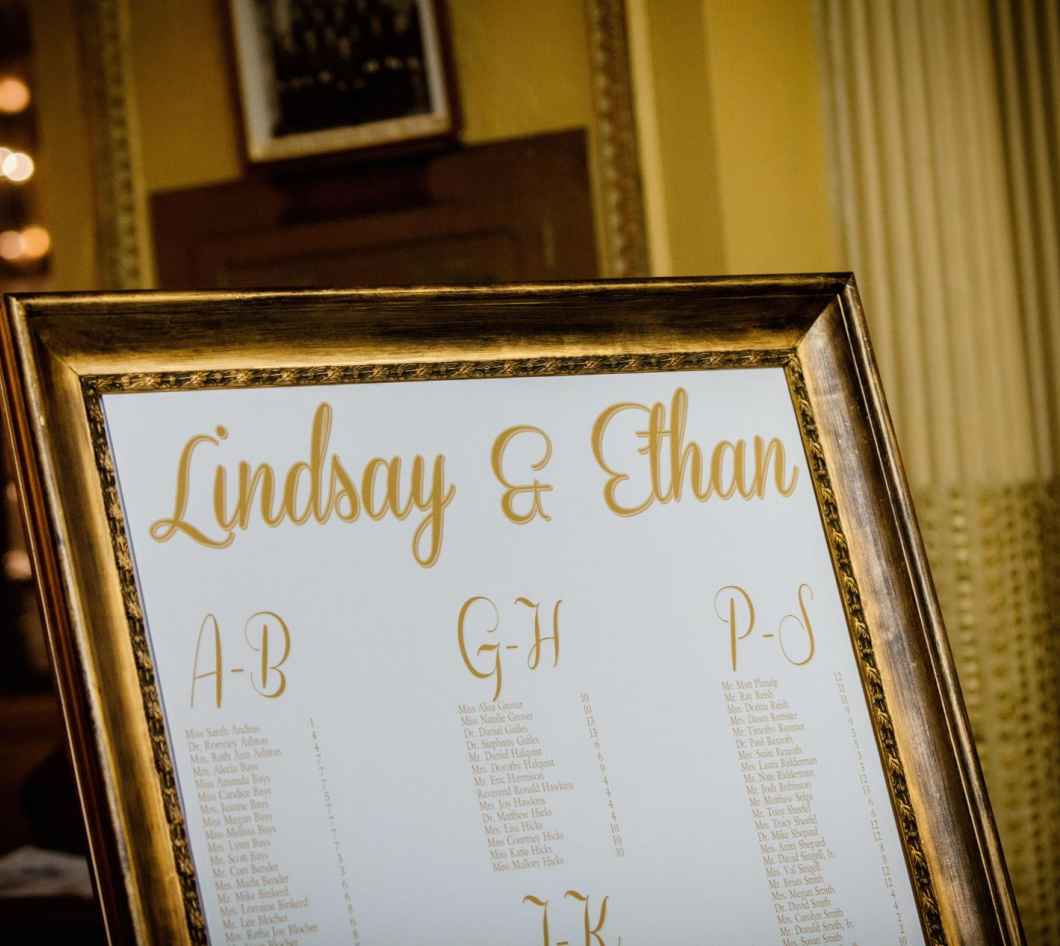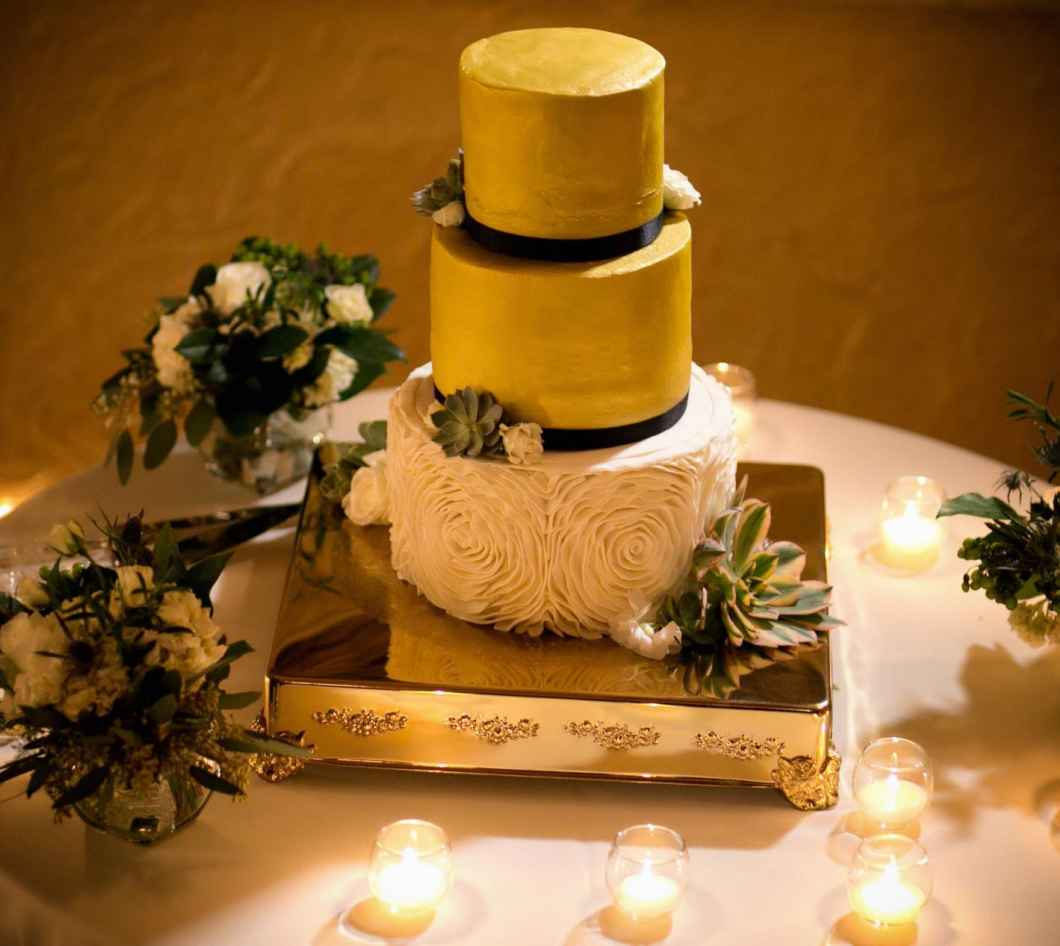 the details
When it came to wedding planning, Lindsay actually found the building before she found the boy. She had her heart set on getting married at The Embassy—a historic theater in downtown Fort Wayne—since she was eight years old. She attended a concert there and fell in love with the artistry of the ceilings, staircases and chandeliers. "Even though I had moved to Indianapolis, I wanted to get married in Fort Wayne and spend my wedding day with the gorgeousness of my favorite building. I didn't even care about how many people it could hold or if it would even be convenient to have a wedding there. I just knew it had to be there," says Lindsay. "I built the rest of the day around it."
The vintage feel of the theater set the tone for wedding's theme. The remainder of Lindsay's inspiration came from wedding blogs, Pinterest and bridal magazines. Aligning with the vintage theme, Lindsay was inspired by peacock feathers! She says that she incorporated those colors because they were bold and beautiful for winter, yet blended in with the interior colors of the theater. 
Her floral decor included varying heights of centerpiece mixtures of hydrangeas, garden roses, hypercium berries, eryngium, spray roses and seeded eucalyptus. For the most part, Lindsay relied on the natural elegance of her venue. 
When it came to her wedding dress, Lindsay knew she wanted to make a bold statement in a ball gown, but she didn't have the specifics nailed down, until she saw "the one" in a magazine and tried it on at Blue House Bridal in Carmel, Indiana. "The one" was a Private Label by G from Ella Rosa. "I tried on several others, but couldn't get this one out of my mind," says Lindsay. "It was unique and fun and totally fit my personality." It also fit the dramatic and vintage feel of The Embassy!
what we love
The little details of this wedding and special moments really touched our hearts! Lindsay's grandfather passed away shortly before their wedding, so she wore a birthstone bracelet that he gave her for her "something blue." Ethan's mom made handkerchiefs with their wedding date and the wedding dates of their relatives. And we love this tradition—Lindsay and Ethan passed their wedding rings around to their guests during the ceremony and asked each guest to send a blessing as they passed it on. 
Blog Sponsored By
Related Blogs