When Adrienne told me that she planned a birthday trip for her boyfriend Gary in New Orleans, and he flipped the trip around to propose to Adrienne at HIS birthday dinner, I knew this was a couple I liked. Gary proposed during dinner at the Commander's Palace in New Orleans, and hired a photographer to document the proposal, followed by a horse and carriage ride down Bourbon Street. When you pair two spontaneous planners together, you know the wedding is going to be a good time!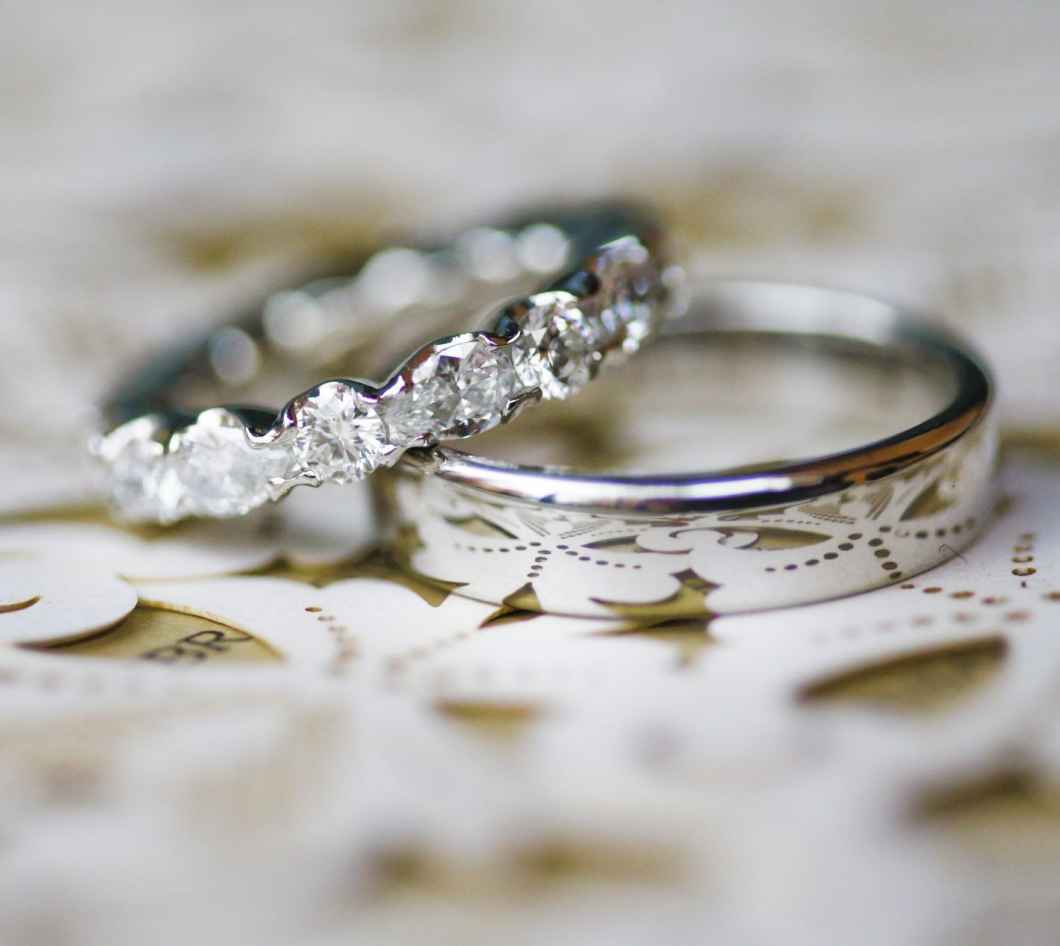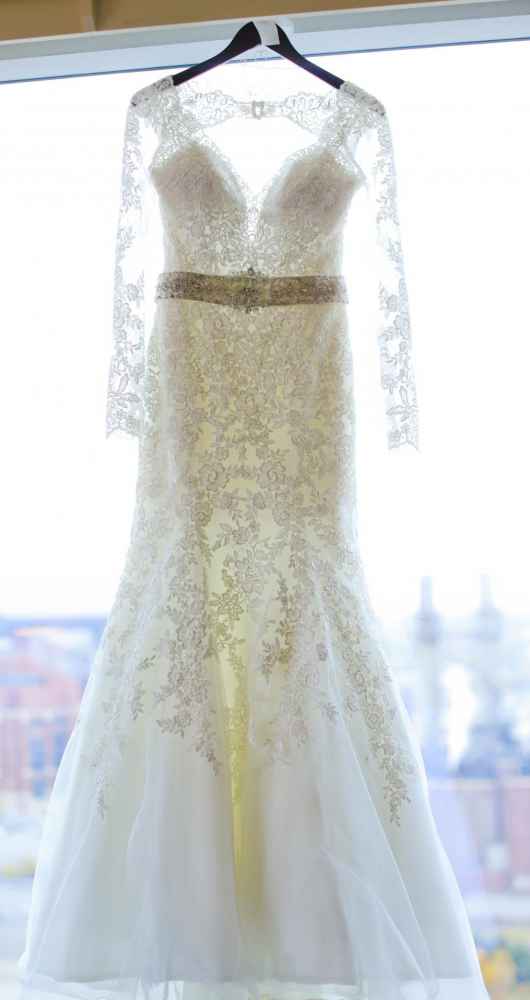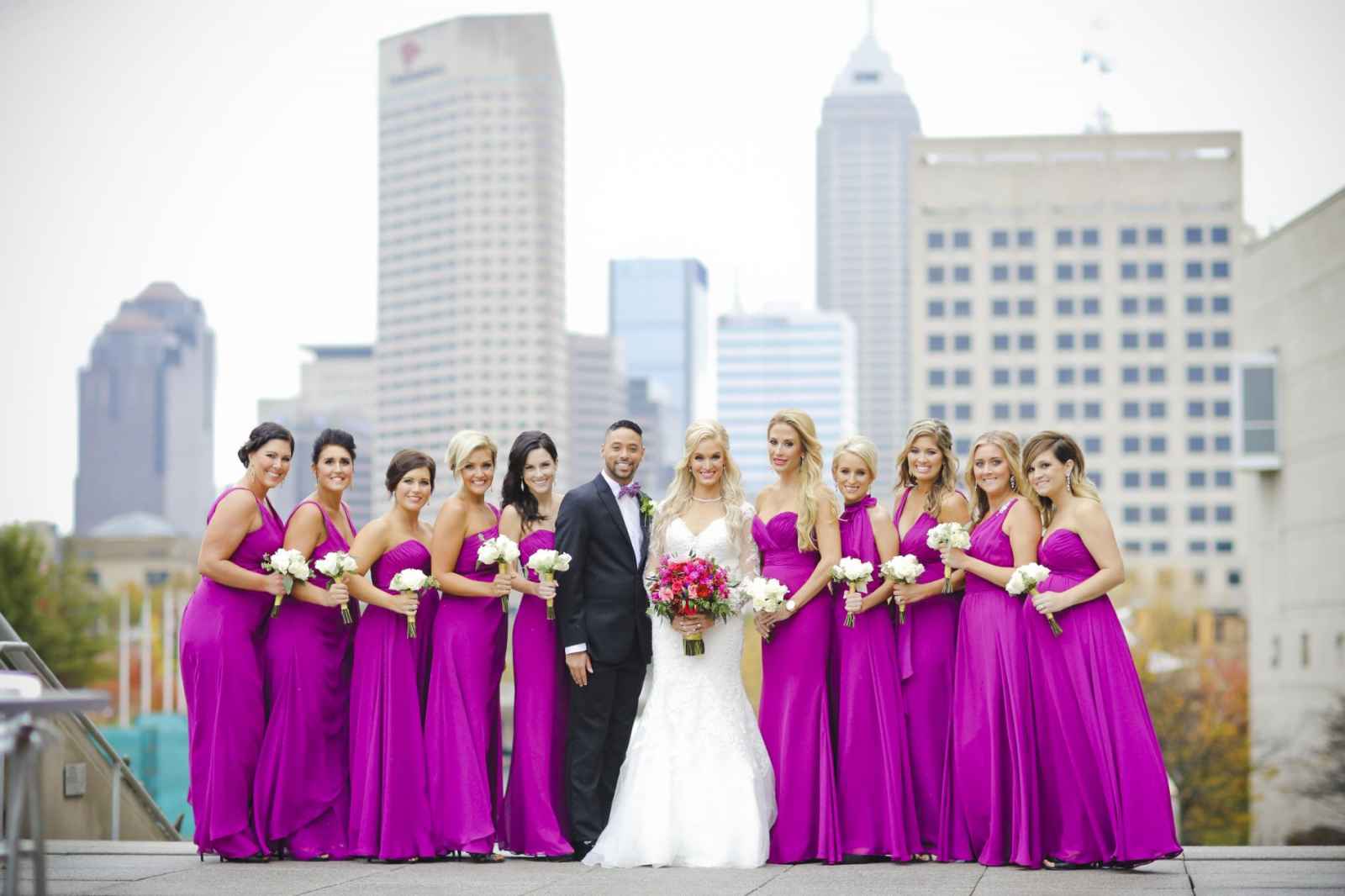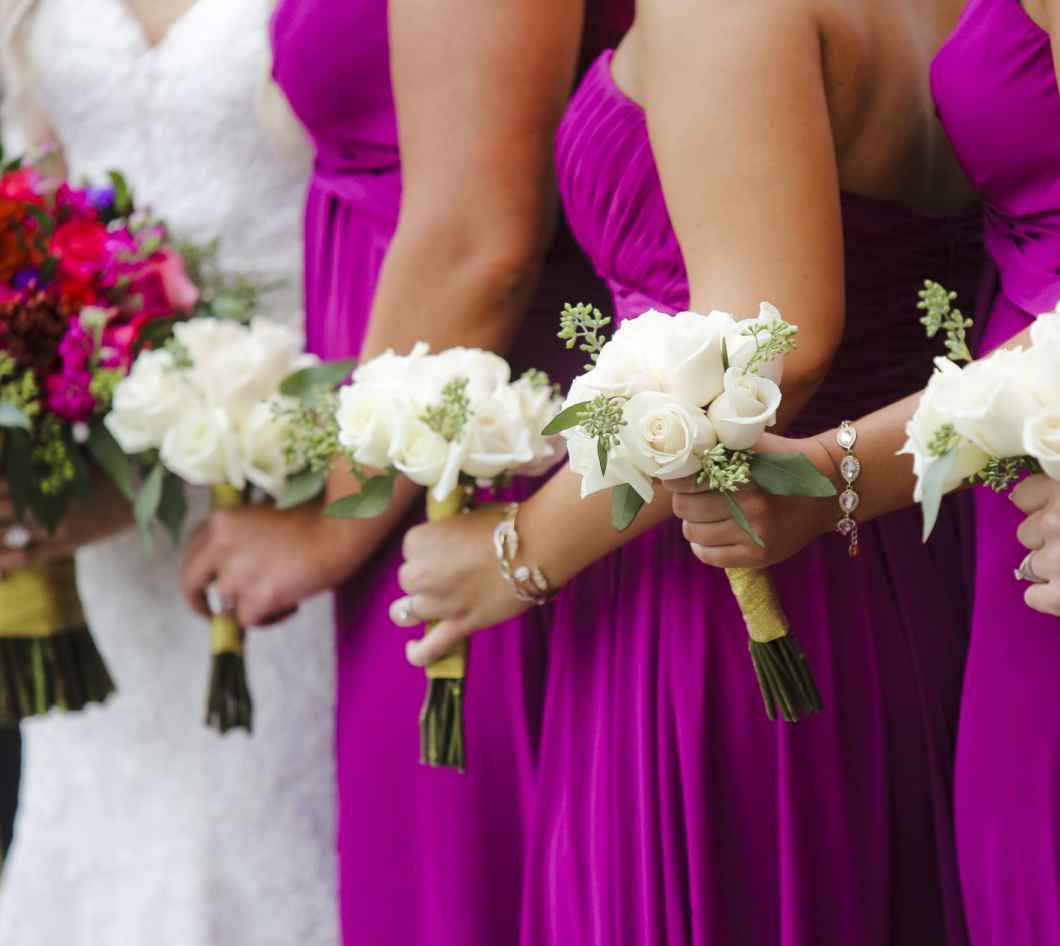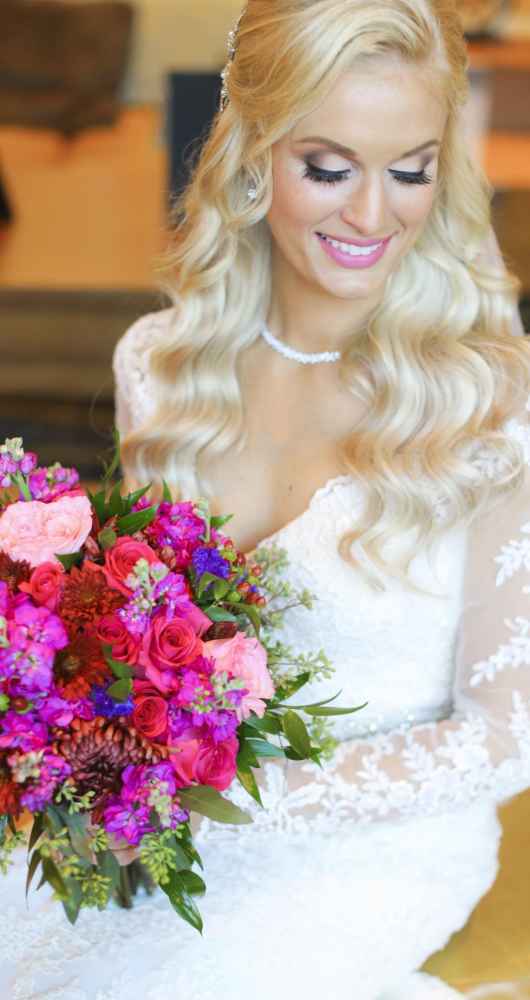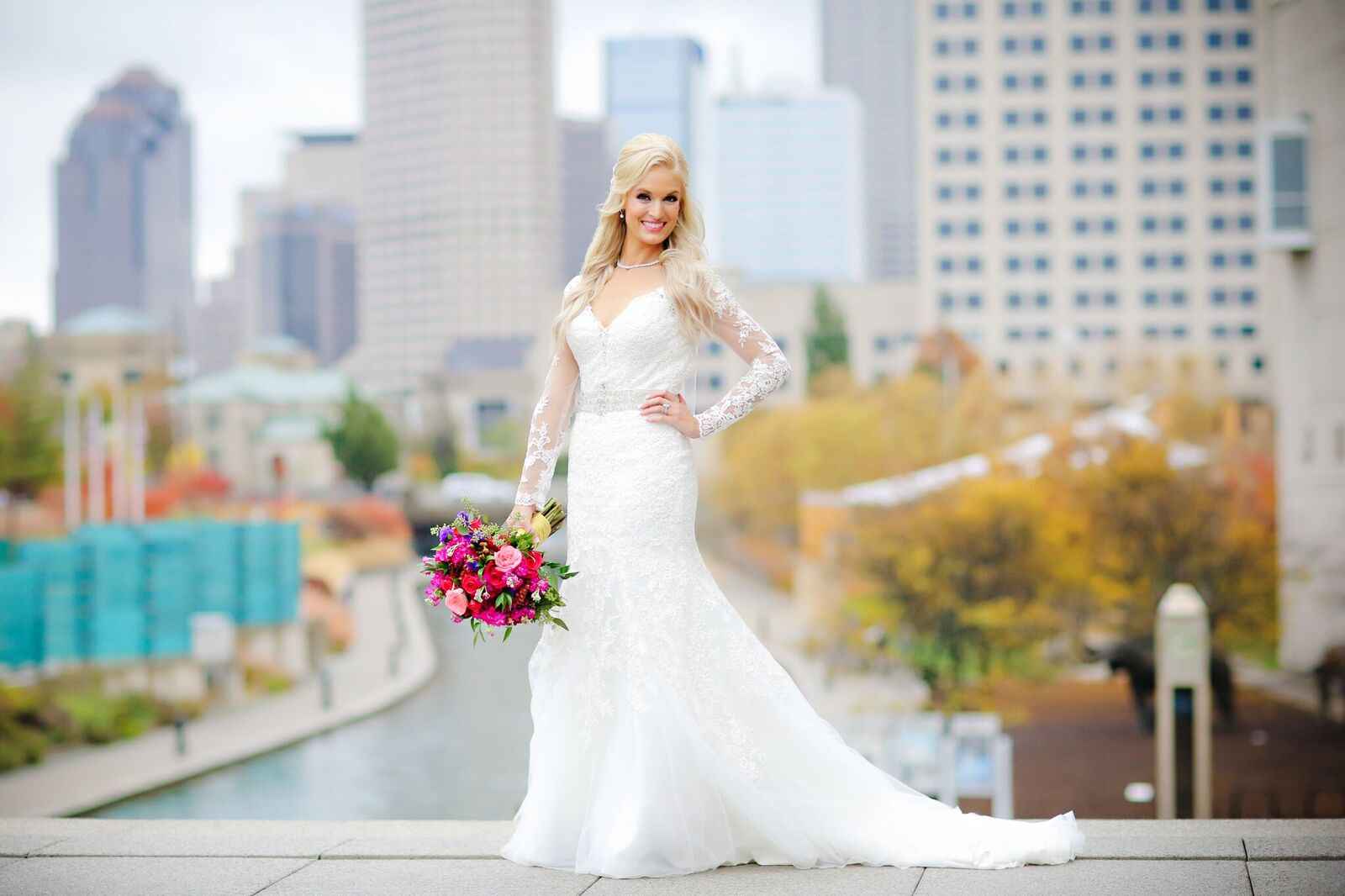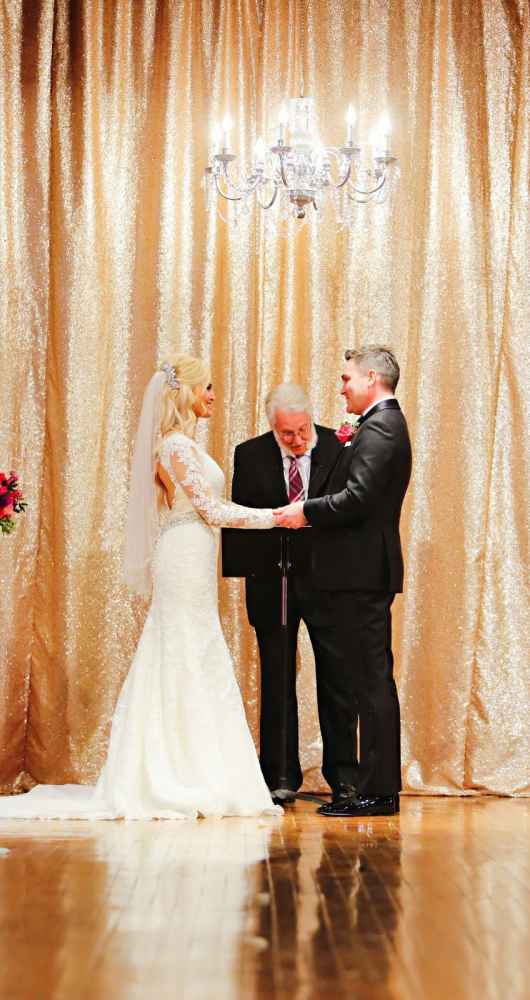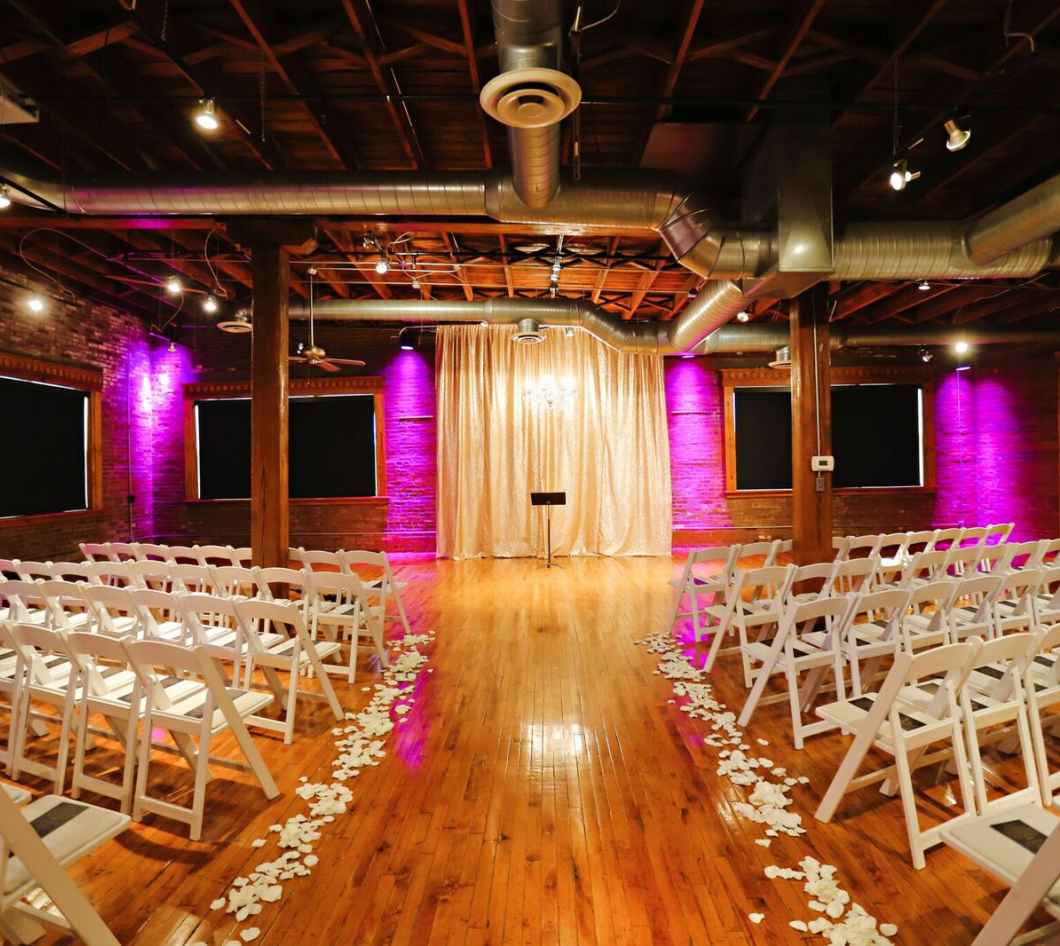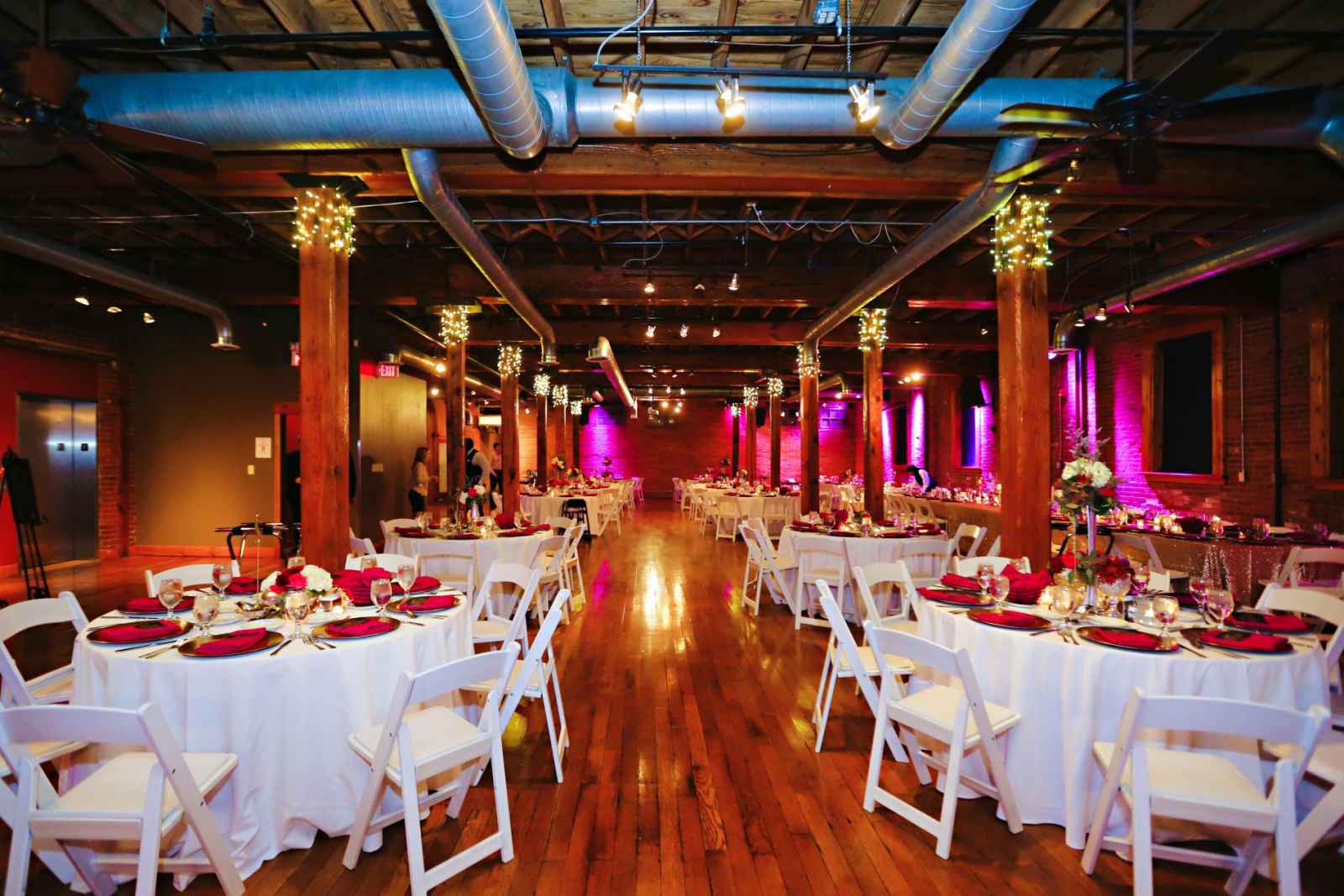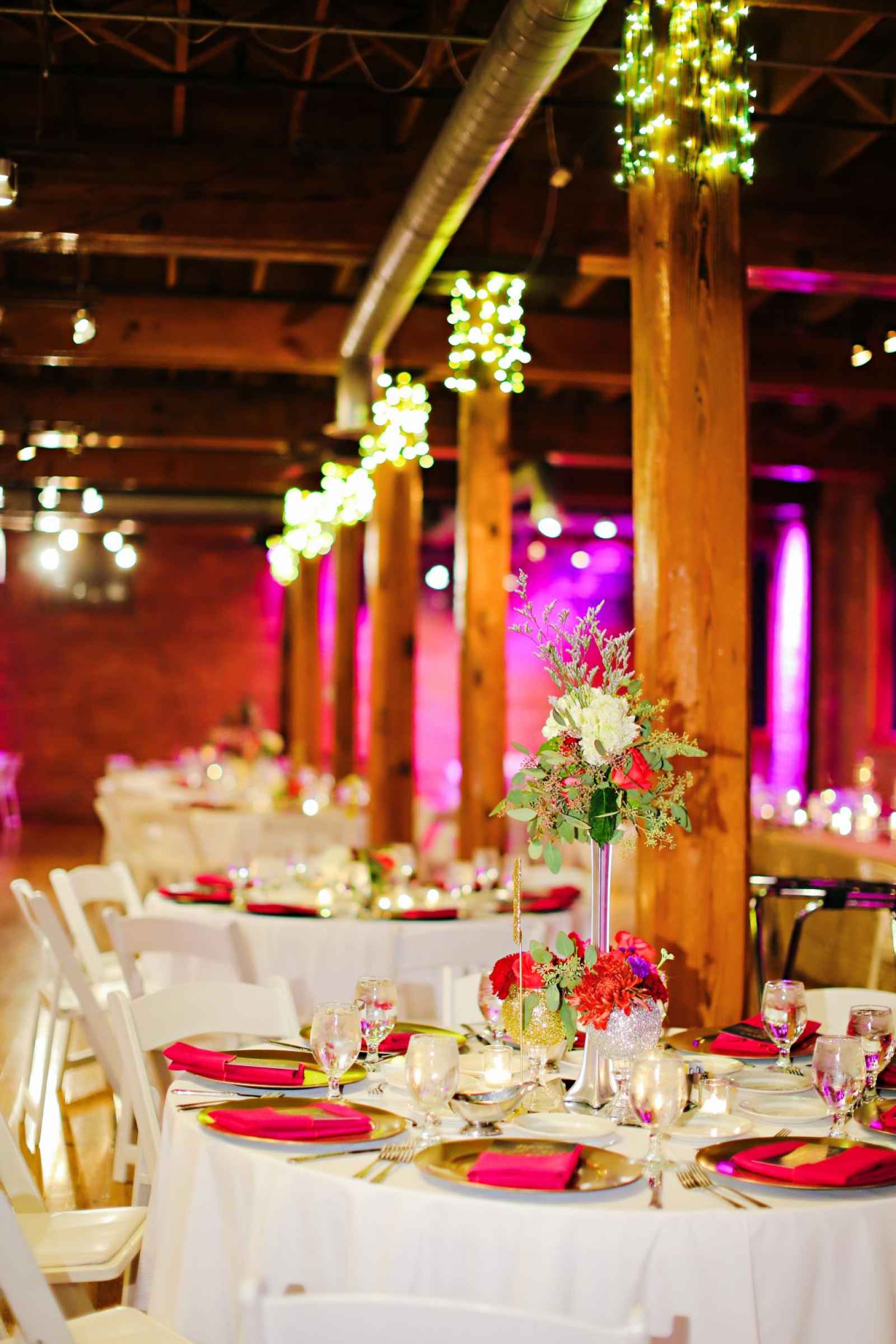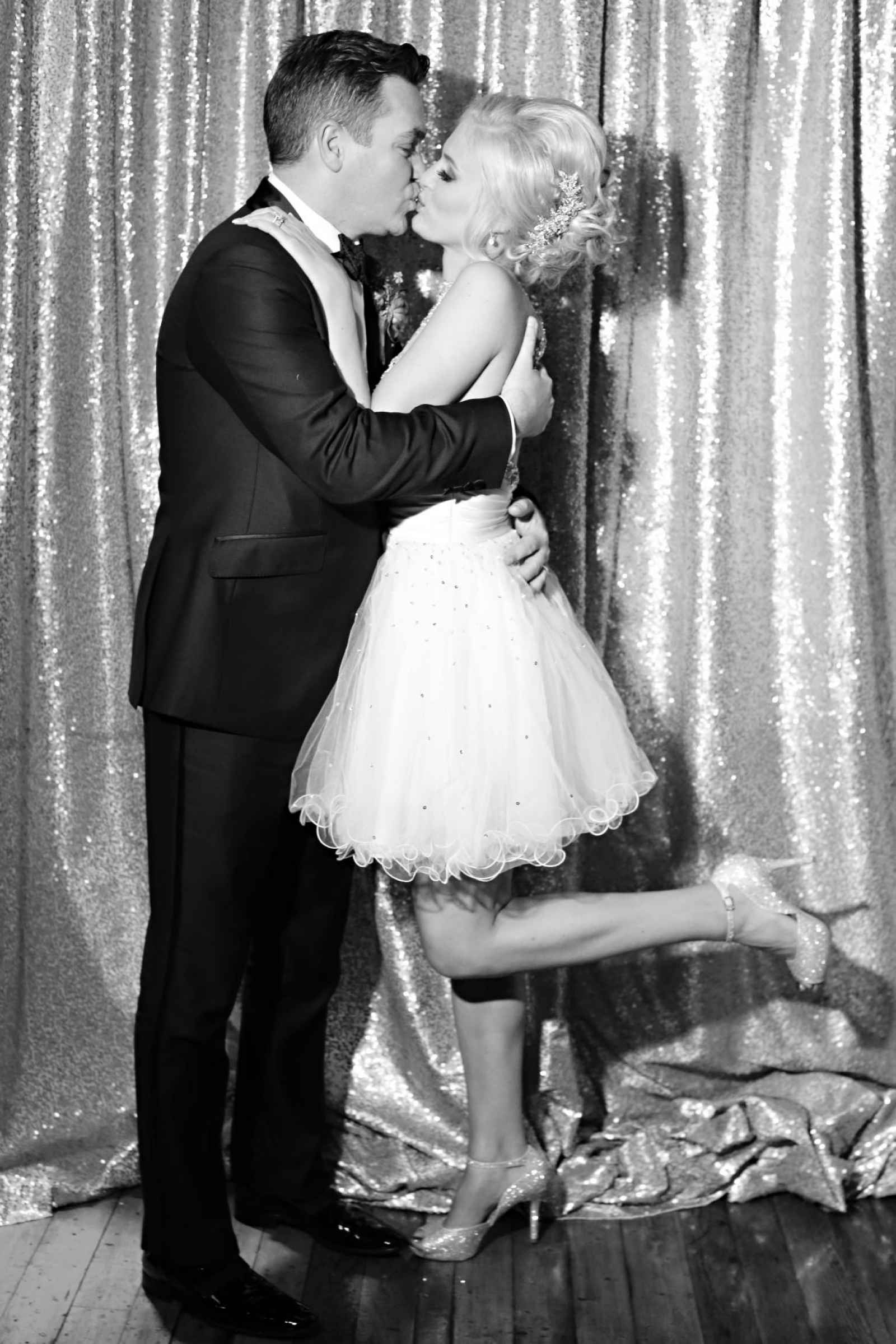 the details
"I had a very good idea of what I did not want!" says Adrienne. And that is usually half the battle when it comes to wedding planning. Initially, Gary and Adrienne considered having a destination wedding or having the wedding in Dallas which is where they currently live. Because Adrienne's large family lives in Indiana, the couple decided to bring Dallas to Indianapolis for the wedding. That decision also paired well with Adrienne's longtime dream to get married at the Mavris Arts and Event Center in downtown Indy. Adrienne is a wedding hairstylist and had worked on a wedding there years ago. "I was in love ever since!" Adrienne says.
Mavris offers four different floors including a rooftop patio, outdoor garden, and breathtaking views of the downtown skyline. Inside, it features original hardwood beams, floors and exposed brick giving off a modern, industrial look. 
Adrienne selected the rest of her vendors according to the preferred vendors from her venue, which proved to be a worthy decision as she was incredibly pleased with the work of her vendors. In addition to the vendors who exceeded her expectations, Adrienne credits her close friends and family for helping to plan her day. She personally made all of the centerpieces including the flower vases, table numbers and candles. 
Using her professed love of sparkle and shine, Adrienne chose to incorporate mixed metals, glitter centerpieces, mercury glass, sequin tablecloths, and a custom-made gold sequin backdrop for her ceremony. The glitter and gold was complimented by shades of pink that accented the reception with pink up-lighting, linens and flowers. 
what we love
Adrienne admits that everything didn't quite go as planned on her wedding day. The rain was pouring and her cake almost fell over. But she credits the memories and laughable moments to the details that didn't quite go according to plan. She even loved her "leaning tower" cake because it tasted incredible! Throughout it all, she kept her peace with the recognition that this was a once-in-a-lifetime event where the people closest to her and Gary would all come together for a night, and she finally got to marry her best friend.
We also appreciated this out-of-the-box color scheme with pink and gold pairings. Not only did it come together beautifully, but it was a reflection of Adrienne's personal tastes and sparkly personality!
are you a bride-to-be?
Obsess and plan with us on weddingday-online.com. Sign up here.
 
are you a wedding extraordinaire?
Join WeddingDay Magazine in inspiring brides by partnering with us! See how here.