When Shelly Rosenfeld and Geoff Ringer married this past May in BR Cohn's vineyard in Sonoma Valley, California, they didn't just make their own dream come true, they provided a dream weekend for nearly 100 family and friends.

The two met when they were both medical residents in Cincinnati but it wasn't until a mutual friend brought them together outside of work that they realized how much they had in common. Among those things was a love of good food and wine, making their vineyard wedding not only unbelievably romantic but particularly meaningful.
There are nearly as many reasons for choosing a "destination wedding" as there are destinations. The reasons range from romantic to practical (if going on a vacation with 100 of your nearest and dearest can ever be considered practical). But differences in religion and/or blended families that don't mix very well can make getting out of Dodge a fine idea. A destination wedding is a great way of culling an unwieldy guest list. And as couples wed later, ties to "home" are no longer as important. For that matter, home may no longer be what it was or even where it was. In Shelly and Geoff's case since neither had lived in the town in which they were raised for nearly fifteen years, Geoff said a destination wedding "was a no-brainer." And in a day and age when the honeymoon more often than not precedes the wedding, a destination wedding lets newlyweds take their friends and family along for the ride. "I loved that it felt like a weekend event rather than just a Saturday afternoon wedding," said Shelly. She loved running into friends and family in town throughout the weekend; loved that everyone was "right there."

How does one begin to plan a destination wedding? Numerous web sites devoted to this trend offer packages that include wedding planners. BR Cohn has a consultant, rather than a planner per se. She offered the couple a list of preferred vendors (Shelly used many of those recommended) and was "very helpful" with and responsive to all of Shelly's questions (like "how do I get my wedding dress out there?") They corresponded mostly via e-mail.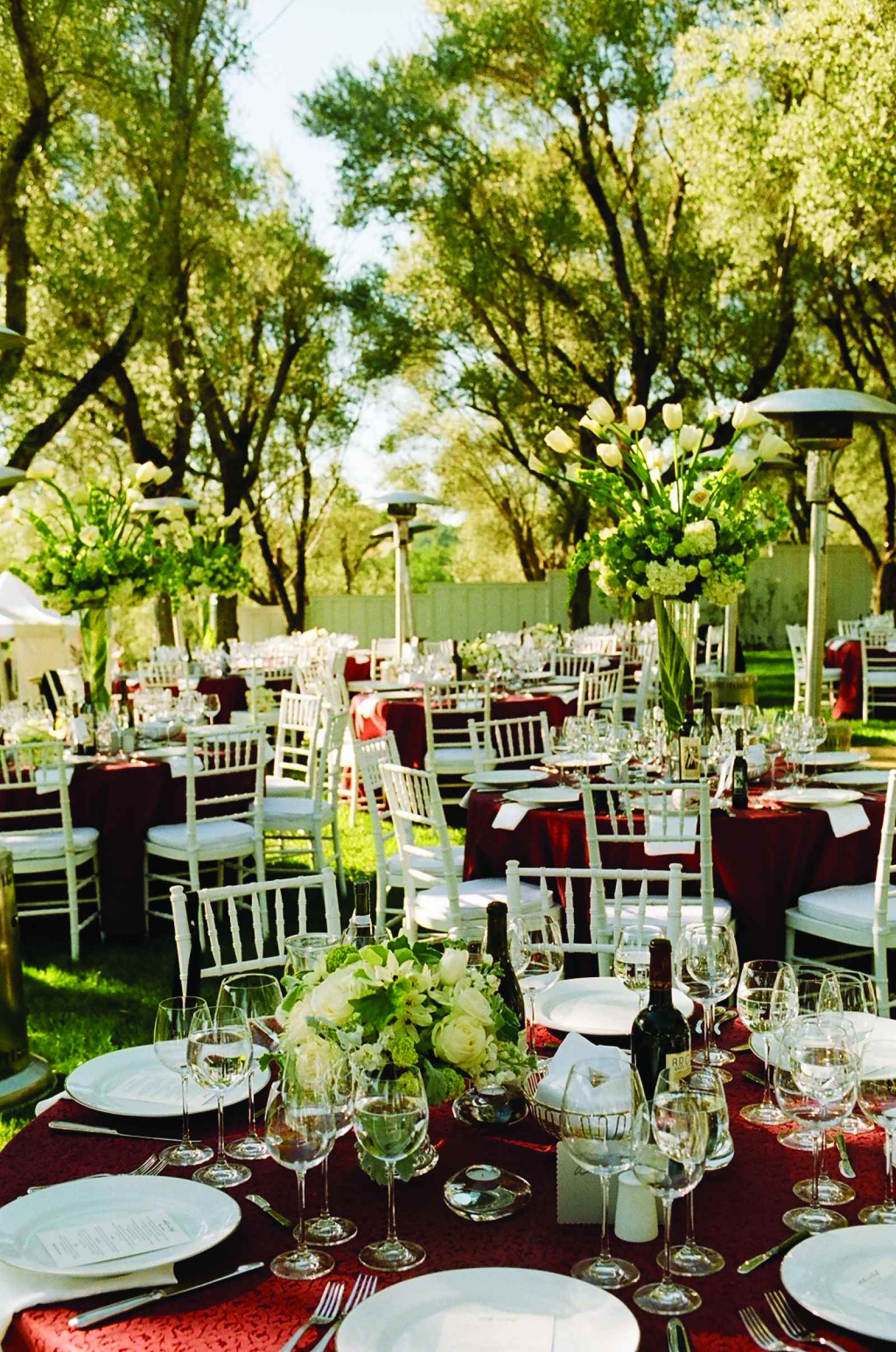 On a clear blue day this past May, Shelly Rosenfeld and Geoff Ringer walked down a gently sloping hill to recite their vows overlooking the estate's glorious vineyards. Hors d' oeuvres and champagne followed at the top of the hill and the spectacular dinner was held in Cohn's olive grove. (In lieu of place cards, names were affixed to bottles of olive oil produced on the 90-acre estate.)

Shelly and Geoff visited nearly ten vineyards before choosing BR Cohn but the a small, family-owned winery provided the perfect backdrop for a marriage of good food, fine wine, and a deep and abiding love.