When a couple plans a two-day wedding and incorporates their dogs into the decor and the ceremony, we know we're going to love it. Grant proposed to Amanda one day while the couple was out taking their two dogs for a walk in downtown Indianapolis. From that point on, they made sure the pups were involved in the entire wedding. 
Amanda hadn't really ever considered what she wanted in a wedding so at first, planning was off to a slow start. She knew she wanted an intimate gathering with the people closest to them, but she also wanted a party. The couple chose to have a two-day event with their ceremony and dinner on Friday and a party on Saturday. We couldn't love the idea any more than we already do!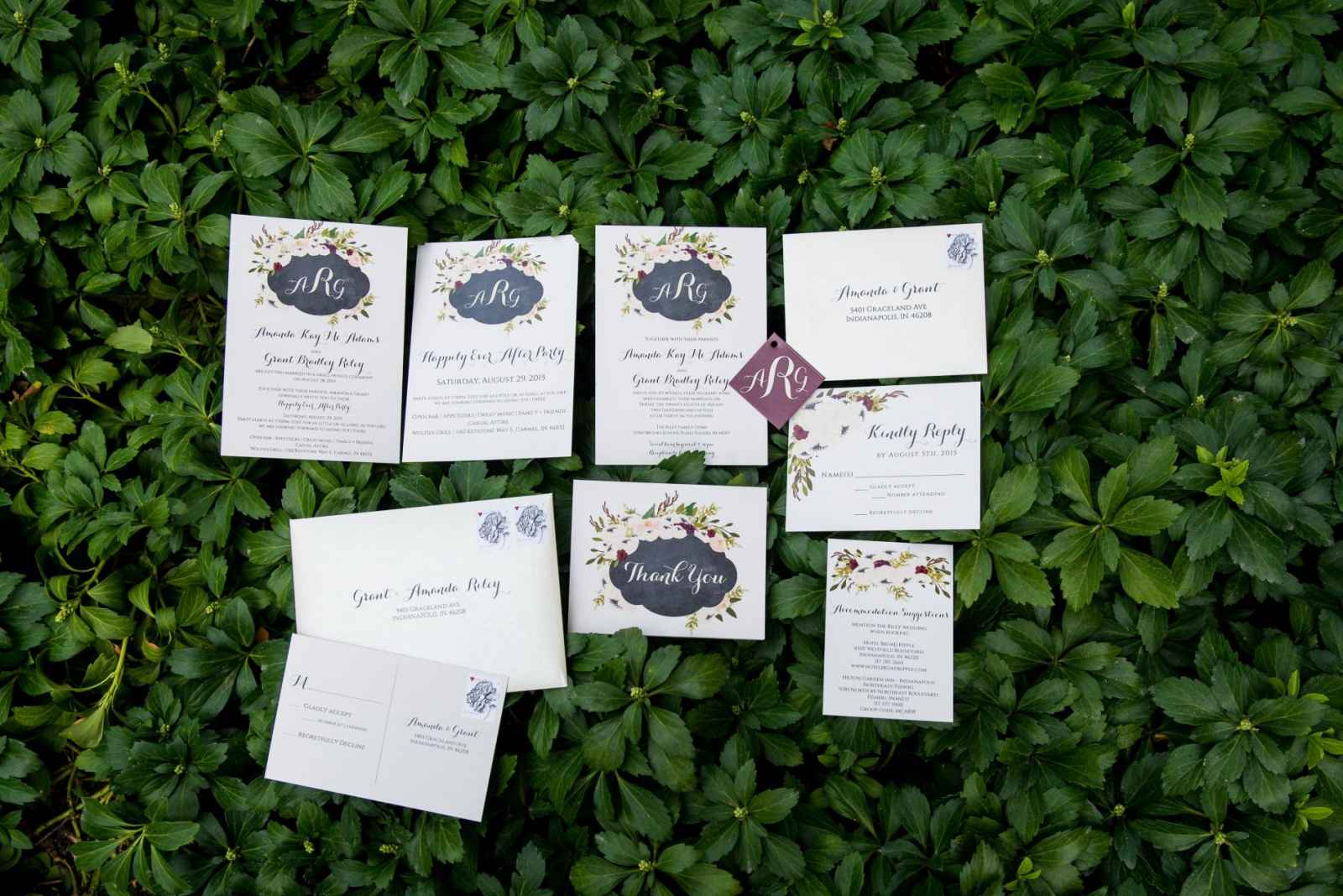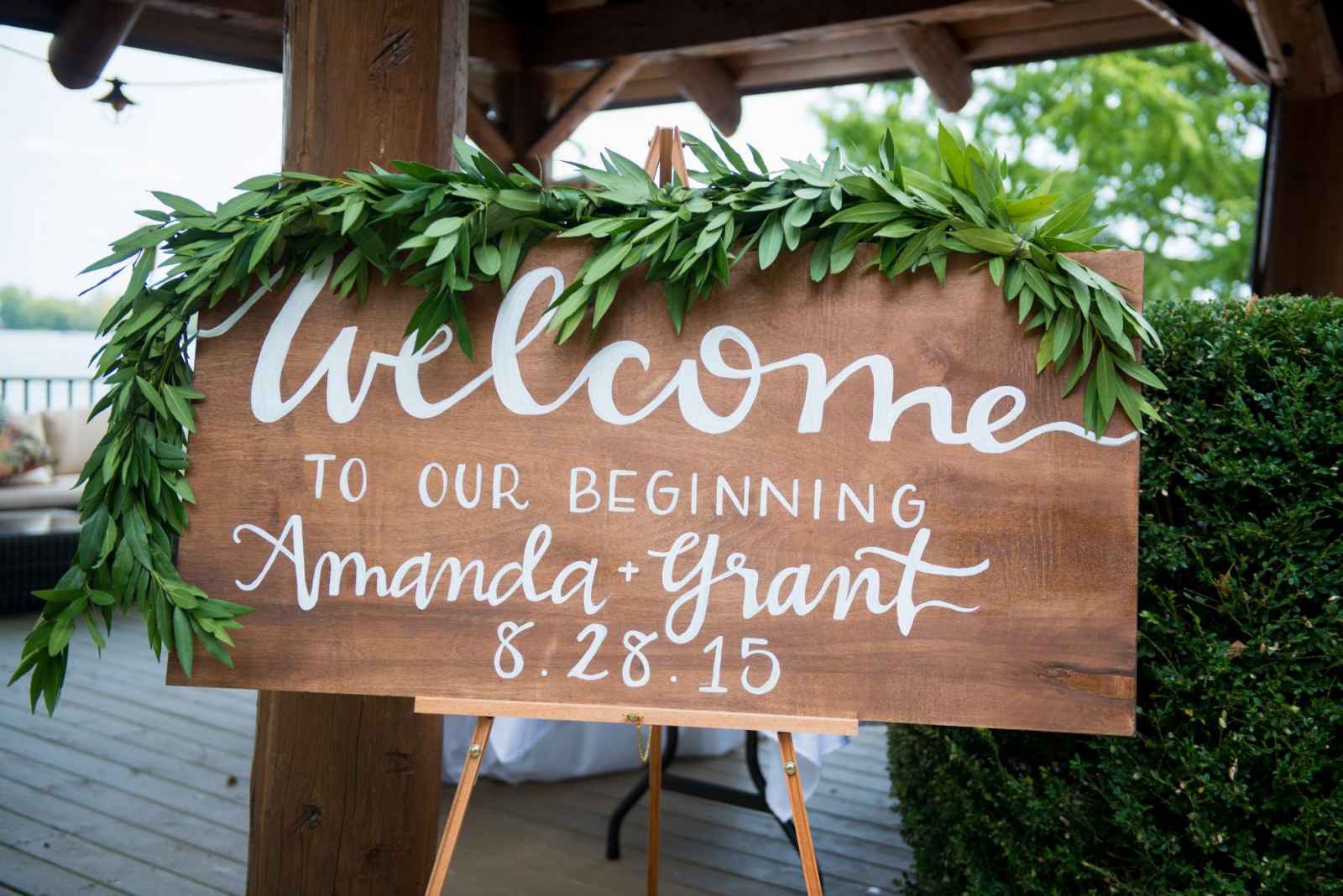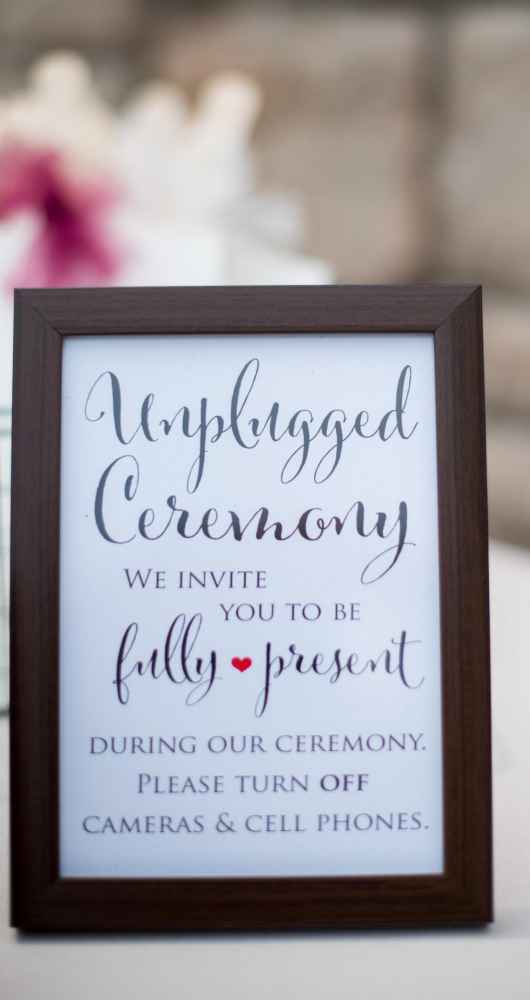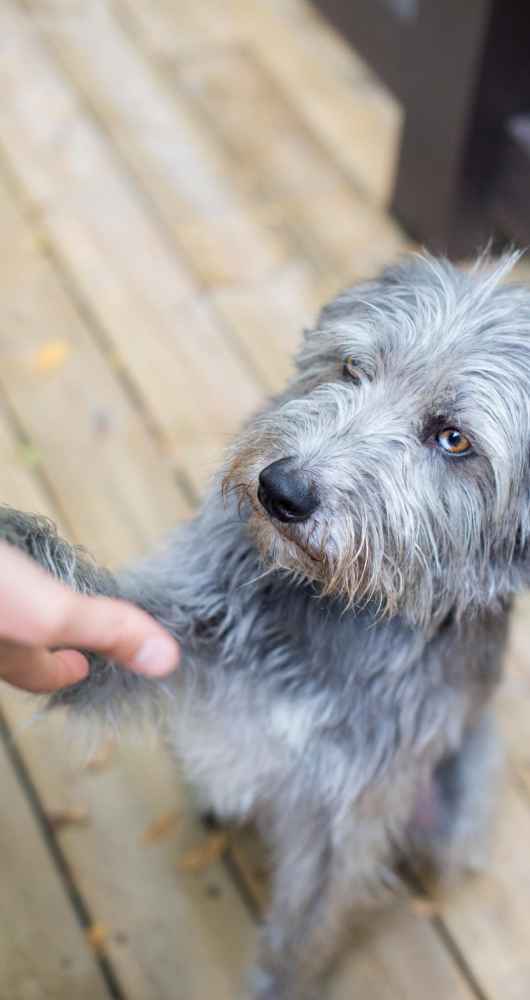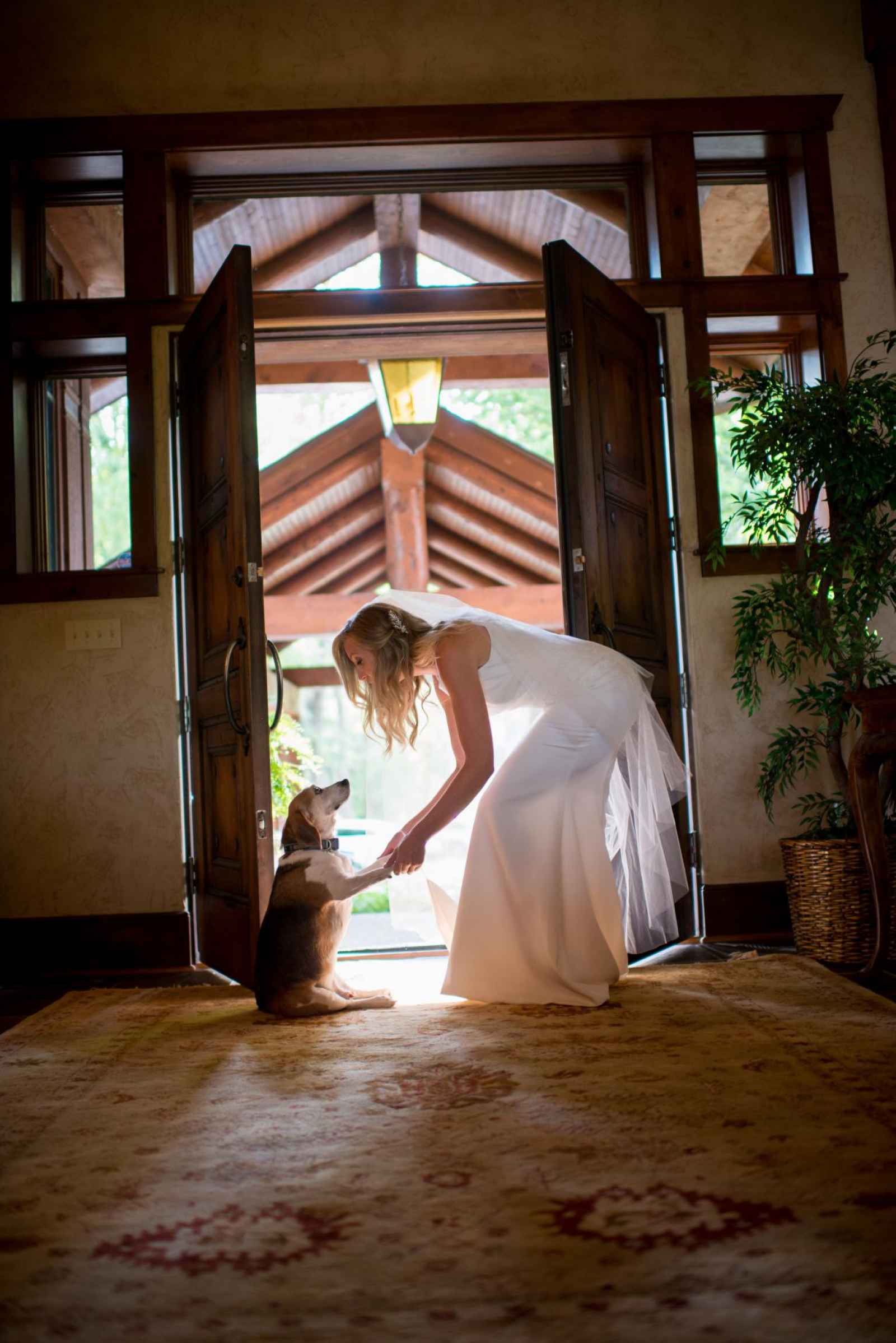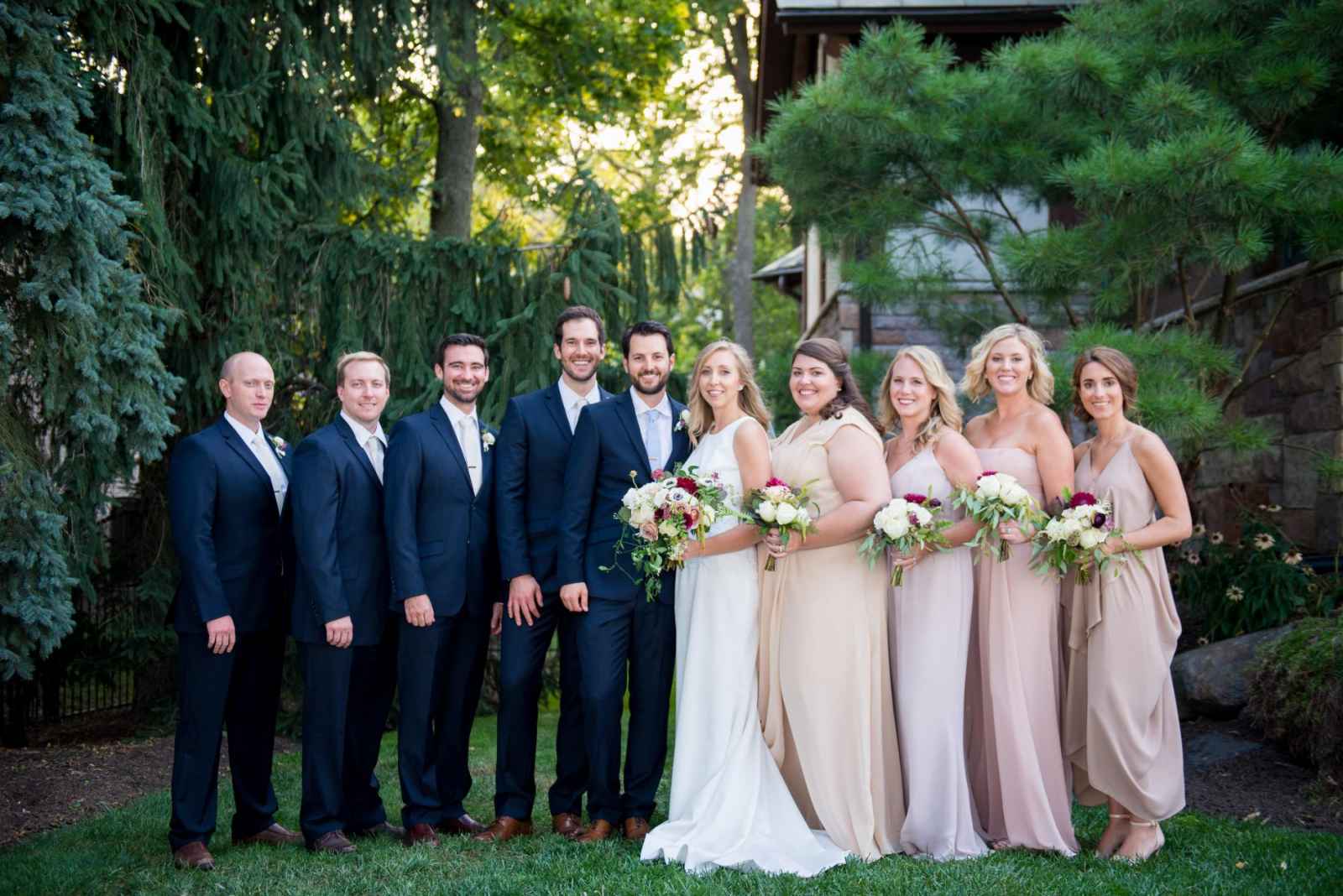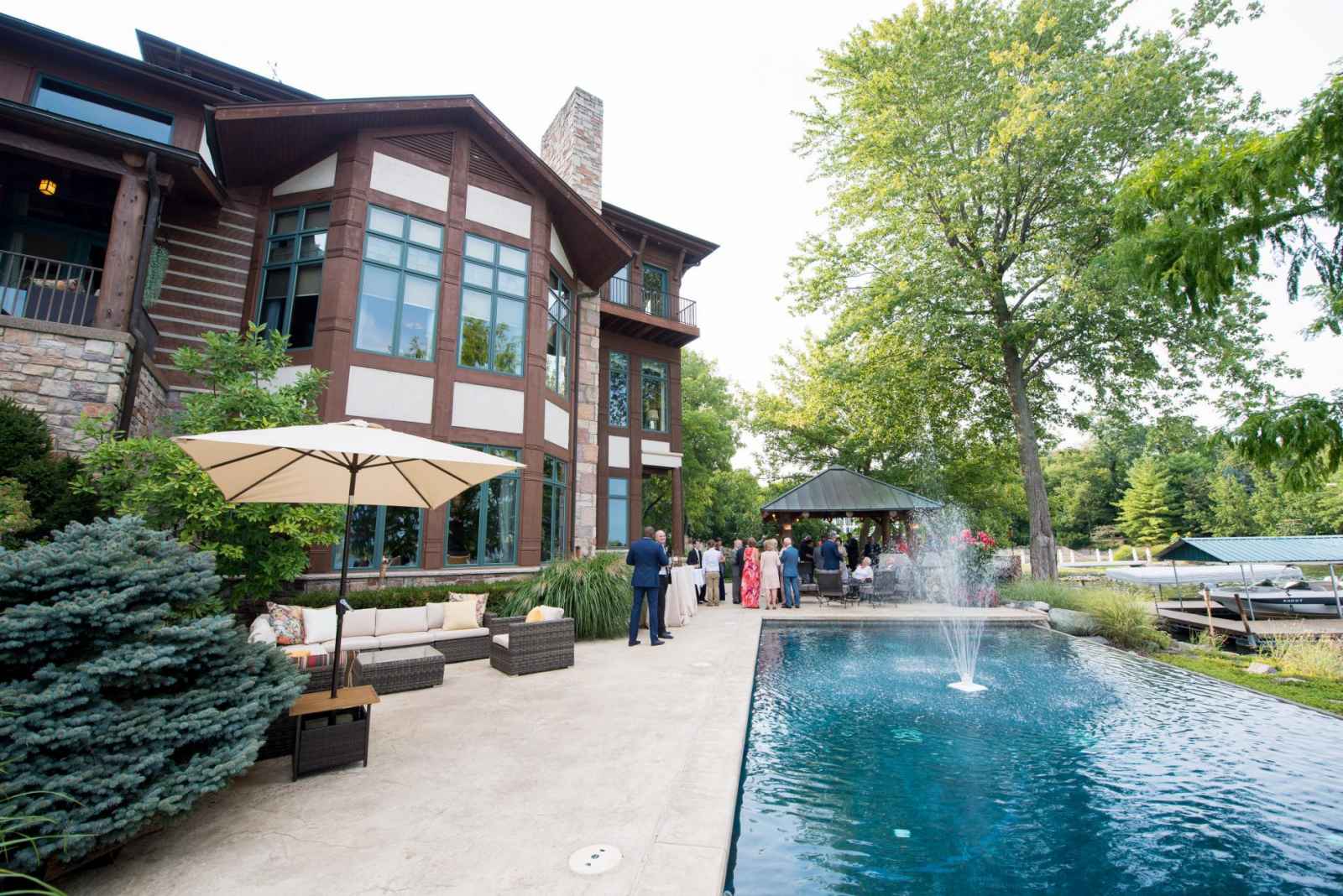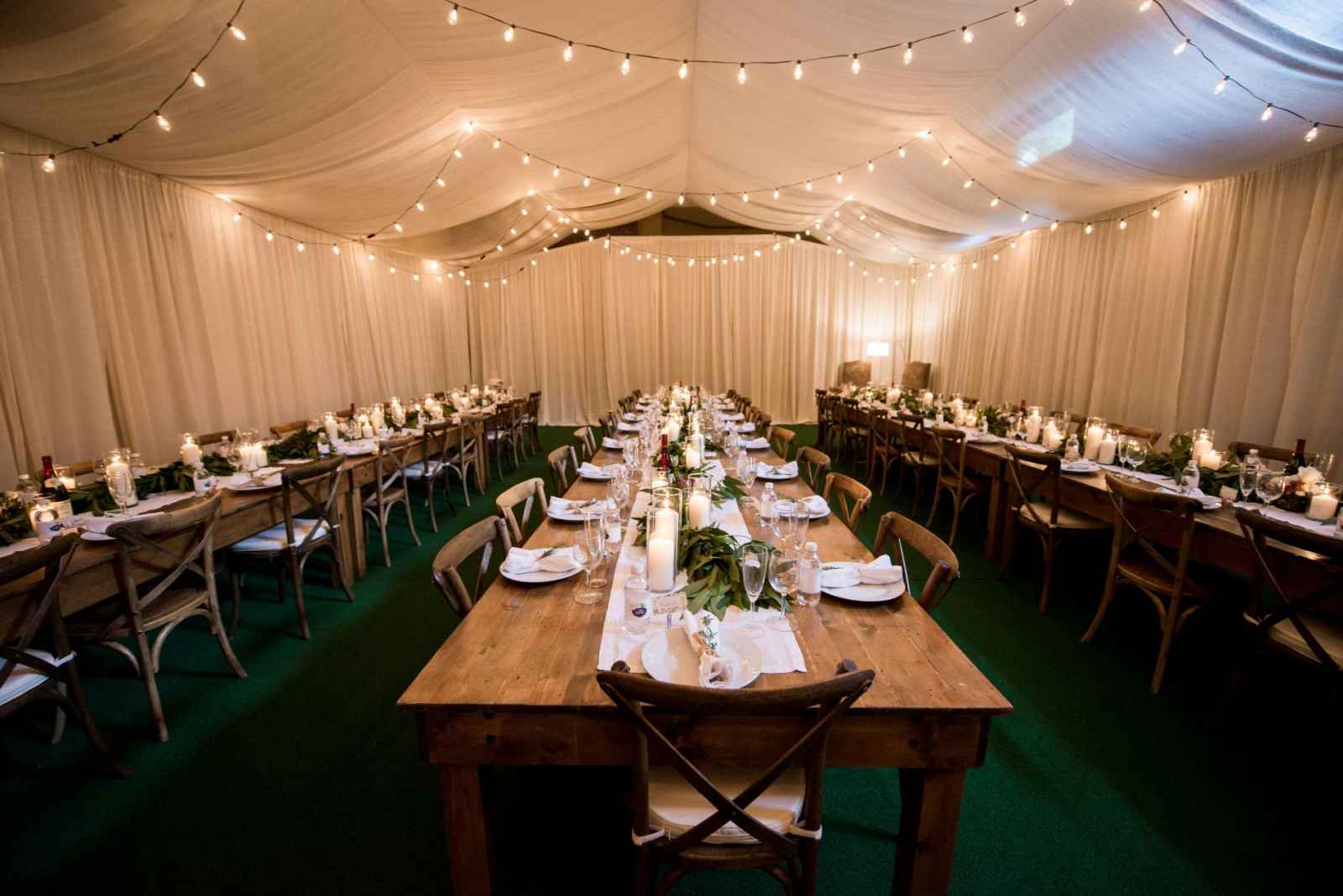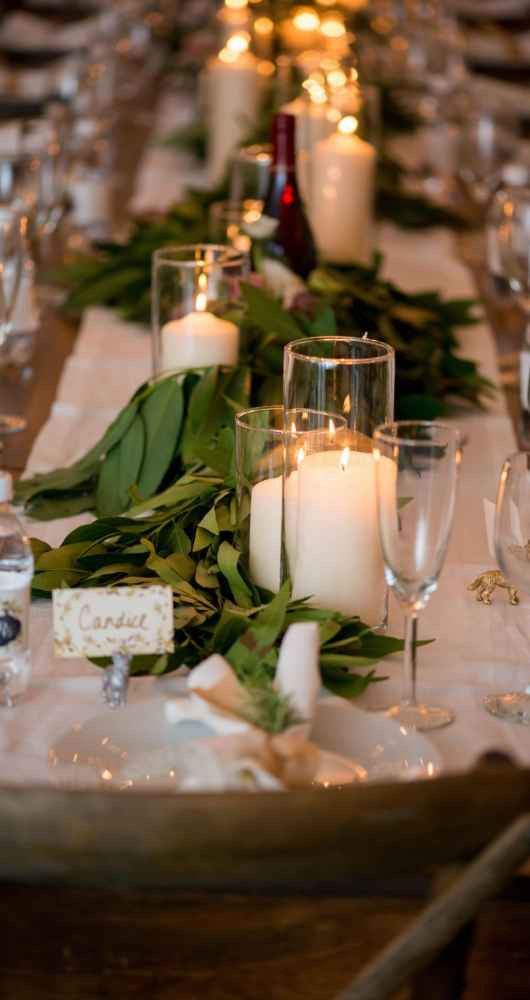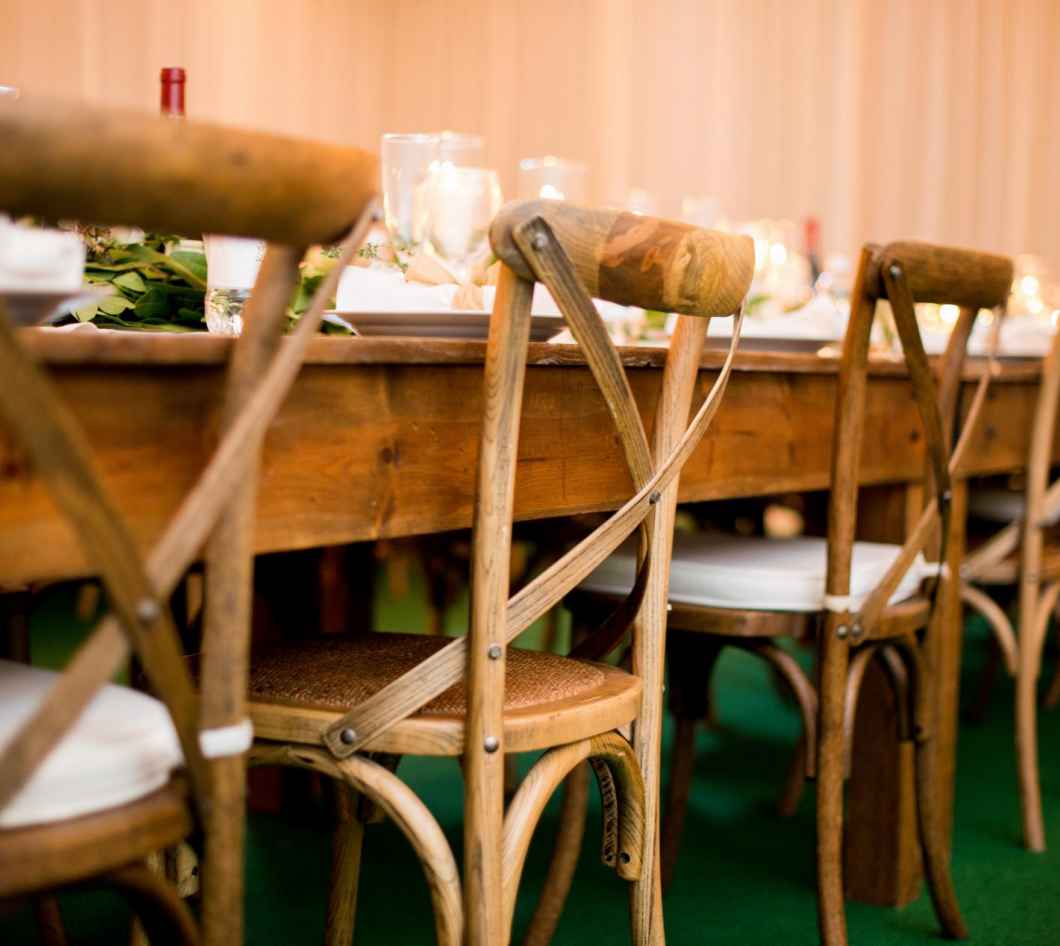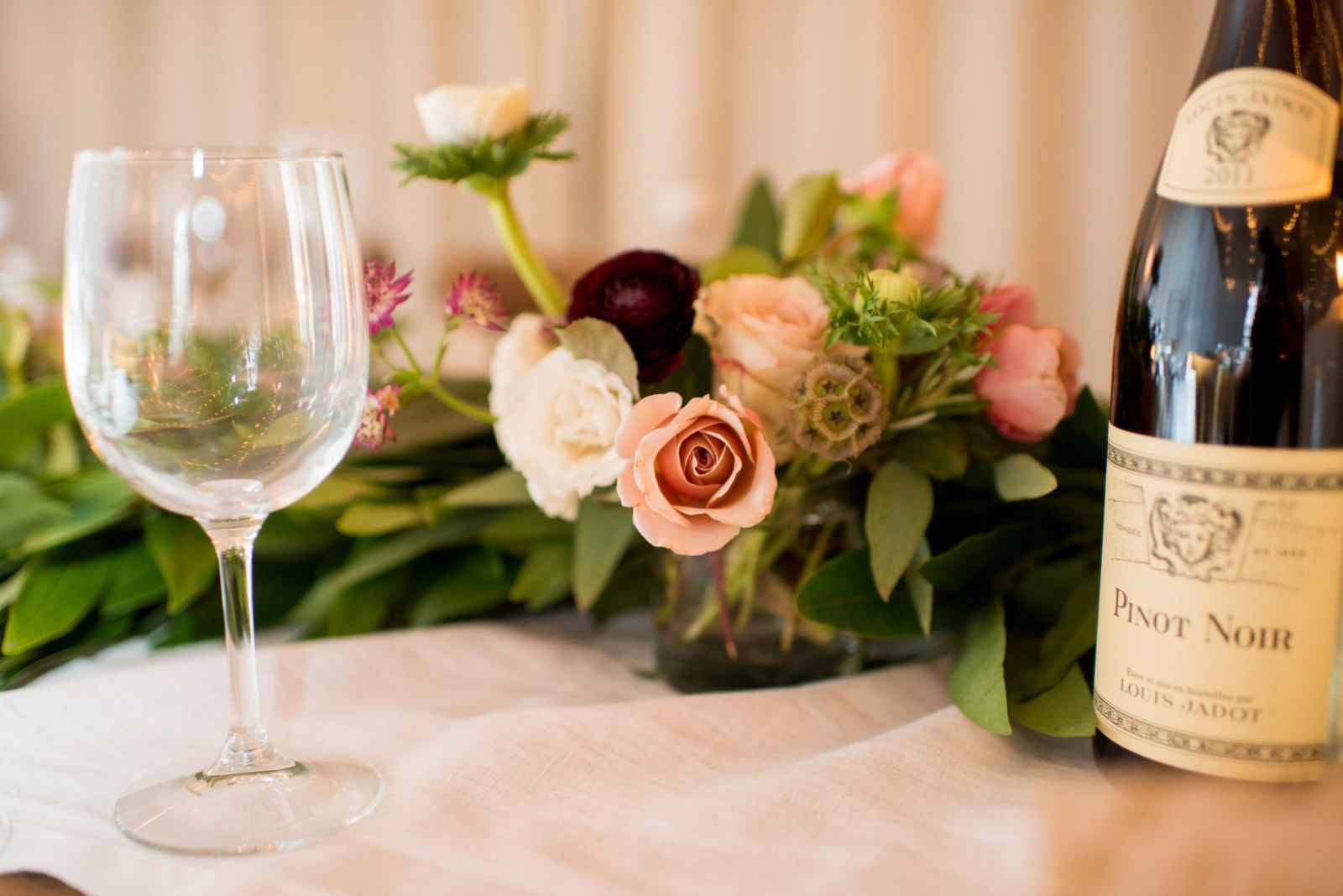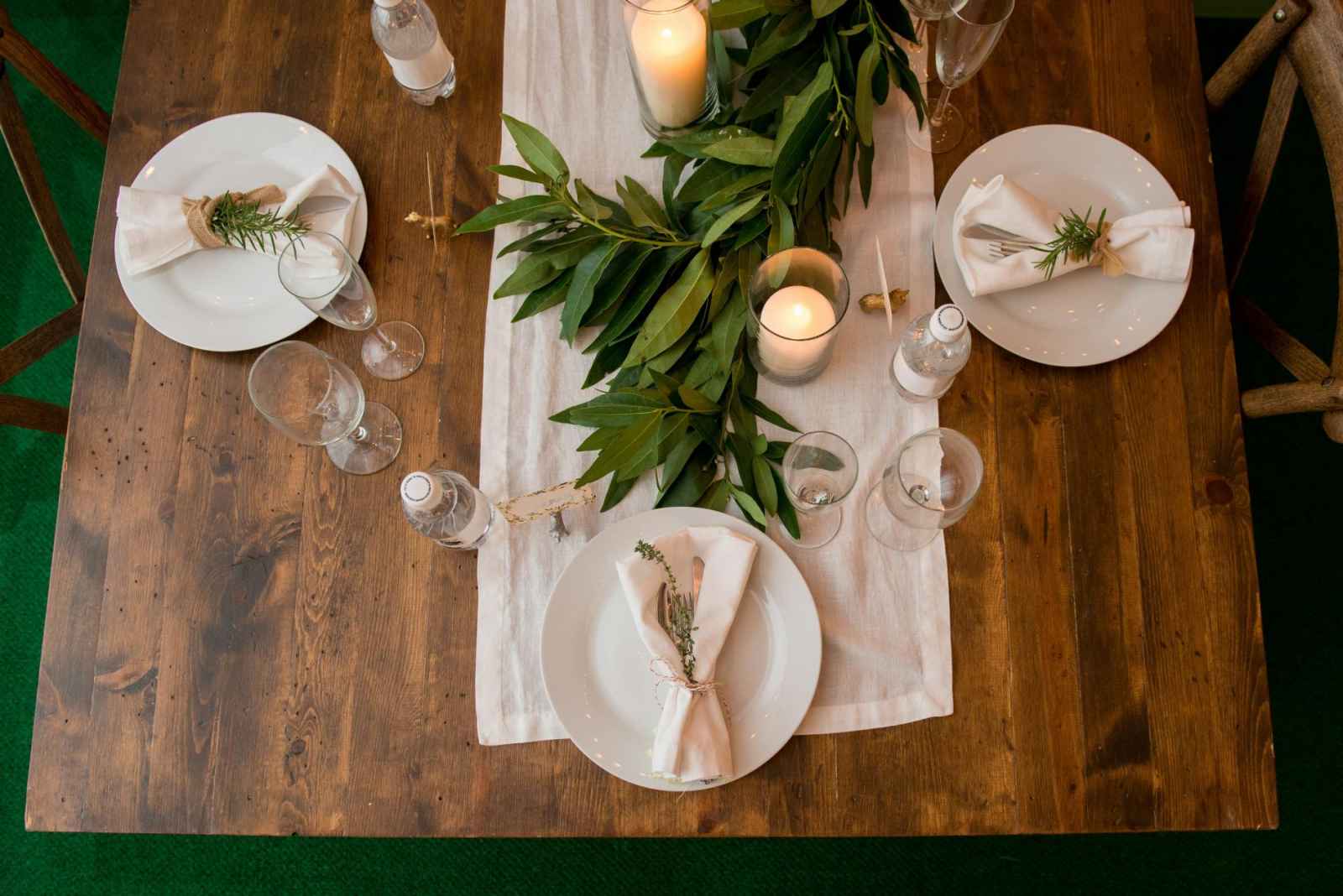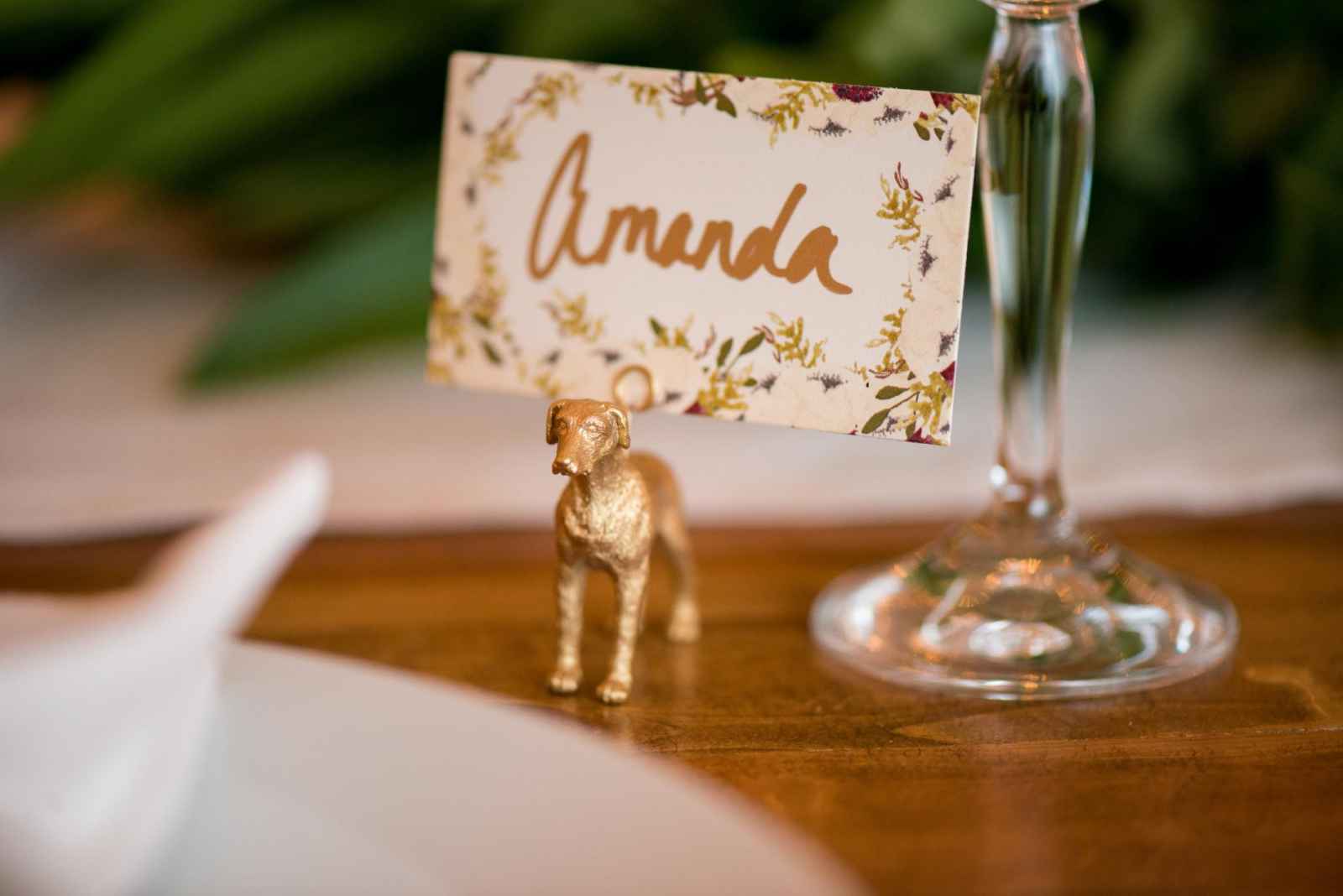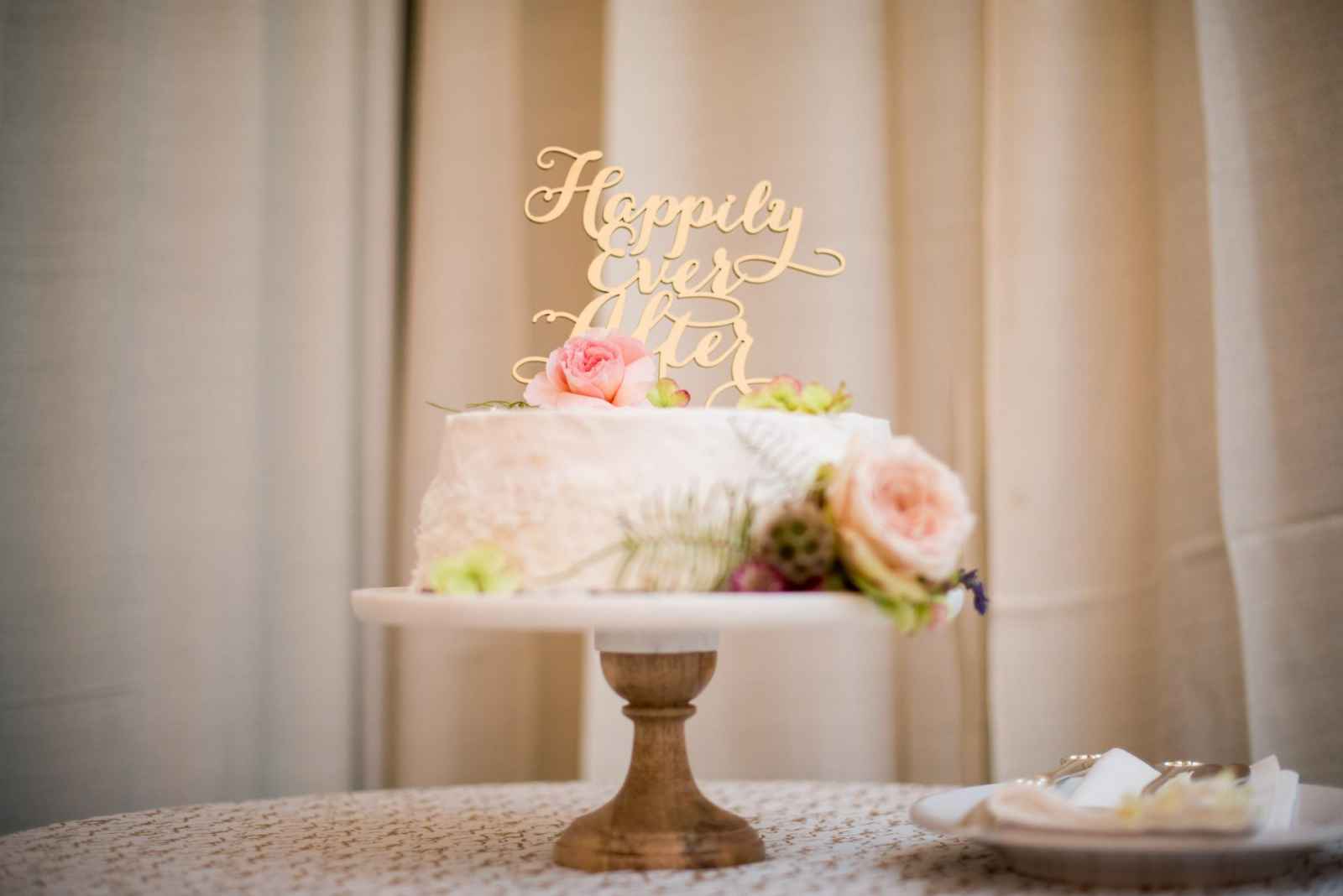 the details
So how did Grant and Amanda pull off their double celebration? On the actual wedding night, they had around 65 guests for their ceremony at a private residence overlooking the lake. Of course, their two dogs were included for the ceremony and walked the flower girls down the aisle. On that night, they had a family style sit-down dinner with soft background music, traditional dances and the cake cutting. The next day, Grant and Amanda rented out a local bar and had around 250 guests to enjoy an open bar, food and music. 
The bride selected a natural color palette using lots of green throughout. Her florist from Meg Catherine Flowers created stunning floral arrangements using mostly white blooms and subtle accents of deep, rich tones of purple, reds and blush. White garden roses, ranunculus, white anemones, berries, raspberry branches, jasmine vines, olive branches and bay leaves were a few of the elements used. 
Amanda wore a Ramon Bundo gown from Marie Gabriel Couture. It was handmade in Italy and offered the classic, timeless look she was going for. 
what we love
As mentioned, Grant and Amanda's two dogs are a big part of the couple's lives. Not only did they have their two four-legged friends walk down the aisle, but they also used little gold and silver dog figurine for name card holders. Also, in lieu of wedding favors, they donated money to the Humane Society for Hamilton County. They also personalized their wedding when it came to the cake! Amanda loves angel food and Grant loves the banana cheesecake from the Cheesecake Factory, so they had to include both!
love this wedding? now let's get to planning yours!
Click here to sign up for our monthly planning newsletter, downloadable tools, contest and giveaways, and loads of style inspiration!