After experiencing a fast-paced life pursuing a career in NYC as a fashion designer, Hannah decided to move back home to enjoy a quieter life before determining her next endeavor. At the same time, work brought Jaxon to Warsaw, IN. "Although we were not searching for love, love found us," explains Hannah. "Jaxon later admitted he was awestruck the first time he set eyes on me."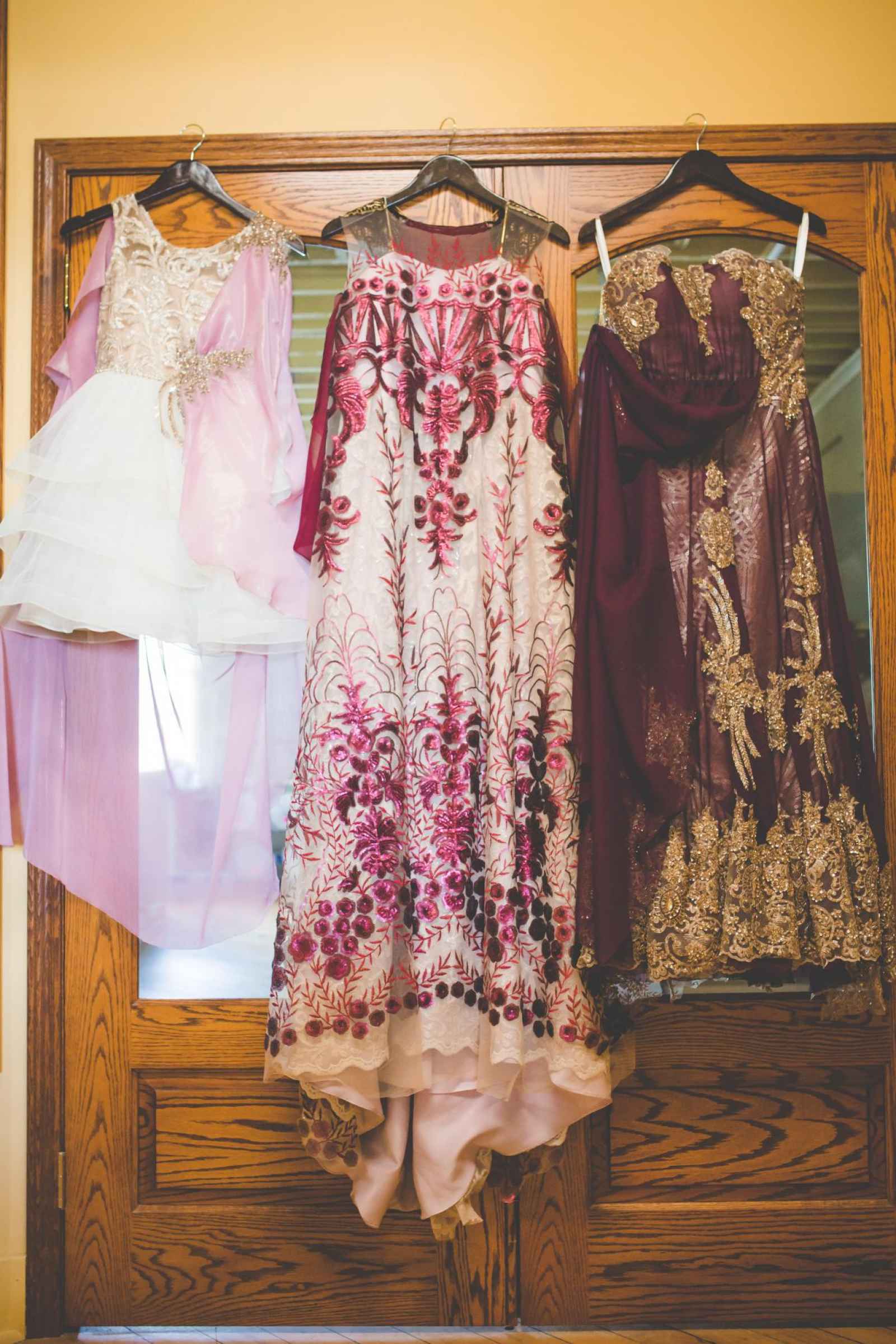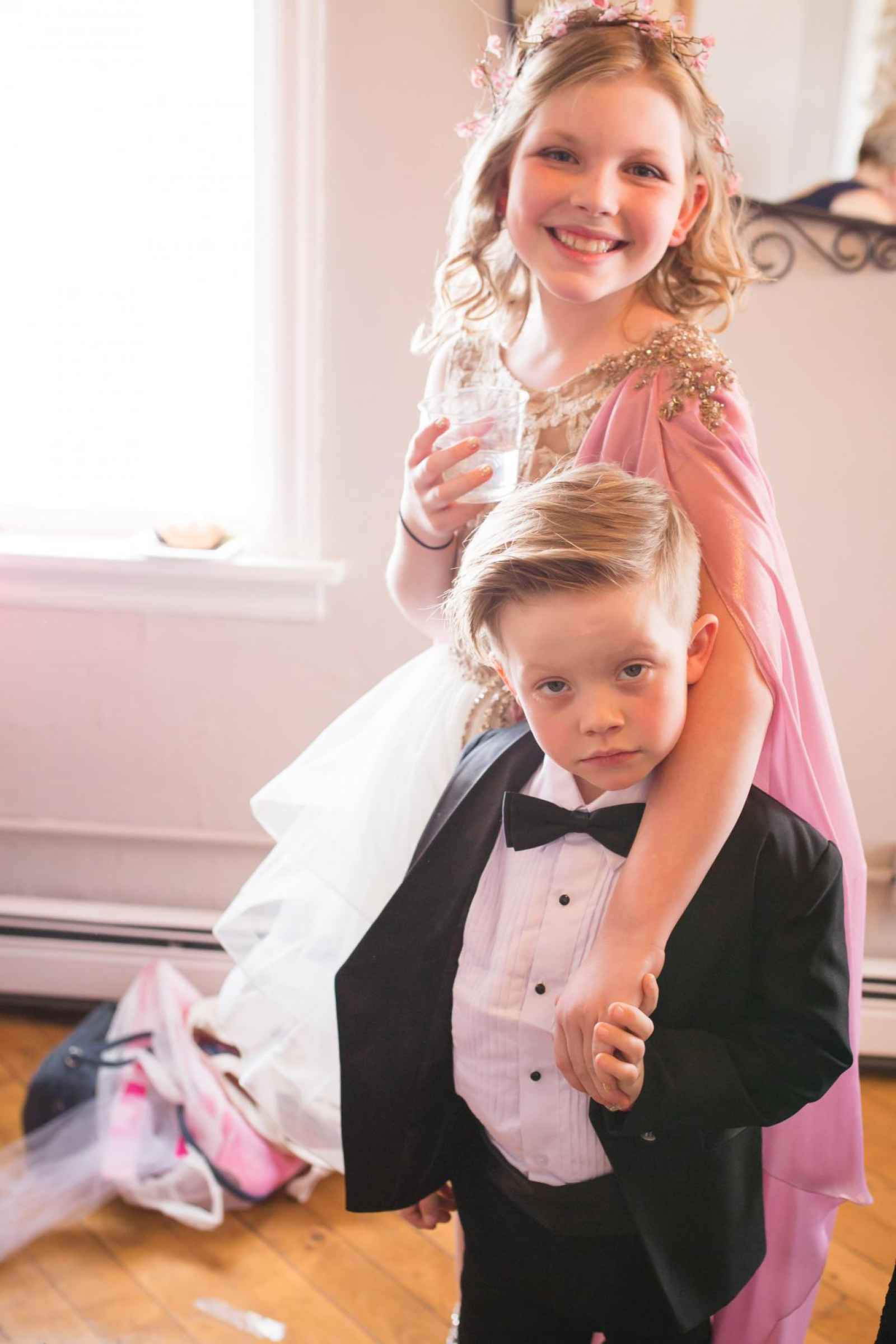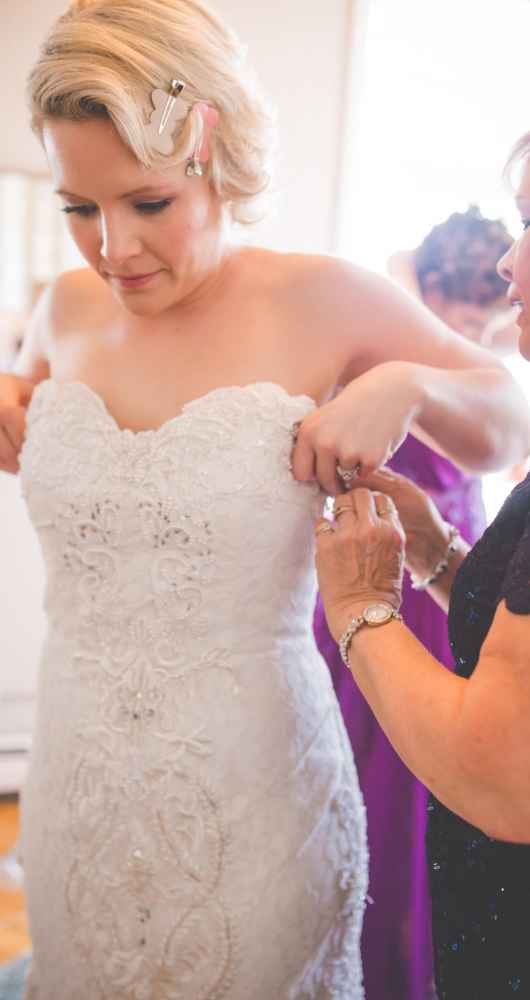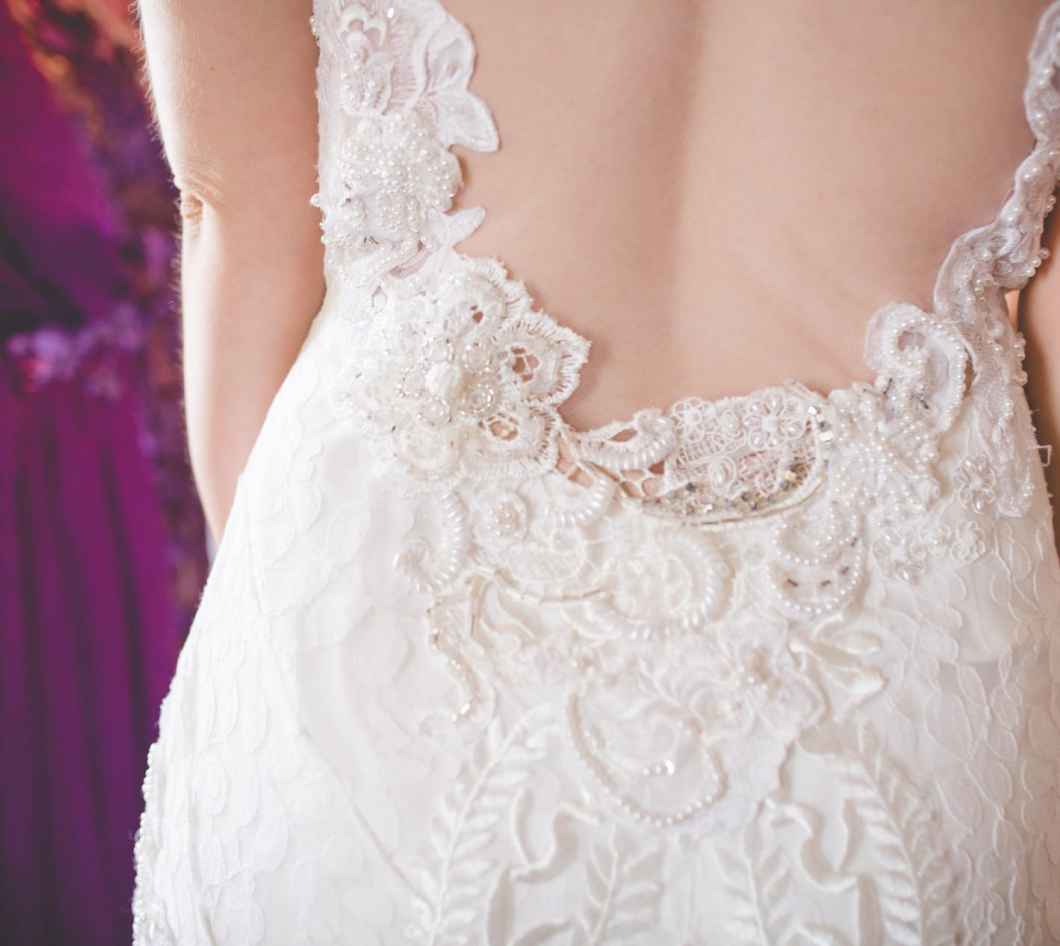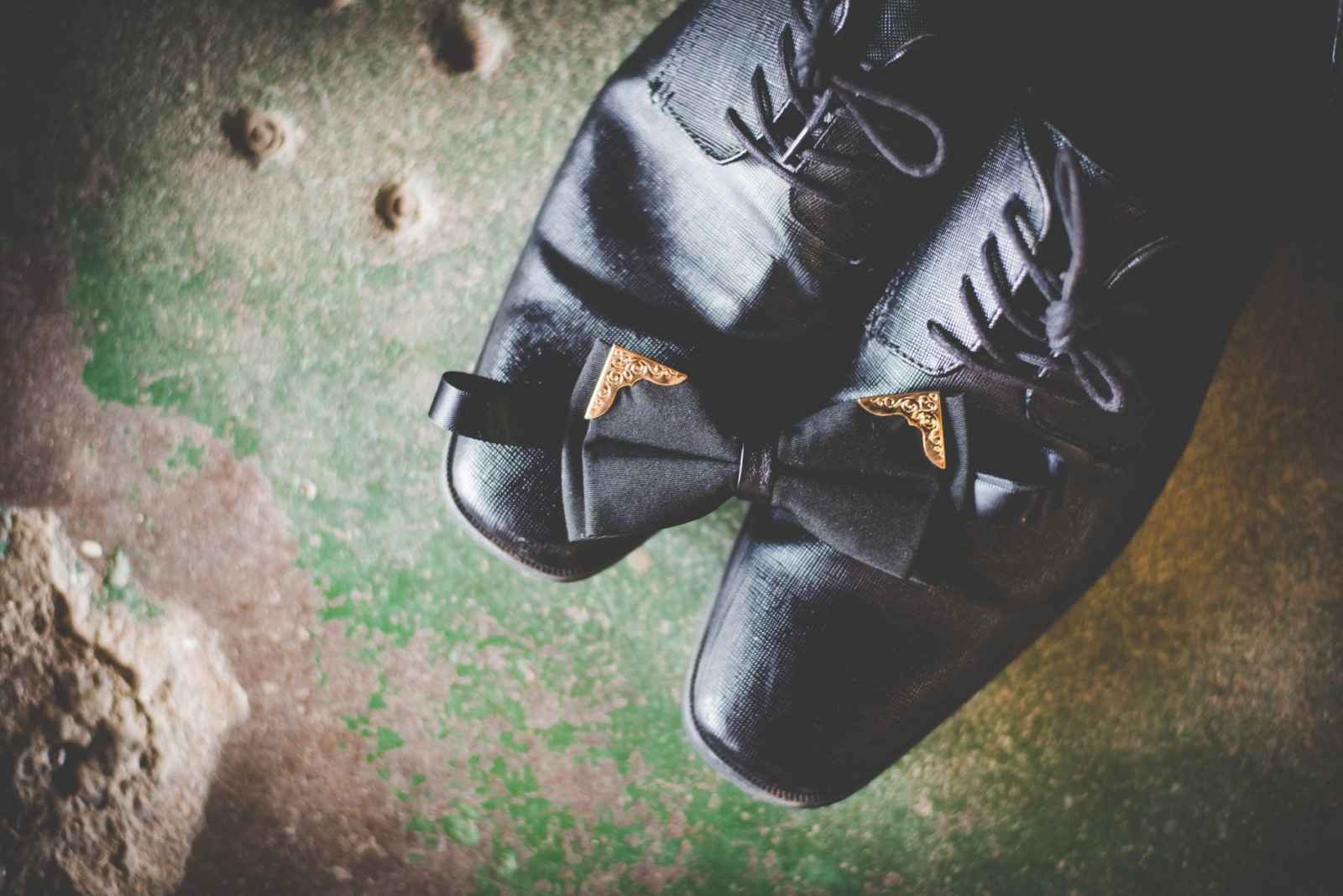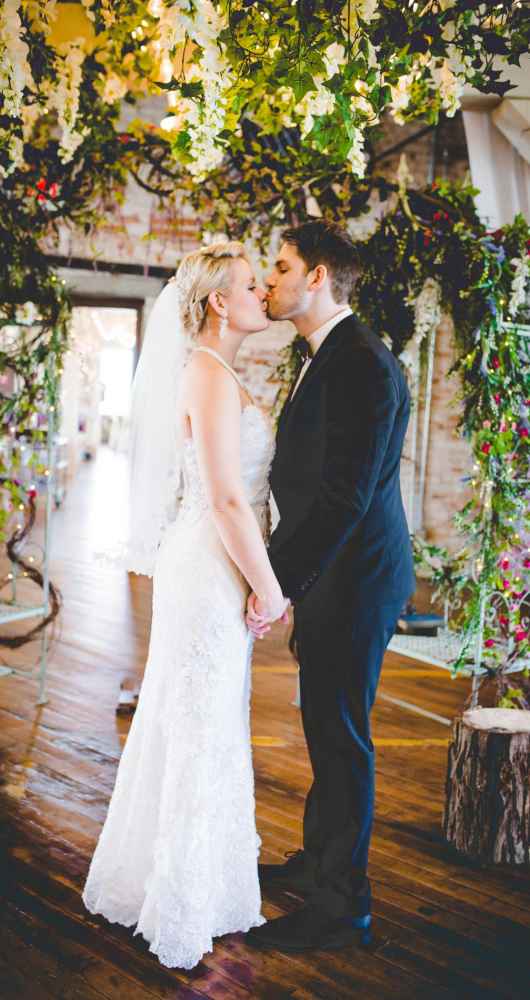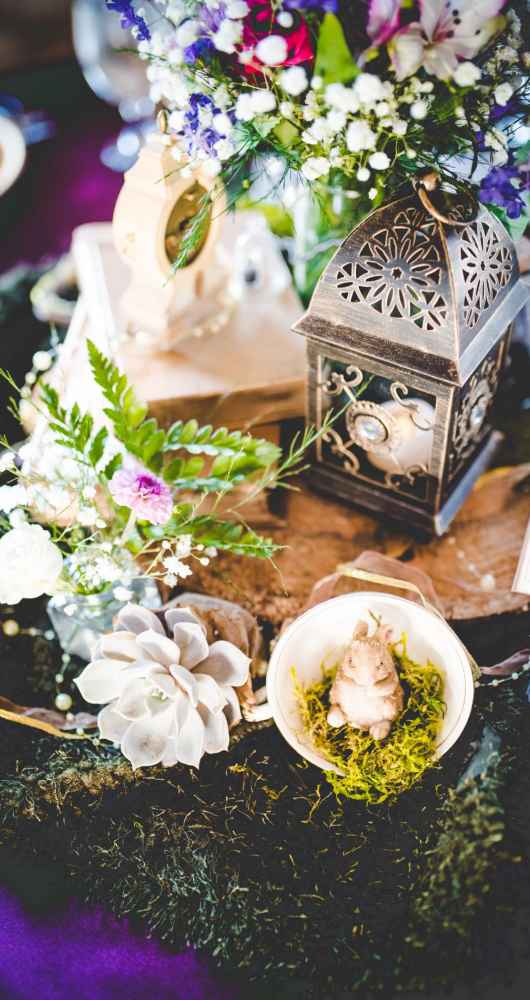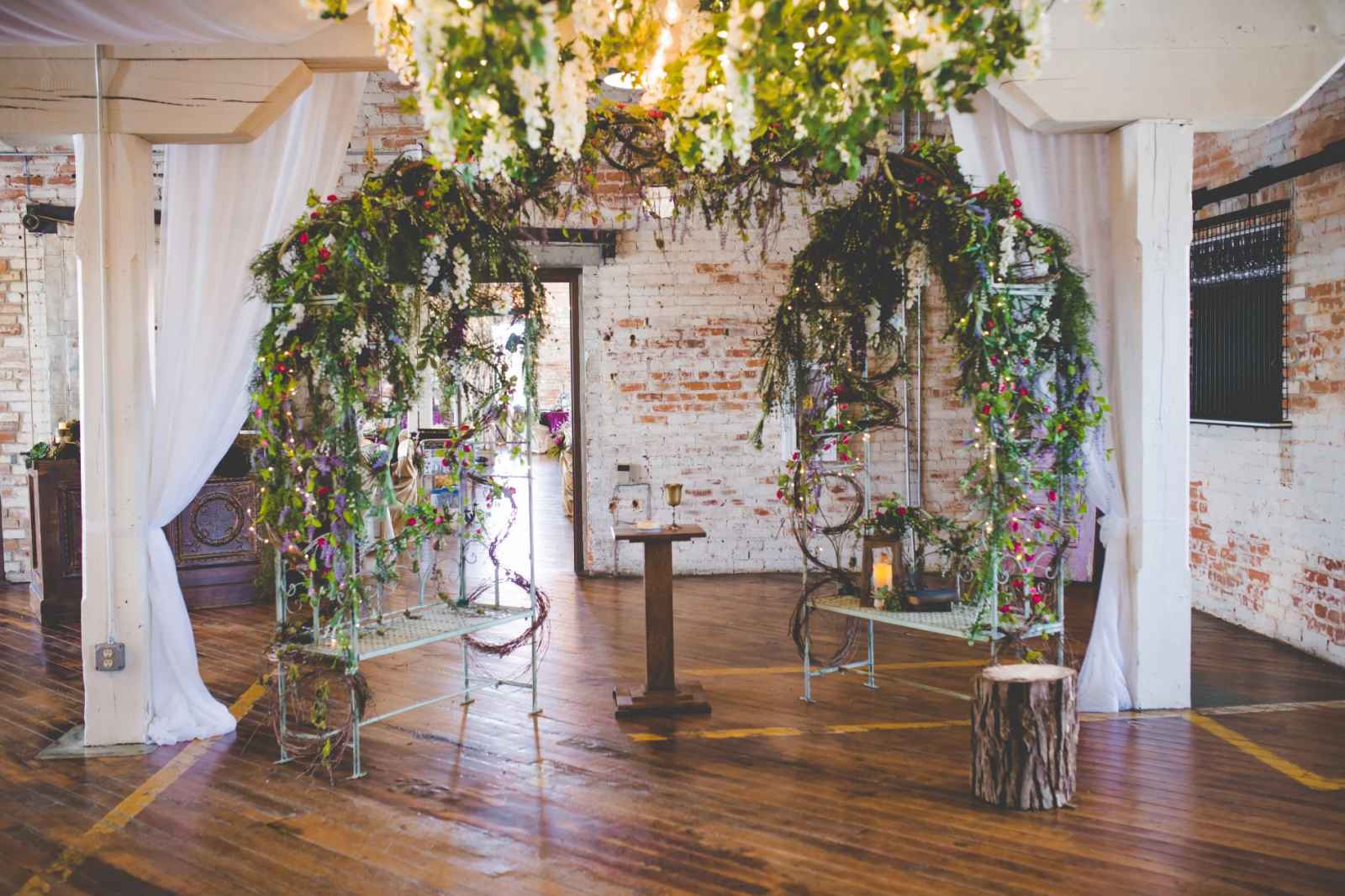 "That following year we became very close friends and I had never experienced such a connection with anyone in my life. We were so close, but too close for me. So I pushed love away and told him we needed a break. After months of sadness from not hanging out with my closest friend, we both got invited to go to Six Flags with our mutual friends. We spent the whole day together. It was a wonderful day. While we stood in line for the last ride, it dawned on me how incredibly much I have missed my friend. Then suddenly the words came out of my mouth, 'I've missed you.' He kindly smiled at me and said, 'I've missed you too.' From that point forward we let go of our fears and fell deeply in love."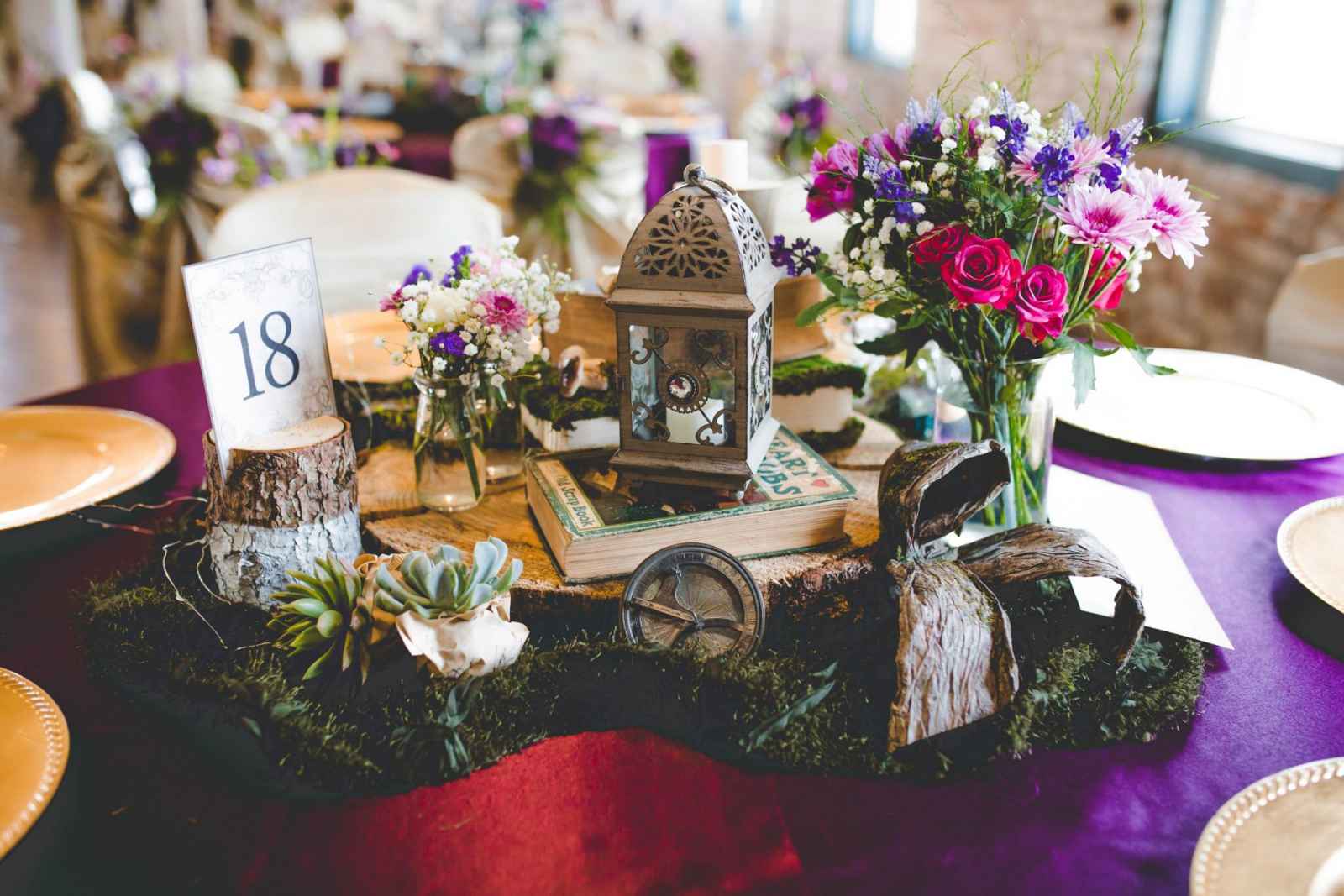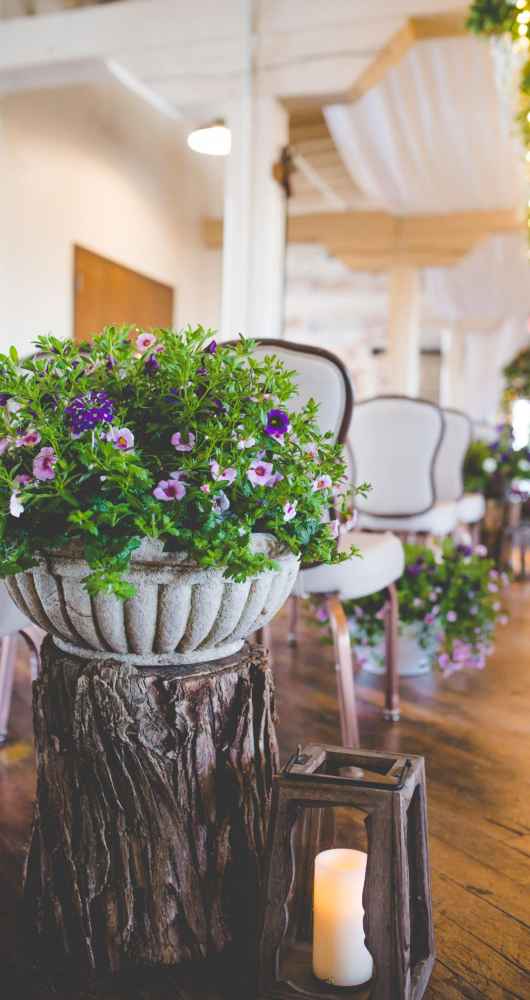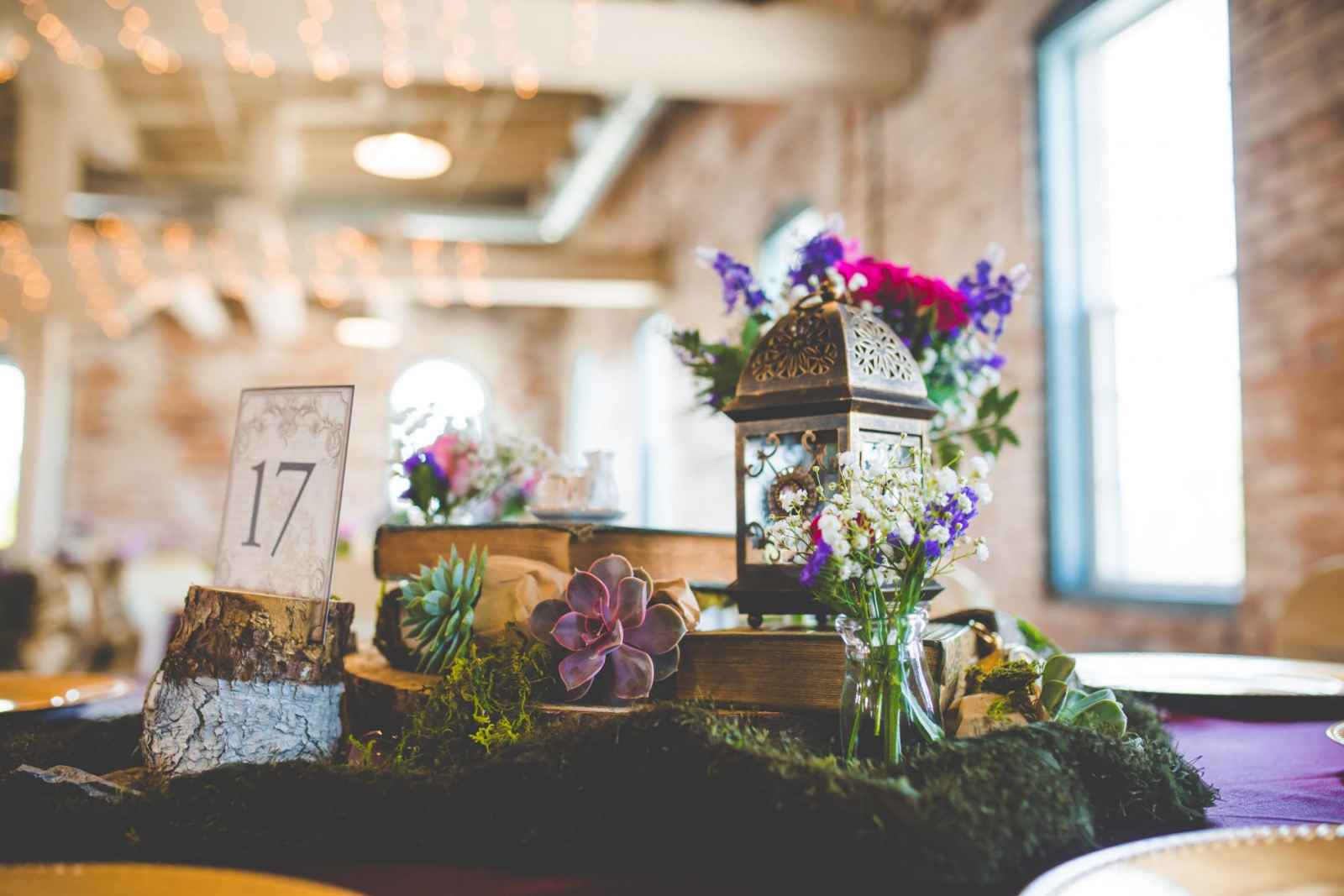 As a lover of theatrics, Hannah put a fun scavenger hunt together for their two year anniversary. During the hunt, when Jaxon pulled Hannah close for a kiss, he instead got down on one knee and proposed. "I was a puddle of tears, kissed him many times, and said yes!" says Hannah. "It was a welcomed surprise and as it turns out, I had unexpectedly planned my own proposal."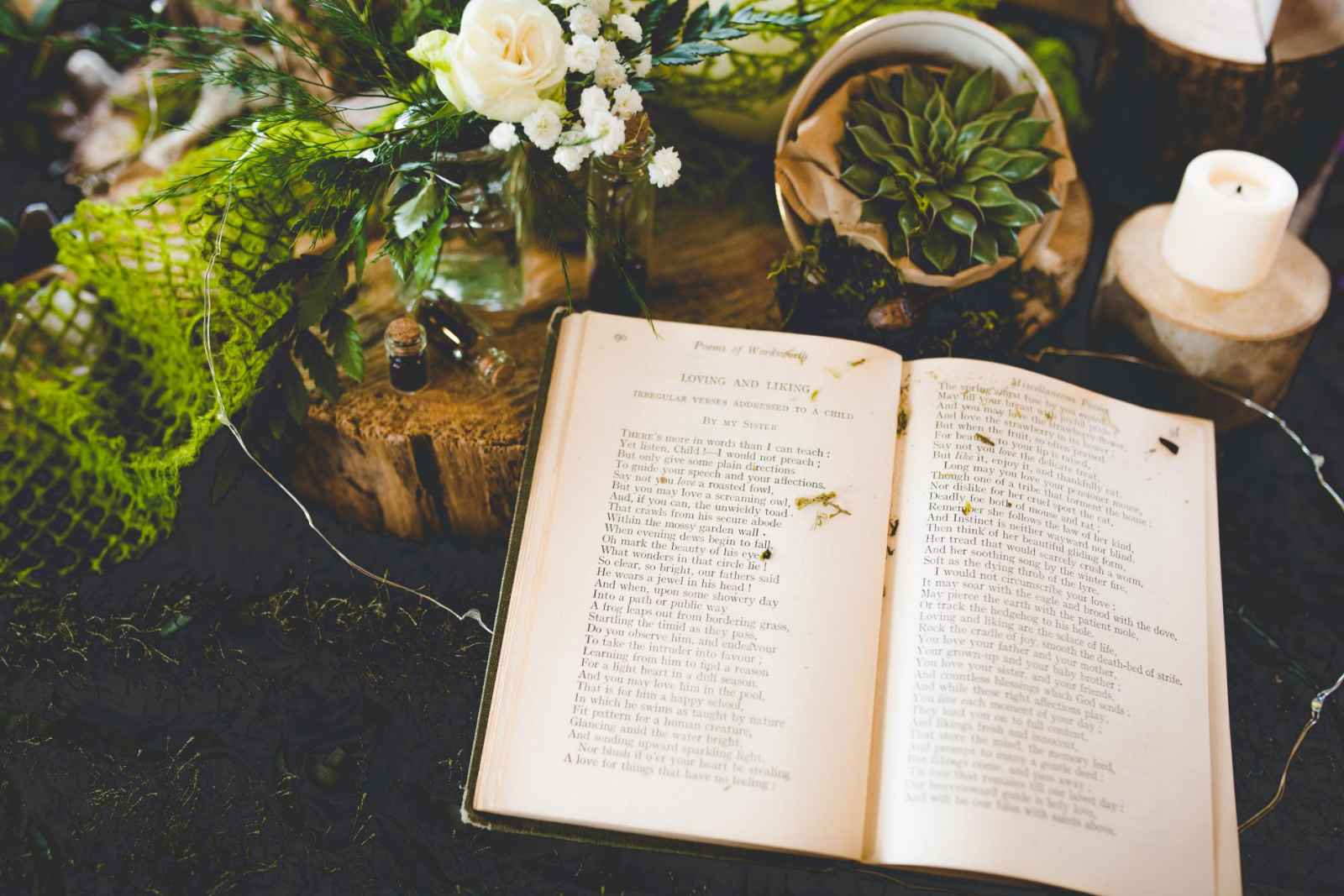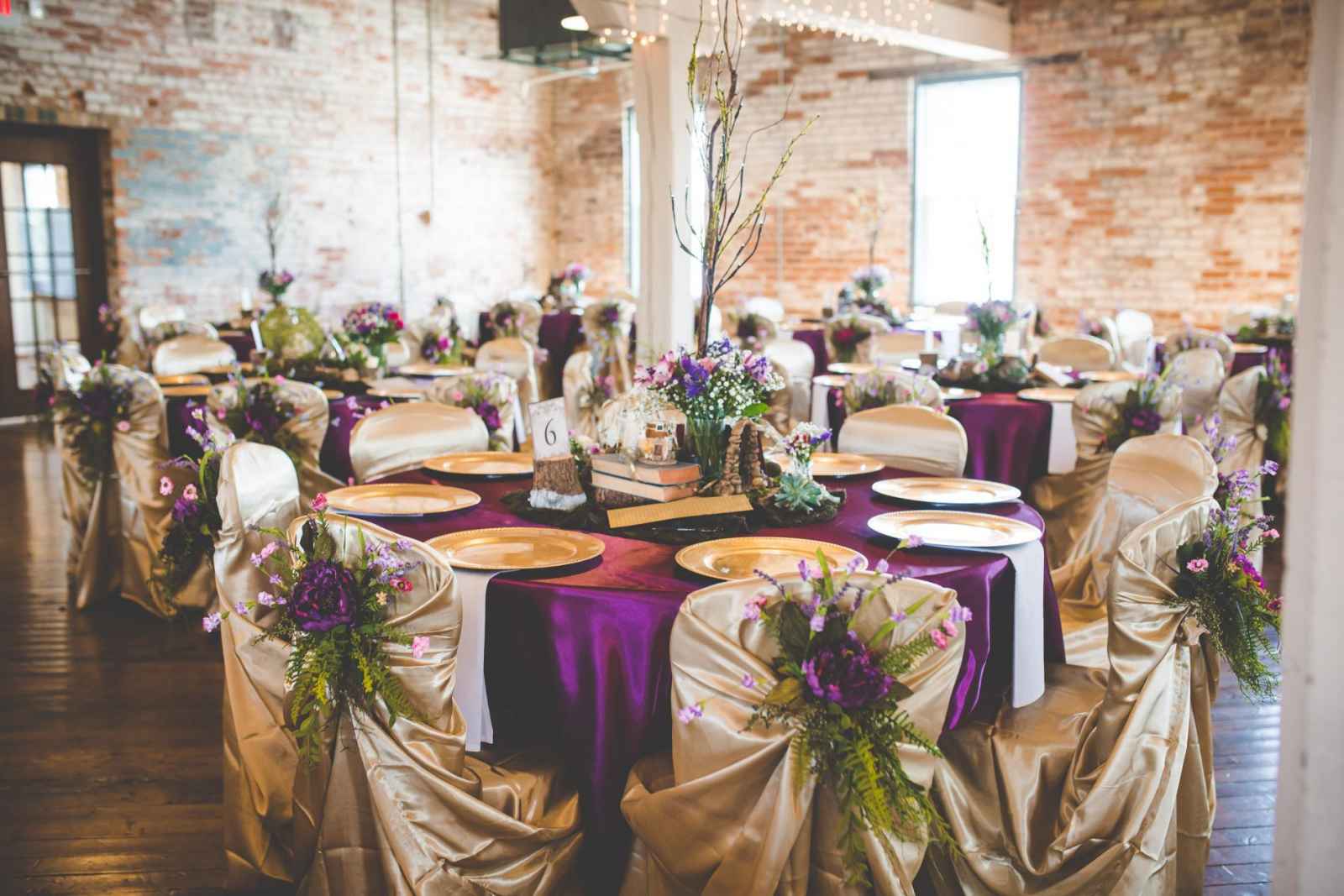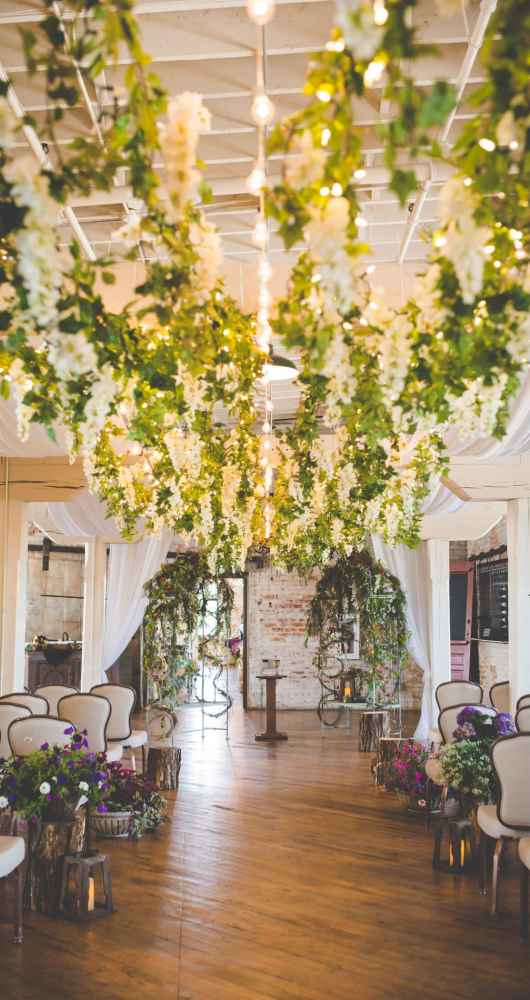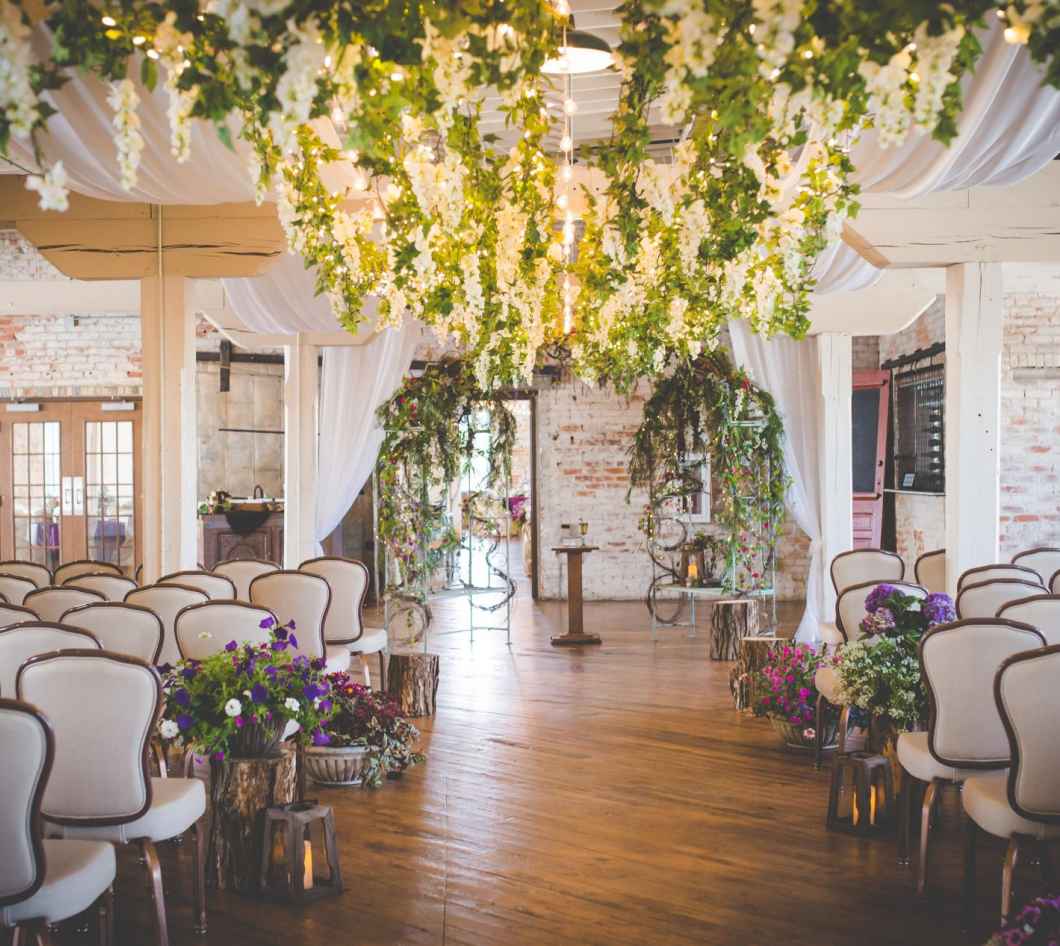 Within the first month of being engaged, Hannah had booked their venue, which included the catering, photographer, and DJ. "I had been waiting a long time to do this dream project of mine and couldn't wait to get started. I also know what I want and enjoy researching so finalizing decisions came quickly," recalls Hannah.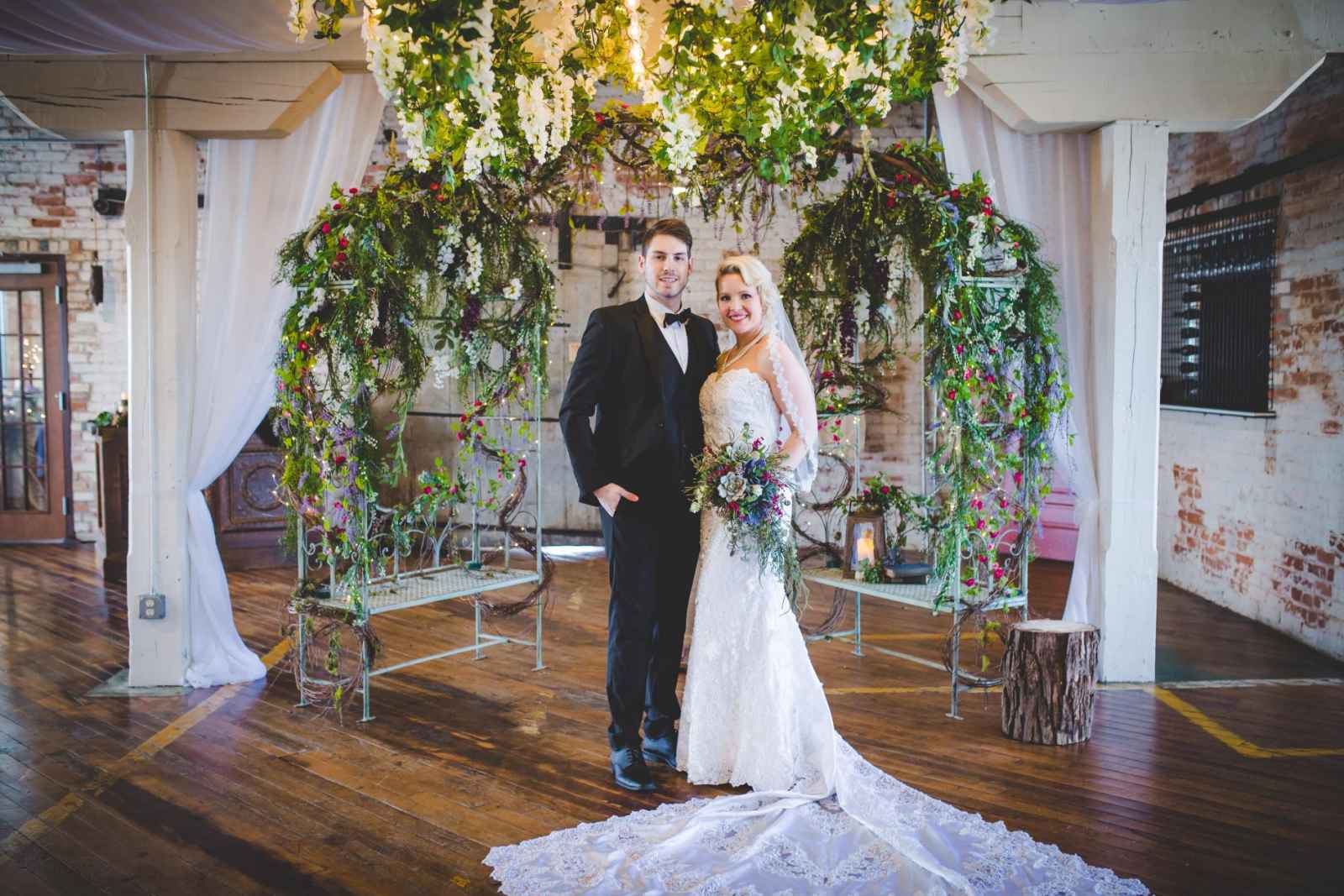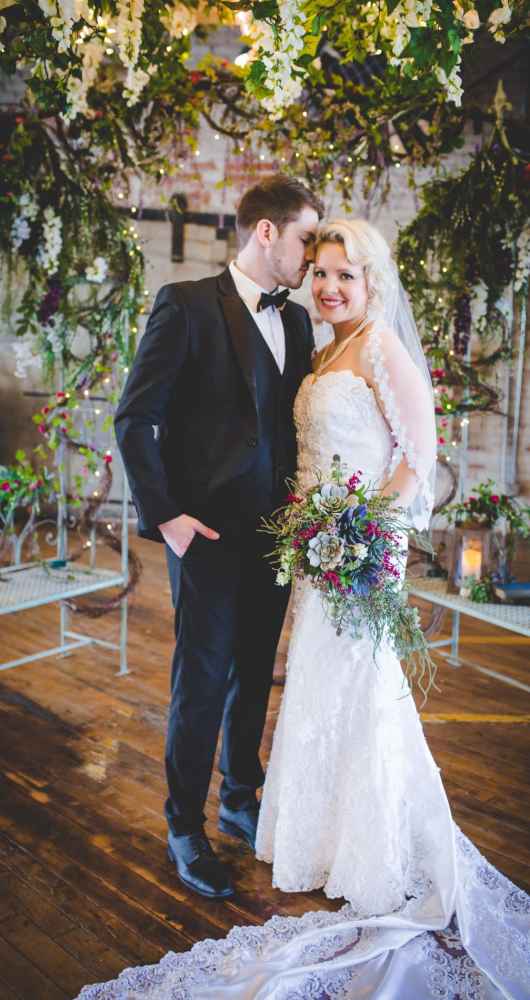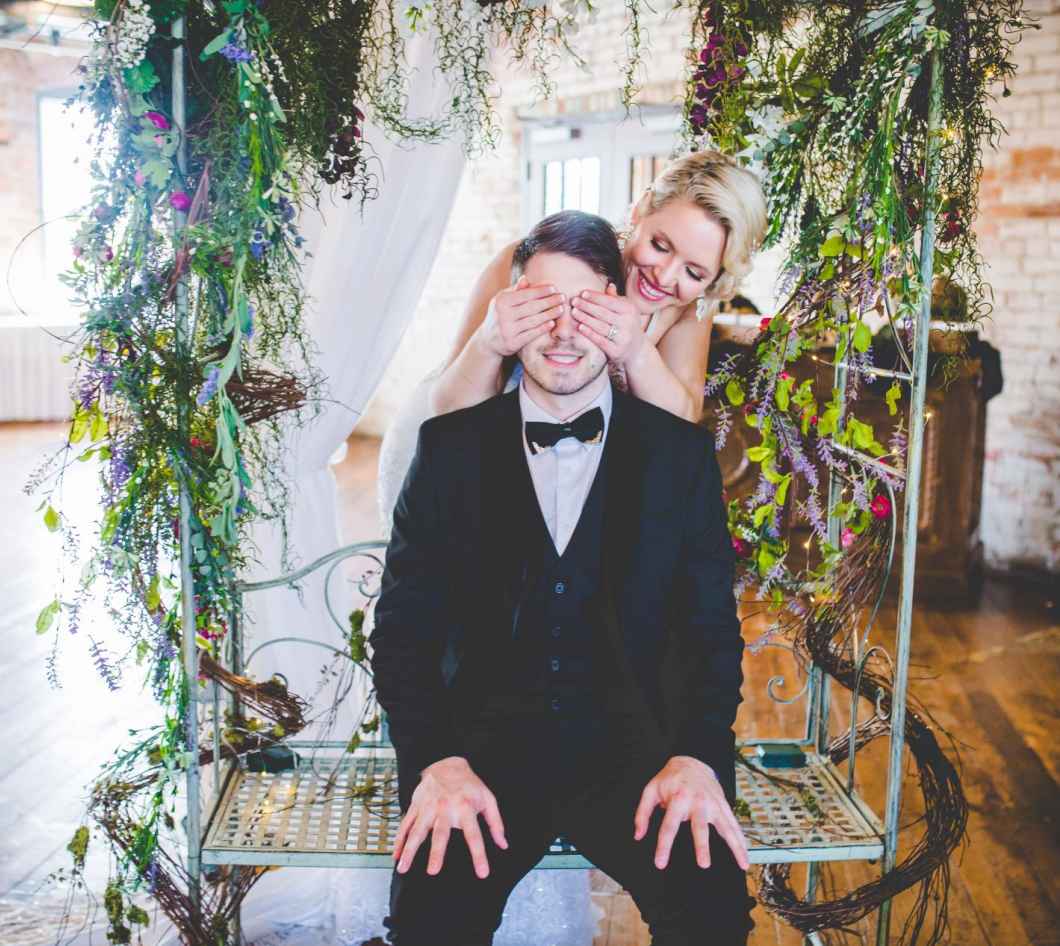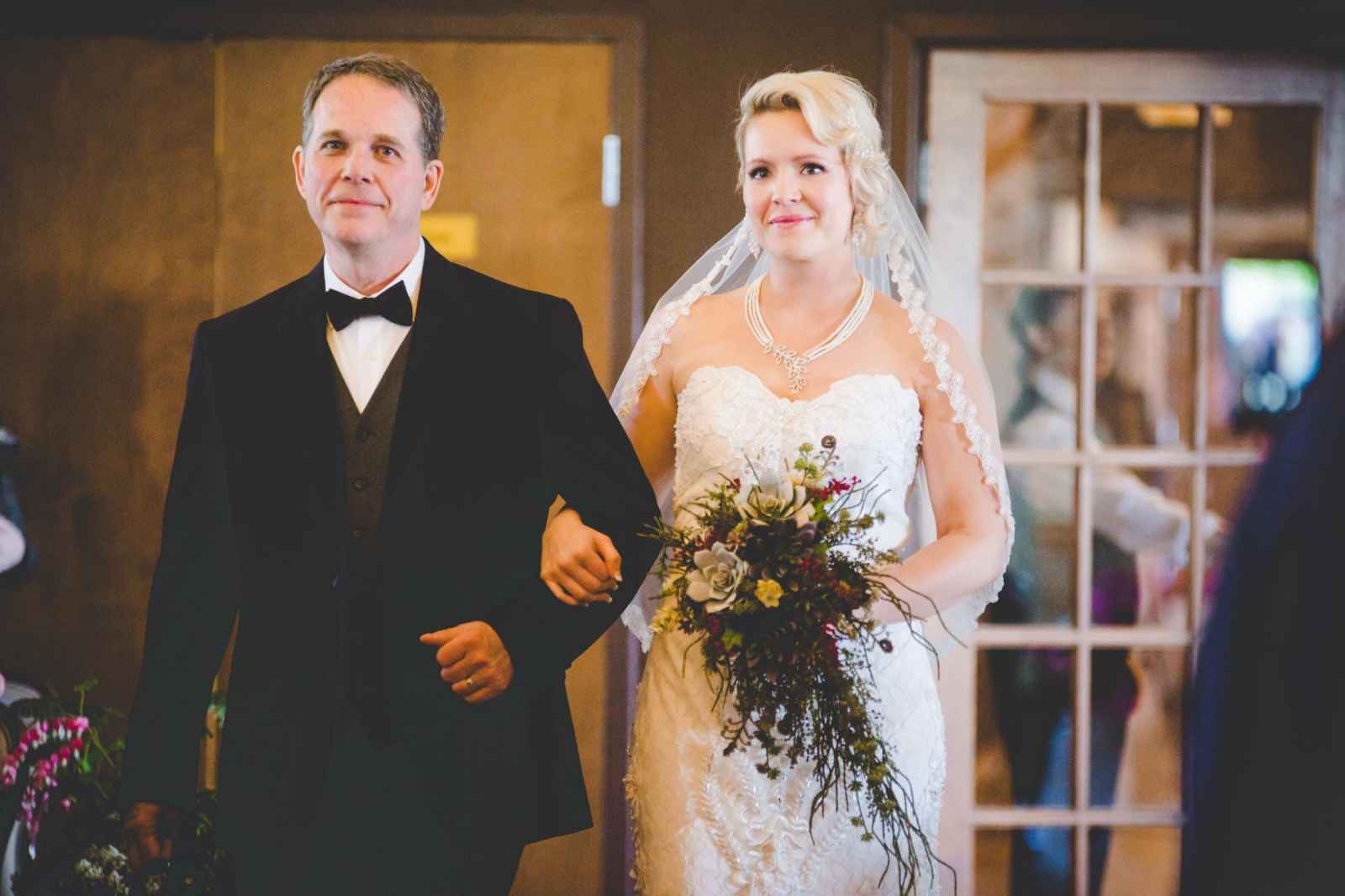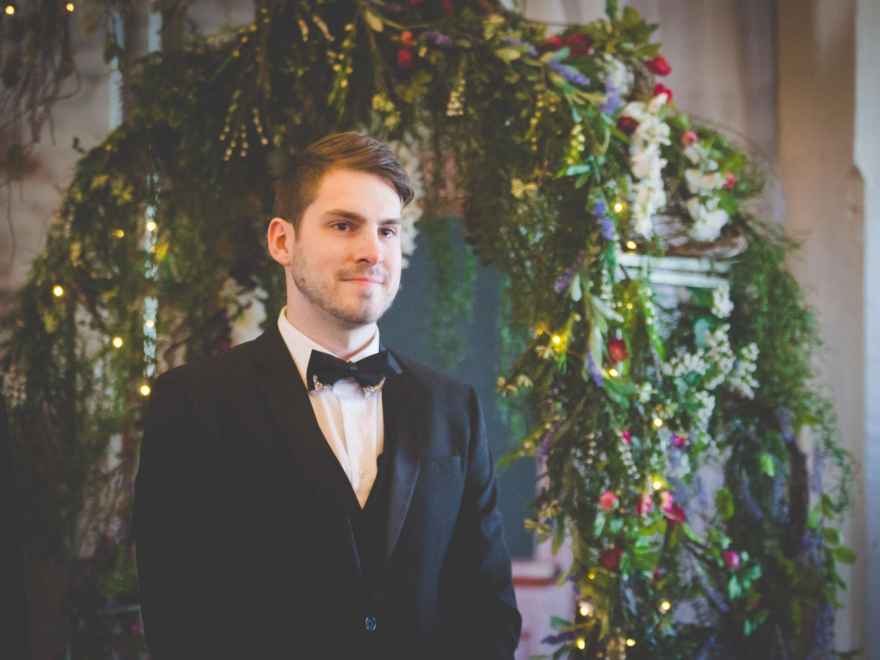 Being a designer and visionary, Hannah even began designing her dress while she was single and also stumbled upon her venue and fell in love with it. This definitely left her well-prepared for all the details that would follow. Bridal shows also proved to be a big help for the couple, as well as creating a website and having guests RSVP online. Hannah says, "We also used Honeyfund which allows guest to give money to our honeymoon as a gift." Hannah also enlisted the help of both of her sisters-in-law who work in beauty in NYC to do hair and makeup. Hannah adds, "We needed help setting up the décor the day-of so we hired a stylist through a good source I have from work."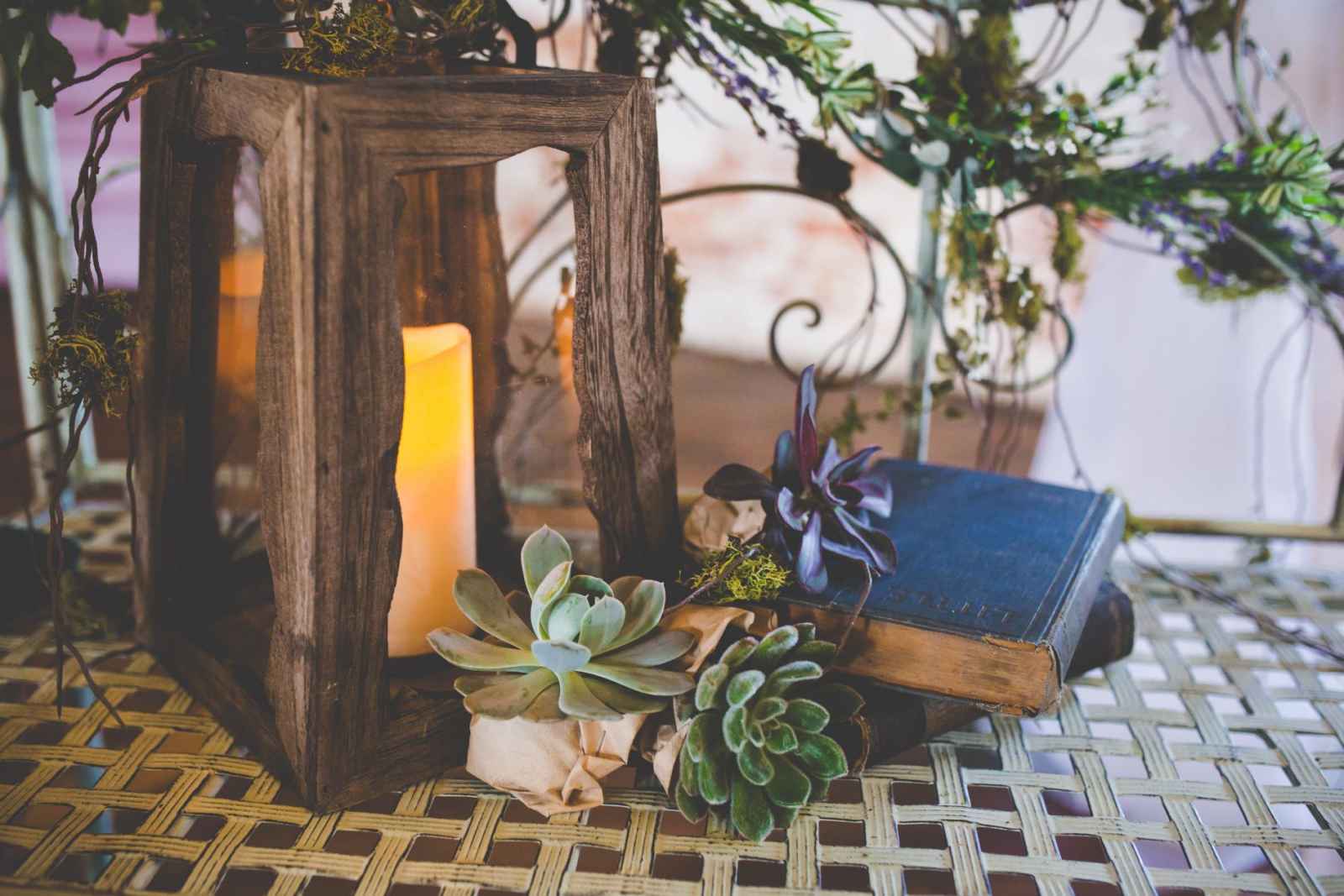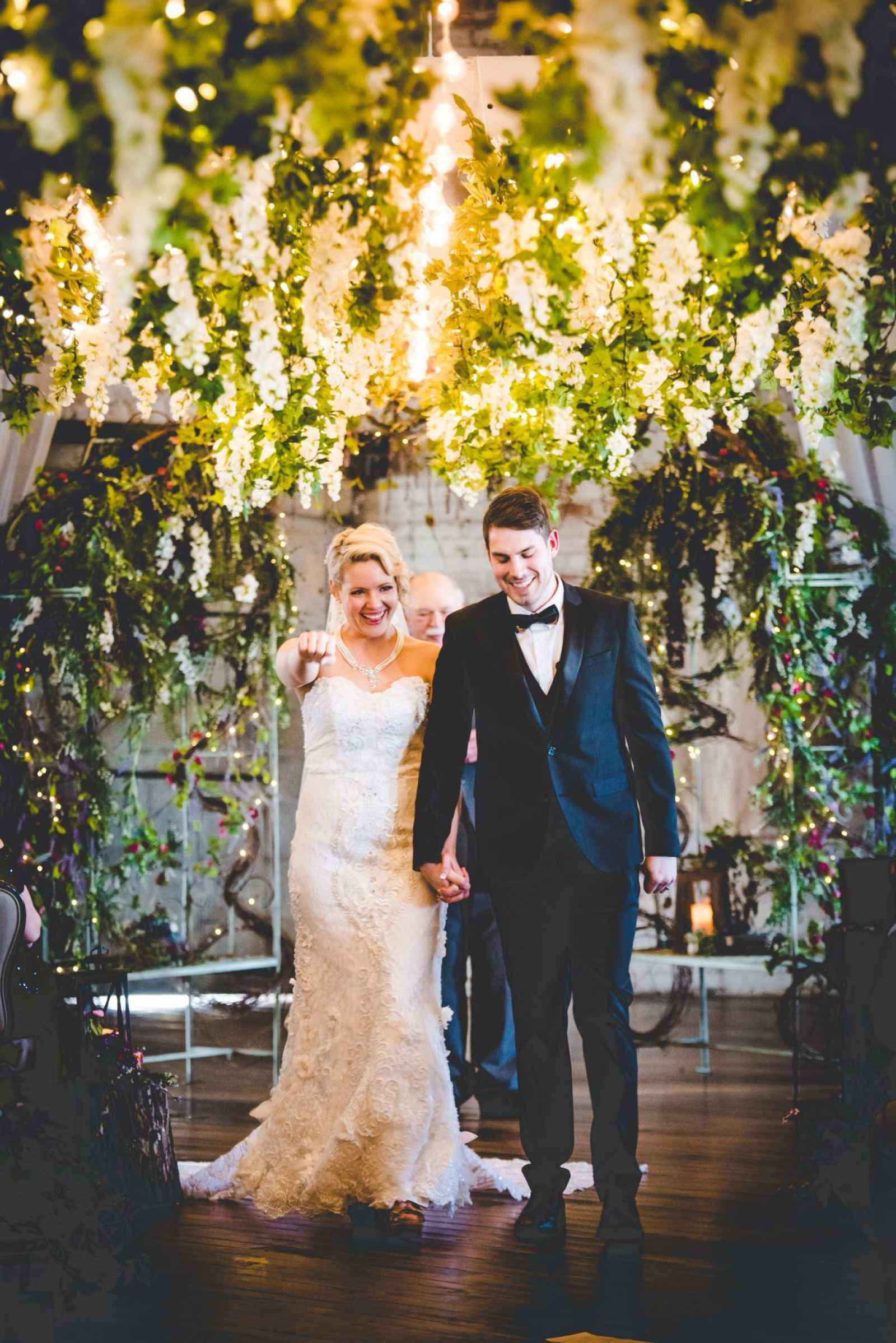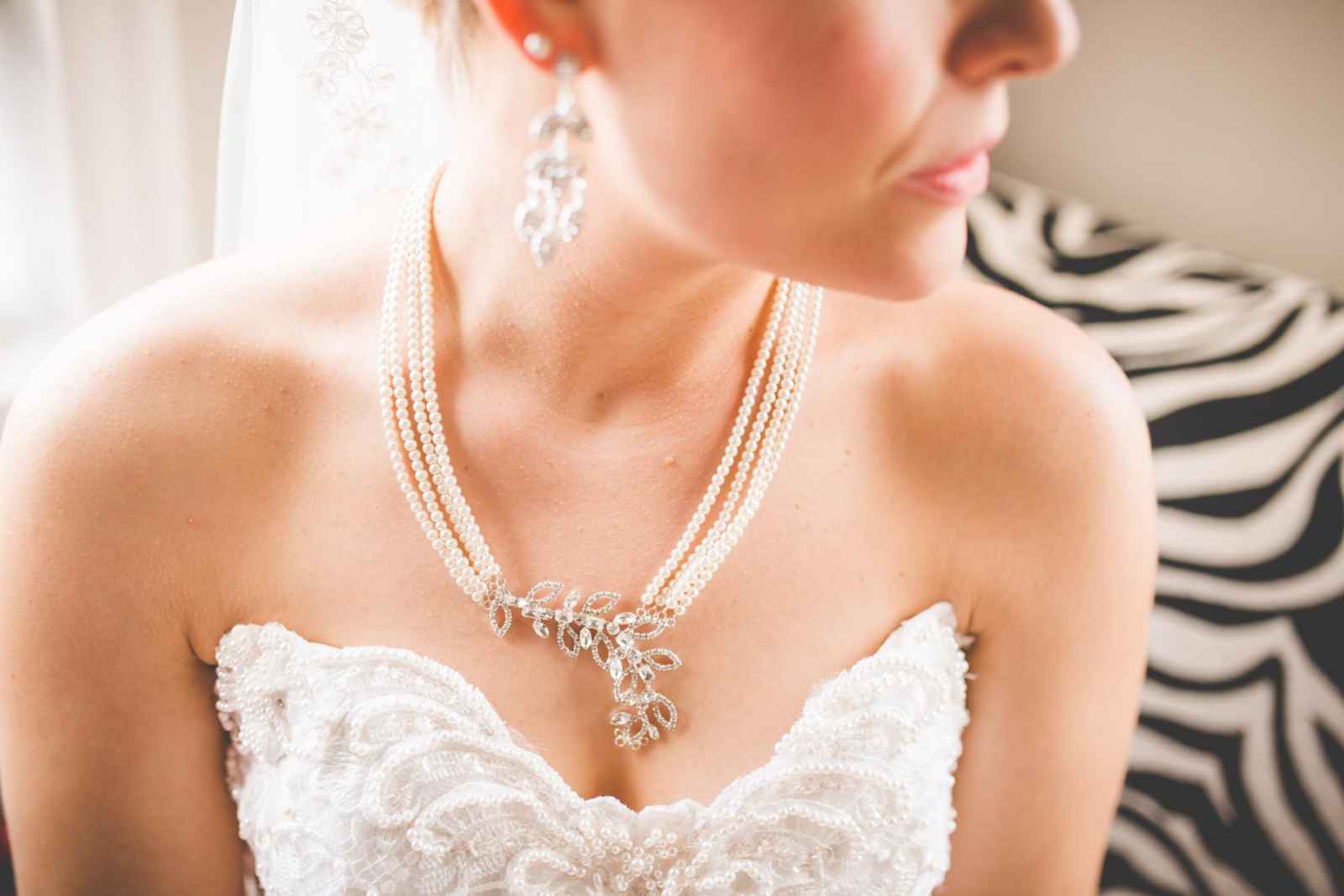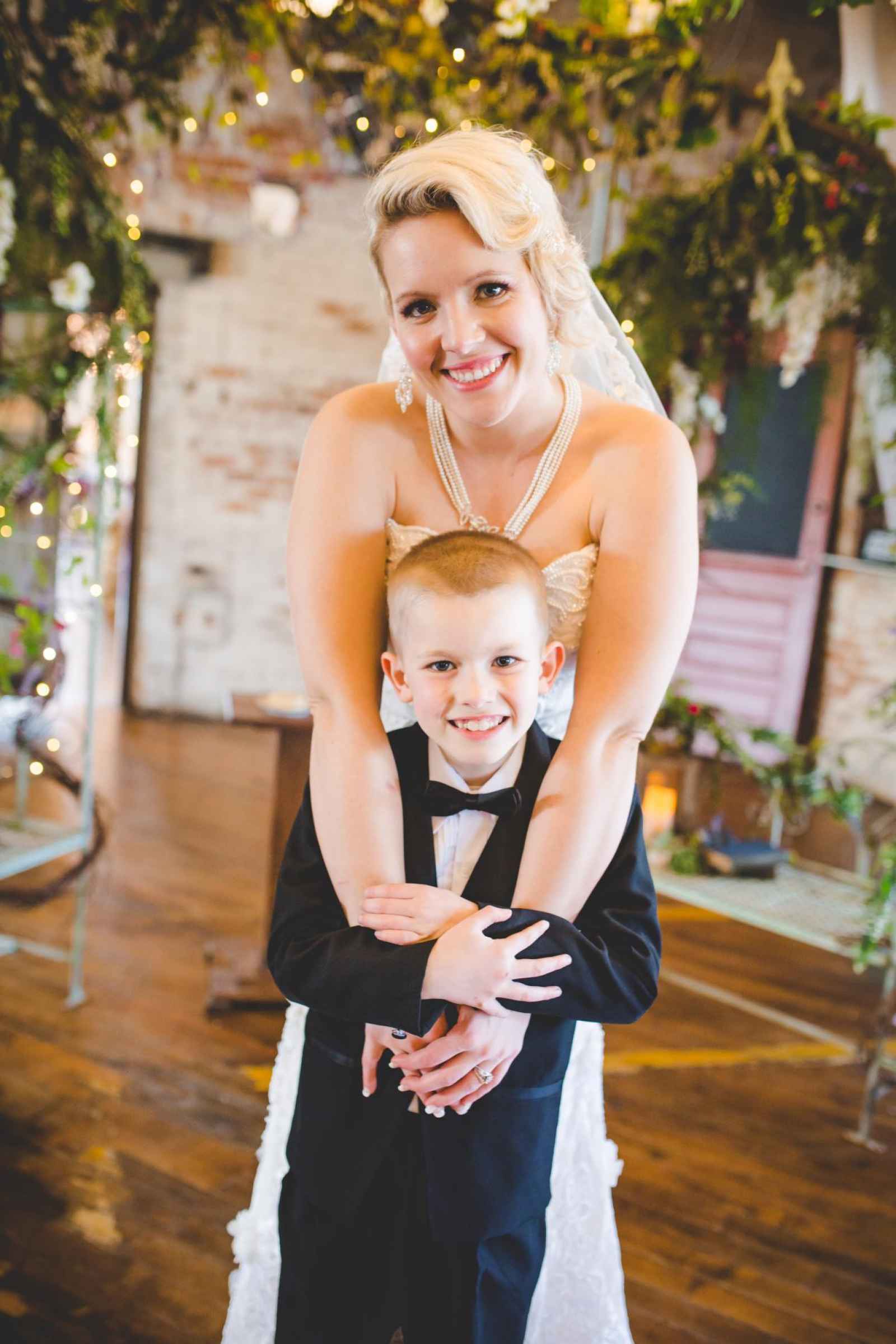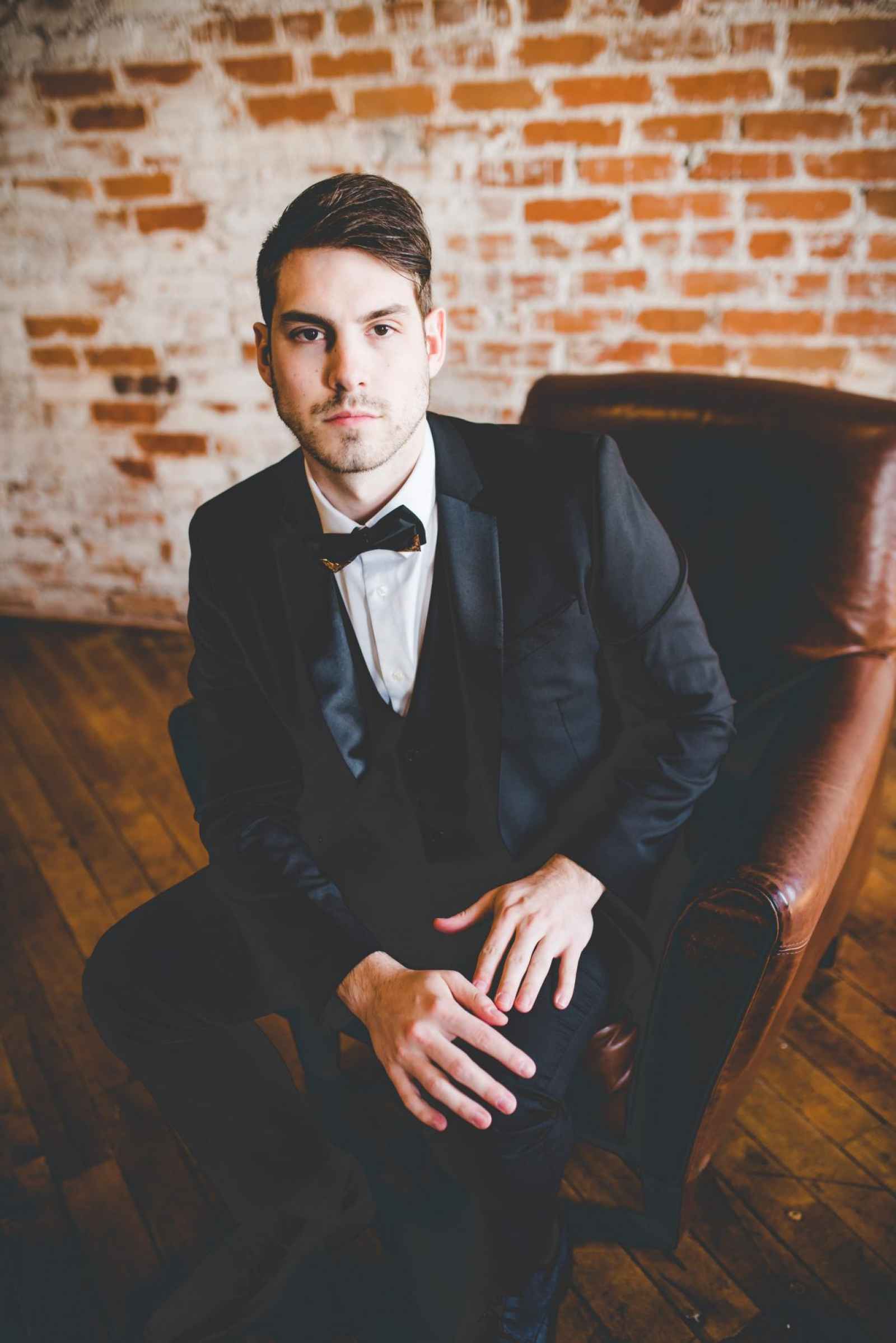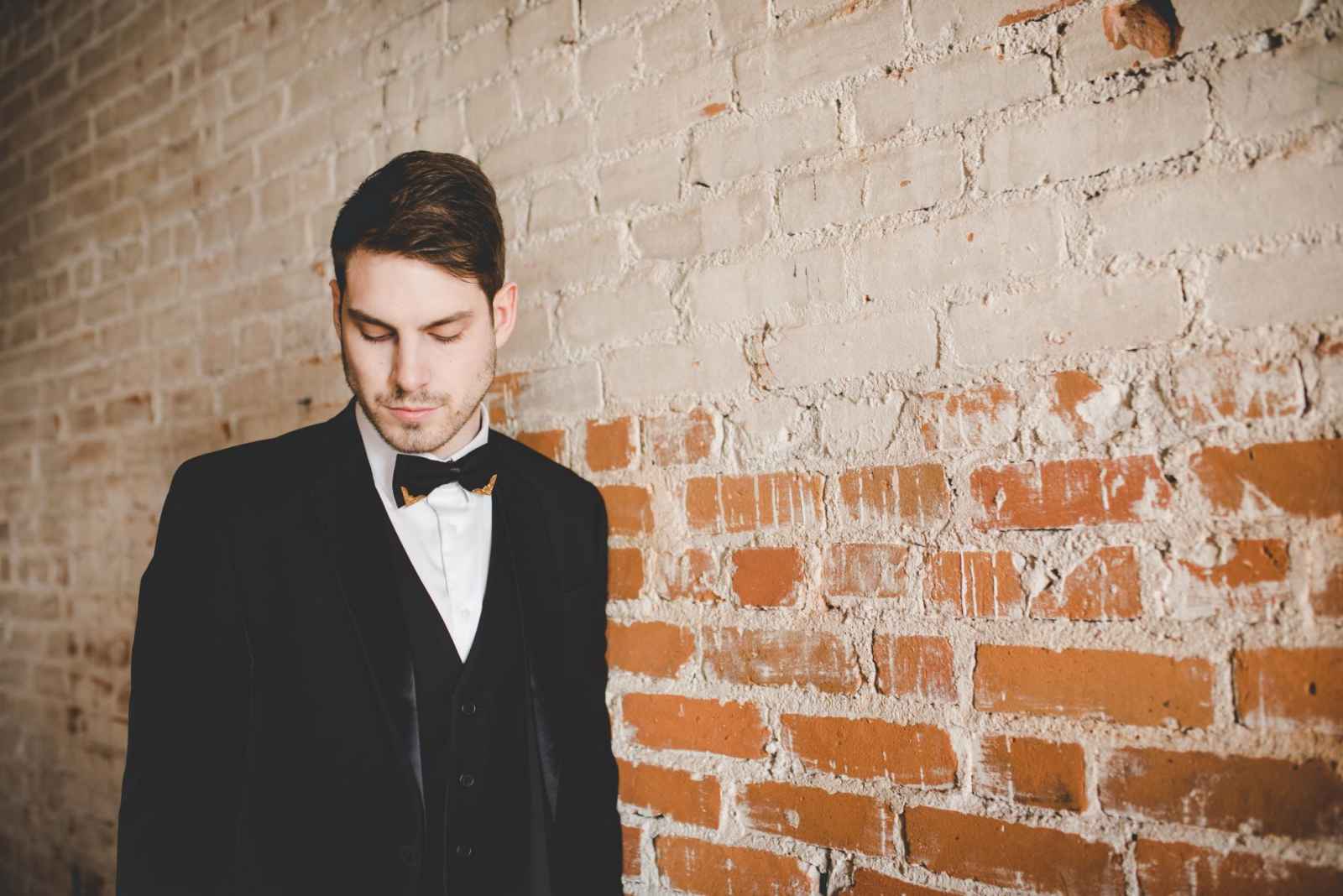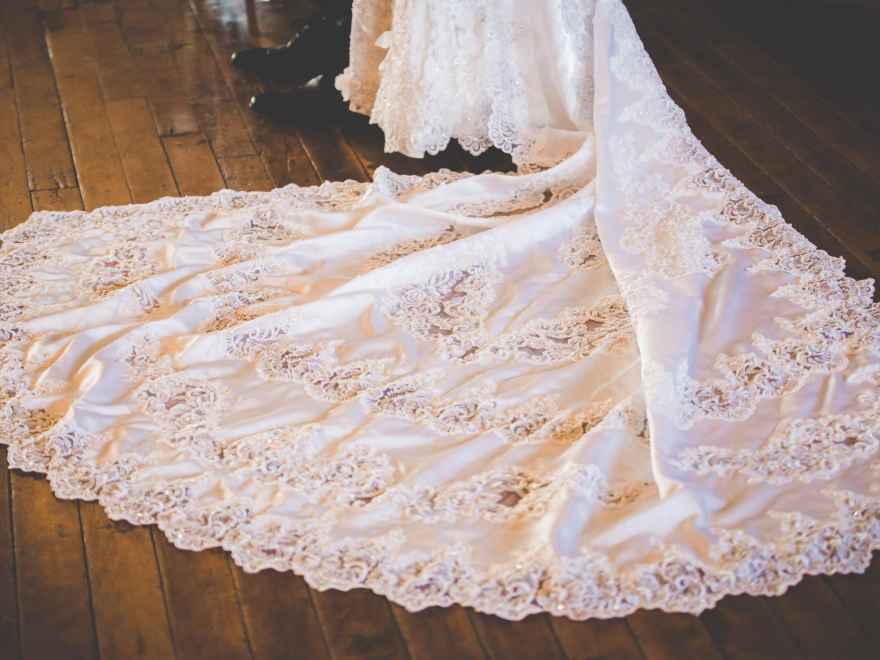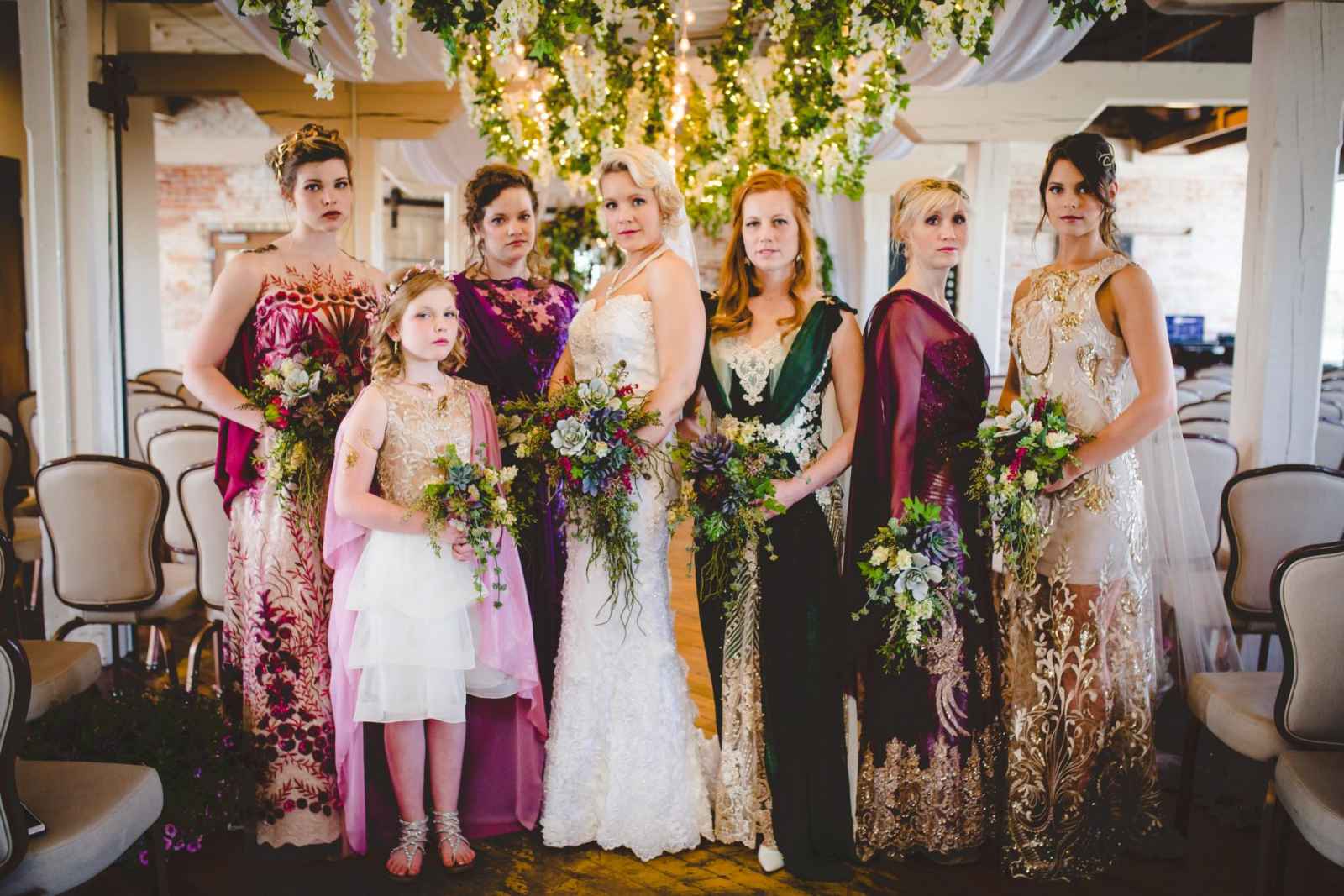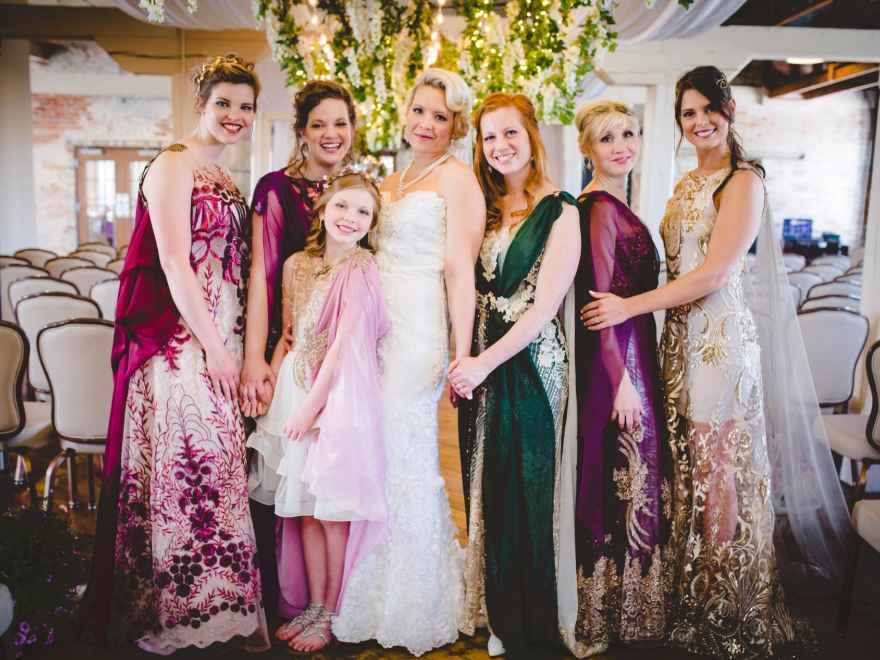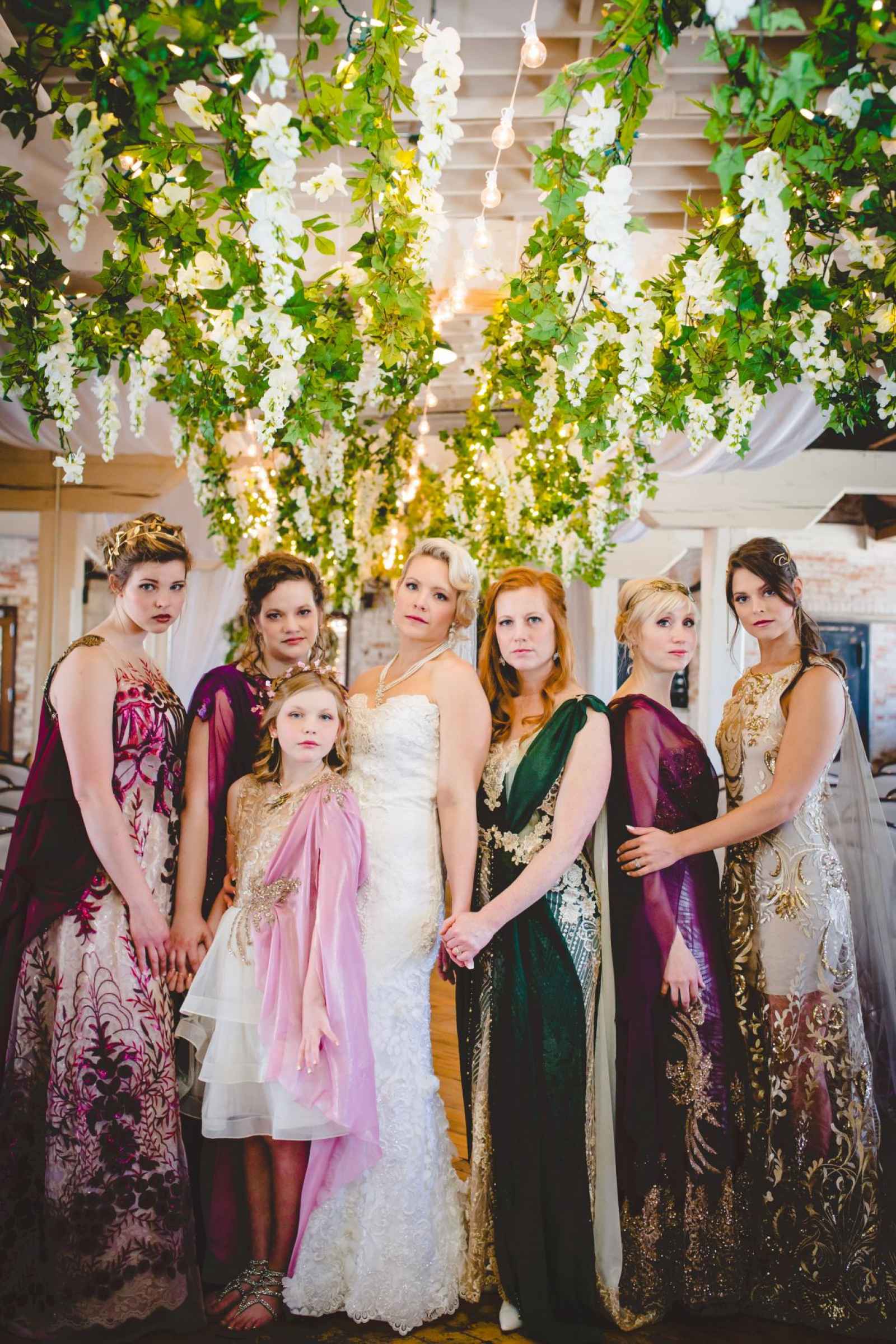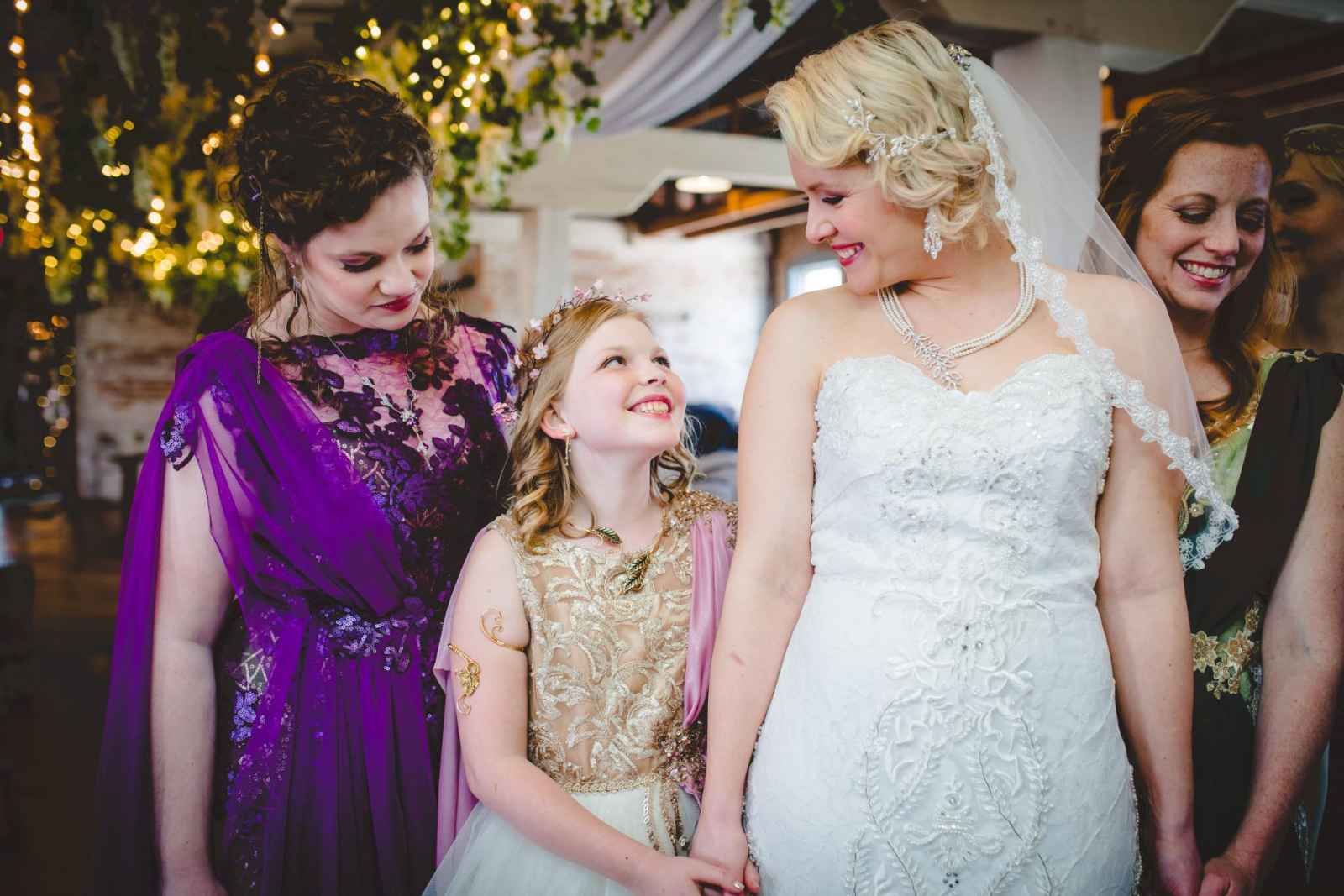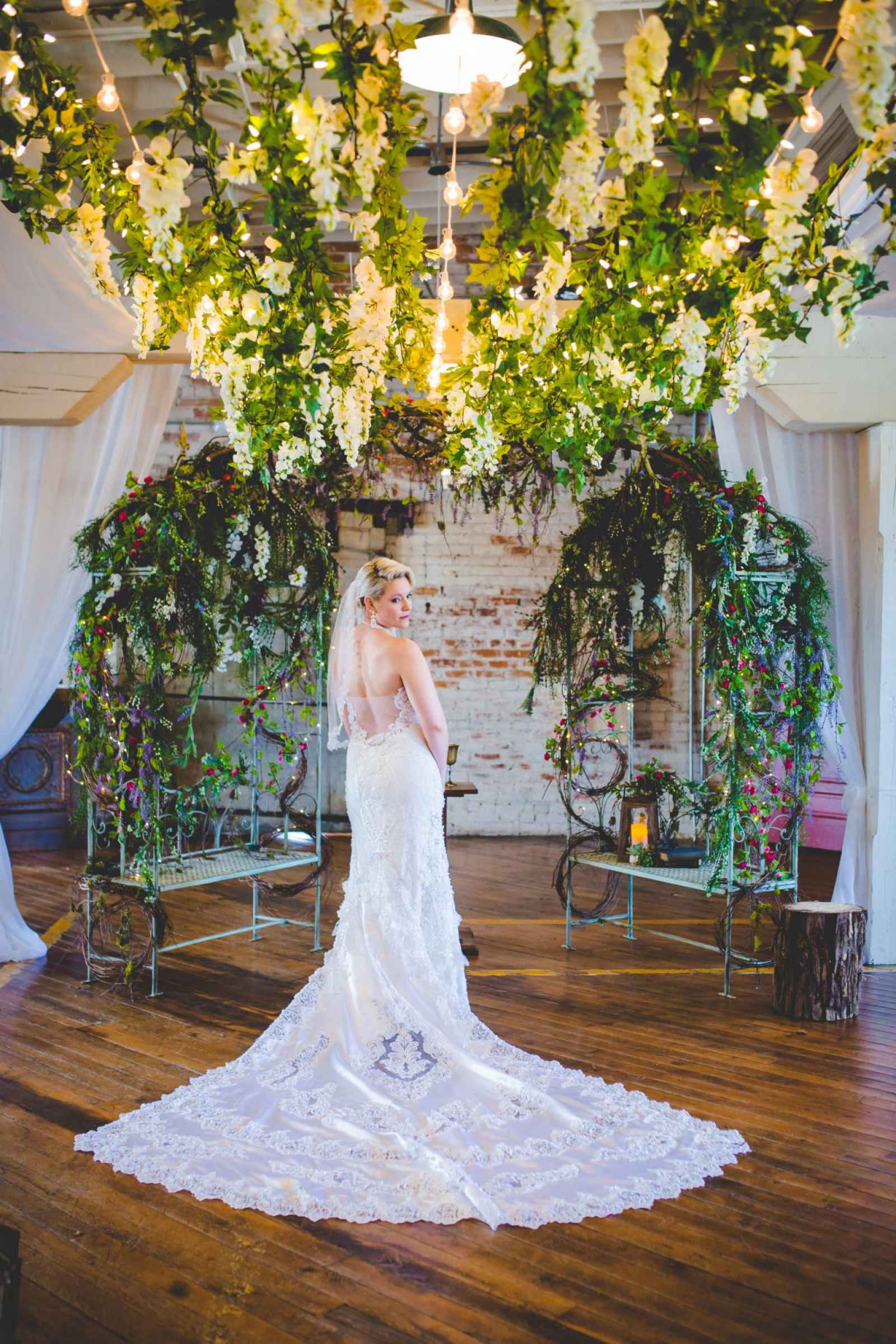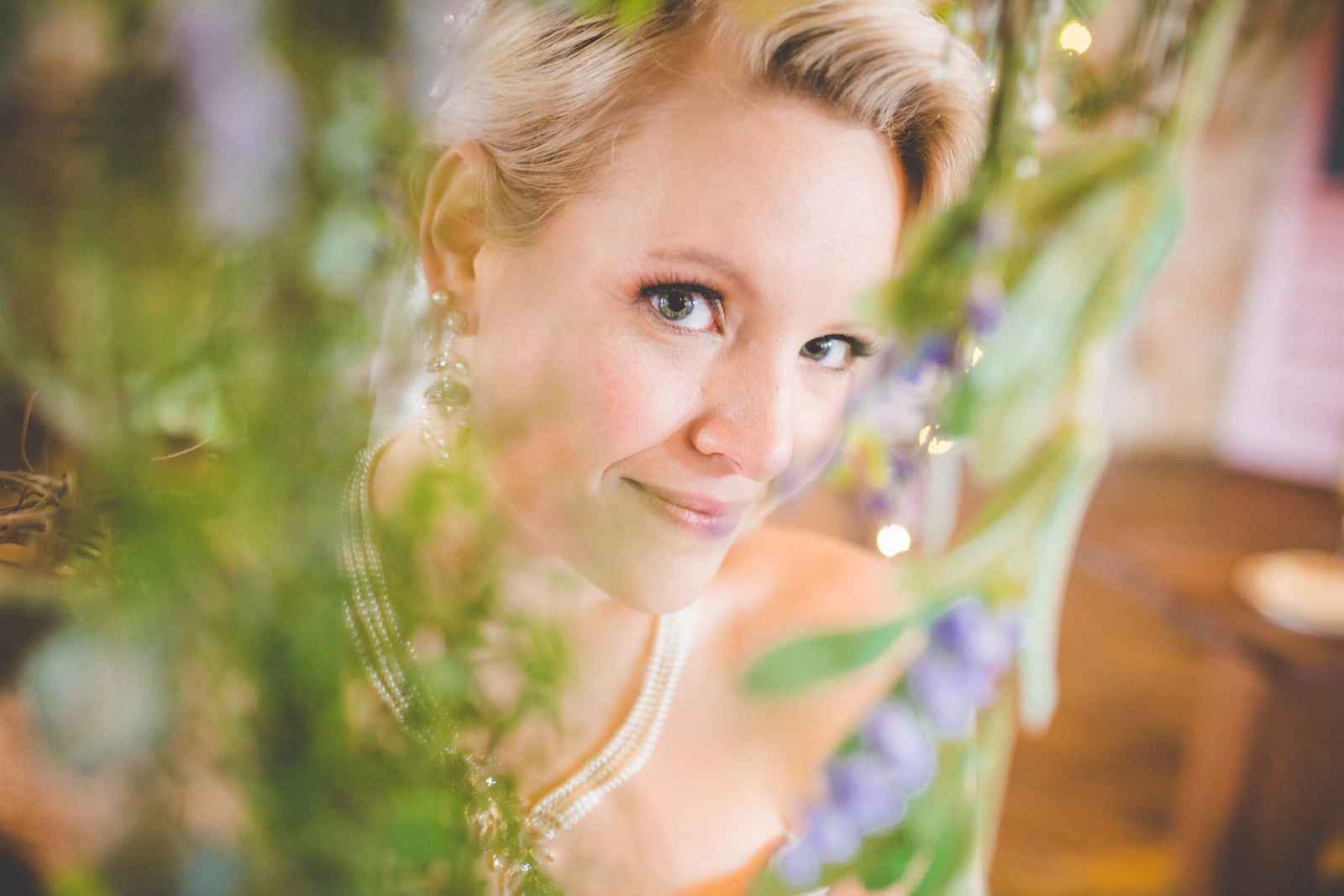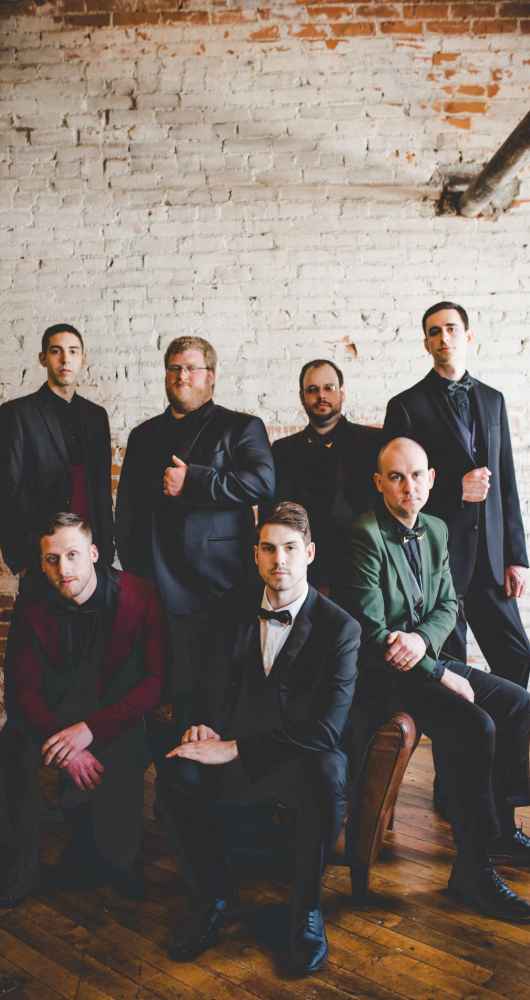 When it came to Hannah's "dream project"—designing her own wedding dress, Jaxon actually supported her in working on it as early as a year before they got married so she would have it finished in time. "Once my dress was complete, I decided to tackle my bridesmaids' dresses," says Hannah. "The frame of my dress was originally my maid-of-honor's wedding dress that she gave to me as a gift to reconstruct and make my own, which made my dress all the more special. I made all of my bridesmaids' dresses. The dresses are all high fashion couture gowns. I wanted my girls to stand up there with me and look beautiful. All of the fabric had beads and sequins. Most of them have many layers and have a Greek goddess theme. Each dress had a flowing cape and each girl wore and elven headpiece. Each dress was colored to match the scheme of the wedding. I shopped to put together the groom and groomsmens' suits. I am not a fan of uniformity so each man looked a little different, but just as dazzling. All the guys wore bow ties. The suit colors corresponded to the dresses. As for us, I wore a white dress and Jaxon wore a black and white tuxedo. We wanted to be more traditional while being contrasted by color."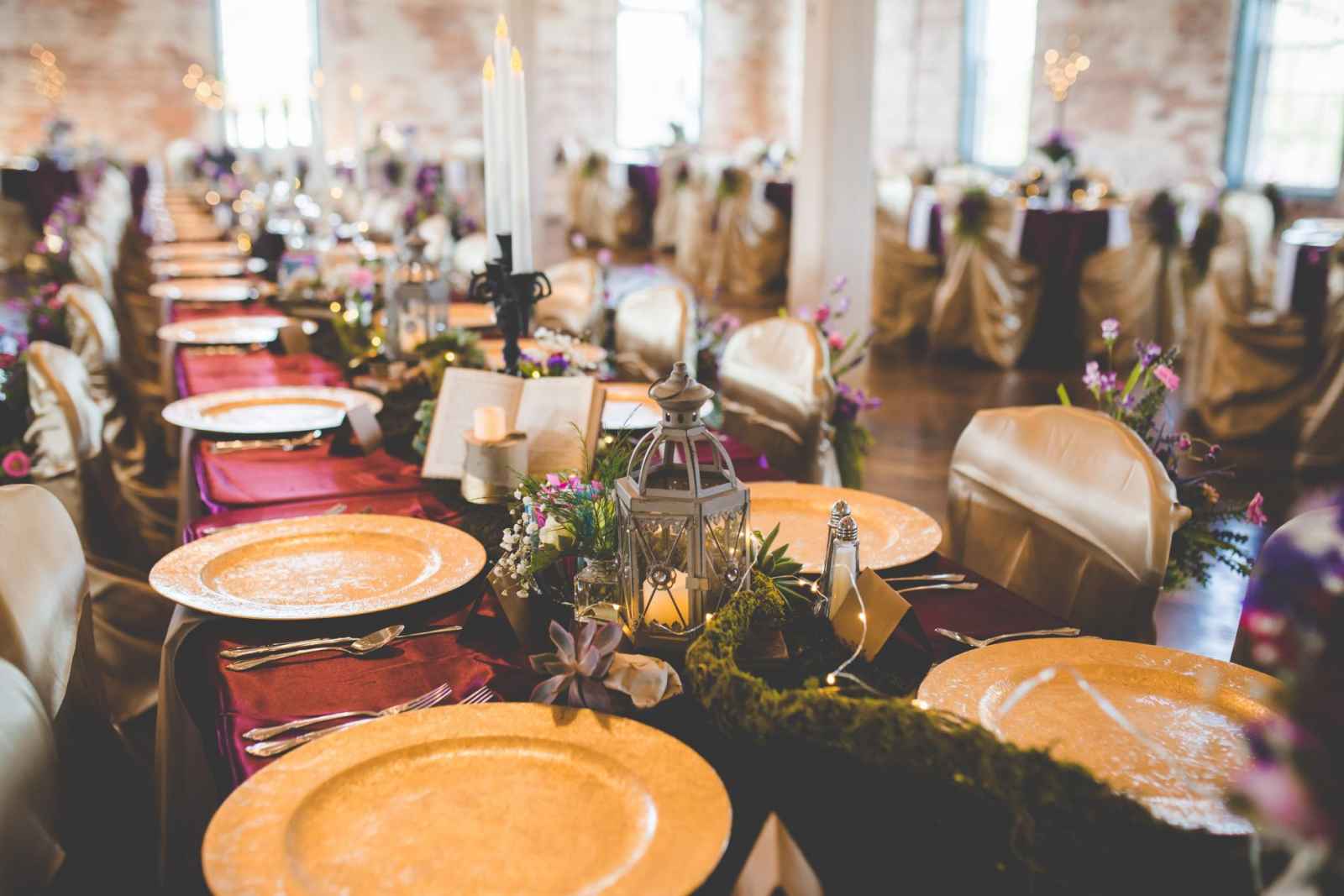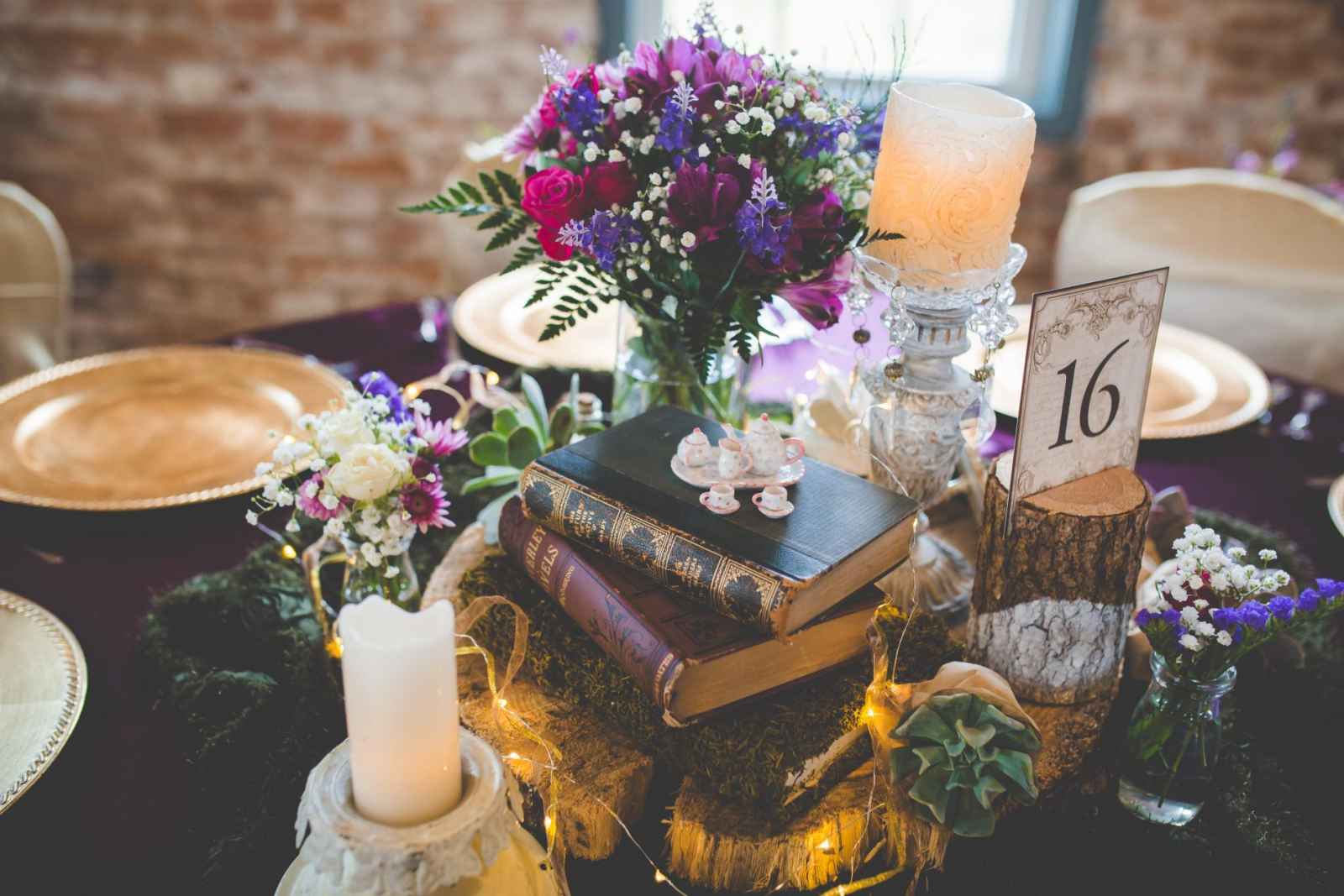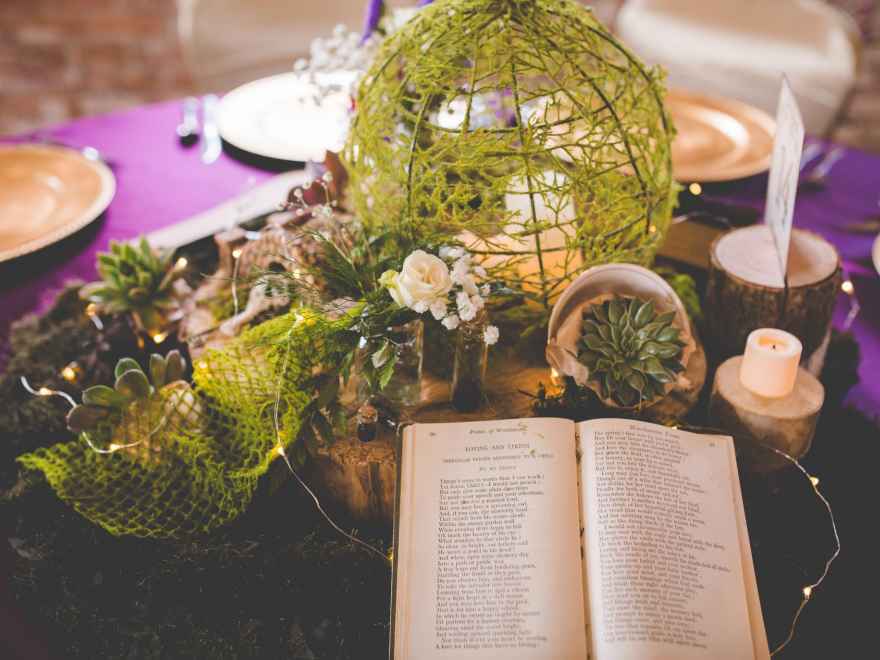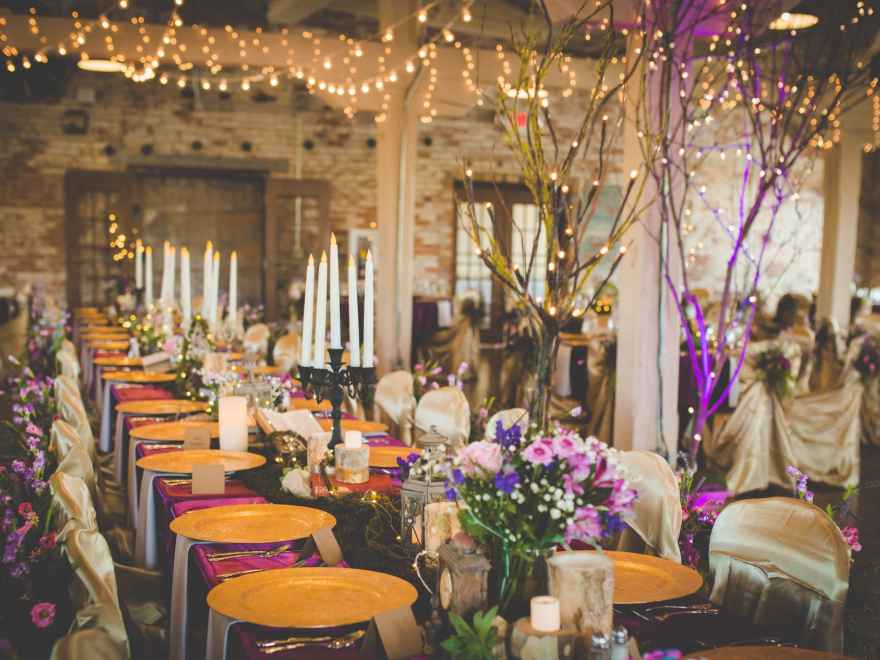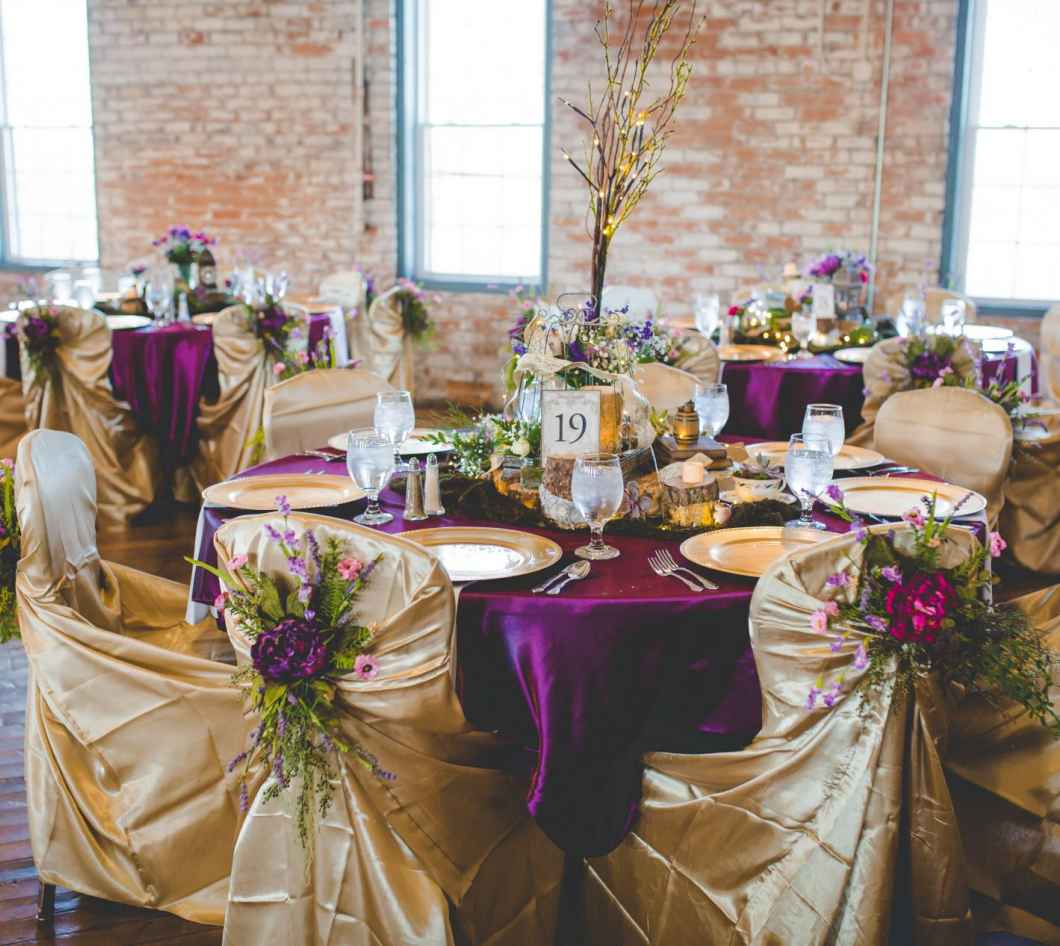 In addition to every table at the wedding looking different and unique, this couple hand wrote letters to each of their guests, thanking them for coming and sharing with them how they have impacted their lives. Hannah's brother also played the first dances live. Hannah explains, "We love fantasy and the wedding had an elven, enchanted forest theme. I also love couture and high fashion, so our bridal party were all dressed in high fashion clothing"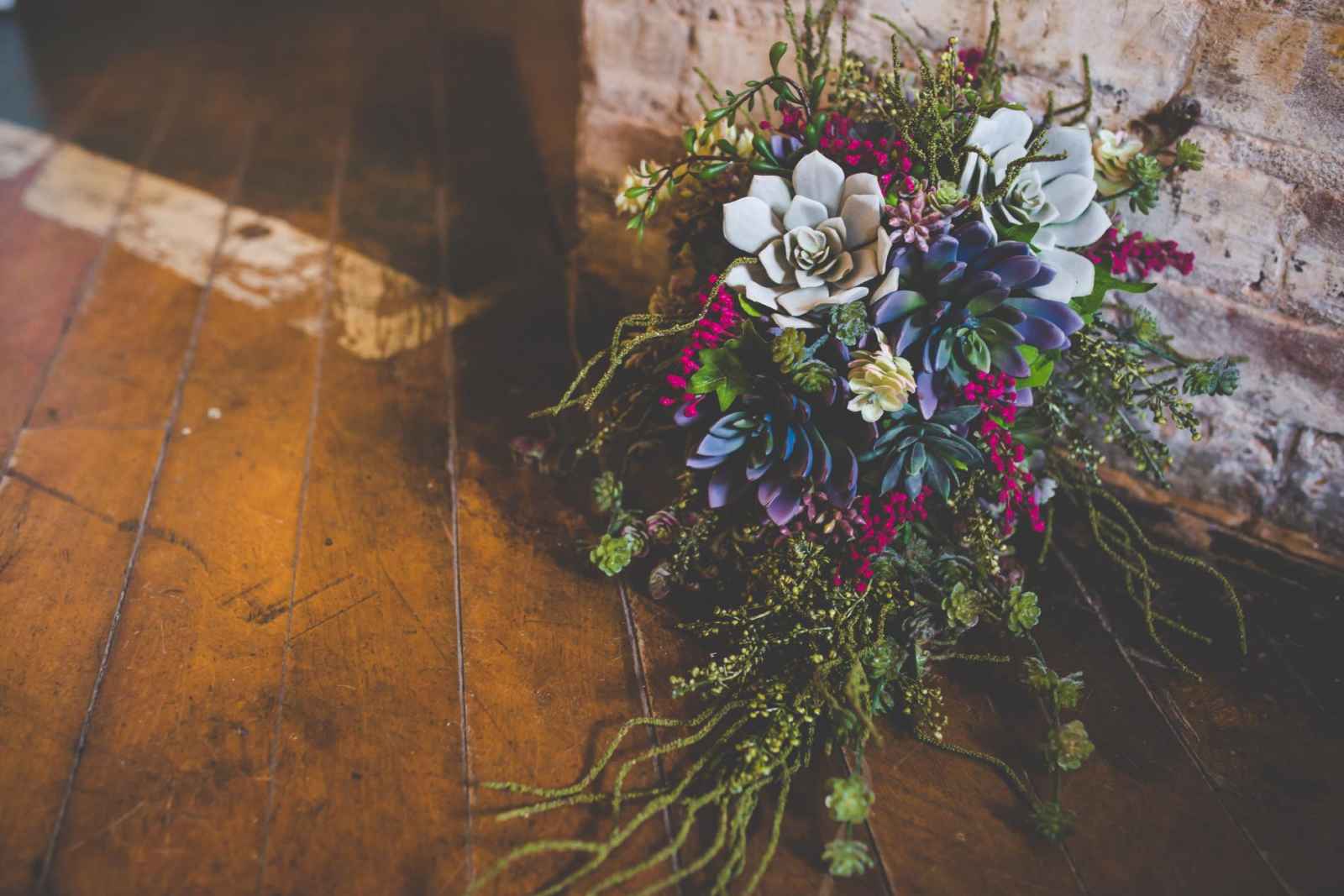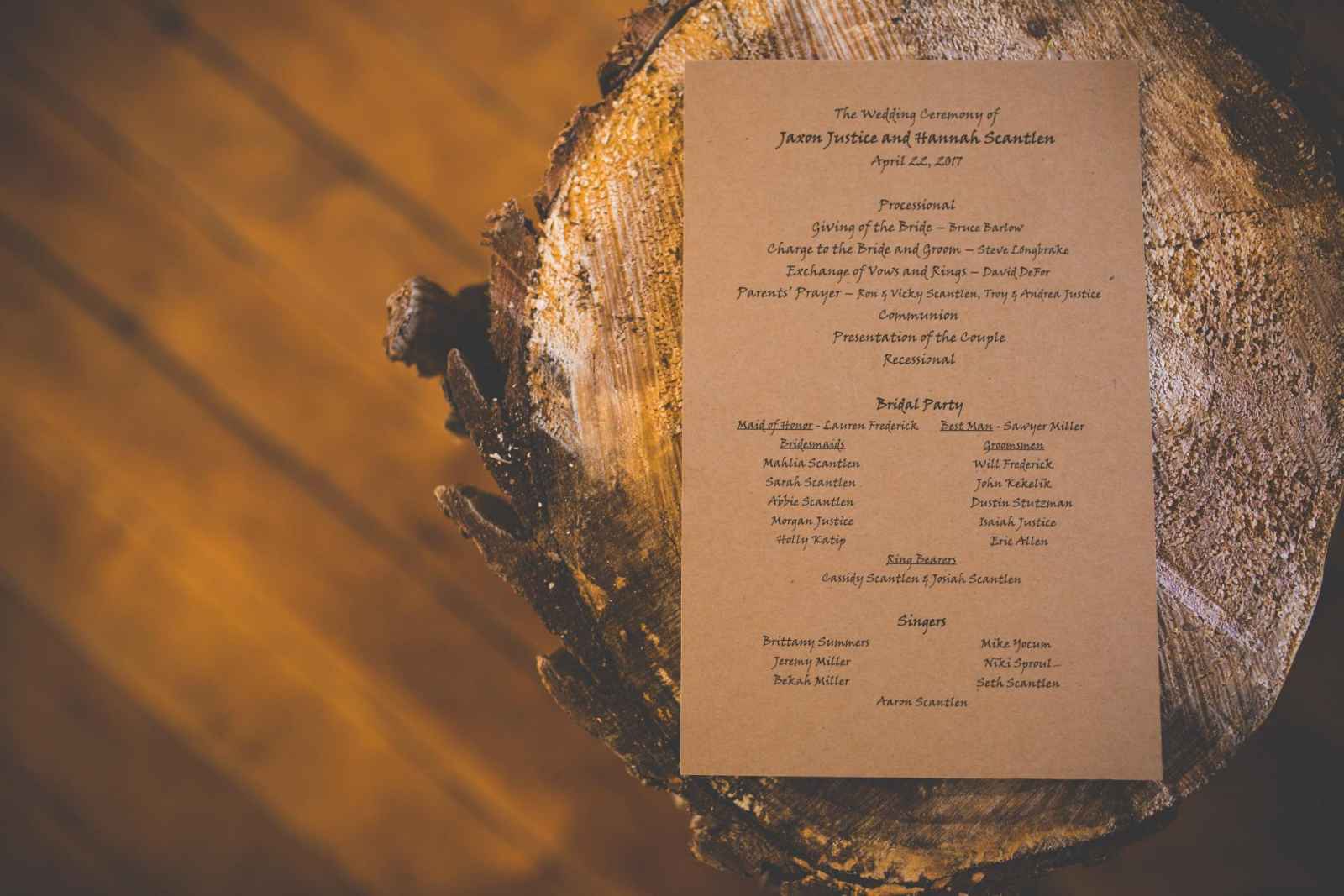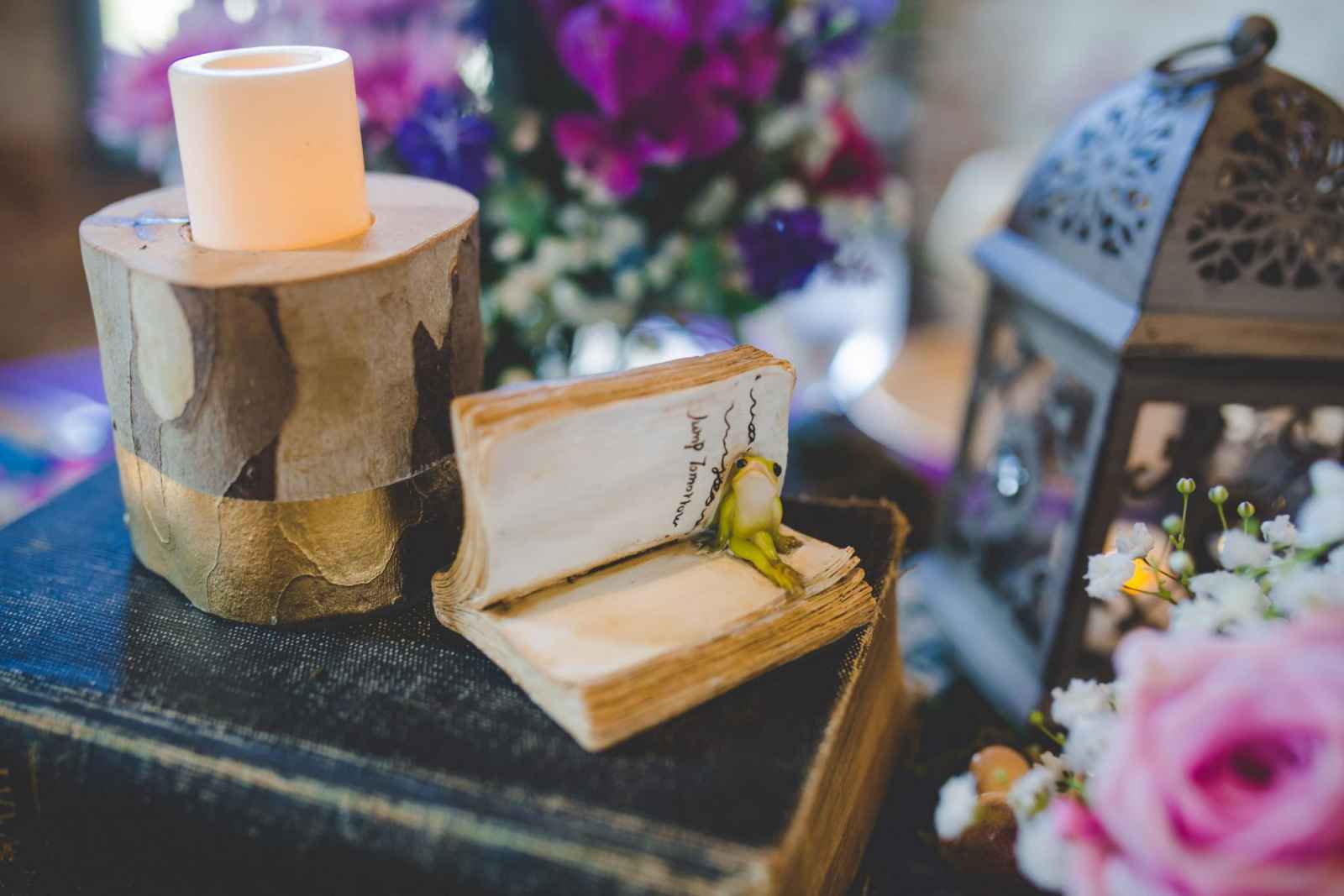 In addition to other great D.I.Y. projects, Hannah and her mom were able to infuse their creativity in the wedding. She says, "My mom did the bouquets and flowers. We potted trees, made strands of wisteria and had a flower arrangement for the back of each chair. We covered books with moss and brought in all of our fairy garden things."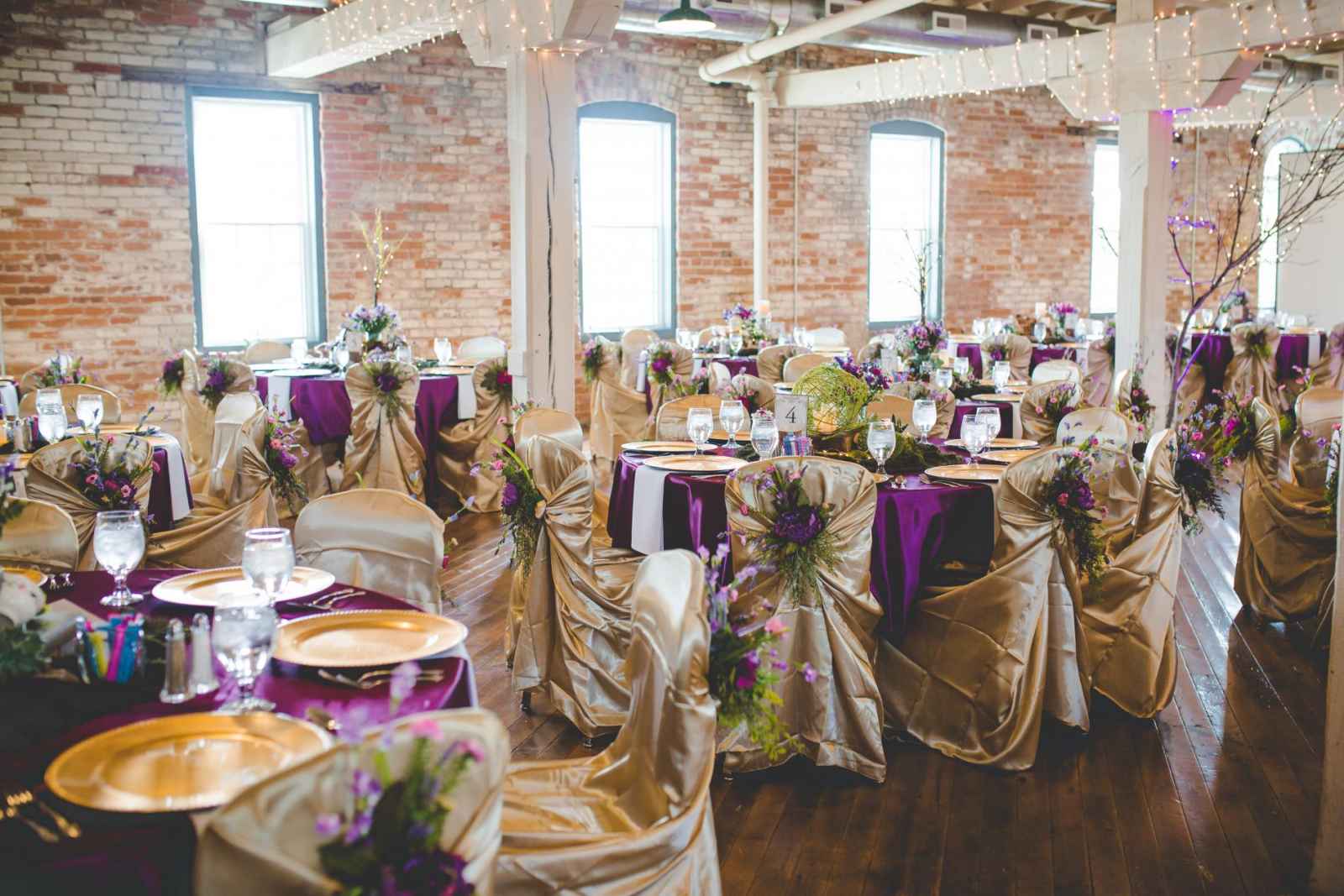 "I wanted a high fashion, fantasy, enchanted forest look," says Hannah. "I love glitter and gold but also a dark fantasy look. The dark purple and burgundy were pulled from the dark fantasy, the gold was pulled from high fashion, beaded dresses and the green was pulled from the enchanted forest theme."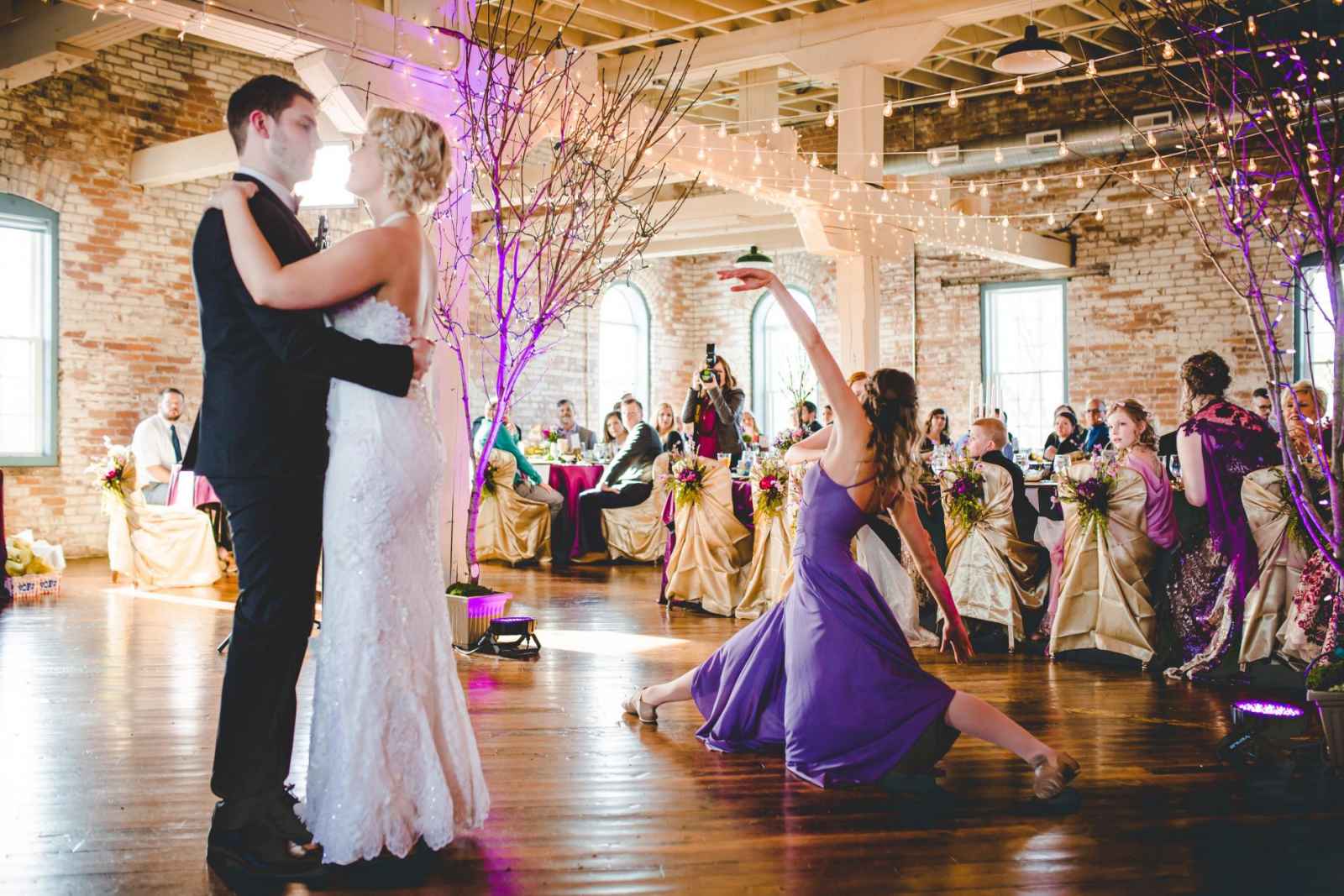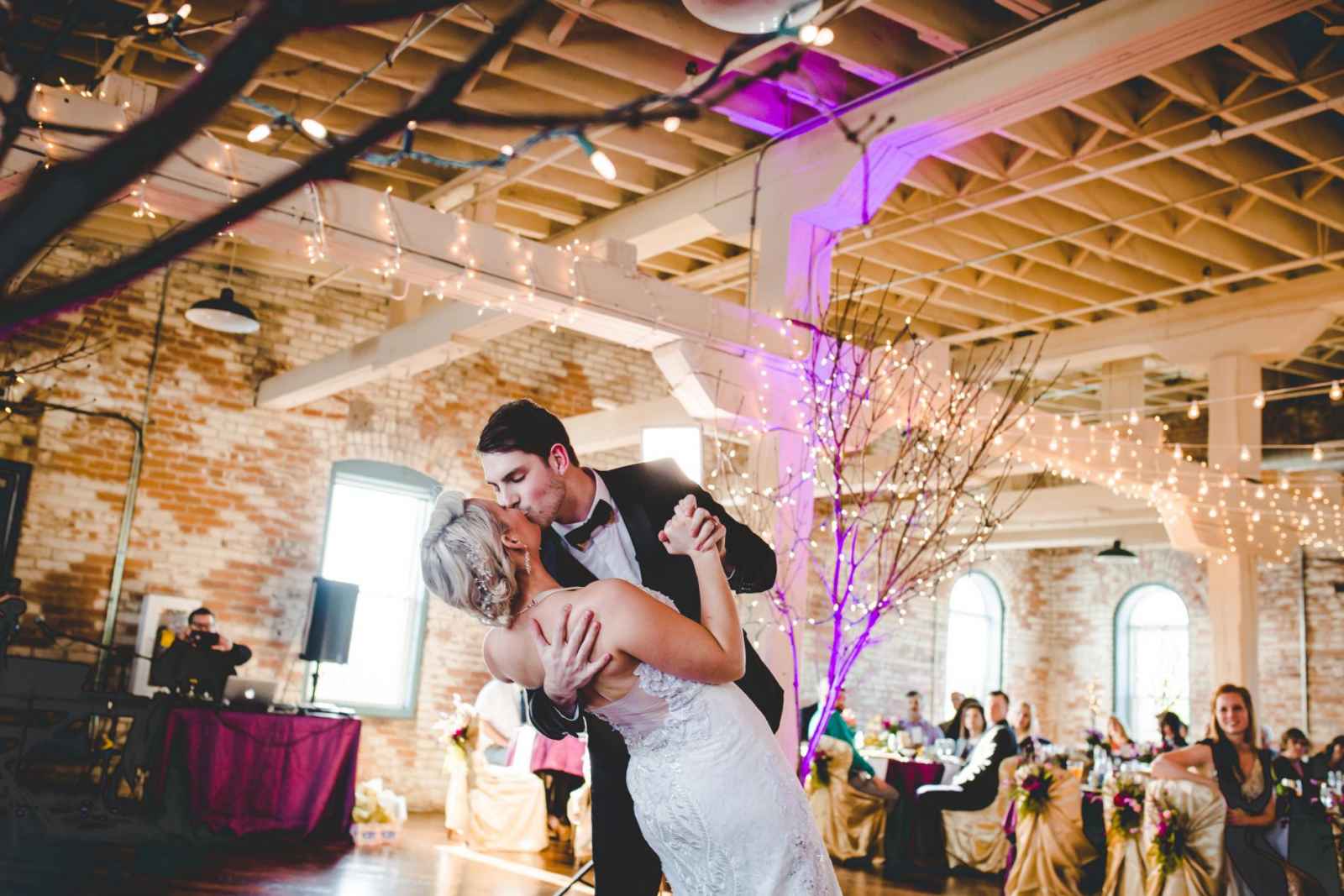 When it came to what guests would remember most, Hannah says, "People said our wedding was very magical. We also hired a ballerina who danced around us during our first dance. We danced to "The Luckiest," by Ben Folds and she did an interpretive dance that went along with the song. Jaxon and I made a movie/TV themed song trivia game because we both enjoy movies so much. We had prizes and our guests loved it."


 
Advice From the Bride
Hannah says, "Yes, this is your day, but the people you have invited are the ones who you care about most and have impacted your life. People are what make the memories, not the types of flowers you have or music played."
What We Love
Hannah says, "I saw WeddingDay Magazine at the Old Bag Factory and actually still have the magazine. I browsed through it for inspiration and thought it was really cool that we have a good local bridal magazine."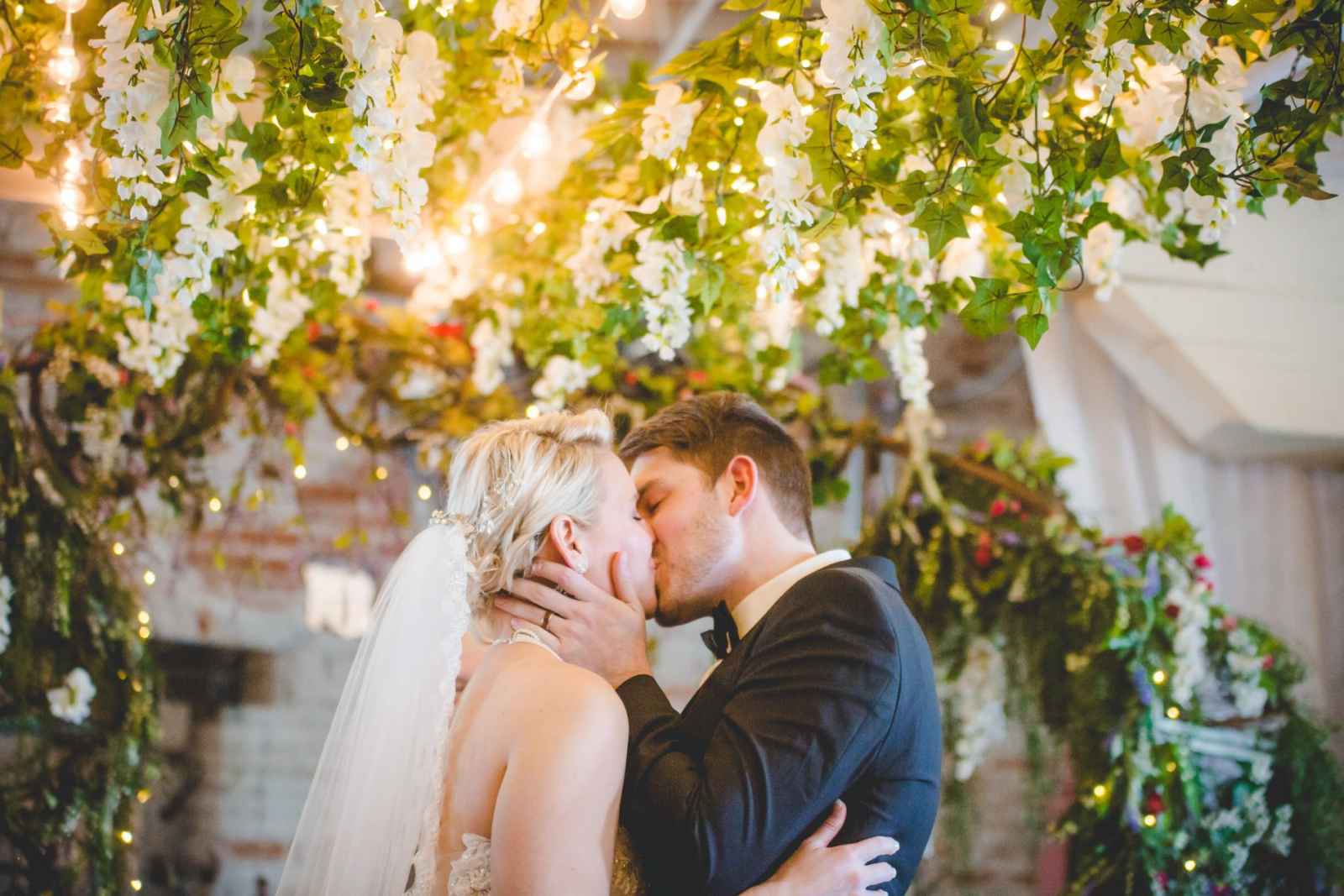 Mr. & Mrs. Justice at Bread & Chocolate in Goshen Indiana from AE Photo | Film on Vimeo.
are you a bride-to-be?
We'd love to plan with you on weddingday-online.com. Let's get started!
 
are you a wedding extraordinaire?
Join WeddingDay Magazine in inspiring brides by partnering with us! See how here.