FIRST FRIDAYS SAYS "I DO"
The first Friday of each month, the streets of downtown Goshen are packed with people. They're meandering in and out of local stores, buying food and drinks, dancing to live music and having fun in the quaint, historic area. It's all part of an effort to celebrate the small but mighty town's recent revitalization.  

But there was a different sort of buzz in the humid air at the First Fridays event June 4.

Event organizer and local wedding and event planner Ashley Troyer set out to prove Goshen has everything a bride and groom need to have an amazing wedding.

"It started as a simple idea to have someone have their wedding somewhere 'different,'" Troyer said. "I mentioned an alley or a rooftop... then after talking with the director from Goshen First Fridays, Grace Hunsberger, we hatched a plan to give a wedding away to a deserving couple and create an event that would be way out of the ordinary!"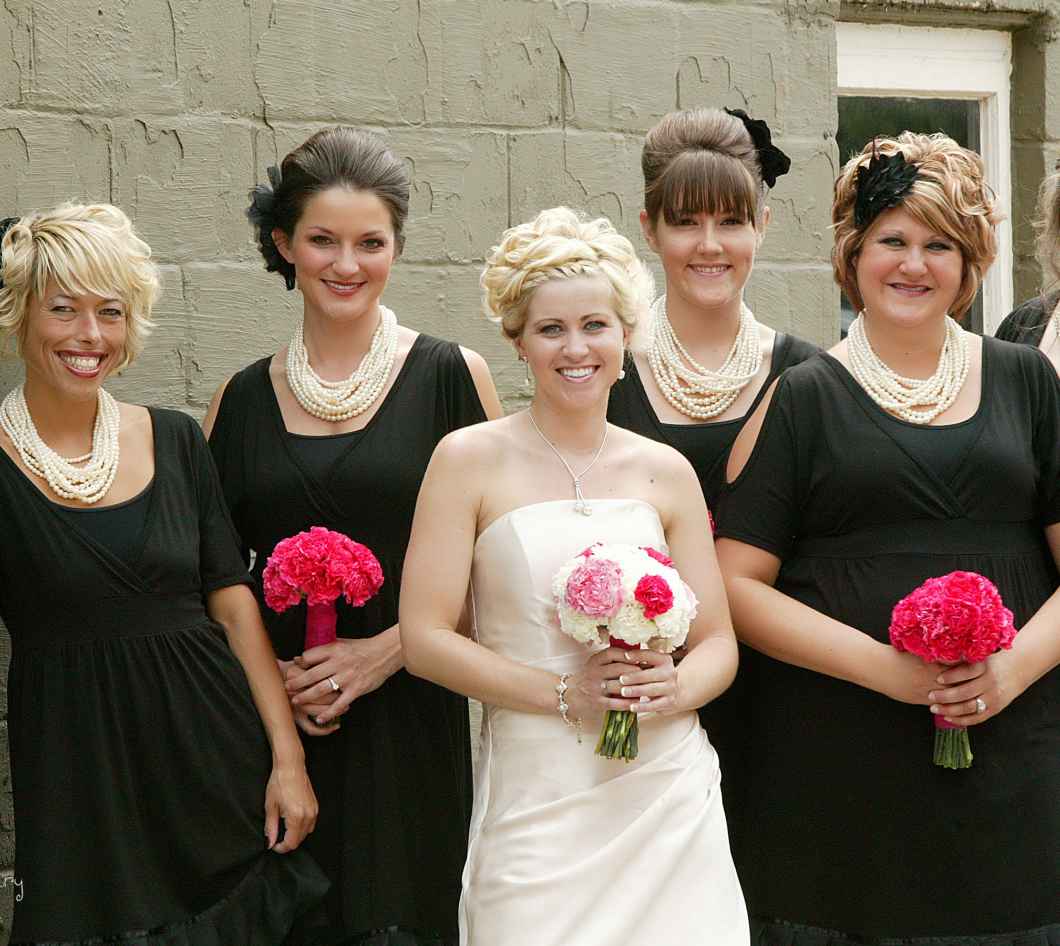 At first, Troyer and Hunsberger talked about having models go through a mock ceremony, then they realized Troyer knew Heather Gaut and Brent Zebell – a Nappanee couple that had been dating for about two years and planned to get married. About a month after their original conversation with Troyer about getting married in Goshen, Brent made it official and proposed to Heather.      

Local businesses jumped on board early on in the planning process to donate everything—from the wedding party attire and hair styles, to the getaway vehicle, to the food and drinks at the reception. Troyer also donated her time pulling it all together. The couple only paid for their rings.    


Heather and Brent didn't say their vows in a church or at a popular ceremony site. Instead, they married in an alley off Main Street in downtown Goshen.

About 100 of their close friends and family members joined them in the laid back, urban setting while a crowd of First Fridays on-lookers gathered to catch a glimpse of the ceremony. Cloudy skies had threatened rain all day and weather forecasters predicted a 60% chance of showers and storms that afternoon and evening. Aside from a few pre-ceremony sprinkles, the rain held off, and the sun even broke through the clouds for a few minutes as Heather's dad walked her down the aisle.  
After a very emotional ceremony, the couple hopped on a vintage moped and sped off to their outdoor reception, escorted by a Goshen City fire truck. Onlookers clapped and cheered as the newlyweds beamed with happiness and tried to keep their balance!

First Fridays organizers booked the band Gretchen's Revenge several months before Troyer came up with the idea to throw a wedding at the event. It happened to be the same band Heather and Brent saw on their first date. Even though the weather conditions moved Gretchen's Revenge inside, the music still filtered out to their reception.

Later in the evening, a Goshen travel agency revealed its donation to the couple—a fabulous honeymoon to Las Vegas. It was a perfect end to a beautiful evening, well-suited for Heather and Brent's laid-back personalities. It also proved you can pull off an awesome wedding in any venue—even a city alley!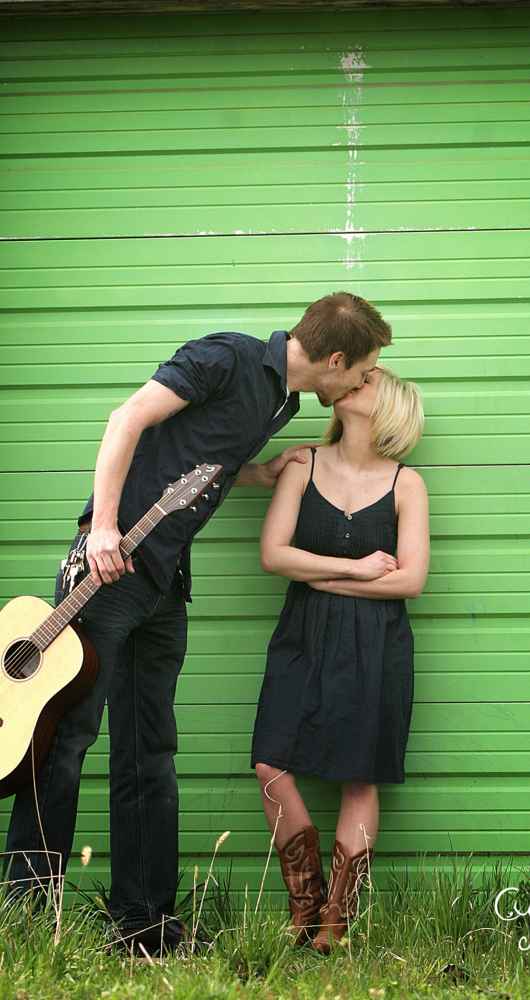 Ashley Troyer // Ashley Troyer Events
Heather and Brent's wedding came from an idea that I wanted to use First Fridays in Downtown Goshen to showcase all our small town has to offer to the thousands of people who visit during the summer months. Originally, I just wanted it to be our ideas in a mock style wedding but the idea was passed on and the staff of First Fridays liked the unique idea of an alley wedding. So we set out to find someone to get married! As soon as we had a definite answer from Heather and Brent, we began contacting area vendors to provide for their wedding.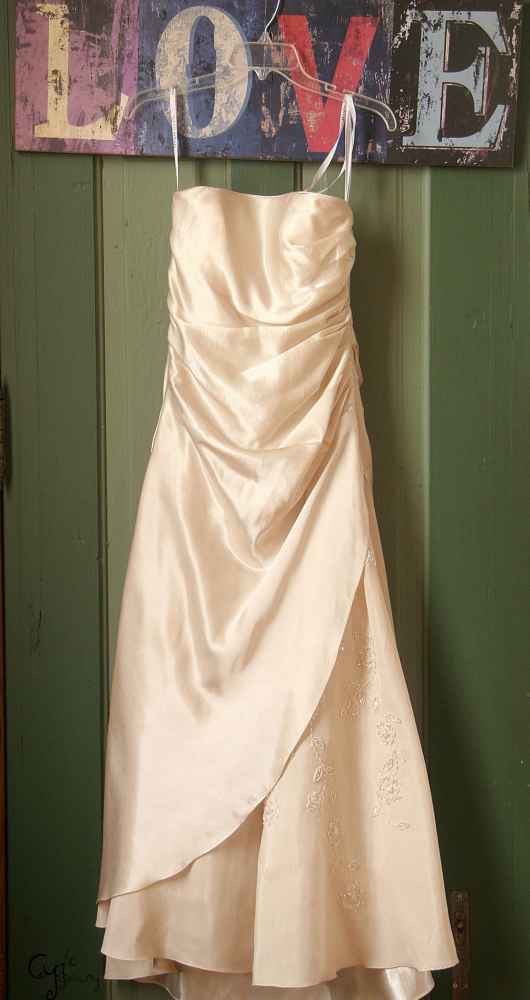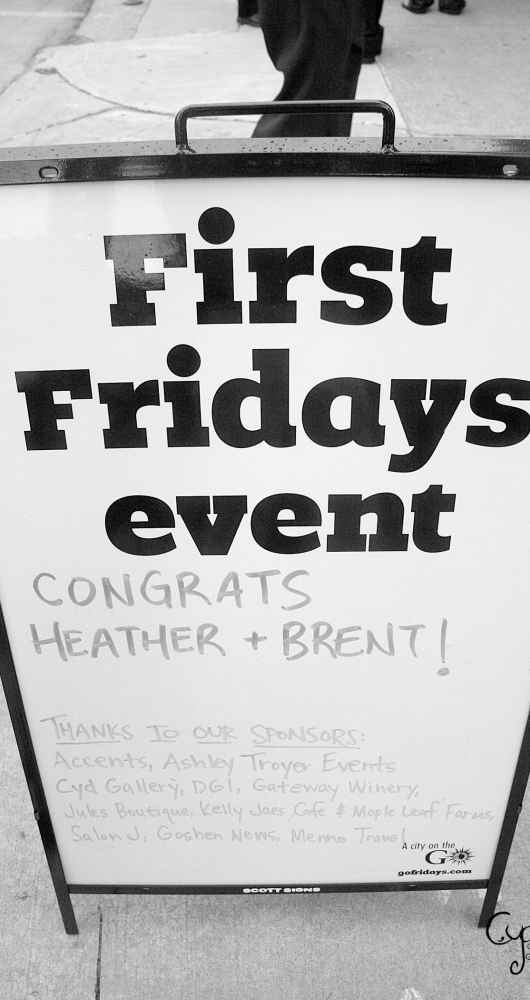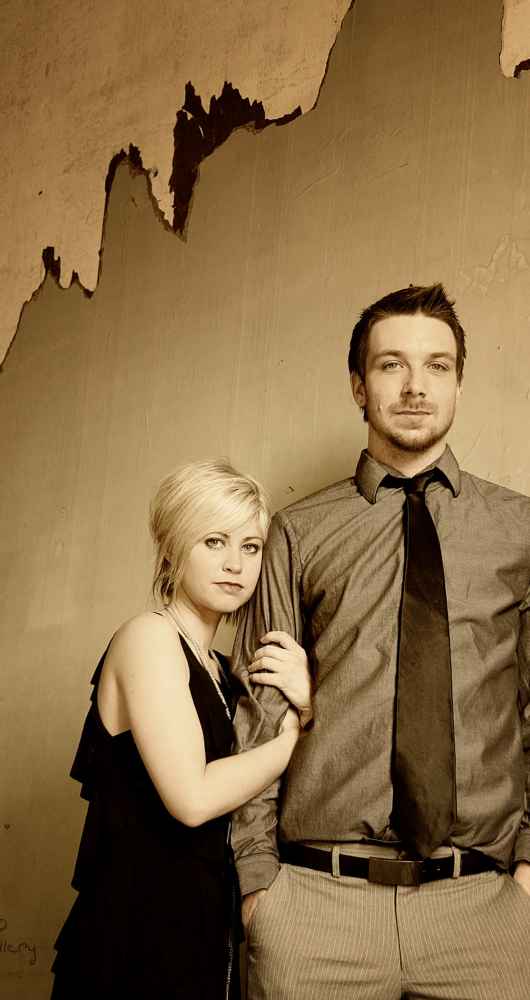 Some of the first things that need to be taken care of when planning an alley or road wedding and reception are closing roads and alleys and reserving parking. Closing down an alley and a road can be pretty easy if they are city roads. You would only need to contact the city Street Department and have it reviewed at their monthly or weekly meeting to approve your request. Because of potentially unattractive back drops in a city setting, you have the option of using large, movable structures like the canopy with fabric we used in Heather and Brent's wedding. Depending on the alley where you choose to have the ceremony or reception, you may be able to hang lights. Check with the building owners on each side to find out if they have a problem with you doing something like that. To keep the theme going in our First Fridays wedding, we used a vintage moped escorted by a fire truck. Look into local clubs and organizations to find specialty vehicle rentals.
 
With any outside wedding, make sure you have a rain location (don't forget to put it on the invitation so guests know where they should go). Luckily, the rain held out for Heather, Brent, their guests and the rest of the First Fridays crowd!