Jillian and Patrick knew from their first date they would spend the rest of their lives together. It was so clear, in fact, that Patrick "fake proposed" as they passed a courthouse while visiting his family in Saint Paul, Minnesota. While the couple laughed at the silliness, it sure left an impression on both or their hearts because a month later, on the verge of a blizzard, the two finally made it "official."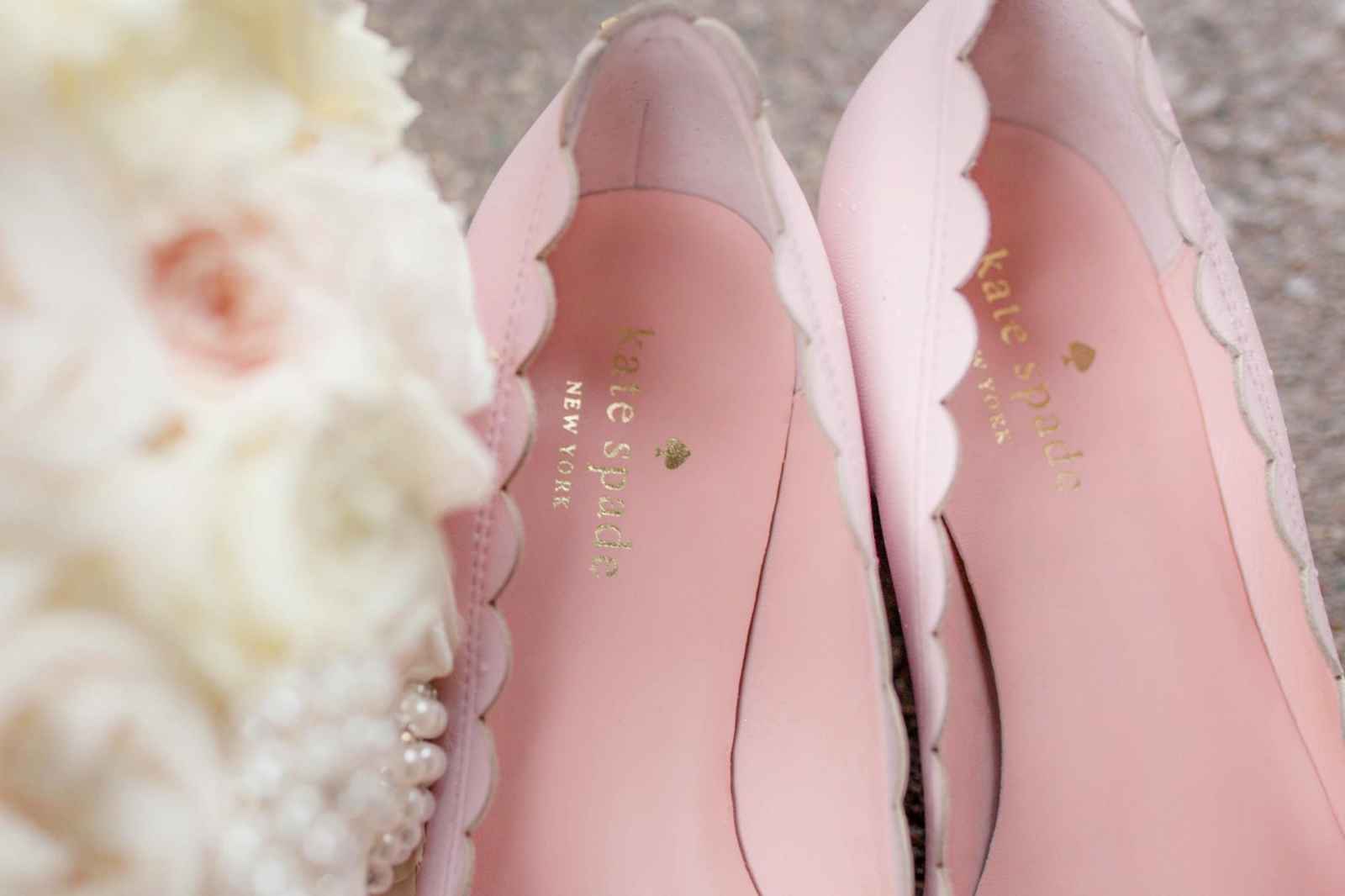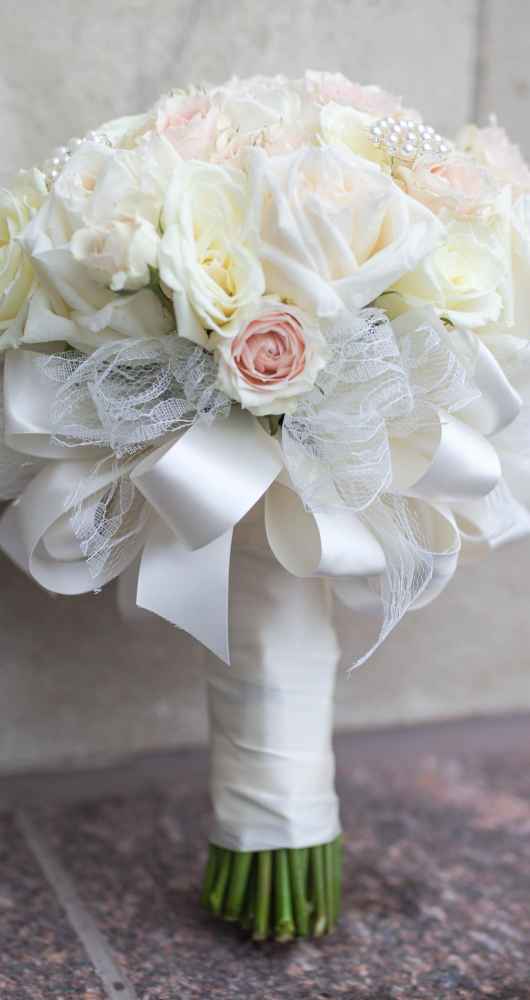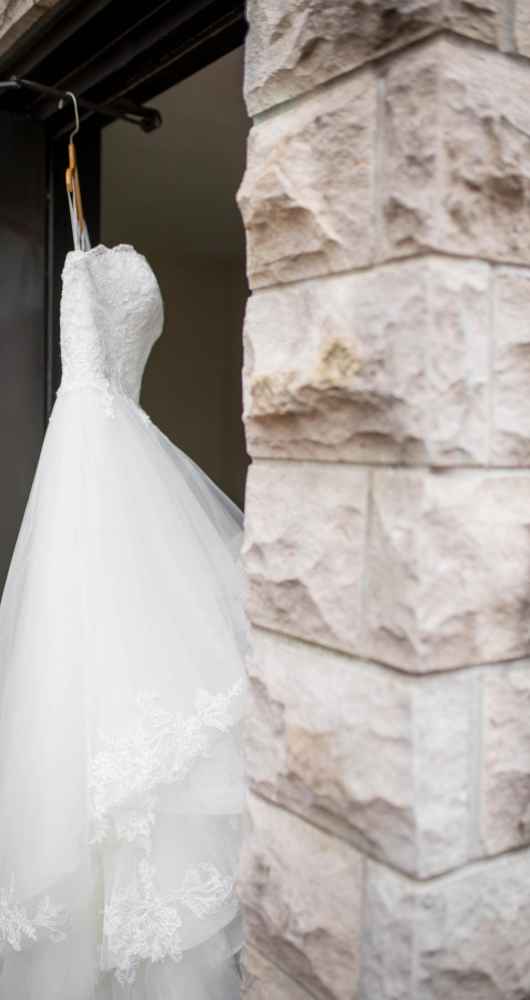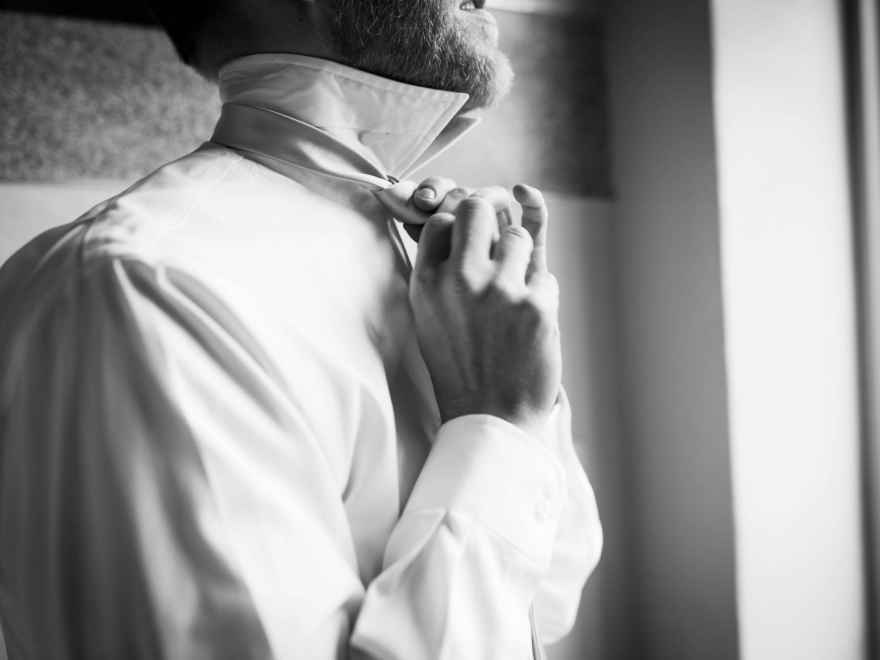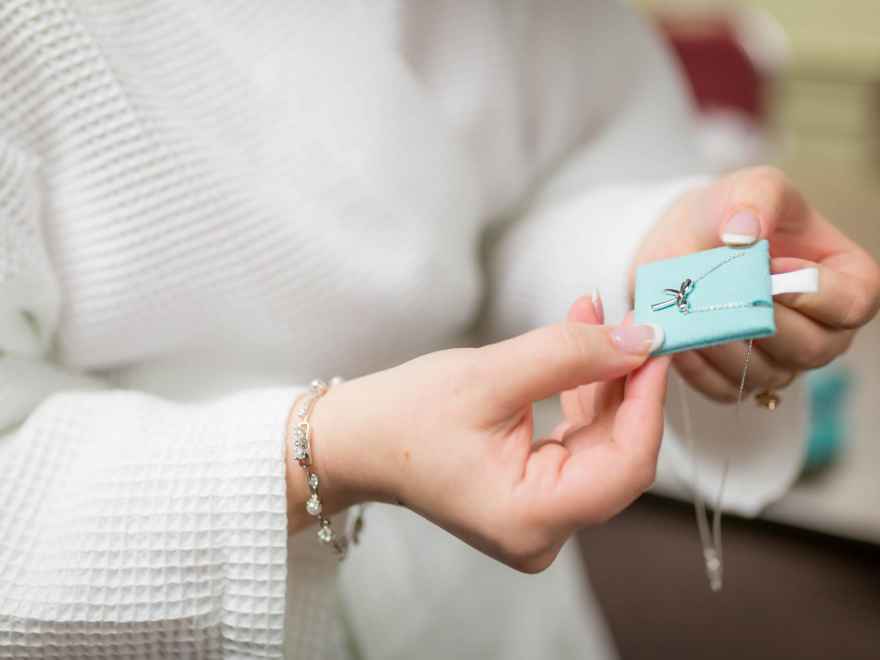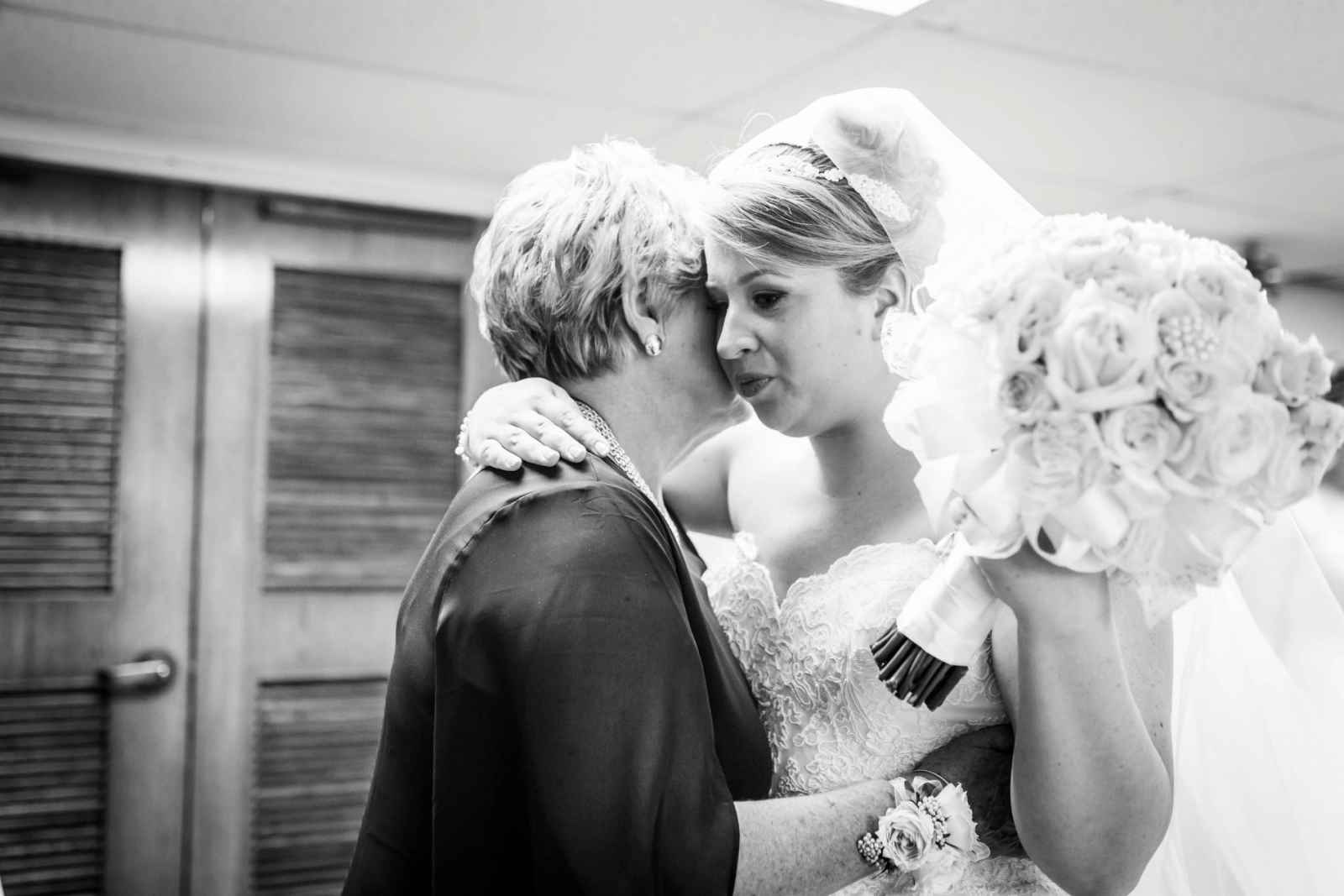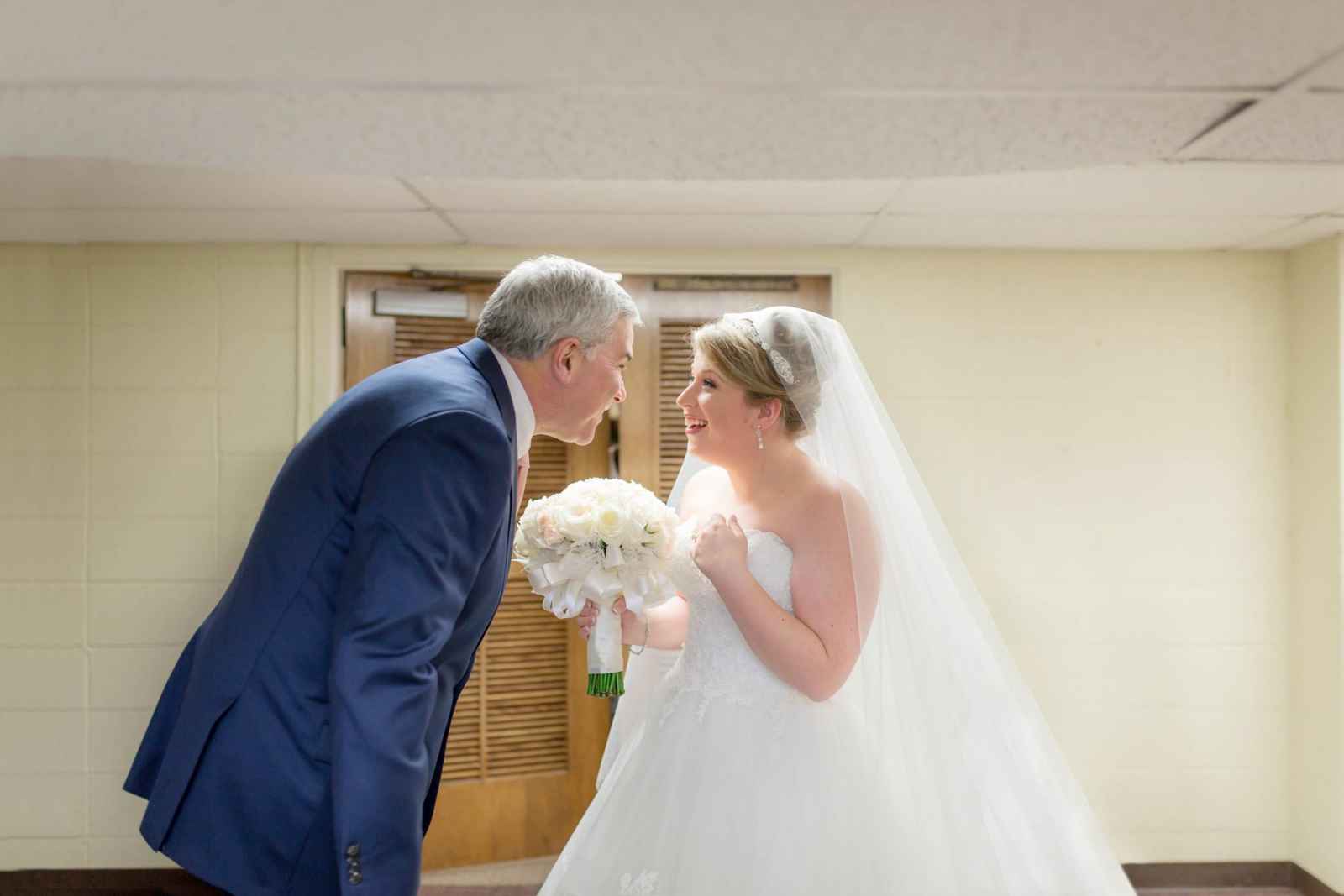 Jillian explains, "We decided to get dinner before the storm got too bad. We went to the small pizza place where we had our first date. The streets were silent and the snow was falling steadily, and there wasn't a car to be found (except for the policeman clearing the snow emergency route). The main street of our town looked like a Christmas card and we walked along the snow-covered sidewalk towards the beautiful and historic Colonial Theater. Under the marquee, he knelt down on one knee and asked me to marry him (again), and I said yes (again). We spent the entire weekend snowed in watching movies and drinking cocoa. It was the perfect winter engagement."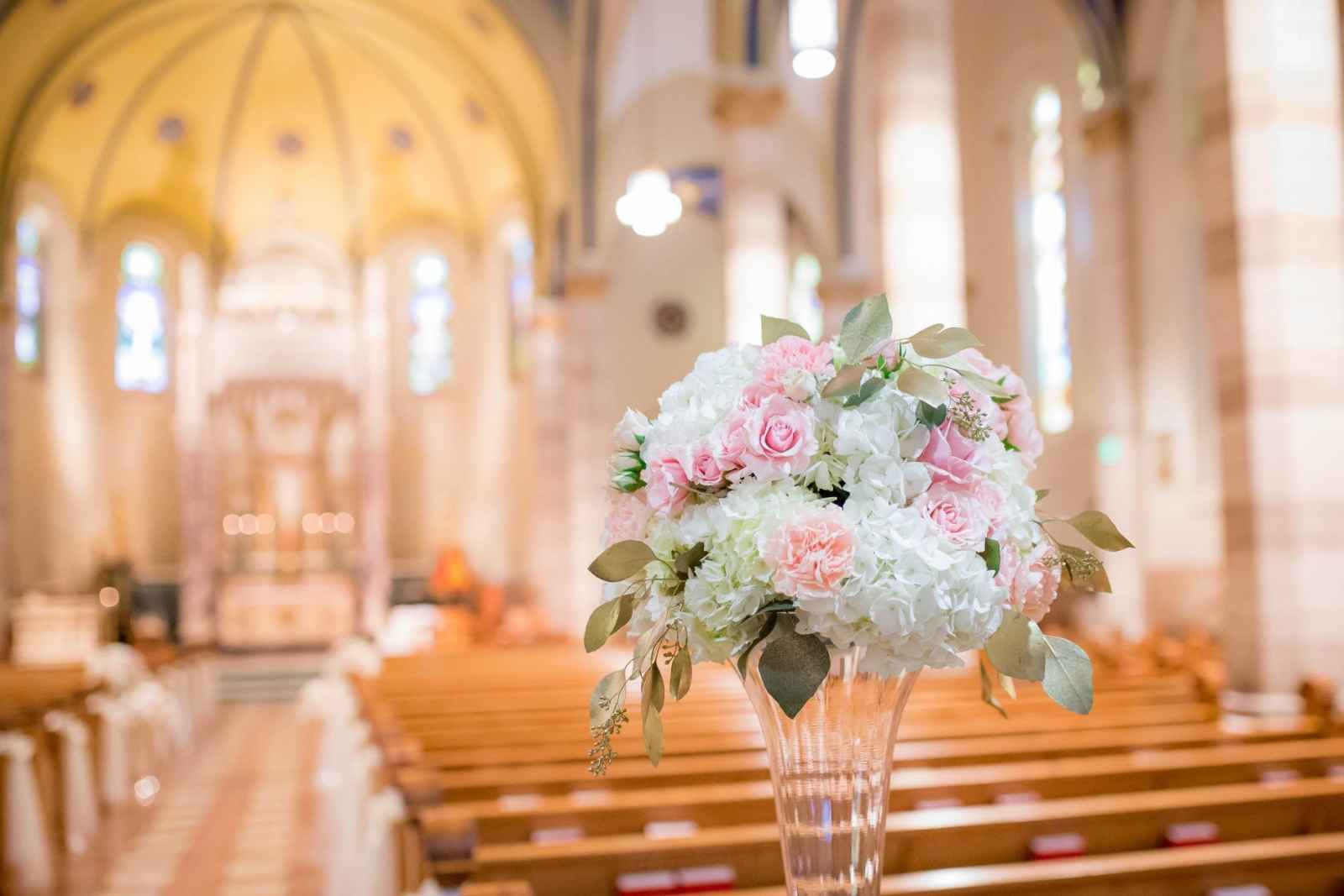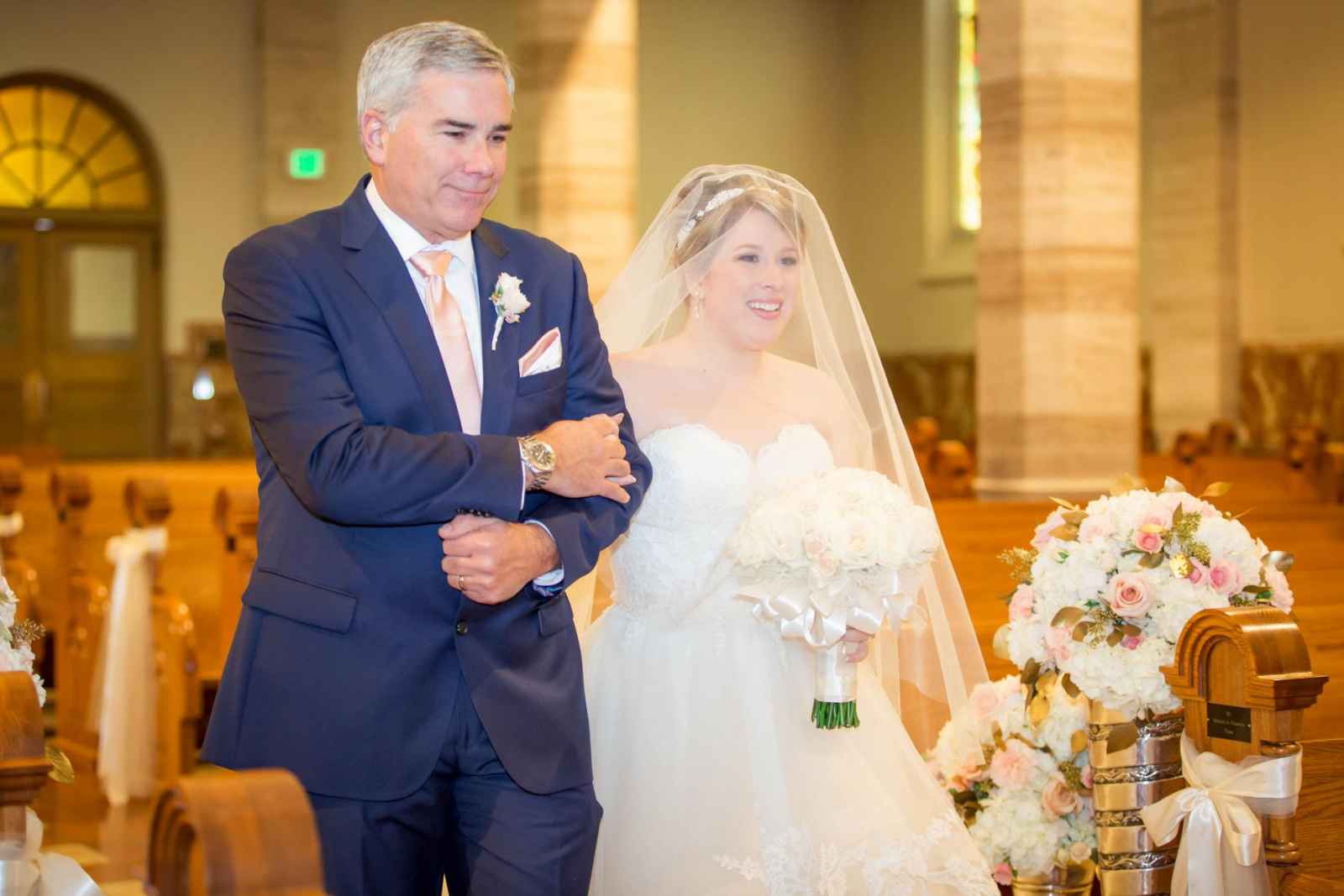 The first step for this pair was to decide where in the world to get married! They were living in Pennsylvania, but Jillian was from Michigan and Patrick was from Minnesota. After researching venues, both fell in love with Grand Rapids Public Museum. Not only was it the first museum Jillian went to as a child, the couple fell in love with its beautiful atrium and its family-friendly atmosphere. They also knew it reflected them best.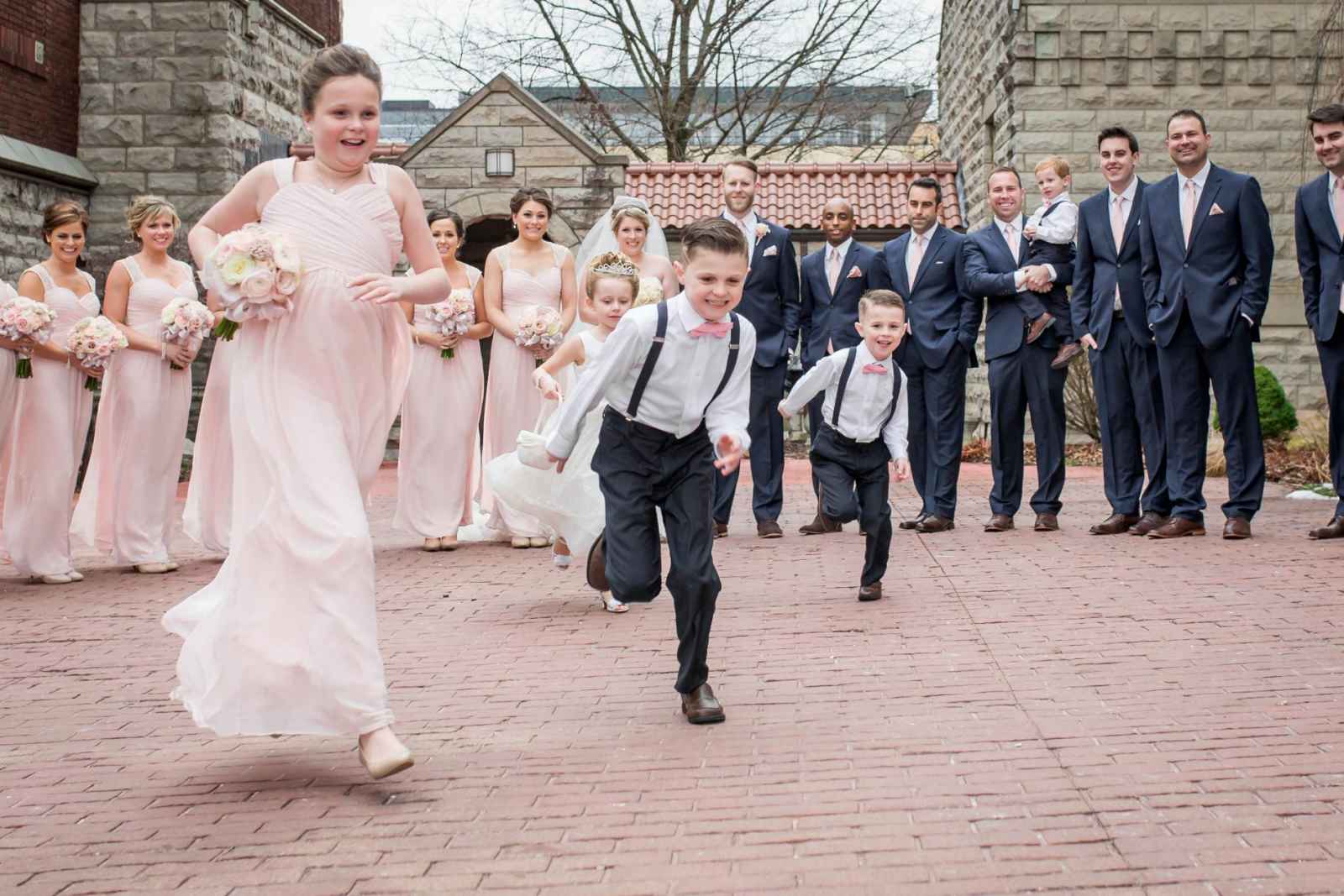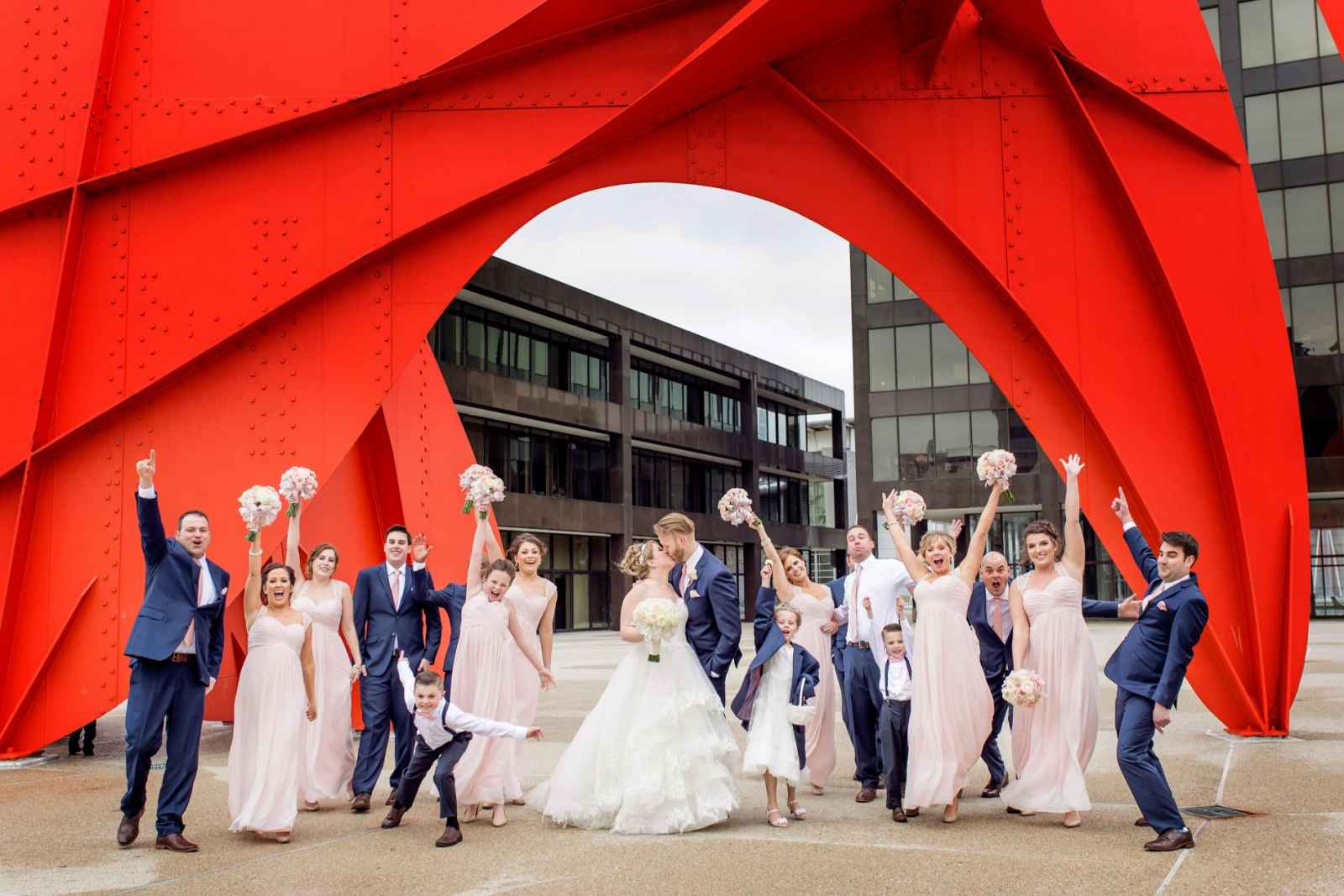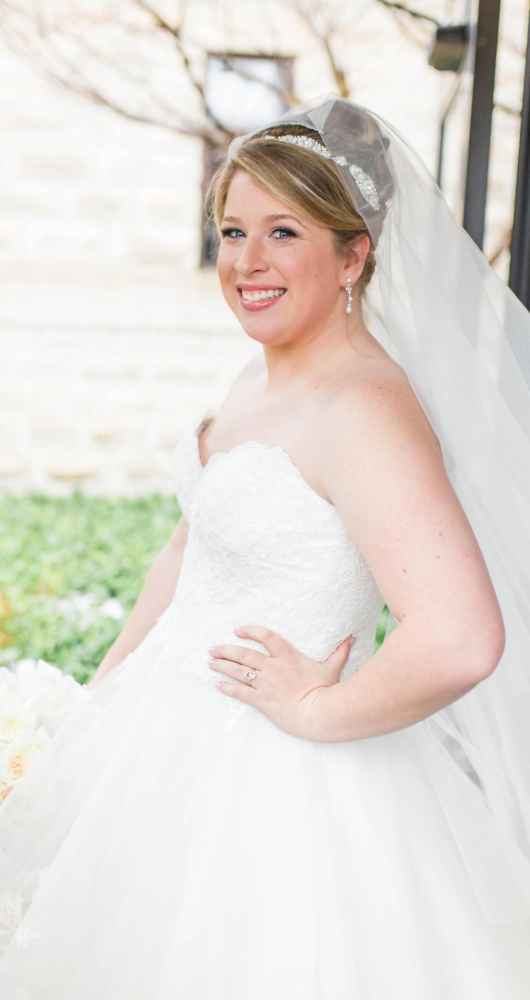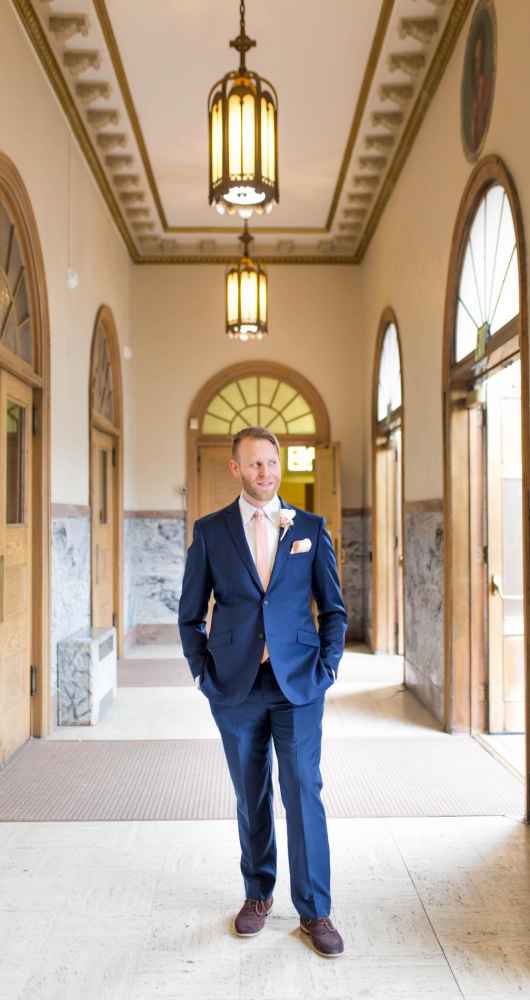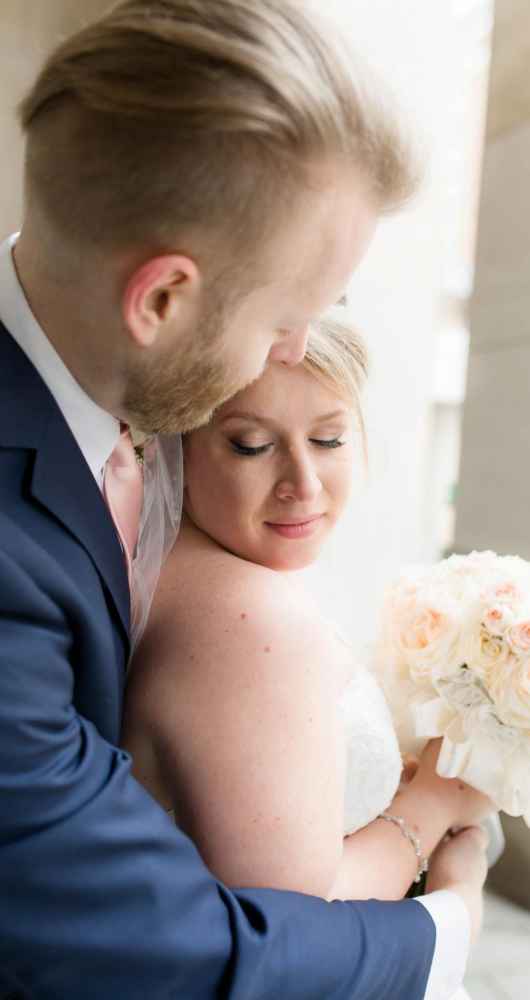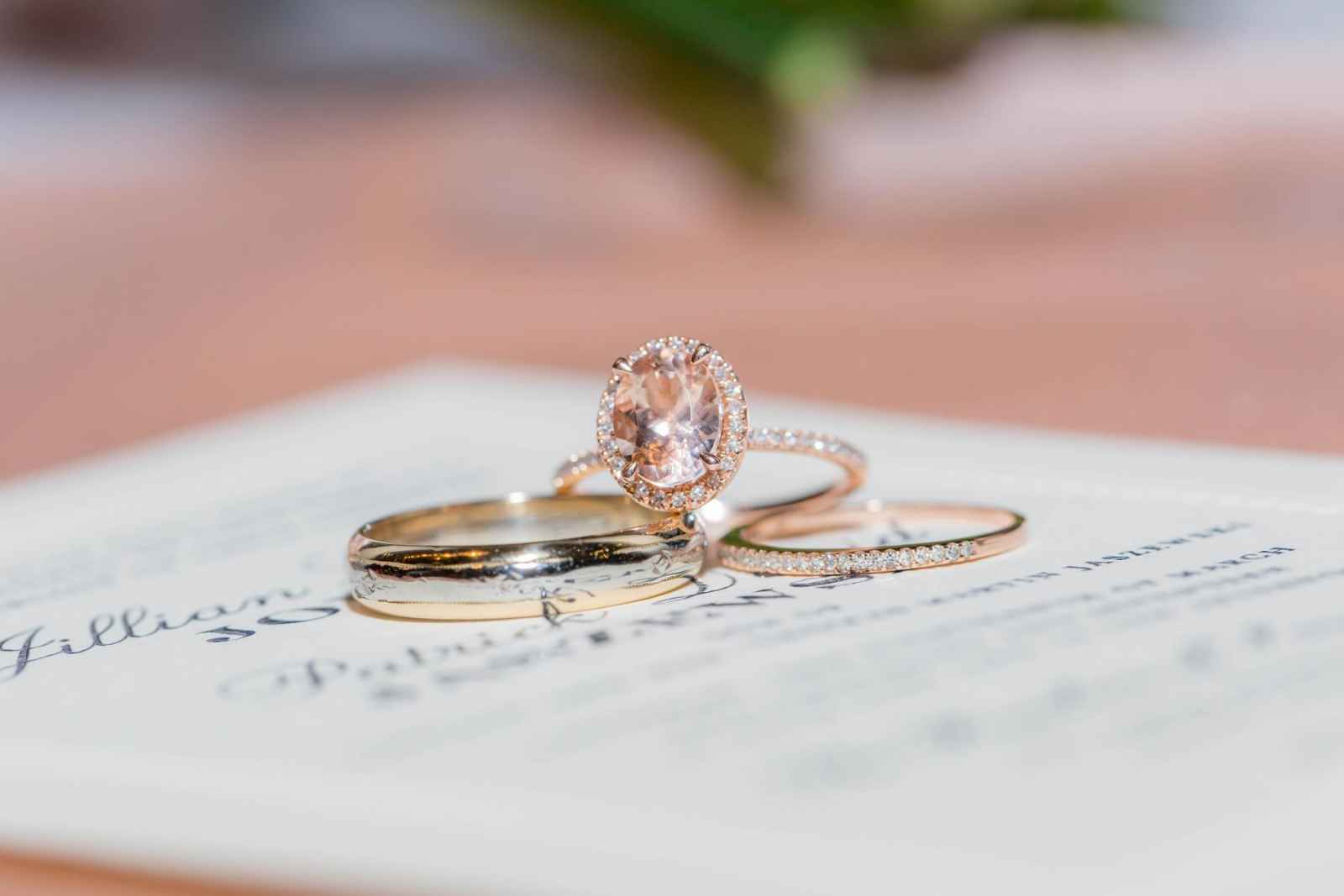 "From there we focused on making this wedding as much about our families coming together as possible," Jillian explains. "From making sure our siblings were in our wedding party to holding the wedding in my hometown, this wedding was a family affair from the beginning."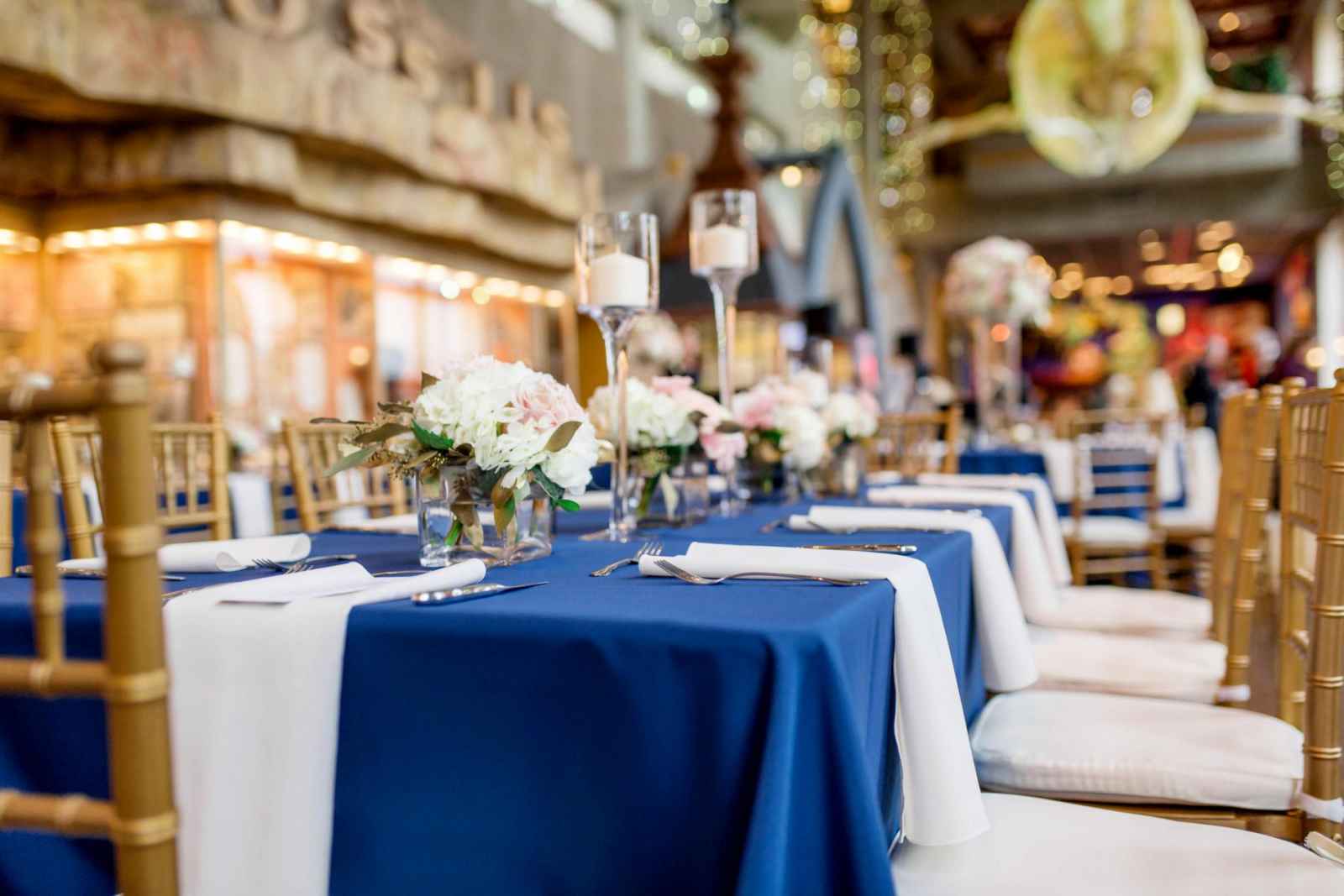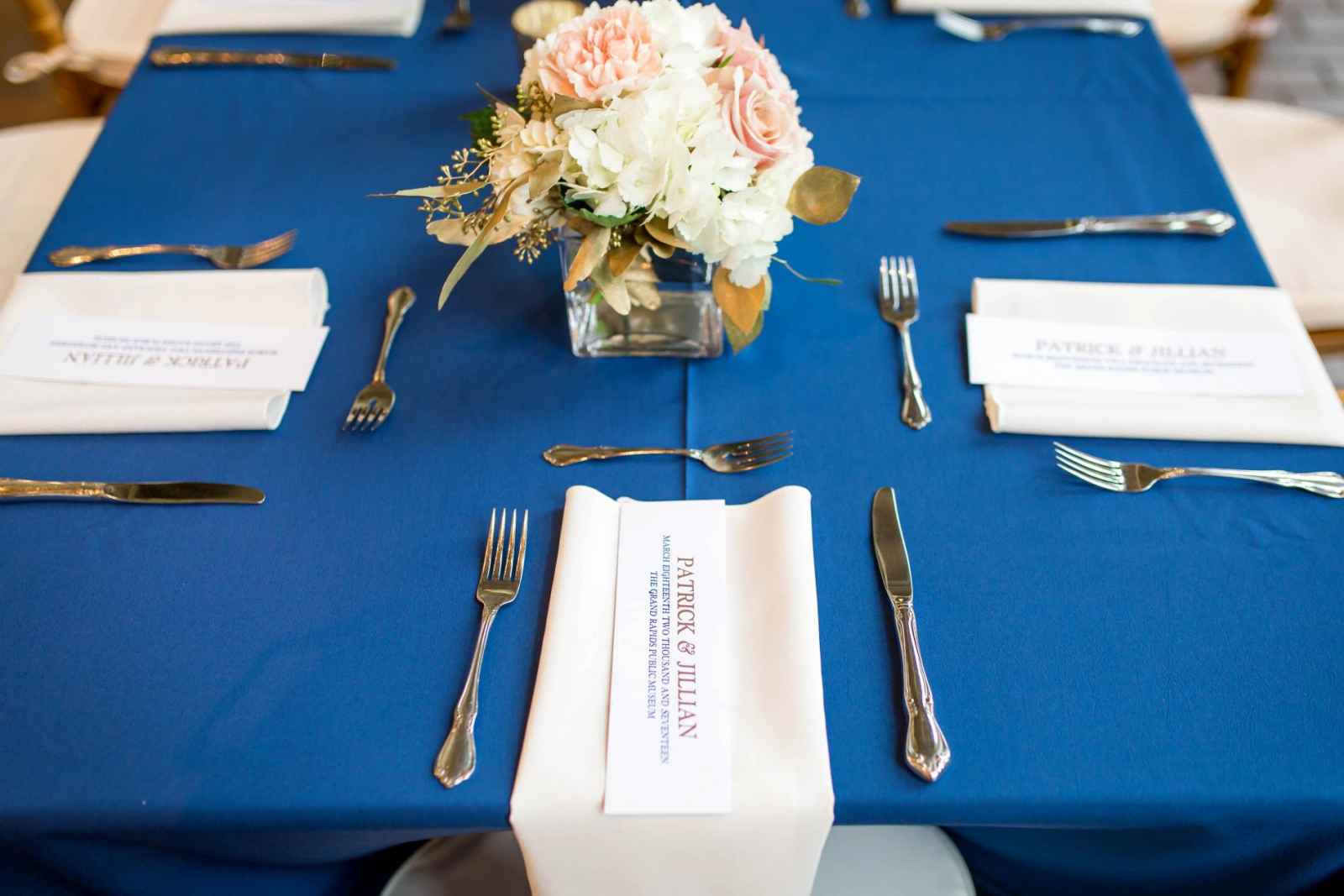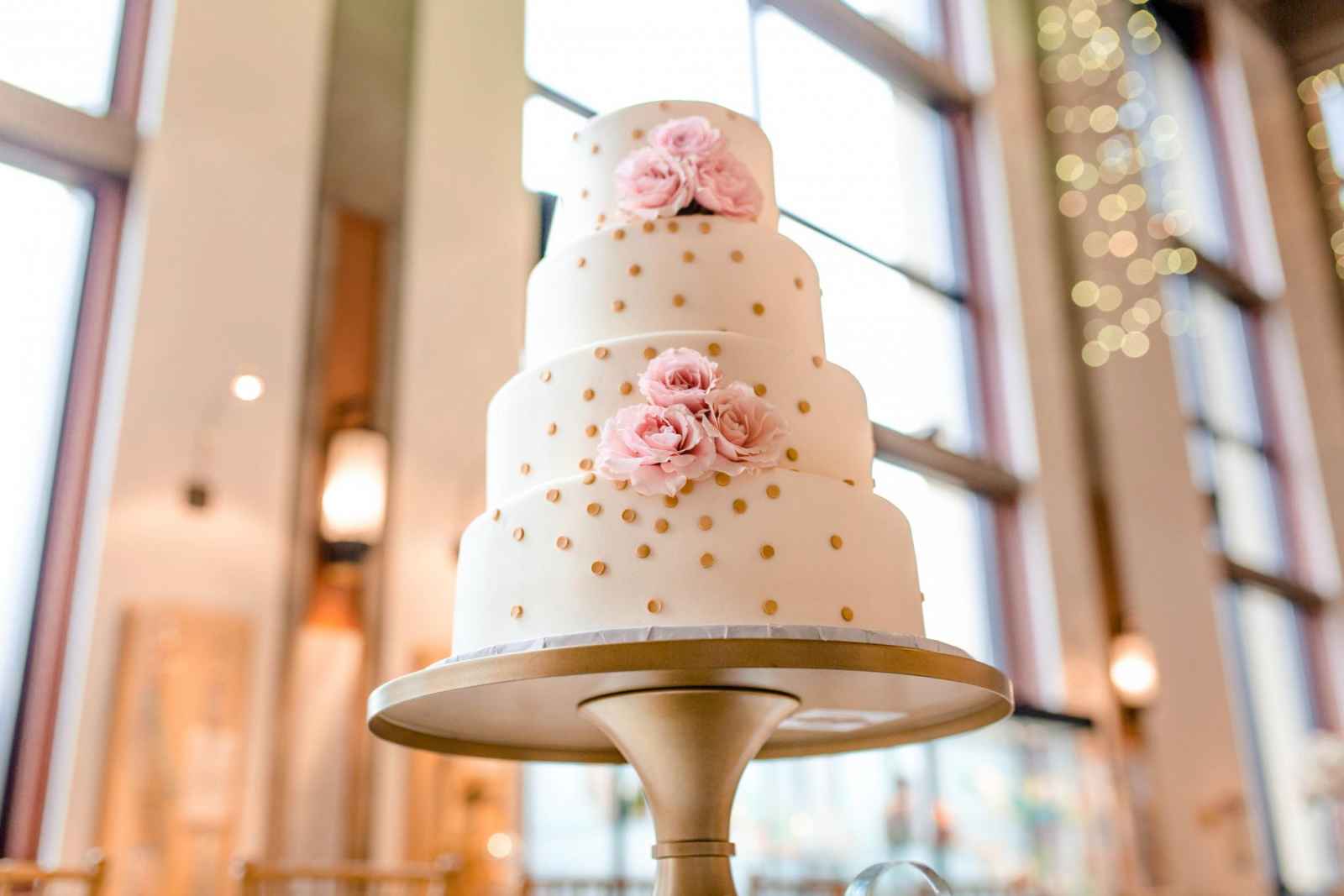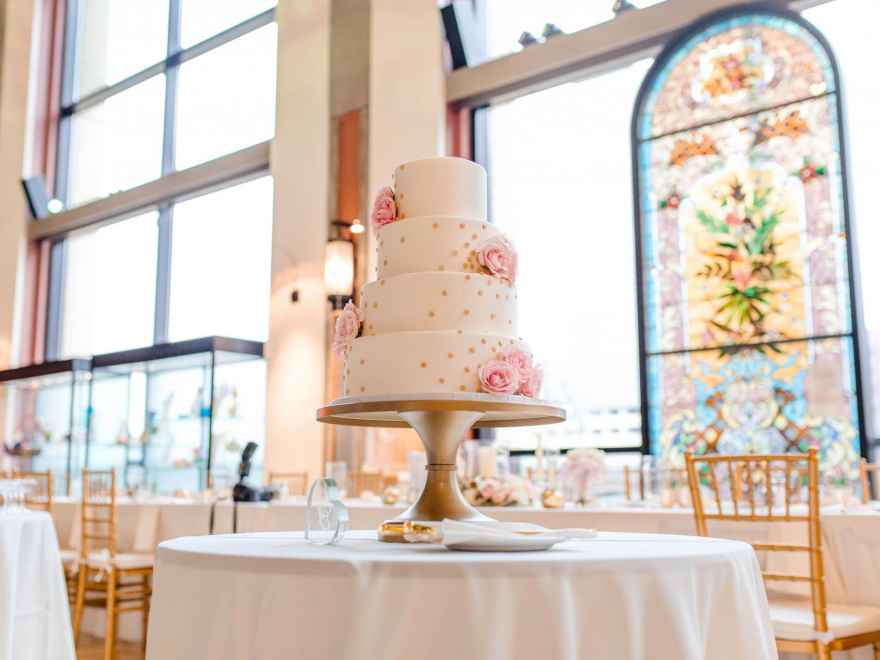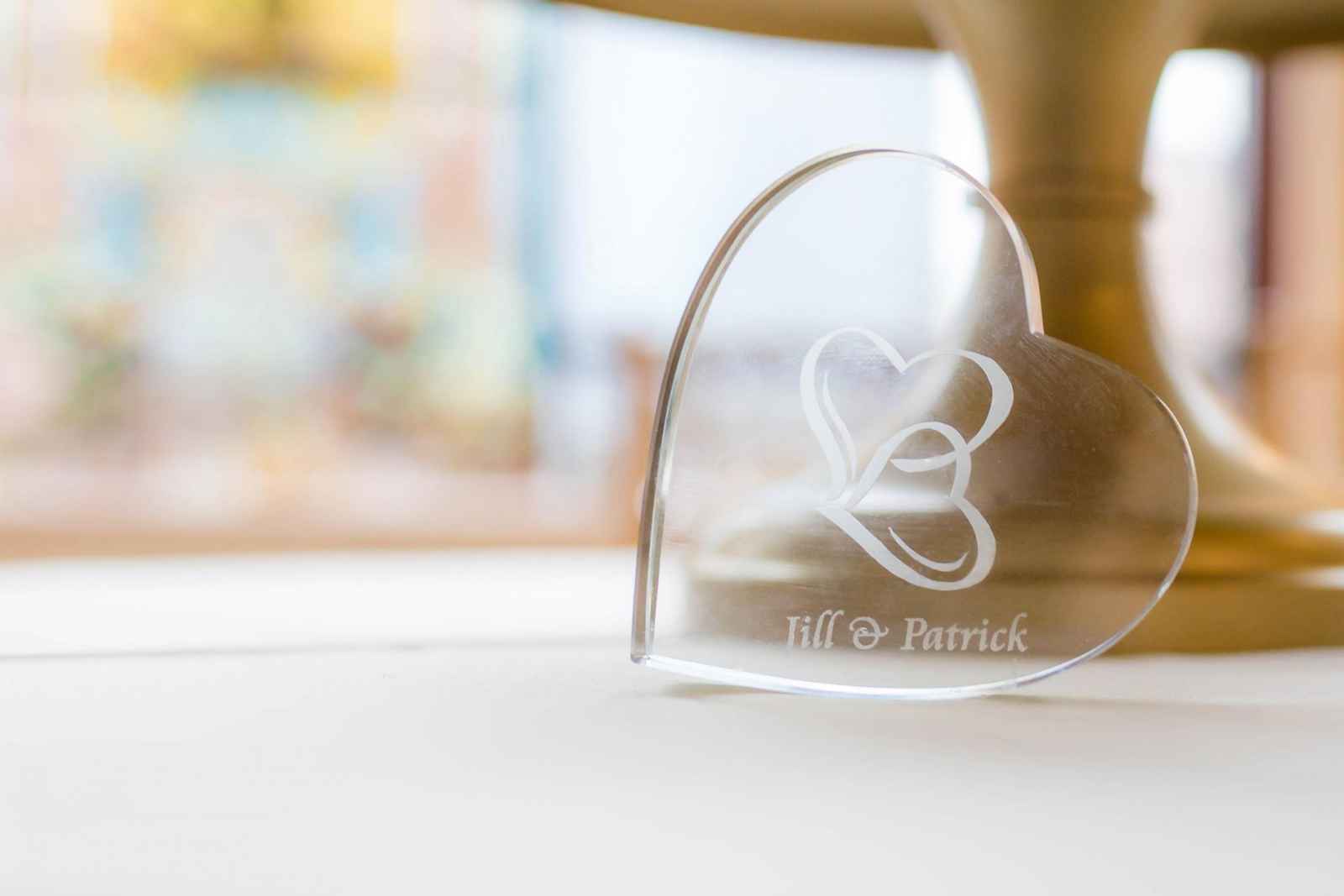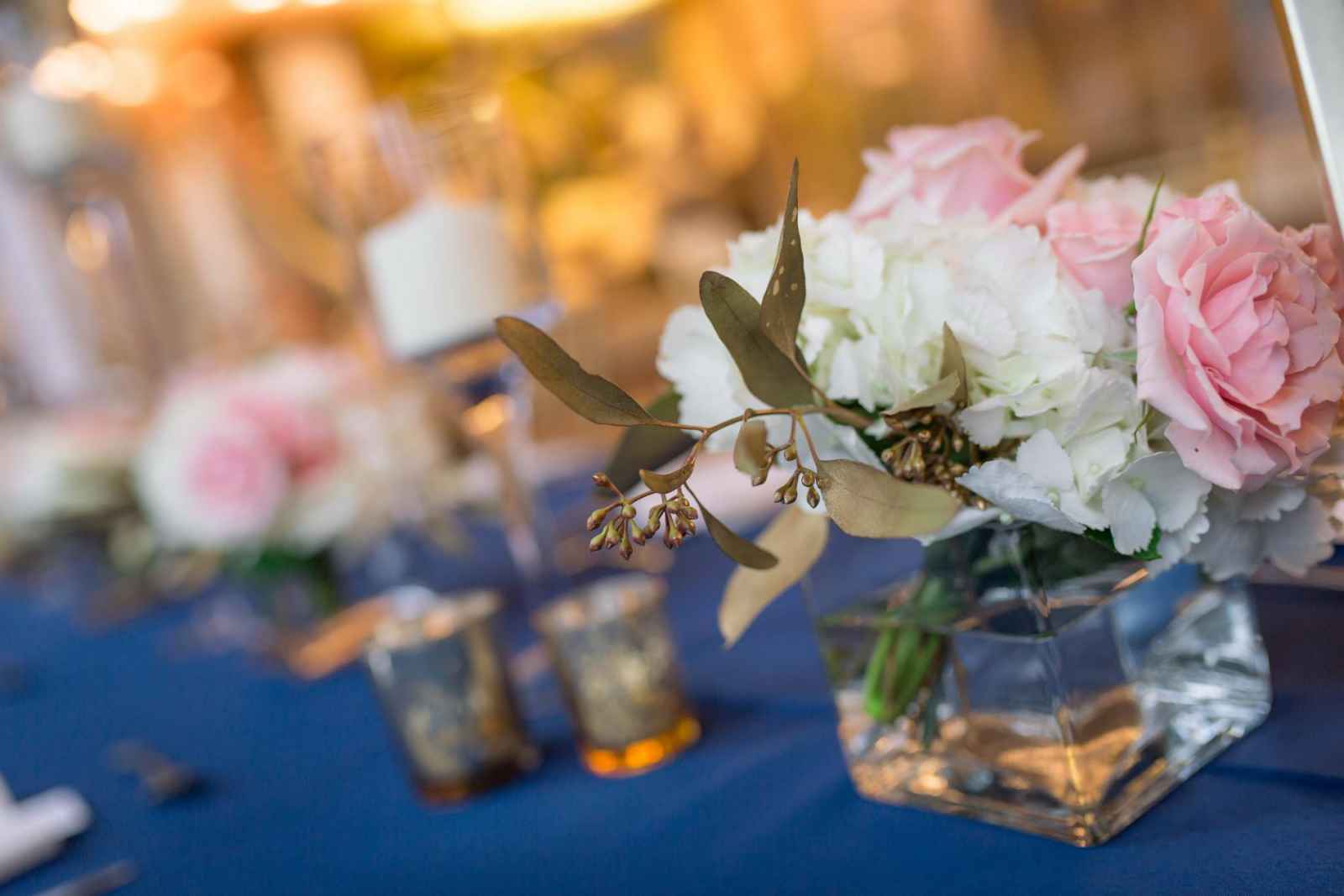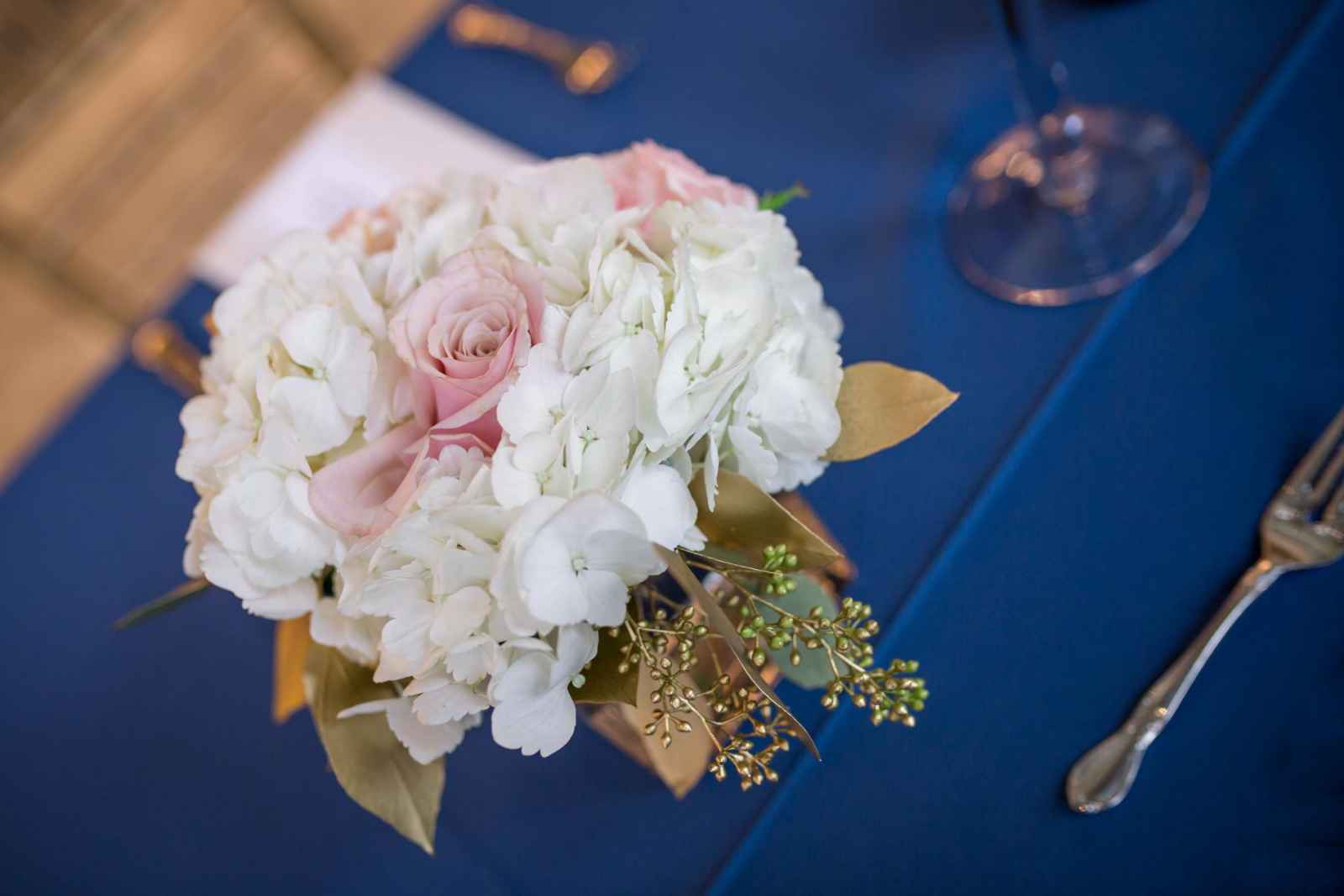 Desiring a wedding that was formal, fun and reflected them as a couple, the pair decided to plan a day that was full of symbolism and sentimentality. They quickly fell in love with their color scheme of blush and navy with gold accents and wanted to include nods to early spring. The task that remained was nailing down all the vendors from 12 hours away.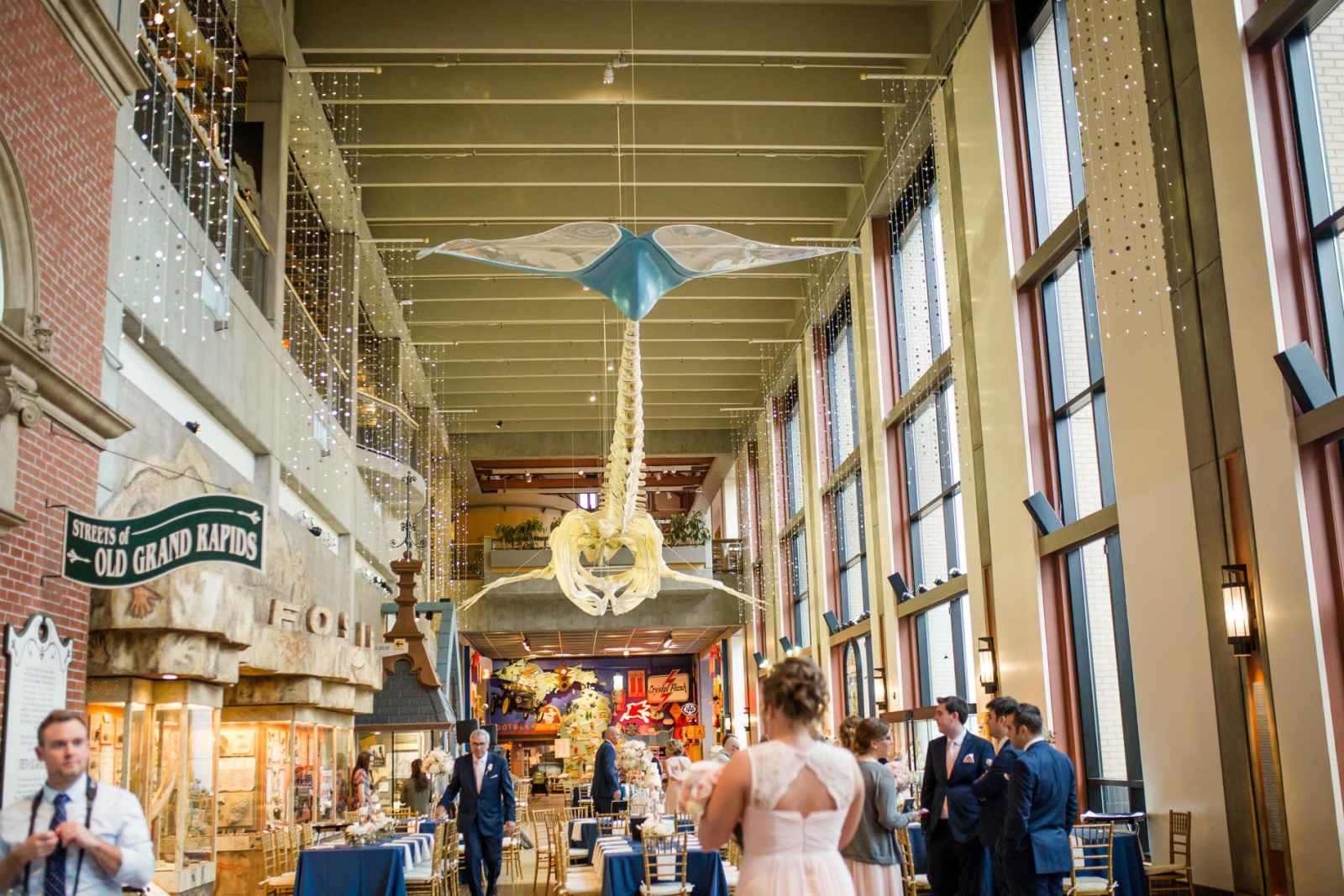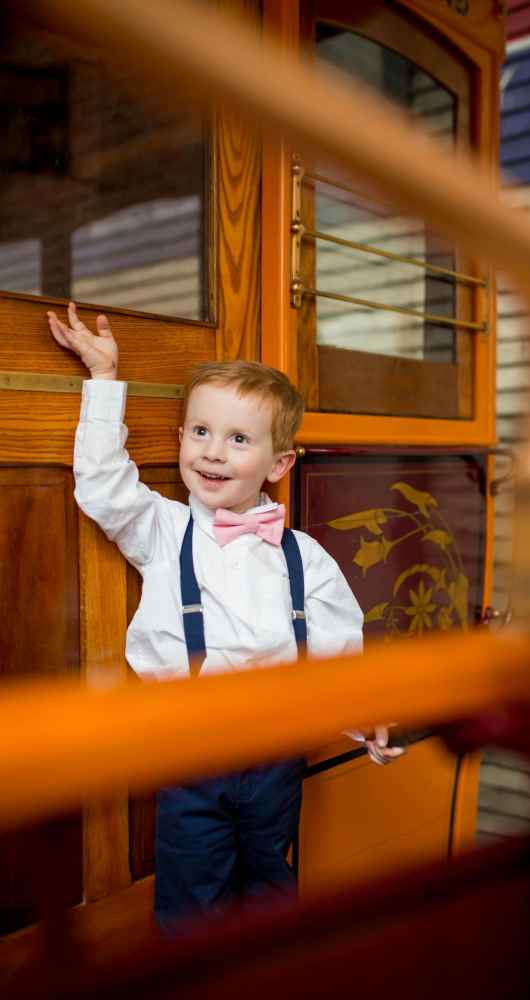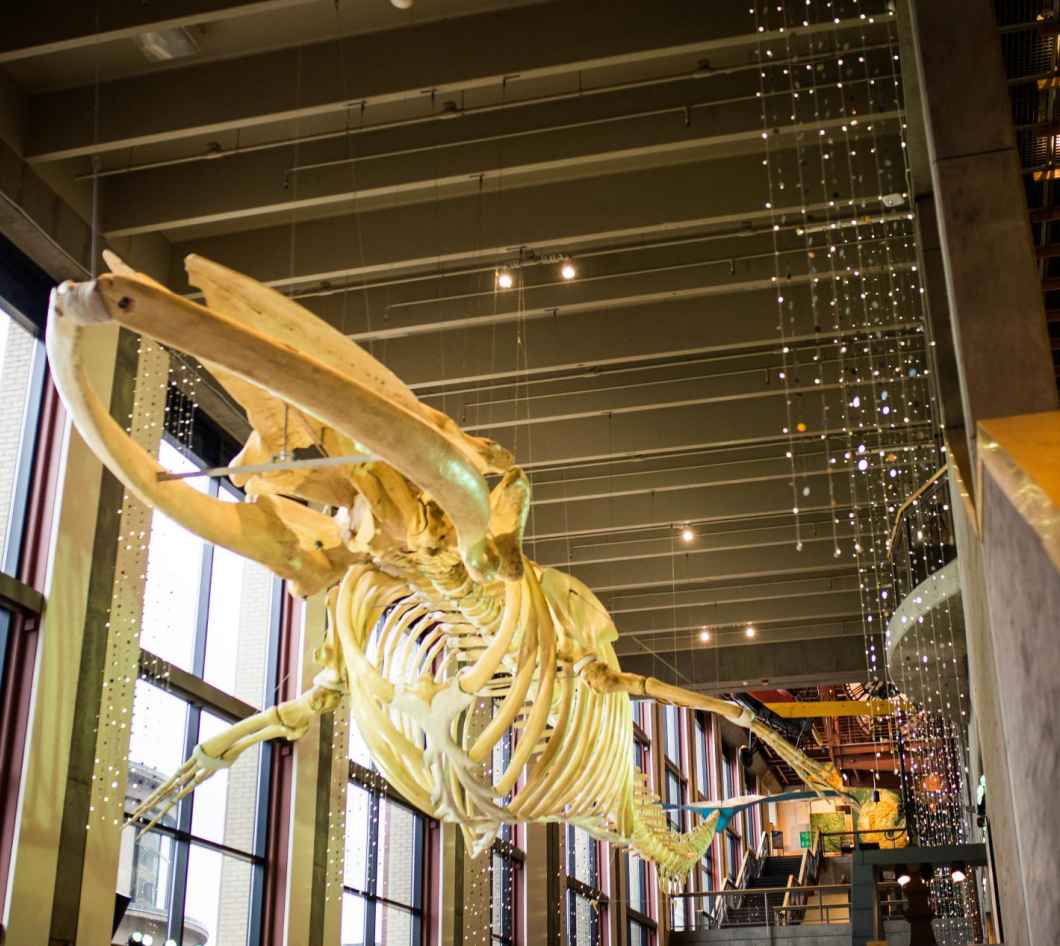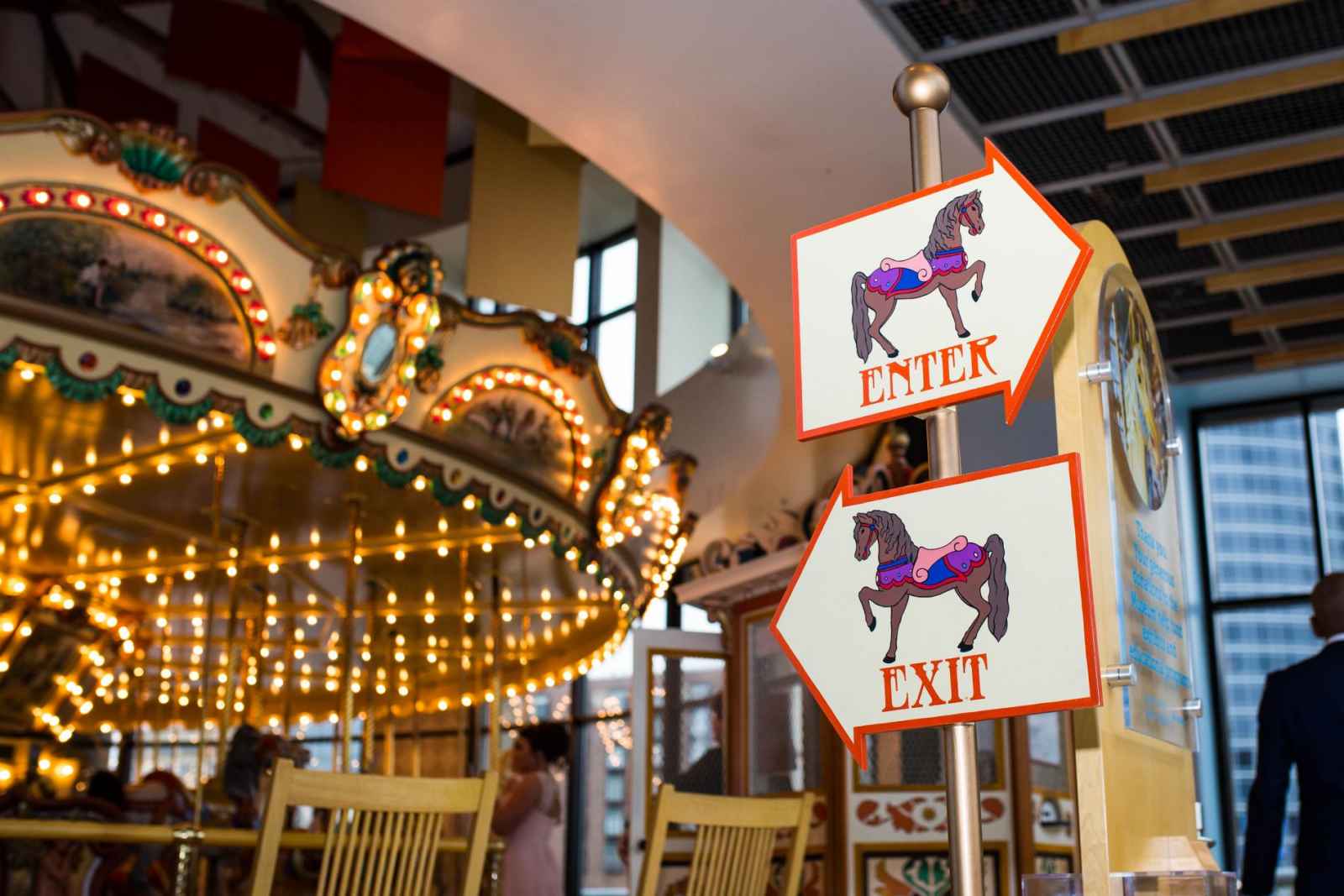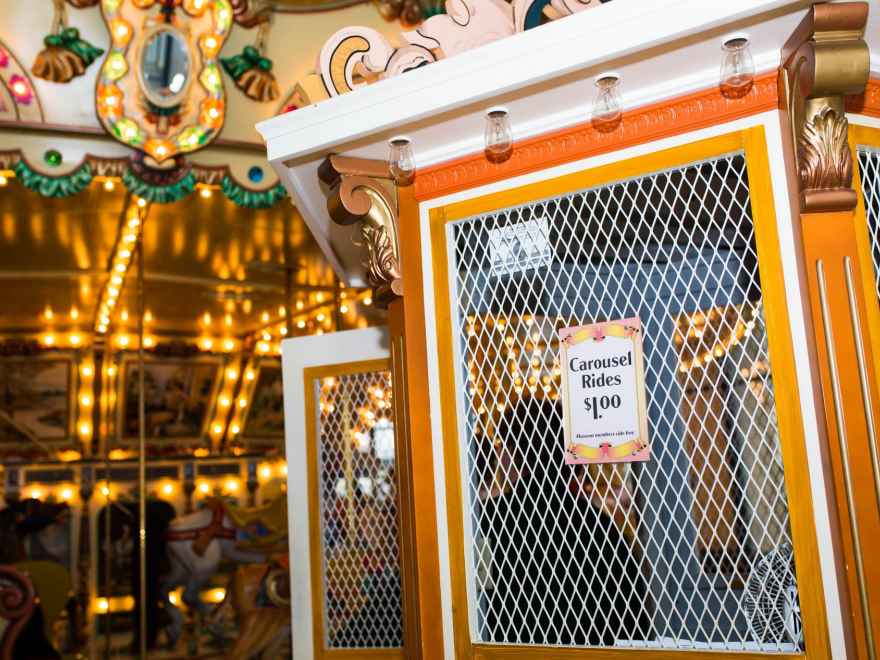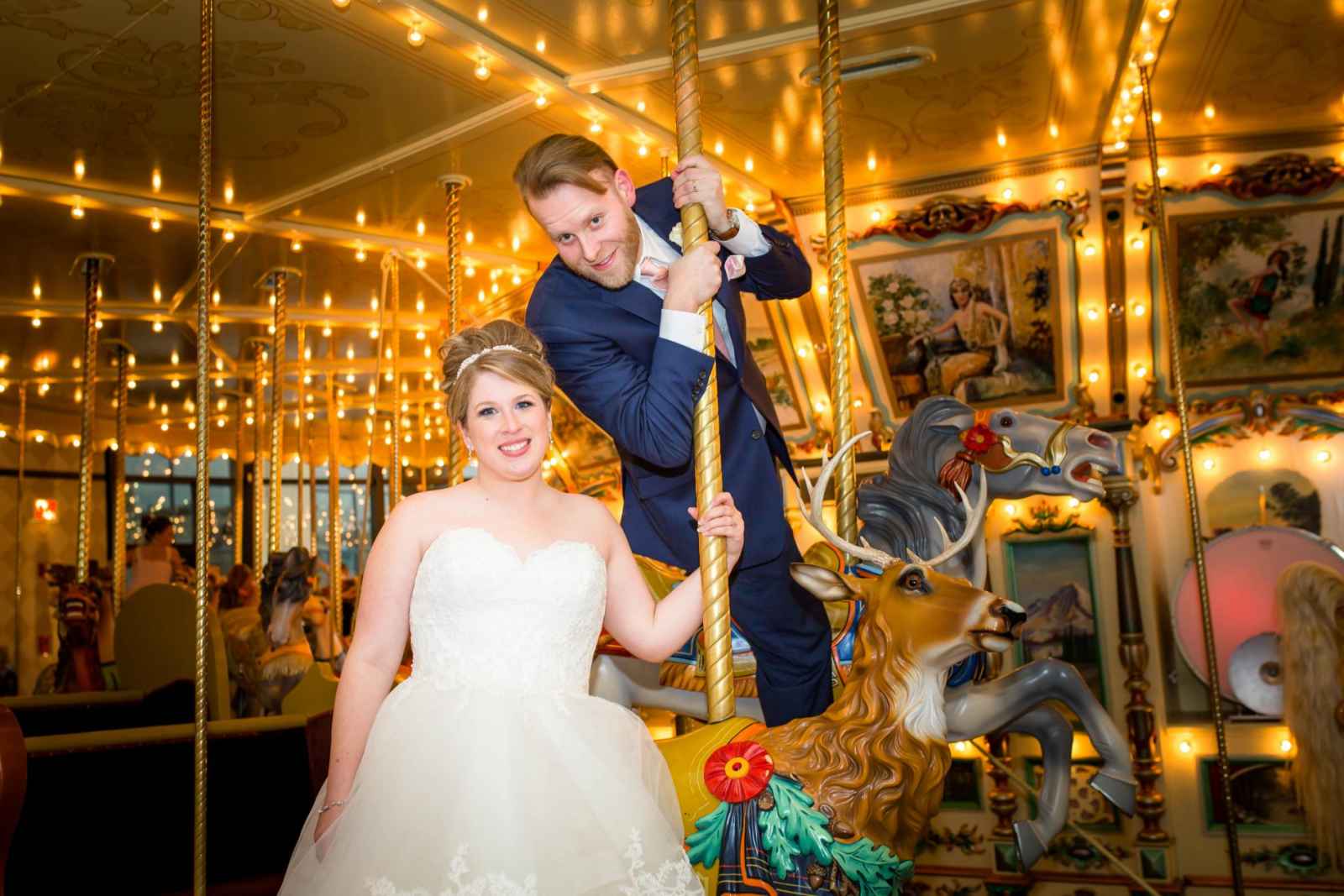 Easy, right? Despite all the effort, it was actually pretty smooth sailing. Not only did they try to utilize every magazine and planning website available (including WeddingDay!), they relied heavily on their mothers and their great tastes! Another inspiration for Jillian, particularly? Her soon-to-be husband! "Patrick is a very unique person who loves to try everything, so we made sure we had a few things in our wedding that were unusual and fun for our families." The couple also wanted to make their wedding was an event worth traveling for so they made sure the amazing city of Grand Rapids was showcased.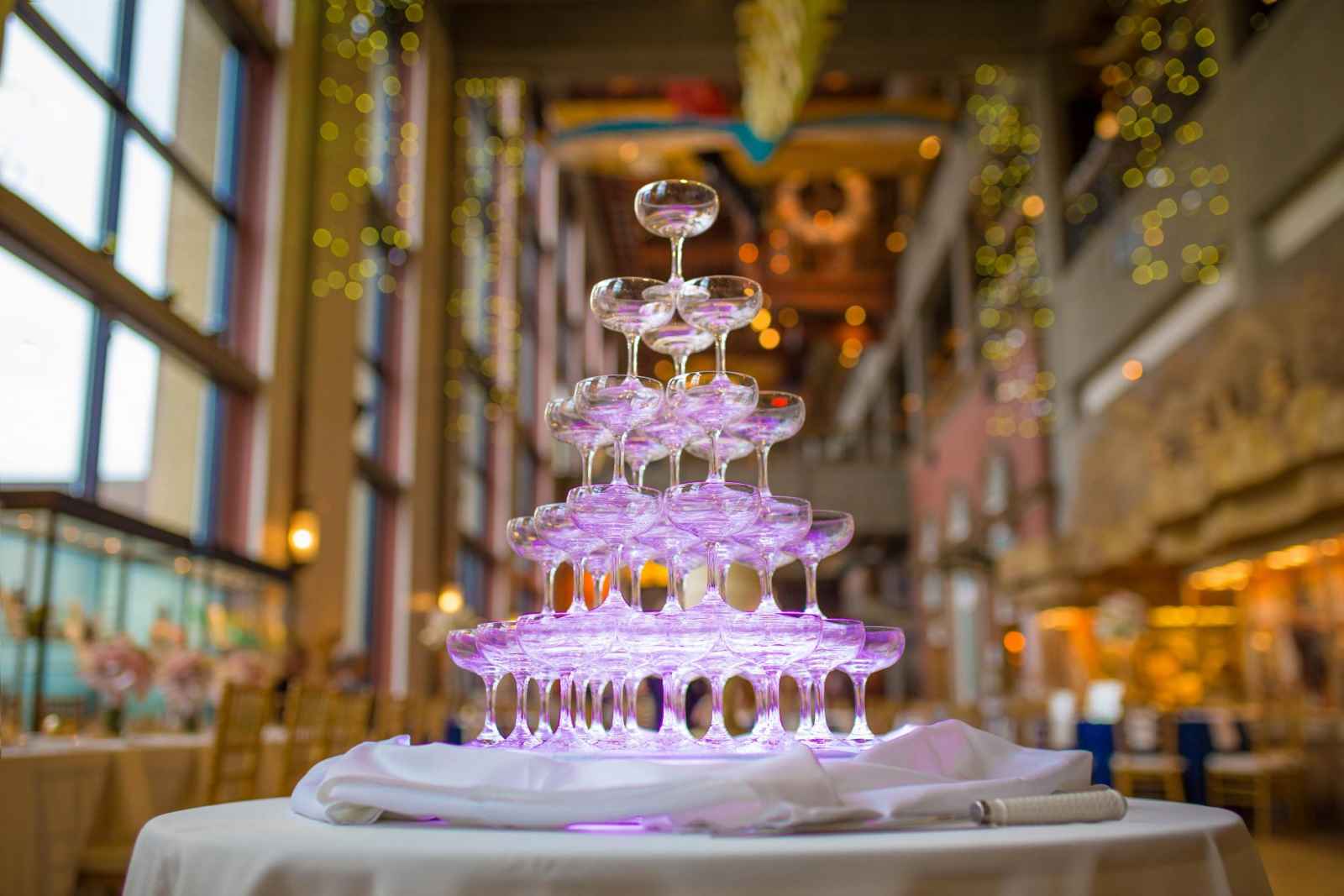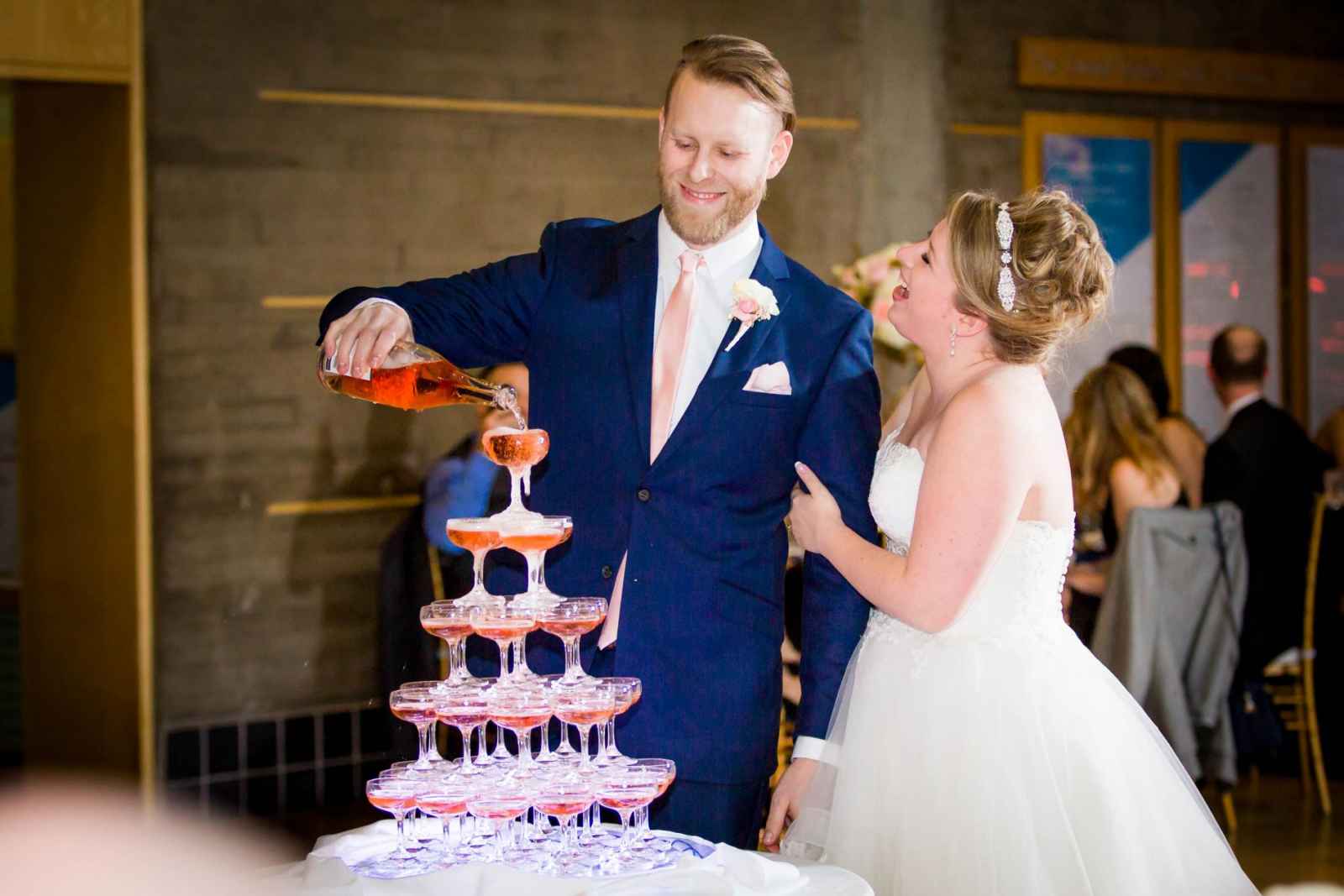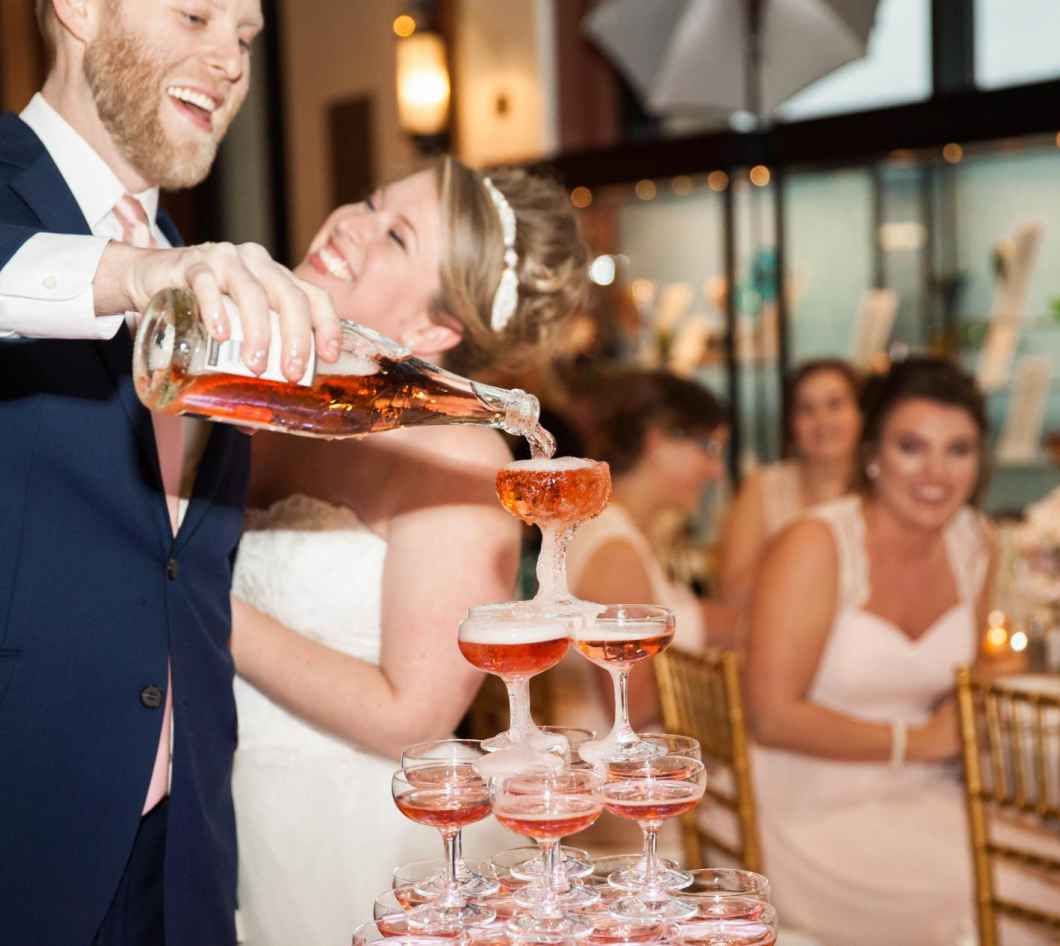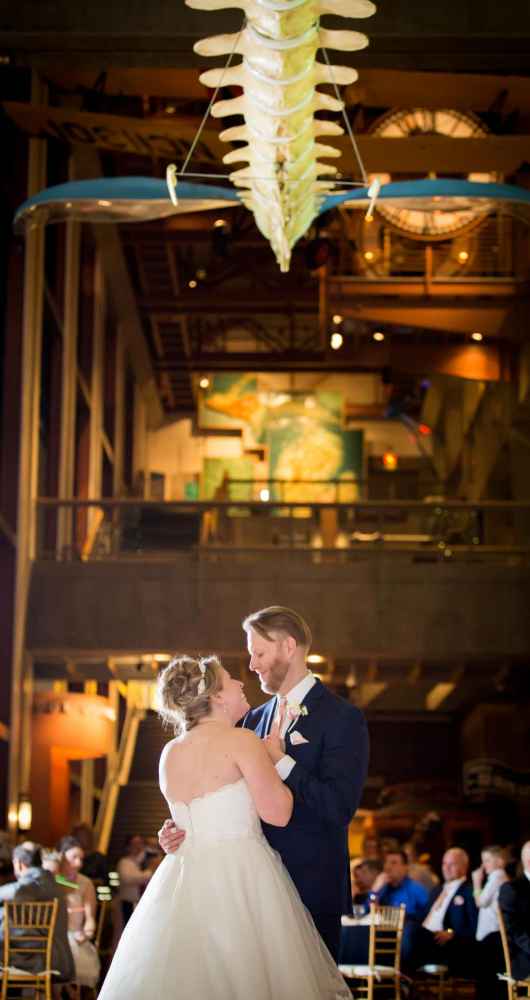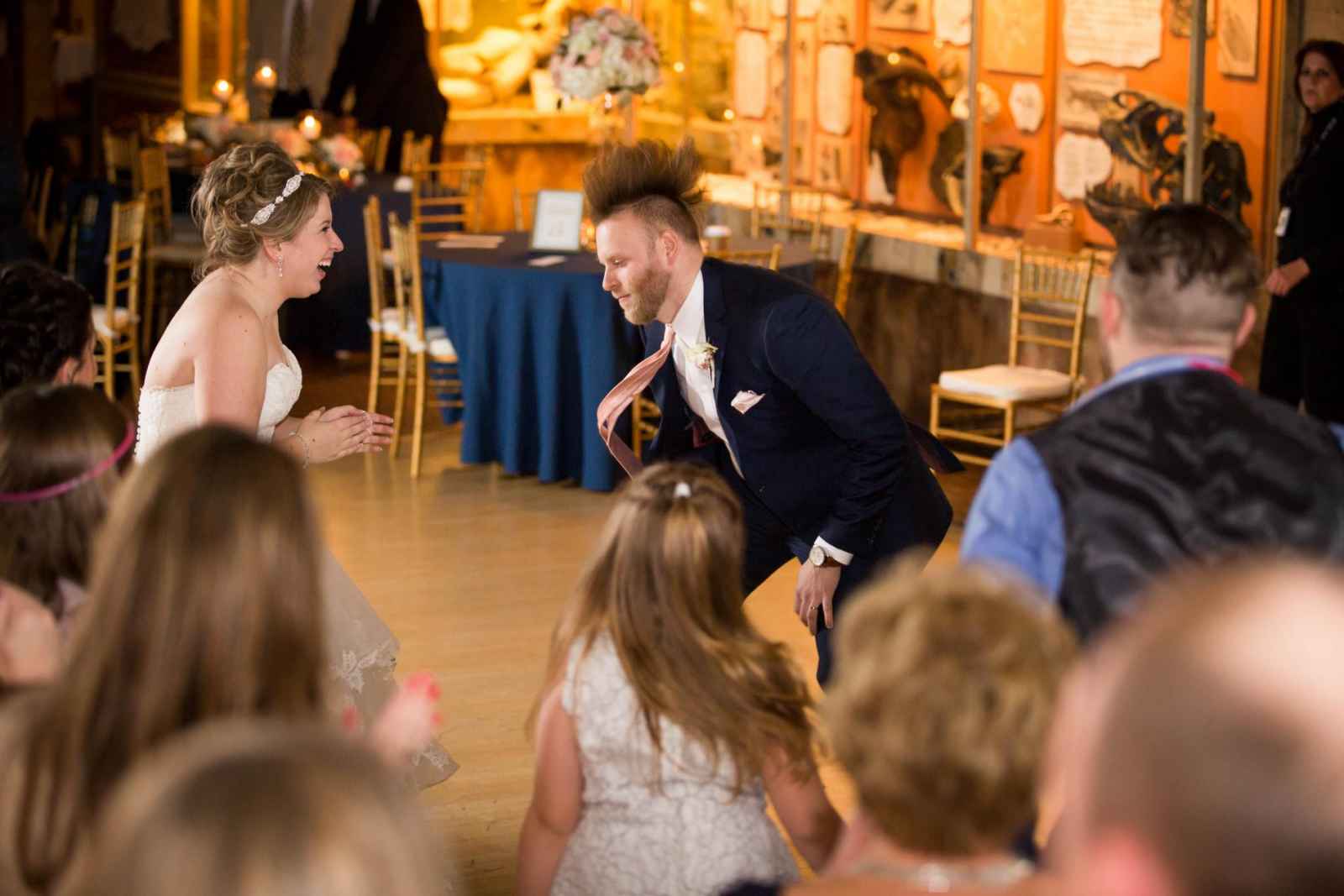 Jillian felt like a bride the instant she tried on her Justin Alexander dress. While her mother's smile sealed the deal, it was an experience she will never forget. "From start to finish, it took my mom and I 57 minutes to find the perfect dress, and it was honestly the most amazing experience," says Jillian.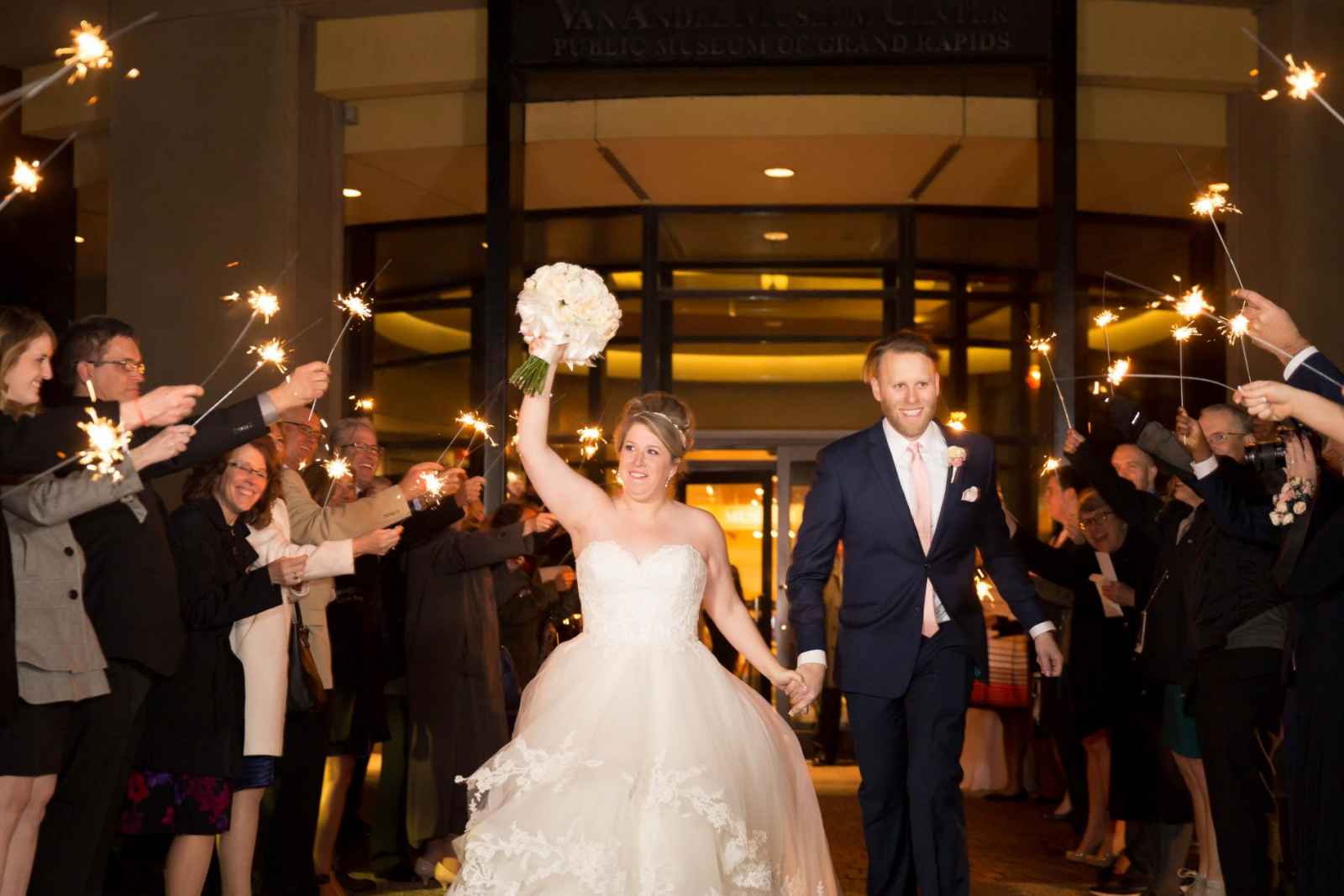 Besides selecting ceremony music reflective of the ancestry of both families, this couple also included other extra special touches, including bookmark party favors printed in the museum bookshop, a candy buffet and a Shirley Temple bar. Patrick also built the light up base for the champagne tower. "He did an amazing job, and it turned out perfect," Jillian says.

 
ADVICE FROM THE BRIDE
Jillian says, "I would say, enjoy every minute of the planning process and the day itself. Make sure you don't sweat the tiny details. They will all work out! I also recommend getting a videographer. That is the one thing we didn't do that I wish we had done."
WHAT WE LOVE
This couple undoubtedly faced some challenges in planning a wedding so far away. However, through lots of Internet research, online reviews and recommendations from friends and family, Jillian and Patrick were able to find vendors they absolutely loved. And something else...They loved planning this wedding so much that they decided to start our own company to help long distance brides plan their big day!
We also love that Jillian found WeddingDay! She says, "We used the webpage to learn about all of the possible vendors in our area as well as for looking at all of the beautiful photos for inspiration. "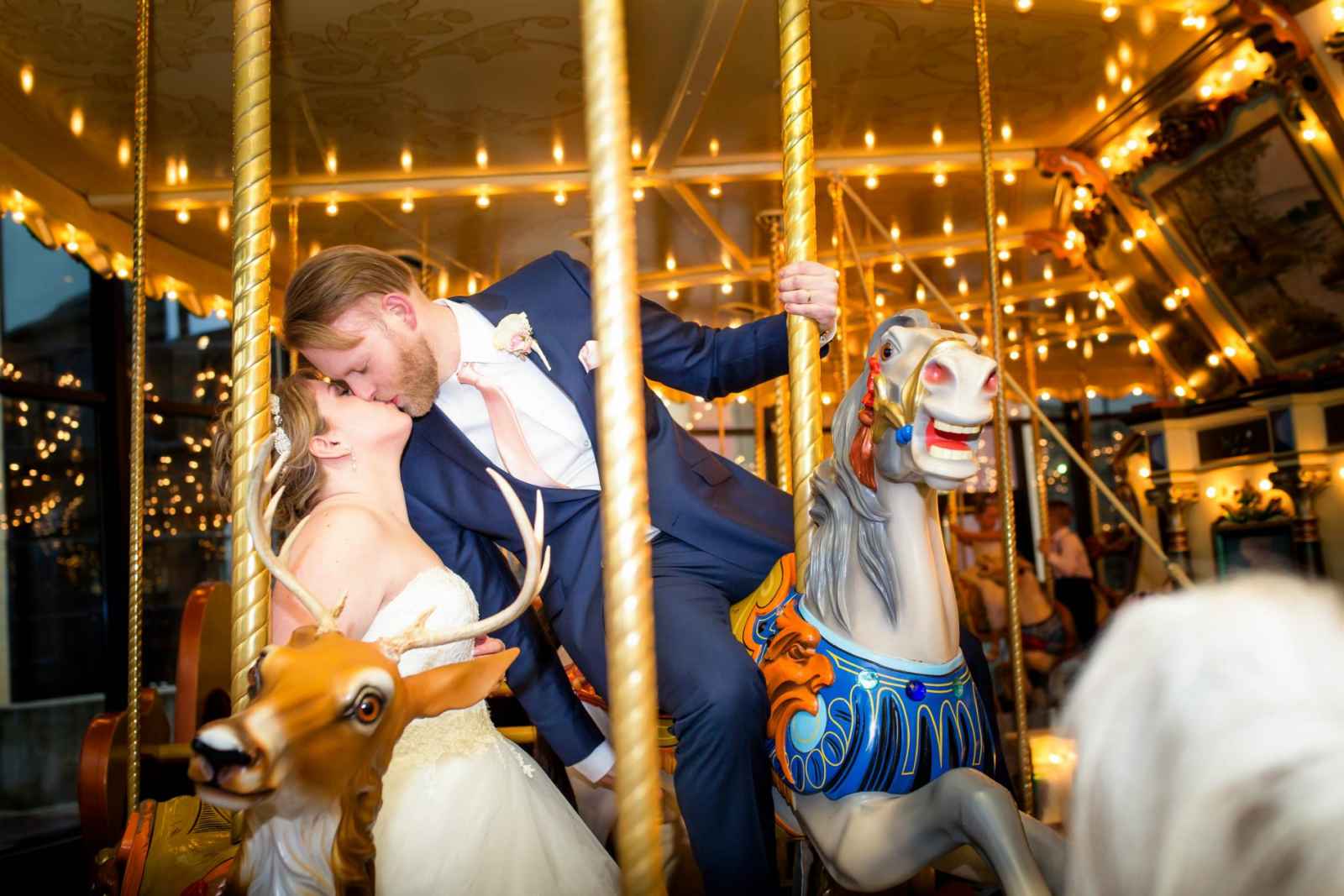 are you a bride-to-be?
We'd love to plan with you on weddingday-online.com. Let's get started!
 
are you a wedding extraordinaire?
Join WeddingDay Magazine in inspiring brides by partnering with us! See how here.