It was Patrick's Godfather, Charlie, that played matchmaker when it came to him finding his future wife, Jordan. Charlie's co-worker, in fact, pointed out that the two looked alike and that—according to Chinese tradition—they were meant to be! Well, the first date finally happened and 18 months later, Patrick whisked Jordan away on a surprise date she would never forget. After finding herself at a beautiful countryside inn in Virginia, Patrick got down on one knee while on a romantic walk. The two began their story wrapped in a blanket, sipping champagne under the stars.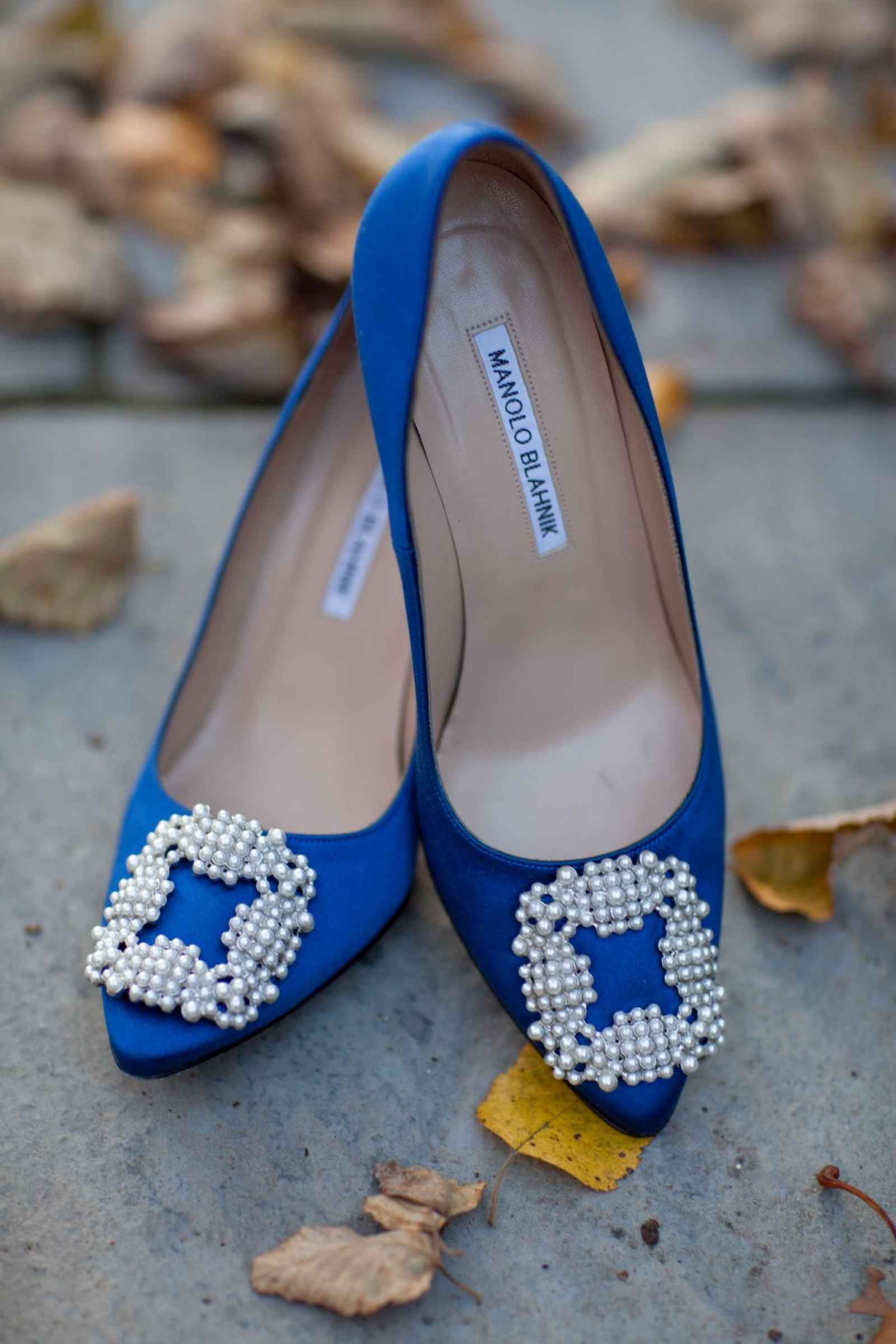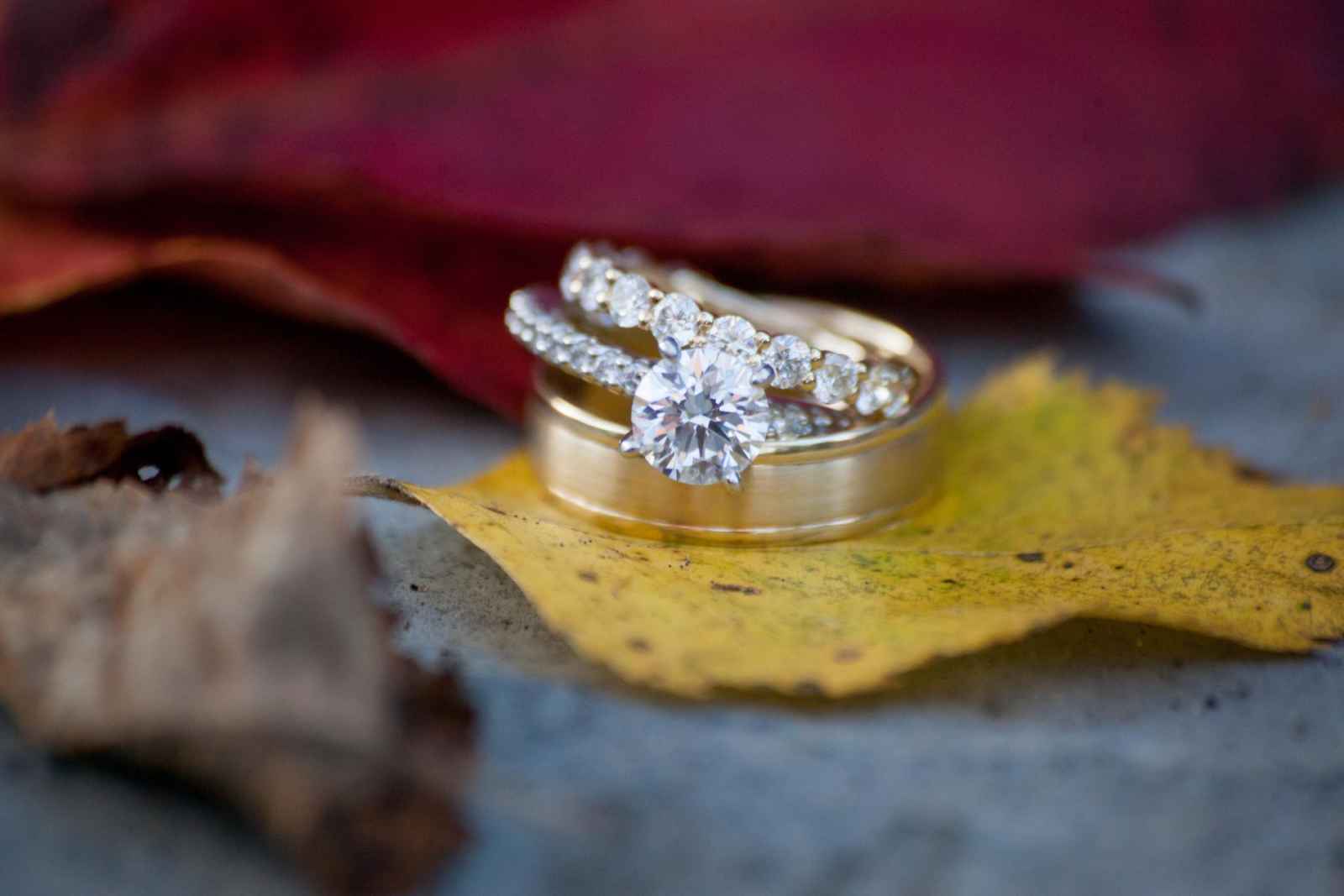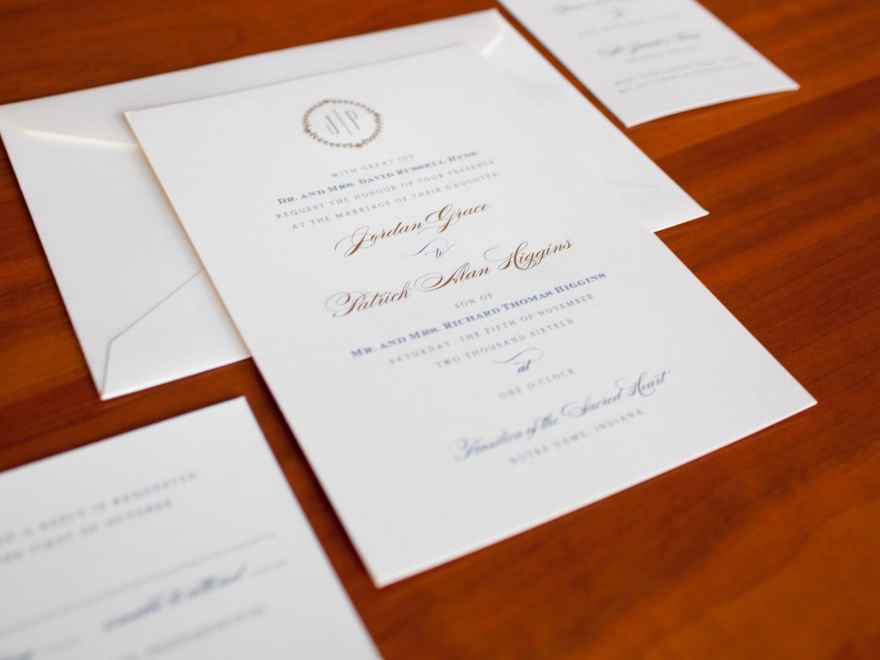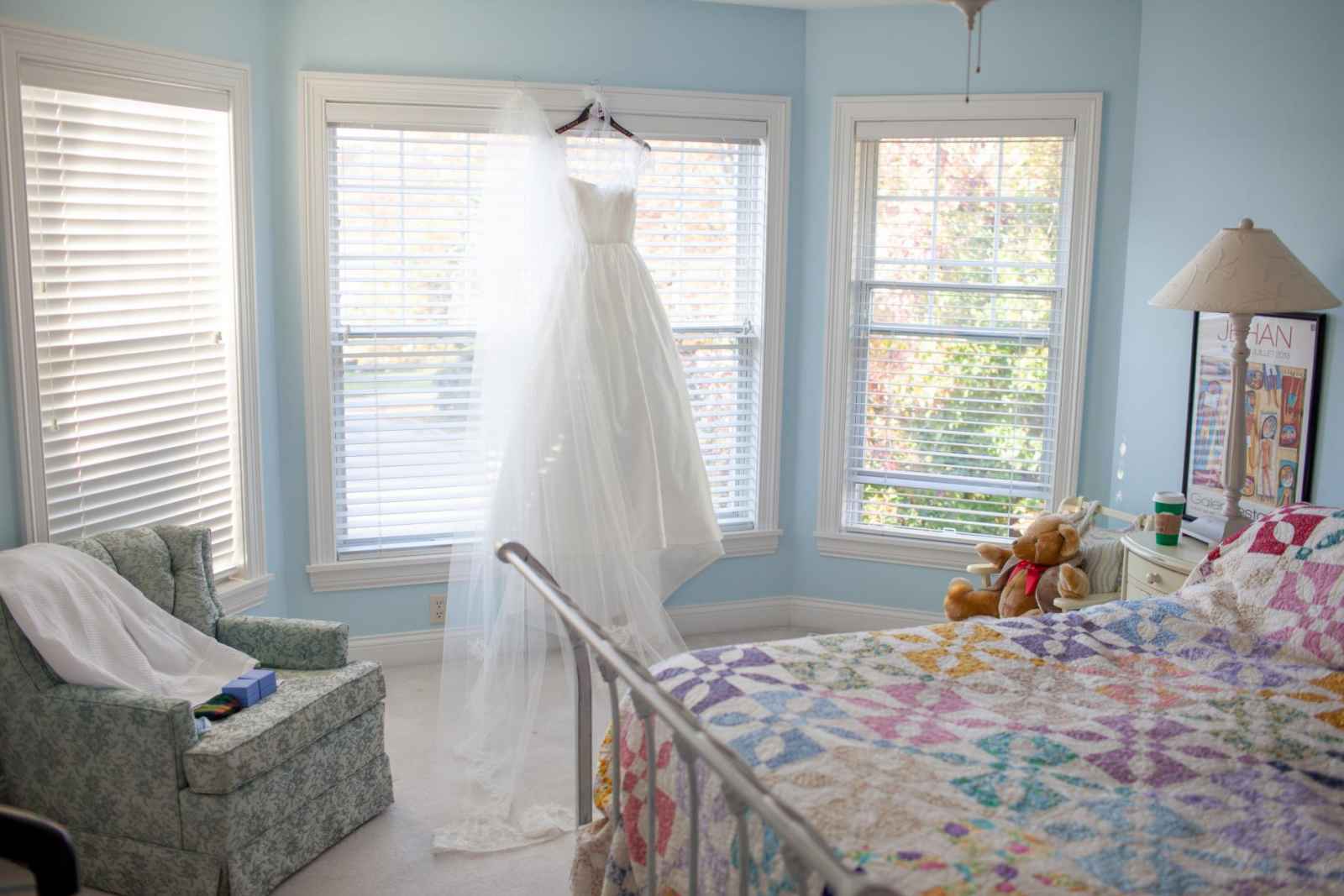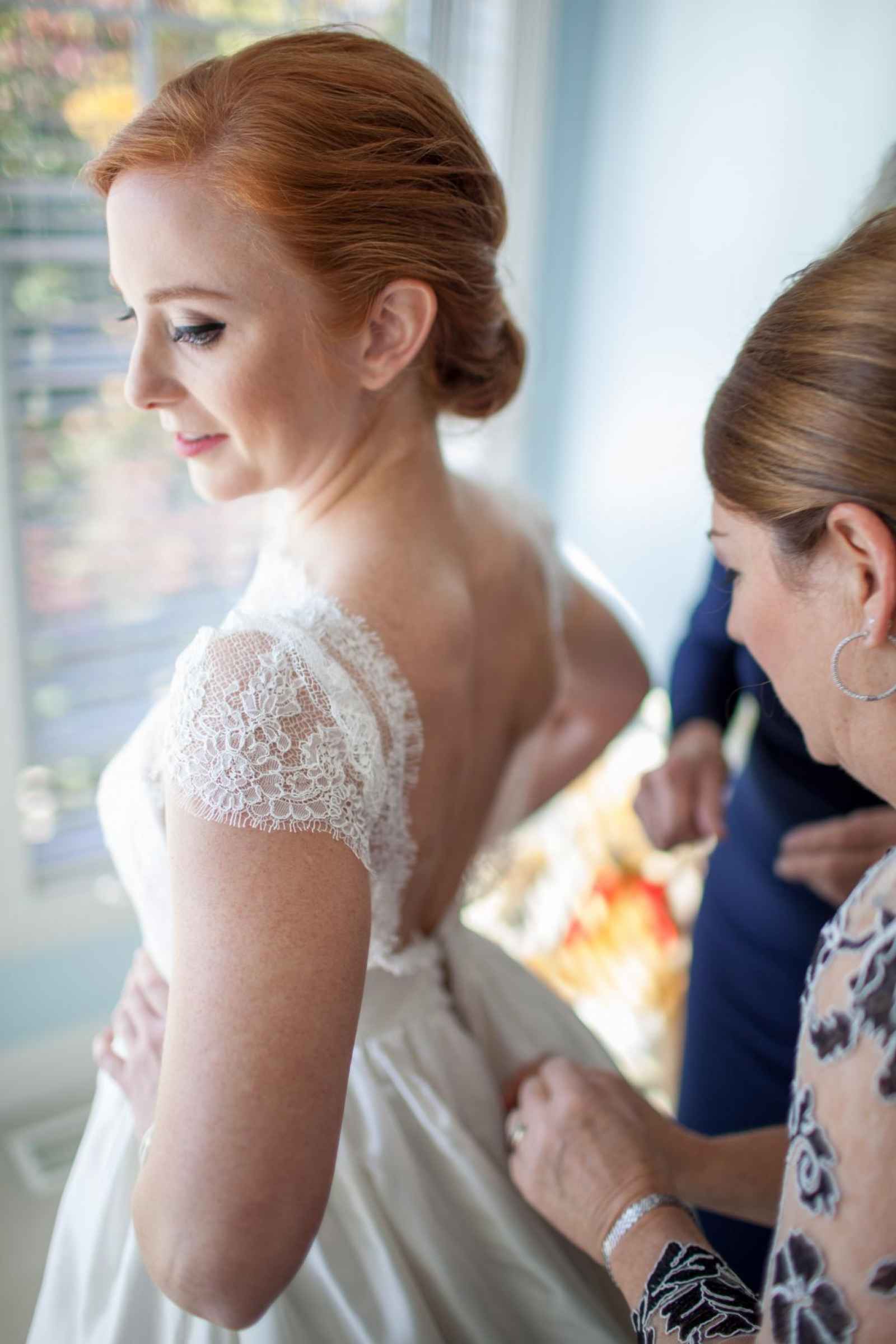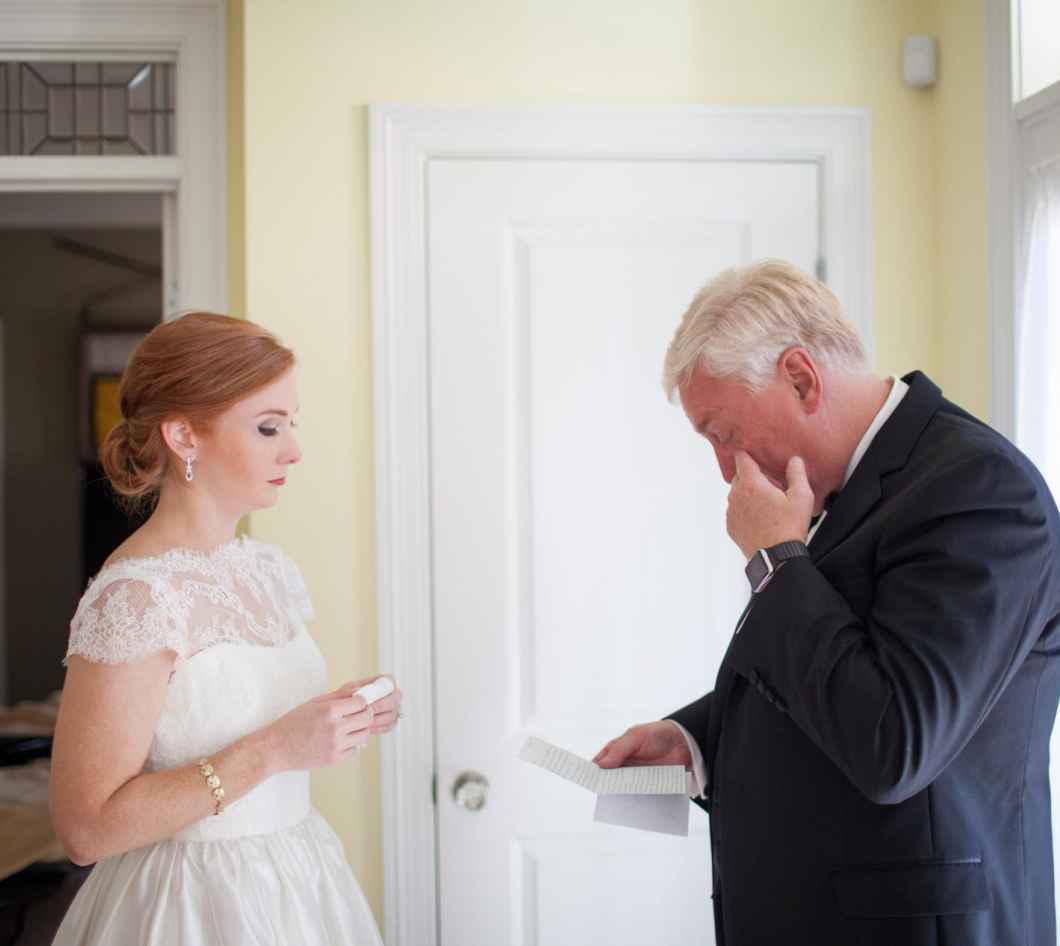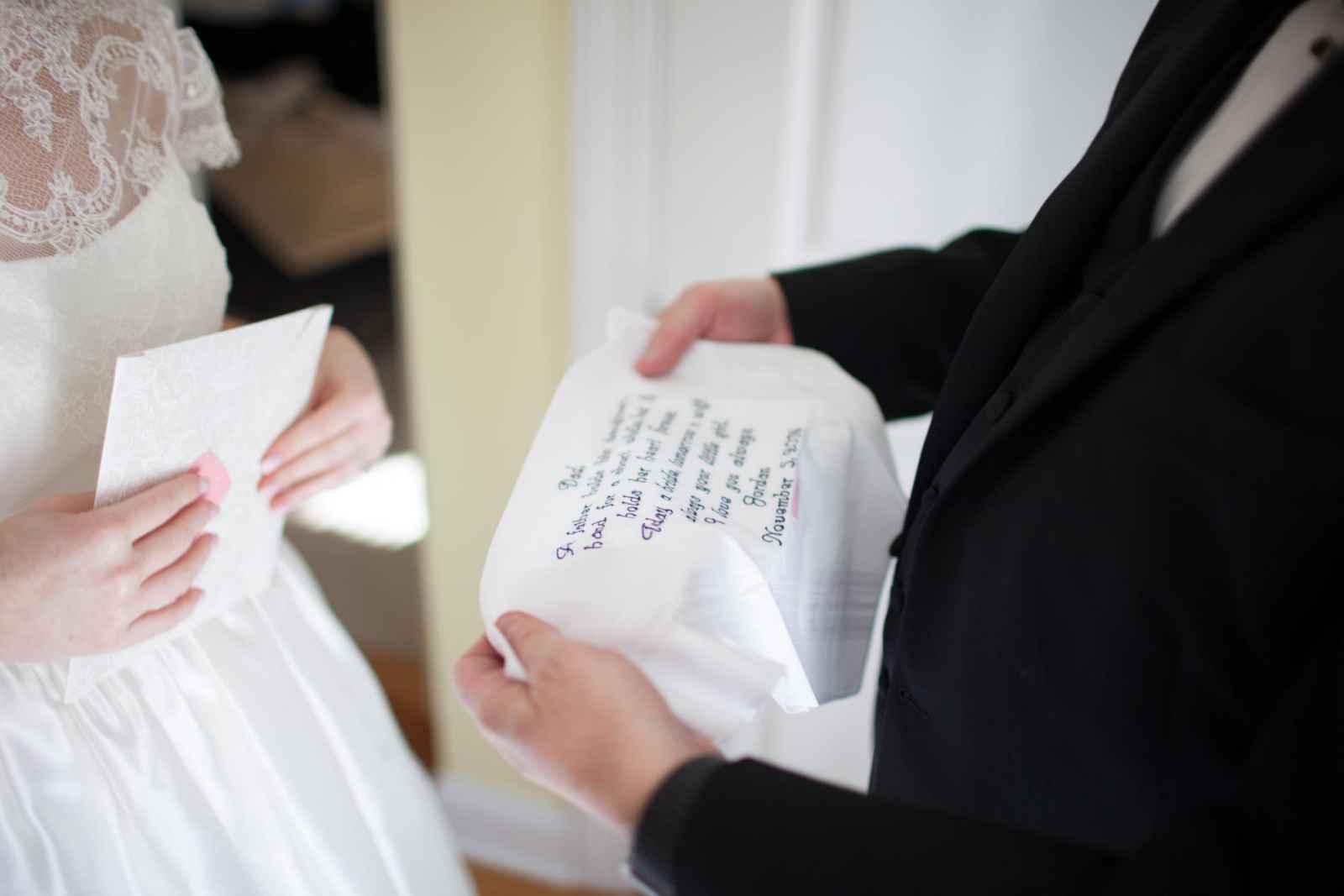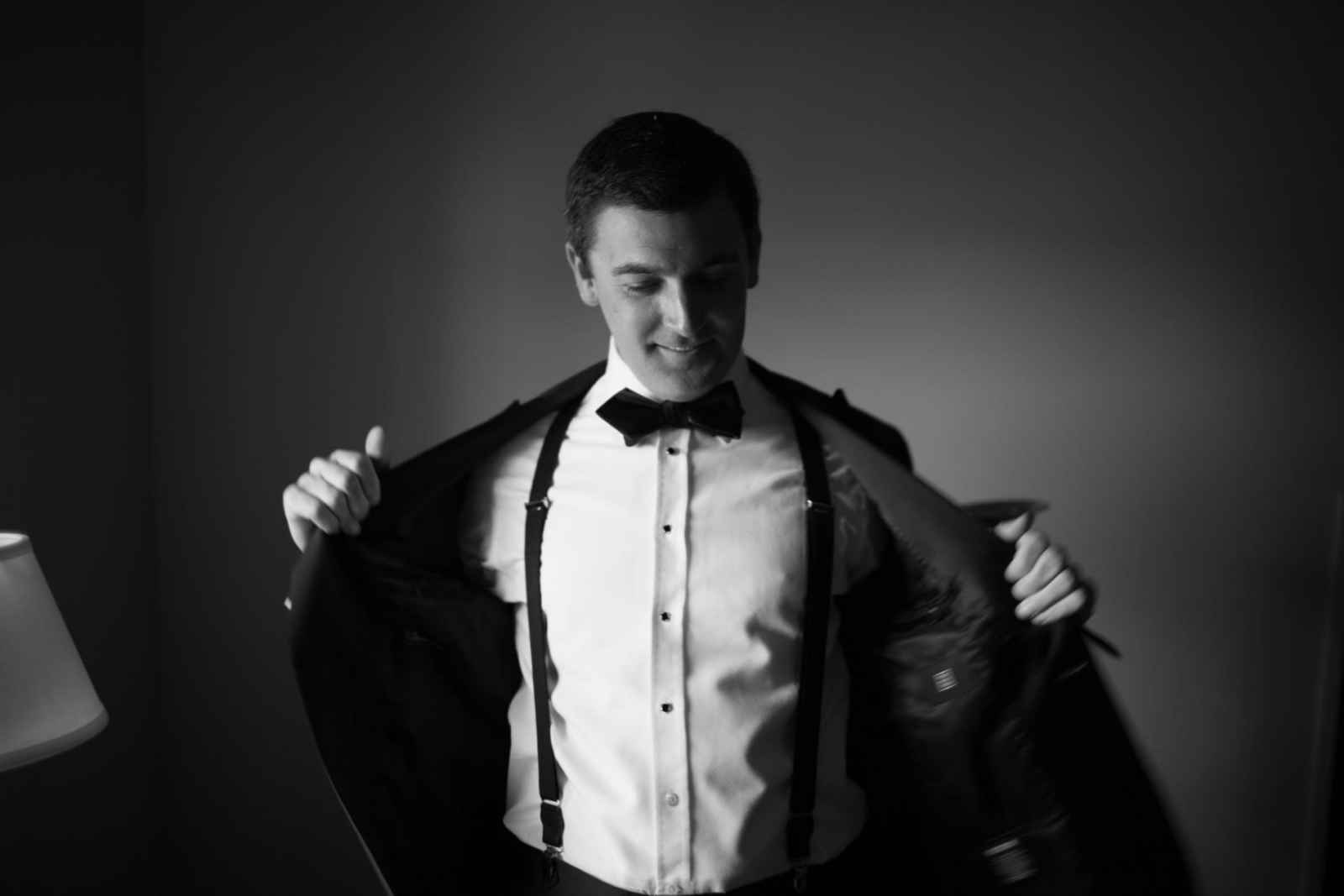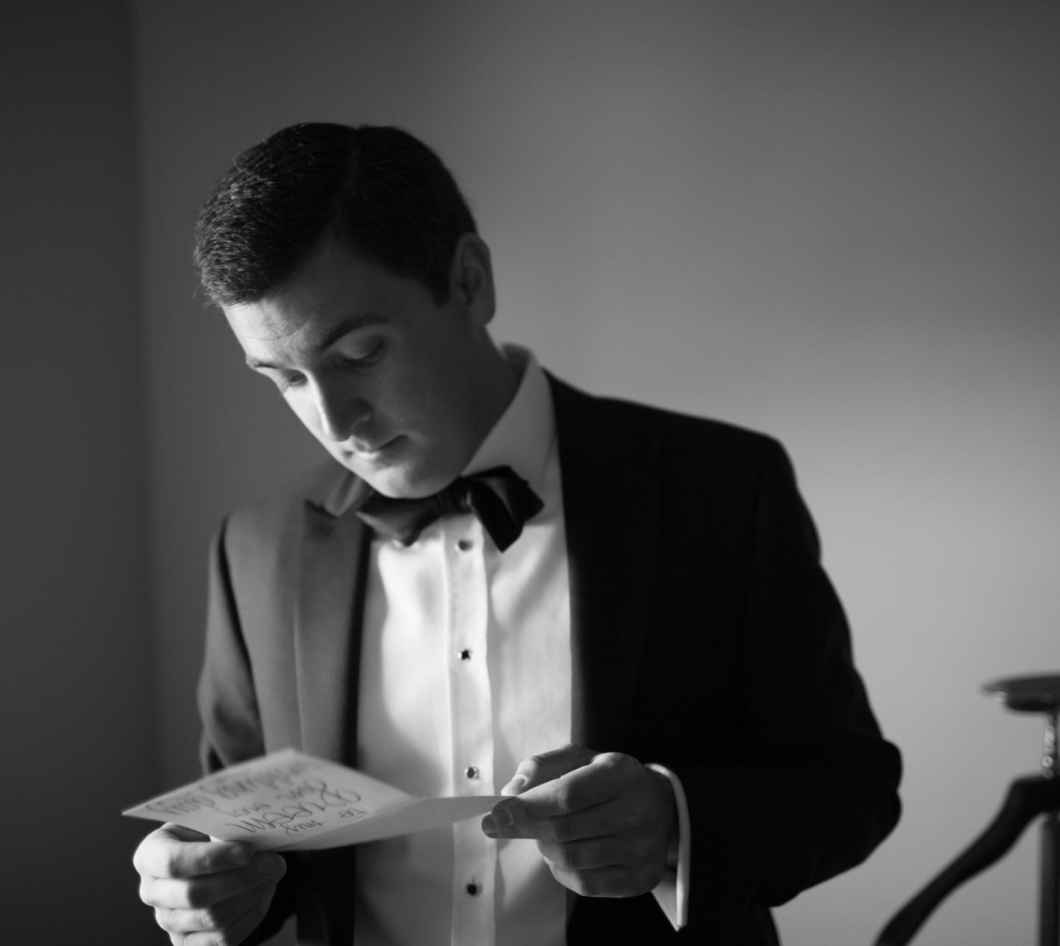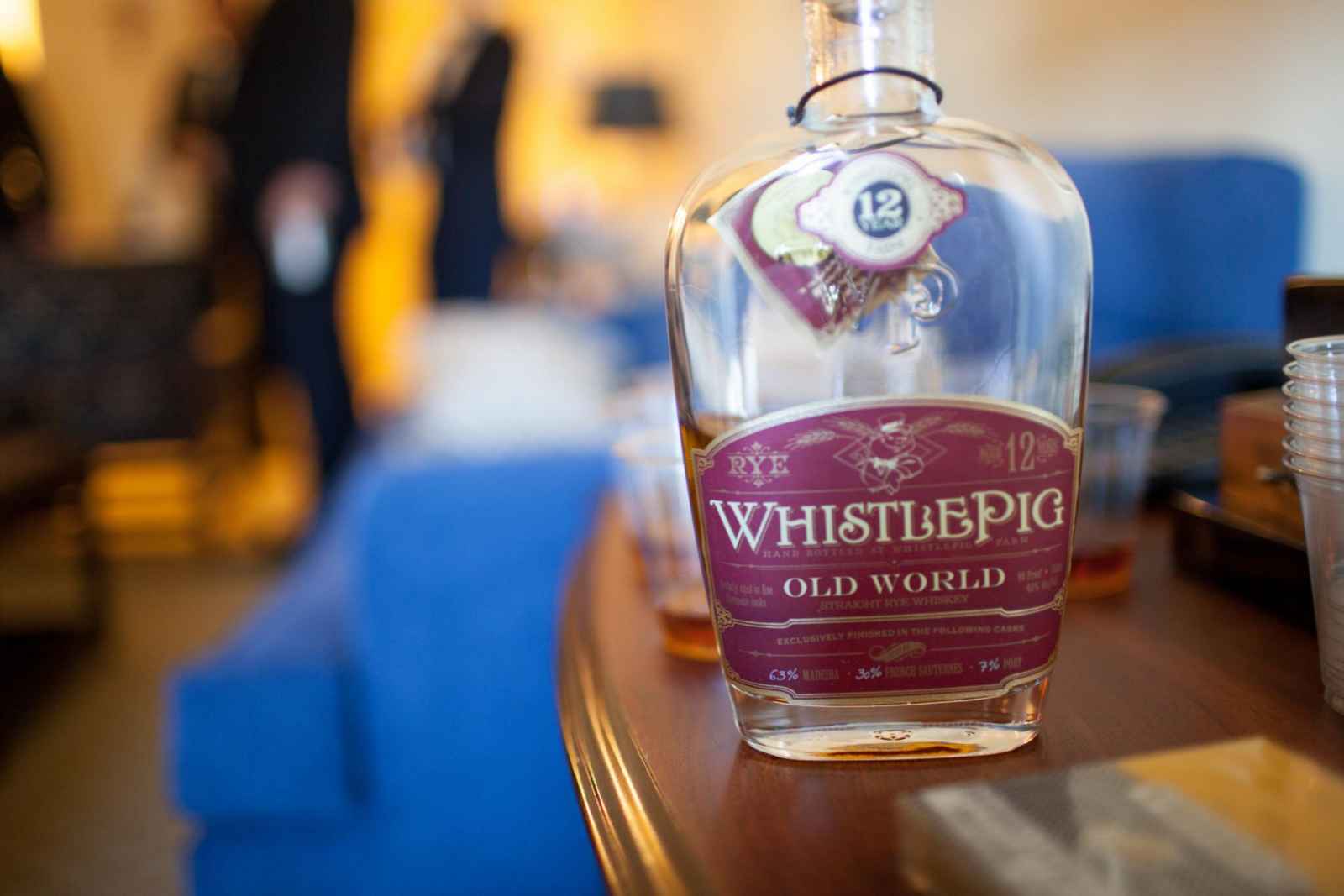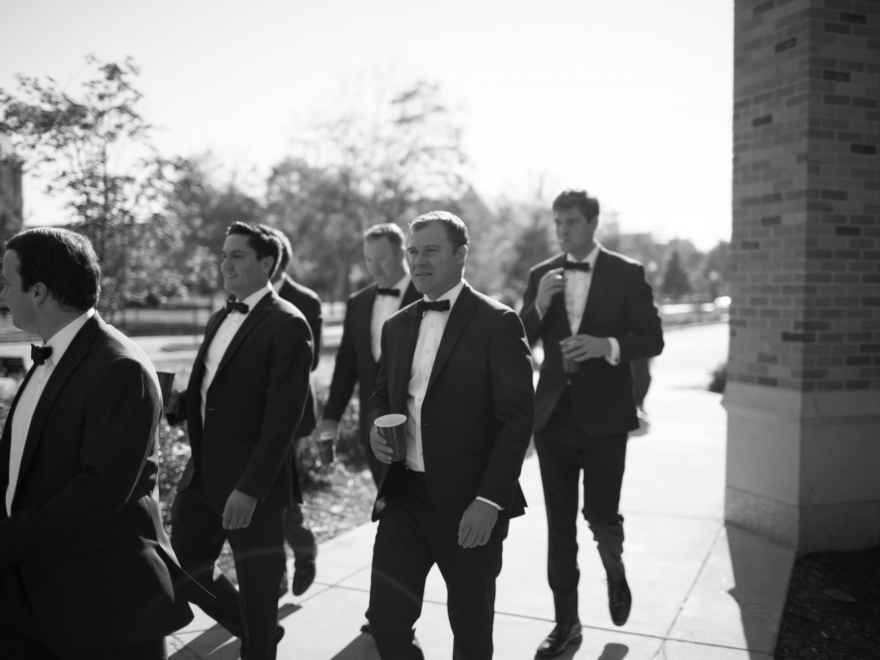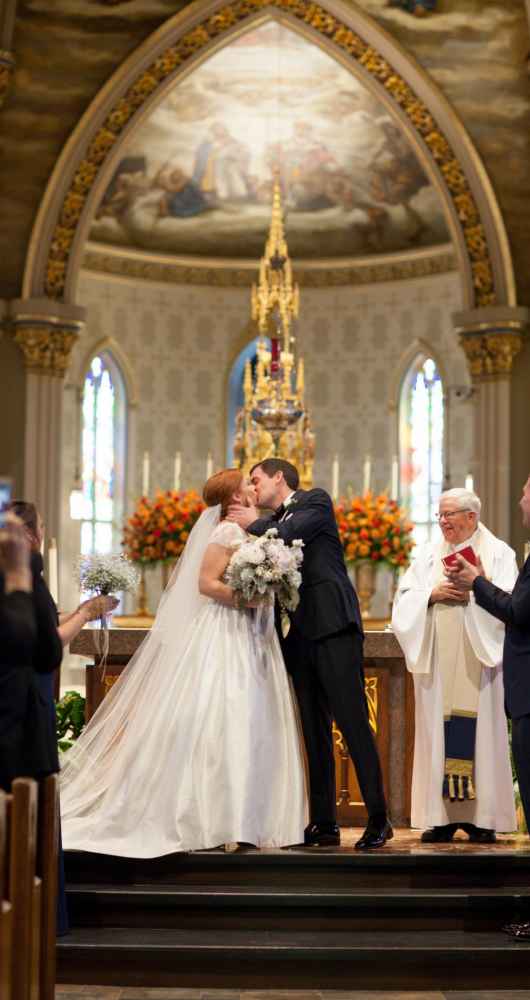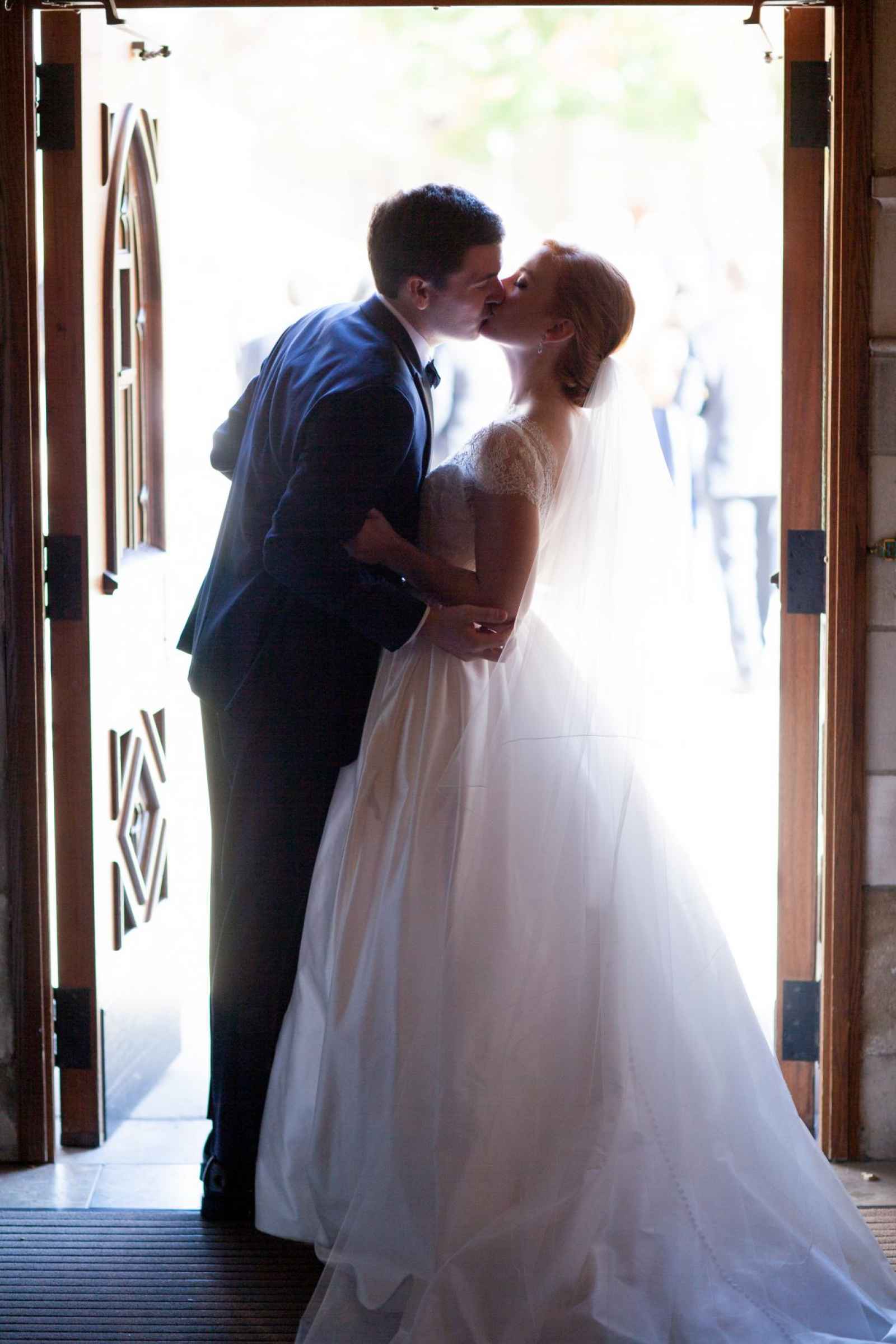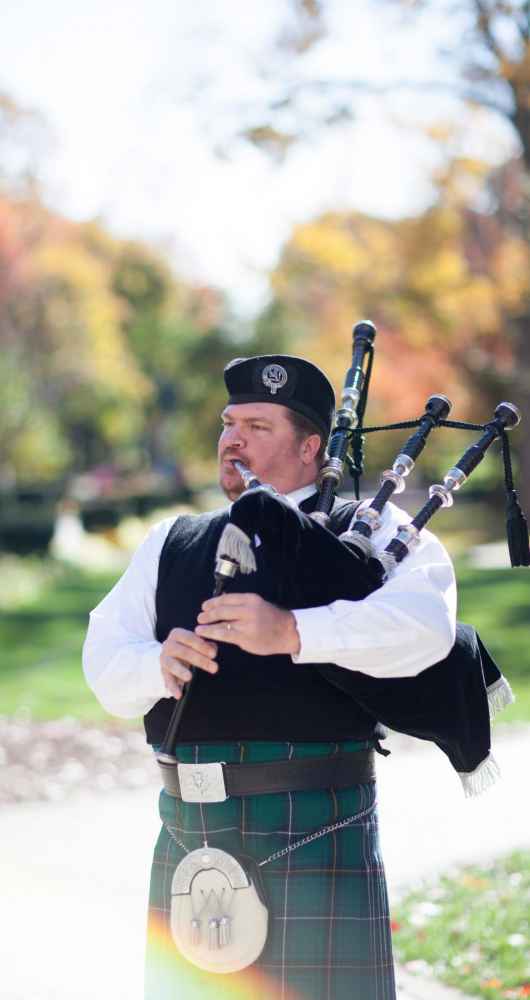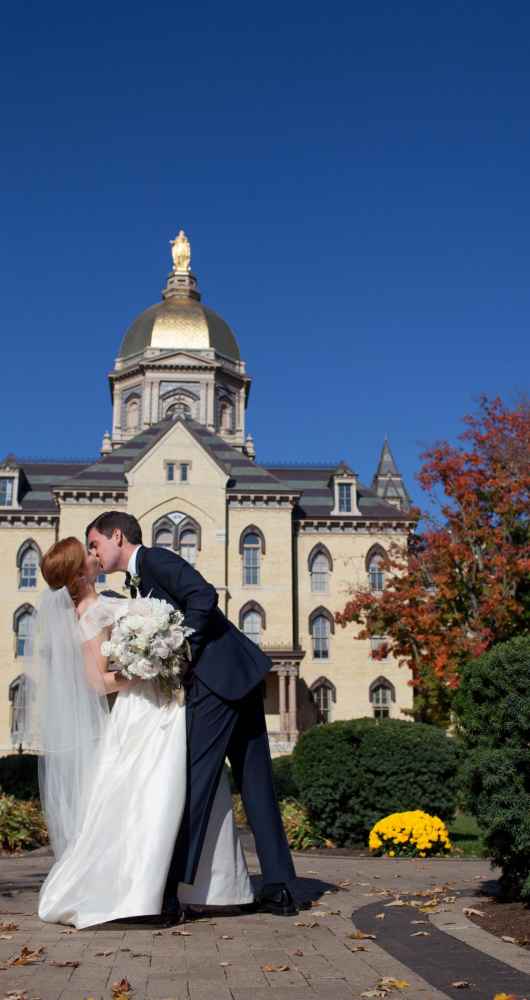 Since Jordan was a graduate of Notre Dame, her mother suggested prior to the engagement that they consider getting married at The Basilica of the Sacred Heart, and Jordan knew it would be the perfect location for her vows.

"I graduated from Notre Dame in 2011 and try to visit the beautiful campus that I had the opportunity to call home as often as possible," she explains. "Getting married at the Basilica gave me the unique opportunity to make Notre Dame a special place—not only for me as an individual before I knew Patrick—but for us as a couple. I imagine someday bringing our children to Notre Dame's campus and showing them where their parents exchanged vows."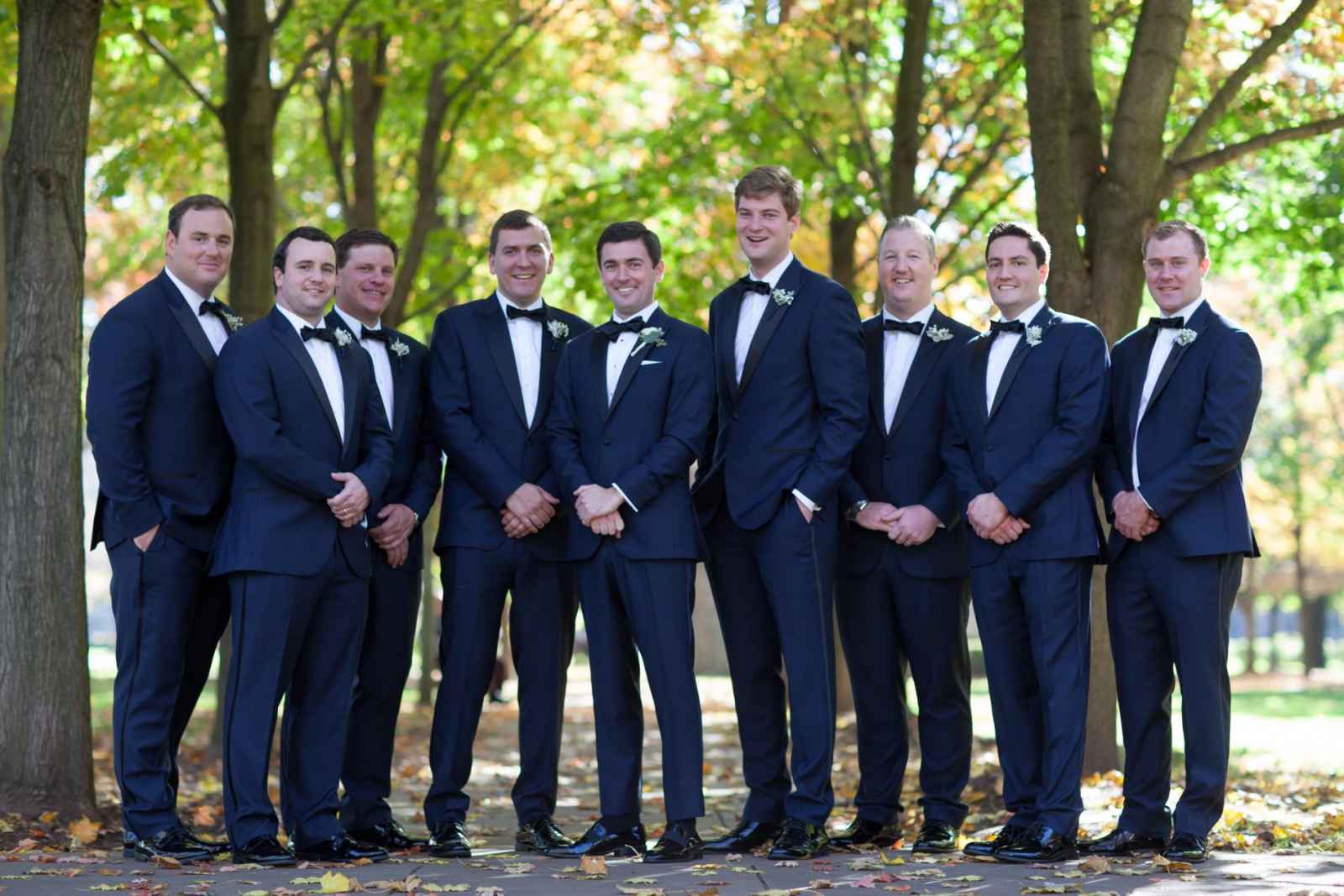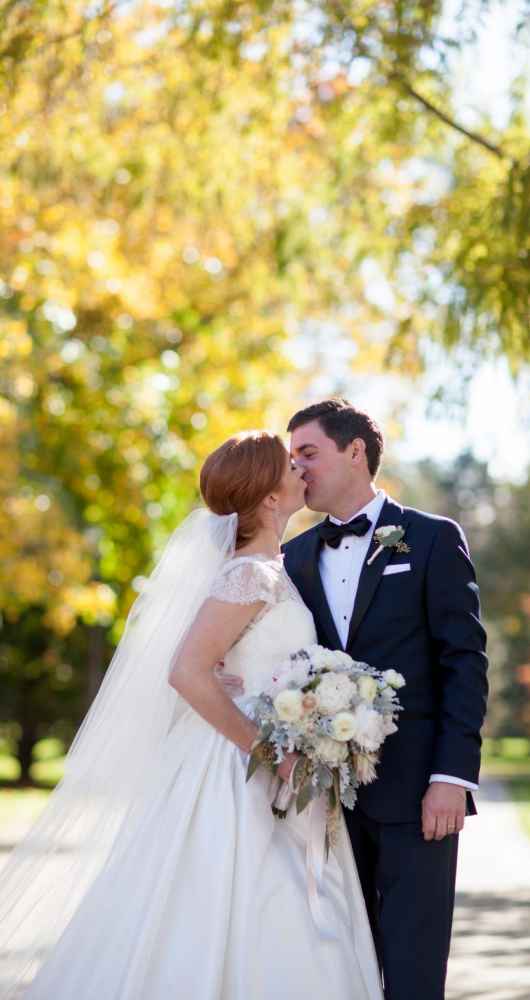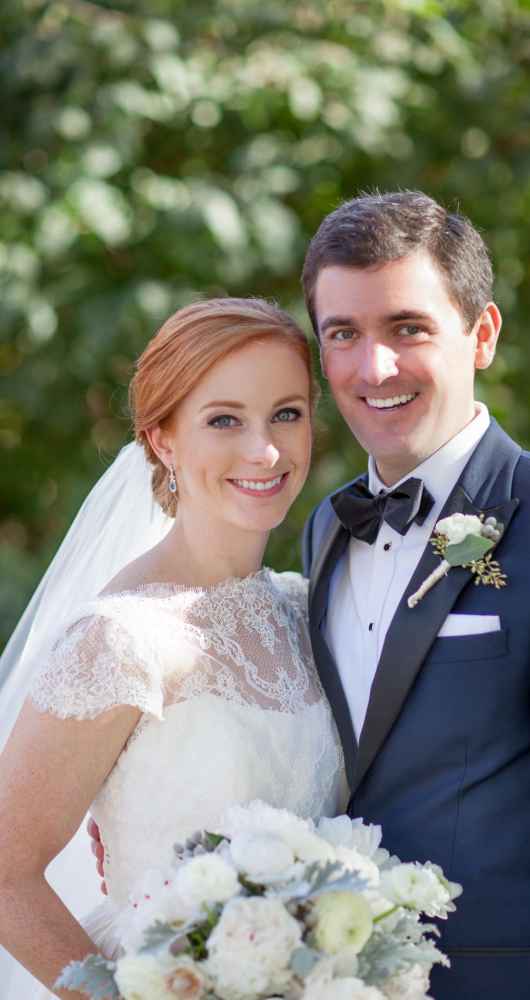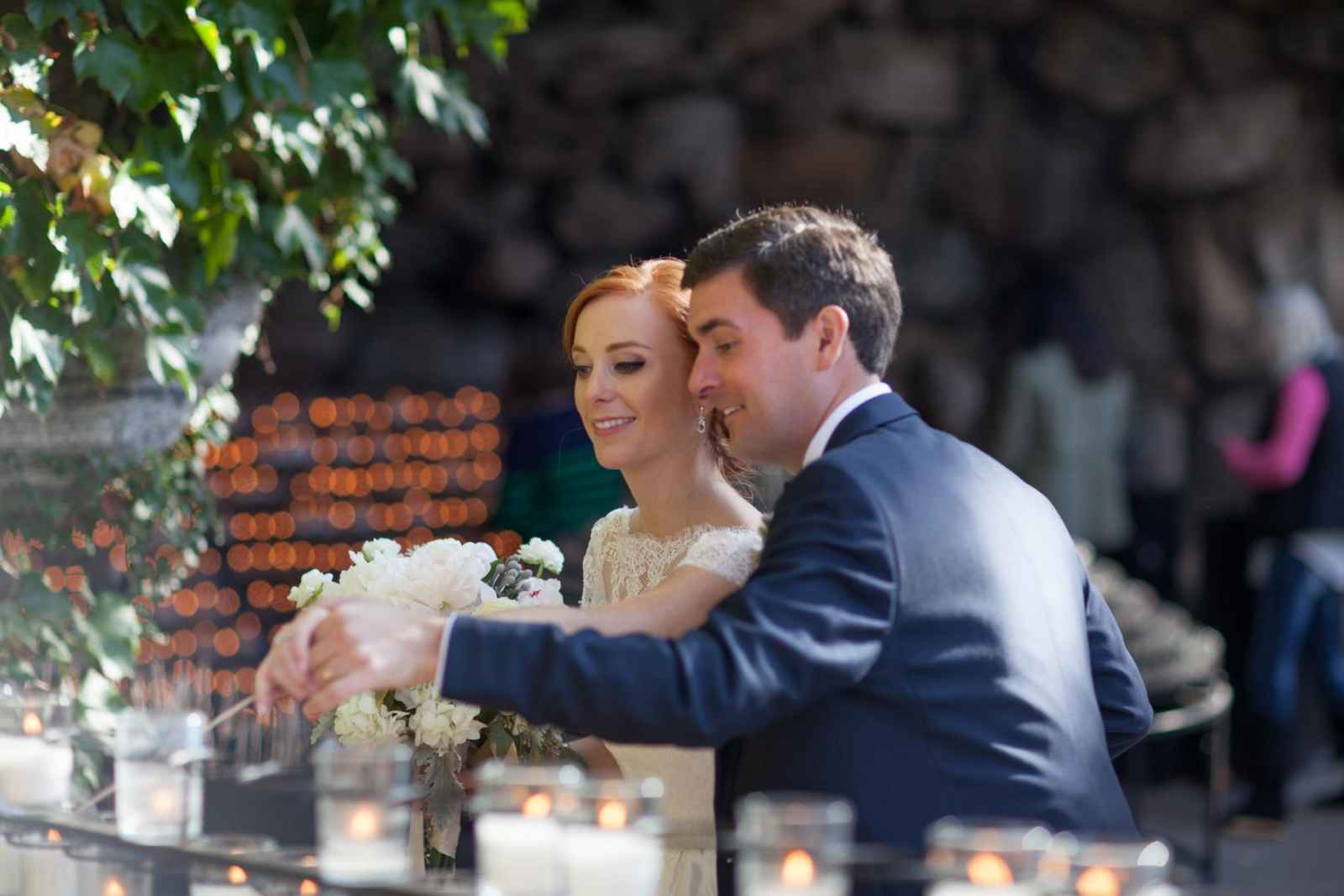 Although Jordan was armed with hours of pinning, she quickly realized that a wedding planner could not only help her realize her vision but help with the stress of planning a wedding long-distance. The couple quickly turned to Merry Me Events as the ultimate resource for design concept and planning for her classic and traditional dream wedding.
From the band and violinist to the planner and caterer, most of Jordan and Patrick's vendors were based on referrals—all contributing to a unique and beautiful day the couple was thrilled with. They found that picturesque St. Joe Farm, located In Granger, Indiana, was the perfect rustic backdrop to house their wedding celebration. Other key vendors were OMG Photography and Burns Rent-Alls, LLC.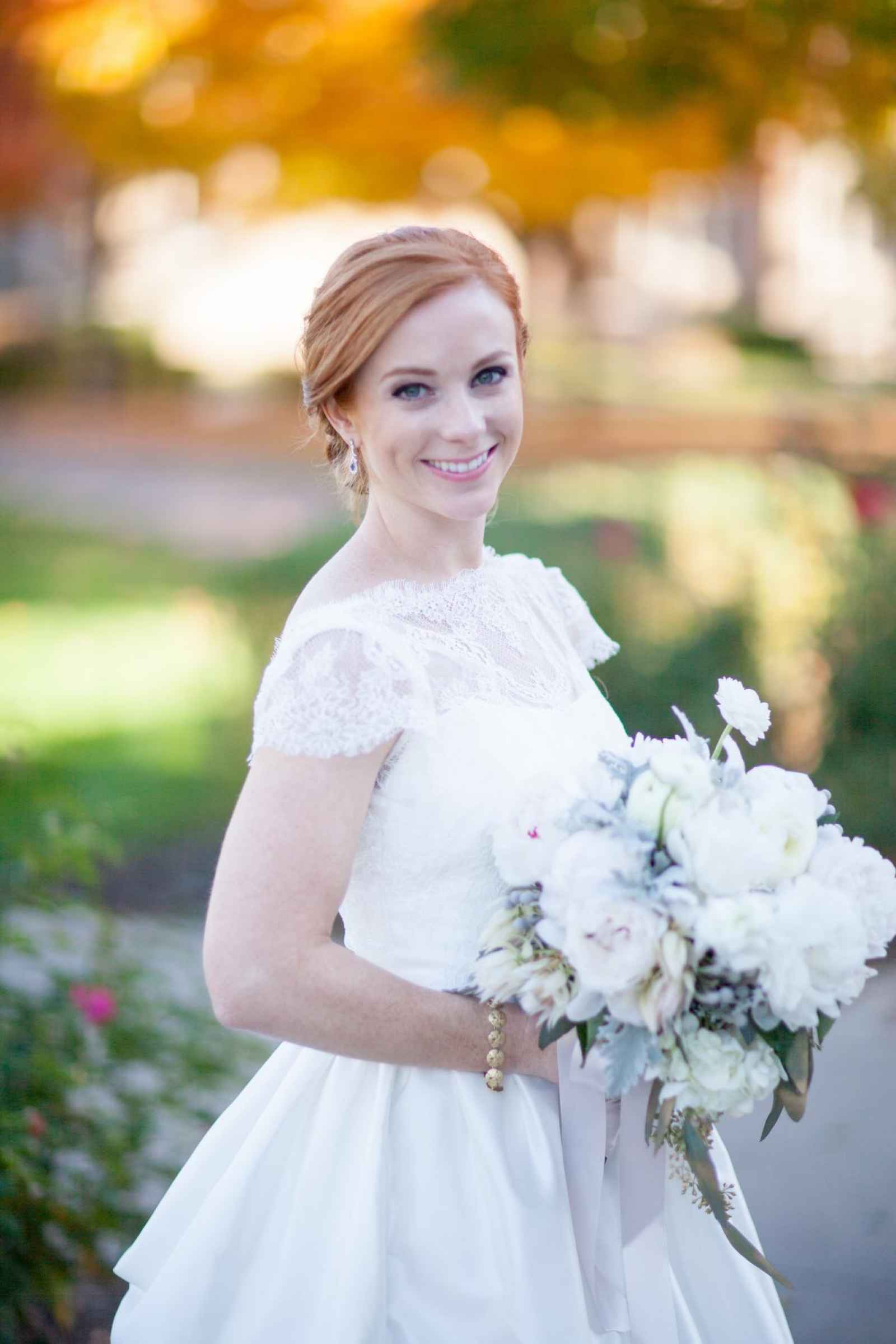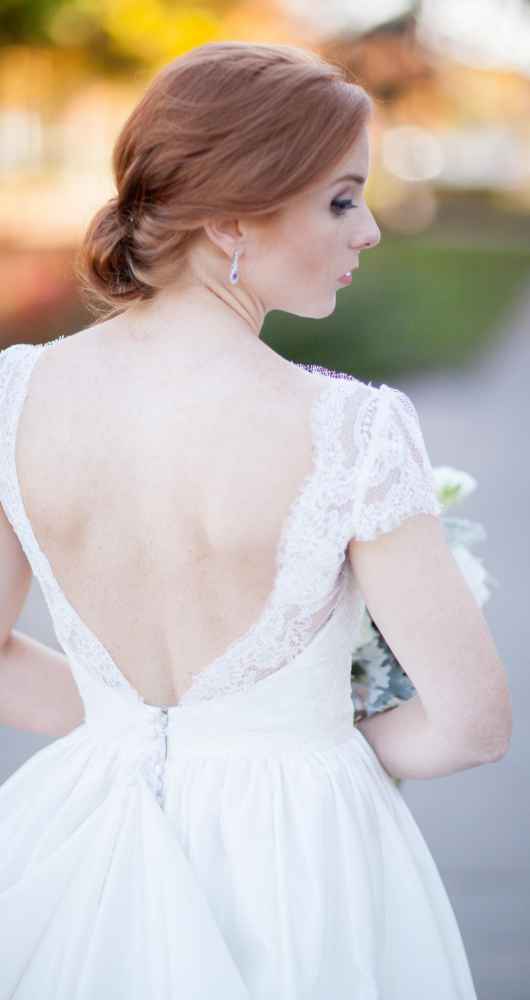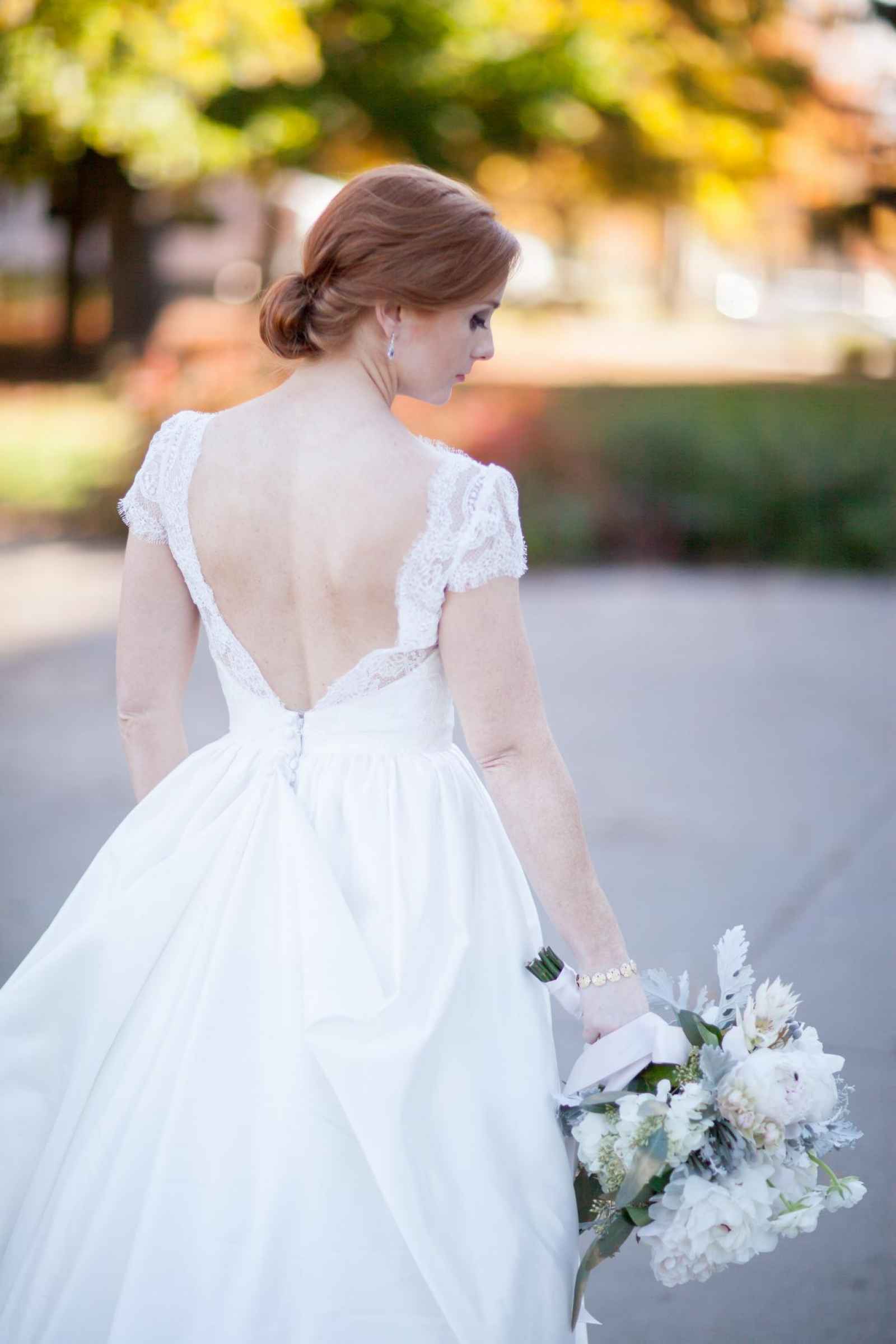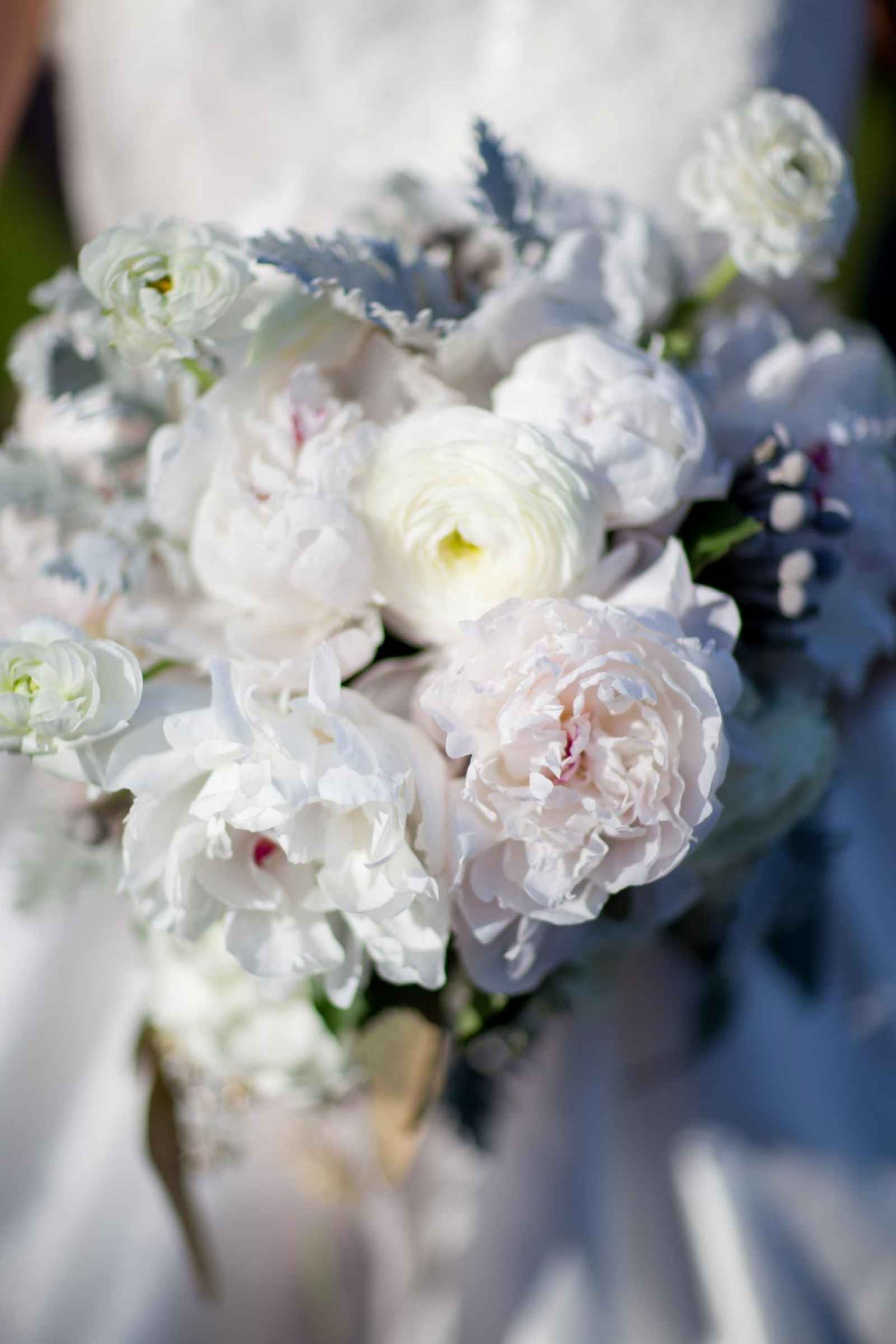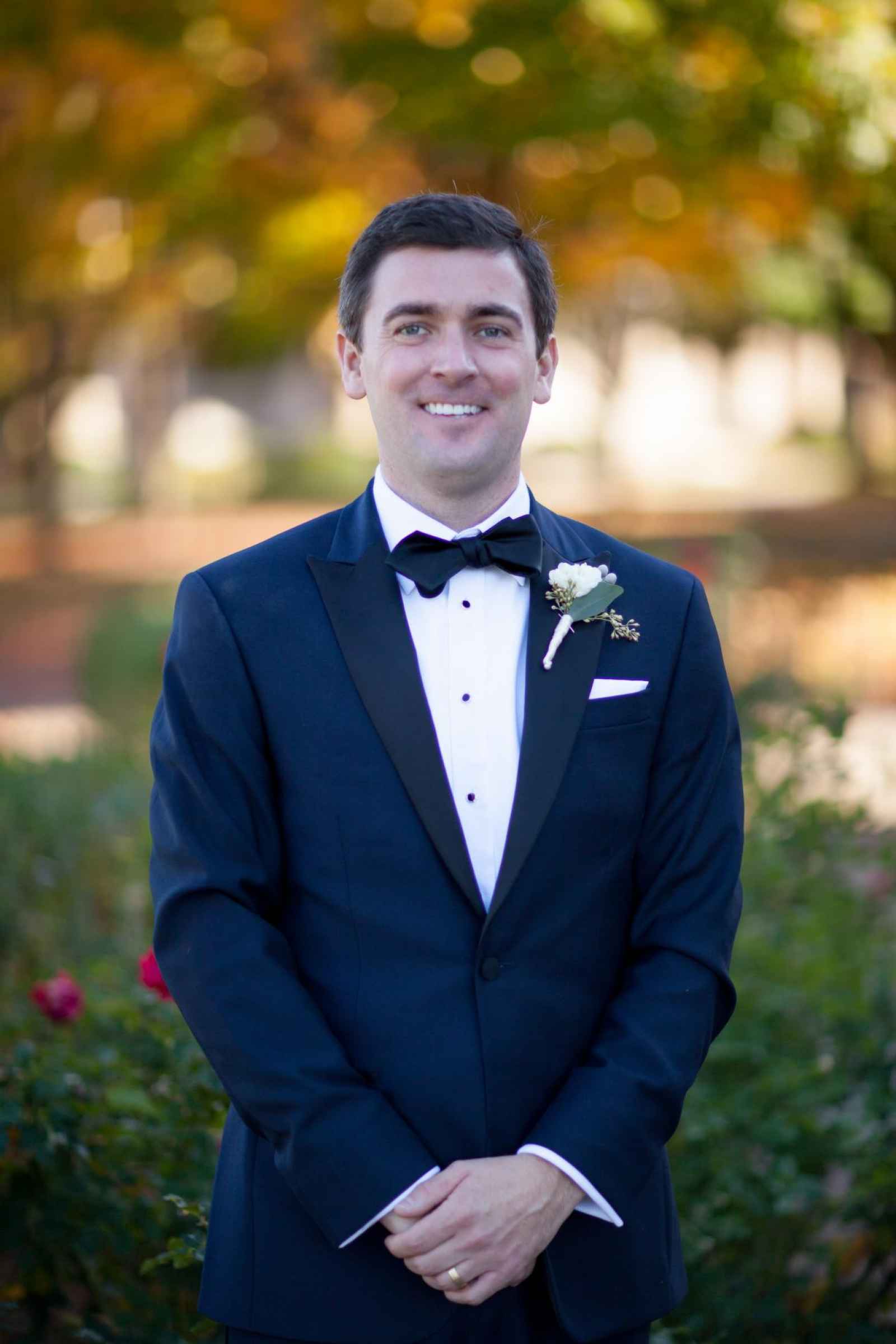 It was on a Thanksgiving weekend dress shopping trip with family that brought Jordan into Garnish, a cute boutique she describes as her "dream closet." With the perfect setting as the backdrop, she fell in love with her Tara Keeley dress featuring a lace top and satin skirt. Reminiscent of her grandma's dress, Jordan loved that classic look and feel of the dress, as well as its dramatic design.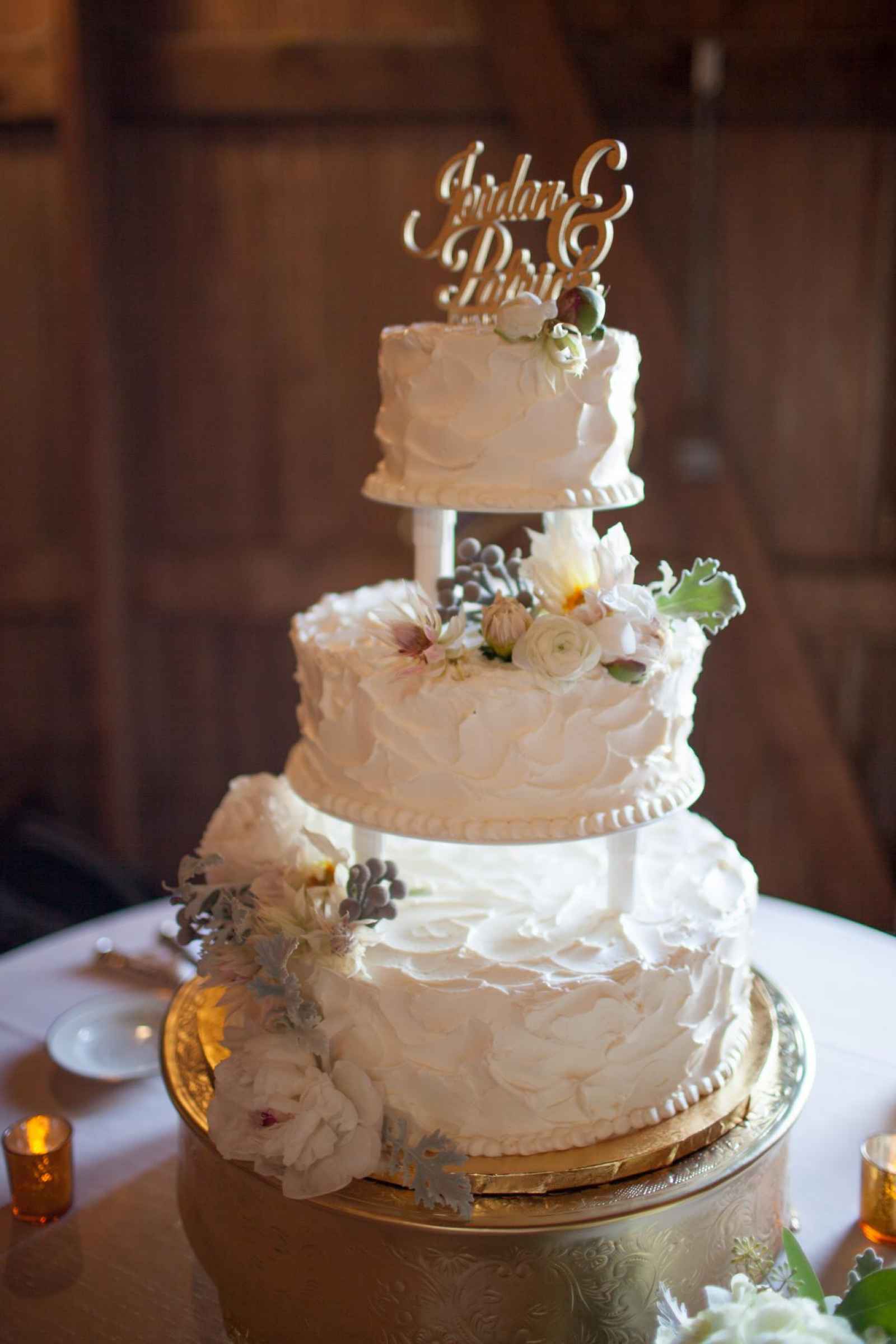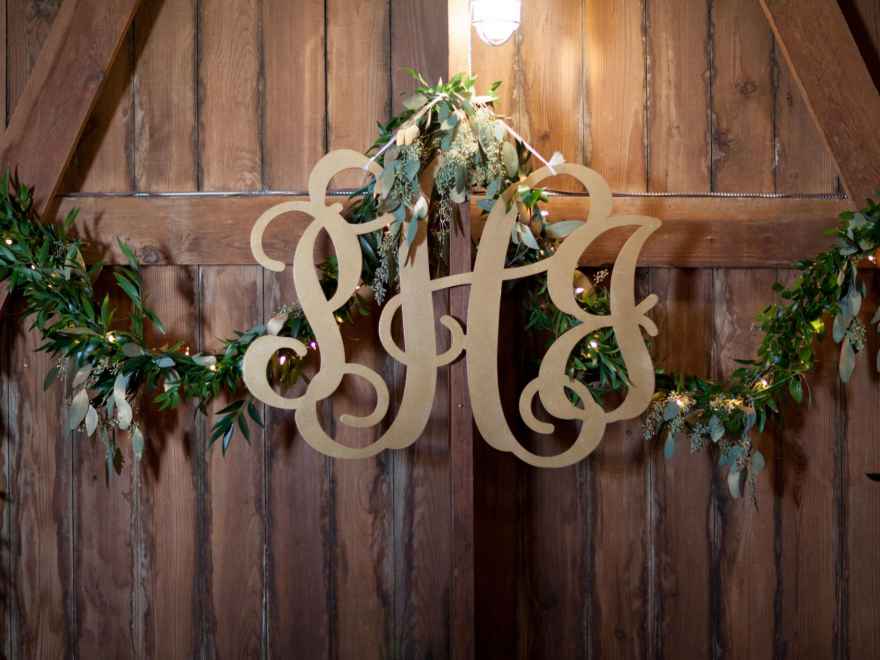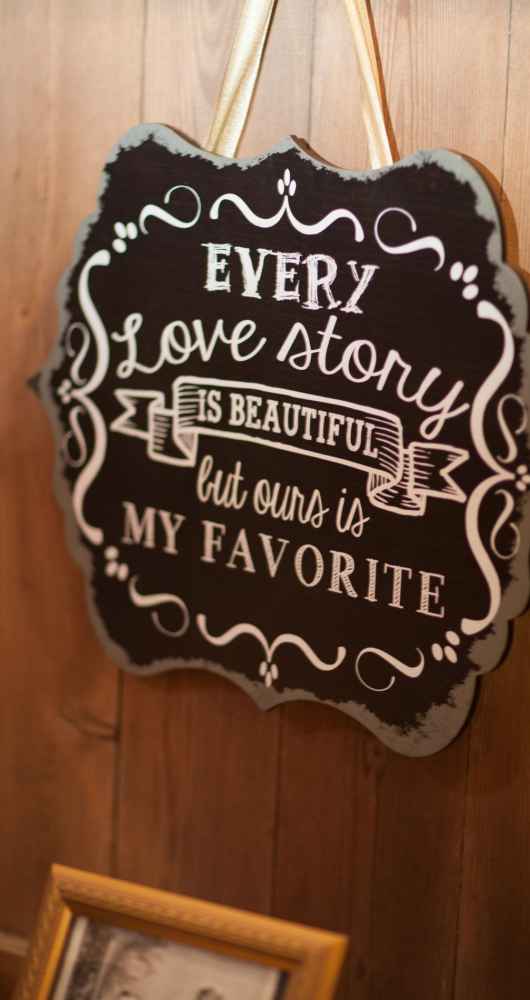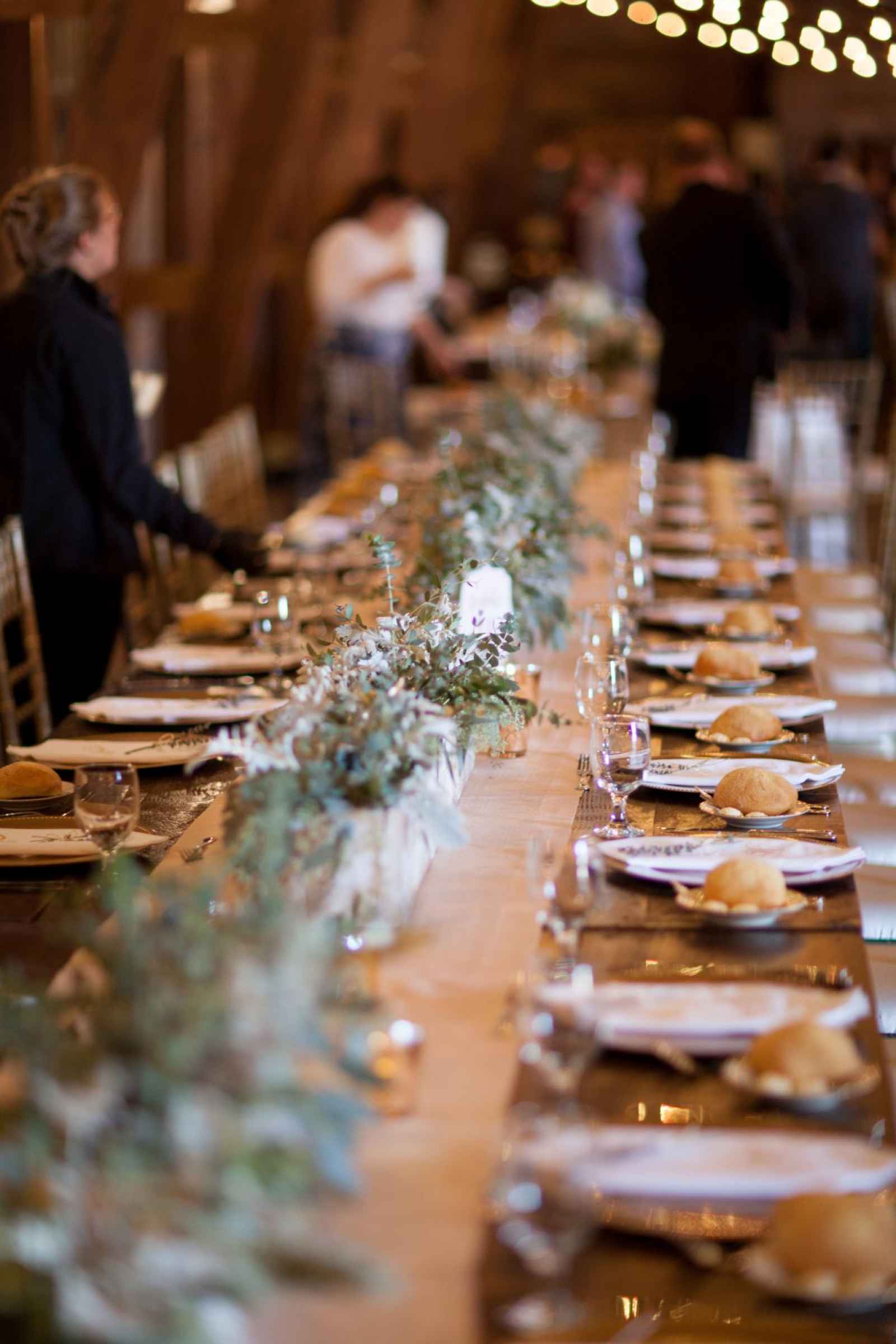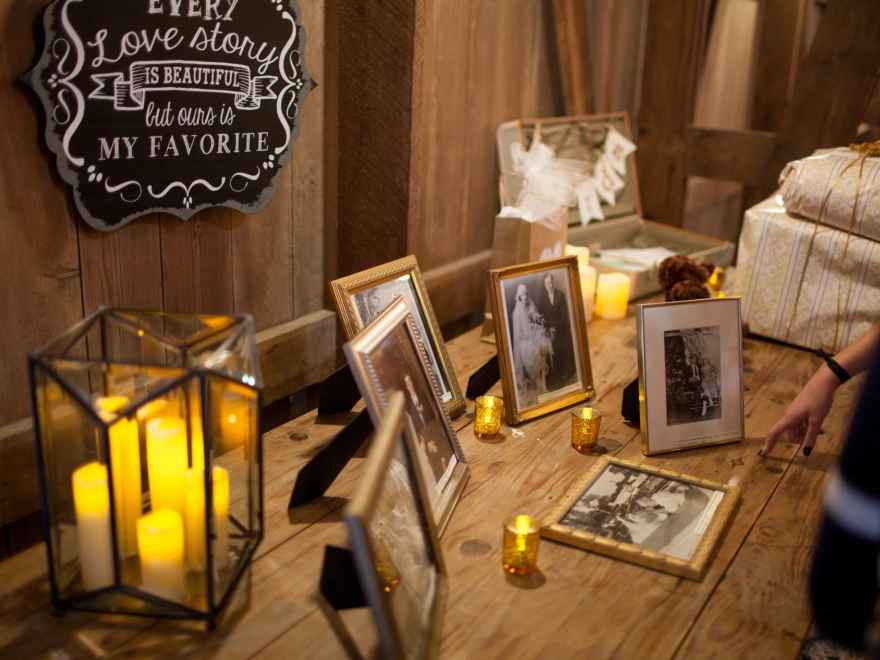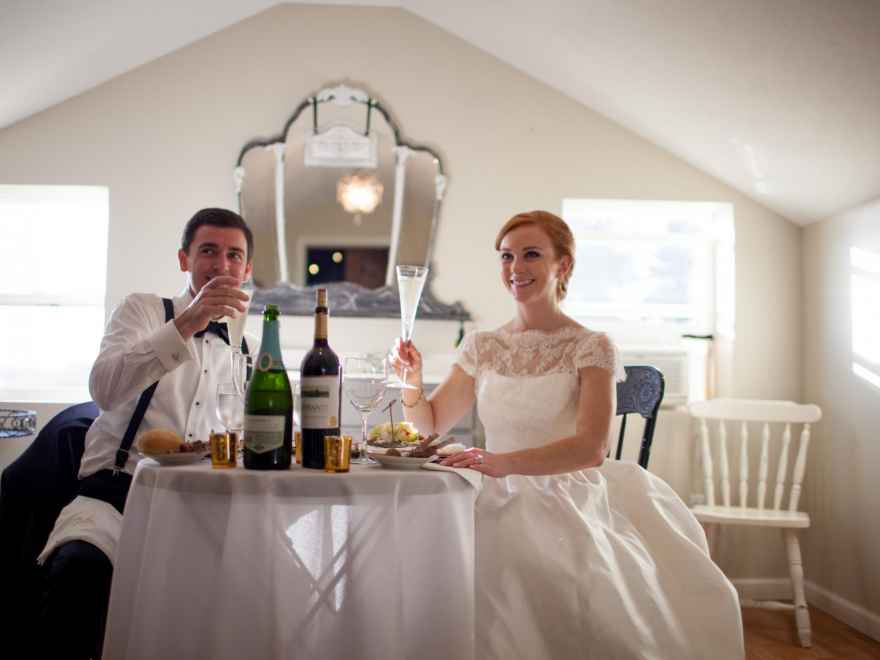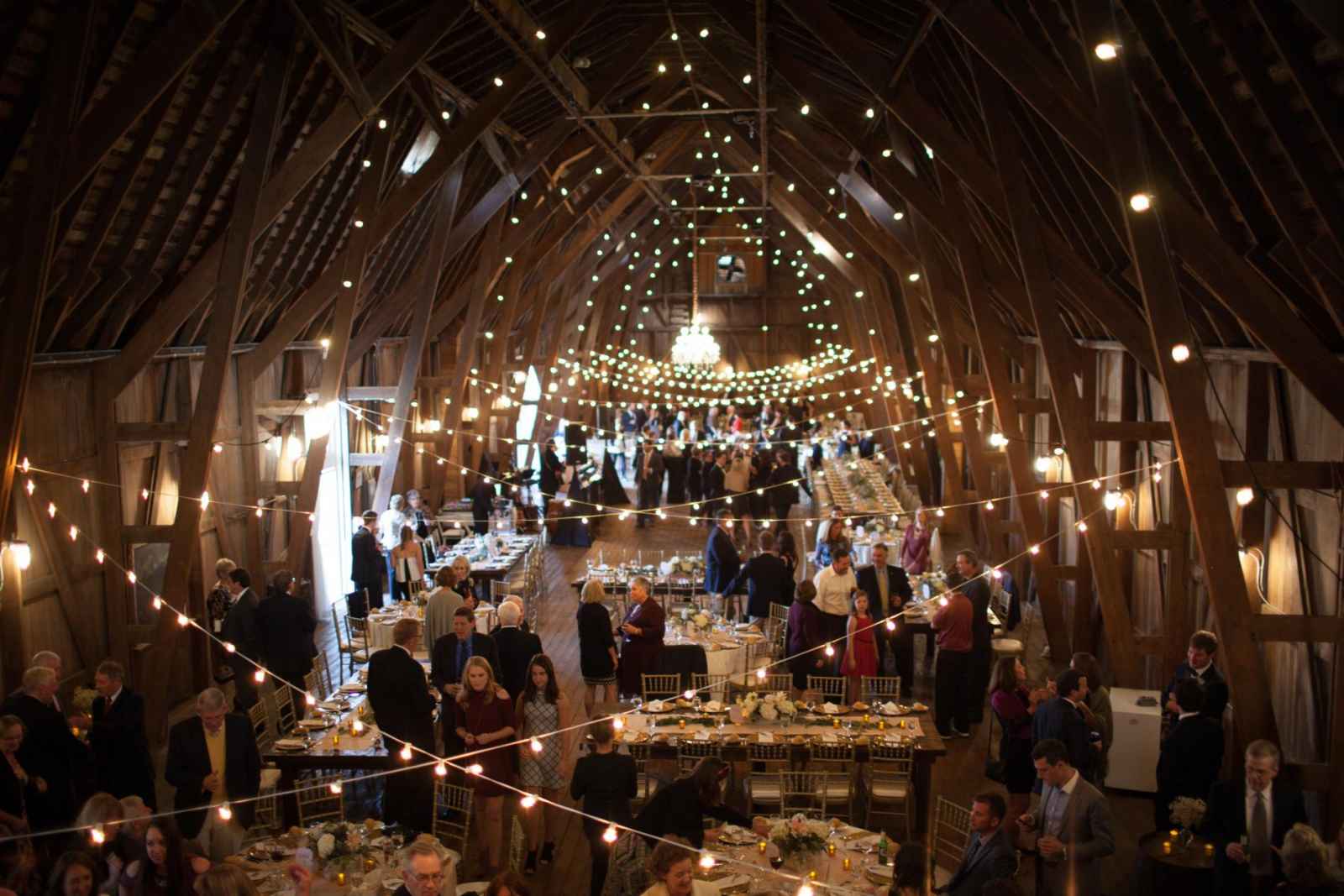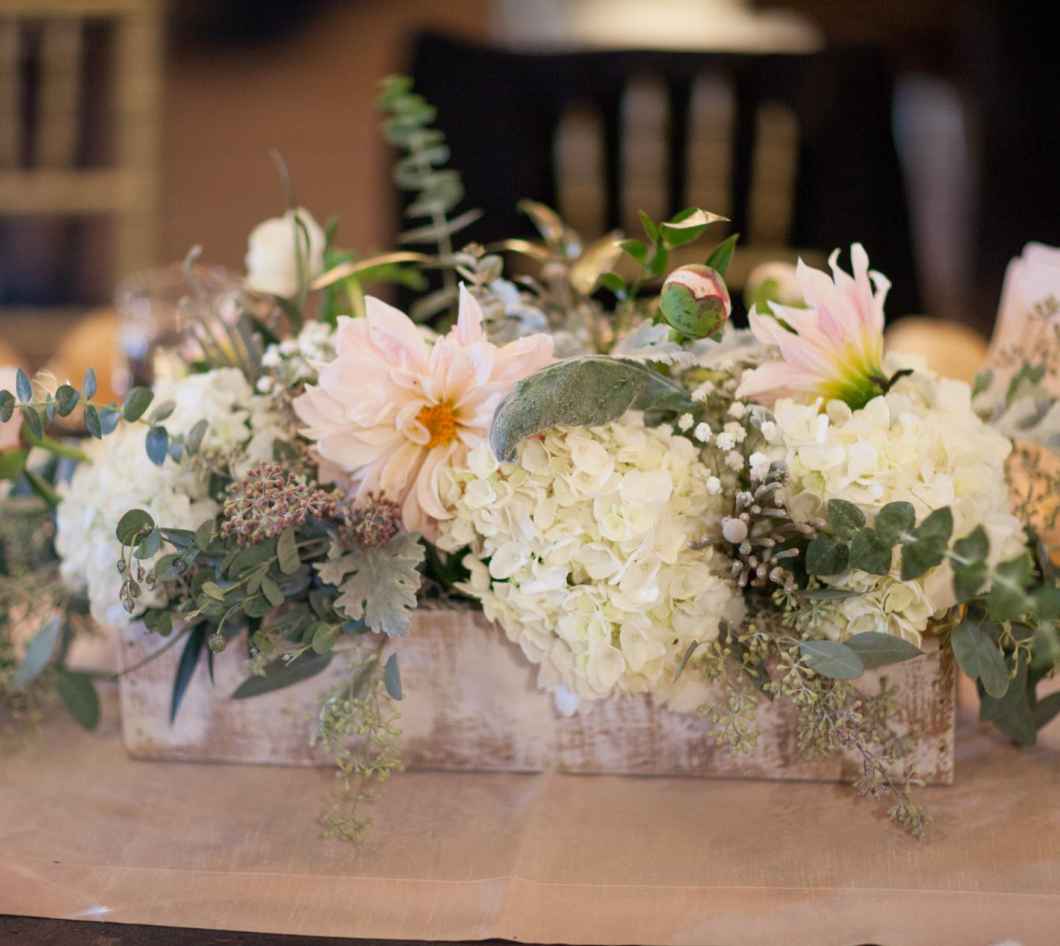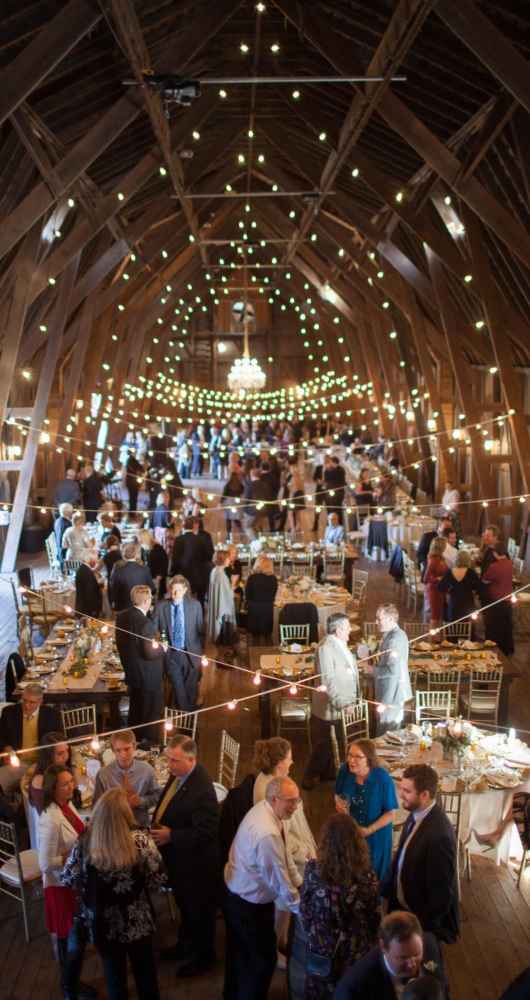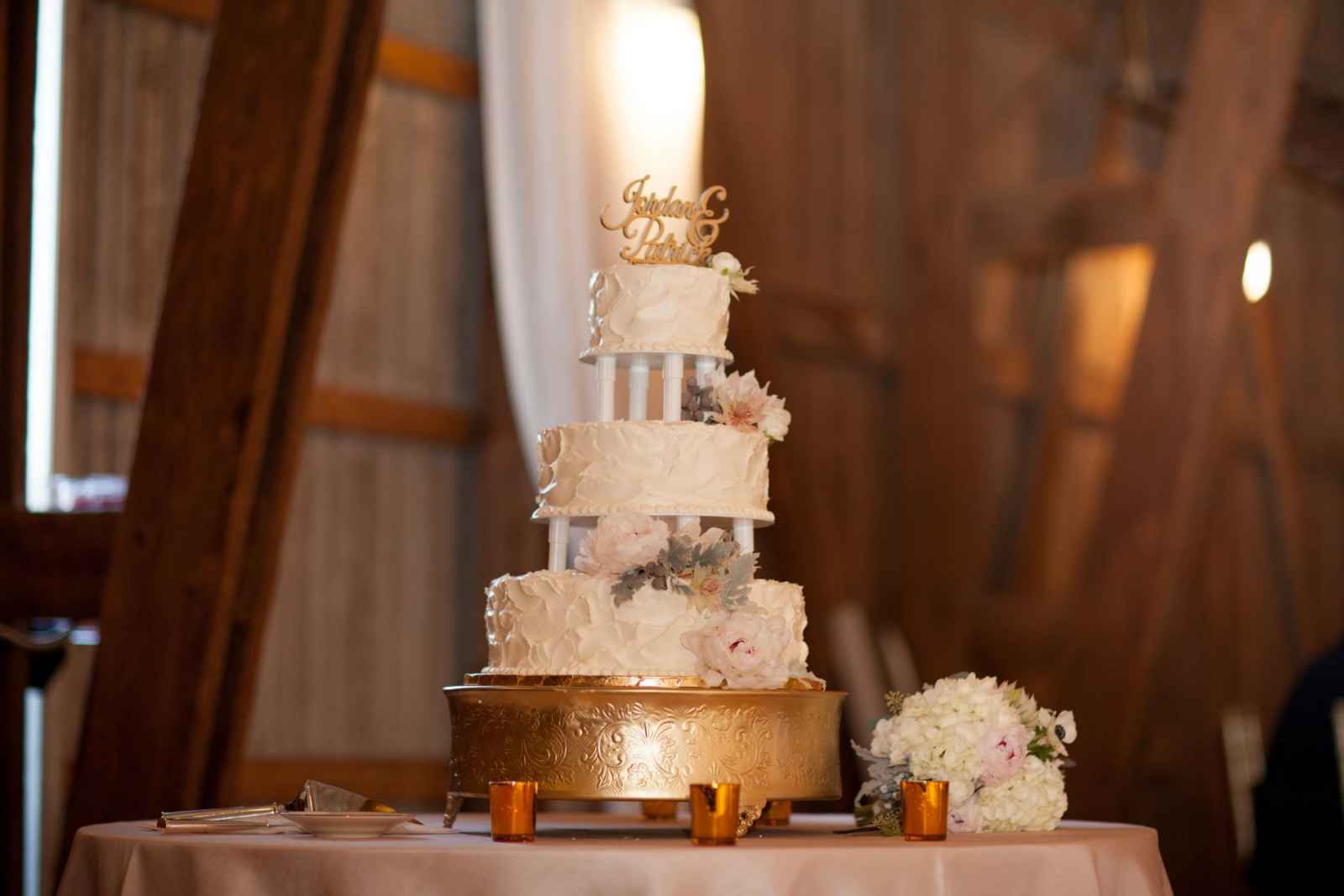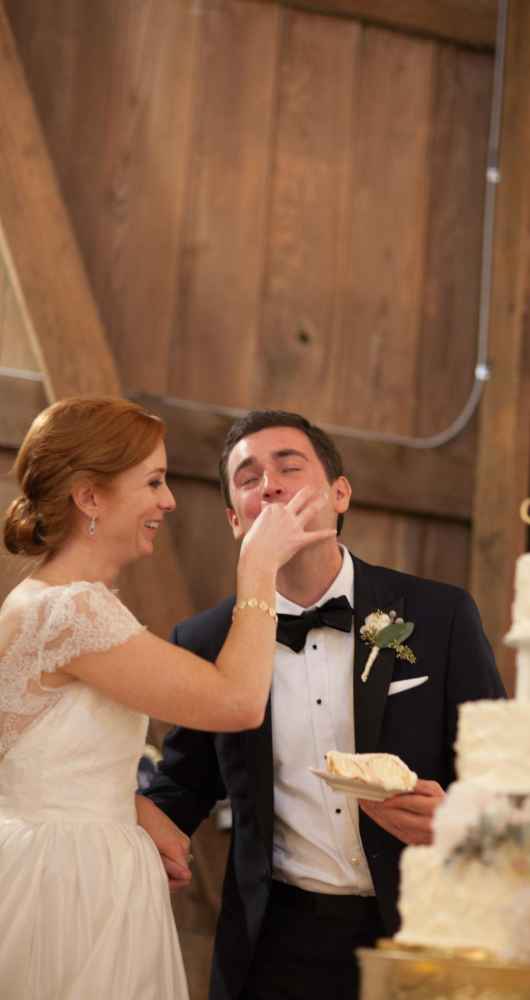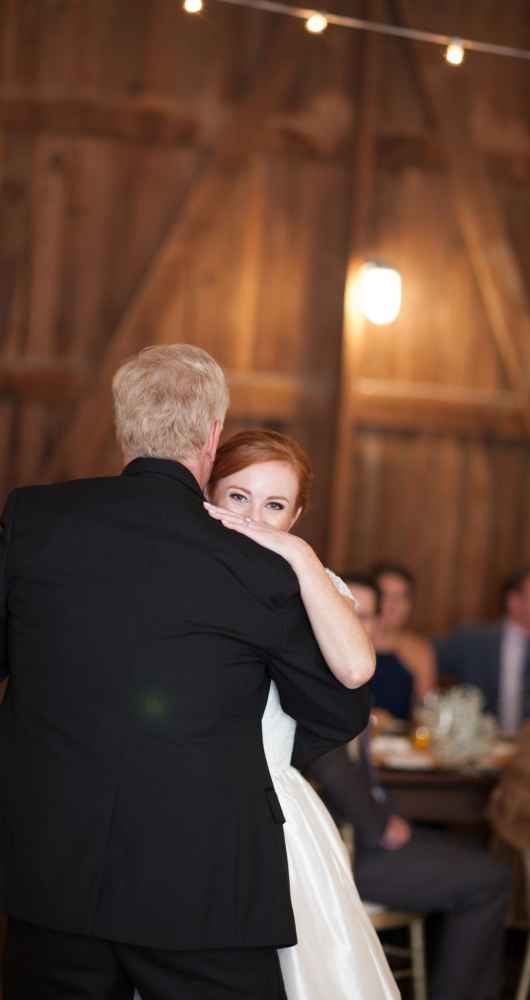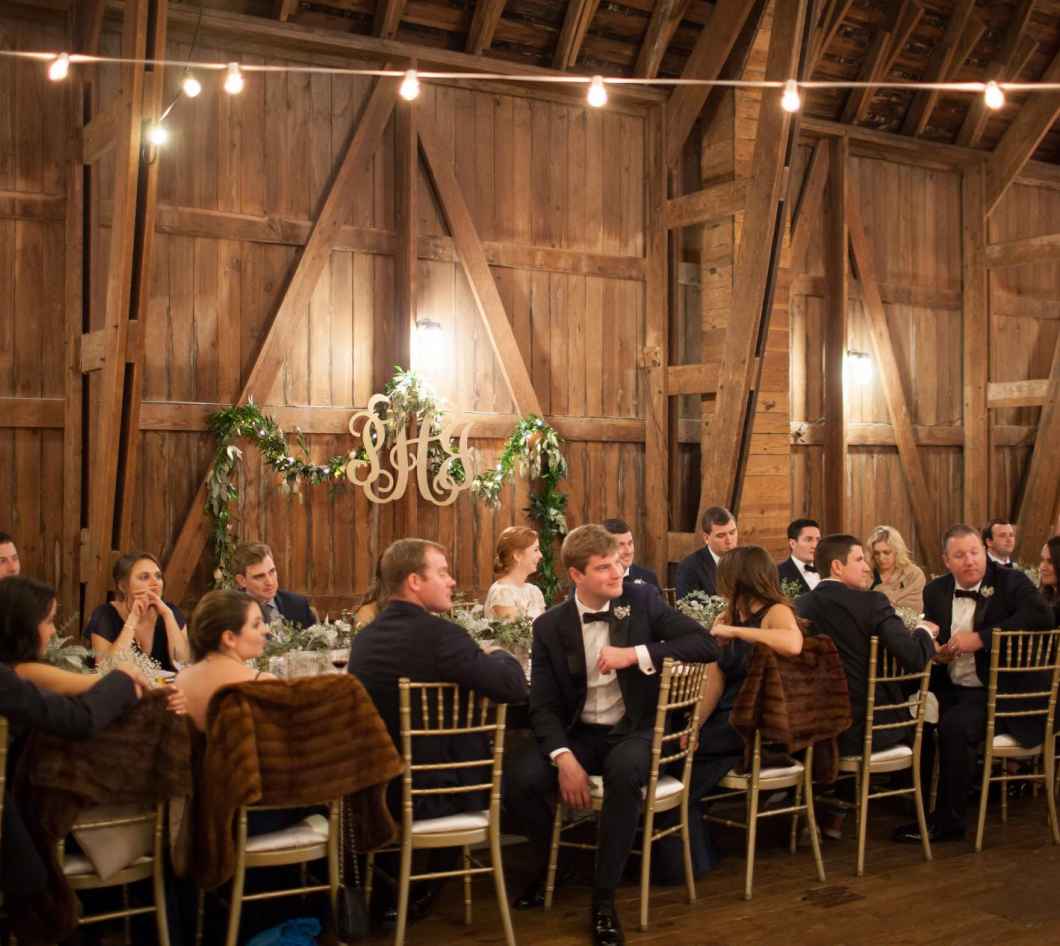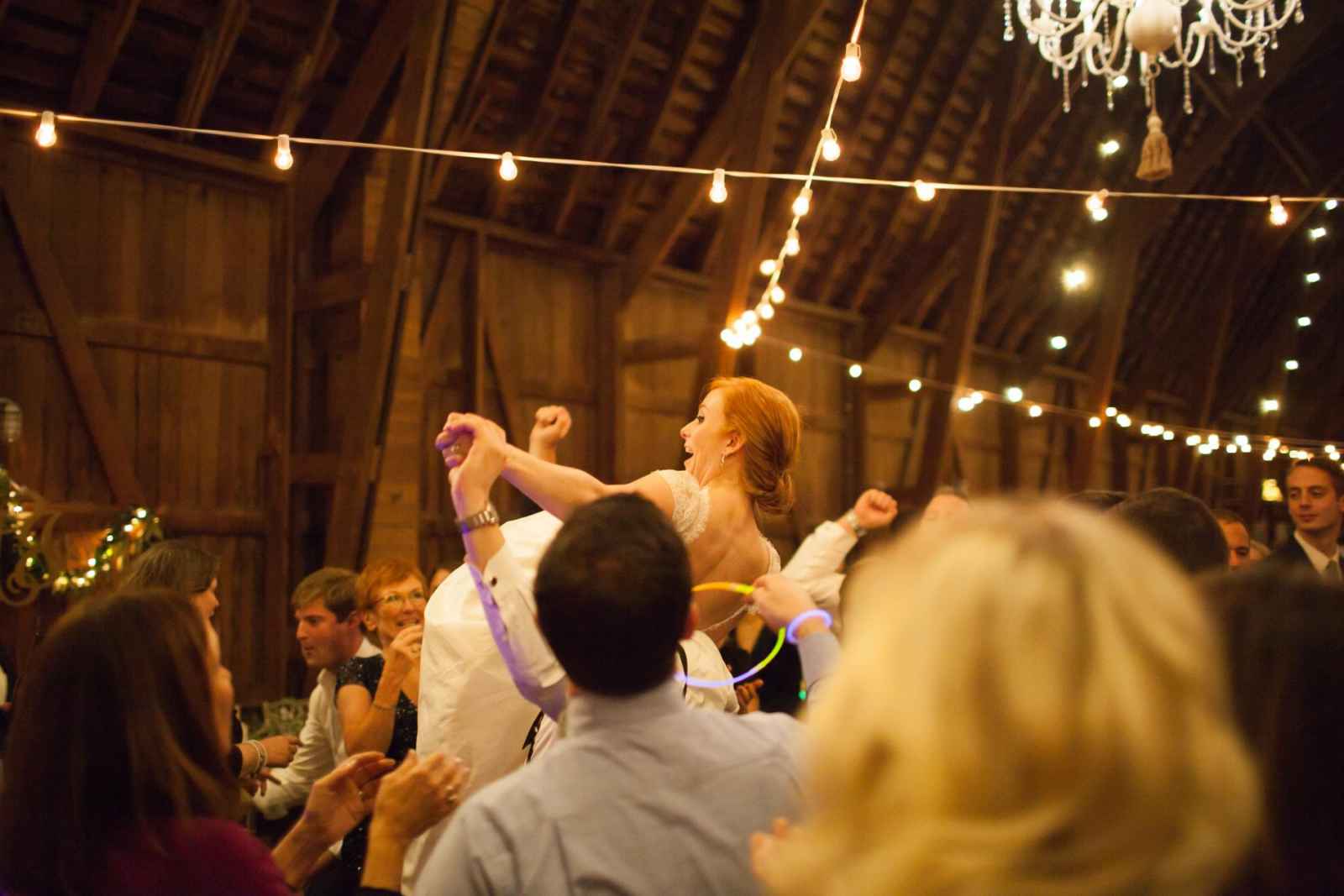 Filled with extra special touches, Jordan adored a pouch her mother had made and attached to her bouquet. "She soaked it in wine so that we would always know joy, rice so that we would be fertile, salt so that we always have spice in our life and breadcrumbs so that we never go hungry," she explains. "I also carried family rings in a pouch made of my family's tartan." Another love was her stunning Impress Jewelry Creation earrings. Her family had a long-time relationship with members of the local jeweler's team, and it was important for Jordan to incorporate something from their newly opened store. She was, in fact, their first customer!
Boxes handcrafted by her mother and her friends, sprigs of dried lavender placed at each place setting (harvested from her mother's garden) and chicken and cow stamps on the guests' place cards (depicting the entree selected) served as other special D.I.Y. touches.
Besides the gorgeous palette of navy, blush and gold (the bride's faves!), this couple believes the outstanding food and great band will be most remembered from their classic, Notre Dame wedding.


 
What We Love
We love weddings more than anyone here at WeddingDay and we know brides share the same passion for their own! Jordan recalls, "Virginia Woolf wrote Moments of Being, which I read in a class during my time at Notre Dame. The book struck me as she talks about the moments in life that we remember the most vividly often tend to be insignificant moments—the reason being that we are only able to place something vividly in our memory when we are fully present. When we use all of our senses in any place in time, we are likely going to recall that moment more easily. I took this lesson to heart and spent many walks to and from class making myself fully present so that I could remember the amazing place I called home for four years. I also took moments during the wedding day to see, hear, feel, and smell that exact moment in time. A wedding day is so special and it is not a day I ever want to forget."
We also love that Jordan turned to WeddingDay! She says, "My mother had given me a copy of the magazine which had an old soccer teammate's wedding in it. I loved the entire look of her day and it was so exciting to see someone I knew from my younger days as a beautiful and glowing bride. Planning a wedding long distance has its challenges and one of the challenges the magazine ultimately helped me overcome was learning about local vendors and having the ability to view their work from where I lived. While this still required a lot of trust, seeing vendor work and seeing that other brides had trusted them (seeing their names in the featured wedding vendor lists) gave me additional assurance that pure trust may not always provide."



Jordan and Patrick | Wedding Highlight from Leah Tribbett on Vimeo.


are you a bride-to-be?
We'd love to plan with you on weddingday-online.com. Let's get started!
 
are you a wedding extraordinaire?
Join WeddingDay Magazine in inspiring brides by partnering with us! See how here.