When Jordan and Bobby met, Jordan was living in Soho, in lower Manhattan, and Bobby was living across the Hudson River in Jersey City. Both of them happened to go out at the same time to a fun place in the Lower East Side, and when both their parties crossed paths, they gathered on the street and headed out together. Jordan says,"When we got inside, Bobby and I were talking and he offered to get my drink. When I told him I'd take a whiskey drink, I quickly had his attention as he didn't expect it! We exchanged numbers by the end of the night, and he formally took me on a first official date the next week. And as they say, the rest is history!"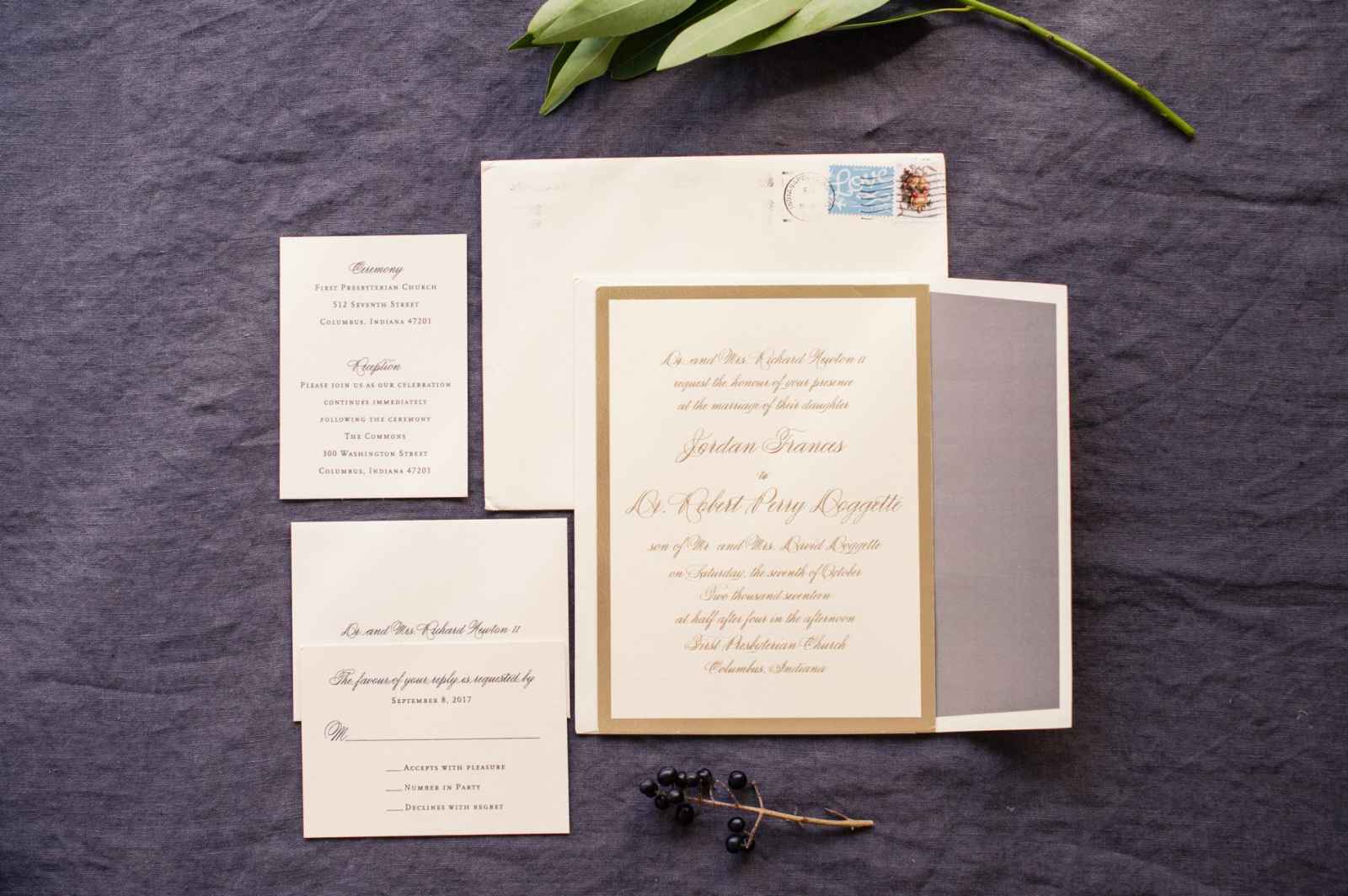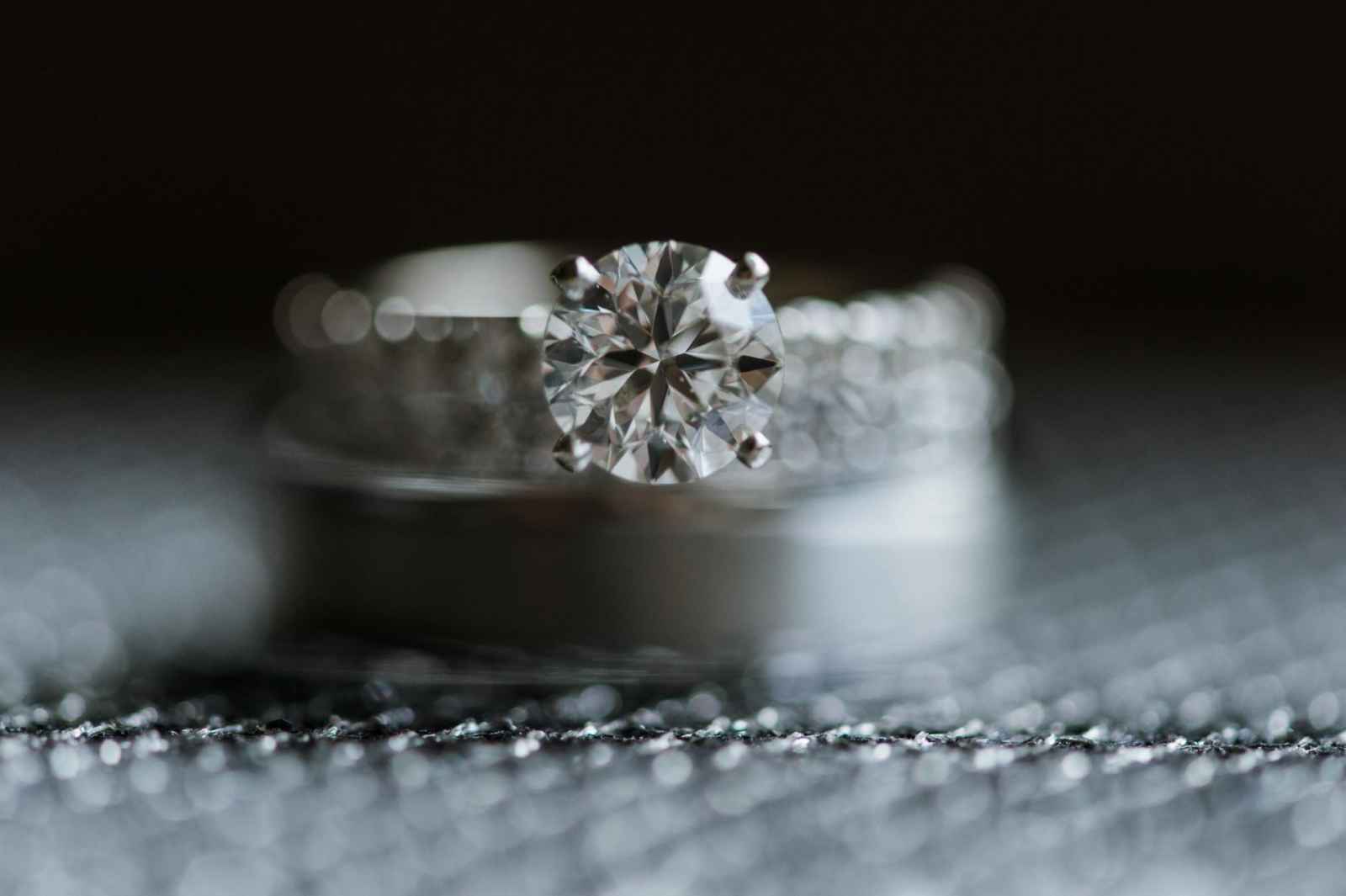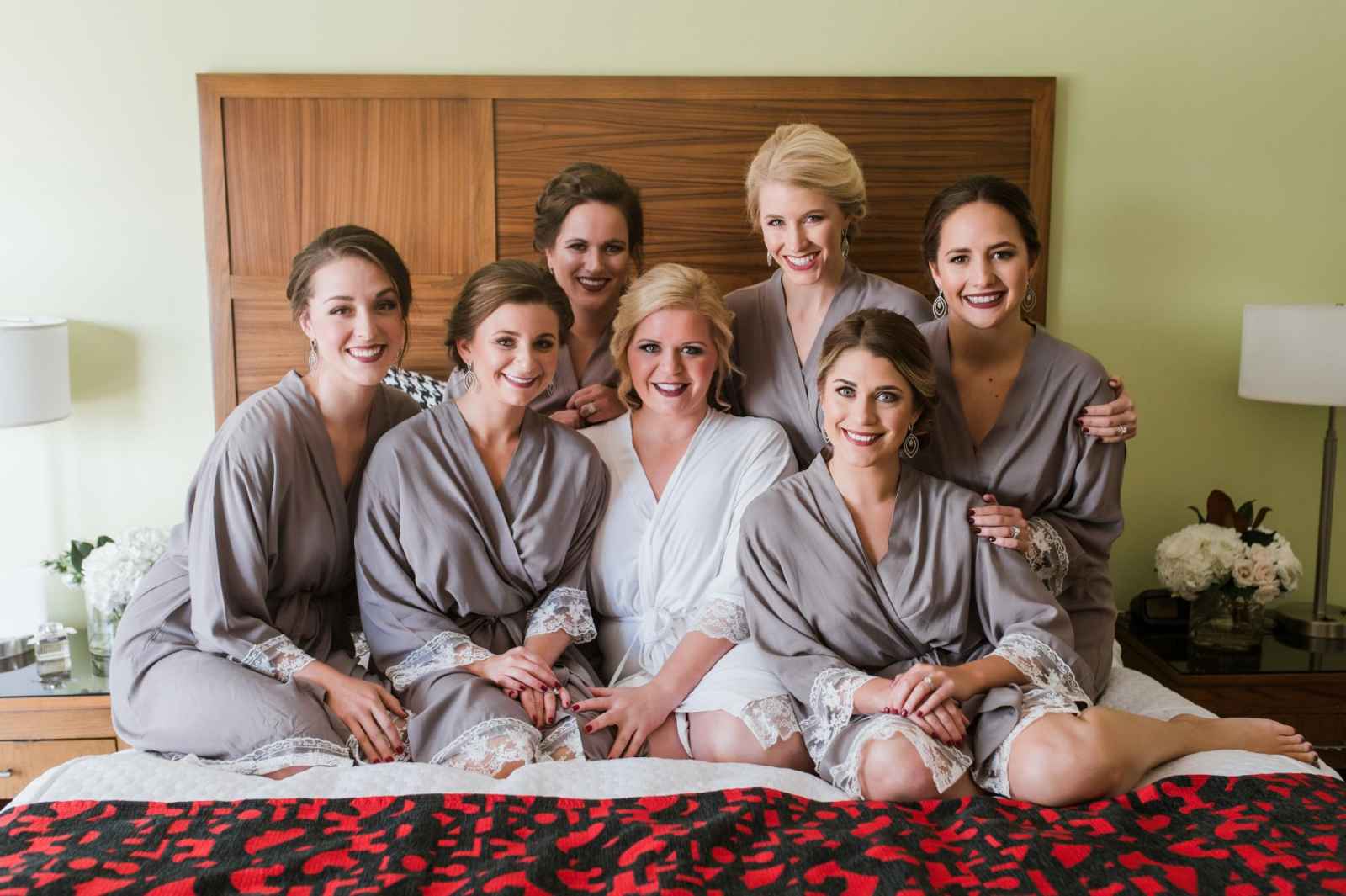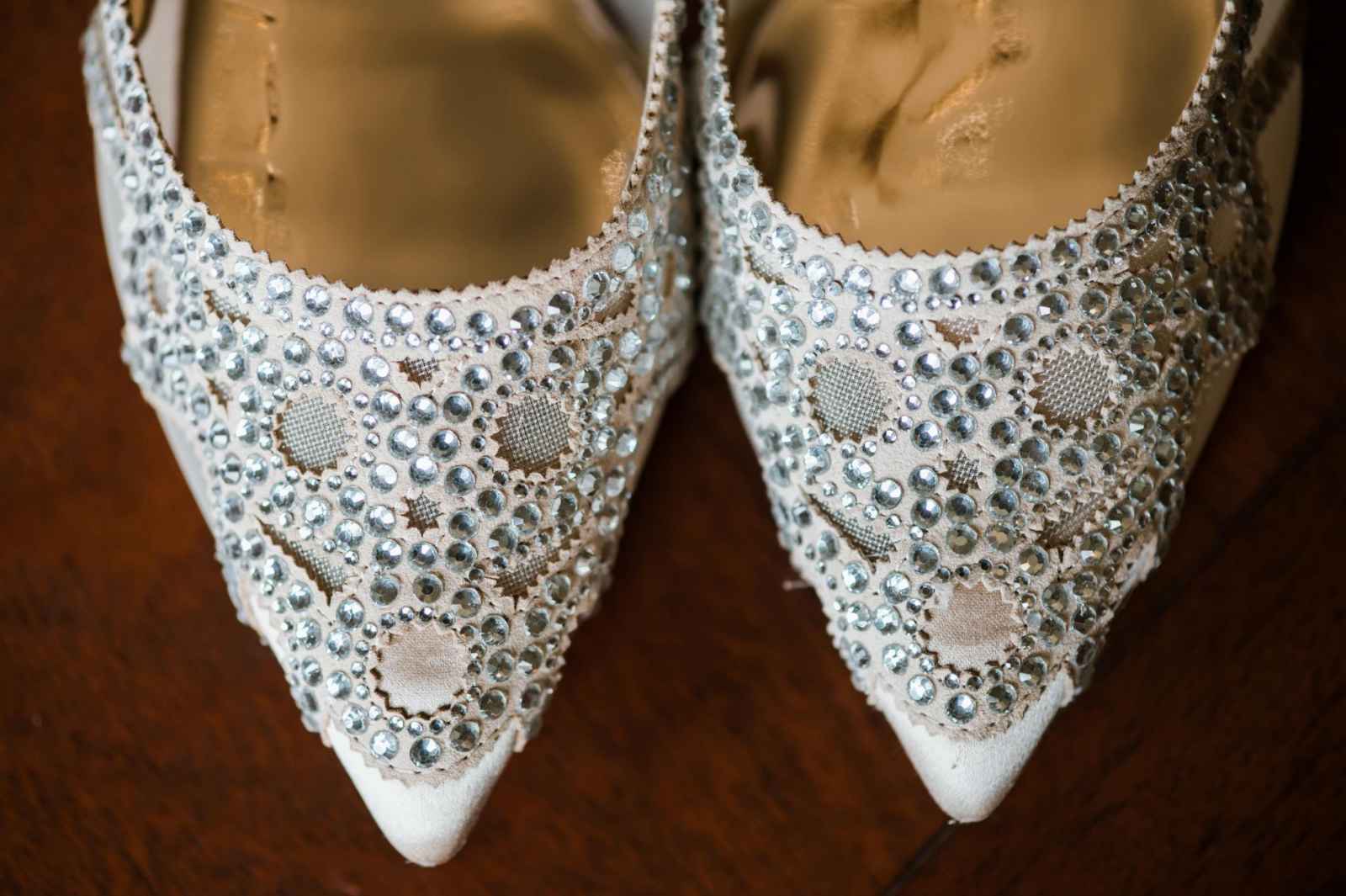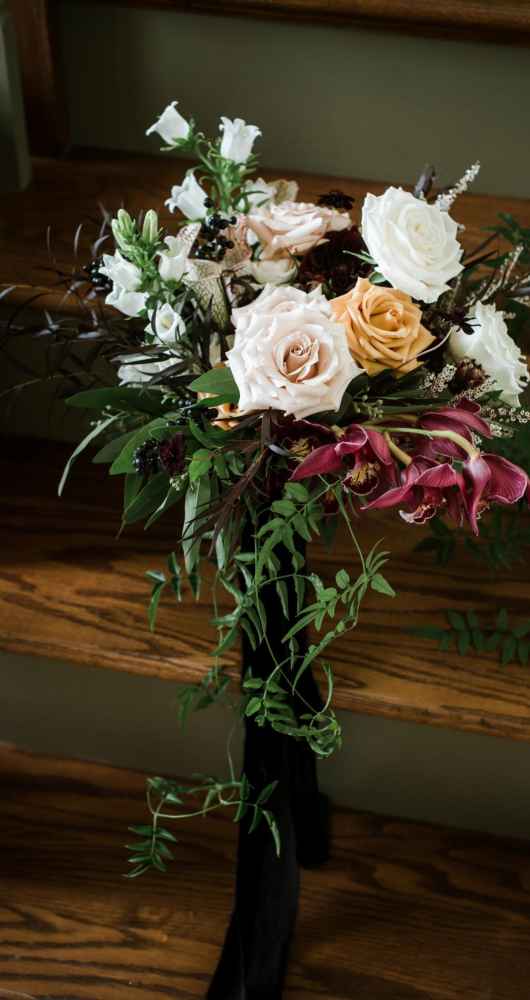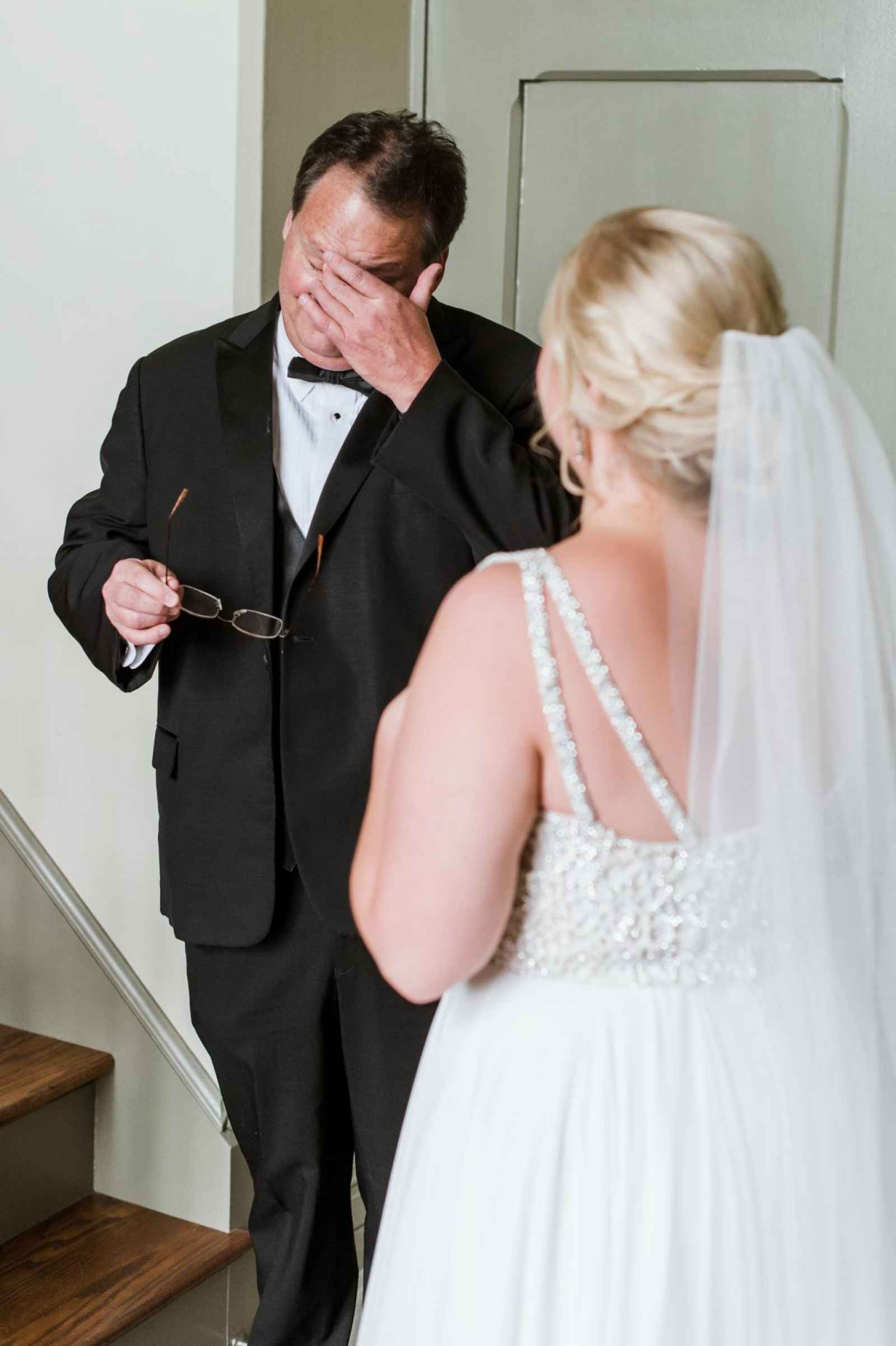 Bobby pulled out all the stops when proposing to Jordan. After planning a little weekend getaway to Gatlinburg, Tennessee, he arranged for a surprise stop at a vineyard where he had a private picnic and wine tasting waiting for them. He had invited both of their parents to be part of the plan. Jordan says,"It was so special to be surrounded by the people we love most, and I'm so grateful Bobby included them in that special day. We all celebrated that evening as a group! I wouldn't change anything about that day!"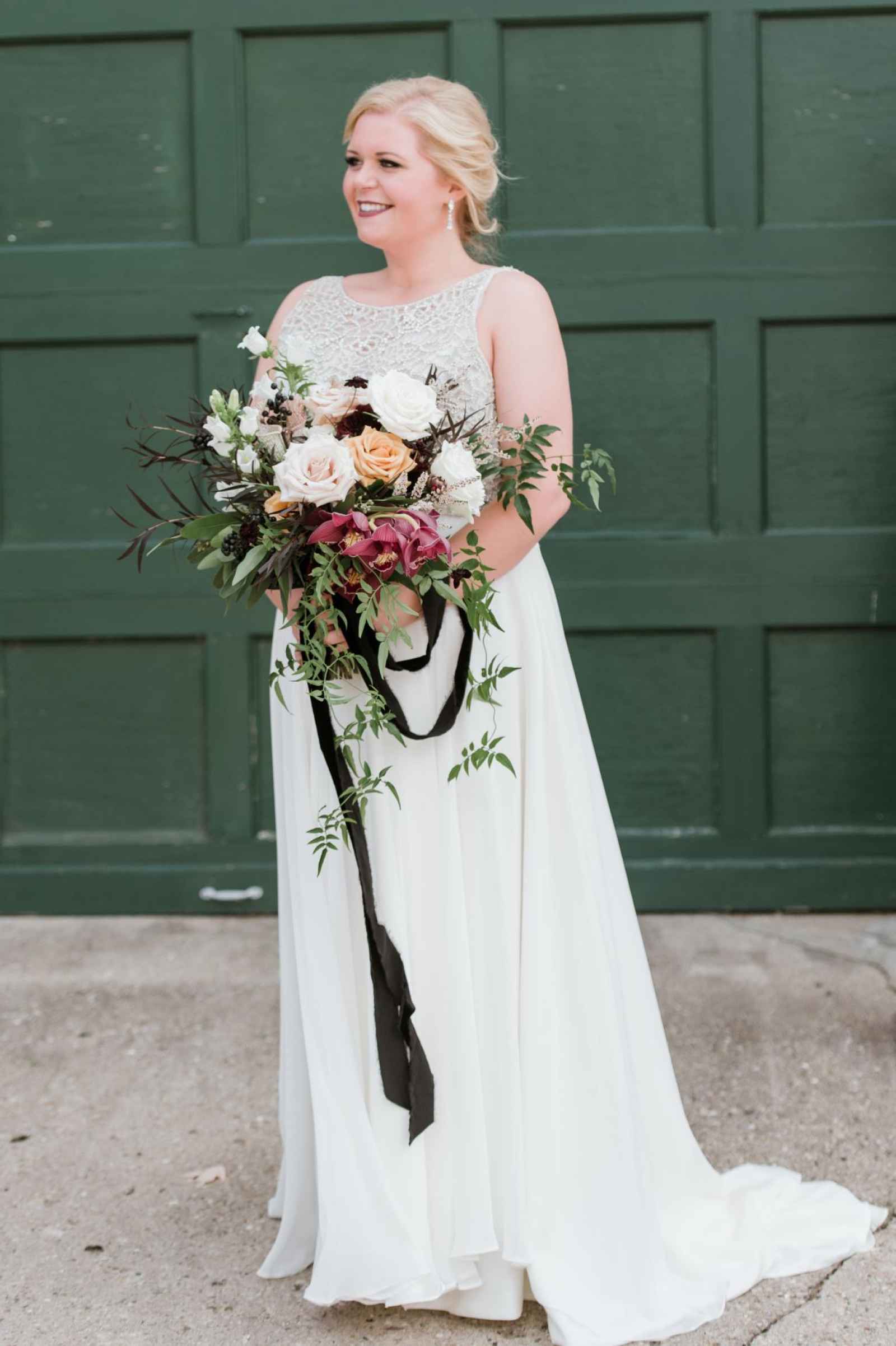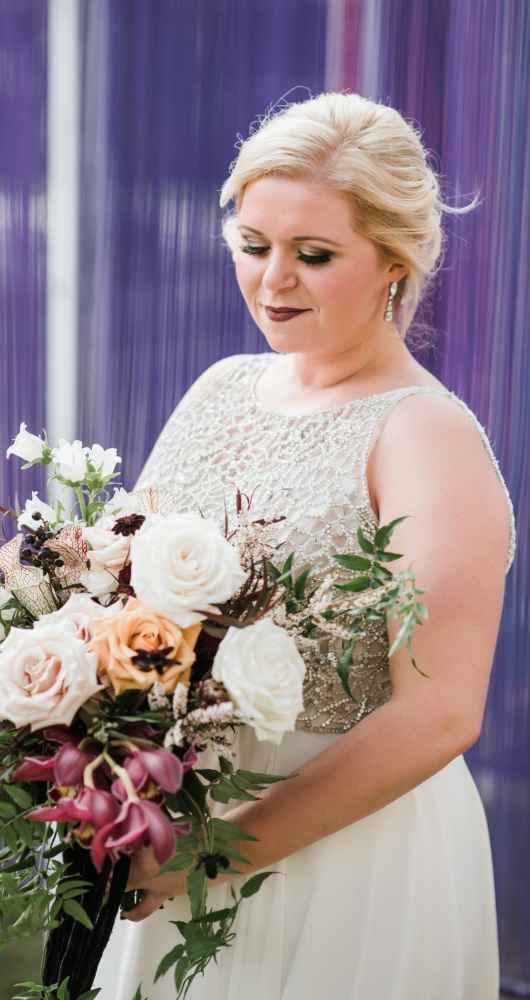 Jordan says, "My older sister got married roughly a year before we got engaged, so I immediately went to her for advice! Of course we spent a long time browsing through lots of bridal magazines and getting on Pinterest (a curse and a blessing!)."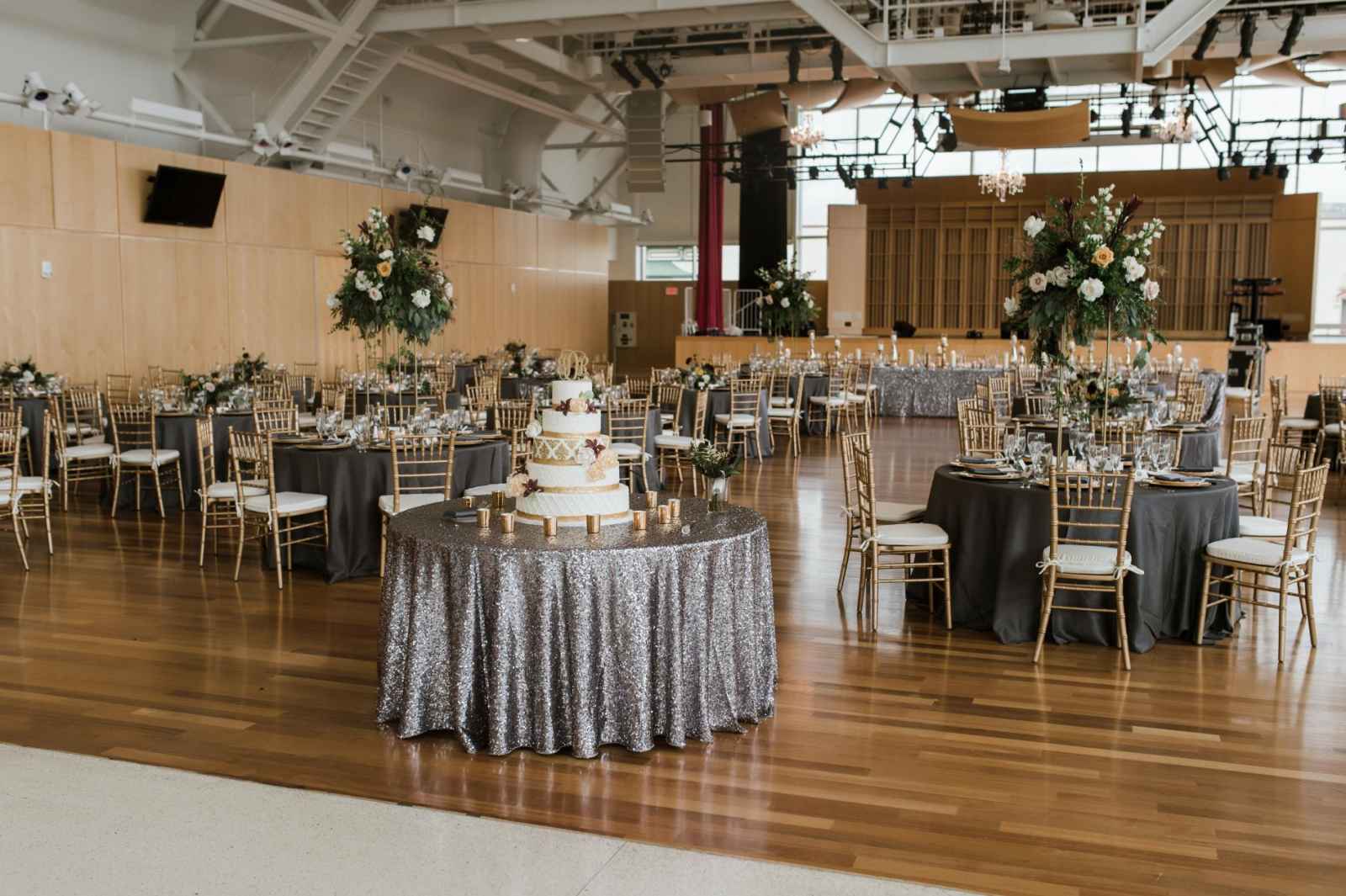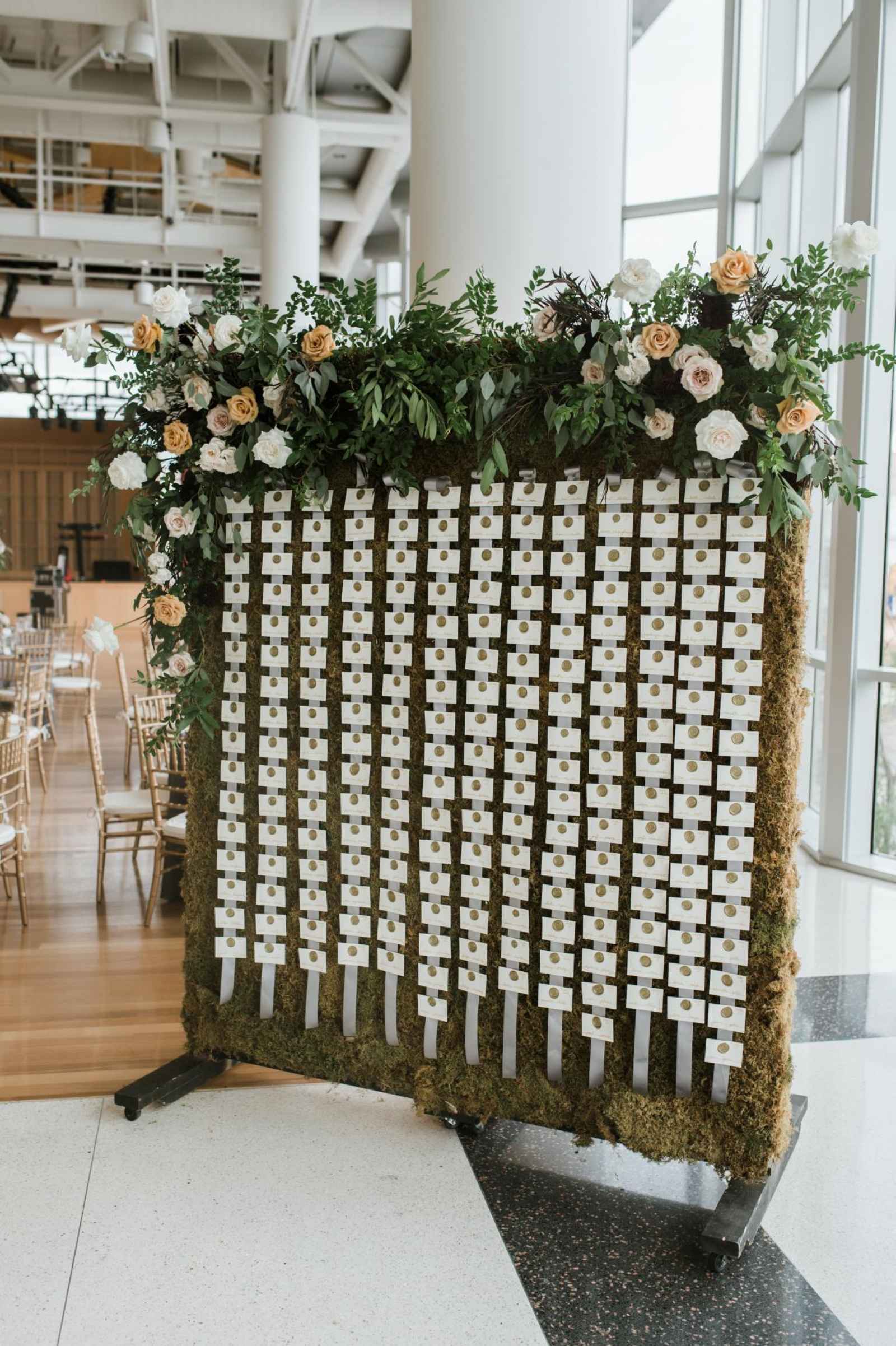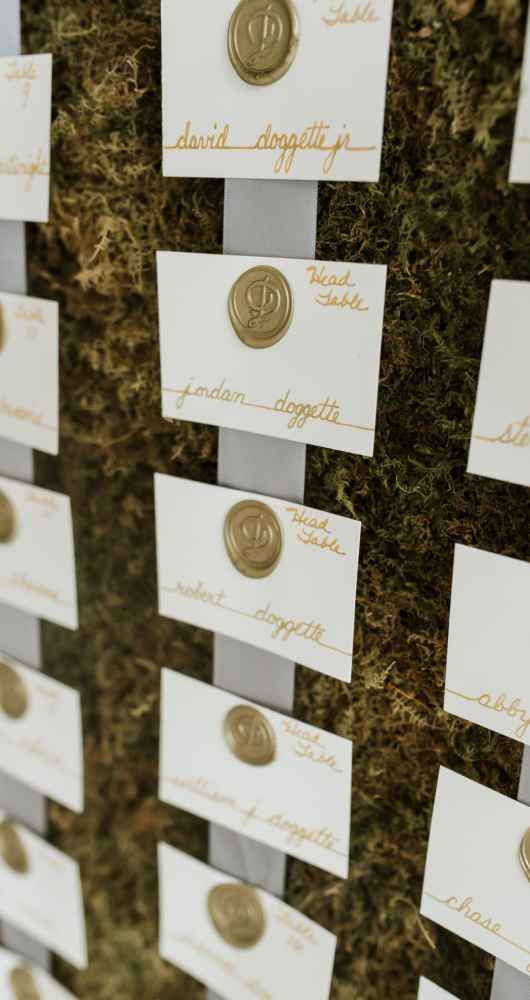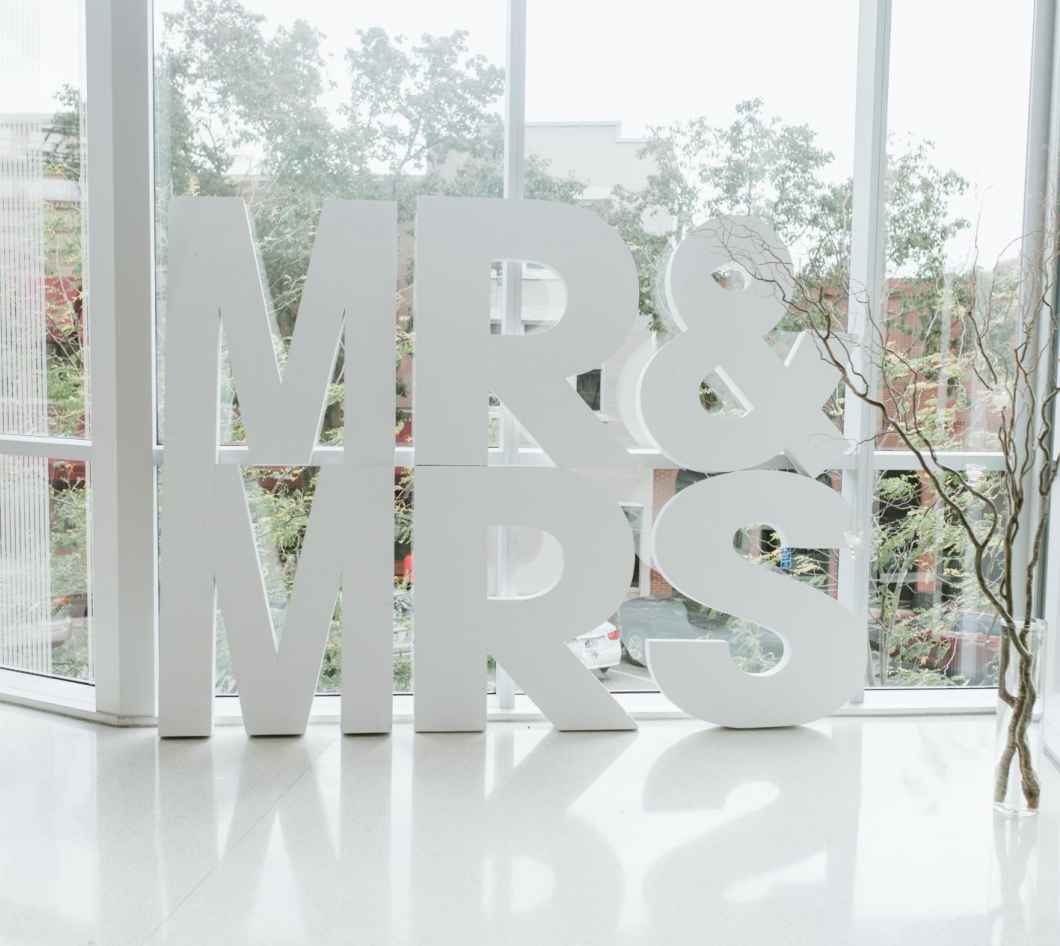 "For our day, I wanted the vibe to be a blend of romantic, modern, whimsical, and traditional," explains Jordan. "I saw a few pictures on Pinterest to get the process started, but that quickly became overwhelming! Therefore, once I had purchased my dress, it was much easier to tie things together! I'd say the reception venue and dress were my biggest inspirations."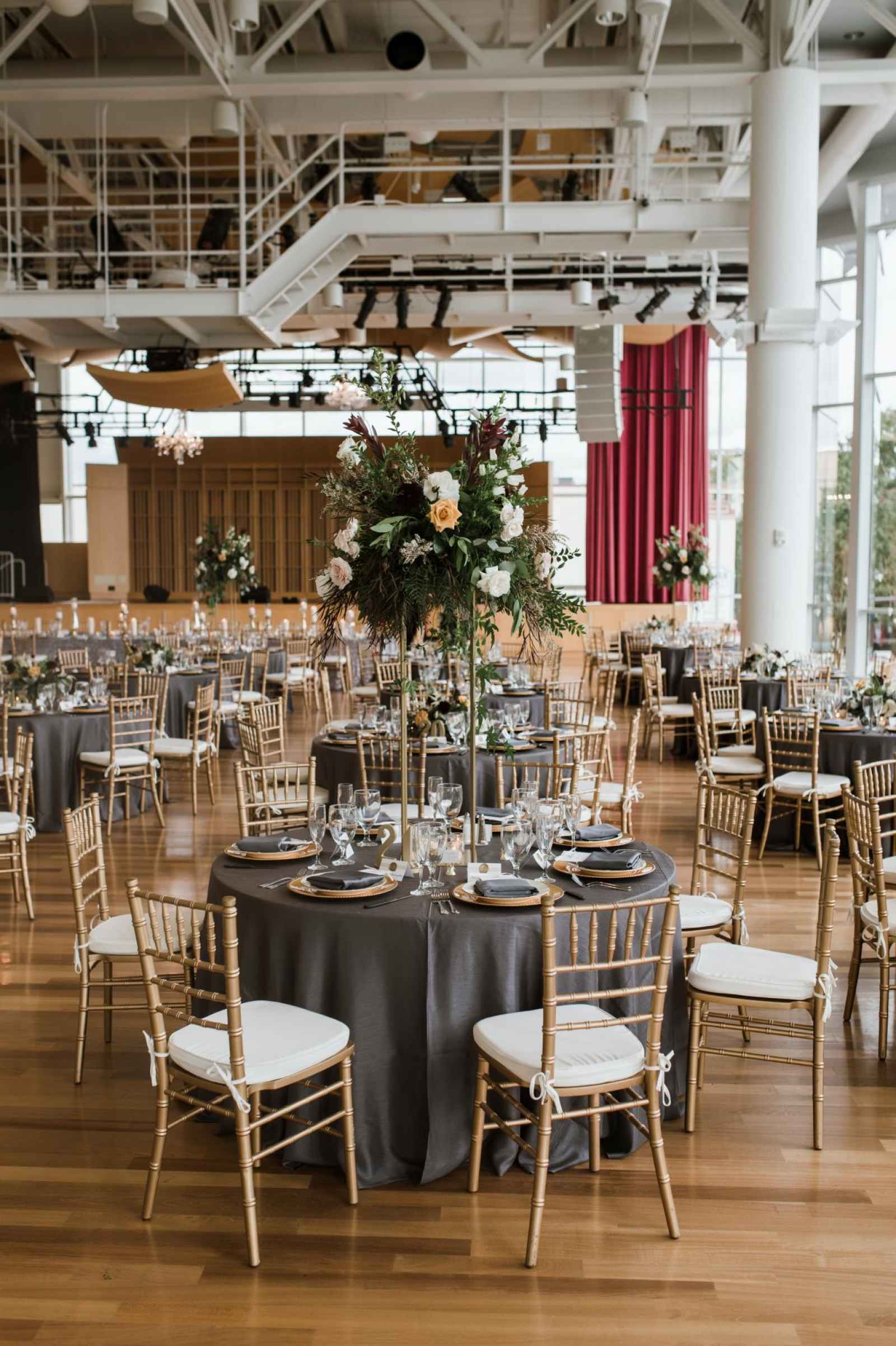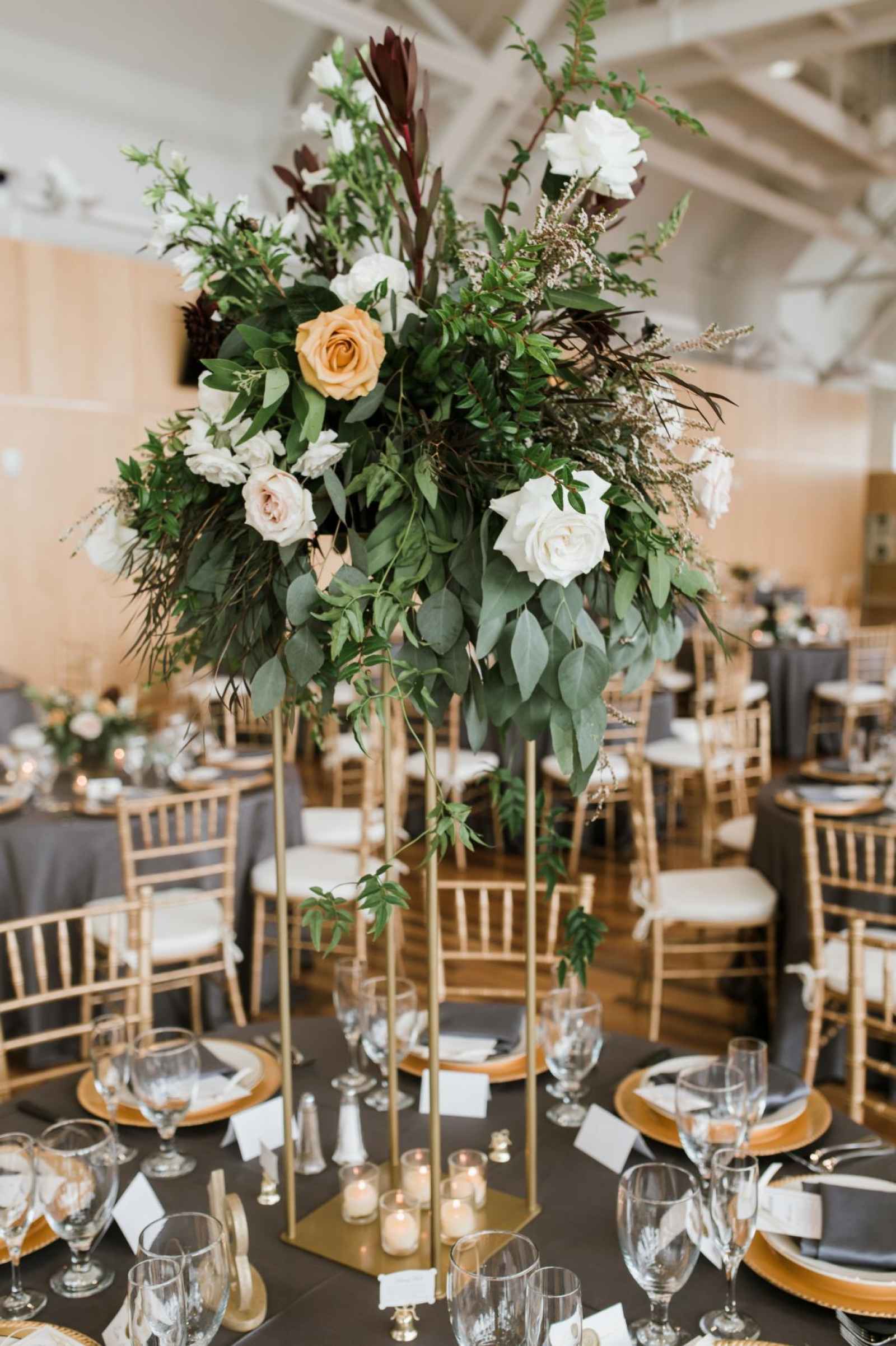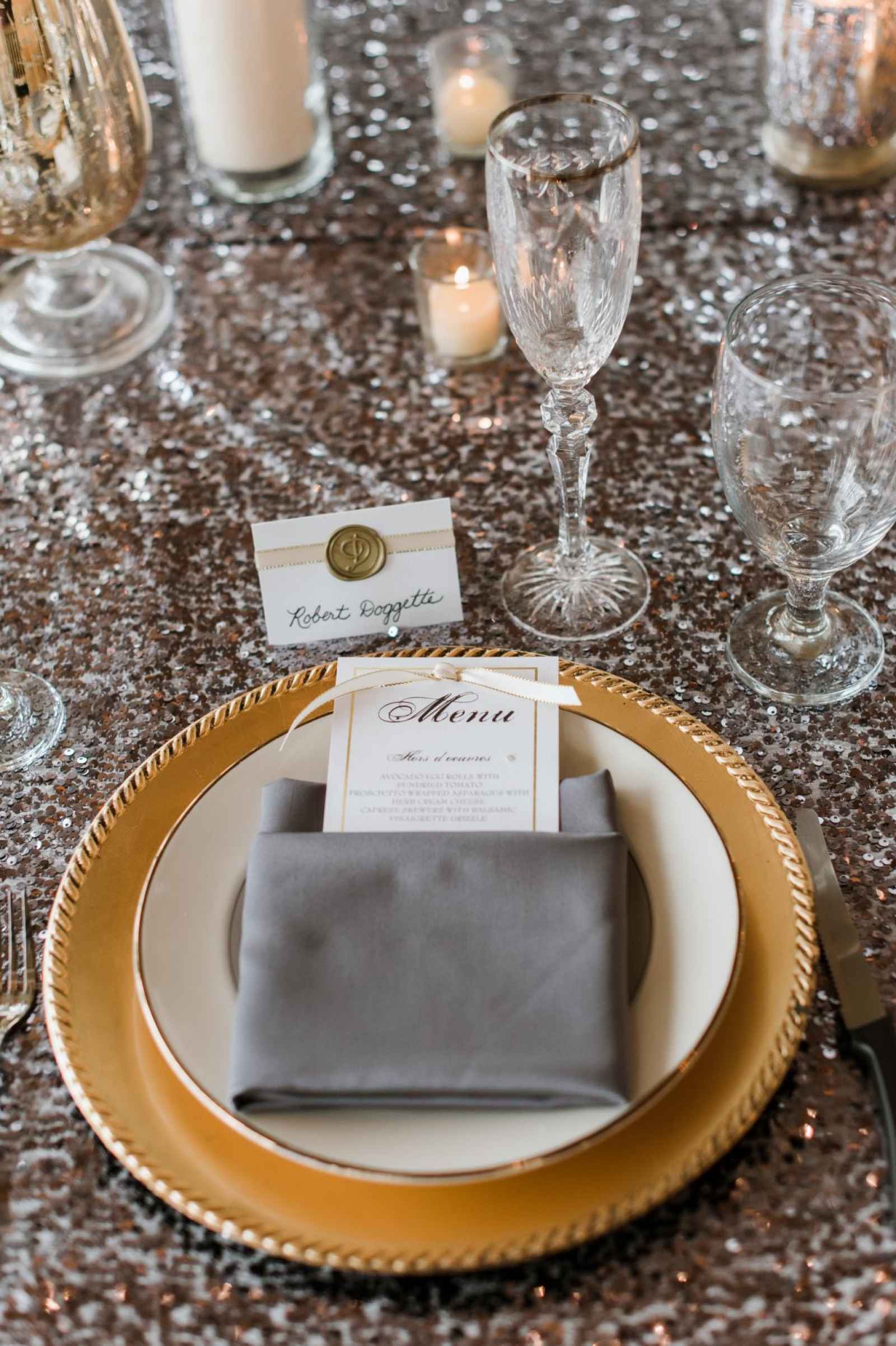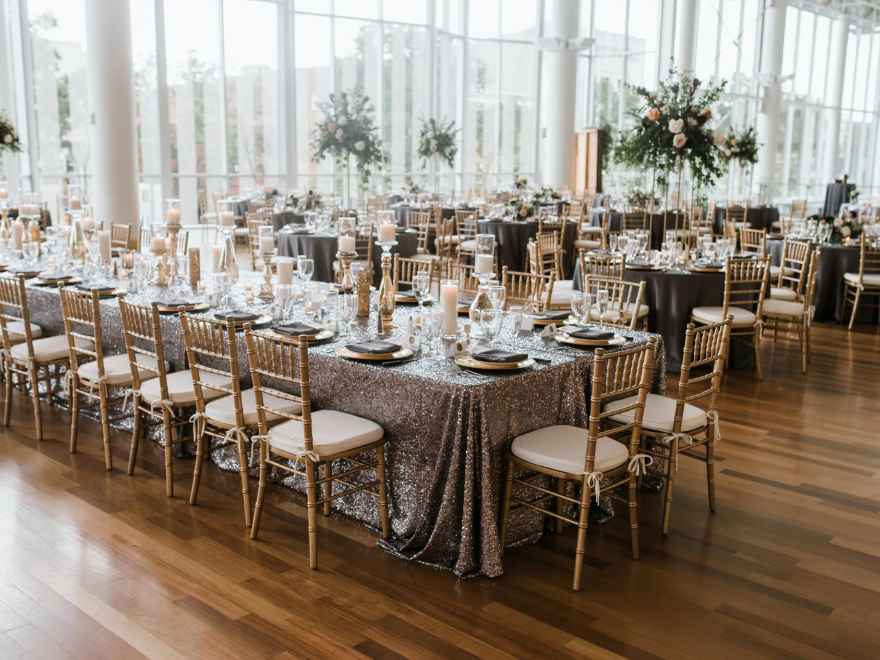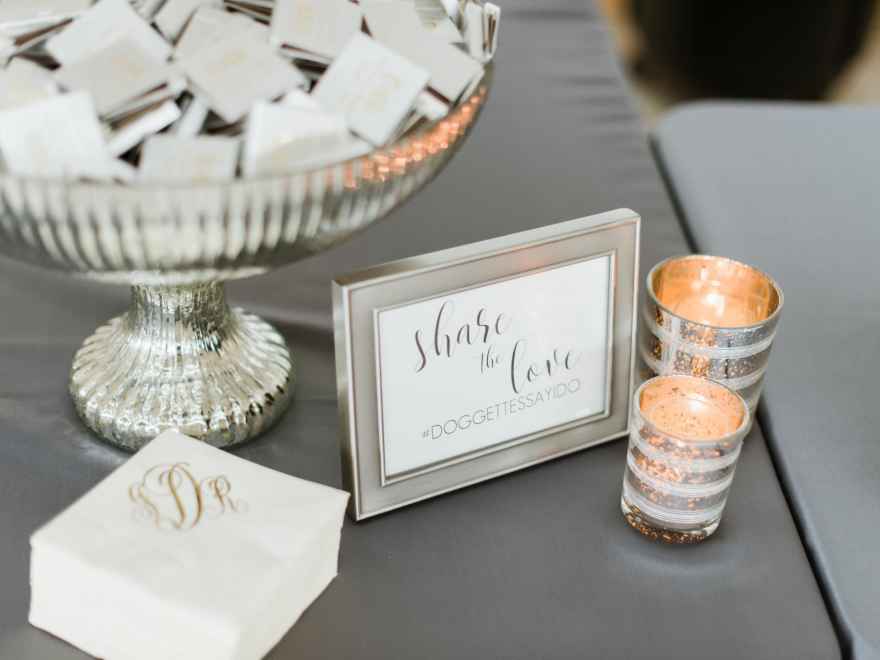 The blend of modern architecture, older buildings and a small town feel were just the sort of things that inspired Jordan in Columbus, Indiana where she grew up. She explains, "We wanted something modern and different, yet elegant and romantic." Not only was it important for Jordan to get married in the church she grew up in, she knew The Commons would provide a spacious, modern atmosphere with sleek lines and large windows.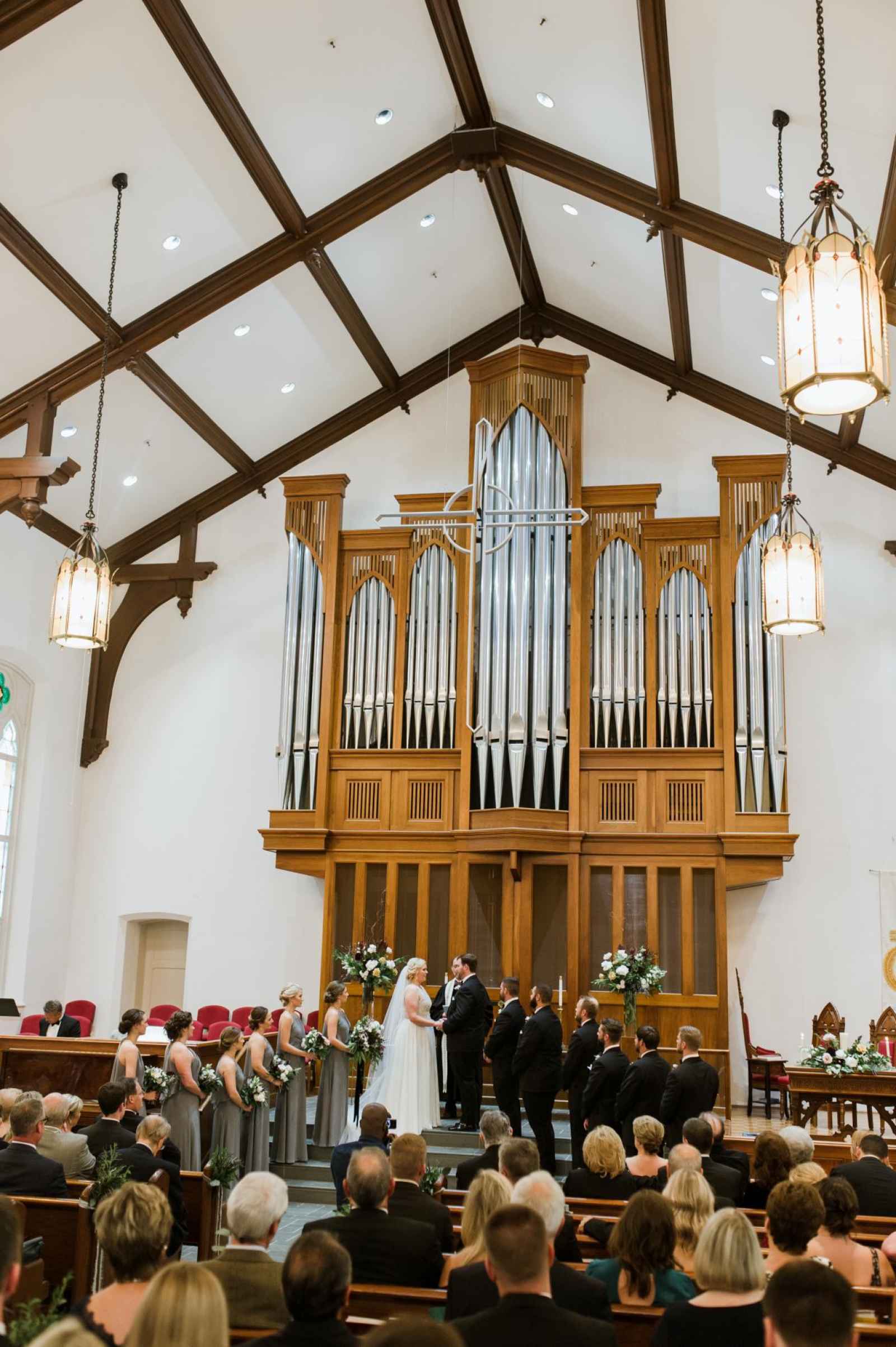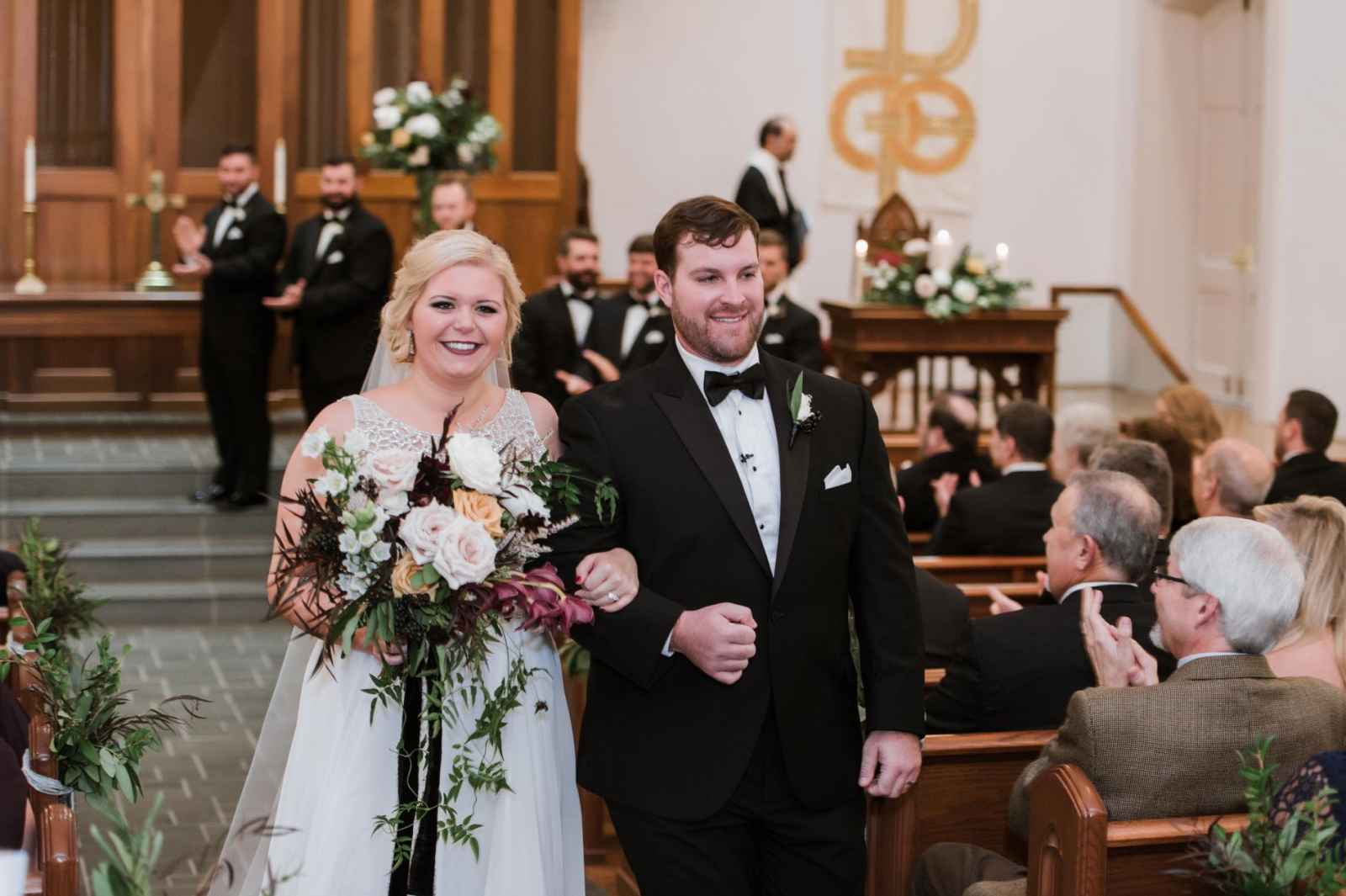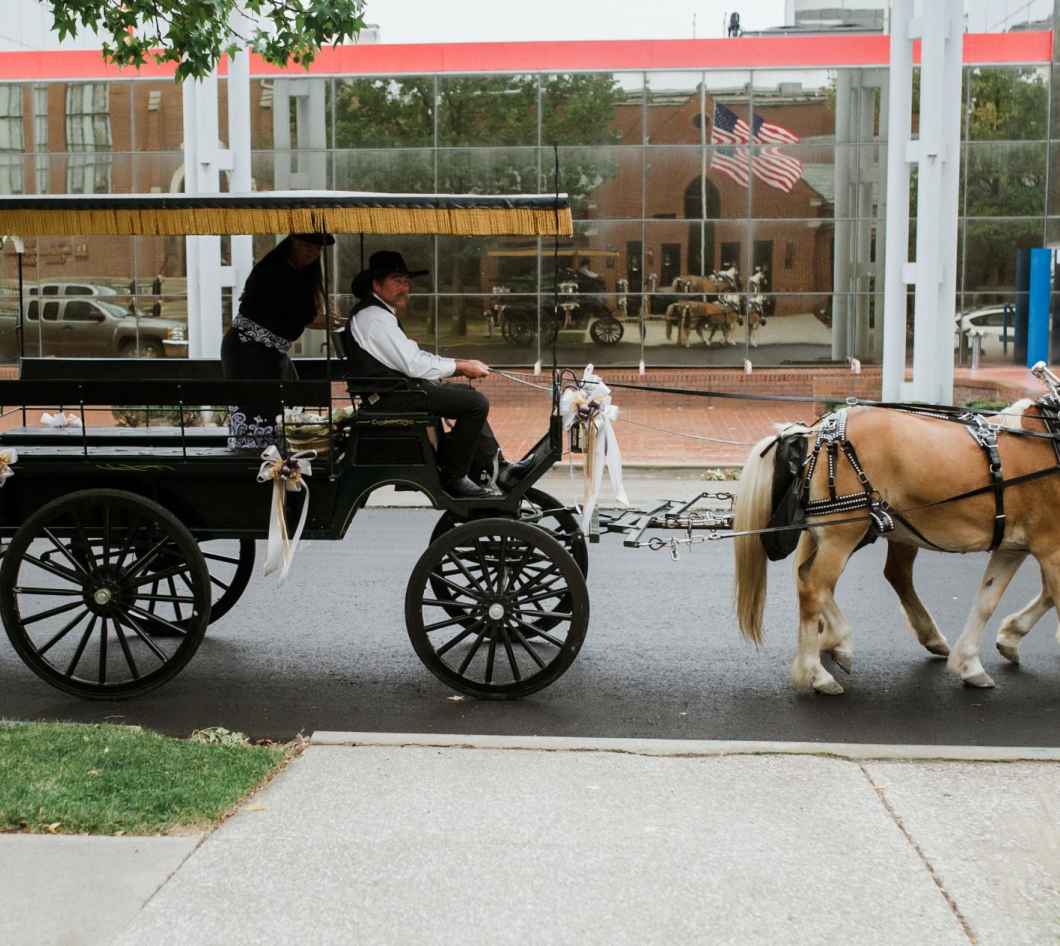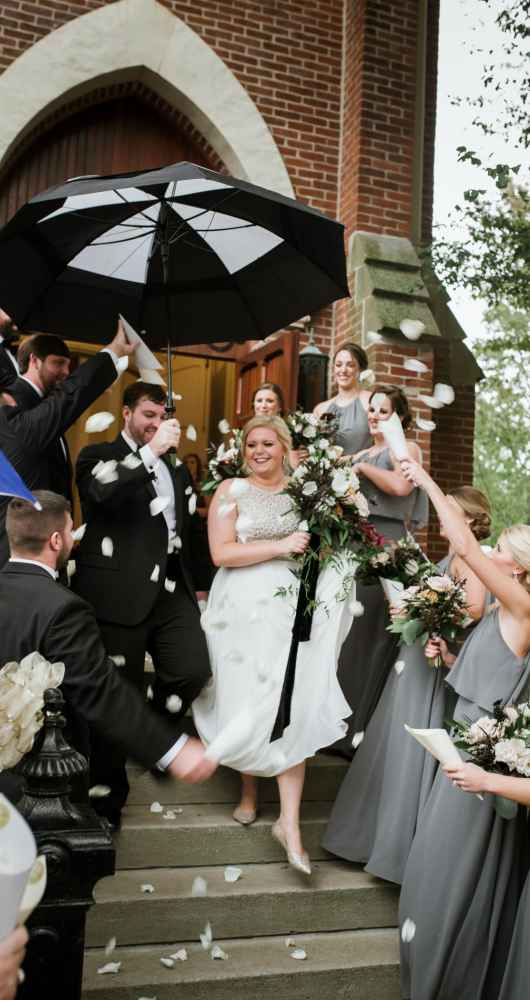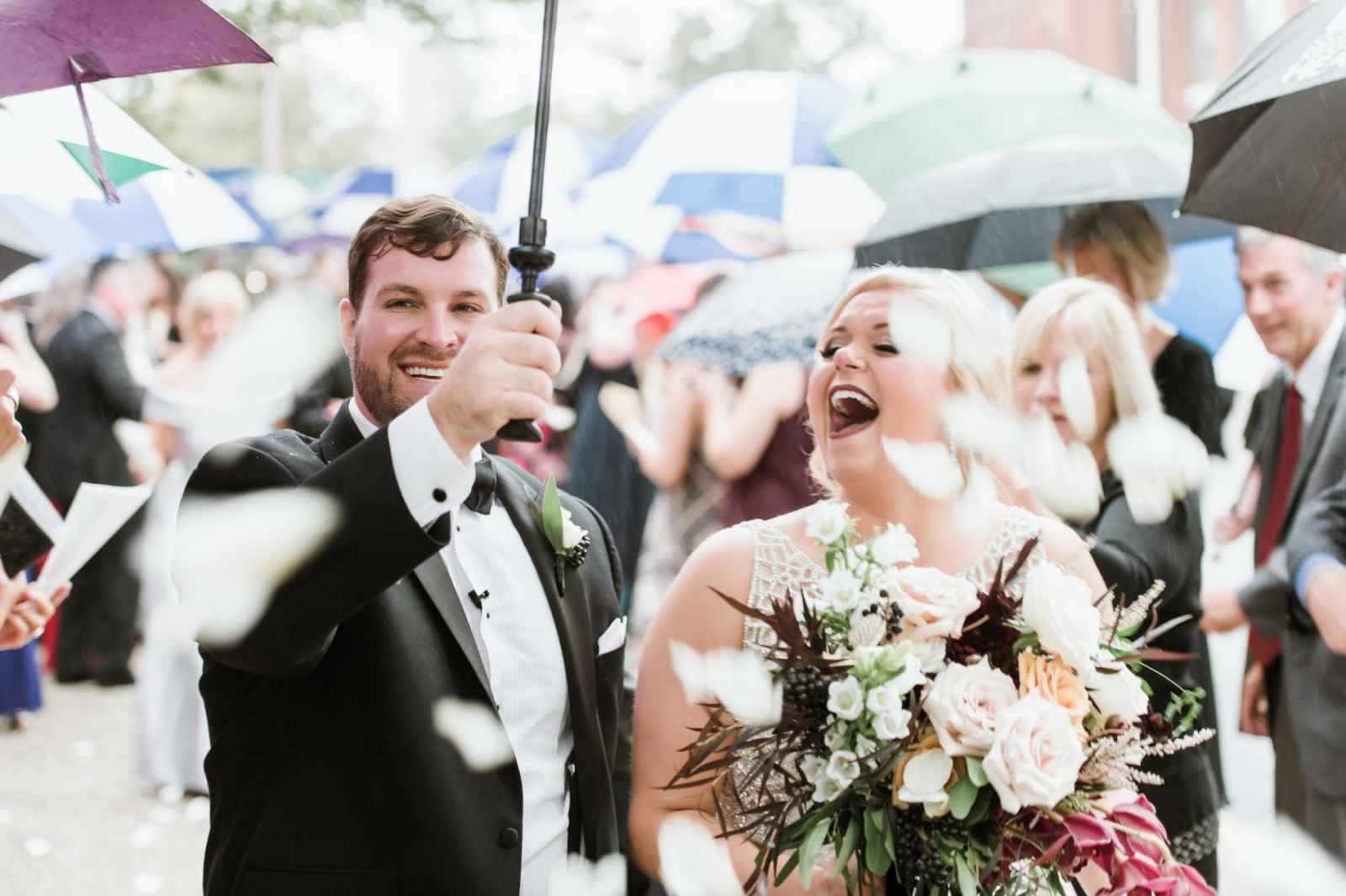 Because Jordan had lived in NYC, it only made sense to go back there to the one and only Kleinfeld's to try on dresses. It didn't take long for her to realize she loved Haley Paige dresses! She fell in love with the top half of her 'Dori' gown and bottom half of her "Ellie" gown. She made her final purchase at Marie Gabriel Couture Bridal. The next step was having her custom Haley Paige gown made!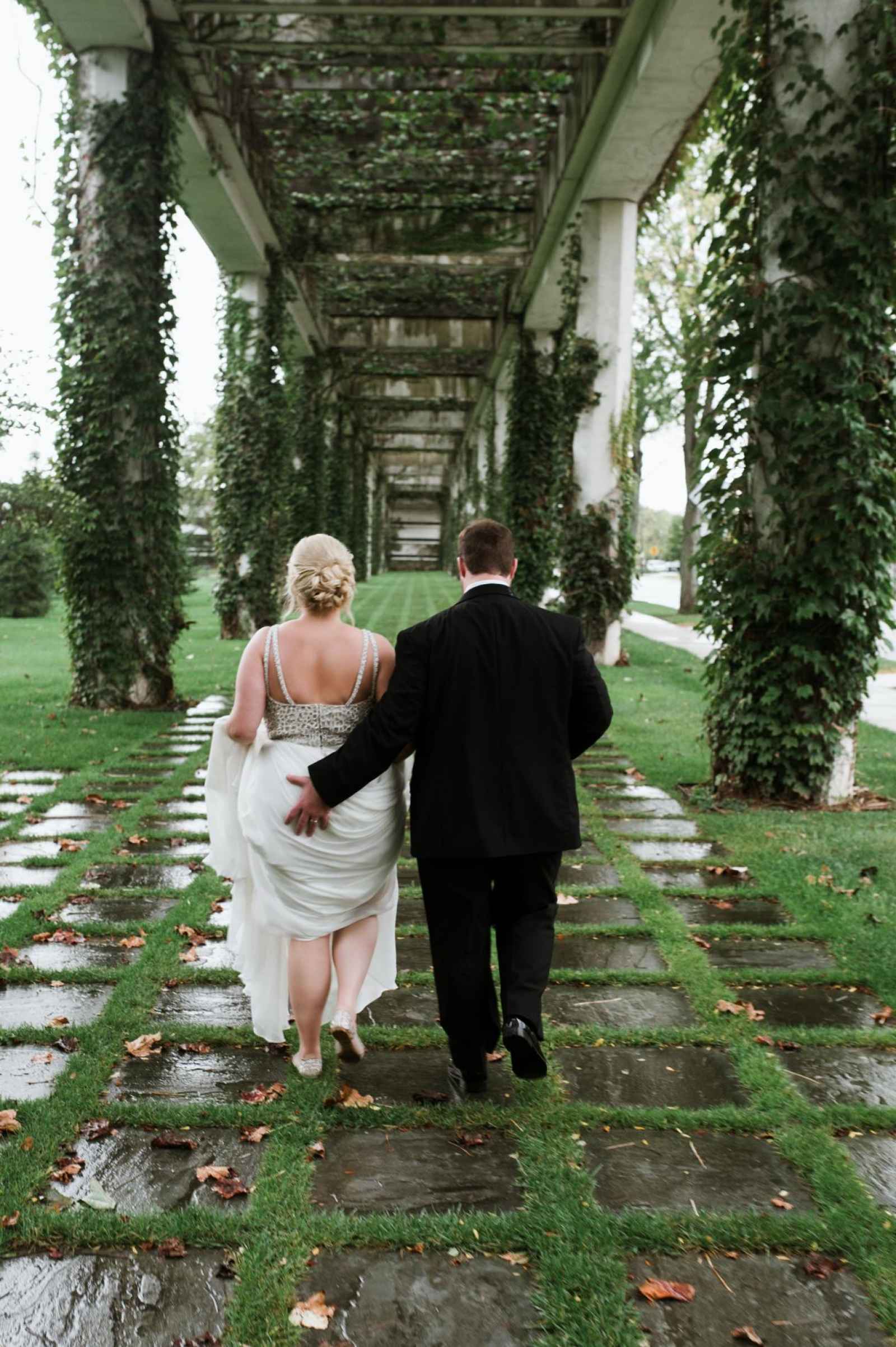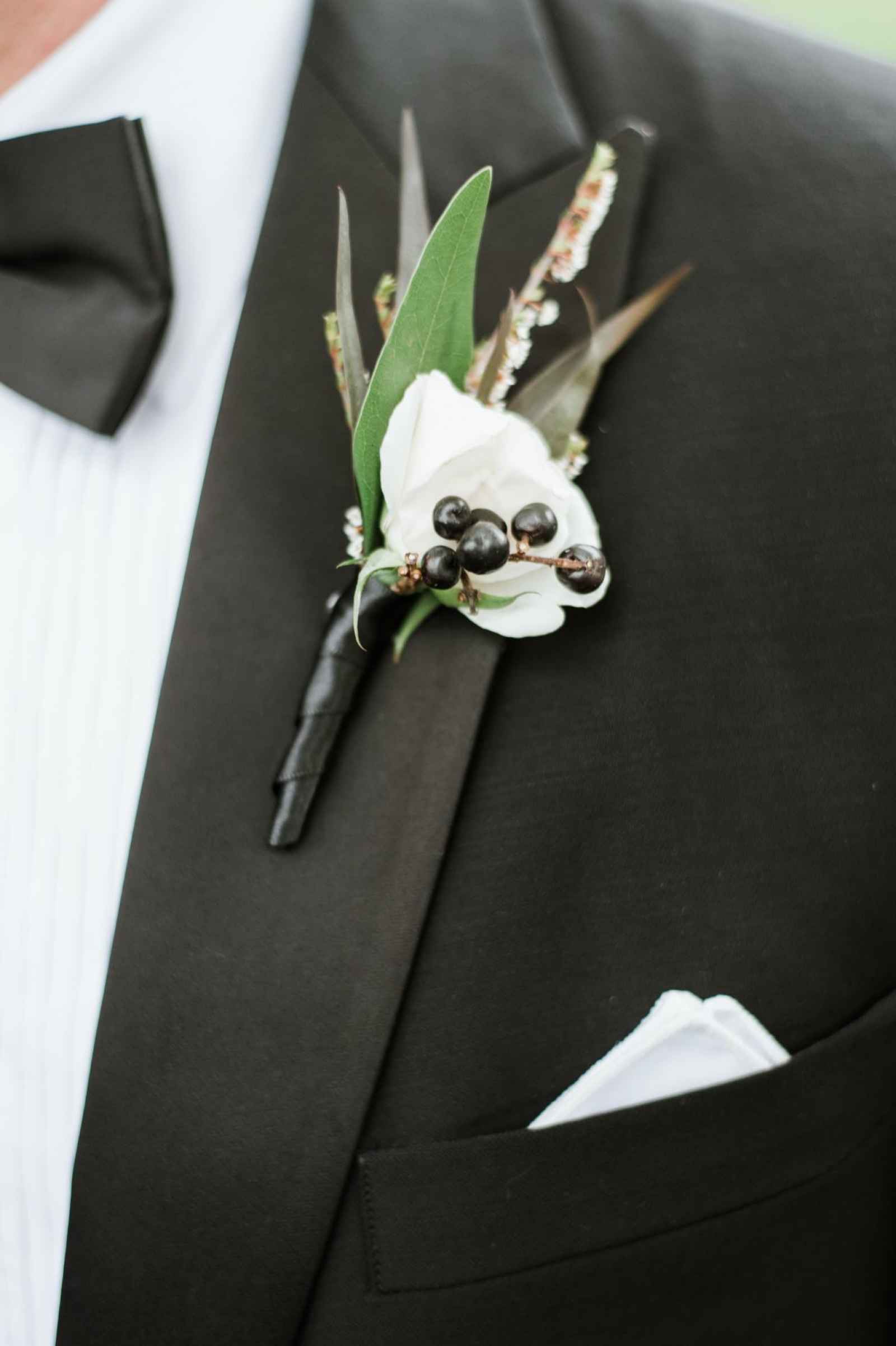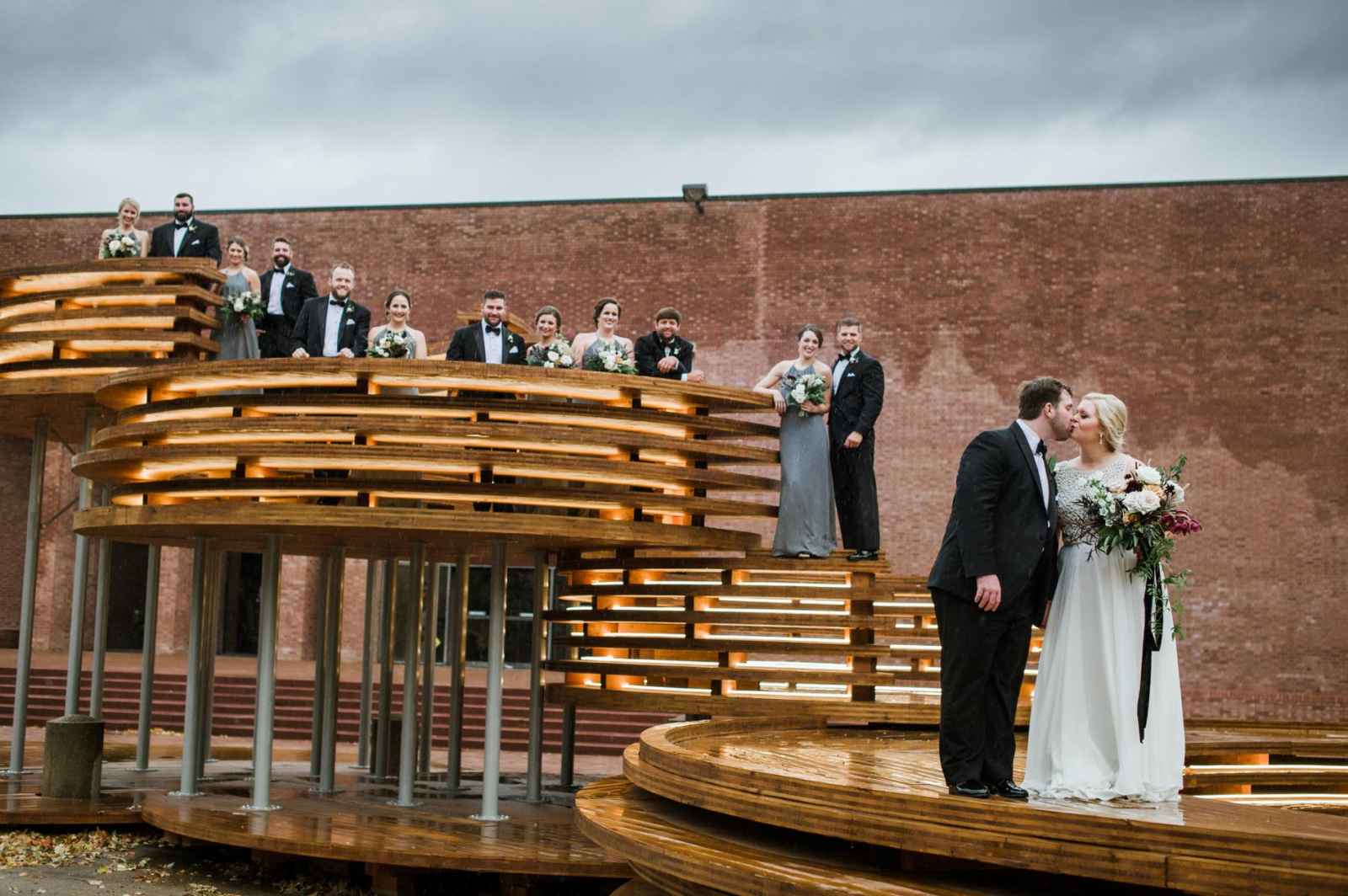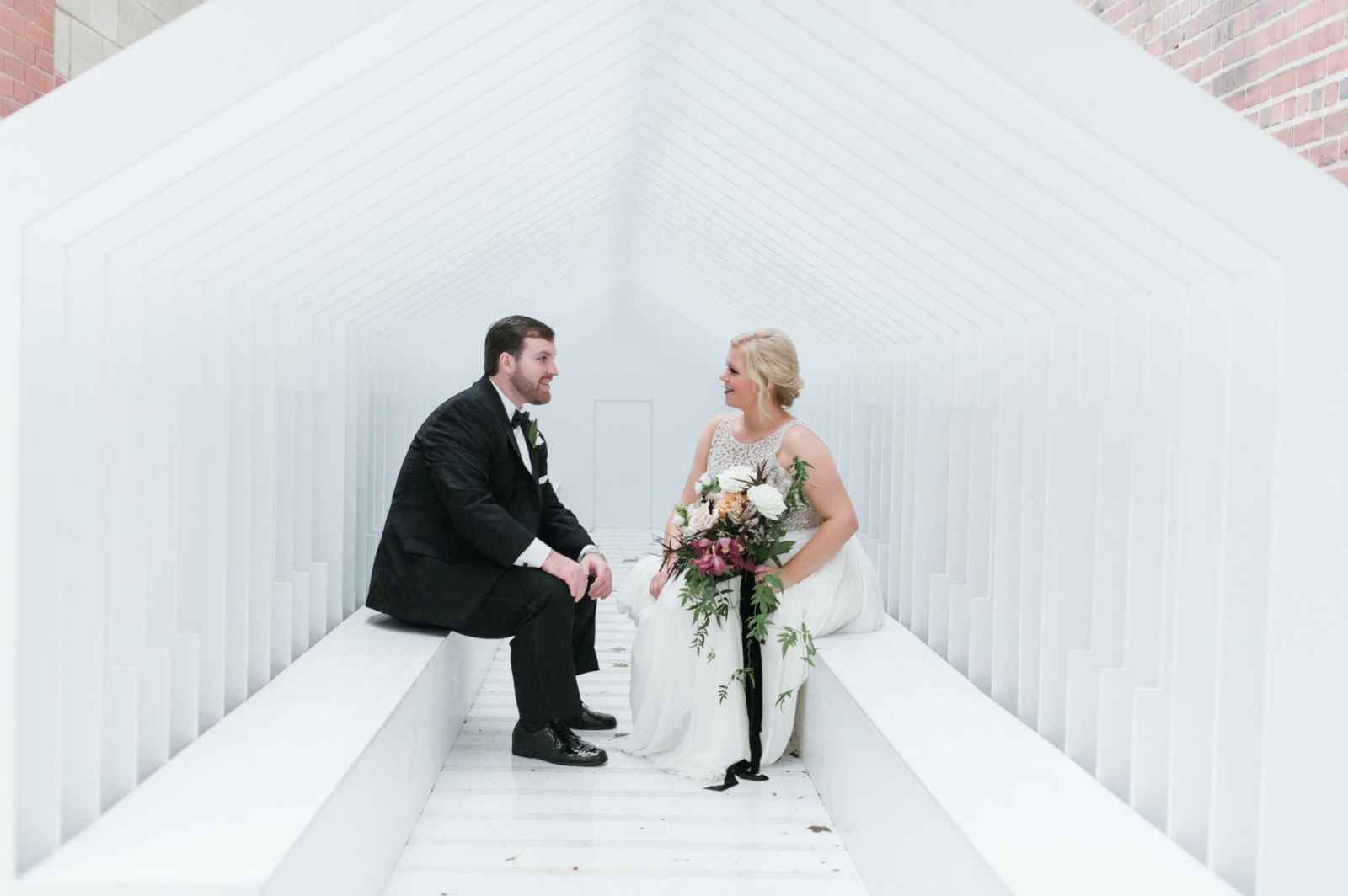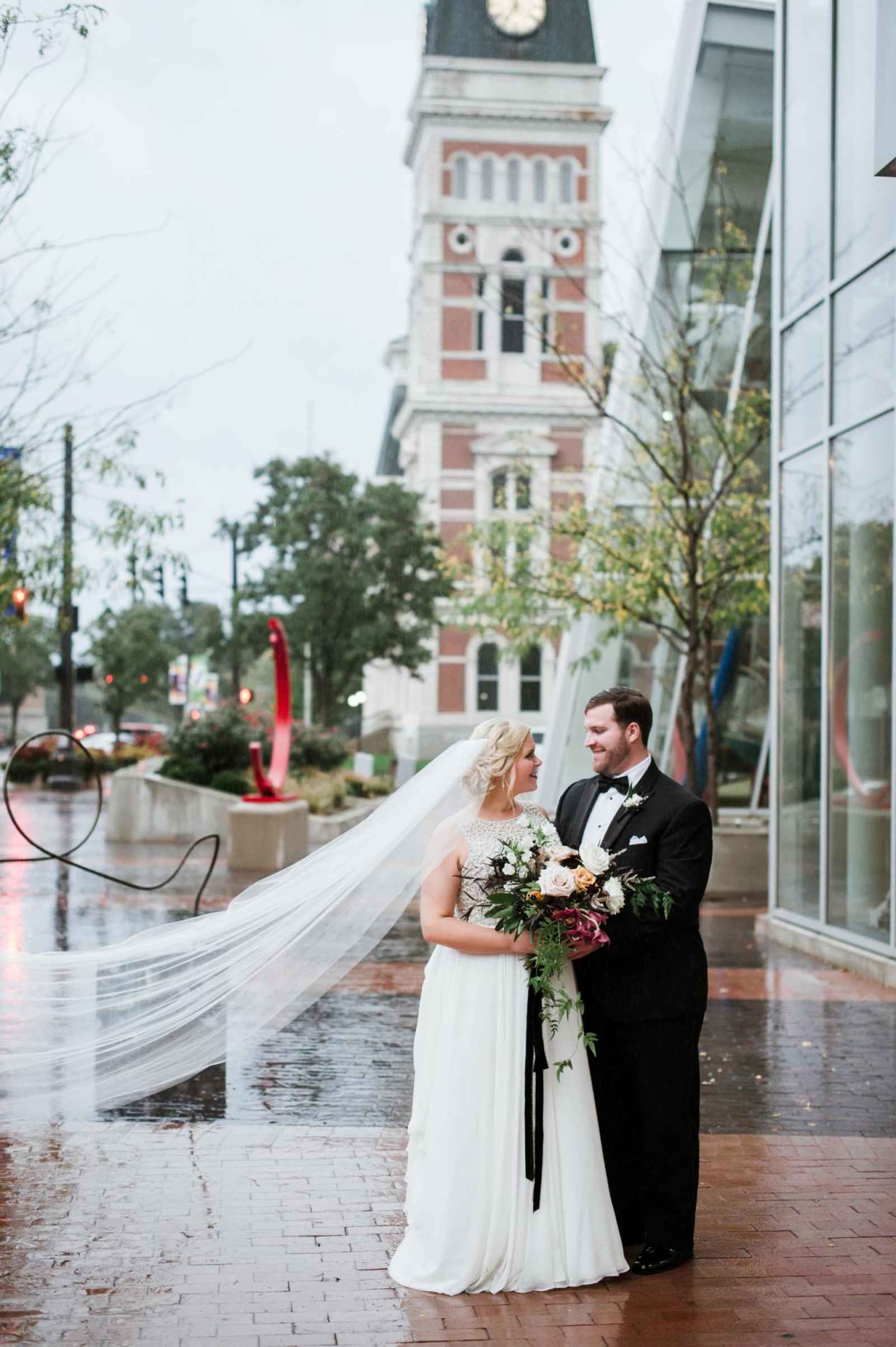 From a special "first look" with her dad, a surprise carriage ride, releasing of white carrier pigeons and iconic Columbus architecture pictures to a "memory table" and a book of handwritten letters from Jordan's second grade students, this couple's special day was filled with just the right touches. Jordan adds,"We had the ridiculously fun and talented Sly Band from Cincinnati! When we had a phone meeting earlier in the week to go over final details, the manager asked me if I had any requests, and I said all I wanted was for it to be lively! At one point, I looked up into the exposed rafters 100 feet up and saw a trumpeter jamming out. They were the perfect fit for our upbeat and energetic guests! Oh, I can't forget we had a late night snack of trays of Chick-Fil-A chicken nuggets delivered. My husband LOVES Chick-Fil-A, and I don't even eat meat. So, if that isn't love, I don't know what is!".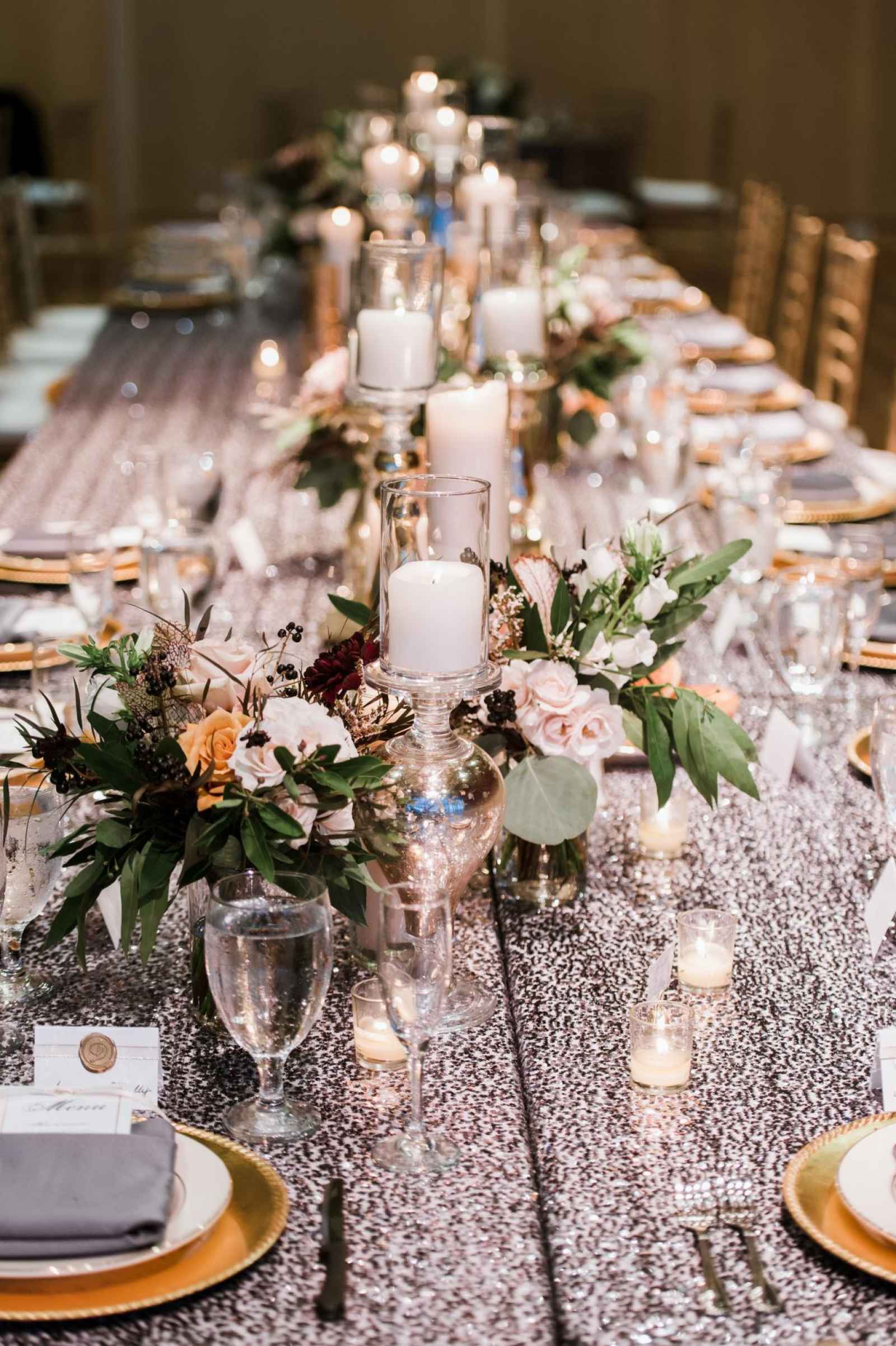 Advice From the Bride
"I would definitely say, breathe!" Jordan says. "Try to do a little bit either every other day or every weekend. Either higher a wedding planner if it's in your budget, or get a reliable friend and a checklist with a timeline to ensure things are getting done! It will feel so good to mark things off that list! Lastly, a little glass of wine makes every little (I mean gigantic) upset in your planning seem not so terminal. Remember the end goal: The two of you married!"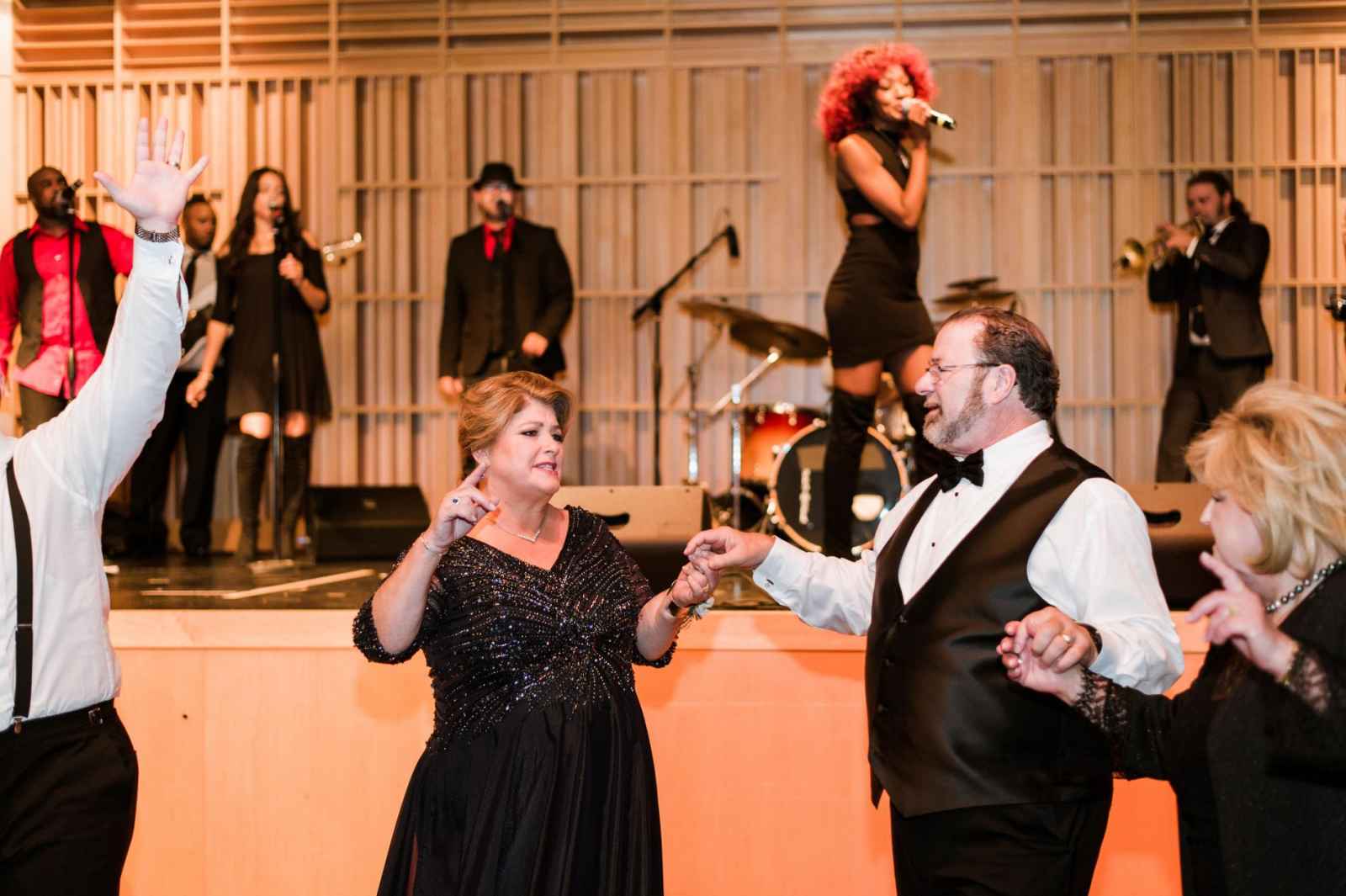 What We Love
"I had heard of WeddingDay Magazine well before I was even engaged! I had two different copies of magazines I browsed through and frequented the website many times. I often went to the inspiration tab to see what other couples had chosen for their day!"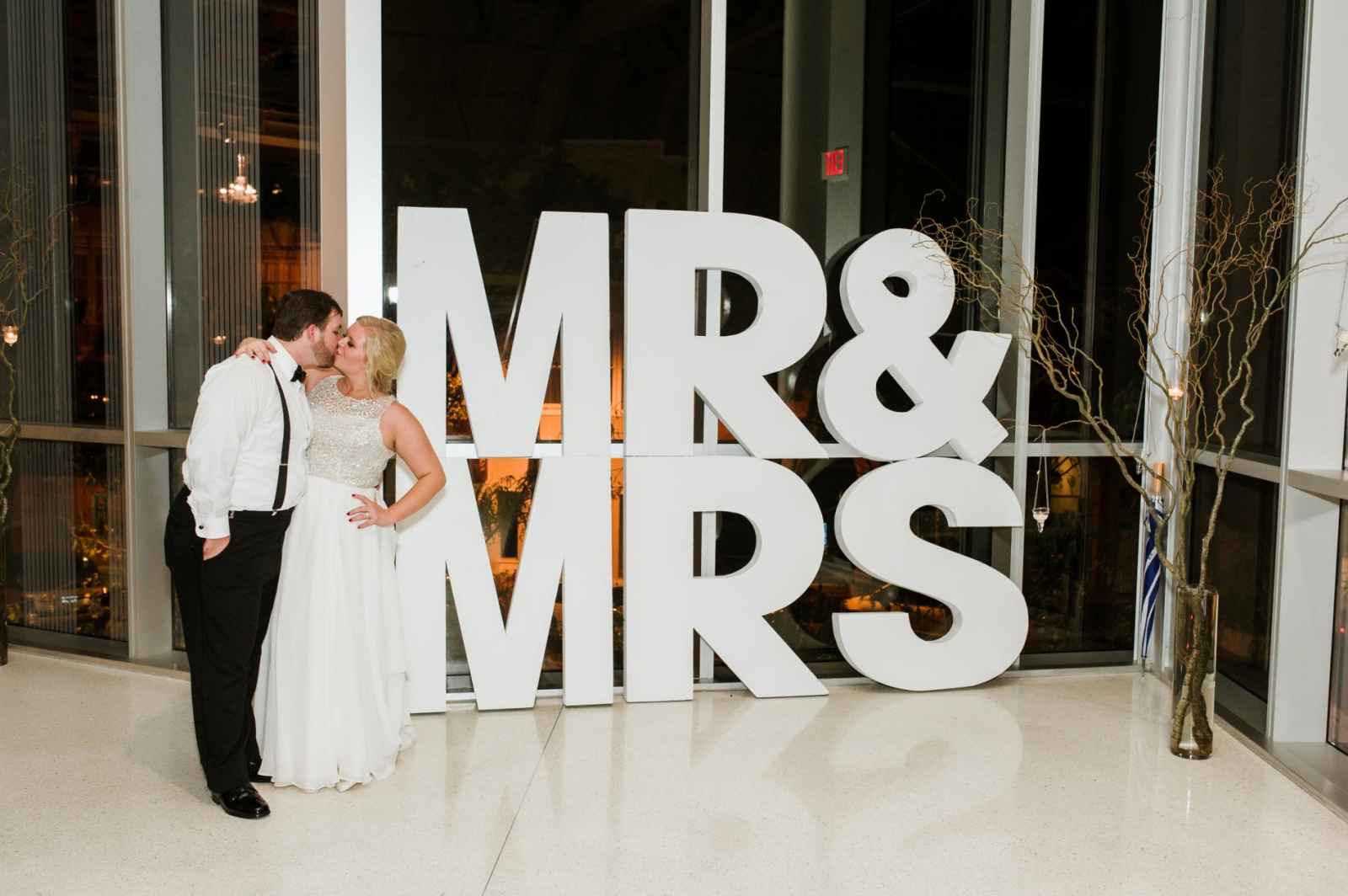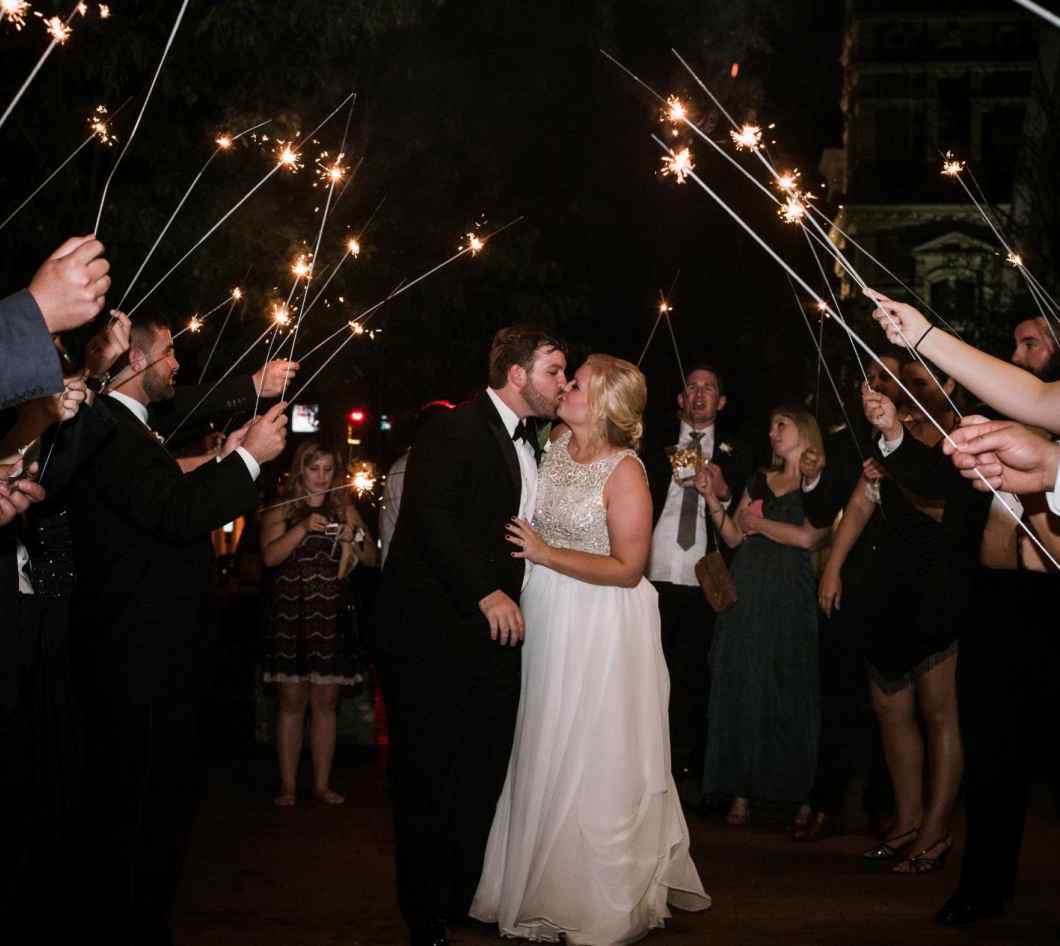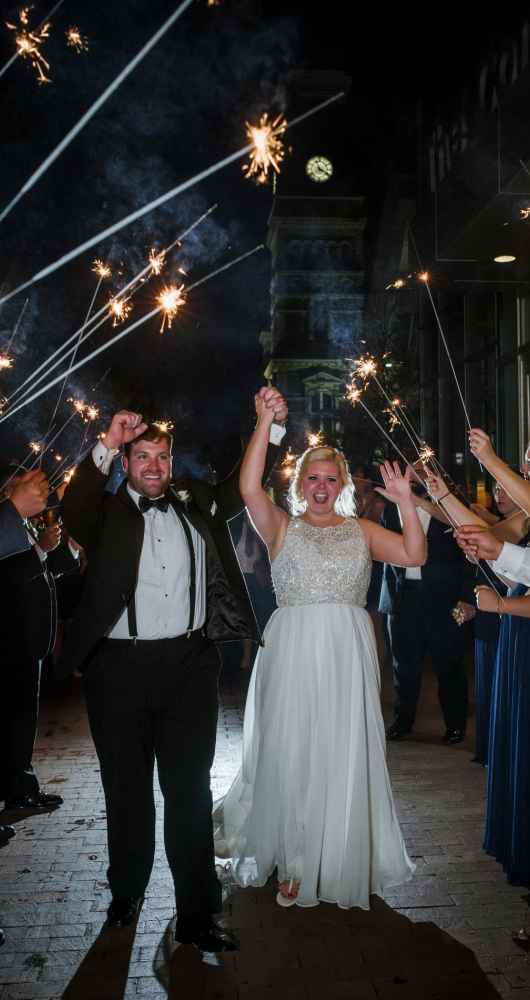 See Jordan and Bobby's wedding video here: Wedding Video | Jordan + Robert | Columbus, Indiana 


 
are you a bride-to-be?
We'd love to plan with you on weddingday-online.com. Let's get started!

are you a wedding extraordinaire?
Join WeddingDay Magazine in inspiring brides by partnering with us! See how here.