Jordyn met Mark at church when her father, their pastor, encouraged her to welcome Mark into the church. And eventually...they fell in love.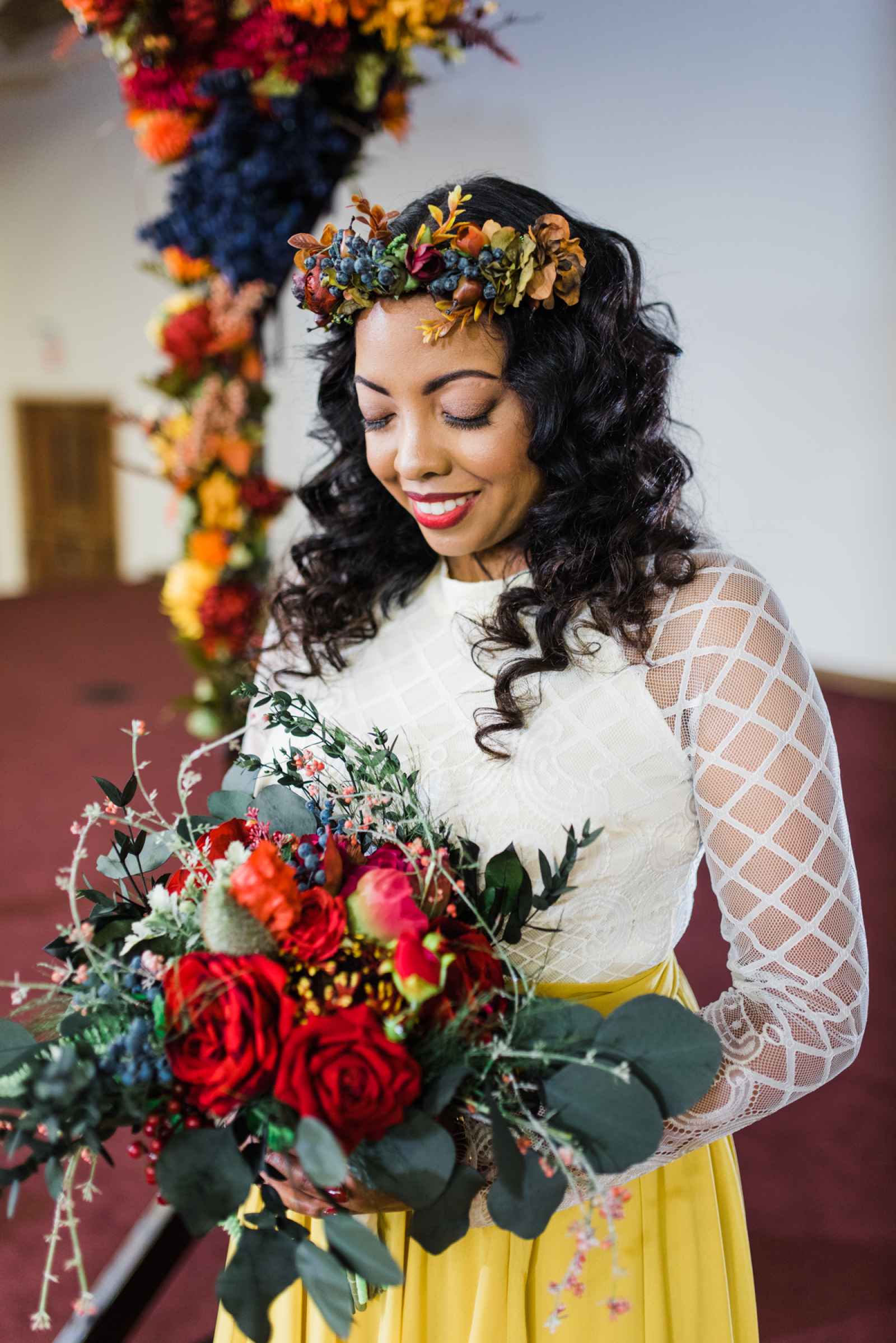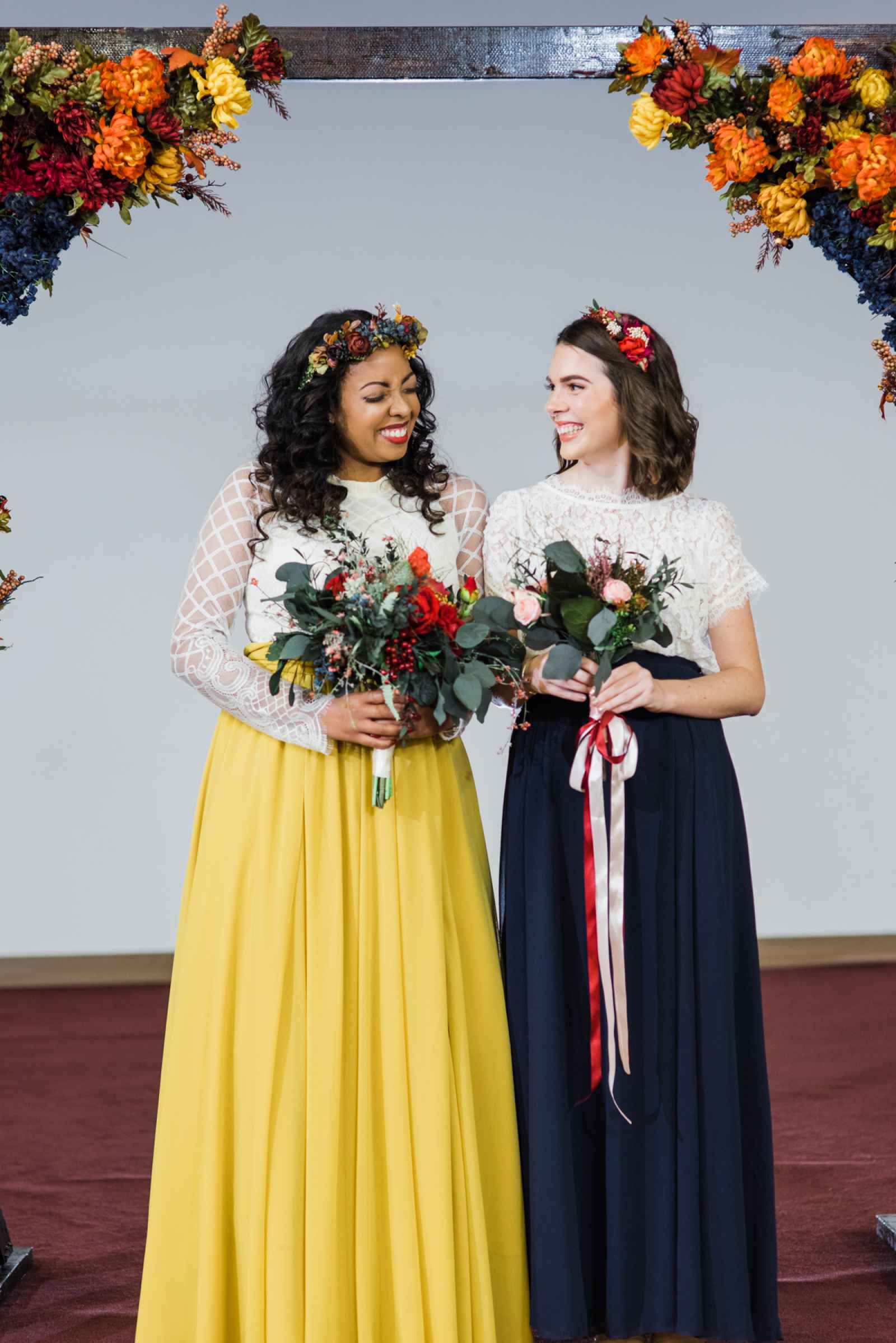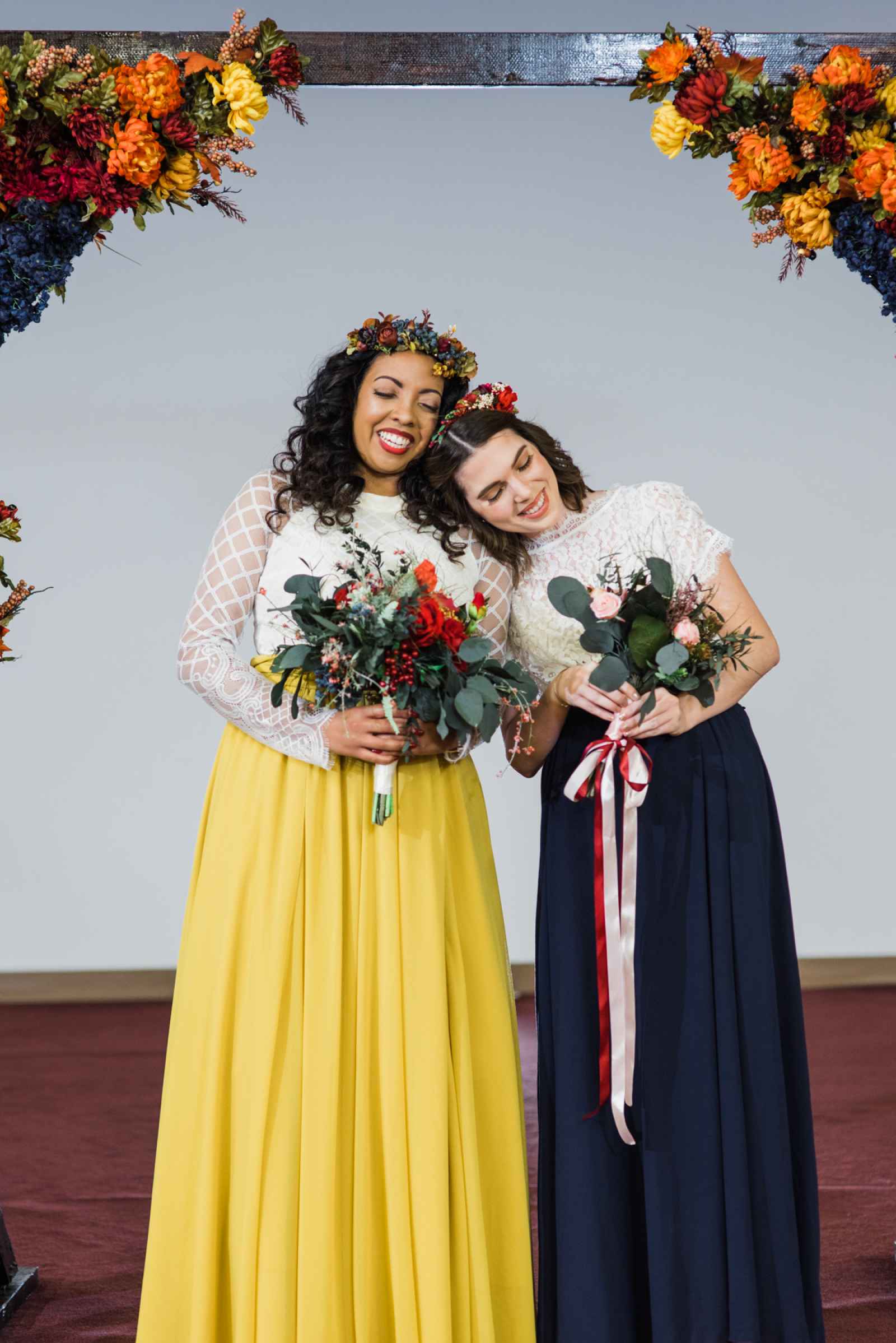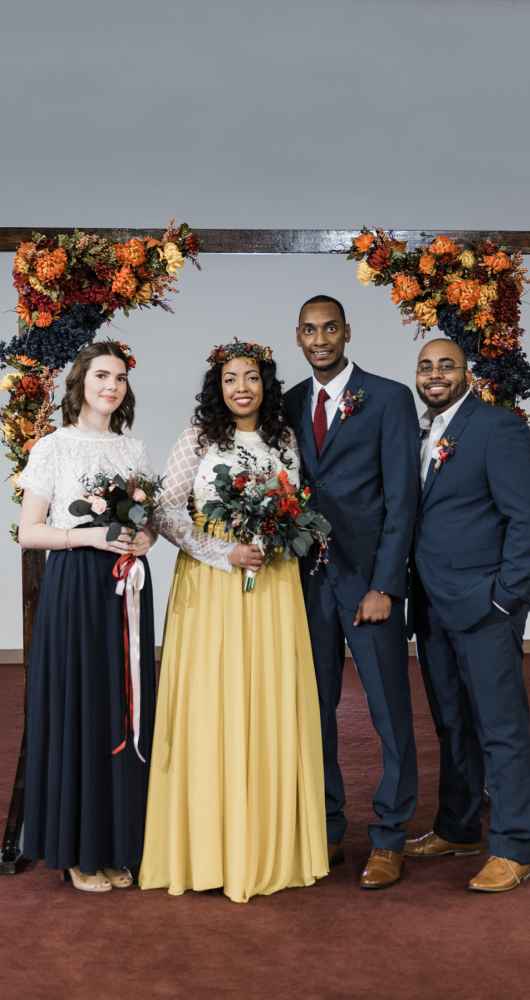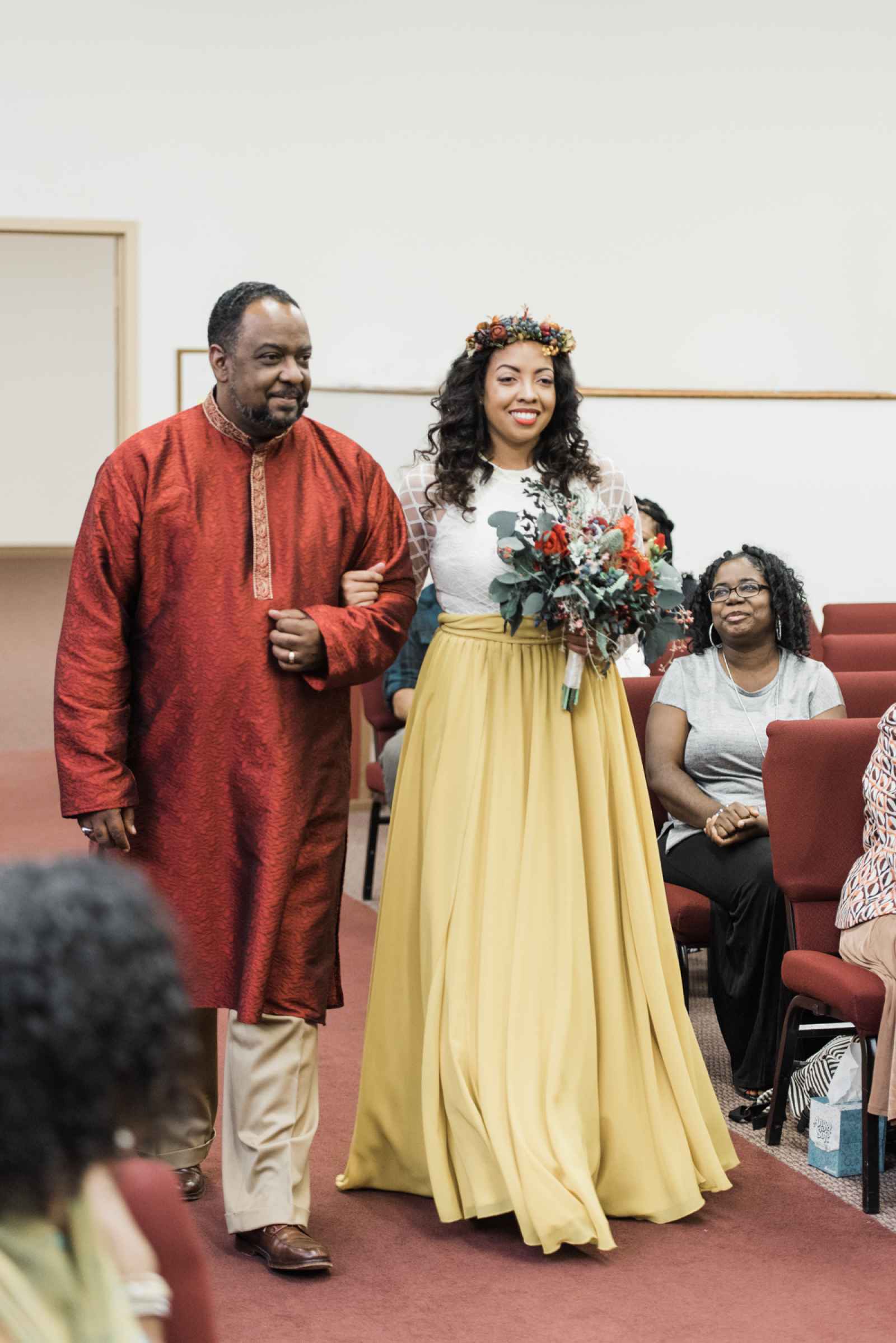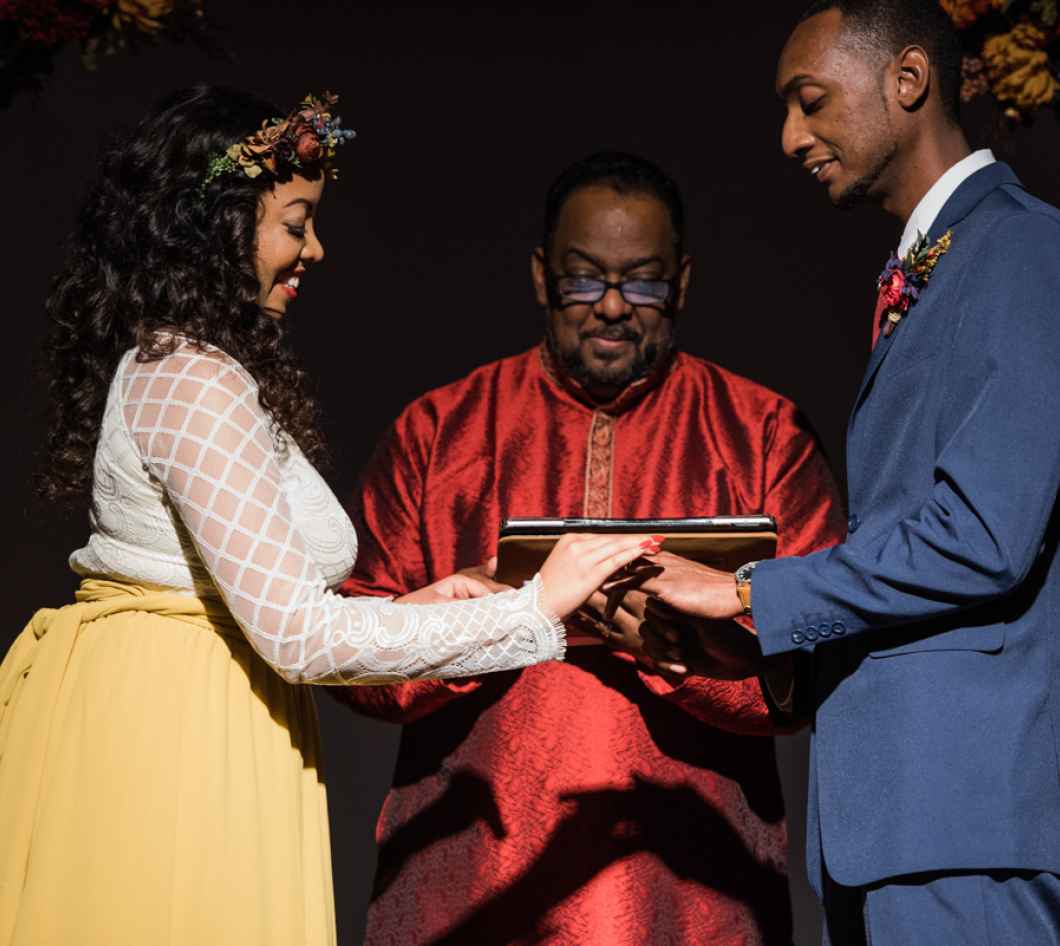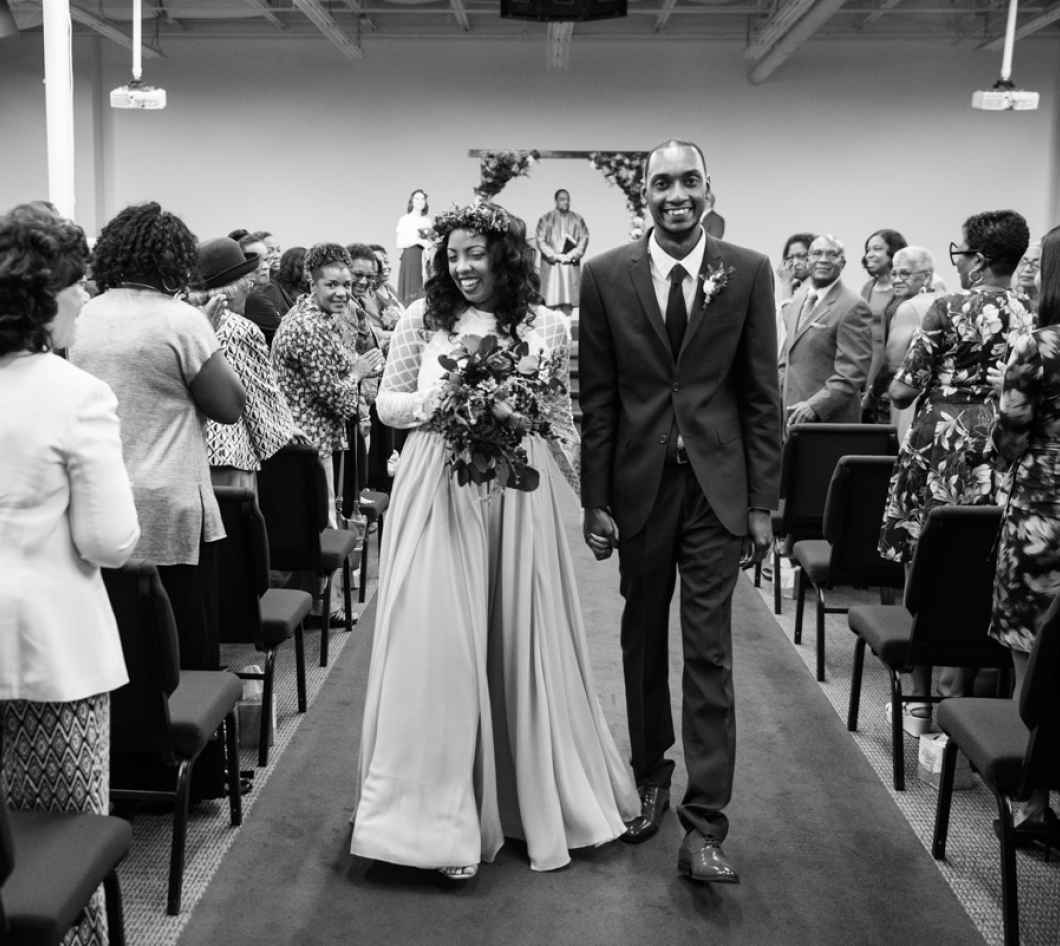 "Mark proposed at my birthday party," says Jordyn. "My brother and I share the same birthday, so it is always a big deal in my family that we have our birthday together. My whole family was there, and he proposed when we were opening presents."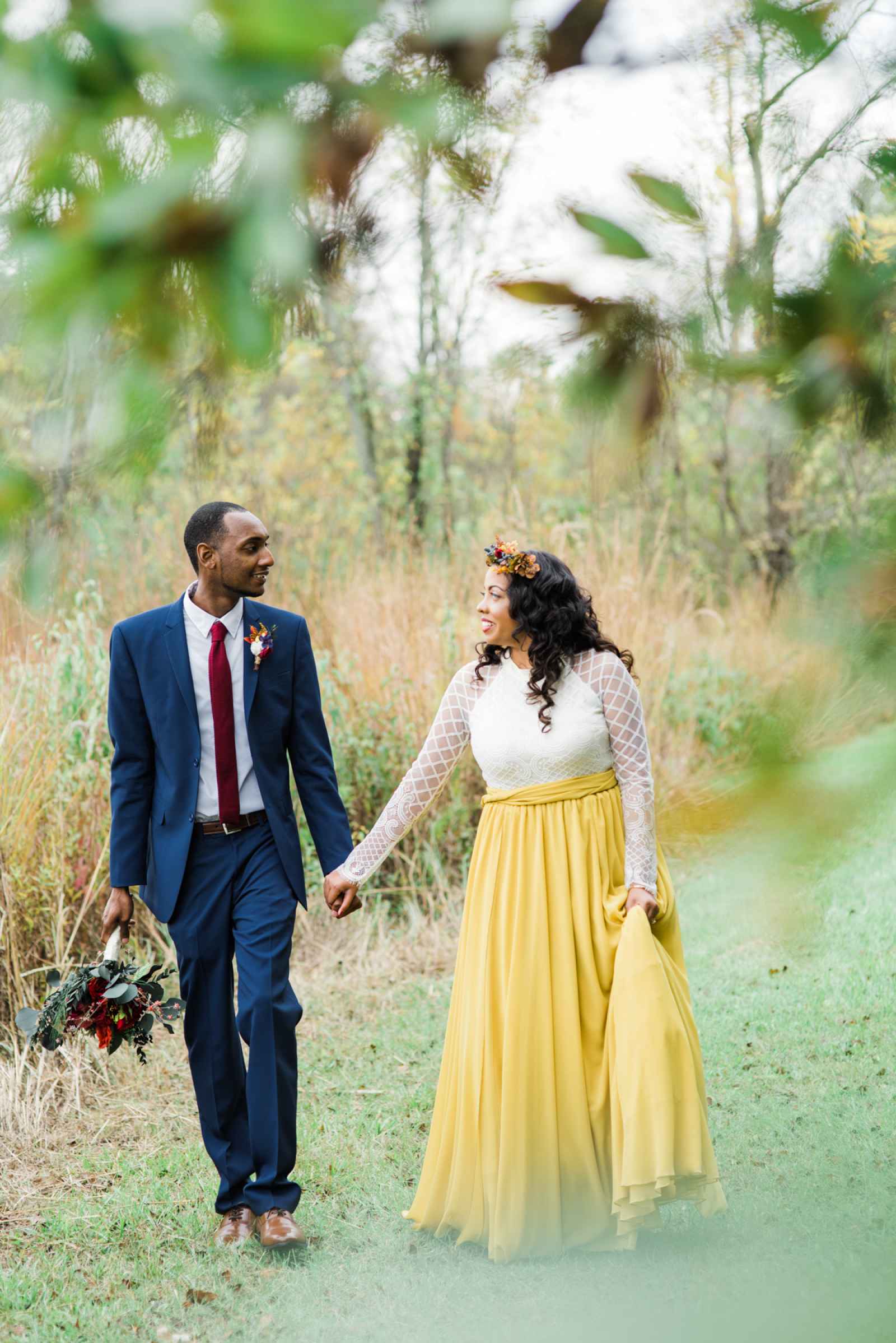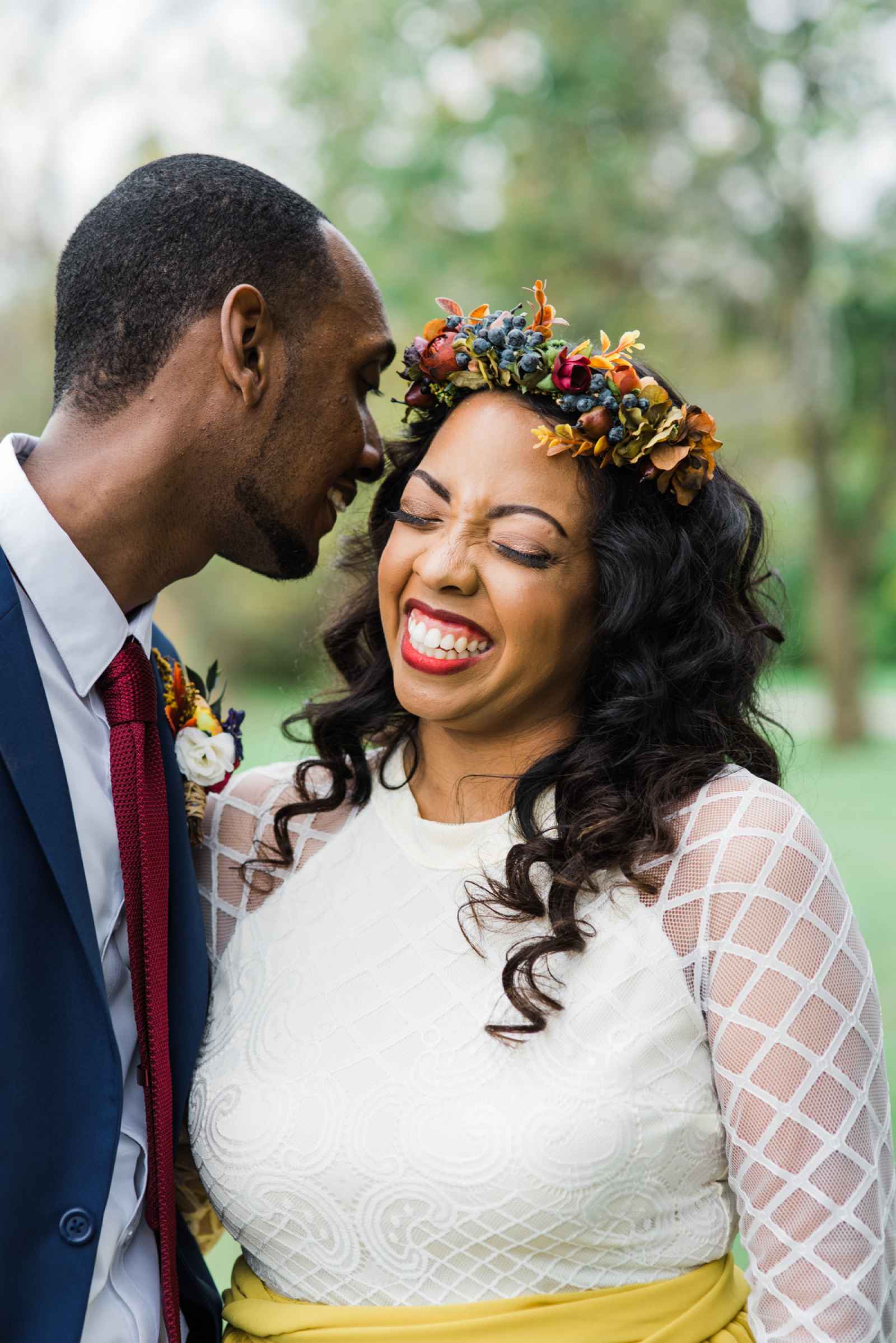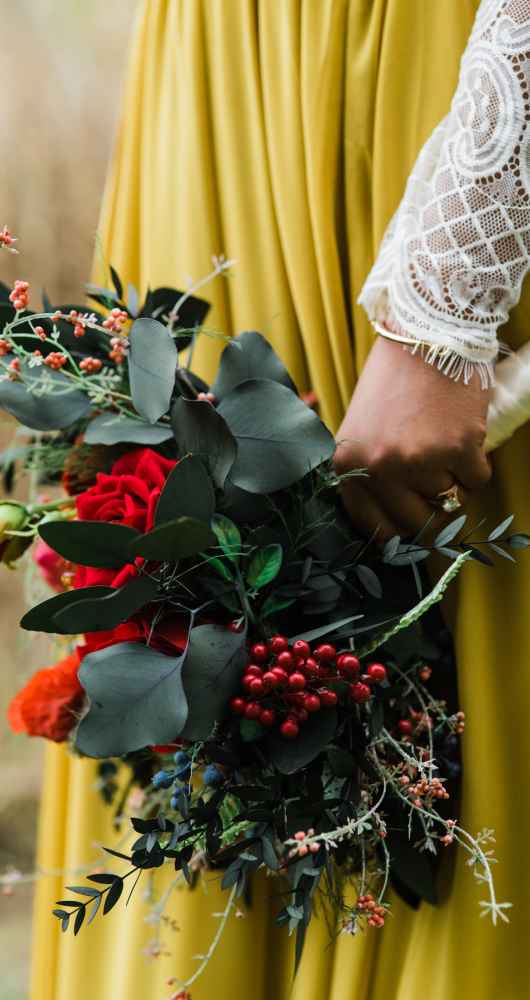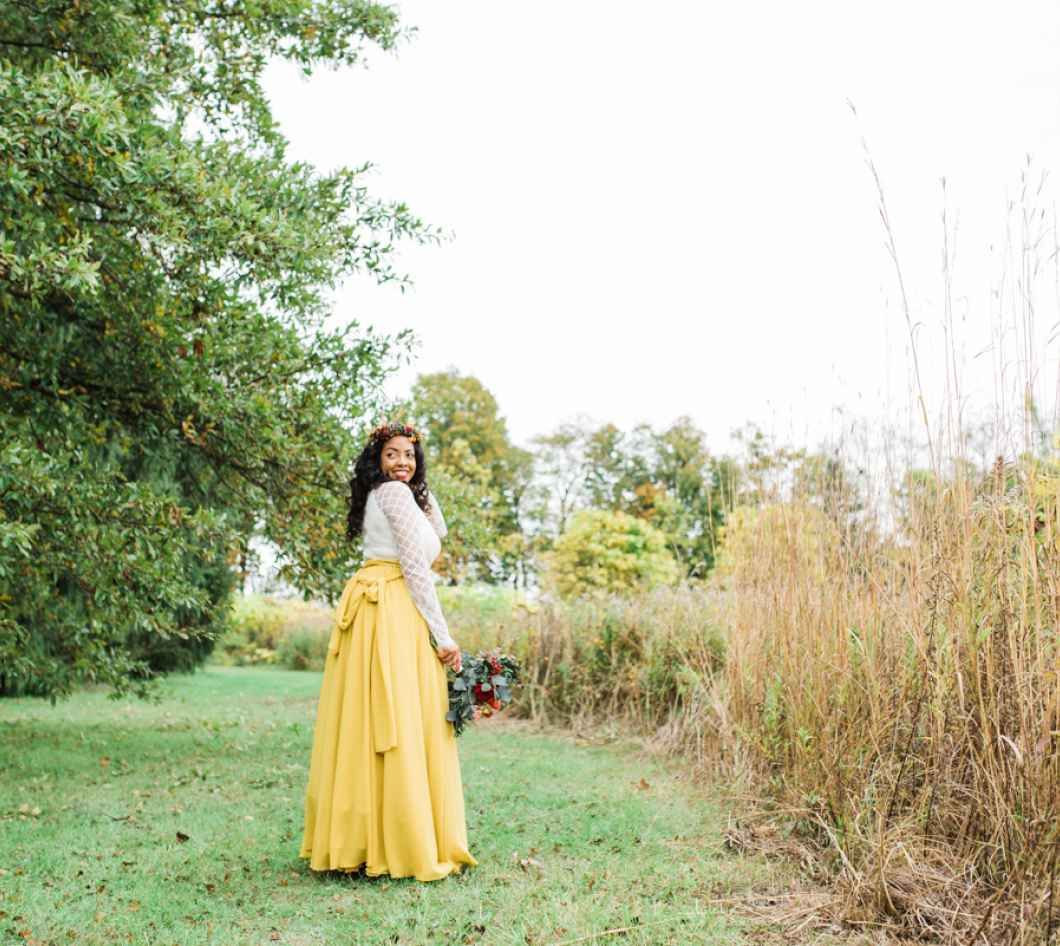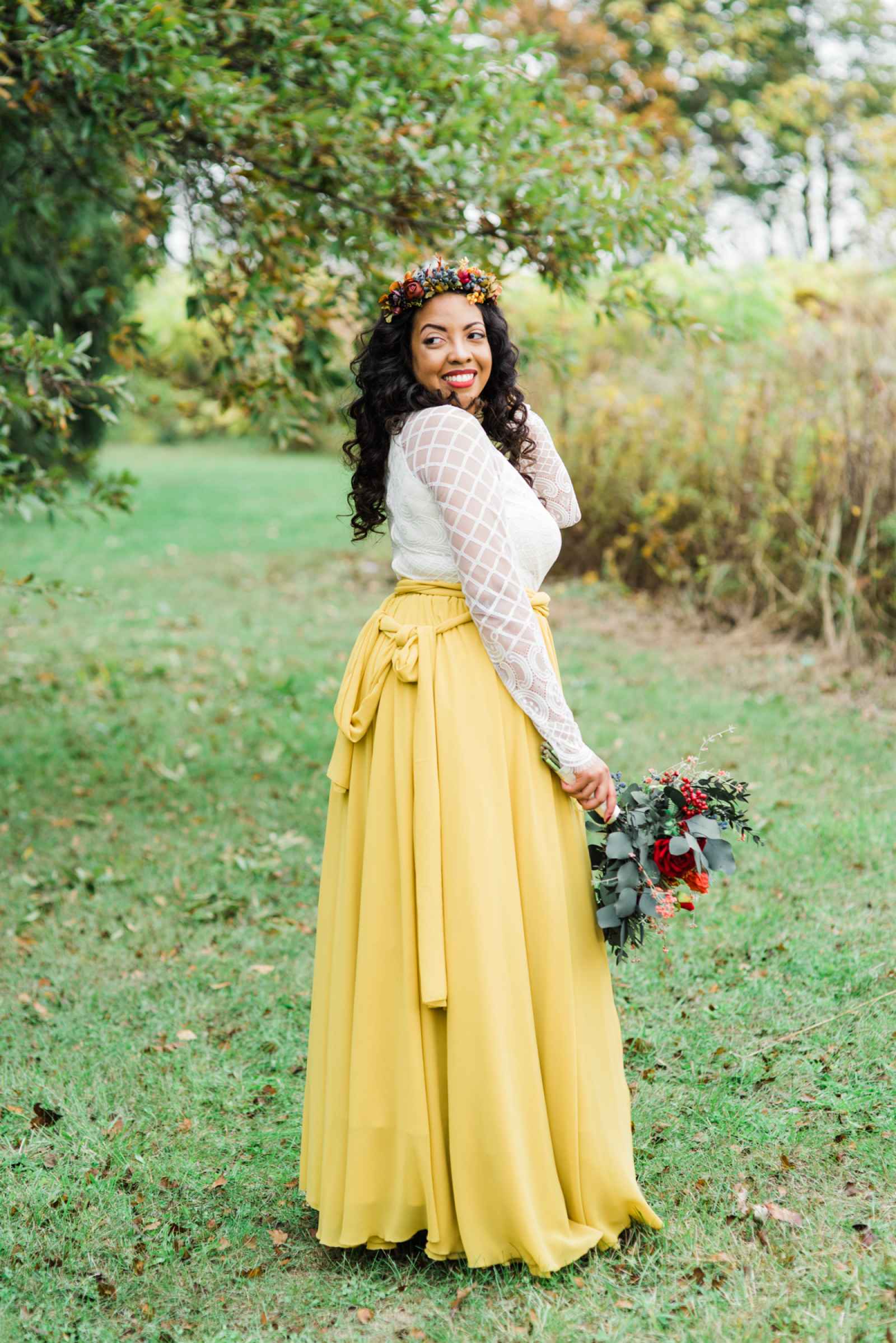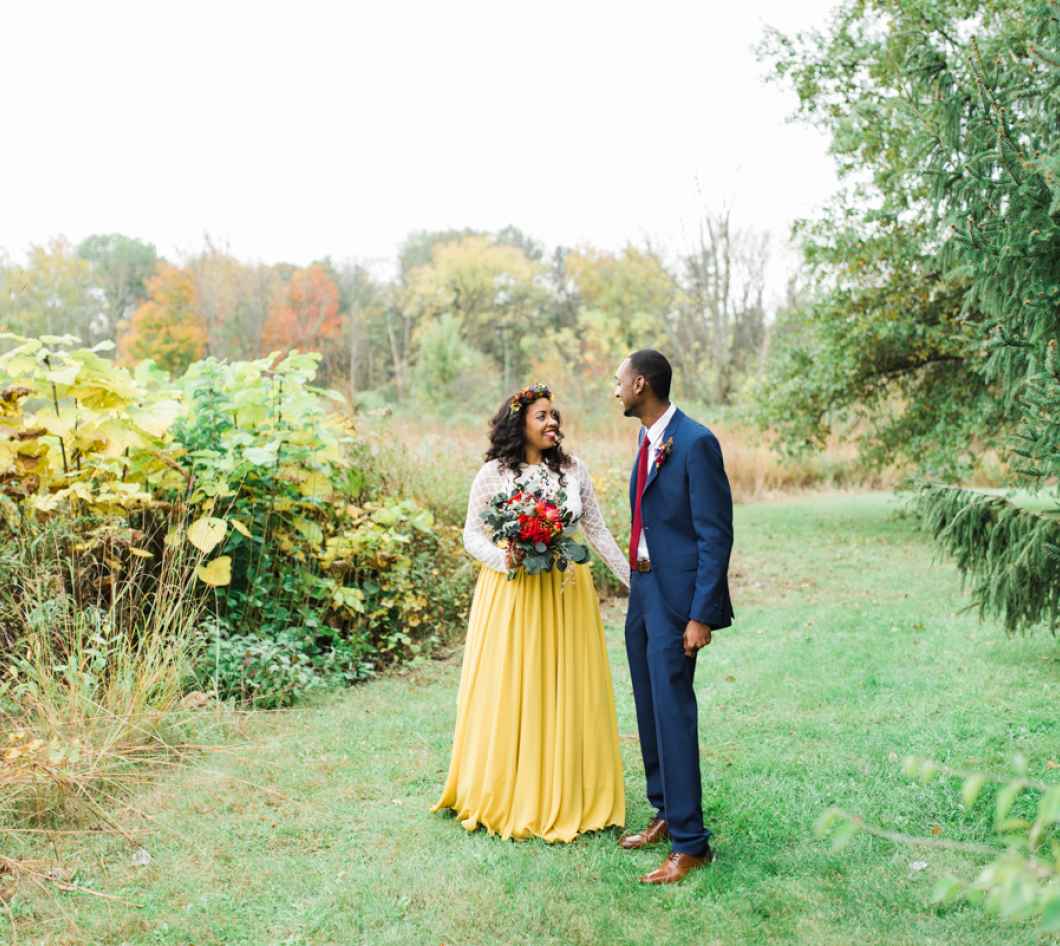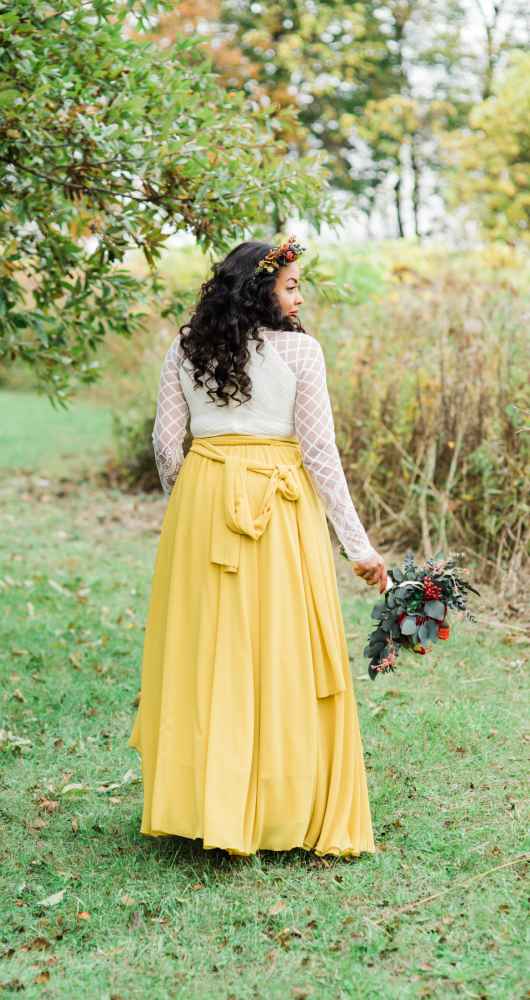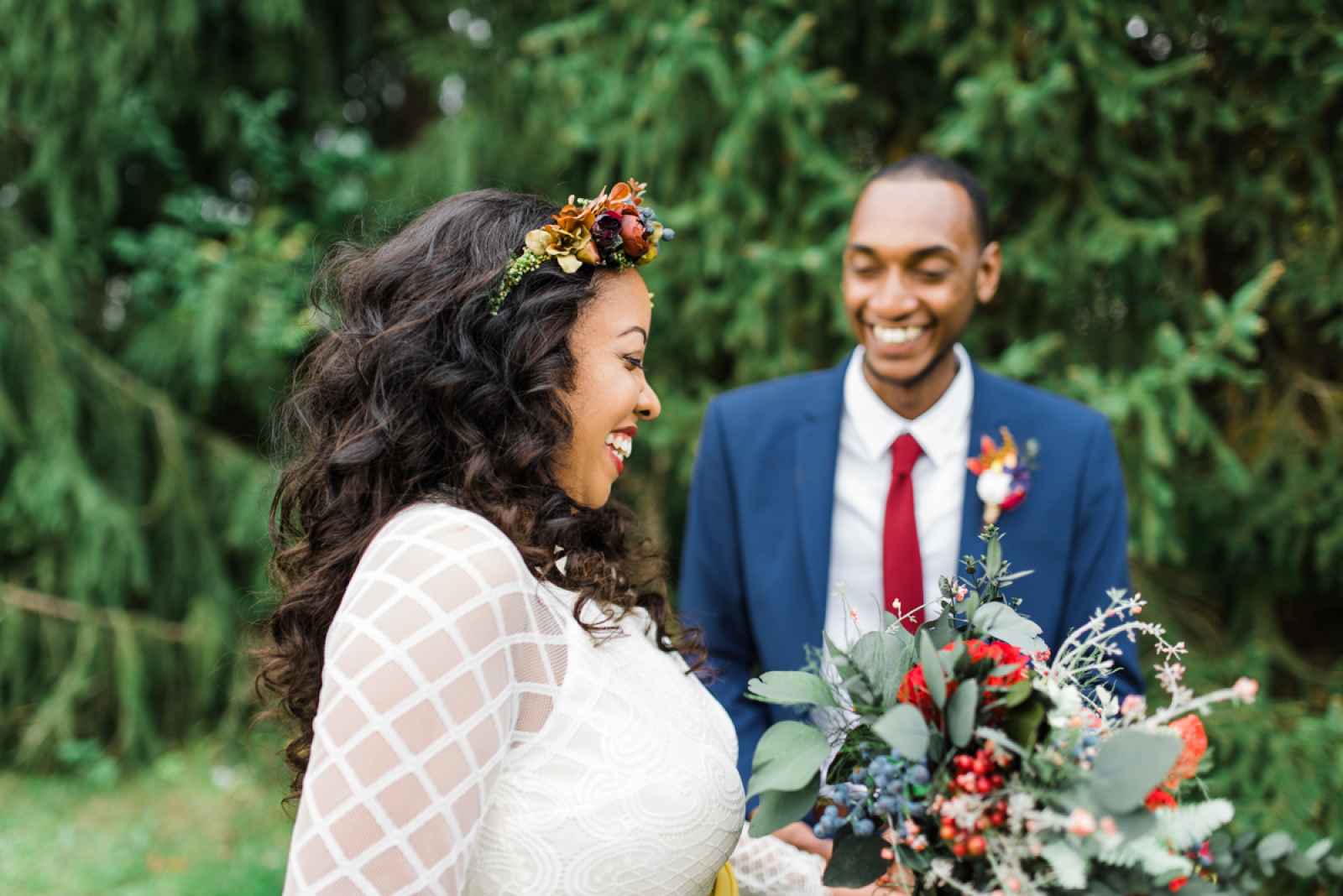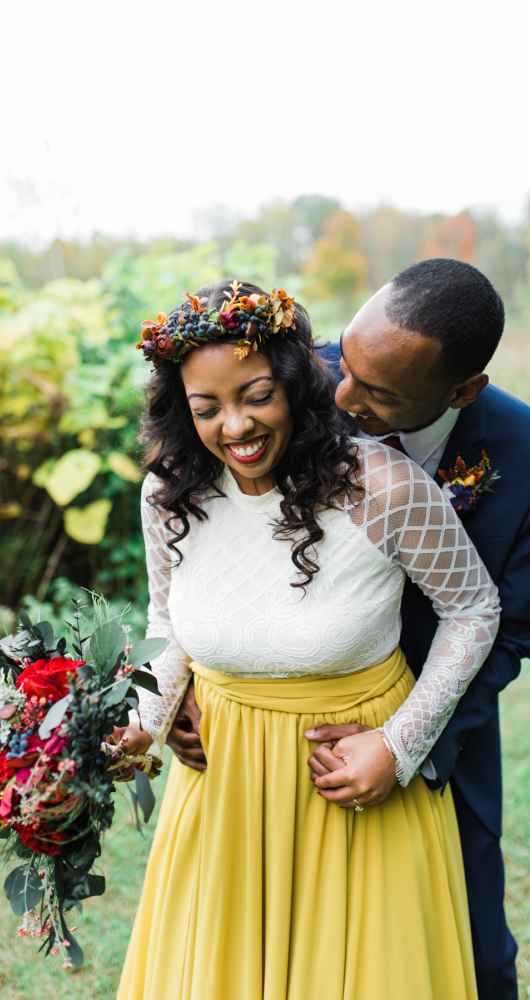 Jordyn "absolutely knew" what she wanted in her wedding. She wanted something no one had ever seen before. She says, "I was inspired by Sweet Caroline Styles and the thought of sharing our greatest investment (a new home) with our closest friends and family." The couple's families, in fact, were essential in helping to coordinate their special day.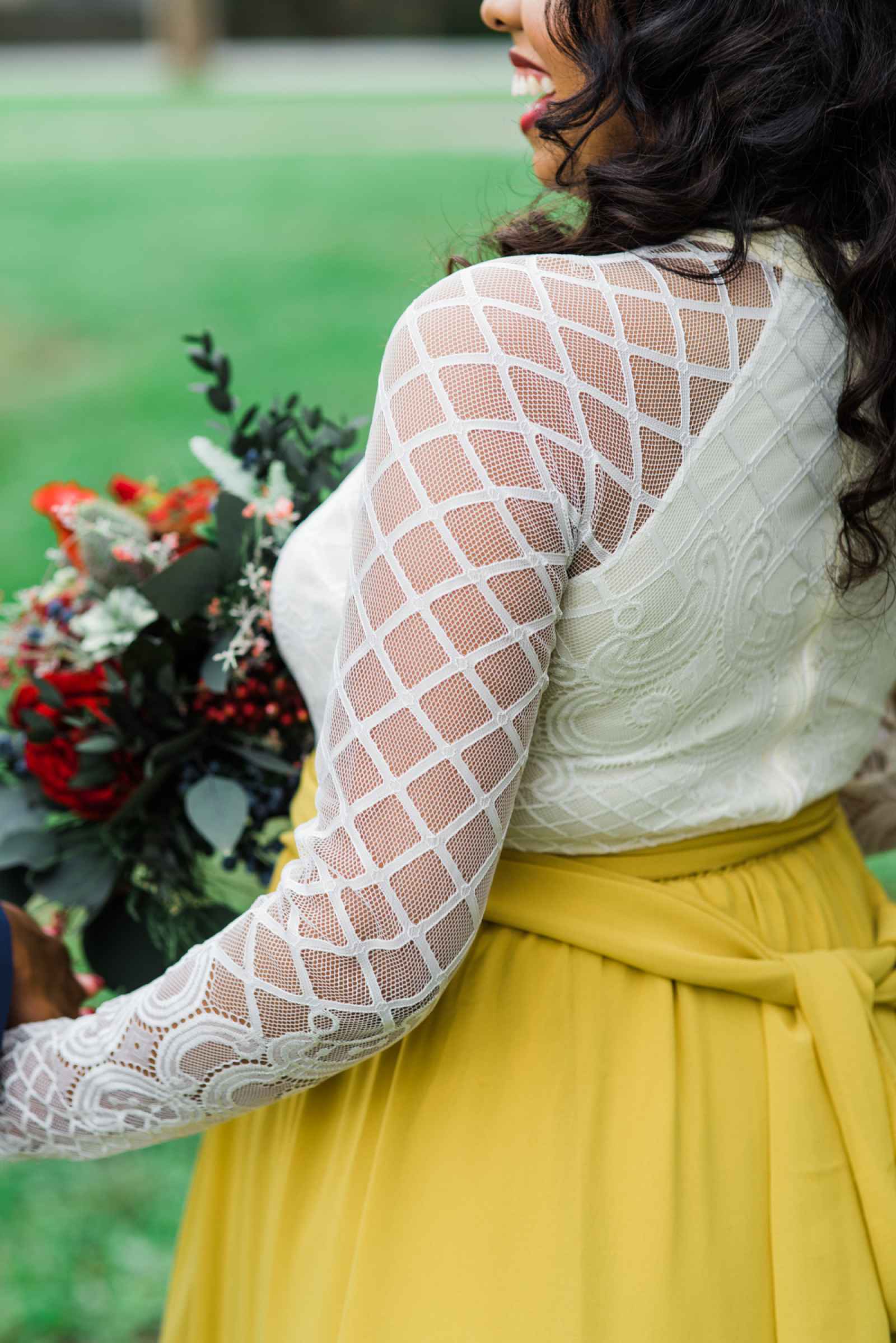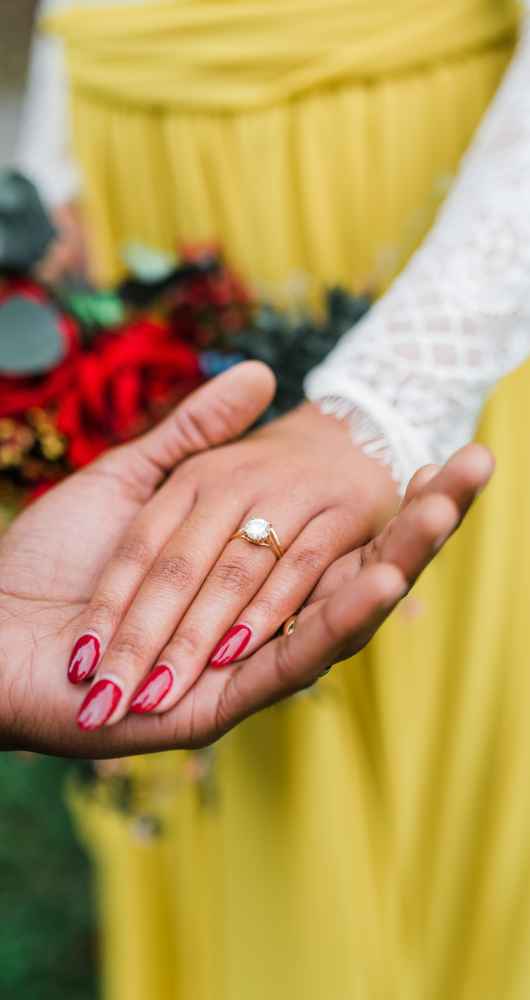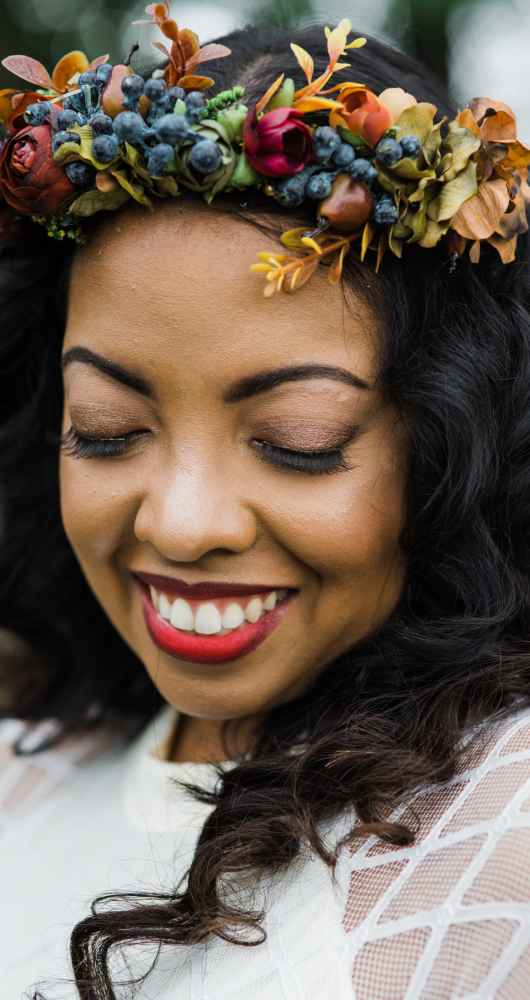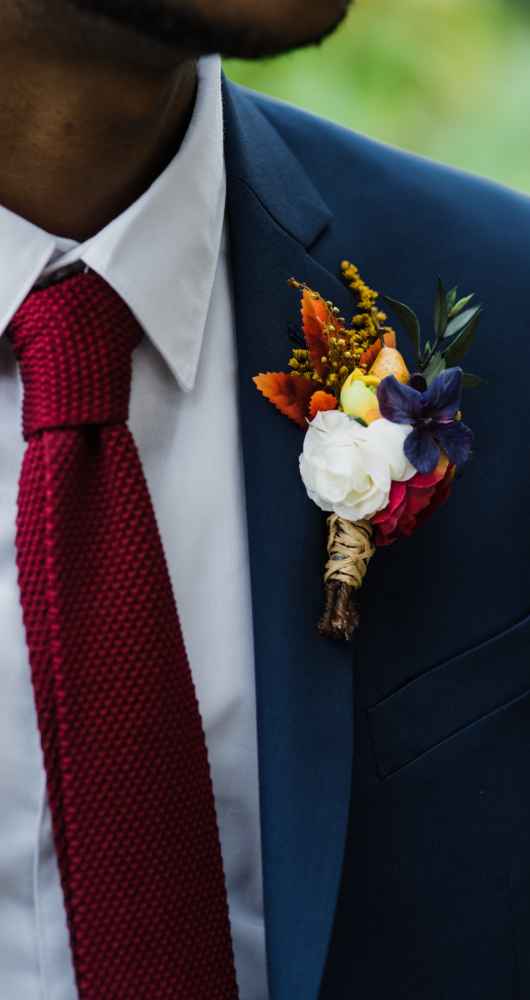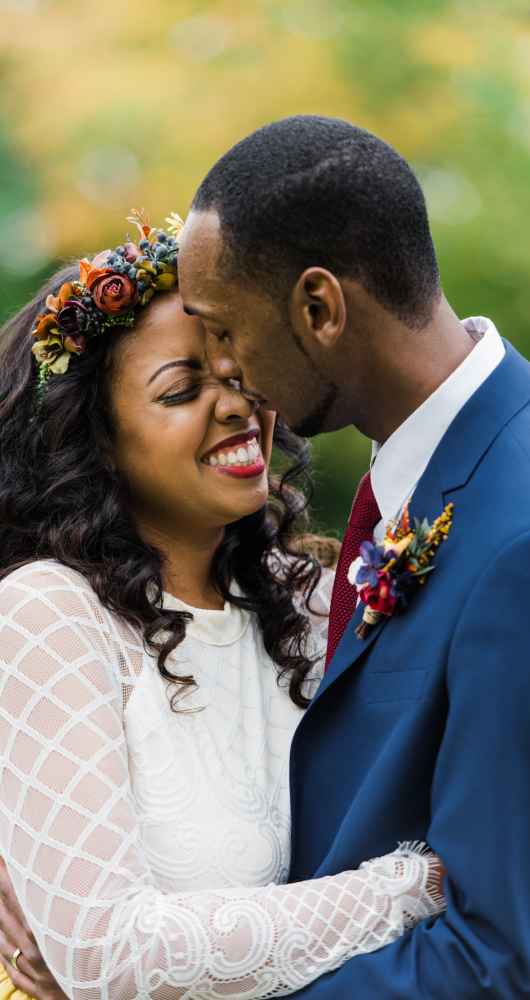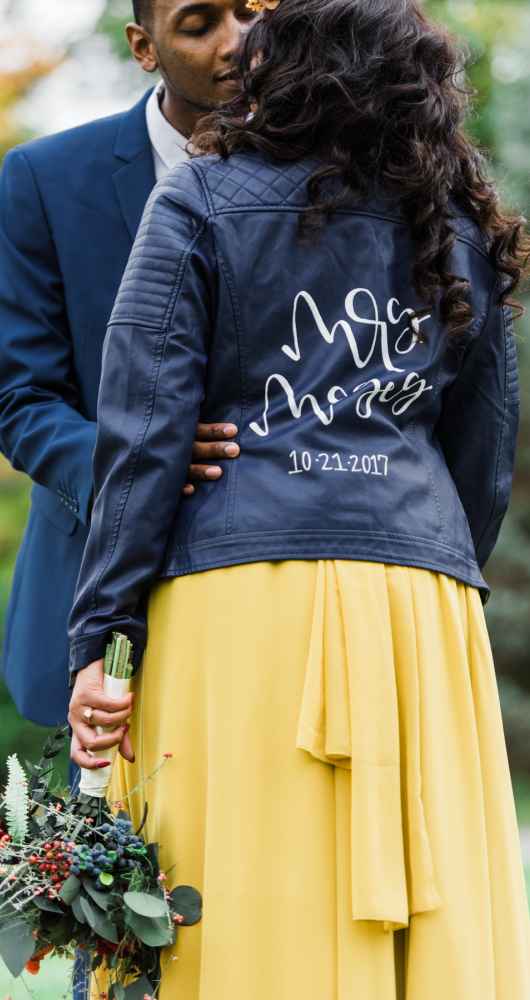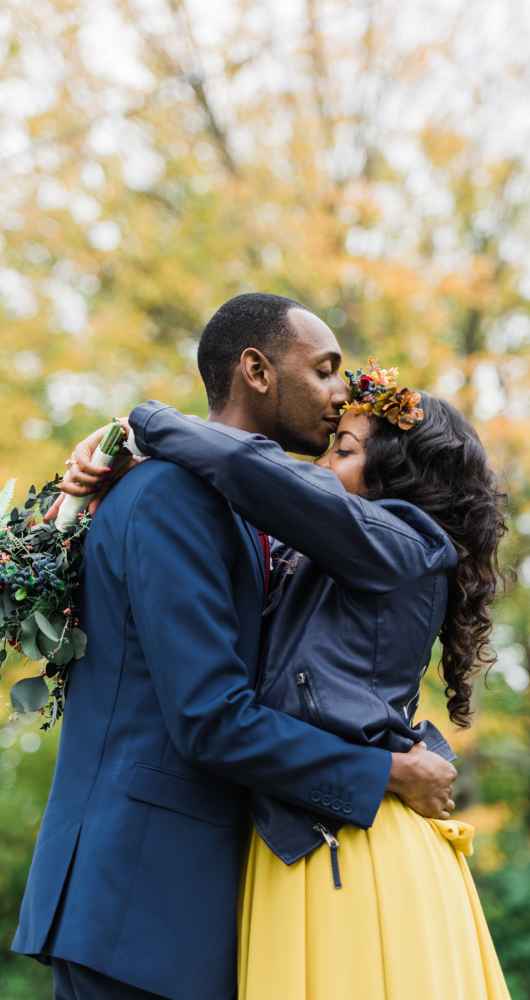 Social media and referrals further helped with planning. Jordyn explains, "We found Rachael Foster, our photographer, on Facebook. She was running a special for brides getting married in 2017 because she had just moved to the Midwest. I found Kyandra Glover, makeup artist, through work. I used to work with her husband in a social services position. Hair was provided by Tiffany Morton. She had done my hair before, and she is just amazing at what she does."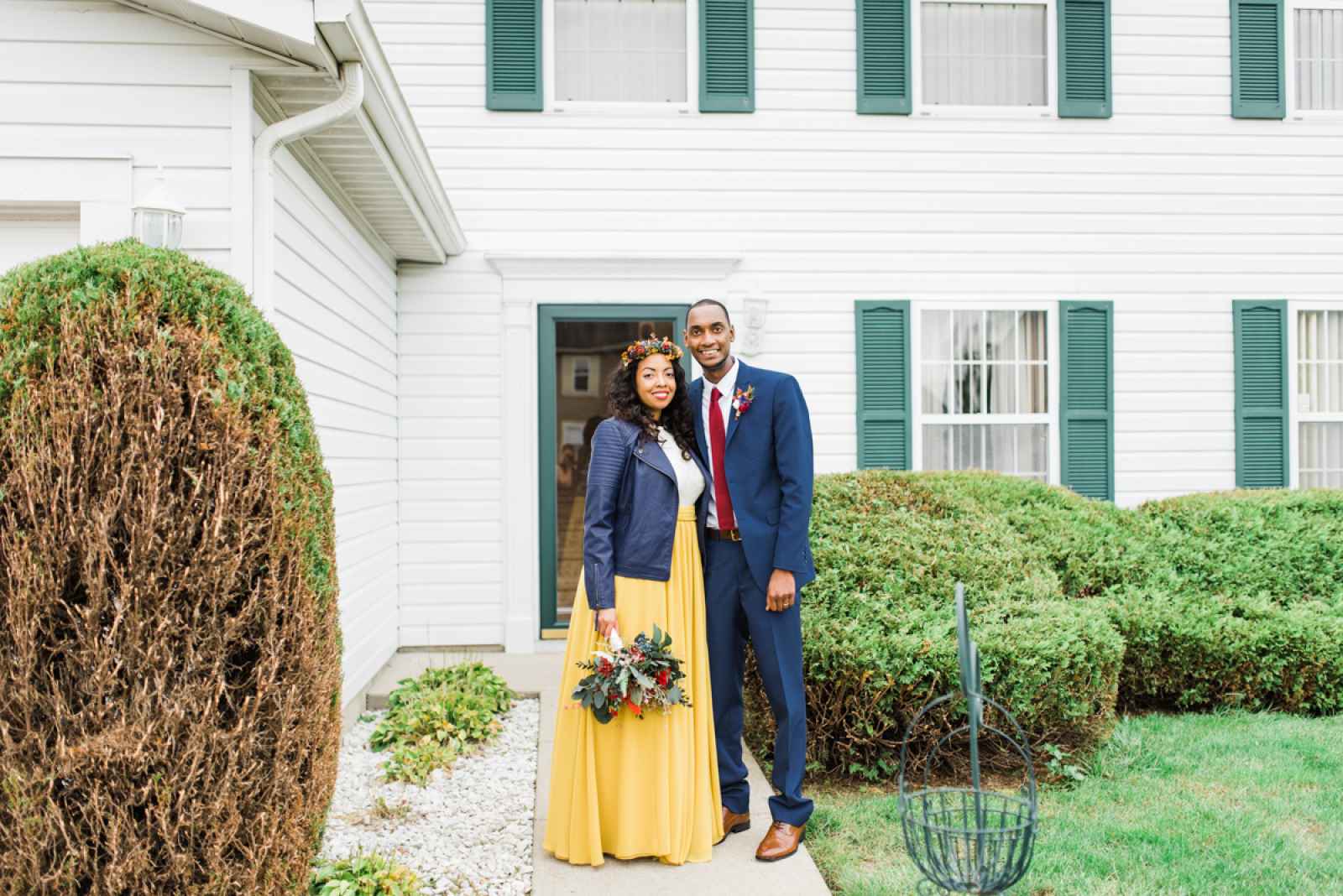 Jordyn found a picture of a dress from Sweet Caroline Styles and decided to recreate it. "I wanted my Maid of Honor to have a similar style, and that's where her navy blue color came from," Jordyn says.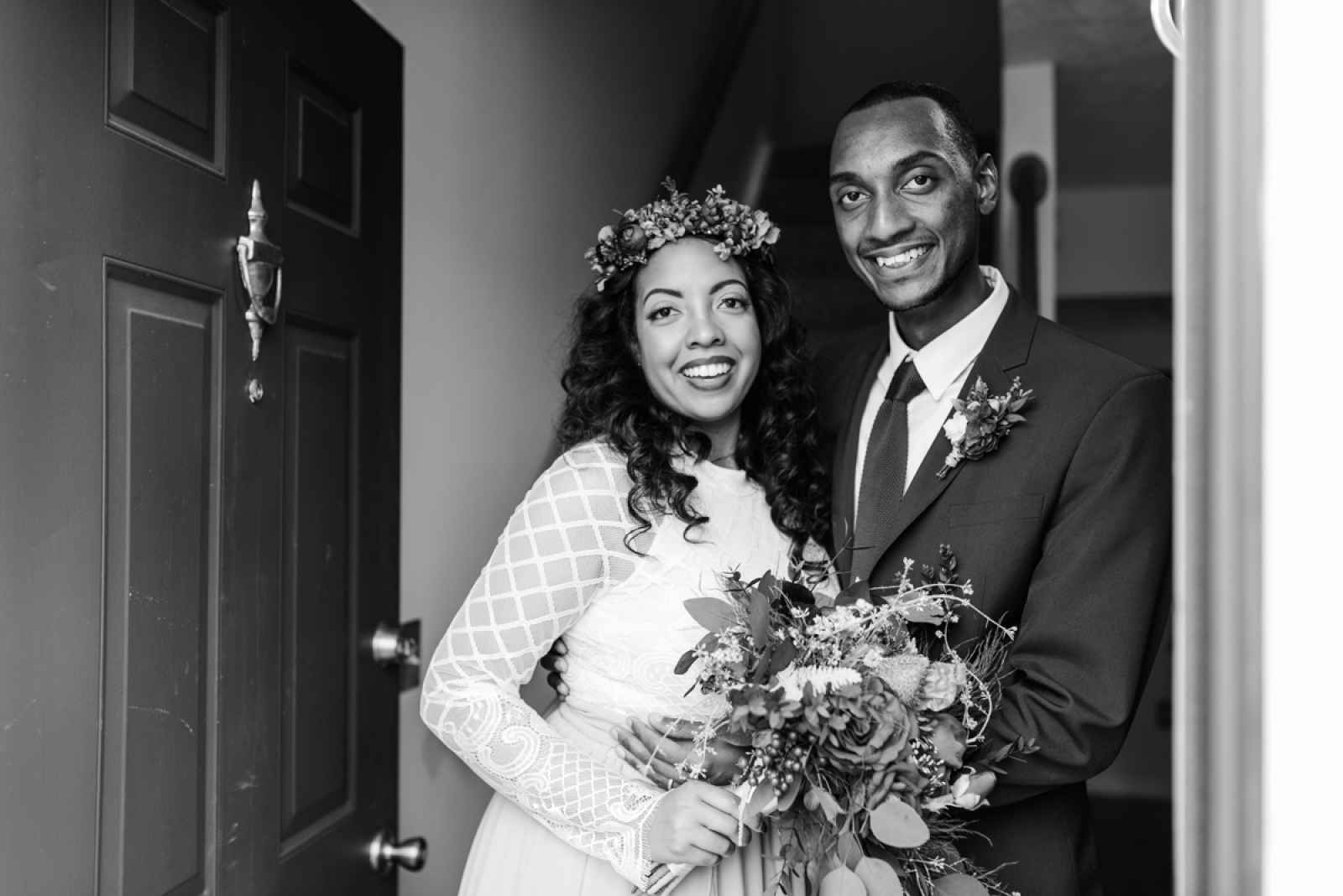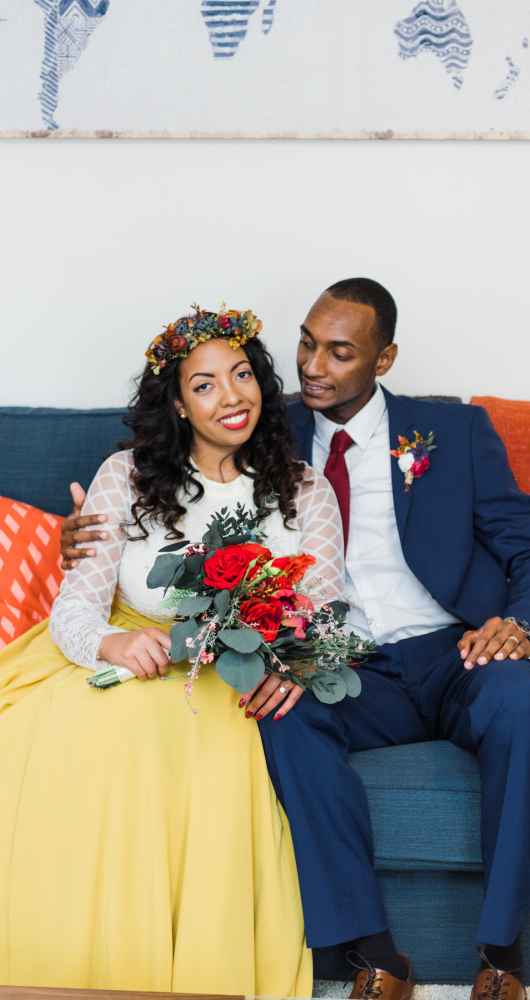 The most special part of the day for this couple was being able to open their home to family and friends. "It was such a warm and intimate event," Jordyn recalls. "The food was all home made by people we love and adore. People actually argued over who got to take what home to eat later. The cakes were devoured. This was all so special to us. The event hit a point where people were really settled into our home. That was our ultimate goal. That truly warmed our house."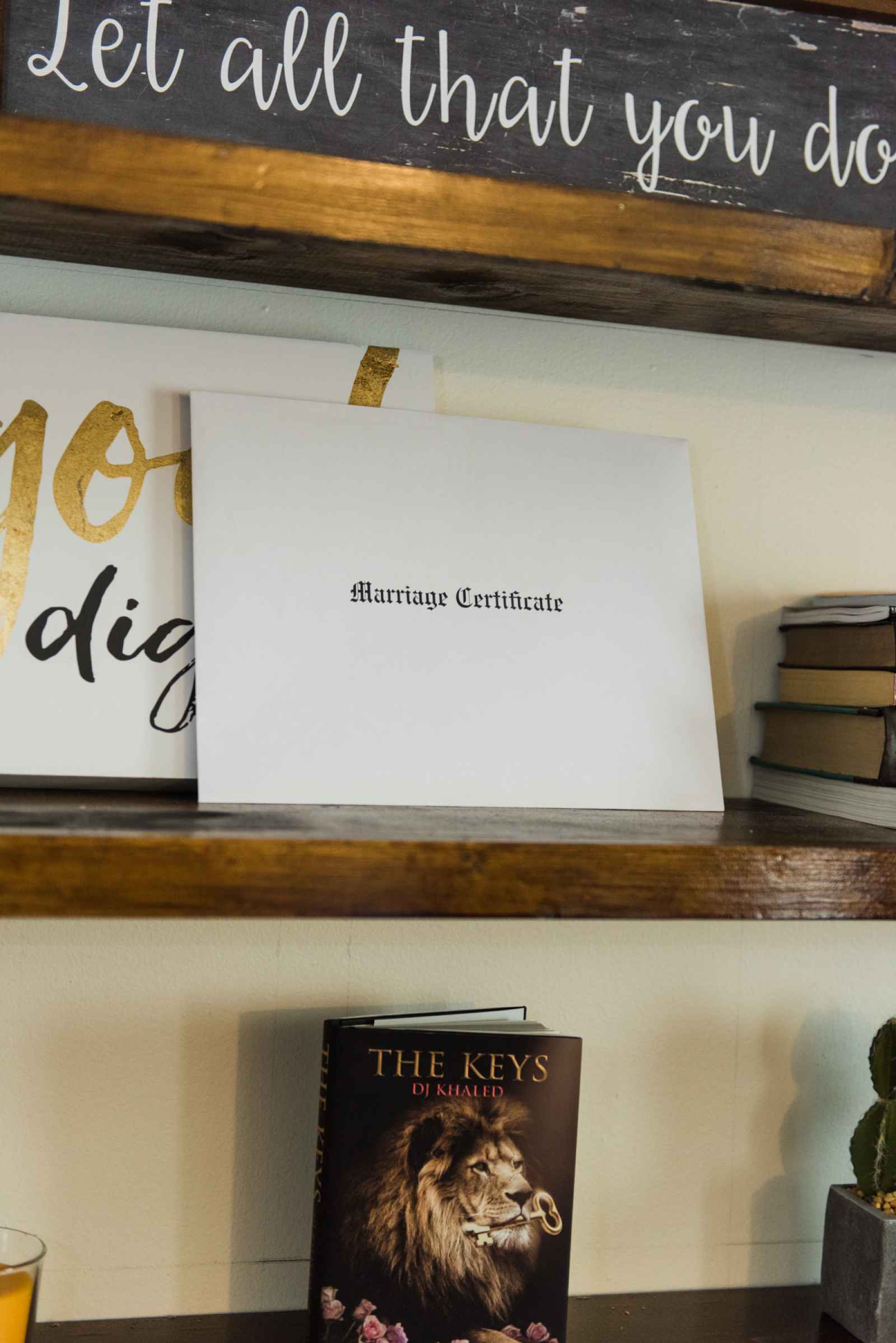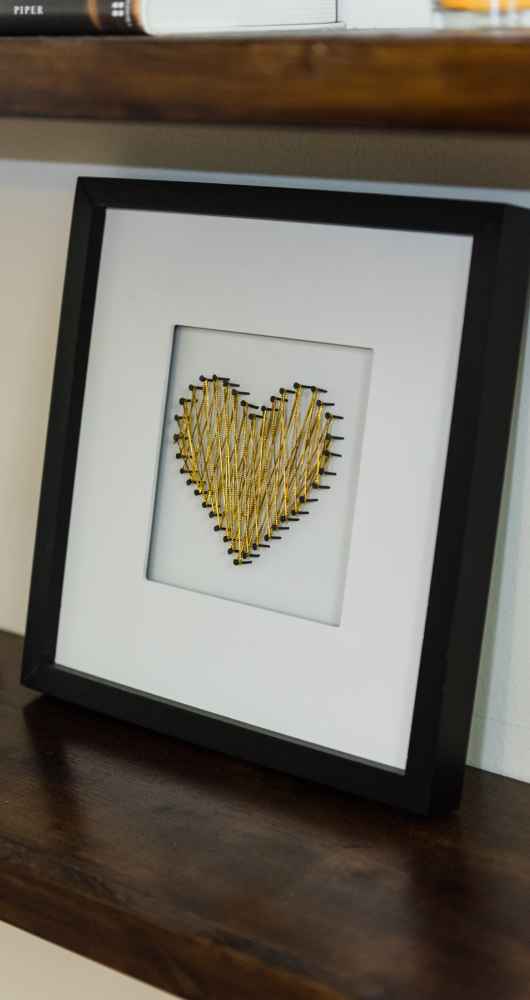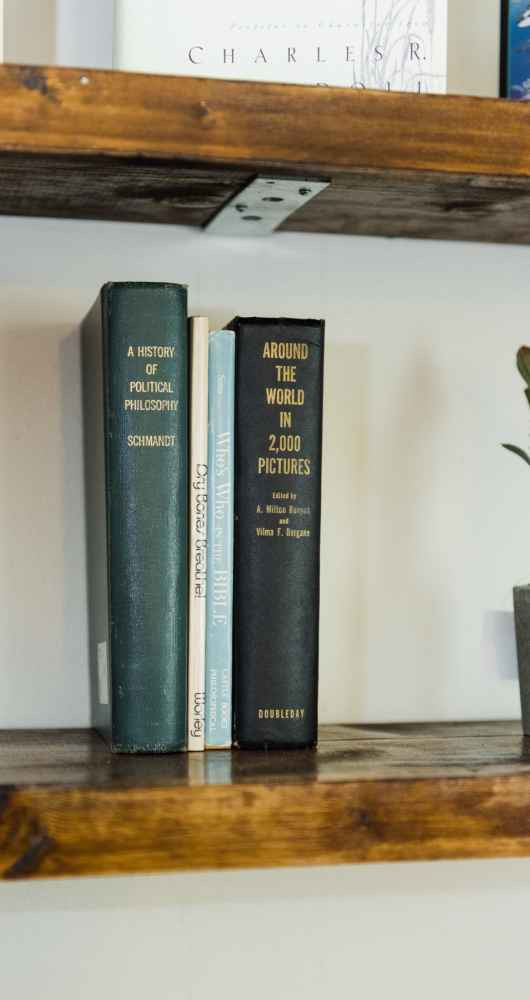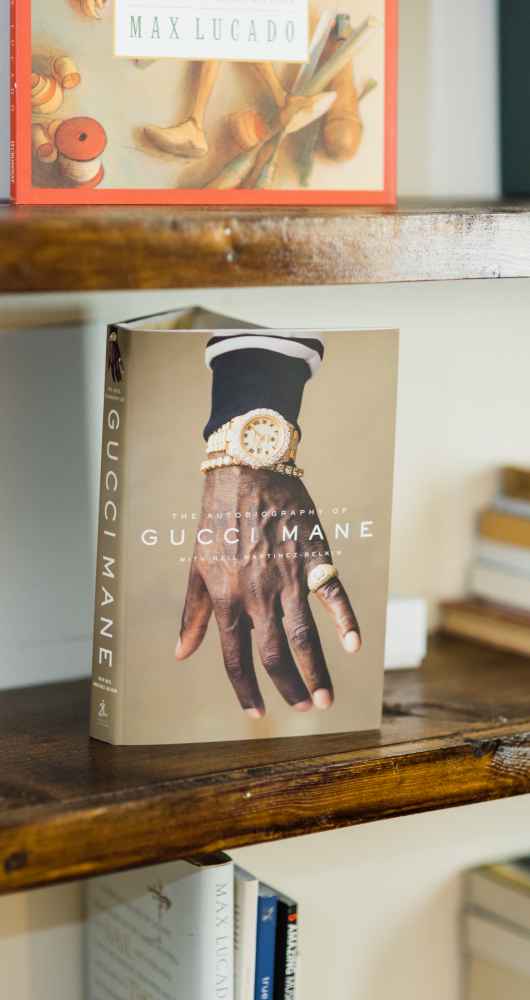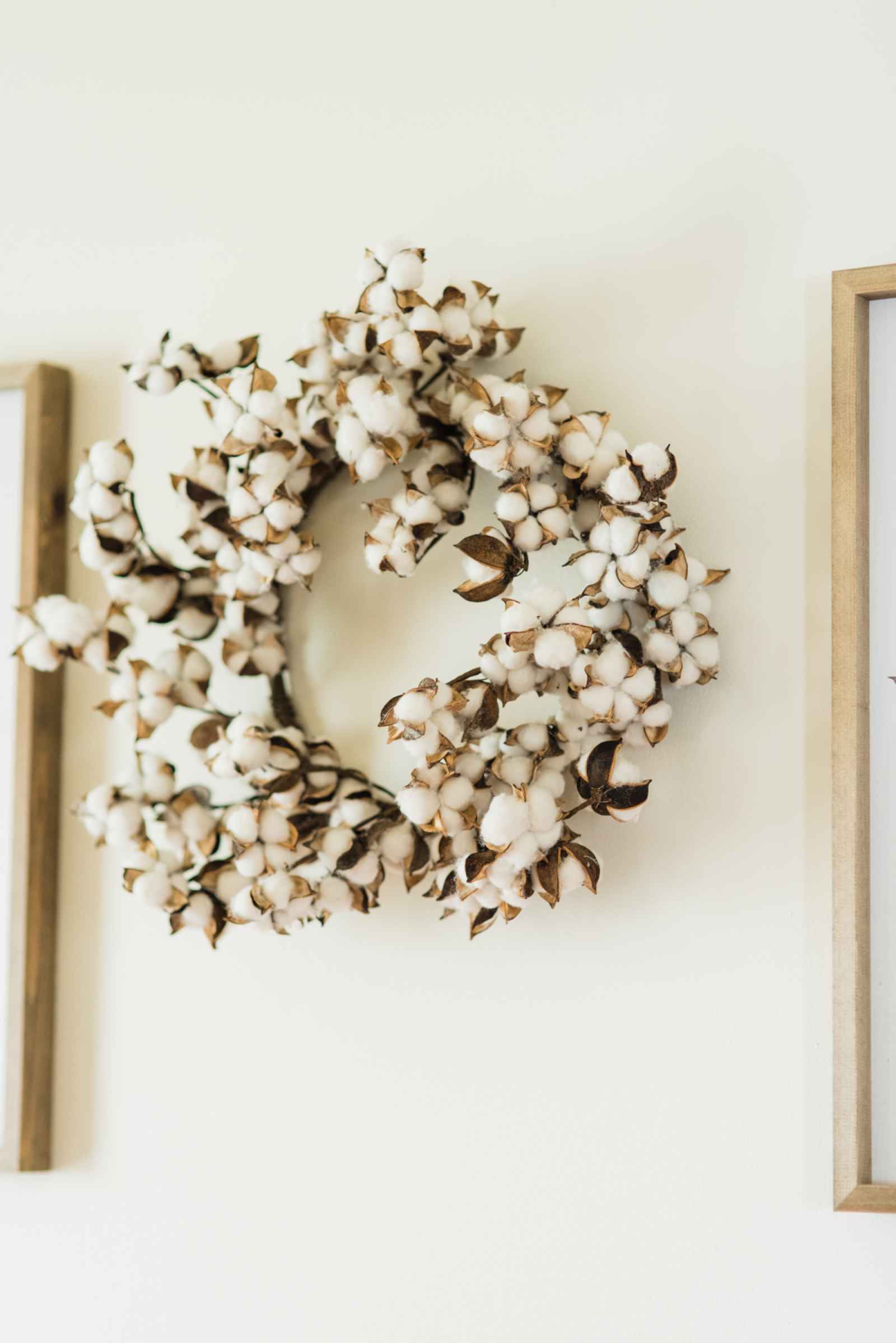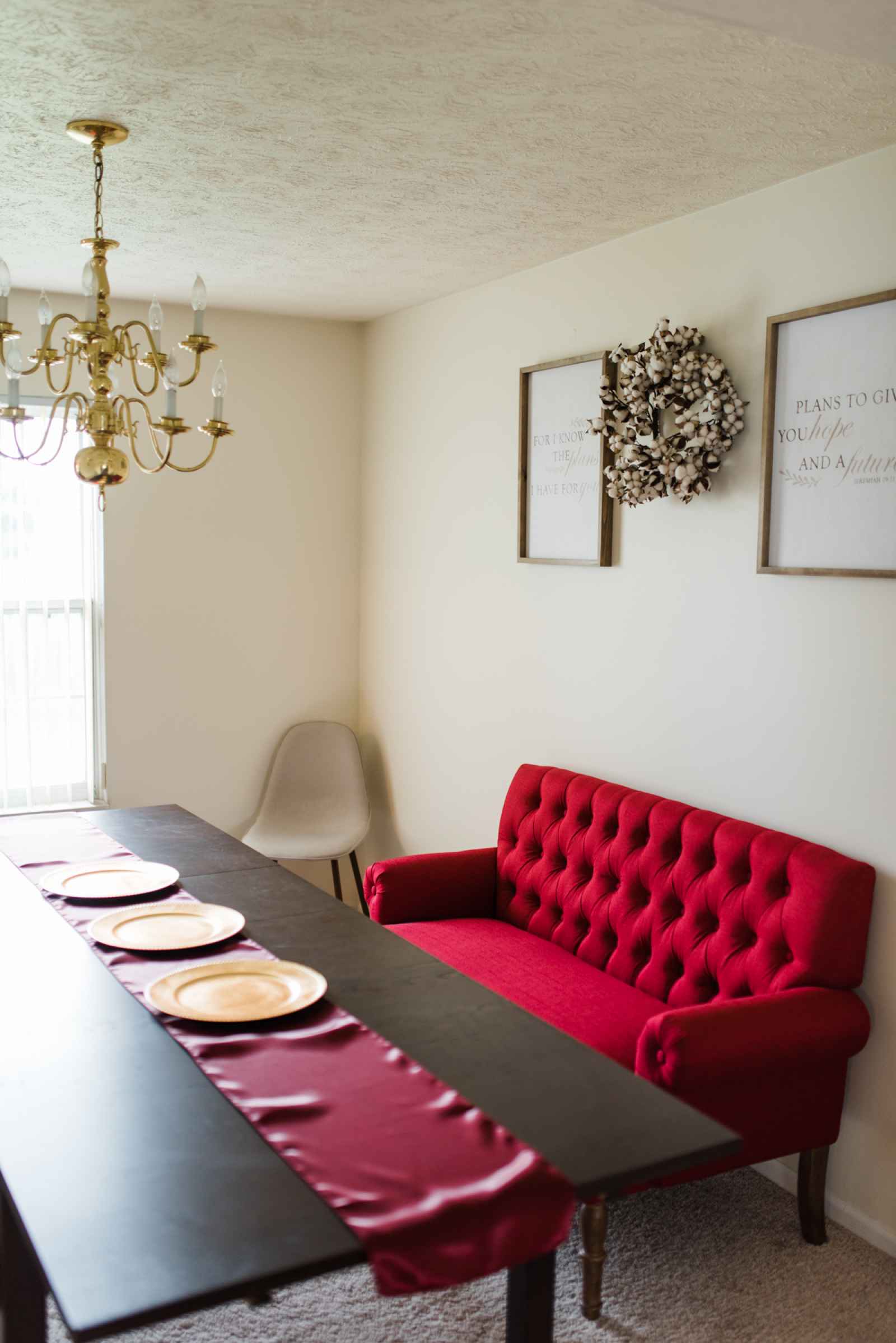 Jordyn's love of fall inspired the gorgeous navy, burgundy, and mustard yellow colors that helped her achieve the "wow" factor she was attempting. She says, "People still tell me they love that I did not wear white. I love that I did not wear white. The blue the men had on was also perfect for the event and striking to our guests. The best part, still, is the house. The way our loved ones cheered us on, and poured out all the housewarming gifts and advice shows me the house was probably the most memorable aspect of our wedding day."

Besides making their wedding arch and shelving for their housewarming, the couple also made their own floral pieces.




Advice From the Bride
Jordyn says, "I keep telling brides to make the conscious decision to enjoy the process. Stress will come. It always does. But that decision to not stress is crucial. Mental health above all else."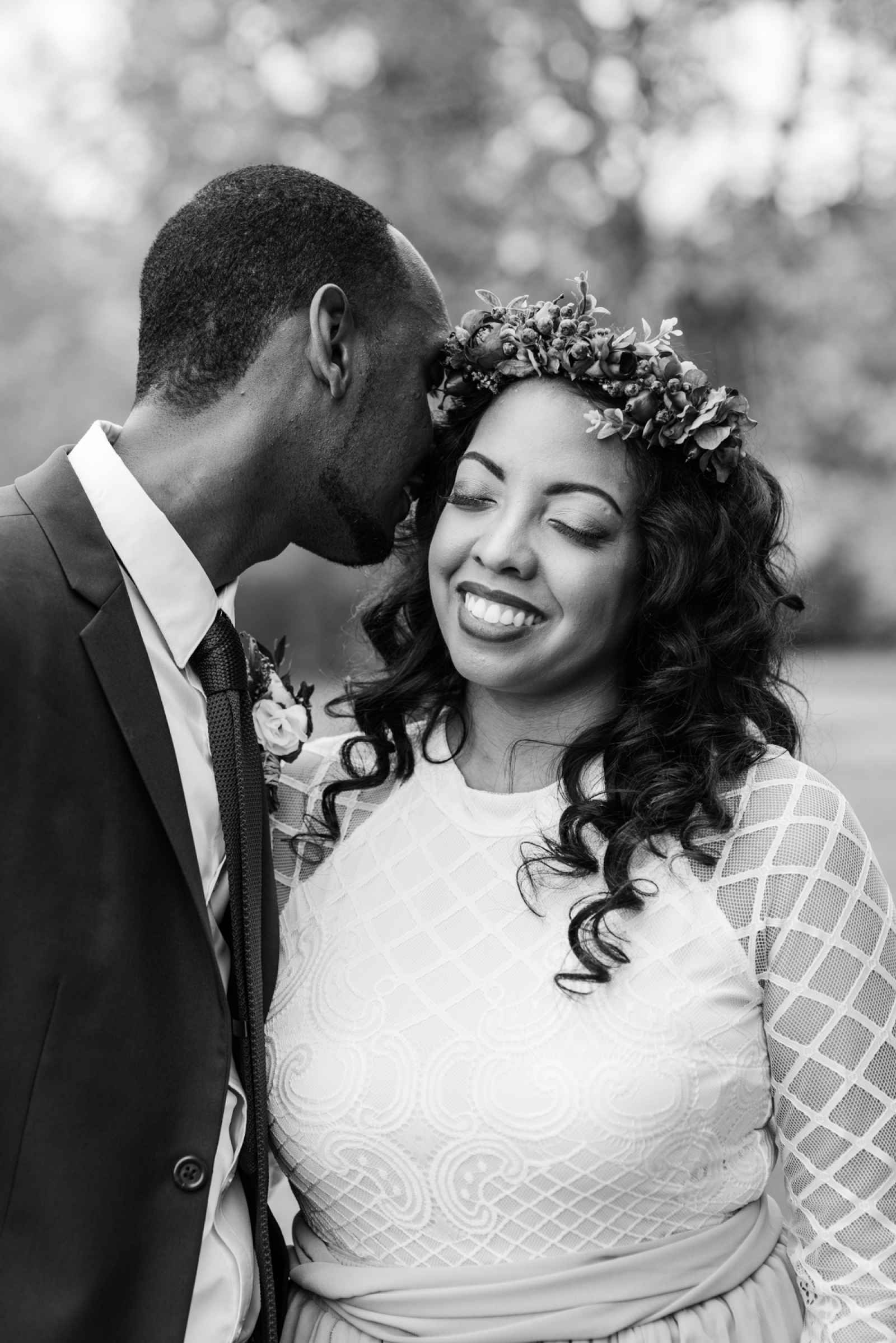 are you a bride-to-be?
We'd love to plan with you on weddingday-online.com. Let's get started!
 
are you a wedding extraordinaire?
Join WeddingDay Magazine in inspiring brides by partnering with us! See how here.