Graduating just one year apart, Julia and Vincenzo spent their elementary and high school years navigating the same hallways. It wasn't until their sophomore year in college that they officially met. "Our story began on September 8, 2012 when Notre Dame's football team was playing Purdue University in South Bend," Julia recalls. "After attending the game, I celebrated the Irish victory with a bonfire at a friend's house. As it turned out, Vinnie and I had mutual friends, and we were casually introduced at the bonfire. We hit it off immediately and became friends ourselves." After a month or so of friendship, Julia agreed to be Vinnie's date at his cousin's annual Halloween party. Besides spending a lot of time together that weekend, Vinnie fixed the brakes on Julia's car and even met Julia's entire family at Sunday dinner. "That weekend, I got my first glimpse into the incredible person Vinnie is," says Julia. "Our friendship grew stronger and continues to grow after four and a half years of dating—and now marriage!"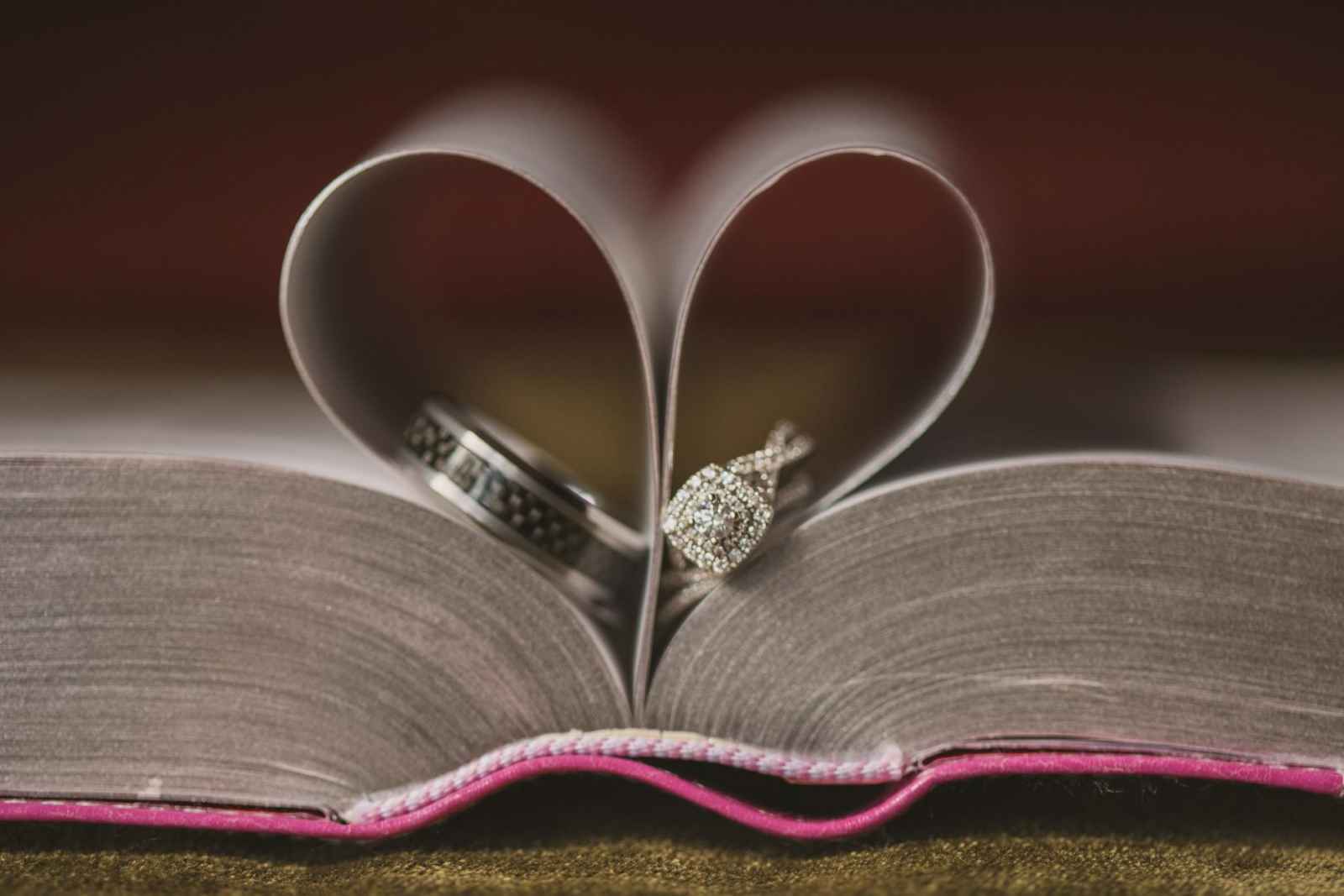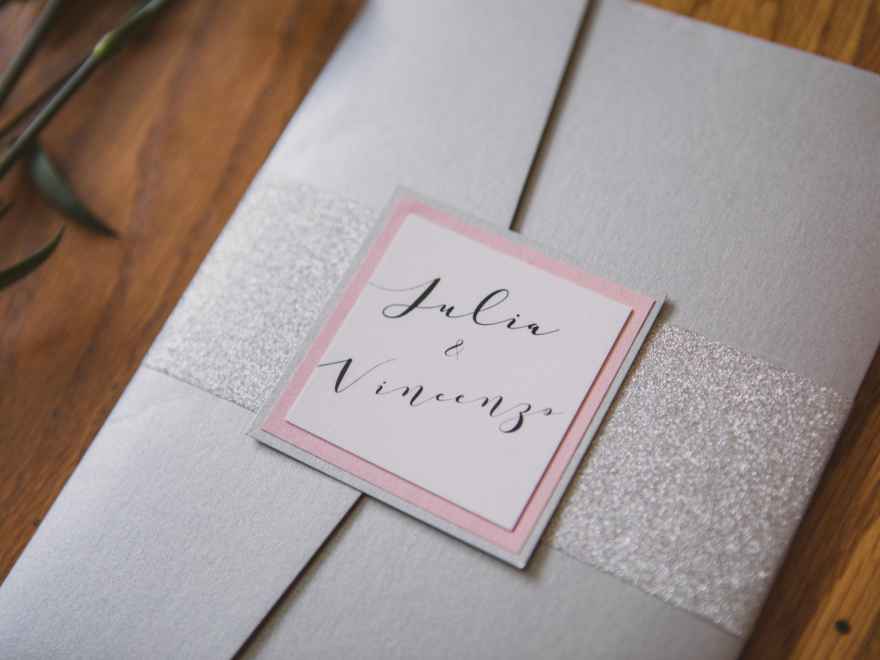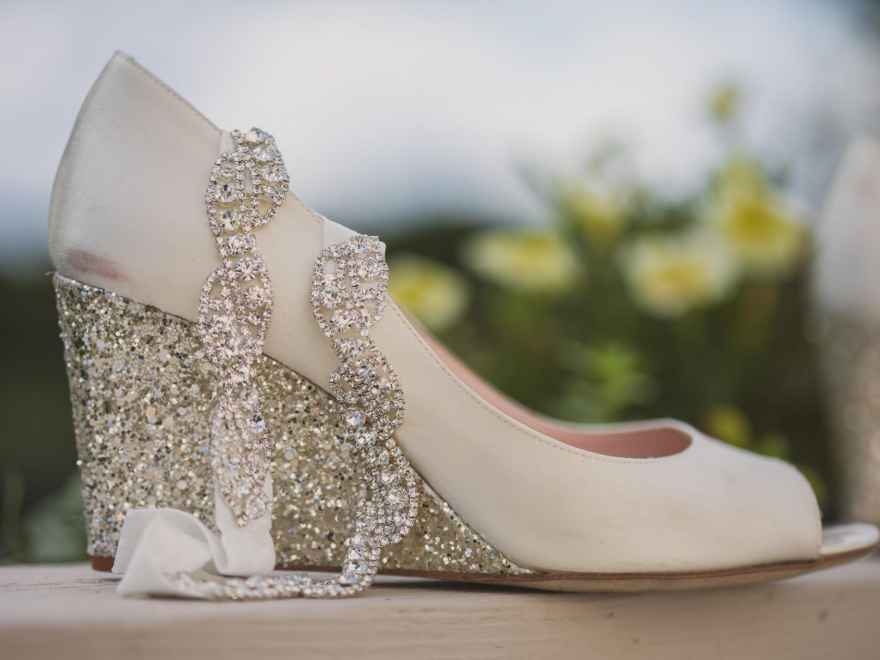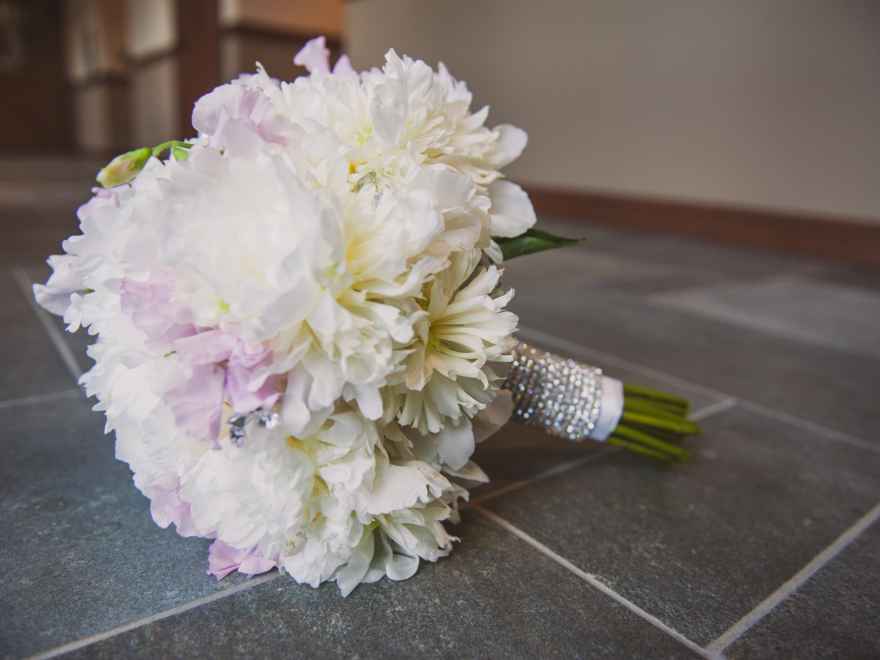 The Planning
Planning proved to be a breeze for Julia as she had a very valuable resource in her corner. Her mom is an event planner and has served the Michiana area for many years. Julia explains, "It was very helpful to have my mother be our wedding planner. Within the first month of our engagement, we had all our major vendors booked and were able to relax until other deadlines on our wedding timeline approached."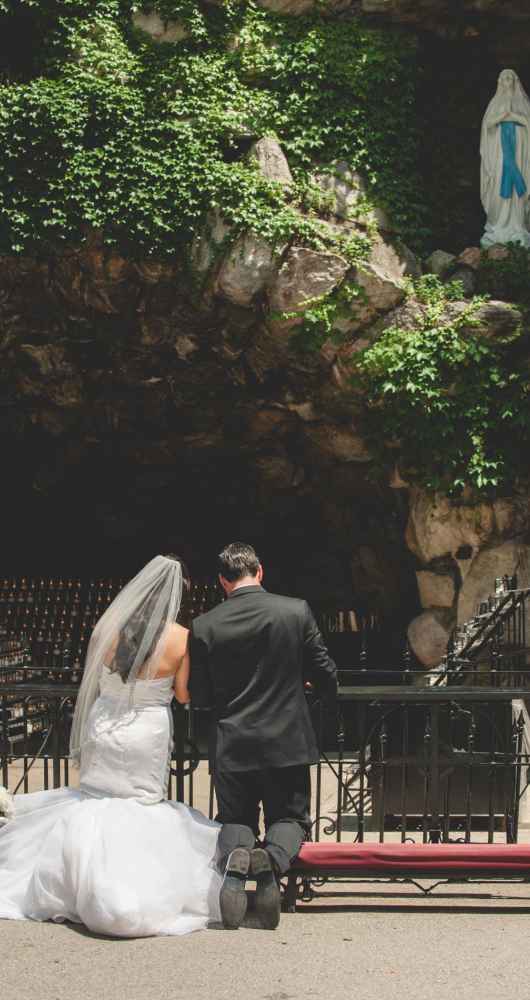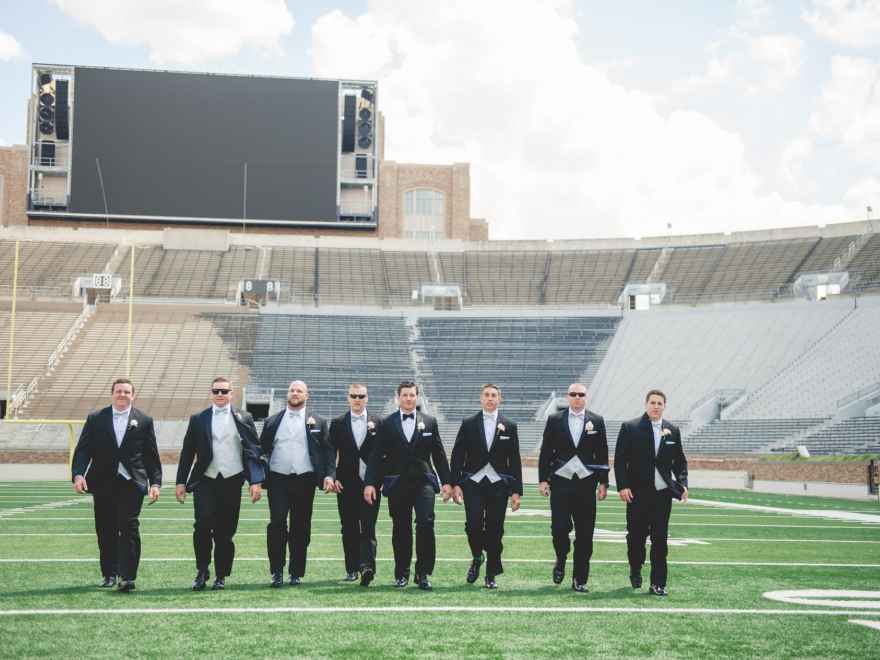 The Dress
With her heart set on a sparkly and dramatic princess ball gown, Julia did her fair share of searching in the Michiana area. Wondering if "the one" was really out there, she decided to check out Marie Gabriel Couture in Indianapolis. "The element that made my final decision easy was the staff at Marie Gabriel Couture," she says. "They were amazing! After noticing how disappointed I was in each sparkly ball gown, she tried something different—a plain satin mermaid dress. Knowing that I wanted sparkle, she didn't let me out of the dressing room without adding the right amount of bling. With a crystal belt, dangling crystal earrings and a crystal beaded veil…It was perfect—and so me! We also added crystal buttons to the back of the gown."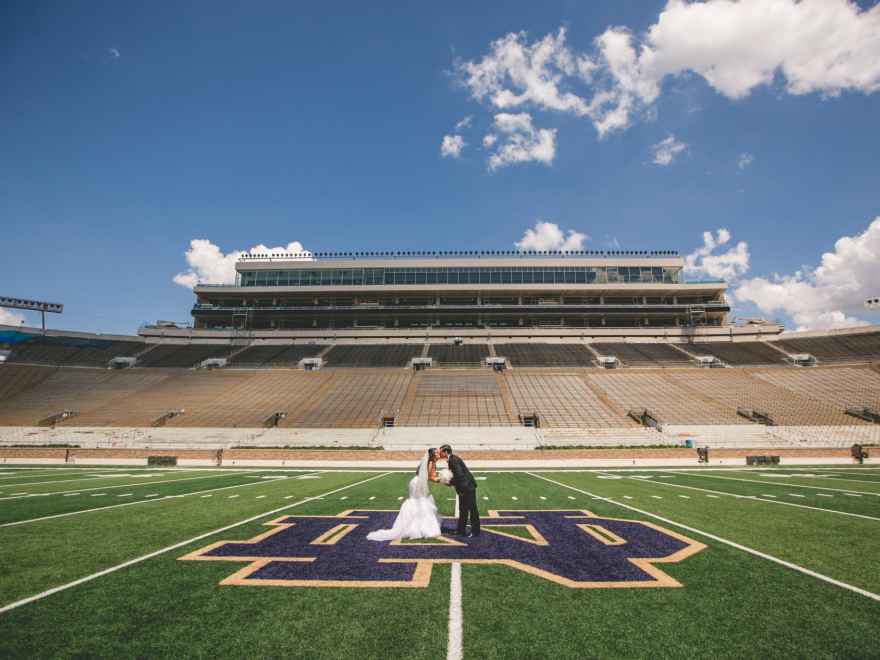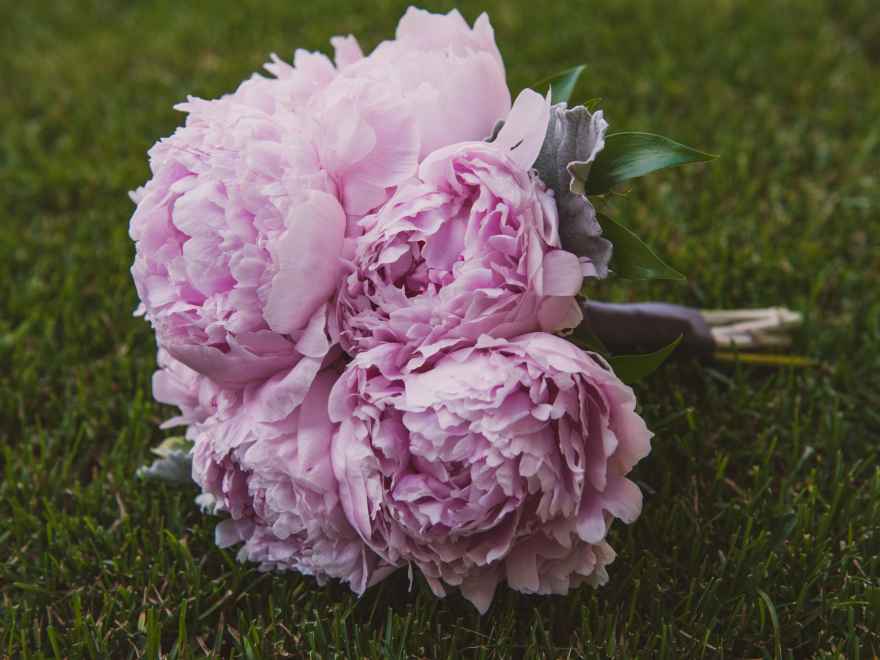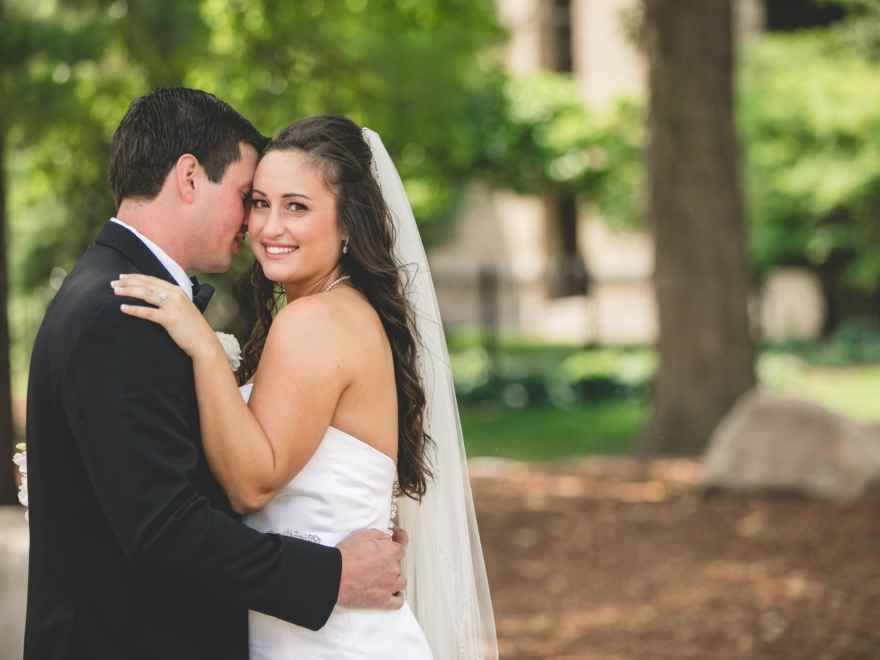 The Florals
The sweet bridal bouquets featured white and pink peonies and light pink sweet peas. Nothing was spared when designing the reception centerpieces. The gorgeous florals featured pink peonies, white hydrangeas, blush quicksand roses, light pink majolica spray roses, pink o'hara roses, cherry blossoms, silver curly willow, white stock, silver salvia and silver Italian ruscus.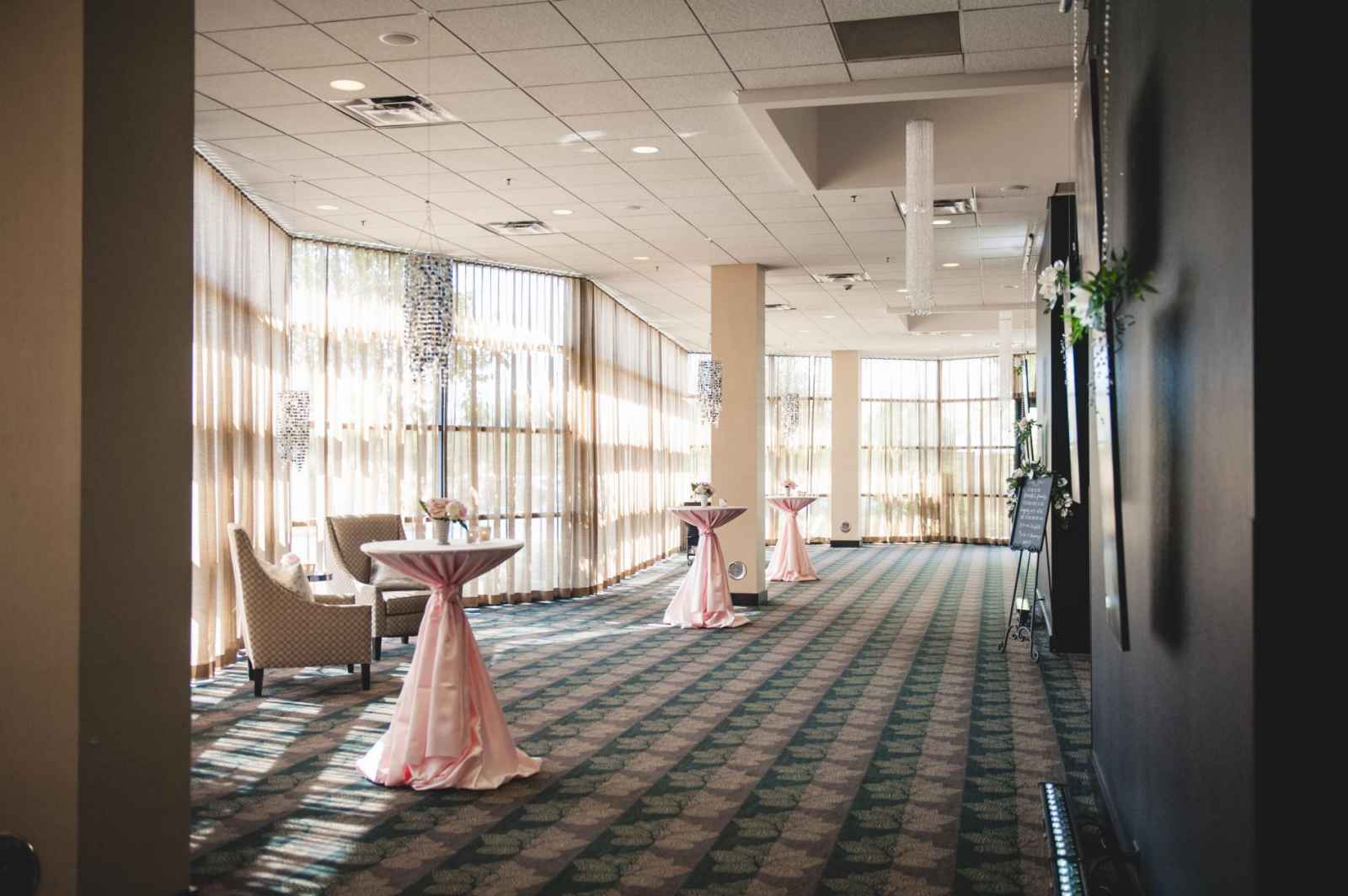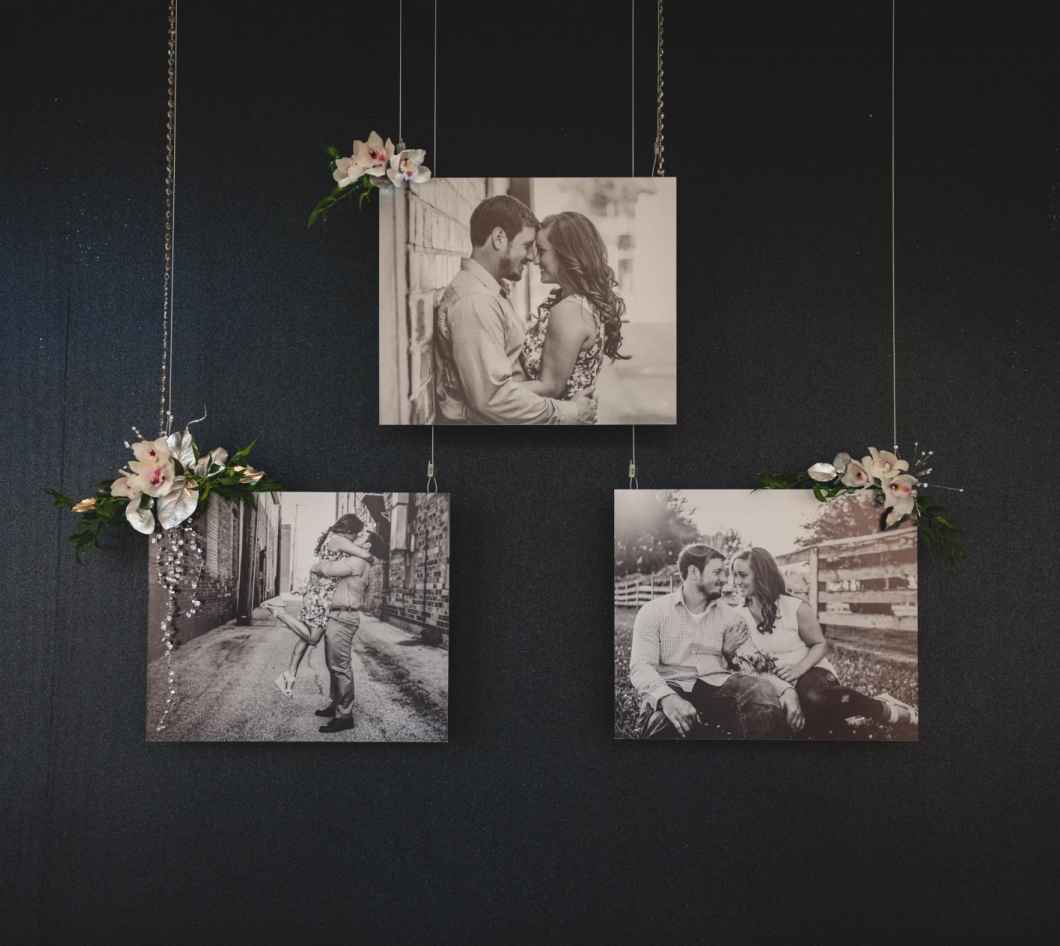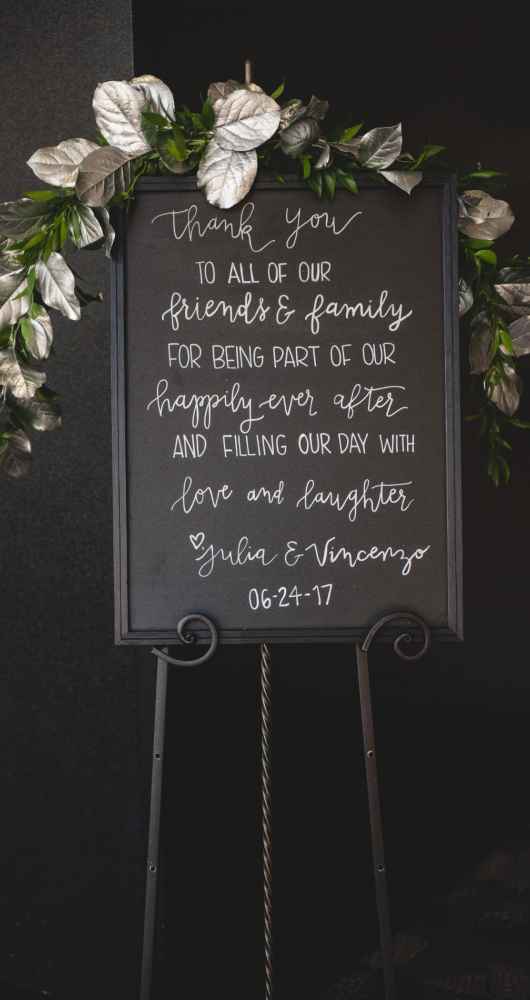 The Venue
Choosing the right venue was one of the most important decisions the couple faced. "We narrowed it down to two venues with both being perfect for the style of wedding we wanted." The venue would not only need to be big enough to accommodate the large number of family and friends, but also be a convenient location for their guests. In the end, The Gillespie Conference Center located at the Hilton Garden Inn, in South Bend met all their conditions. The couple loved that the Gillespie offered them and their guests the convenience of a quick walk to their hotel room after a long day. They also loved the pre-function area that connected to the outdoor private patio so their guests could step outside and not feel separated from the event.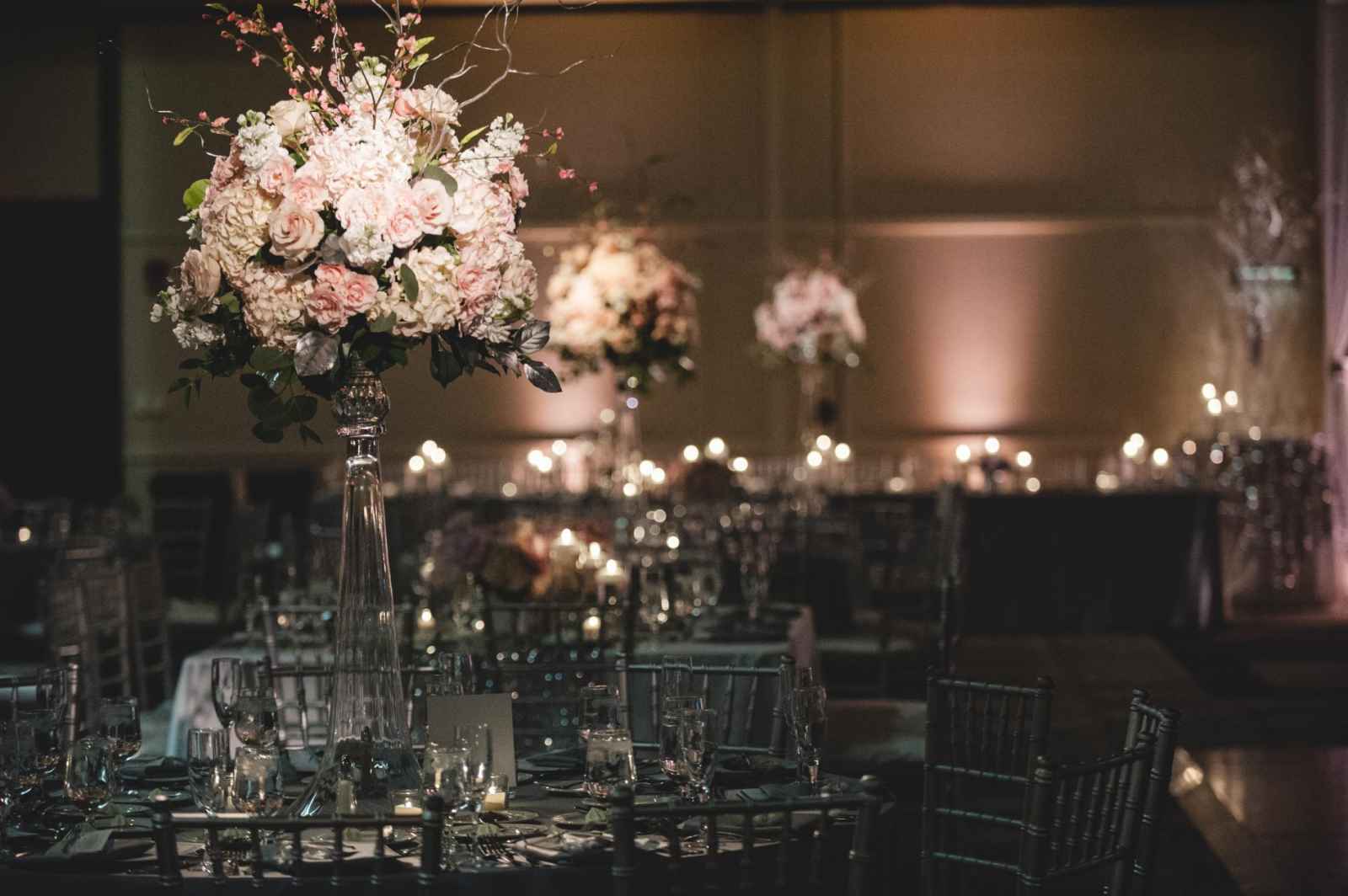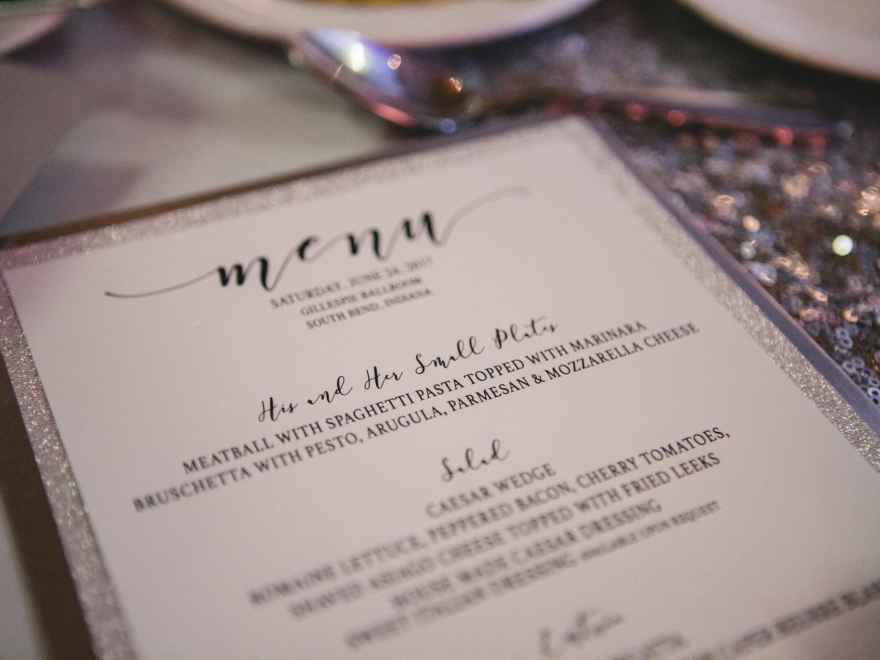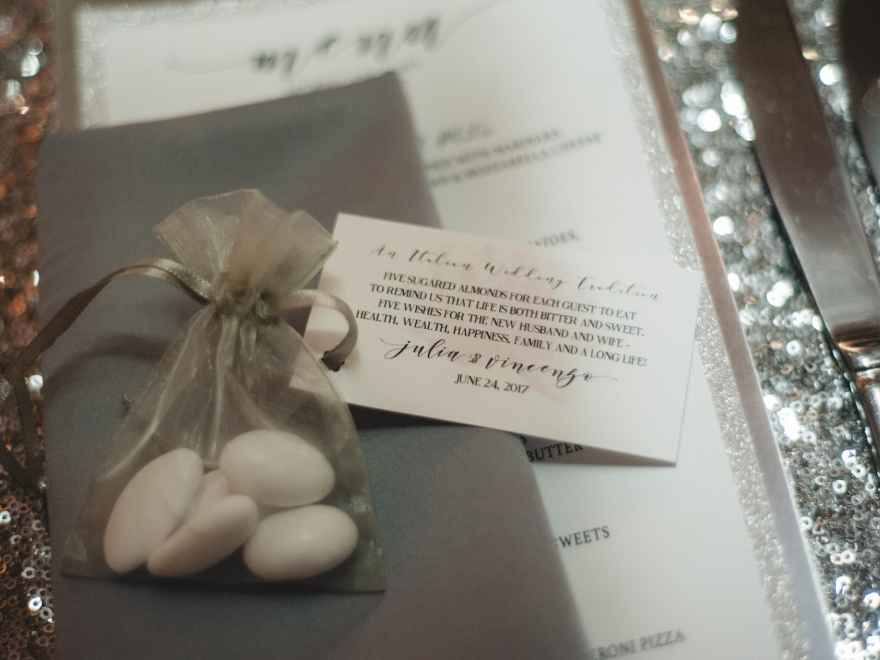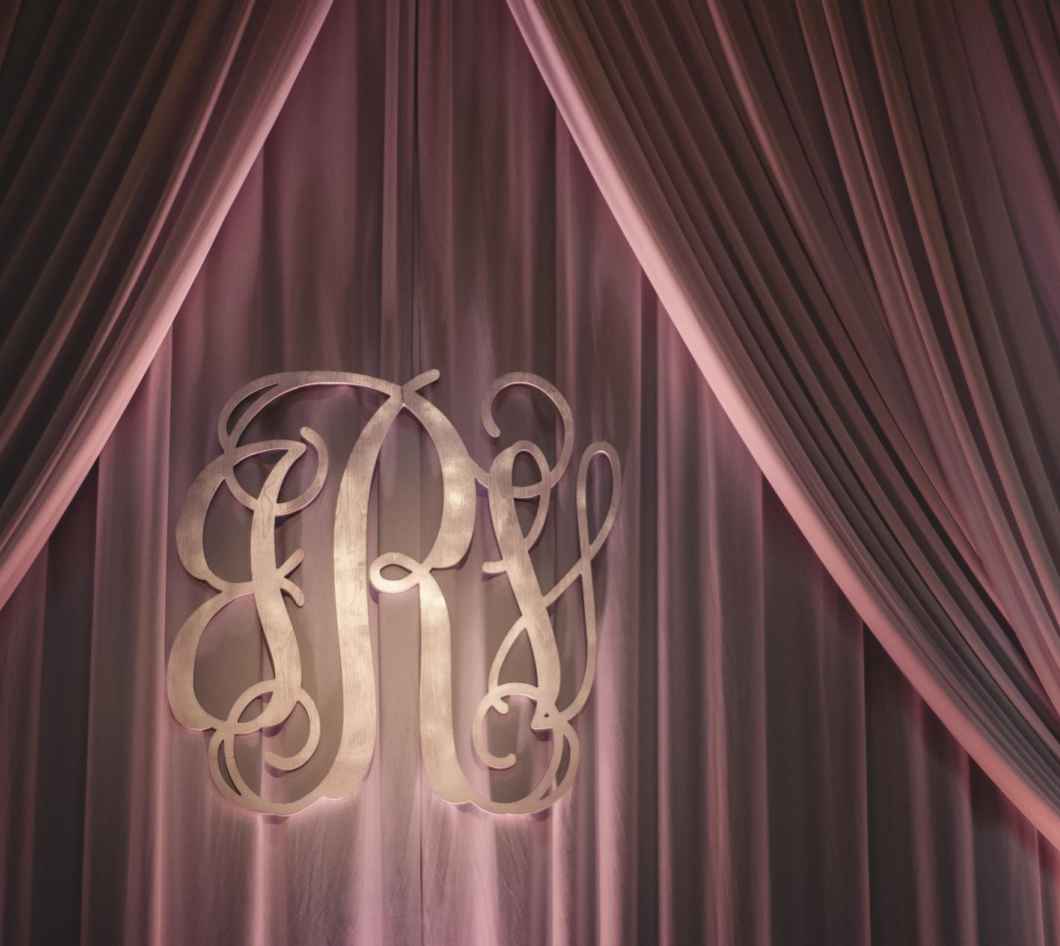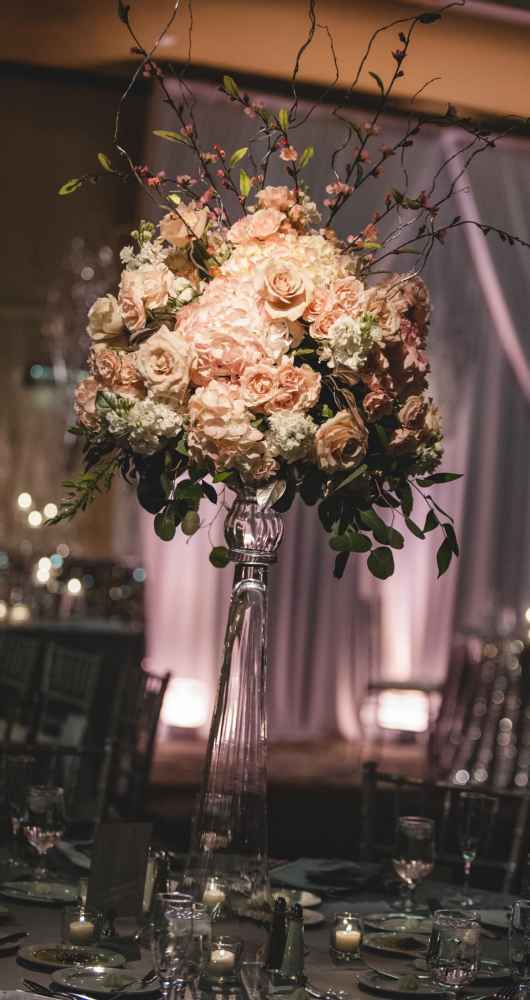 The DÉCOR
The pre-function space coordinated well with the main ball room. It wowed with added crystal chandeliers and black and white engagement photos with embellishments of fresh cymbidium orchids. Julia and Vinnie could not have been more pleased when they saw the reception for the first time. They were overwhelmed by all the hard work their talented team of vendors put into their special day. From the breathtaking florals to all the added sparkle accents, it was truly what they had hoped for. Soft, white up-lighting transitioned to soft pink as the bride and groom had their first dance. Julia attributes the overall reception design to her mom. Alternatively, her mom insists it was Julia's vision from the start and they were able to work hand-in-hand on the overall design to make Julia's dream wedding come true. Julia and her mom also collaborated with Lined Goods to design all the paper products.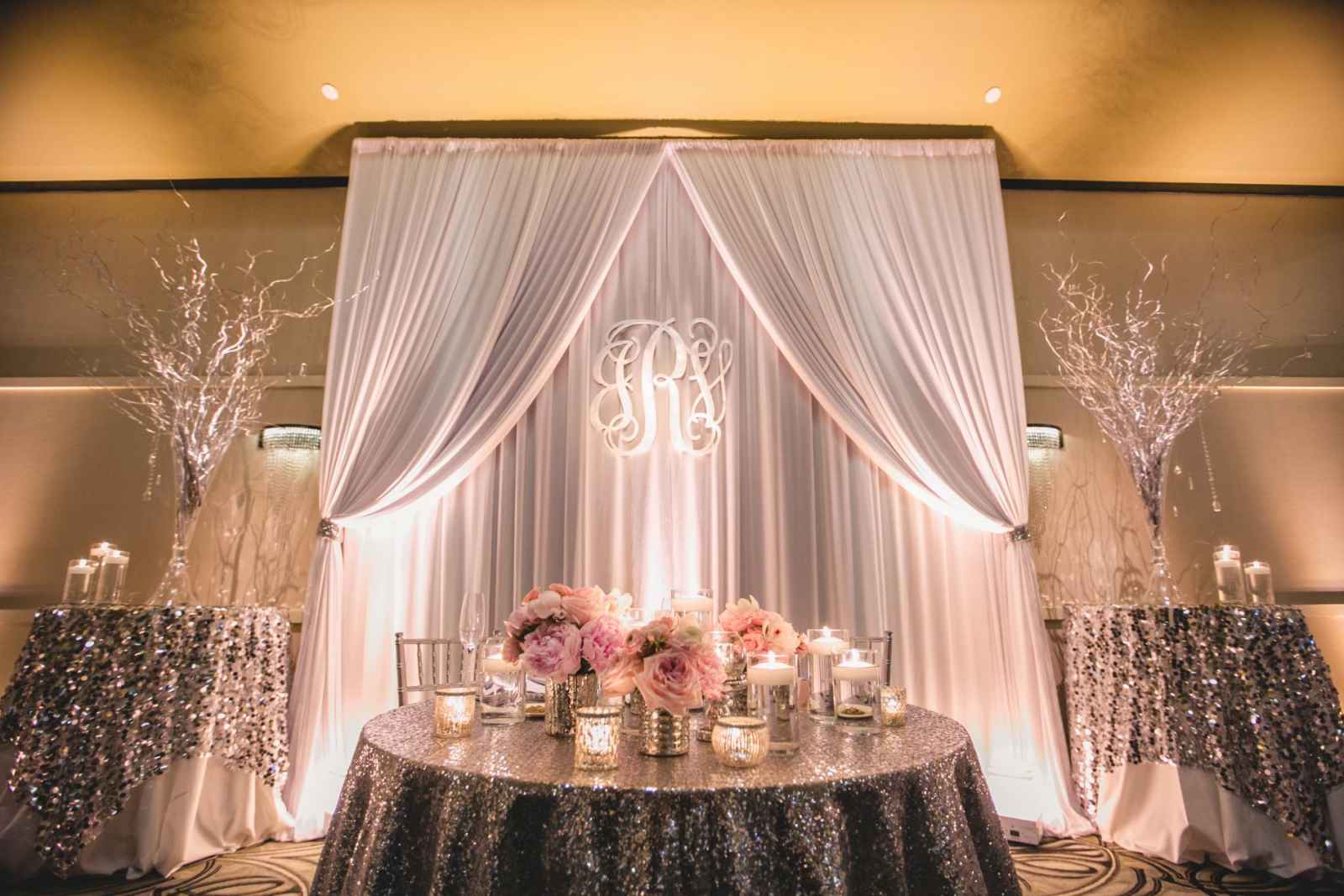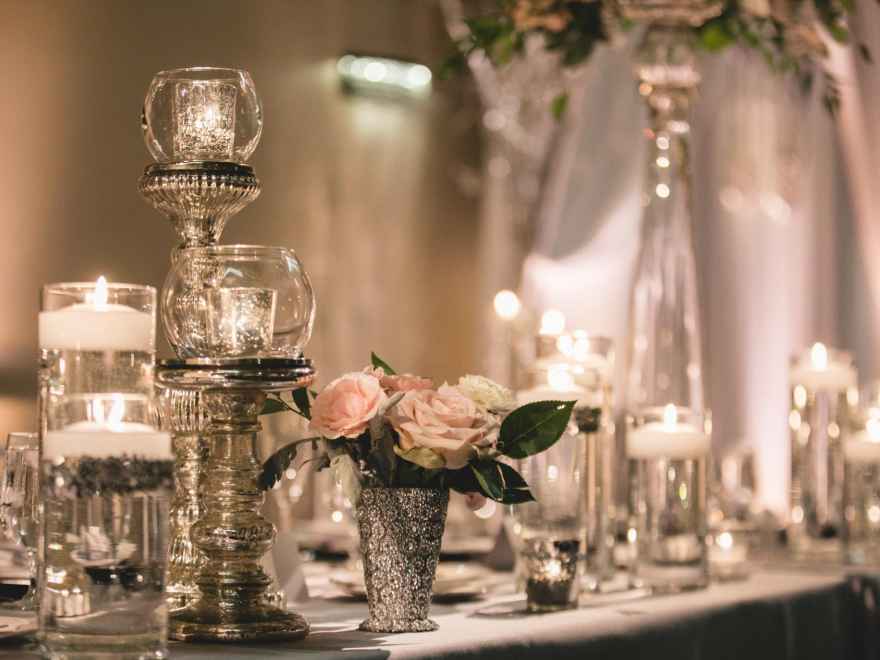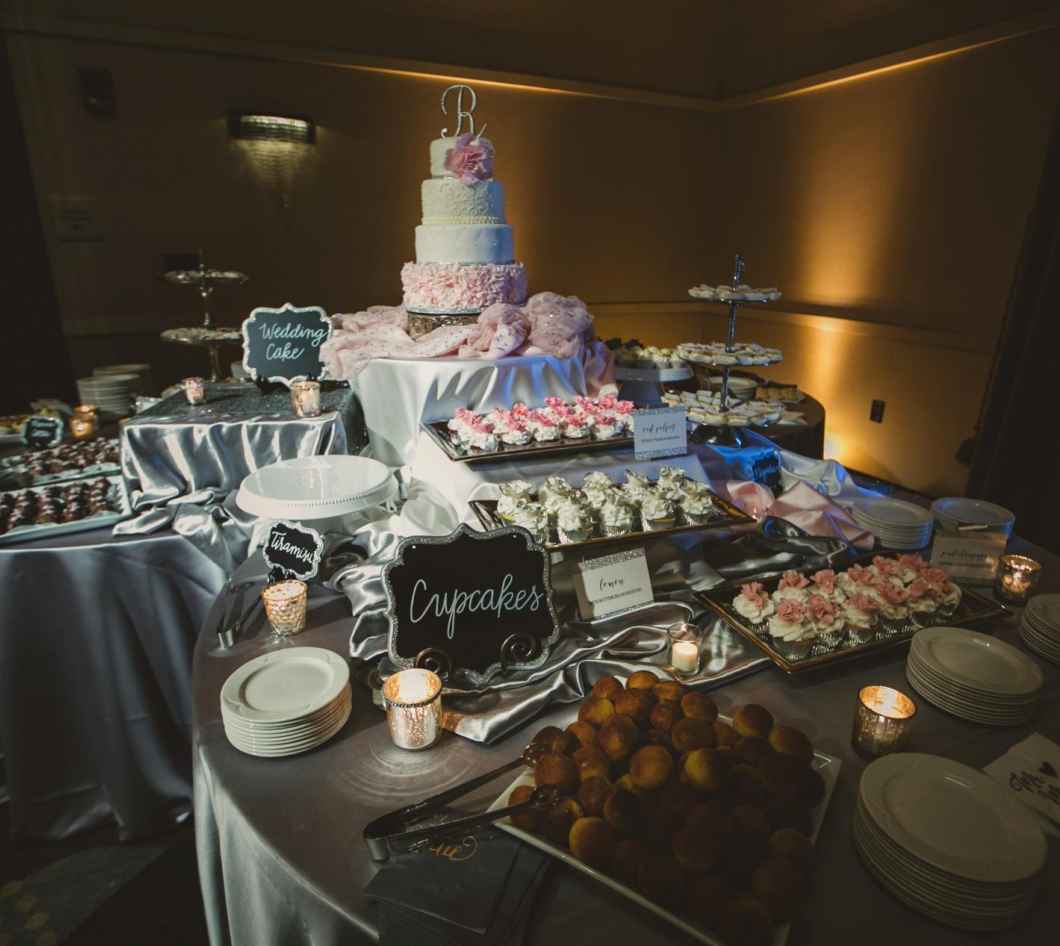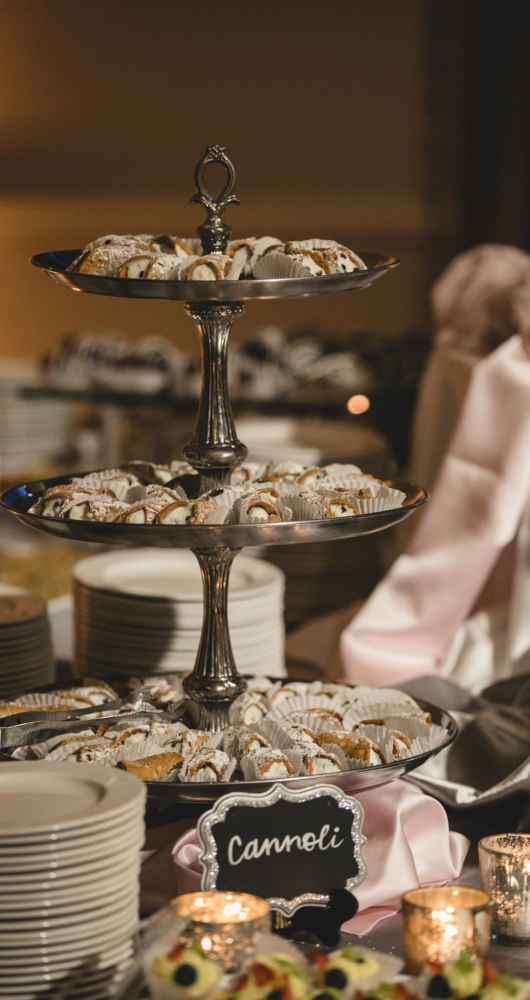 Special Touches
Imagine walking into a reception and being able to experience the couple's wedding day photo shoot. A black and white slideshow of images taken of that very day surprised their guests as the bride and groom made their way to the dance floor. The couple highlighted their Italian roots with the entire dinner menu beginning with a his and hers first course and ending with an elaborate Italian dessert station. The traditional Italian wedding favors with the five Italian almonds were a must to wish the couple good fortune. The only late night snack suitable for this reception was Rulli's Pizza! The Italian restaurant located in Elkhart and owned by Vinnie's aunt and uncle catered an assortment of piping hot pizzas for the couple's guests.
"Vinnie is a huge superhero fan," says Julia. "His groomsmen wore superhero socks and Vinnie had special Superman socks with red capes flapping on each ankle!"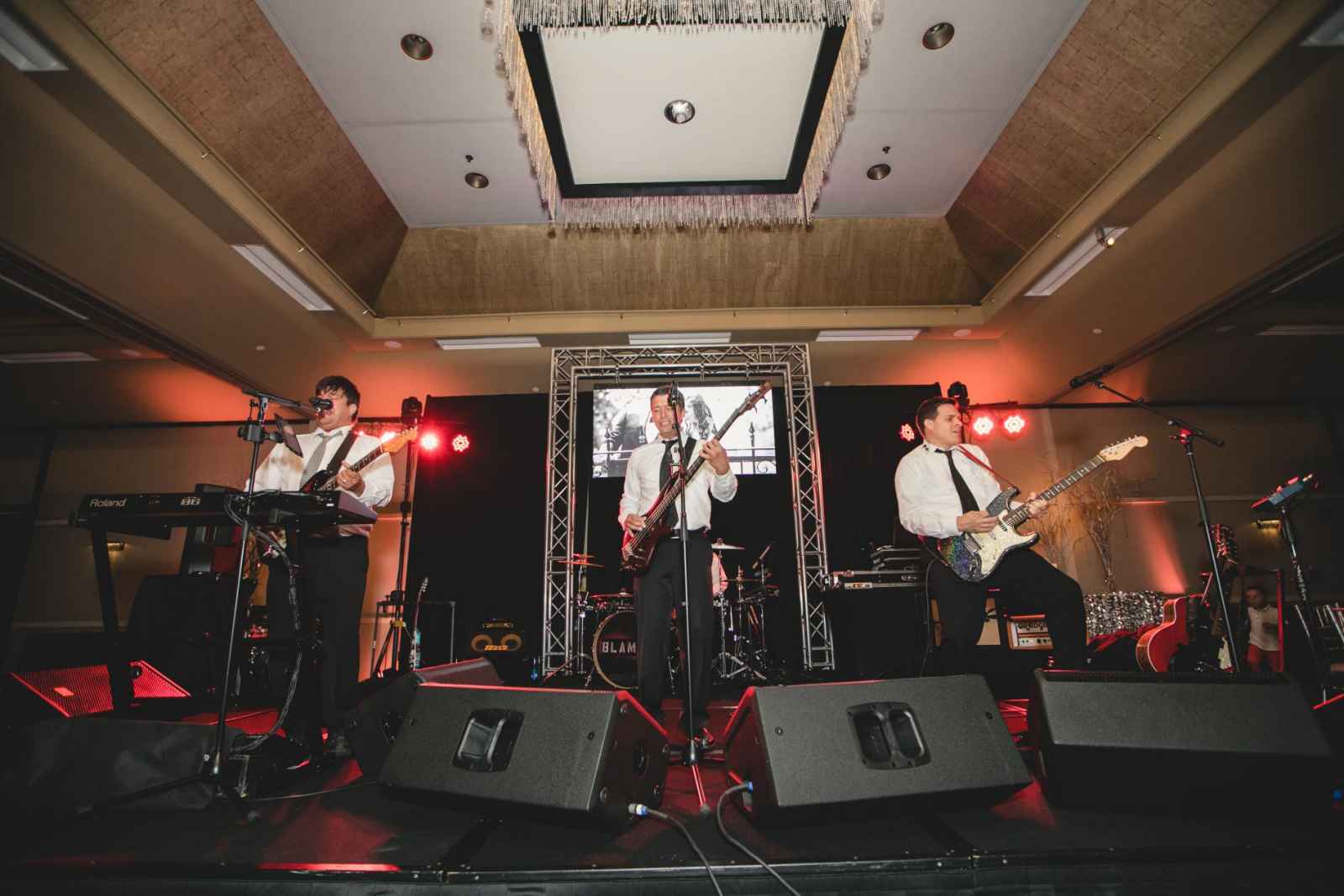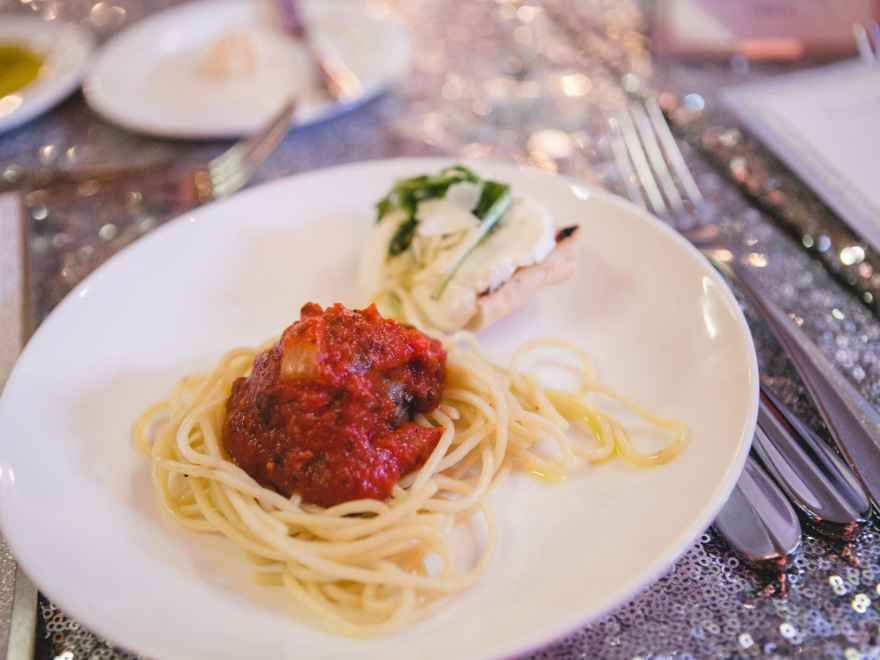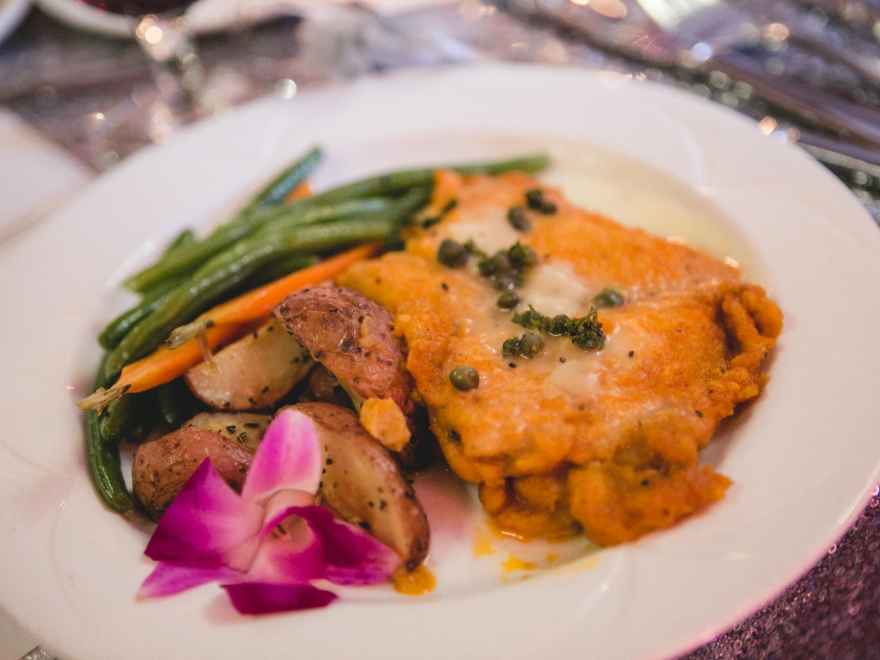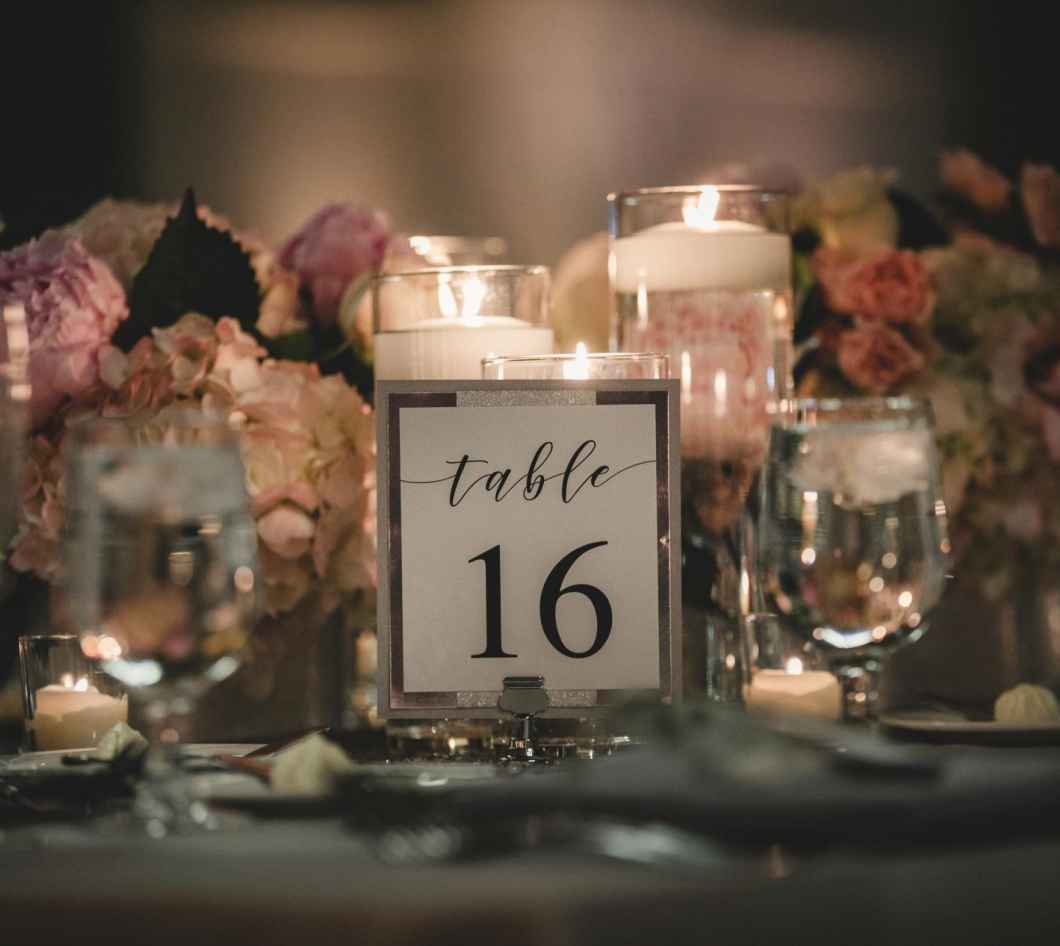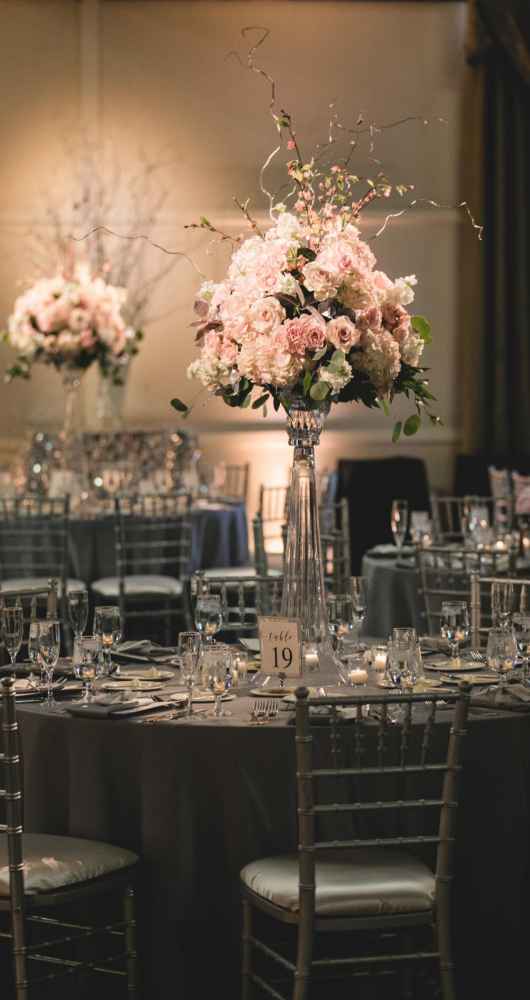 What We Love
This couple put a lot of effort into all their wedding details and were thrilled their hard work paid off. "In my opinion, the personal touches & décor were pretty amazing—both in the pre-function space and reception area," says Julia. "It was so much fun celebrating with friends and family. The band knocked it out of the park and everyone was dancing!"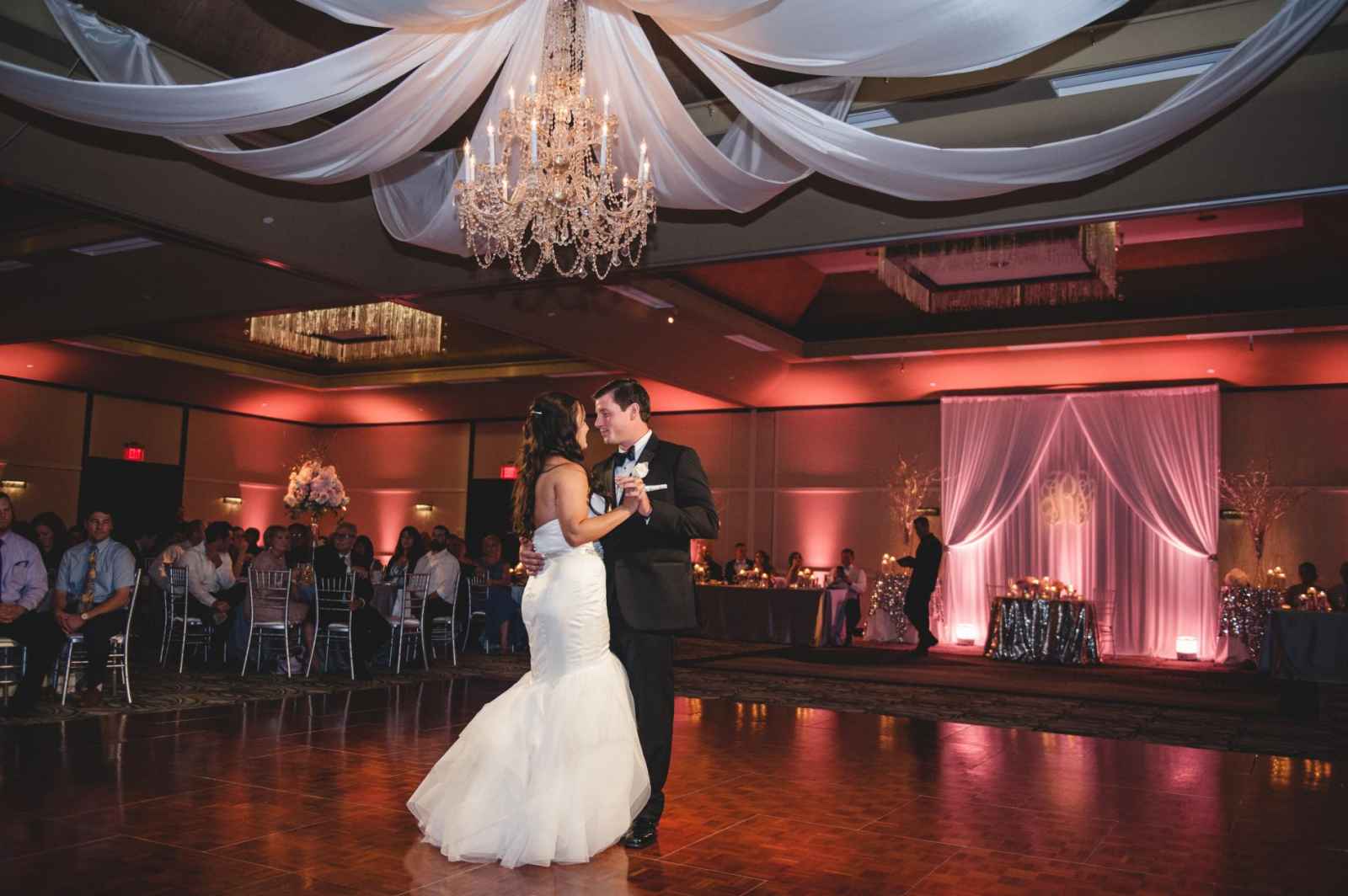 Video by Tate Kirgiss Productions.
are you a bride-to-be?
We'd love to plan with you on weddingday-online.com. Let's get started!
 
are you a wedding extraordinaire?
Join WeddingDay Magazine in inspiring brides by partnering with us! See how here.