Sam had quite the proposal in store for Kate and one that involved their cute, brand new husky puppy (need we say more?). After picking up their new fur baby and planning a picnic at Coxhall Gardens, Kate realized the puppy already had new dog tags and quickly discovered that where the address of their first home should have been engraved, instead were the words, "Will you marry me?".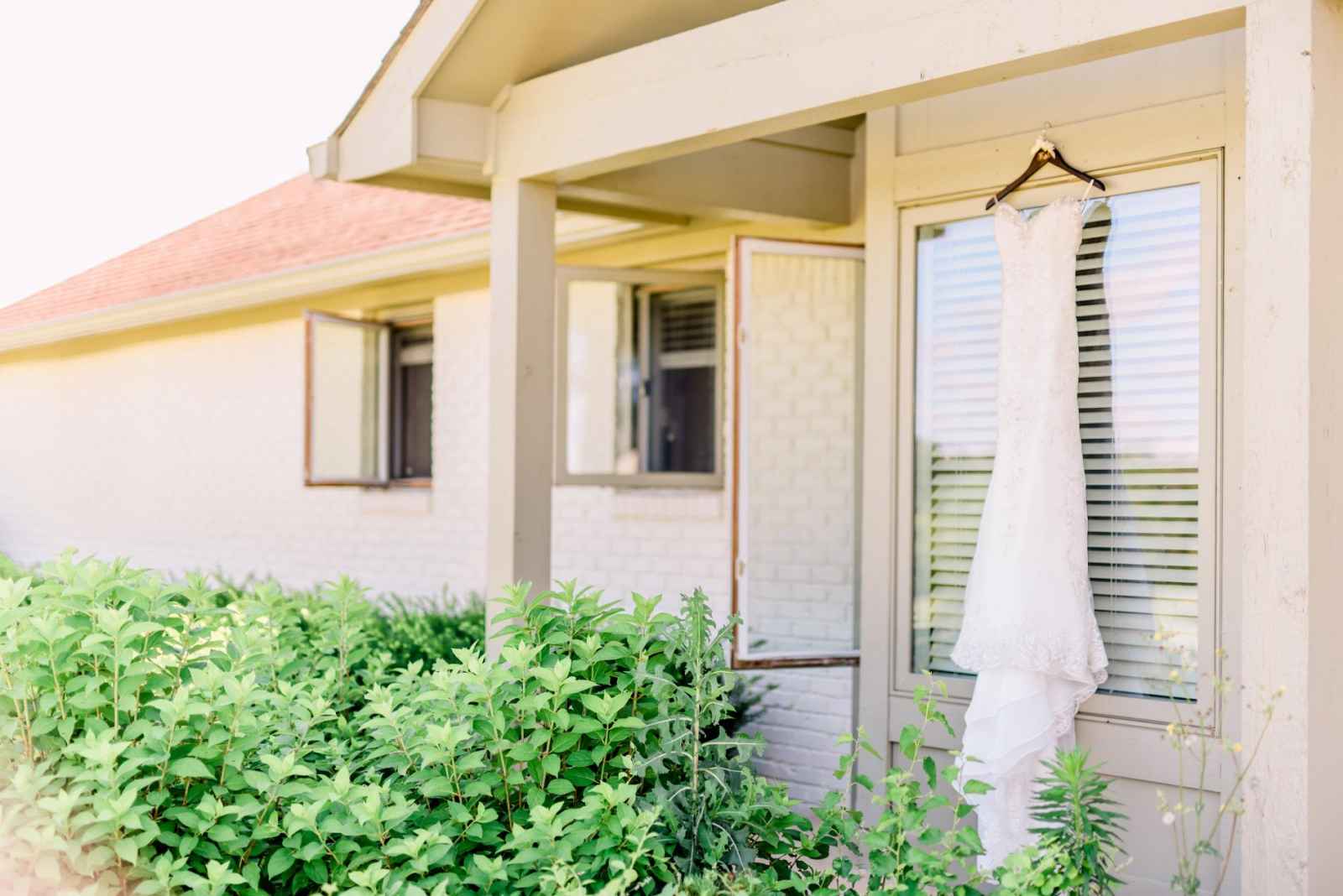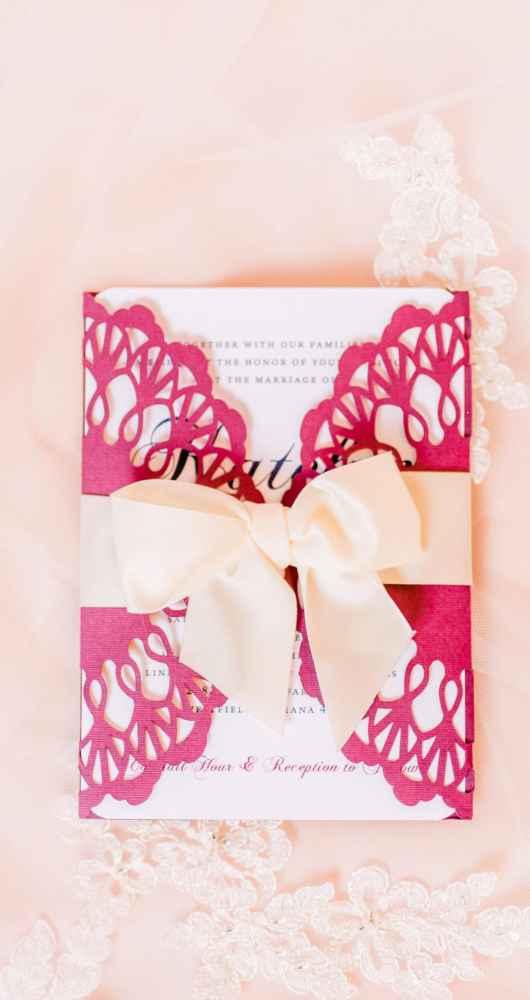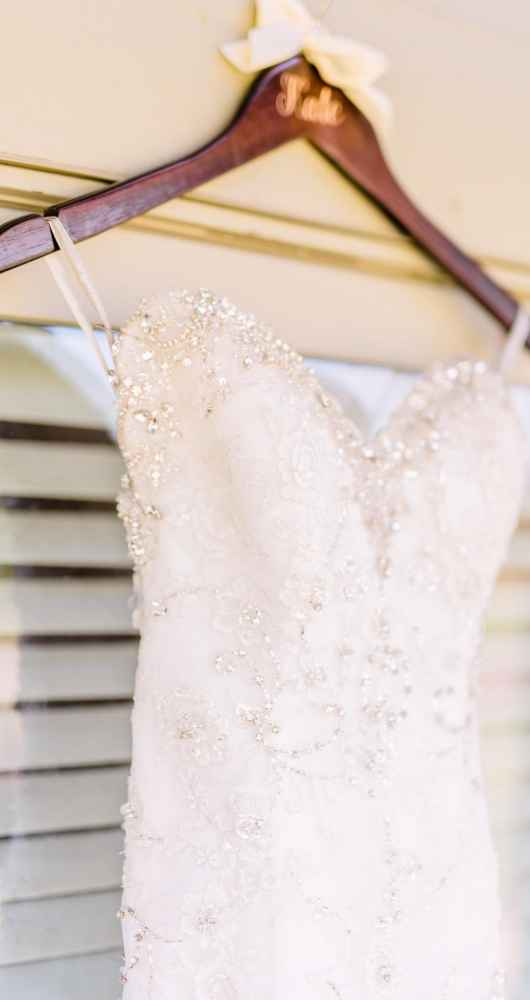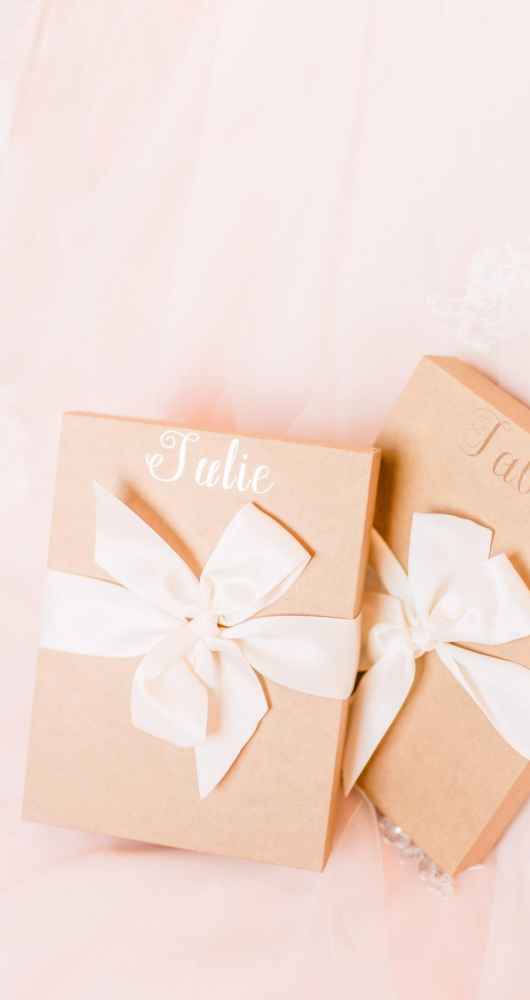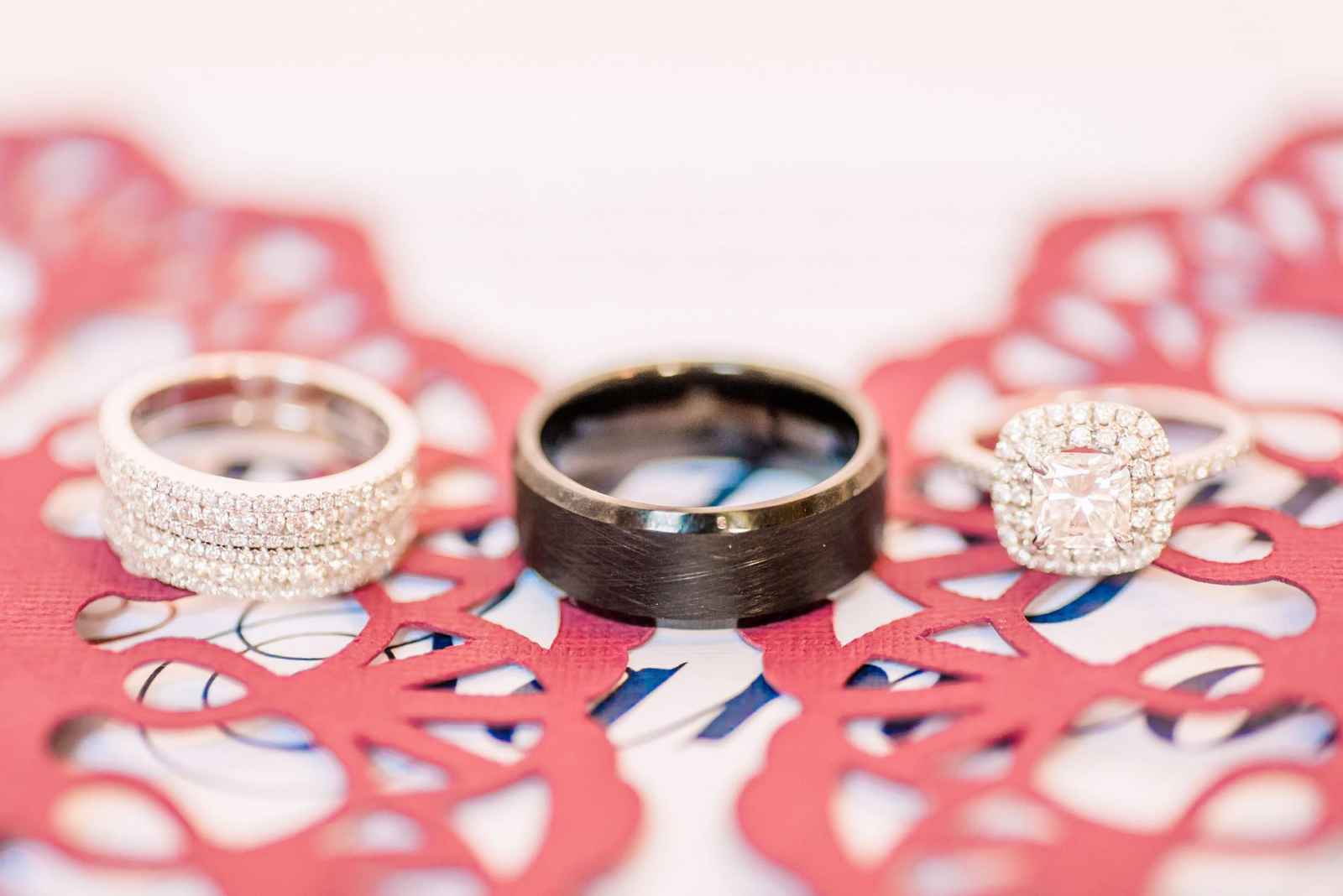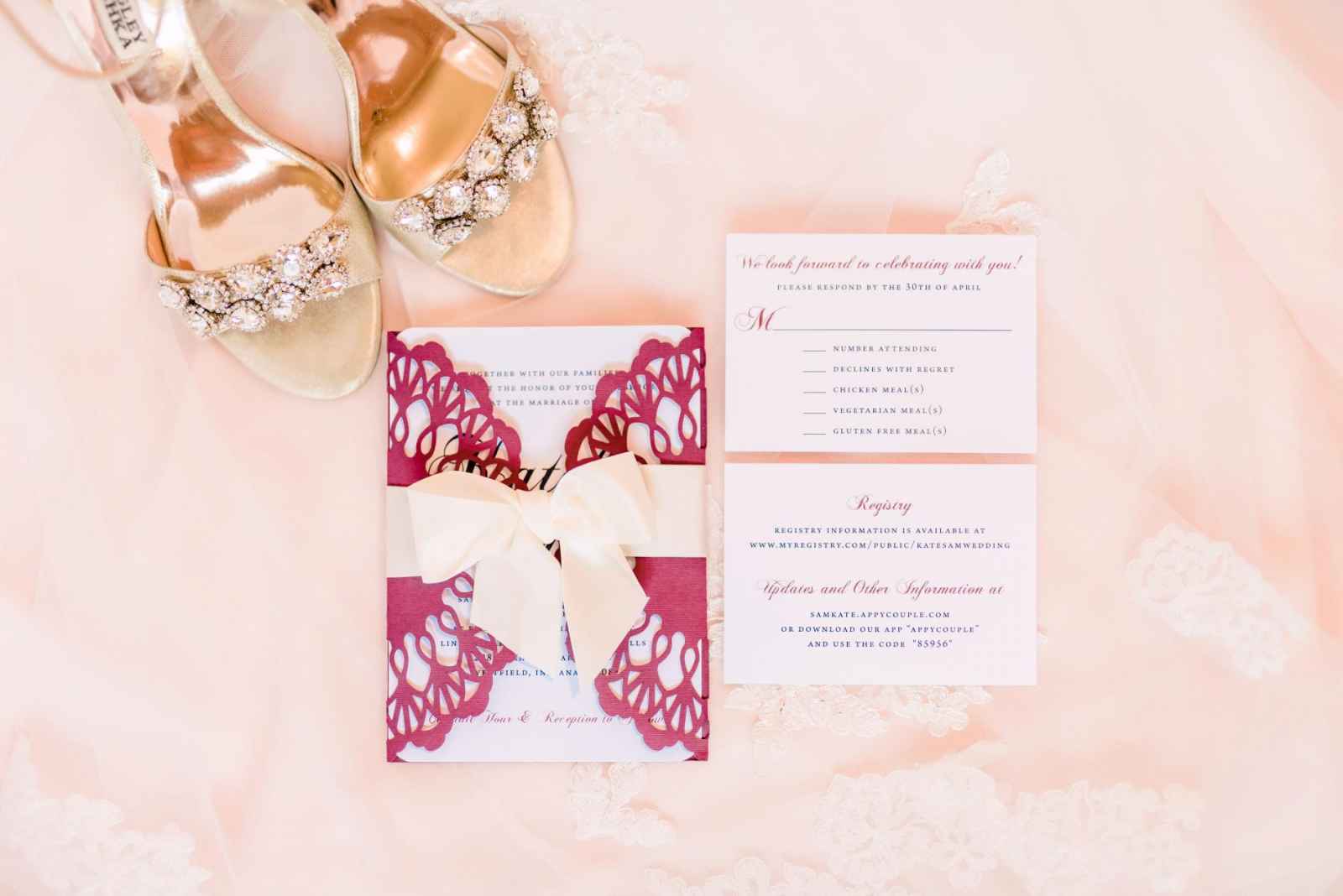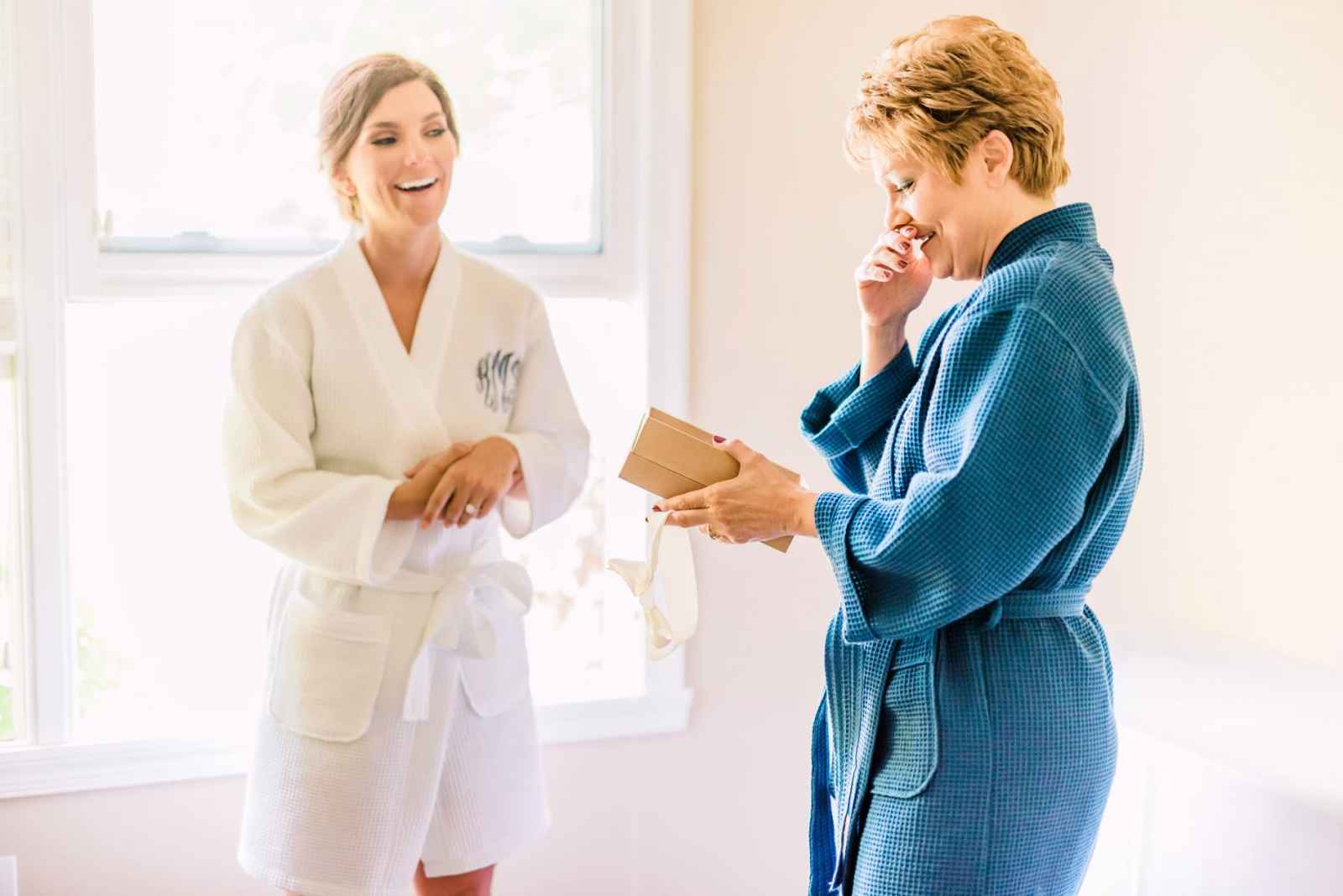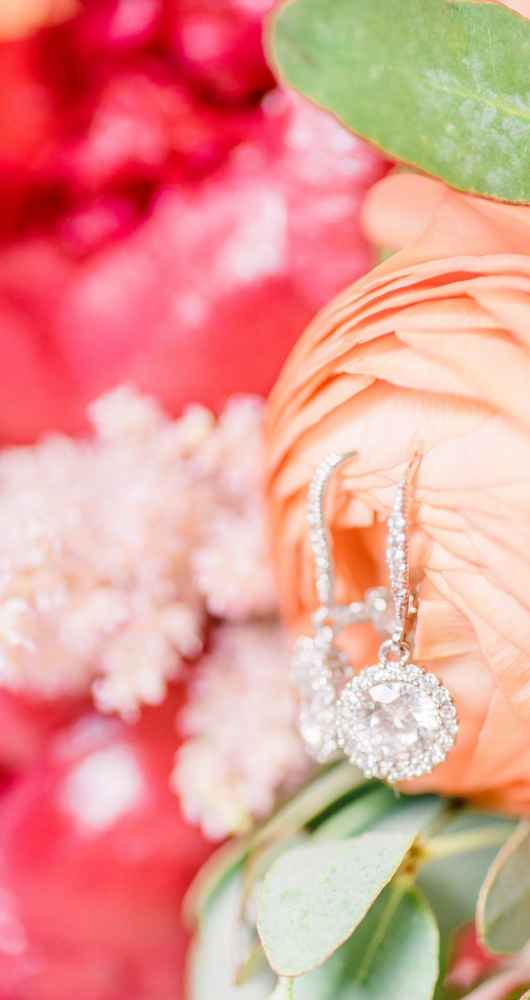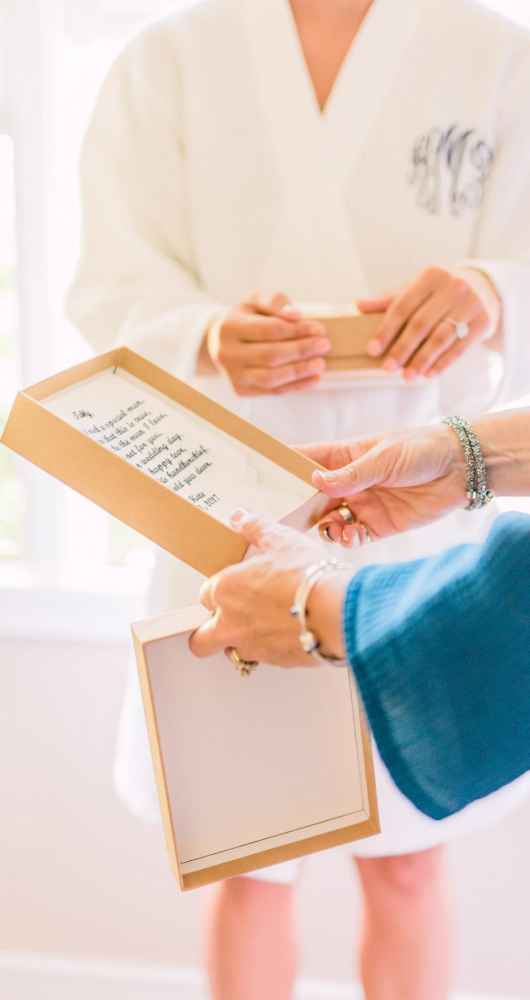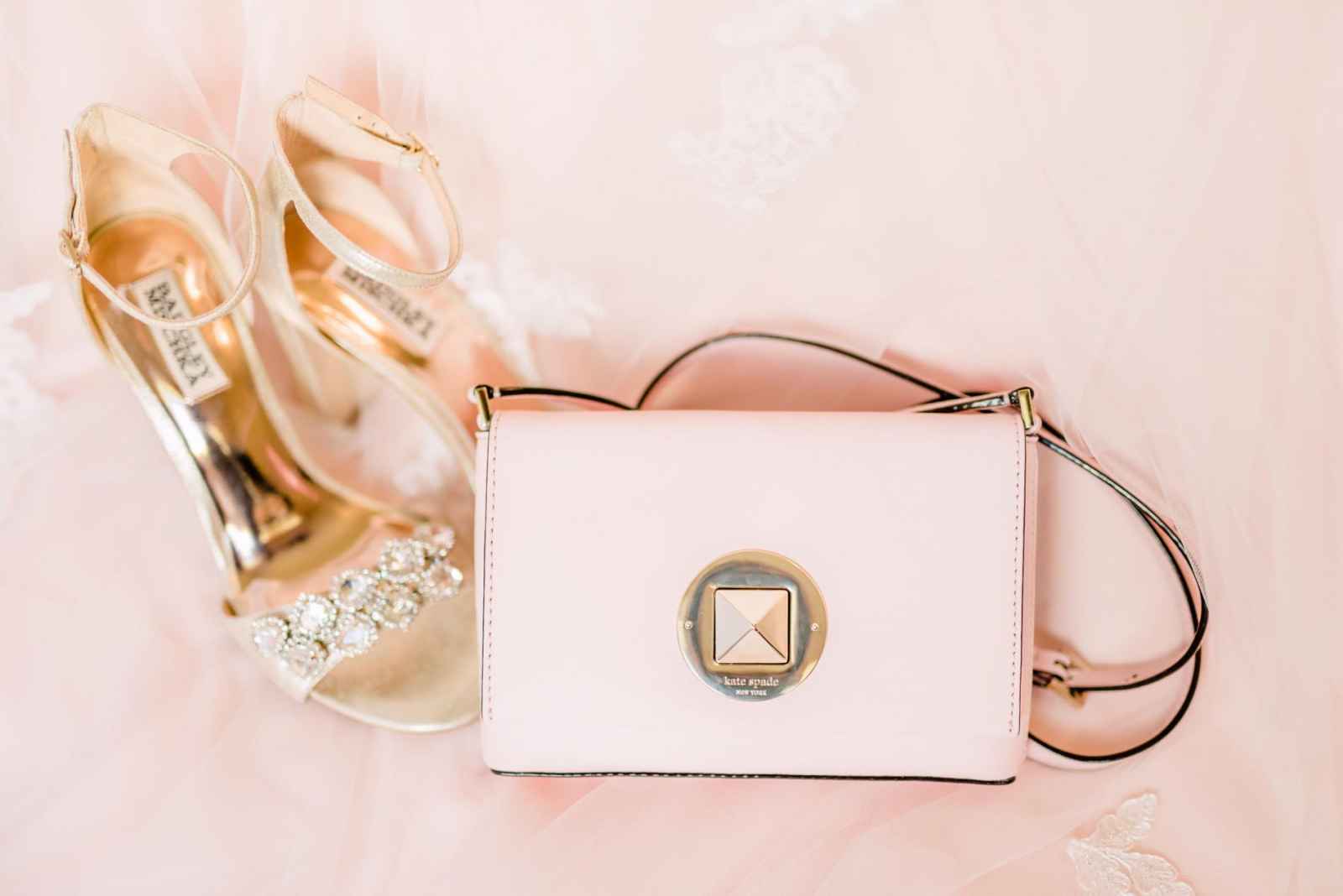 The planning process was fairly easy for Kate due to the fact that she has worked at the Ritz Charles for the last seven years. She says, "After managing and seeing so many weddings over the past years, I knew exactly what I wanted. I knew what worked, what didn't work and, because of my knowledge in events, I knew what would work logistically as well. I had seen so many different color schemes, floral arrangements, late night food stations, head tables, etc. that when it came time for Sam and me to plan ours, I knew right away. I always told Sam if we got married in a barn, it would be an upscale chic barn wedding where our bridesmaids/groomsmen were still dressed in full suits/bridesmaid dresses without boots, jeans or cowboy hats. Thankfully, he agreed and, for the most part, he let me run with my idea of what I wanted our wedding to be."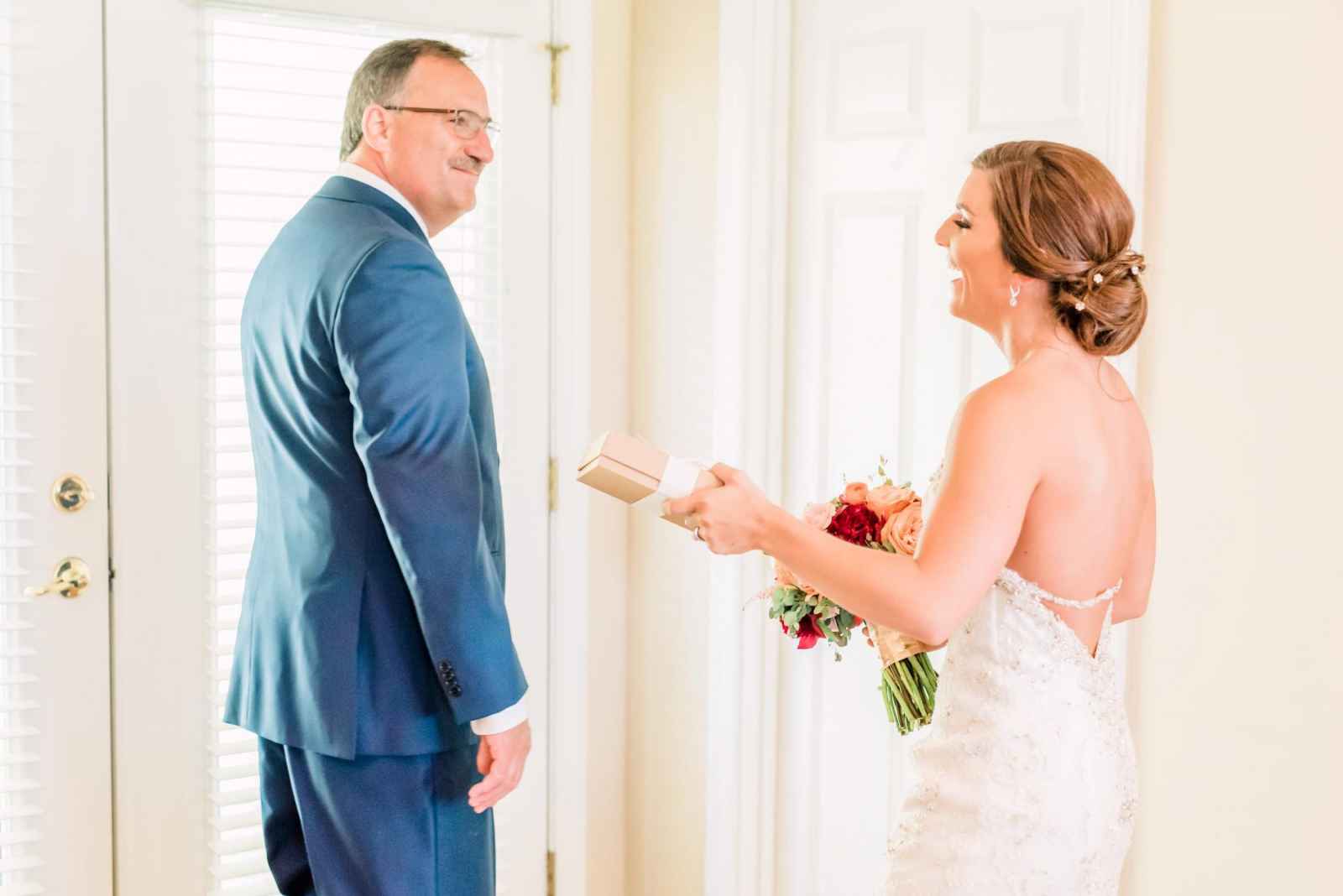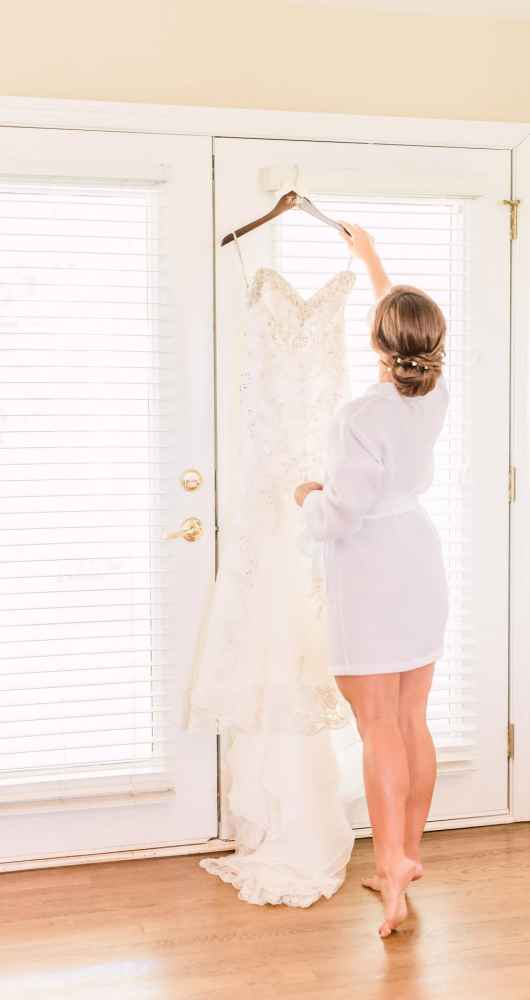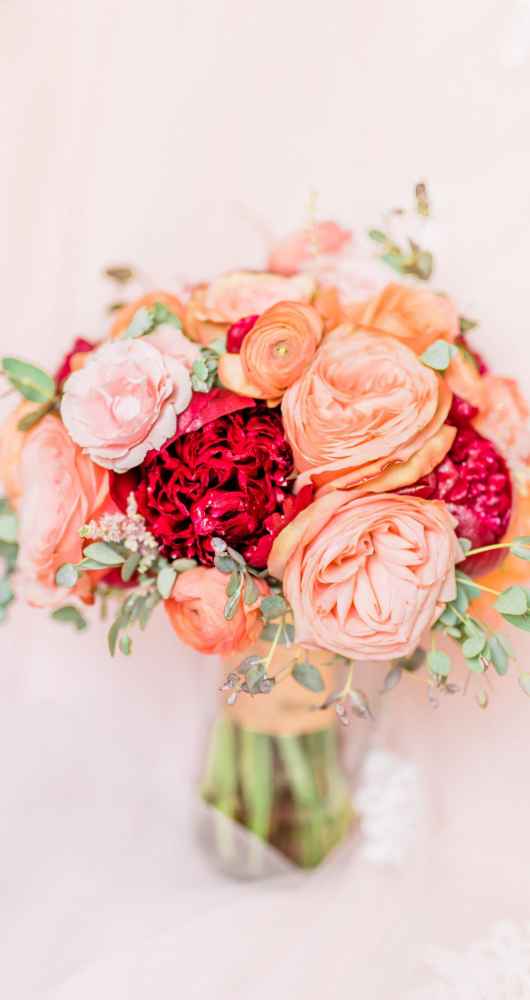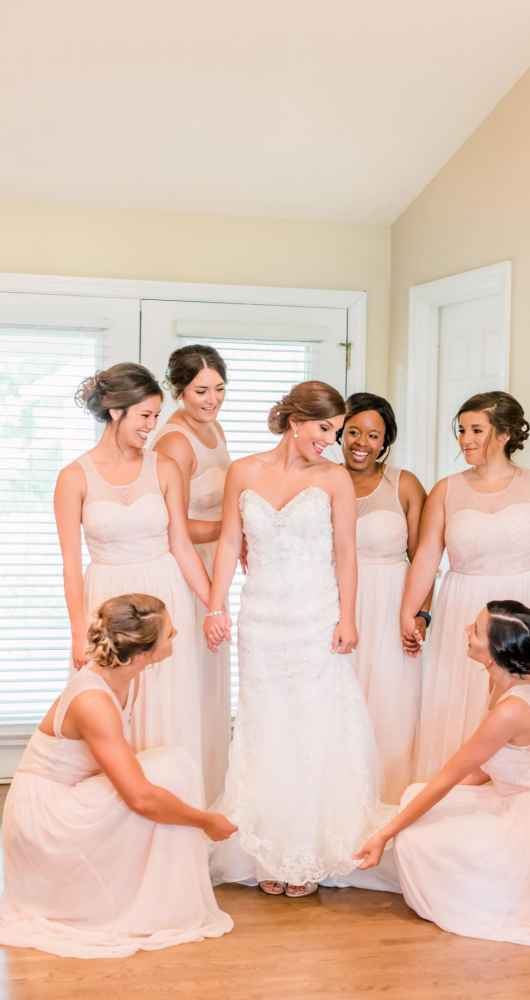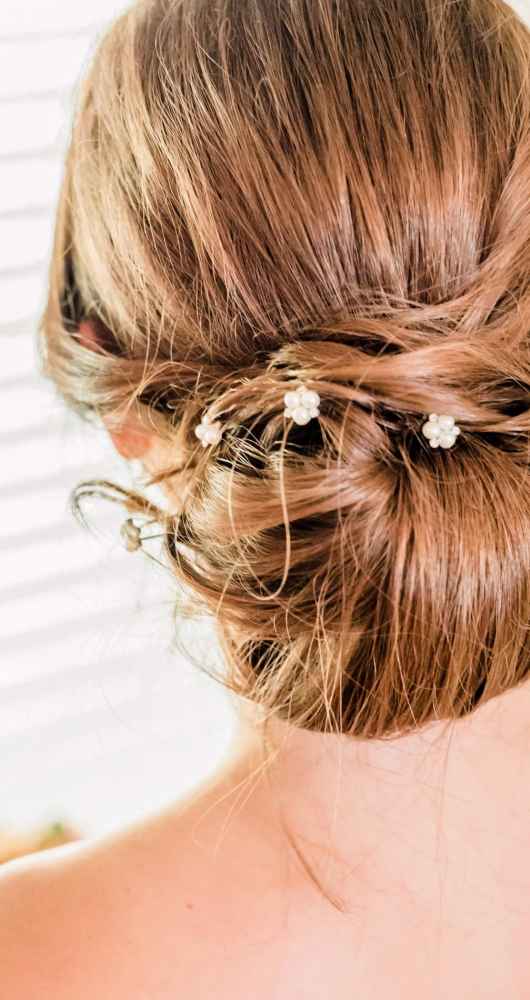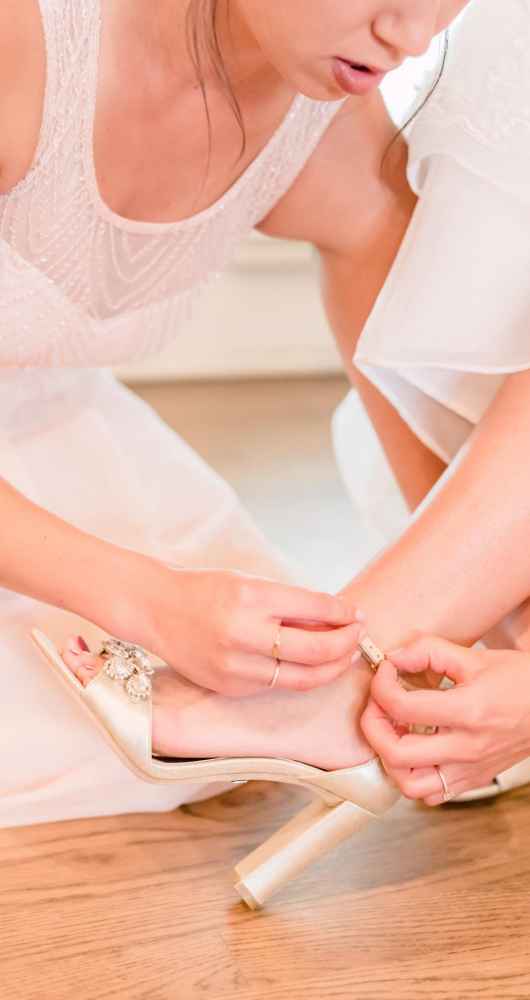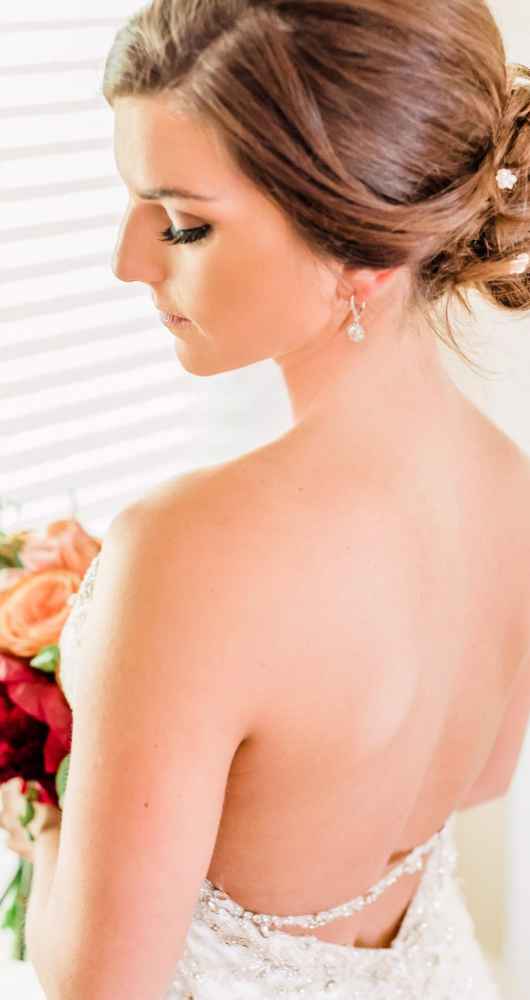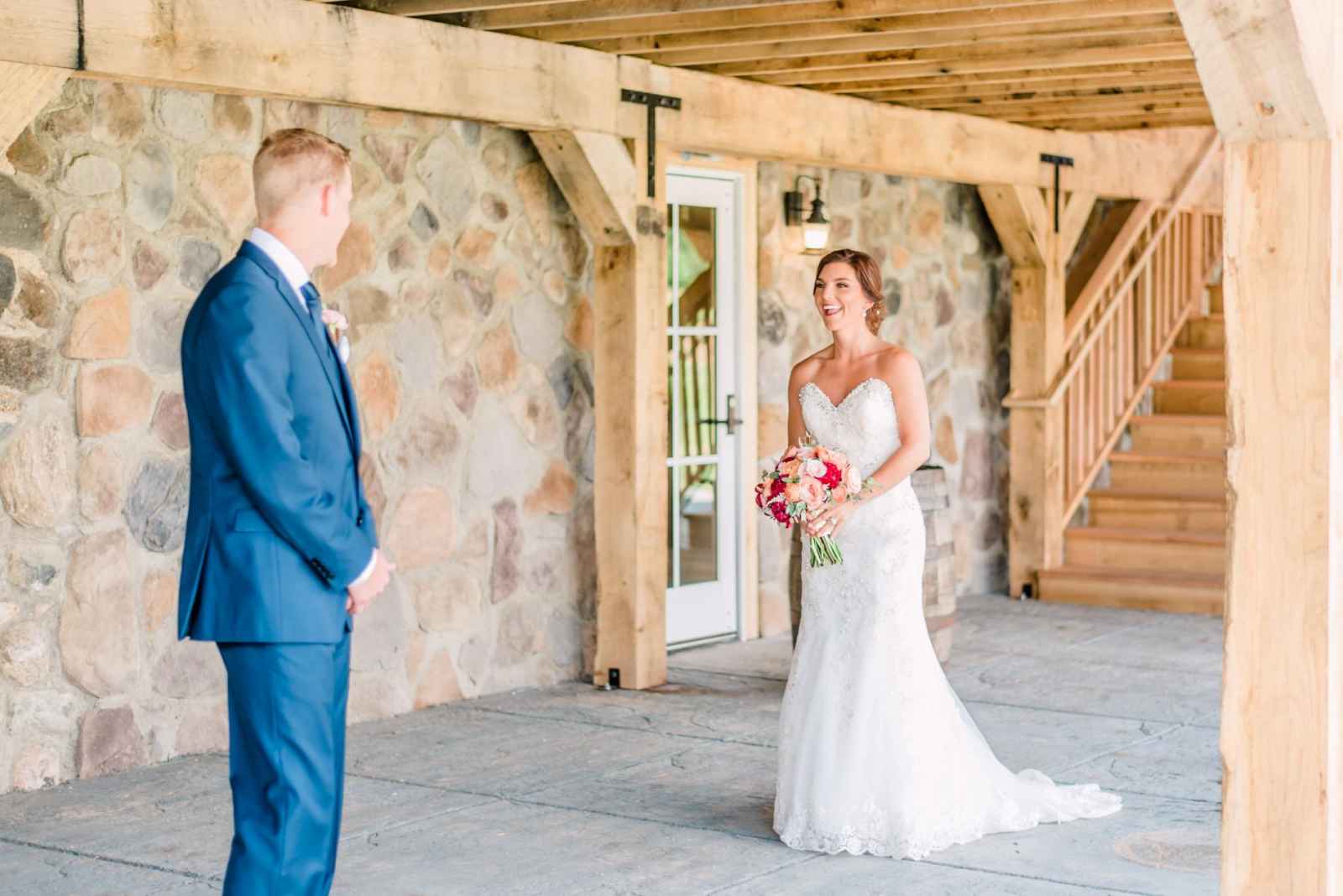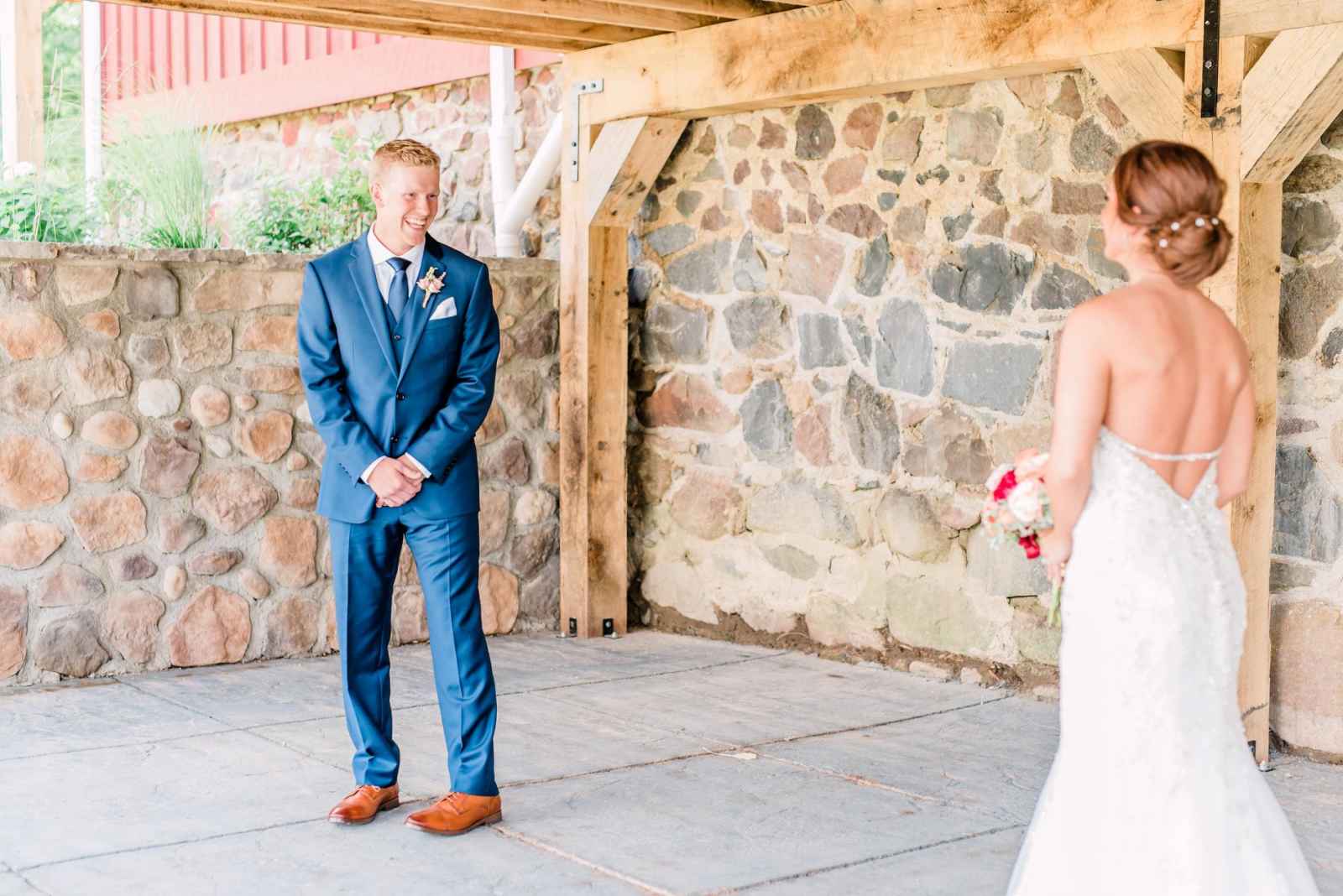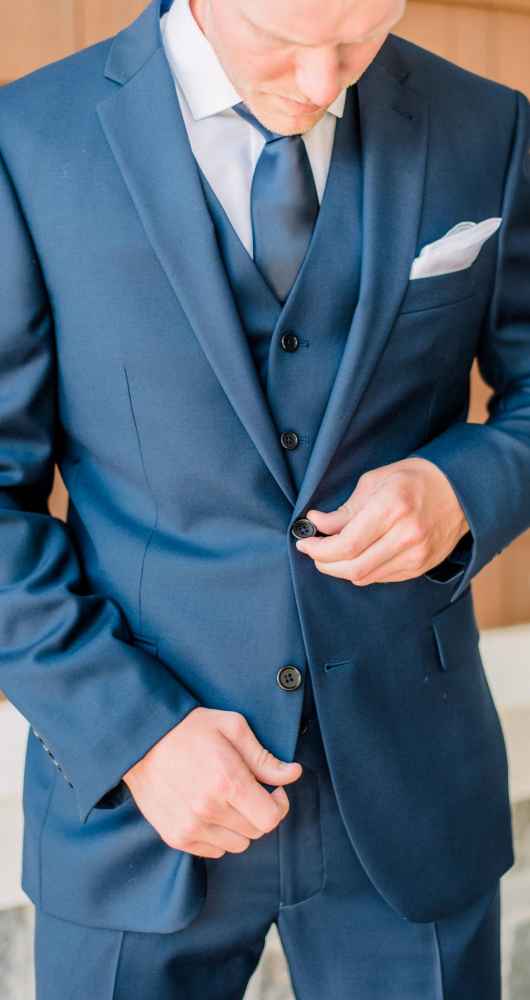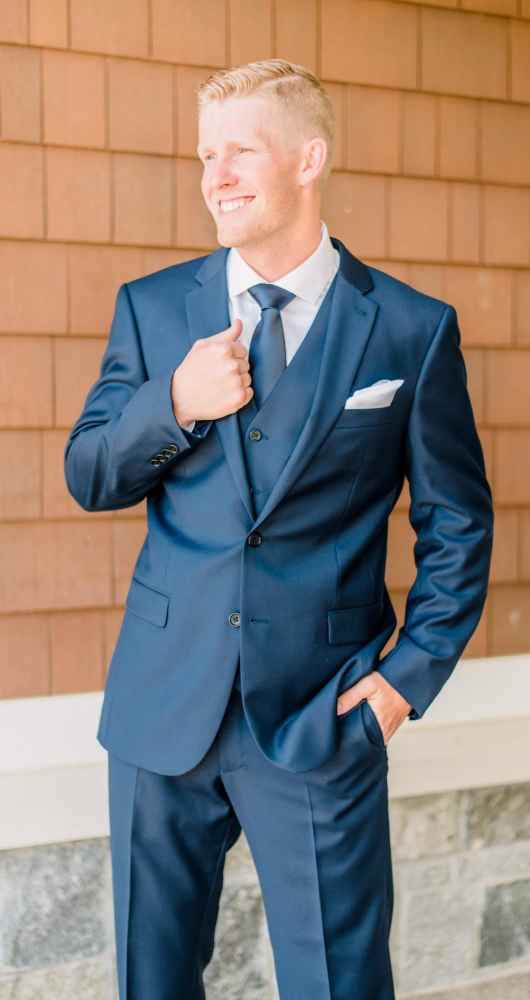 Kate jumped right into her vision as the Ritz Charles was opening a new venue in the summer of 2017. Kate says, "We chose Lindley Farmstead for our venue for a few different reasons. The first being that Sam is a country boy, so getting married in a barn just made sense. Even though the barn was not completed when we chose Lindley Farmstead as our venue, we knew it would be very upscale, so it was a great compromise for the both of us. Sam wanted country barn and I wanted chic upscale. We also chose Lindley Farmstead because it was a brand new venue that no one had ever seen."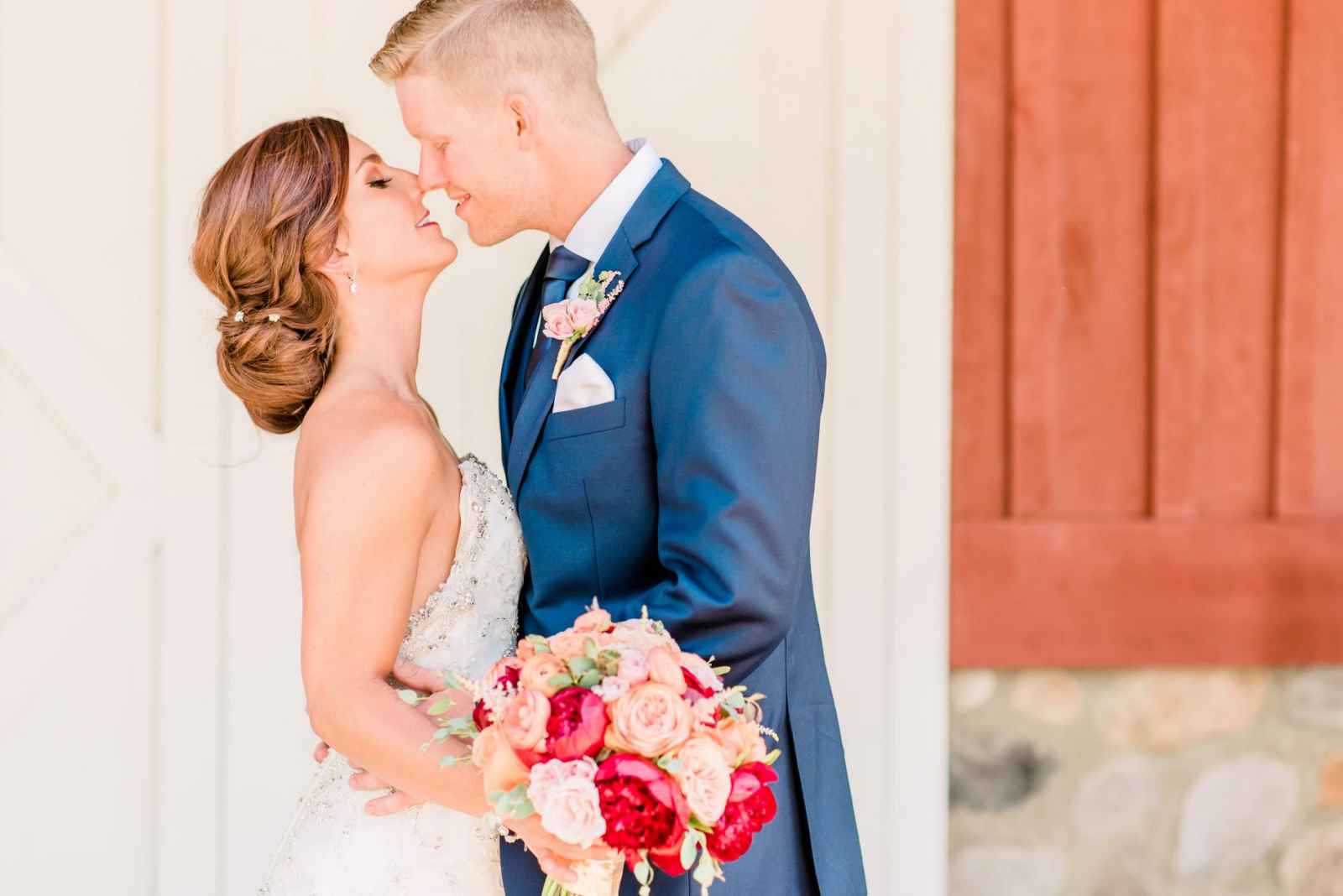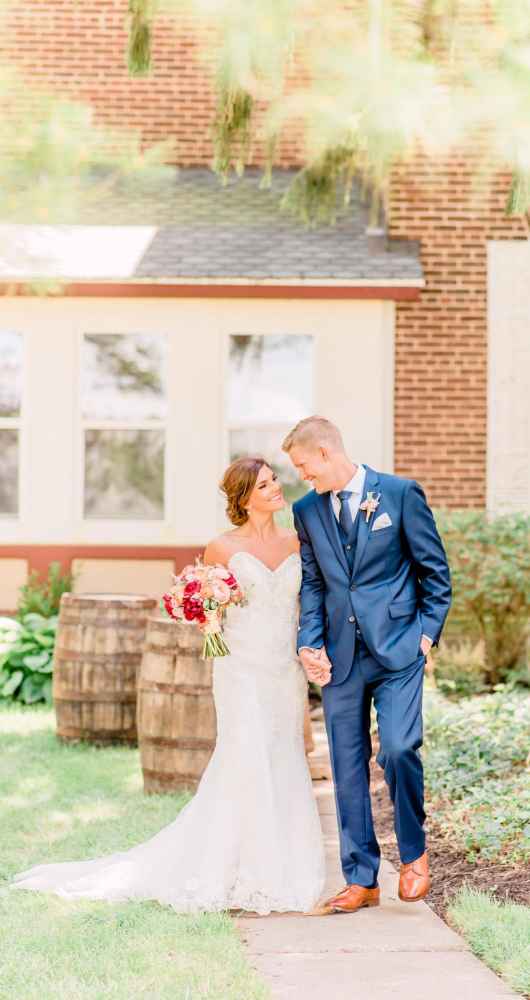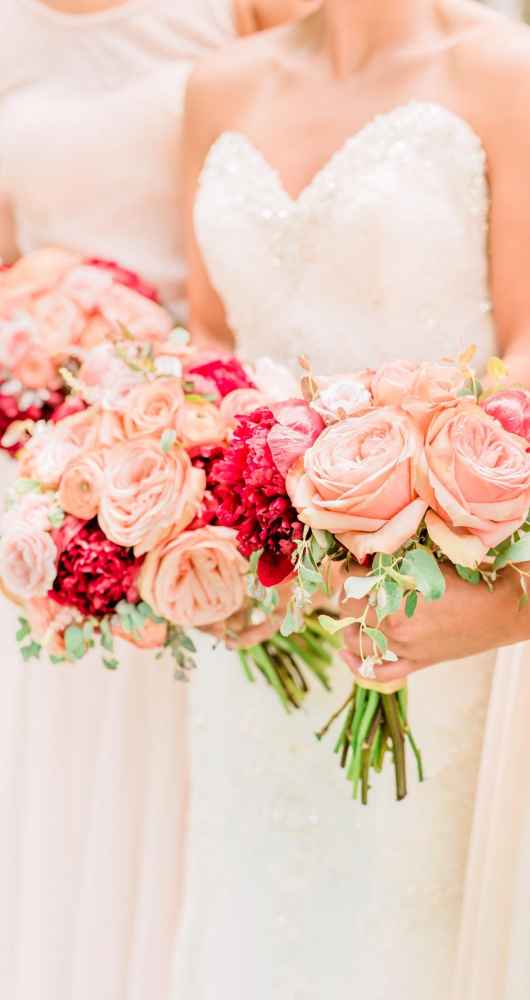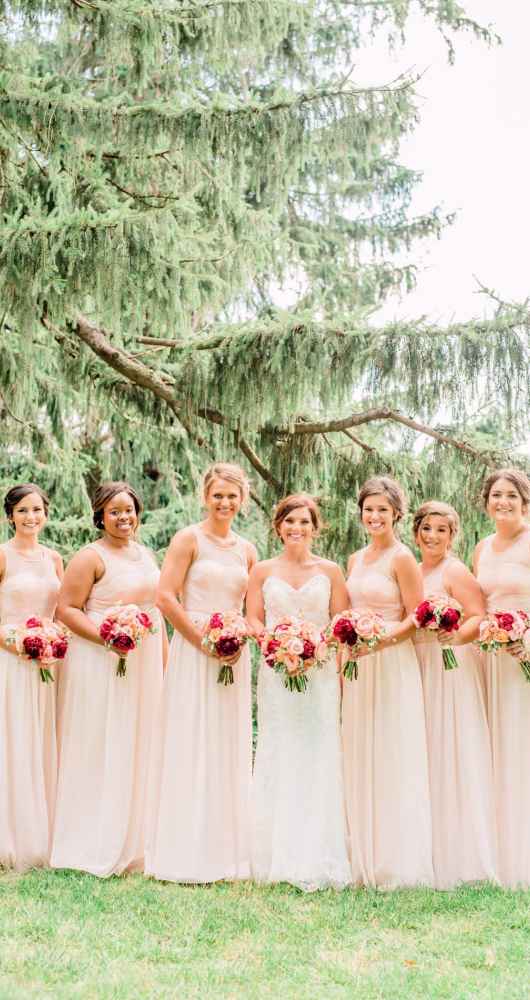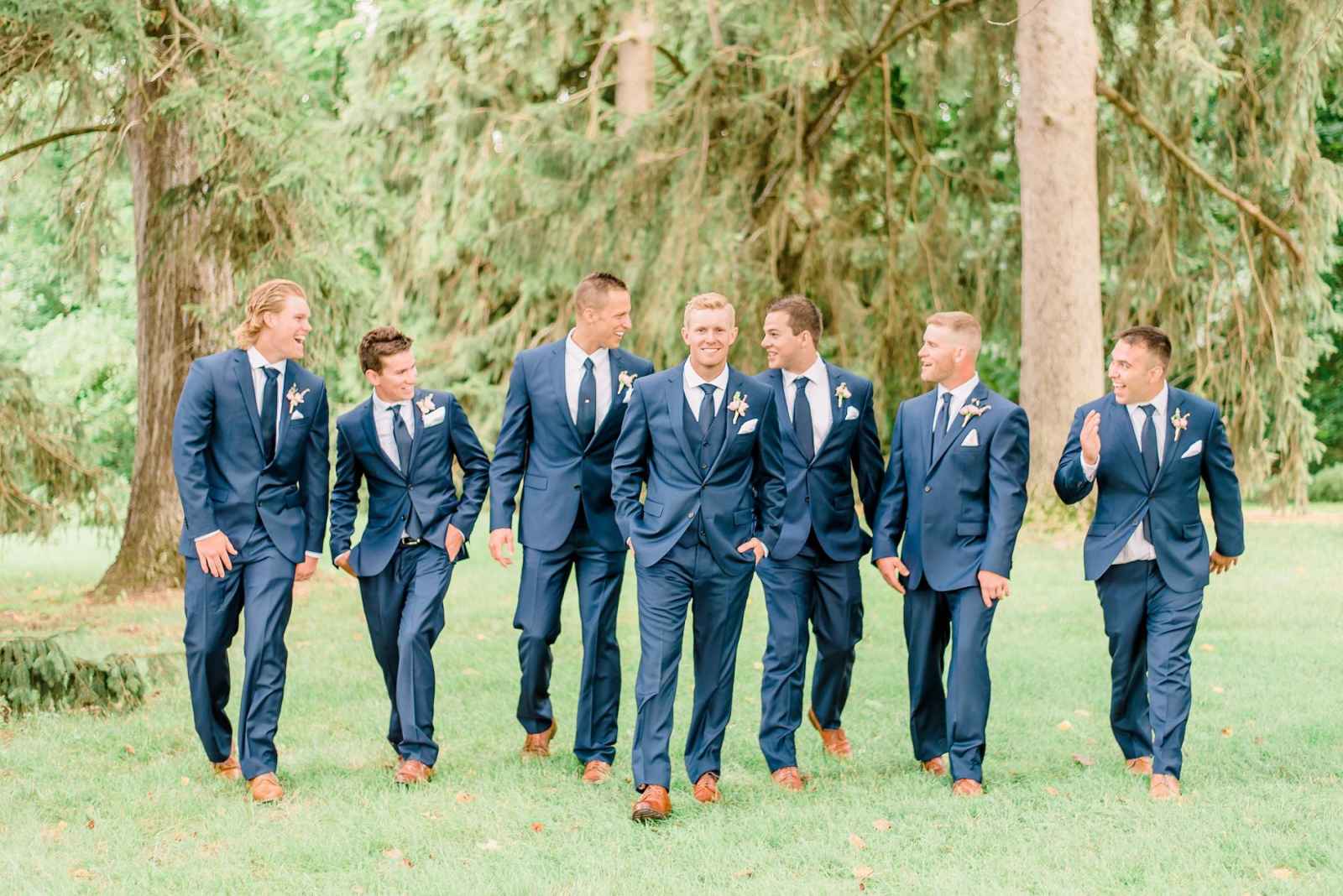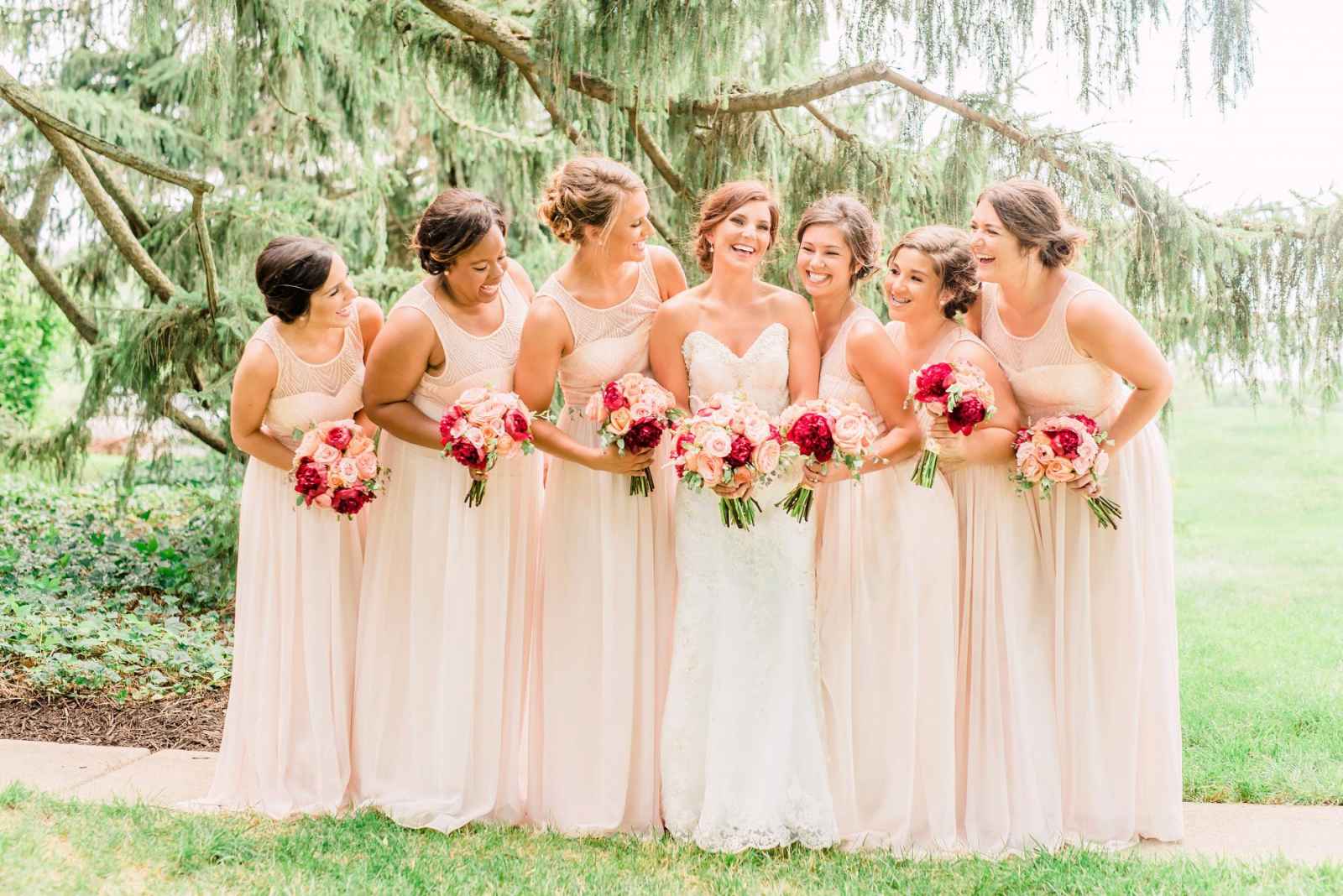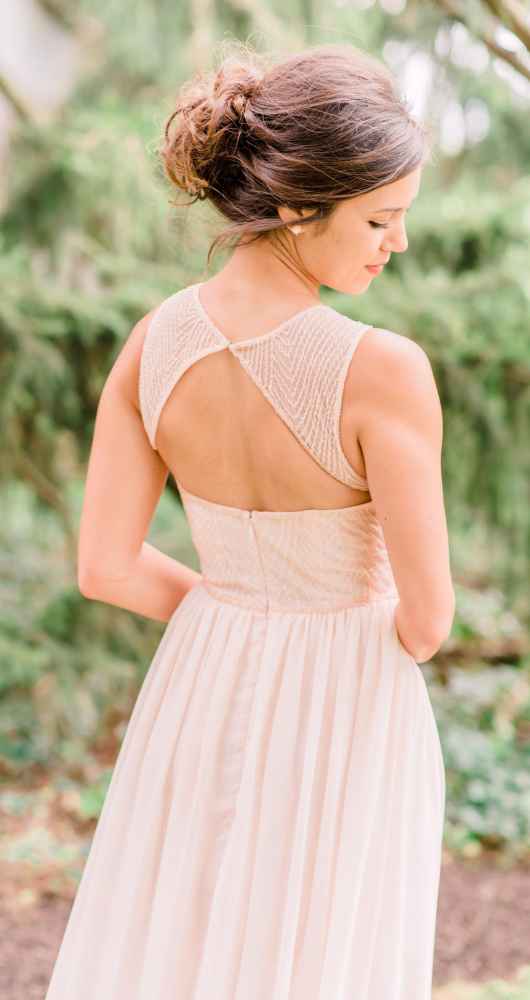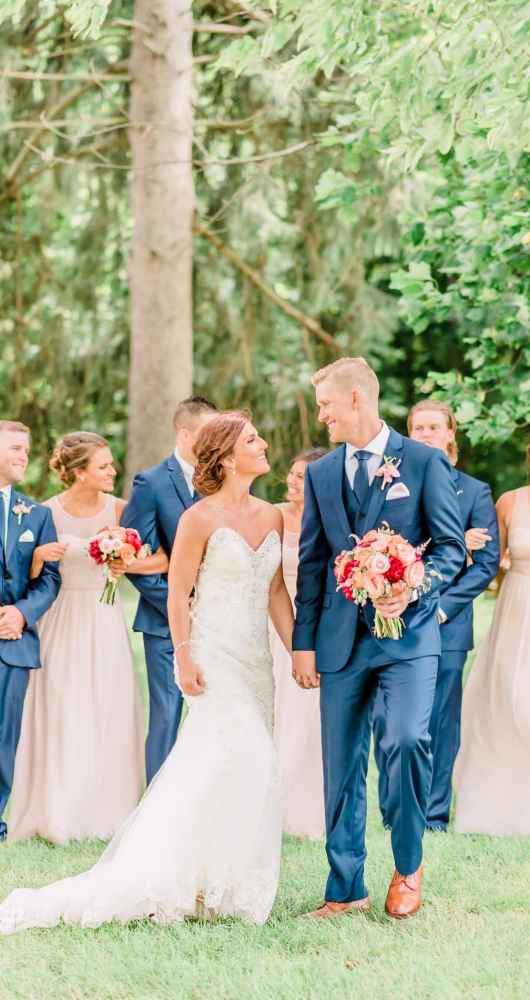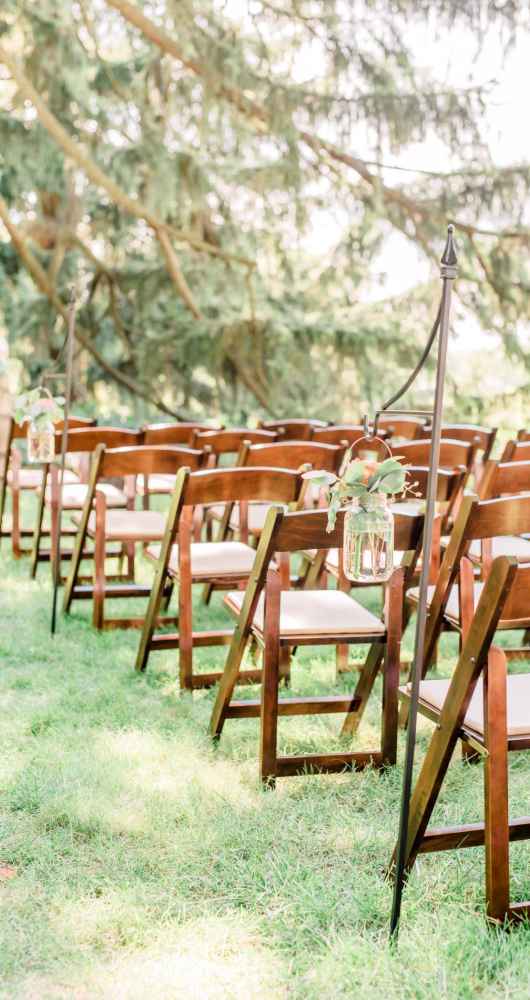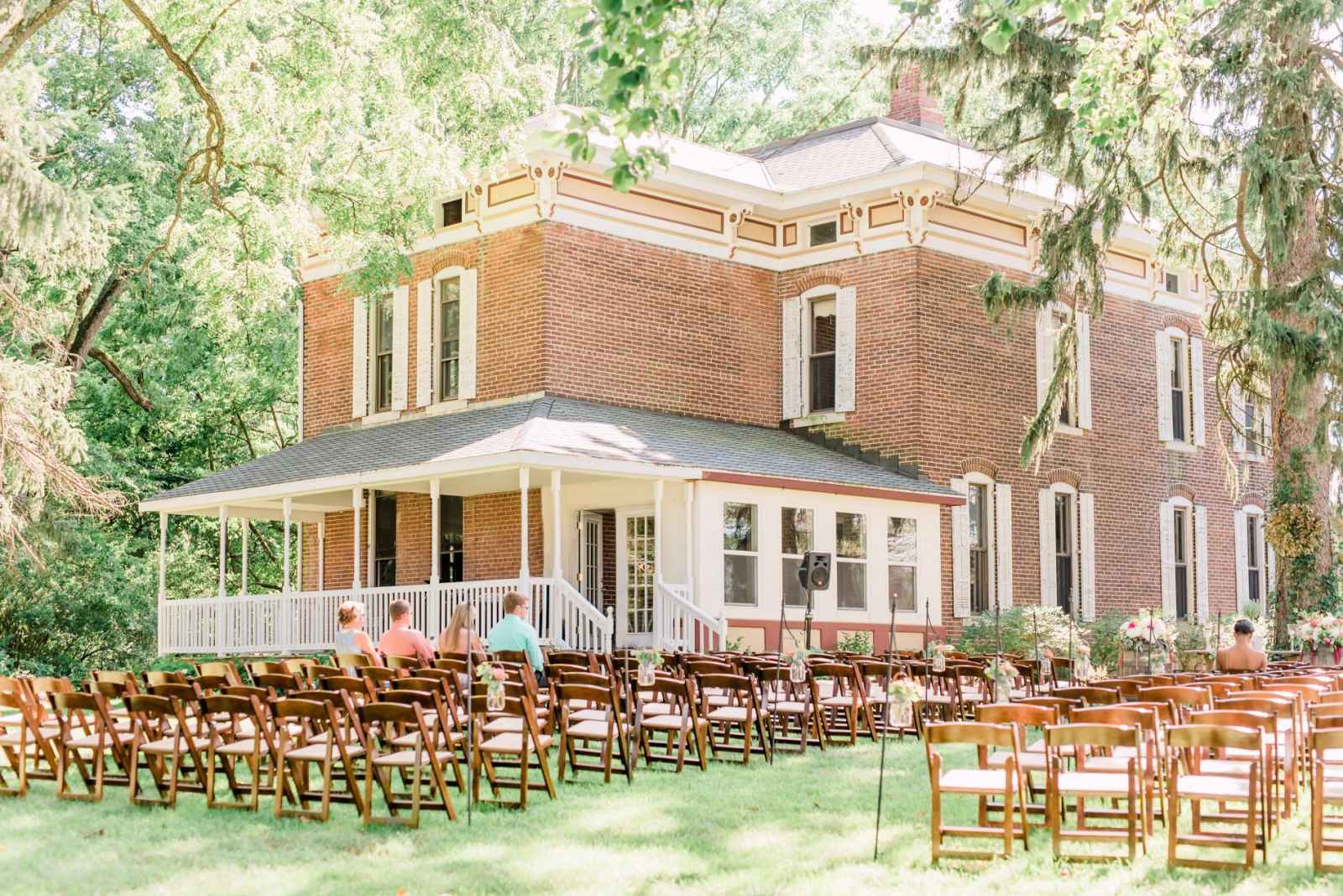 While Kate knew her dress, made by Moonlight Bridal, was "the one," she also revamped it to make it absolutely perfect which included transforming it into a strapless gown.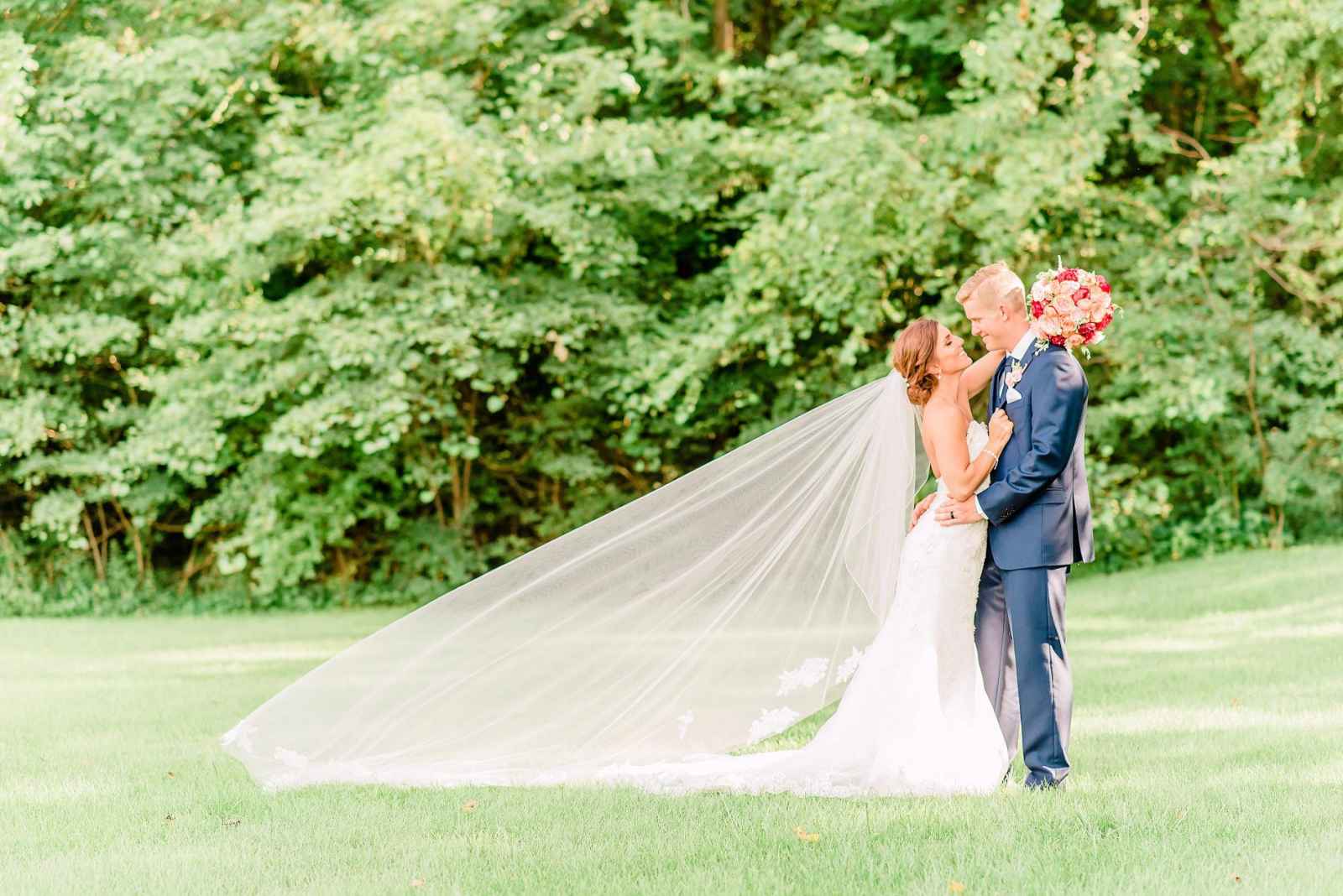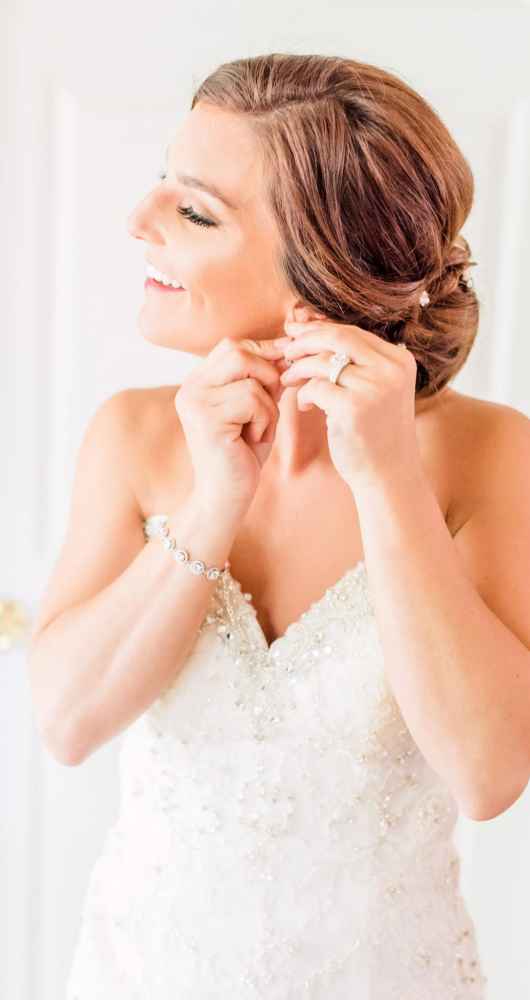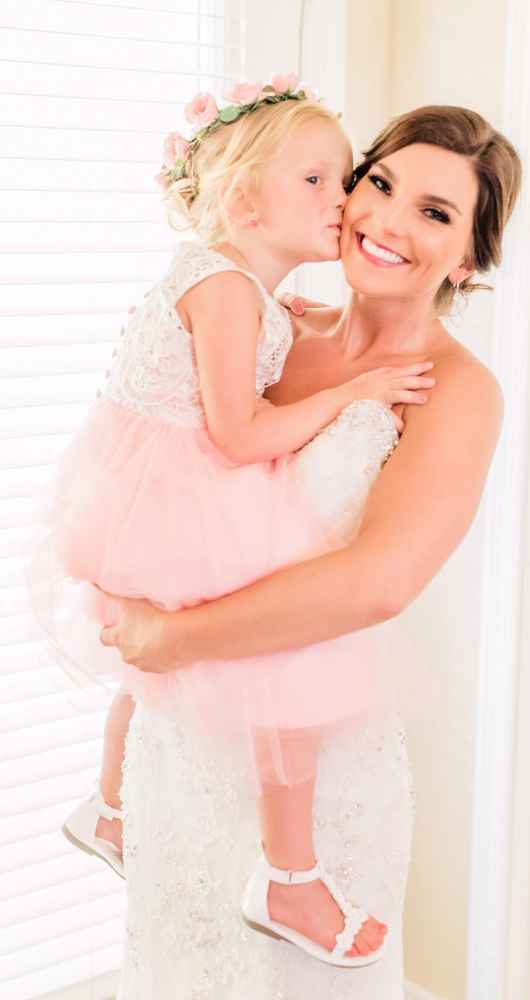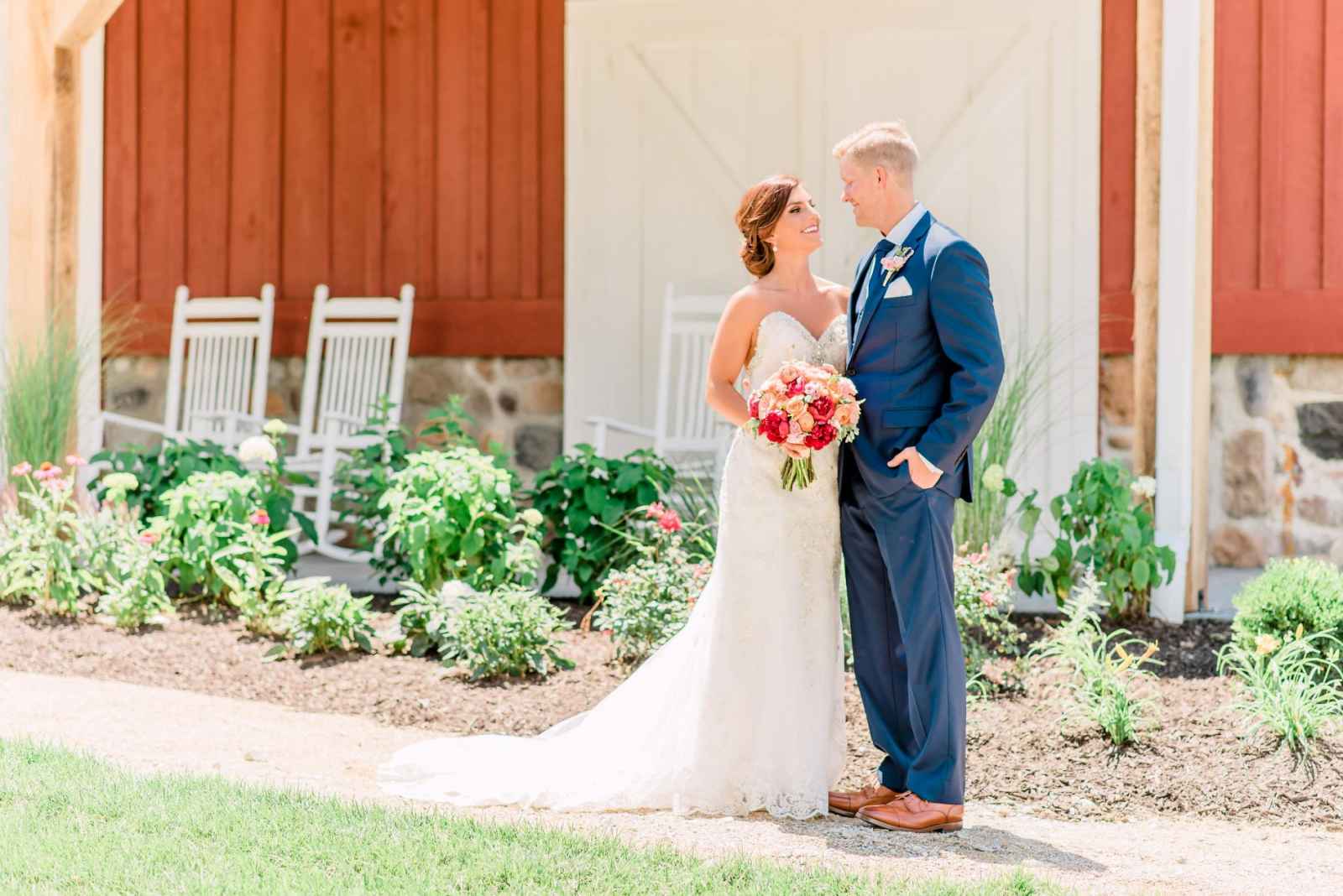 Kate explains, "To bring some of the costs down, we did a lot of our wedding stuff ourselves. My mom, Sam and I made all of the wedding invitations (that's right, we used a Cricut to die cut 200+ wedding invites!), menu cards, ceremony cards, name tags, table numbers and, of course, the glorious donut wall! Sam and I also used our Cricut to cut out all names and we transferred all of the names and table numbers onto two rustic glass doors for our seating chart. We bought all of our own votives and candles that were included in our centerpieces and made the signage as well. We made cones and filled them with potpourri for the conclusion of the ceremony as well as the paper fans for the ceremony since it was held outside.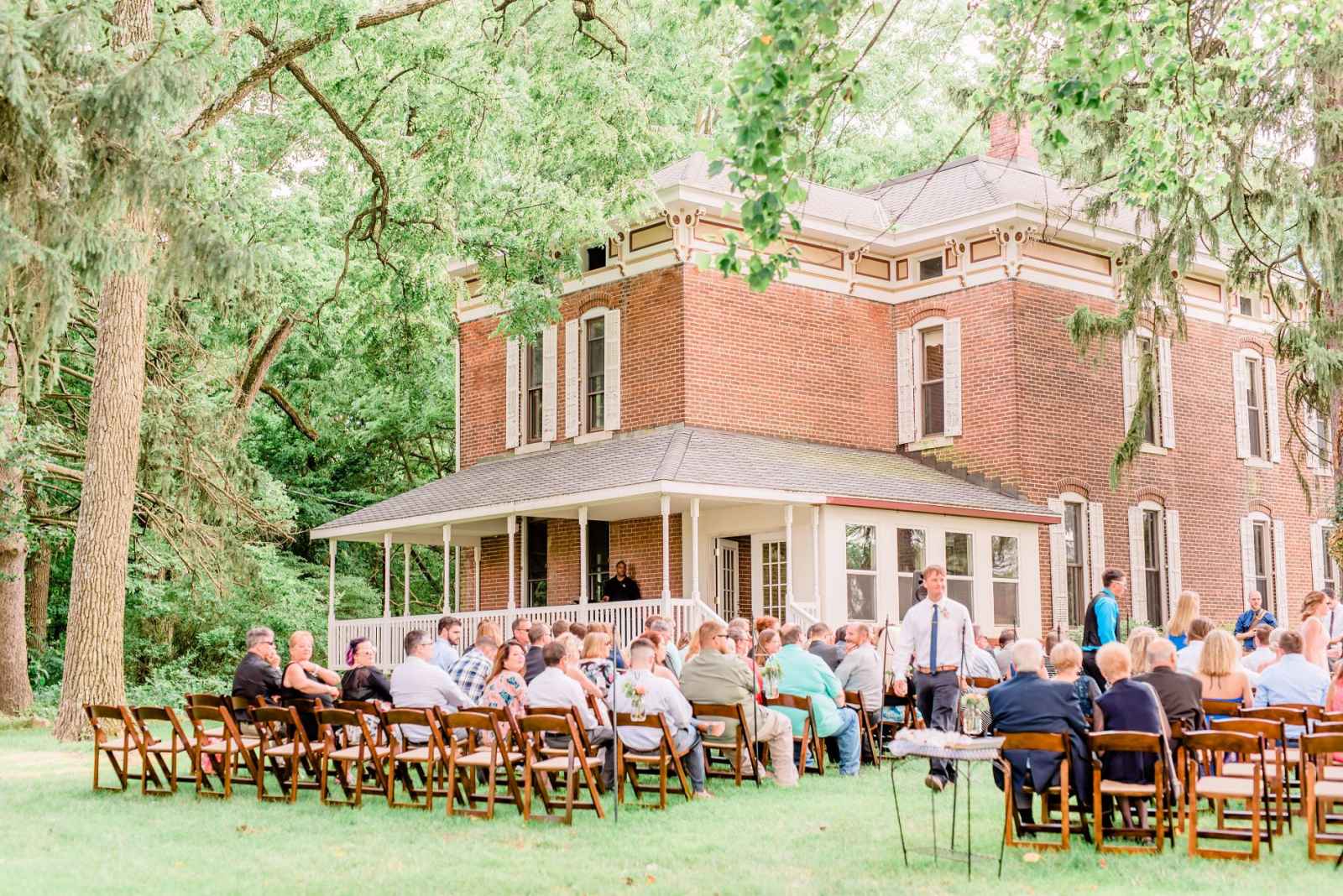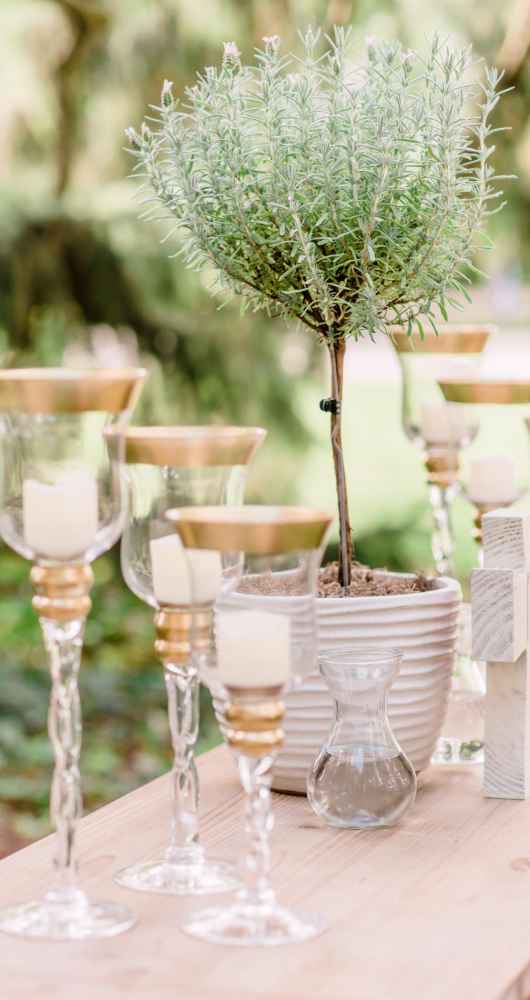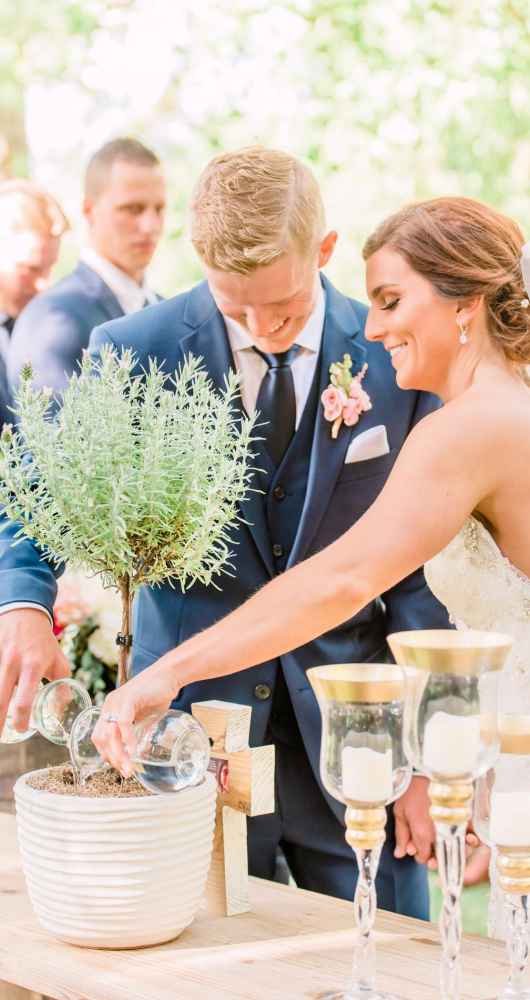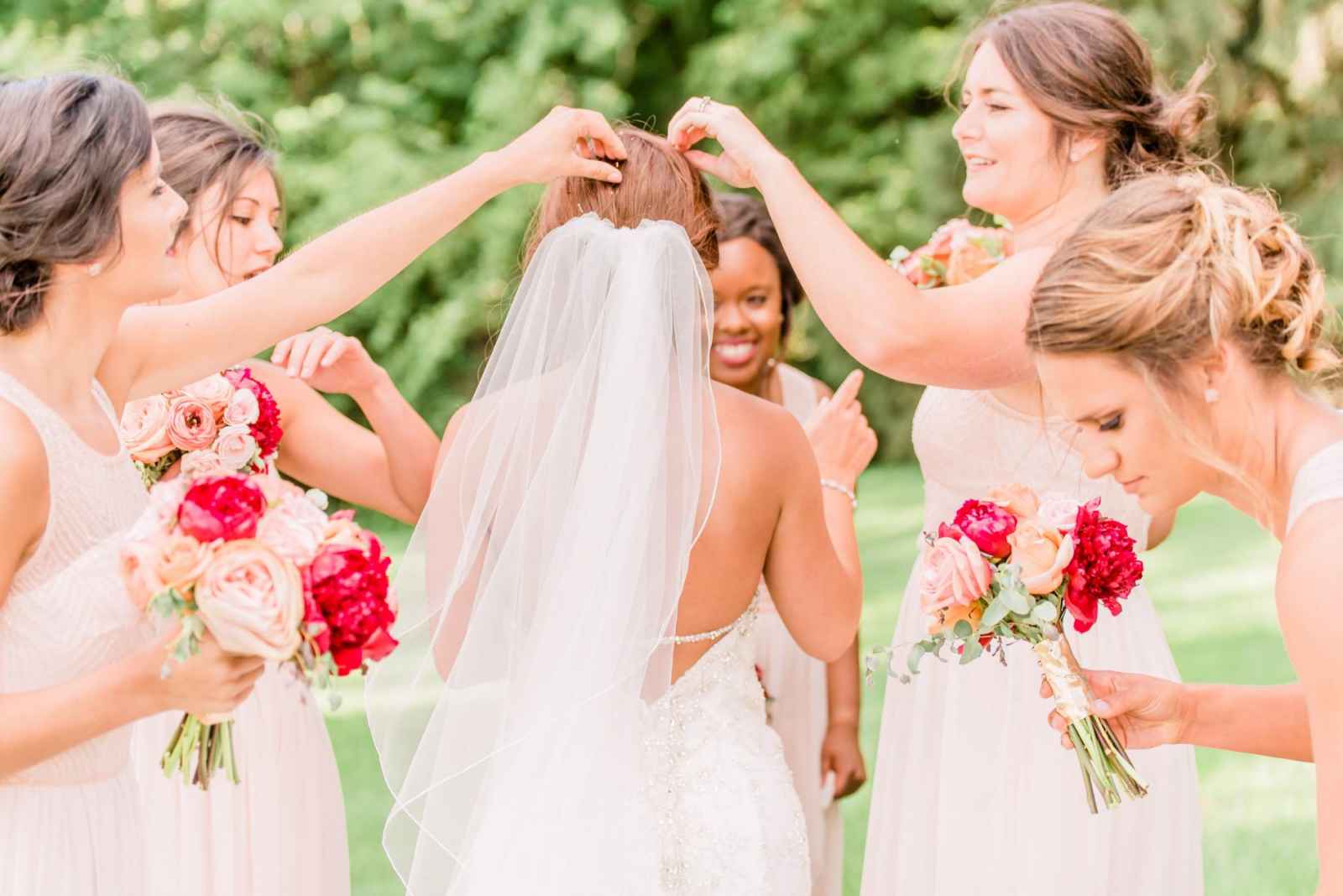 The couple's florist, Courtney, from Violets are Blue Floral Design, really helped them pull all of the colors together into the beautiful resulting palette. "After getting to see the venue for the first time (when it was finished), I changed the linen color immediately to make our colors pop more!" explains Kate.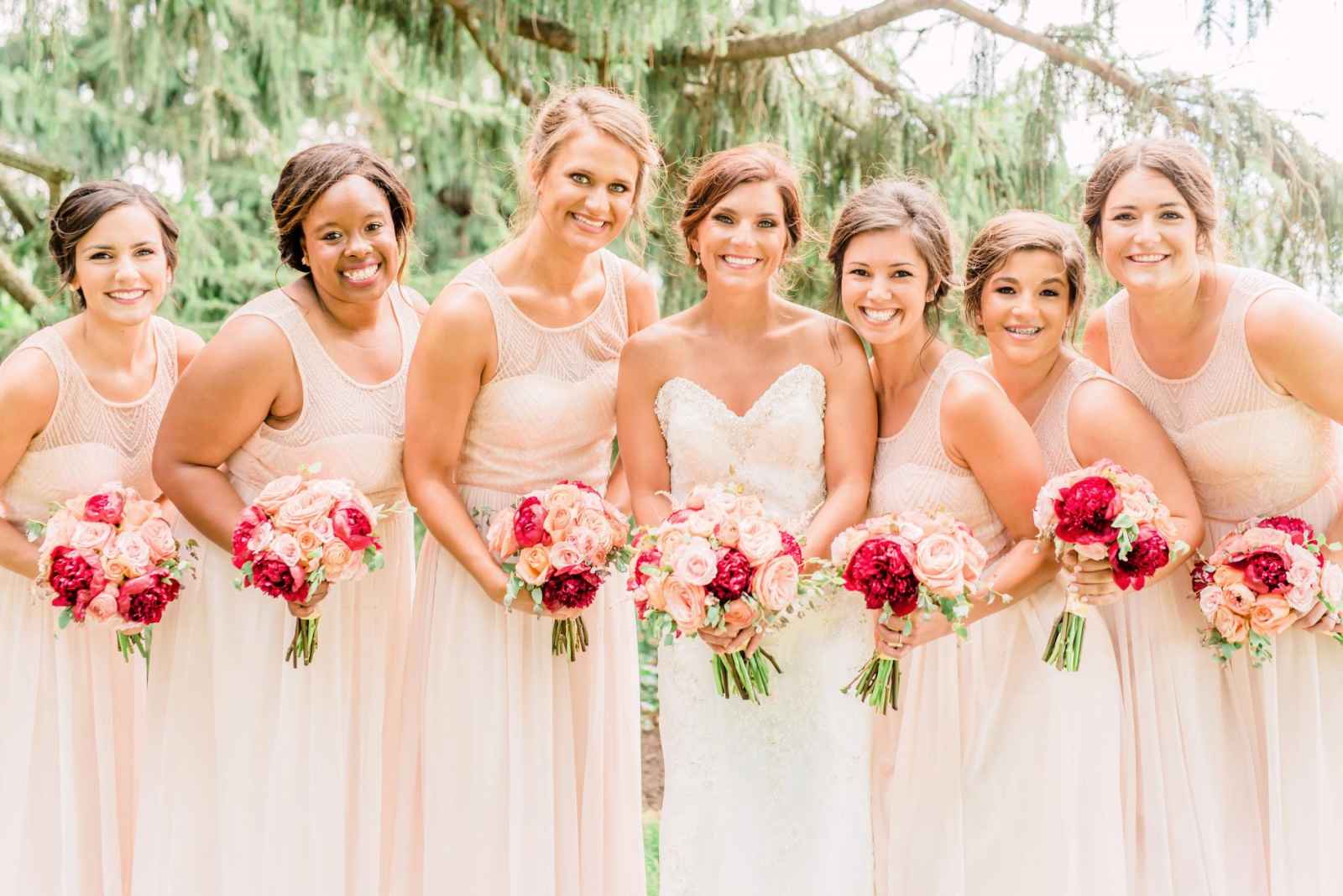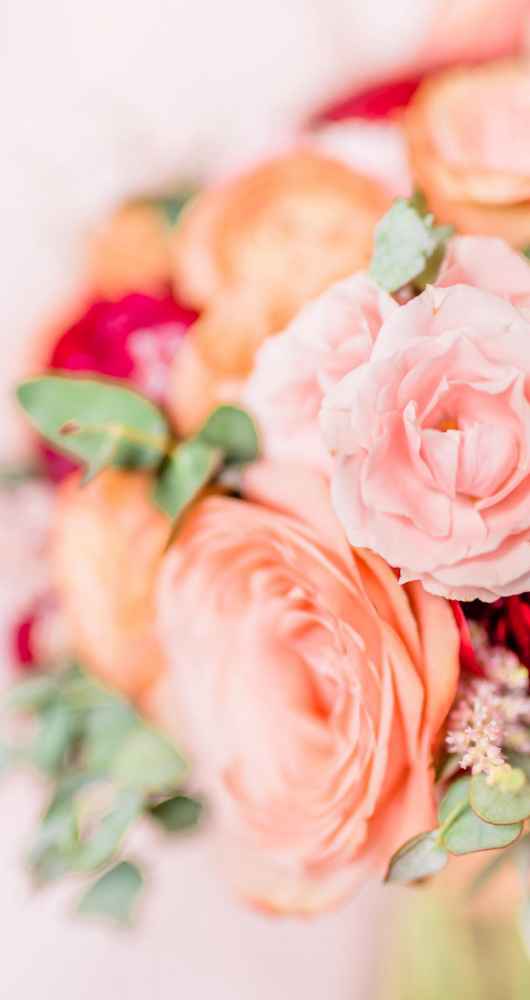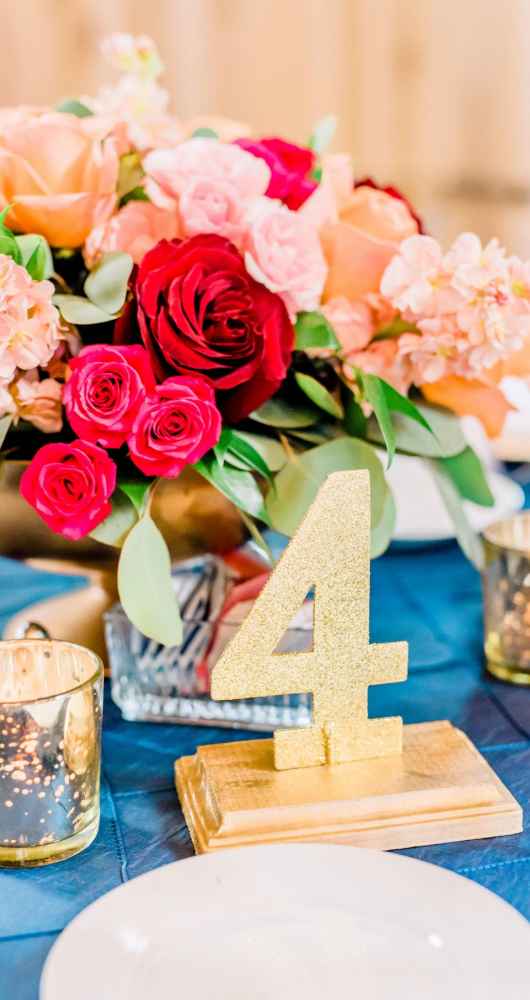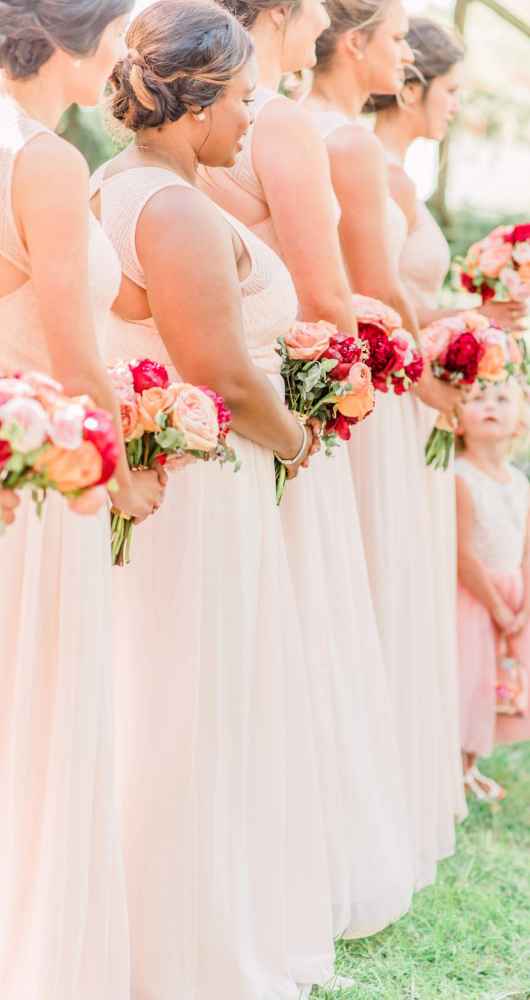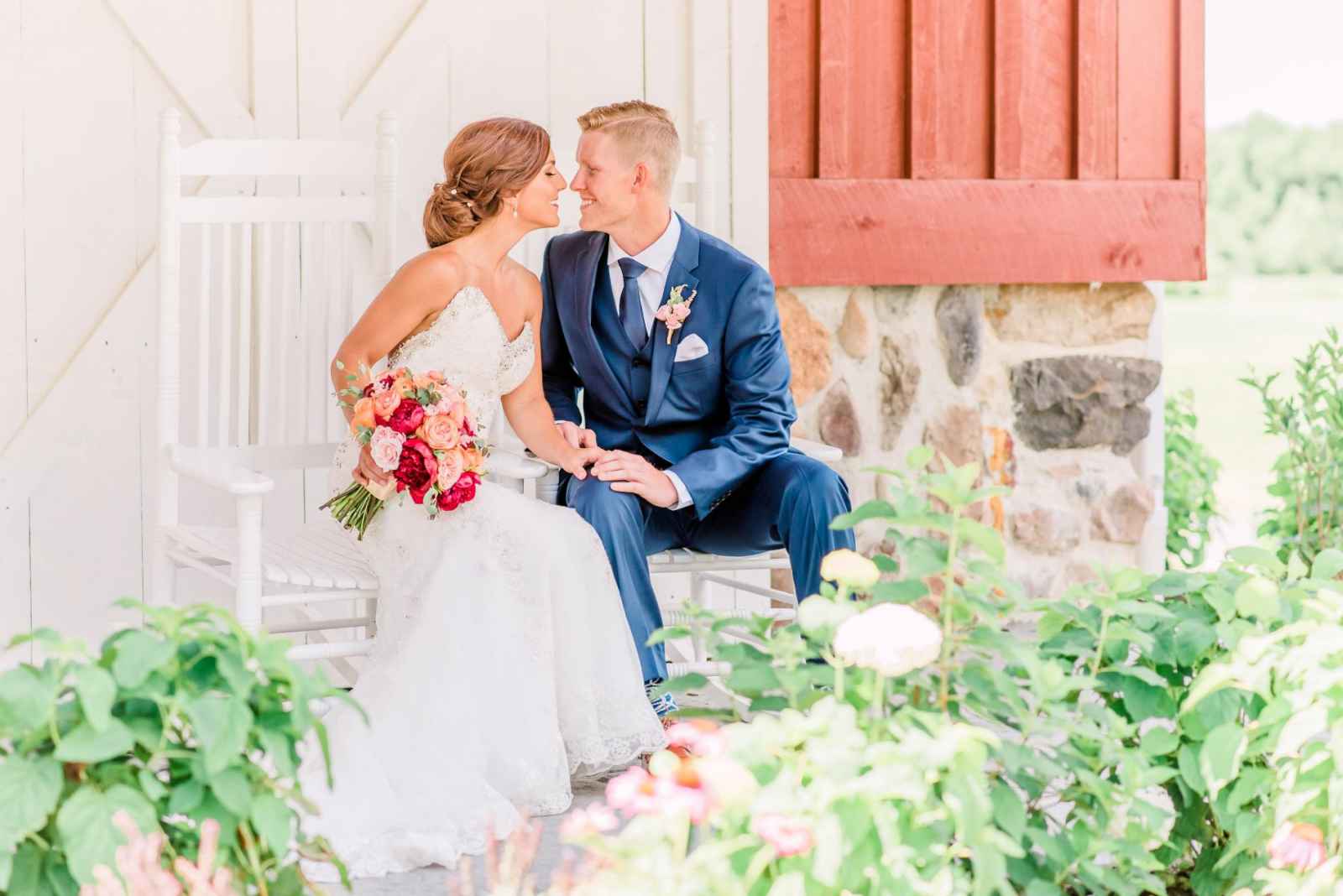 What We Love
This wedding is proof you should never underestimate the power behind your venue and extra special touches like florals. Kate says, "I think our guests will remember our florals and how stunning Lindley Farmstead was. Our florals were absolutely beautiful and turned out EXACTLY how I had pictured. Same goes for Lindley Farmstead. That is one heck of a venue! Everything about our venue was perfect!"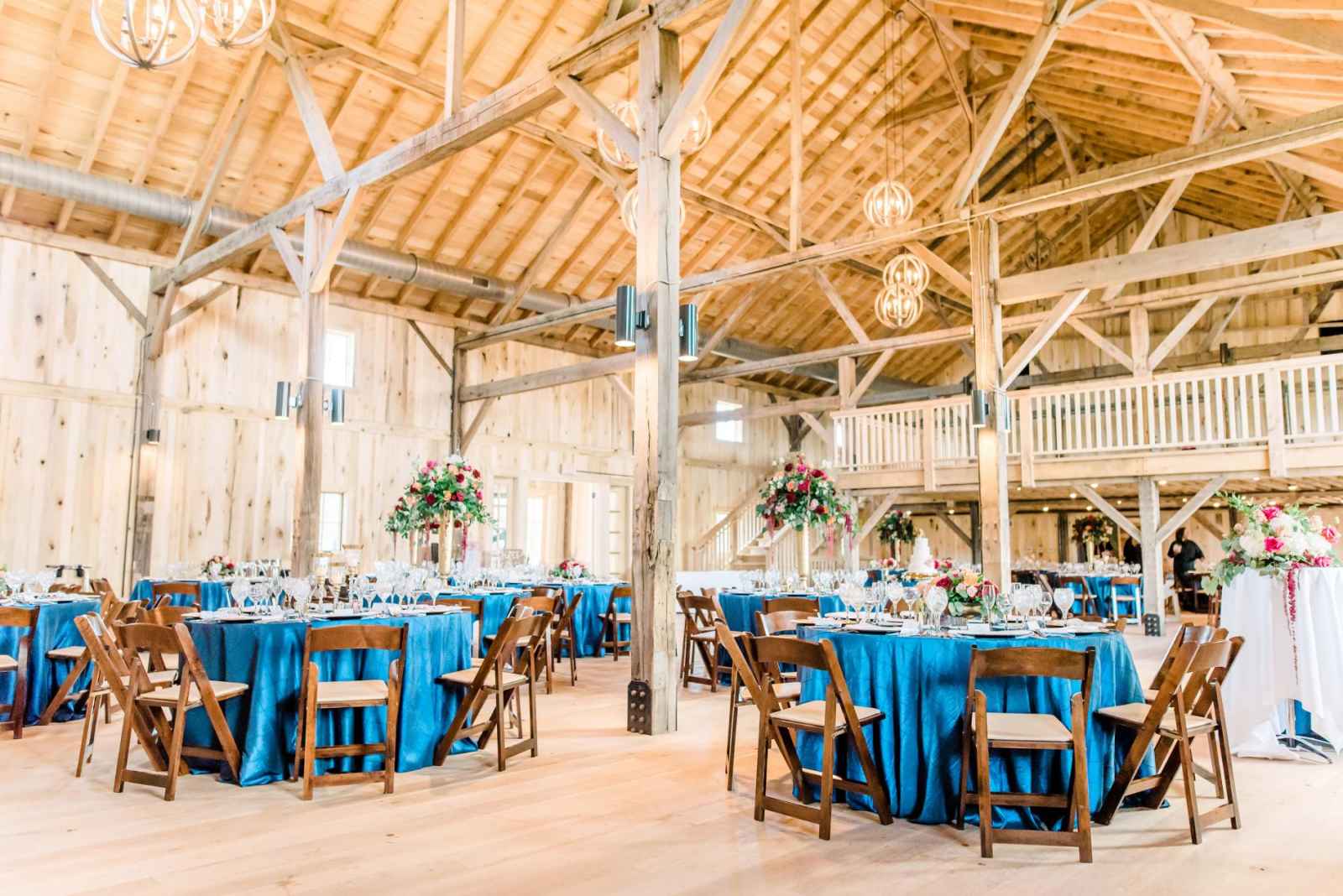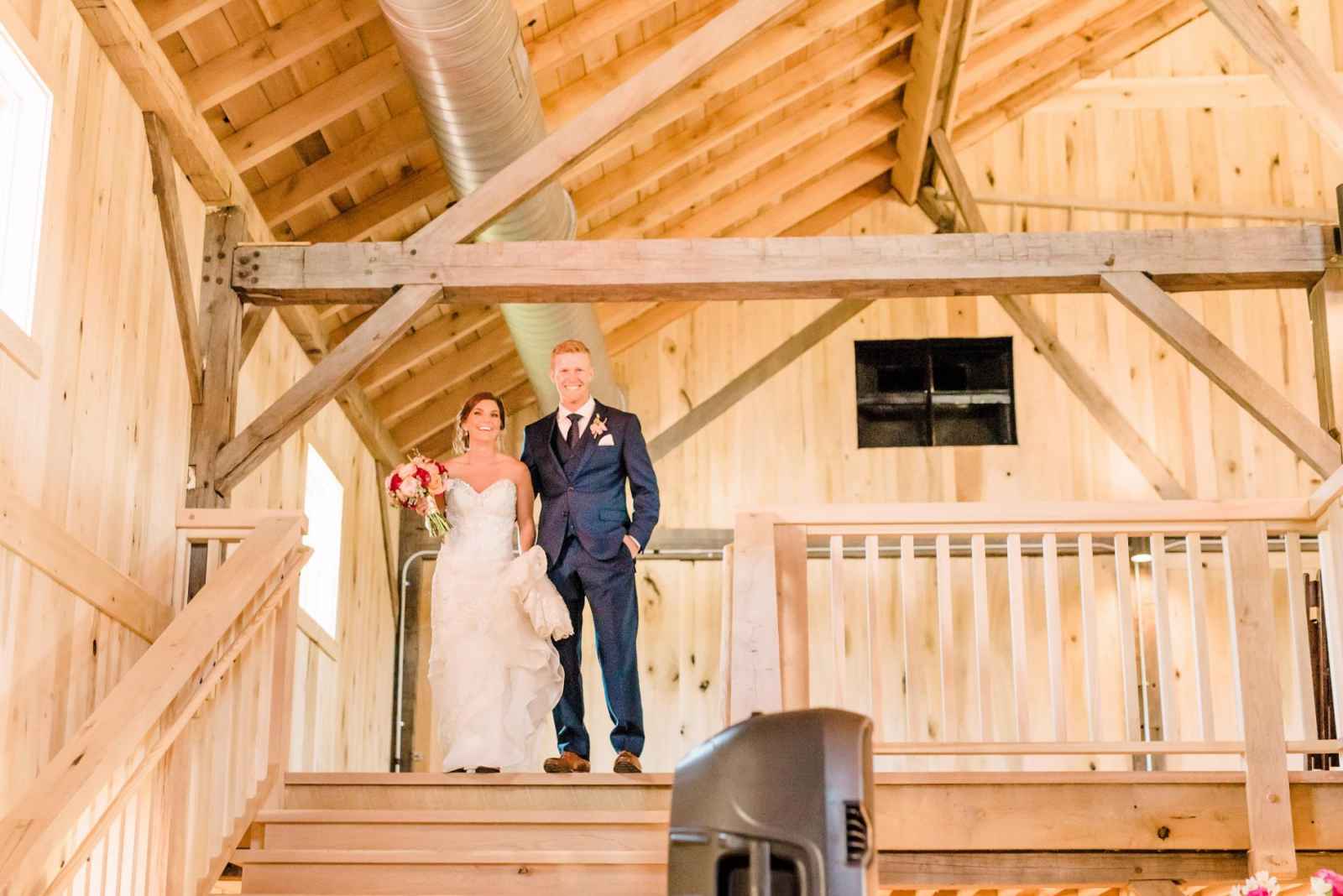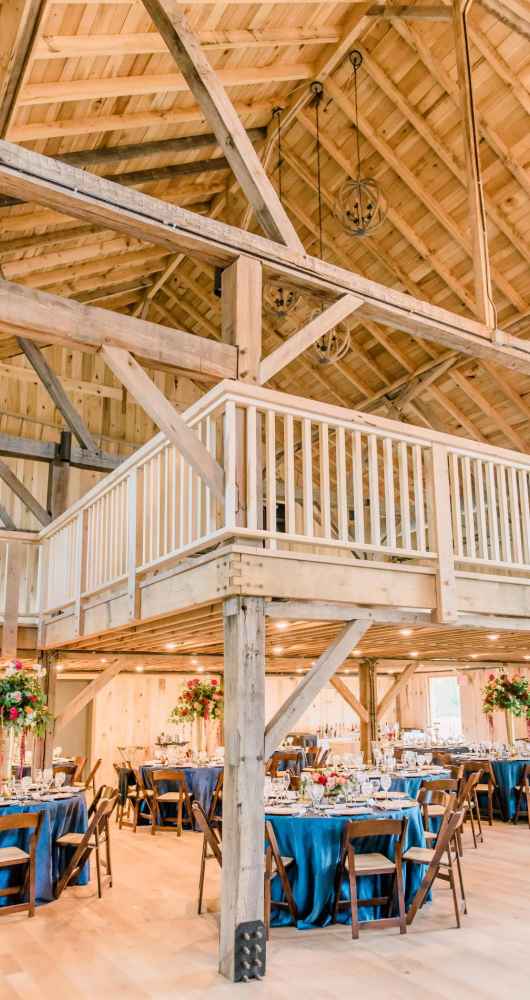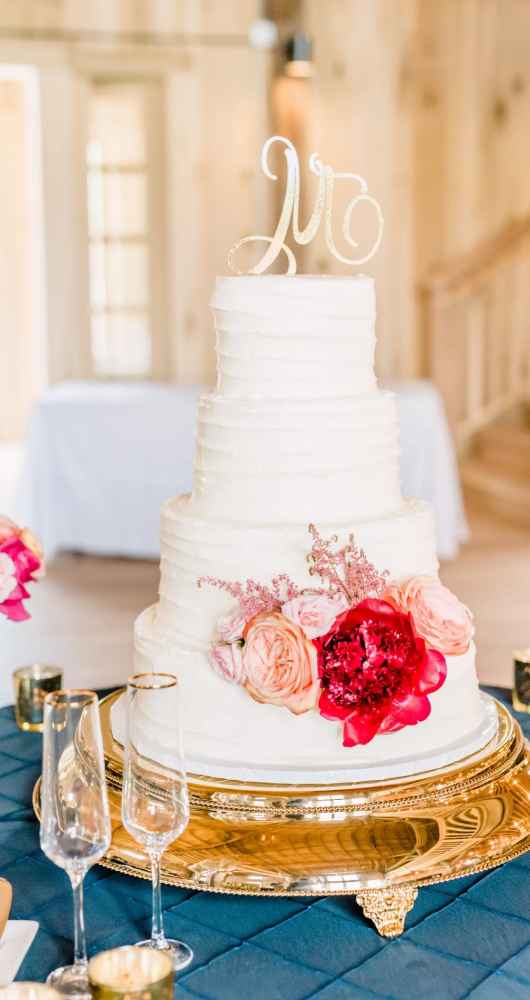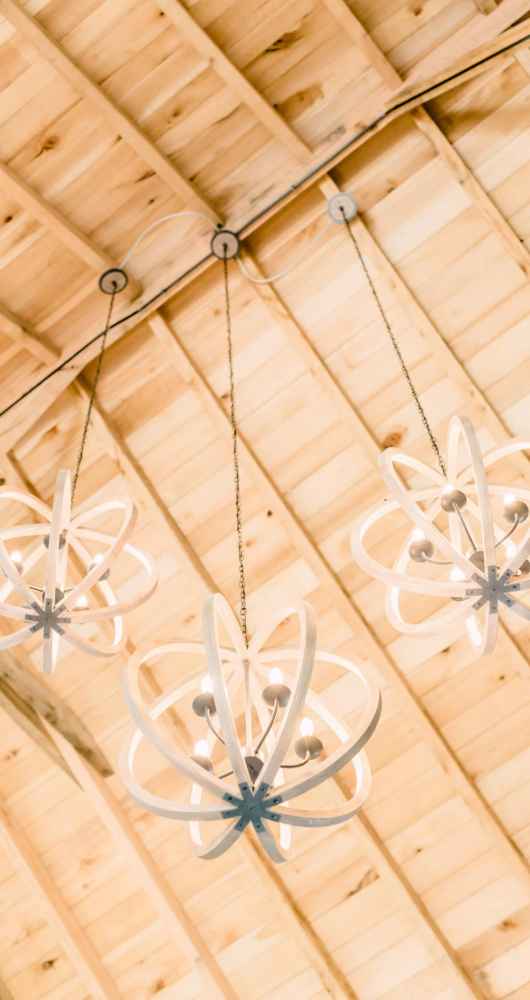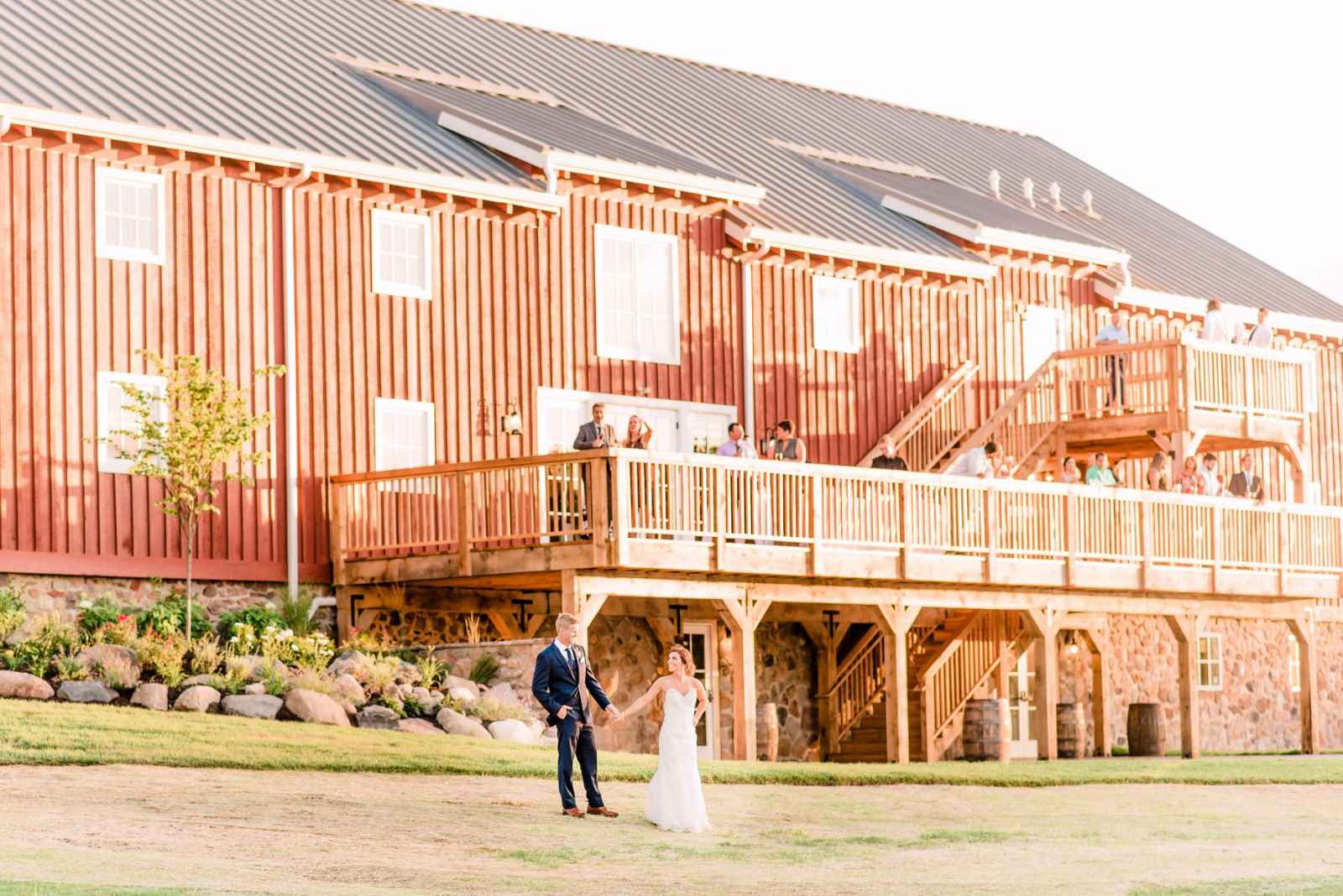 are you a bride-to-be?
 
are you a wedding extraordinaire?
Join WeddingDay Magazine in inspiring brides by partnering with us! See how here.