Seth proposed to Kate with a scrapbook of quotes, pictures, memories and special keepsakes that he held onto while they were dating. (We know, so sweet!). After the two spent time reading through the great memories in a park, Seth was down on one knee.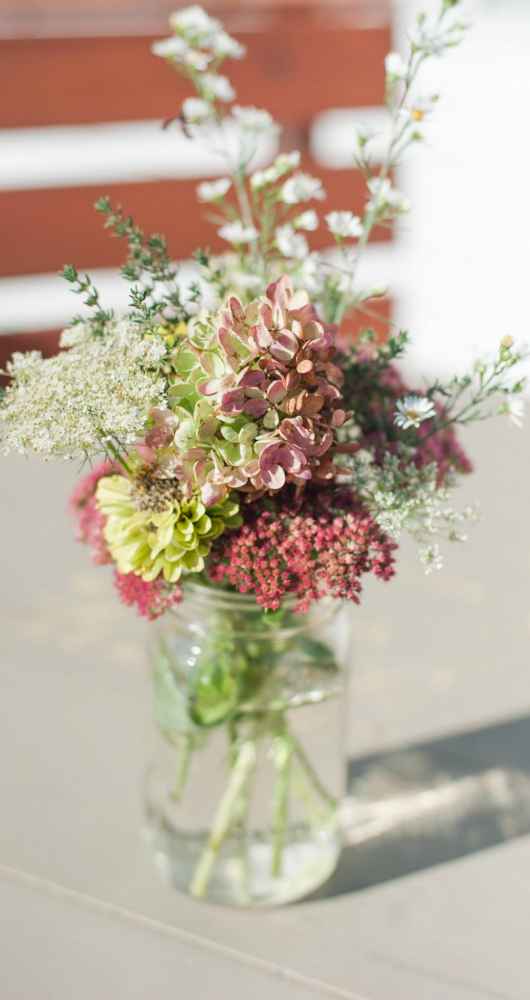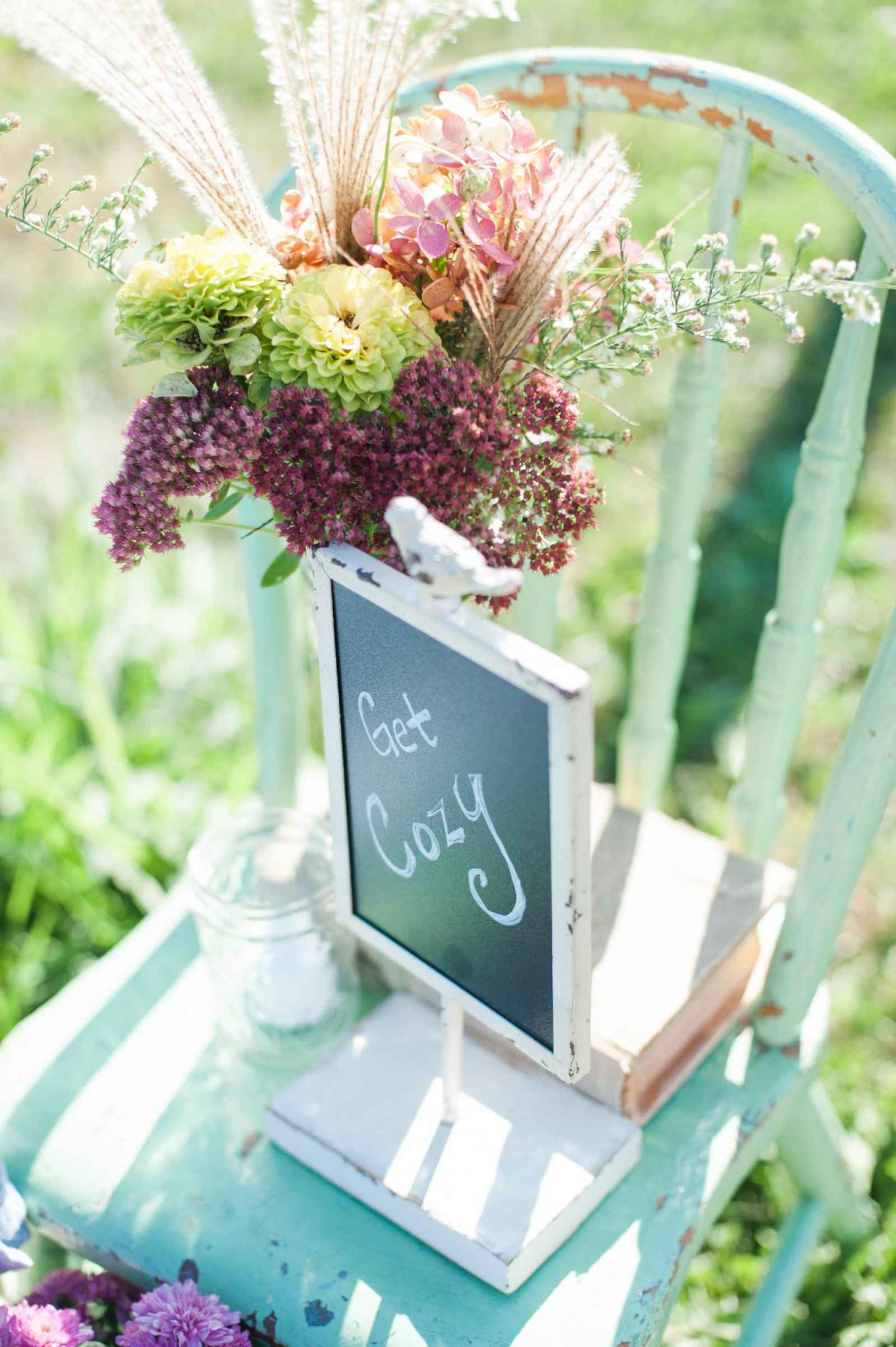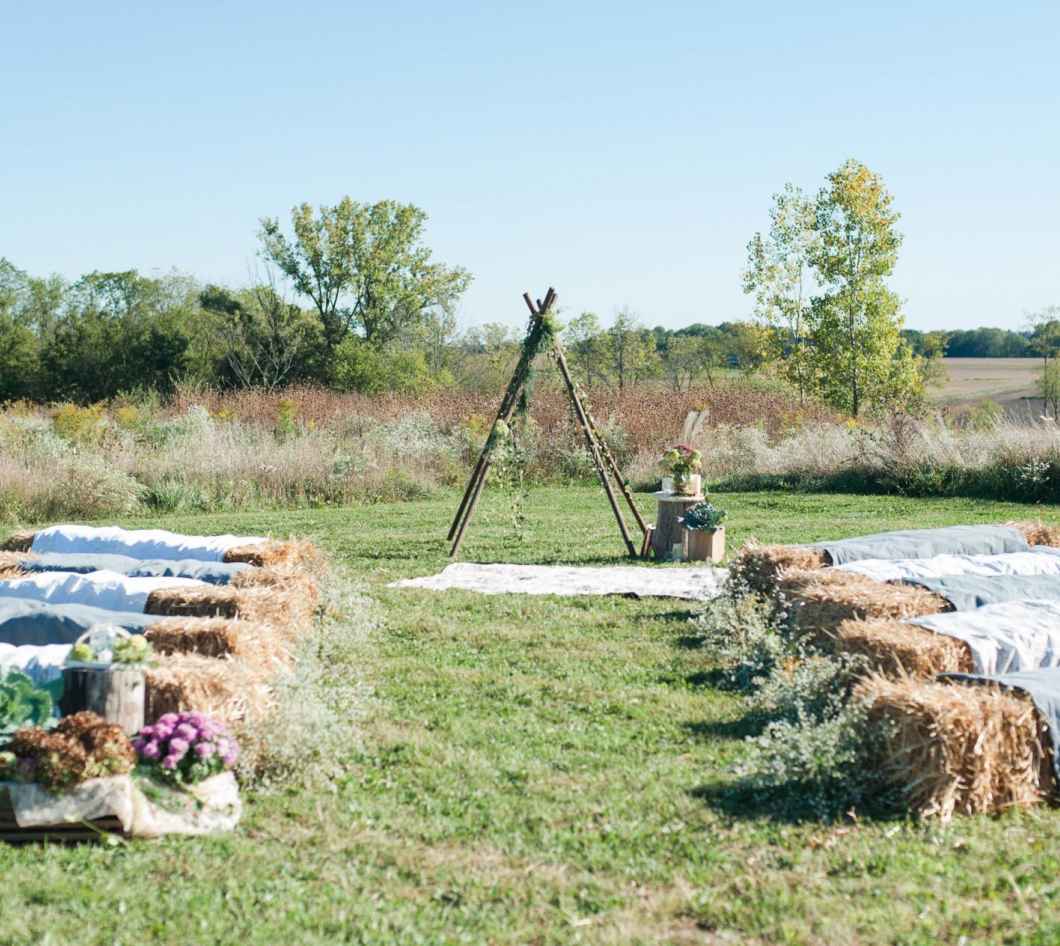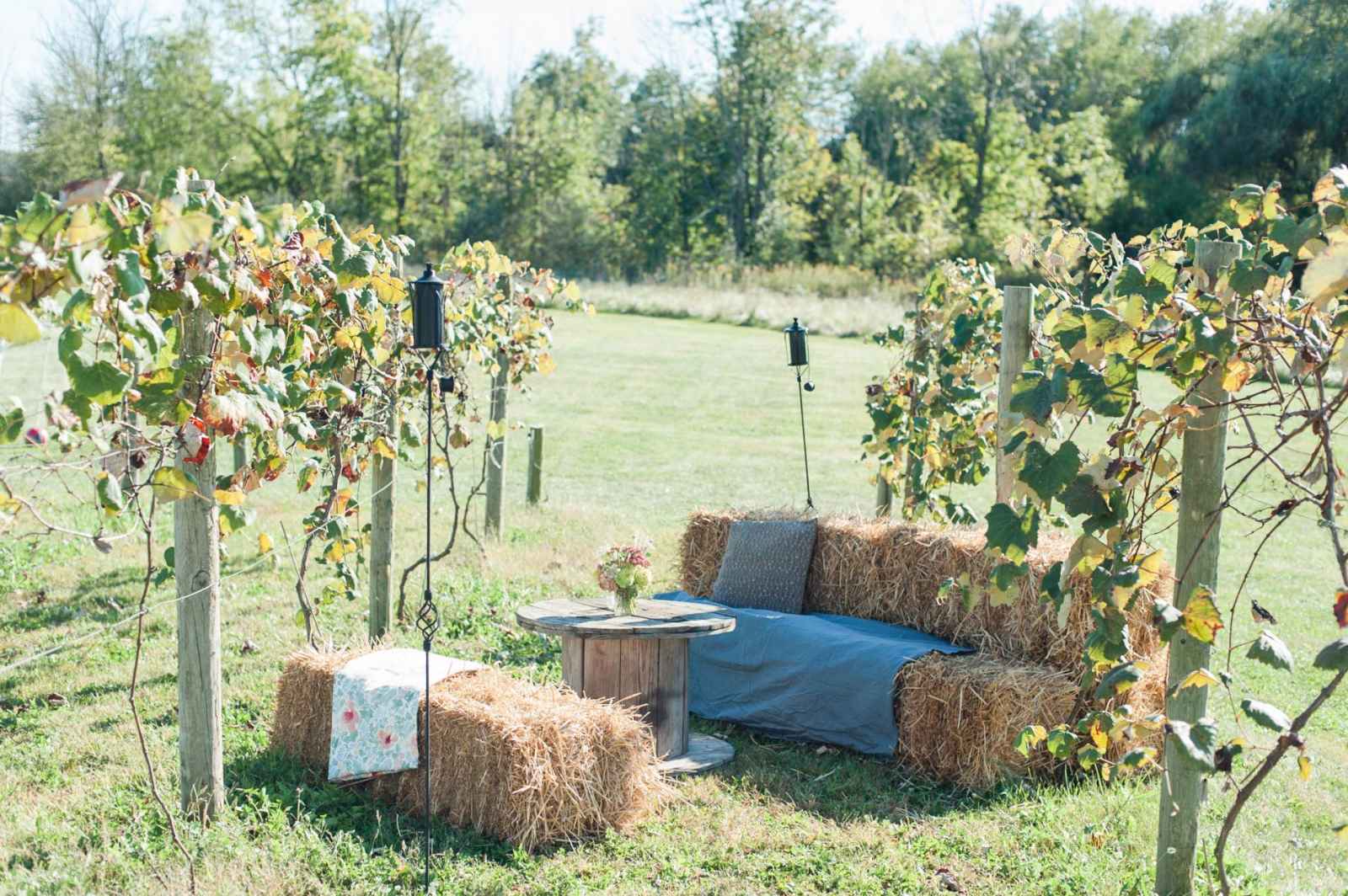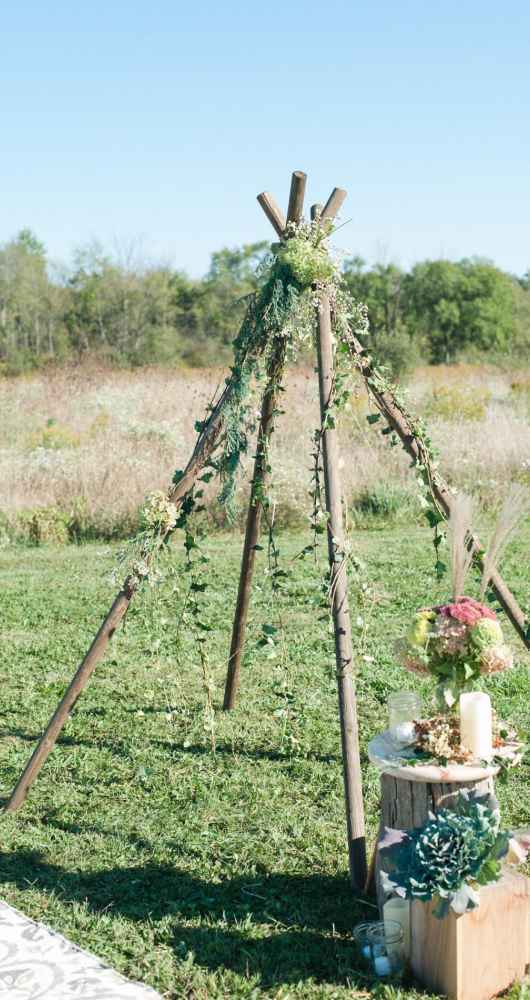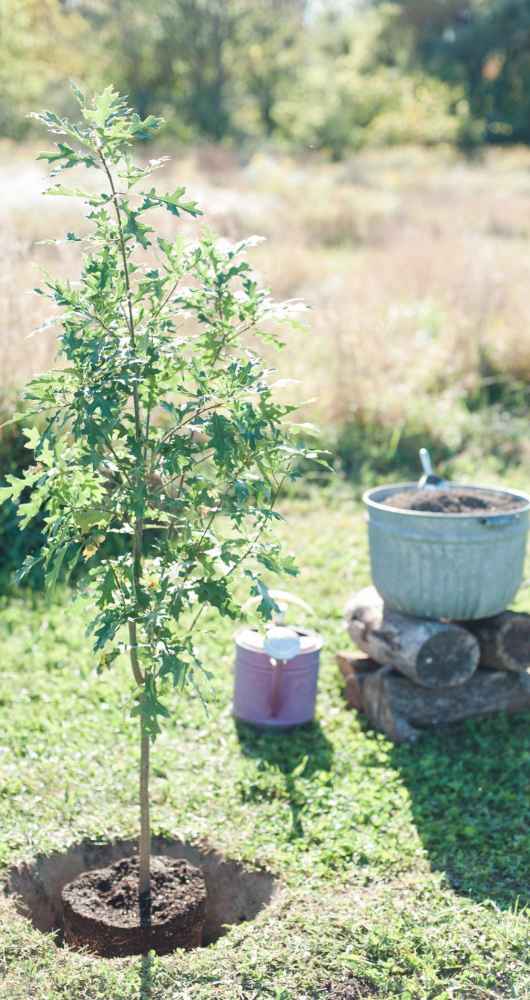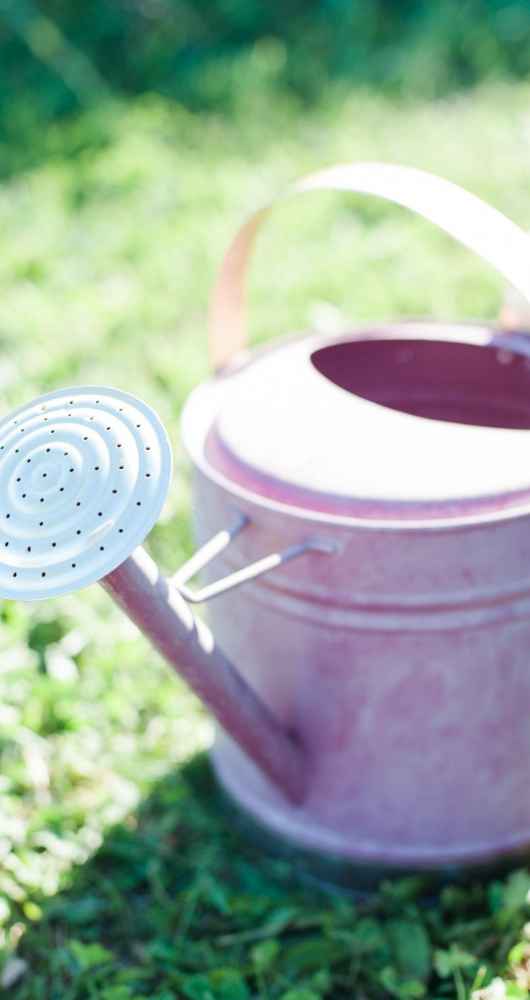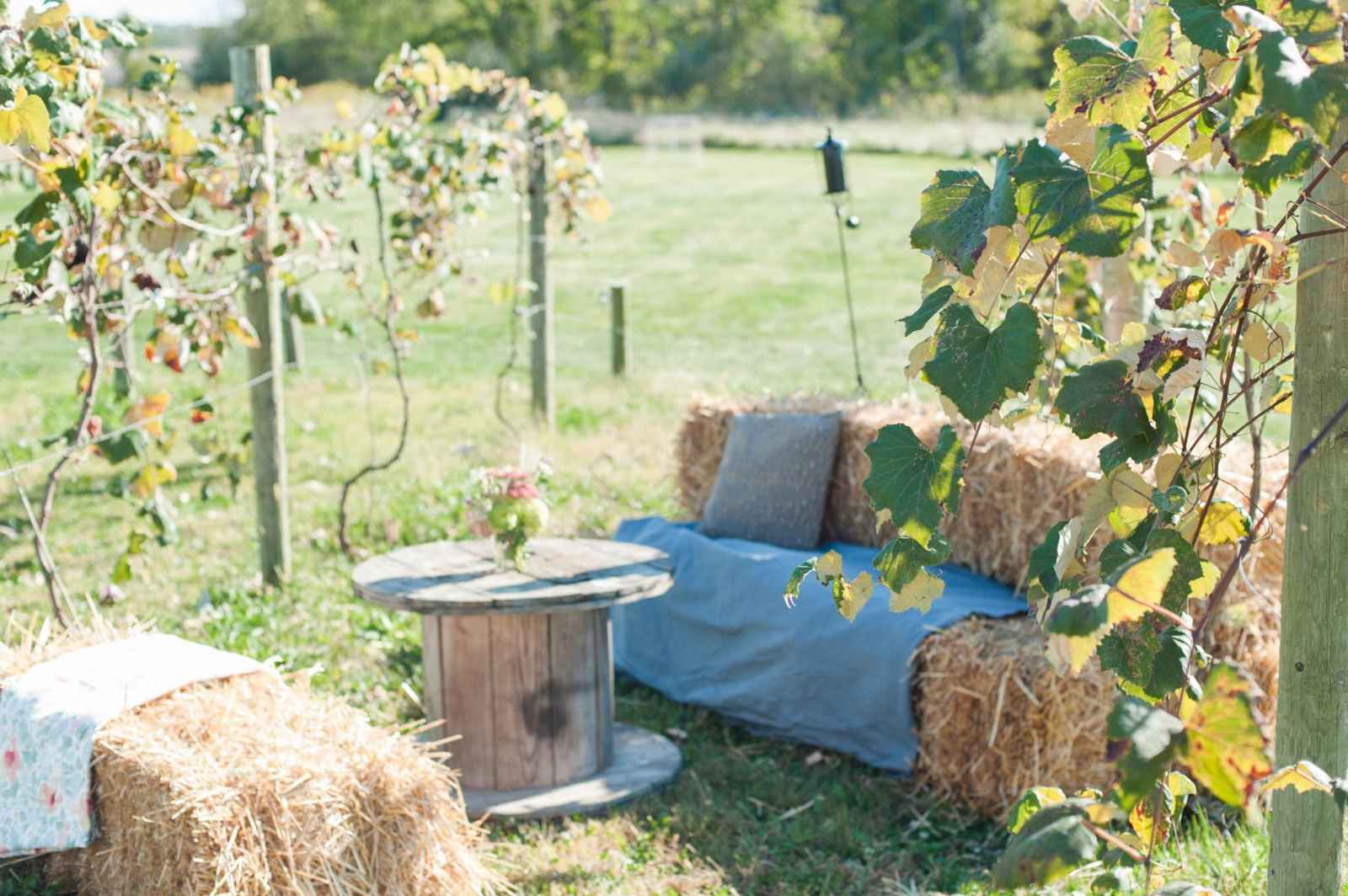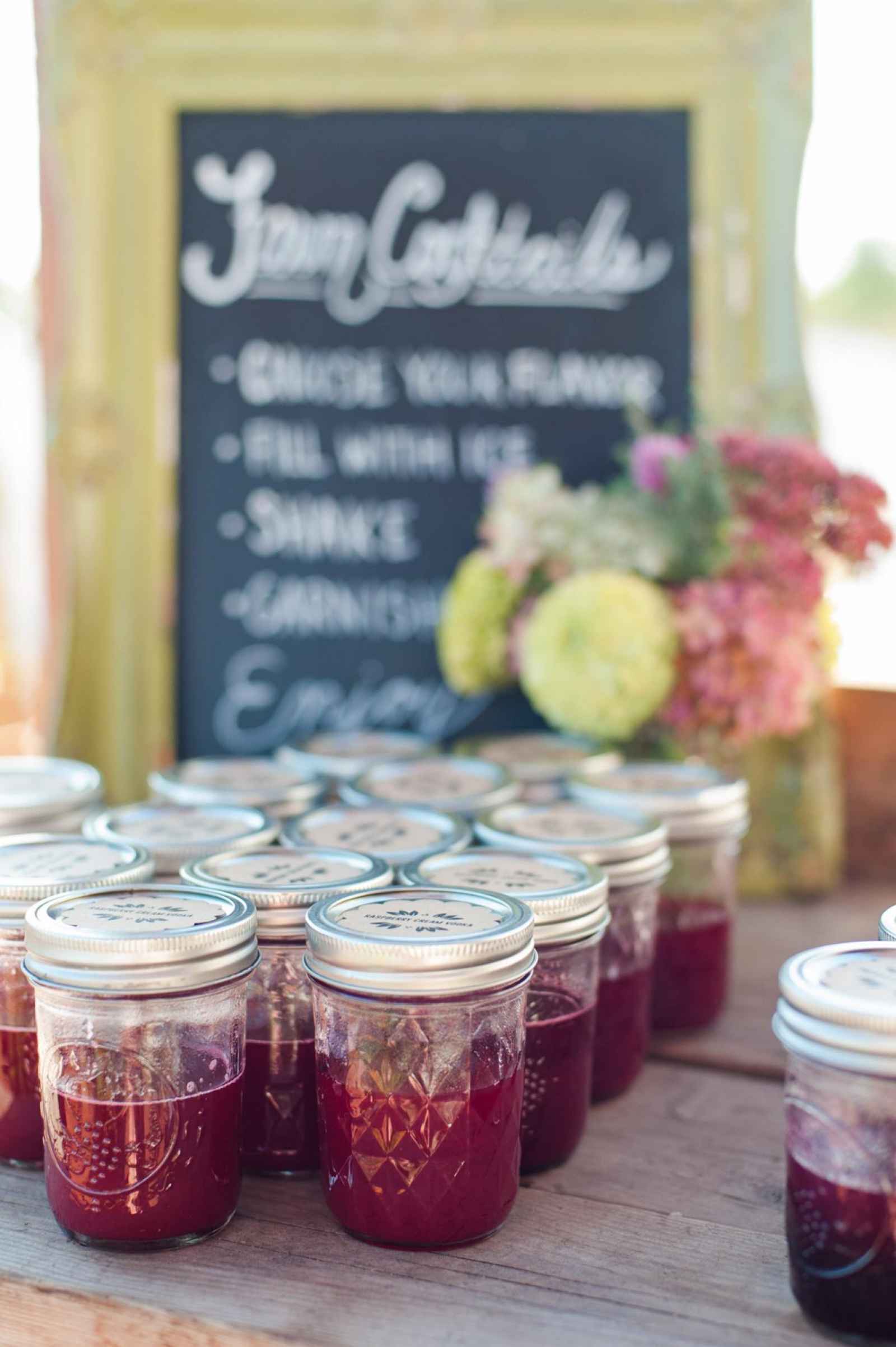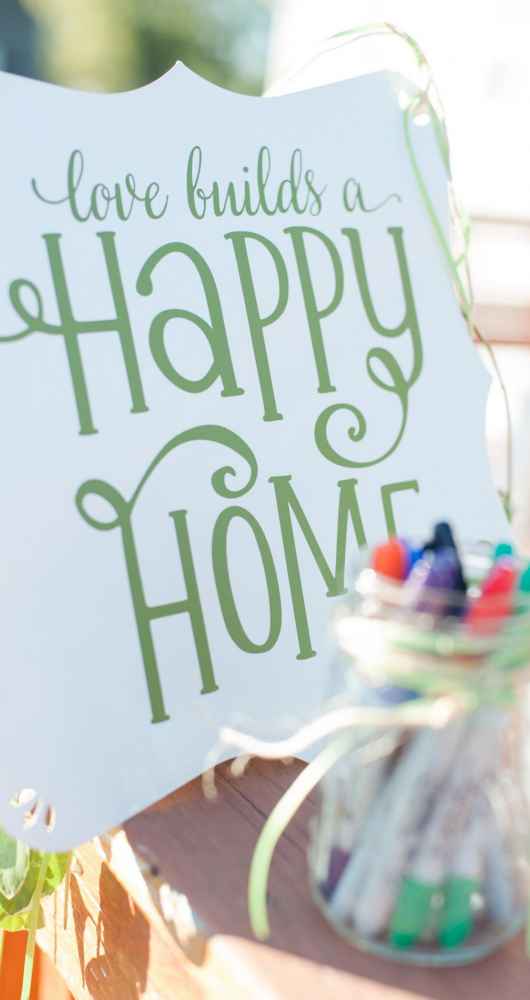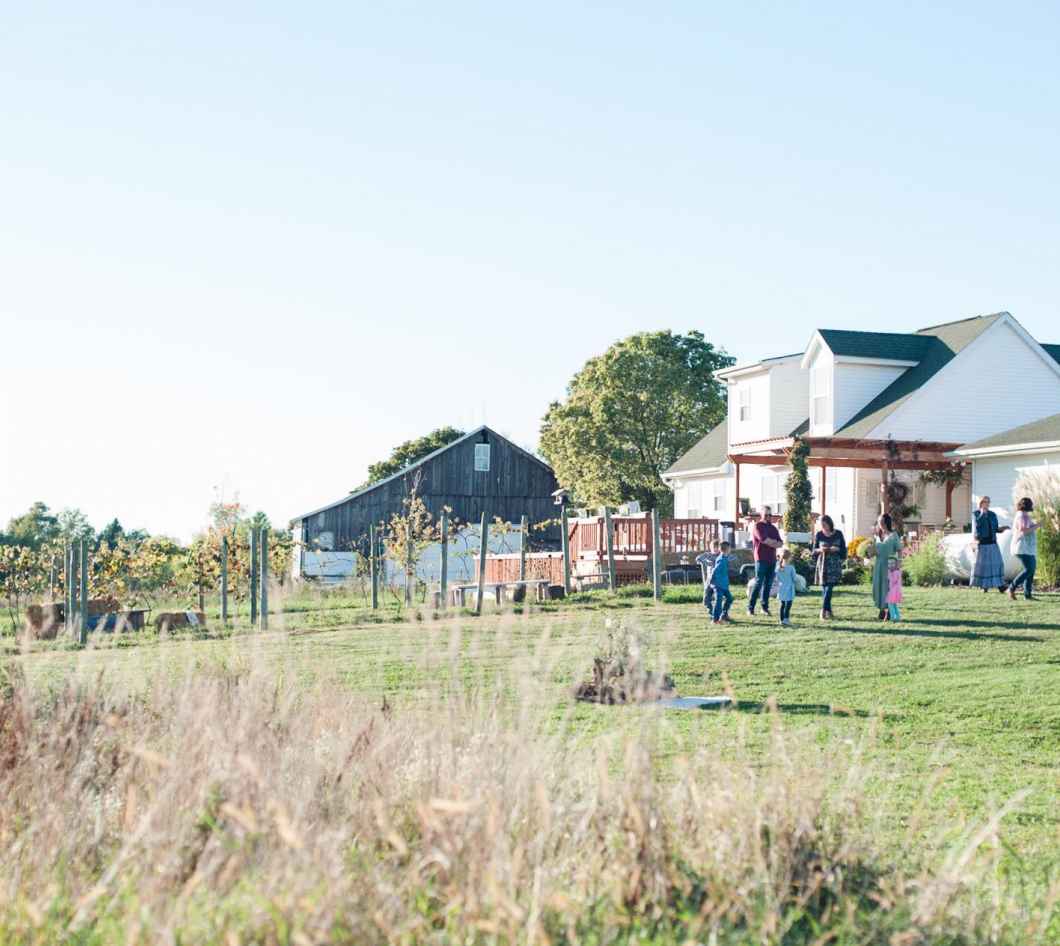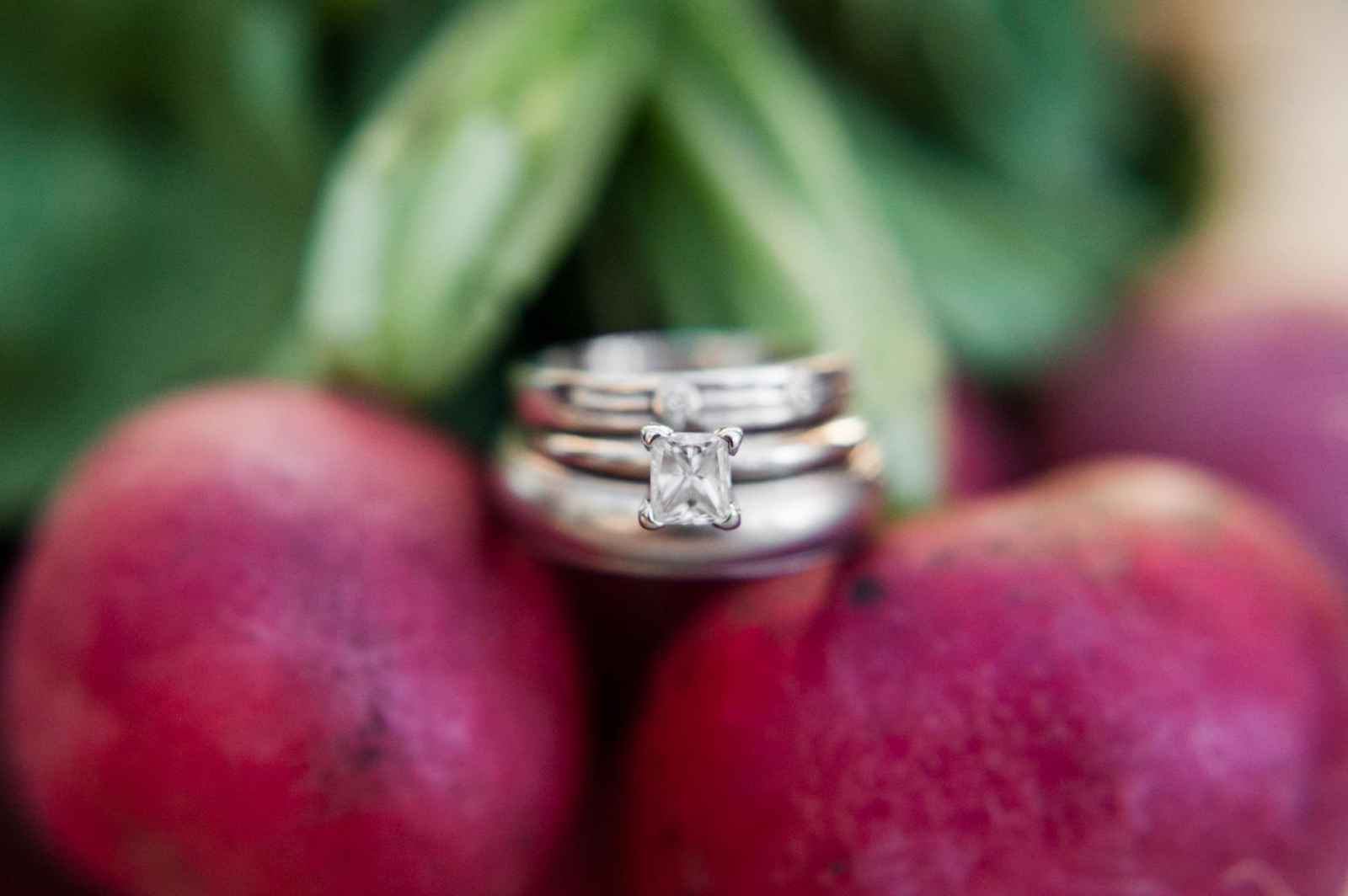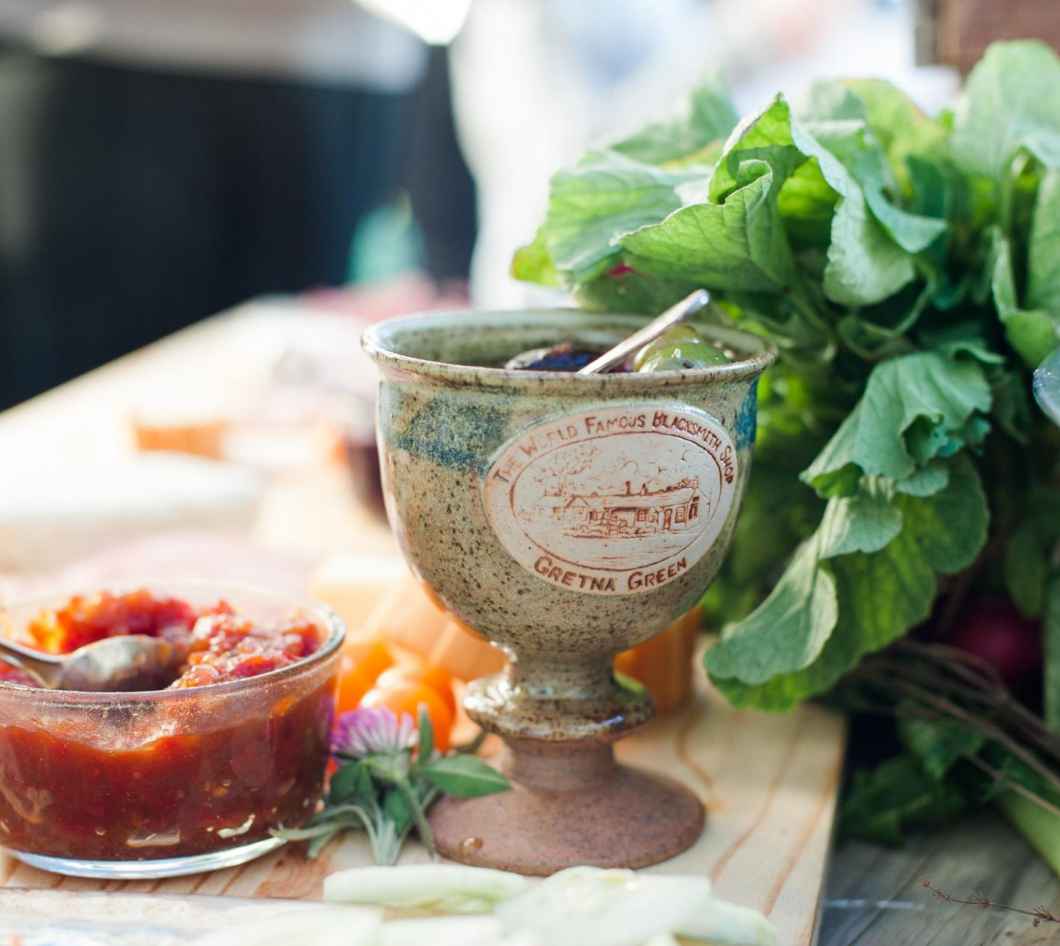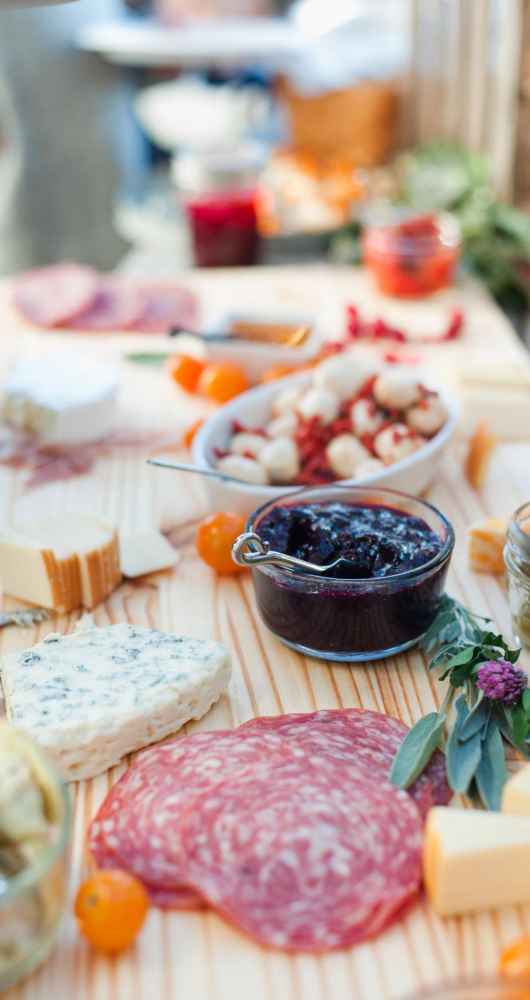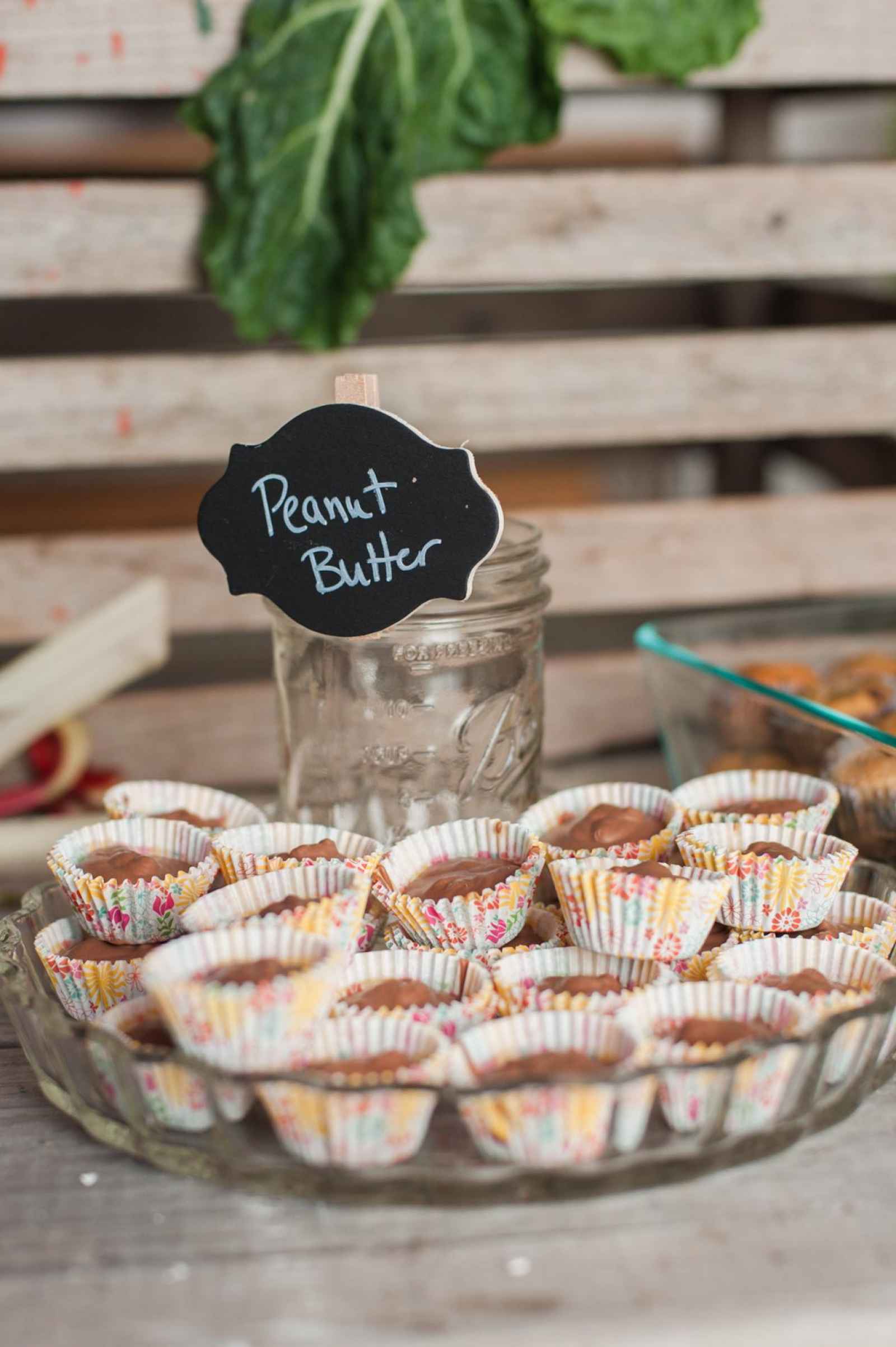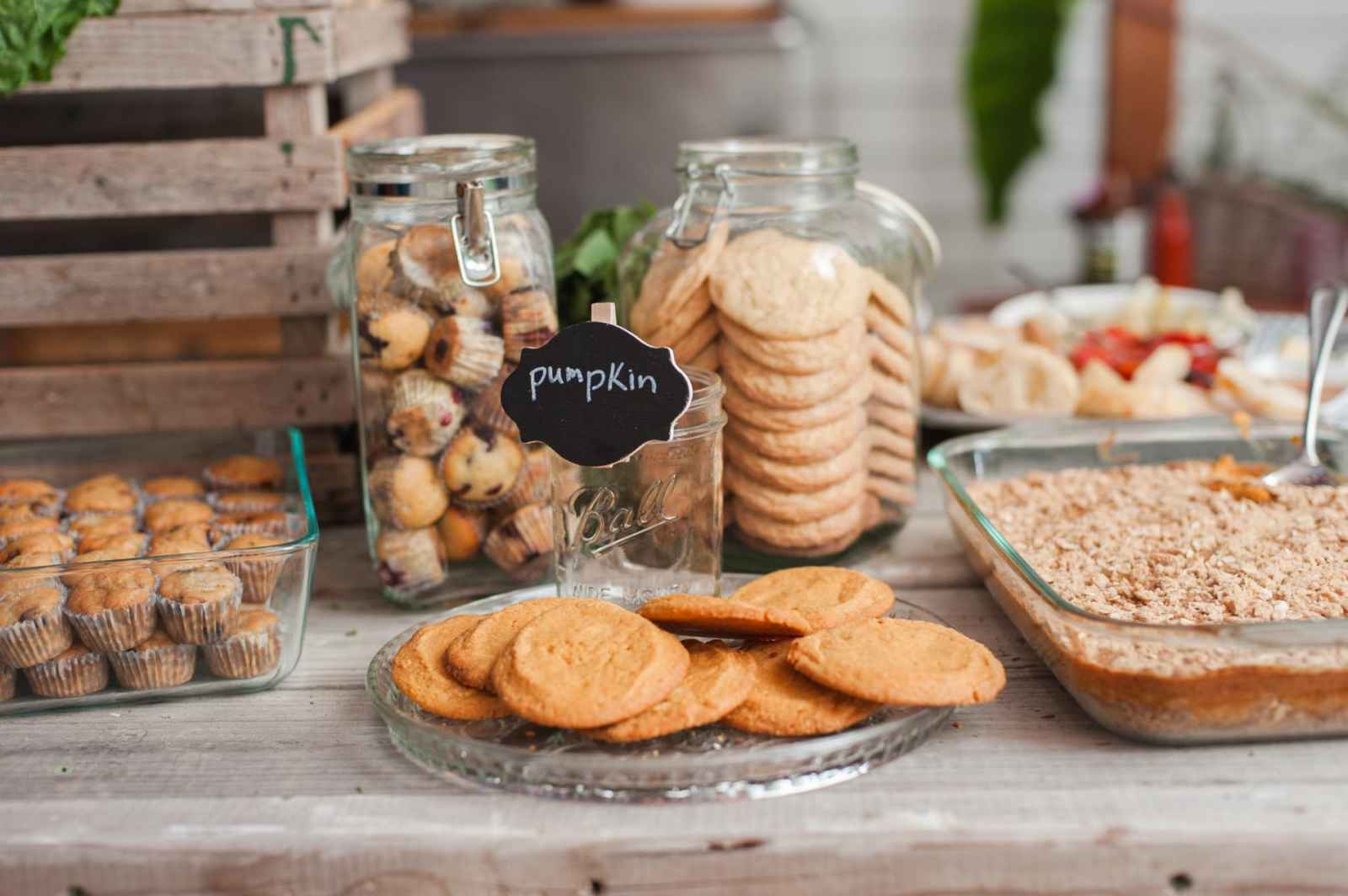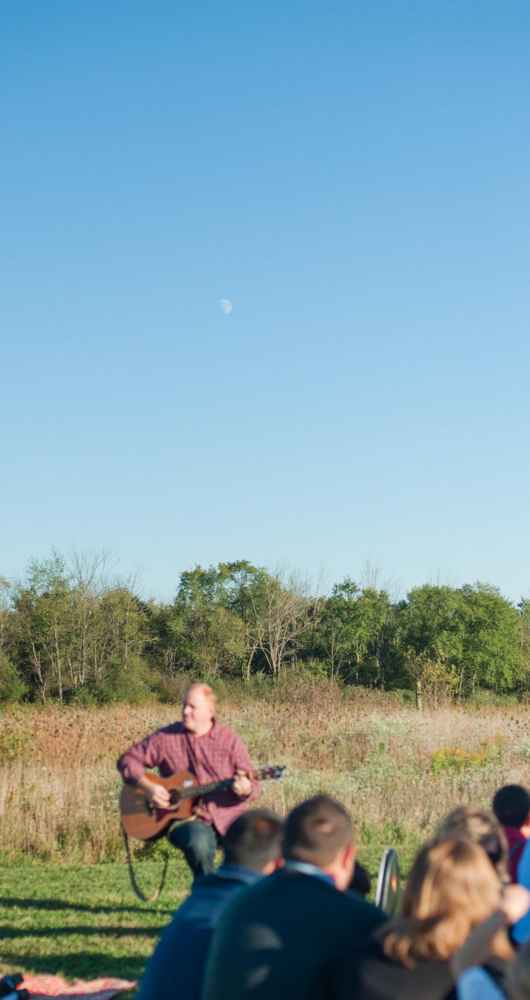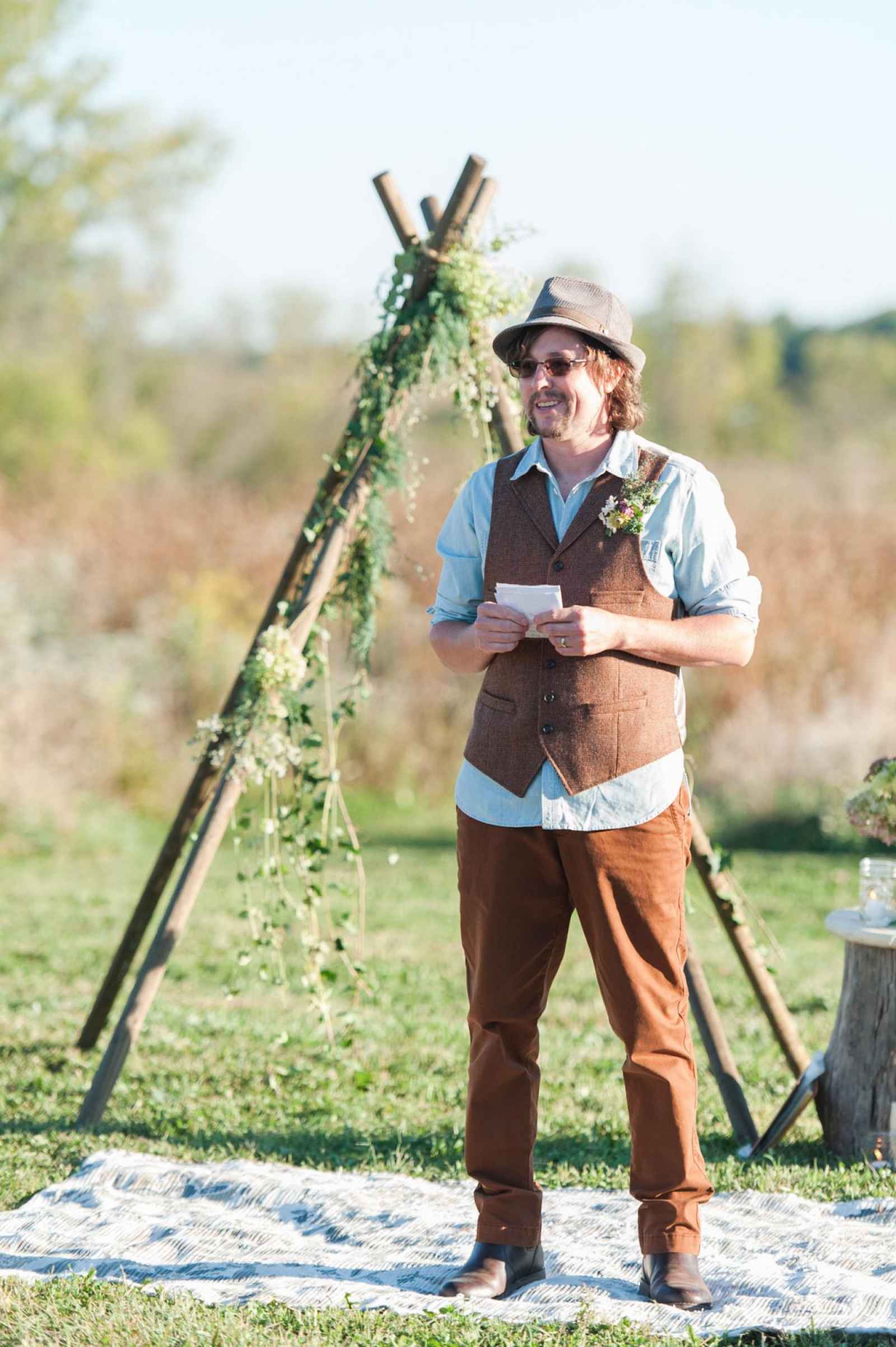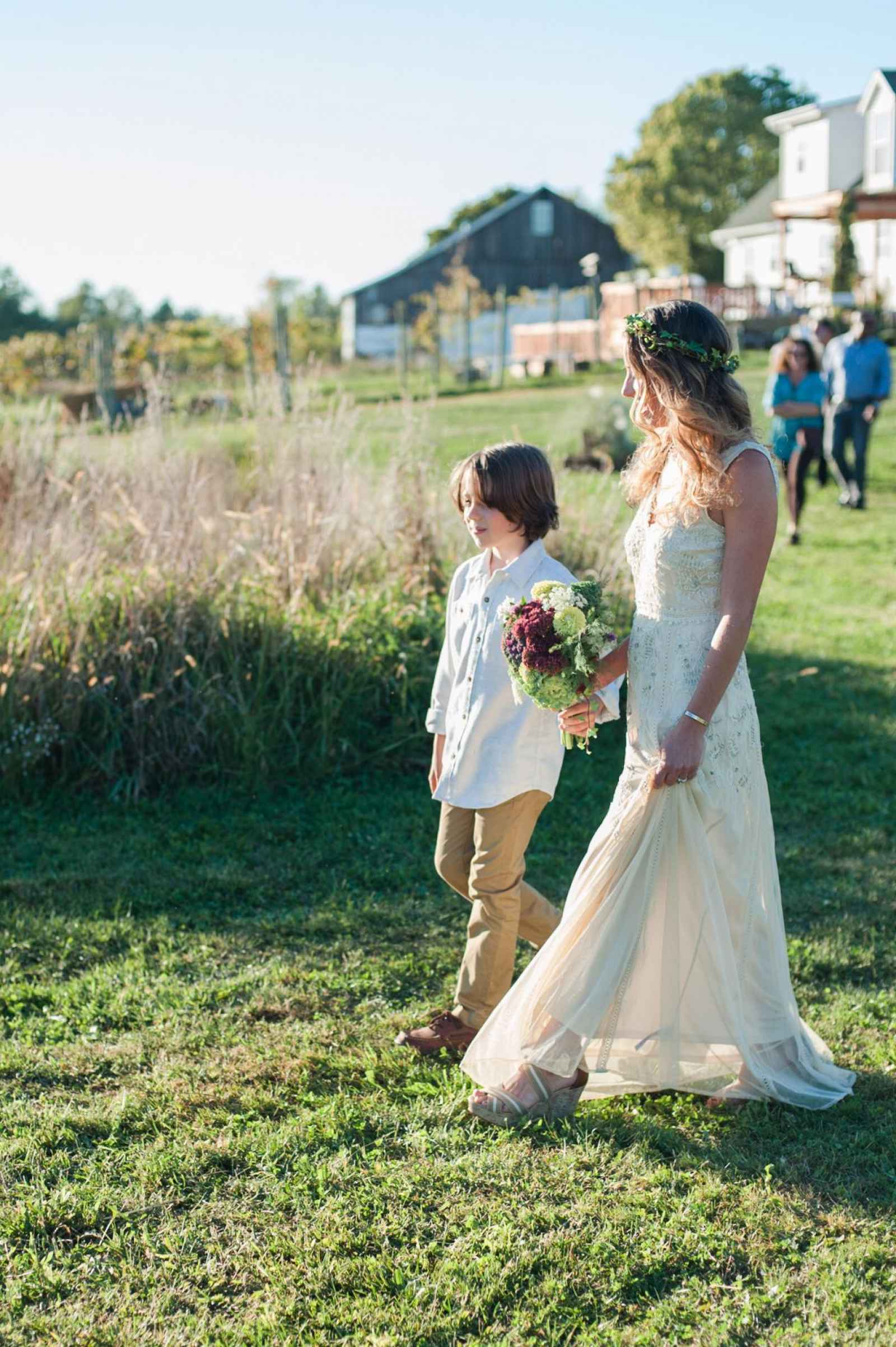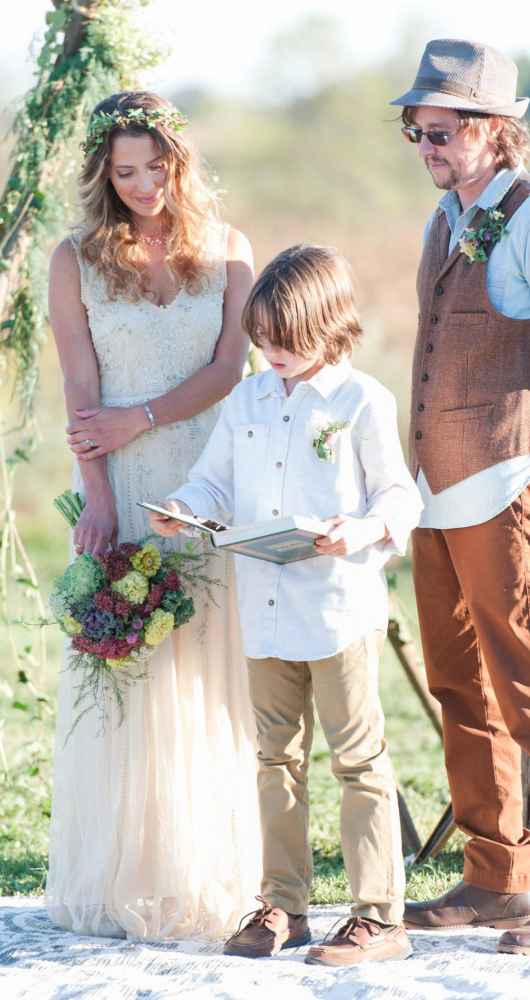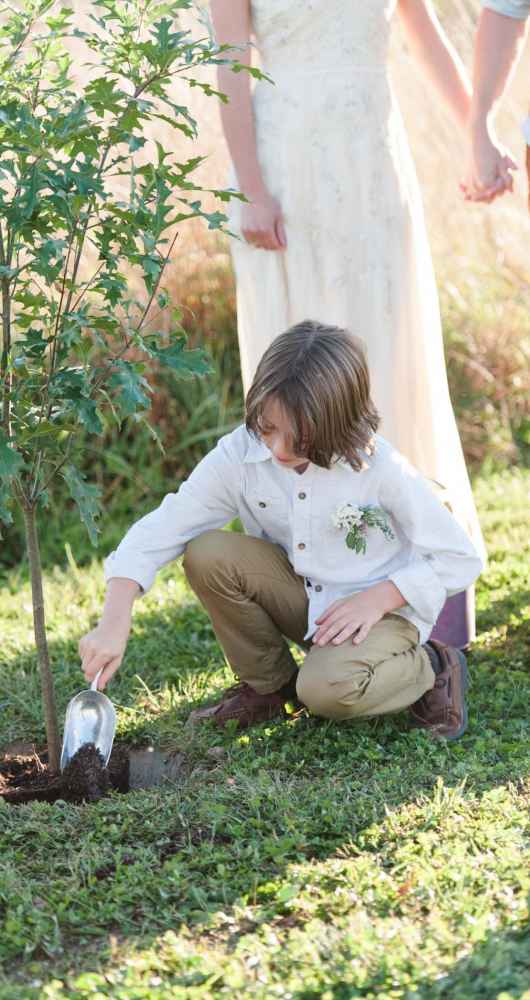 And their vow renewal was certainly just as sweet. Kate says, "Doing this the second time around, we knew exactly what we wanted. We were laid back about the whole process and prepared enough so that we didn't have to rush around the day of, and we got to enjoy every minute. And we just knew ourselves and each other better than we did when we were twenty-two and got married. Every single person at the ceremony was invited because we love them and wanted to celebrate with them. We didn't invite anyone that we felt obligated to invite or that we didn't feel was a light in our lives."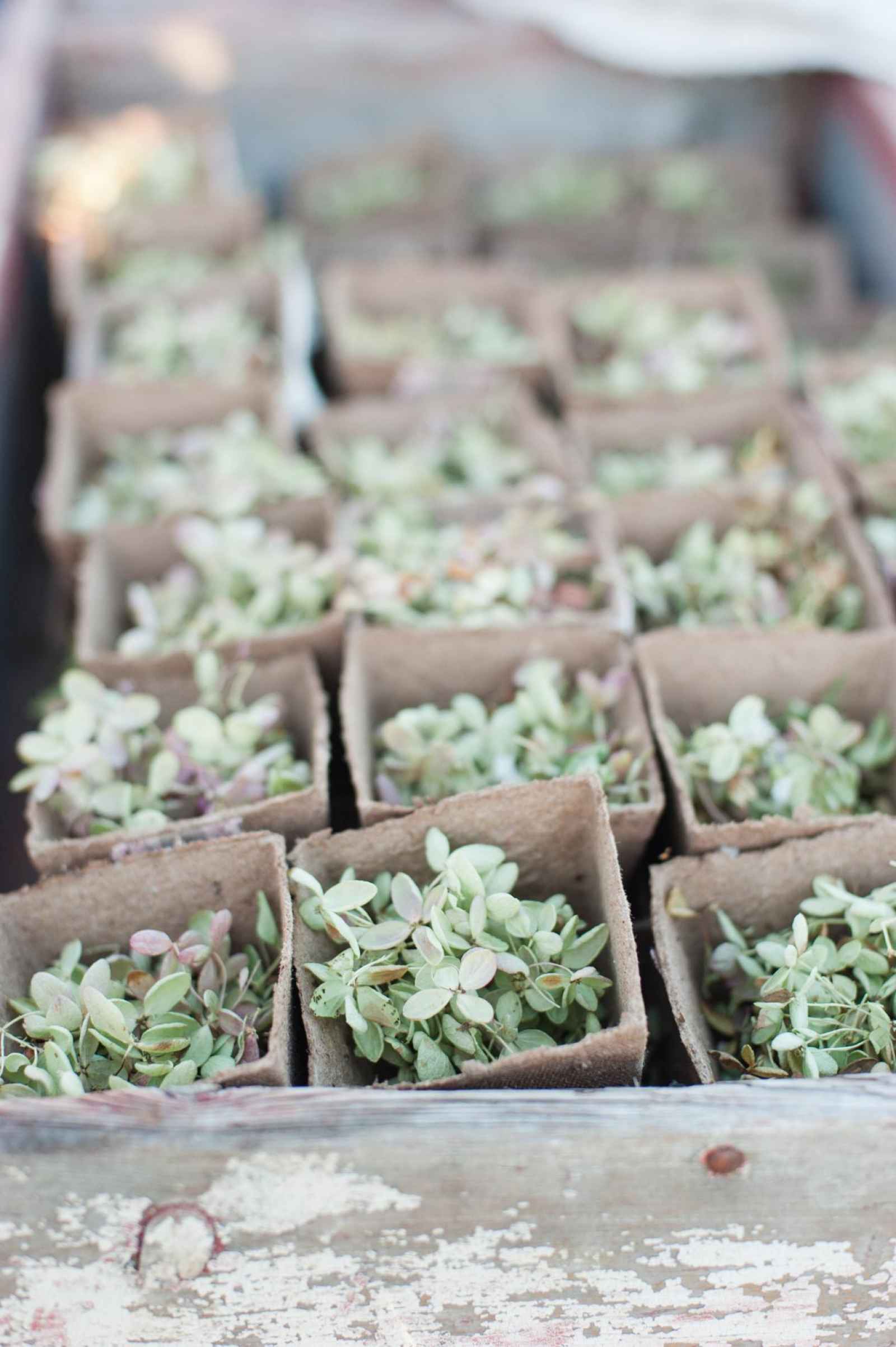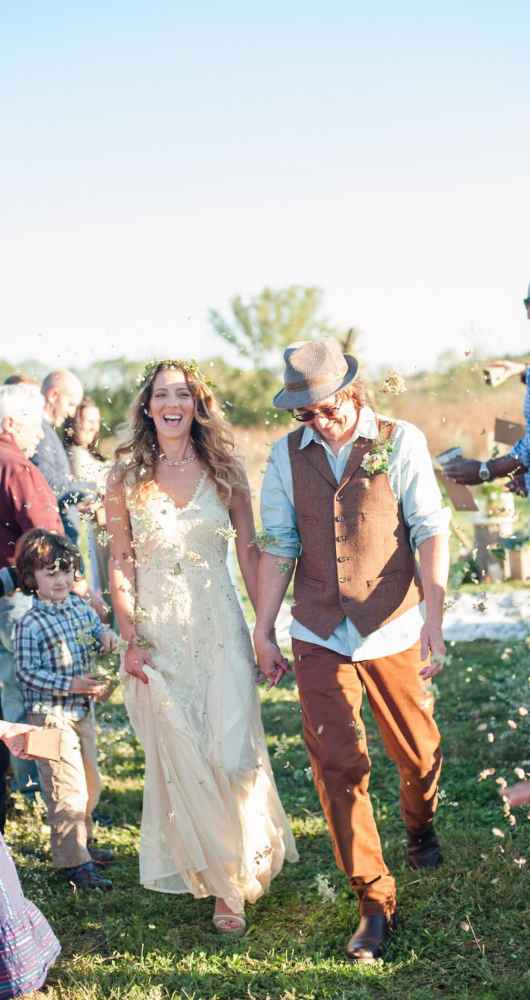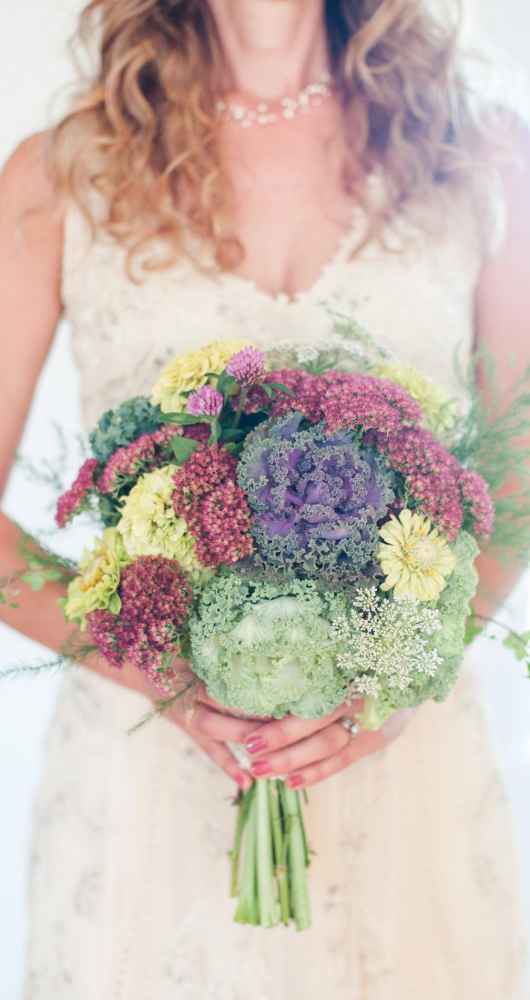 "Our vow renewal took place on our seven-acre farm," Kate explains. "We always wanted to do a vow renewal there. Just before our 15 year wedding anniversary, we decided to relocate out of state and we knew that it was now or never, so we combined our vow renewal with our going away party."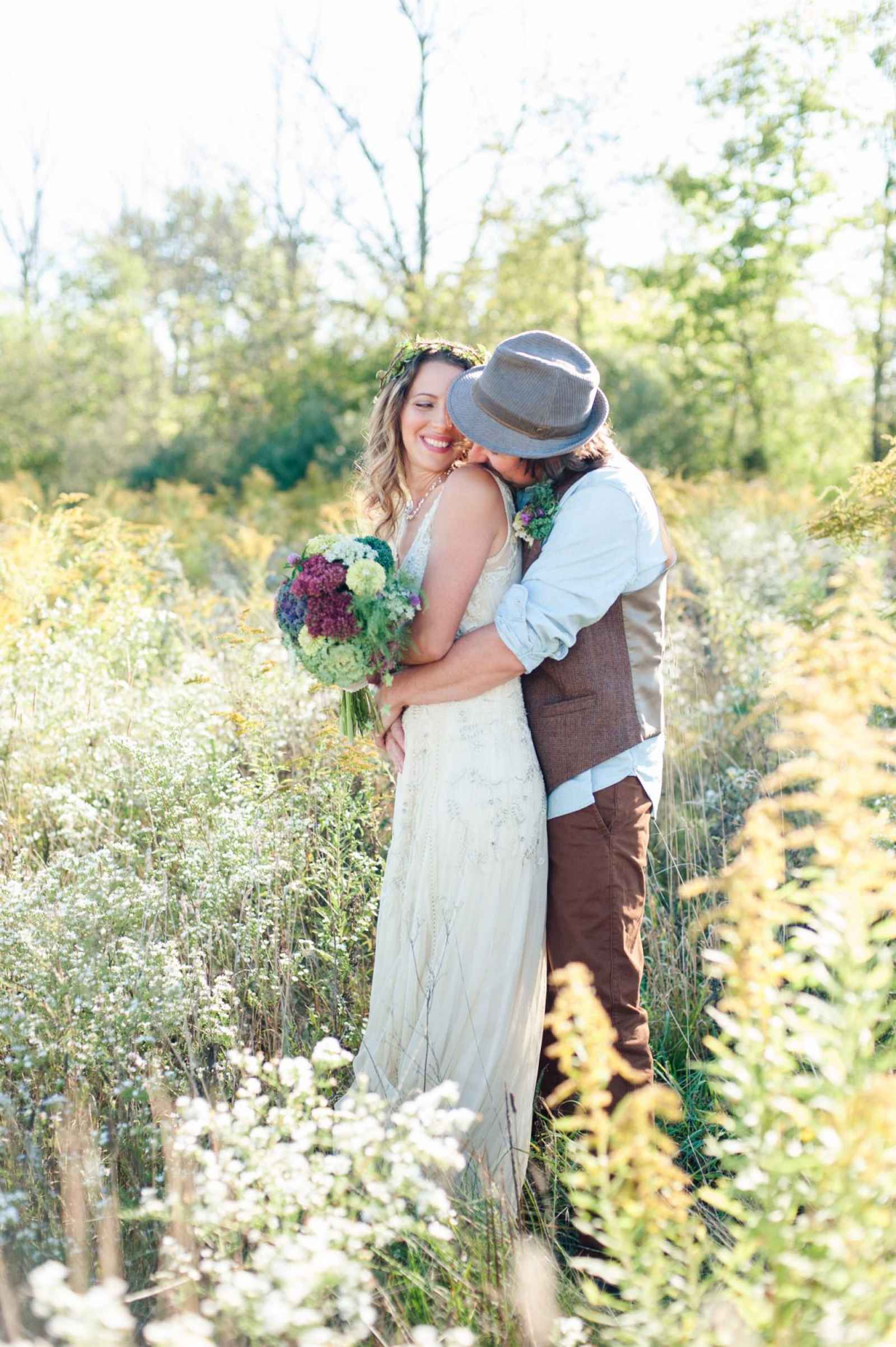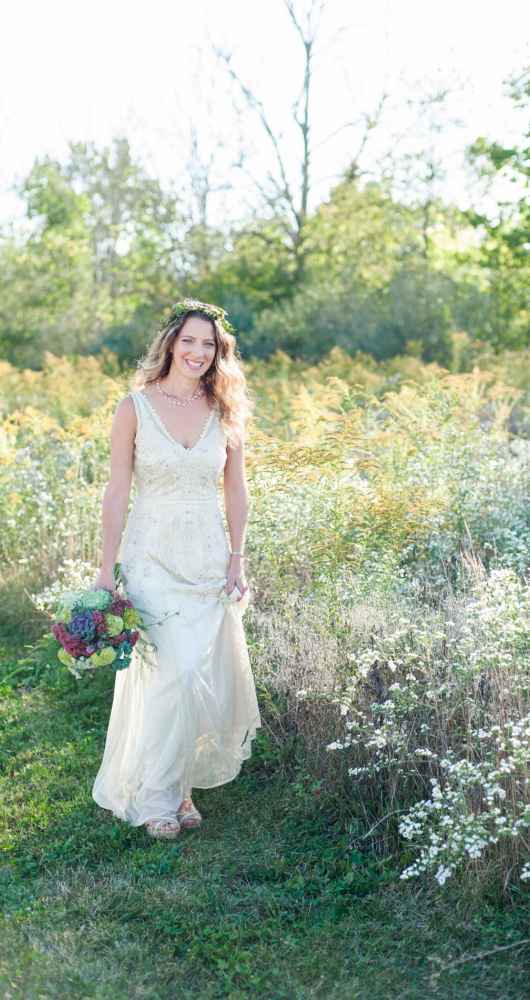 Kate's simple, boho lace dress was perfect for her special day.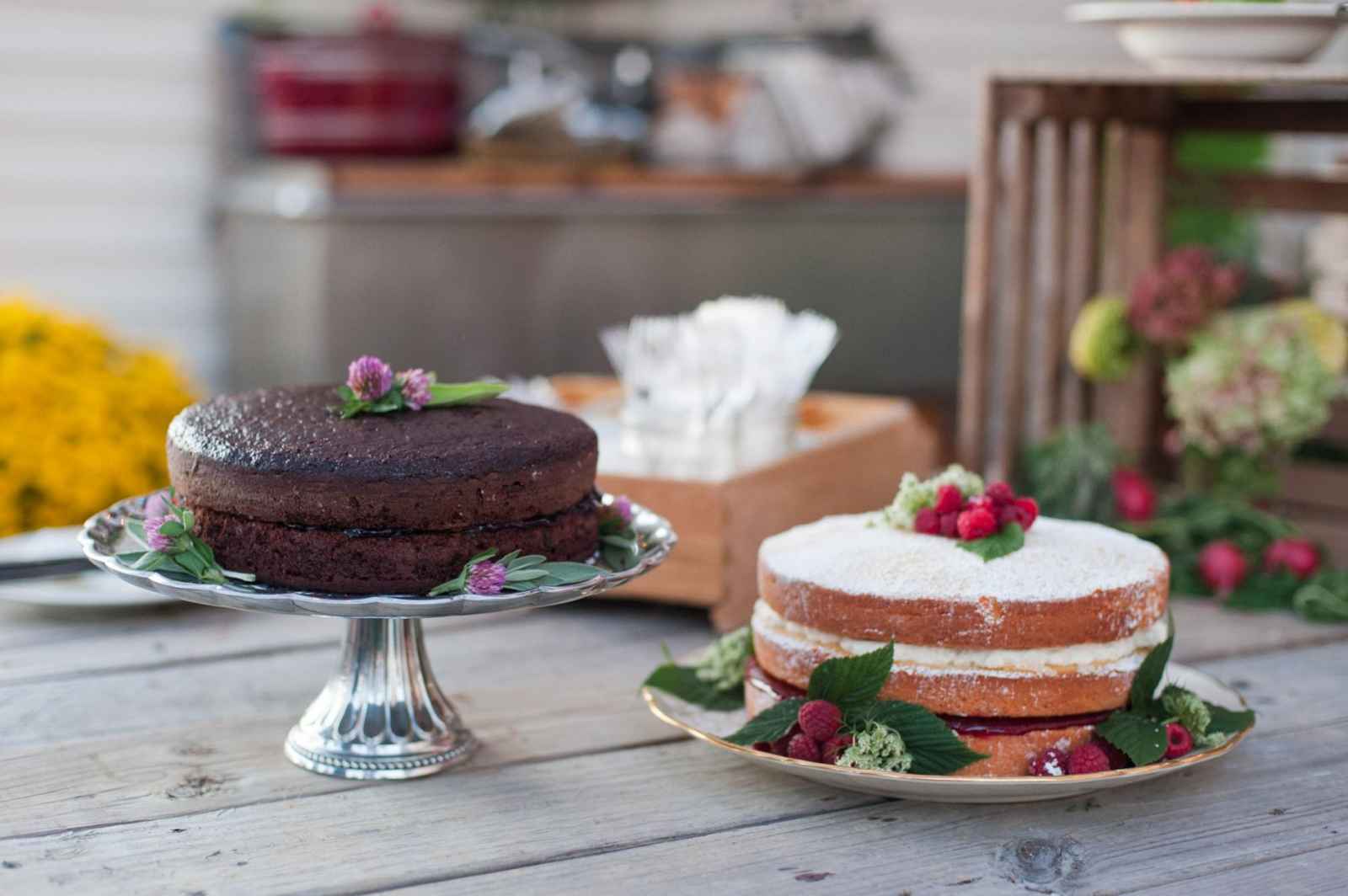 Everything about this vow renewal was aligned with the couple's style...from the location on their farm to the rustic yet elegant decor and food. "Our 10-year-old son was able to celebrate with us," adds Kate. "It was a way of expressing to each other and to him that we are in this life together. We were coming out of a dark time and wanted to celebrate a new life and new dreams. We harvested raspberries and grapes to make jams for the cakes and to make simple syrup for our signature pre-made cocktails. Our pastor/friend performed some of our favorite songs on guitar and also sang. We wrote our own vows which included our own poems. Seth actually 'officiated' the entire ceremony. We planted a Pin Oak tree (our last tree planting on our farm) and had each guest help by putting dirt on the roots."
What are a few things their guests will remember about this earthy, calm vow renewal? Kate says, "The amazing food and signature drinks, the beauty of the farm, our love for each other and for them."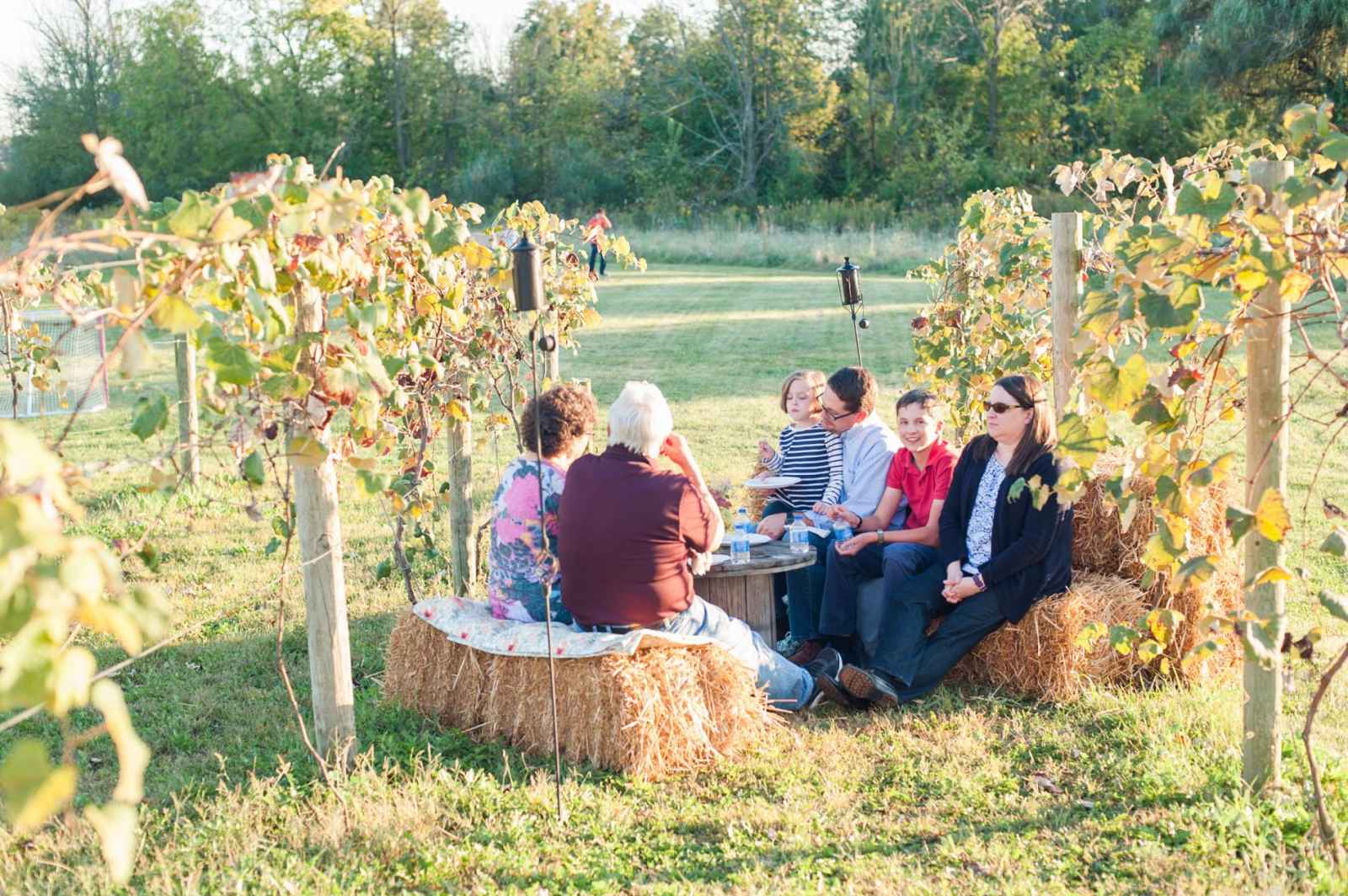 are you a bride-to-be?
We'd love to plan with you on weddingday-online.com. Let's get started!
 
are you a wedding extraordinaire?
Join WeddingDay Magazine in inspiring brides by partnering with us! See how here.
Blog Sponsored By
Related Blogs