Never doubt the power friendships have to transform your life. Opting to take a break from schoolwork while studying at Purdue, Katie met Daniel at a friend's house. Katie says, "It turns out my college friend was one of Daniel's friends from high school. I was immediately drawn to him and the more we talked, the more I realized how much we had in common—from how many mutual friends we had to our love of dogs and traveling. I knew immediately there was something special about him. We ended up exchanging phone numbers and I don't think we've missed a day of talking since!"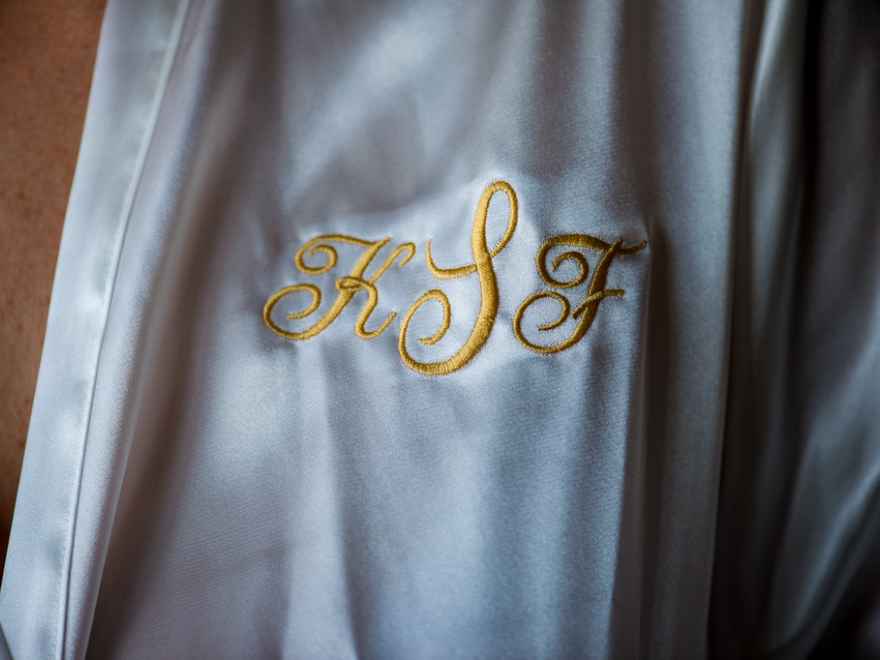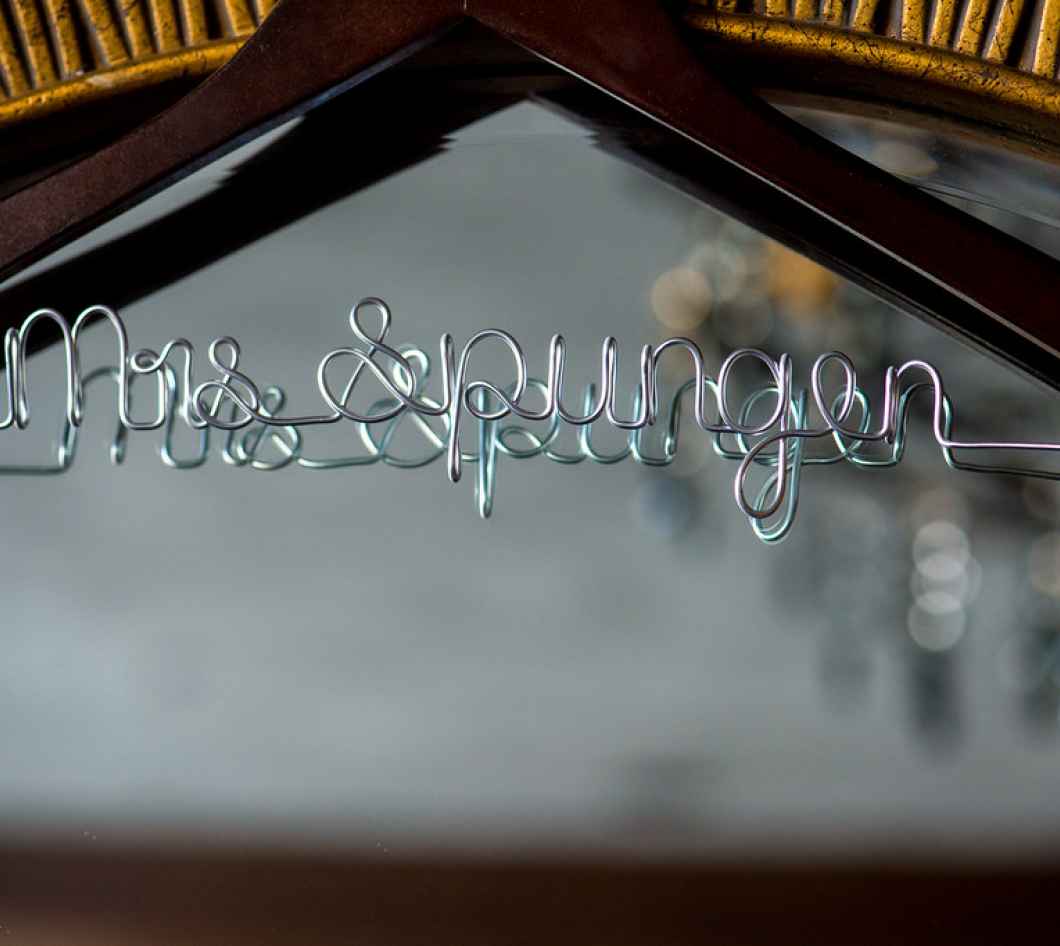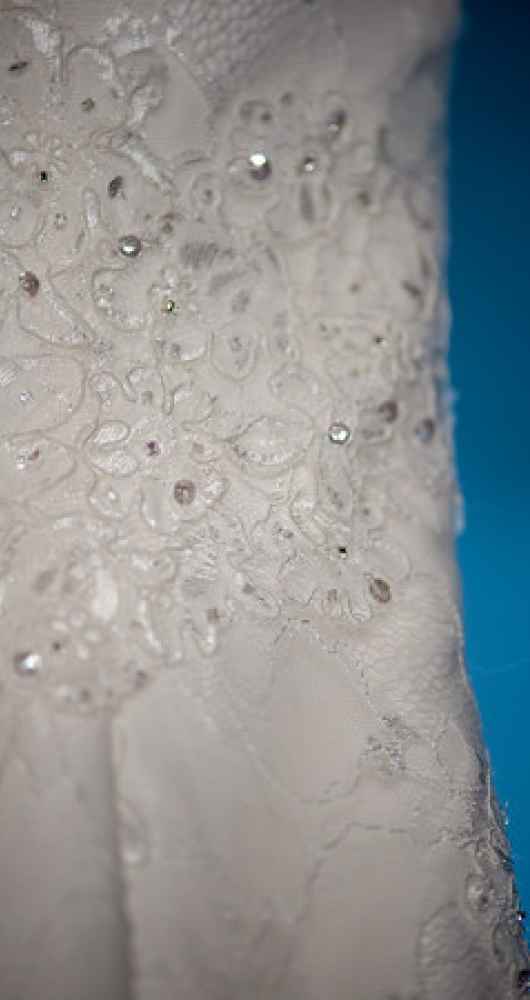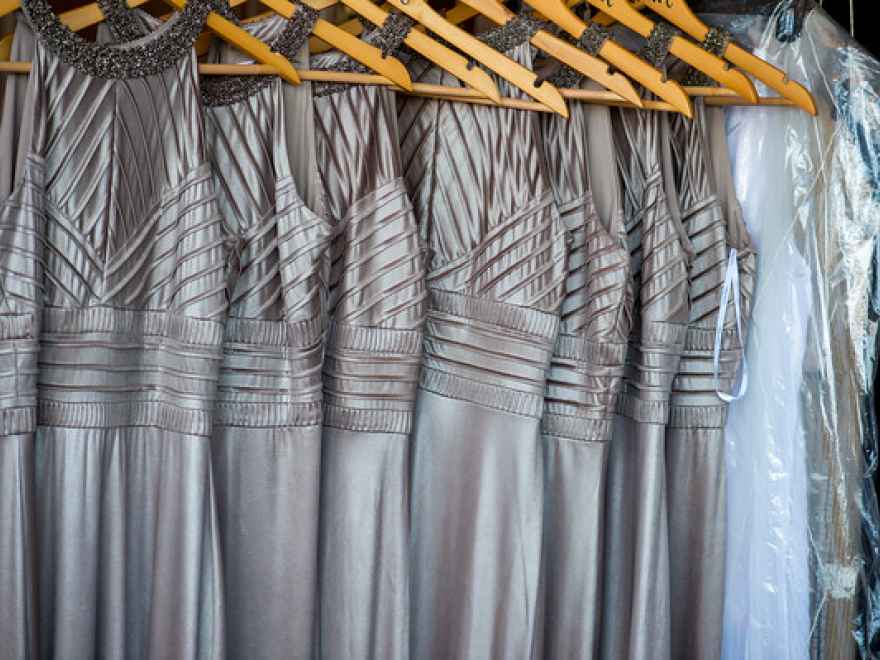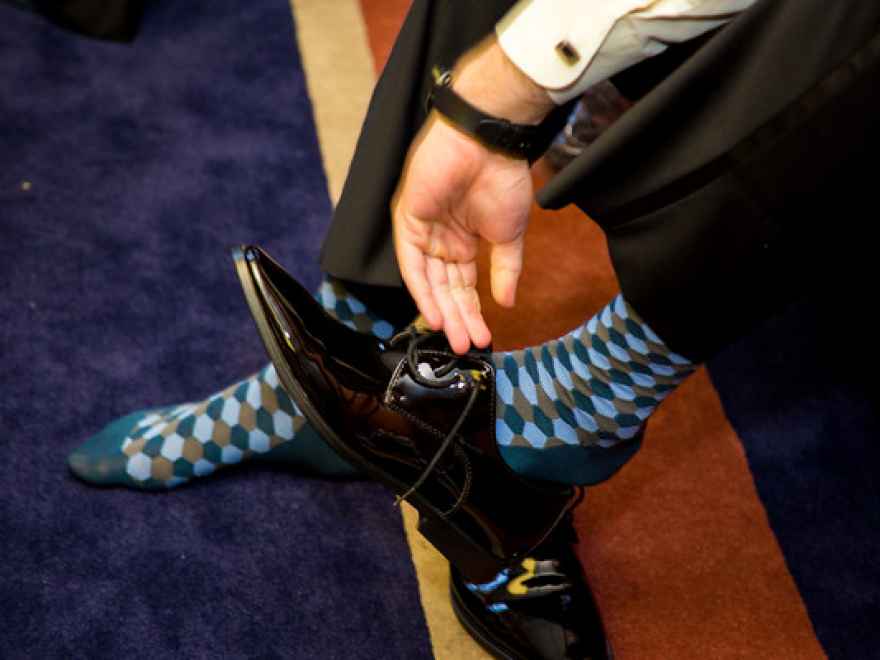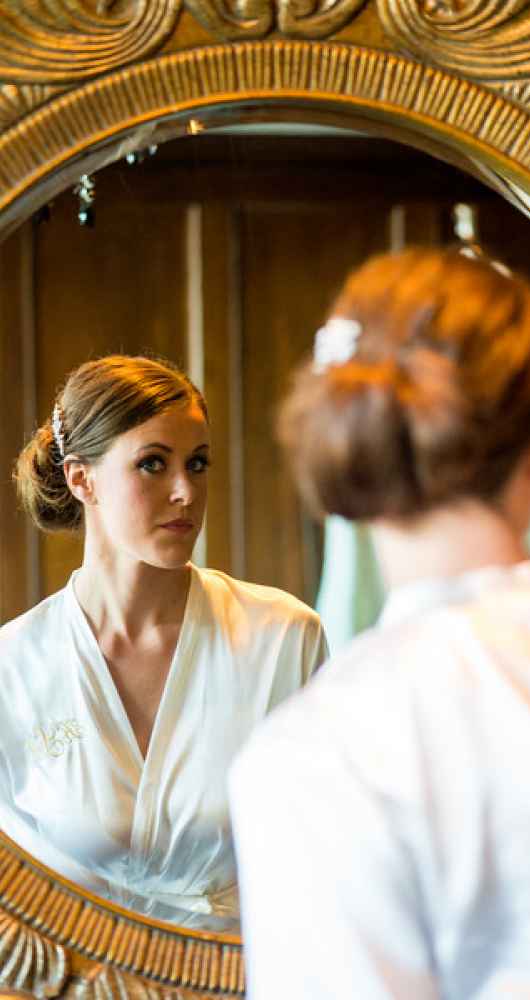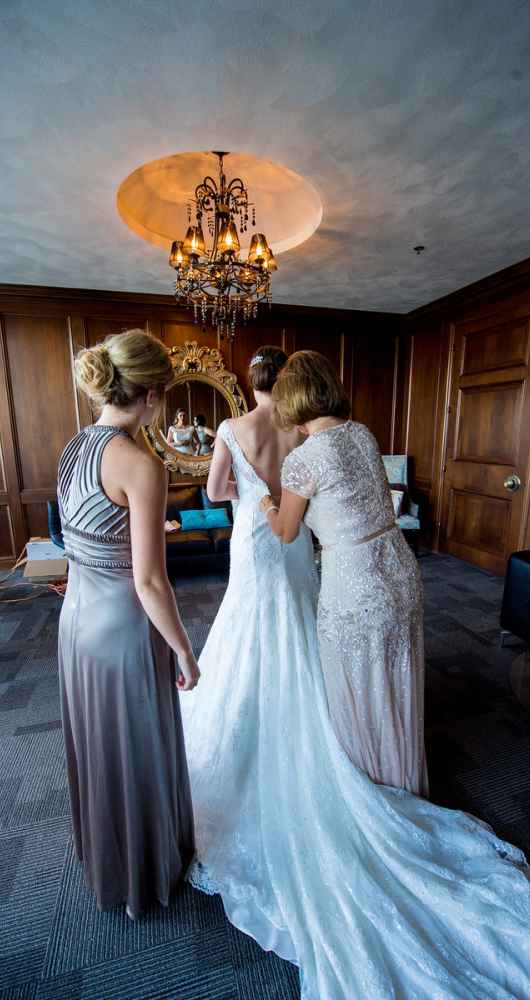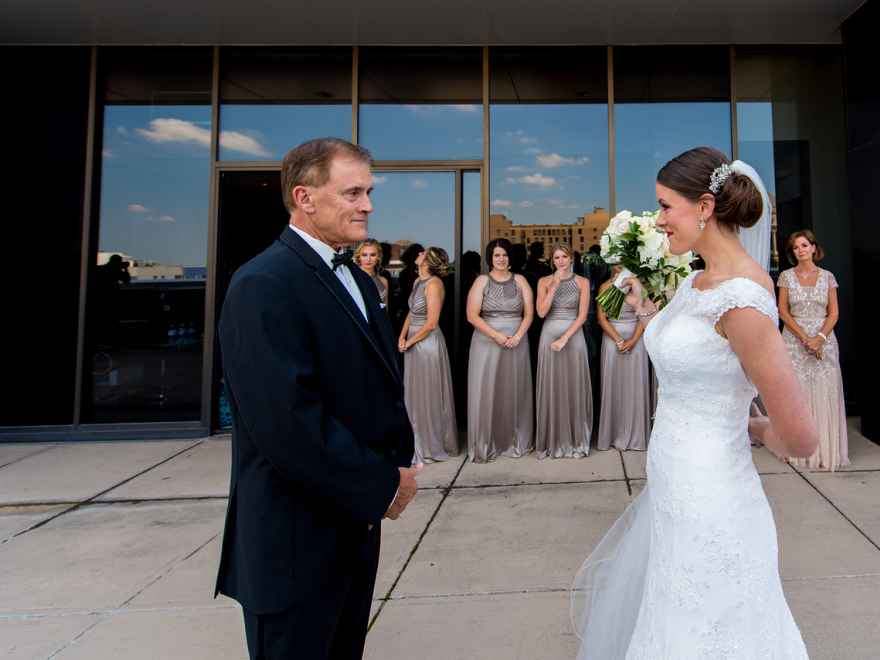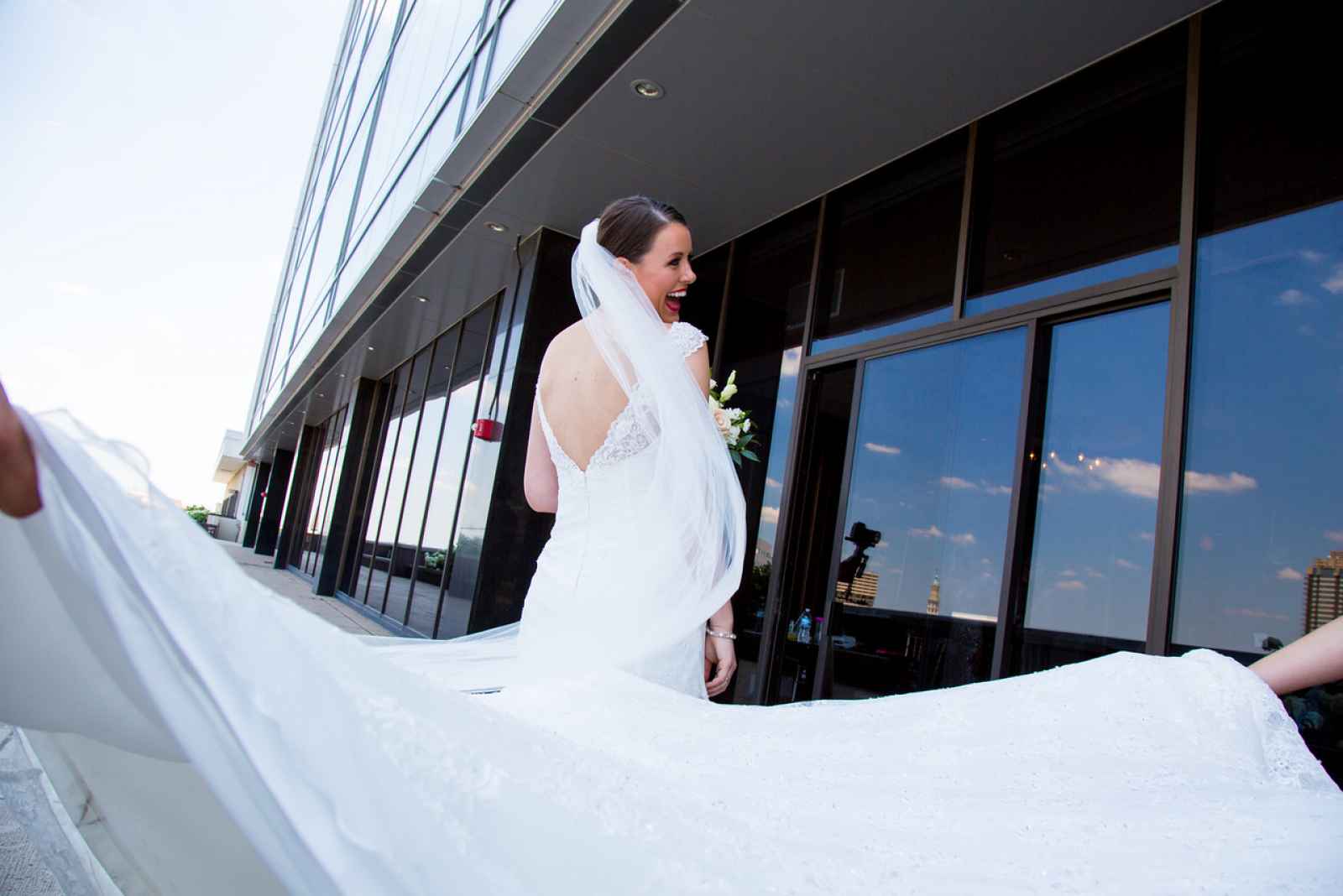 Daniel certainly didn't skimp when it came to planning their engagement. As a Christmas gift, he gave Katie a book with an entire trip planned to Chicago. "Each page was illustrated with something that we would be doing on our trip--going to see Second City, eating dinner, having drinks at a rooftop bar, brunch and more—but the last page had a giant question mark on it. He informed me that it was a surprise," Katie explains. After a few weeks, Daniel surprises Katie with the mystery item—tickets to a favorite play!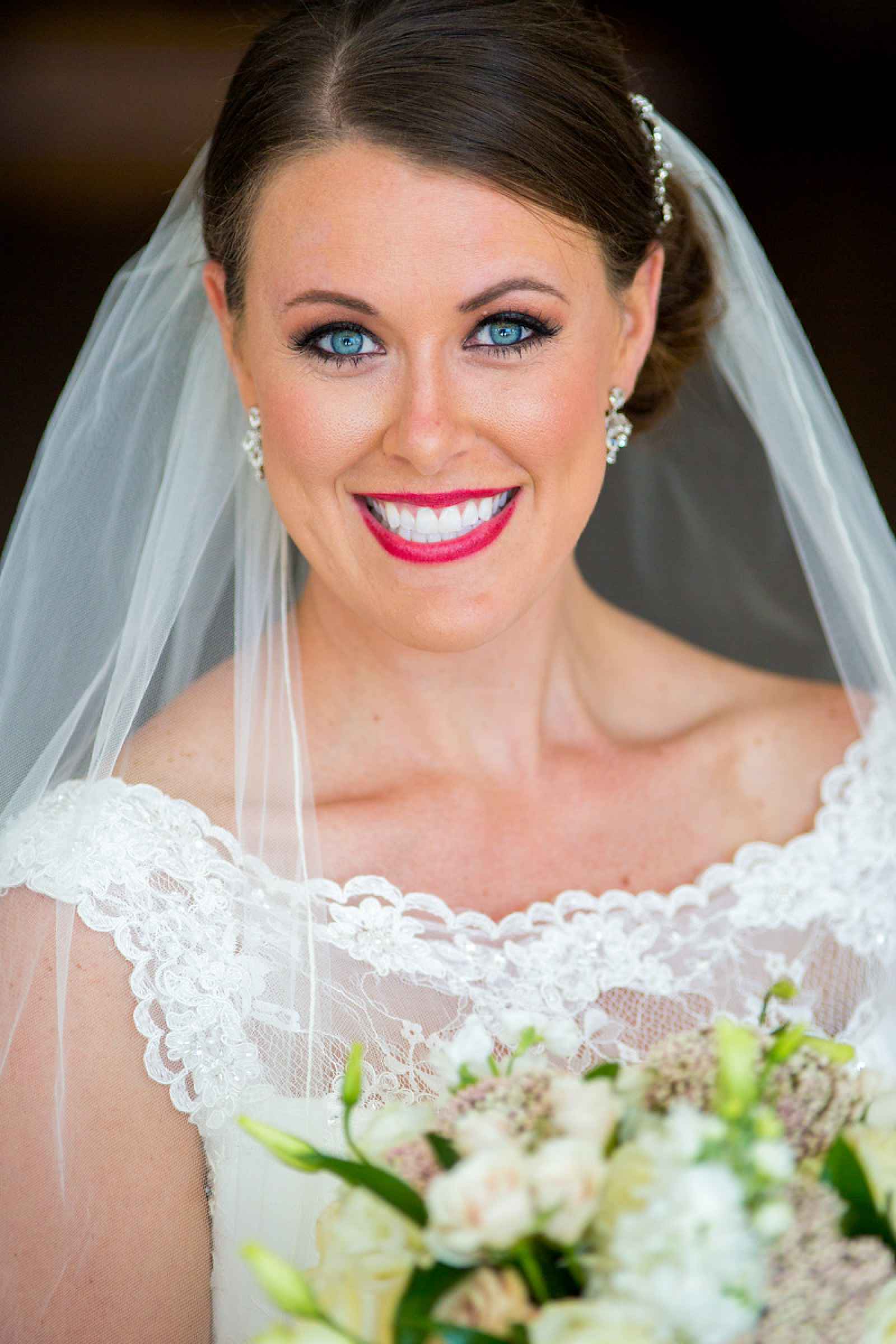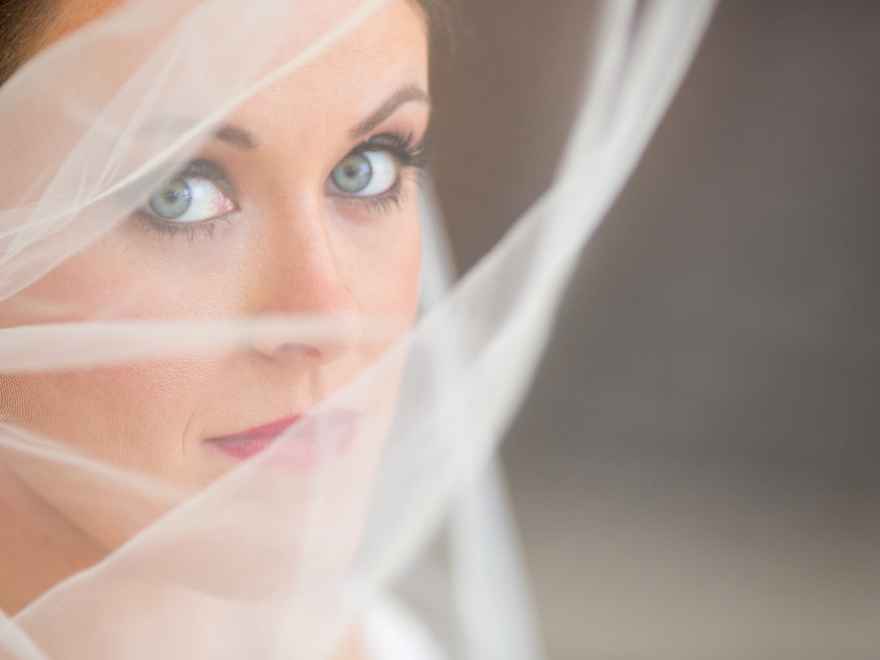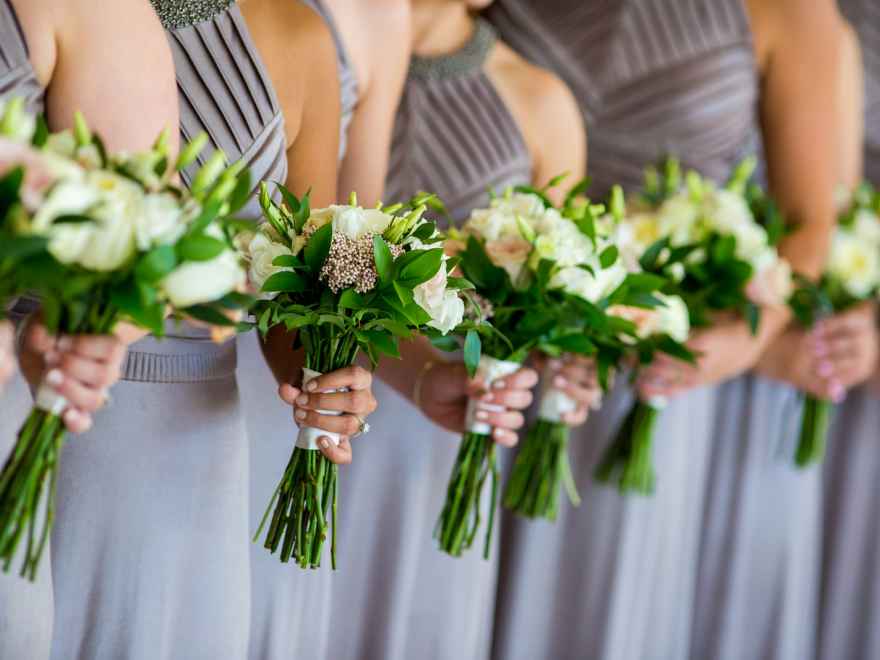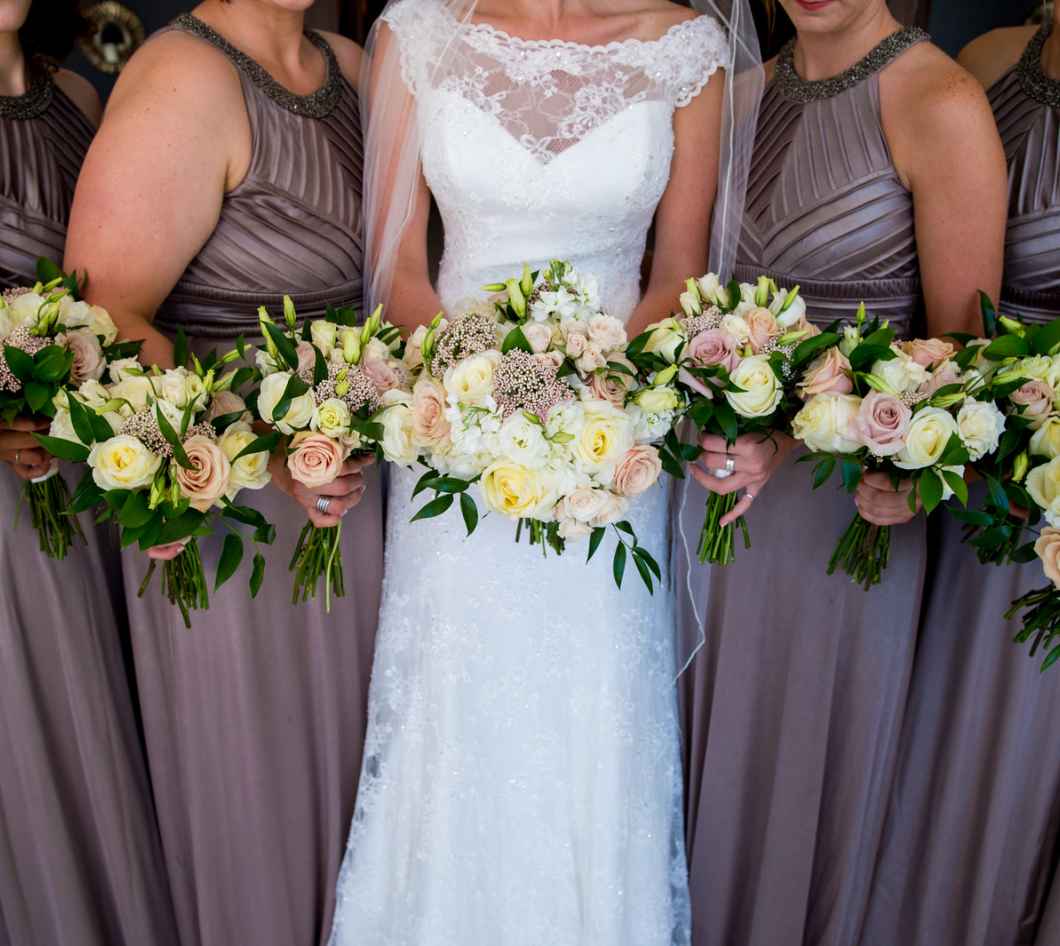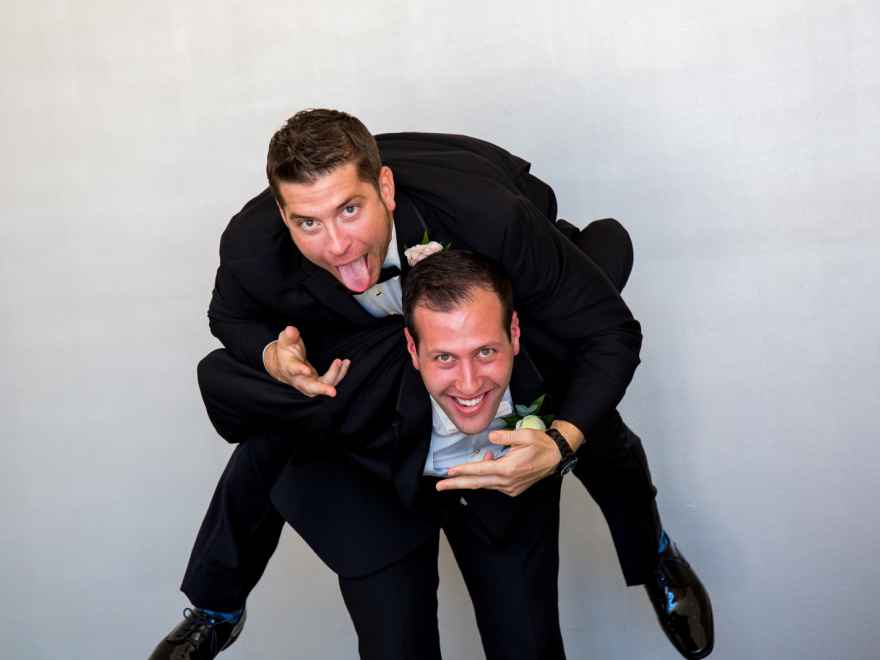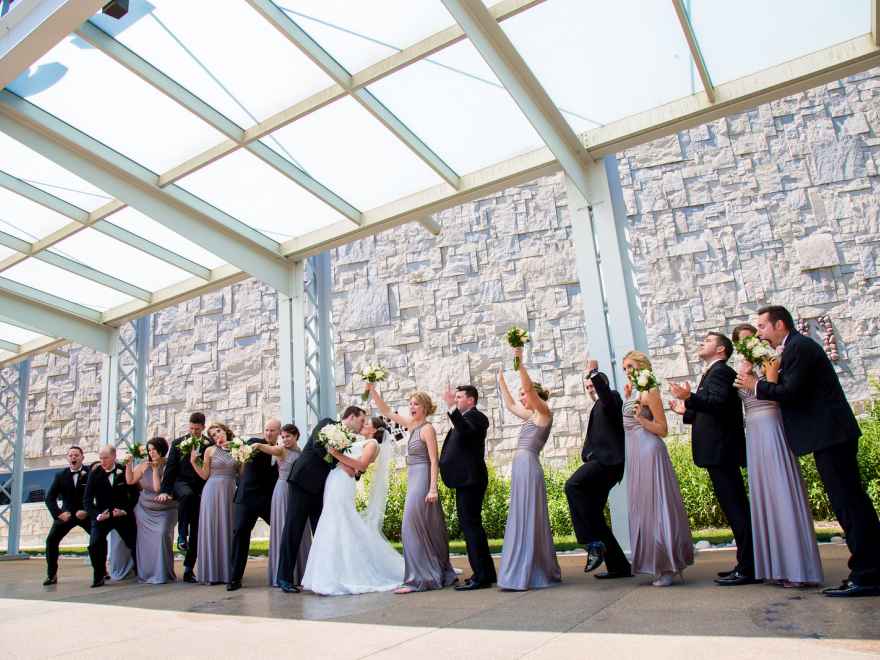 "Saturday rolls around and he tells me that we have some time to kill before the play so we should go to Navy Pier and walk around," Katie recalls. "We get there and immediately go on the Ferris wheel." As we got off, I suddenly see both of our families waiting for us, and before I had time to realize what was happening, he grabbed me and got down on one knee. I remember hearing my dad yell 'there's no play tonight!' As it turns out, Daniel had arranged for all of their family and close friends to either drive or fly in for this big event. While there was no play (the tickets were fake and designed by a friend), the two spent the rest of the night celebrating with friends and family.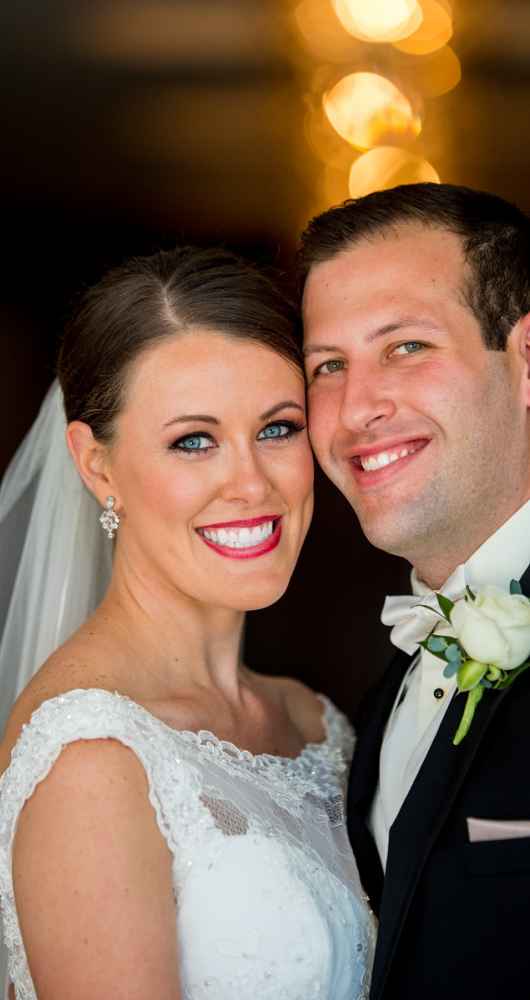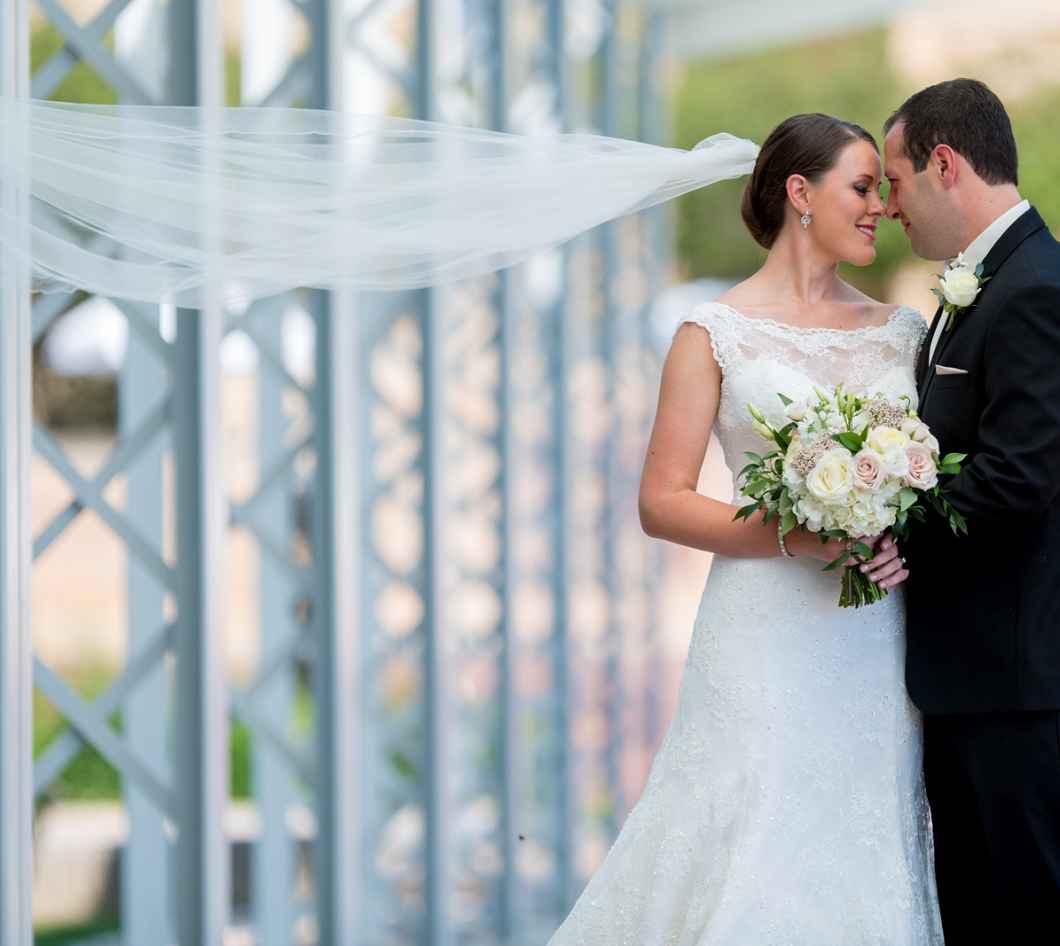 Katie knew that nailing down the venue was the first thing she wanted to check off her list. "We knew we wanted a summer wedding so locking down a venue with a June date was no easy task," she says. "I started shopping around immediately and within three weeks we had a date and venue!"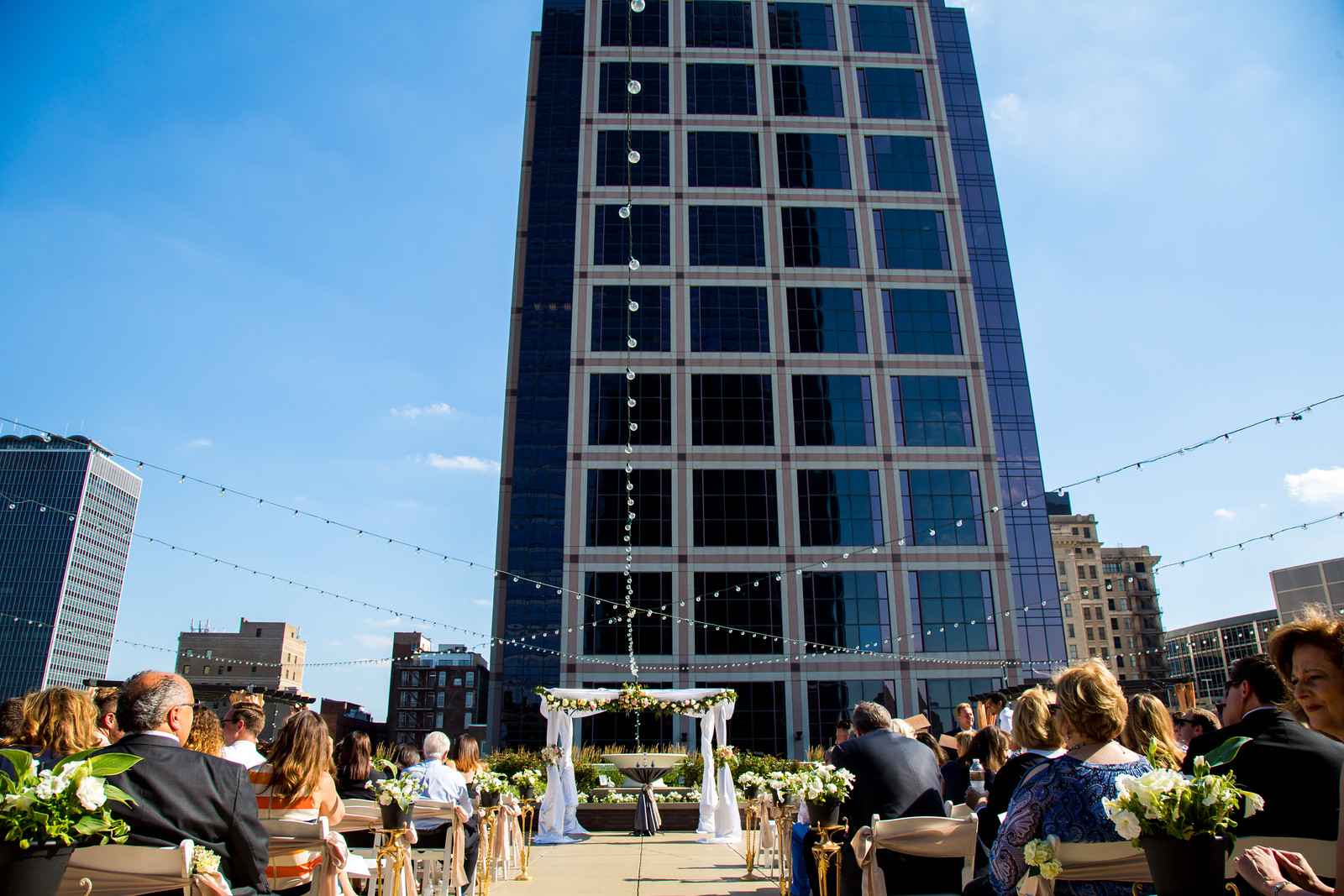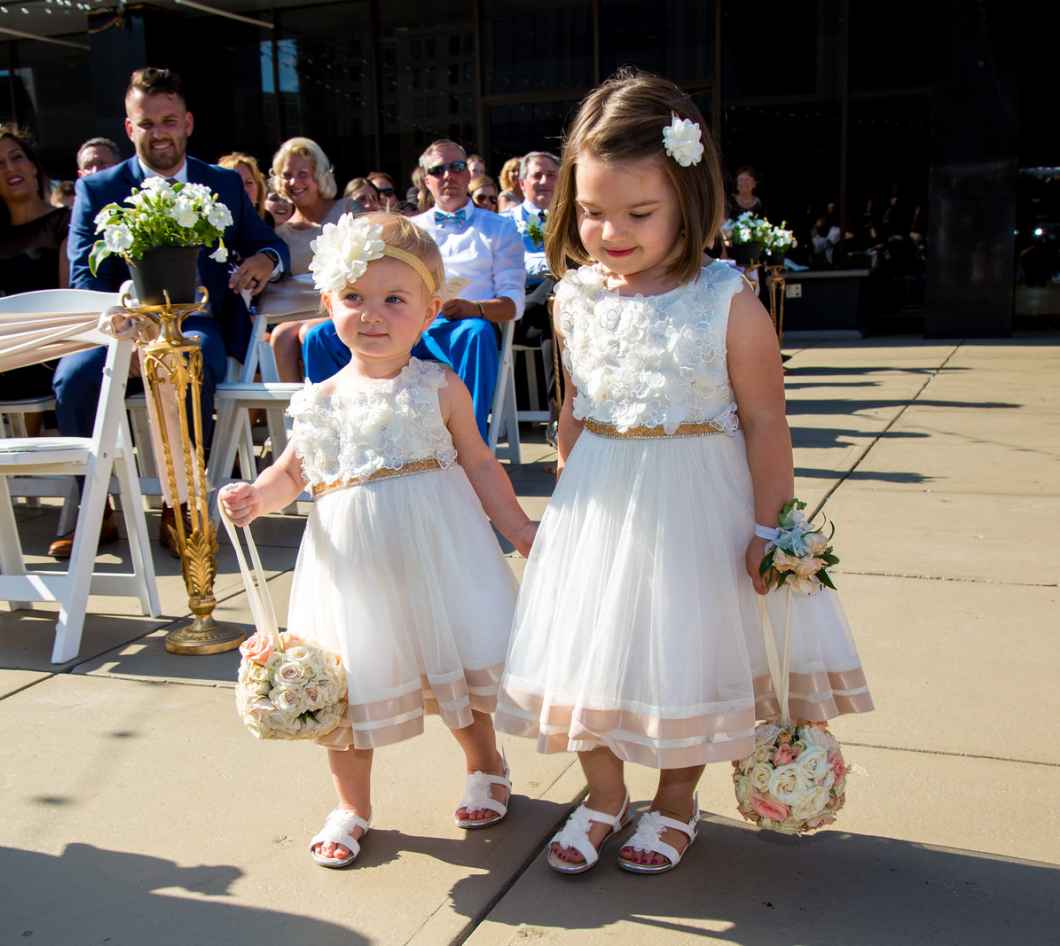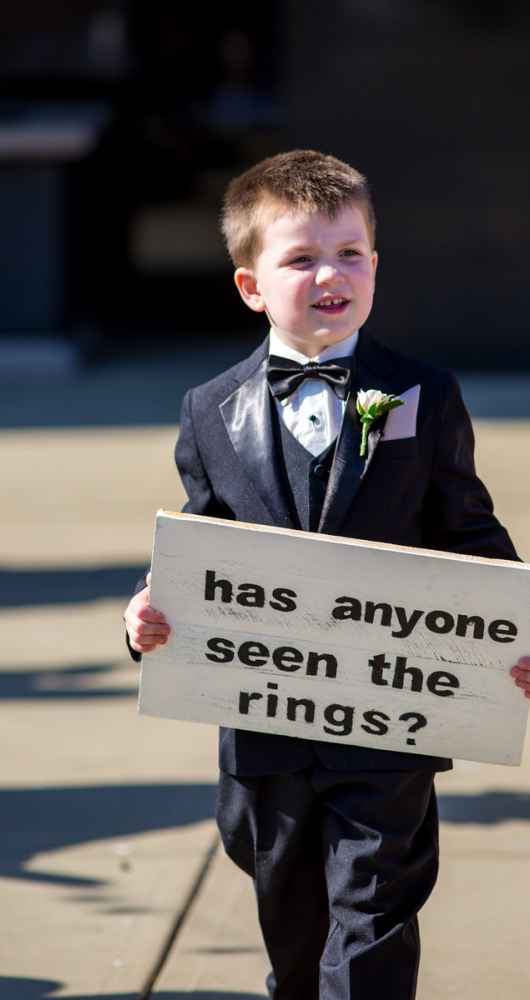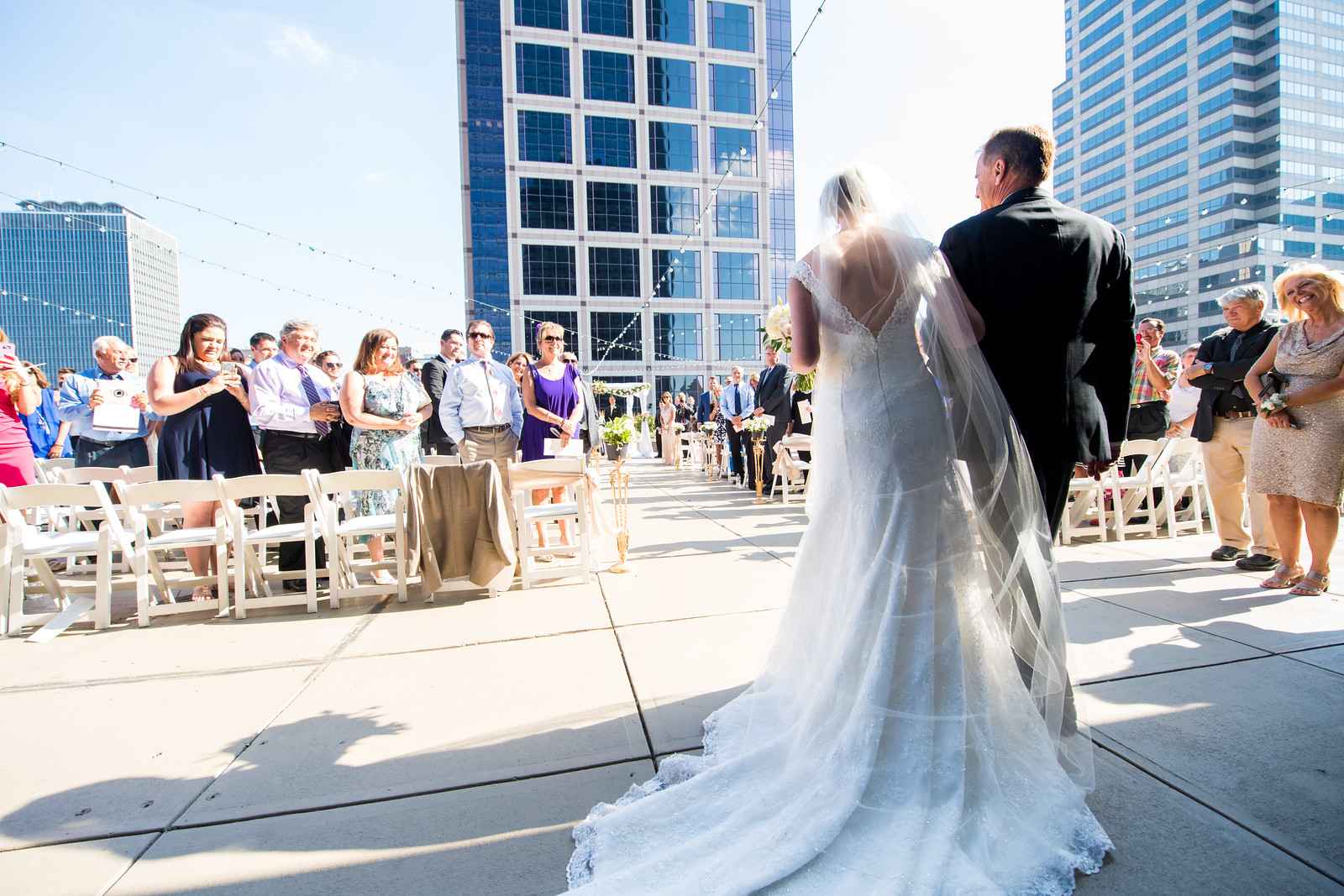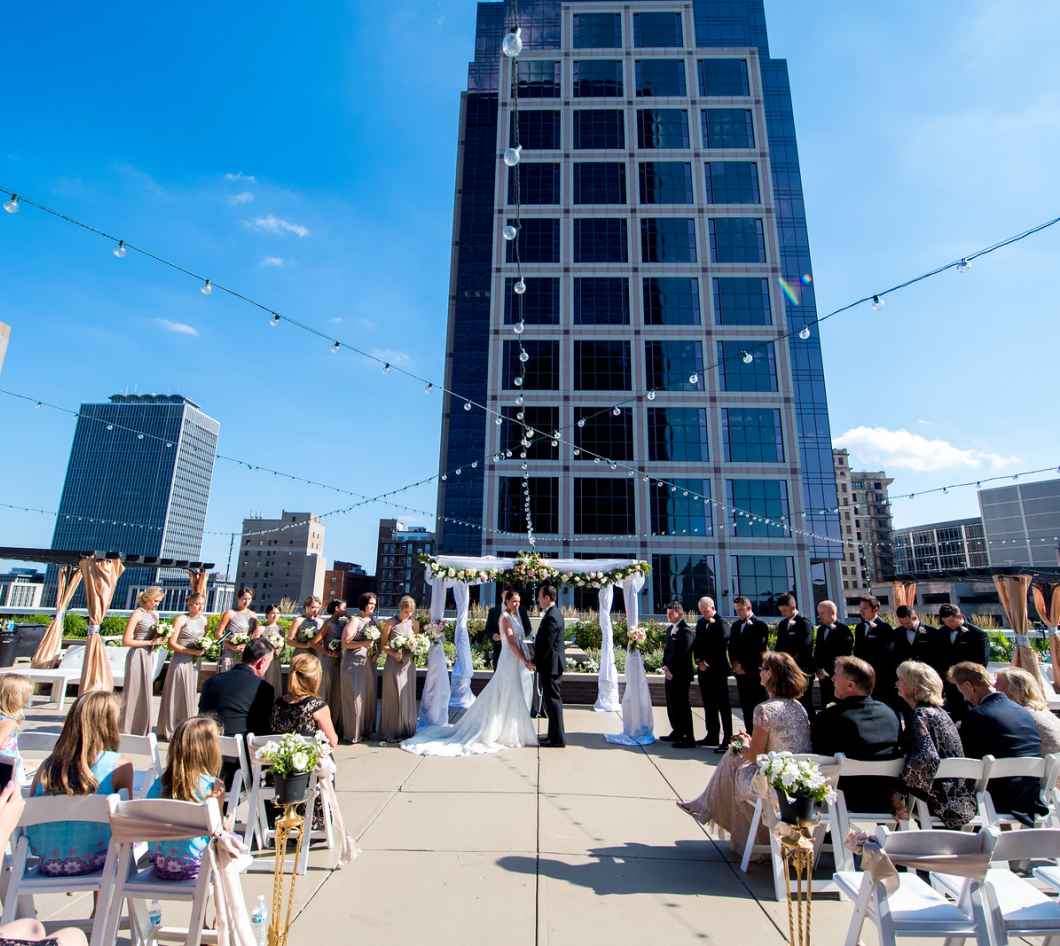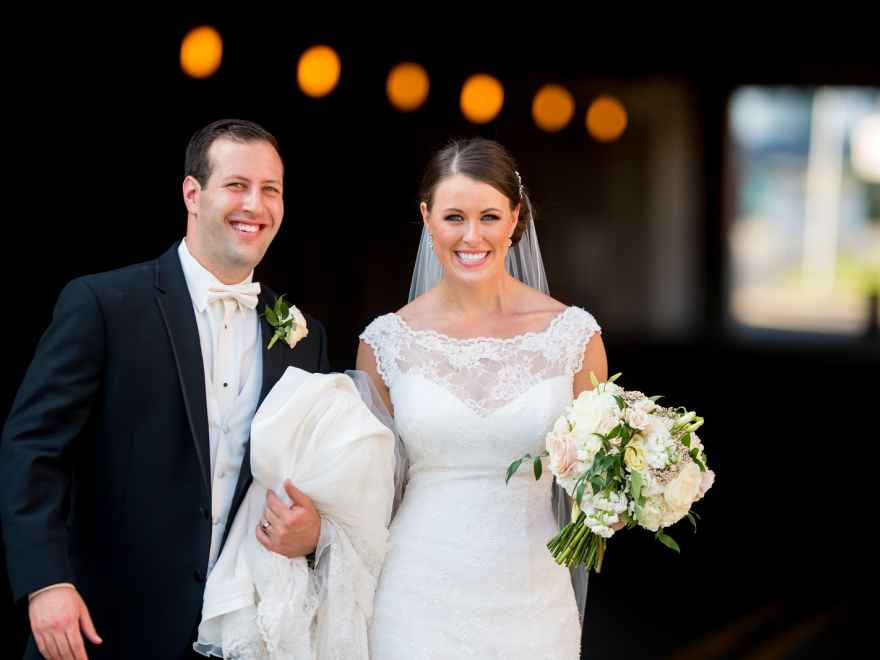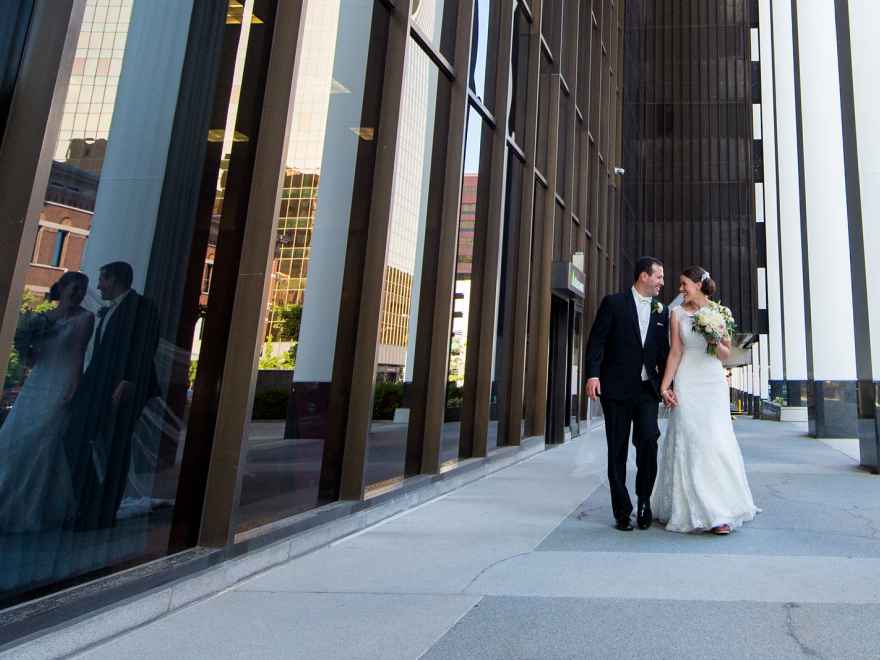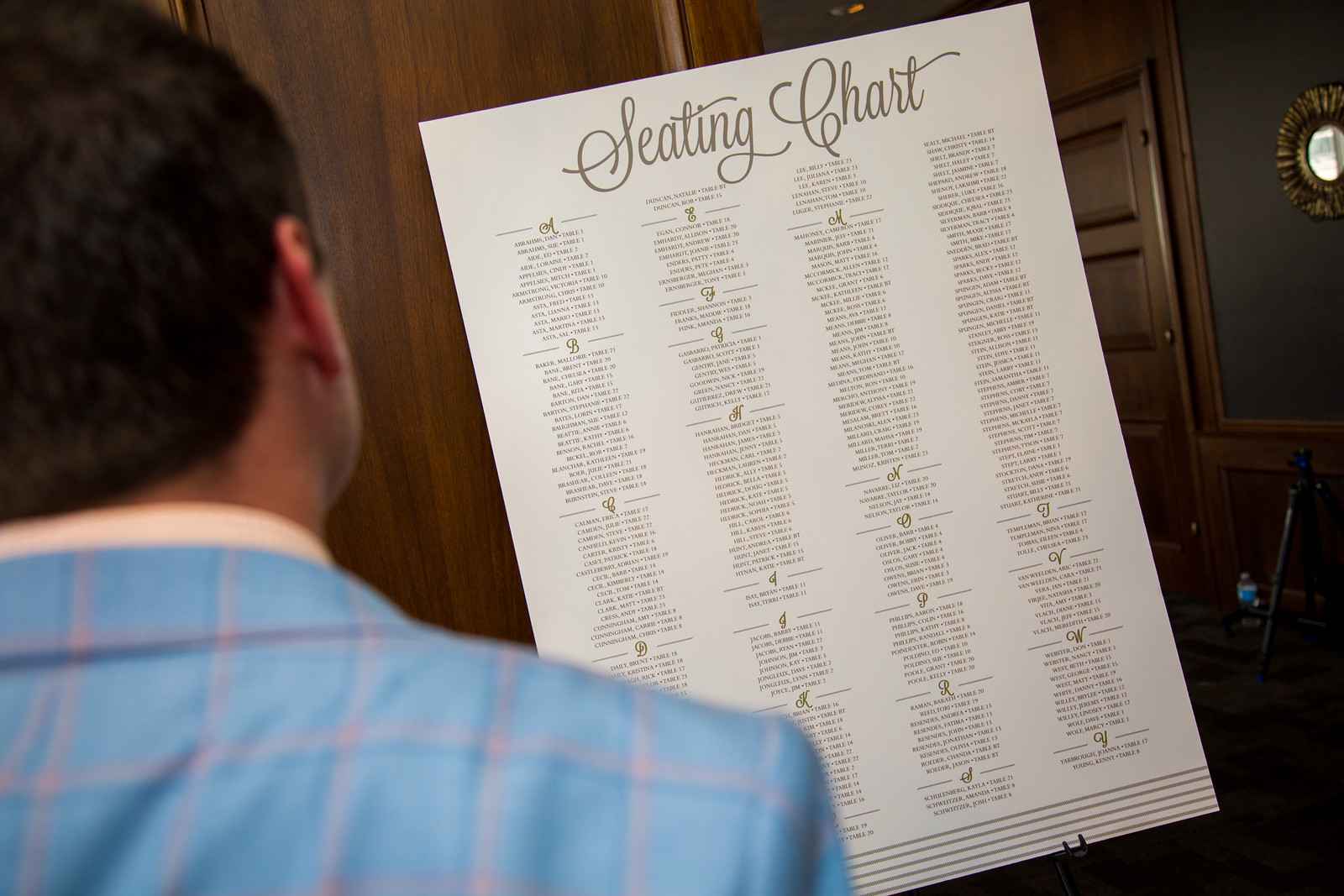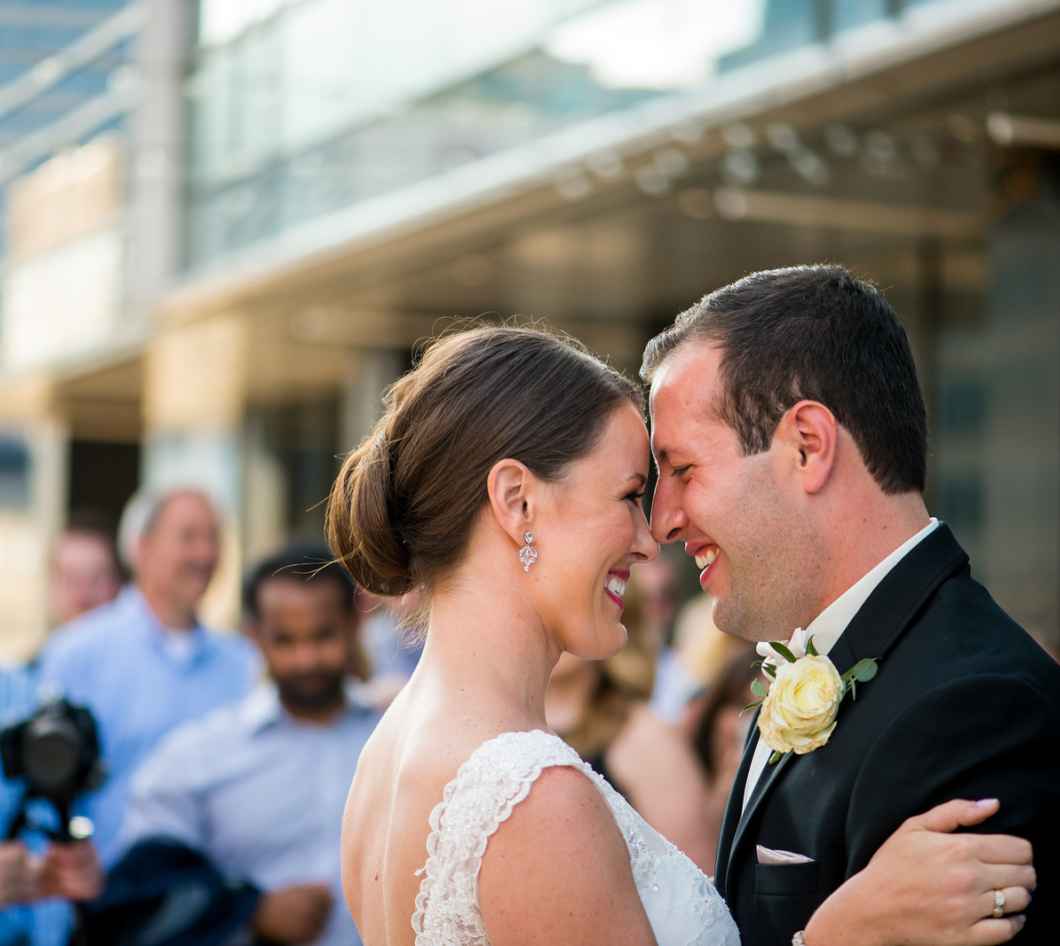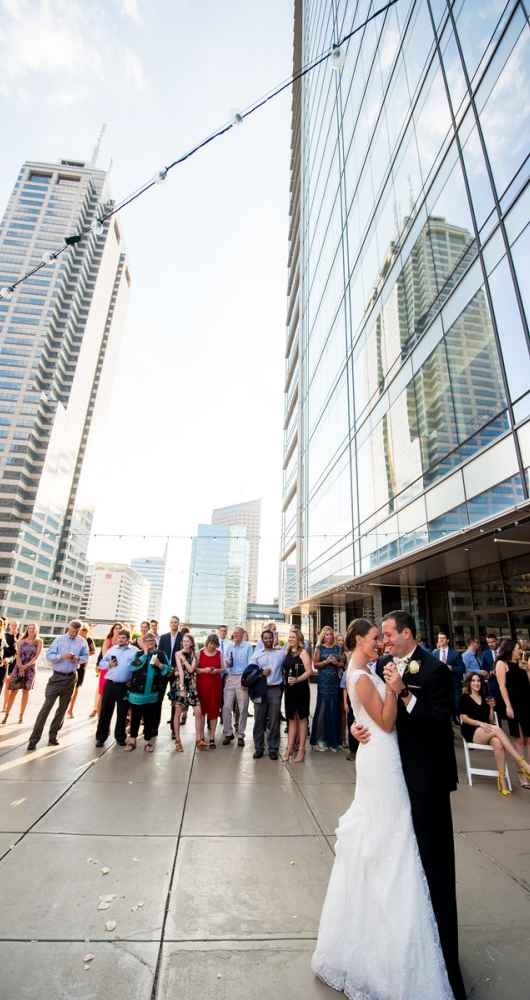 For Katie, planning was simple as she had made many mental notes over the years as she attended various weddings. "For us," she says, "the most important things were good food, plenty of drinks, a DJ who would keep the party going and a photographer who would be there to capture every detail." Also being an event planner, Katie was able to use many different resources to help her plan. What helped her most was her keen eye for detail, ability to morph a vision into her own and her trusty timeline (of course)! This smart bride turned to WeddingDay, too! She says, "I read a ton of featured wedding stories to get inspiration."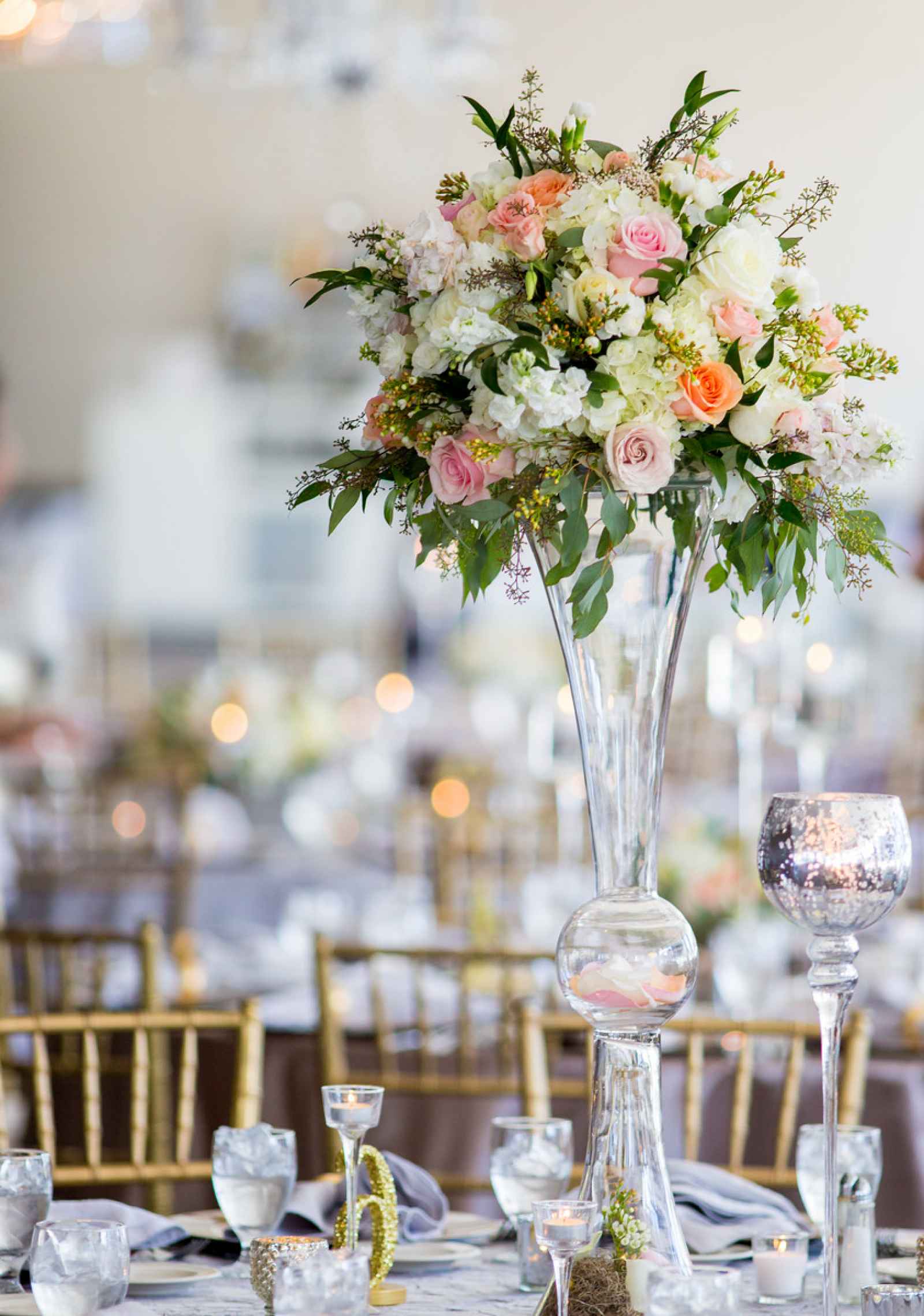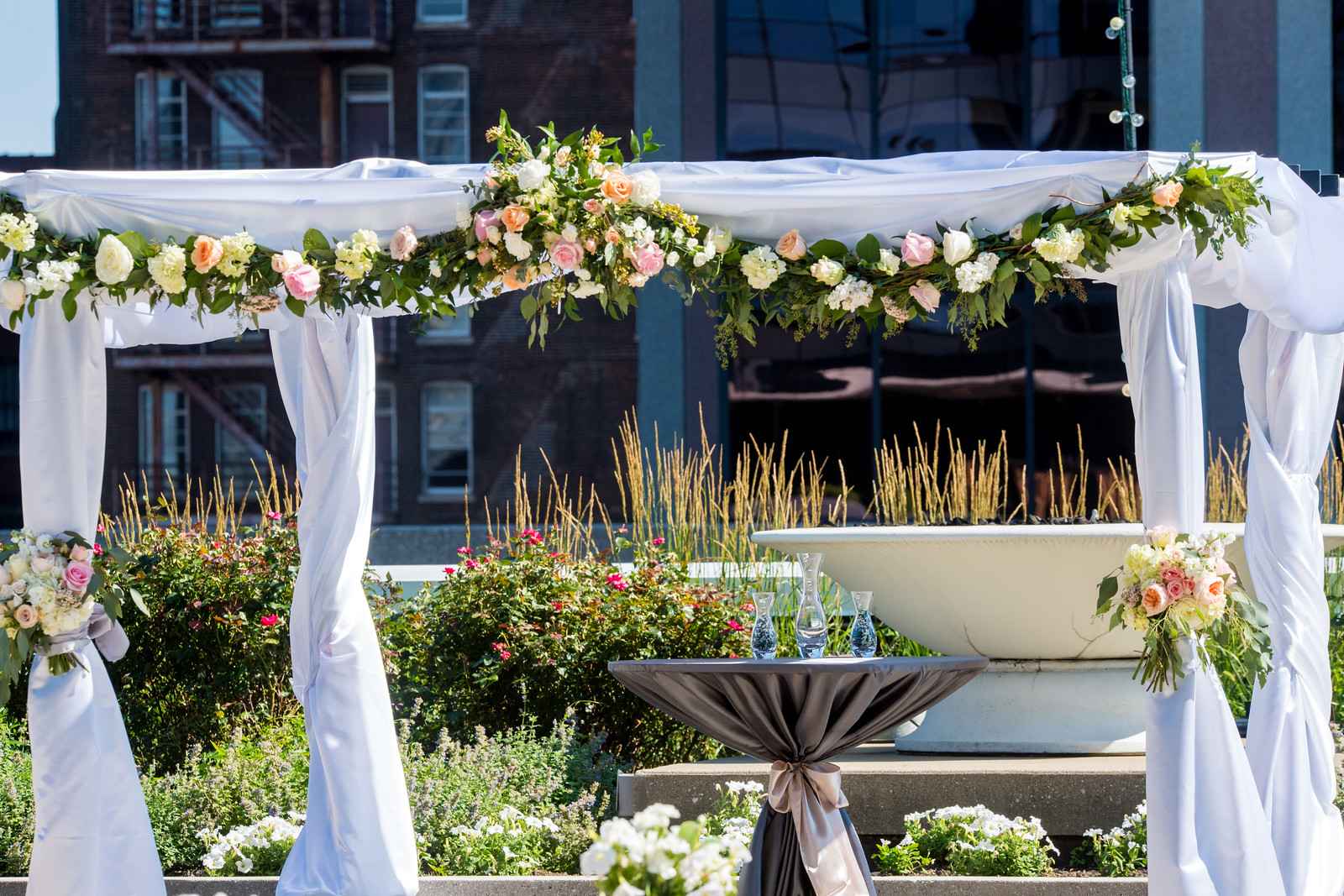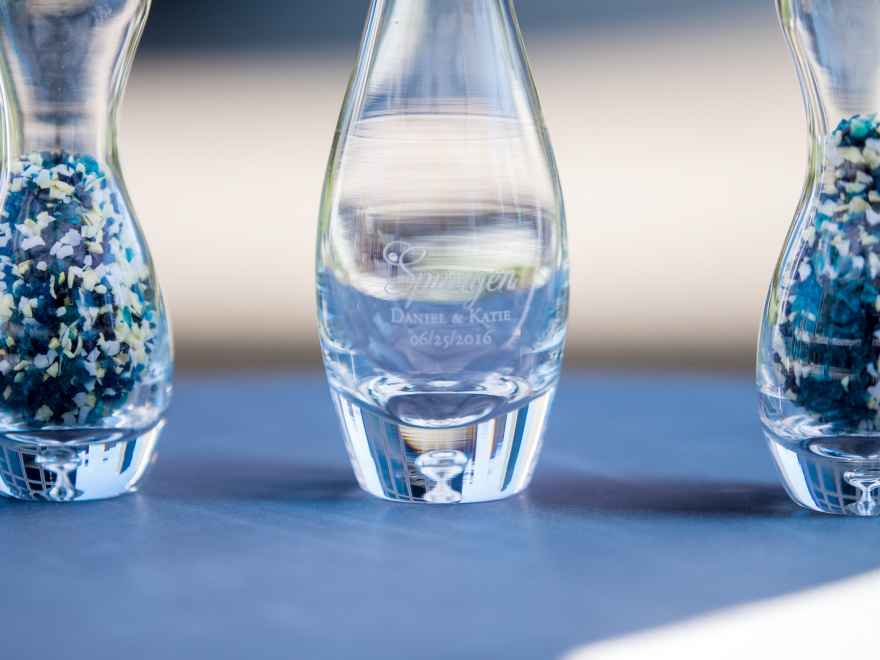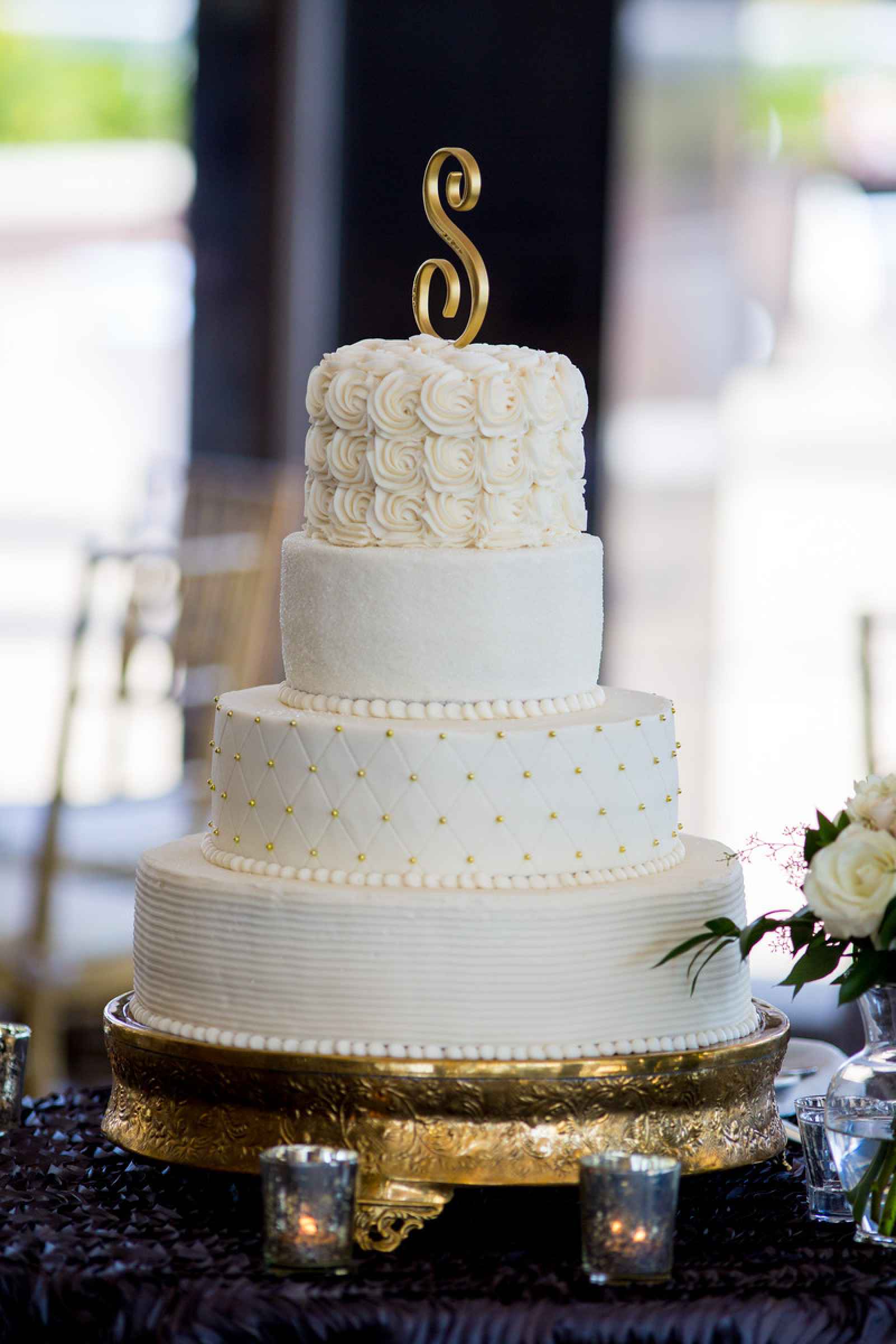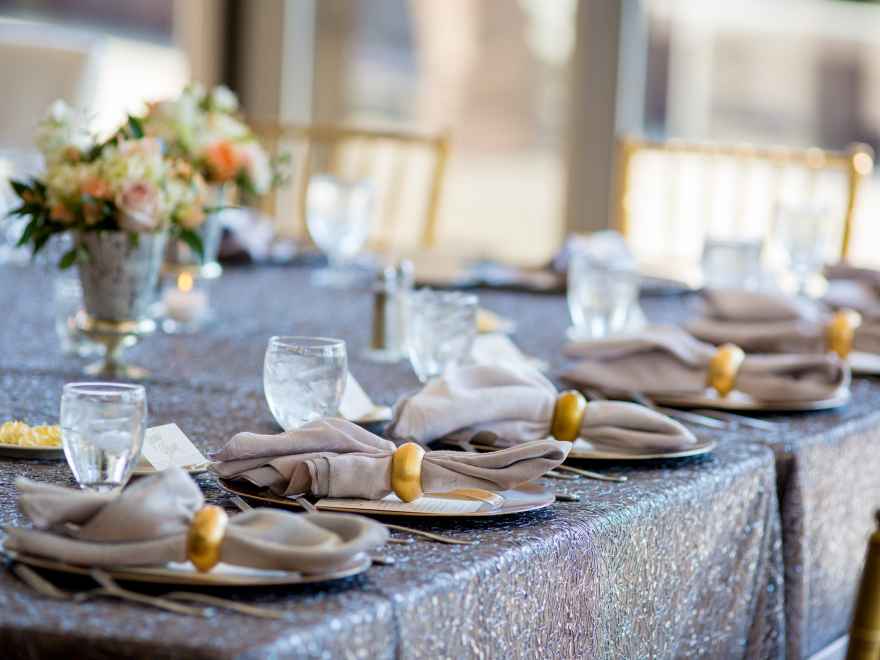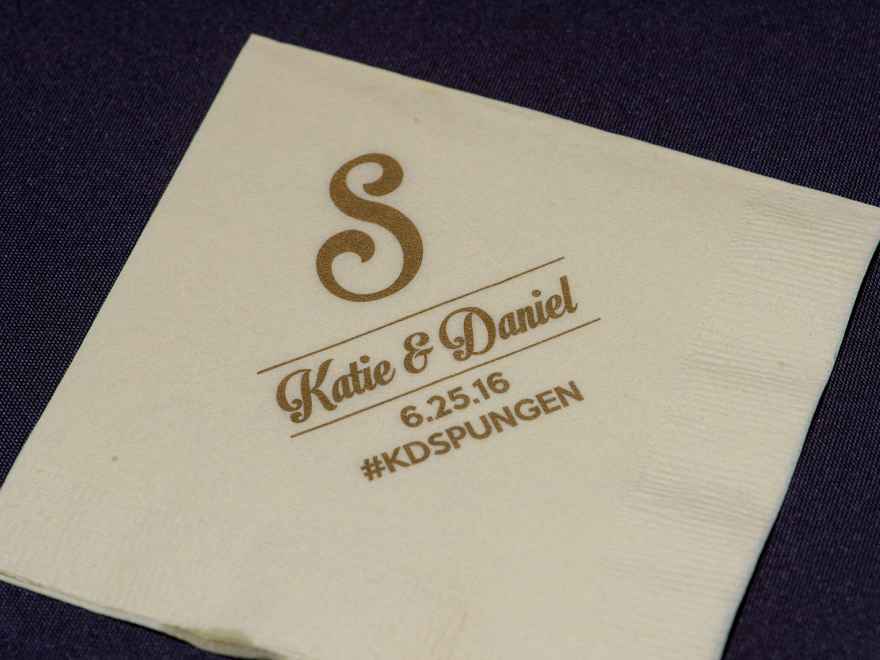 The venue the couple decide on was JPS Events at the Regions Tower. "We knew we wanted something unique and memorable for not only us, but also our guests," Katie says. "For us, Regions was a PERFECT mix of unique and modern urban combined with the traditional wedding feel. Plus, who wouldn't want a summer rooftop wedding?!" For the rest of the vendors, the couple relied solely on recommendations. She says, "They were all incredible and so instrumental to our perfect day."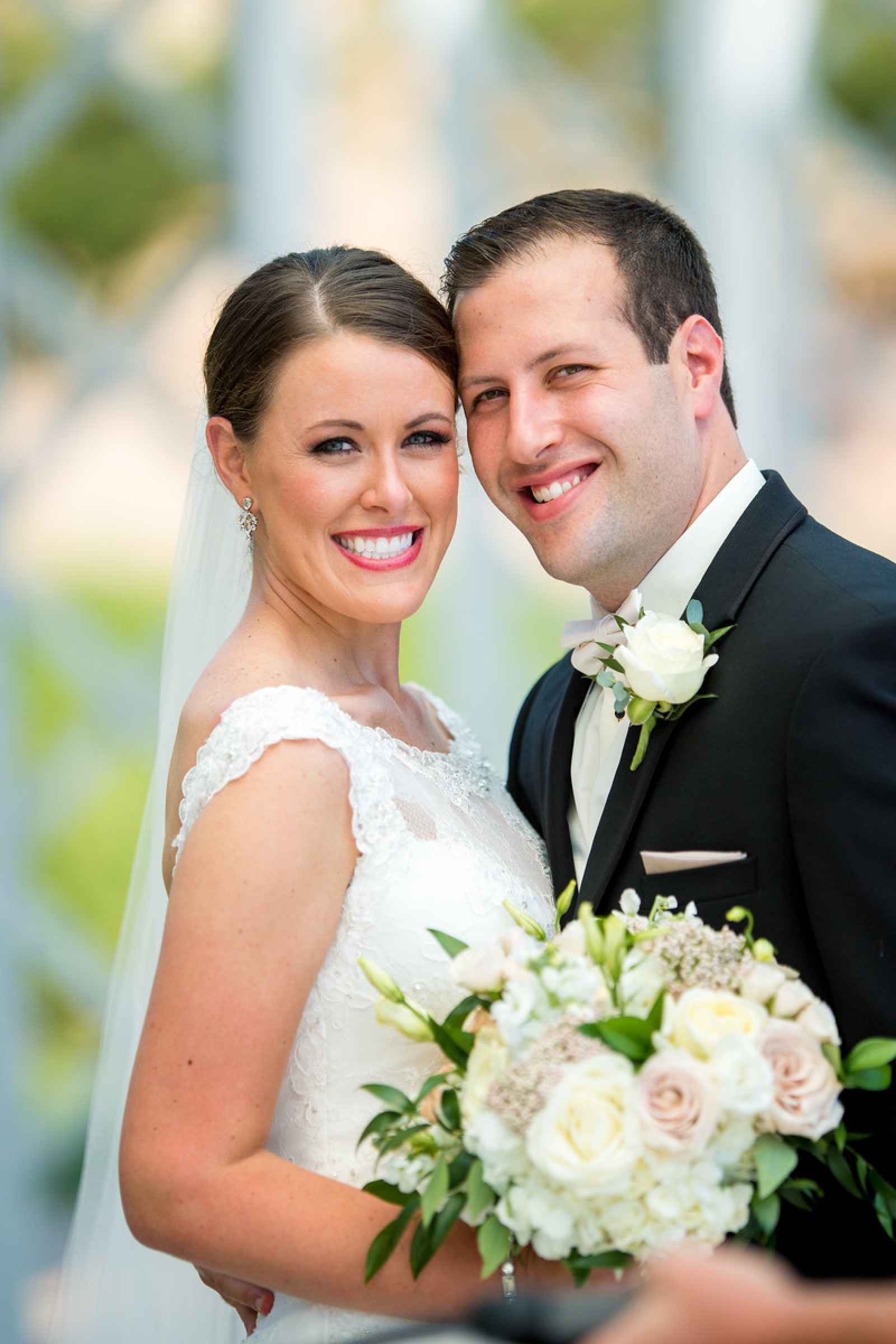 While planning proved easy for Katie, dress shopping was quite intimidating. During a casual "let's just try on a few dresses trip" to Demetrios, to get over the initial "shock" of trying on wedding dresses, Katie found her dream dress after only the third try. "I cried, my mom cried, the saleslady cried. It was such a fun experience!" Katie recalls.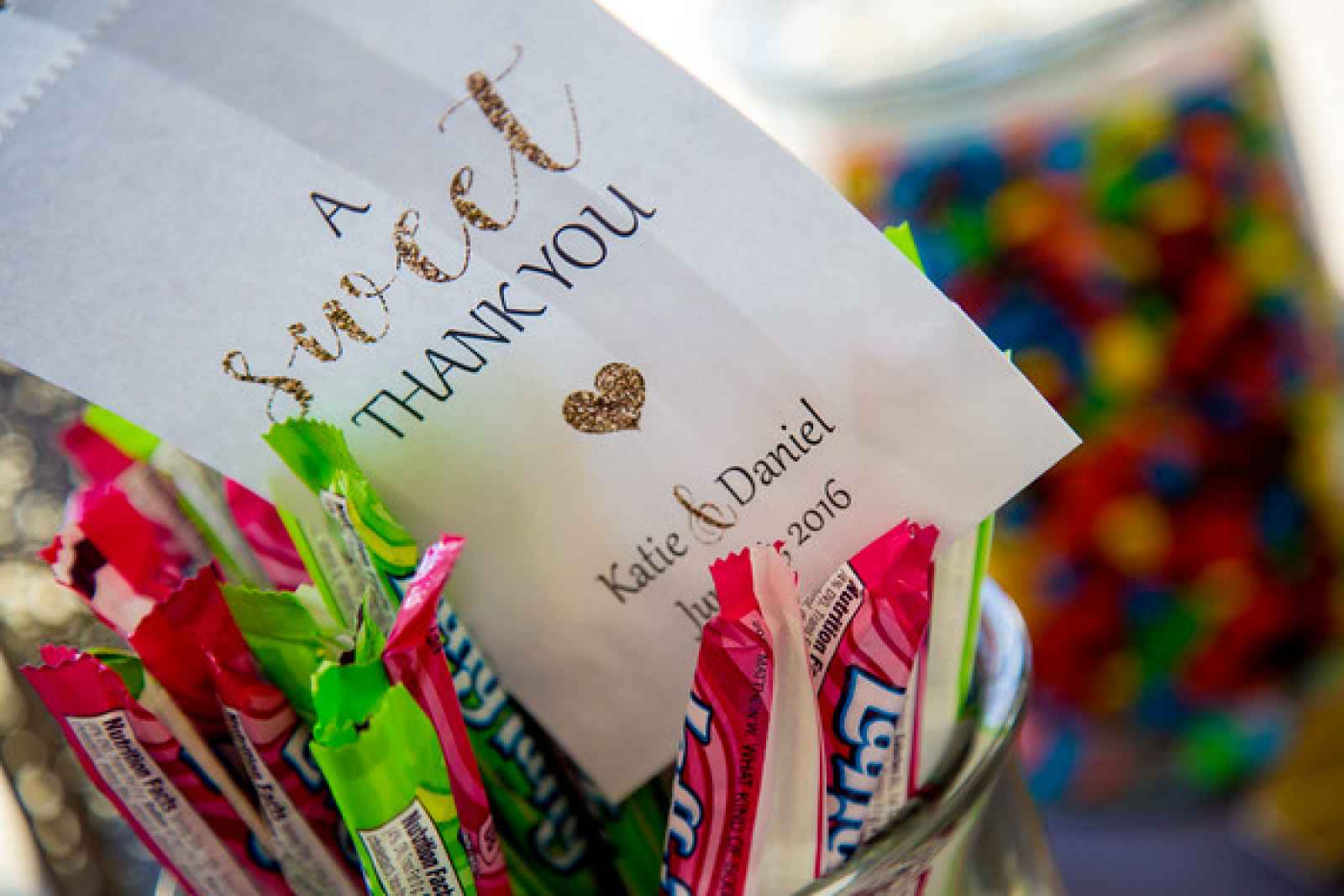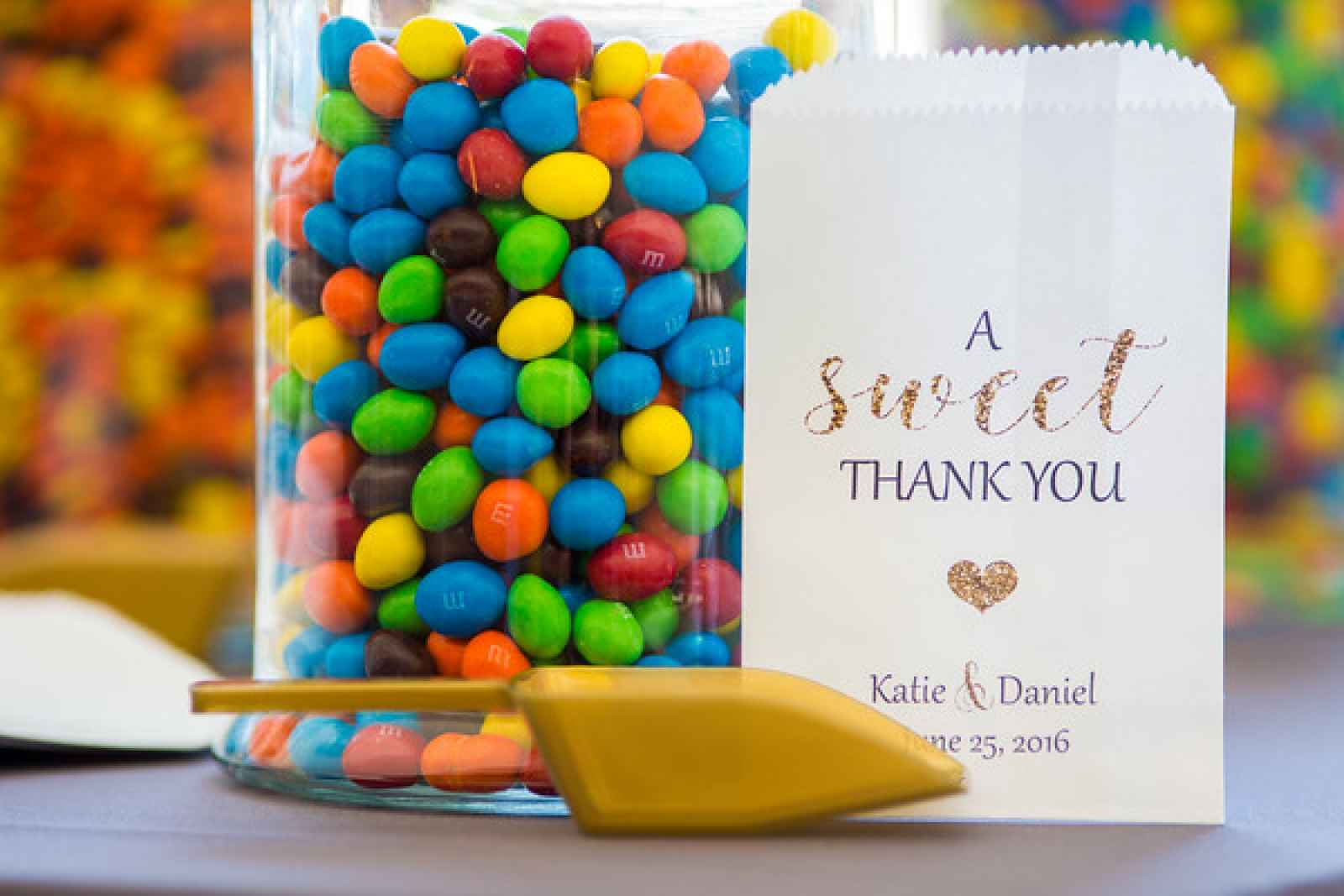 When it came to the color palette, Katie opted for a modern, mixed metal theme infused throughout the decor and bridesmaids' looks, while bringing color in with the soft florals.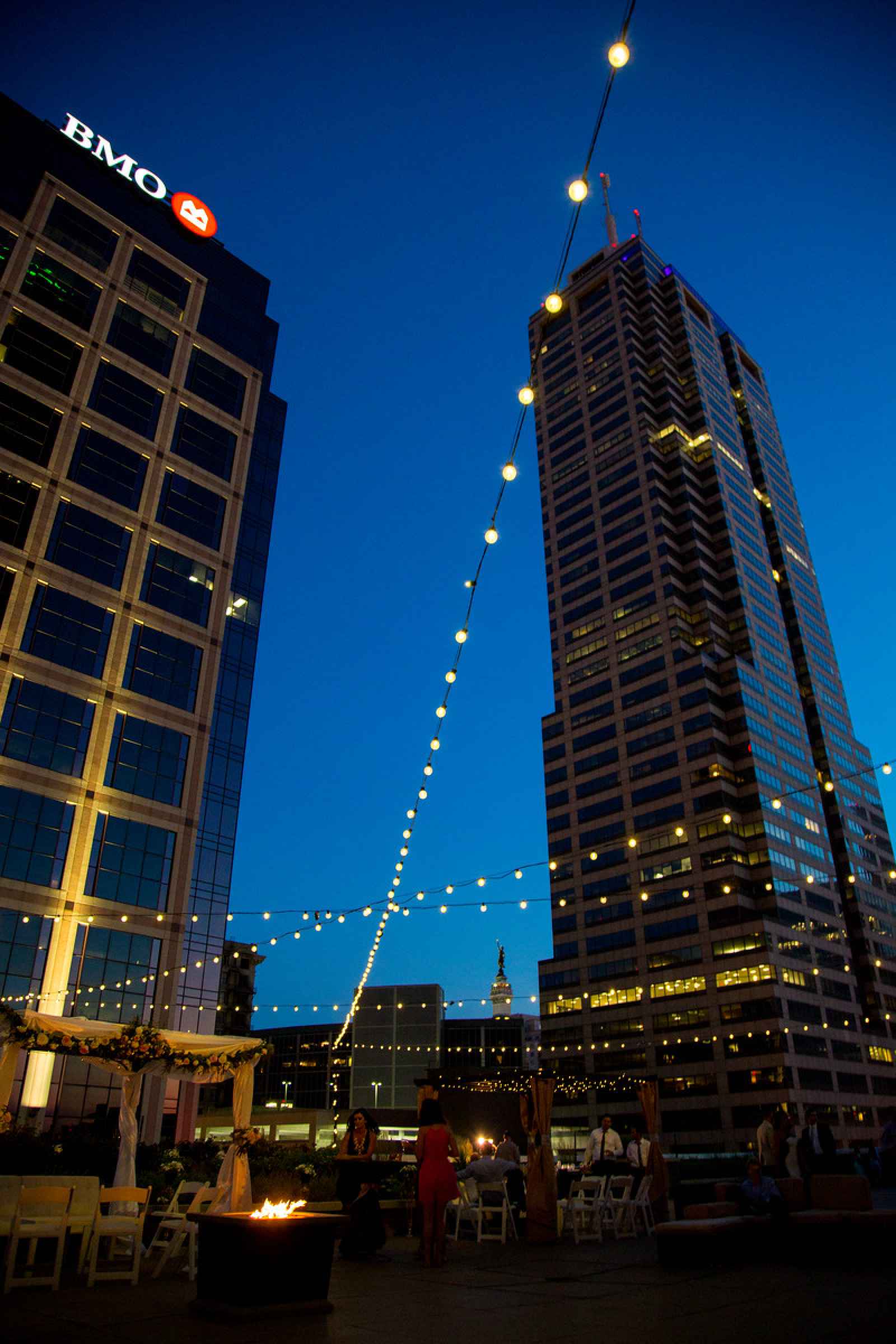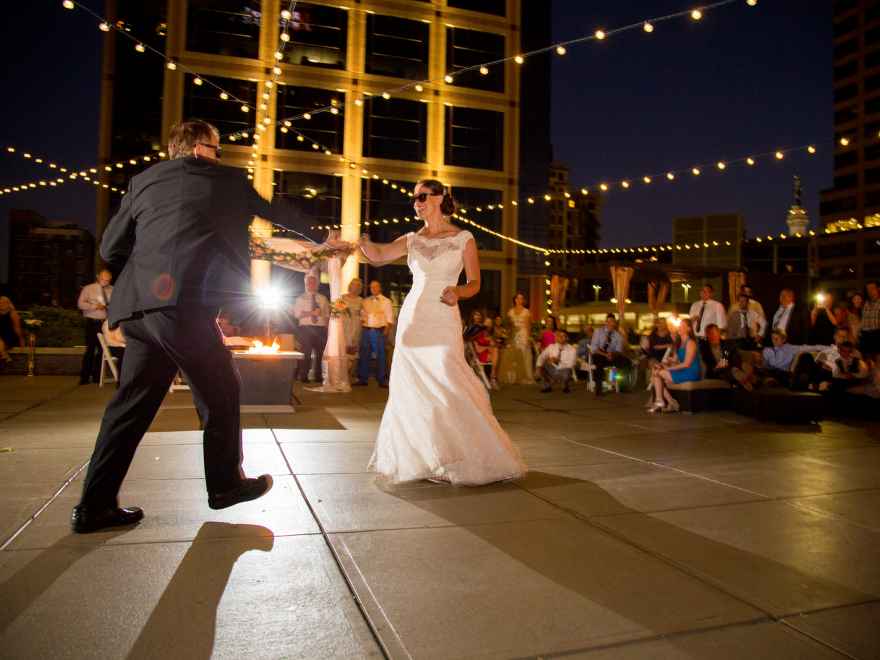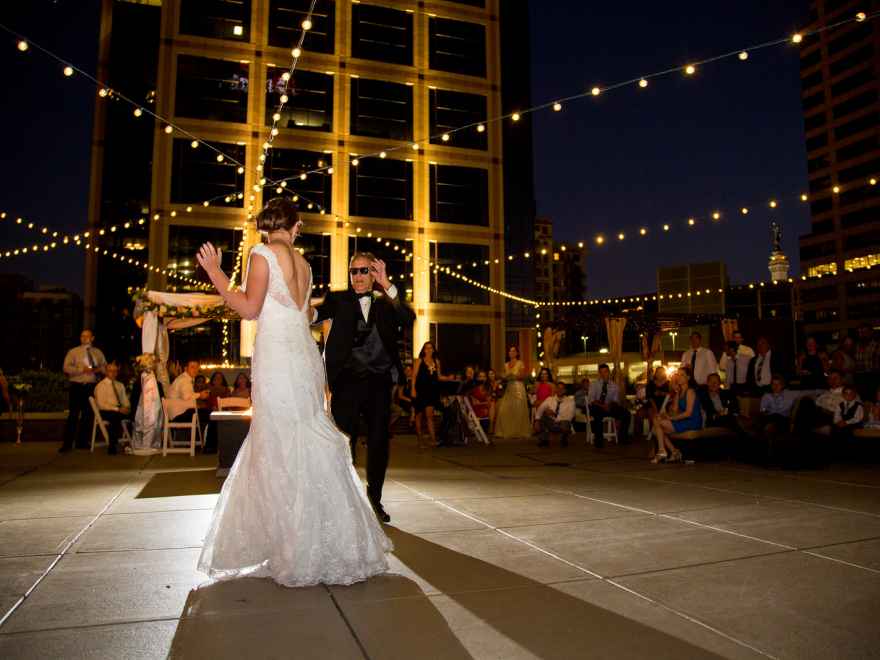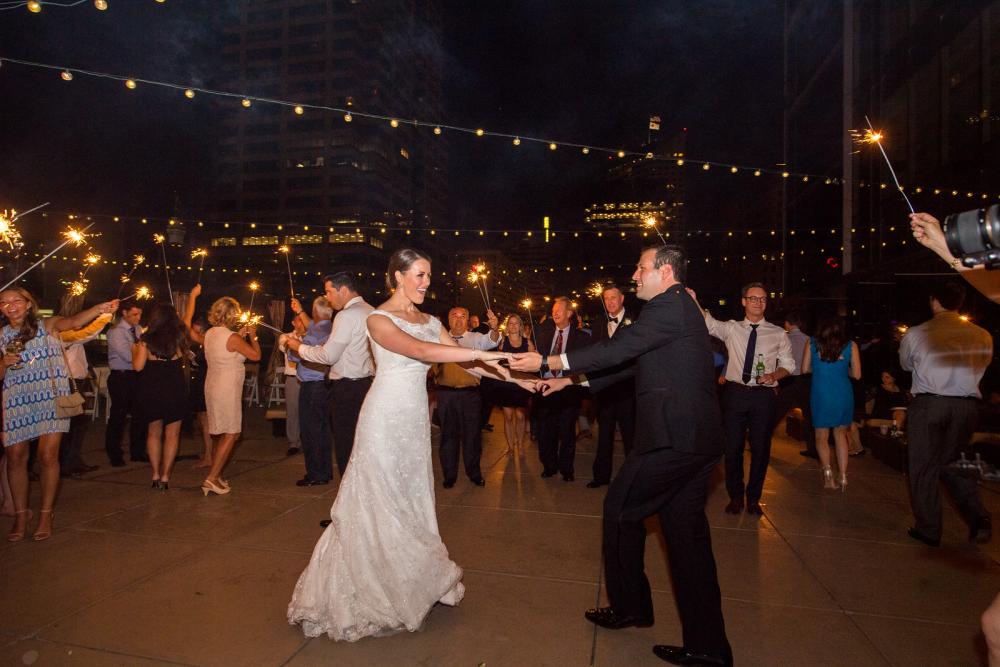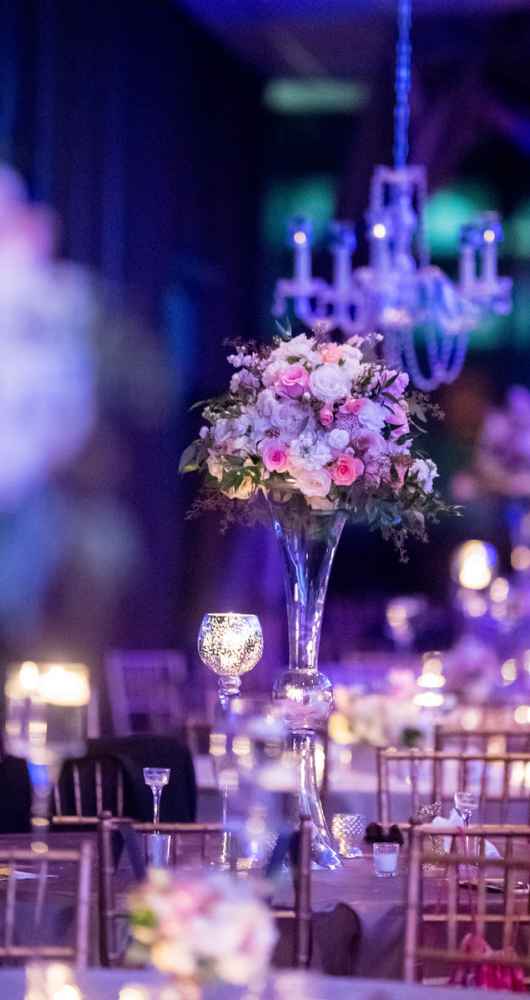 Several extra special touches made Katie and Daniel's wedding more than memorable. In addition to her father's idea to do a fun "mash-up" dance together (backed by six weeks of dance lessons), a sparkler dance with Daniel, labeled bar napkins, a candy bar and an extra special unity ceremony were all important details. She says, "Instead of the traditional candle lighting or sand pouring, we went through a company, Unity in Glass, and combined our handpicked mix of colored glass into a glass vase. After the ceremony, we shipped off our glass mixture to the company, which molded our glass mixture into a unique vase that's on our kitchen table. I loved this idea because I get to see the vase every day and it reminds me of our vows."
Advice from the bride
Make sure you remember to include your groom in the planning process, even if he doesn't vocalize his ideas or they are different than your own as you might be surprised, like Katie! "I struggled with how Daniel and I sometimes had different opinions," Katie says. "How could he not want to do it my way? That didn't make sense to me! Turns out, he had some pretty great ideas along the way and our wedding was even better because of his contributions!"
 
Daniel + Katie from McSweeney Media on Vimeo.


are you a bride-to-be?
We'd love to plan with you on weddingday-online.com. Let's get started!
  
are you a wedding extraordinaire?
Join WeddingDay Magazine in inspiring brides by partnering with us! See how here.