a little bit of rustic, a lot of elegance: 
A Celebration at St. Joseph's Farm
You never know how much brothers can come in handy. Kelly Joines and Logan Conner have known each other since 2001 when Kelly's brother, Brian, started driving Logan and her other brother, Jeff, to soccer practice and Kelly attended all the games. Kelly and Logan both attended St. Joseph High School, although he was a senior and she was a freshman. Logan and Jeff went on to Xavier University in Cincinnati, where Kelly also ended up attending. Their relationship went from friends to soulmates in 2012.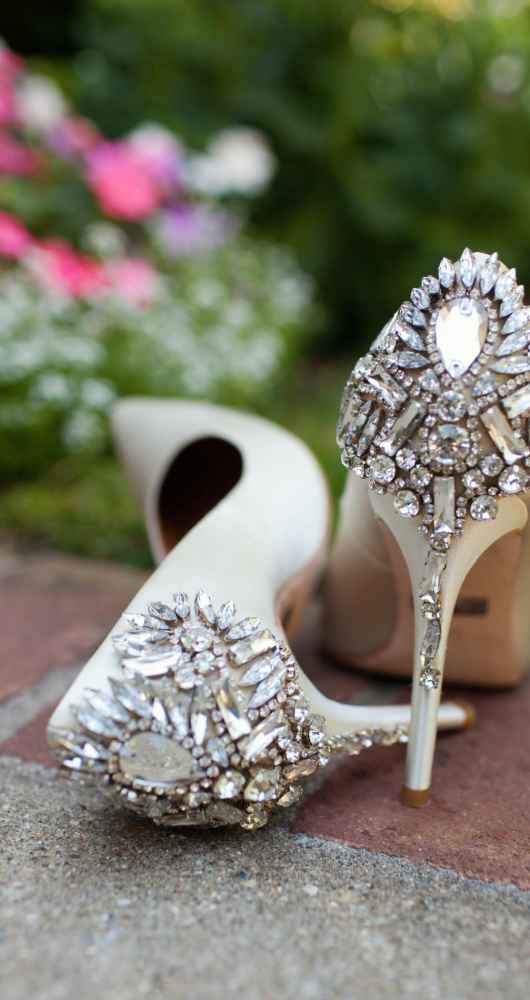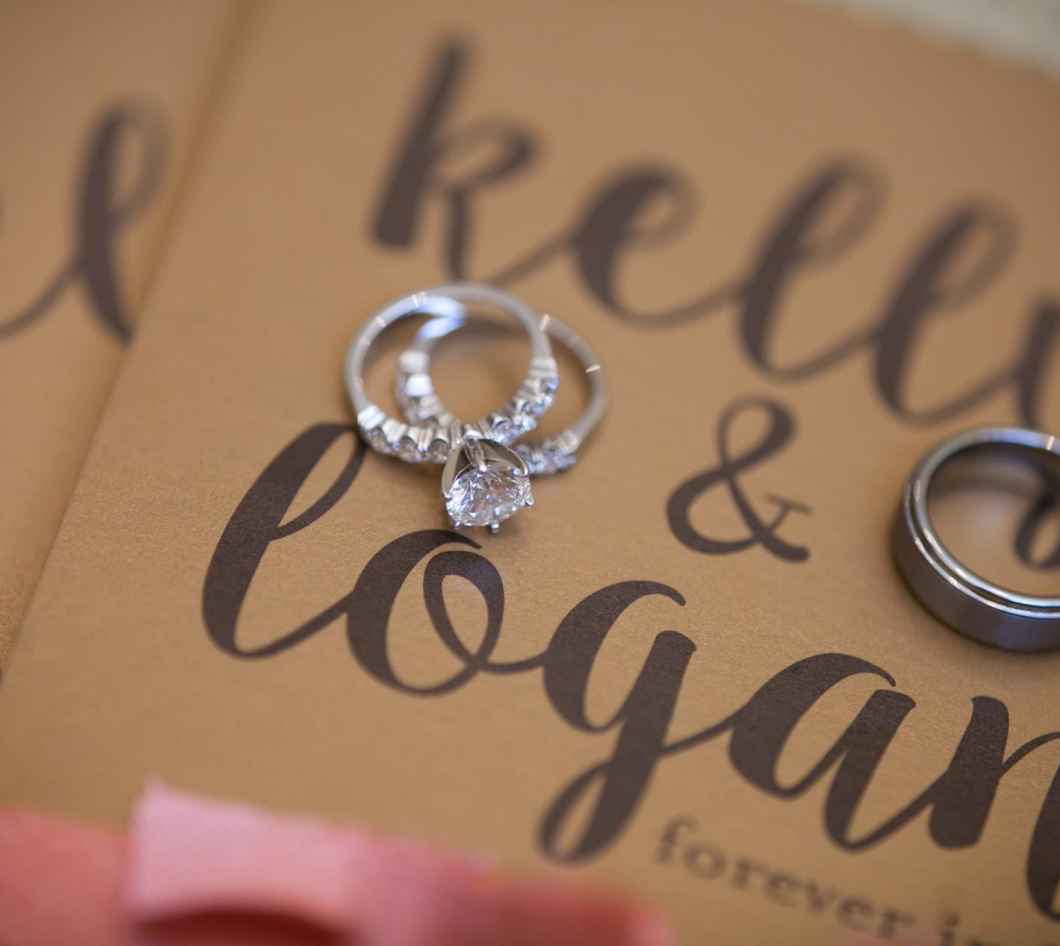 THE PROPOSAL
It was one of those hot August afternoons in Cincinnati. Kelly, a special education teacher, had just finished teaching her last summer school class when Logan suggested they go to dinner to celebrate their anniversary at Wild Ginger (the spot of their first date). After admitting that he had yet to pack for their trip the next day, he begged her to come over to help him get ready. When she arrived at his apartment, she was amazed to find a room full of roses, candles and frames filled with special moments from their past. She said yes!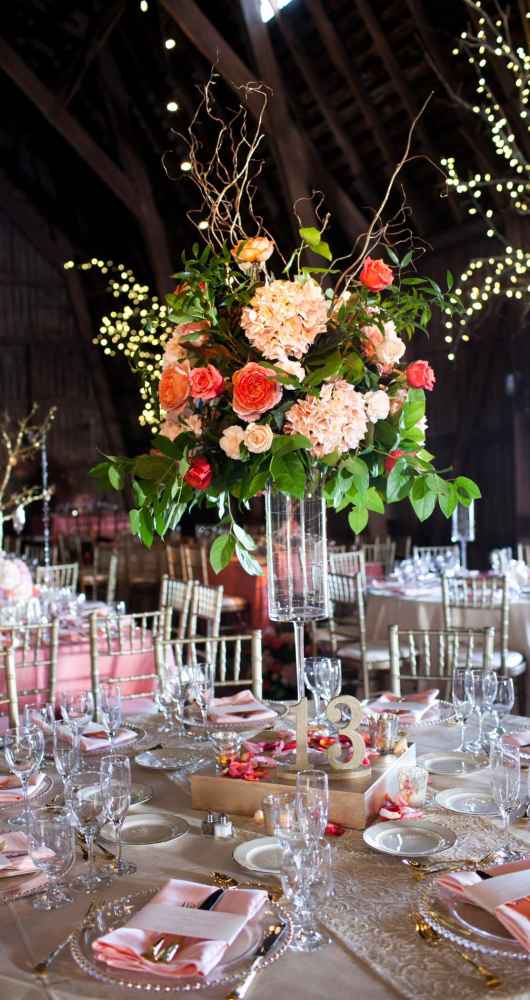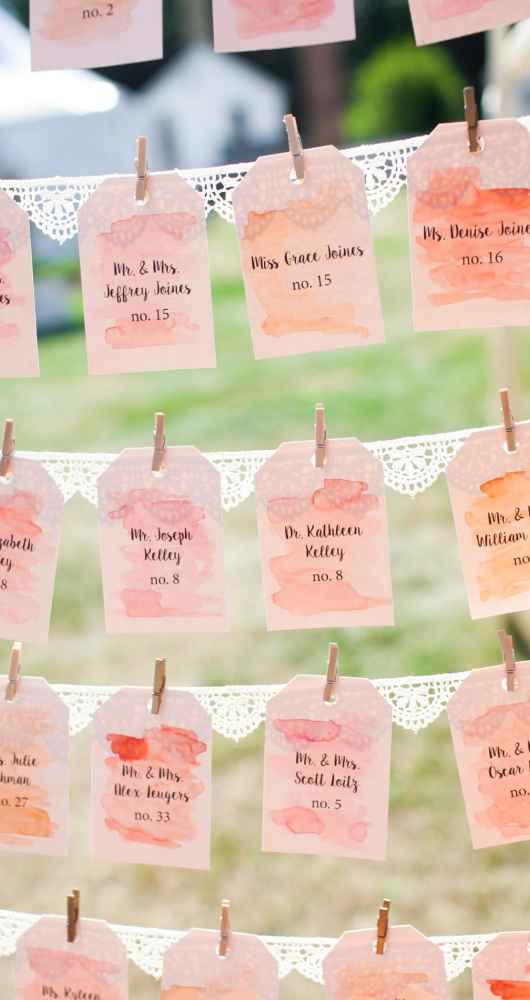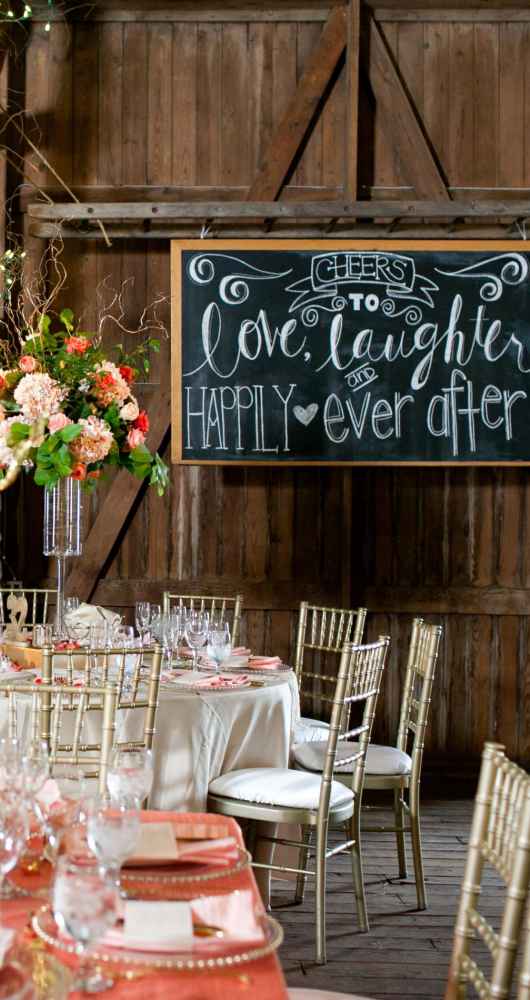 THE DÉcor
Although the bride had about 26 ideas for themes, she settled on "rustic elegance" for her wedding at the 100-year-old barn in Granger. "The only rustic element I wanted was the barn itself. I knew I wanted everything else to be a stark contrast to the dark, wood interior." Enter wedding planner Cher from Merry Me Events who helped her carry off a lot of shimmer, sparkle, and glamour, including lighted tree branches hanging from the pillars.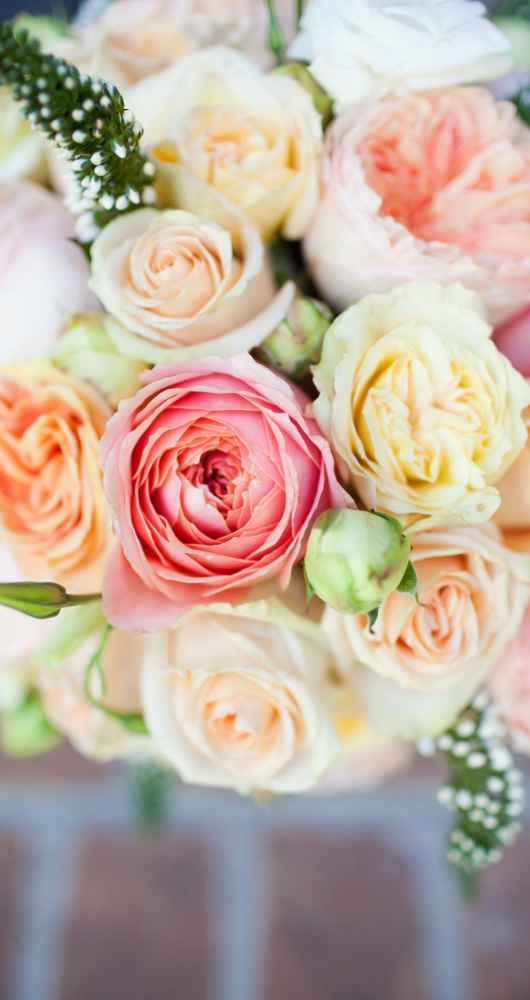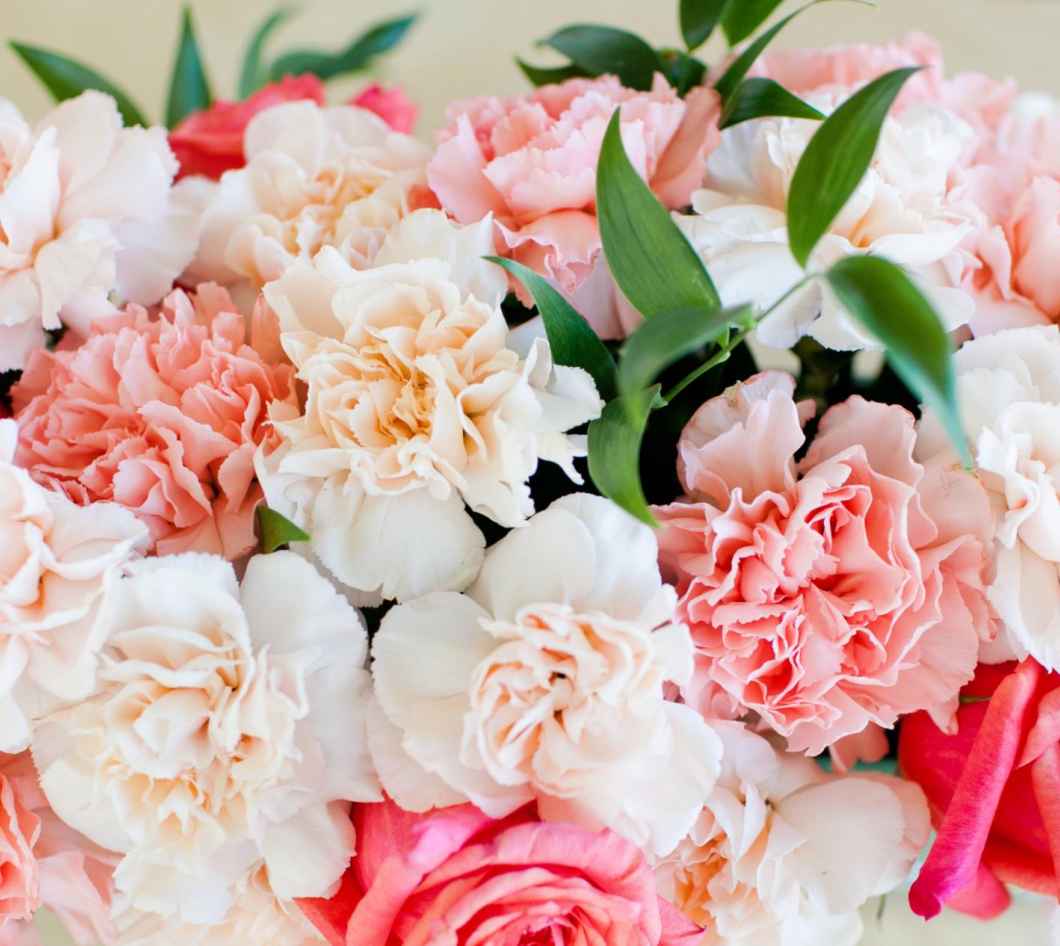 THE Floral
The list of flowers is dizzying and amazing: Campanella Peach garden roses, romantic antique garden roses, café au lait dahlias, coral dahlias, Rene Goscinny garden rose spray (with a light, apricot perfume), nature's cherry roses, peach roses, blush carnations, peach finesse roses, free spirit roses, curly willow branches, blush peach hydrangea, blush peach stock, snapdragons and hypericum berries.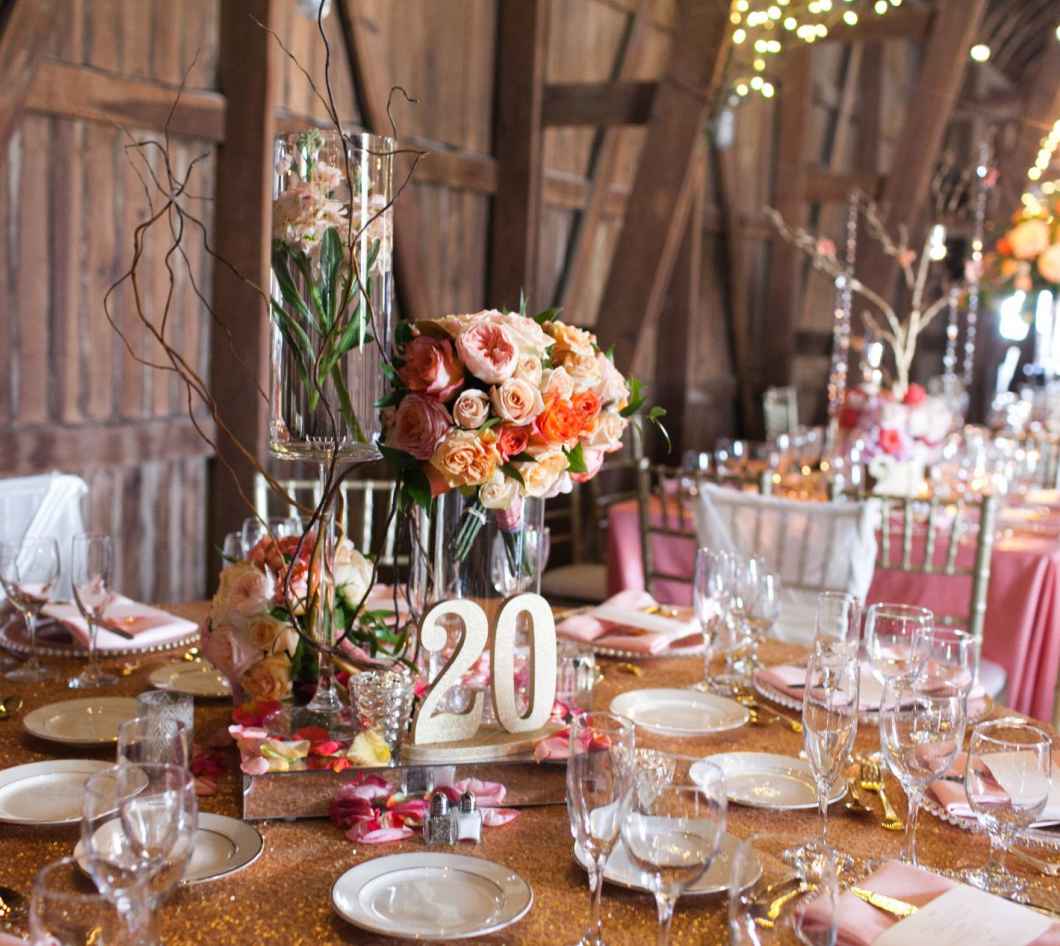 THE Reception
The couple planned the reception so that they could enjoy a private dinner together during the cocktail hour. She said the catering staff was amazing and had an adorable table for two set up (in an upstairs loft) and brought them appetizers, drinks and their own dinner. "It gave us a chance to actually take our time and enjoy the meal and not feel rushed to start mingling." Once the reception began, they had the time to visit with friends and family.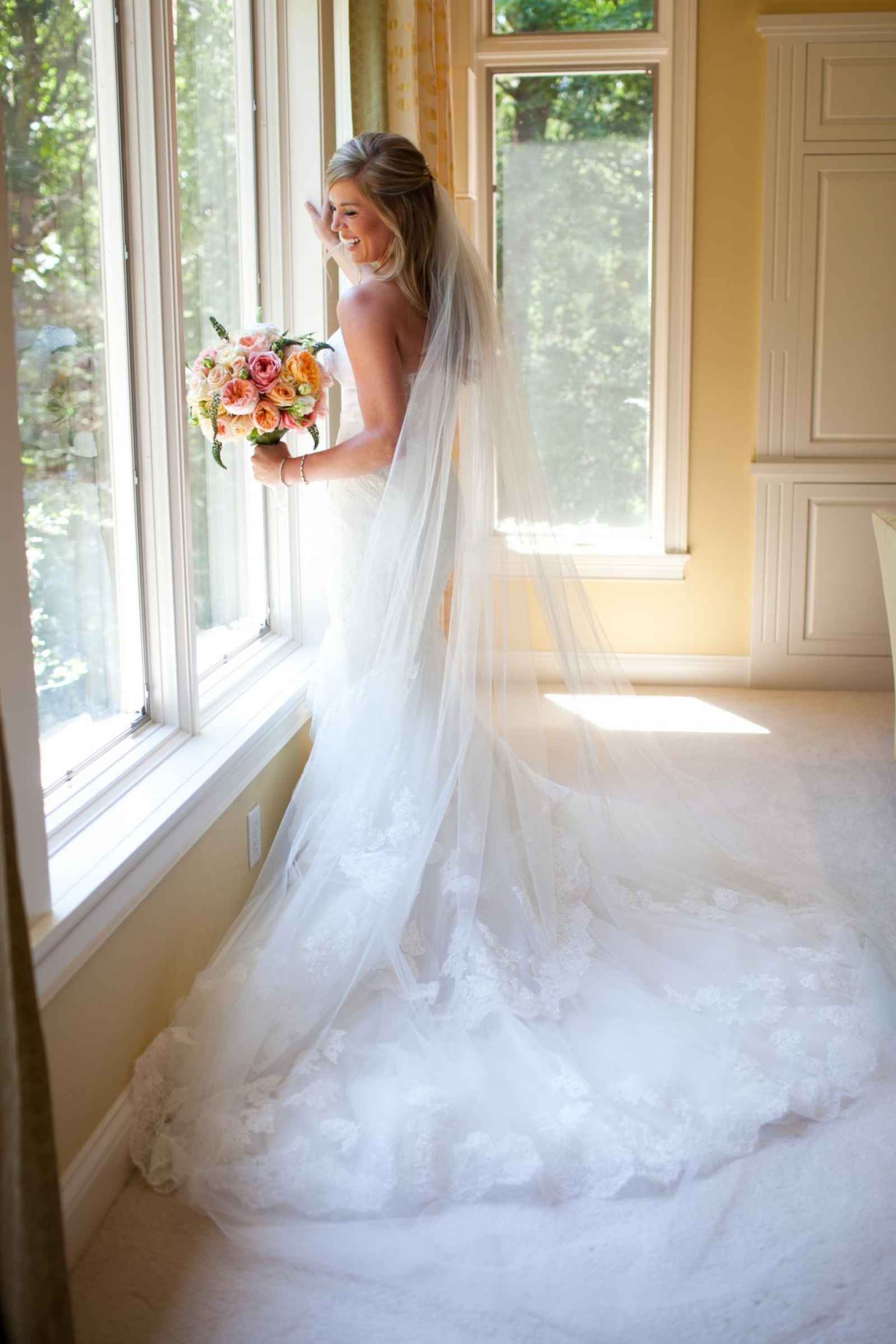 THE Dress
With Cincinnati being one of the largest bridal districts in the country, Kelly felt she would have no trouble finding "the dress." But it wasn't that easy. A second trip about a month after the first excursion resulted in a consultant pulling out one that had just come in. She wanted a lot of lace, an interesting back and a train. The new dress had all the elements. "It hit me like a ton of bricks," she says.
THE Cake
Kelly designed the cake based on Pinterest inspiration. Sweet Elegance used her inspiration photos to come up with something very original and different. The color scheme included ivory and blush with gold accents and textures on the tiers similar to the flowers.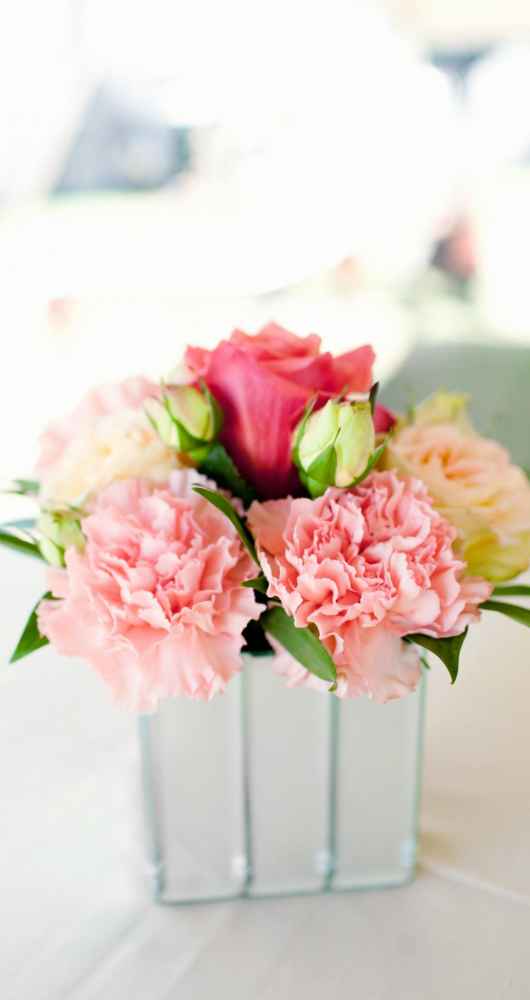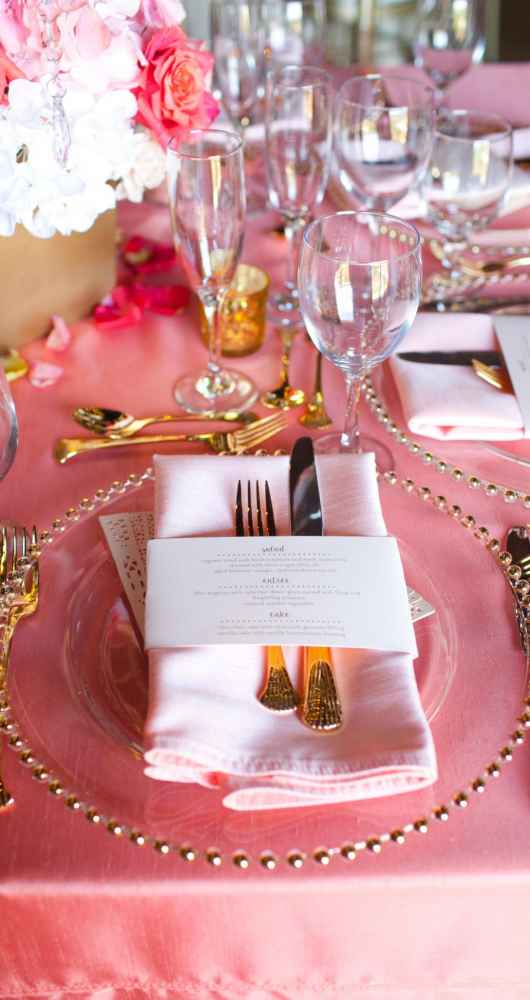 THE Colors
Kelly wanted soft, light colors to counterbalance the dark wood interiors at the antique barn. She finally stopped scouring Pinterest and made a decision to go with the sorbet colors of blush and orange, thanks to some help from her wedding planner.
Favorite part of the ceremony
While couples look back and reflect on the first time they saw each other, Kelly said she and Logan were more moved by the view from the altar, where they could see all their family and friends. "It was the most humbling experience of my life. I have never felt more grateful. It was if the love in that church was palpable," she says.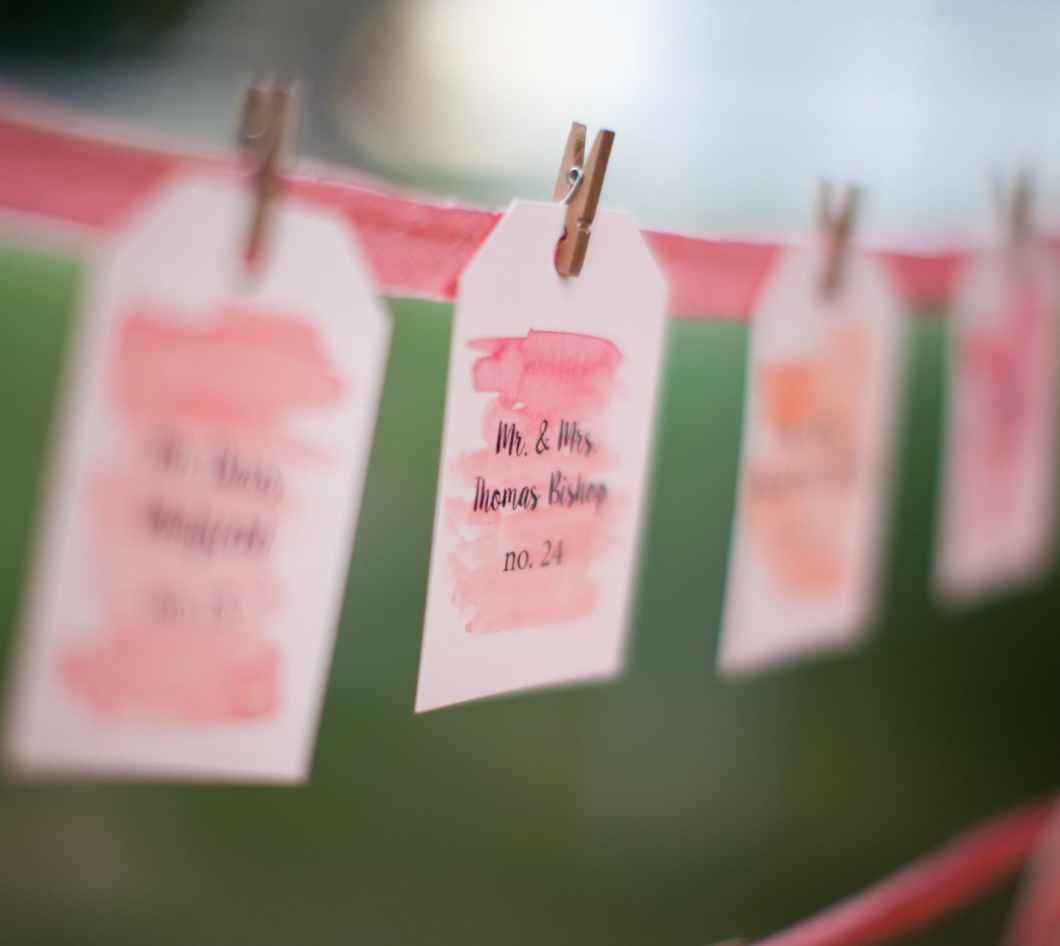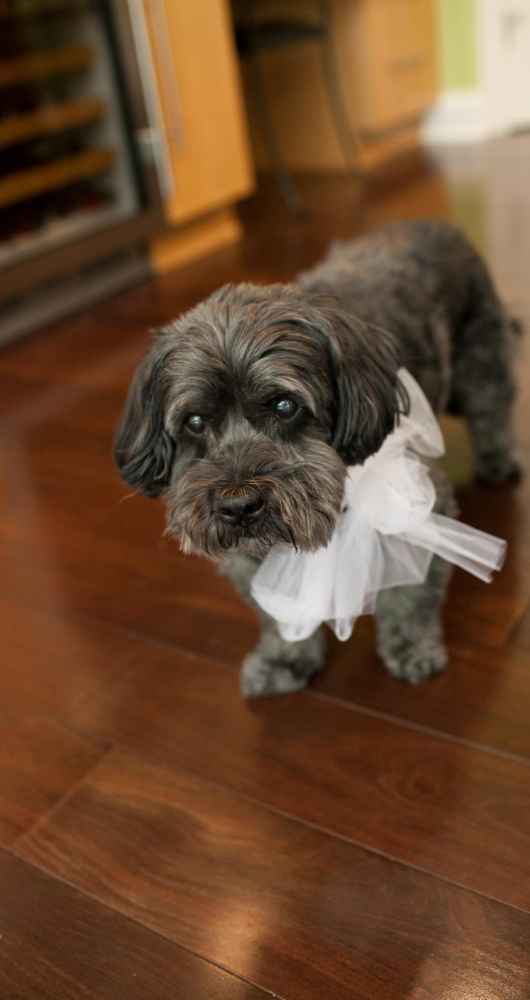 What We Love
The couple decided to honor the bride's heritage with The Polonaise, a traditional Dutch wedding dance. Kelly's maternal grandparents immigrated to the US from the Netherlands after WWII and that heritage has been very important to the family. Great Uncle Harry has kept the tradition alive at all weddings.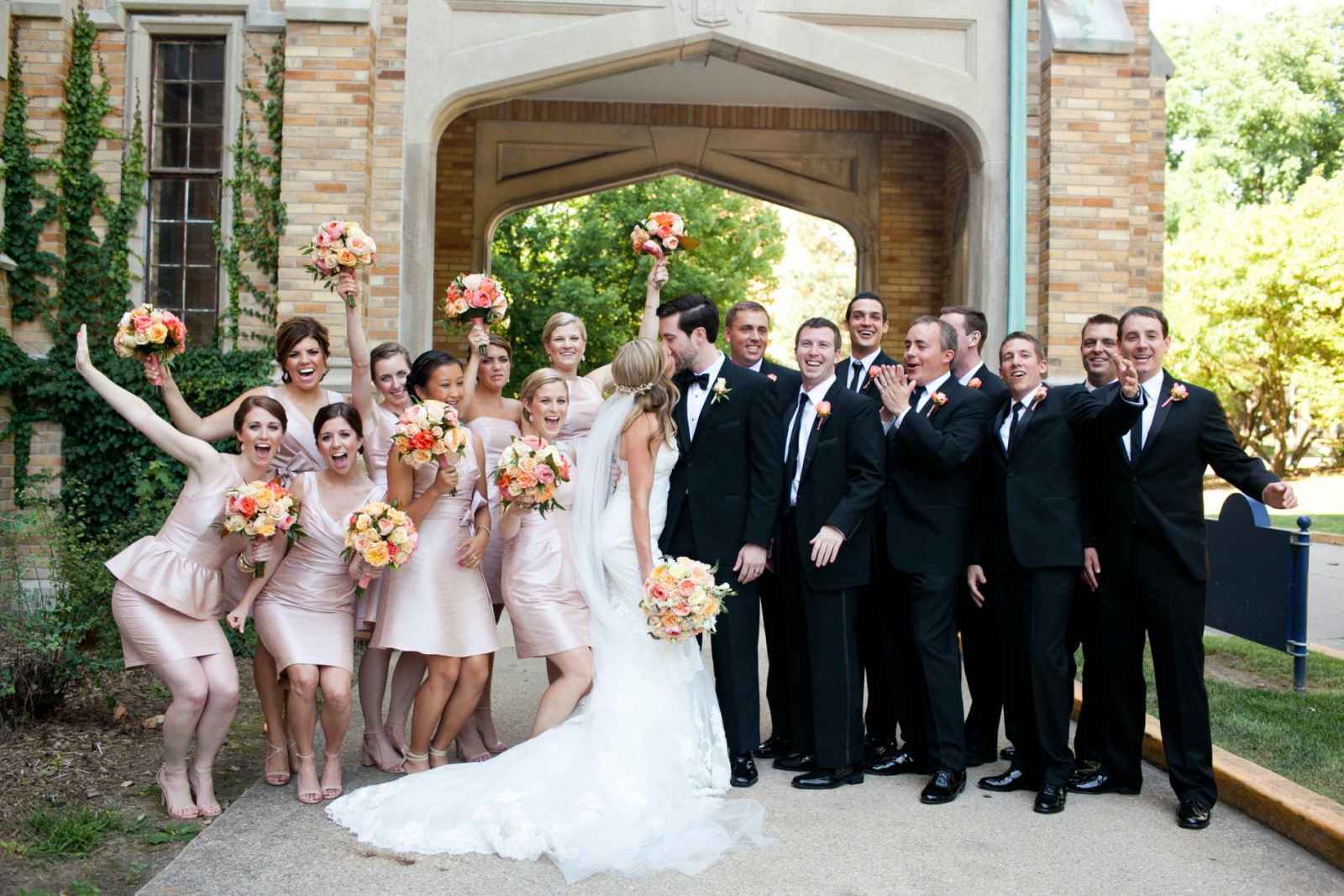 Advice from the Bride
Take advantage of the lull during the two or three months before the wedding to get the little things done. For instance, thank you notes take a lot of time! Start putting together a list of everyone you want to thank and get some of those done ahead of time. 
are you a bride-to-be?
Obsess and plan with us on weddingday-online.com. Sign up here.

are you a wedding extraordinaire?
Join WeddingDay Magazine in inspiring brides by partnering with us! See how here.