Modern Muse: A Grand Rapids Wedding that's Good for the Soul
After Kendra and Tyler met at a trunk show at Kendra's work, Tyler asked her out for drinks, and the two bonded over their creative and funny personalities. As they dated, Tyler took photos of their many adventures and decided to use them in his proposal by hanging the photos up on a museum wall to spell out "Will you marry me?". But Kendra, who is not a big fan of surprises, knew something was up before they even made it to the proposal site, and Tyler clued her into what was going on in order to steady her nerves. Kendra says, "After saying 'yes' and embracing, we took time to look through all of the pictures together. It was a beautiful moment to sit and reflect on all of the little moments that made our relationship. I totally ruined the 'surprise' of the proposal, but looking back, I wouldn't have had it any other way. It was so completely us."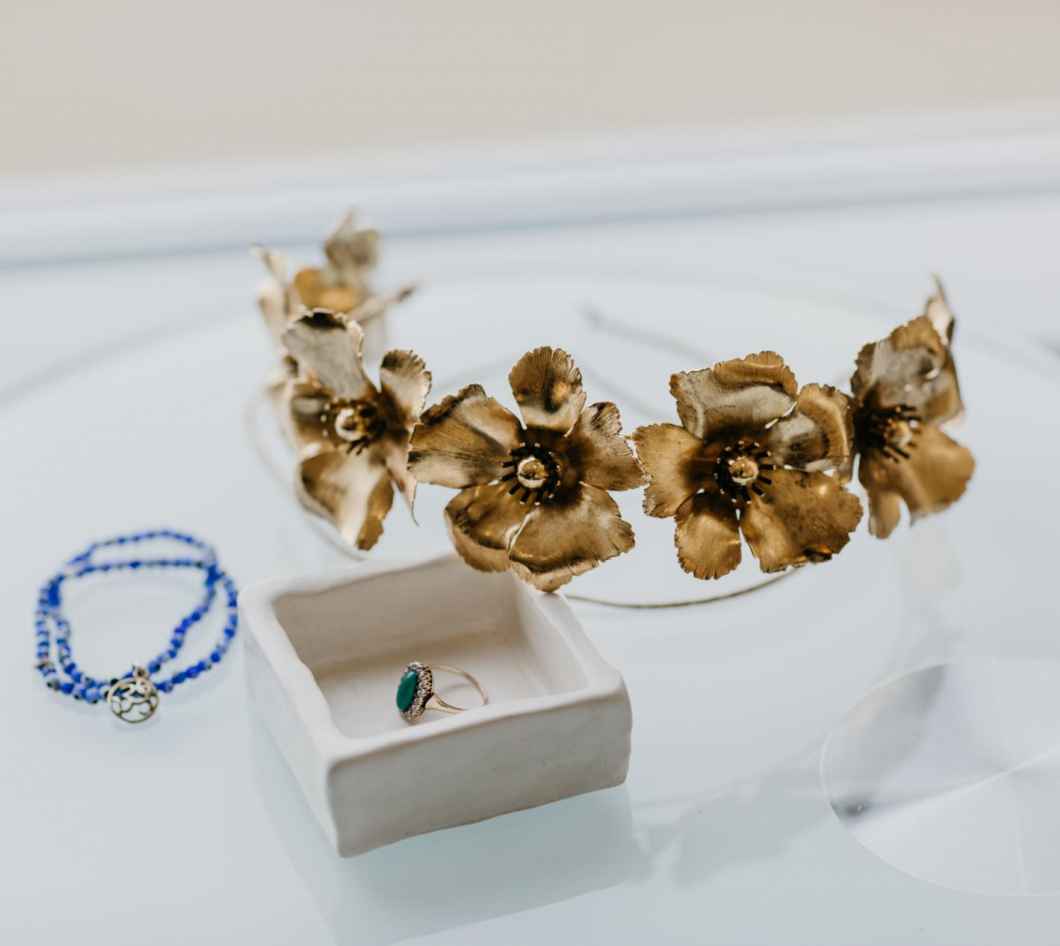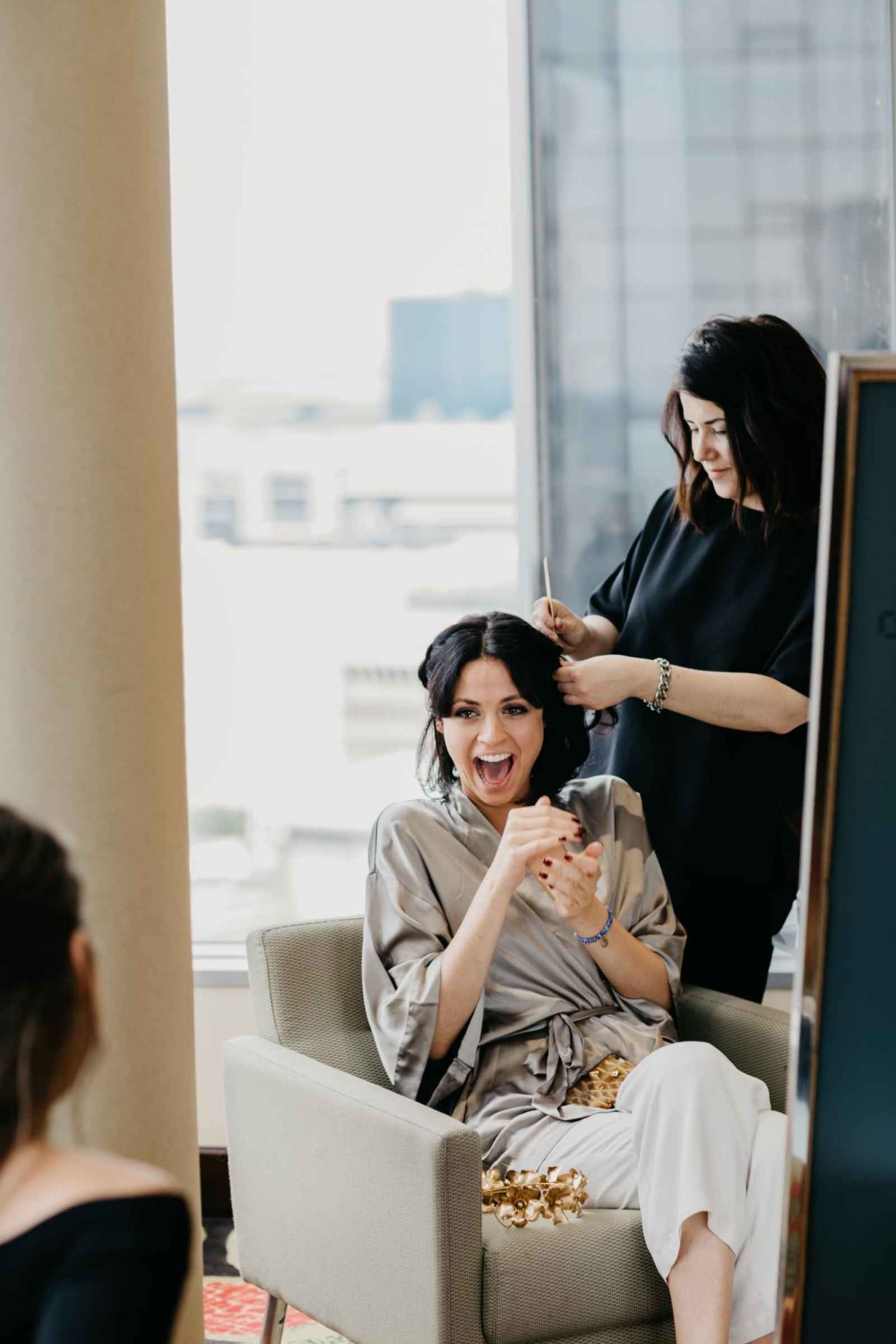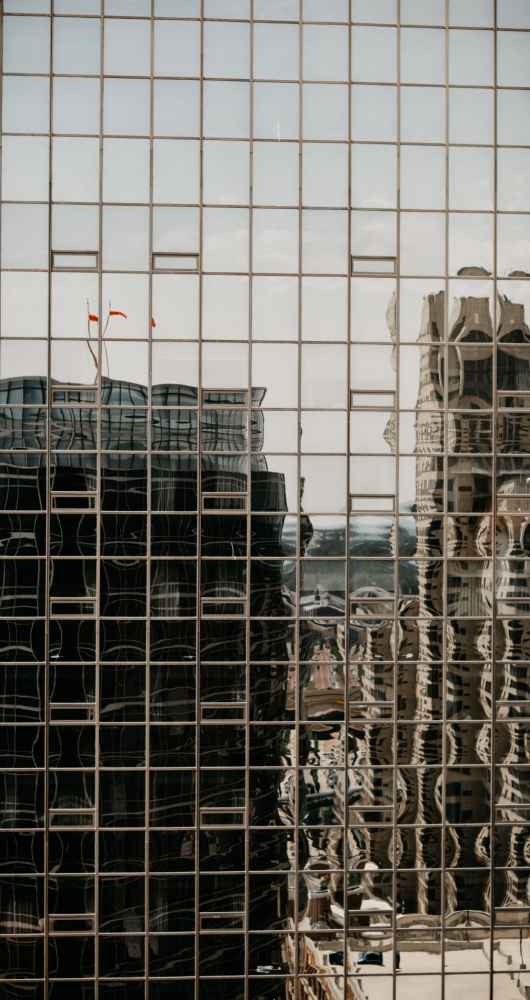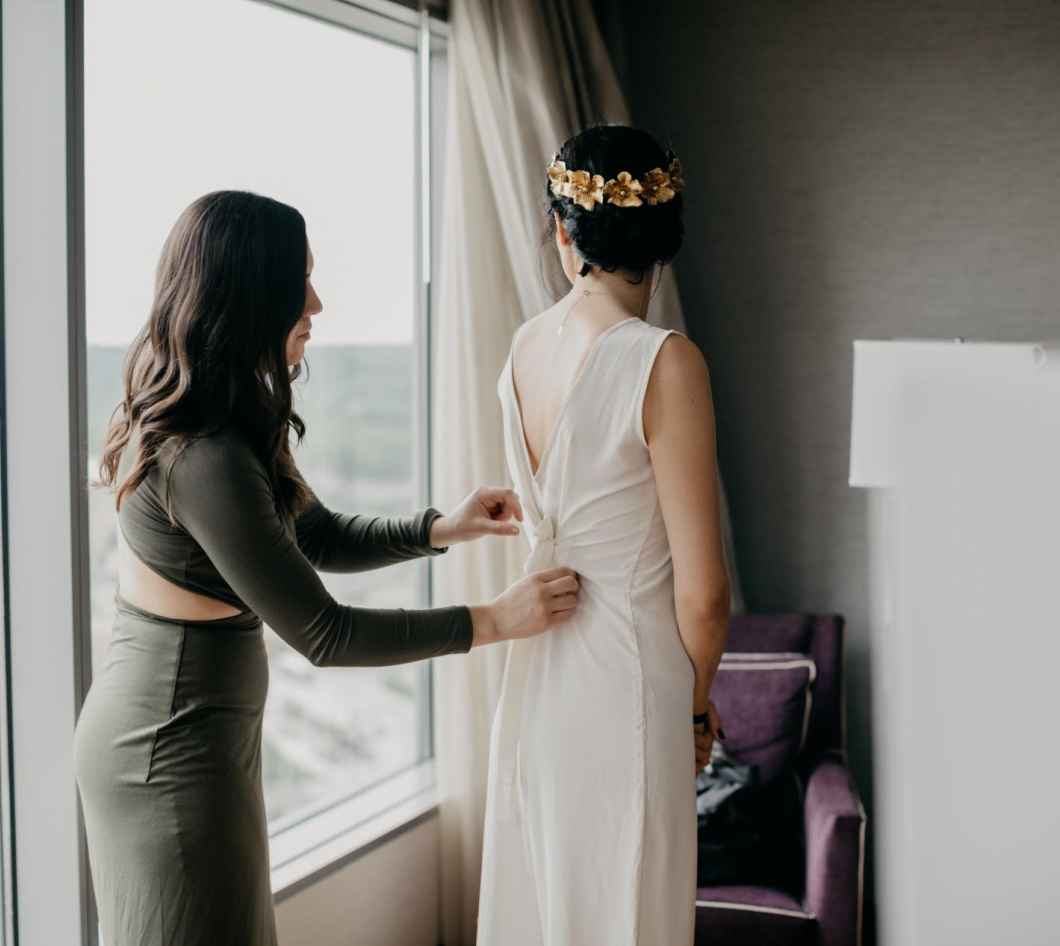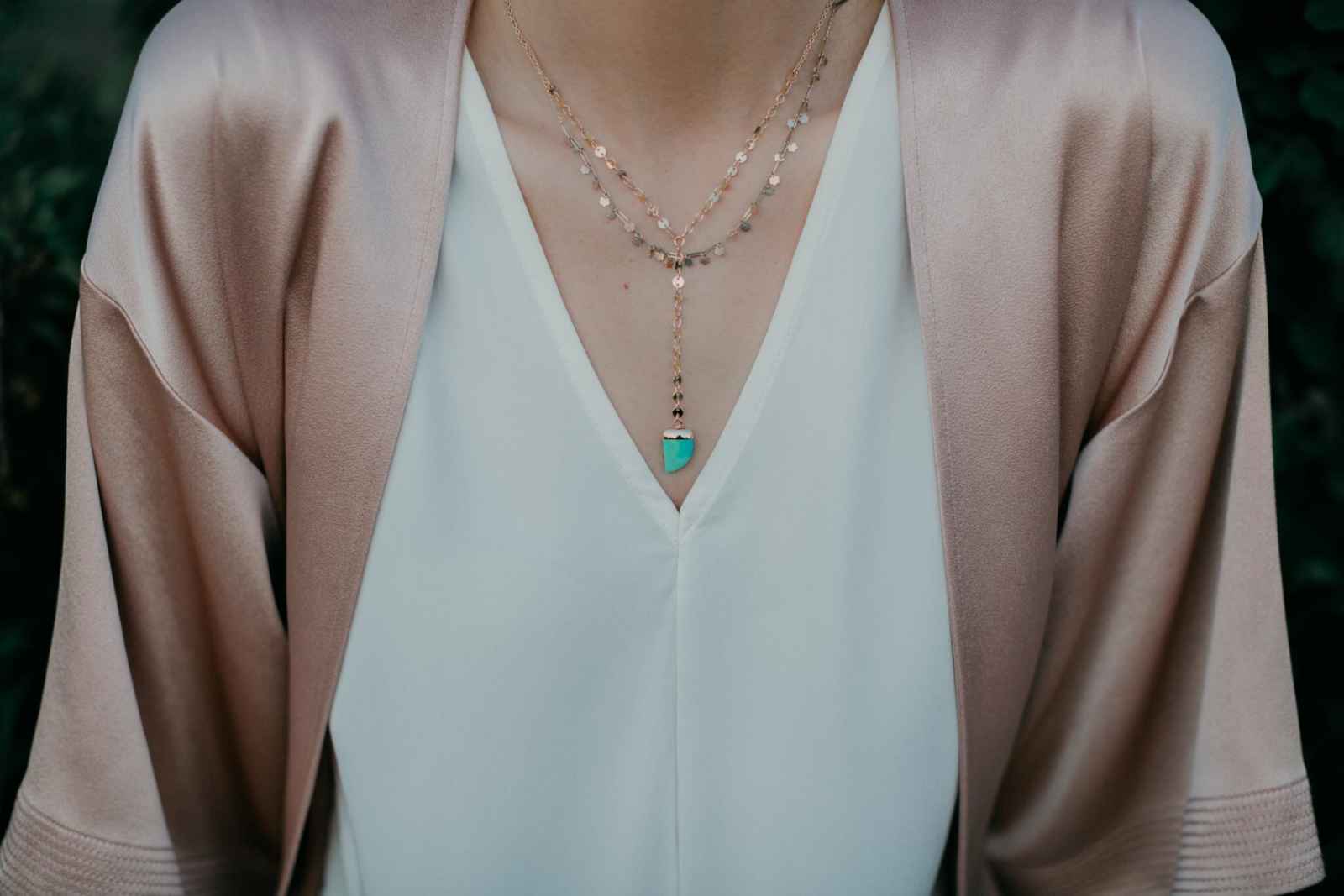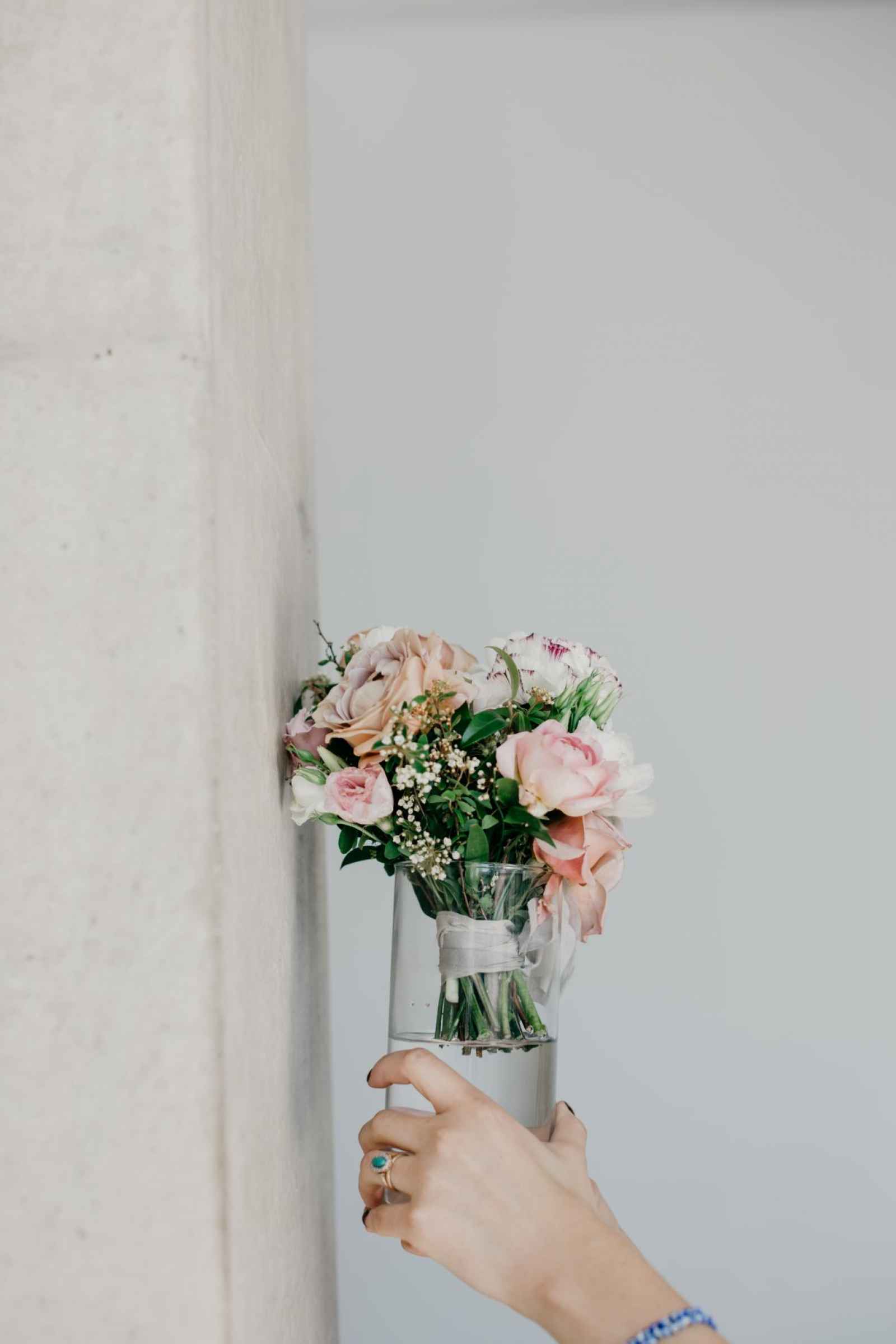 The Planning
Kendra and Tyler knew immediately that they wanted to plan a wedding that was a little atypical. Kendra says, "I knew I didn't want to simply follow what others do so I think it took me some time to shake that– shake everyone's expectations of what the wedding would be, and start planning something for us and how we envisioned the day to be like." This vision clicked with her wedding planner, florist and good friend Katie Huber of Kenley Event Design. Kendra told her what she pictured and started curating a celebration with a minimalist and organic aesthetic.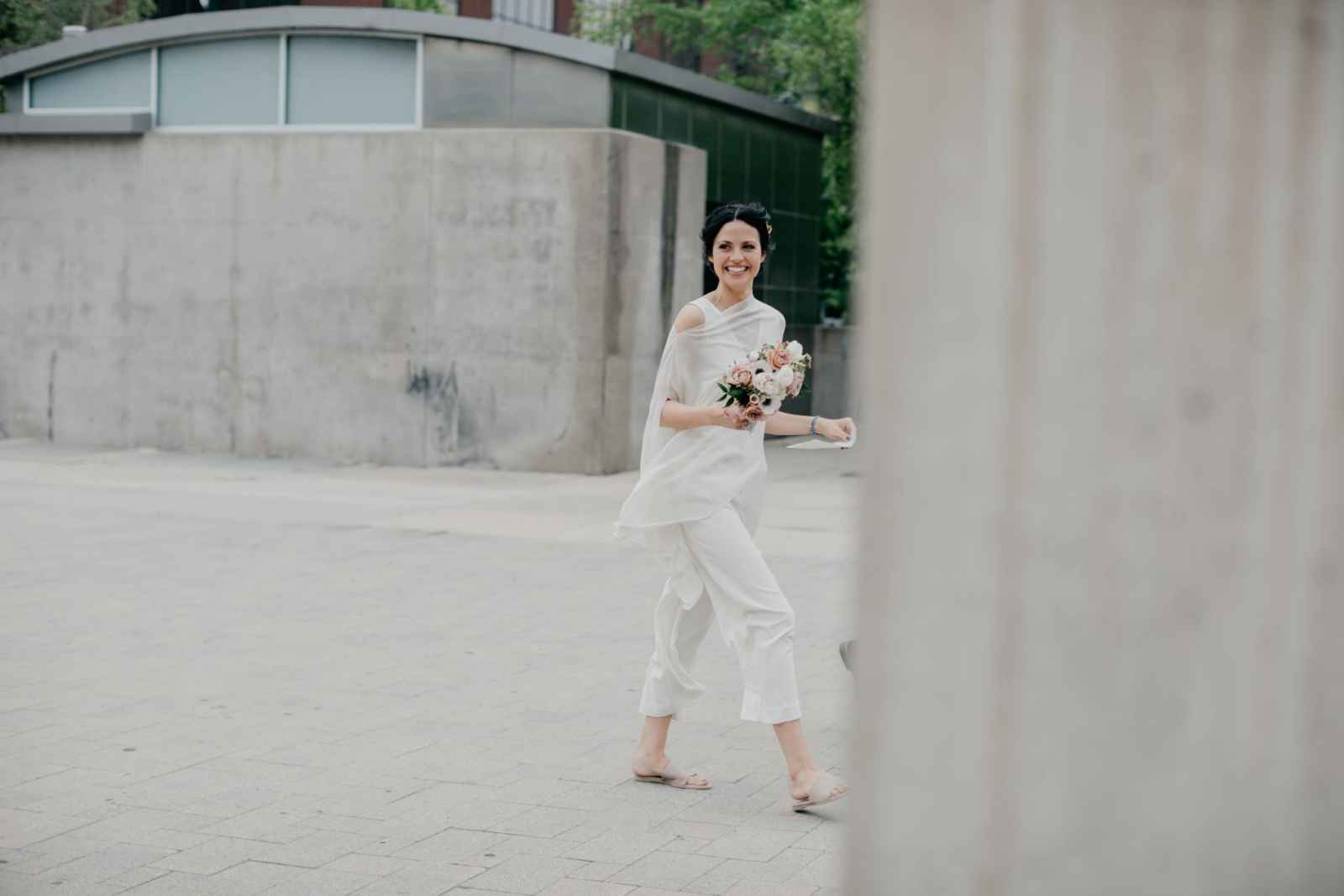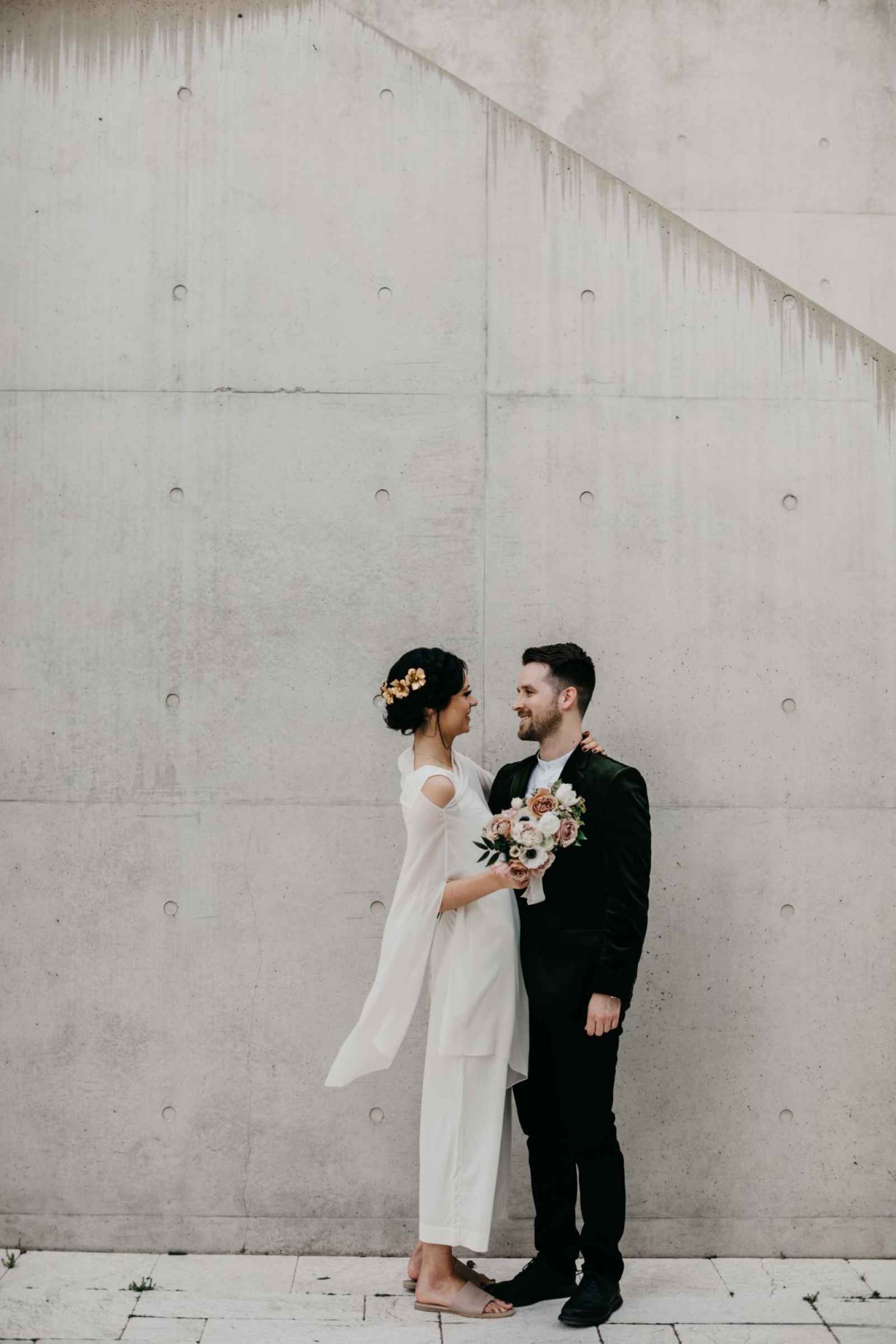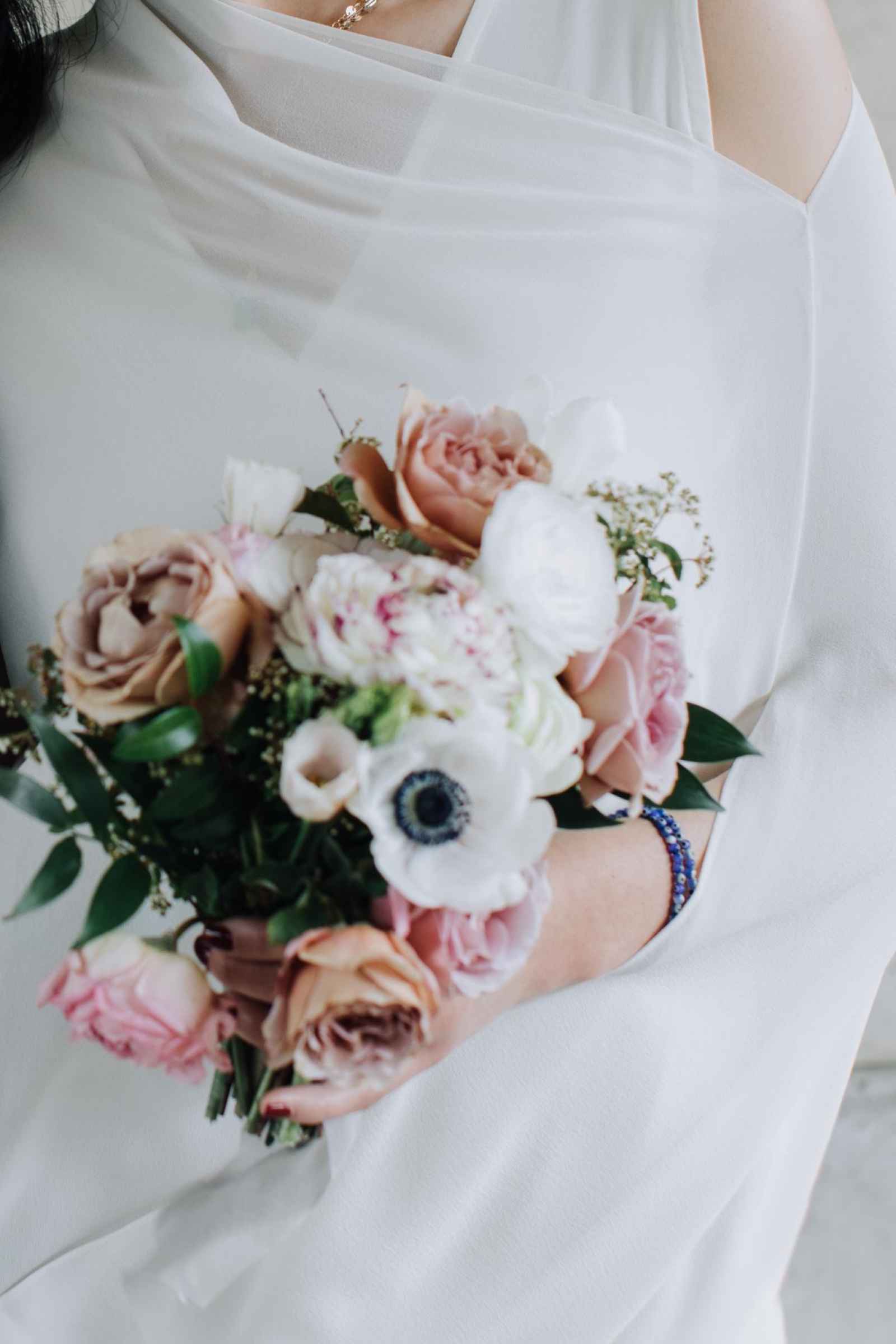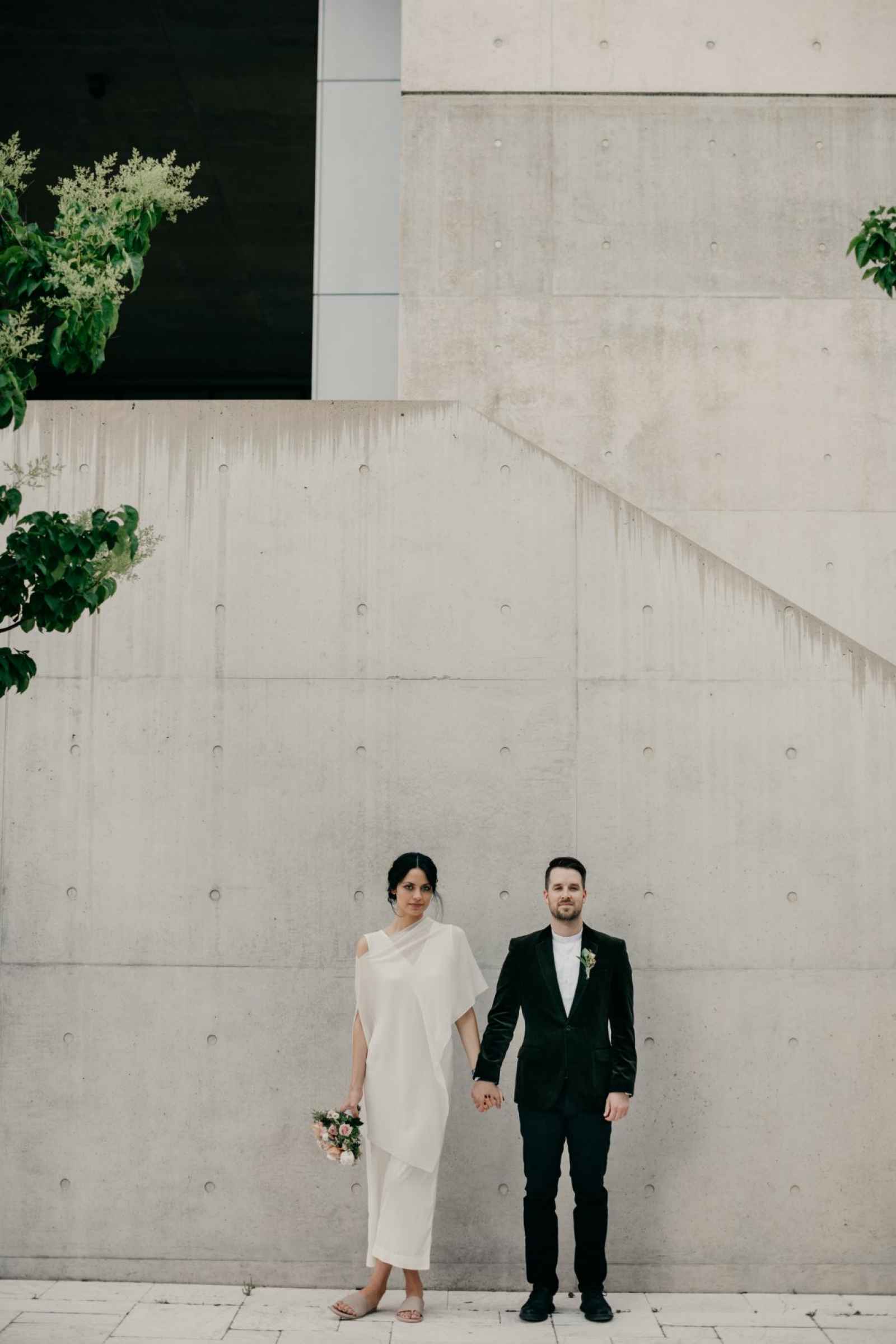 The Bridal Fashion
As a modern woman, Kendra aimed for a more contemporary bridal style. She had been following the brand Elizabeth Suzann on Instagram for months because of their mod style. Kendra ended up choosing a simple yet edgy jumpsuit from the designer. It was the perfect choice for her and matched the entire mood of the wedding.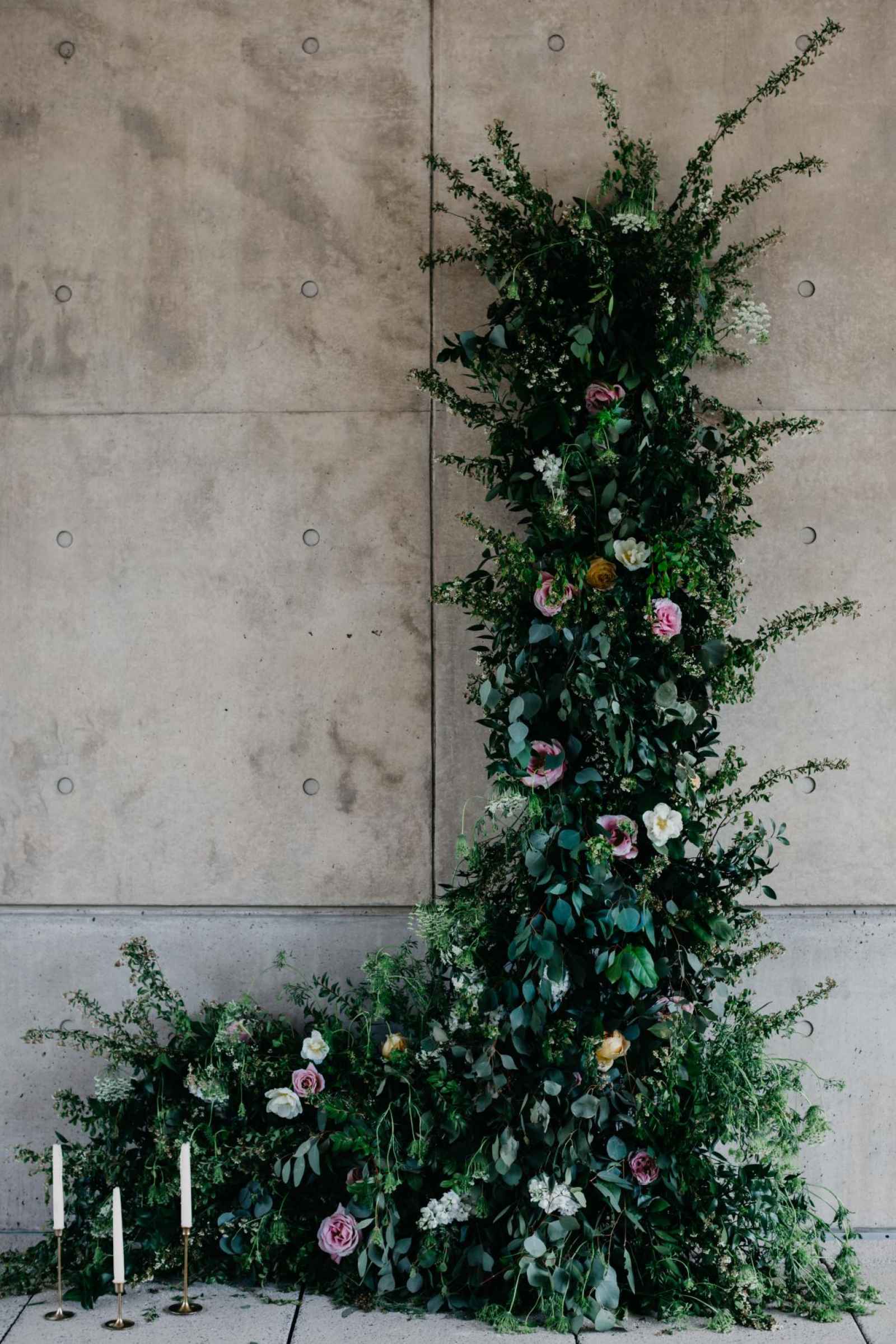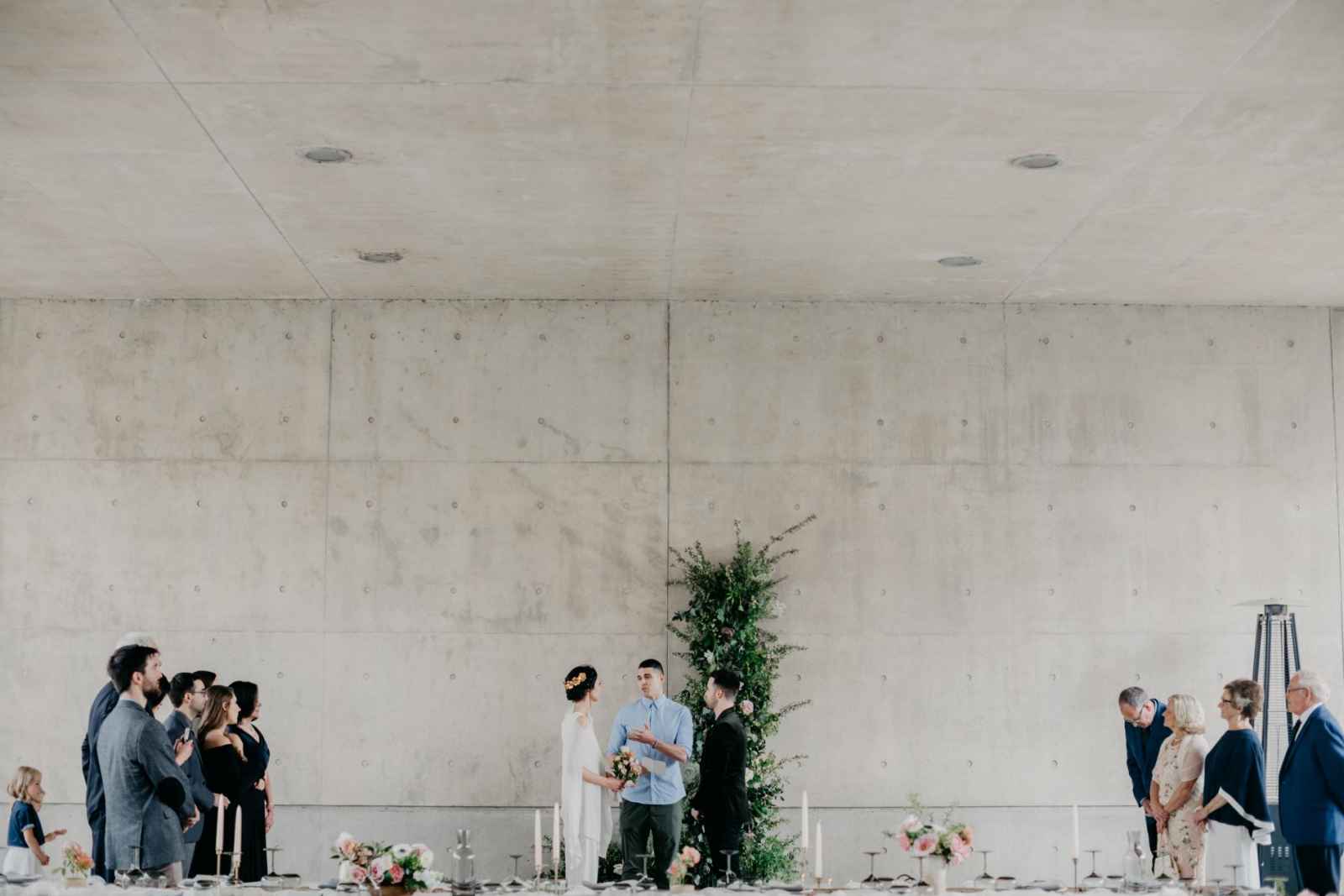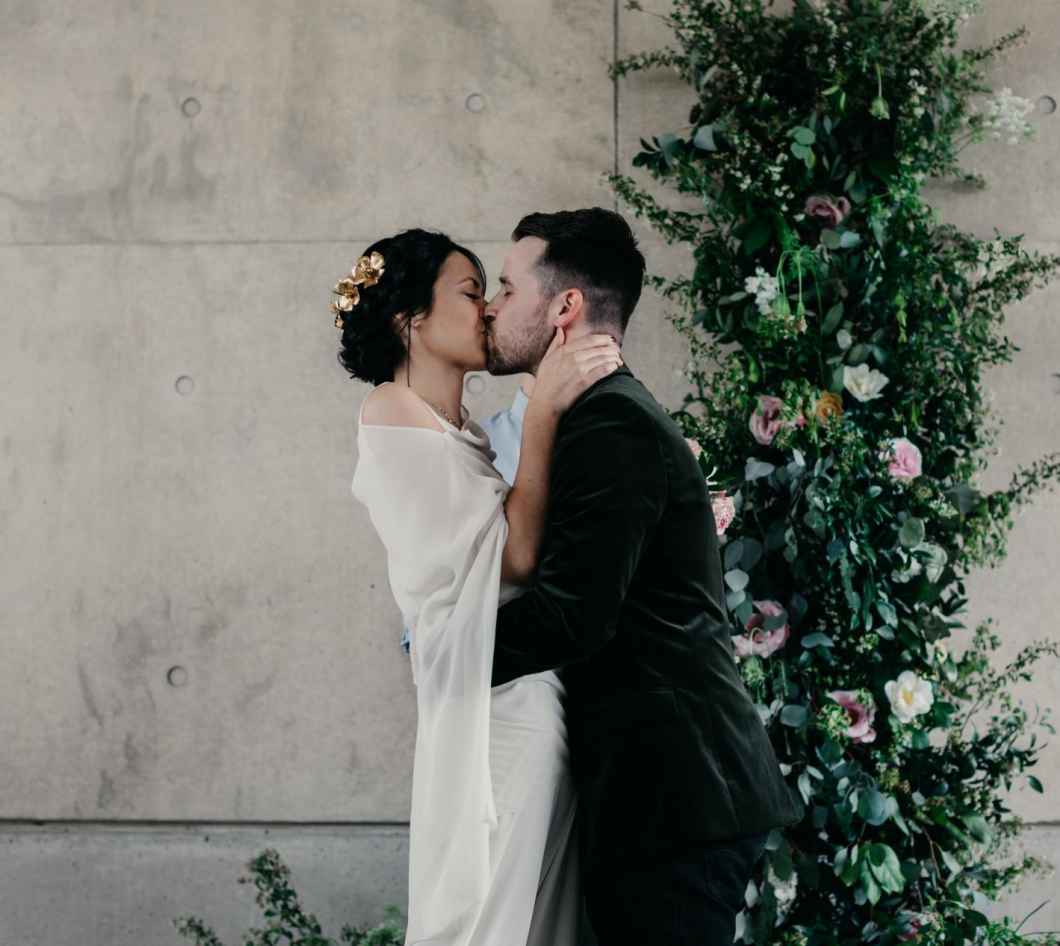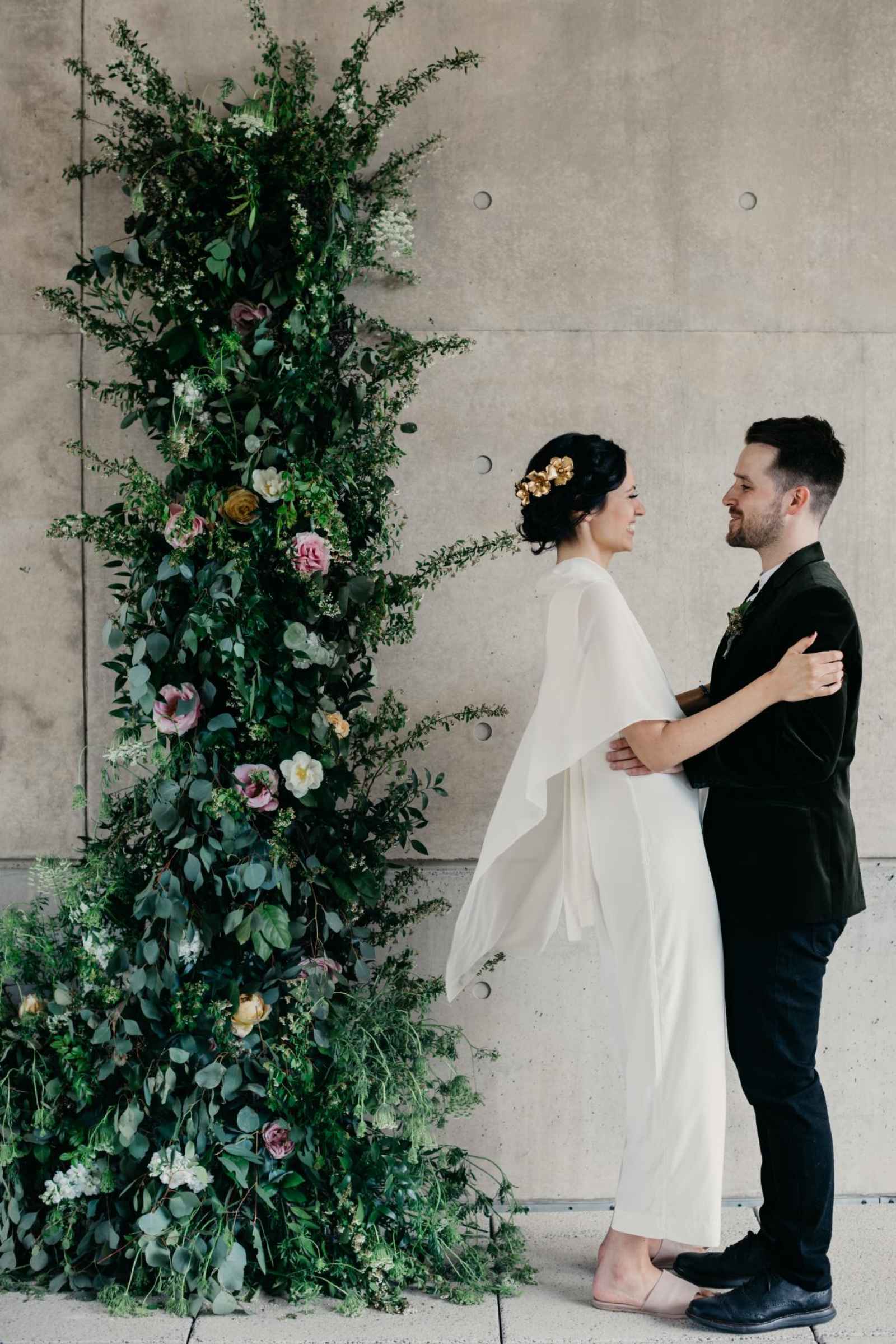 The Colors
When Kendra and Tyler thought about the design for their big day, they wanted to stick with a more neutral palette paired with richer colors. Kendra wanted blush as part of her color scheme, as pink is her favorite color, mixed with earthy elements for a soft atmosphere. She says, "I played a lot with natural textures. From the wooden tables to the rose gold placemats, the ceramics, the concrete of the space, the linen napkins and the natural paper of the menus and placemats. I wanted it to feel organic."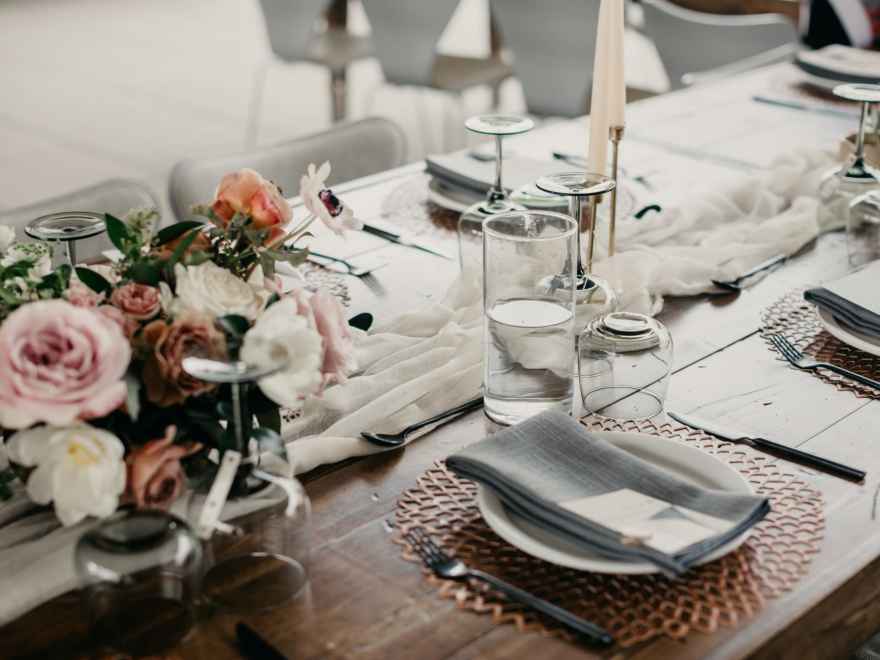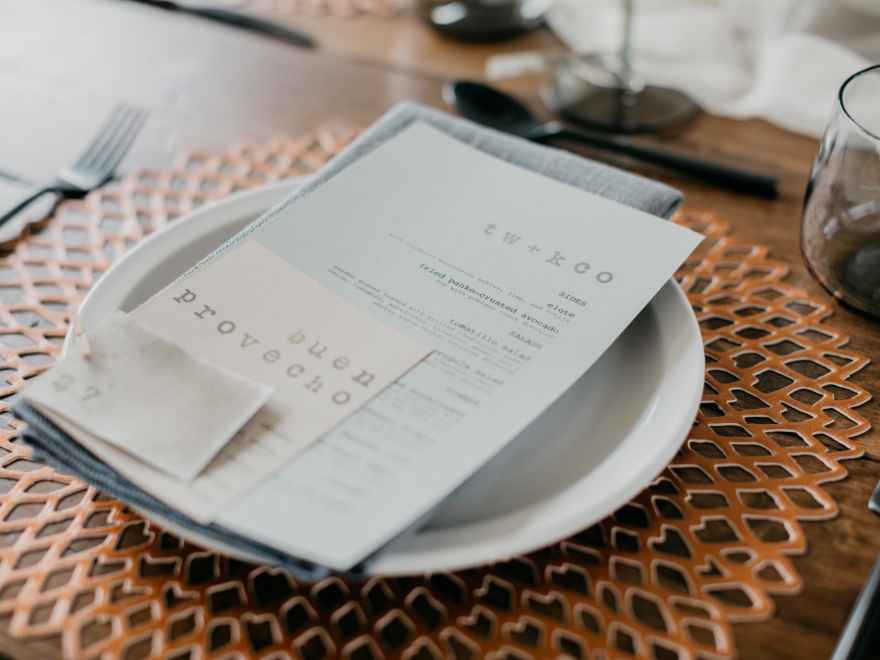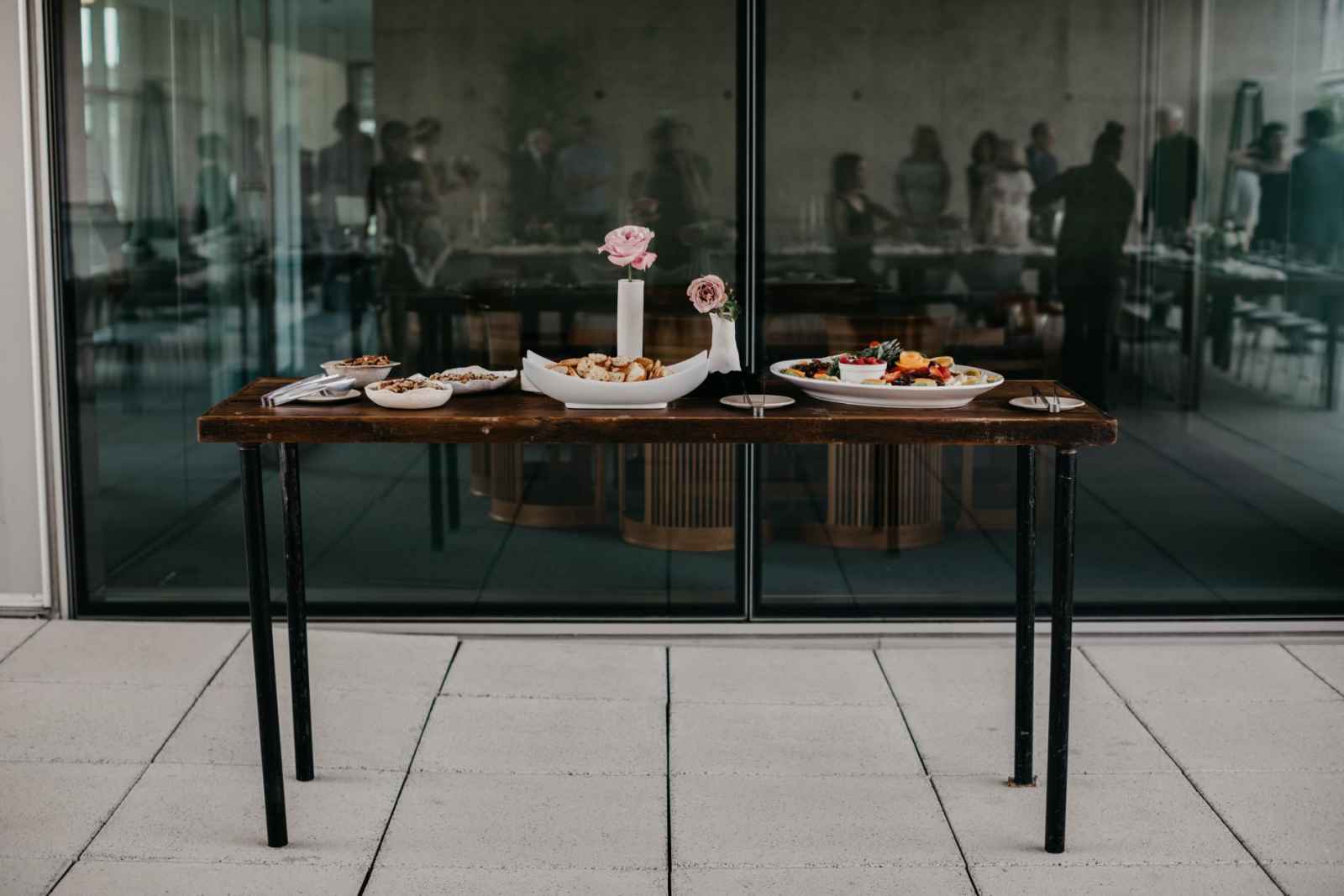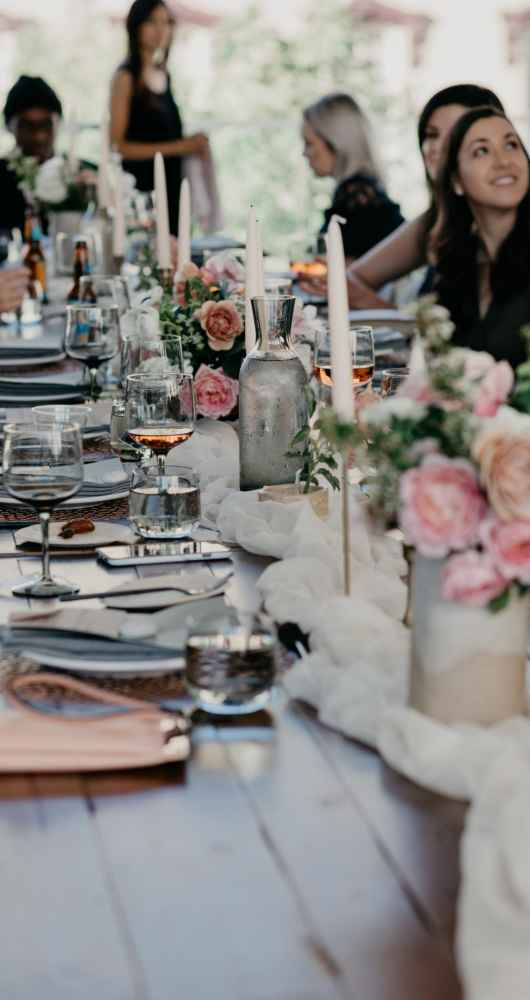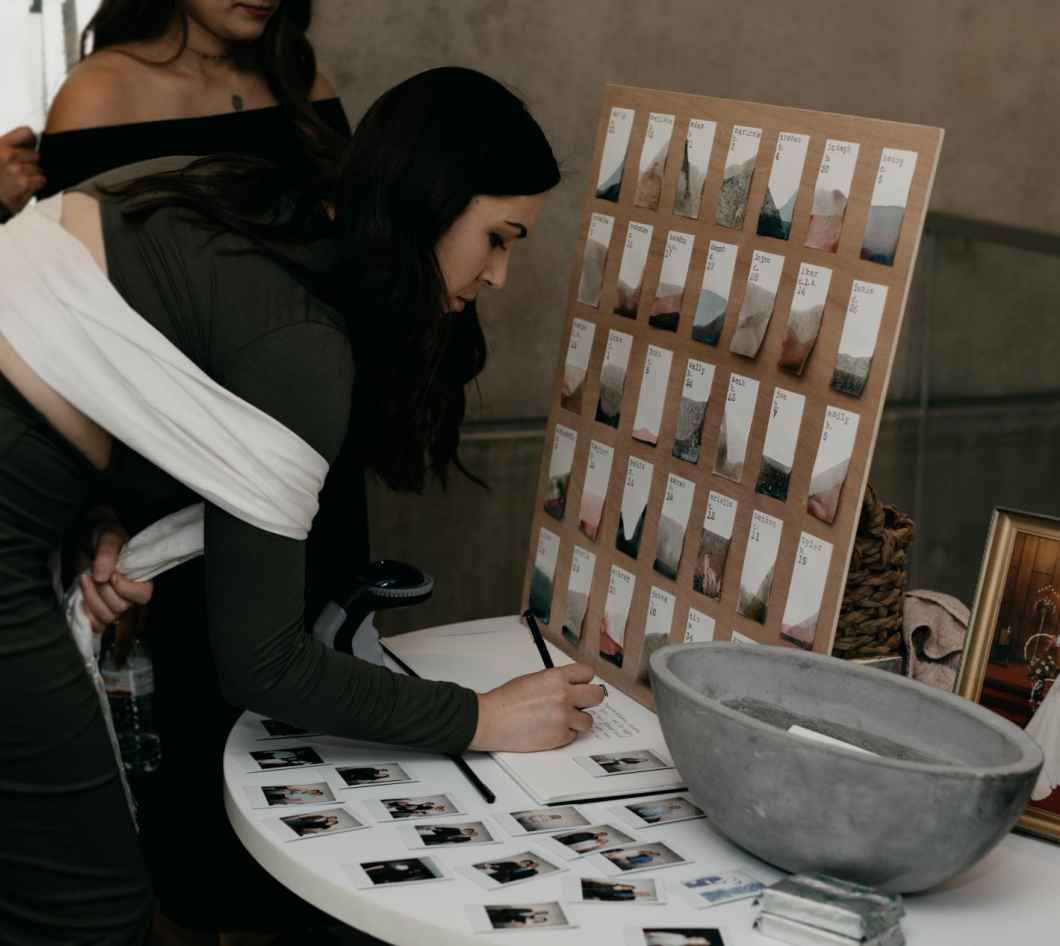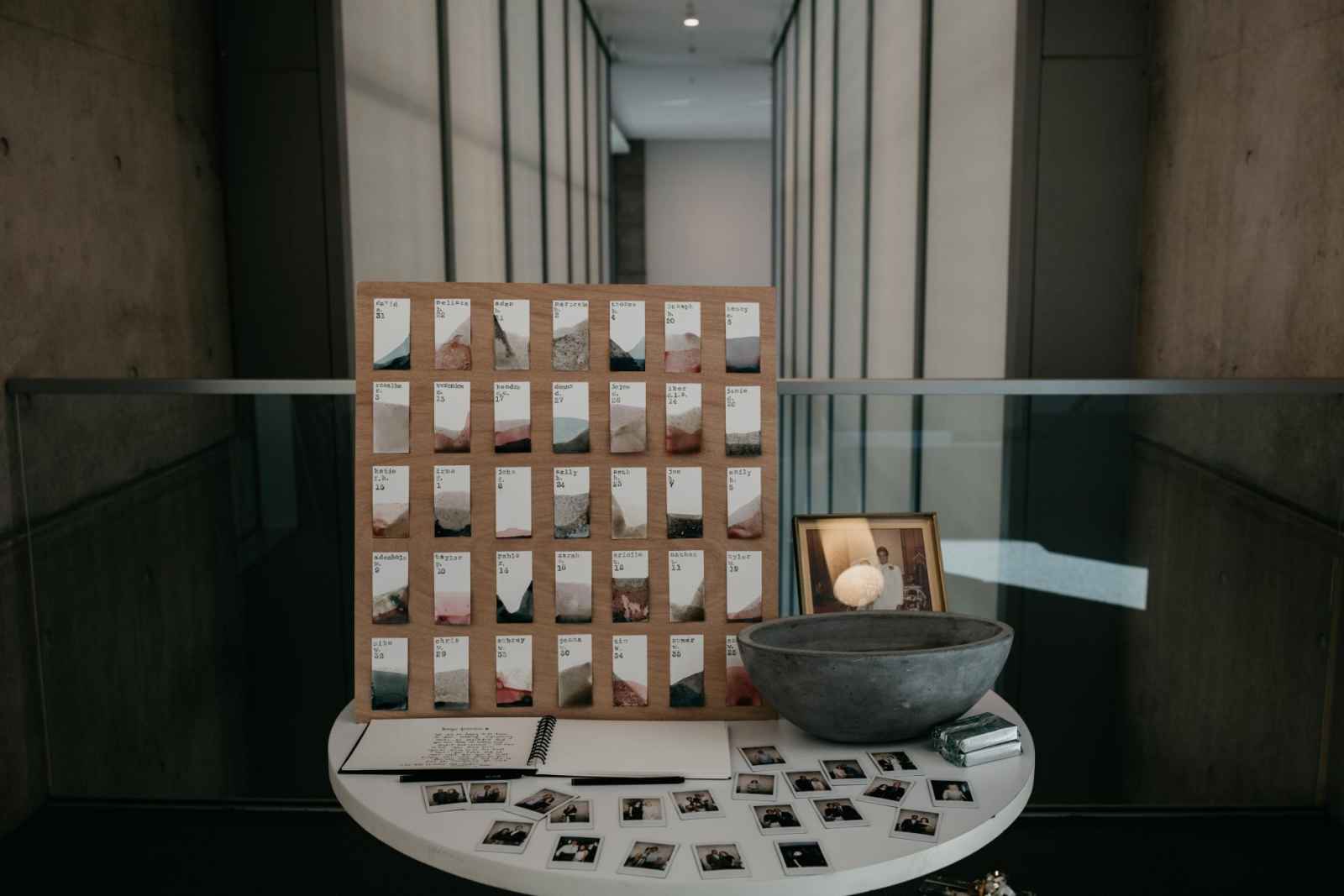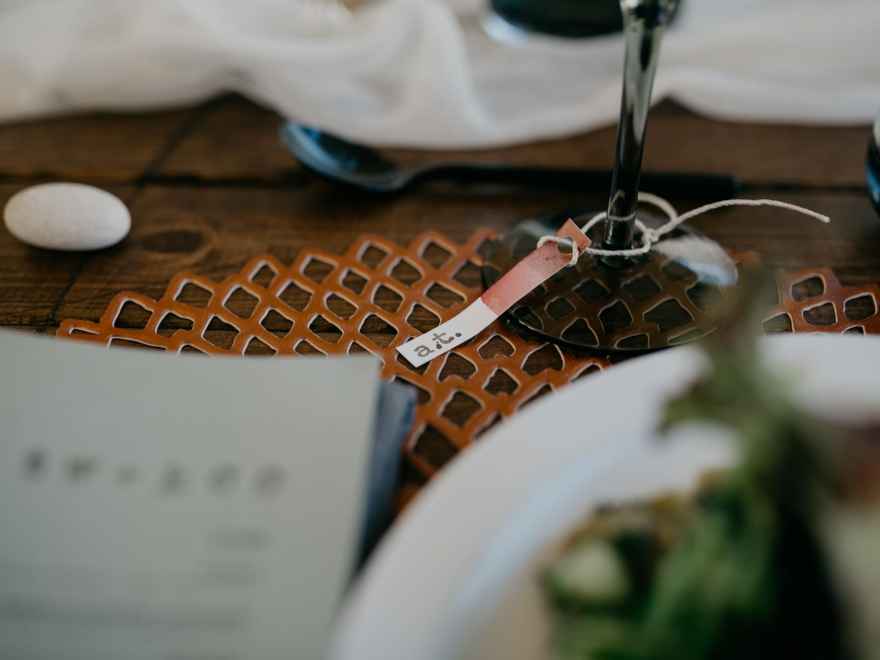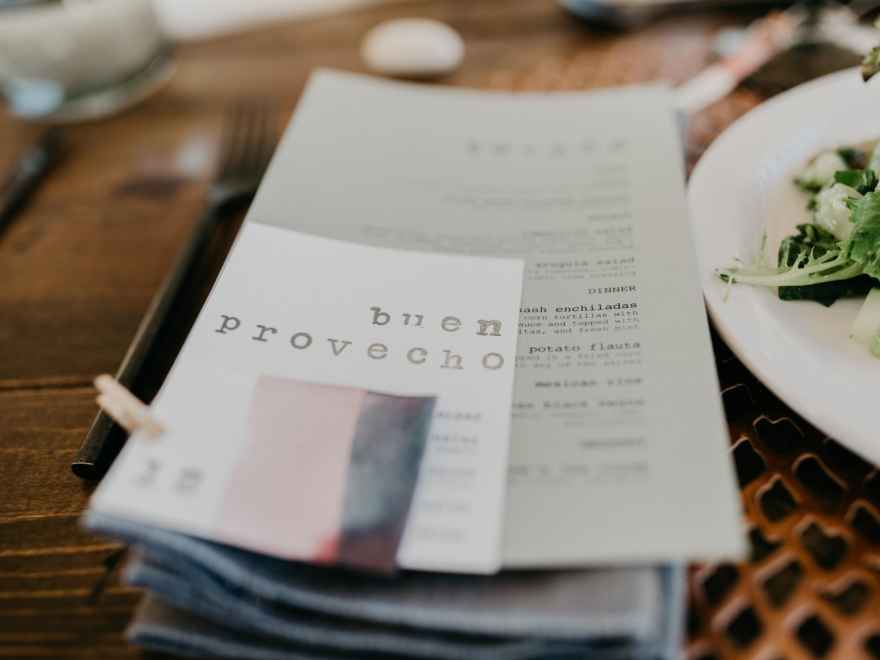 The Venue
The couple's venue choice is nothing short of total inspiration and style. They chose the Grand Rapids Art Museum (GRAM). Kendra says, "The GRAM is modern and clean. As a well-designed building, you don't have to do much and that worked for me. The veranda we were in was so under-utilized. It's this beautiful, concrete area overlooking one of the most picturesque streets of downtown Grand Rapids." Here, the couple was able to fuse the sleek environment with their organic style for a truly expressive celebration.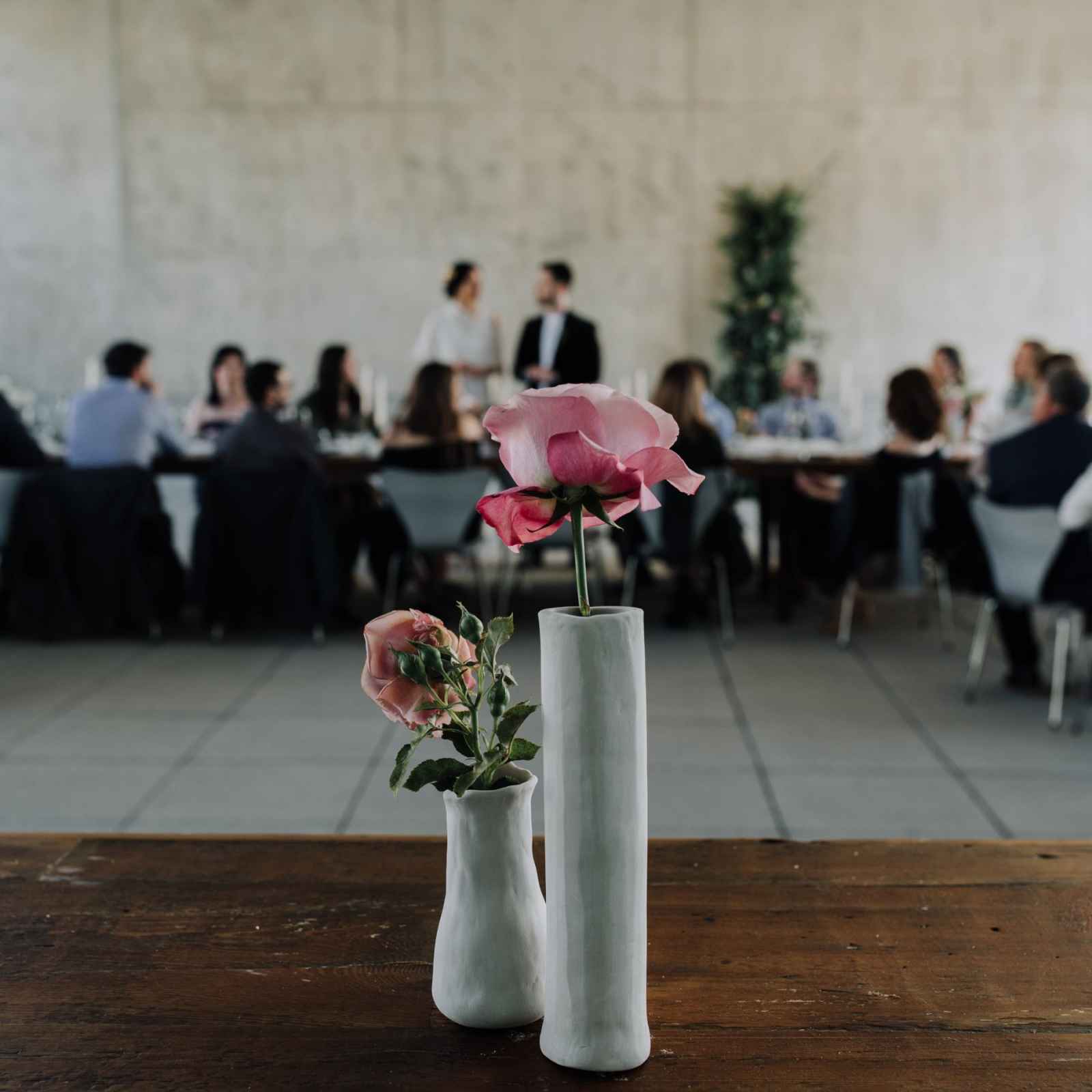 Special Touches
Kendra and Tyler put their own creativity into their wedding. Kendra handmade all of the ceramics used for the table settings. Their guests were even allowed to take them as keepsakes. Tyler, in the same style that he proposed, used the photos from their proposal to spell out "I do, I do!" on one of the museum's walls.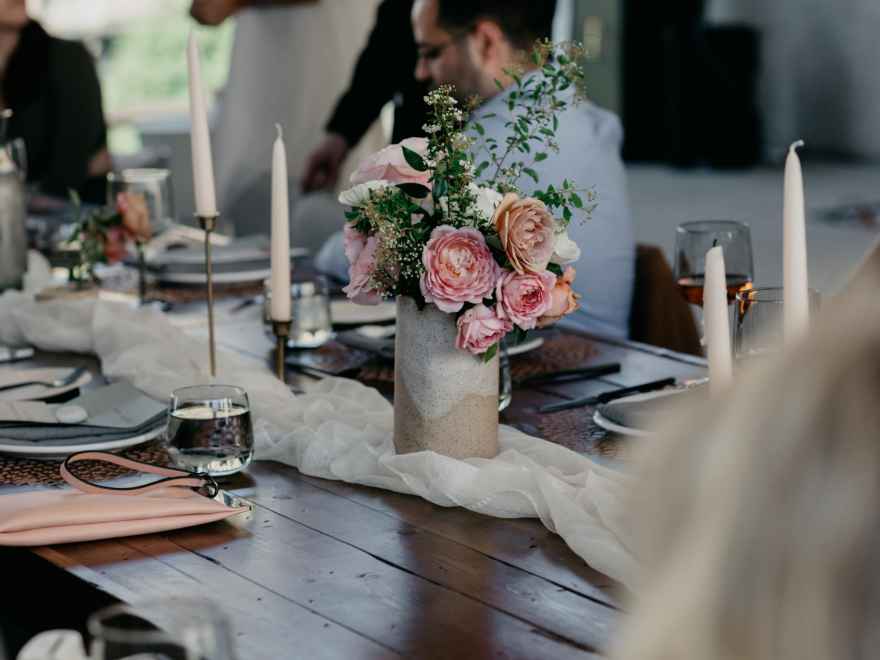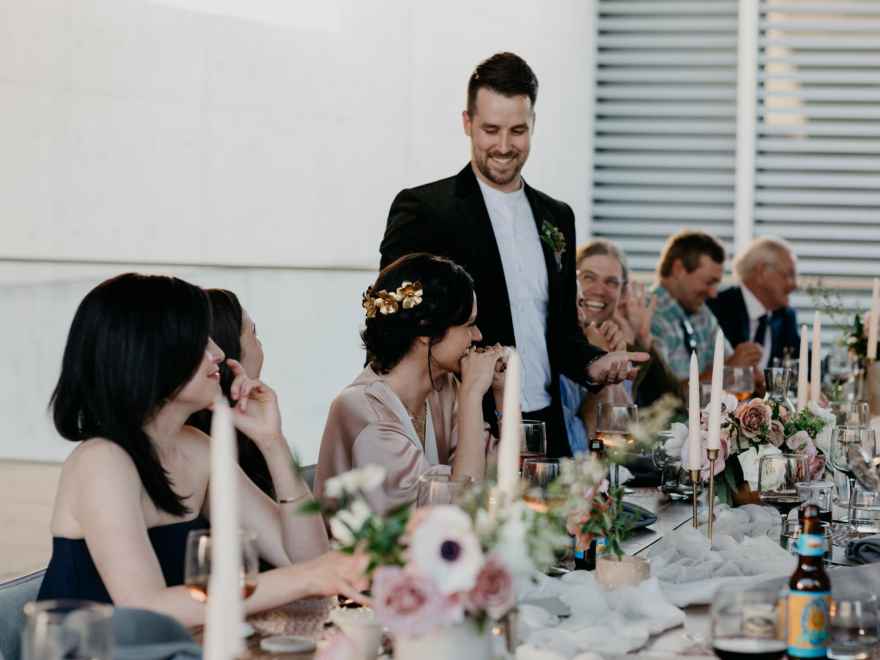 What We Love
Kendra and Tyler stayed true to themselves when planning their wedding. It can be easy to be swayed by those around you when planning, but this couple did not let that get in their way. Kendra says, "Explore your options and remind yourself that you don't have to do what other people have done. The day is about you and there aren't a lot of opportunities for you to do exactly what you want to do, so take it and run with it. Make it yours."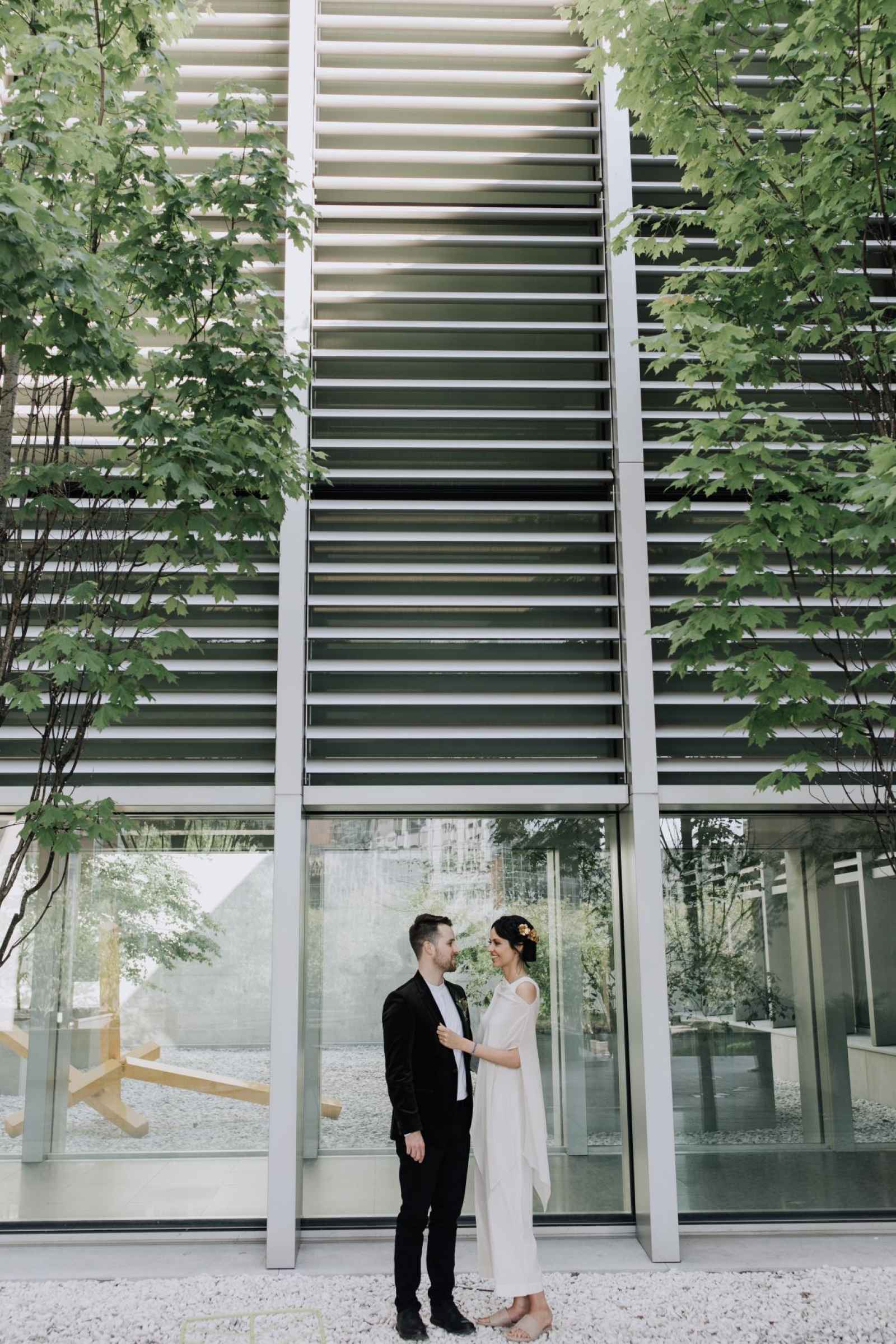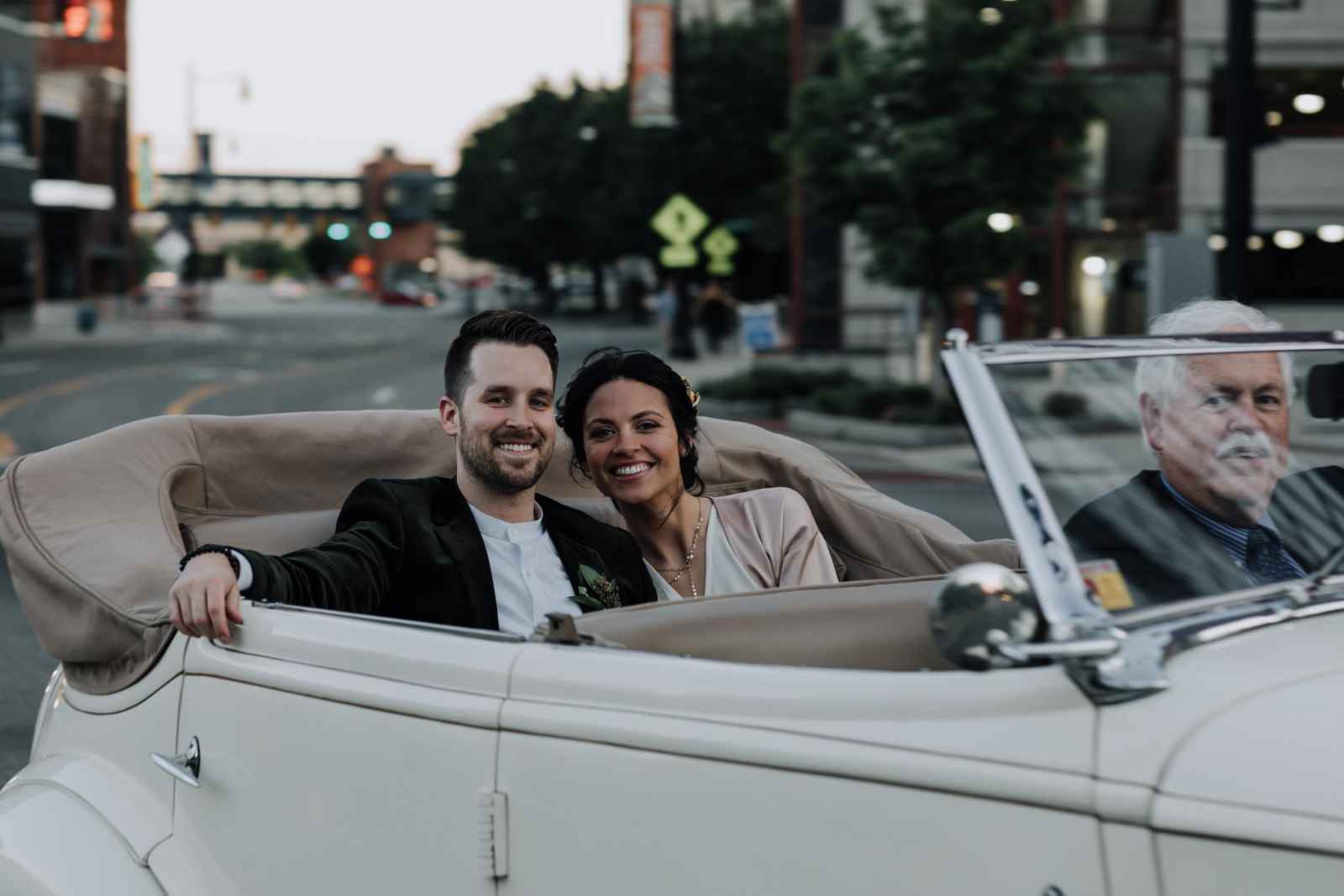 are you a bride-to-be?
We'd love to plan with you on weddingday-online.com. Let's get started!
 
are you a wedding extraordinaire?
Join WeddingDay Magazine in inspiring brides by partnering with us! See how here.