After meeting upon the recommendation of a mutual friend in January 2012, Lauren and Chris met at a local dive bar on a cold, Midwest winter's night. "We ended up talking for what seemed like hours (in a good way) about our mutual love of travel," Lauren recalls. "I left there feeling a real connection."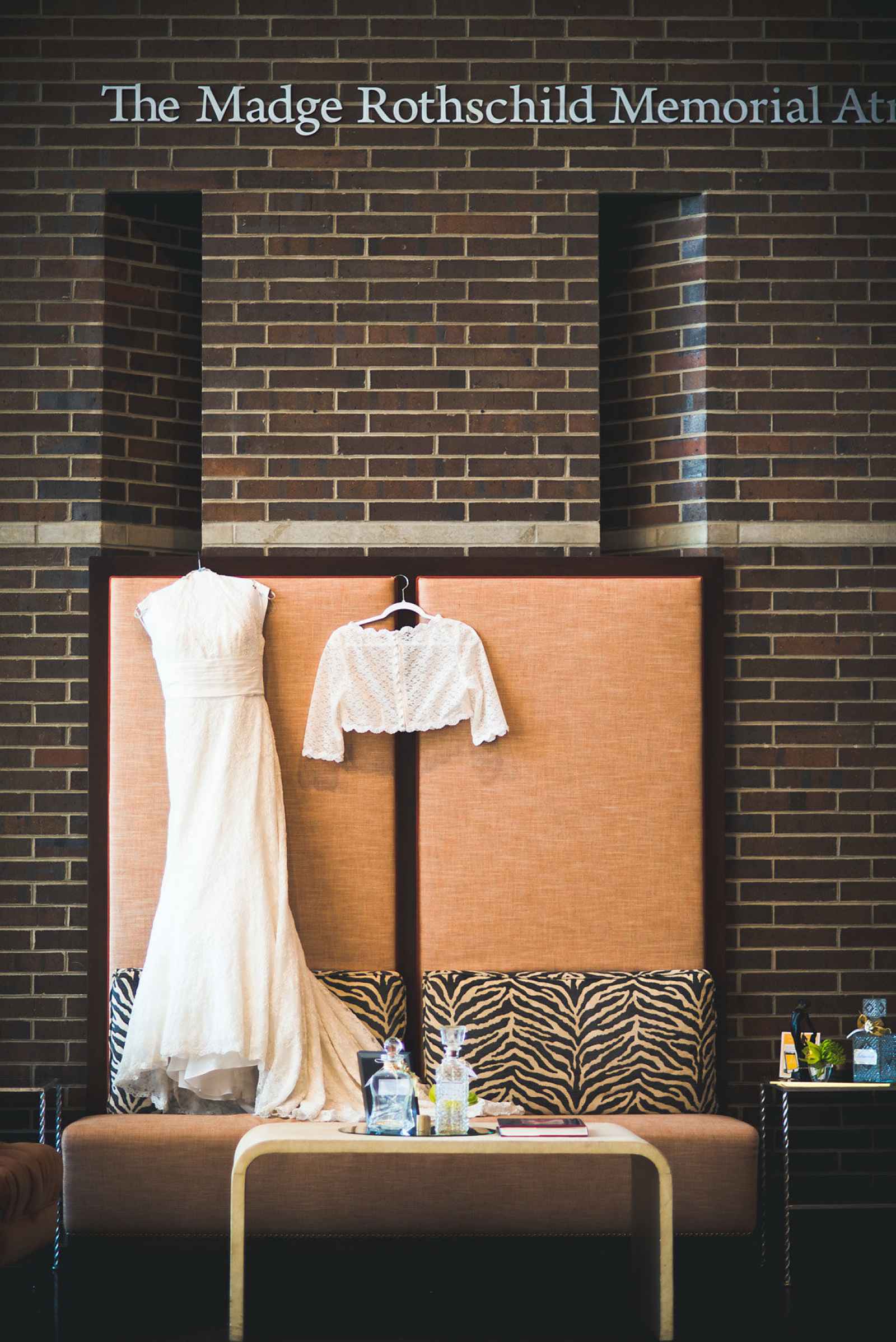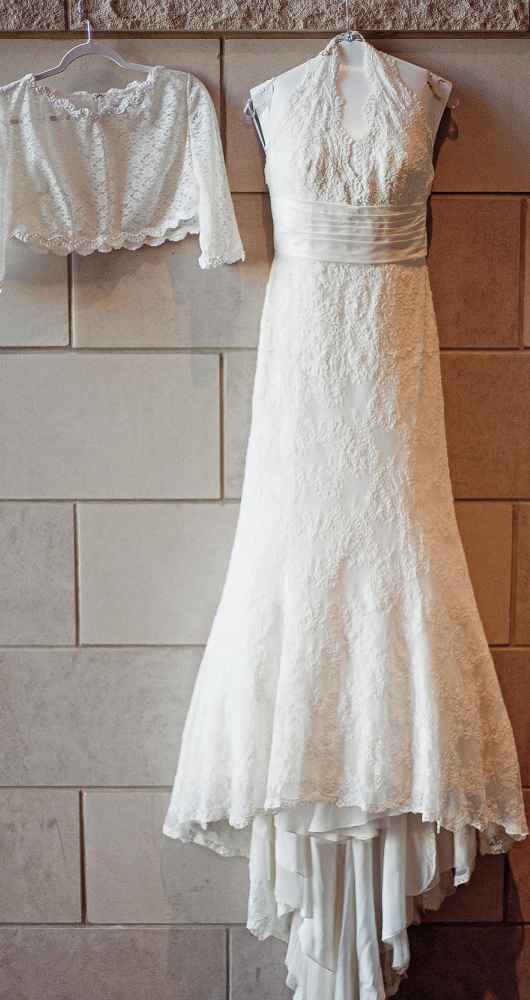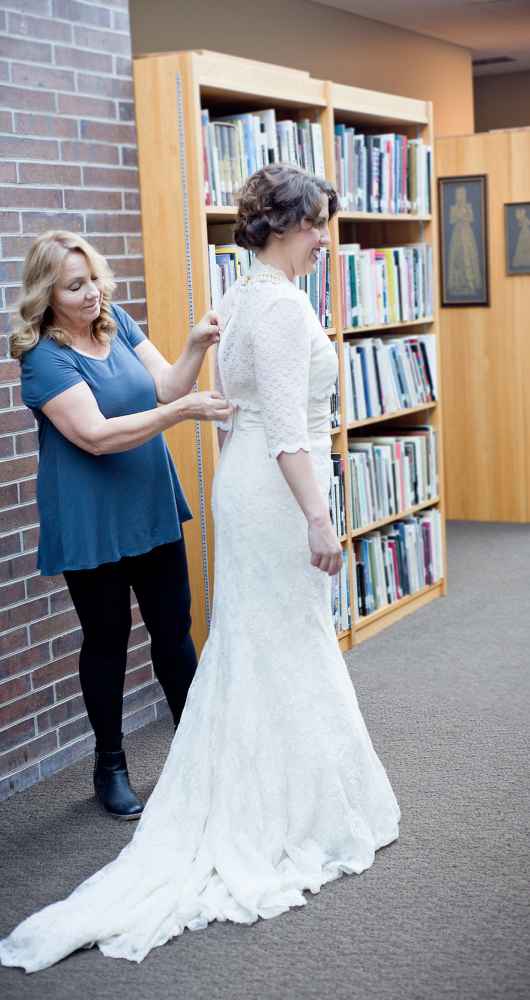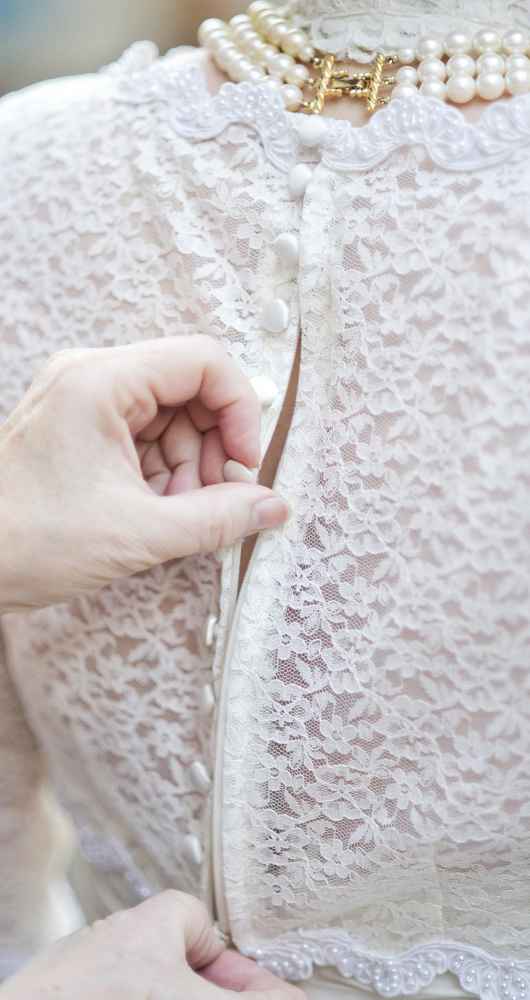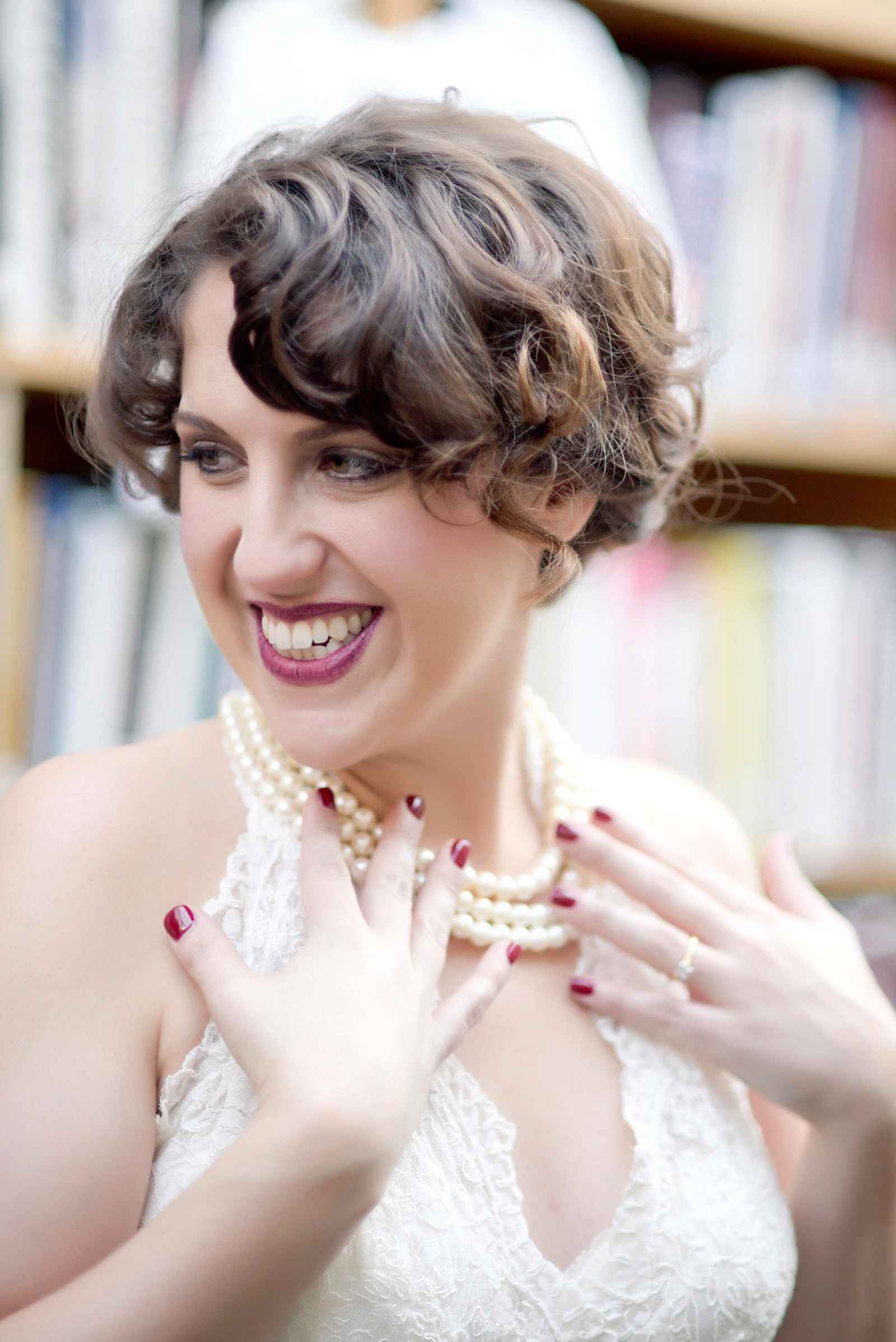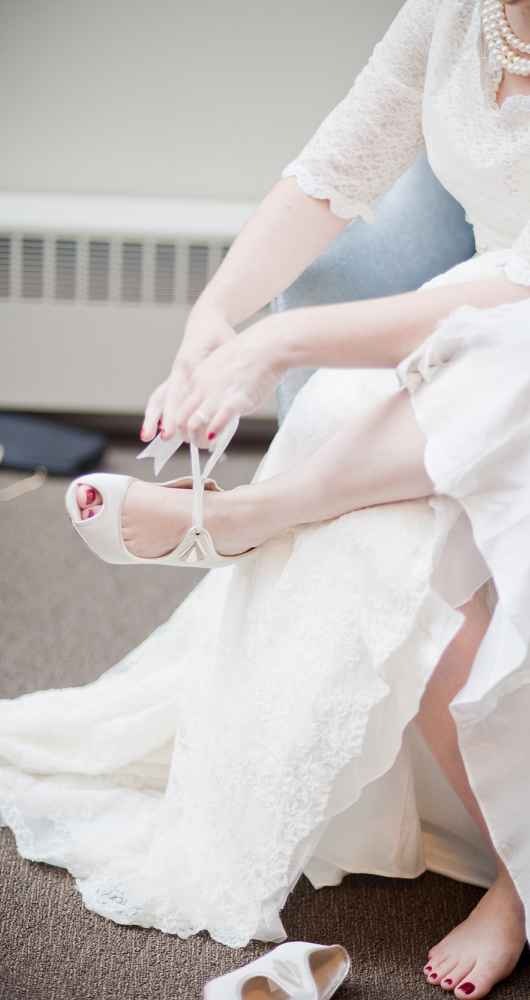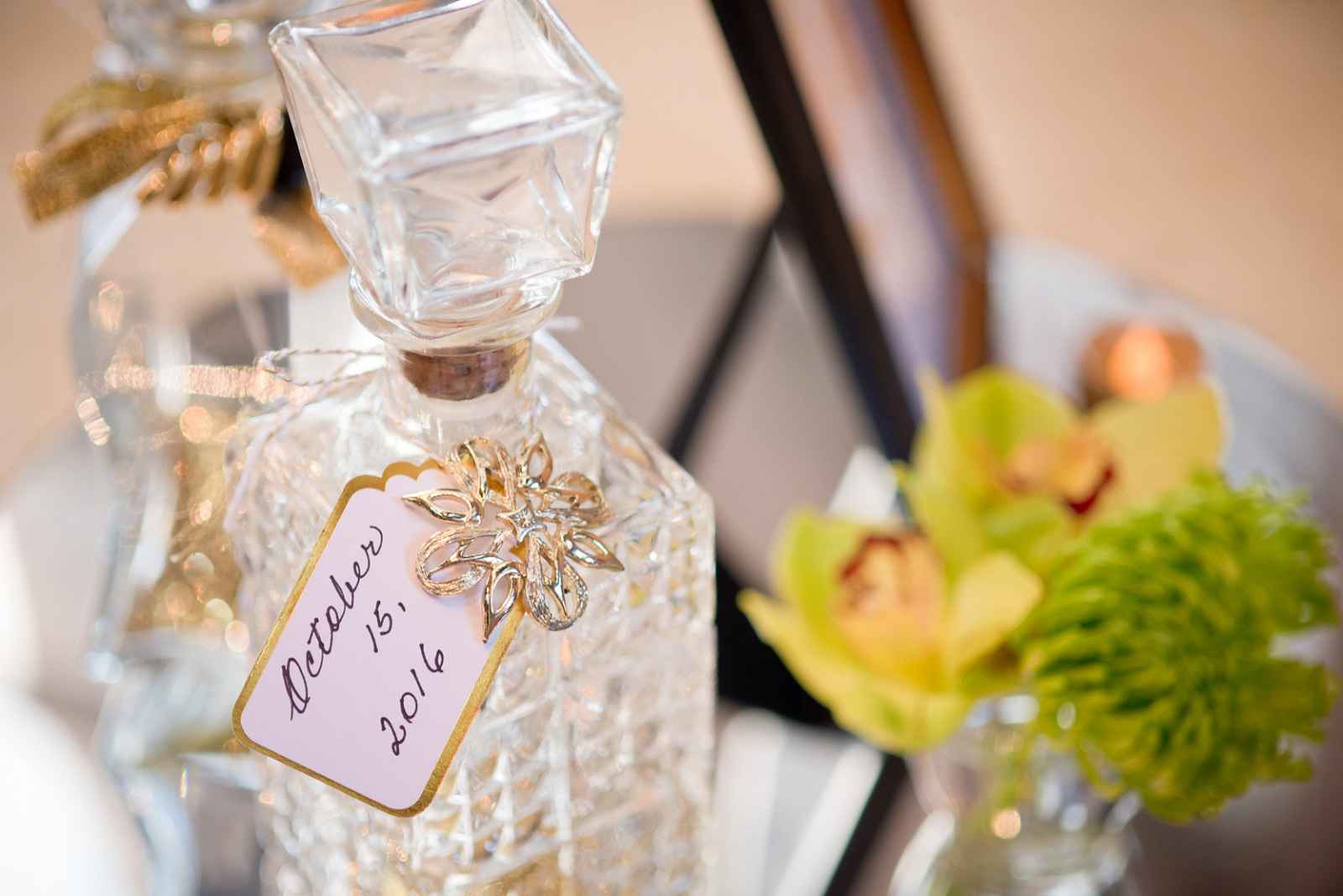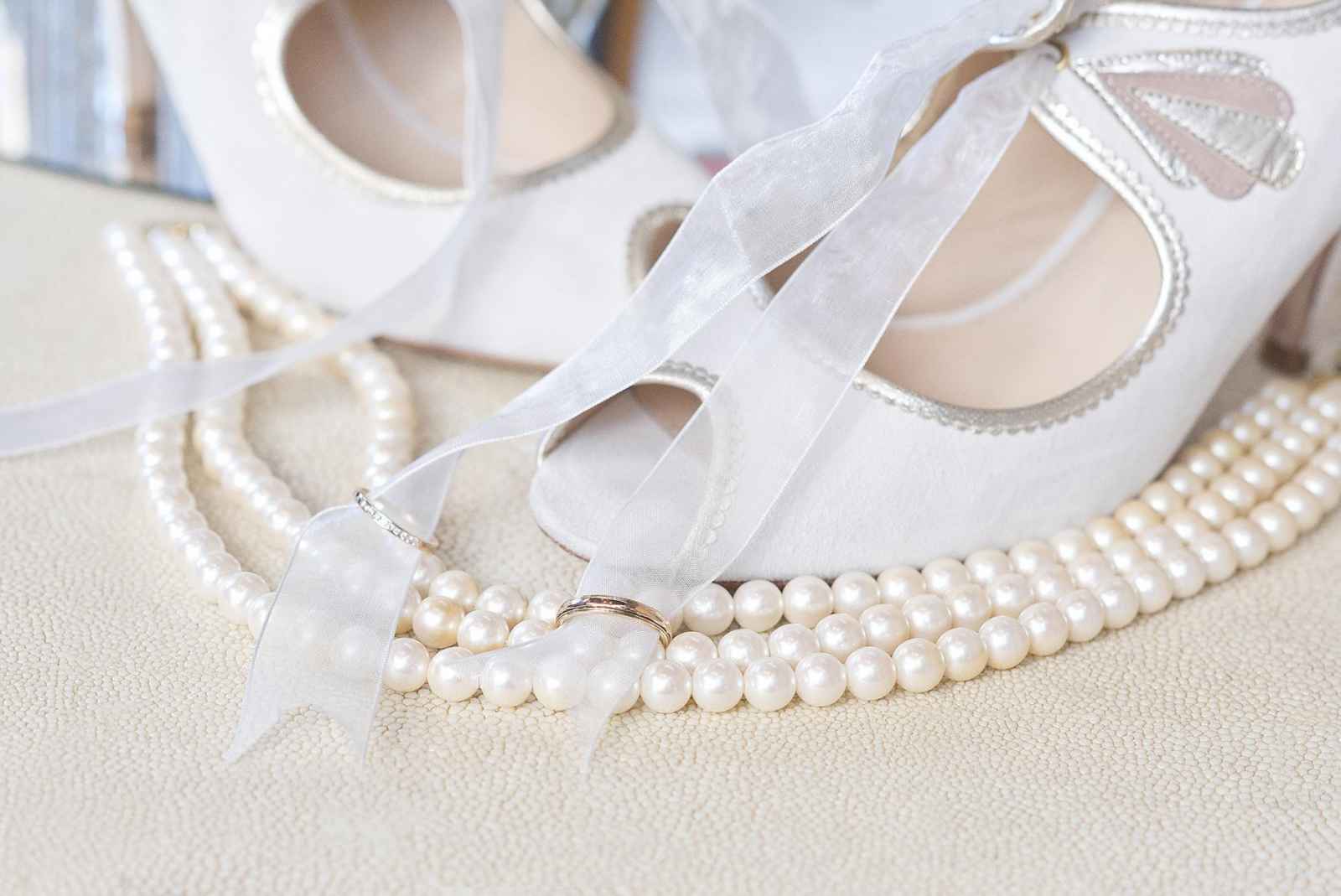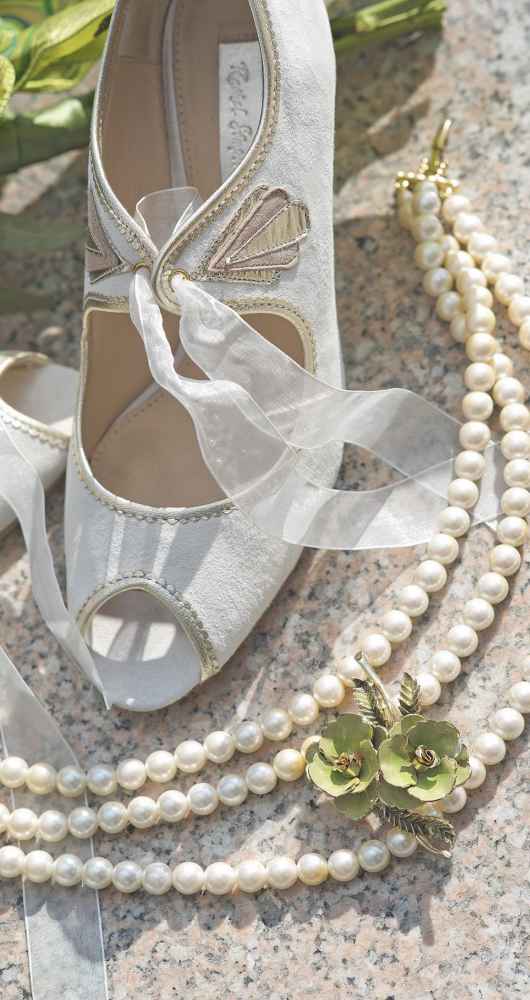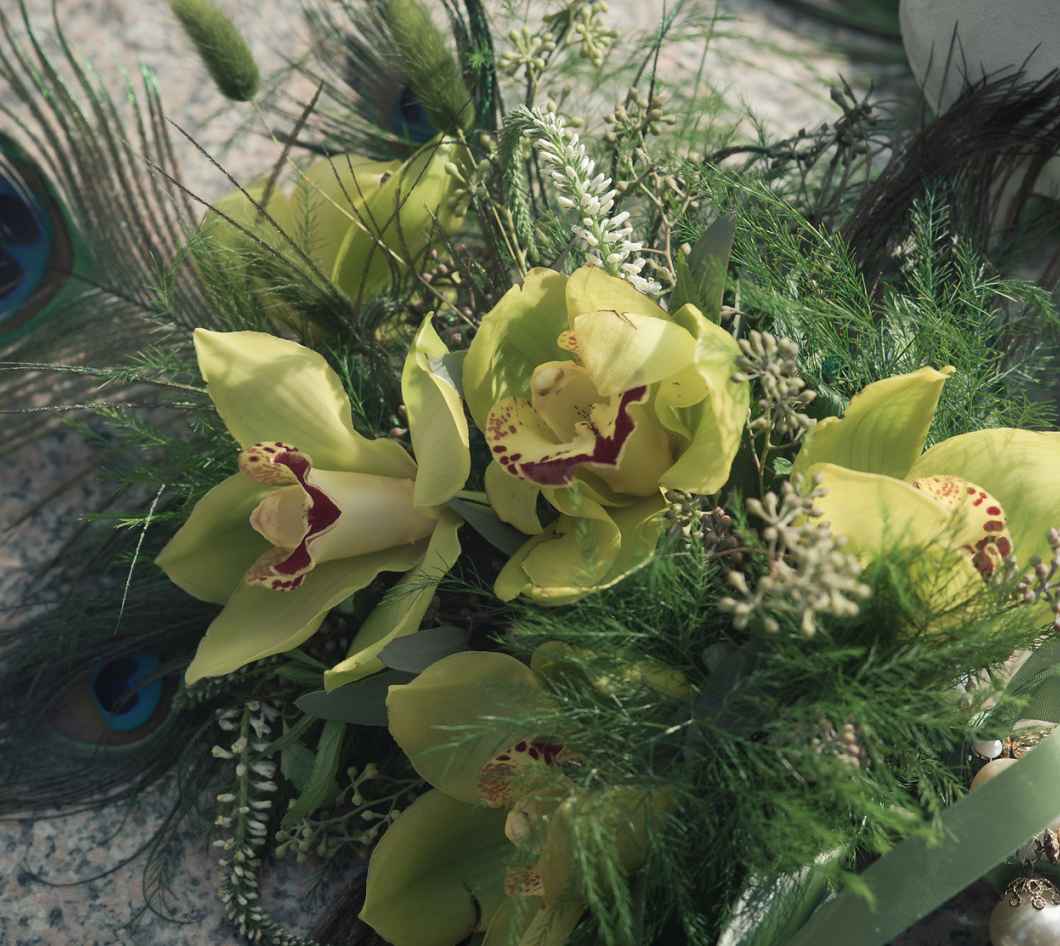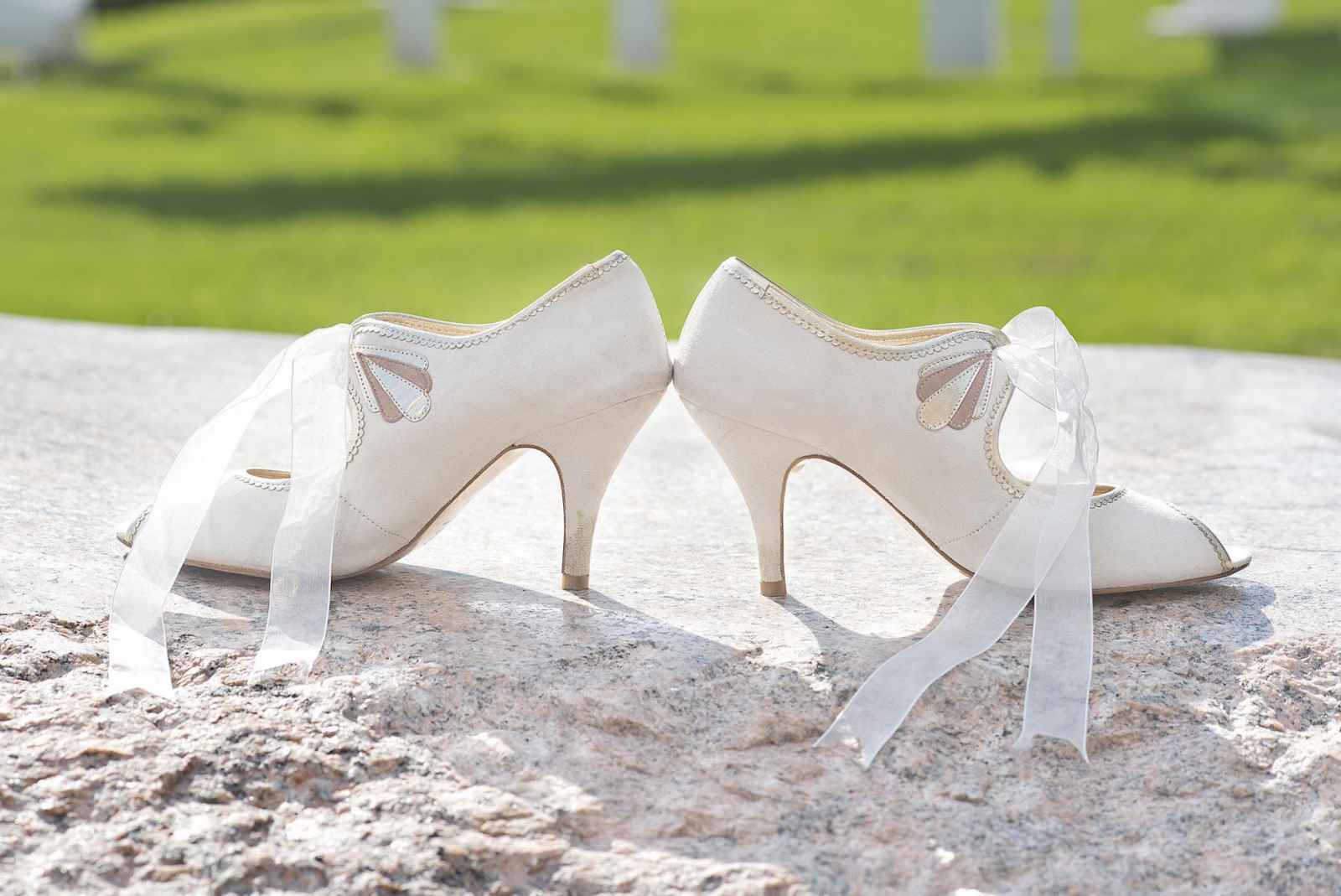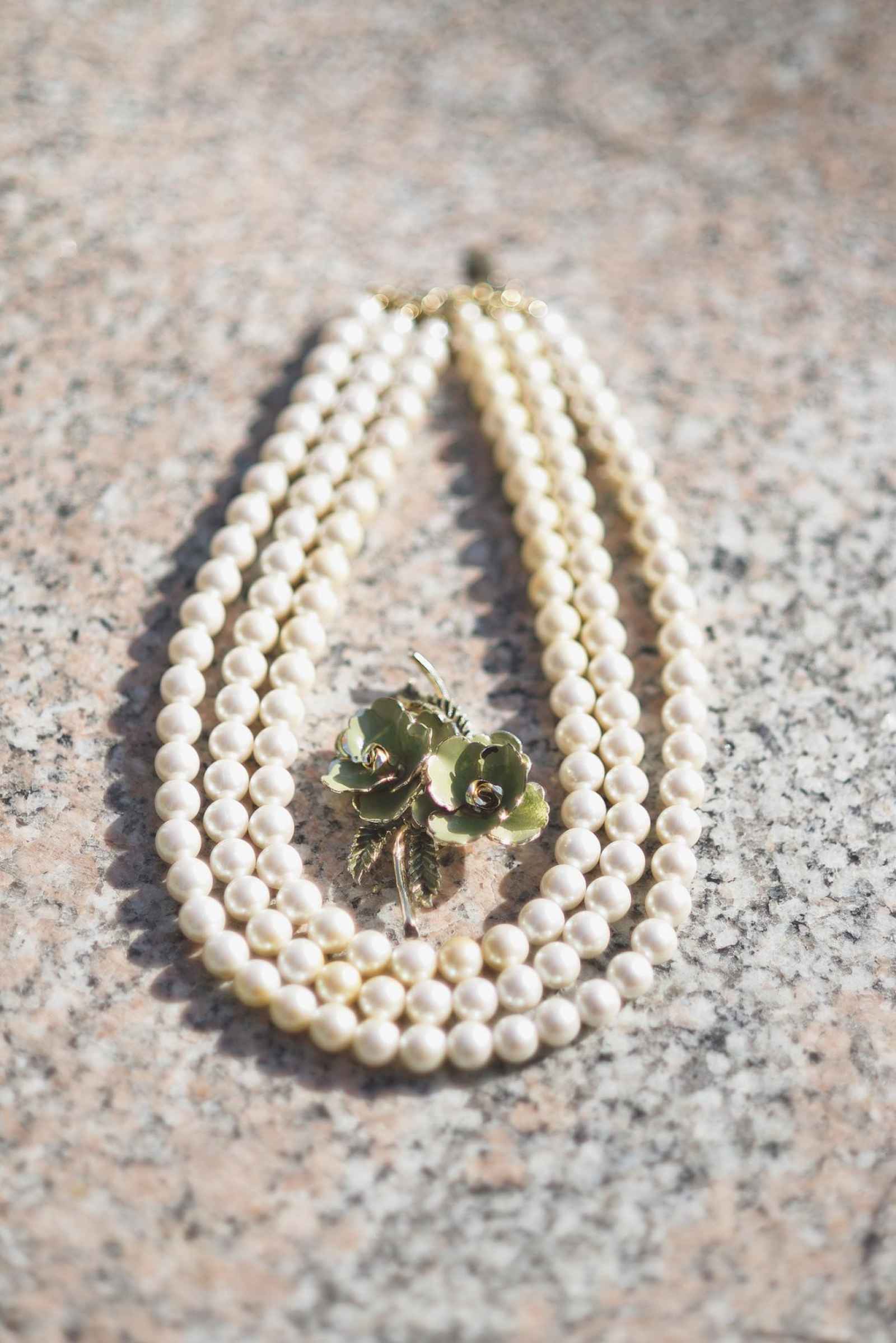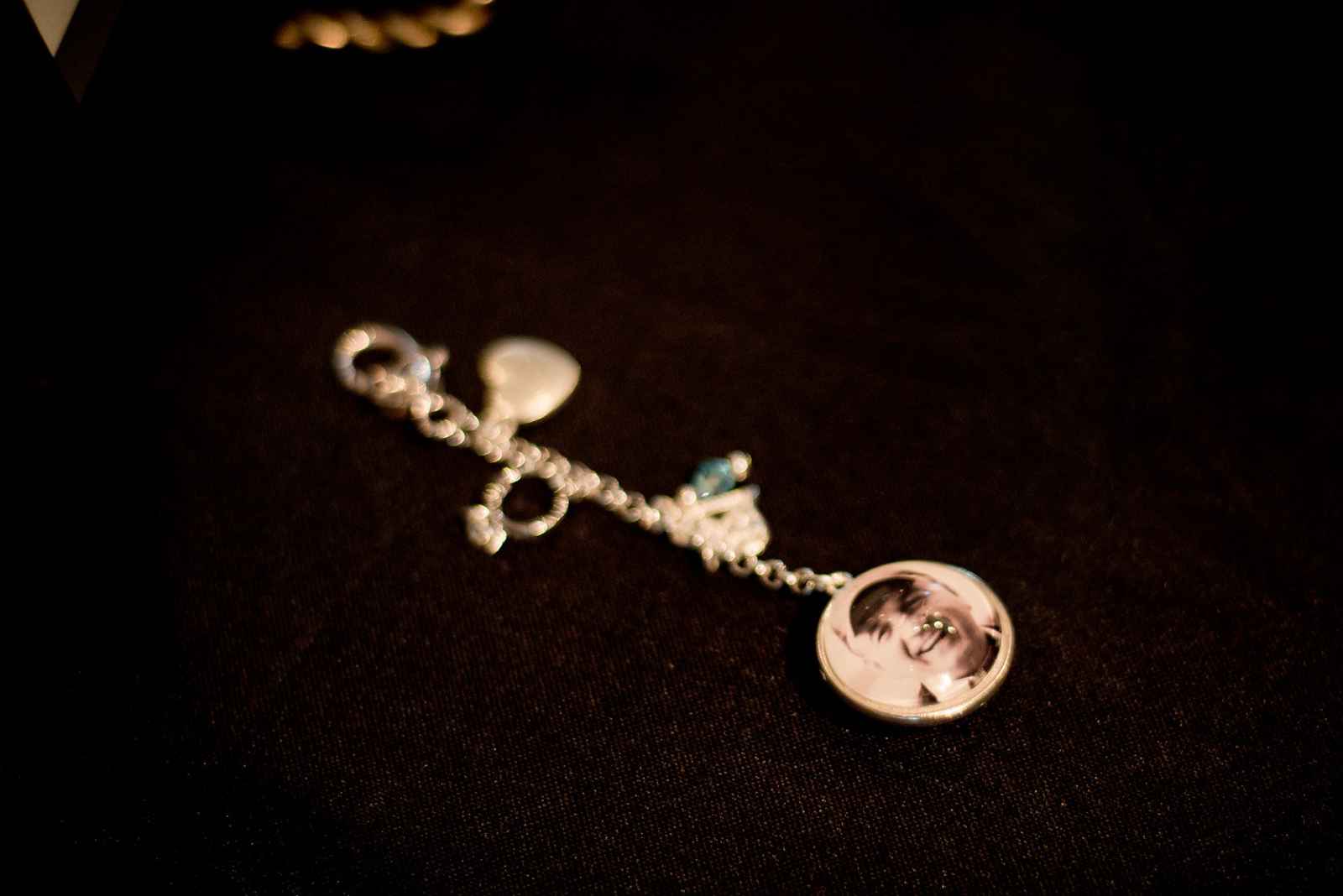 Chris remained by Lauren's side throughout her father's diagnosis and passing from cancer. Following this difficult time, Chris proposed to Lauren in 2016. "He really showed up for me, which made the engagement all the more sweet," says Lauren. "My father didn't get to see us engaged or married, but I know we had his blessing. He really liked Chris."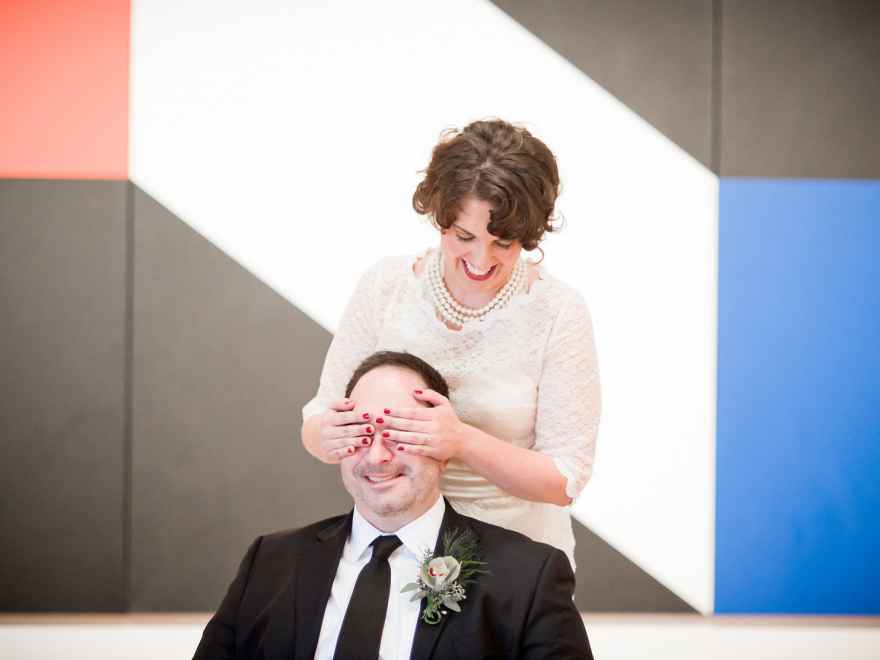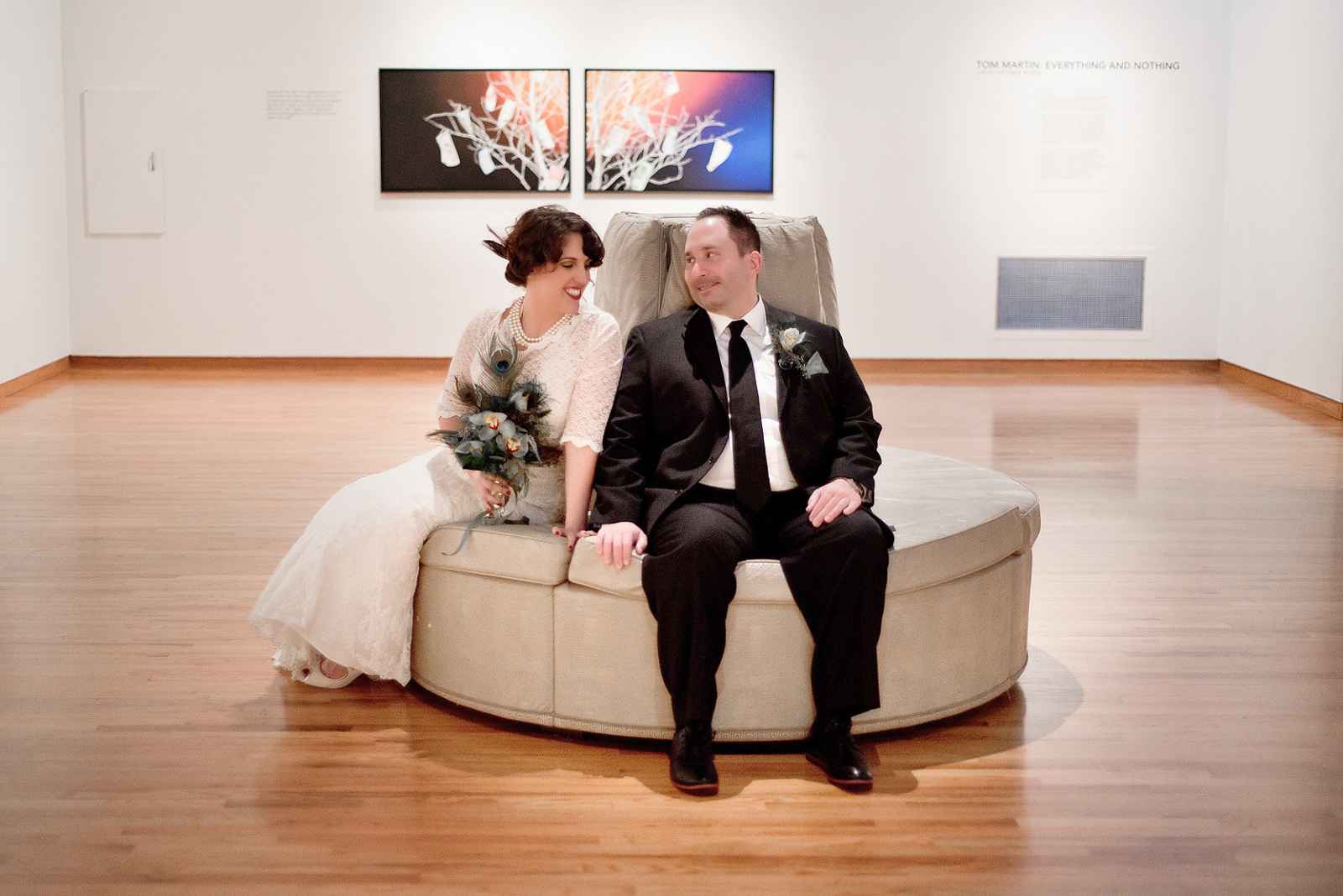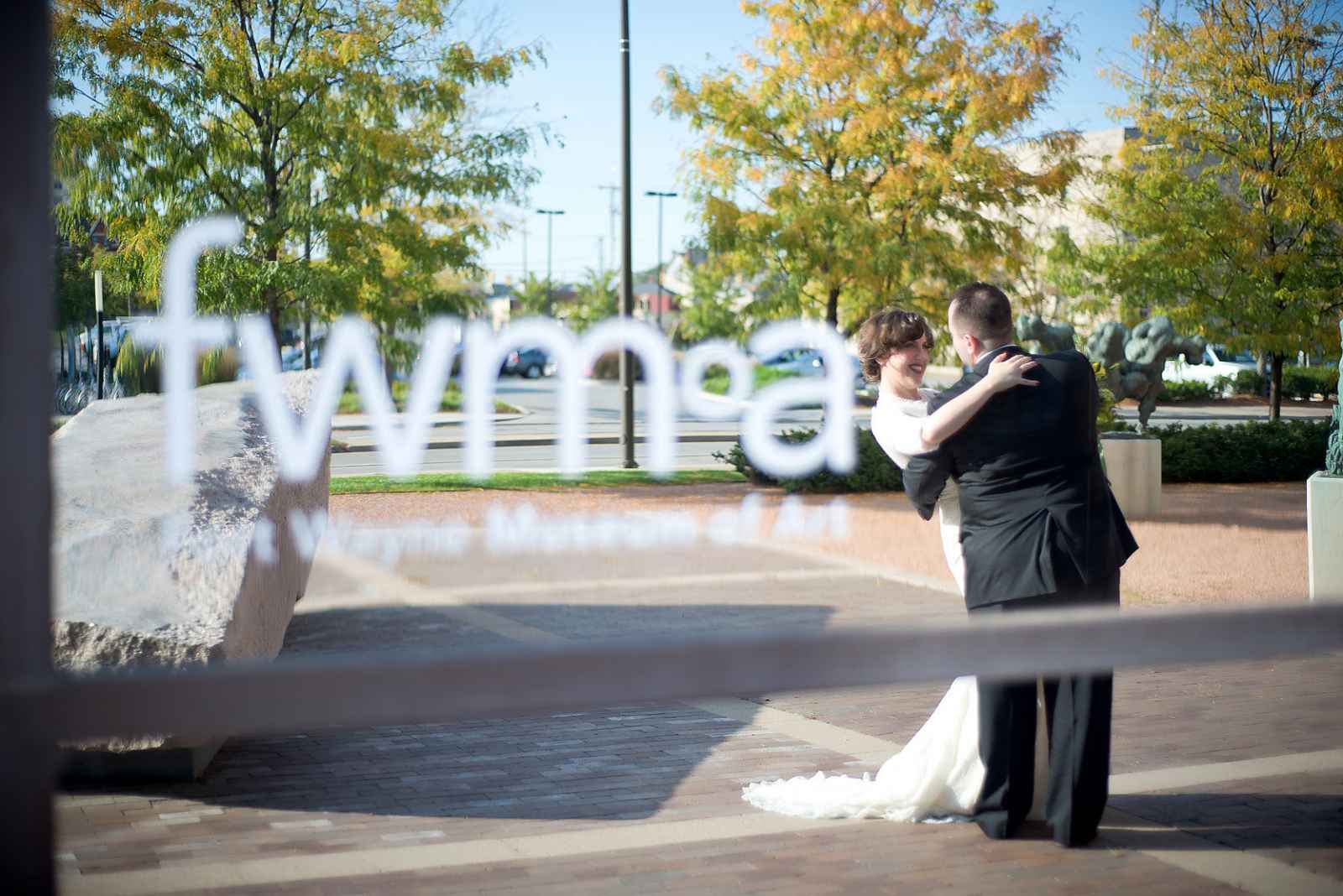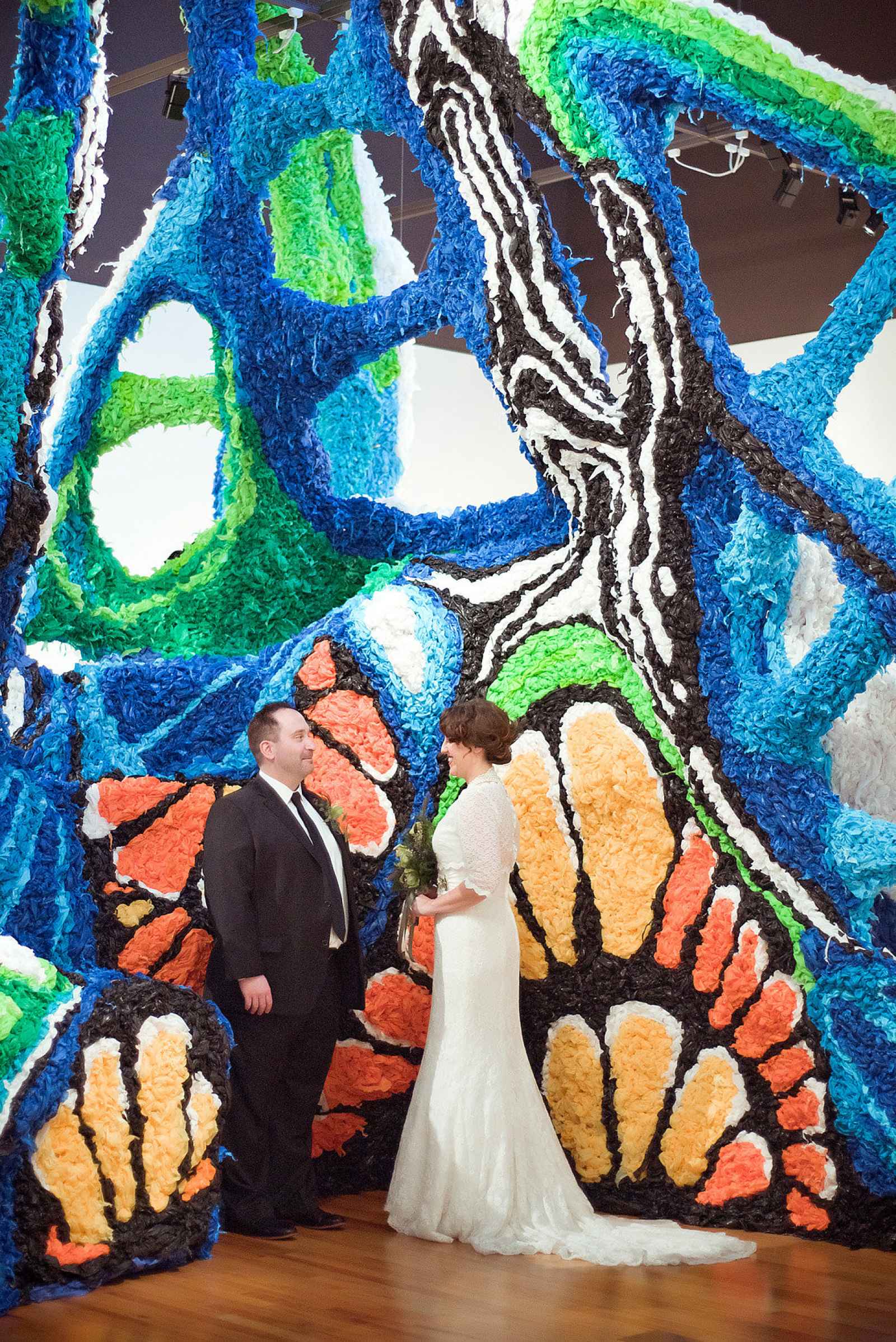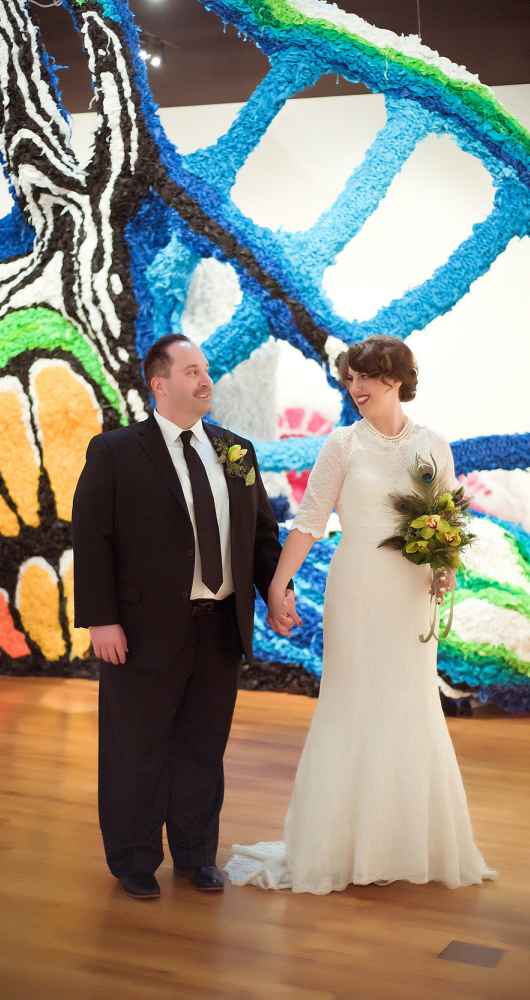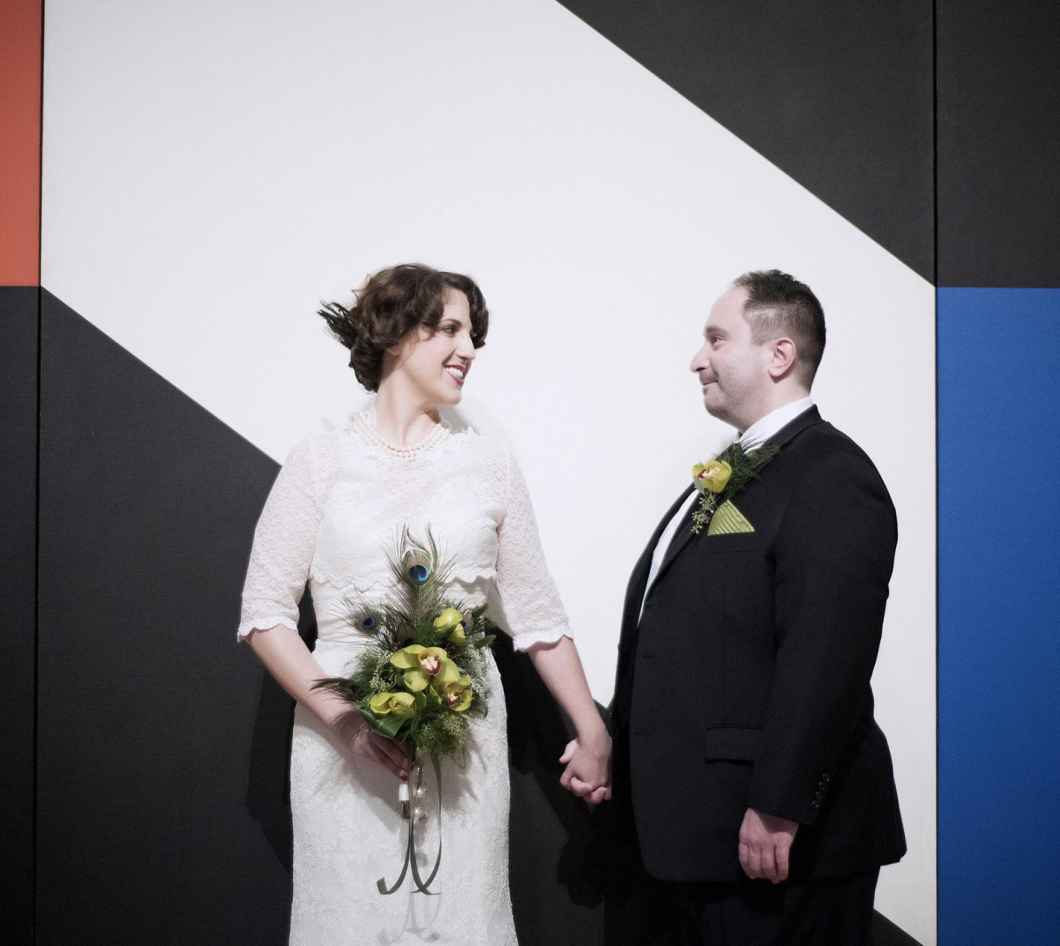 Lauren had long fantasized about a cocktail party-style reception. "It was just a matter of making a few phone calls to formalize plans," explains Lauren. "In fact, I had made a few connections before he had proposed, because I knew it was likely coming. We ended up touring (and booking) our venue a week or so after getting engaged because I wanted to secure that as soon as possible. So, I guess you could say I was pretty on the ball."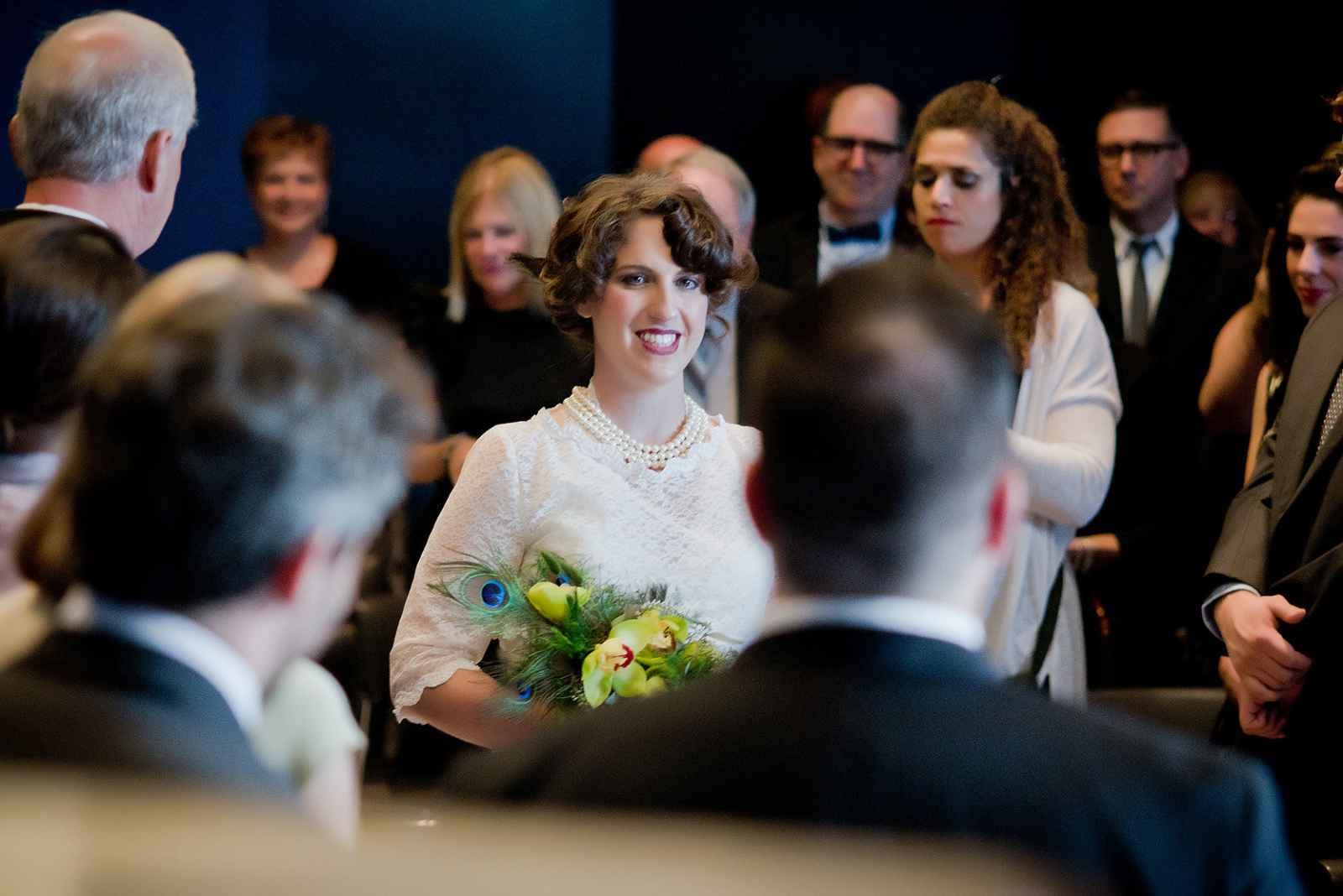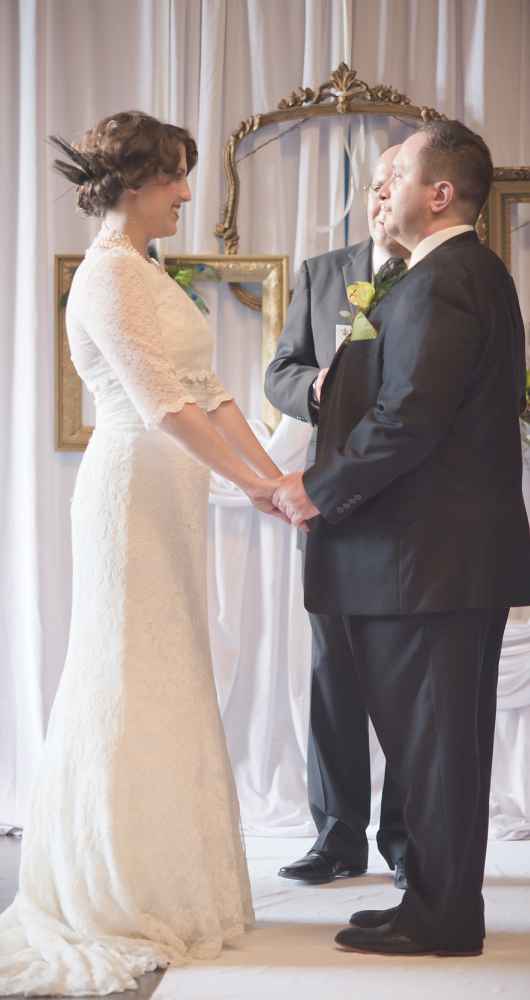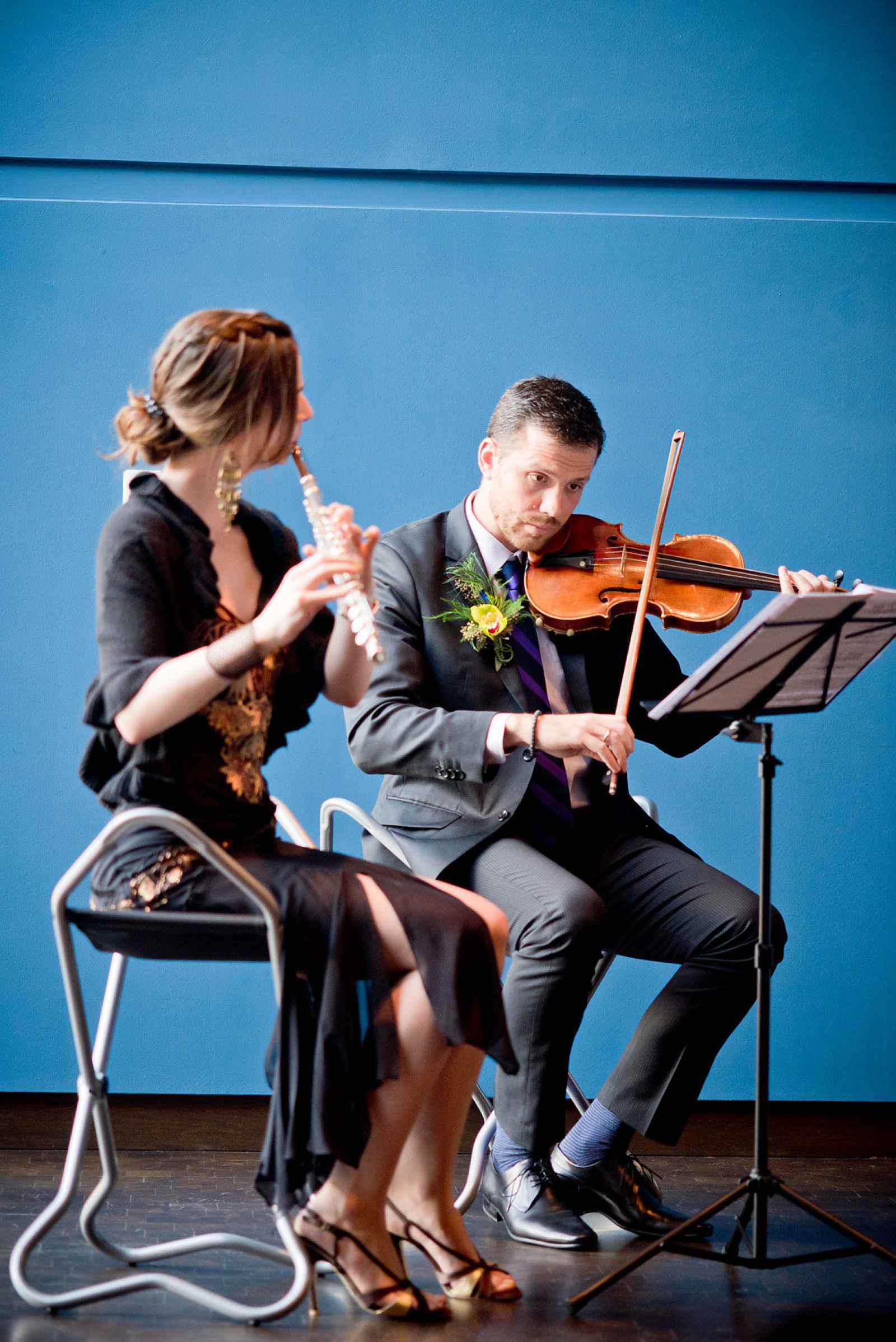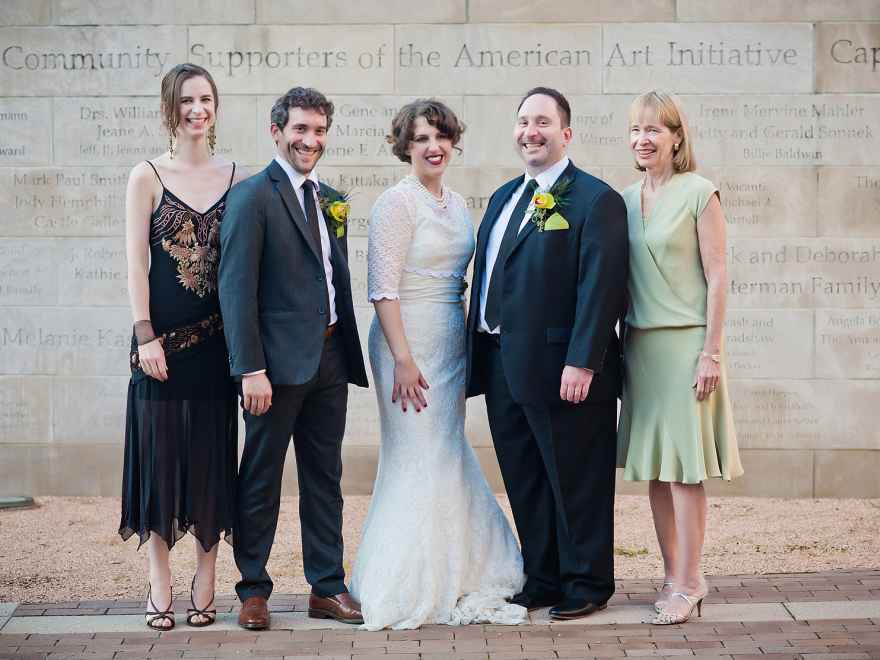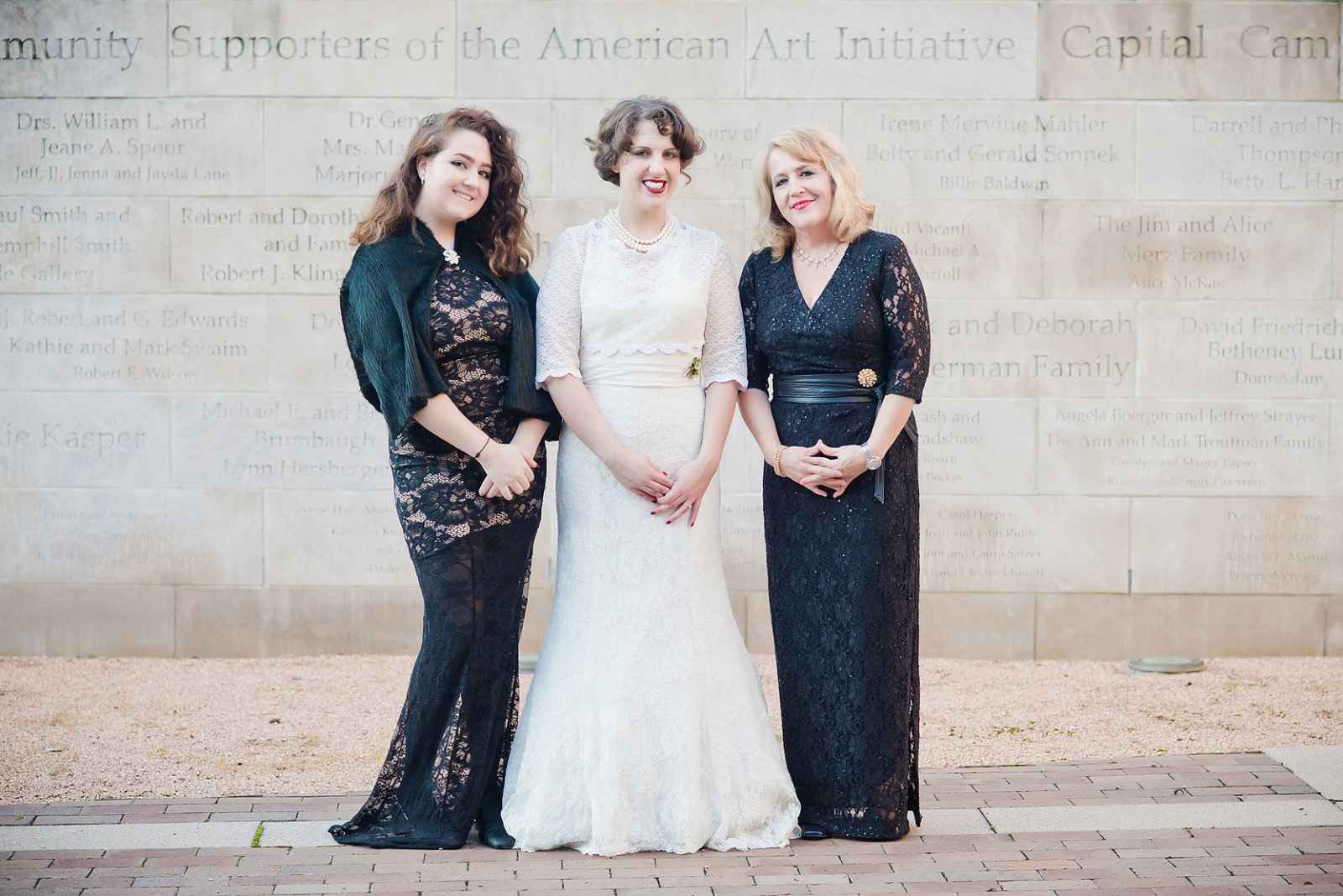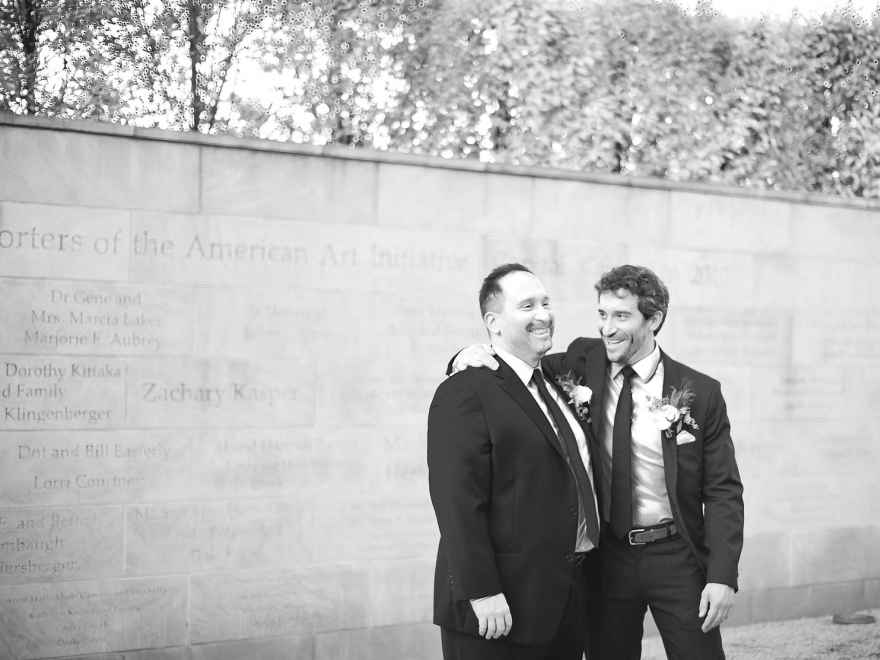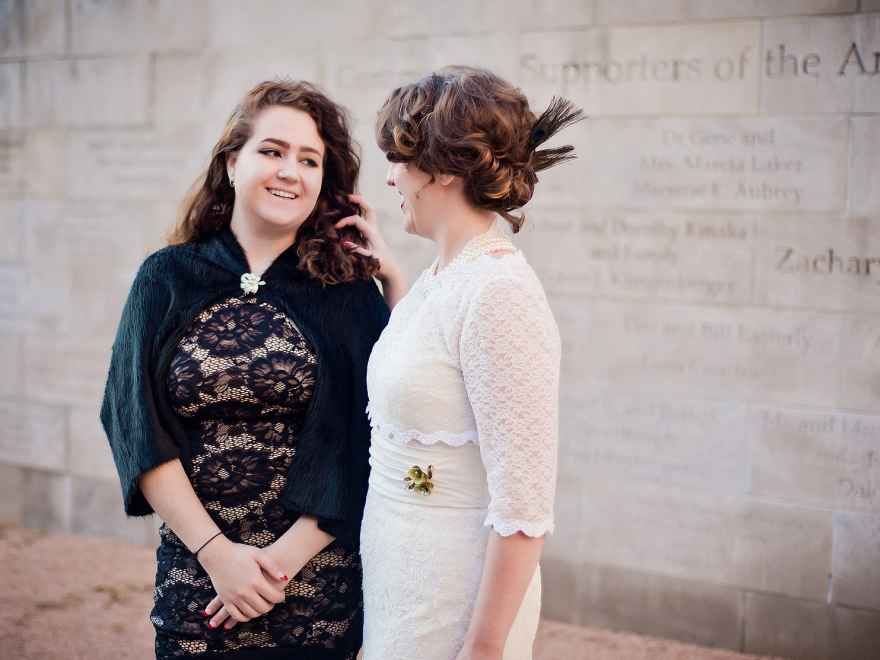 The couple's venue of choice for what turned out to be an Art Deco theme was also the place where they had one of their first dates—The Fort Wayne Museum of Art. Not only was it large enough to accommodate their 150 guests, it was aesthetically pleasing, embodied their love of culture and allowed for the non-traditional style they envisioned. Lauren's best planning secrets? Pinterest and her artistically-inclined mom!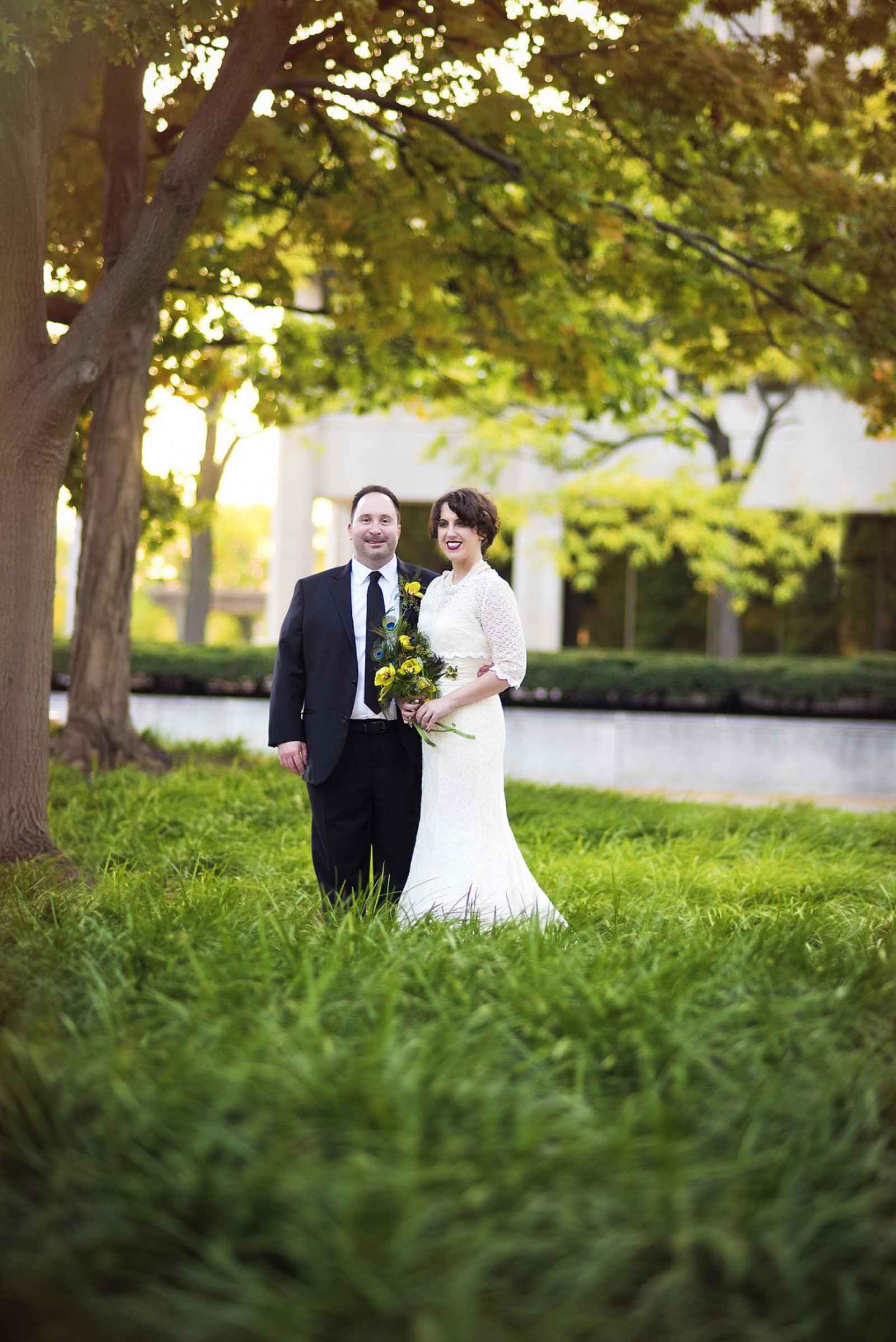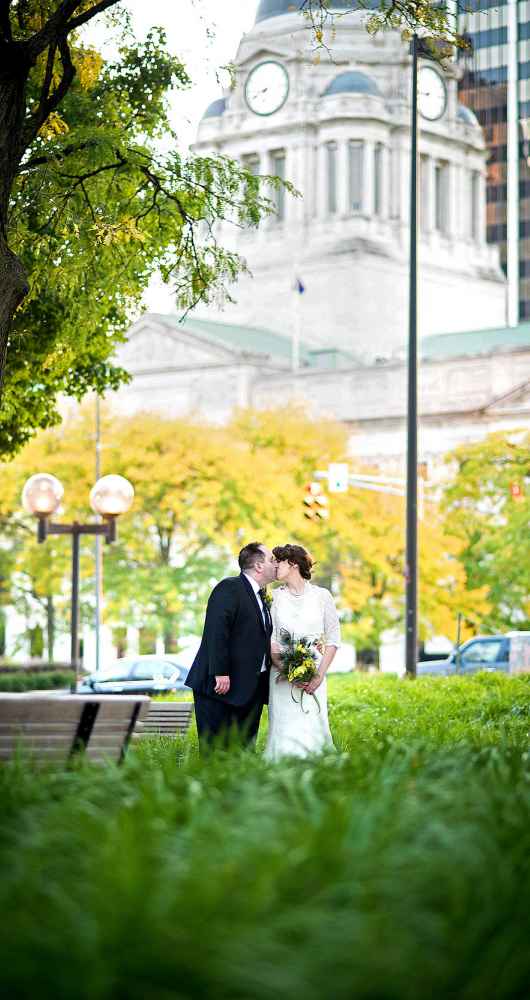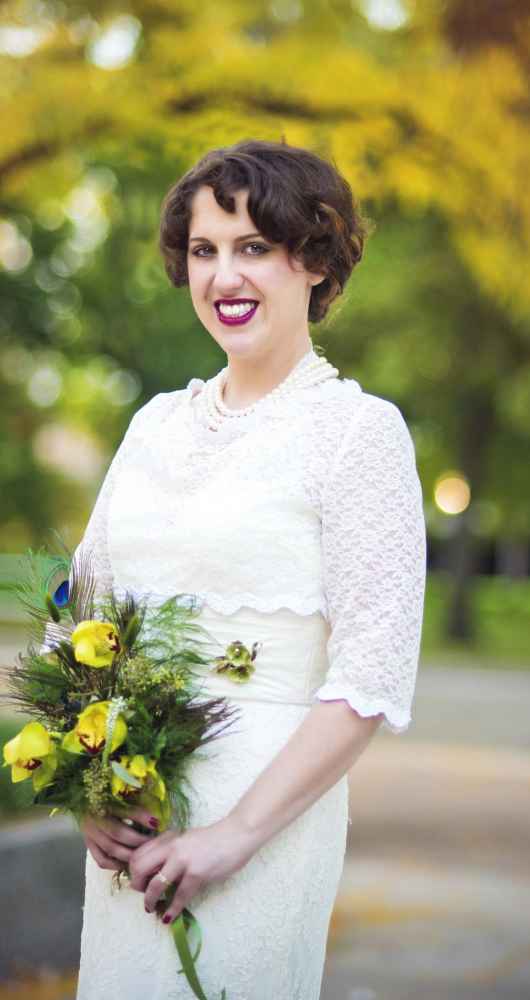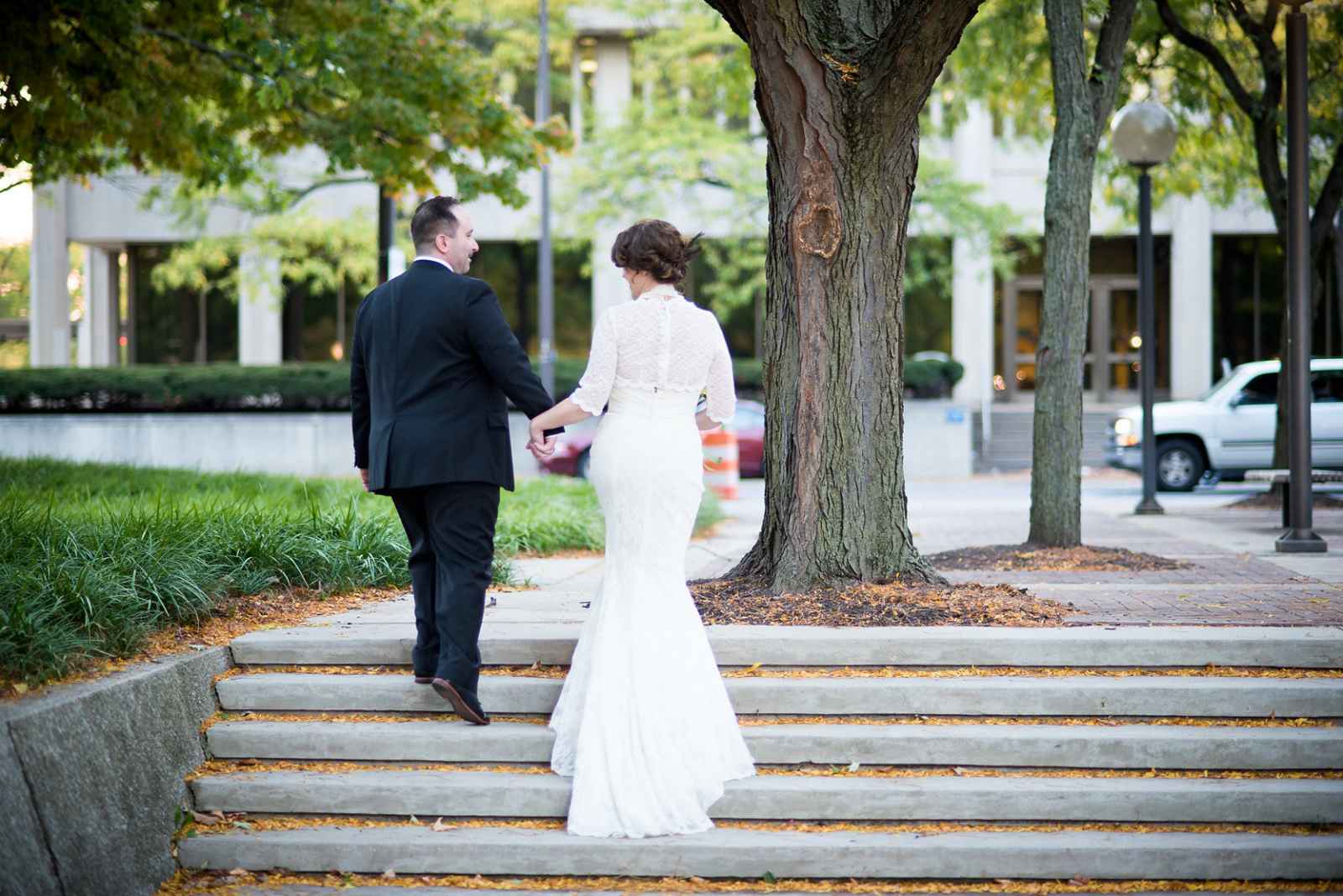 Lauren believes her late grandma, Pat, led her to her one-of-a-kind dress. "She was known for her frugal ways, and it was the cheapest dress in the store," Lauren explains. "And I was able to buy it right off the rack!" I am not one for trendy designs, so I knew it was going to be a challenge to find something local—but I did!" The dress was a white and cream lace halter with a thick, waist-flattering belt. "I had a special bolero jacket made by Totally You Alterations," says Lauren. "They did a masterful job. The jacket looked like it was part of the dress! I got so many compliments on it—that it was perfect for me and made the dress look like a completely different garment in a good way."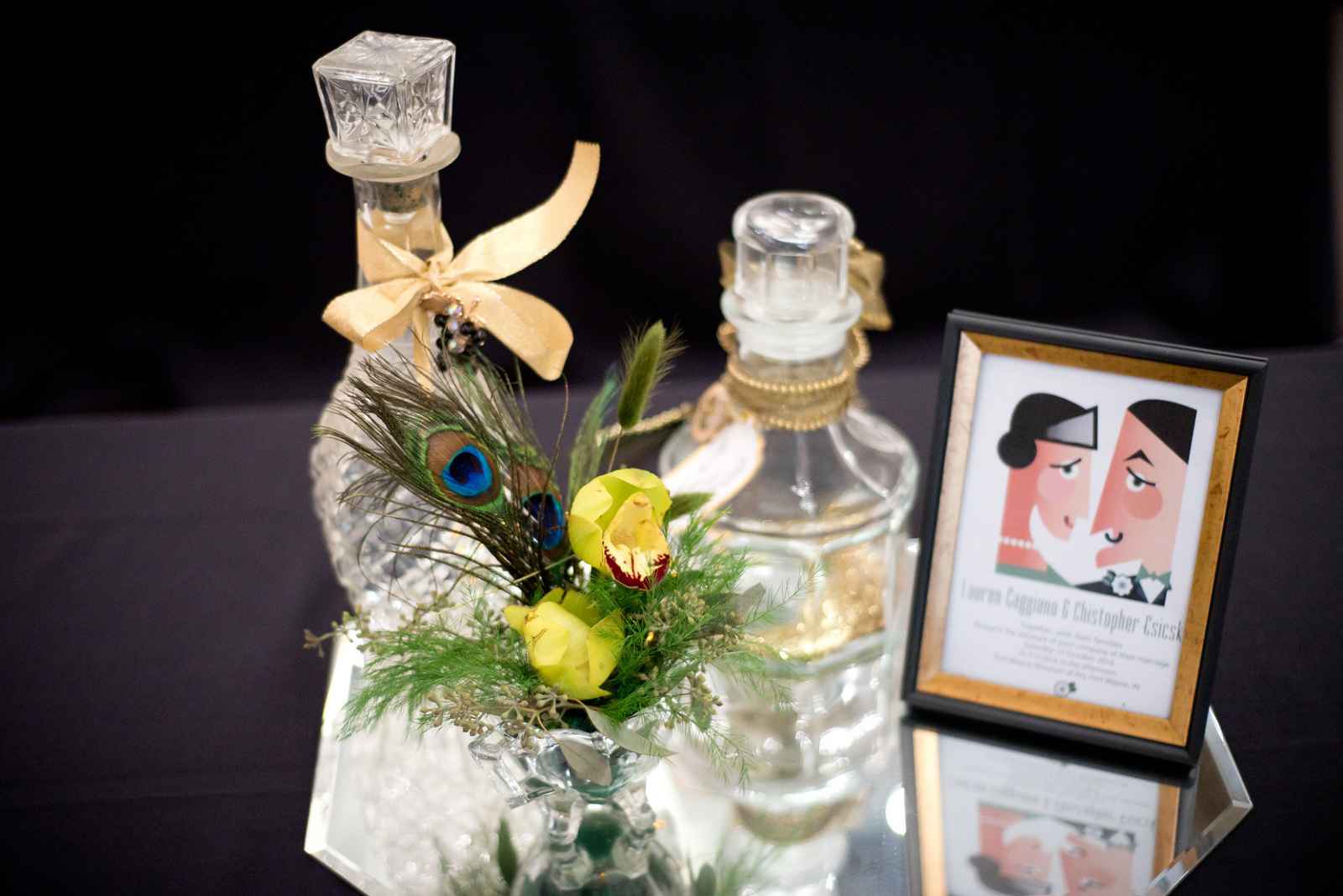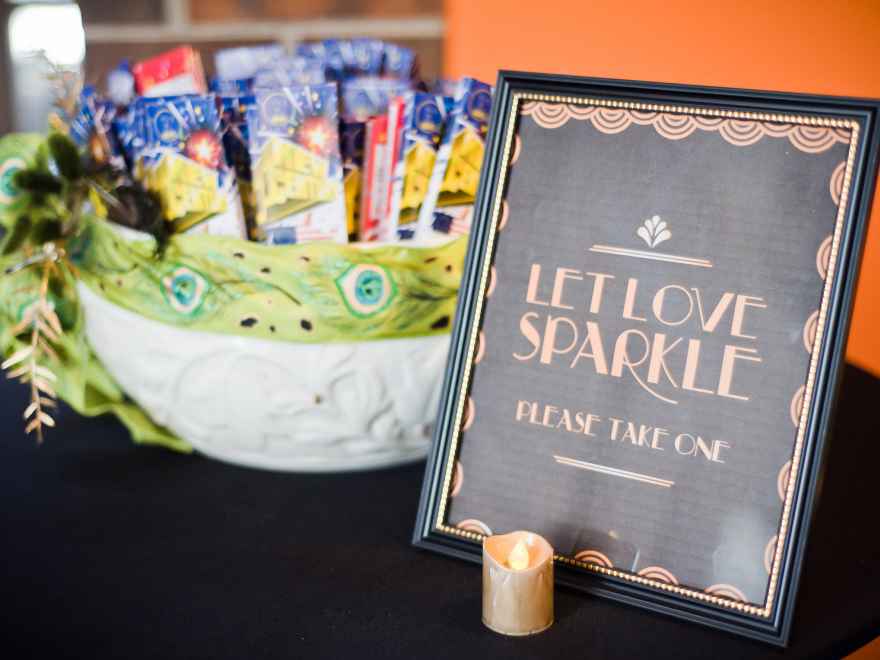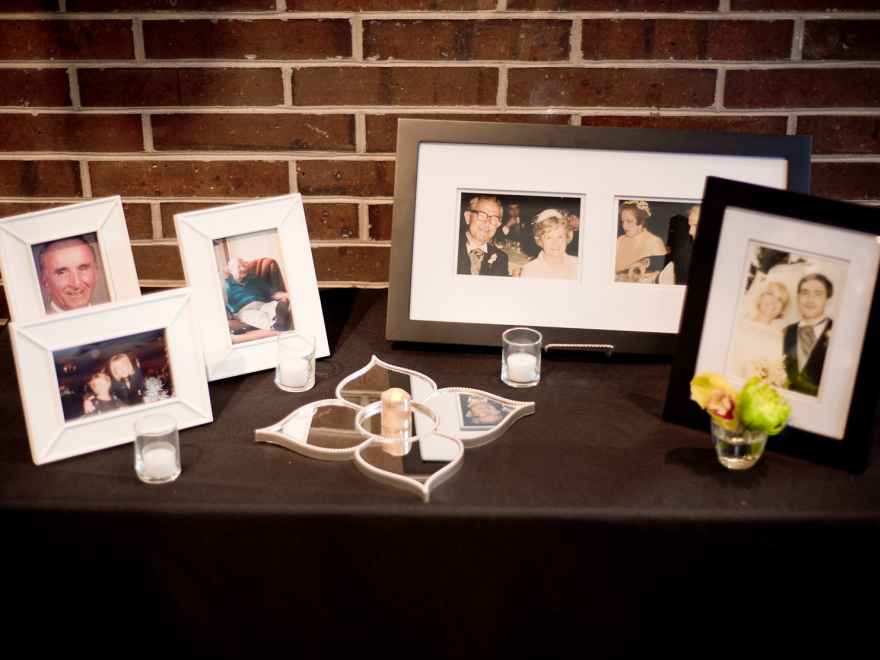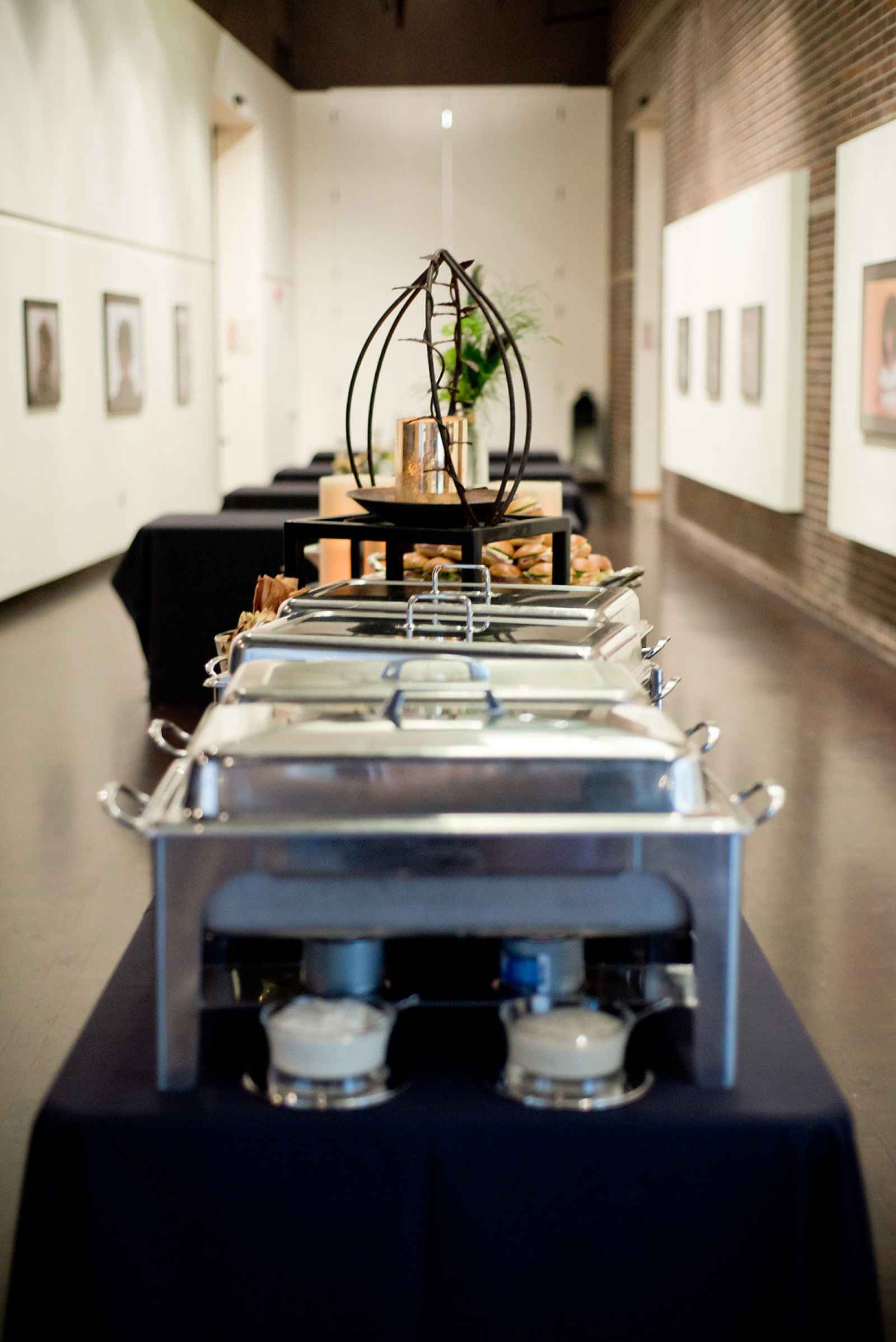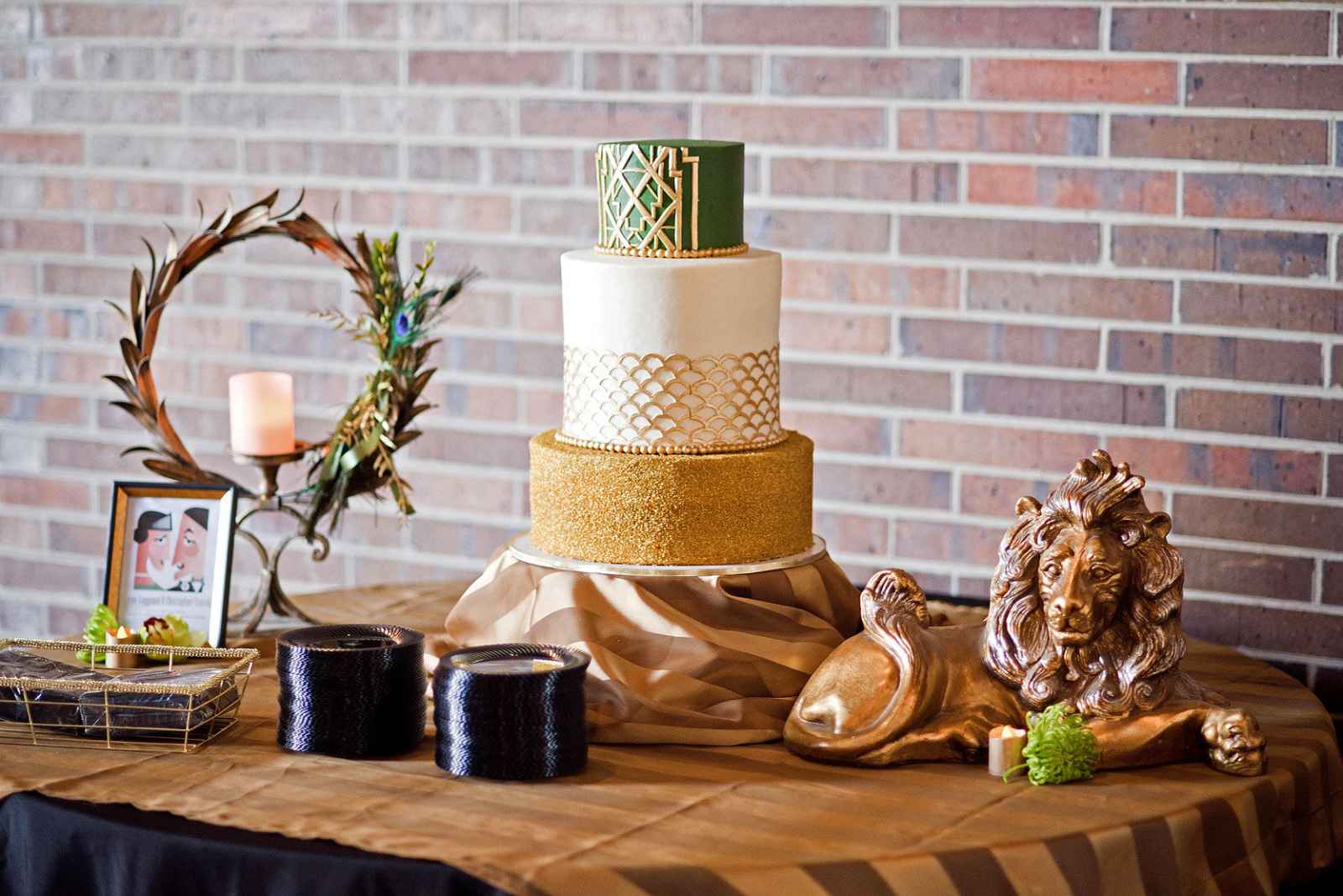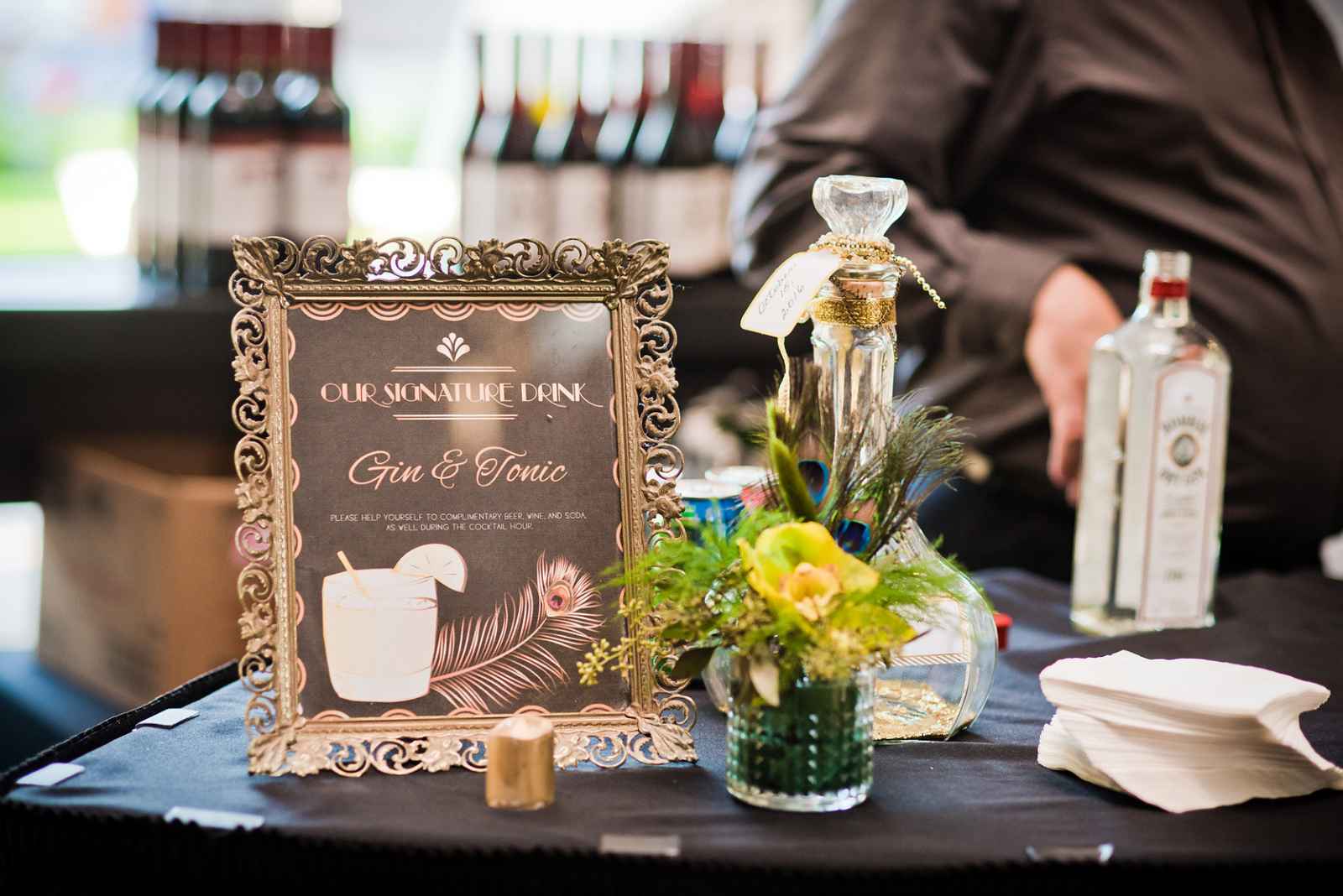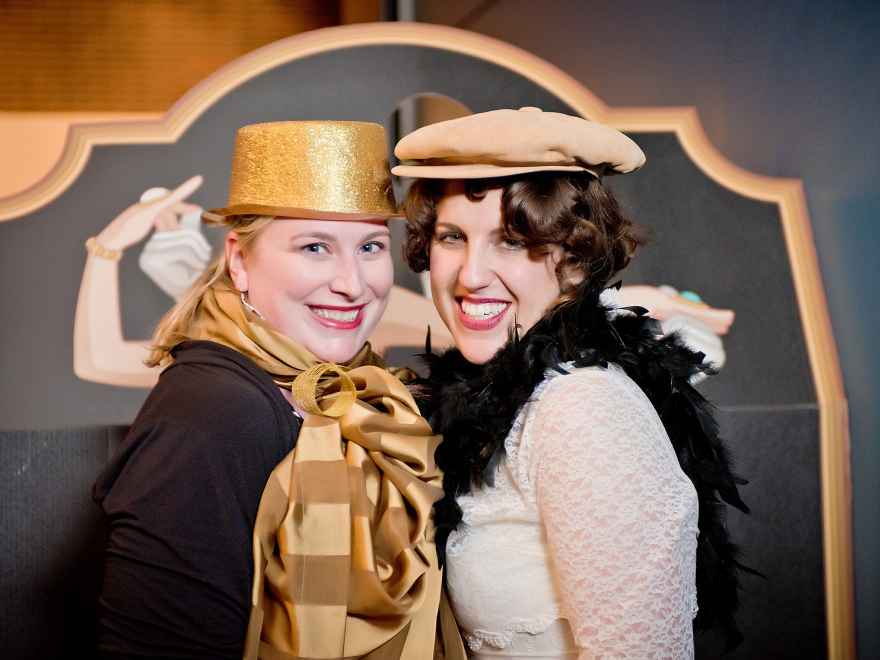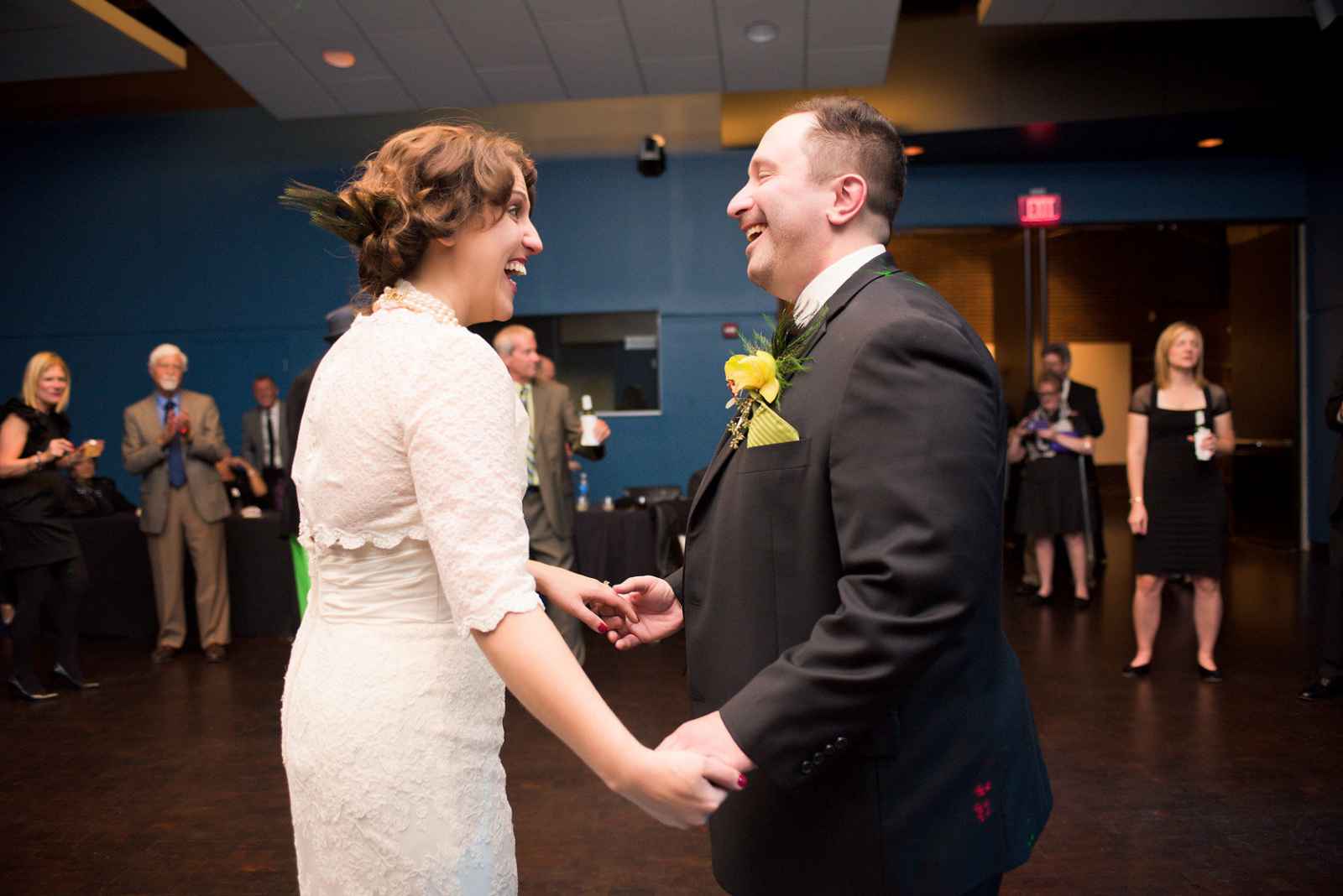 When it came to the overall look and feel, Lauren wanted something classy and period appropriate. "The moss and gold theme fit in well with the fall season as well as the 1920s aesthetic," says Lauren. She adds, "The stars of the show were the peacock feathers and orchids. I even had peacock feathers in my hair!" Lauren's true favorites, however, were the table decor her mother made using decanters, beads, brooches, framed invites and more. Lauren says, "I would be remiss not to mention the custom designed wedding invitation by Chicago artist and my husband's cousin, David Csicsko. It was a work of art in and of itself and truly captured our essence."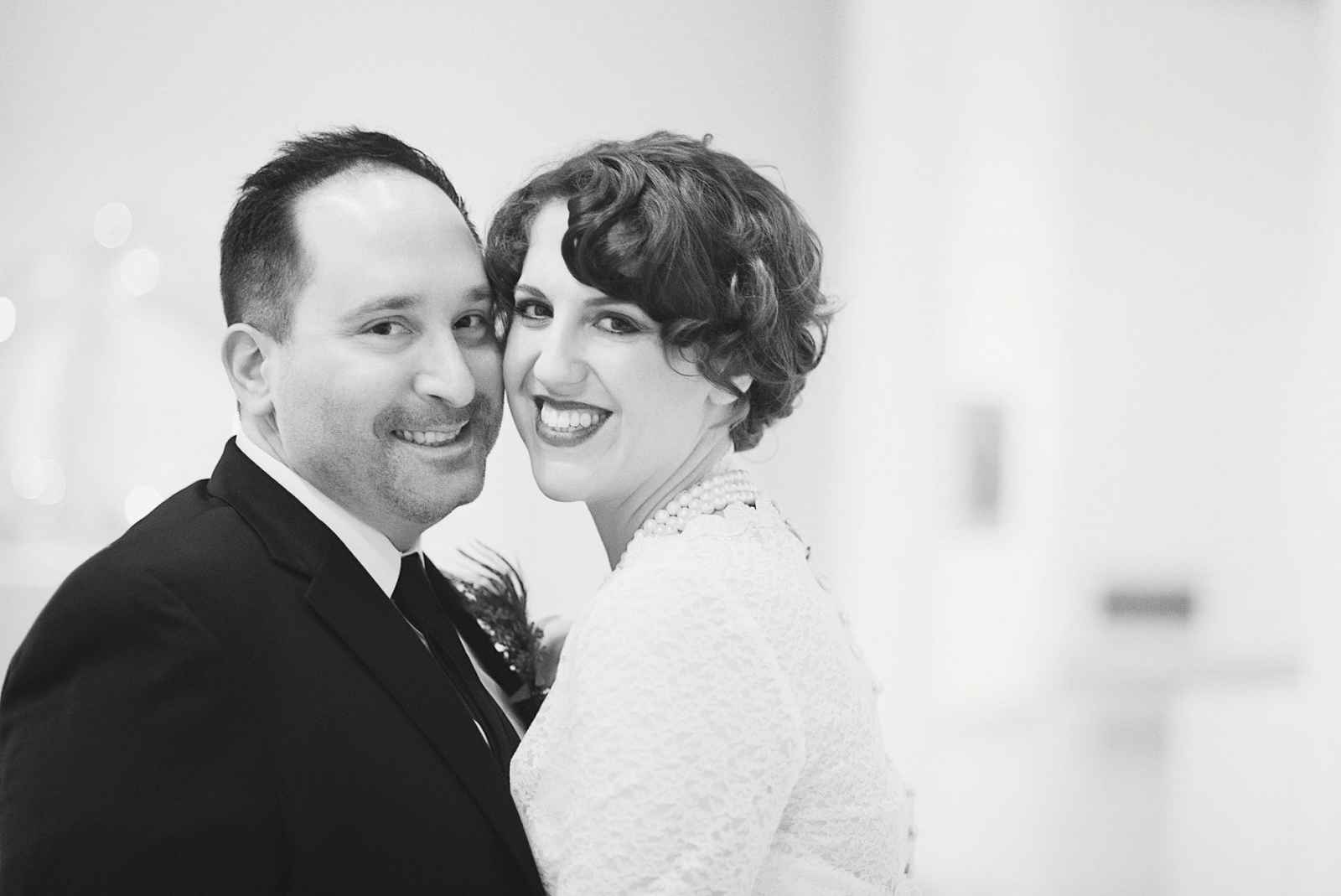 WHAT WE LOVE
This D.I.Y. bride put her time and energy into her dream wedding and it literally paid off. She says, "I took on a lot of extra projects to help pay for things. It was a struggle at times to juggle everything. I was intent on not racking up any debt related to wedding expenses—and we succeeded!"
 
ADVICE FROM THE BRIDE
Lauren says, "I can honestly say we did things our way. We didn't spend as much as we could on say food and drink, but I think the consensus was that everything was classy. I recommend that a bride and groom try to pay for as many expenses as possible themselves, as to avoid losing the ability to make decisions. Your wedding day should be yours and yours alone."
are you a bride-to-be?
We'd love to plan with you on weddingday-online.com. Let's get started!
 
are you a wedding extraordinaire?
Join WeddingDay Magazine in inspiring brides by partnering with us! See how here.