Lindsay and Stephen Panah met during their initial years of college at Indiana University through mutual friends, simply becoming casual acquaintances. As fate would have it, they were never more than this until Lindsay's senior year and Stephen's final year of grad school. Lindsay recalls, "We ended up really hitting it off while watching IU basketball play in the Sweet Sixteen at a Bloomington bar. If you are an IU fan you know it was a horrible game, but we were the happiest people that night hanging out with each other...and the rest is history!! Stephen took me on our first date to Chocolate Moose in Bloomington for ice cream (obviously, a smart guy) the next week and we started to officially date very shortly after that."  It was at the Indianapolis Museum of Art where Stephen proposed among the Lilly gardens, complete with a picnic of wine and cheese. To Lindsay's surprise, he took her on a walk and arranged to have a photographer ready at the very spot he planned on proposing. "It was perfect and simple!" Lindsay says.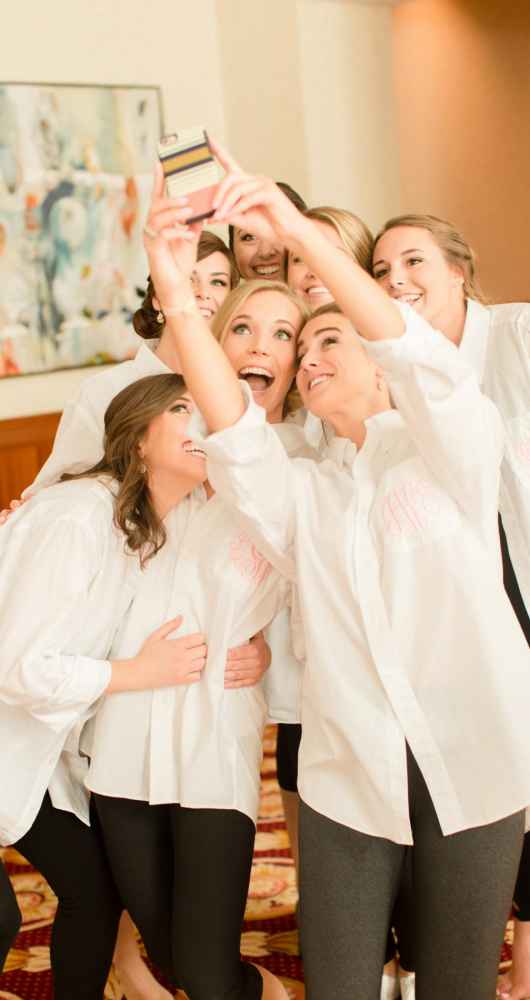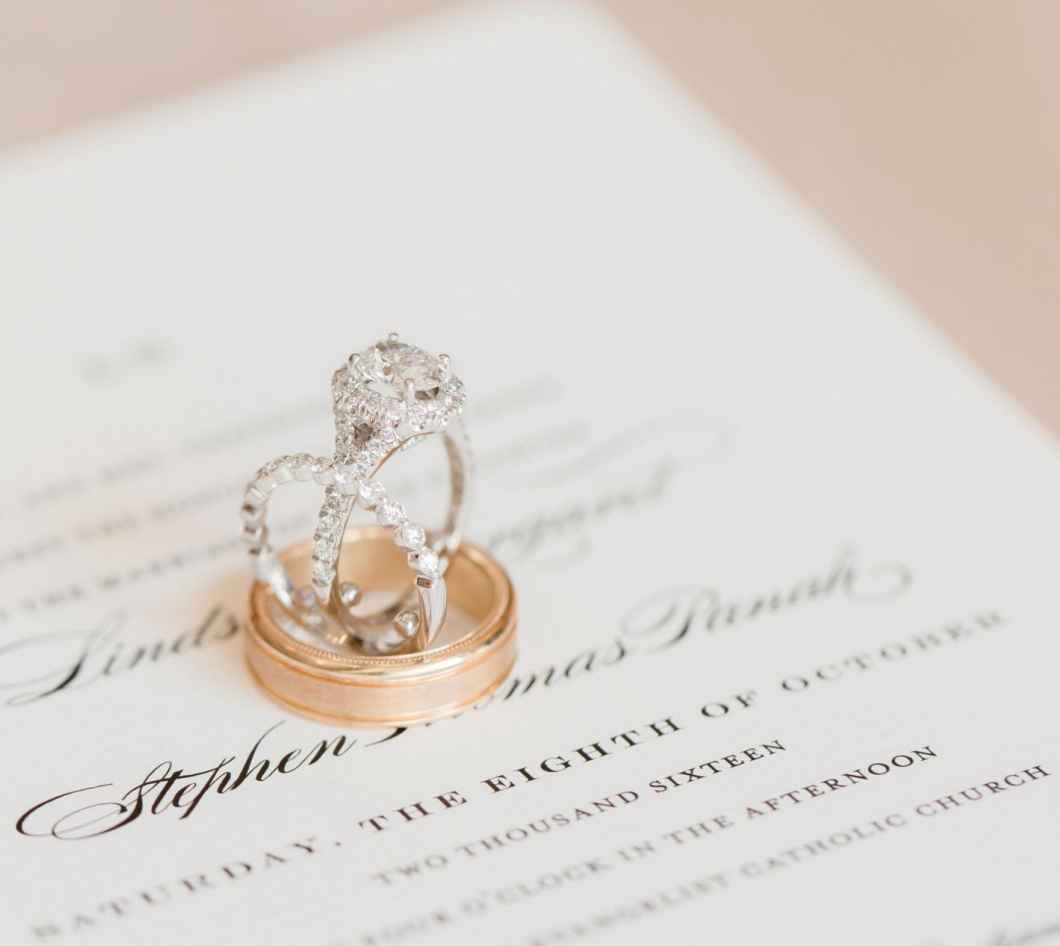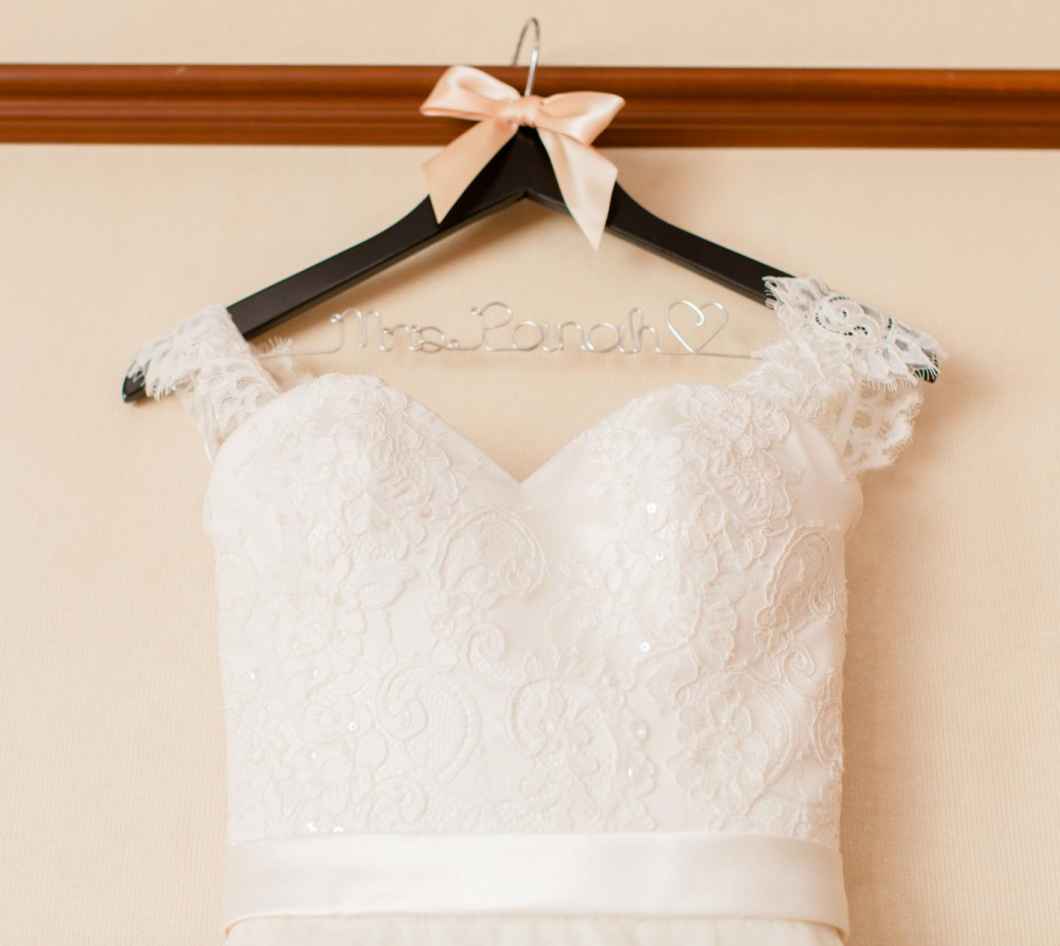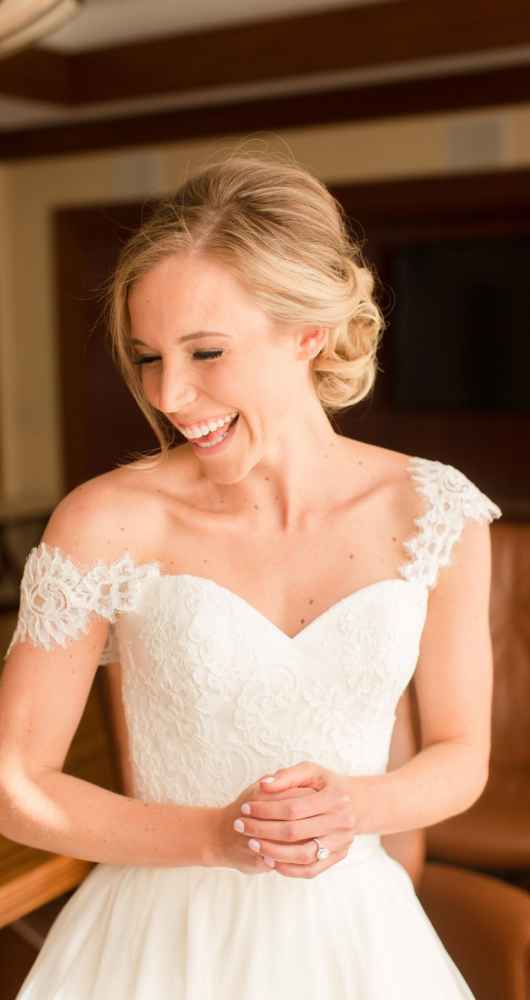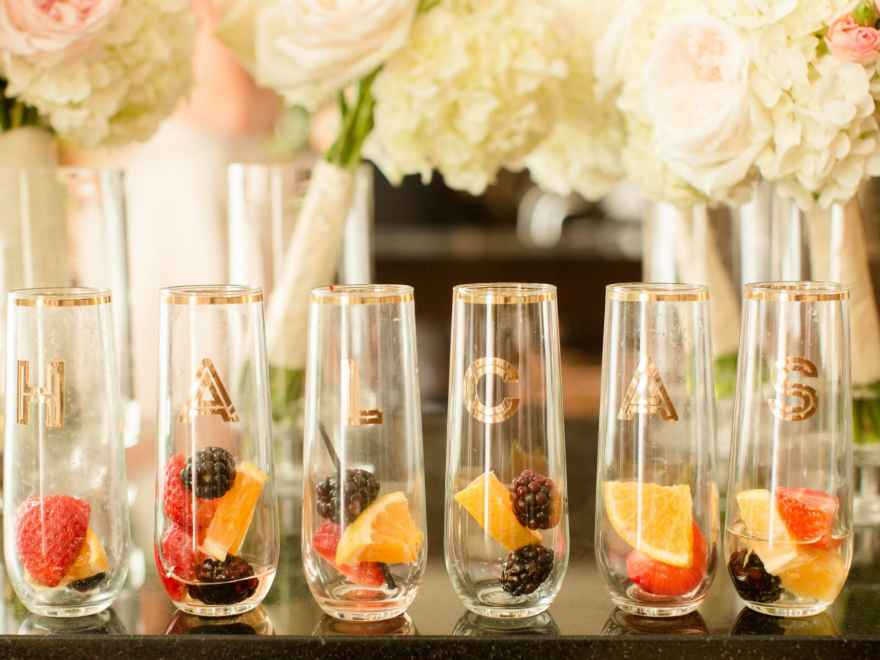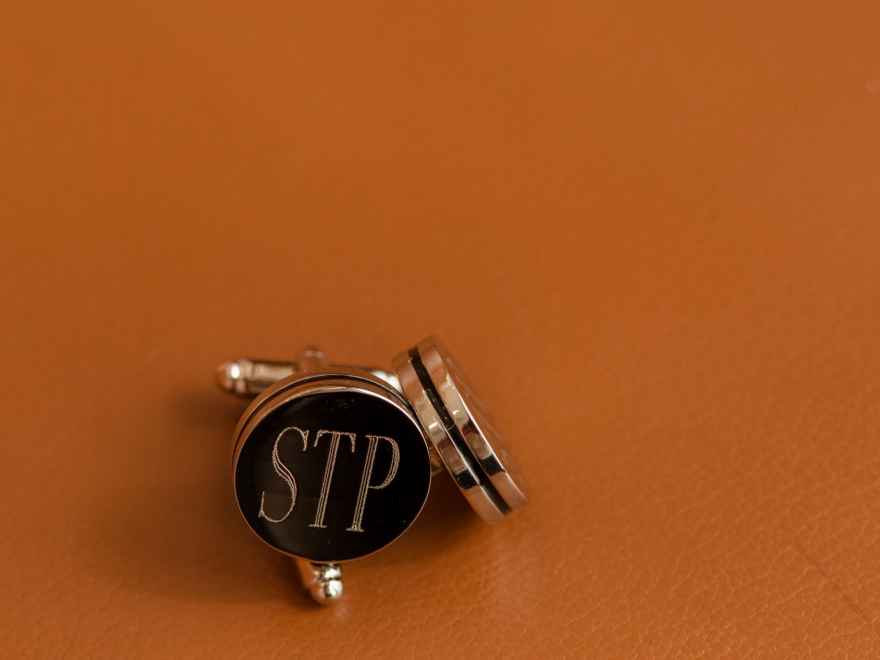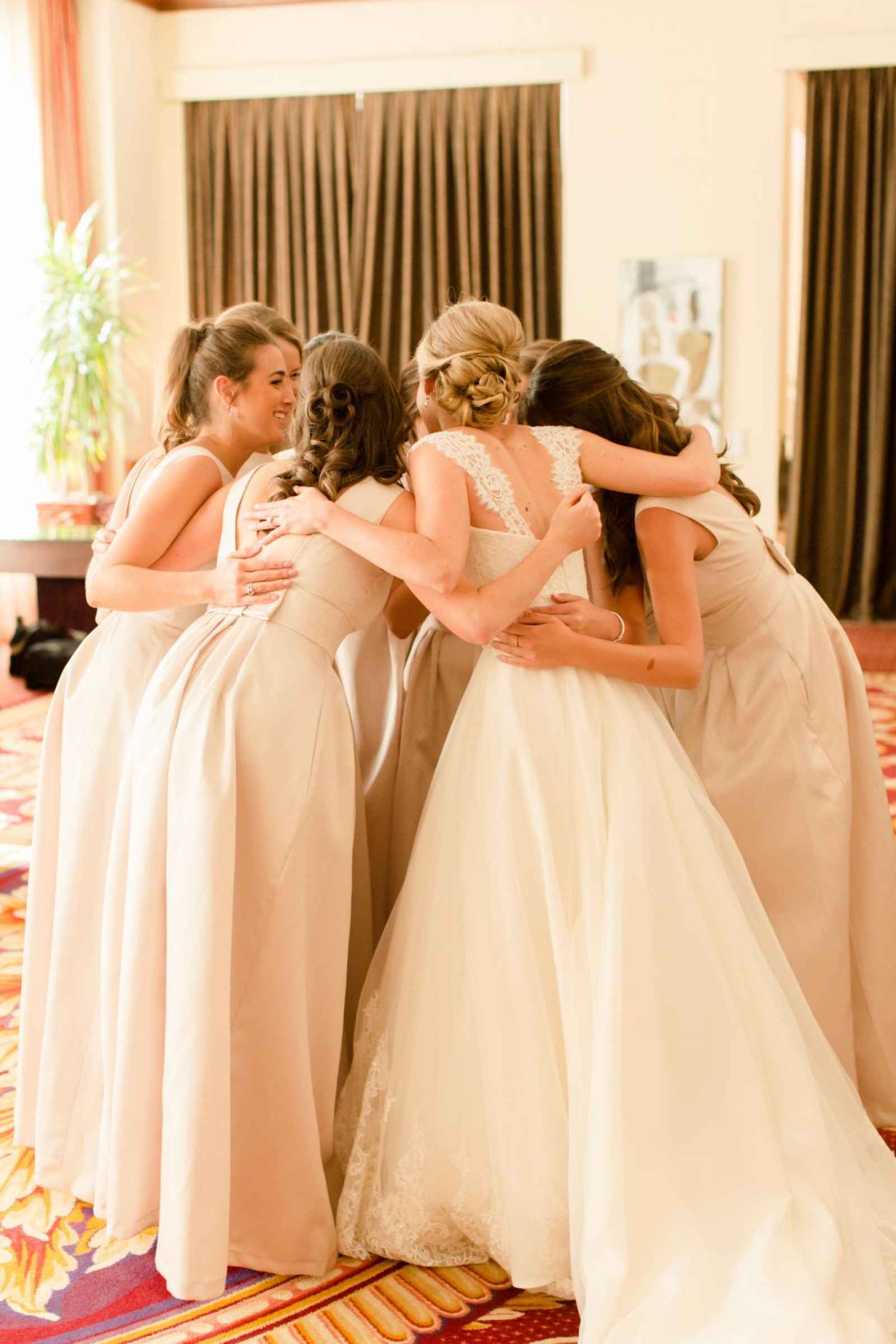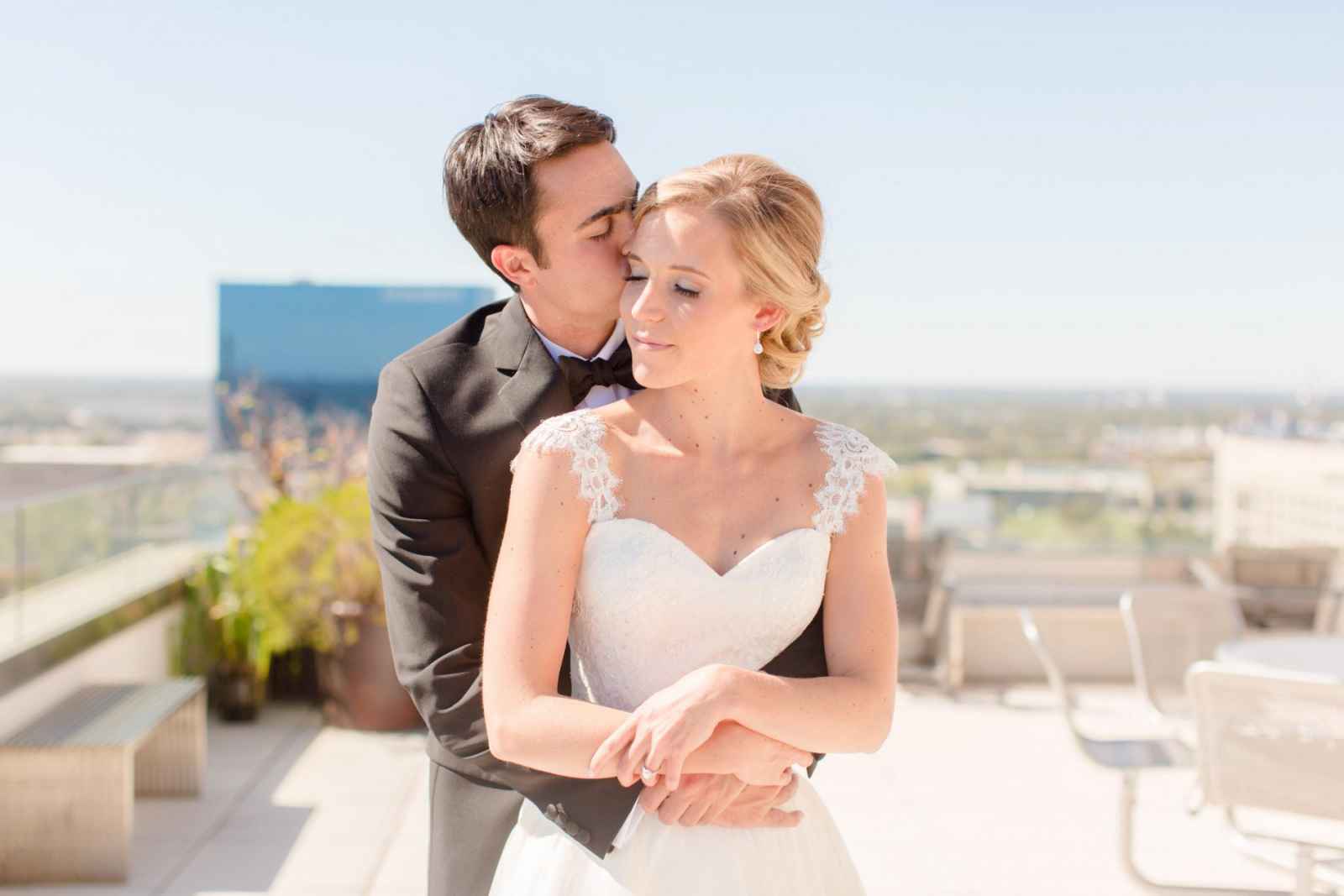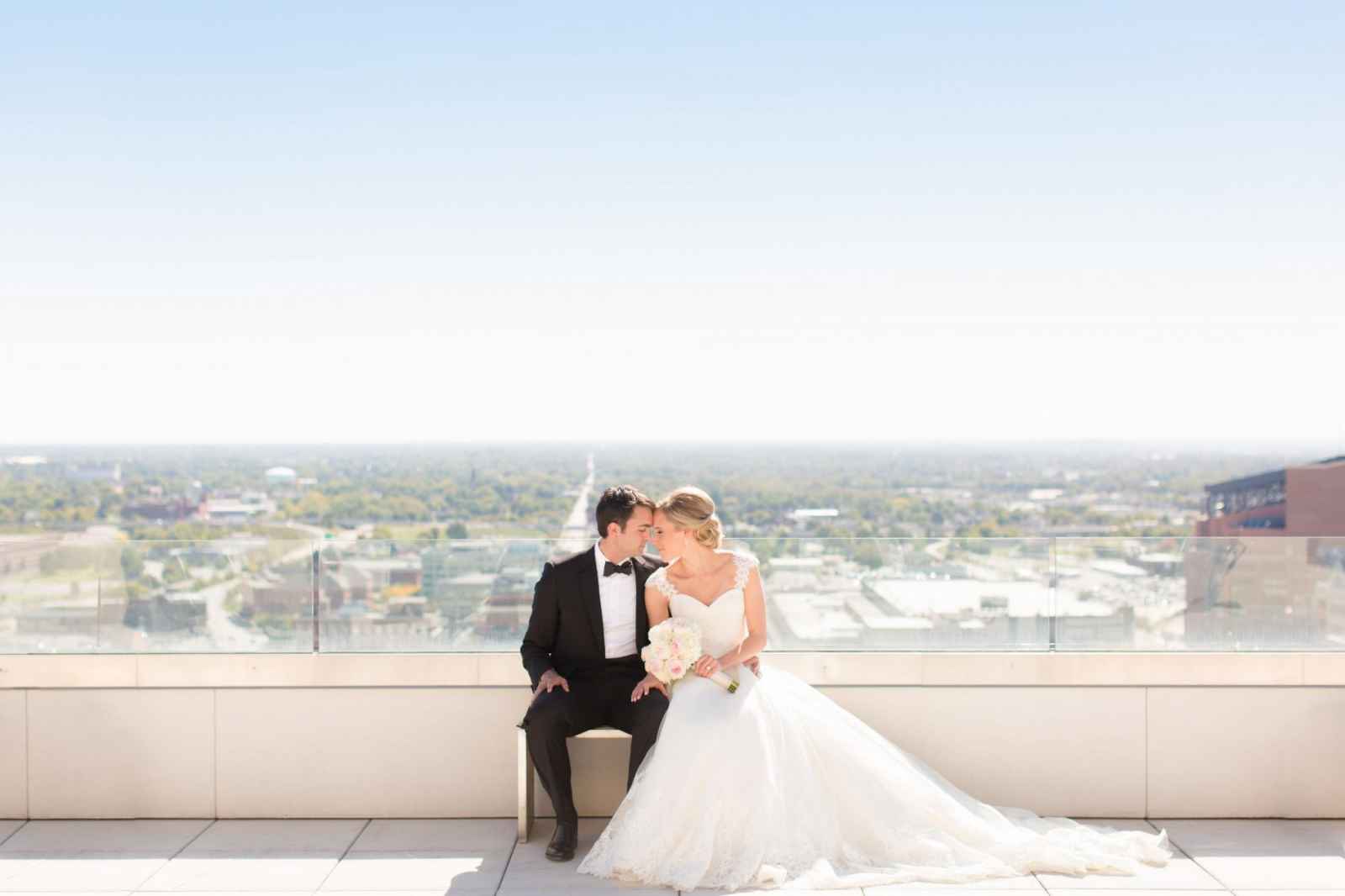 So how did Lindsay begin the planning process? Her mom! "I was never the type of girl who had been dreaming about her wedding since she was a little girl," she says. "However, my mom and I have very similar tastes and she helped us with a lot of it. Me and Stephen are both very busy with jobs and school so she was so valuable. She organized this huge binder with a million tabs and helped keep me on track!" Although Lindsay wasn't exactly sure what route to go, she knew she wanted her wedding to be "classic, elegant and simple" so that she could look back on photos one day and still love what she saw. She also knew she wanted a large wedding "that turned into a big party by the end of the night!" (Dare we say a #panahbonanza?!)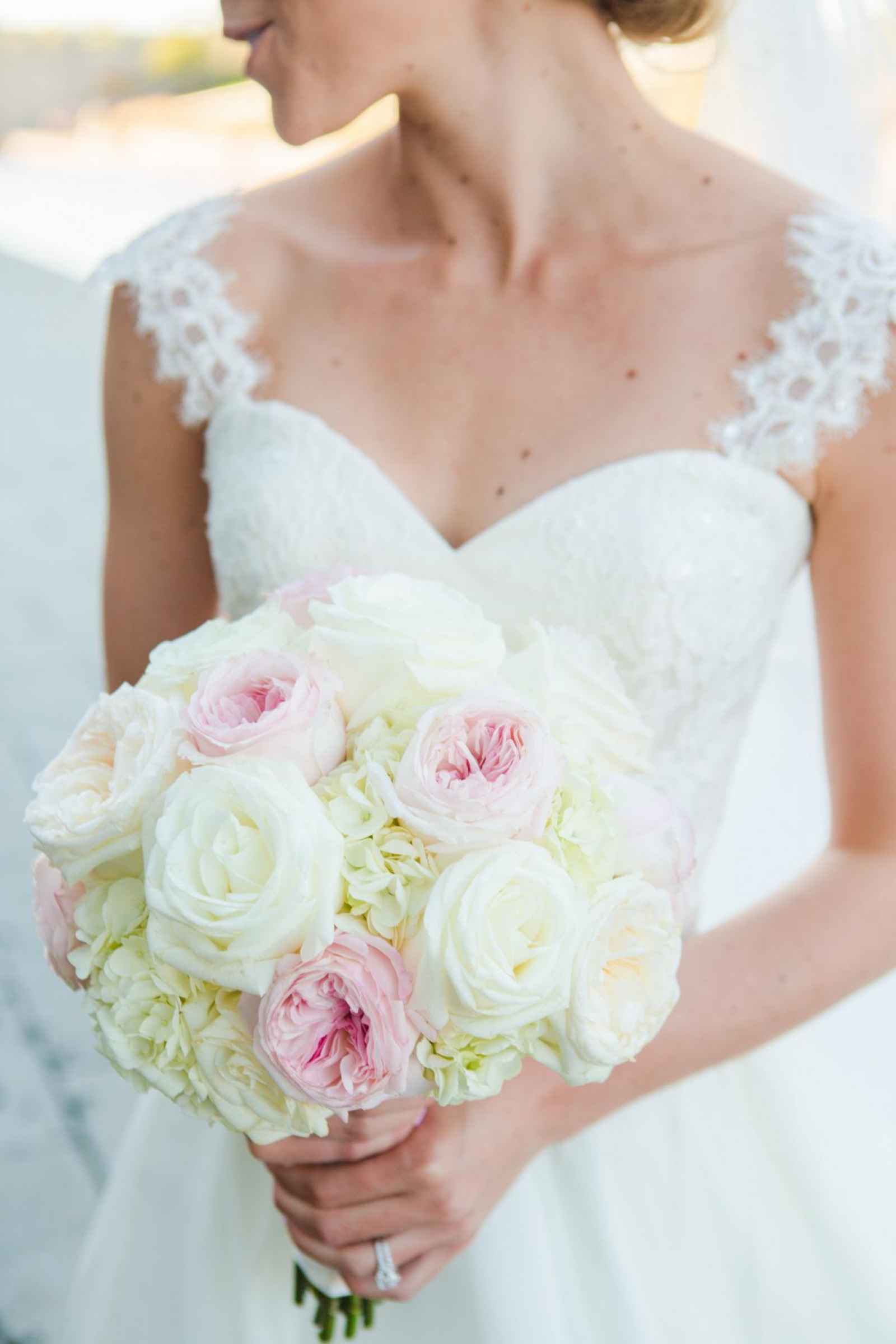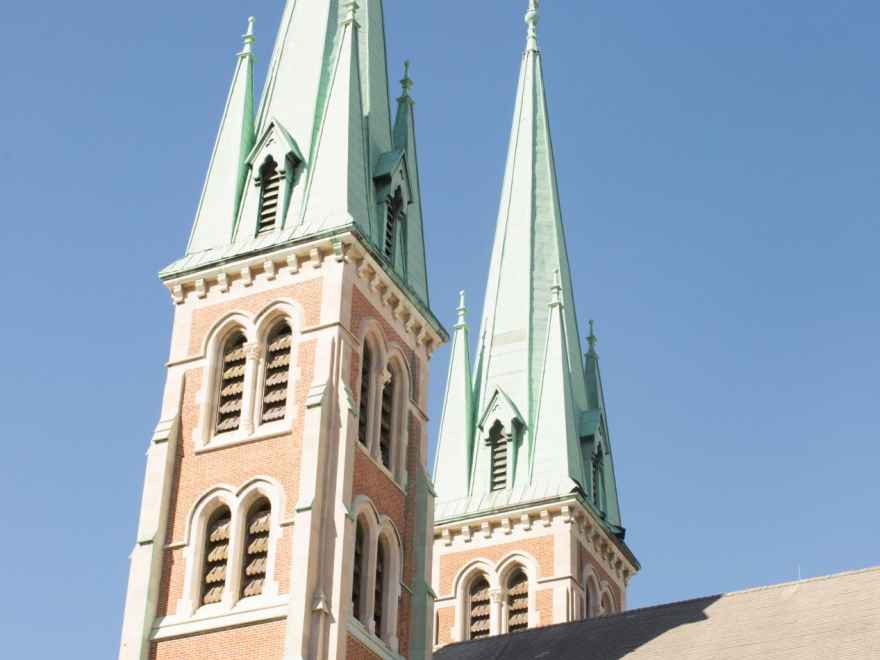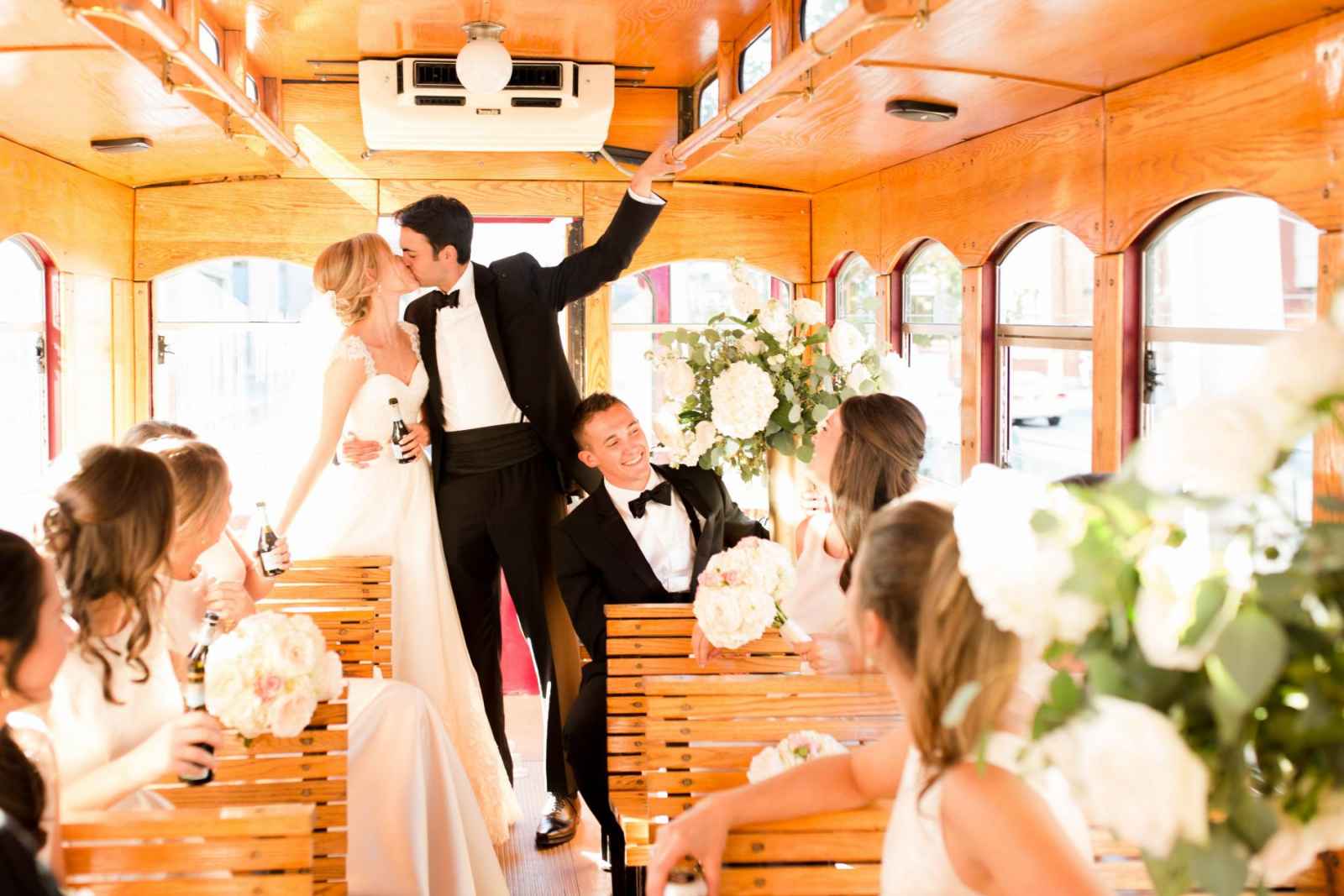 In order to achieve the elegant and classic style that Lindsay and Stephen sought, they chose the Conrad Hotel. The location was key as they knew they wanted their wedding to be in downtown Indianapolis as most of their relationship had taken place there. Additionally, they liked the Conrad's good reputation of having a well-organized staff, the fact it was attached to the hotel (to accommodate their many out of town guests) and the "amazing" food.  Lindsay says, "For the ceremony, I wanted to get married in a Catholic Church and I wanted to get married downtown. This was an easy one because St. John's is absolutely stunning."
 

A lot of research went into Lindsay's decisions as she was the first of her friends to get married and did not have many recommendations to rely on.  She says, "I knew Sami (of Sami Renee Photography), our photographer, from high school and had seen the amazing work she does so that was an easy decision. Hair and makeup was tricky—I used Eye Do for makeup and my regular hairstylist for my hair. They were both wonderful. I would just recommend doing a trial before you book hair/makeup if you are not familiar with them. I tried a handful of makeup people before I decided. For a videographer, I just knew the type of video I wanted so just looked up videographers on the Knot in the Indy area and then looked at their websites for example videos."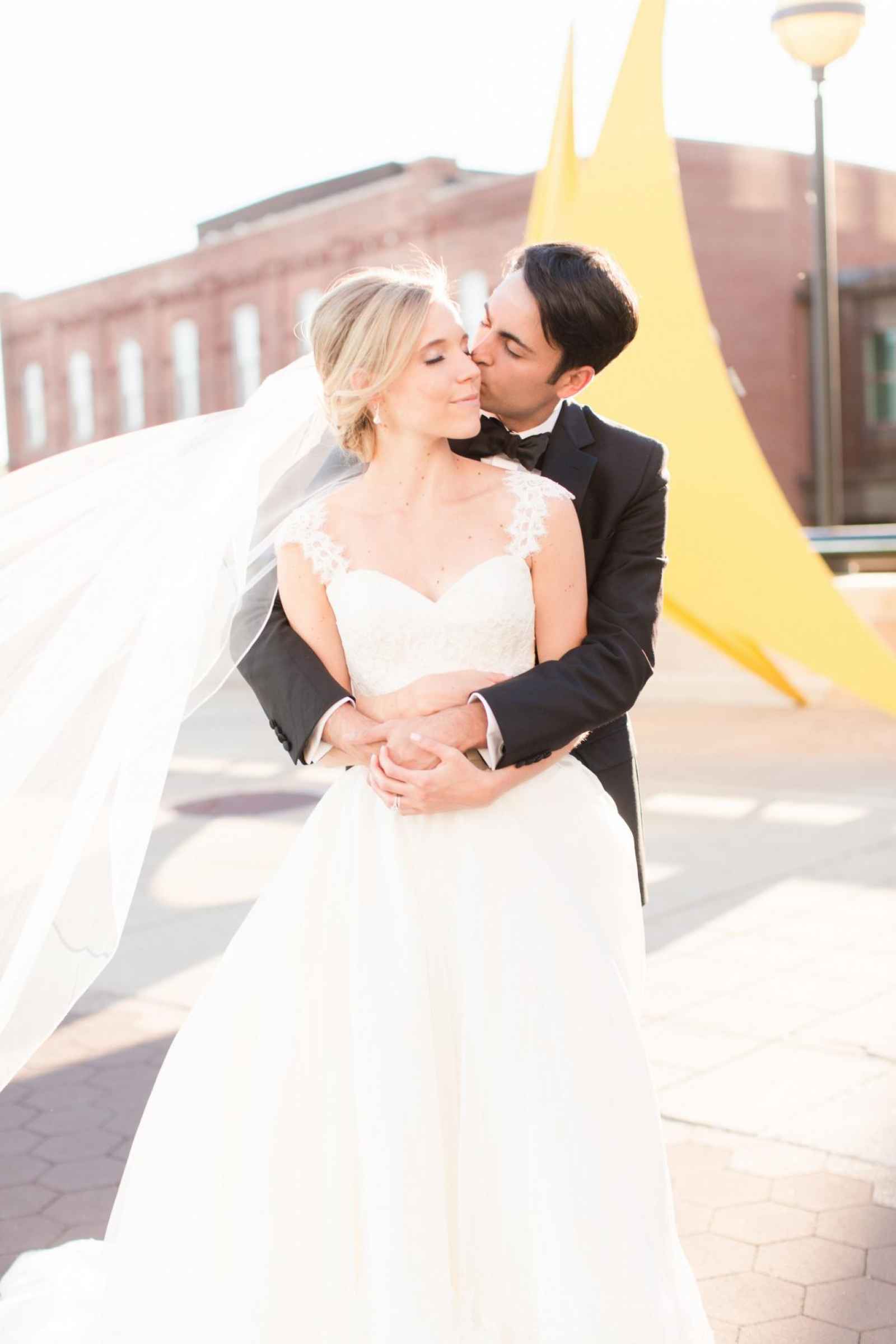 Lindsay fell in love with her Augusta Jones "Kiera" dress from M.H. Pomanders, even though it was not the dress she initially envisioned. "I thought I would wear something form-fitting, not strapless, and simple," Lindsay says.  "I also said I didn't want a belt. Well, the ladies at M.H. Pomanders convinced me to try something outside of my comfort zone and the pulled this huge dress out. I agreed. I put it on and started laughing because it was so perfect. It was also strapless, definitely not form-fitting, and it had a belt—but it was definitely 'the one'. We ended up adding lace straps to it though. Definitely, try on dresses you aren't sure about."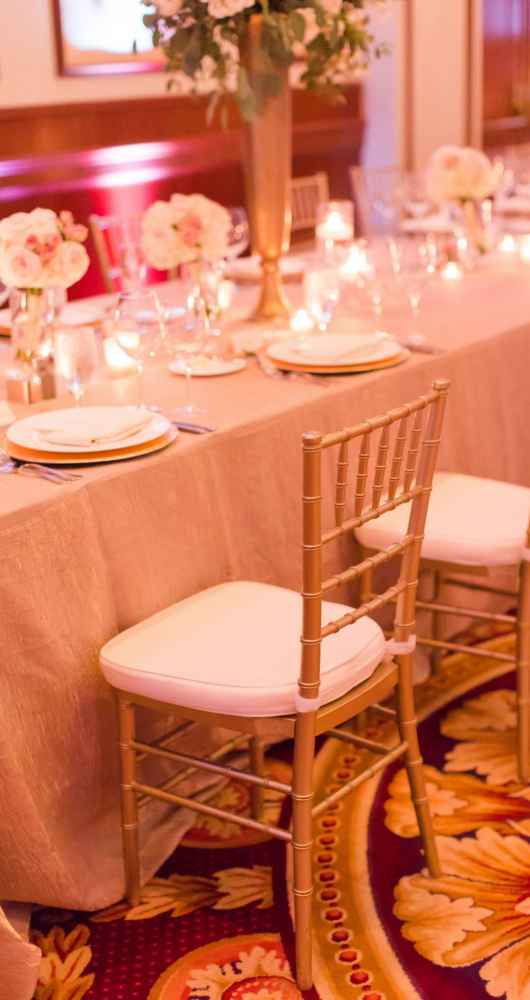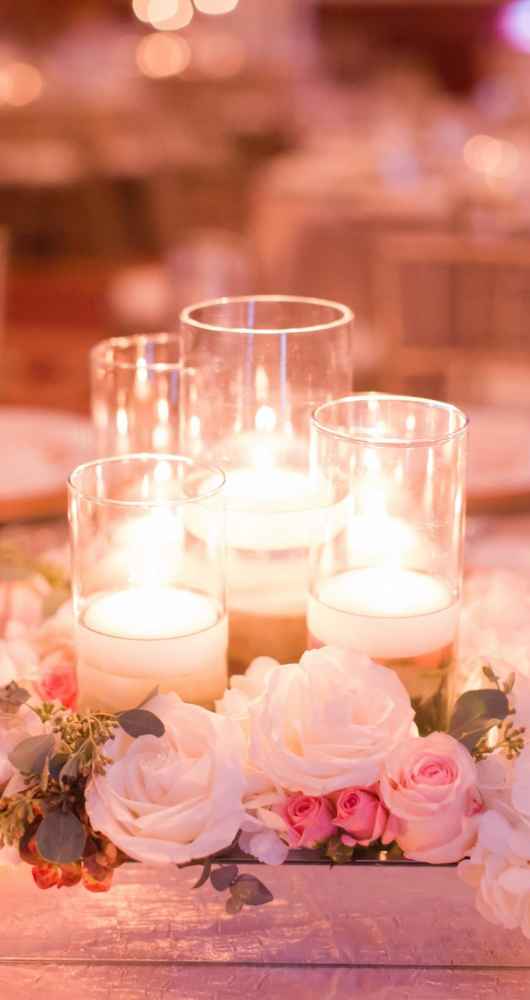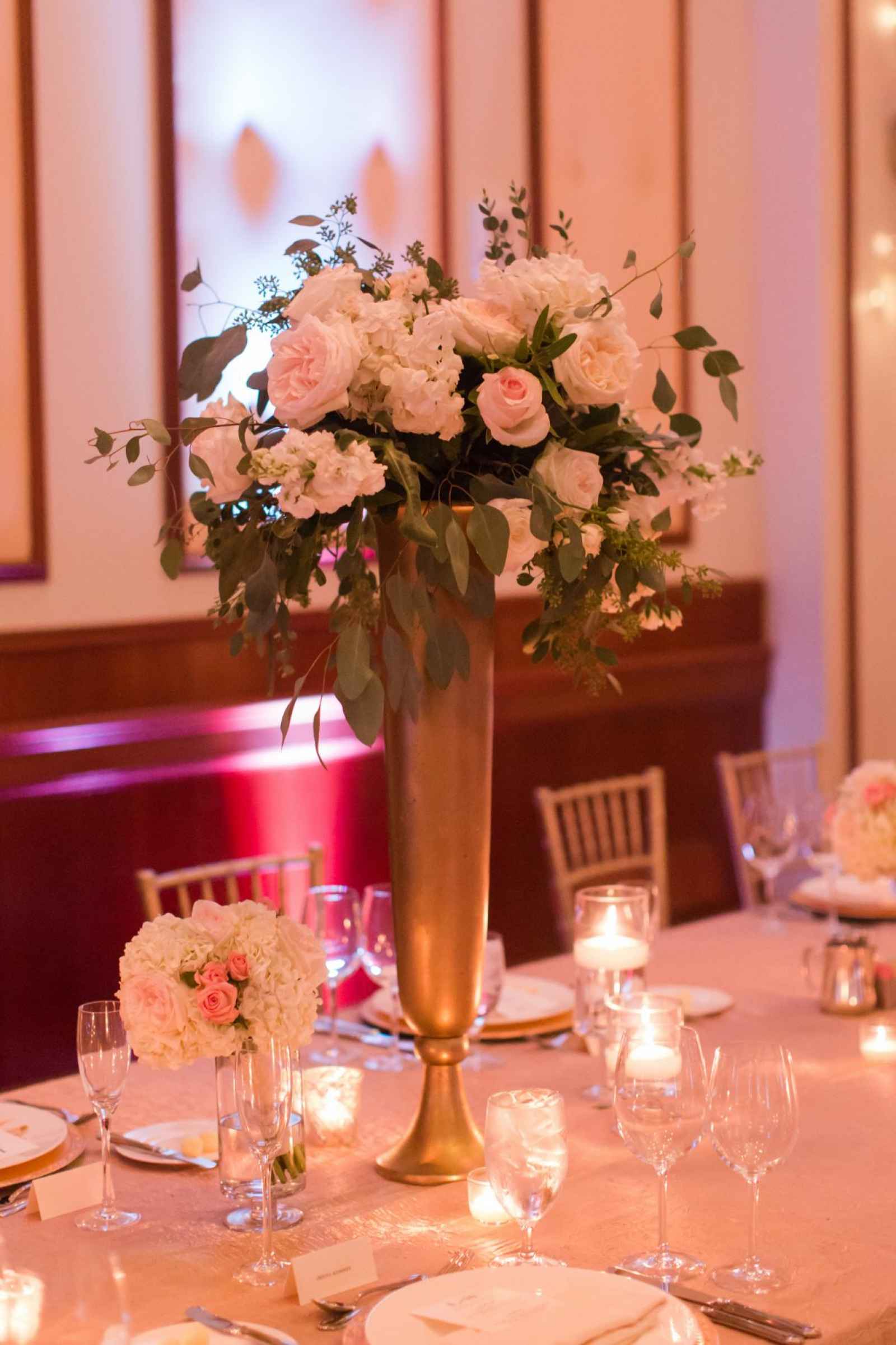 Lindsay had her mind set on simple and timeless decor. "I didn't really want 'a color'," she says.  "I just wanted a feeling. I love blush, white, and gold so that is what we went with. As soon as I chose my dress, I felt like everything from a design perspective came together."  Stacy with Design Group in Carmel, IN incorporated hydrangeas, garden roses, and roses into the decor to complete the beautiful, elegant and timeless look. Lindsay gave her free creative reign. She says,"I told her my style and that I wanted very little greenery in the bouquets and let her run with the rest!"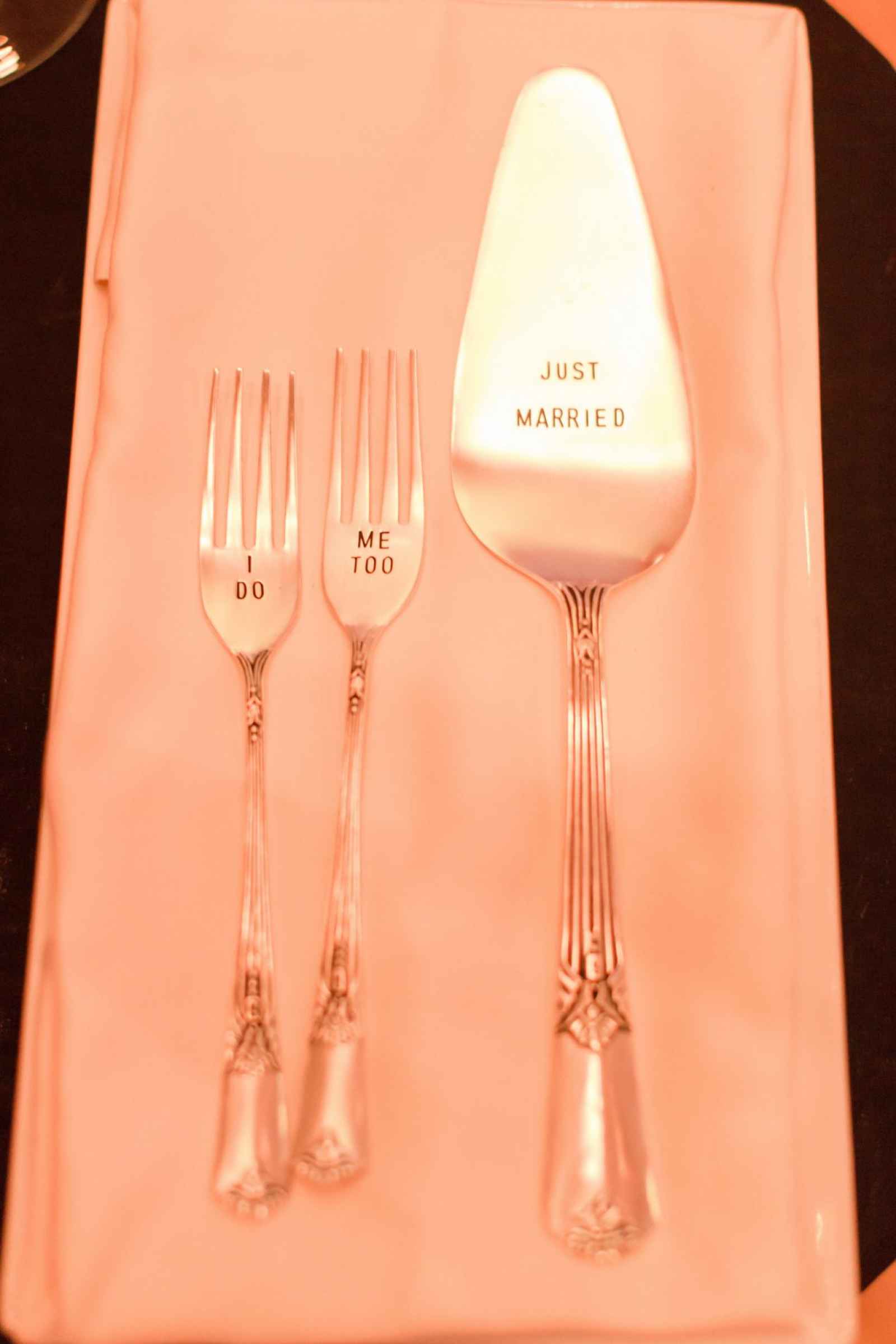 what we love
The genuine feelings you have on your wedding day definitely shine through in the pictures and we agree that the "first look" photos are just that - purely sweet and genuine. "I LOVED our first look," Lindsay says. "We did it on the top of the city in the Conrad Penthouse. It was such a special moment seeing each other for the first time. I will never forget the feeling I had while walking toward him with his back turned toward me. We got to really just talk and let it sink it that it was finally our wedding day." She also cherished having her first look with her dad and bridesmaids. "None of them (besides my sister and now sister-in-law) had seen the dress and it was so cool to see their reactions and how they got emotional seeing me as a bride for the first time."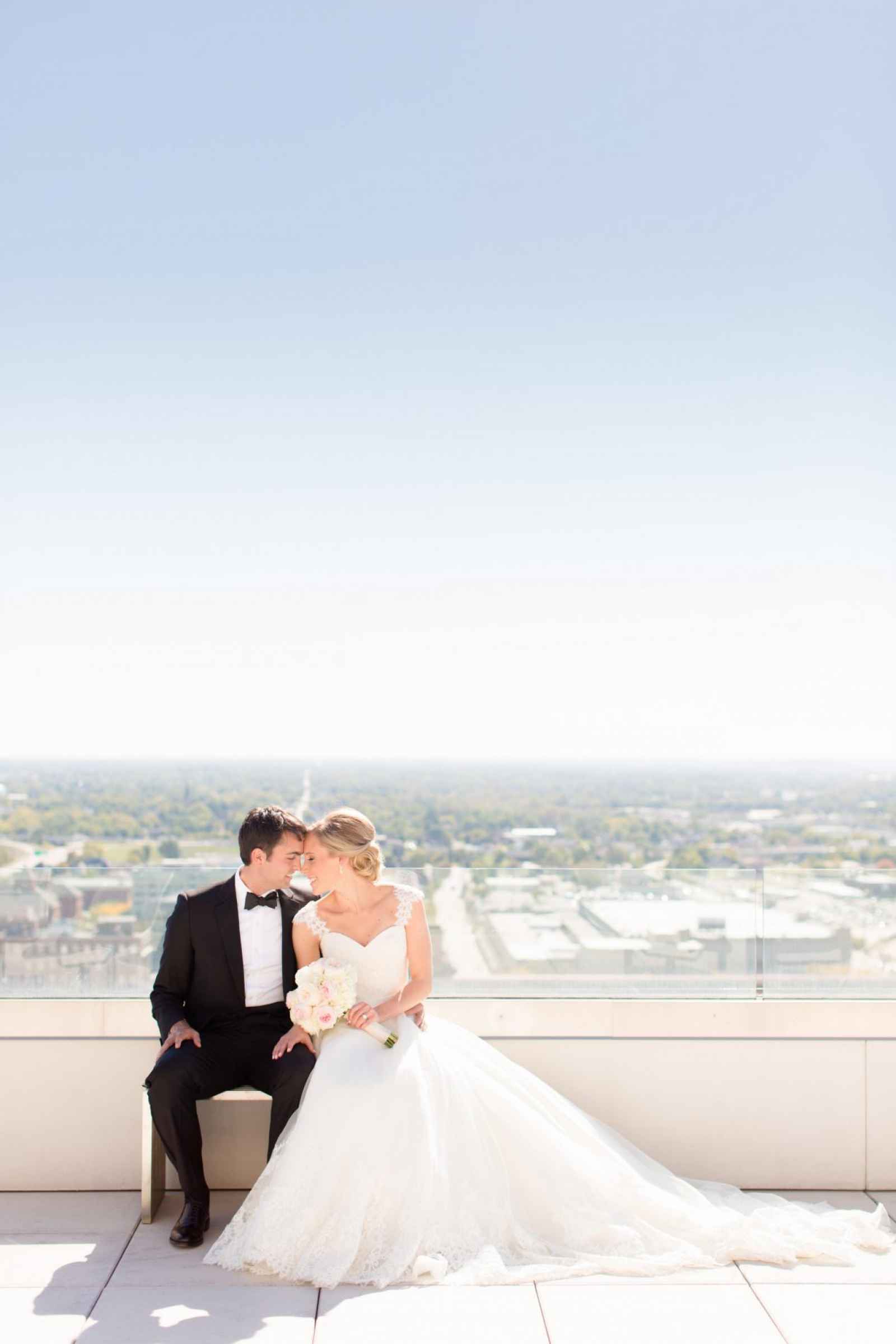 are you a bride-to-be?
We'd love to plan with you on weddingday-online.com. Let's get started!

are you a wedding extraordinaire?
Join WeddingDay Magazine in inspiring brides by partnering with us! See how here.