We think it's safe to say that at least once in our lives, we have all had that moment when we have playfully written down our name with the last name of our love interest, crush, boyfriend or man just to—you know—see what it looks like! For Mckenna, she did the same, but had no idea her "Mckenna Elizabeth Harrell" scribbles would be discovered and retrieved from the trash from her future husband (but then crush), Jon! Jon did, indeed, find the secretive scribbles and sweetly presented them to her the day they got engaged, three years later.
 

"He proposed on July 4th, 2016 at a waterfall, which was exactly two years after our first kiss at a waterfall as well," McKenna says. "I could tell he was nervous when he presented me with a piece of paper with my anatomy notes from my freshman year at Purdue (from three years earlier)...I was immediately surprised and embarrassed—surprised that he found notes in the trash can that I had thrown away and embarrassed that he had kept this piece of paper a secret from me throughout the entire time we were dating. It must have given him much more confidence asking me out all those years ago with that piece of paper in the back of his mind!"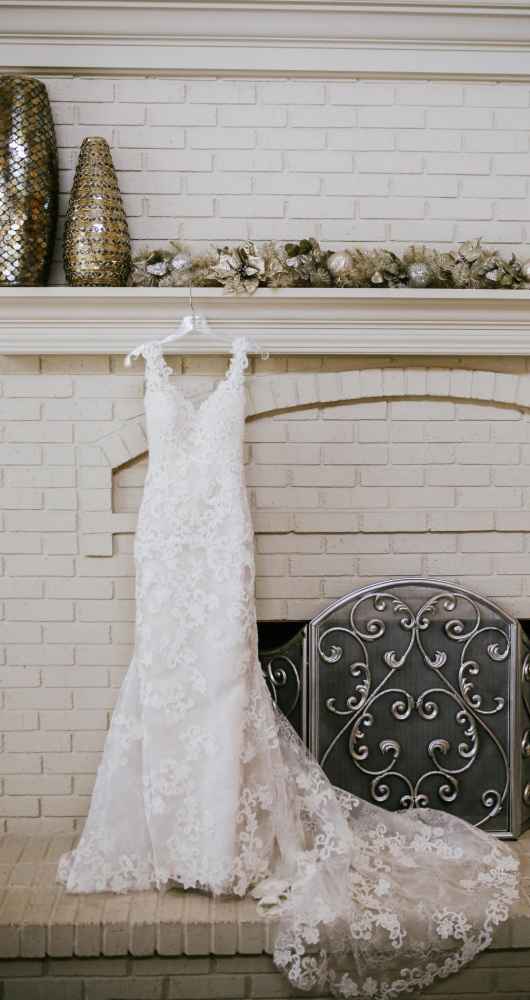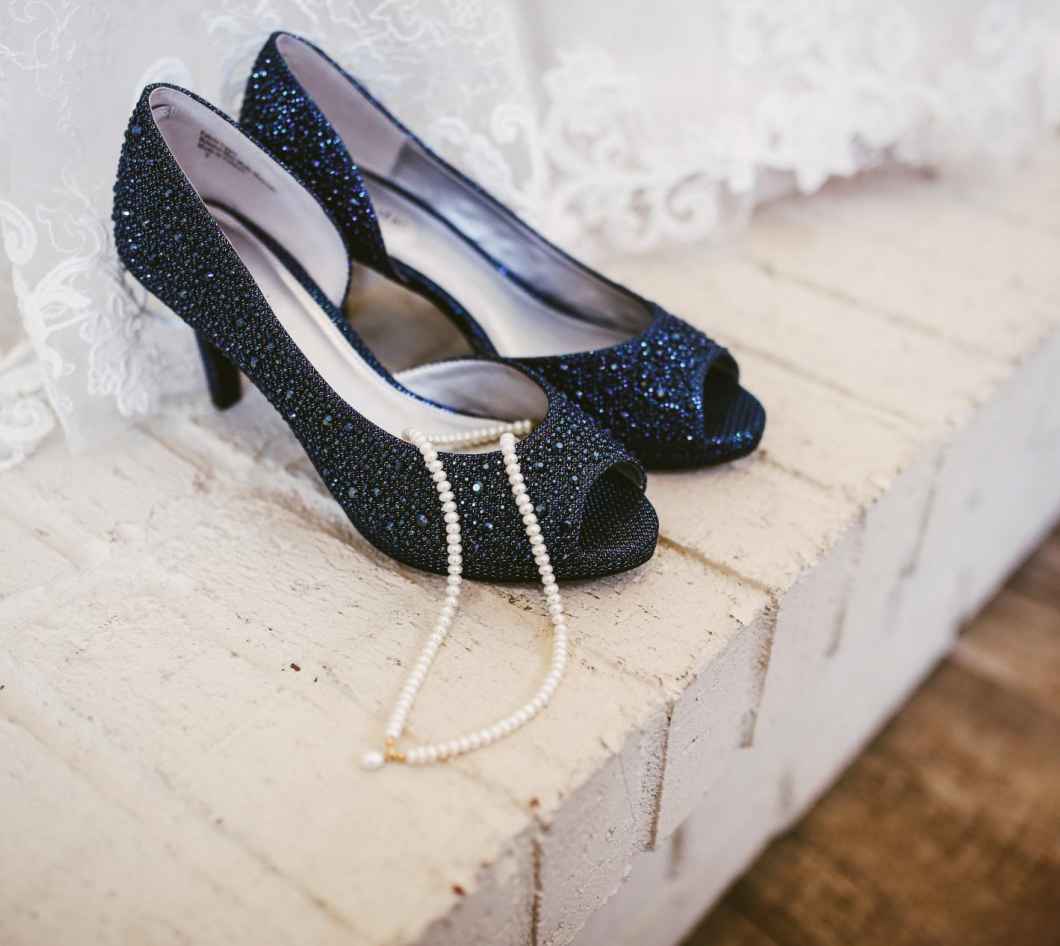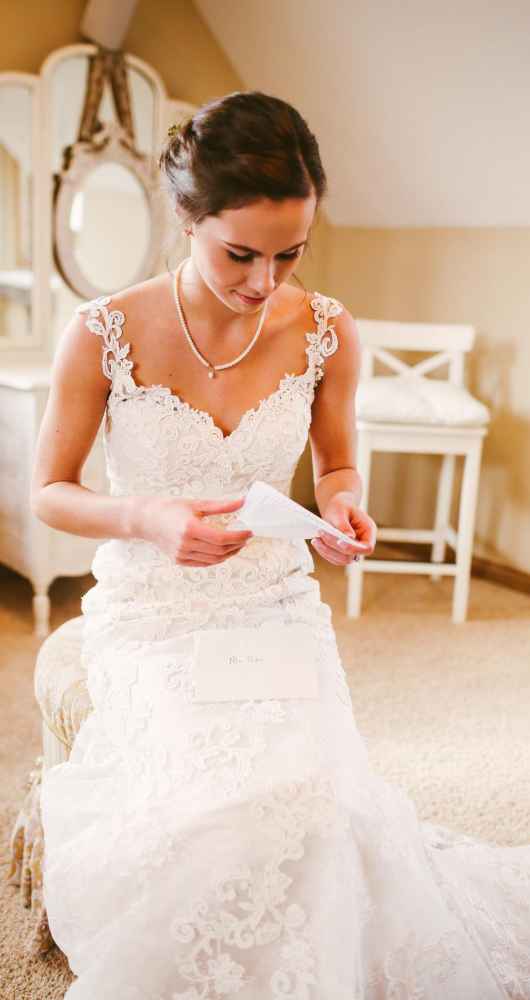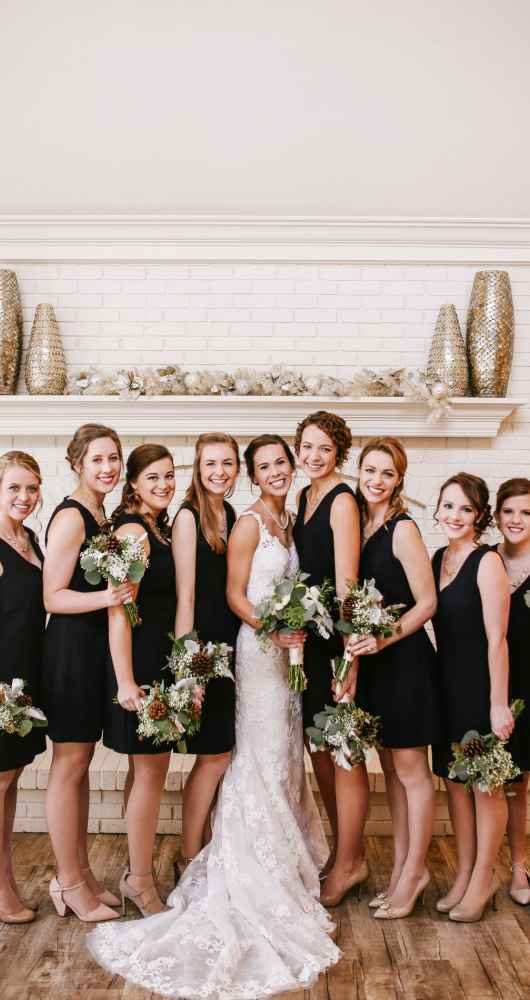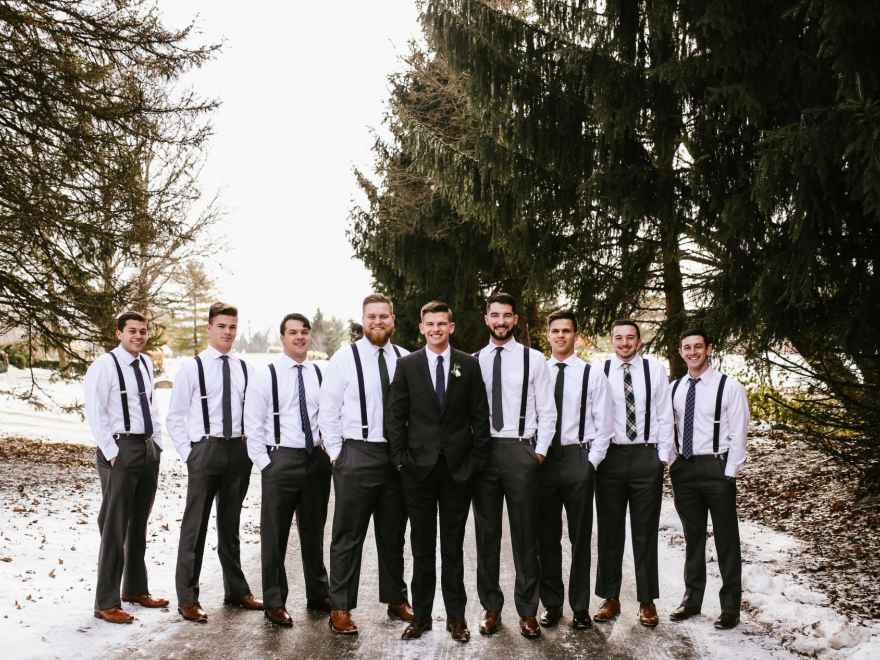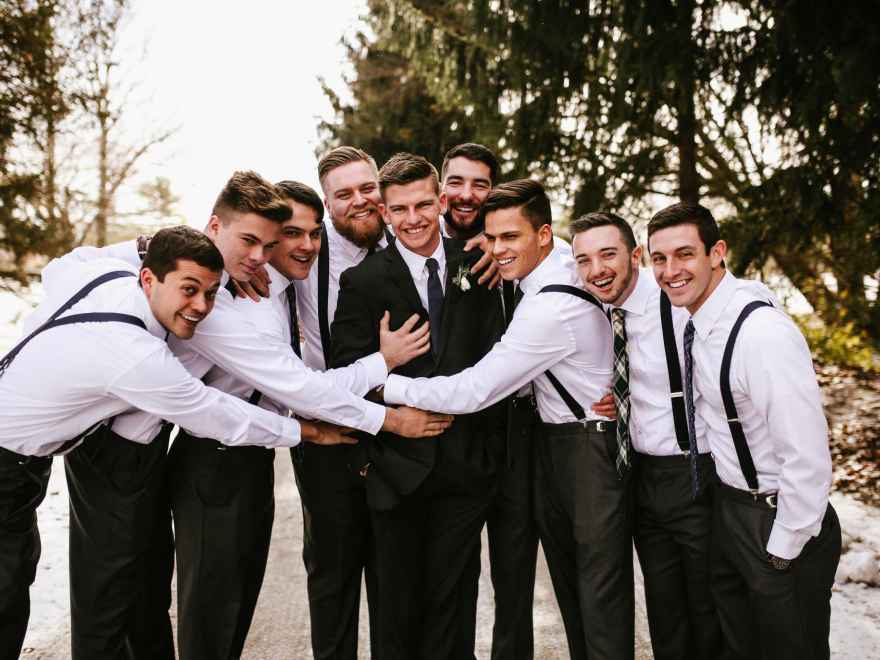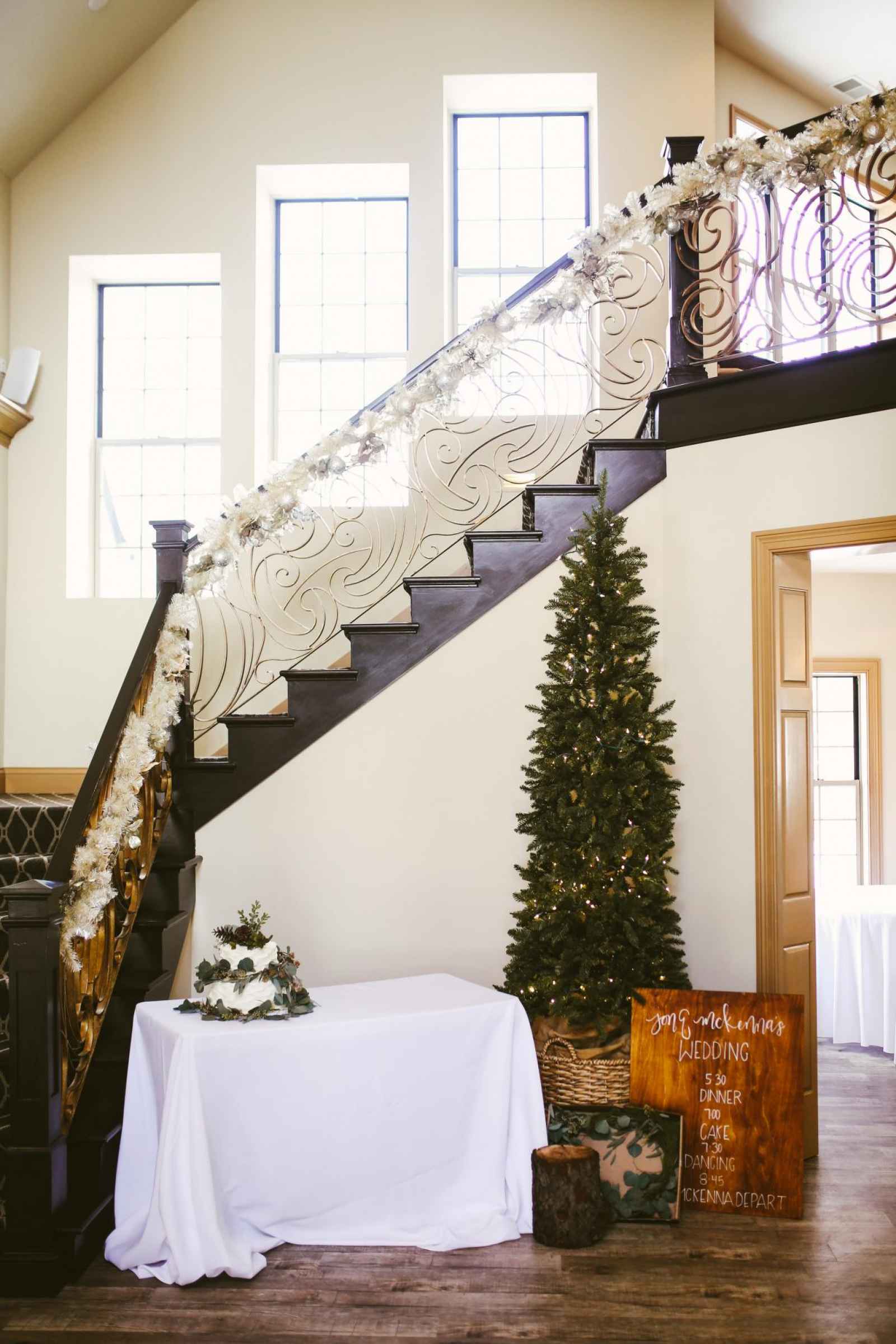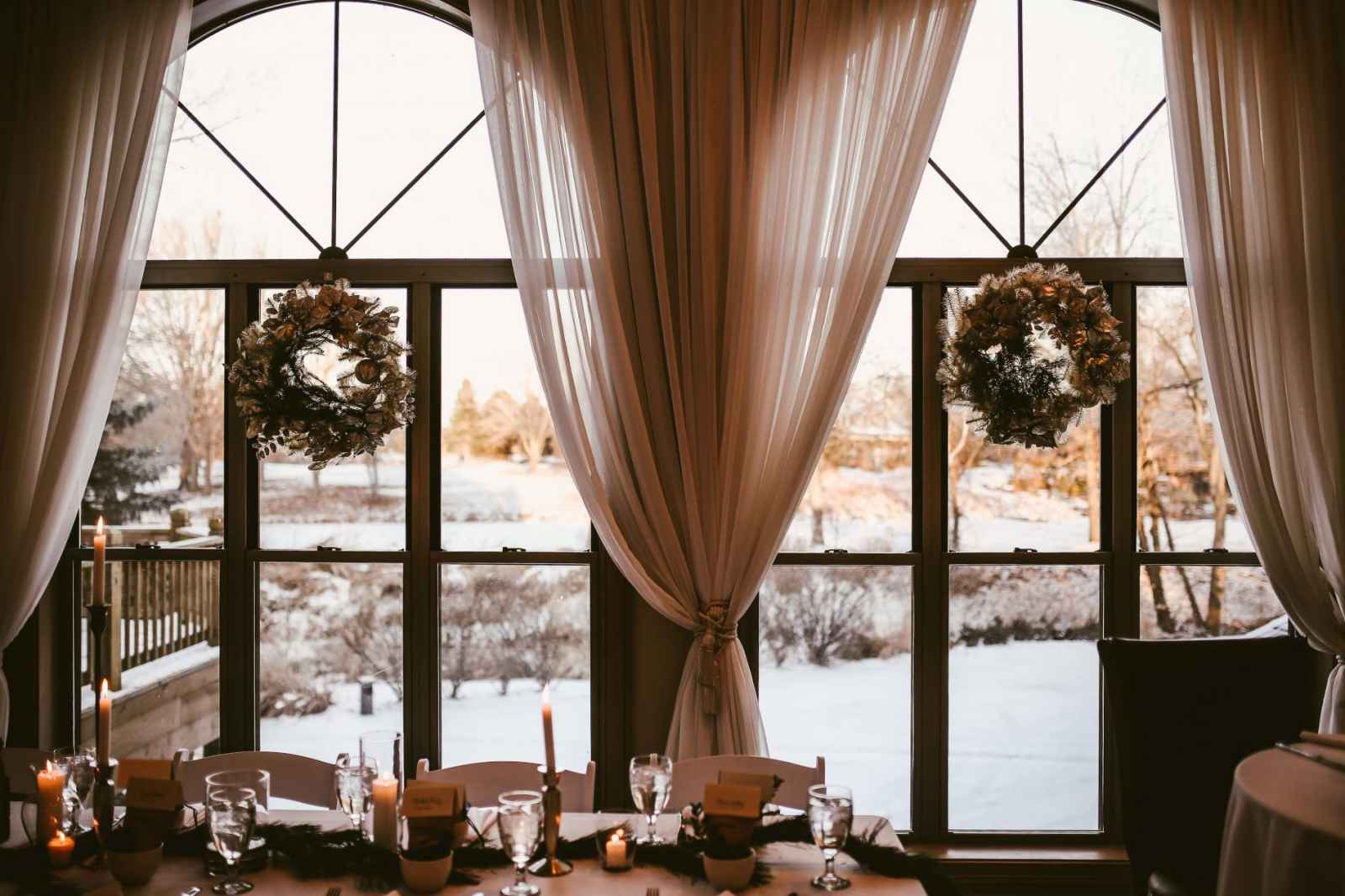 McKenna and Jon, like some couples, went with a completely different vibe than their original wedding plans. "We had originally planned on a backyard barbeque in the summer of 2017, but due to a variety of reasons, our wedding was moved up to December! From there I started looking at venues and fell in love when I found The Balmoral. Then I got my dress and the rest followed! I did not hire a wedding coordinator or planner, so I planned the wedding with help of Jon, my family and friends."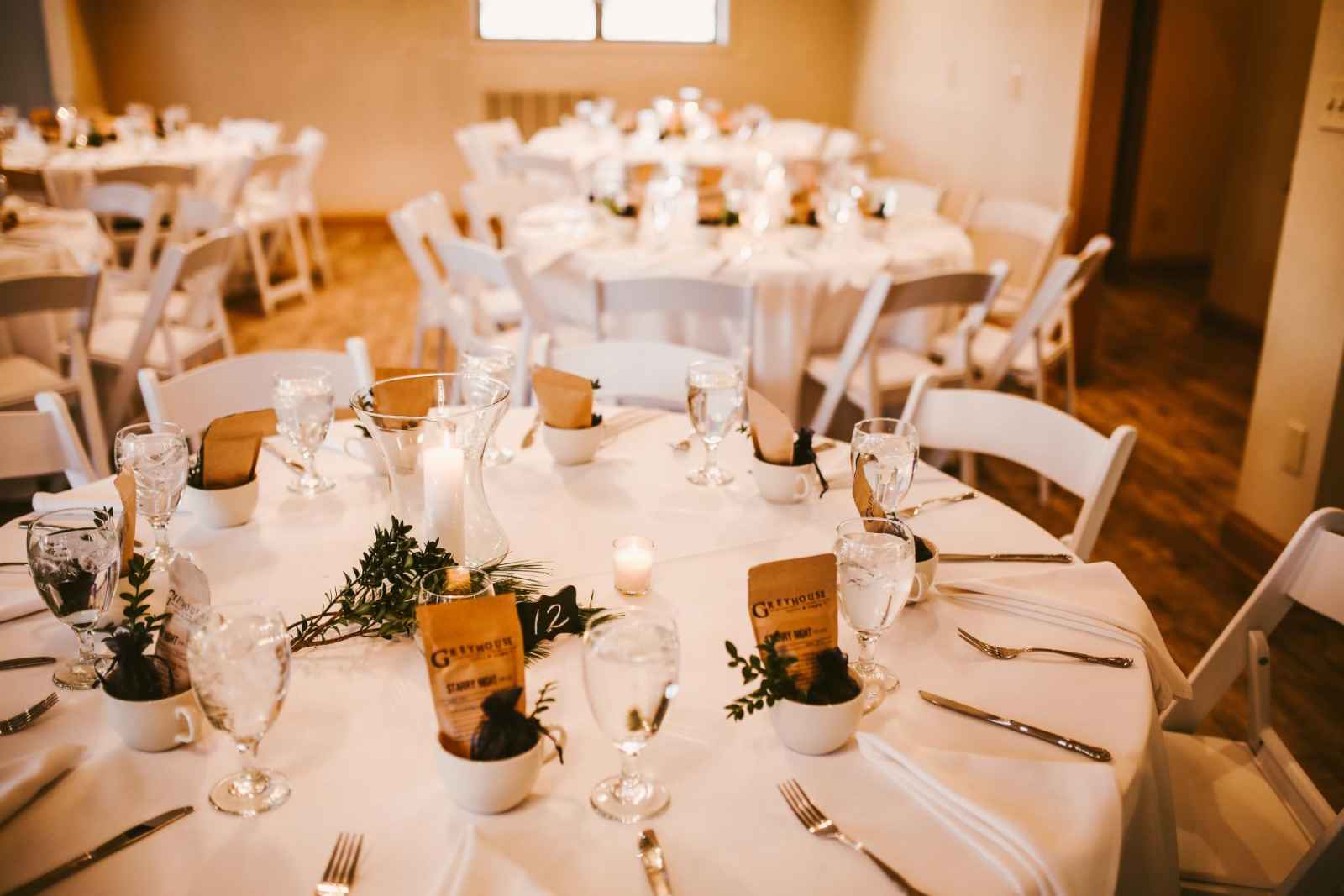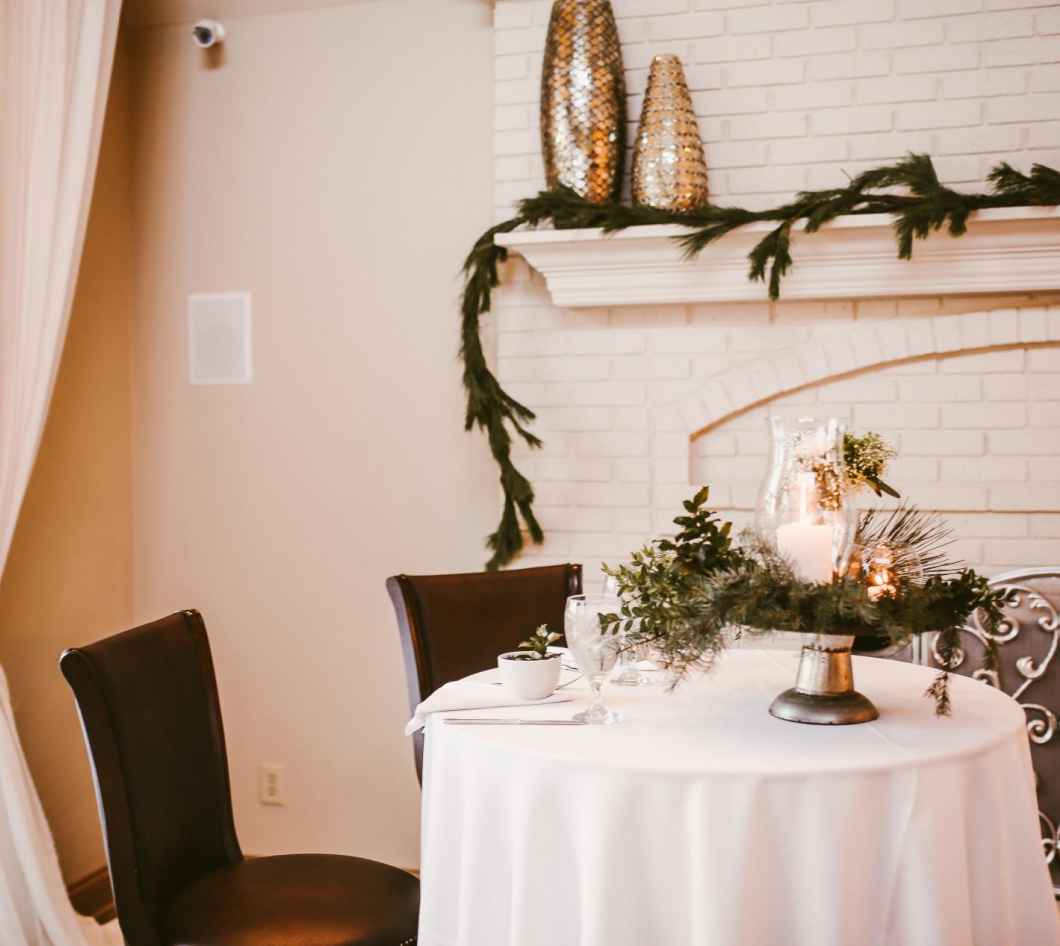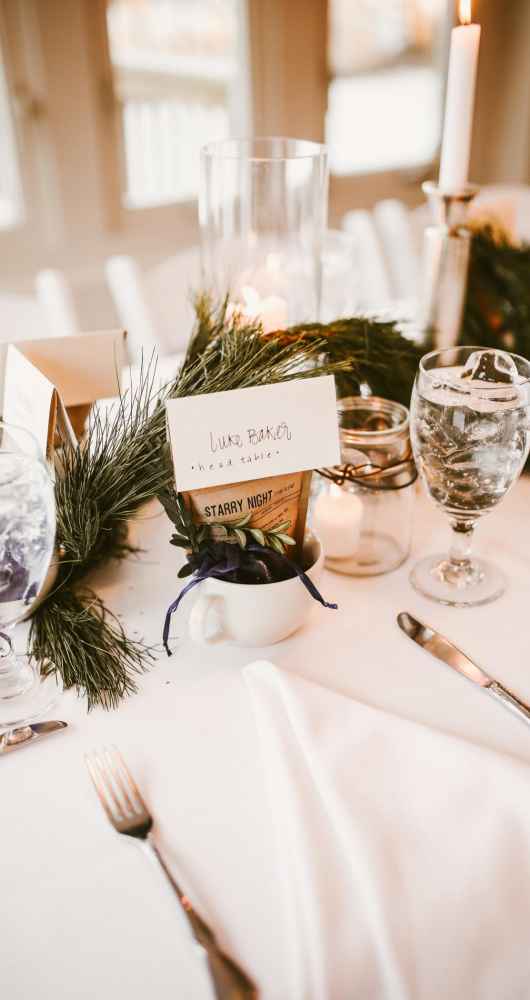 What was most exciting about Balmoral House for Mckenna was that is wasn't a "conventional" reception site. It offered cozy fireplace features and various rooms for guests to gather in. "It was already beautiful on the inside, which made additional decorating simple," Mckenna says. "I loved that there were big trees on the property and that the home was bright. It fit the cozy coffee winter wedding that we wanted perfectly!"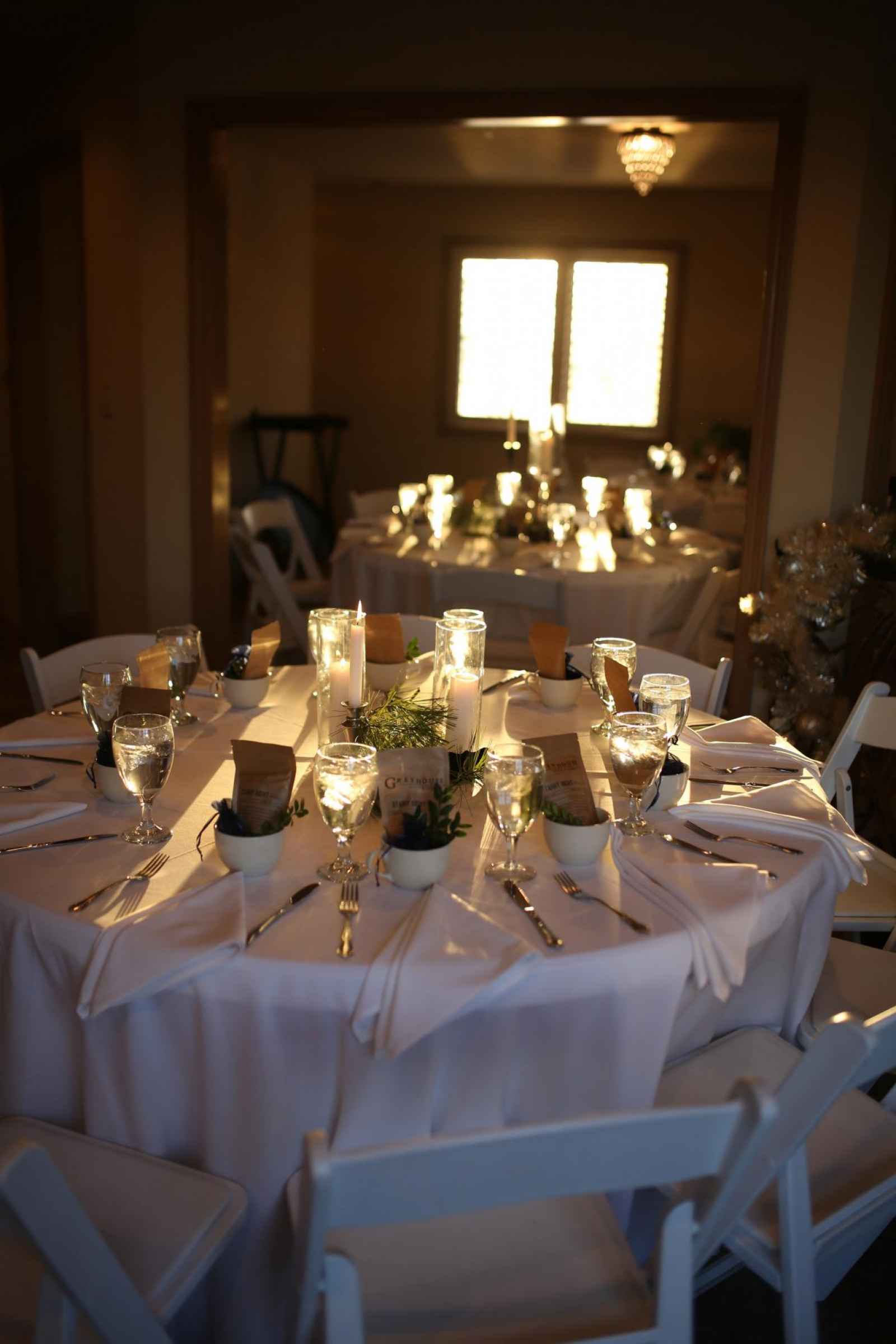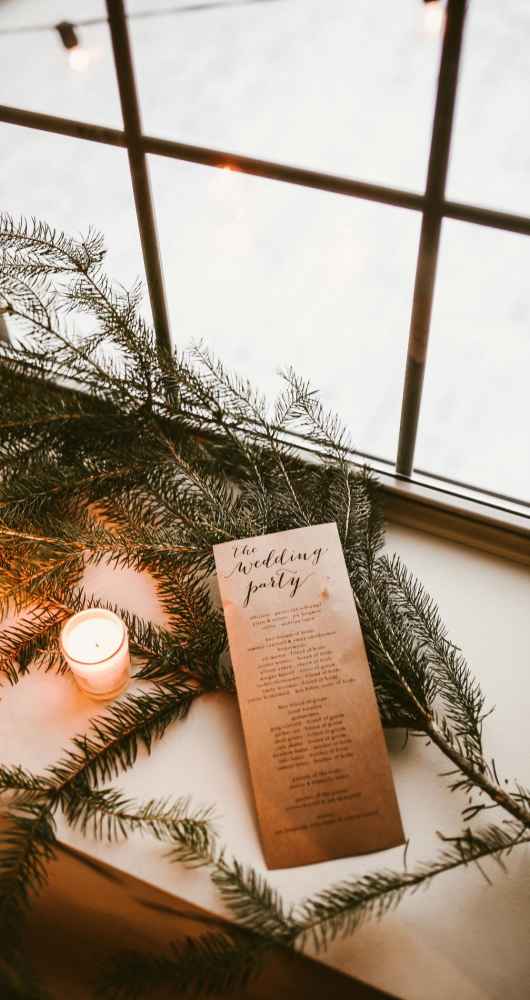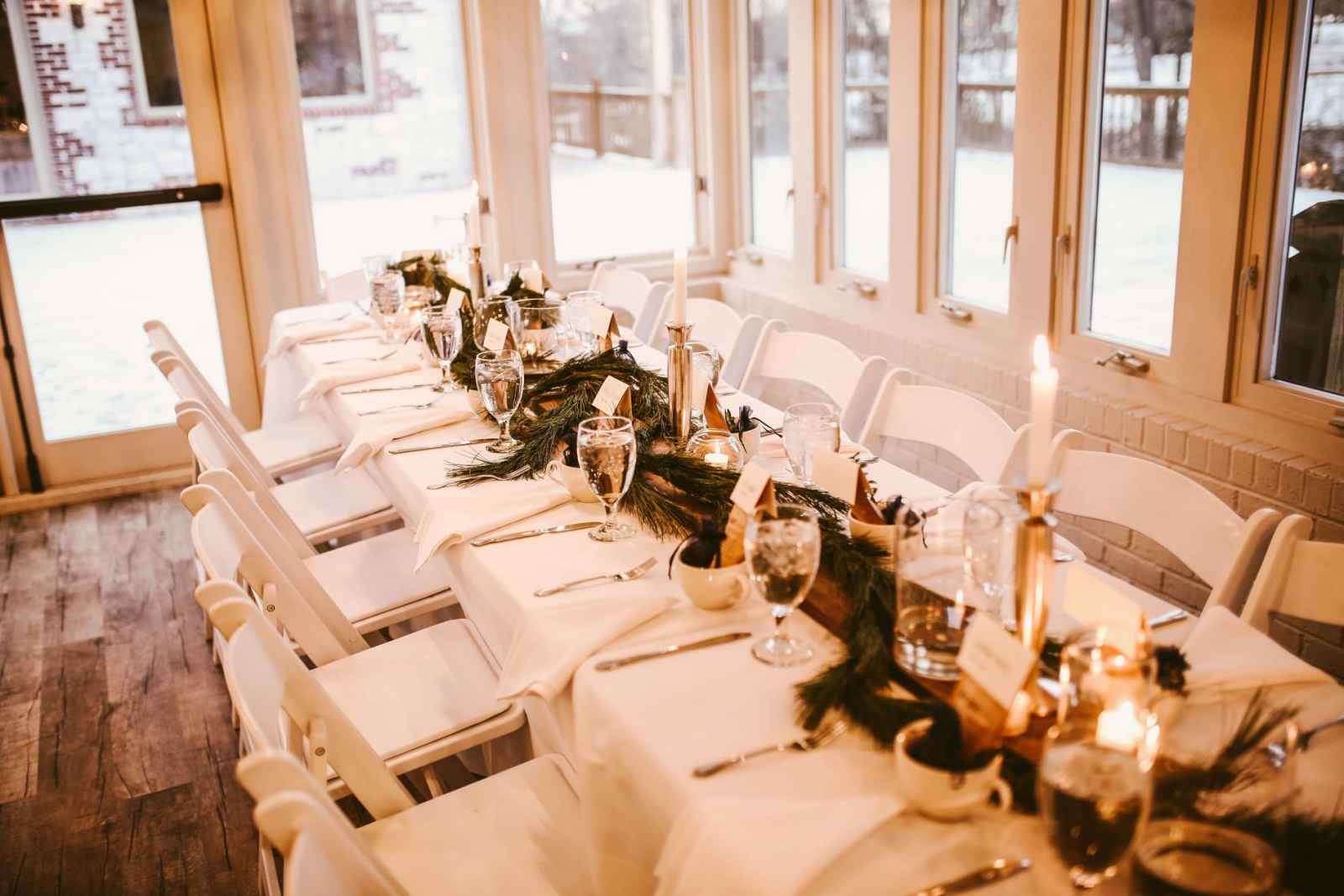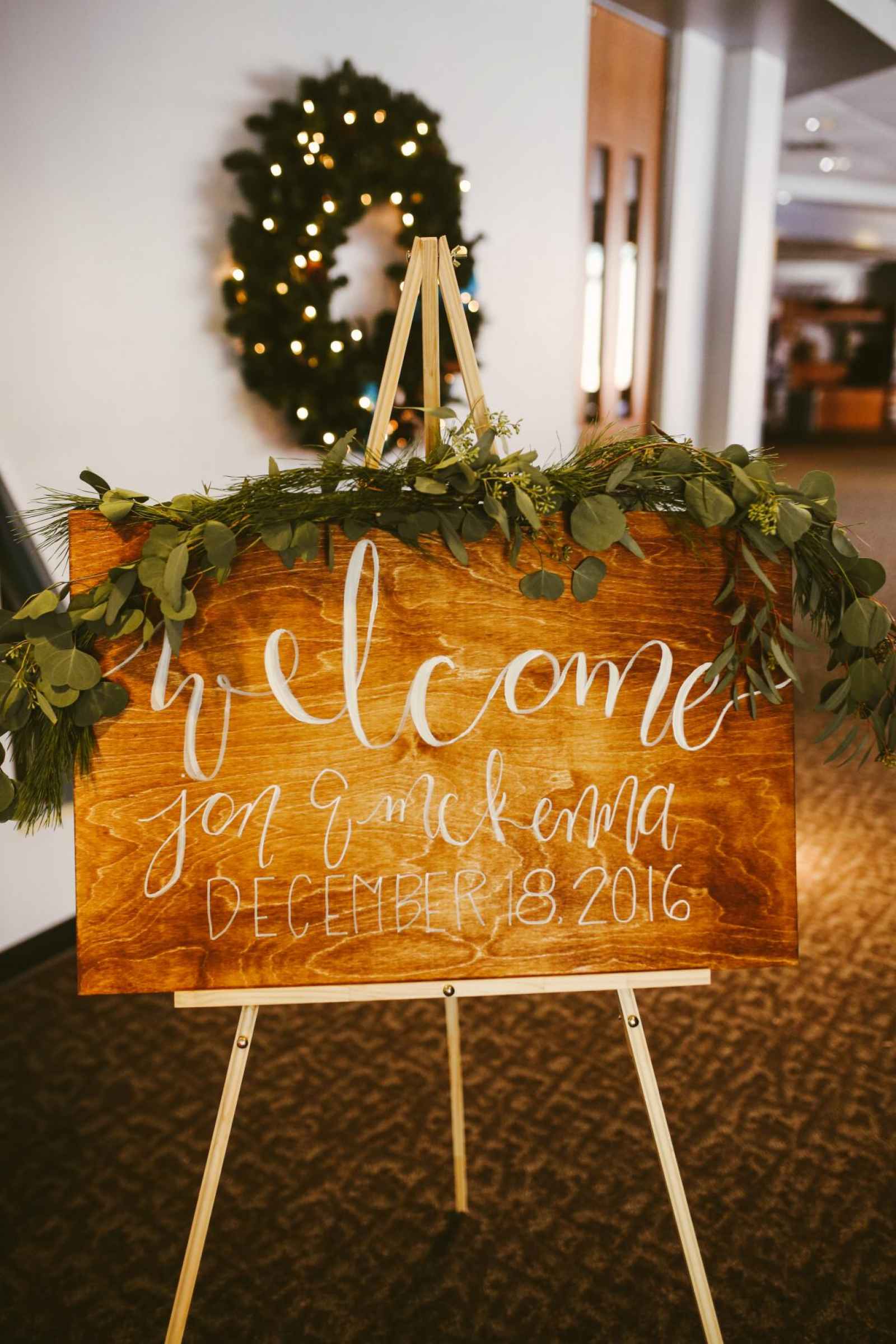 When it came to planning and inspiration, Jon was a big help for McKenna as they both easily organized all the details. Mckenna found a timeline was a big help as well. She turned to other resources, too. "Once I knew my wedding was going to be in December, I started looking up ideas on Pinterest for wedding decorations and ideas," says Mckenna. "I wanted the wedding to be cozy and wintry—but not Christmas—since our wedding was one week before Christmas. I love trees and neutral tones and that fit perfectly with the venue, so things fell into place."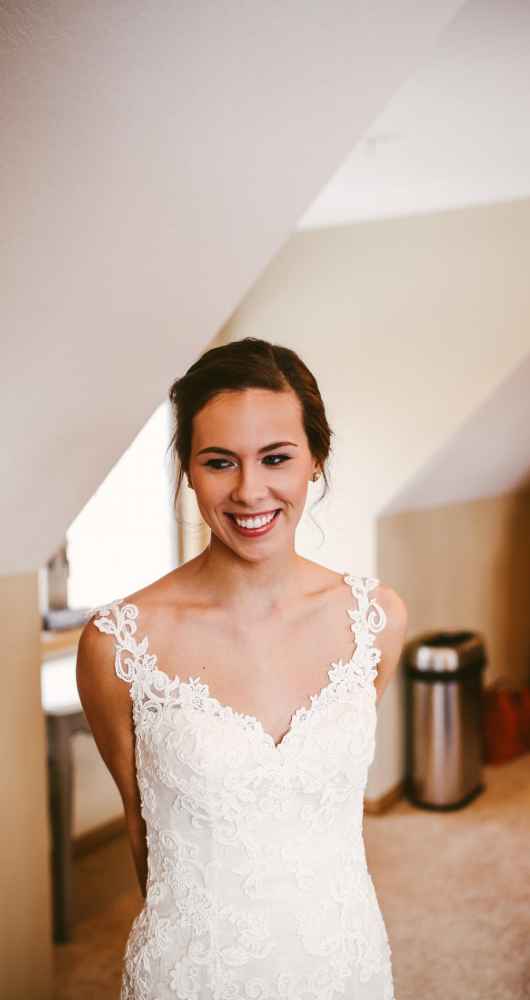 For Mckenna, it was important that she knew or had a connection with her vendors. "Most were just word of mouth, friends, or people that my friends recommended," she says. "I really wanted to use people that I knew in the wedding process. I had a friends or family do my hair, play the music, decorate the house, create the decorations and do my makeup. I realized that I was surrounded by talented individuals and wanted to utilize and honor their gifts. A friend from Purdue had used (and loved) Huff Photography, and I loved her photos, so that was how I found the photographer. The venue (Balmoral House) was perfect because it was a few miles from my house and had the perfect environment for a winter wedding. Things really fell in place when I asked around about different aspects of the wedding."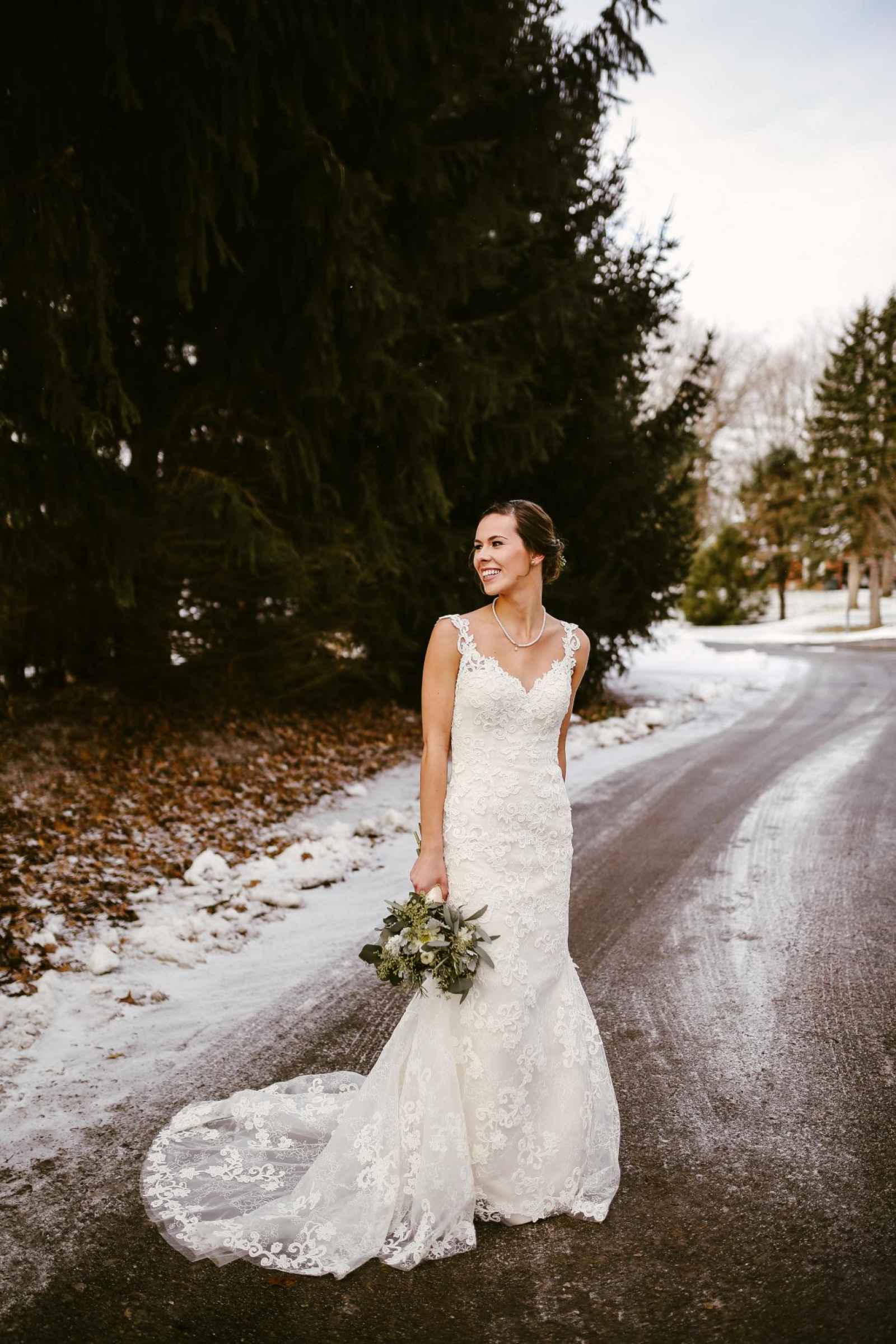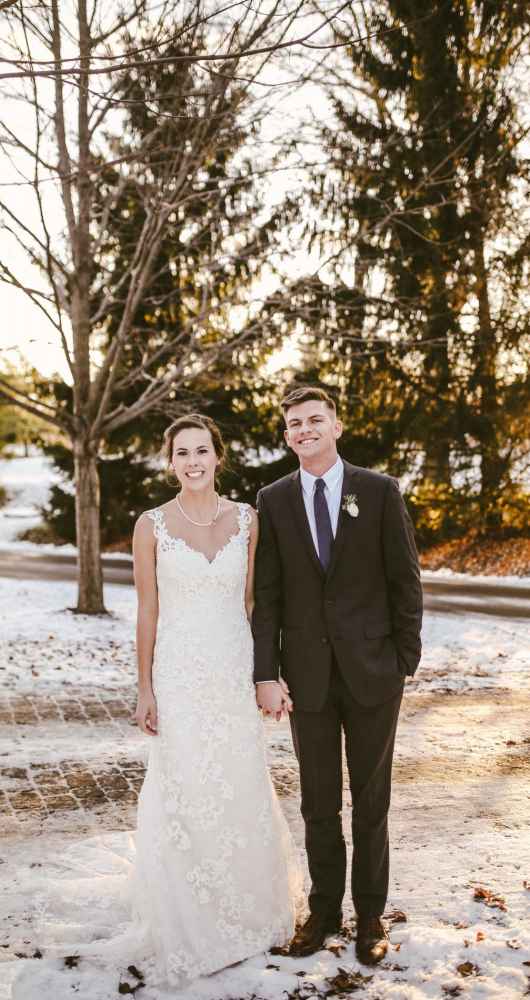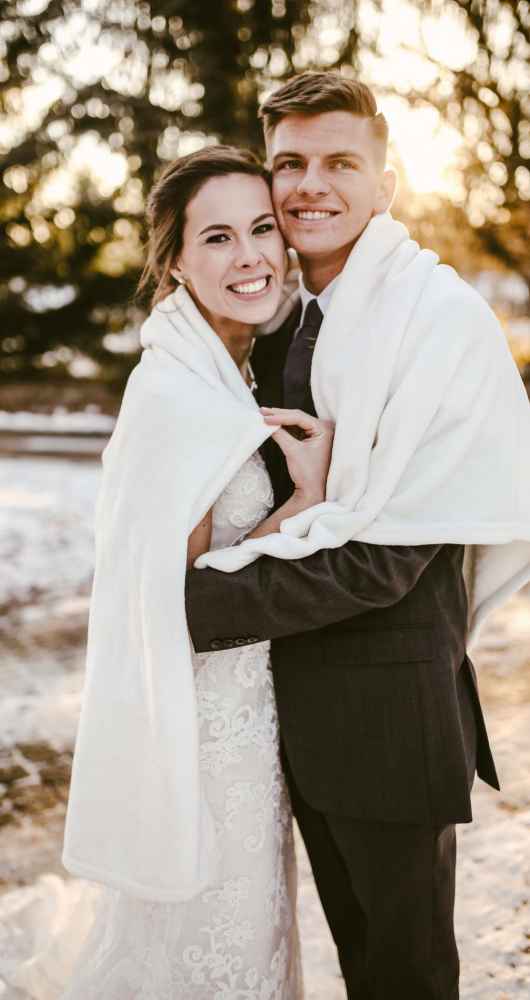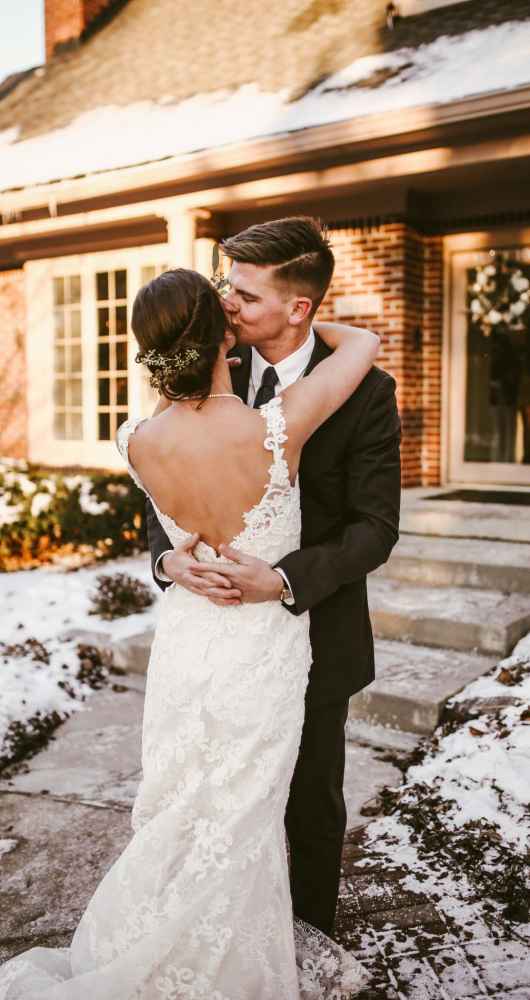 It was love at first sight for McKenna and her Casablanca-style dress. She says, "I went to Nancy's Bridal for the first time, and bought the dress a few short hours later. It was perfect!"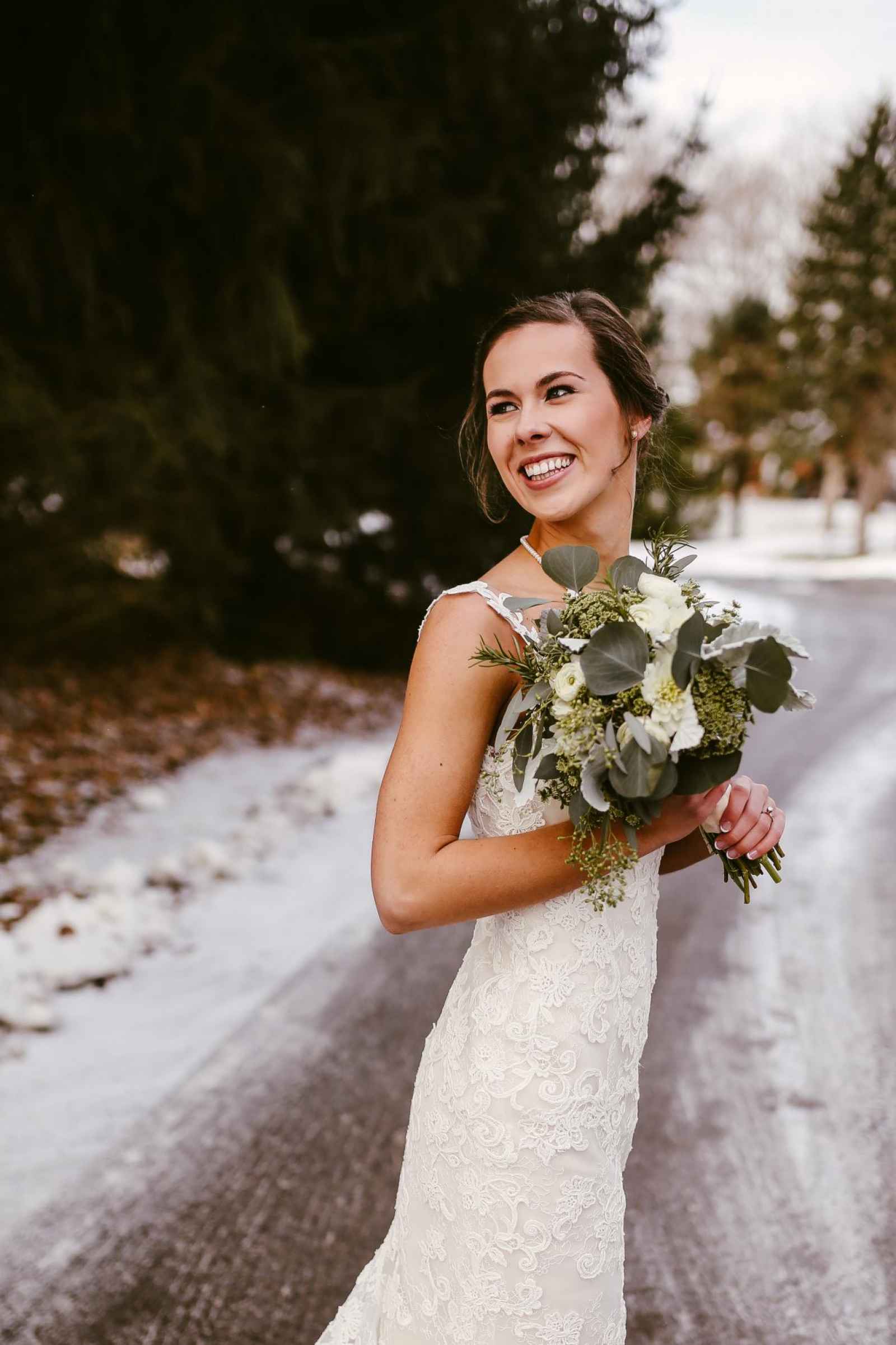 The couple used winter inspiration and good ol' D.I.Y. craftiness to create the perfect look for their wedding. "I wanted the wintry woodsy look, so I decided to go with navy, greens, browns and cream. I thought those colors together were classy and timeless," says Mckenna. With some major help from her maid of honor, Mckenna created unique signage for the day. She made the programs herself from a template on Etsy. She also hired a decorator who gathered the fresh pine for the centerpieces. WeddingDay also proved to be an trusty resource! "I used the WeddingDay website for inspirational photos! I searched 'winter wedding' many times to gather ideas for our own winter wedding," she says.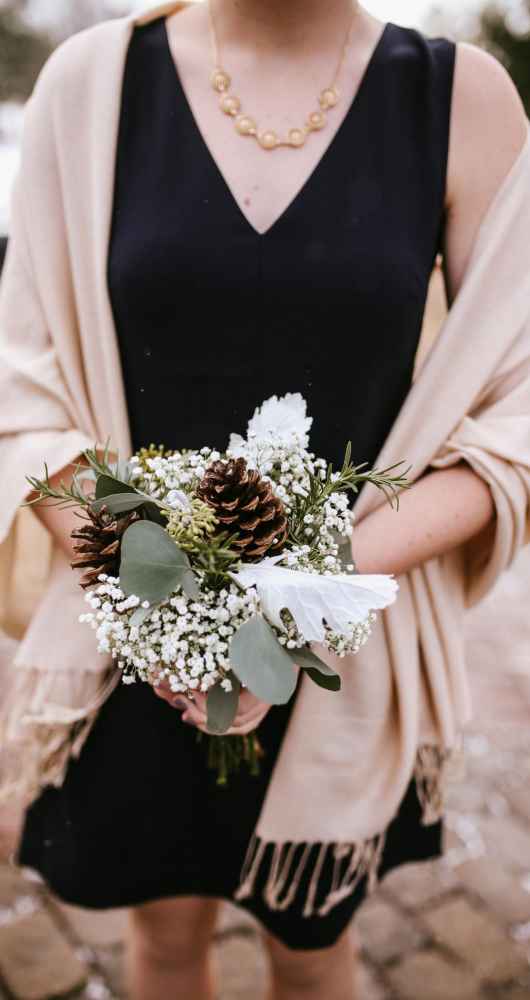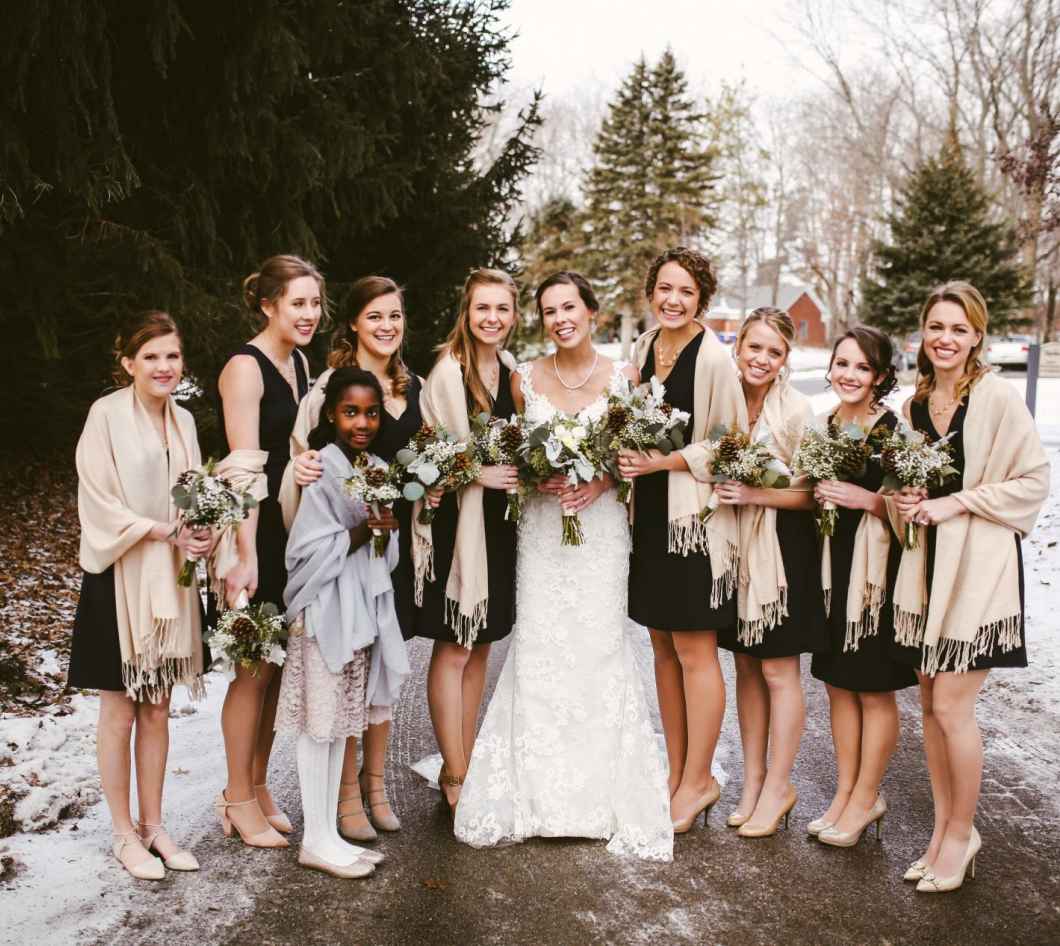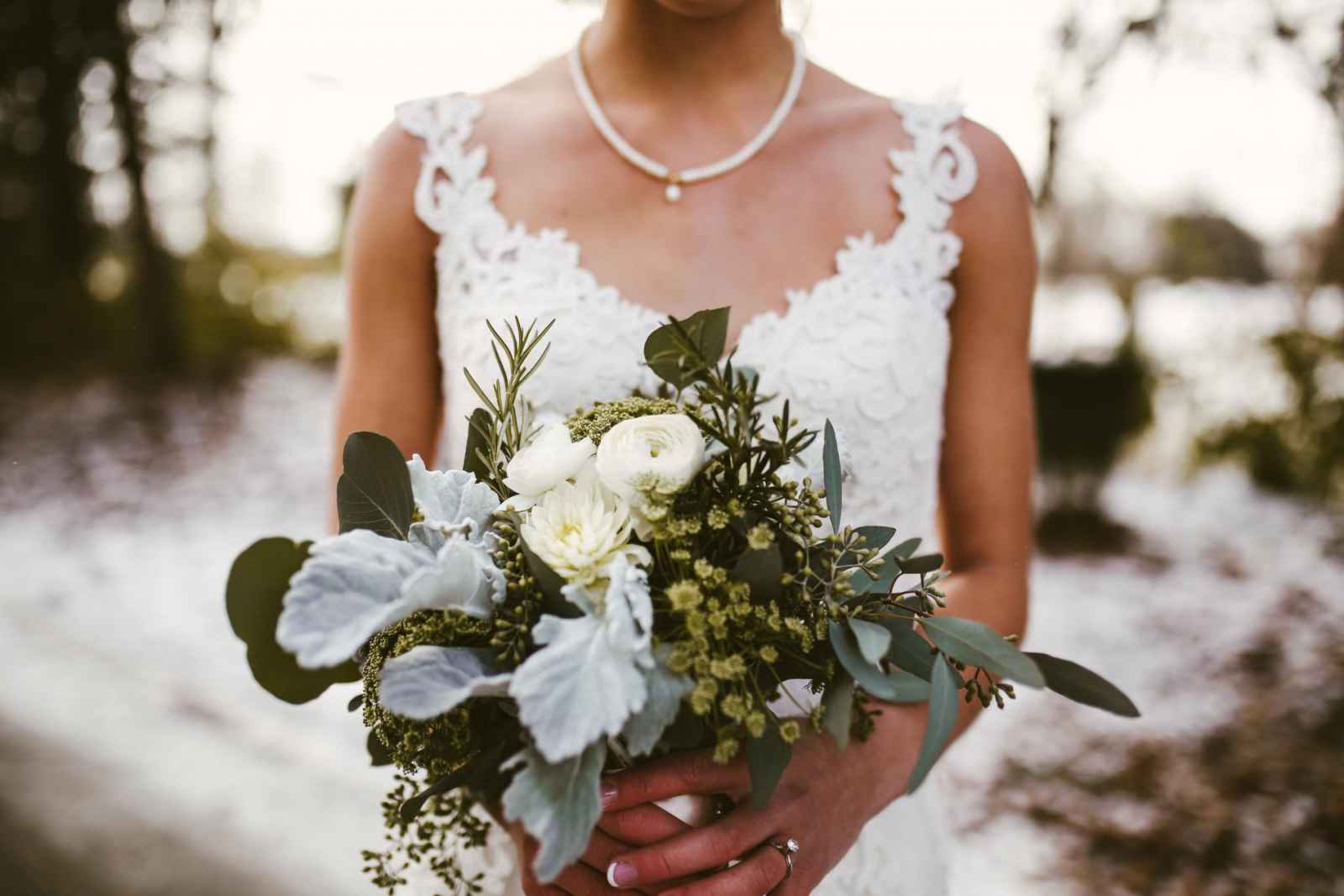 Her florist used pine, seeded eucalyptus, silver dollars, queen anne's lace, white dahlias, and white ranunculus with an ivory wrap to achieve a loose, wild feel with the bridal bouquet. The bridesmaids' bouquets featured greens, baby's breath, queen anne's lace and pine cones.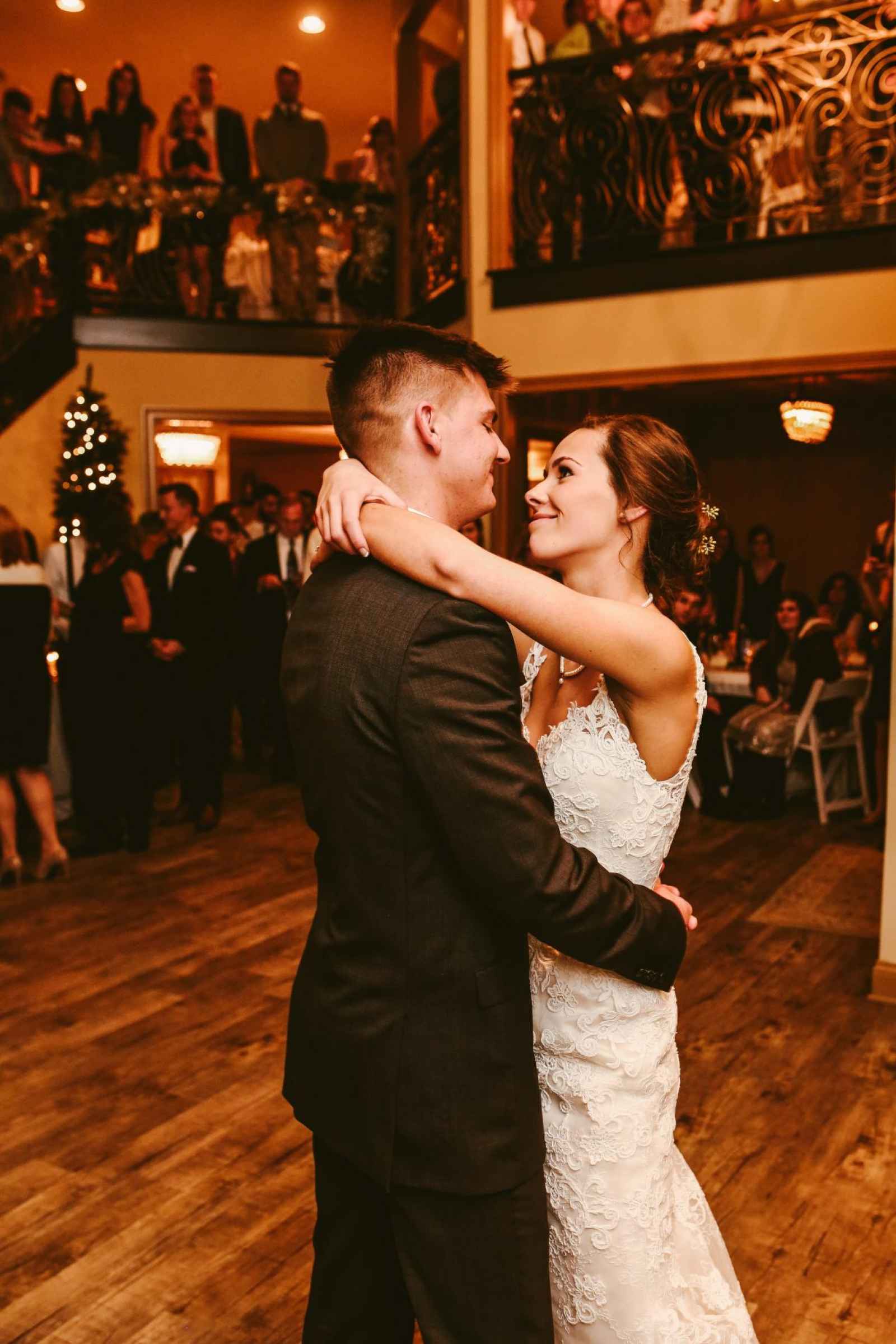 What We Love
We love that for this #harktheharrell couple, they felt their day was extra special—not just because they managed to keep it warm and cozy on one of the coldest days of the year—but because it was a true reflection of them! McKenna says, "During the ceremony, we sang our favorite worship songs as a couple and we had Greyhouse Coffee Company, a coffee shop that we fell in love with at Purdue, cater specialty coffee drinks for our wedding. For the dancing, we created our own Spotify playlist, which was so much fun.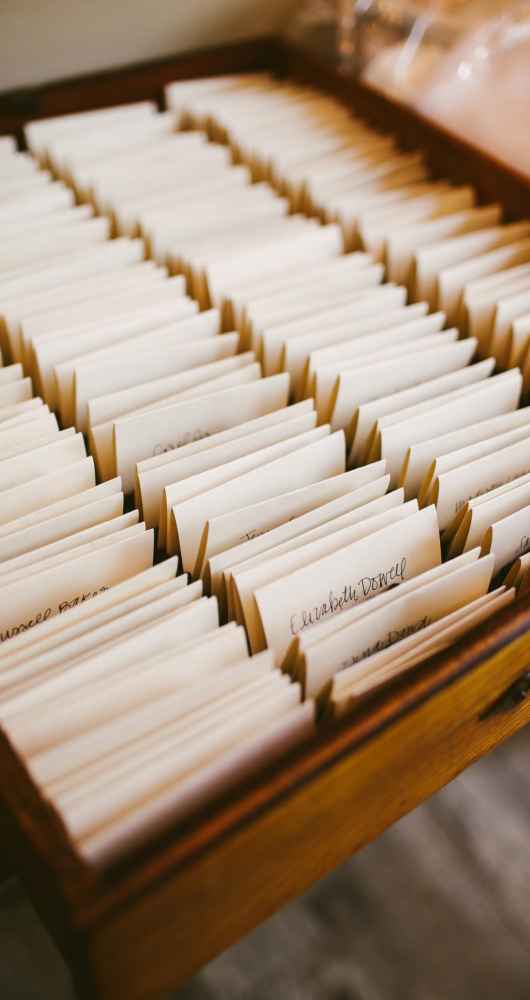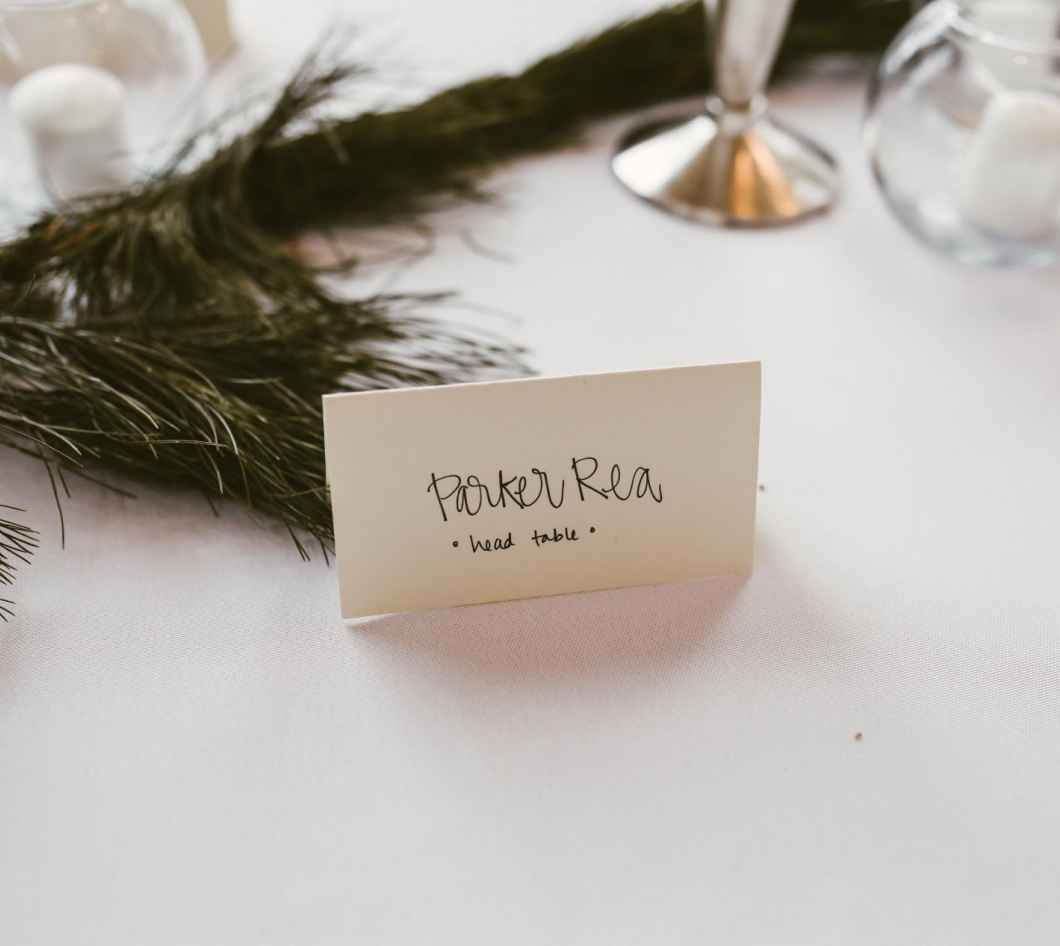 Advice From the Bride
Mckenna says: "Keep it simple and keep it you! In the midst of decision making, I would typically ask myself, 'What is the most simple decision?' and then go with that. Also, plan out a detailed master schedule for the day of the wedding that encompasses every vendor, the bridal party, the families and anyone else involved. Then, the day of the wedding, everyone can refer to the schedule and not to you for all their questions. This schedule took me about five hours, but it was so helpful. I also had everyone's cell number on the schedule so the communication lines were easy and accessible!"
 
are you a bride-to-be?
Obsess and plan with us on weddingday-online.com. Let's get started!
 
are you a wedding extraordinaire?
Join WeddingDay Magazine in inspiring brides by partnering with us! See how here.