Something Wonderful
Milea and Matt Kammer went to 13 weddings the year they were married (including their own). Milea, a PhD engineering student at Purdue University, had done her homework and knew exactly what she wanted to make the couple's wedding stand out.
The two met in the fall of 2007 when she was singing with a band on weekends while doing undergraduate work at Purdue. Matt lived with her band mates and came to a lot of practices and shows and eventually asked her out.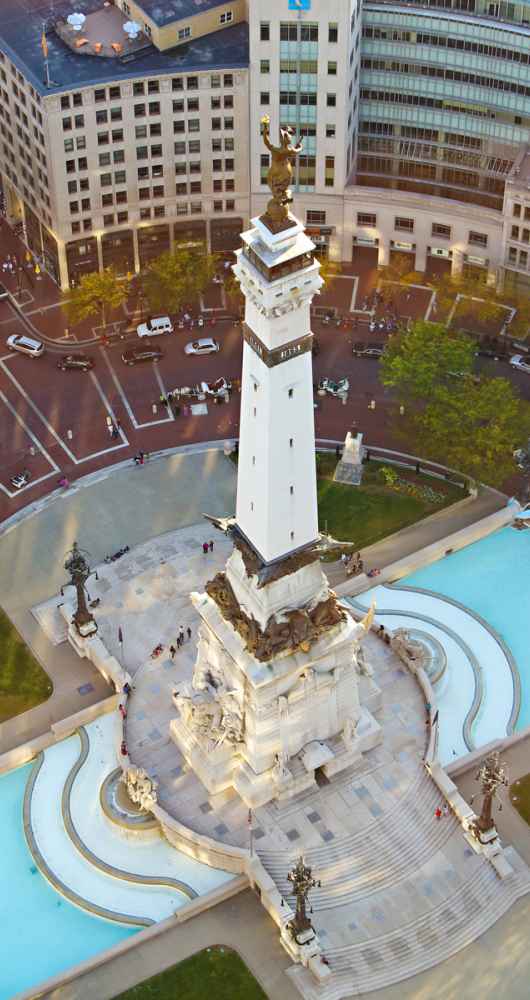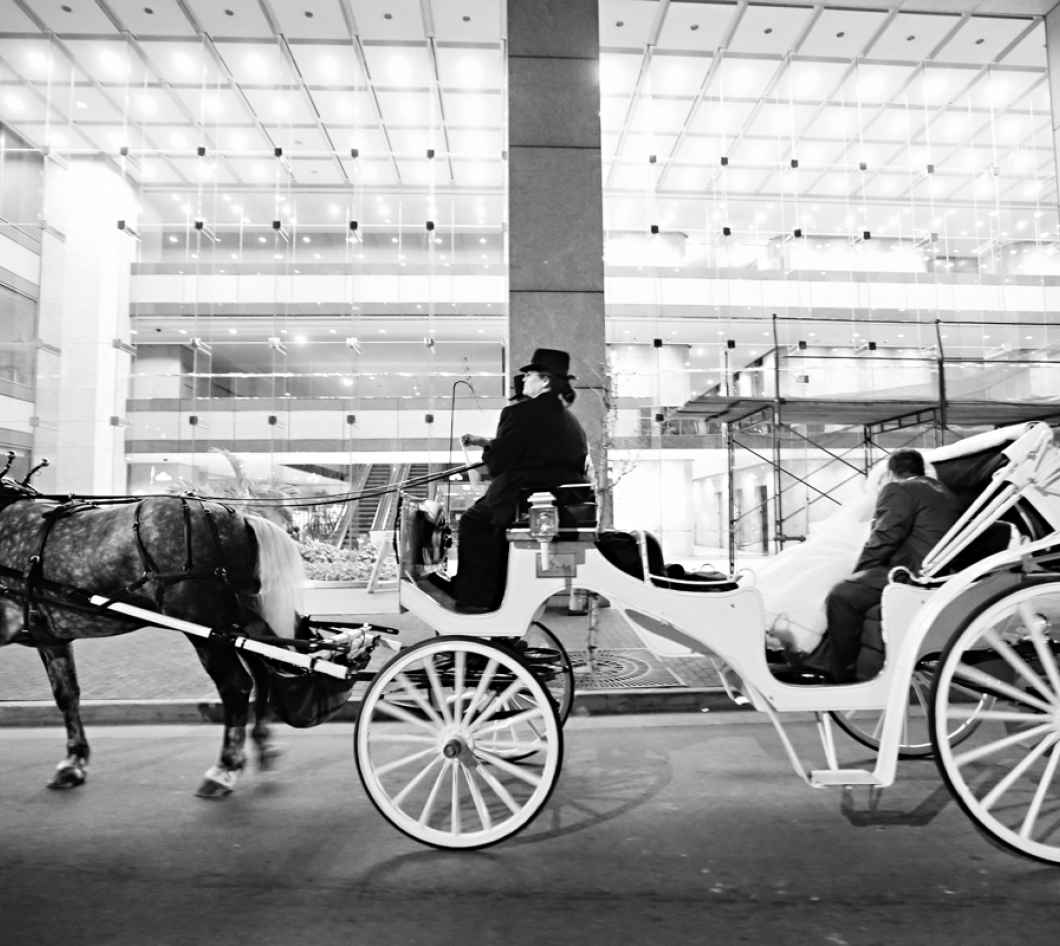 MARCH MADNESS
In March of 2011, they were having a nice dinner in Miami before departing on a cruise the next day and Milea thought Matt was antsy. She attributed it to the NCAA Men's College basketball tournament, as Purdue had done well that year and they were waiting on the seed selection. She did not know that Matt had the ring in his pocket, ready to propose. 
 "After dinner, he asked if I wanted to walk around the lagoon at the resort. Once we were away from everyone, he got down on one knee and I can't remember anything after that. It was all kind of a blur. I was so shocked I totally forgot to say yes!"
They envisioned a fall wedding with outdoor photos capturing the changing of the leaves. The fall theme also coordinated with the color scheme she had in mind. Although Mother Nature did not cooperate in the leaf department, Milea remains thrilled with her fall nuptials.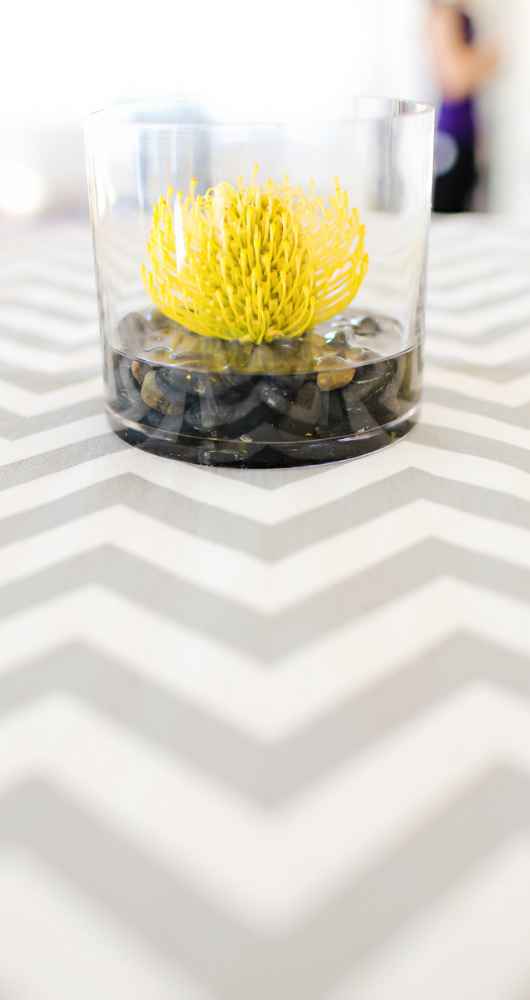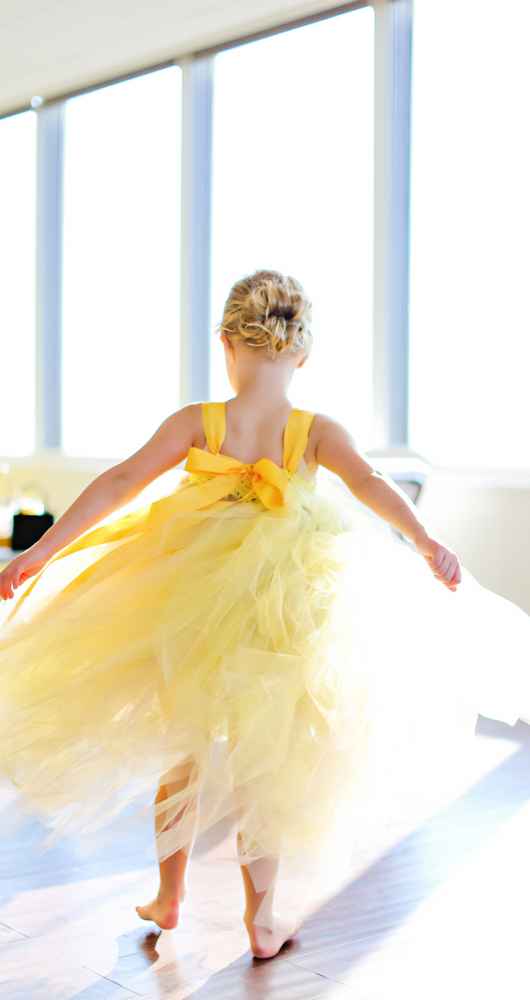 YELLOW, YELLOW EVERYWHERE
This bride loves the color yellow, so this sunny color popped up in everything from the bridesmaids' necklaces, hand selected by Milea, to the floral arrangements. 
"I purchased different yellow jewelry for each bridesmaid. I wanted each person to be comfortable in what they were wearing. I tried to purchase jewelry they would wear in their everyday life," she said. Some of them had a very classic style while others wore simple yellow teardrops and others favored a vintage look.
Milea said that she prefers a color scheme of gray/black/white with yellow accents in her own clothing and décor, so she wanted her wedding colors to reflect her personal style. A big fan of modern and sleek, she incorporated those elements into the planning process.
The color was carried through to the centerpieces, which featured hurricane vases with small, yellow orchid branches, rectangular vases with pincushion flowers surrounded by Lamb's Ear and a small ball of yellow billy balls.  Because she did not want to obstruct the views from the reception site, D'Amore, the centerpieces were differing heights. 
"I did not want to see a single rose," Milea added.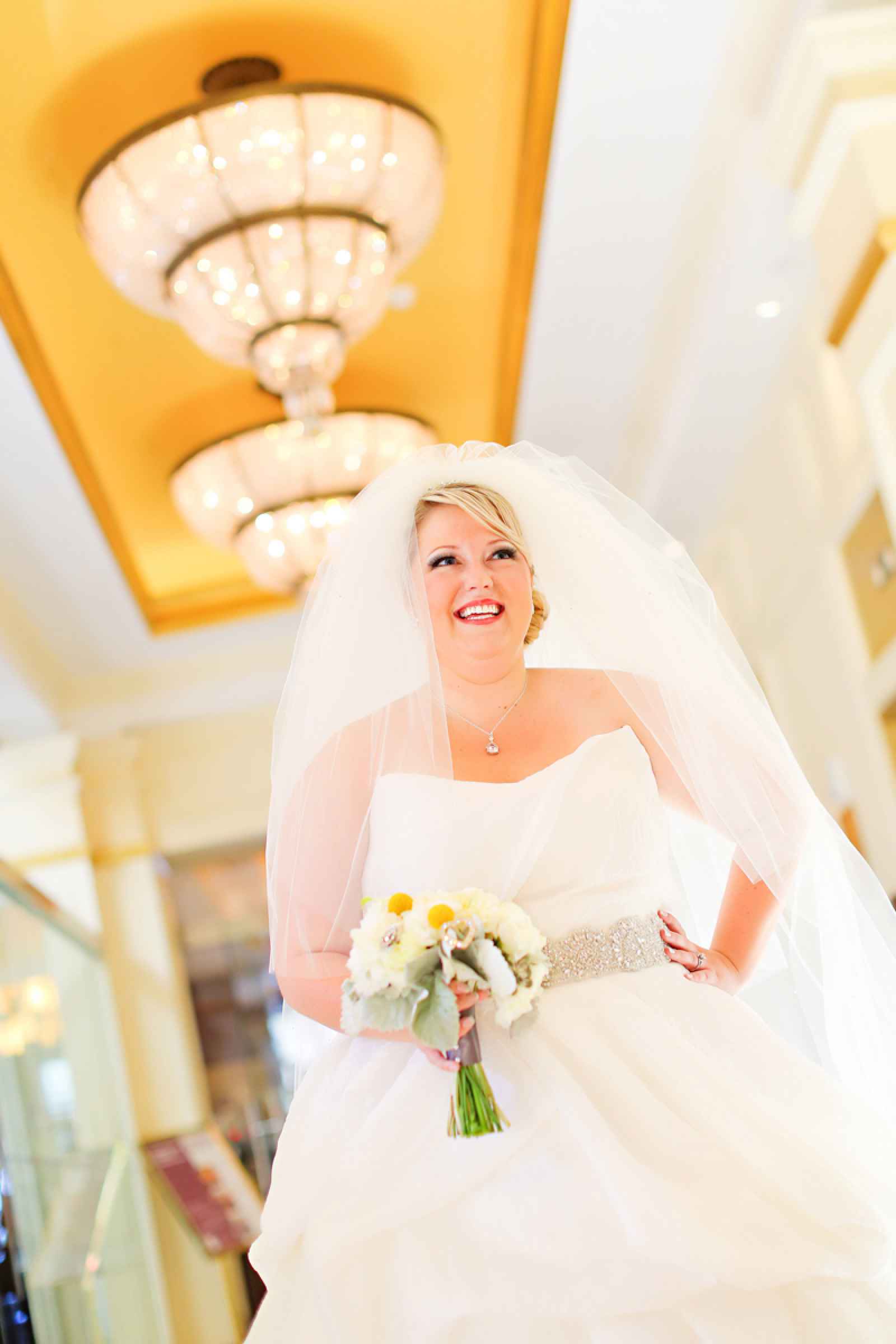 A "NO FRILLS" GOWN
The Monique Lhuillier gown reflected Milea's sense of style and her penchant towards the modern and architectural look, rather than frills or flowers as adornments. She wanted it to be interesting with a texture to the fabric. "I knew it was the one when I saw it on the hanger. It was simple and understated but somehow dramatic at the same time," she said.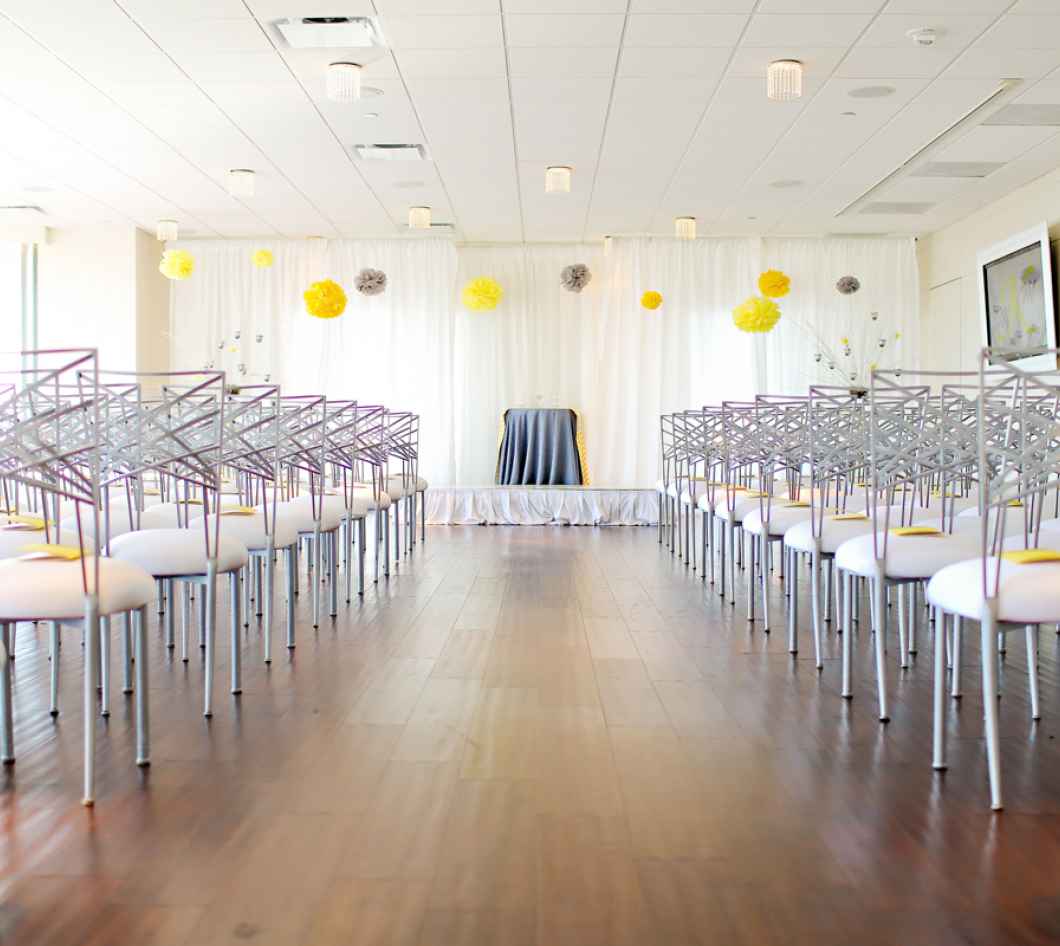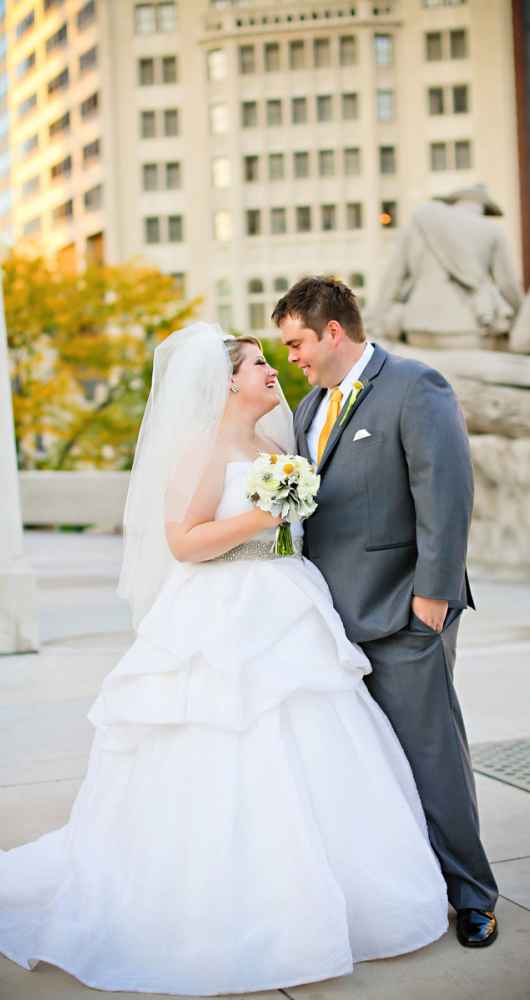 BROADWAY MELODY
Music is a part of Milea's being, so she knew that she had to have significant beautiful music on the day she married Matt. A big fan of Broadway and show tunes, she wanted all the ceremony music to have meaning.
"We didn't see each other until walking down the aisle. Hearing the words from West Side Story's 'Tonight' was perfect. "It really helped me remember that the moment wasn't about the guests but about us."
Because this bride and groom did not care for weddings where guests look at the back of the couple during the ceremony, they changed it up and faced the congregation, adding intimacy to the event.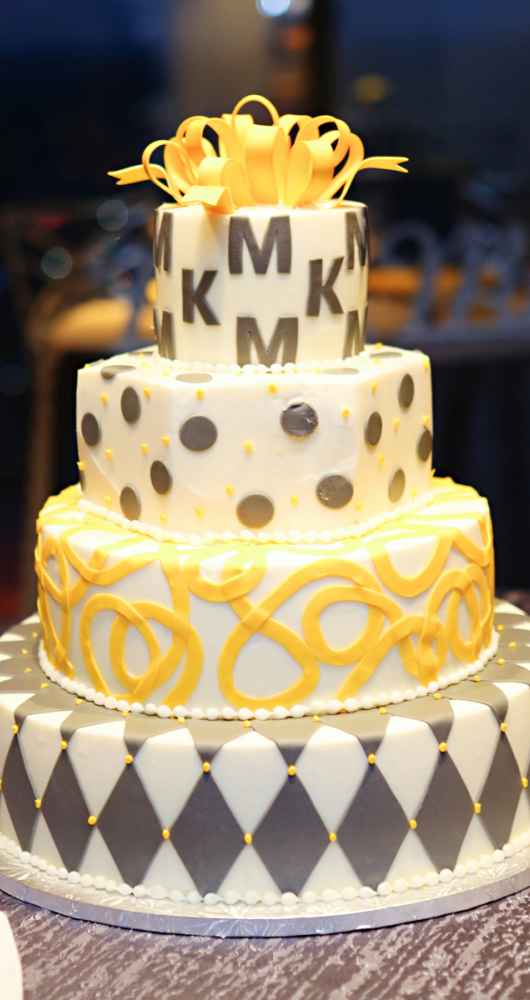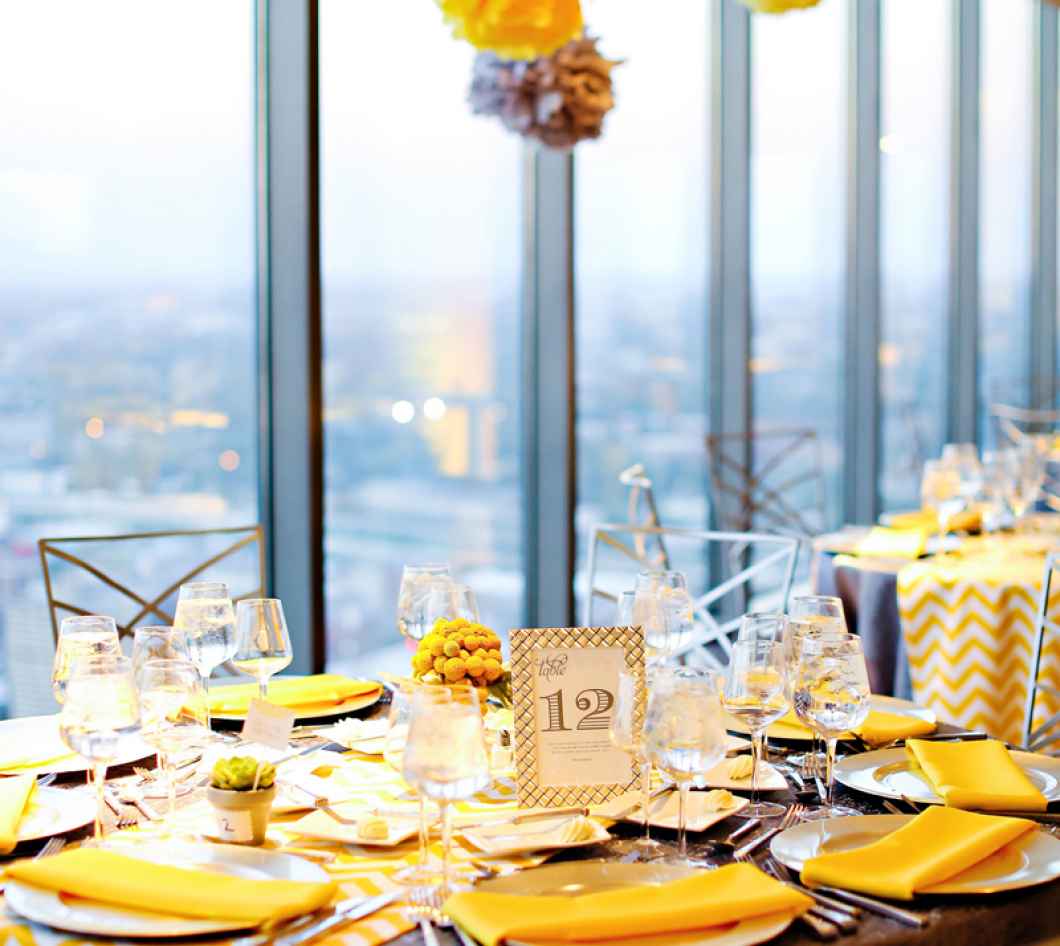 ANOTHER KIND OF BOUQUET
Instead of lighting a unity candle or having a sand ceremony, Milea and Matt chose to have a wine ceremony in which their mothers poured wine into a carafe and during the ceremony, the couple poured their individual carafes into a single glass and shared a sip, symbolizing their union.
The wine theme was further celebrated during the reception when guests used silver markers and signed a very large wine bottle rather than signing the traditional guest book. Milea's father selected different bottles of wine for them to open on their first, fifth, 10th and 25th wedding anniversaries.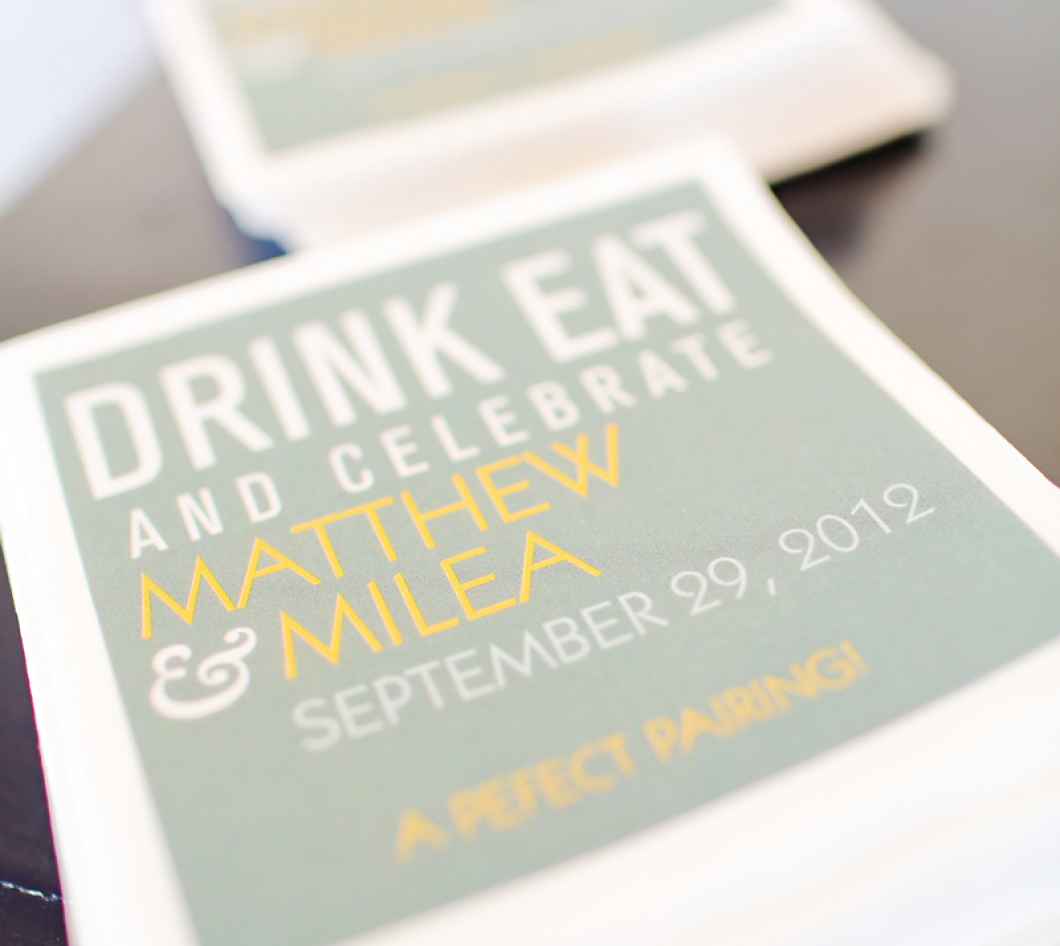 DON'T FORGET
This chic, modern, happy bride advises other brides to make sure that their fiancé is consulted and included during the planning process. "While they will say they don't care or tell you to do whatever makes you happy, I found that Matt had ideas and things that mattered to him," Milea said. Because Matt studied landscape design at Purdue, he had an interest in anything plant related. "It wasn't something I expected and it didn't always make things easy, but I am so happy that we were able to have honest discussions about it and incorporate his ideas into the big day."
In that vein, the escort cards were placed in gray flower pots with succulents inside and those also served as favors for the guests.
"So many brides cry at their weddings," Milea said. "I only felt like smiling. It was a day filled with joy."