Miranda and Nick are an example of one of those super cute, all-American high school sweethearts couple. The pair met eight years ago in high school through mutual friends and the rest is history! As for the proposal, Nick took Miranda to a lovely Italian dinner at one of the many golf courses he frequented (being a big golfer himself). After dinner, Nick had plans to propose to Miranda out on the course, so he asked her to hit some golf balls on the range. Almost ruining the plan, Miranda said she didn't feel like going. Nick, however, used a little sweet talk and changed her mind. Miranda says, "So I said 'yes' and he lined three balls up on tees and I started hitting them. Finally, I got to the last ball and was tired of hitting. I hit the last ball and watched it fly into the driving range. I turn around to look at Nick and he was on one knee. He asked me to marry him there! And again, I SAID YES."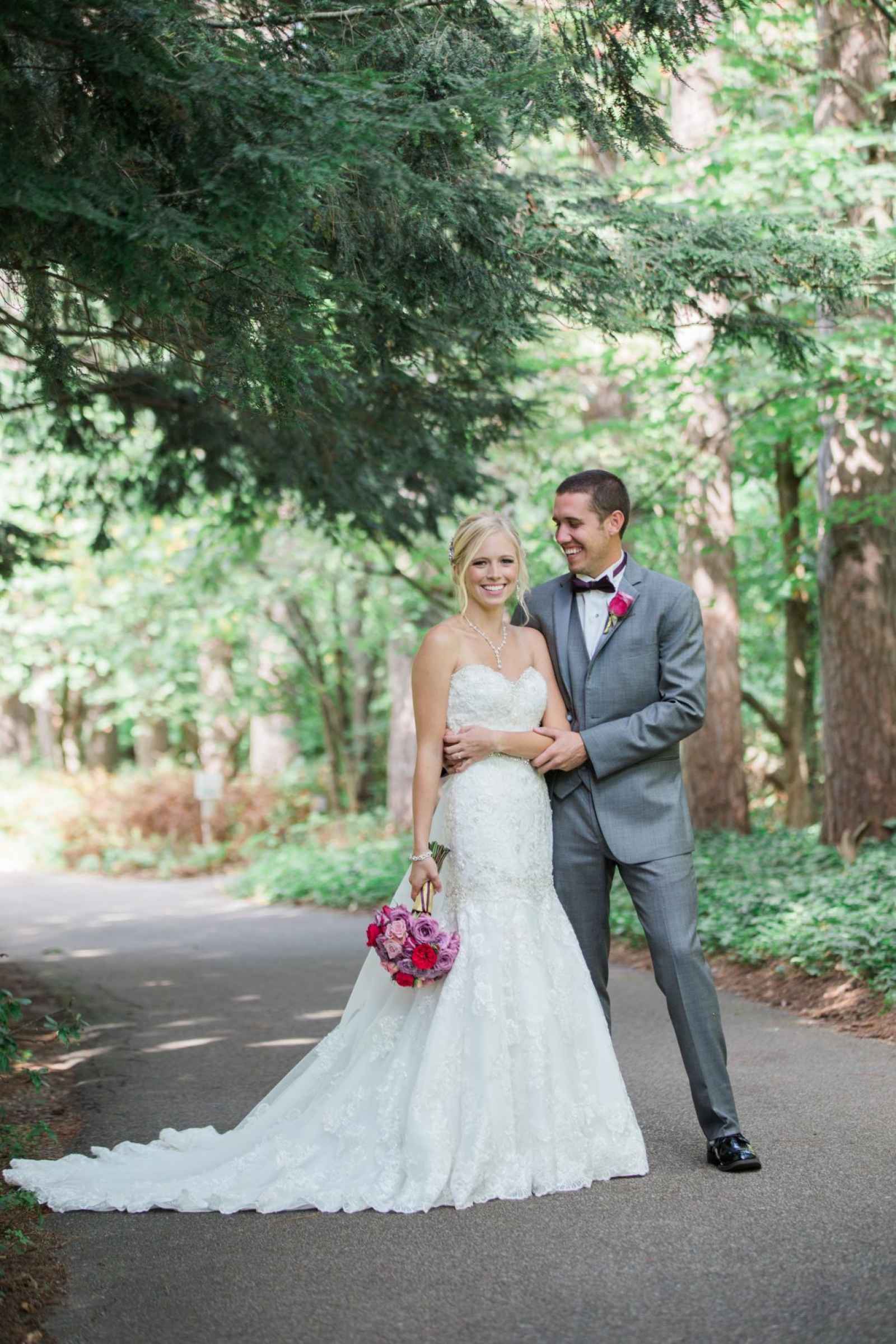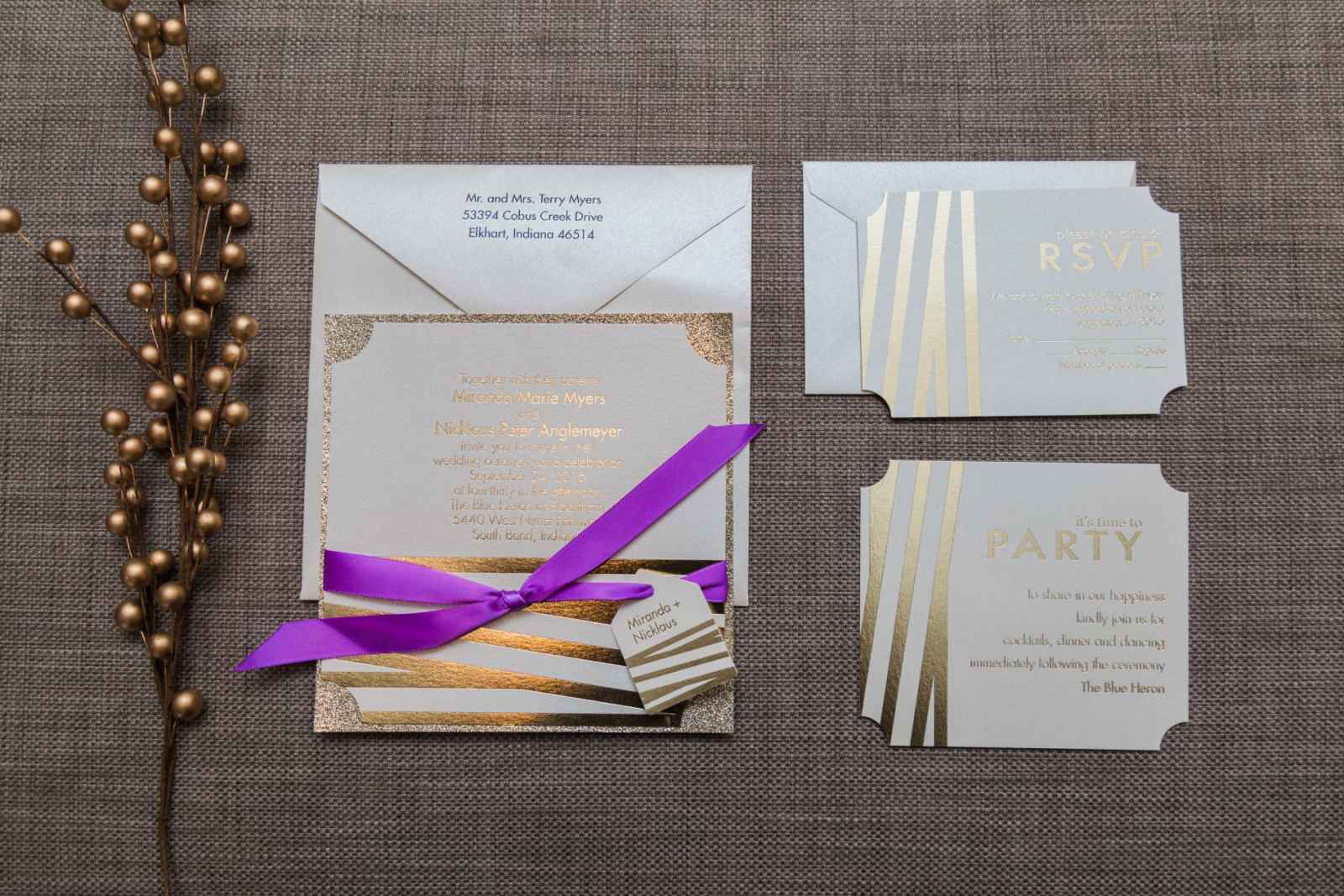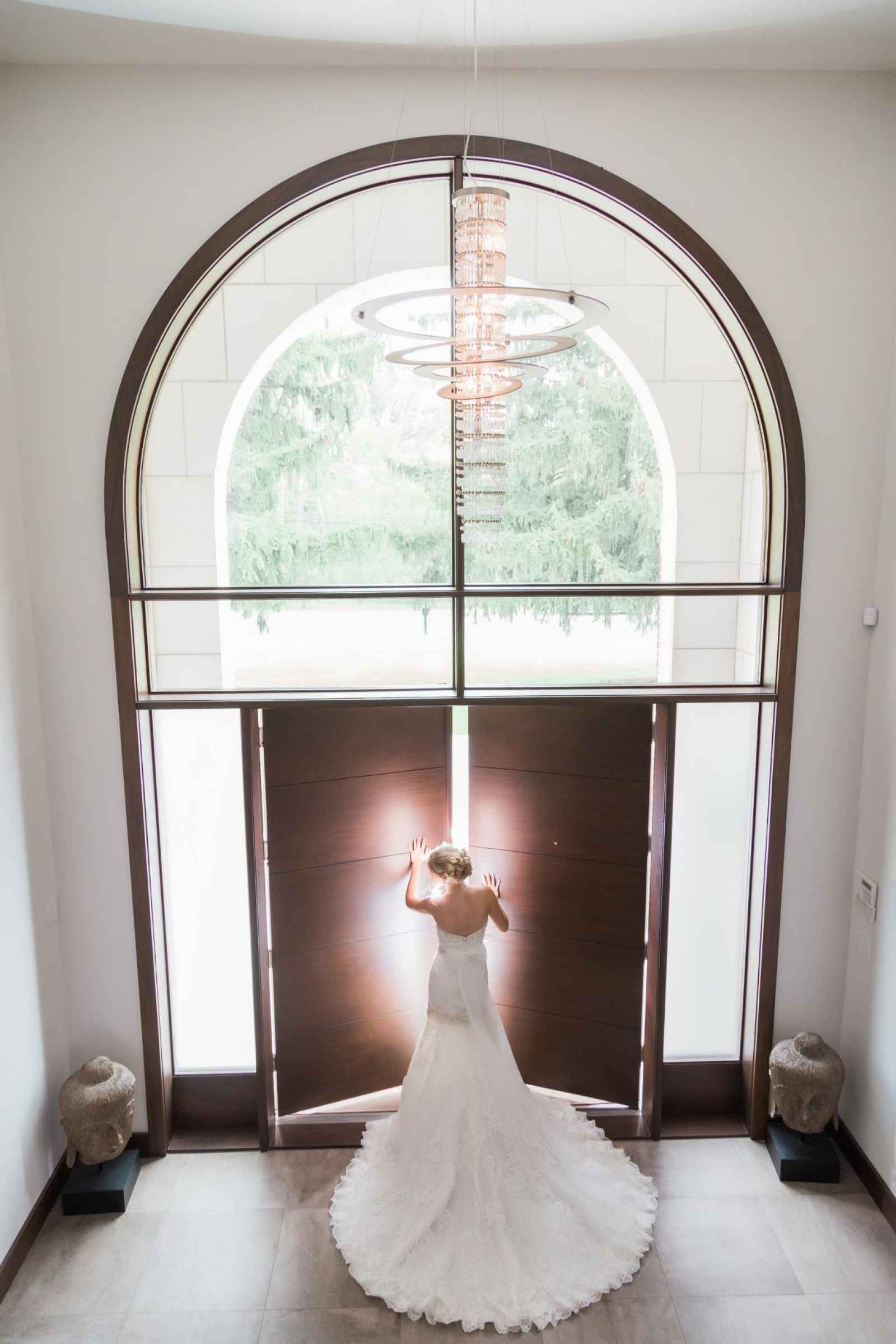 When the couple started planning their wedding, they had set the date for July 2017. That way, Miranda would have two years to plan it. But the plans changed. Miranda says,"Nick came to me in December saying he wanted to move up the date, and I obviously wasn't going to argue with him, so then I kicked wedding planning into high gear because I had less than a year to plan a wedding!"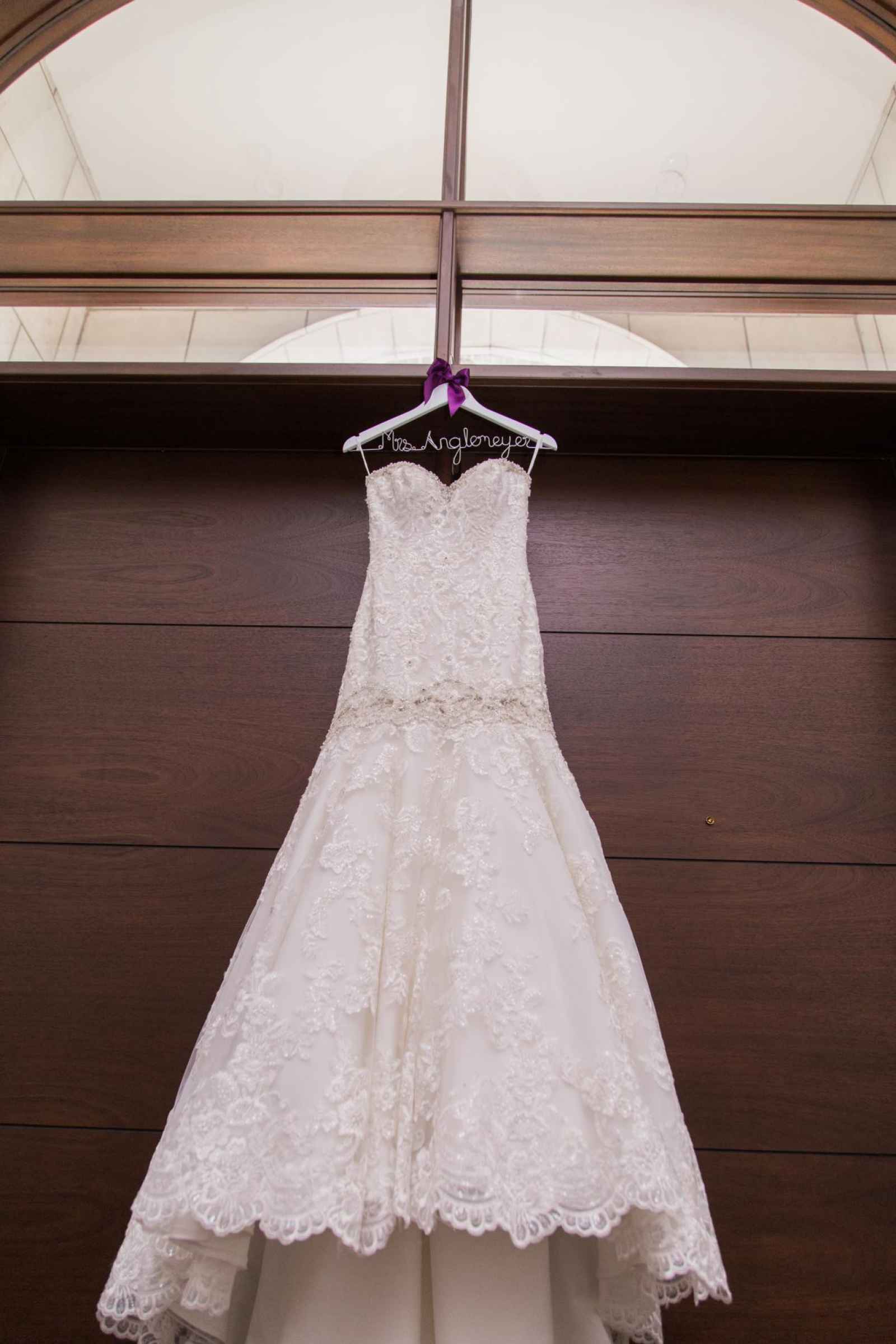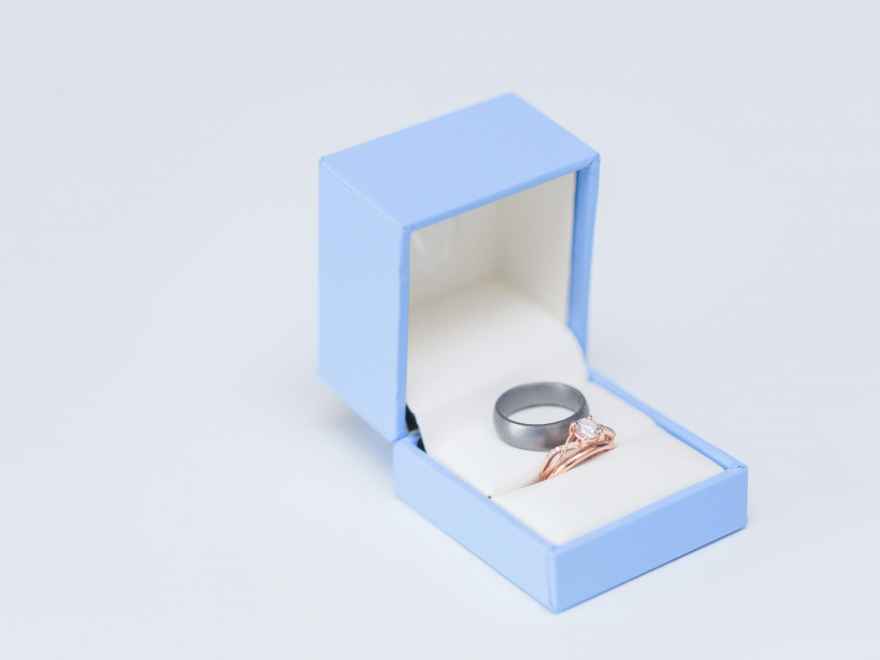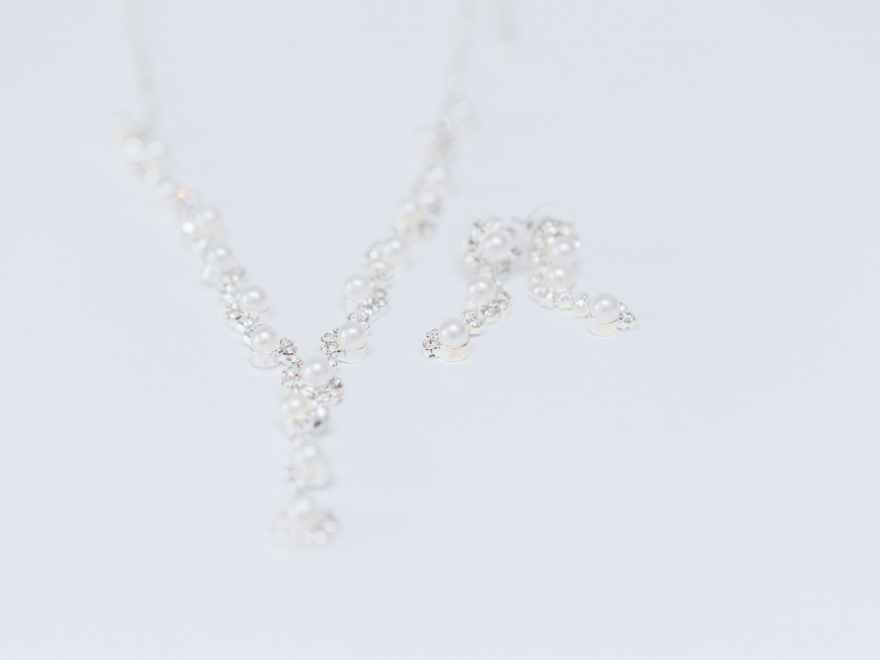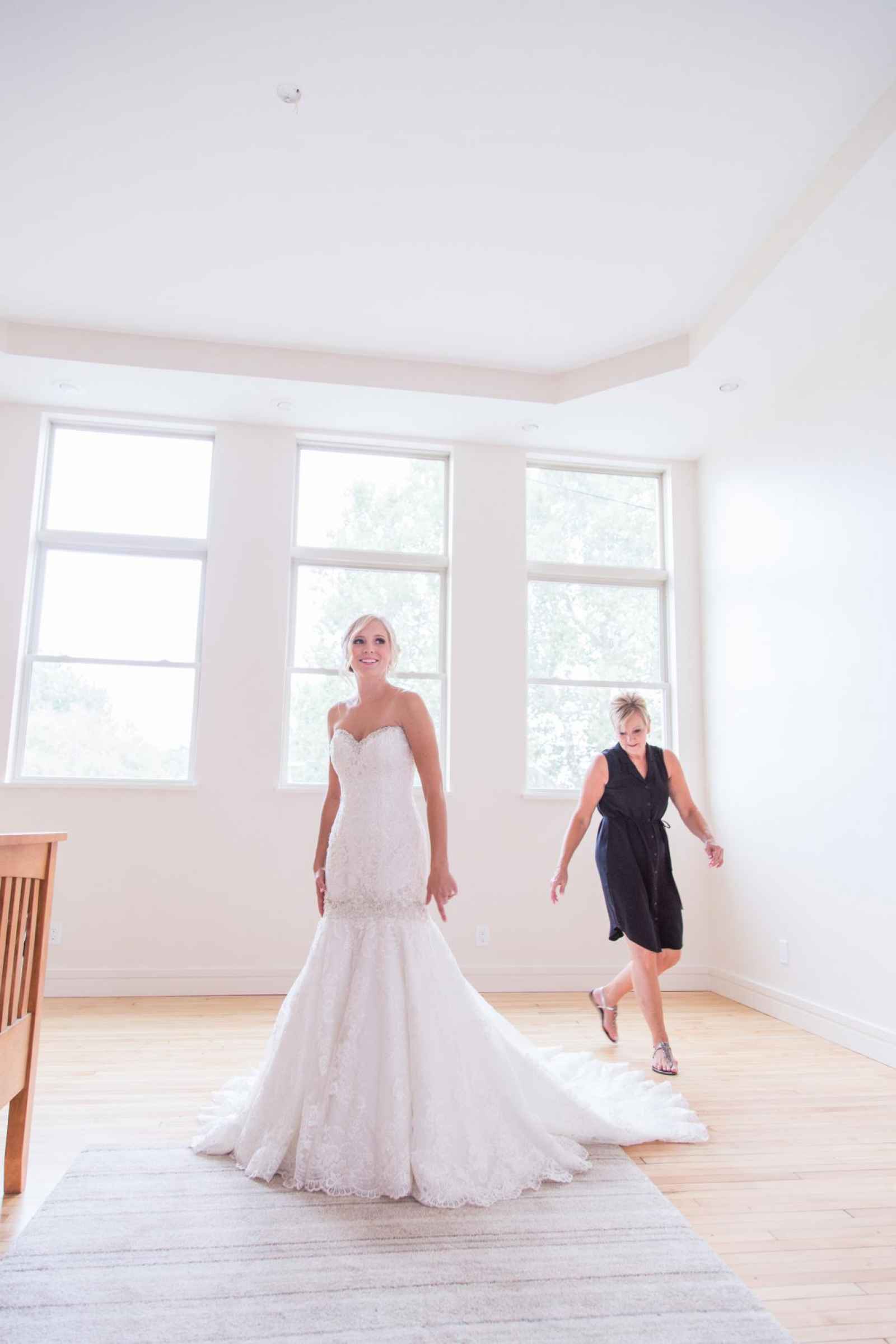 First off, they chose the venue — a golf course, of course! They chose The Blue Heron at Blackthorn. Miranda says, "We chose the Blue Heron because it's on a golf course and it had a beautiful view of the course. We also wanted to keep golf as an underlying theme of the wedding since Nick loves golf so much and we got engaged on one." After finding the perfect place for the wedding, Miranda found the perfect photographer, too—Grace Pulver Photography!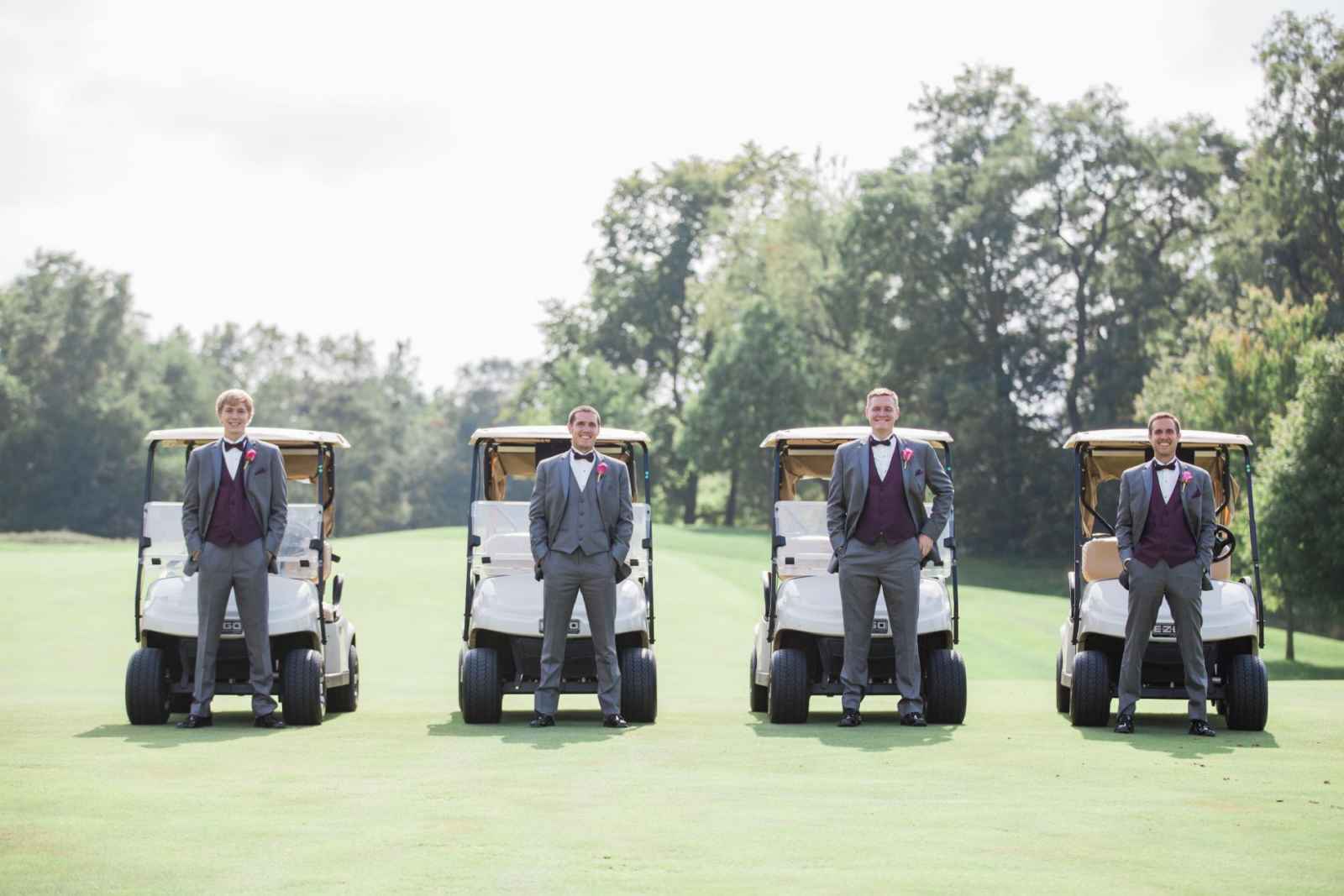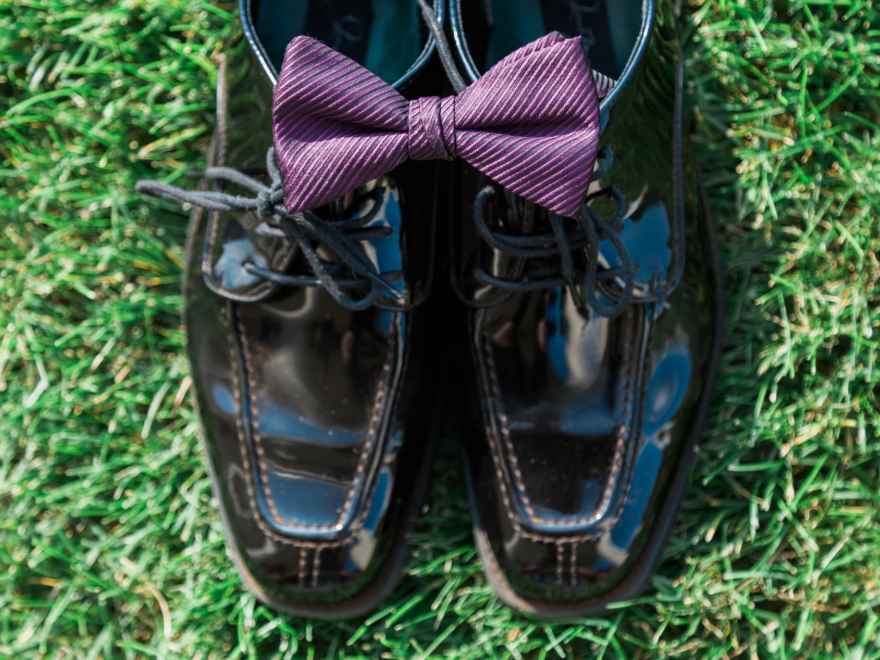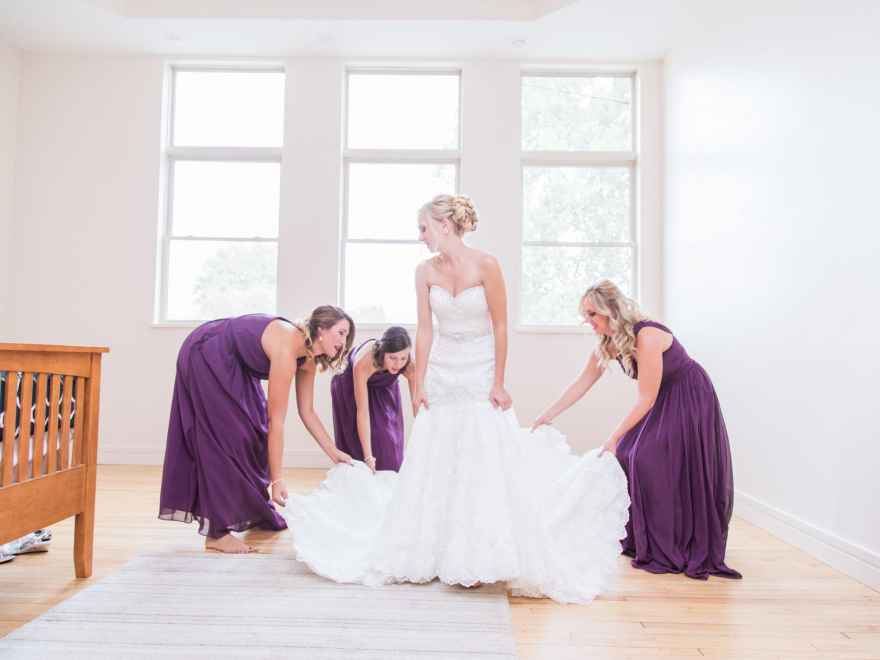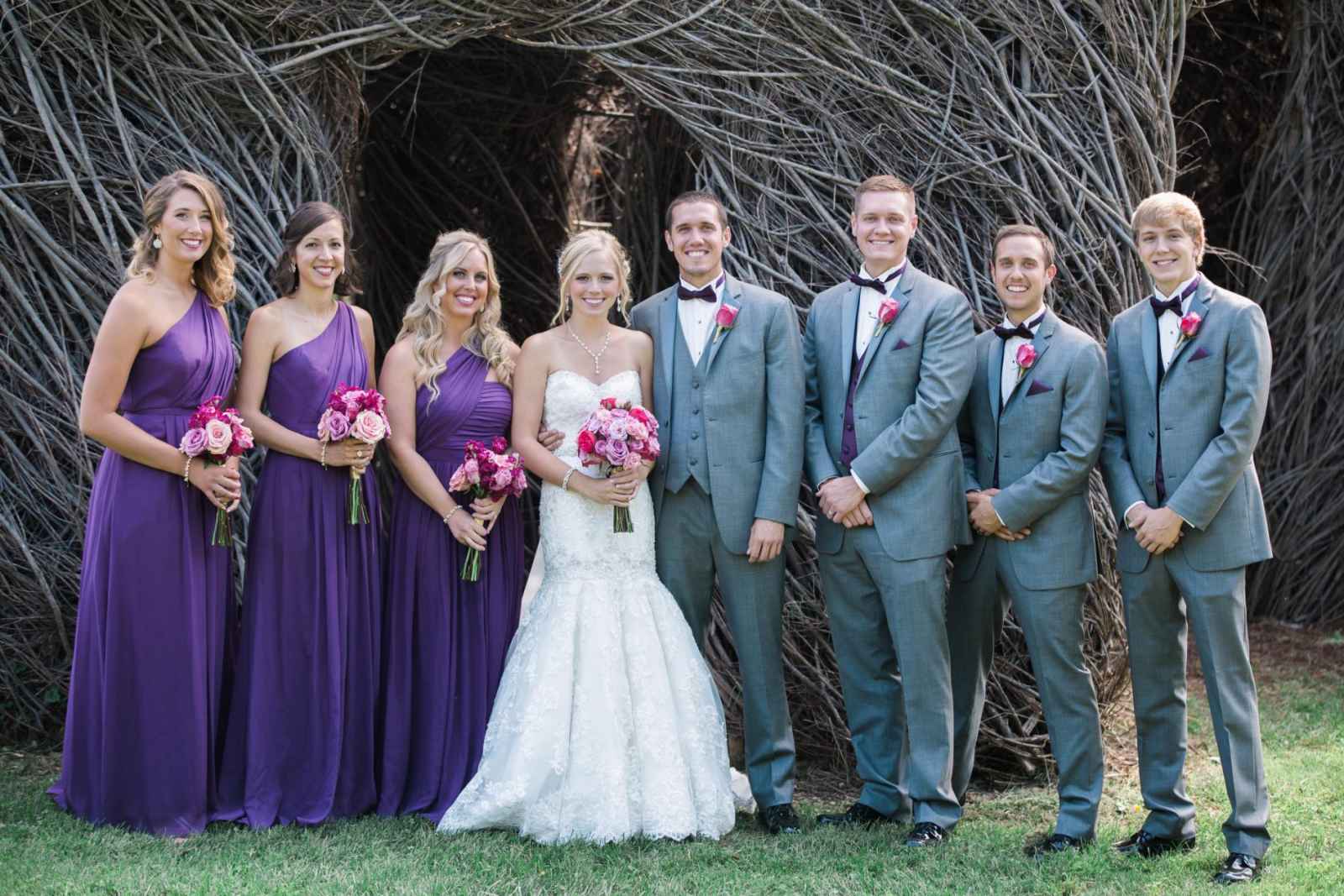 As if the wedding was meant to be planned in a year, Miranda found all the perfect vendors with ease! Using online reviews, wedding magazines and word-of-mouth, Miranda discovered a line-up of vendors that helped the wedding go off without a hitch. Starting with the florist, Always N Bloom, Miranda says, "Chalee was wonderful. She built a sense of trust that she would do well from the first day we met with her. We found her online and loved the reviews we read about her! You know you have a wonderful florist when six months before the wedding, we changed the whole color palette and she had no problem helping us with these changes." Chalee ended up using lavender, Piano roses, Porcelina spray roses, elite purple hydrangeas, raspberry/dark purple carnations, hypericum berries, moody blues and blueberry roses, seeded and silver eucalyptus—a list that could only make for eye-catching florals!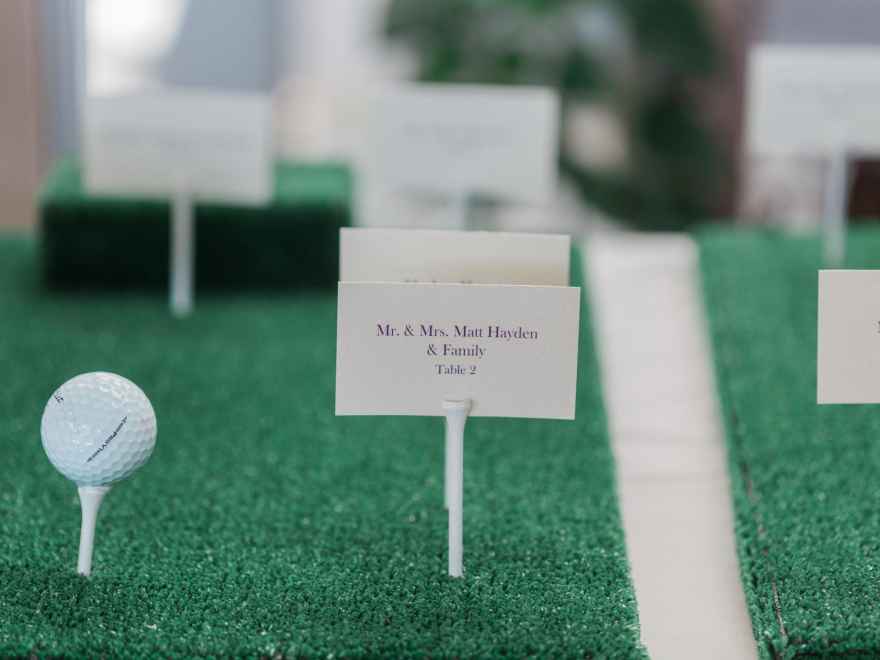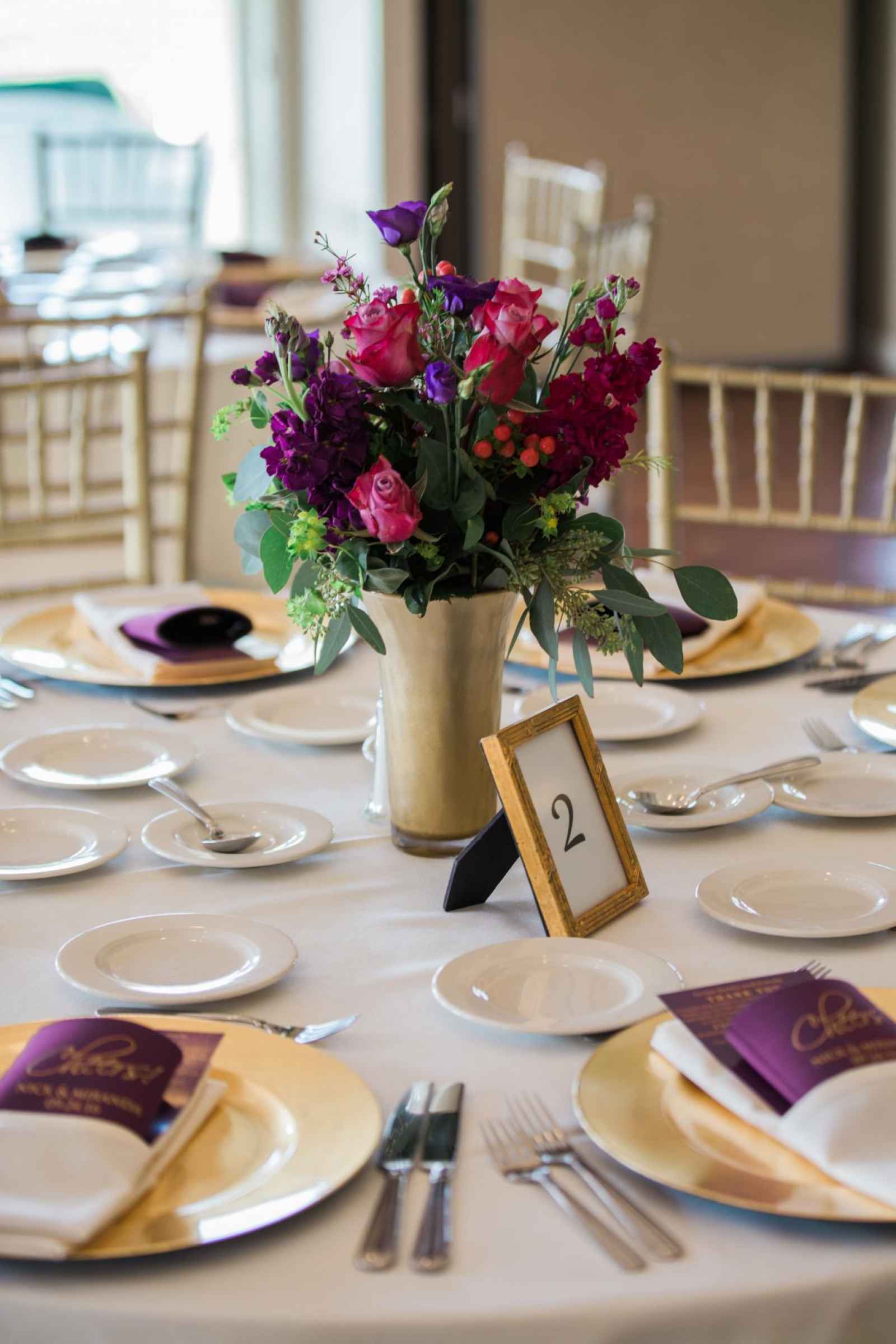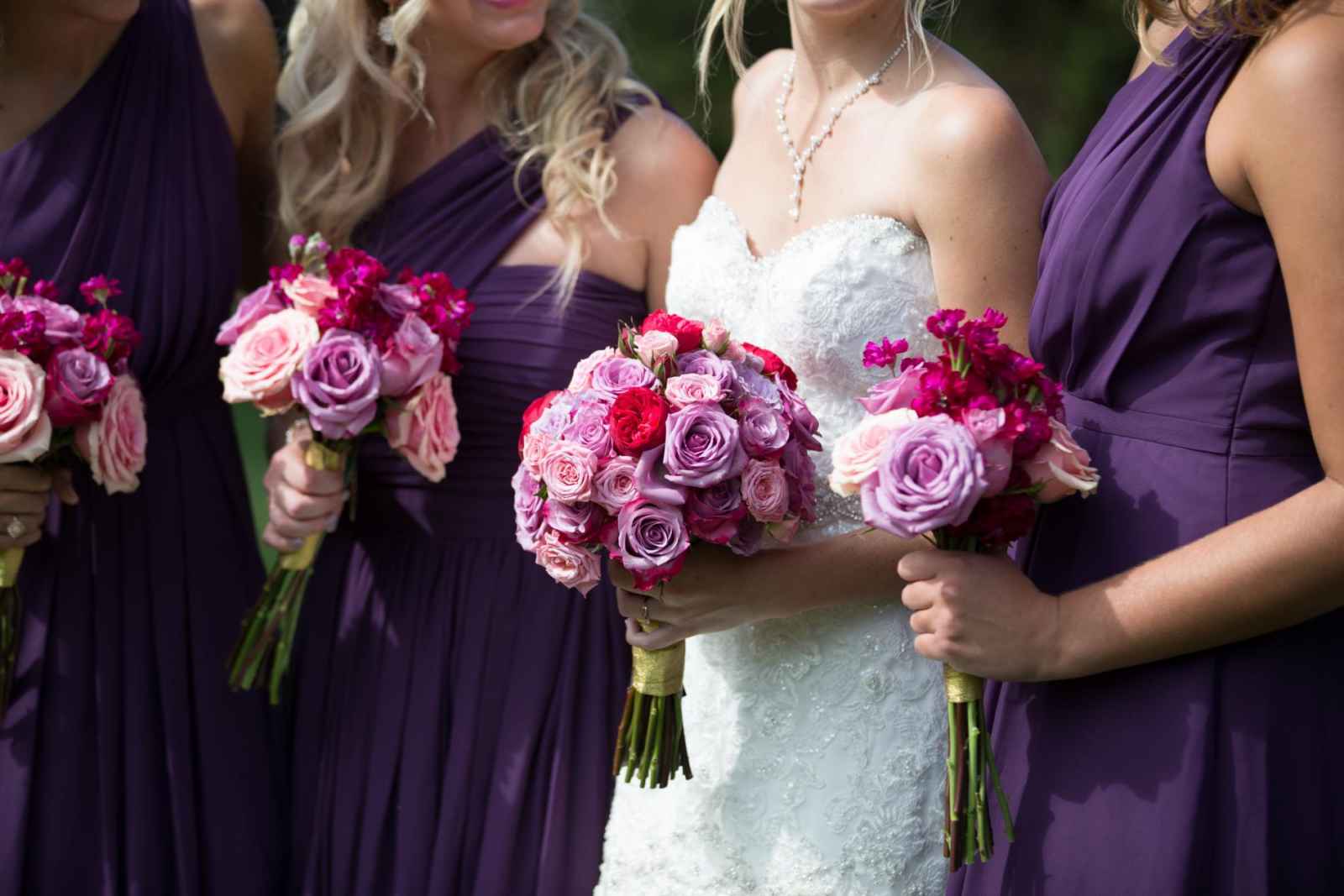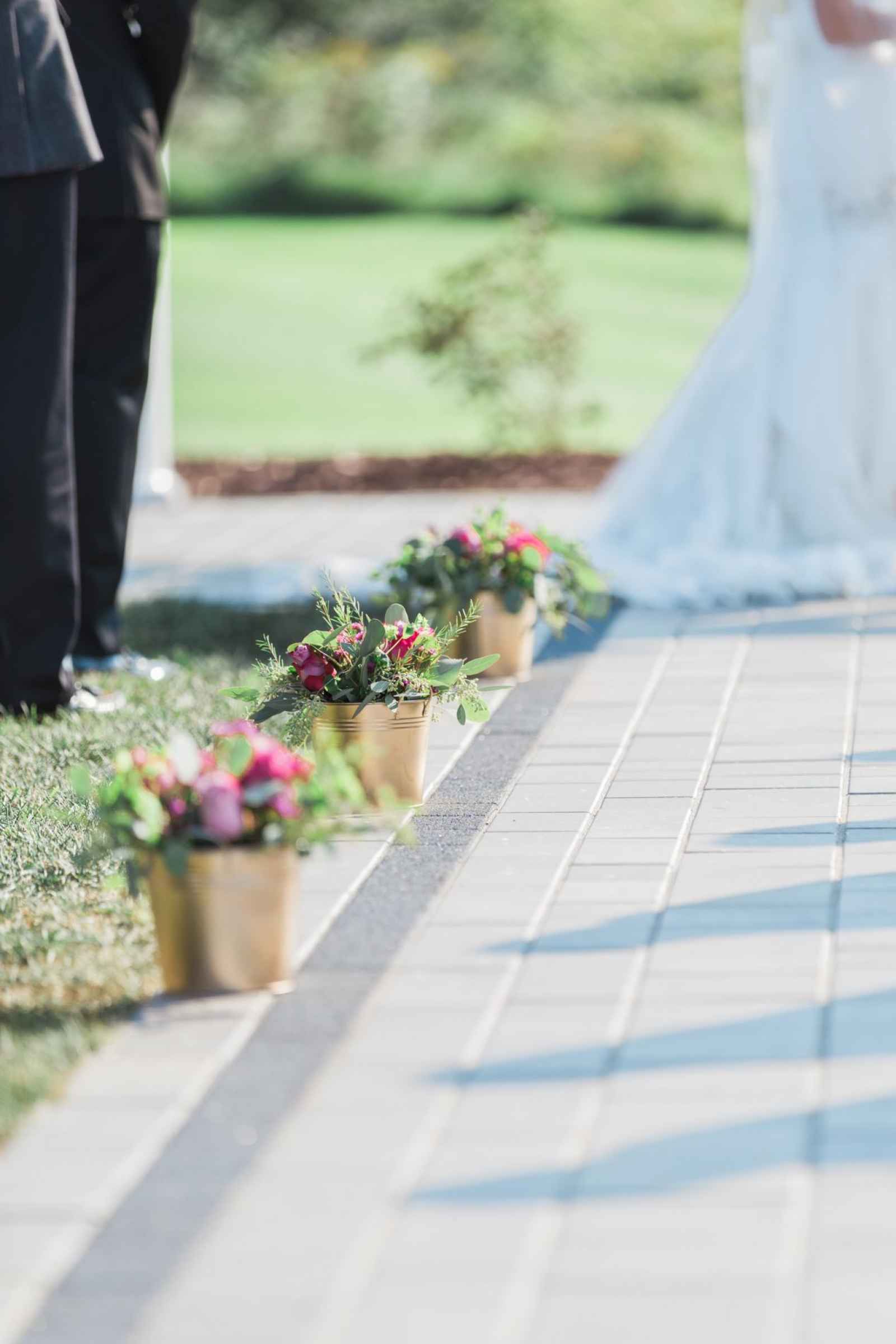 Just like Miranda and Nick, her dress was another meant-to-be match! Miranda tried on an Allure dress from Blushing Bride on 17. She fell in love instantly, but did not want to be hasty and say "yes" too soon. So, she went to try on a few others, but Miranda says, "The whole time I was comparing every dress I tried on to the Allure I loved at Blushing Bride. We immediately went back and I put that dress on one more time and I started tearing up." Miranda knew that she had to have that dress, which was a great choice because she could not have been more happy or stunning on the big day!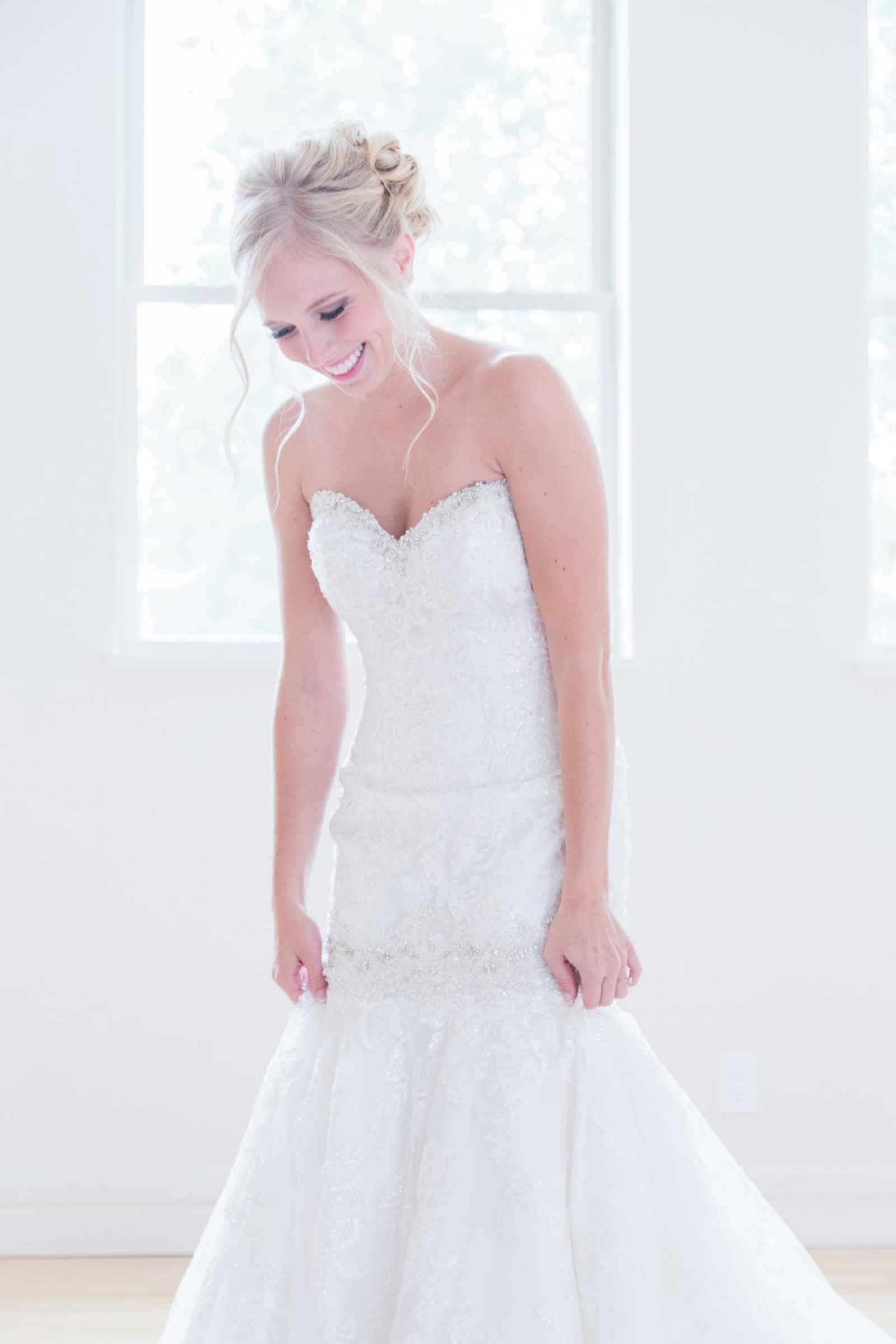 One special touch that the couple added to their big day was having Pastor Fritz, a friend of the family and a pastor that they had grown up with, officiate their wedding—especially since he said he was not going to do anymore weddings after 2015! Another special detail was the cake topper. Miranda says, "Our cake topper was custom made out of England. It had every touch we could have asked for. My dress, hair and accessories were identical to what I looked like. Nick had a golf bag with golf clubs in it. His tux and details were spot on, and we had the love of our lives on it with us, our dog Bella."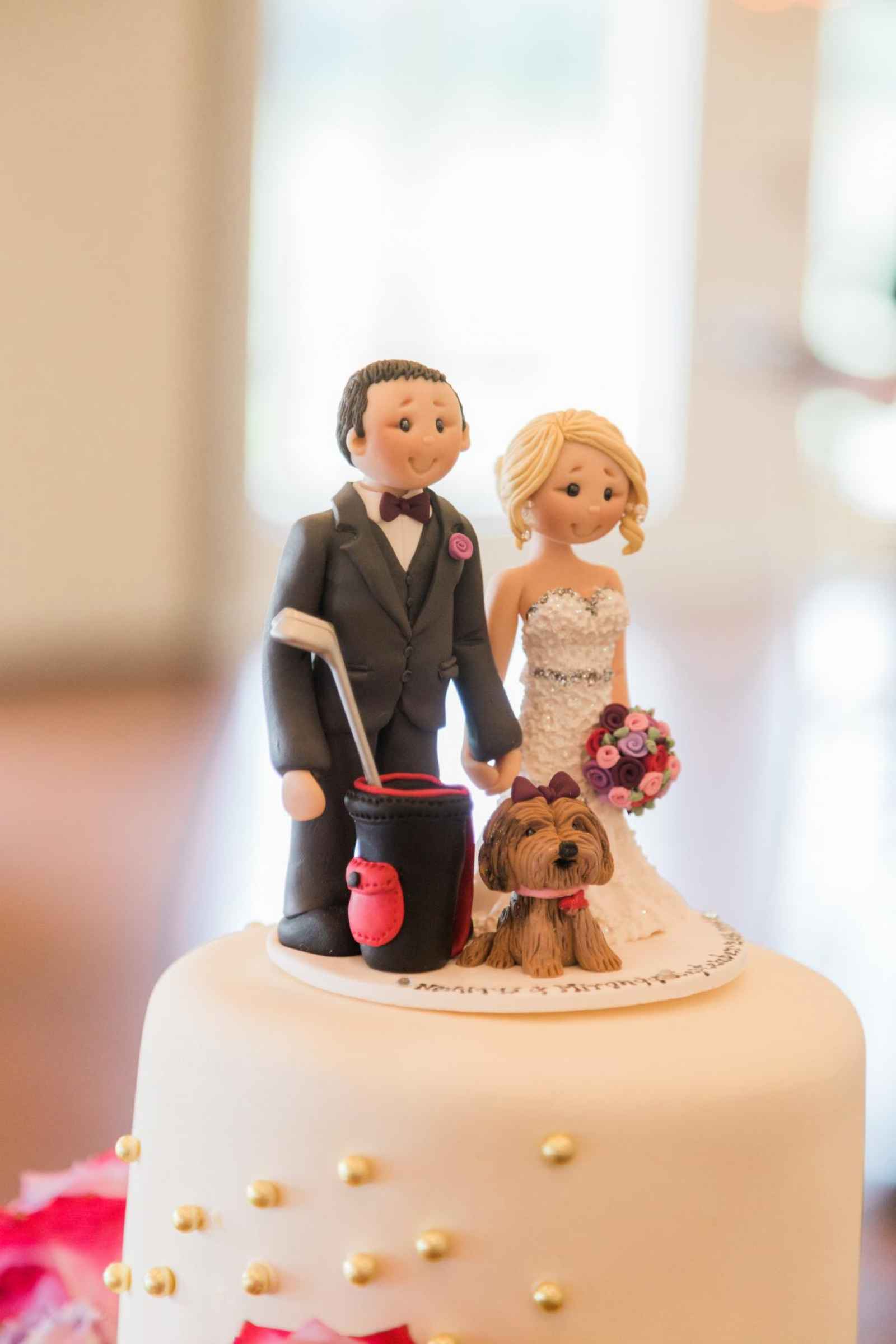 What we love
Miranda and Nick chose a wedding theme that was true to them! They went for something that would let their guests know who they were as a couple rather than a theme that would outshine them as a couple!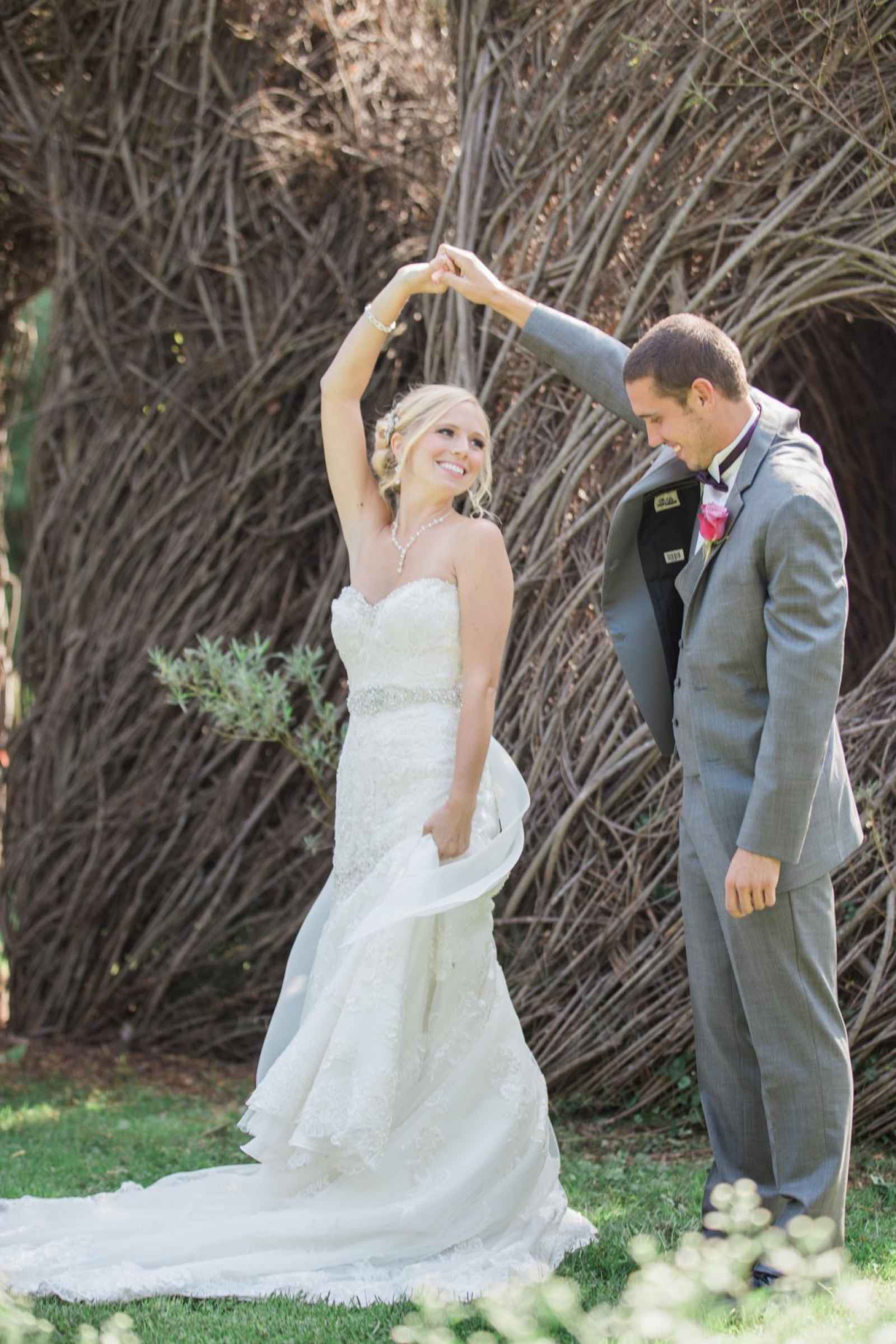 Miranda says she used WeddingDay for inspiration for her wedding. "I first heard of it at a bridal show and obviously used the magazine for inspiration!"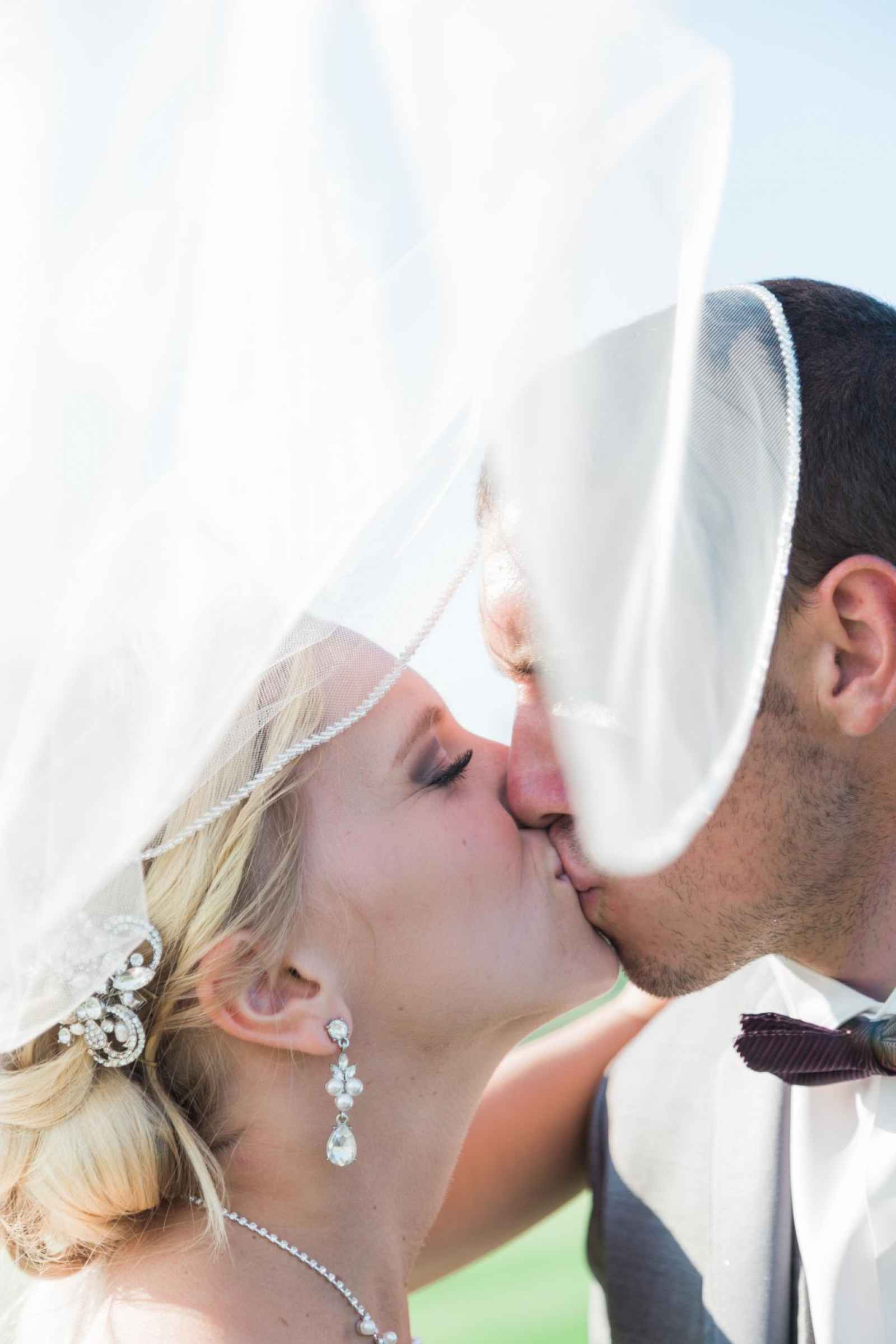 are you a bride-to-be?
Obsess and plan with us on weddingday-online.com. Sign up here.

are you a wedding extraordinaire?
Join WeddingDay Magazine in inspiring brides by partnering with us! See how here.