Karl and Missy were meant to be from the start. The couple met for a date at Pizza e Vino Cellar 849 back in 2015. It was supposed to be a casual dinner date, but Missy says, "From the moment I met him, I knew he was the caring, funny, thoughtful and intelligent man I had been waiting for! Our dinner date turned into 10 hours of talking and laughing." We say: A 10 hour first date? He's a keeper!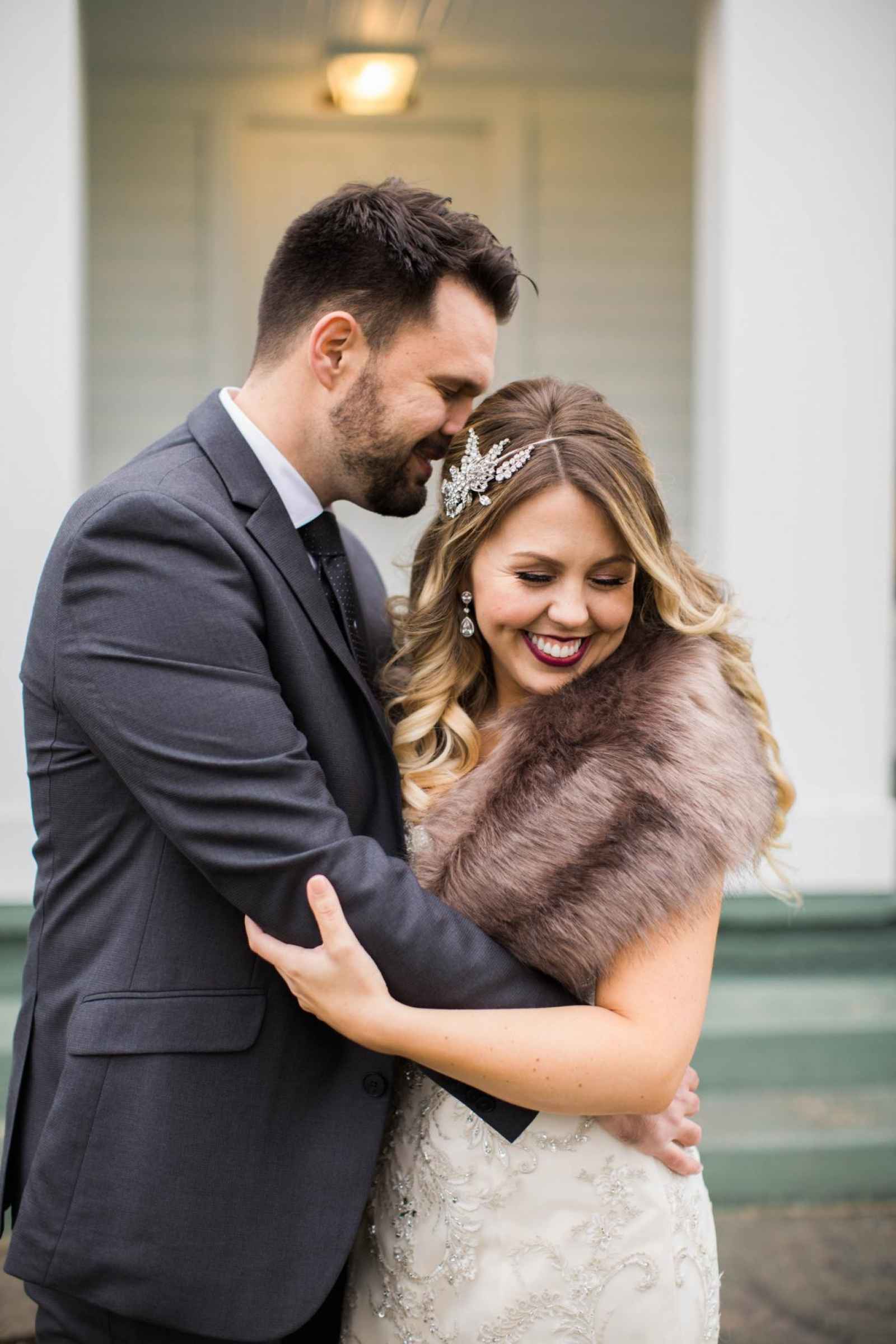 Karl's proposal was inspired by a song that always reminded him of Missy. The song was Cover Me Up by Jason Isbell. When describing her very special Jason Isbell concert proposal, Missy says, "We walked to the back of the concert hall and then that particular song started playing, which Karl saw as perfect timing. We were out of the crowd and in a more secluded area. He got down on one knee and pulled the ring out of his pocket." (Swooning here!)

The couple started planning their wedding the day after the proposal. After all, it's never a bad idea to get a head start! They researched for days and knew that Zingerman's Cornman Farms had to be it. The space was an alluring spot for a romantic wedding. Missy says, "As soon as I toured Cornman Farms, I was sold on it. We booked our wedding for December 3rd, 2016 and were ready to start planning the rest!"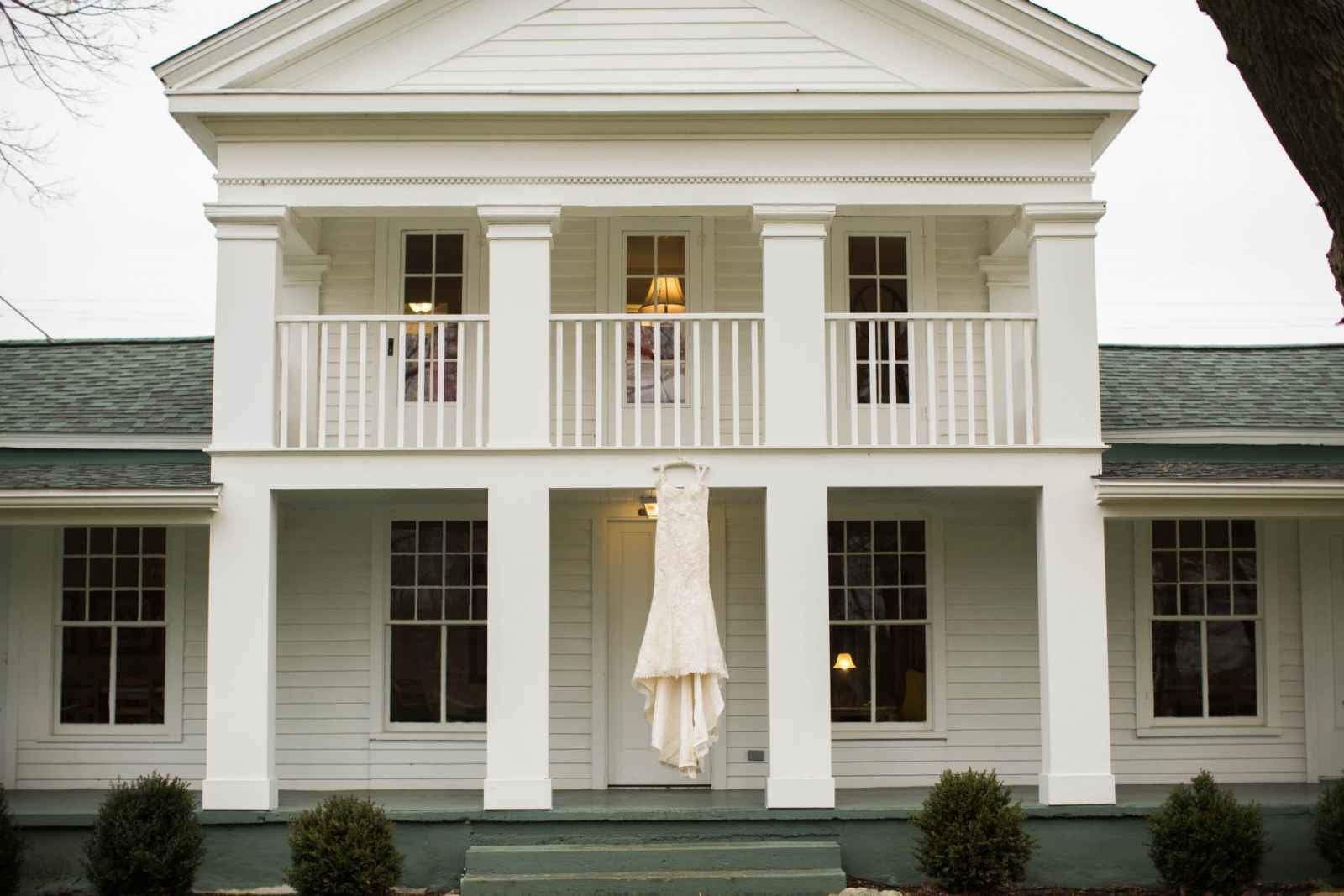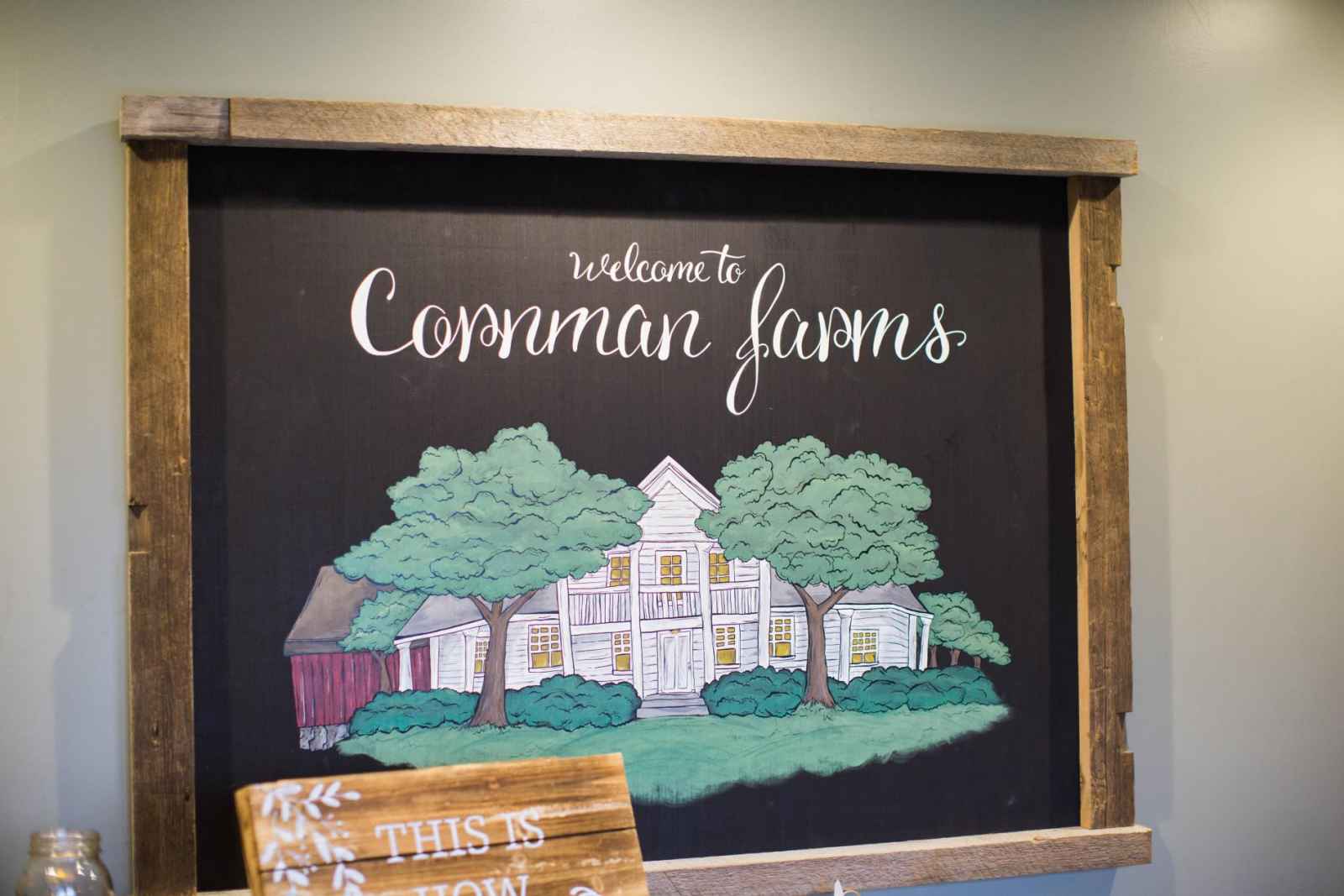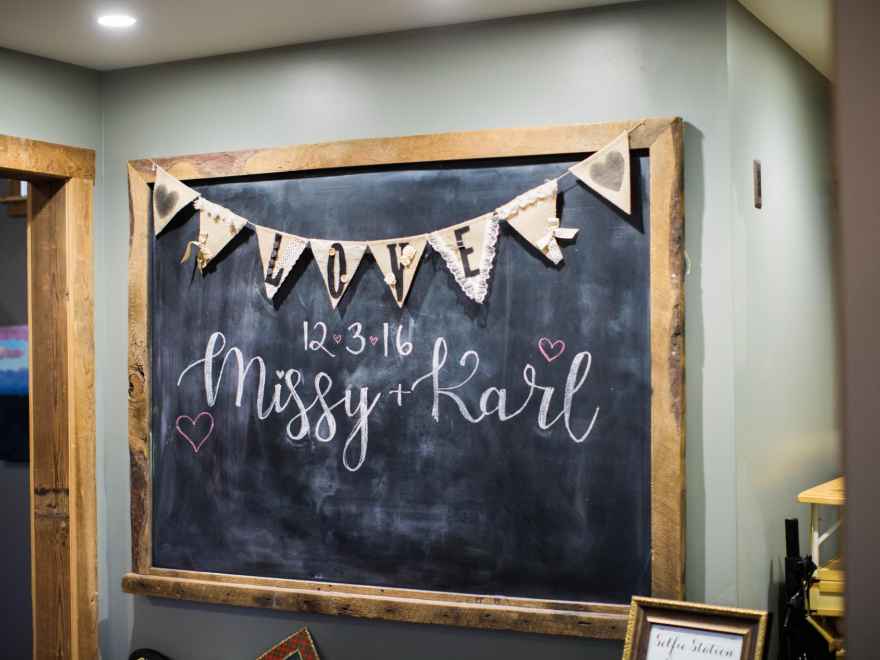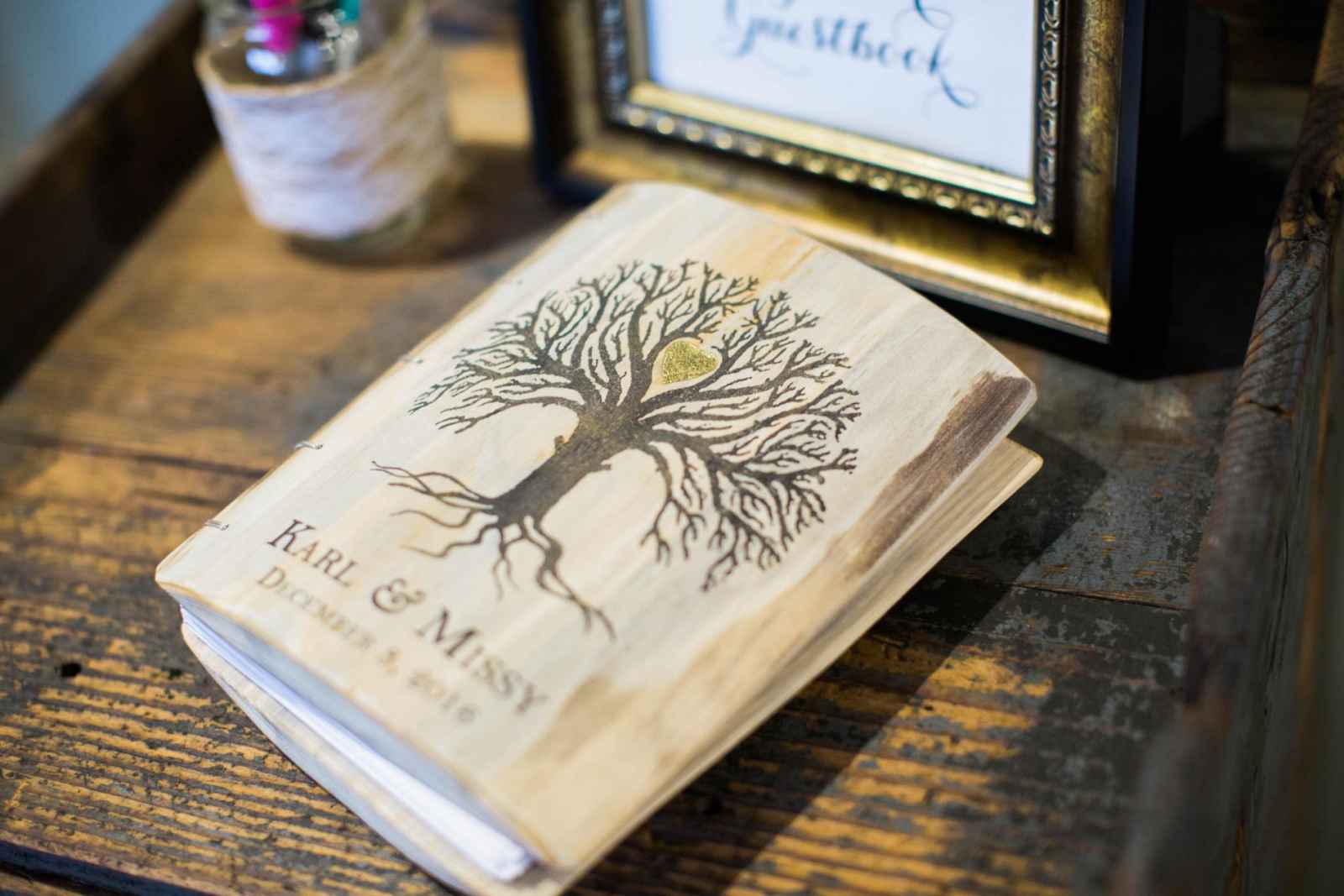 Much to Missy's surprise, the couple was going to have a winter wedding. Missy had always thought she would have a beach wedding, but her Michigan winter wedding was going to be more gorgeous than she could imagine. "The venue was very cozy with wood walls, fireplaces and cast iron chandeliers," she says. "We accented with lots of greenery and cast iron lantern centerpieces." It was the perfect theme for a warm, charming wedding.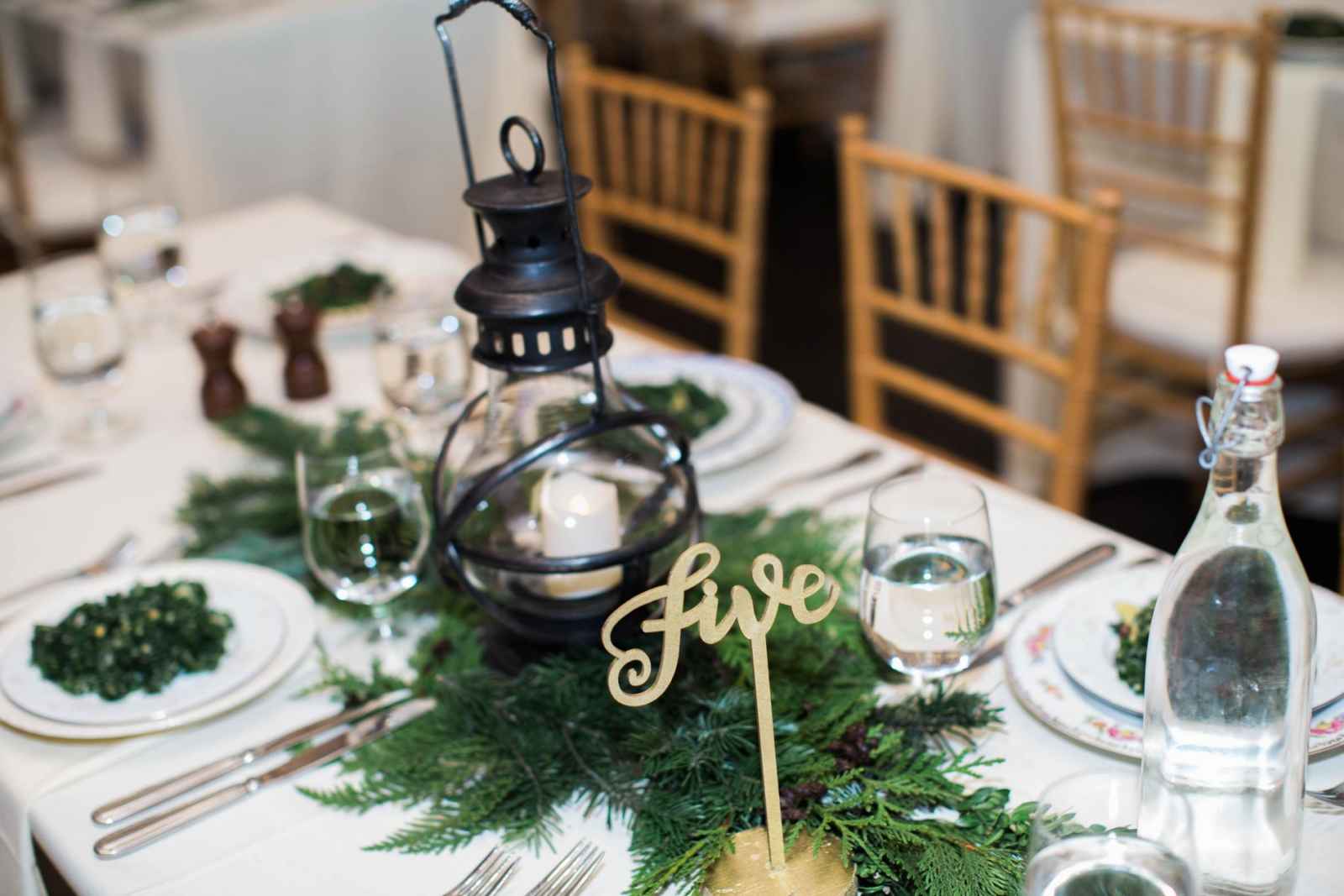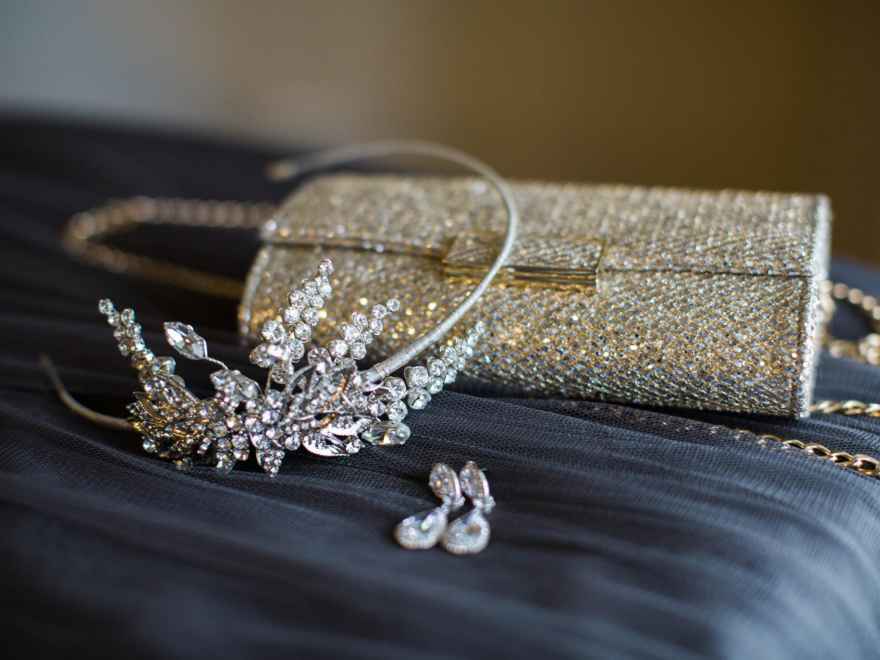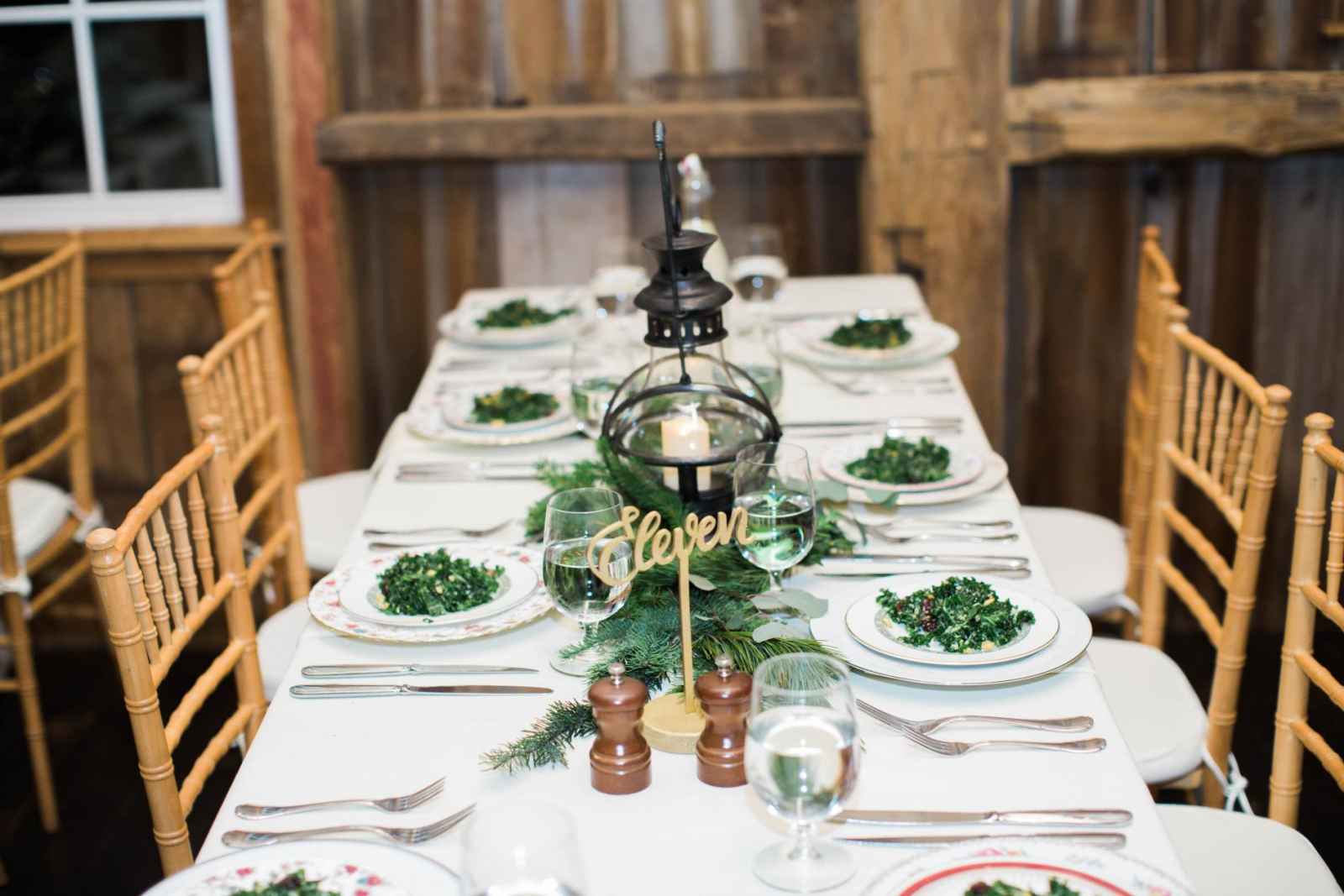 ​Zingerman's would not only be Karl and Missy's venue, but they were the caterer as well. On top of that, the venue had a preferred vendor list which helped the couple arrange many more vendors for their wedding. Missy loved all the vendors they ended up using, especially her photographer. "I found our photographer, Carrie House, through personal recommendations," she says. "After seeing our engagement photos she shot, I knew she was the perfect person to have with us on our wedding day. She was wonderful and captured our day so beautifully!"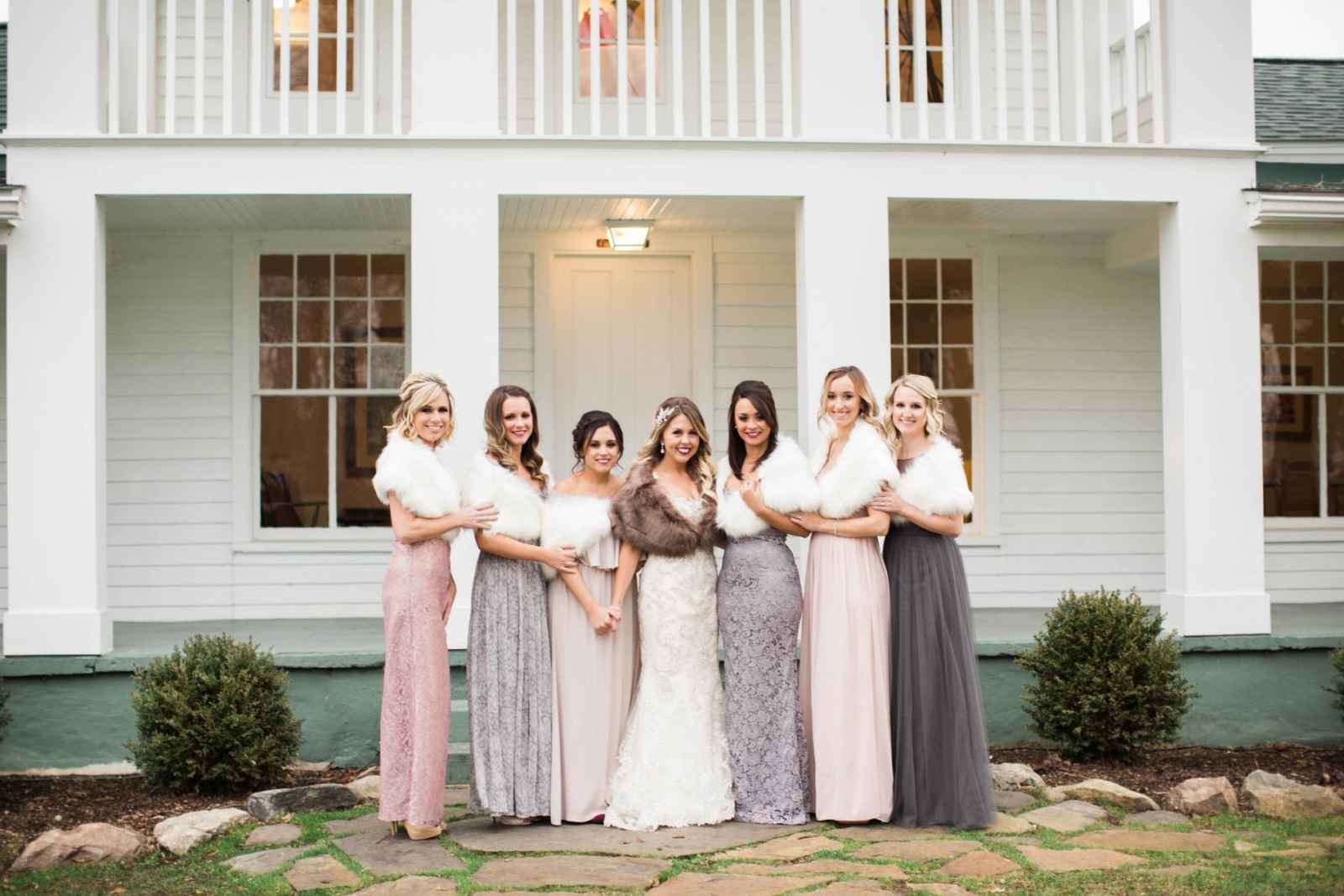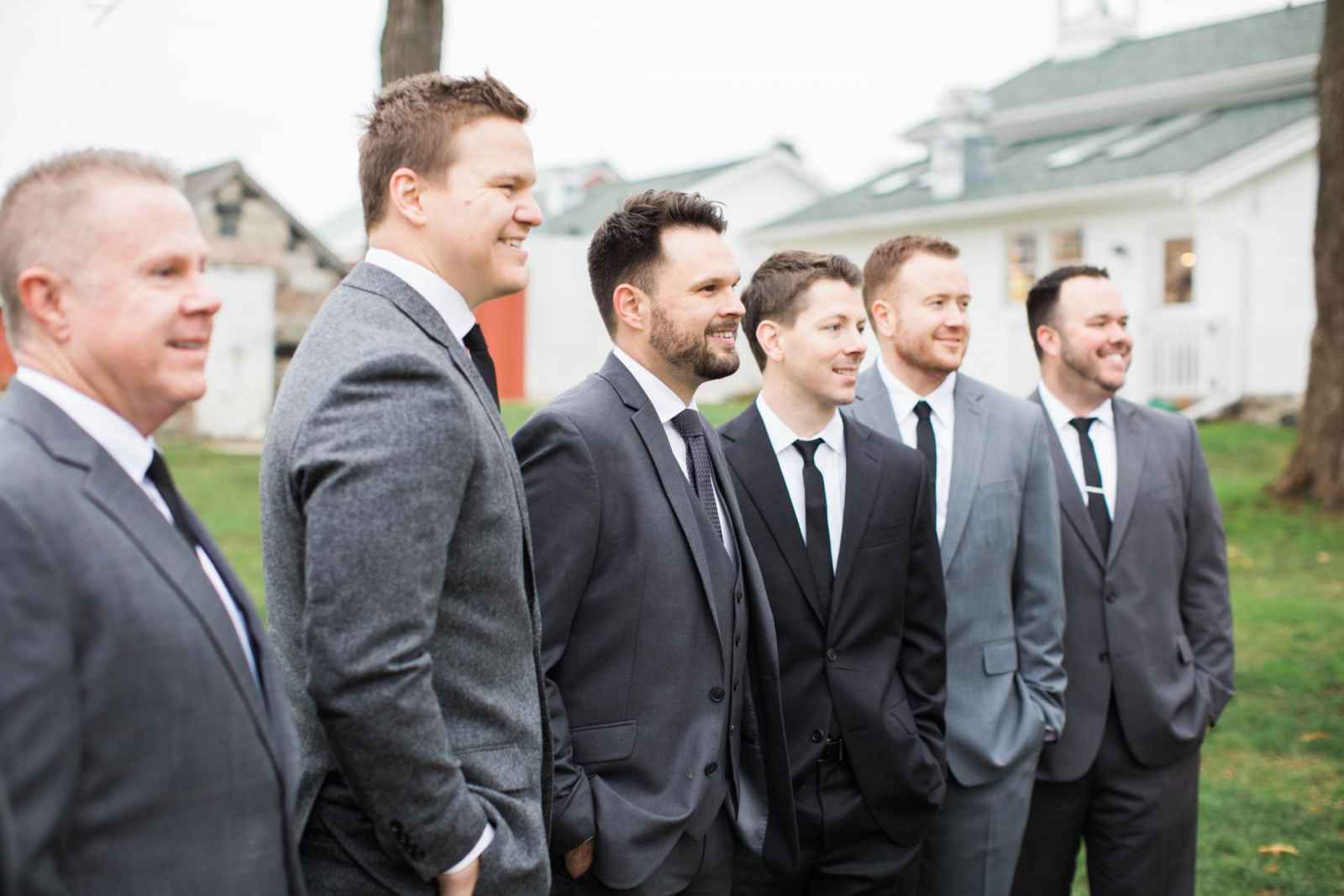 Missy was sure she wanted a long-sleeve, lace dress for the wedding. Missy had her eye on a dress that she thought would fulfill this vision in downtown Plymouth. But she says, "As soon as I put my dress on my face lit up! This dress was completely different than what I had envisioned myself in, but I felt better in it than I could have ever imagined feeling in a dress." Missy was so in love with the dress, she nearly wore it walking out of the store! Unfortunately, she had to wait until the wedding day to wear it again.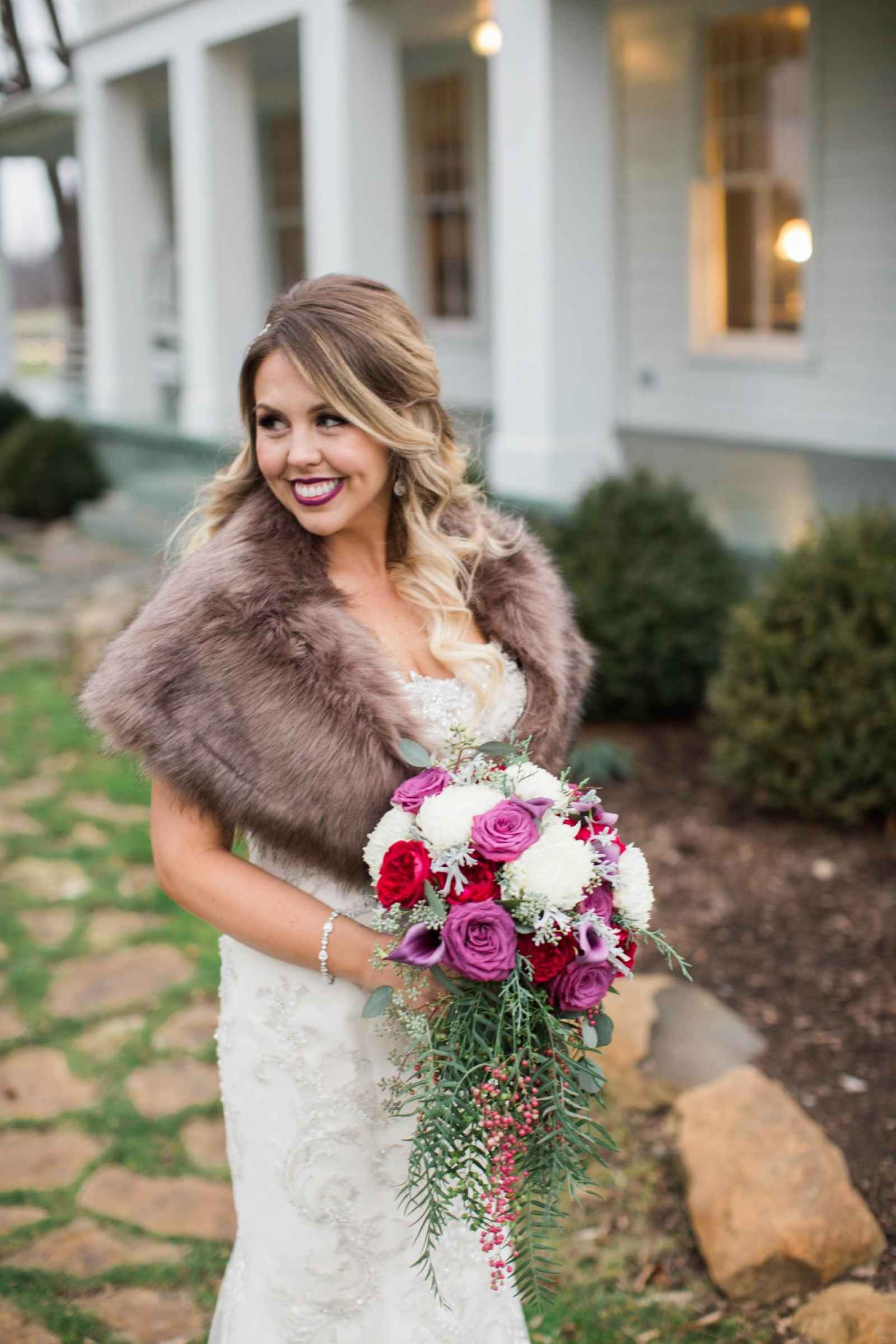 The color scheme of the wedding complemented the season, and the neutral theme enhanced the already beautiful space. Missy says, "My bridesmaids all chose their own dresses—anything light gray, dark gray, blush or dusty rose. I really liked how they all looked together! For my flowers, I wanted something romantic, while sticking with the winter vibe. We chose big, fluffy, white flowers, some pops of pink and plum, flowing greens, and some berries. Our florist did a great job executing my vision!"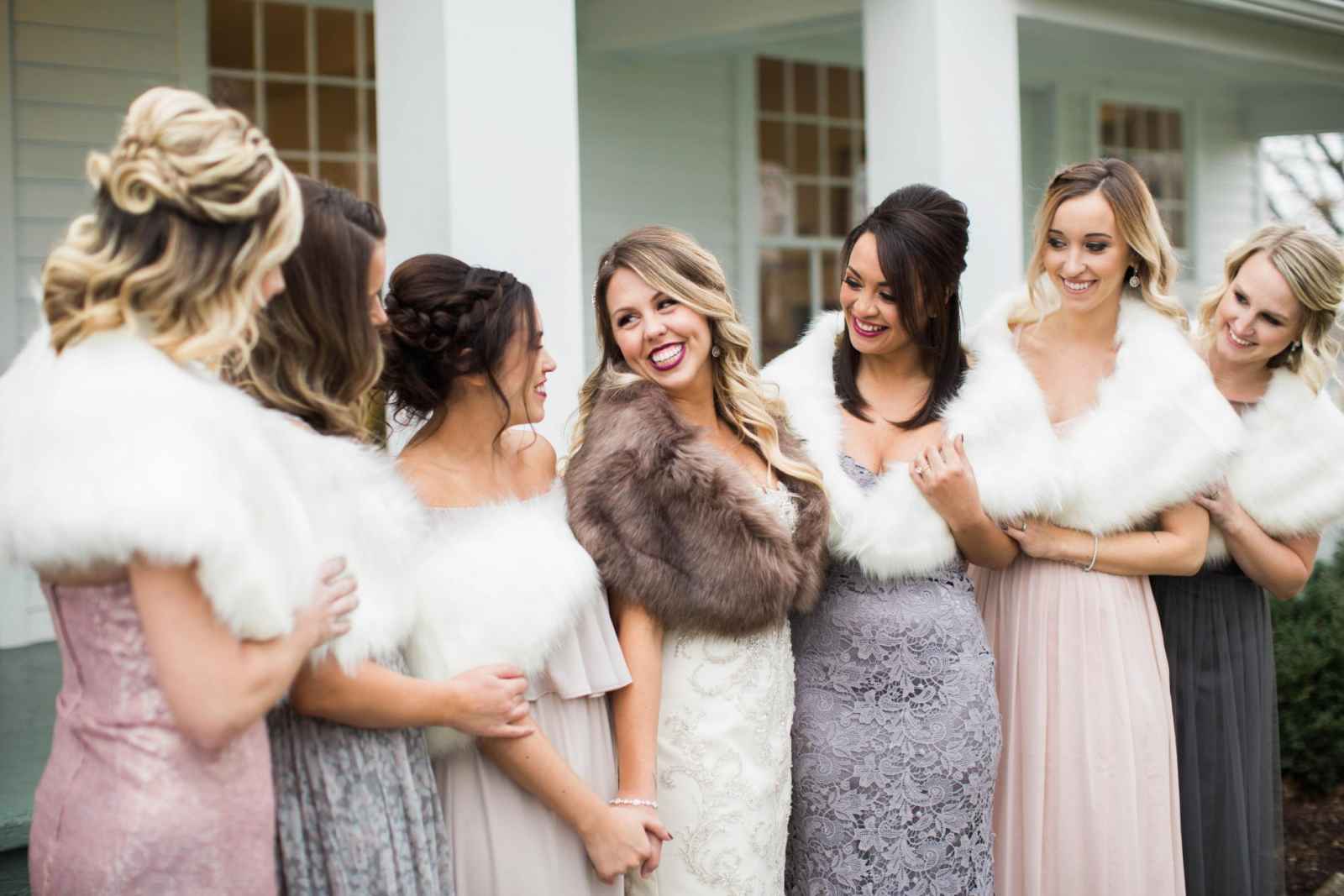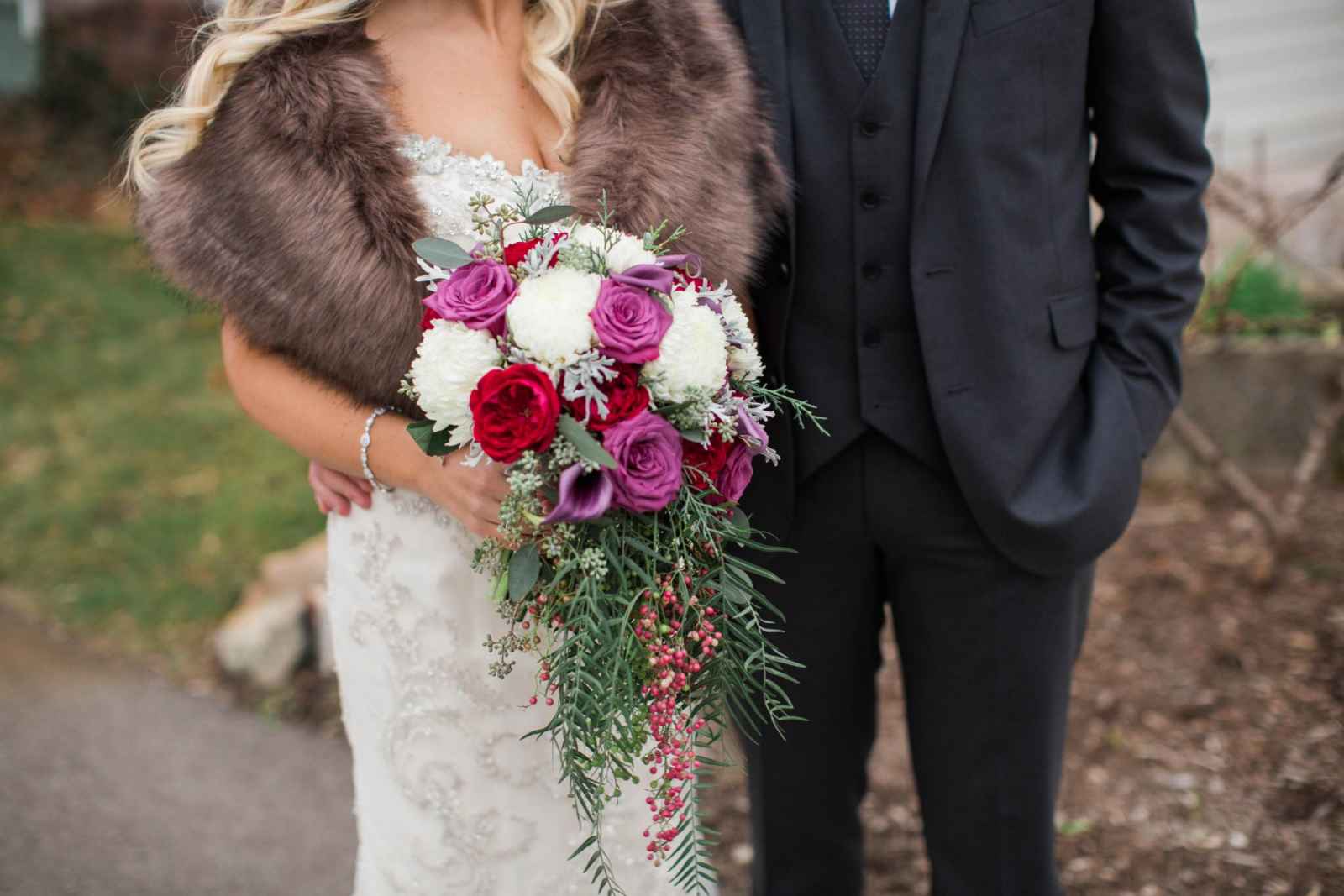 What we love
Missy's father had passed away a year before the wedding. Being very close to her father, Missy found a special way to recognize his presence at the wedding. "Although my dad was not able to physically be there, it was important for me to involve him in any way I could. Karl and I got married in front of the fireplace in the upper level. My mom walked me down the aisle and we placed a framed photo of my dad and me on the mantle above where Karl and I exchanged vows."
Missy even recognizes how helpful WeddingDay was. She says, "I heard about WeddingDay Magazine through online wedding searches. It's a great website and a great tool during the planning process!"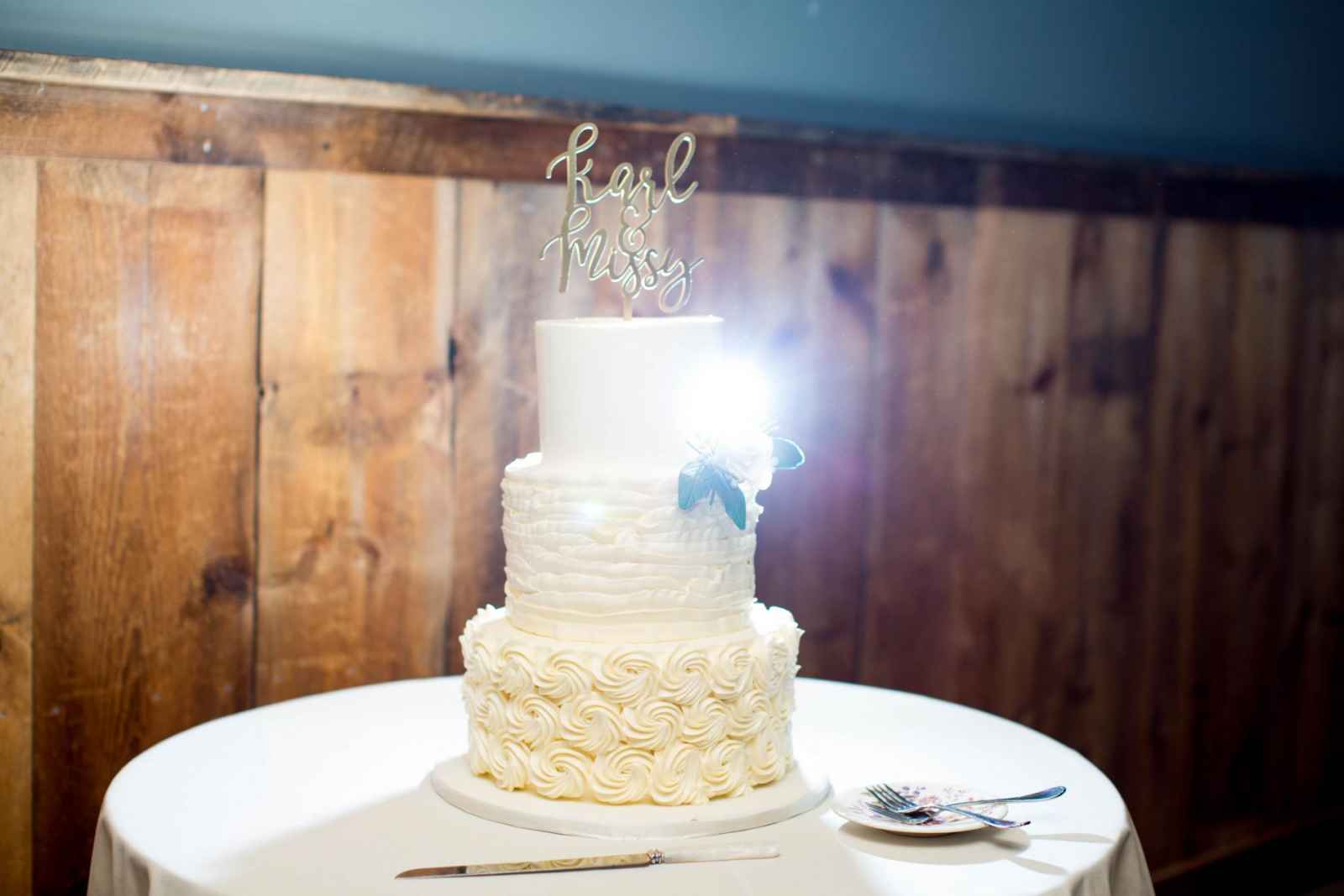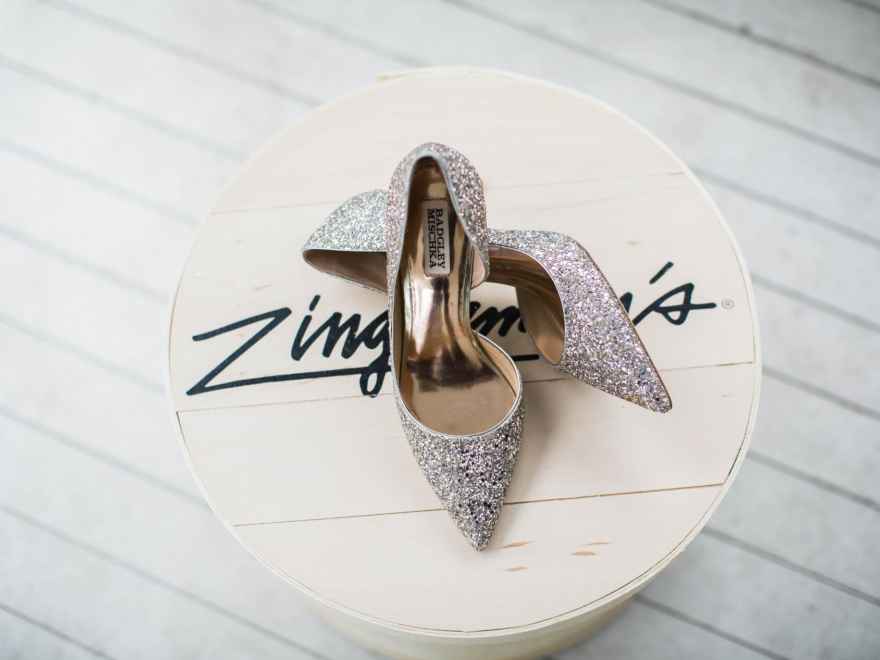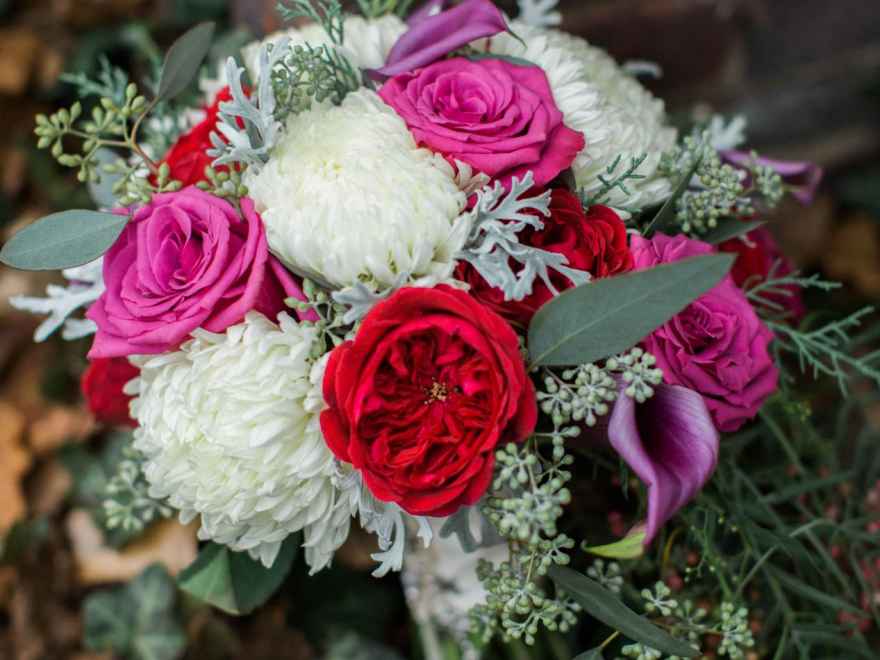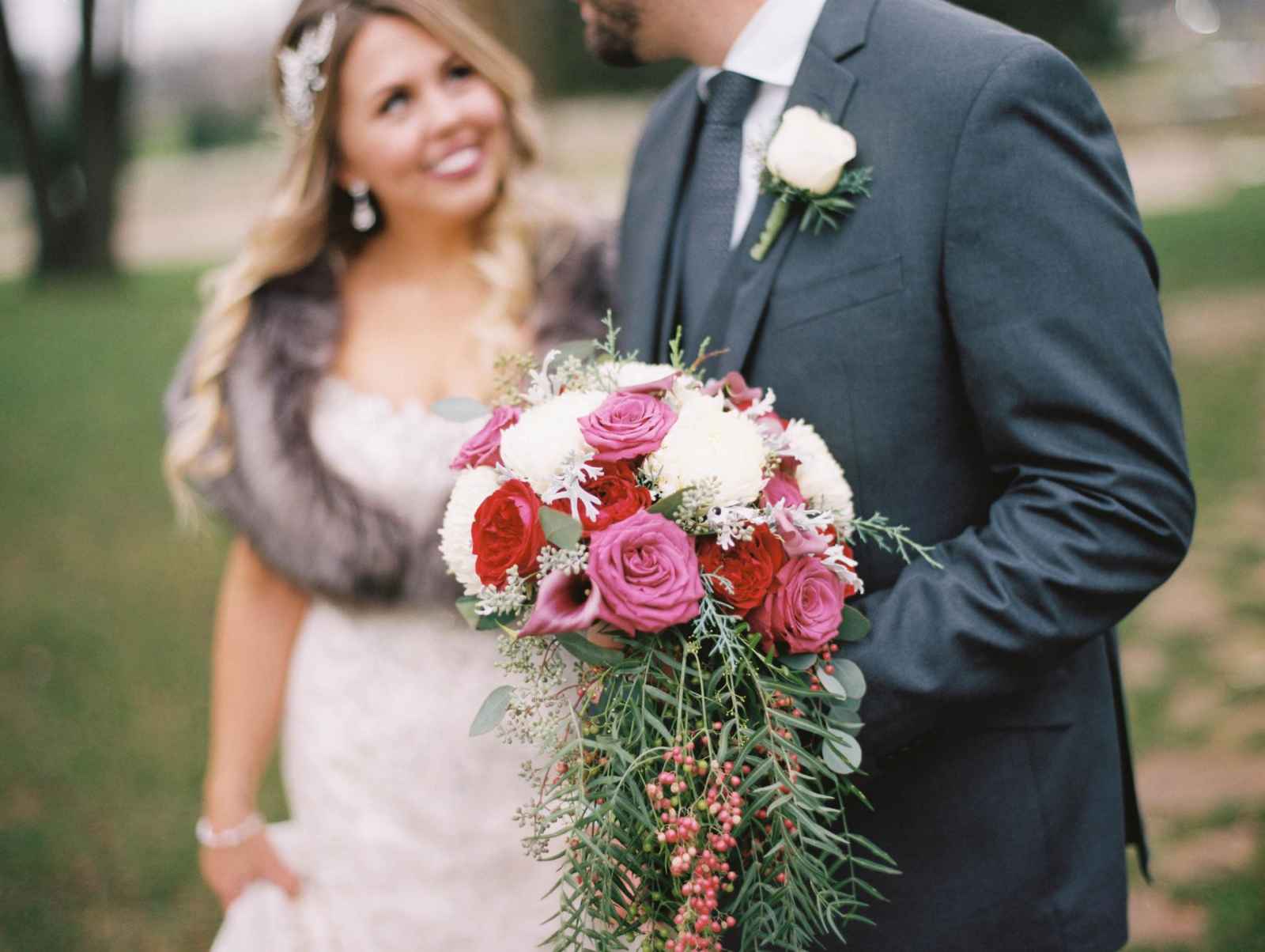 are you a bride-to-be?
We'd love to plan with you on weddingday-online.com. Let's get started!
 
are you a wedding extraordinaire?
Join WeddingDay Magazine in inspiring brides by partnering with us! See how here.