Culture Meets Elegance: The Beauty of Two Worlds Becoming One
Neha and Chris met as undergrads at Emory University in Atlanta, Georgia. When Neha was accepted to the Indiana University School of Medicine, the two were brought back to her home state where she would later host the peacock-inspired nuptials of her dreams.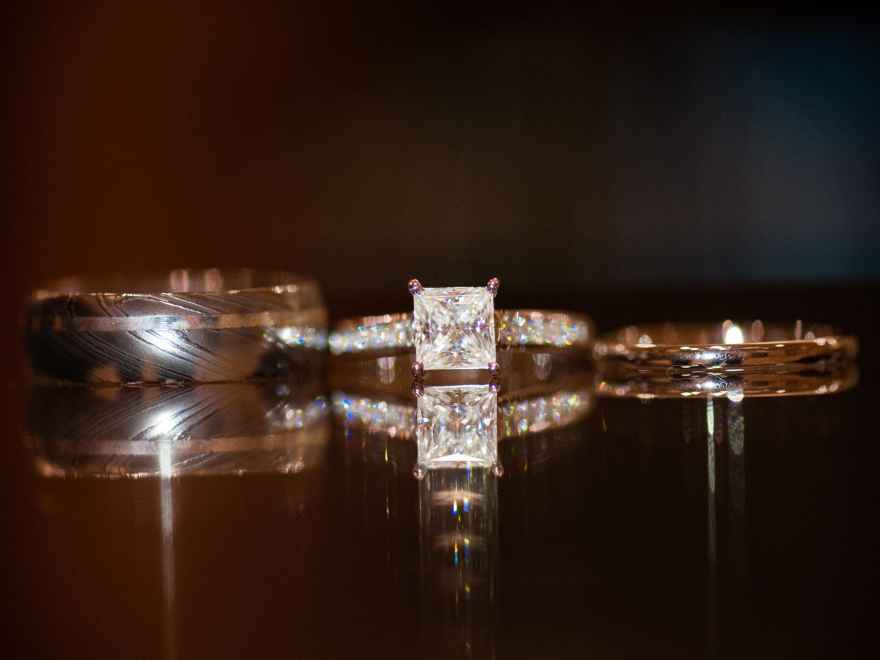 The Planning
With her Hoosier heart set on having two ceremonies—one Hindu and the other Christian to honor Chris and his family's traditions—Neha approached Tara Steele of Tara Nicole Weddings & Events to help tackle this feat of two ceremonies, a cocktail hour and a reception.
As an experienced lead planner in South Asian weddings, Tara knew that careful vendor selection was crucial for this dual-ceremony day, especially with all the logistics involved! She began the process of carefully sourcing each vendor and knew that working closely with decorator Sima Patel of Weddings InStyle would be key to planning Neha's dream wedding.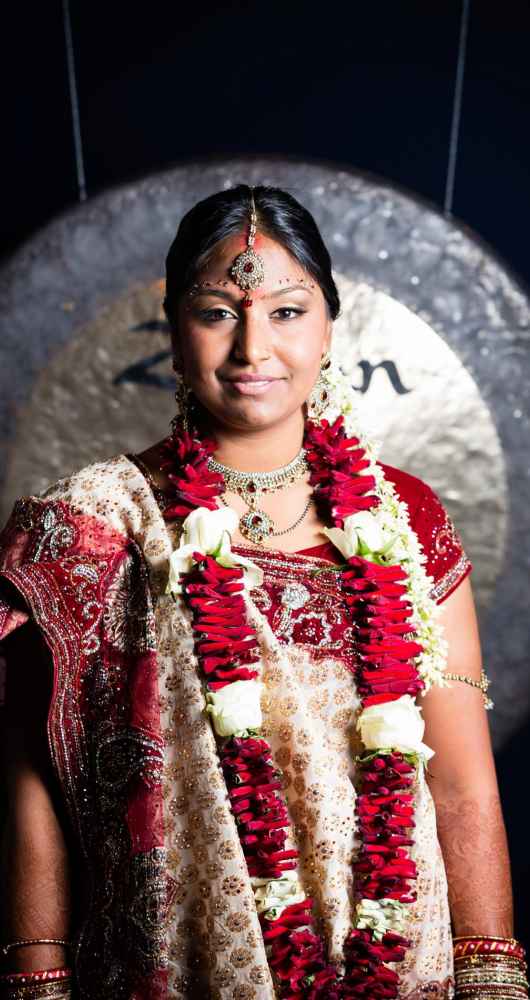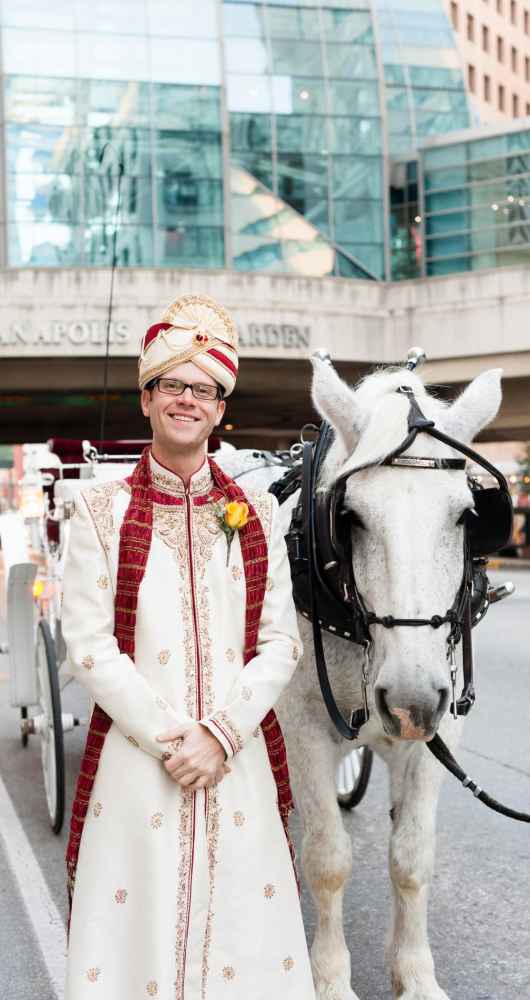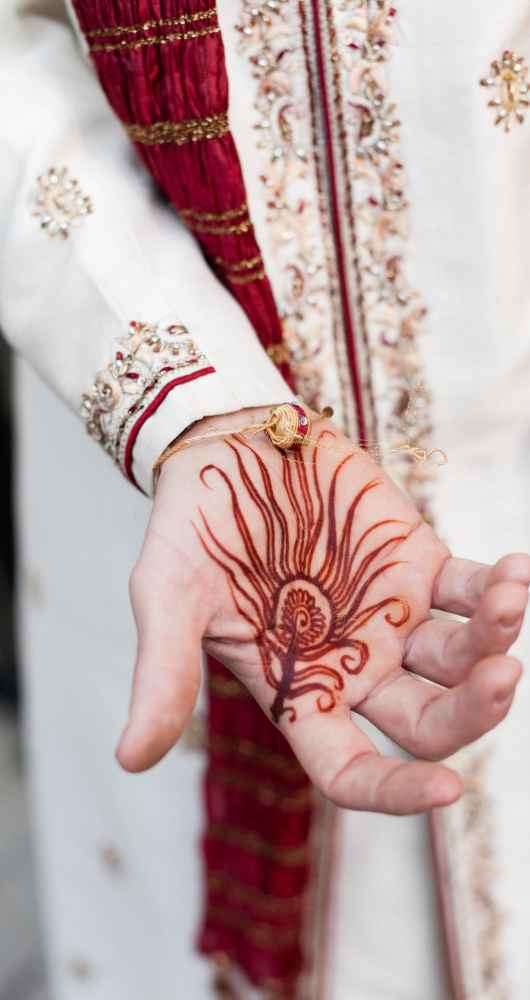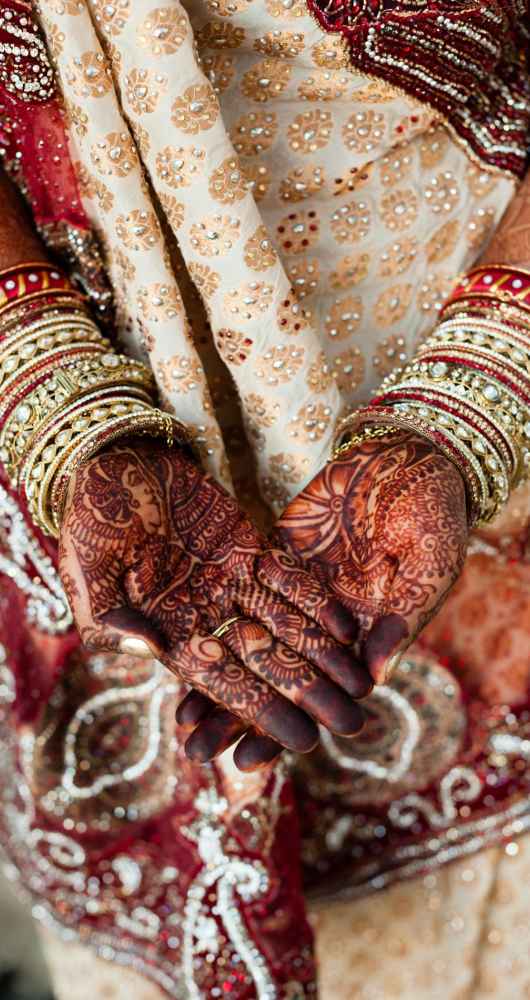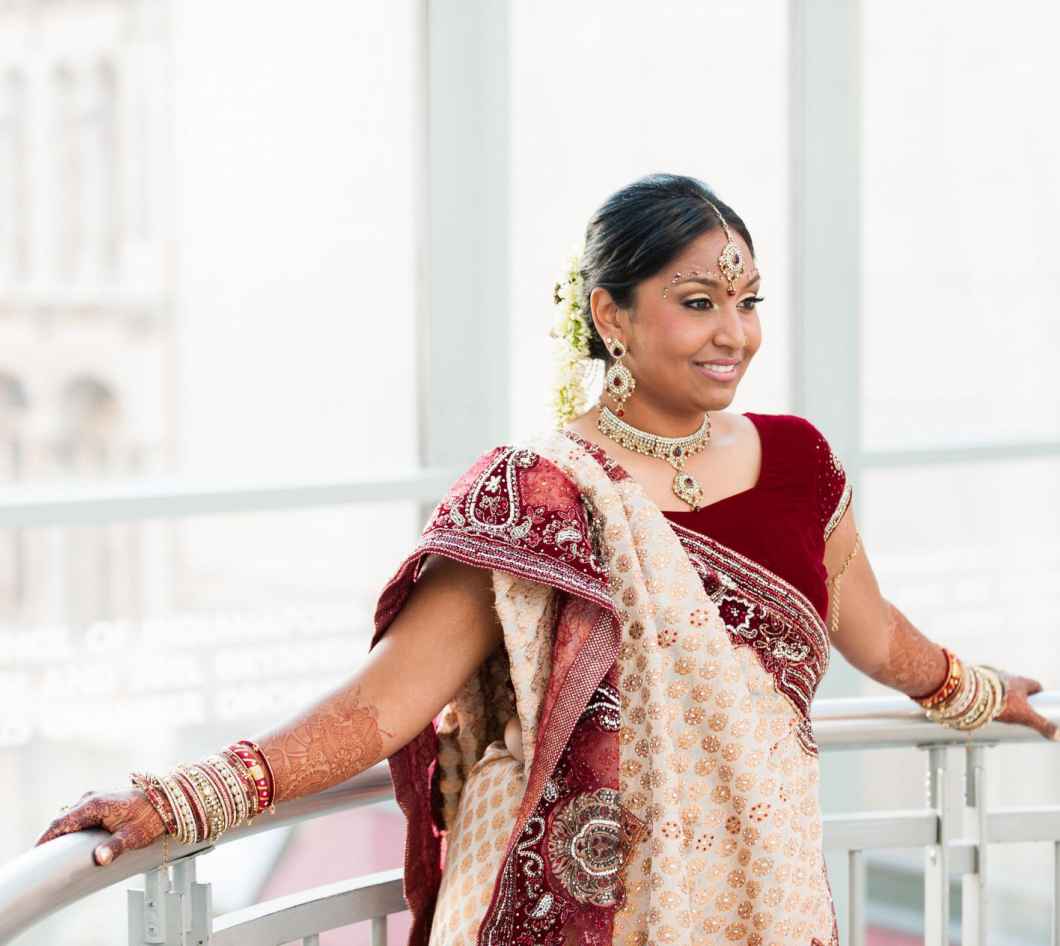 The Dresses
Red and ivory are traditional Hindu wedding ceremony colors, and red is of the utmost significance—often used for special occasions like a birth, festival or marriage. Neha's stunning deep red, gold and ivory wedding saree was purchased in India by her family. The bride wore an elegantly classic, ivory gown with a lace-up back for her Christian ceremony. For the reception, she wore a purple saree—the perfect complement to the peacock theme.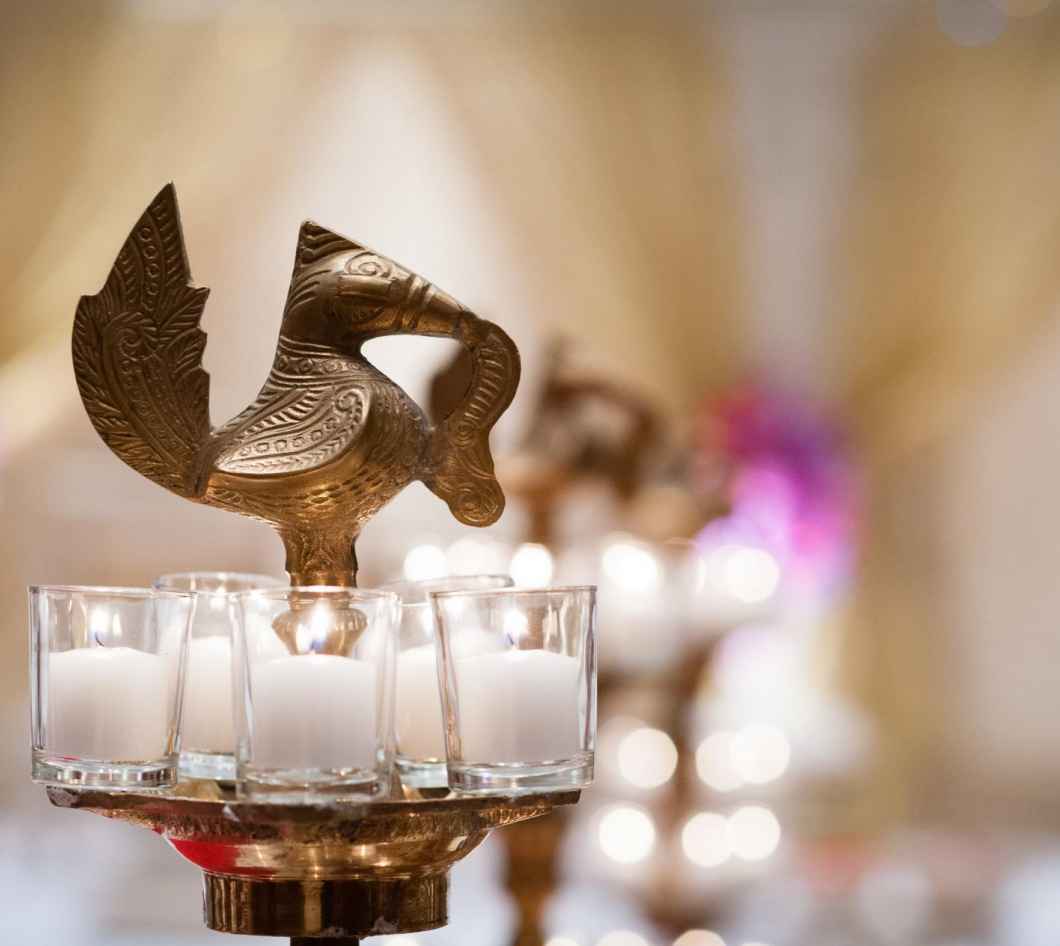 The Venue
The Conrad's elegant Vienna Ballroom was the perfect match for the sophisticated, downtown location Neha and Chris were looking for. "They knew they would have a lot of people coming in from out-of-state and the country and needed a location that was easily accessible for all parties," Tara explains. "Their guest count was around 250 and fit perfectly at the Conrad."




The Florals
"Sima from Weddings InStyle used roses and hydrangeas of different shades for each event. For the Hindu ceremony, she used deep magenta roses with purple hydrangeas," Tara says. "For the Christian ceremony, she used a beautiful palette of pink and ivory, and for the reception she used magenta roses with purple and green hydrangeas to bring in the peacock theme. Each arrangement was also adorned with peacock feathers for a finishing touch."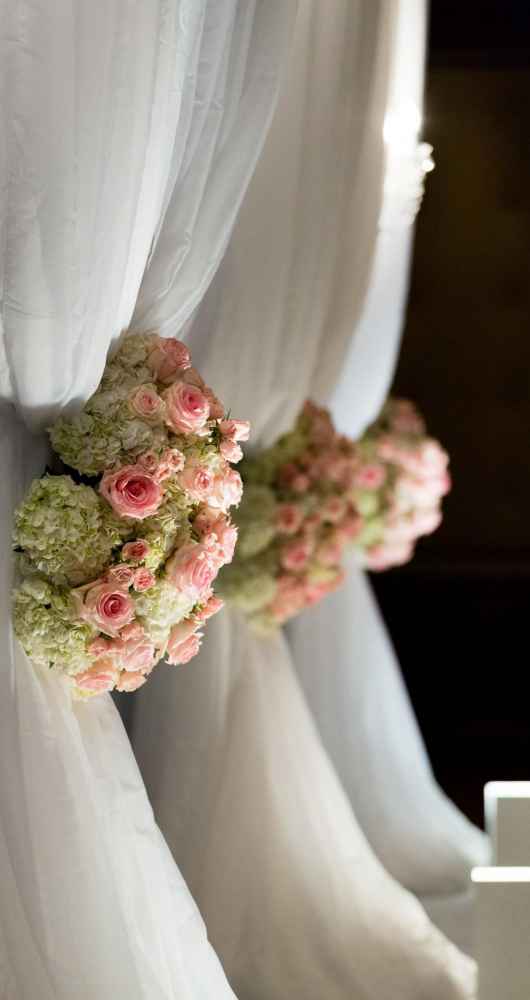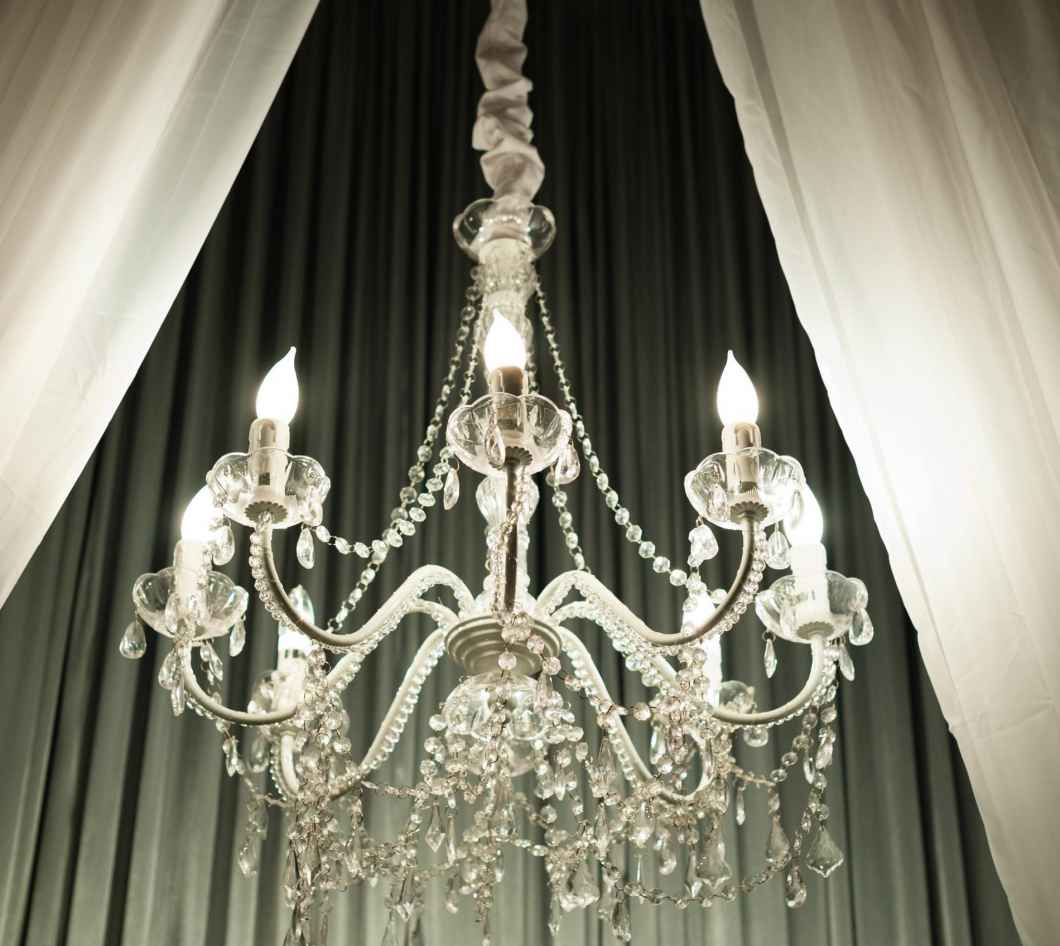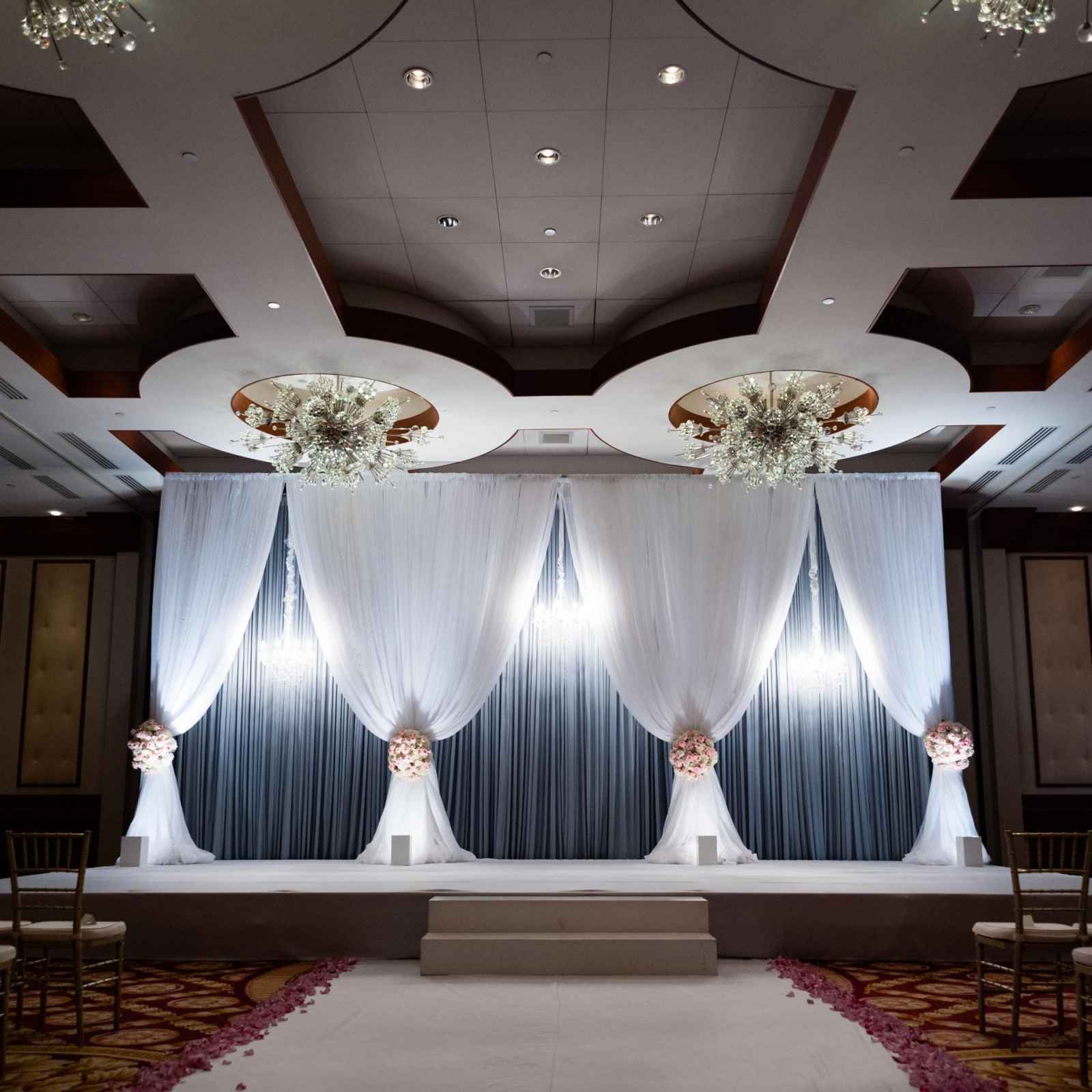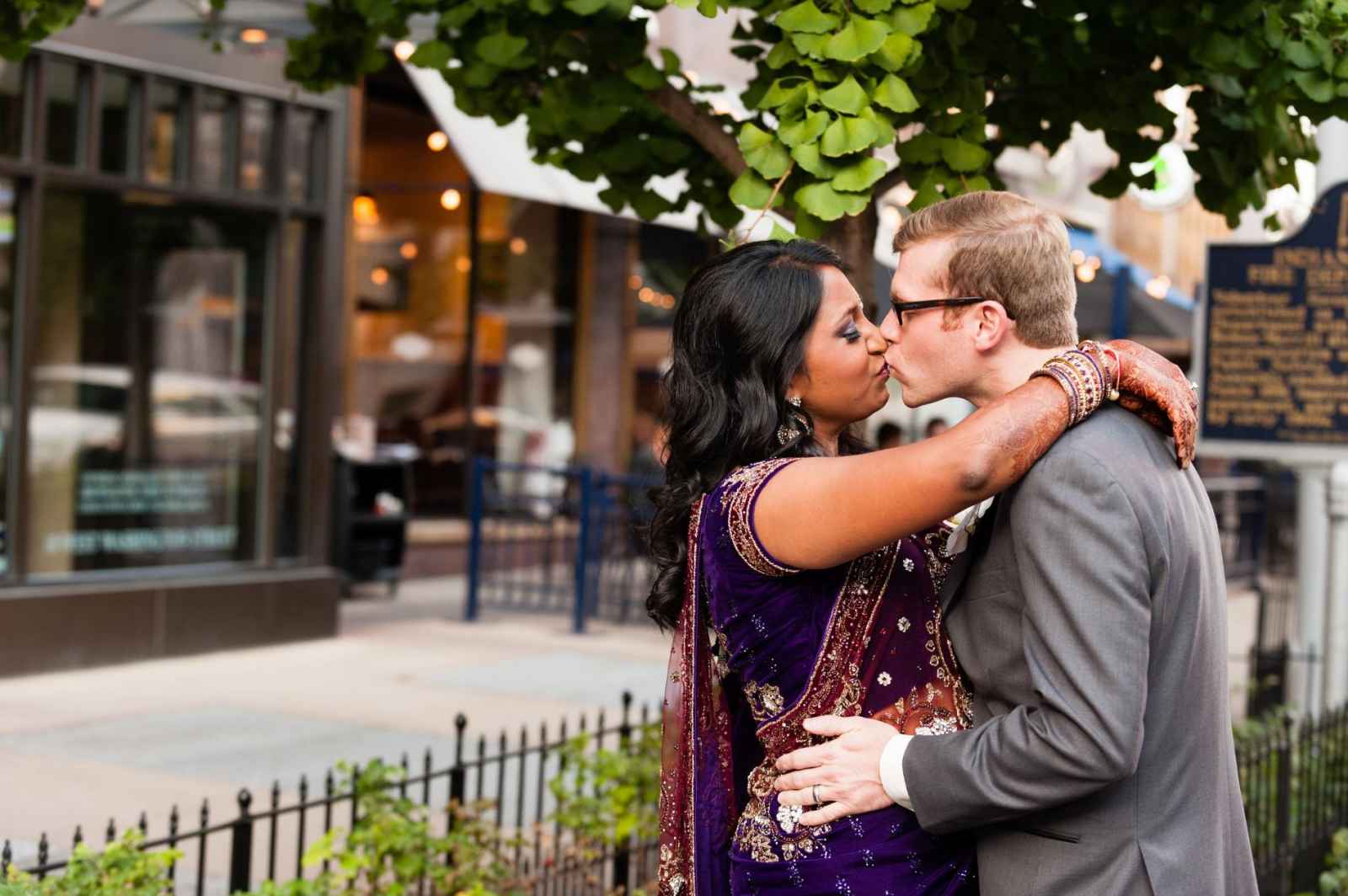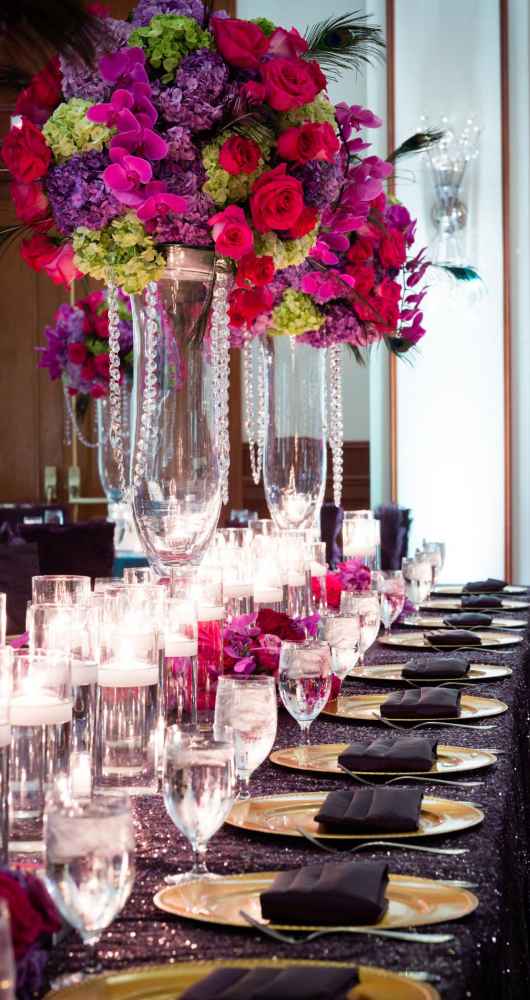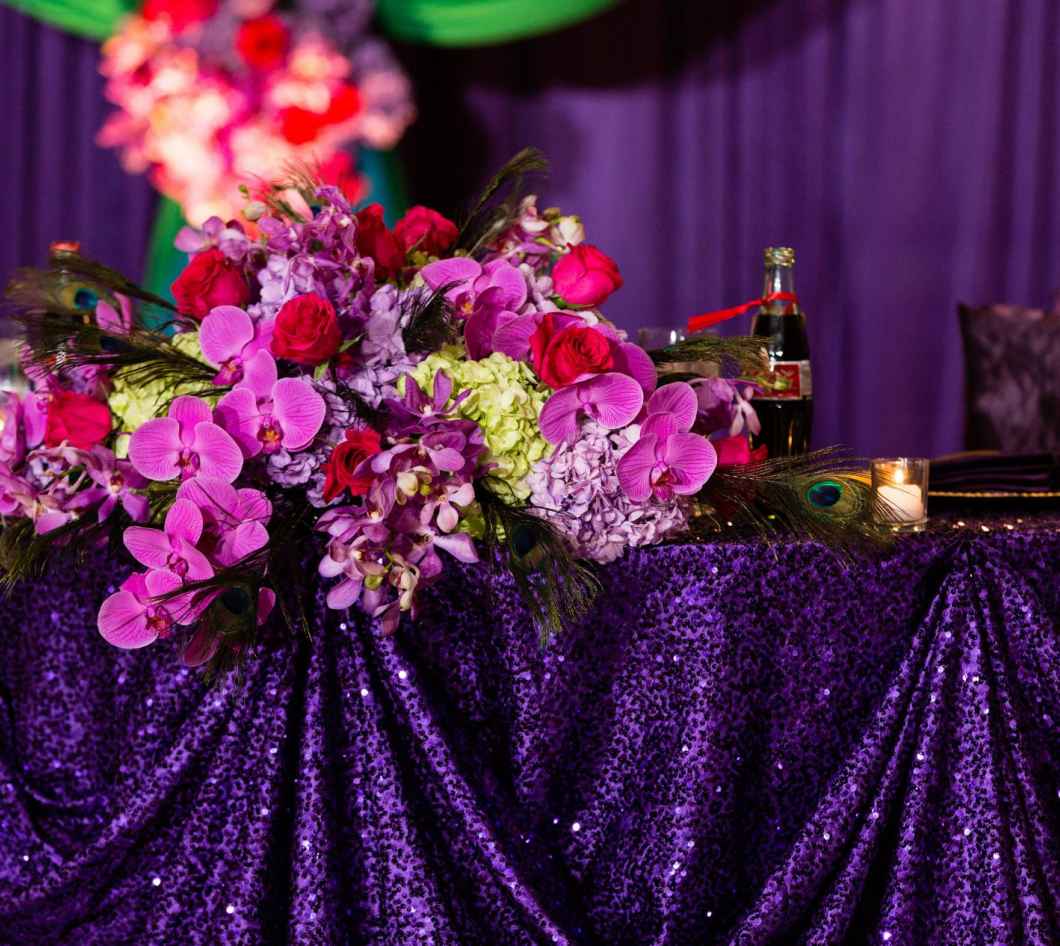 The DÉcor
To complement her love of peacocks, Neha chose a gorgeous palette infused with nods to her favorite animal. While her overall look was heavily influenced by her Indian traditions, she incorporated personal touches throughout the day and let Chris select the colors for the Christian ceremony. She then worked closely with Tara and Sima on the remaining details. The result? Rich reds, pinks and ivories, three stunning bridal looks, gorgeous centerpieces graced with feathers and unique party favors reflecting a favorite Emory tradition.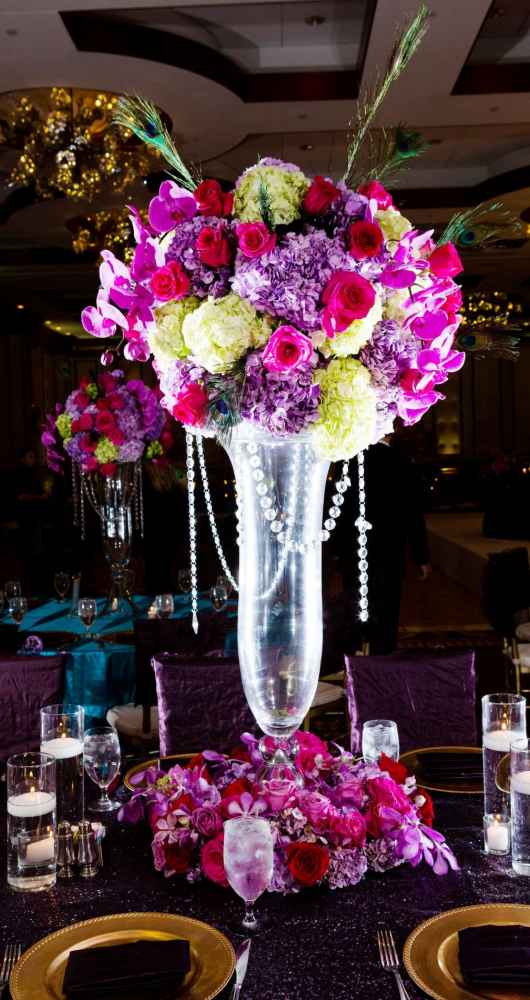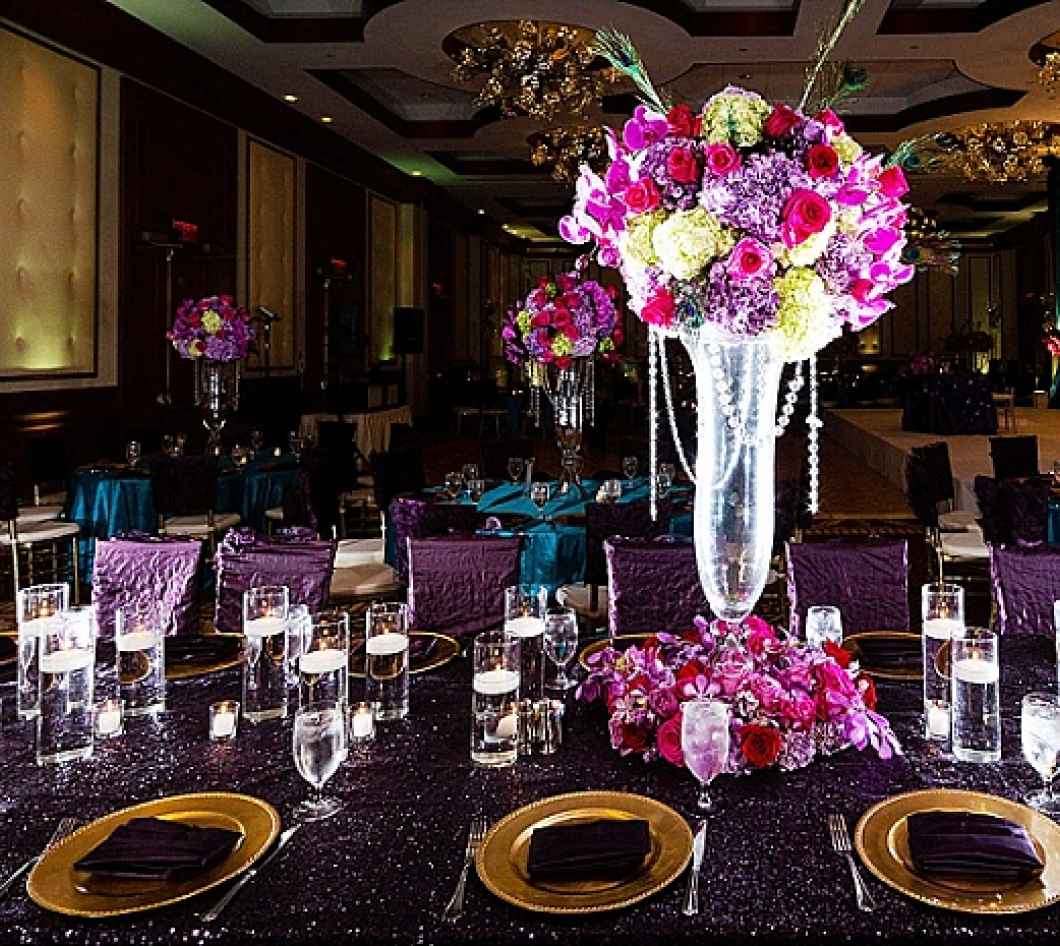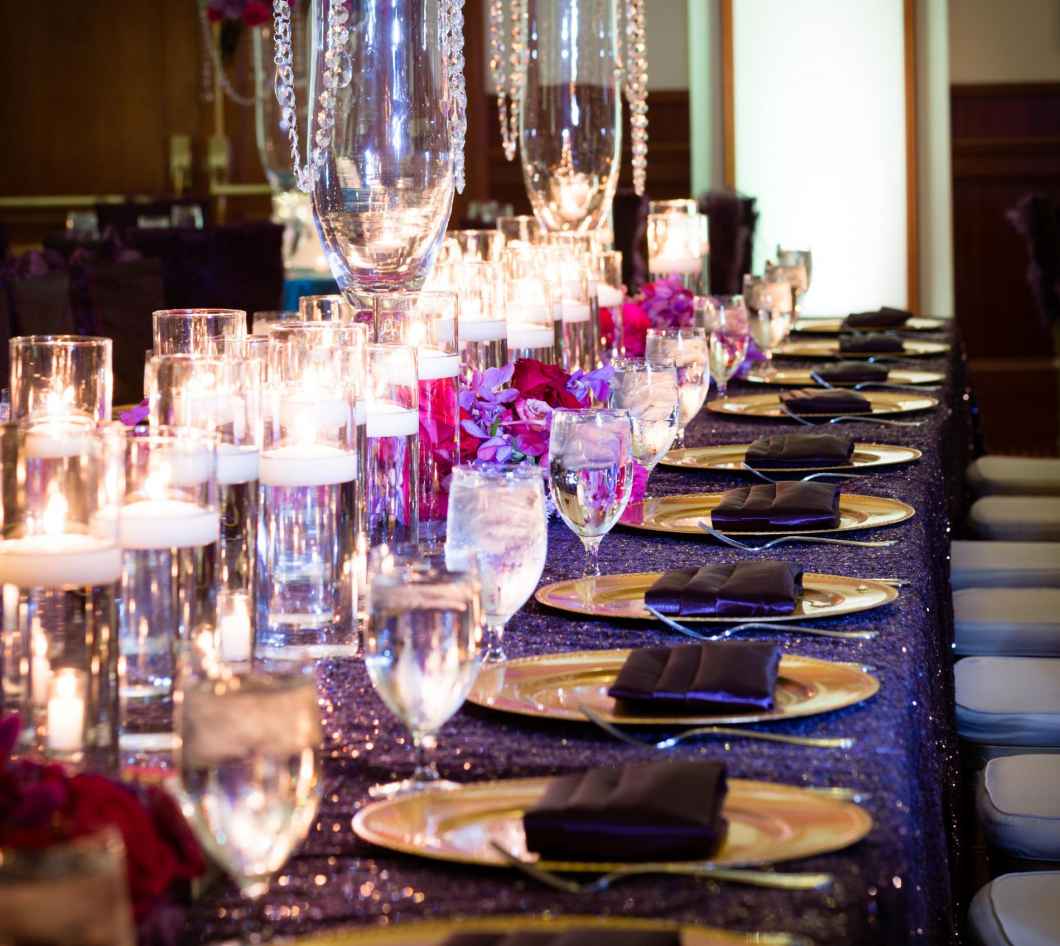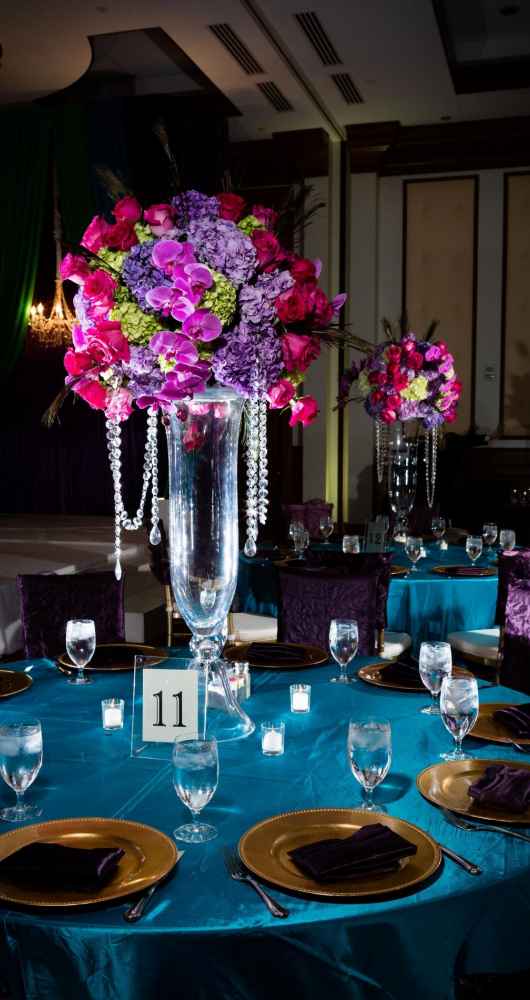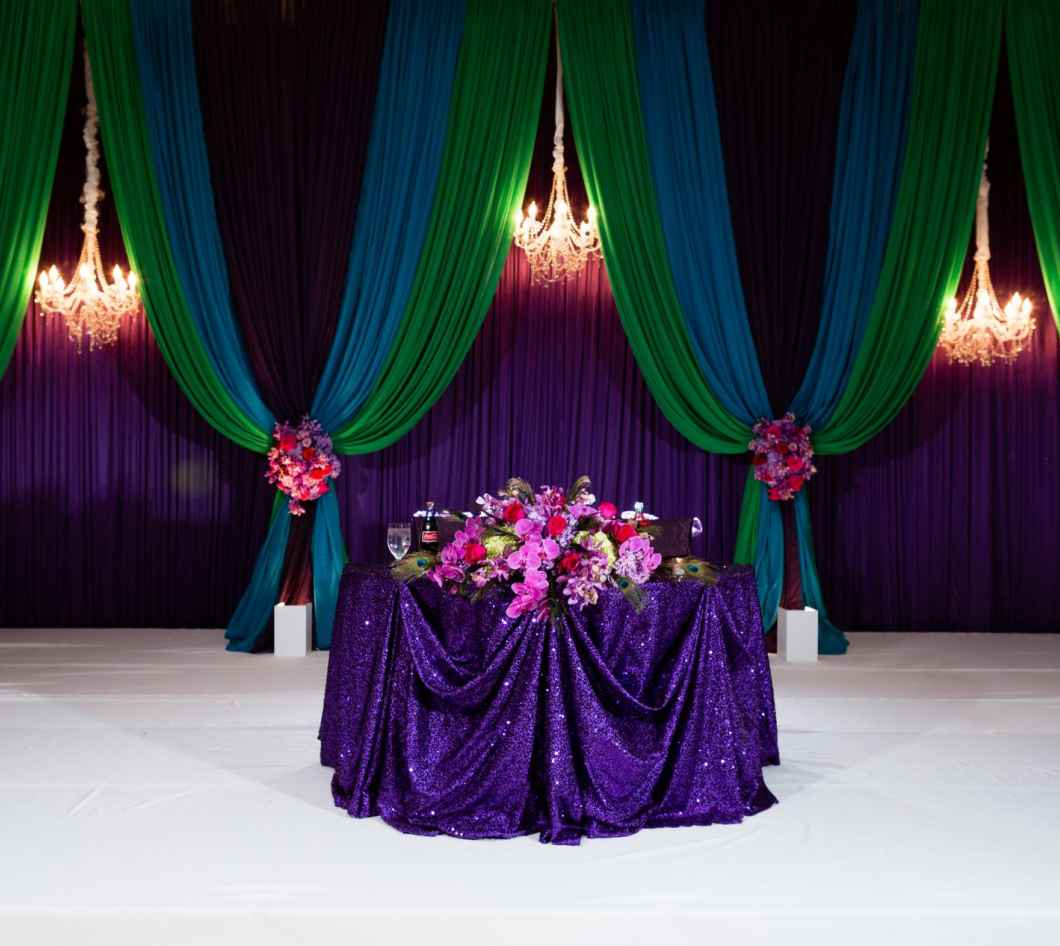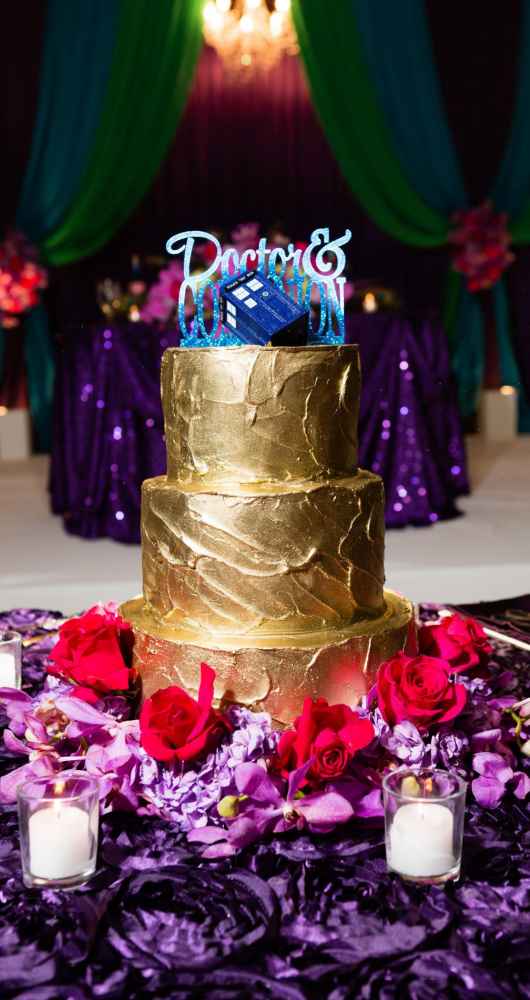 Special Touches
Two extra special touches at this #patelwedsclark wedding were the gorgeous invitations and paper items, creatively designed by the bride herself and the Coke bottle favors that doubled as escort cards. Tara explains, "This was a nod to an Emory tradition of doing a 'Coke Toast' on the first day of undergrad. It was very important to her that we make this happen. We used Coke, Diet Coke, and then two Indian Cokes: Thumbs Up and Limca. It was a sweet way to honor where their romance started."
What We Love
We love that this bride thought out-of-the-box with her décor and chose a unique theme that truly inspired her. "Not many people would do a peacock colored wedding in the Conrad's ivory and red ballroom," says Tara. "It was unique and something different for their space. Also, I think everyone will remember the Coke toast in the place of the champagne toast. Most importantly though, we hope everyone remembers how great the Indian food was!"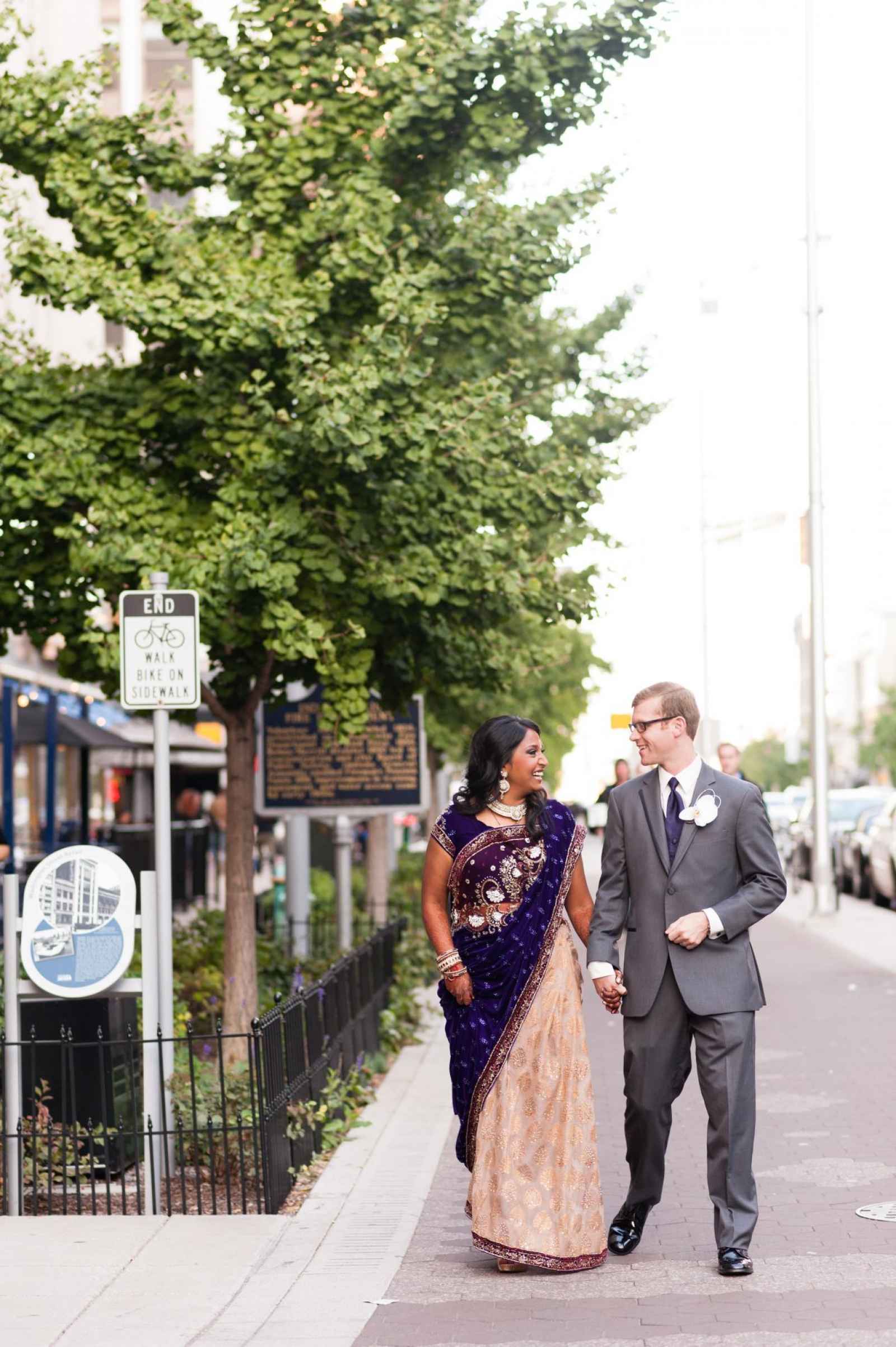 are you a bride-to-be?
We'd love to plan with you on weddingday-online.com. Let's get started!
 
are you a wedding extraordinaire?
Join WeddingDay Magazine in inspiring brides by partnering with us! See how here.