"Get excited! It's finally here. I know you have been patiently waiting for the day to arrive. Well, the day has finally come. Today, I am going to ask you to be my wife." Those words were written on a letter from Nick Del Angel to his soon-to-be fiancée, Blake before he delivered instructions to meet him at Millennium Park in Chicago. When Blake arrived, she found Nick in the middle of a rose garden where he had set up a picnic for the two of them. It was there that he popped the question with an audience of about 100 people around them cheering! From that point, the wedding planning was officially in motion—although Blake had already started a secret Pinterest board!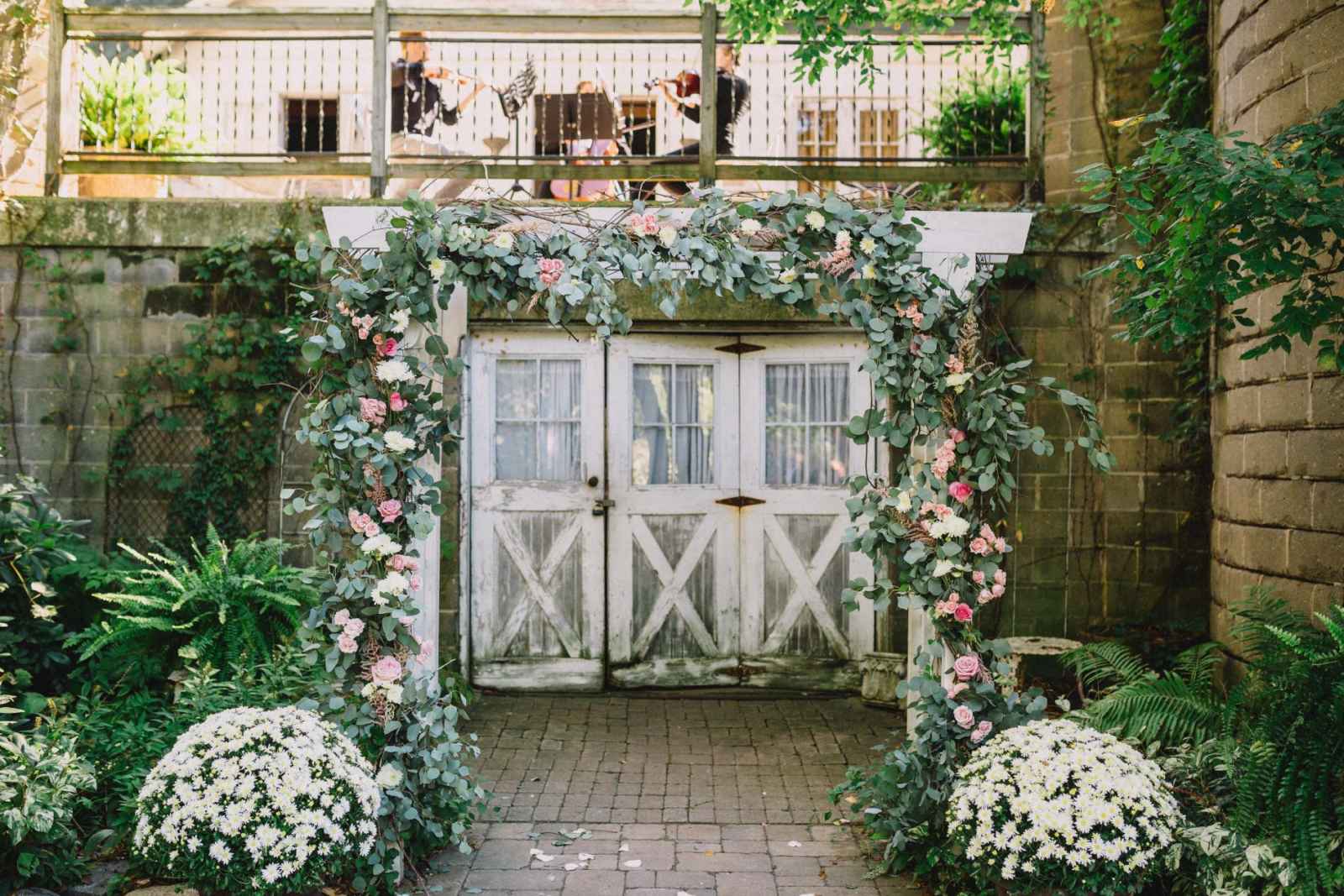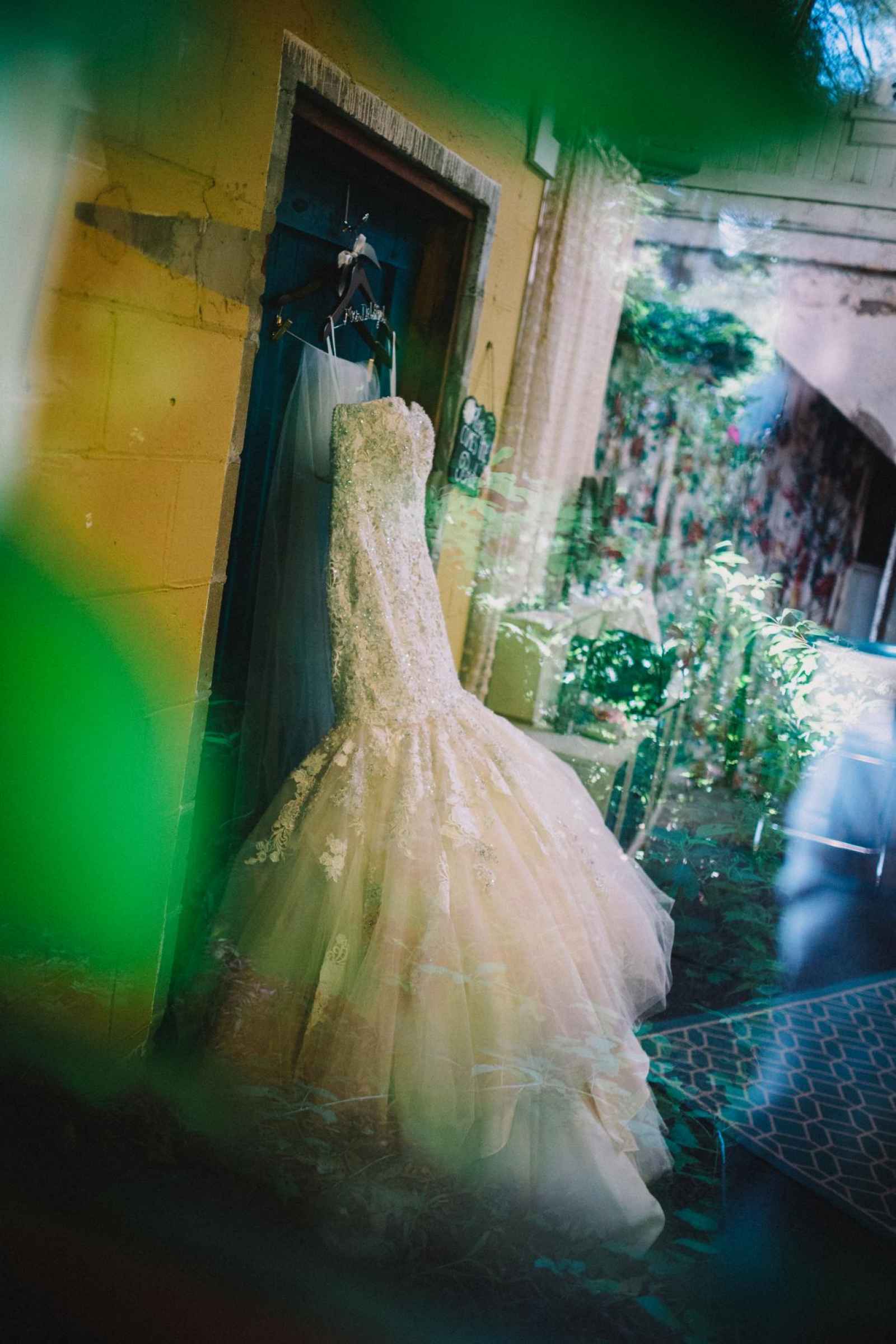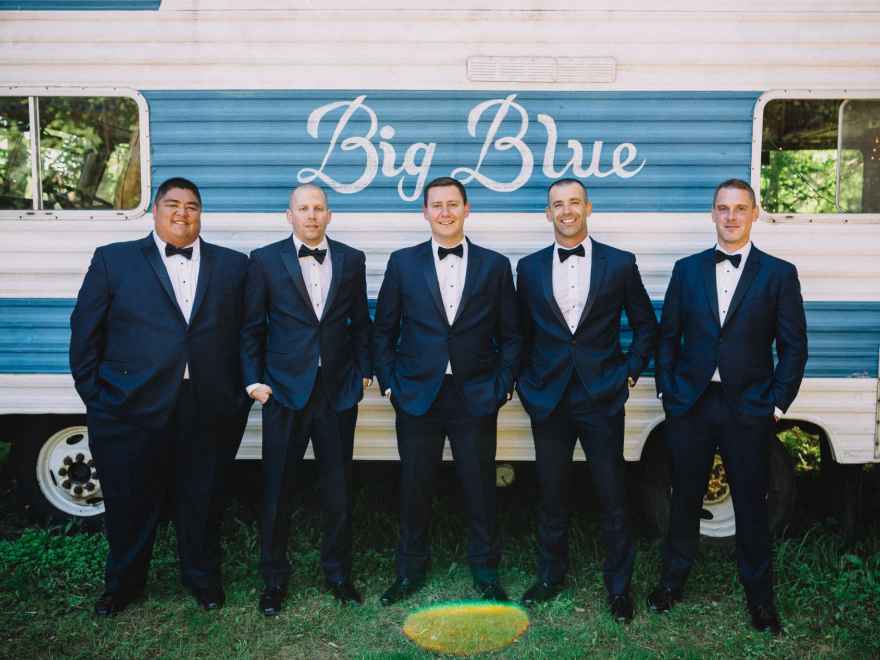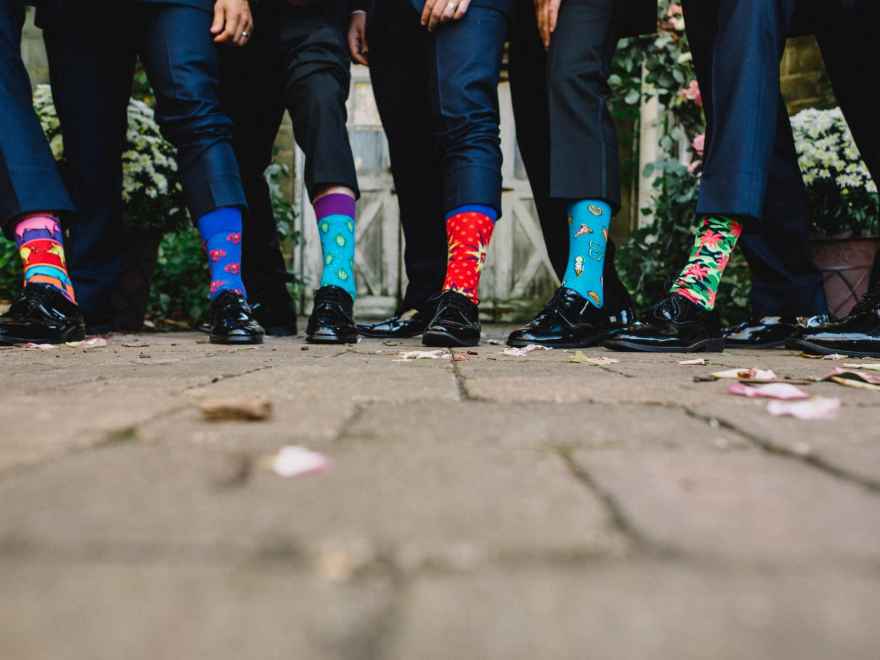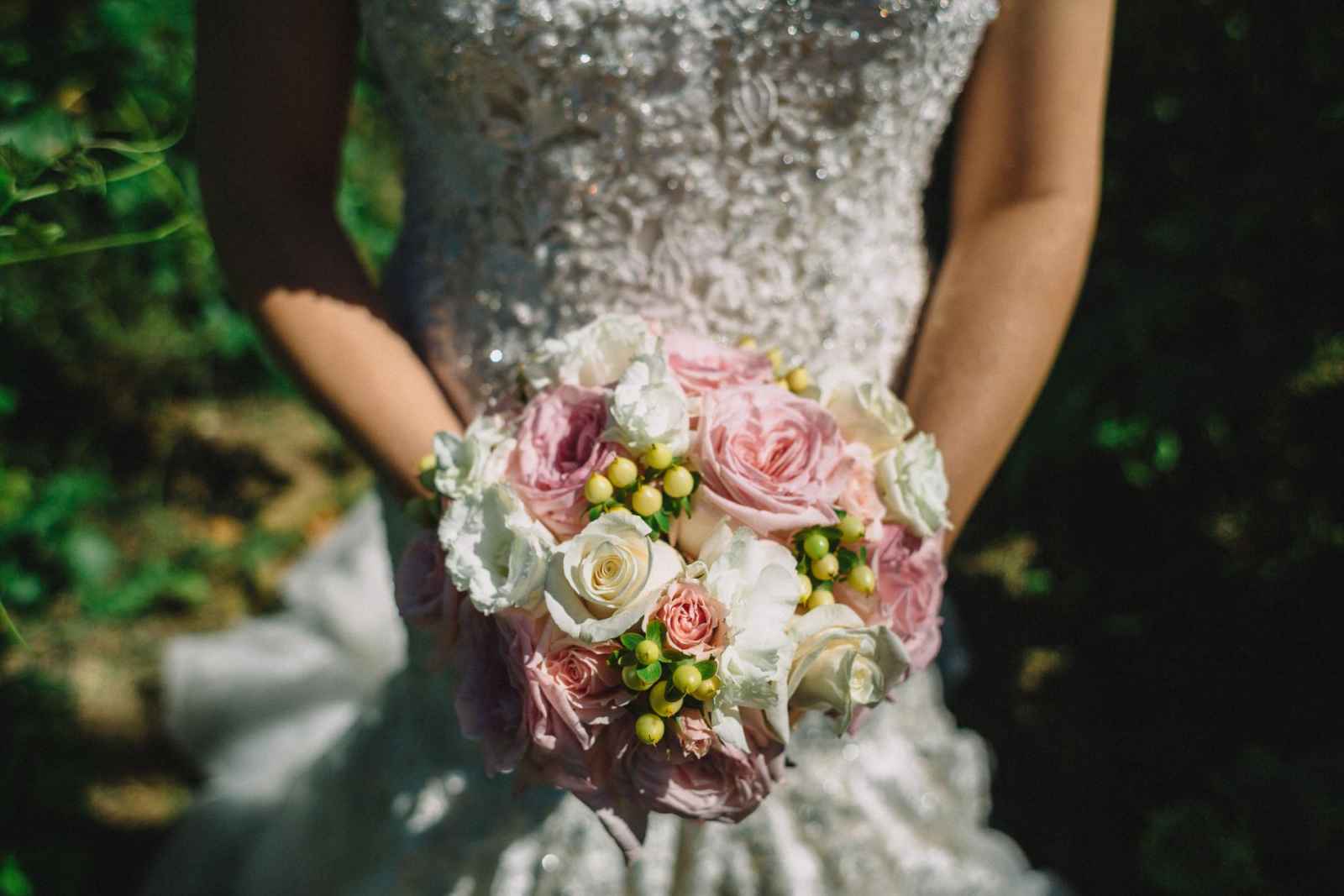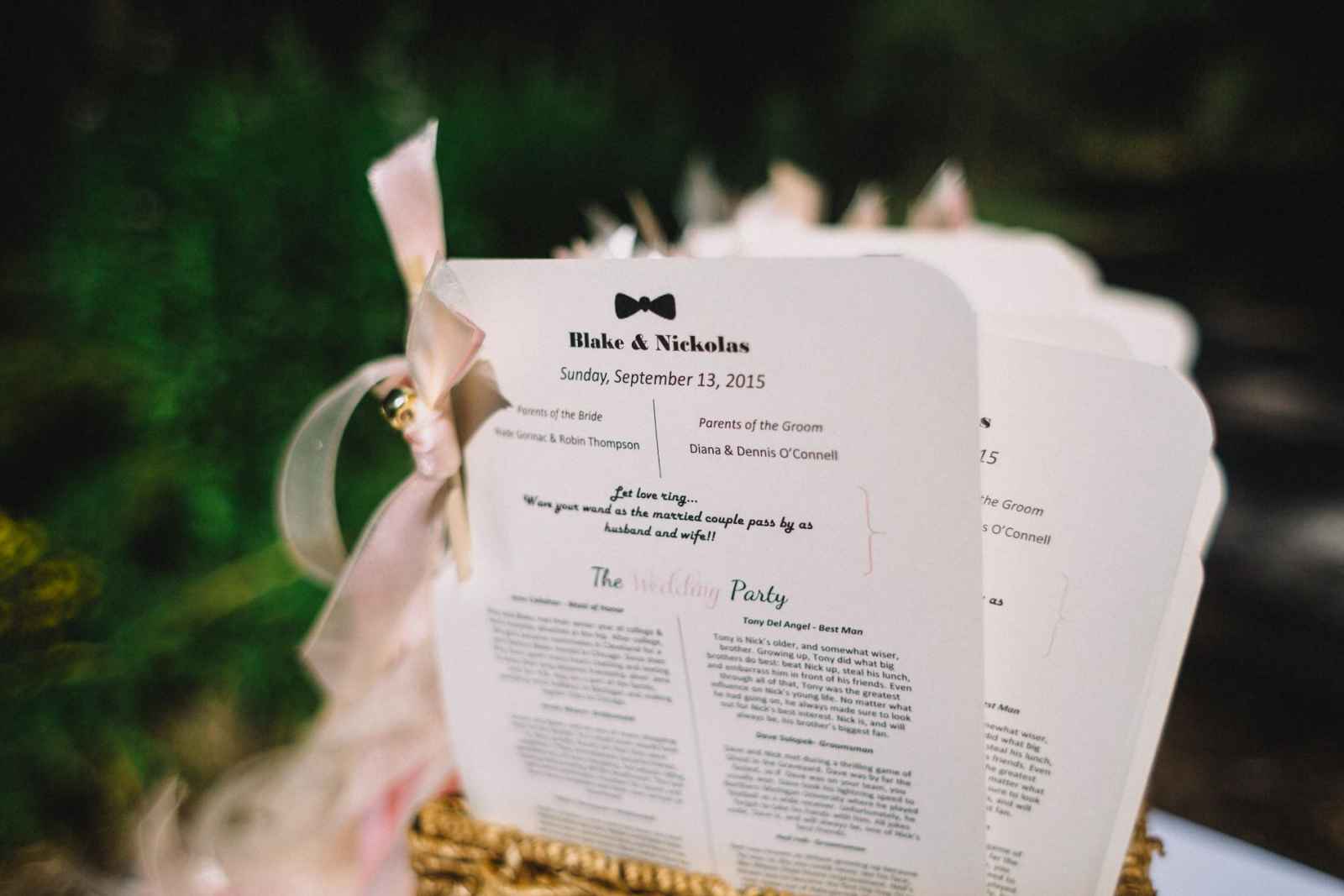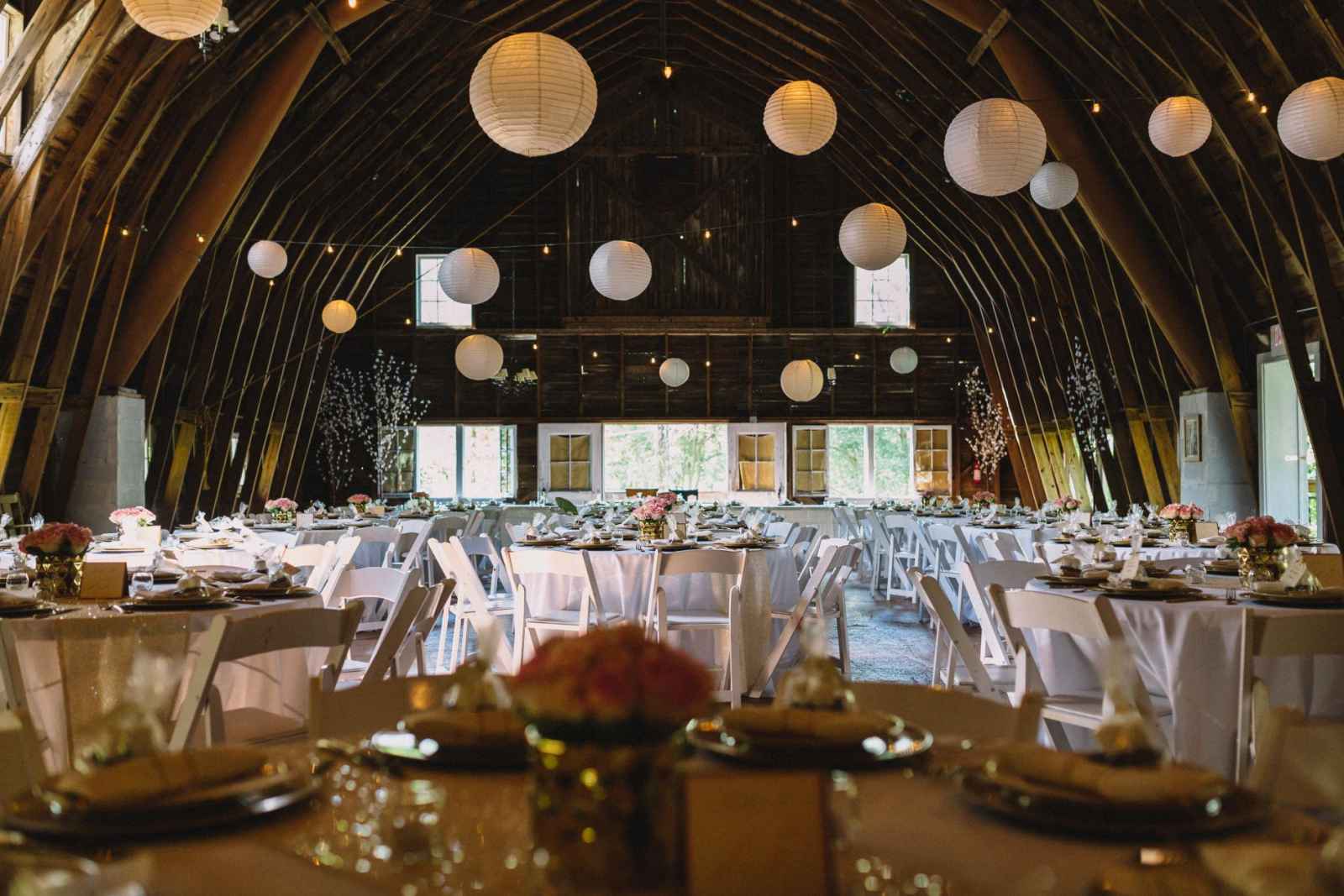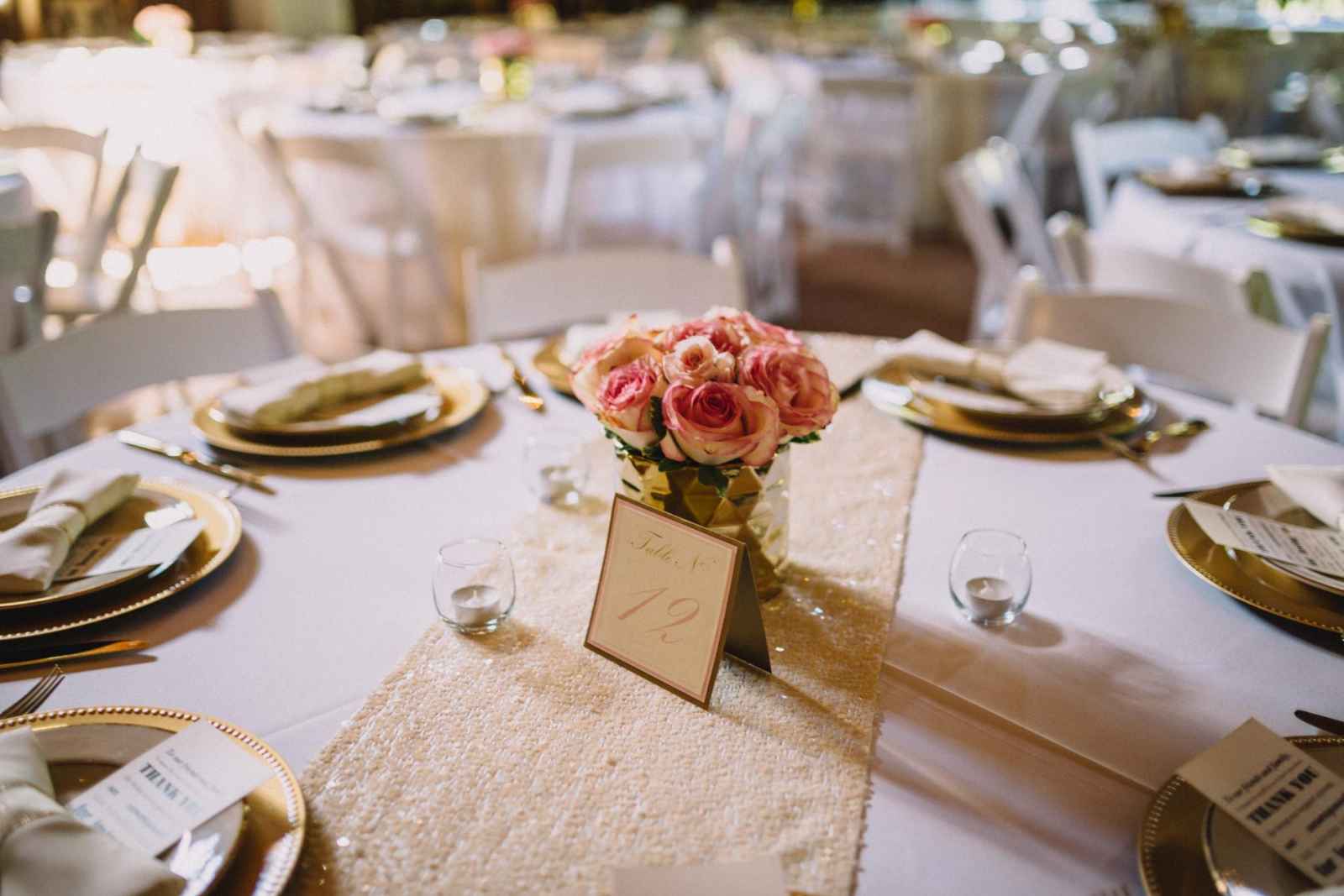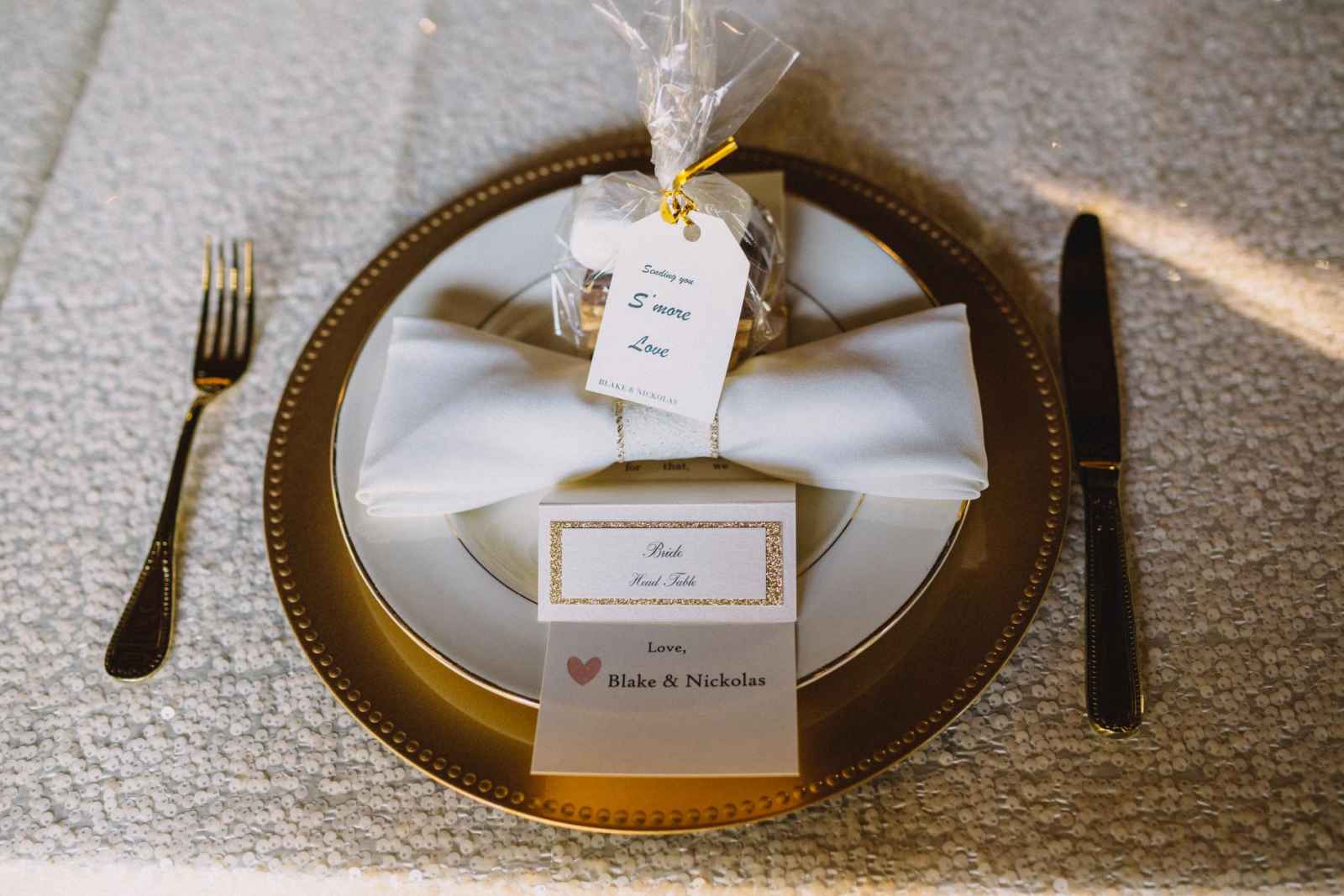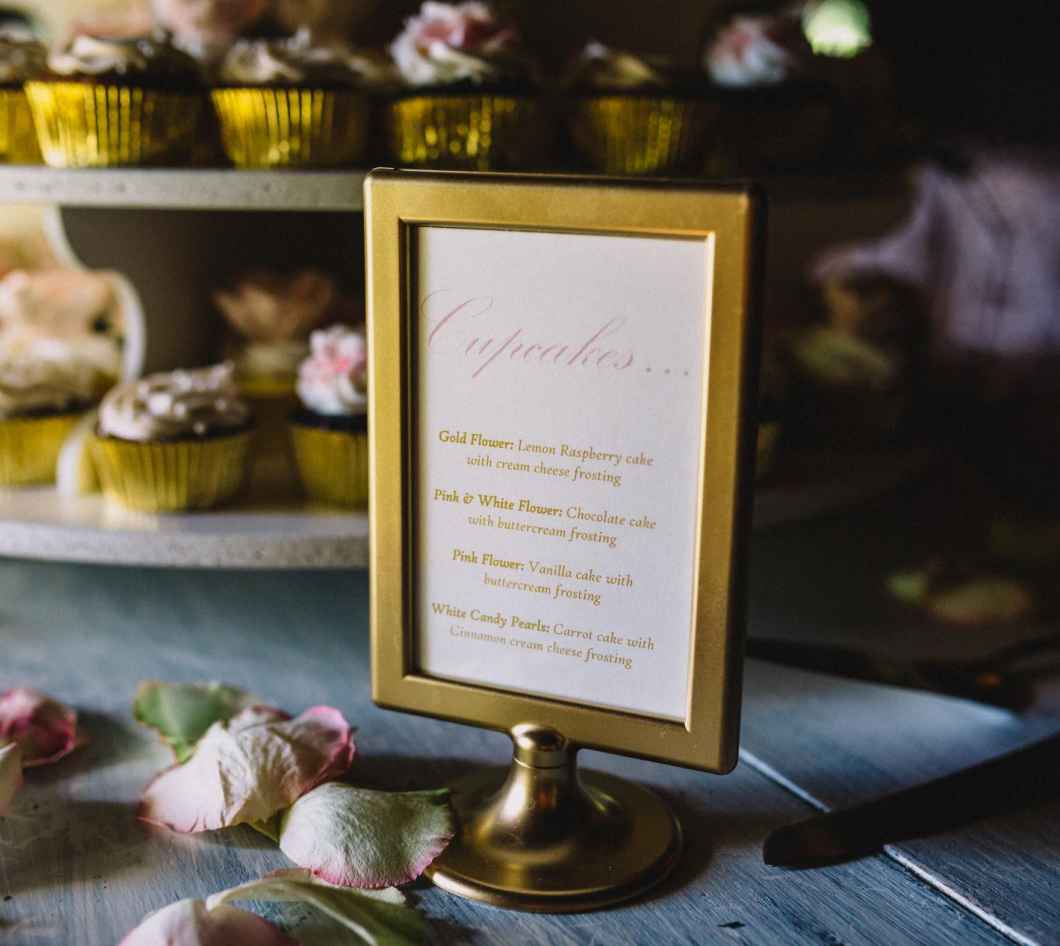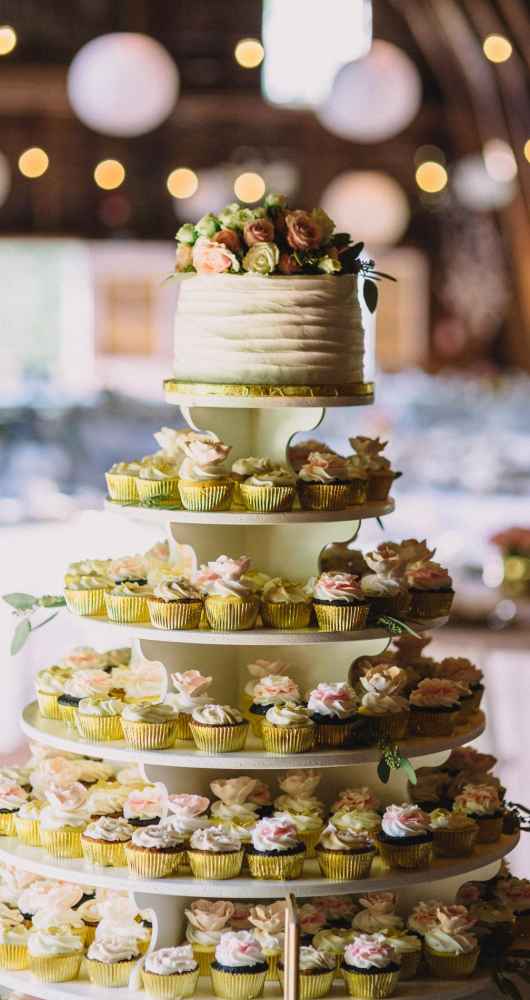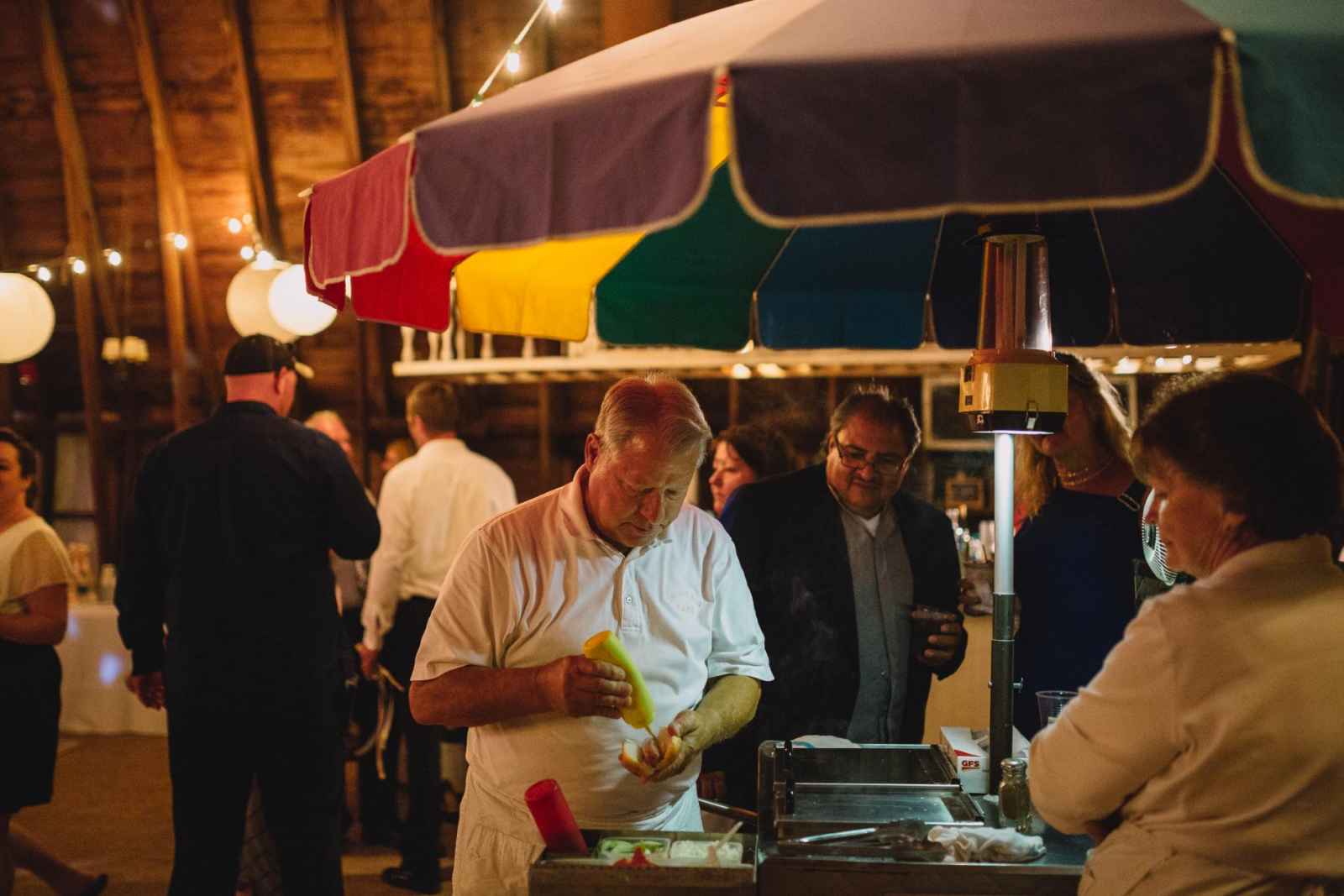 the details
Blake is the face behind Glitter Your Dash, a D.I.Y.-inspired blog that she launched a couple years ago. She also has her own Etsy shop, so it was obvious that this wedding was destined to be a brilliant D.I.Y. production!  Armed with her Pinterest board, Blake set out to create her own version of the inspiration she pinned. 
Nick and Blake live in Chicago and Blake's family lives north of Detroit. With that in mind, and the fact that Chicago weddings can be quite expensive, the couple was in search of a venue that was close for their families, yet outside of the city. They began searching in the St. Joseph/Benton Harbor, Michigan area, but nothing struck them as the right fit. By chance, Blake and her mom stumbled upon The Blue Dress Barn in Benton Harbor. They took a chance and drove to the venue. When they arrived, a wedding was just starting! "When we arrived, there was a string quartet playing and it was early September, so everything was green and lush. It was perfect, exactly what we were looking for," says Blake.
In fact, it was so perfect, Blake booked the barn the very next day without seeing the inside of the barn! From that point, Blake put her creative mind to work to create the style of their wedding. She describes it as a mix of rustic and glam. "I knew I wanted some ivory sequin table cloths and Nick wanted BBQ for dinner!" Blake laughs. More of her inspiration came from the mix and match look of the Goddess by Nature dresses she found on Pinterest. Those dresses set the tone for the color scheme of Nick and Blake's wedding with different shades of pink and purple. Accents of ivory and gold were tossed in to complete the look. 
And as expected, Blake took D.I.Y. to a whole new level with her projects. Her goal was to achieve her dream wedding but at a price they could afford. She created: the table numbers, napkin rings, glitter vases, programs, guest book, photo booth backdrop, programs, wedding wants, thank you notes, s'more favors, signage and more. So ladies, if you're looking to hire the vendor who created these charming decorative pieces, head on over to Glitter Your Dash and you may find the inspiration you're looking for!
Dress shopping proved to be a challenging feat, but after a few frustrating ventures, Blake finally found her gown at Becker's Bridal in Michigan. It was a Allure Couture model #C331 in tones of gold, ivory and silver. Unfortunately, the trial dress was so tiny, that Blake couldn't actually try it on. But she knew it was the one. (This girl is a girl who certainly takes leaps of faith!) "Trying on my actual dress was the first time I got the bridal butterflies. I LOVED my dress! I was so unbelievably happy with it," says Blake. 
This wedding was the epitome of personalization—not only with the homemade projects that Blake took on, but also with several special moments and details that the couple incorporated into their day. 
what we love
I can't get over the fact that Blake booked The Blue Dress Barn without touring the inside and bought her wedding dress without actually trying it on! Don't you love a girl who knows what she wants when she sees it? In terms of decor, I especially appreciate how she took Nick's laidback BBQ style and paired it perfectly with her glamorous style, resulting in some sparkle, gold, rustic and mix-and-match elements. 
are you a bride-to-be?
Obsess and plan with us on weddingday-online.com. Sign up here.
 
are you a wedding extraordinaire?
Join WeddingDay Magazine in inspiring brides by partnering with us! See how here.