romance on the water
You've got to love your friends, especially when they bring two people together as husband and wife. Mutual friends in Chicago introduced Alicia Highsmith and Jeff Mensah. While love at first sight can be debated, this couple knew immediately that there was a spark between them that was special.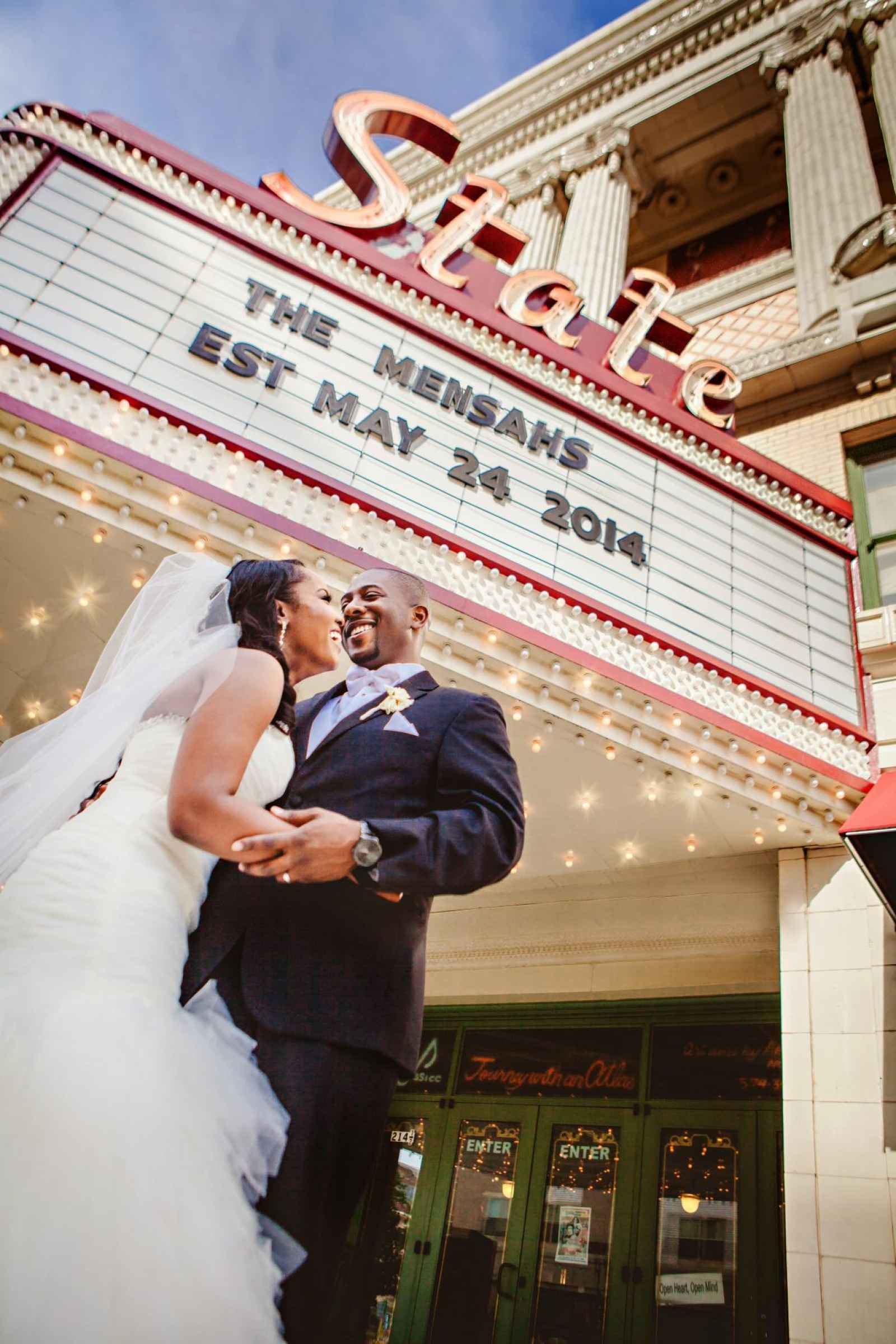 The Proposal 
Jeff, who is from London, proposed during a romantic sunset cruise in Florida. He rented a private gondola for a tour. "While posing for a picture with the beautiful sunset, he got down on one knee and asked me to spend the rest of my life with him. I was so overjoyed I said 'yes' to my best friend," says Alicia, who is from South Bend.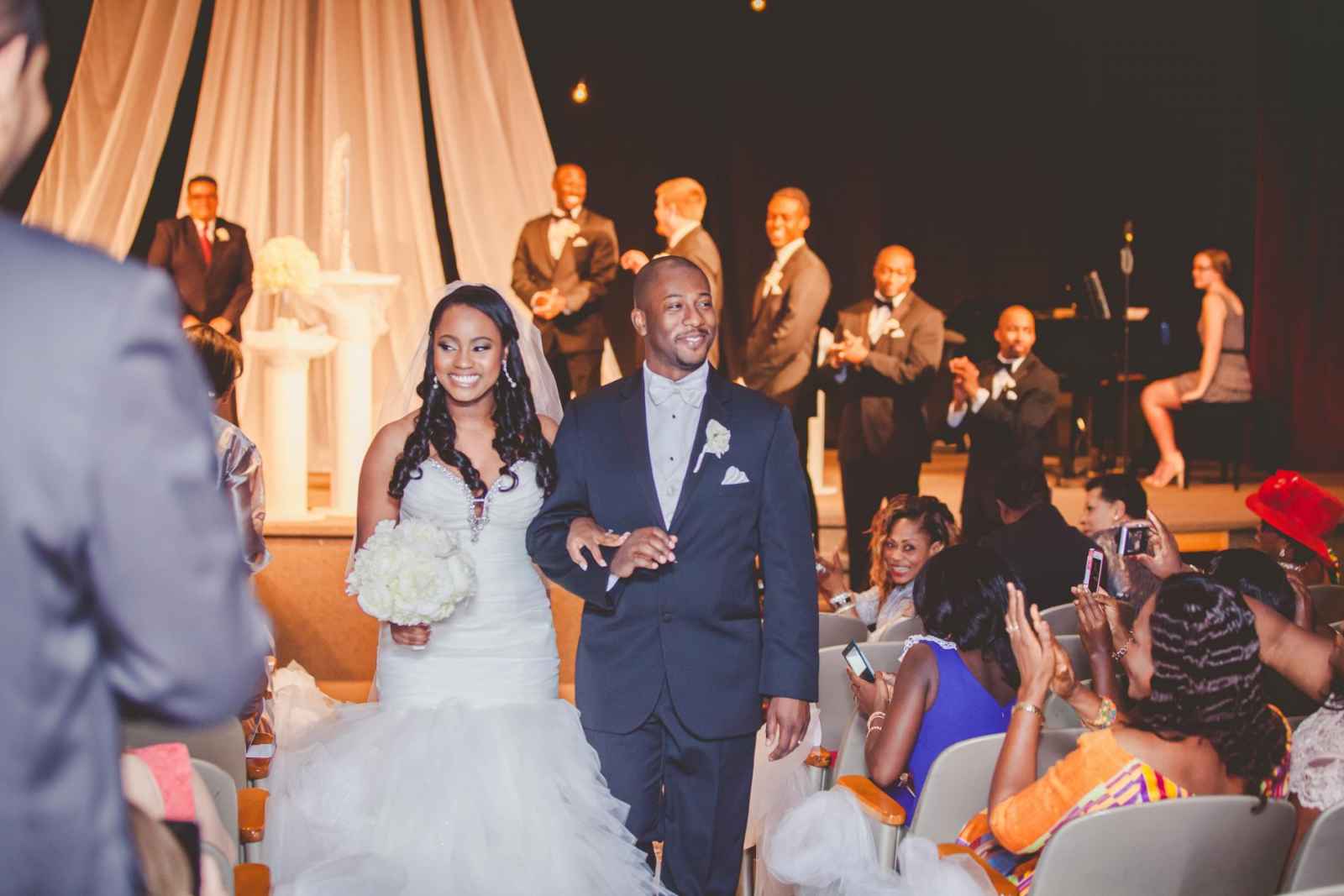 The Ceremony
Alicia said her favorite part of the ceremony was the look on her husband's face when she was walking down the aisle toward him.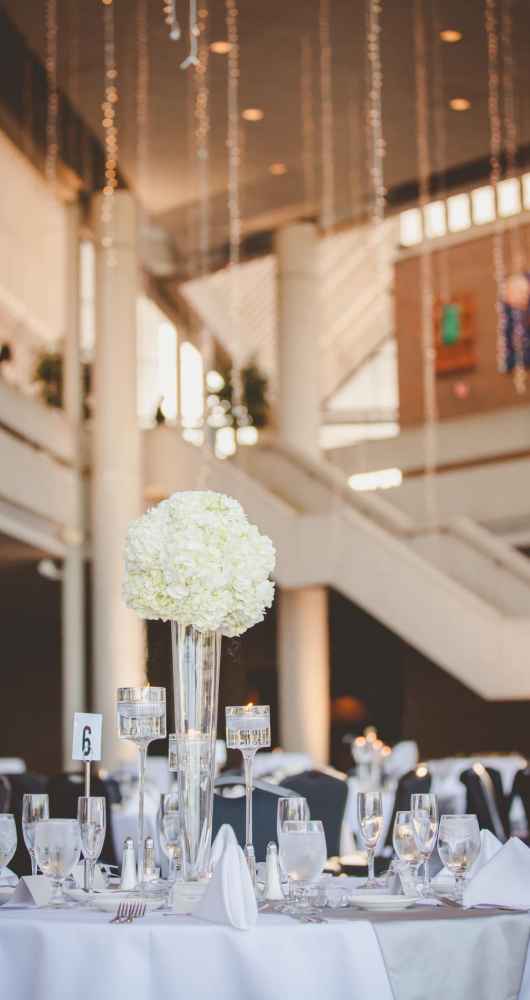 The Reception 
Carrying through their theme of elegance and a water backdrop (remember the gondola proposal), the two had their reception at Century Center of South Bend with the rushing waters of the St. Joseph River behind them. "Similar to the way Jeff proposed, we were able to experience our special evening 'on water' with a beautiful sunset in sight," says Alicia.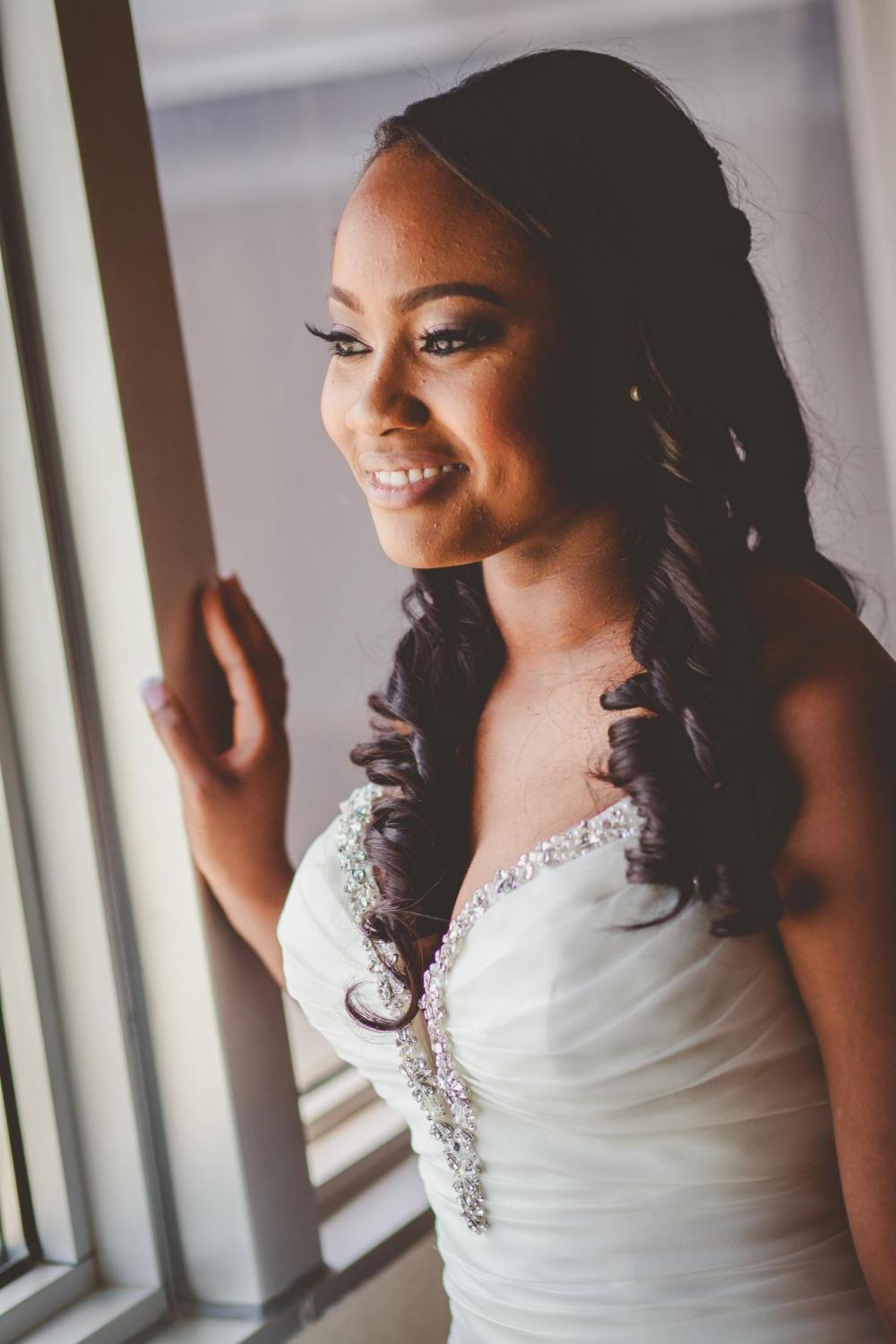 The Dress
The bride's mom and sister took a train to Chicago for a special fall afternoon of wedding dress shopping in the big city. Alicia was fortunate enough to find the perfect dress almost immediately. "As I walked out of the fitting room, my mom/sister's facial expressions confirmed my thoughts," she says. While she didn't want to make a rash decision, she looked around for about another week and then went back and made the purchase.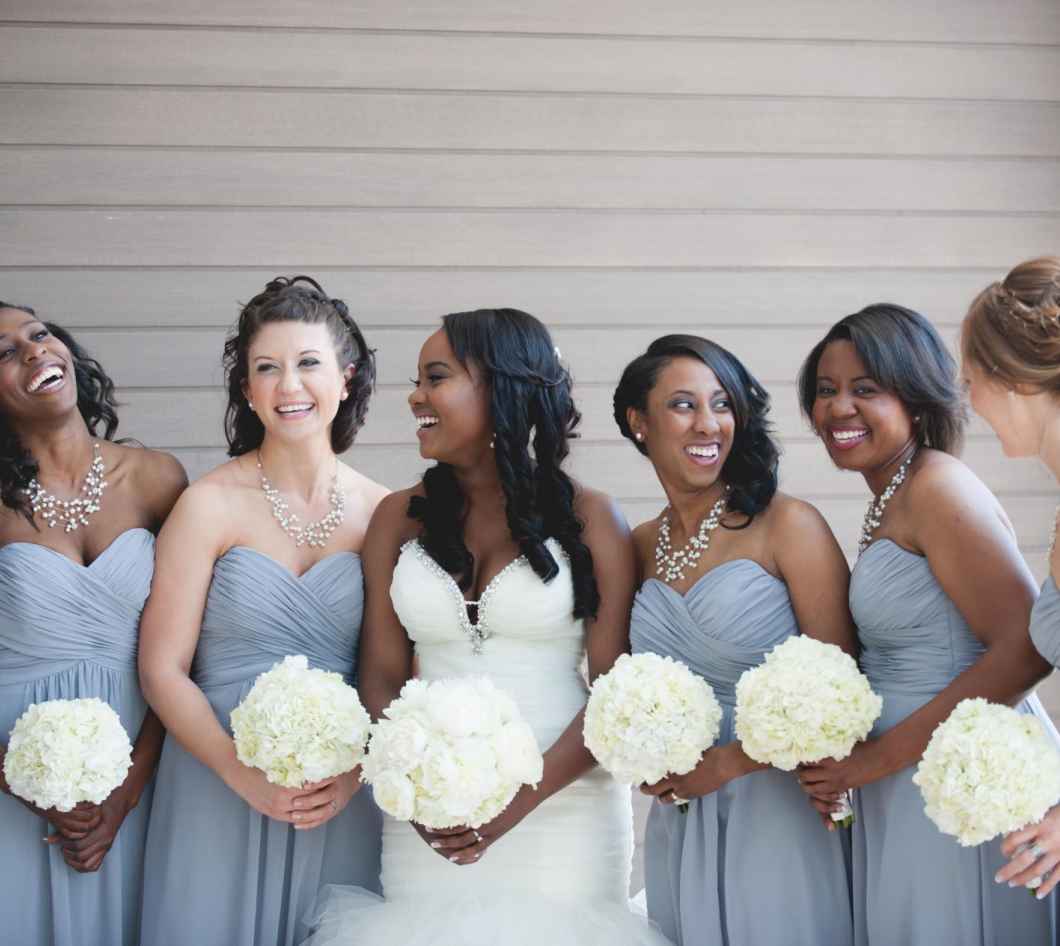 The Florals
Alicia carried an all-white bouquet featuring peonies while her bridesmaids carried pops of white hydrangeas. The reception flowers included centerpieces consisting of a tightly rounded floral ball on tall pedestal vases also featuring all-white hydrangeas. 
Favorite Moment
"Our favorite moment of our reception was looking around the room and seeing all the love and support from family and friends. We had family travel from near and far, including from London and Ghana. We were so blessed," says Alicia.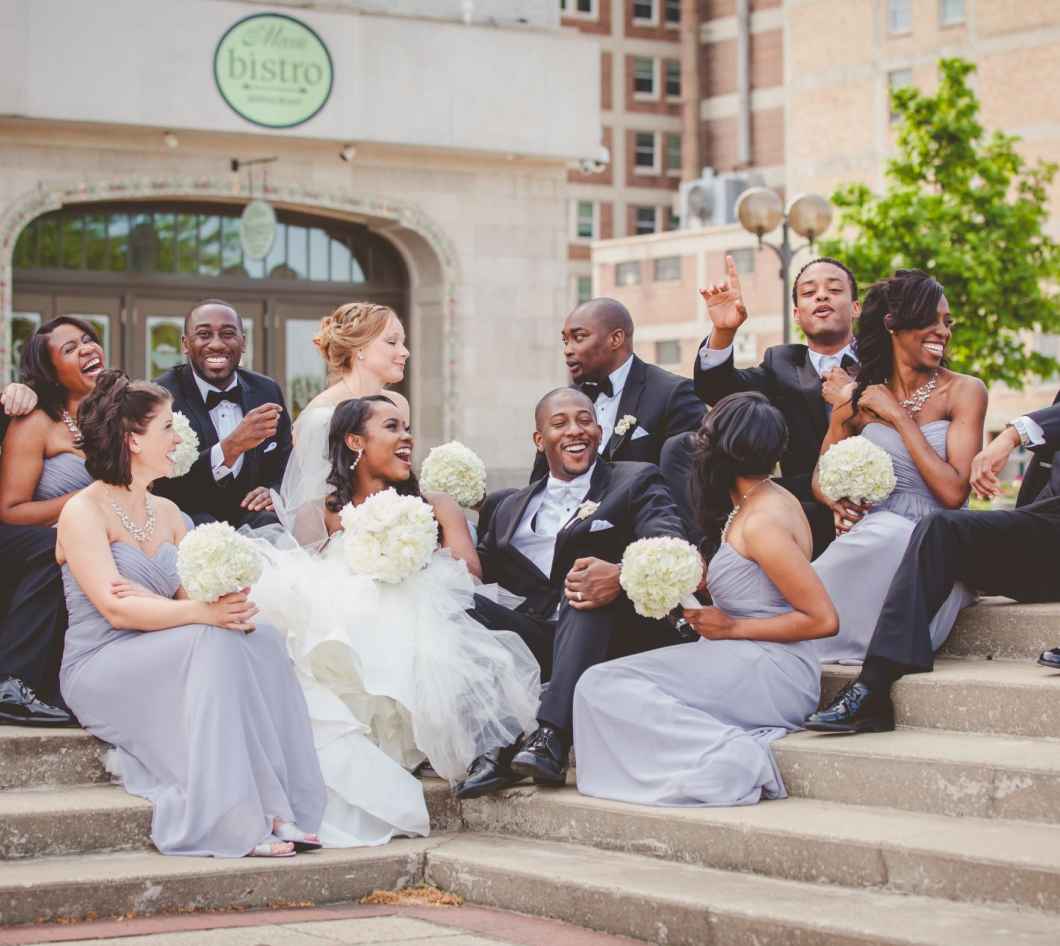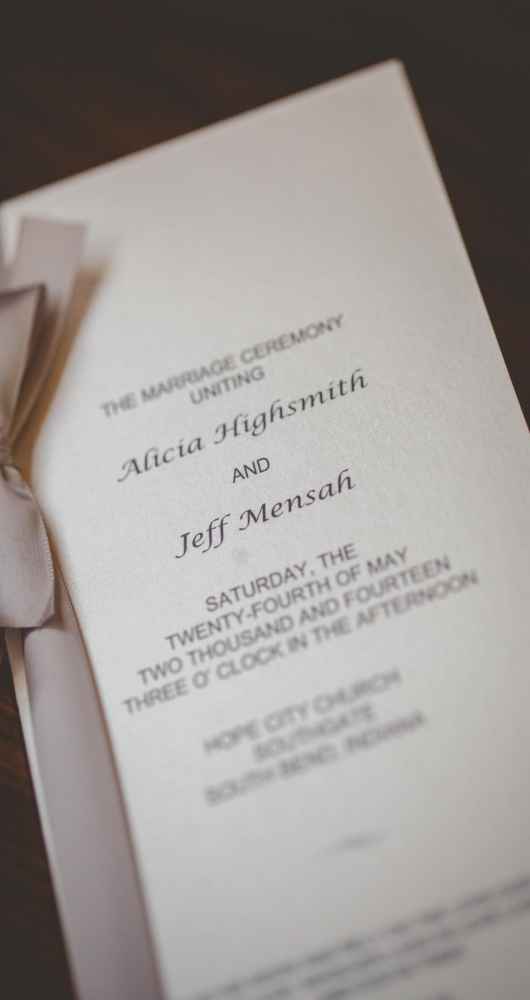 The Color Palette
Gray, silver and white were the central colors used in this stylish and elegant wedding. 

The Cake 
A four-tiered, all-white cake ruffled with petals worked beautifully with the romantic feel of the reception.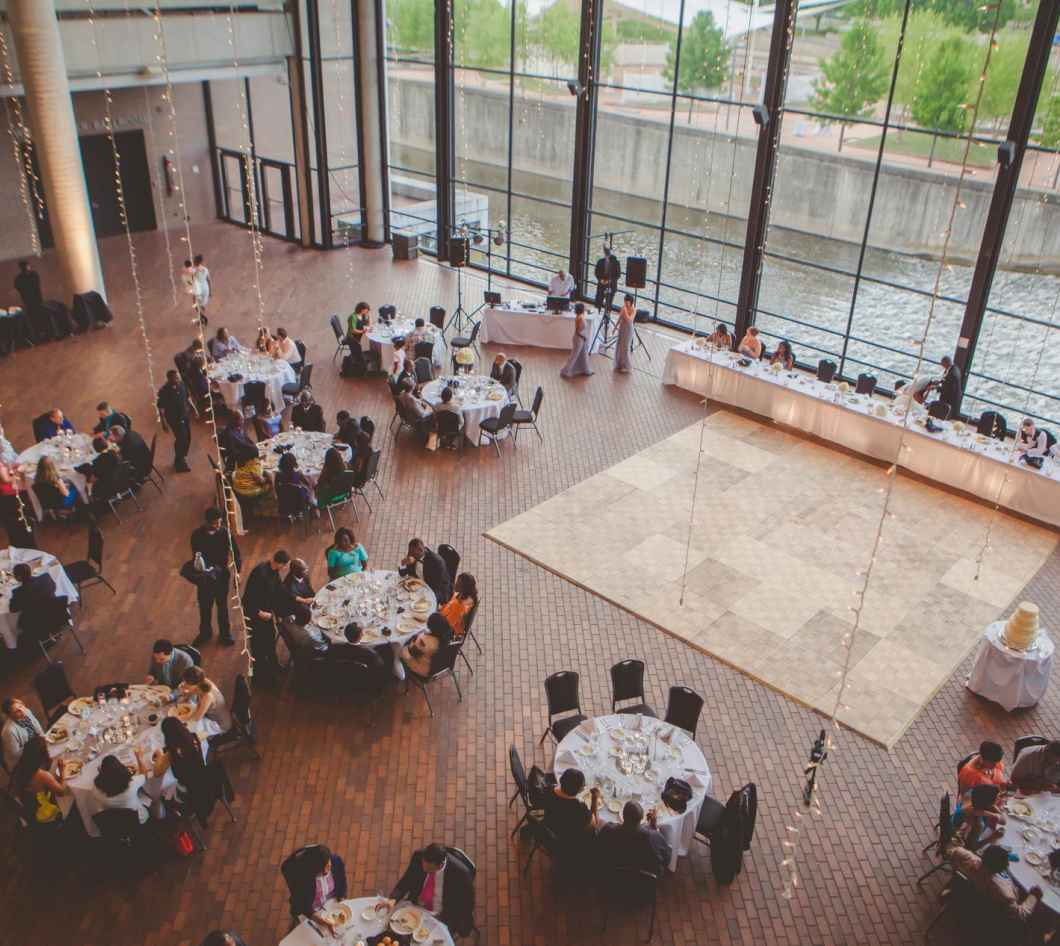 Details
White linens with silver runners were accentuated with tall vases containing silver floating candles. The couple wanted a romantic, elegant reception with soft candlelight and white floral filling the room.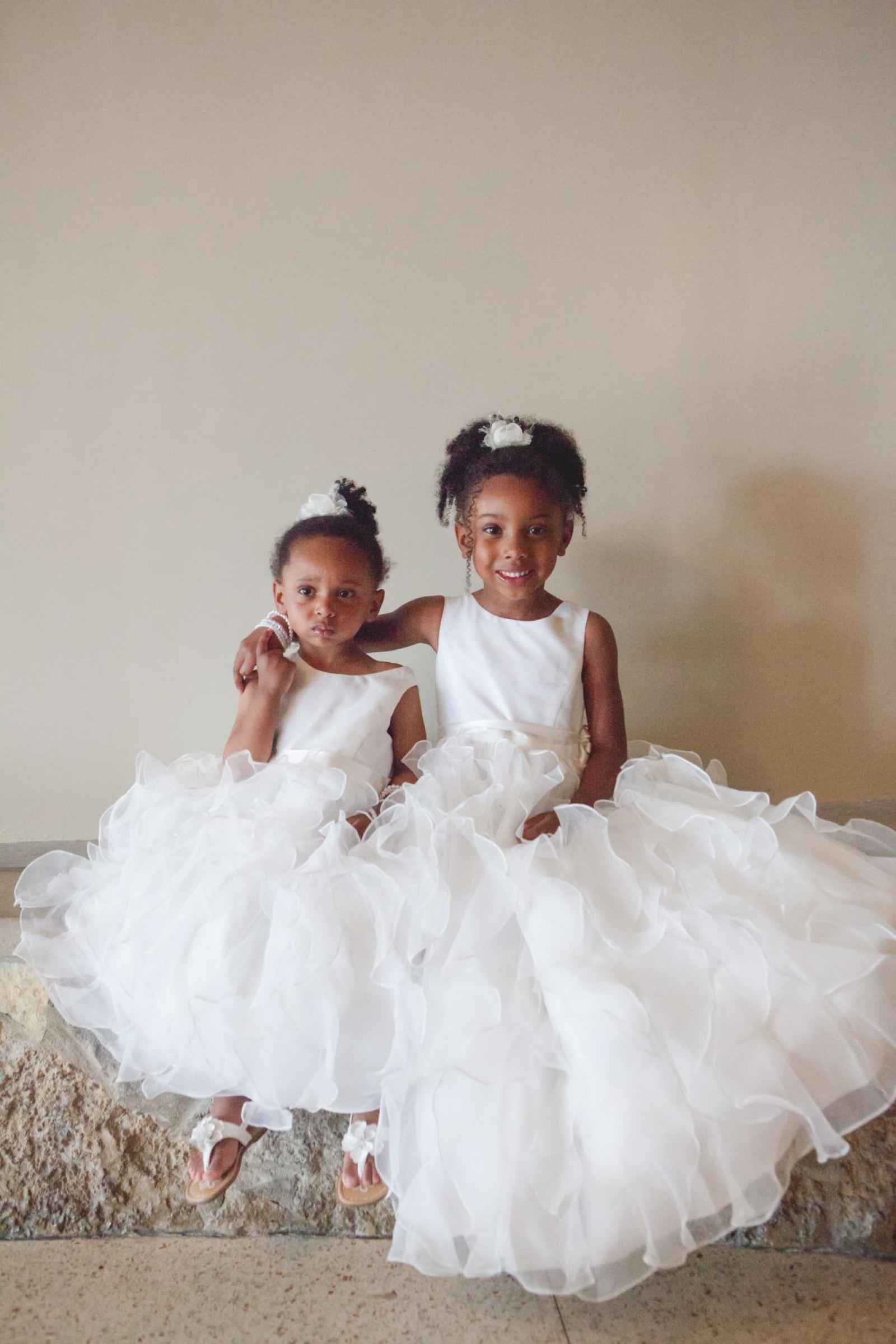 What We Love
The cute factor is off the charts with these two flower girls. They are so adorable we couldn't help but fall head over heels for them. 
Advice from the Bride
1. Keep God first in your marriage!
2. Know what's most important to you on your wedding day and research/book those vendors first.
3. Enjoy every single moment.