What is most rewarding about sharing someone else's love story is when you can just see and feel the love pouring off the pages. When it comes to Rebecca and Aaron's journey, we think you'll agree it's a downright lovely one.


Rebecca says, "We ultimately met through a work friend (thanks Lukas)! Aaron and I met at a time in our lives where we were both searching—searching for his purpose and searching to find myself. We both agreed to be one another's soundboard: divulging our secrets, our fears and our dreams to one another without fear of judgment. We walked through the next few months stopping at local eateries and overstaying our welcome while deep in conversation. One night, we were walking back from our neighborhood bar in the pouring rain. I impulsively stopped Aaron in his tracks and kissed him. I will never forget the feeling of him engaging back. And six months later we bought a house and kicked off what is now our side business.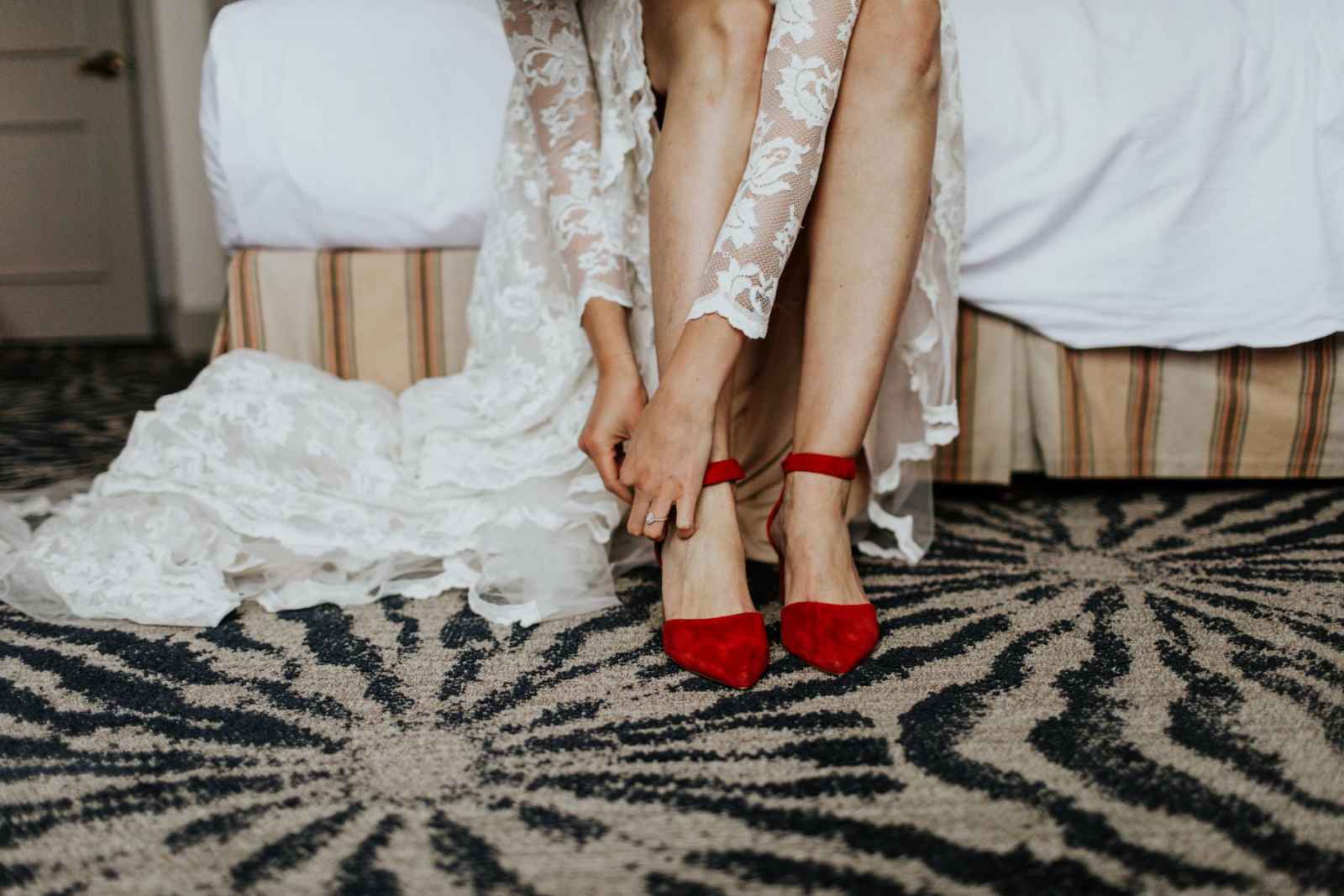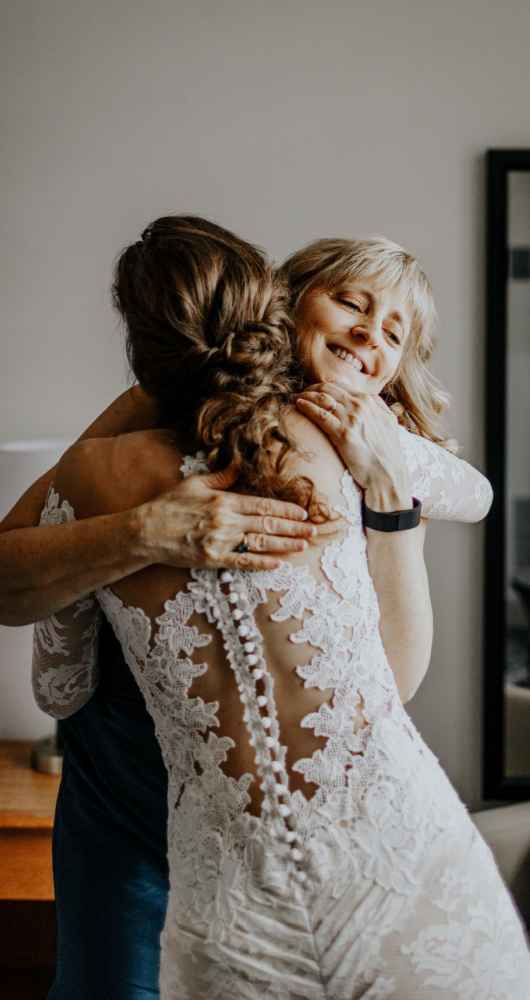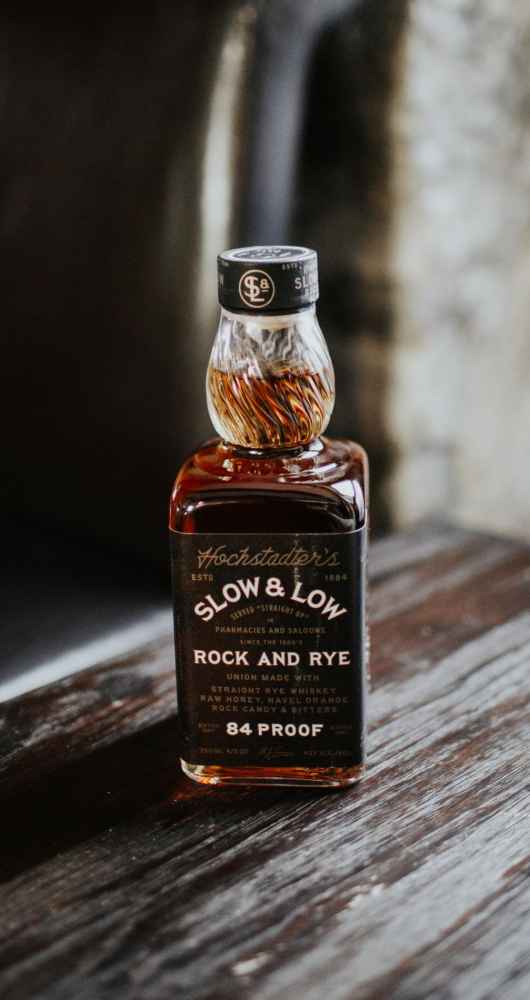 Aaron says, "I knew that Rebecca would want to celebrate after our engagement, so I colluded with our collective best friends to set up a surprise party at our house for us to come back to after I popped the question. In the meantime, we were going out on our weekly date night to a new restaurant downtown. I was so nervous and drinking a ton of water…so Rebecca knew something was off by about the 4th time I had to go to the restroom. After dinner we walked over to where we first kissed and I got down on one knee. She immediately responded with "No-no-no-no-no-no, are you doing this to me right now?!" Which is her way of saying: "Absolutely Aaron. You are amazing and I want to spend the rest of my life with you!" After she cleared that up we went back to our house where we were greeted by about 50 of our friends, and Rebecca's expression was PRICELESS."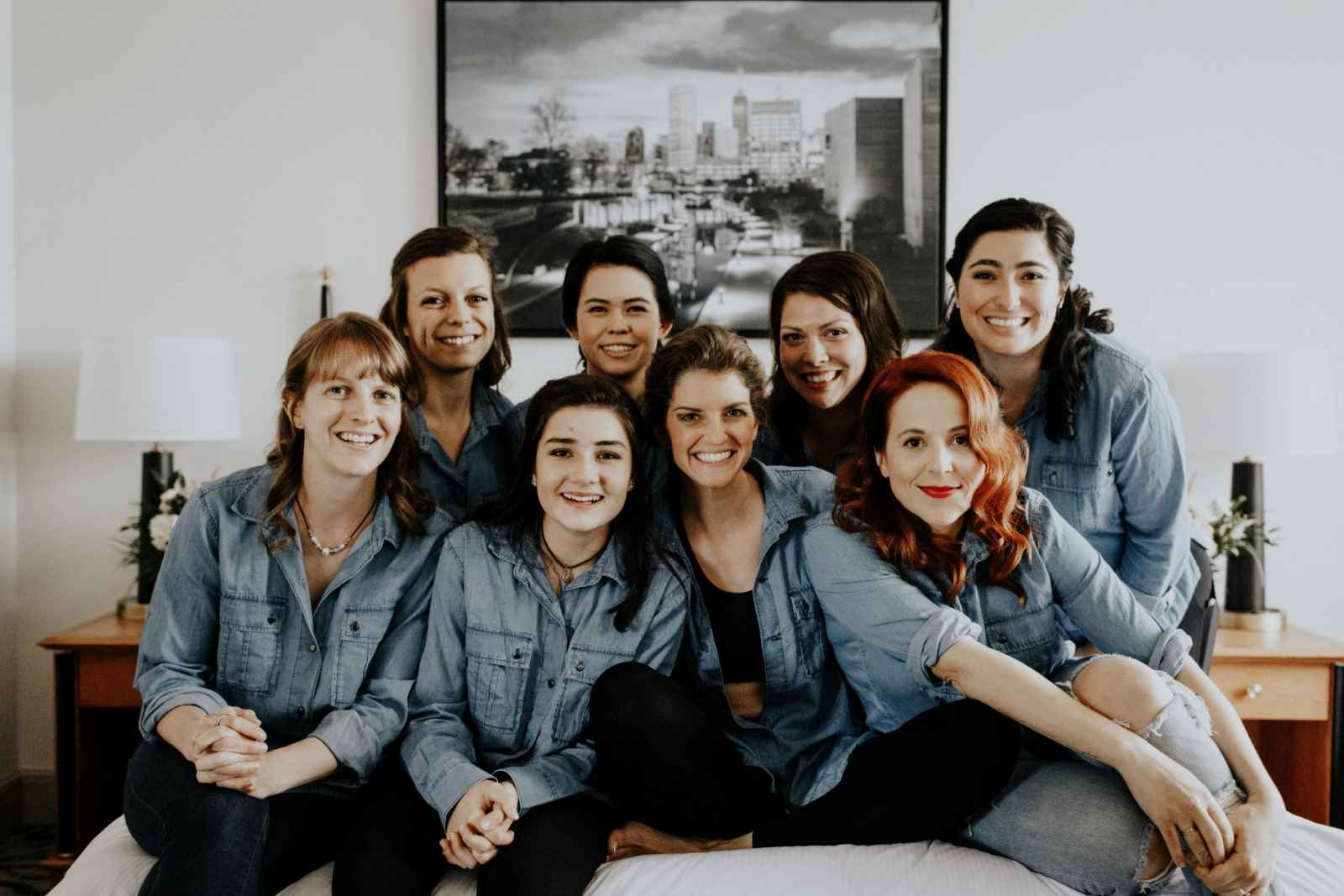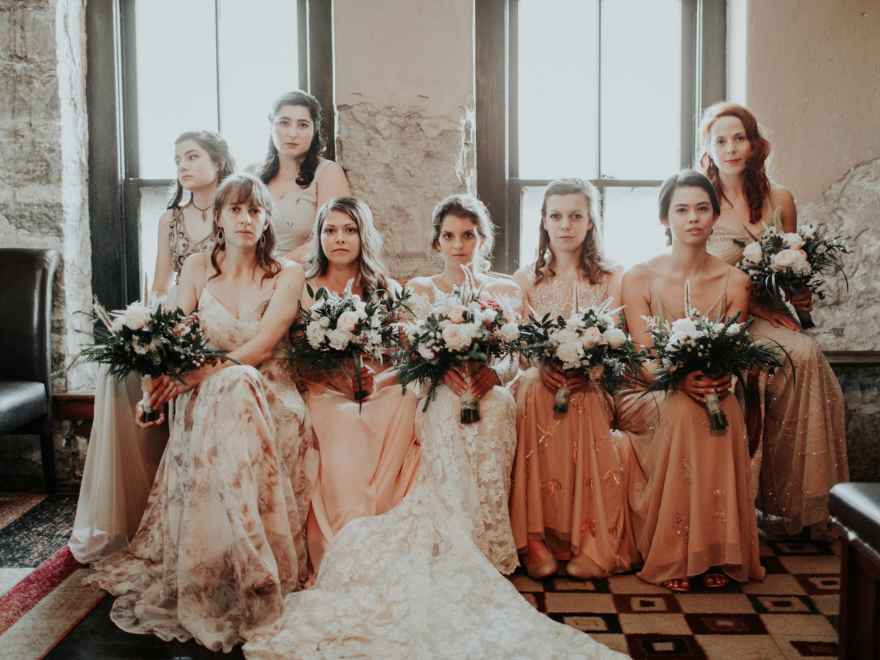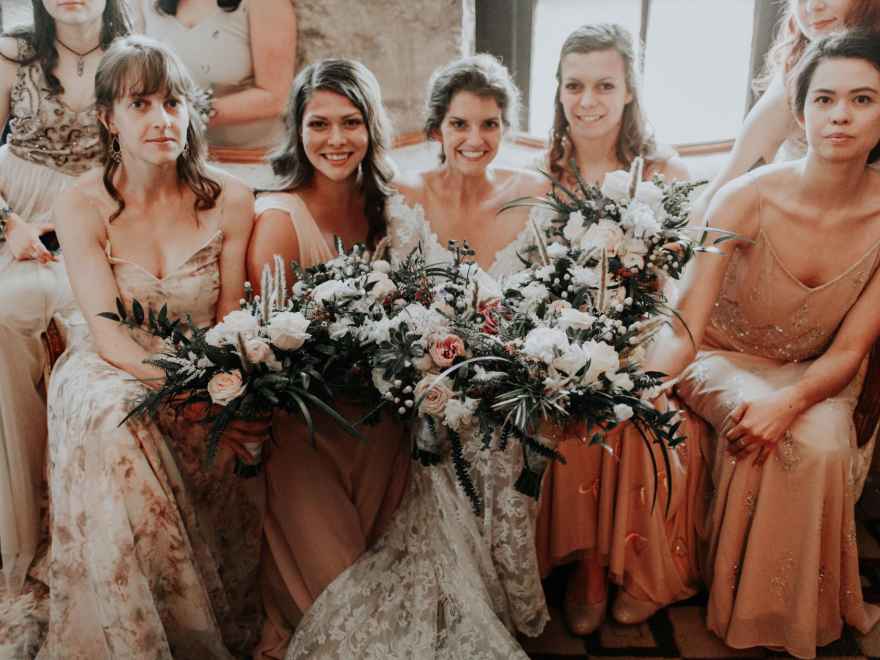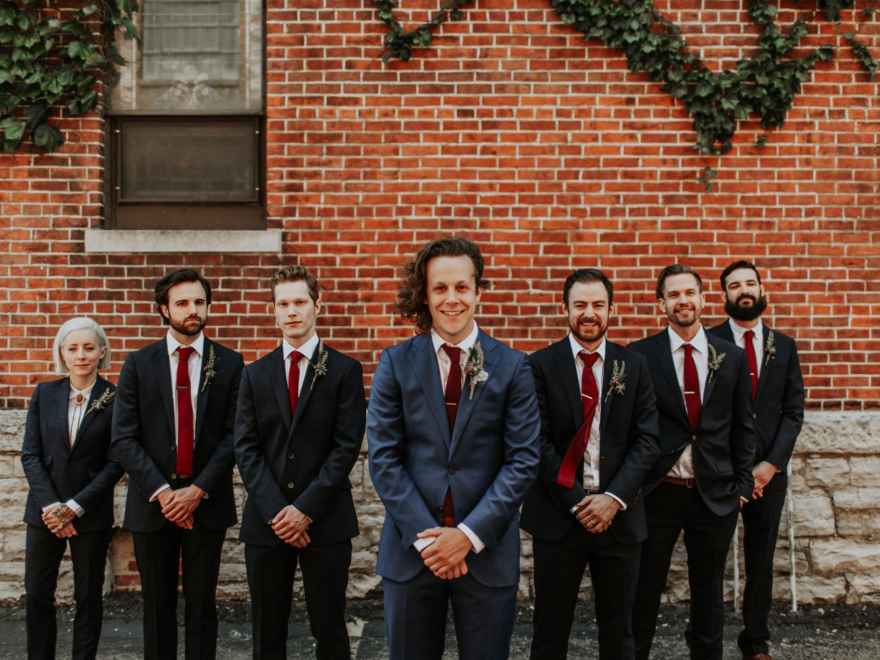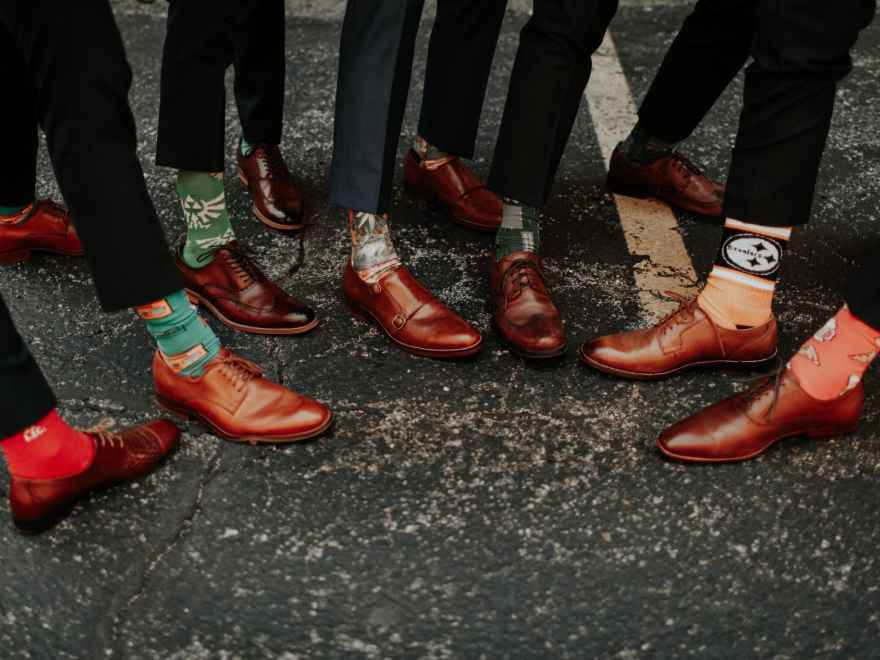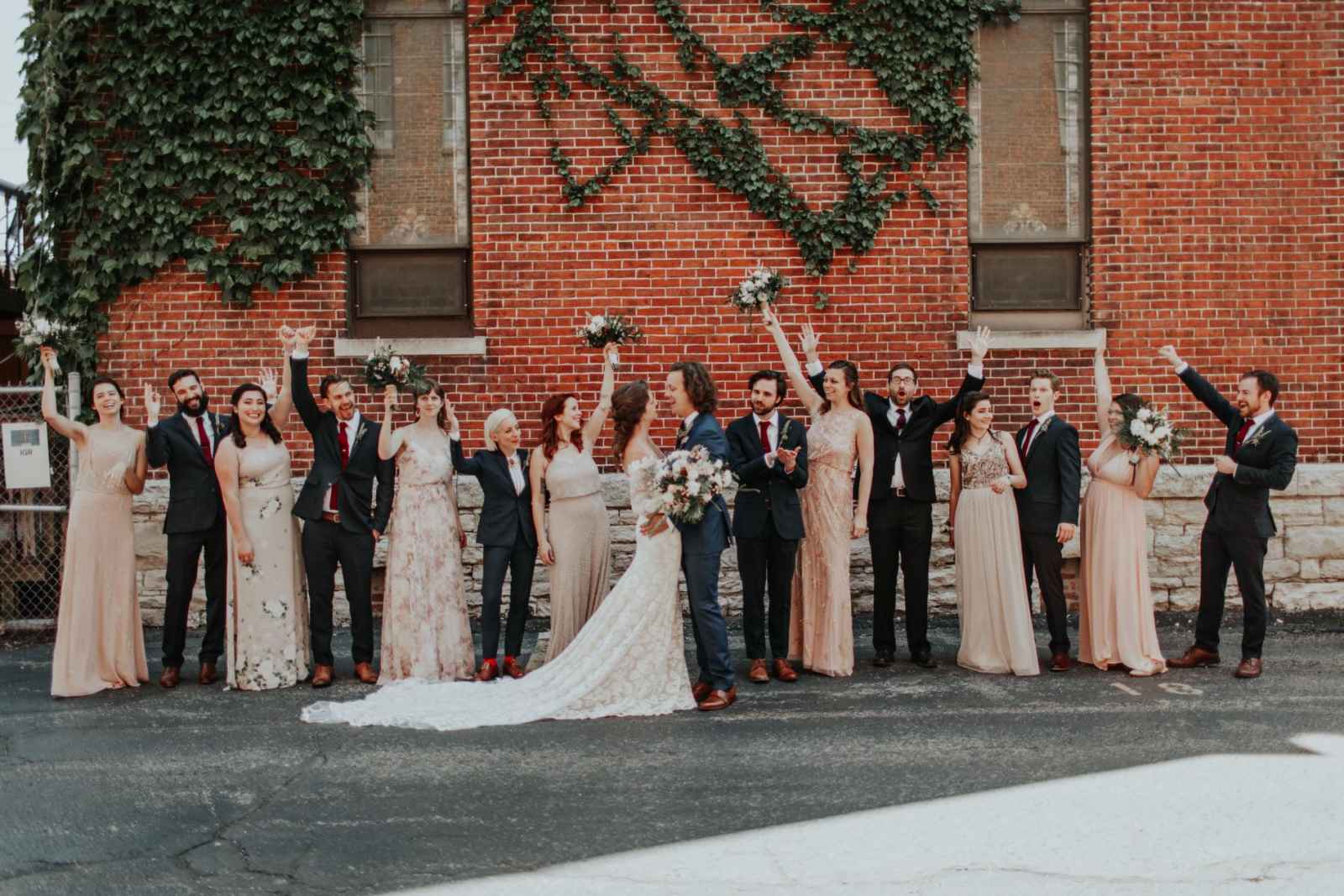 Not only did Rebecca use her wedding planning as an excuse to plan "a bunch of ladies' weekends throughout the year," she aimed at creating a wedding with the feeling of love at the center of it.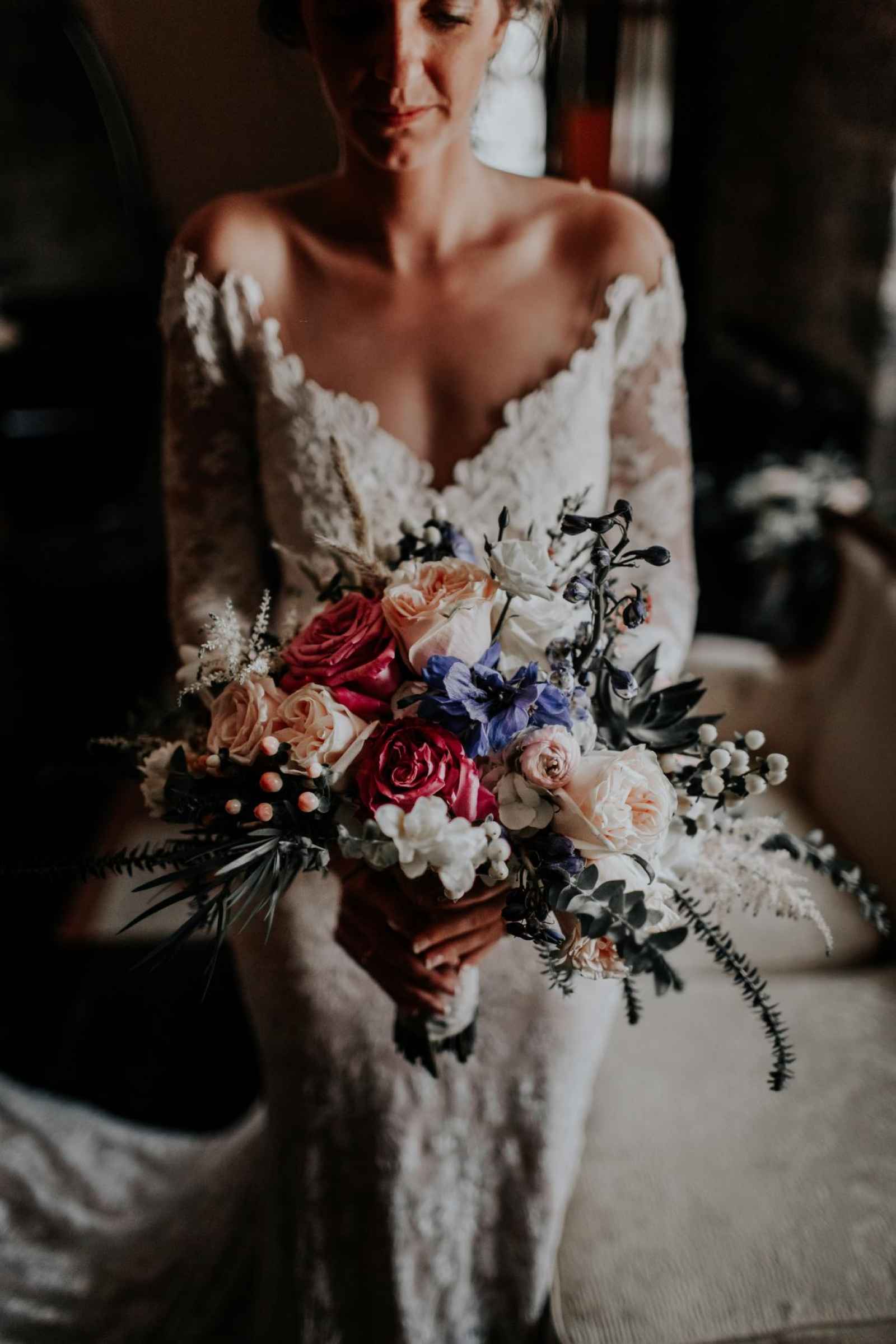 How did Rebecca do it? "Instagram was the platform I used for just about anything," she says. "I searched until I was following a solid group of artists and creatives in floral, photography, illustrators, set design, home design, you name it. With that, I worked to recreate their ideas on a budget (if you are not already at Goodwill shopping 2017 wedding décor for your wedding next year, go now! Thank me later)."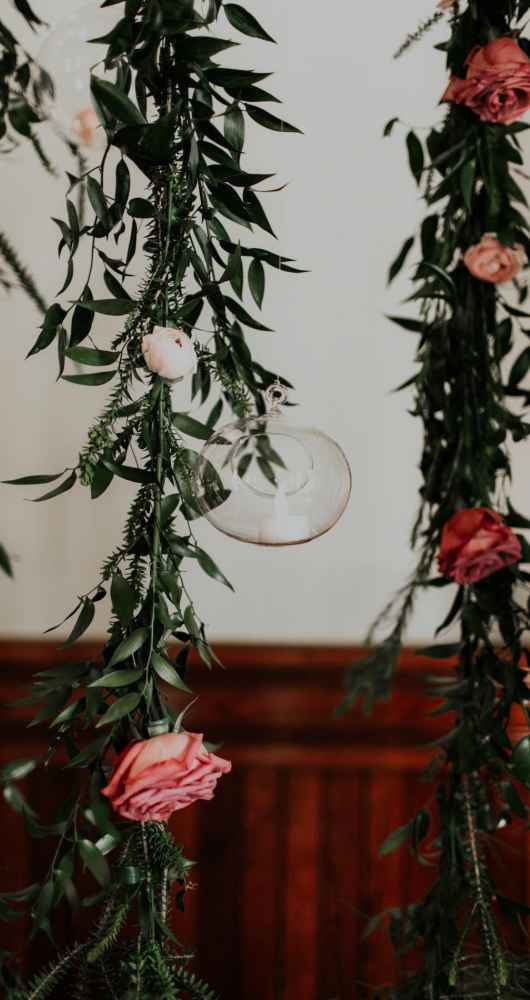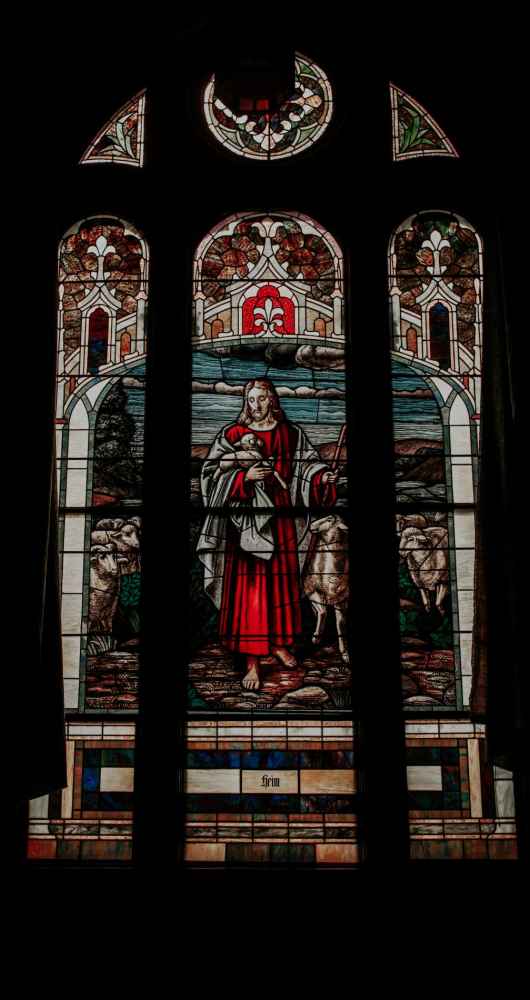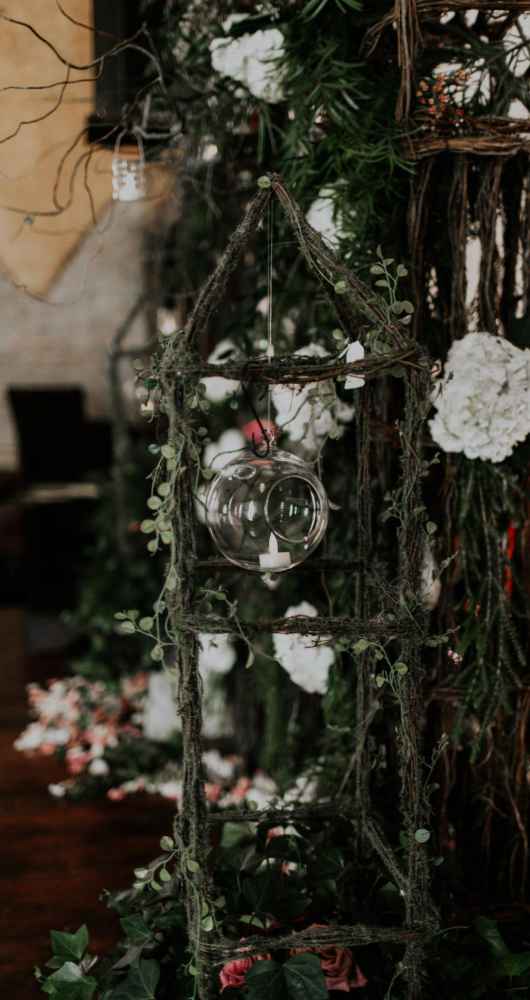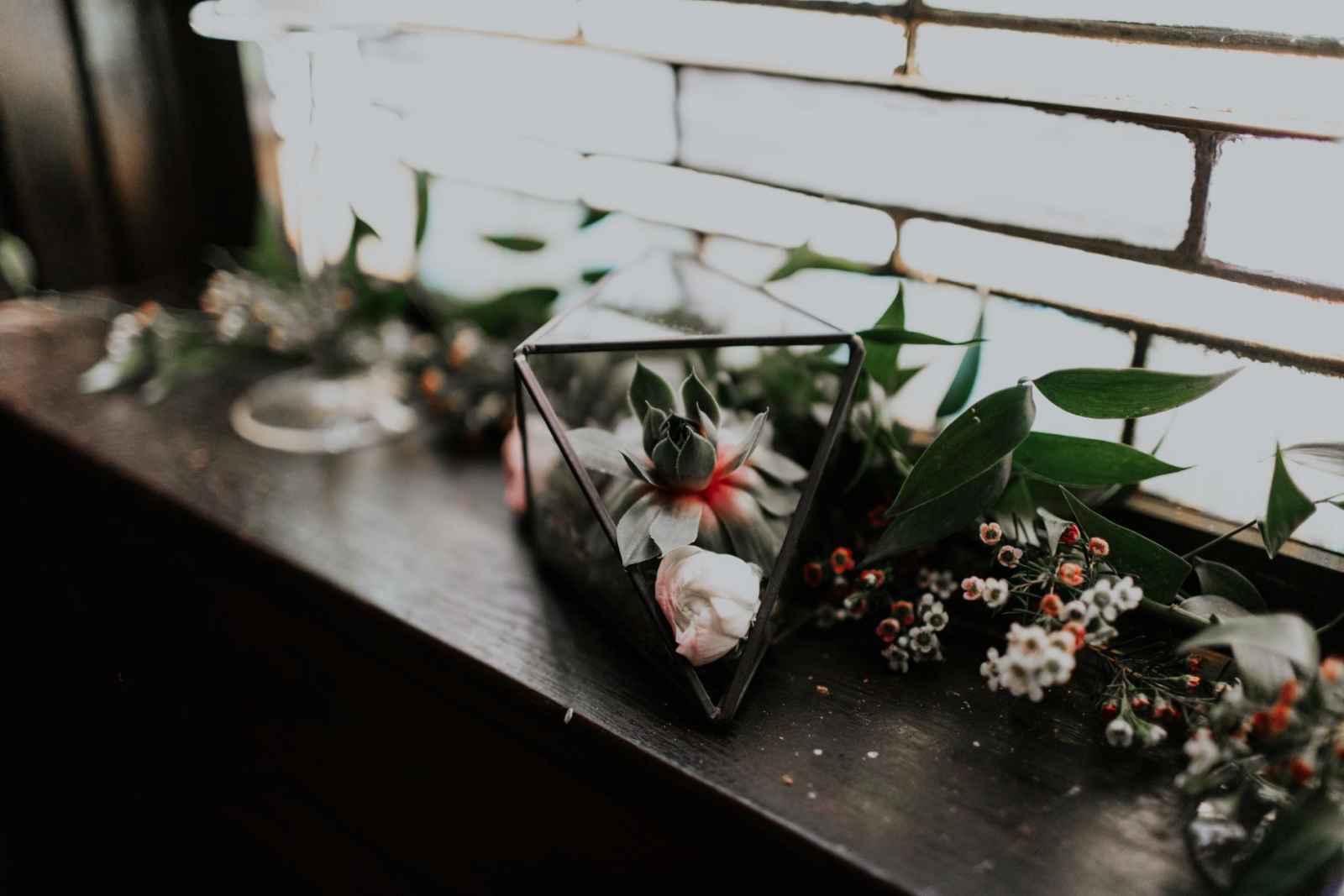 Rebecca even got creative when it came to delegating tasks. She says, " I had a wedding planning book, but ultimately that overwhelmed me. I ended up with an Excel file that had every task that needed to take place prior, on, and after our wedding. I then took that Excel file to a ladies' weekend with all my bridesmaids (they are the best) and moms (the best of the best) and had them sign up for items they wanted to do."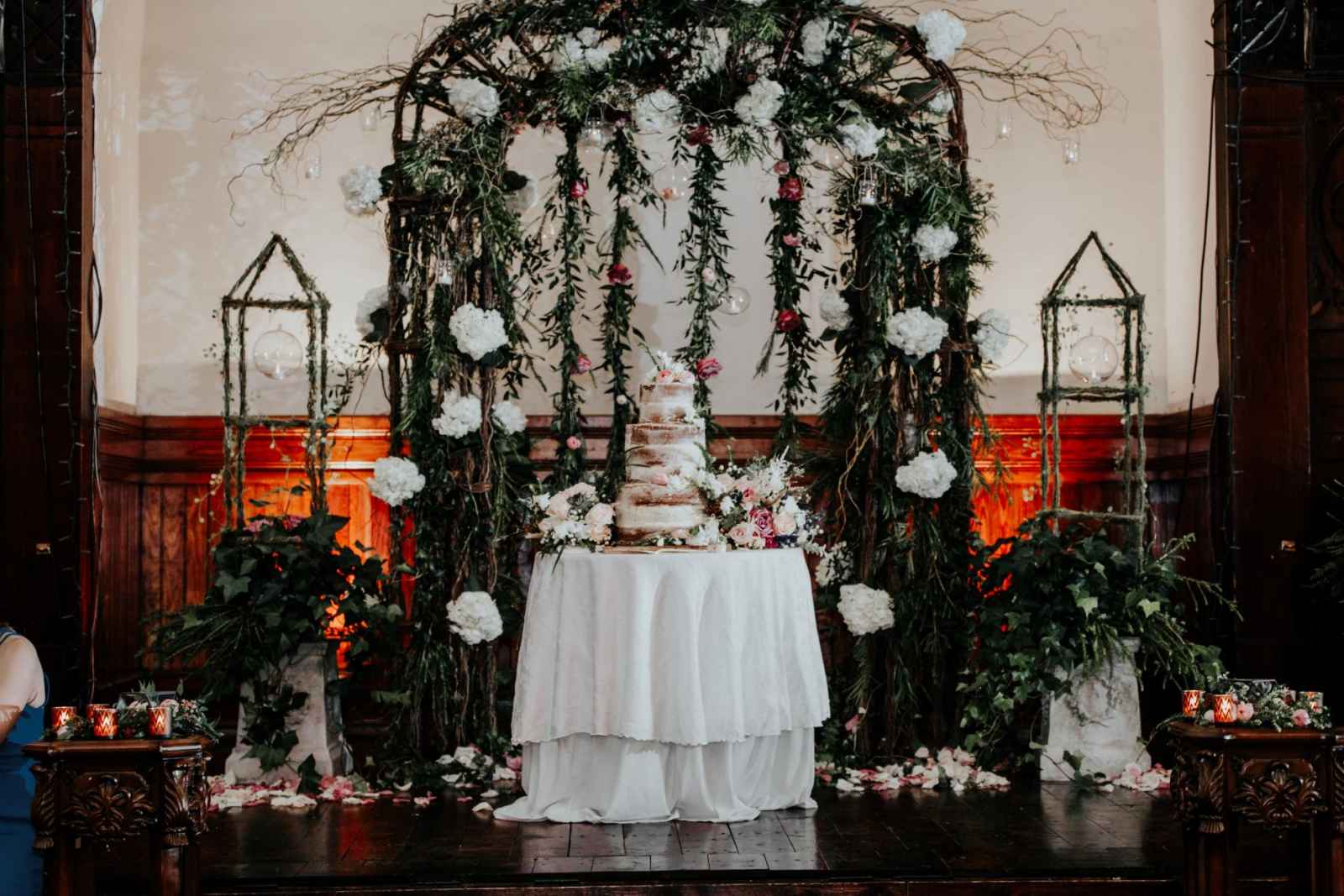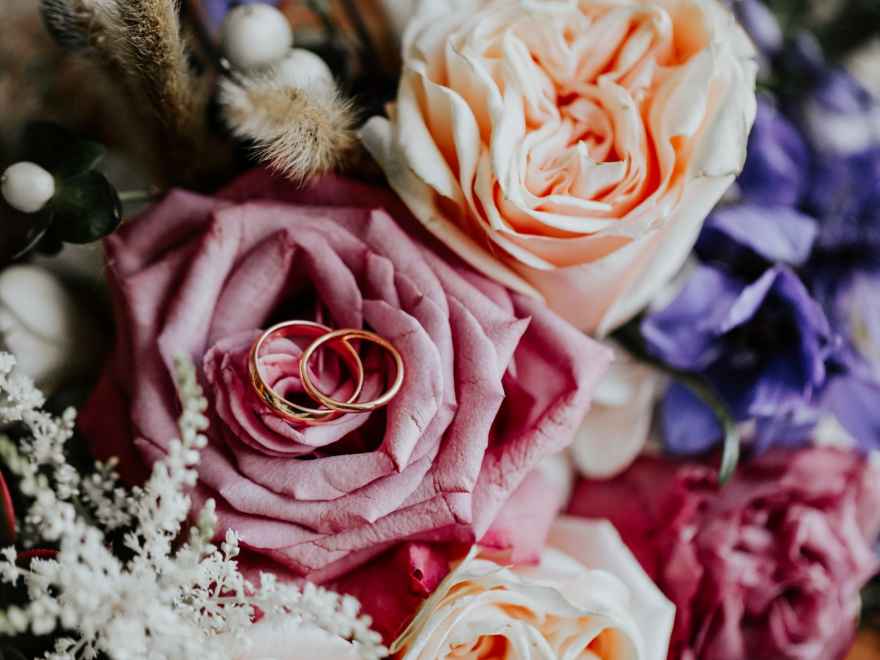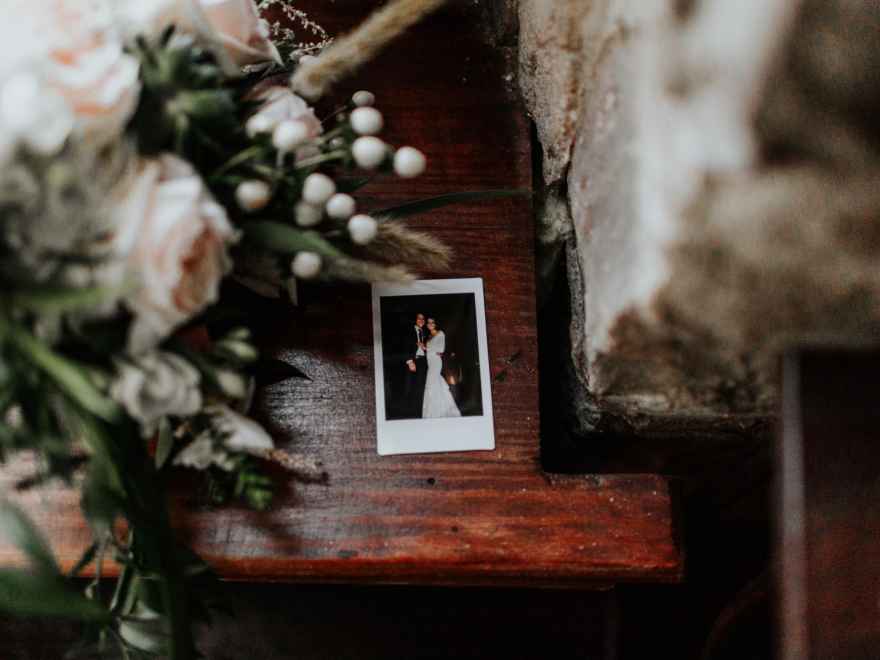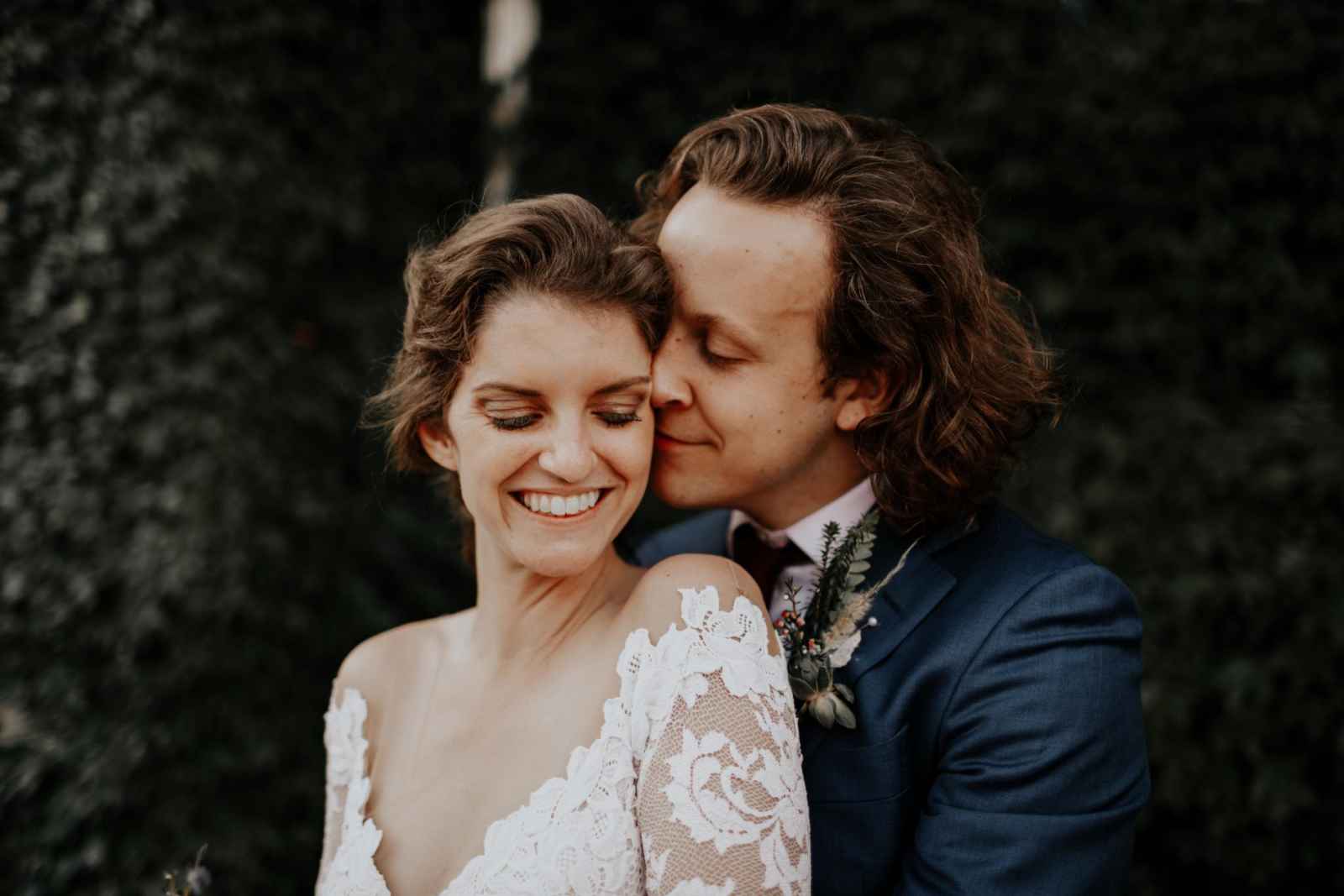 Rebecca and Aaron fell in love with The Sanctuary on Penn, not only because of it's history, charm and hip details but because of the owner, too! "Scott Wheeler is a kind, gentle spirit with a task master attitude," says Rebecca.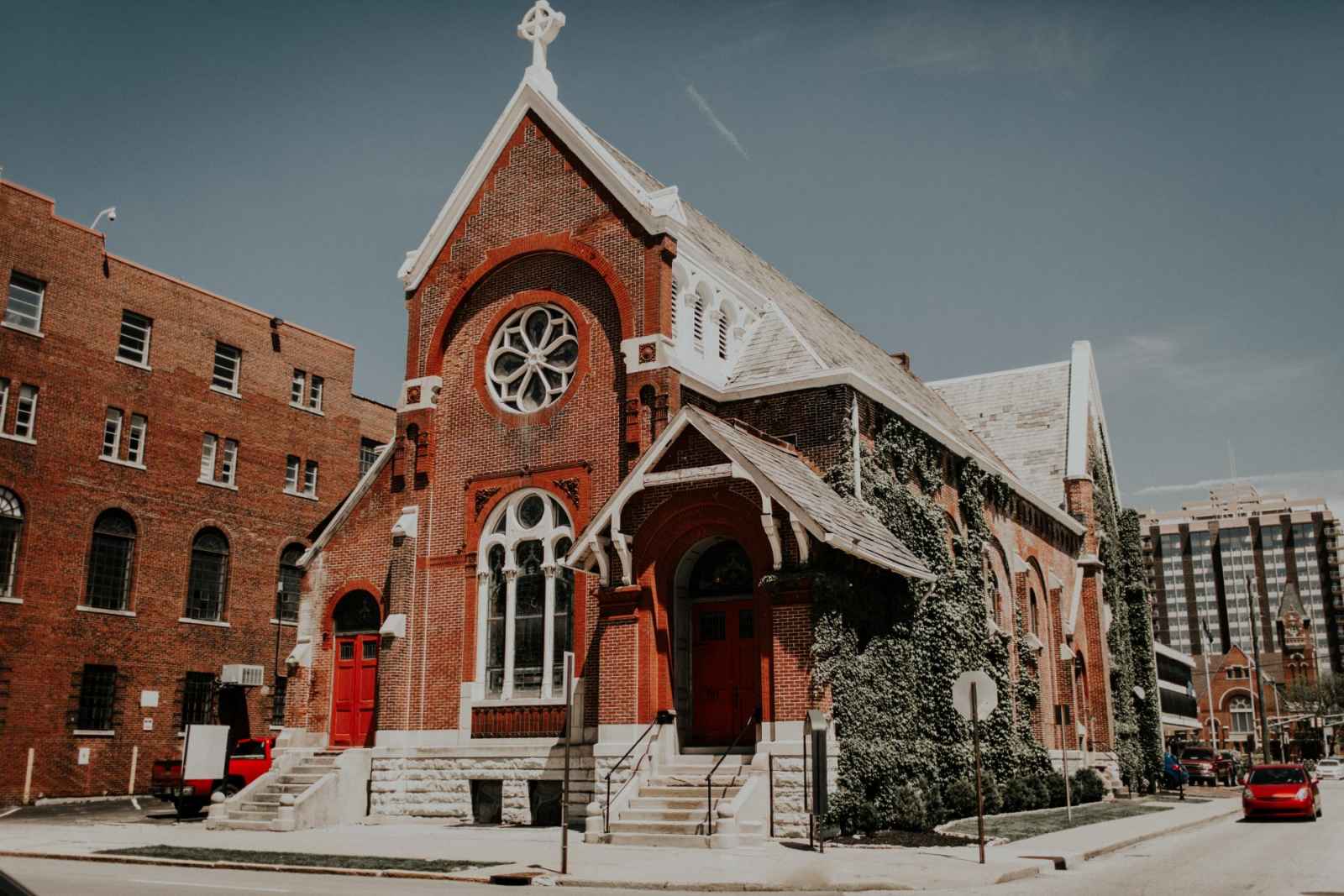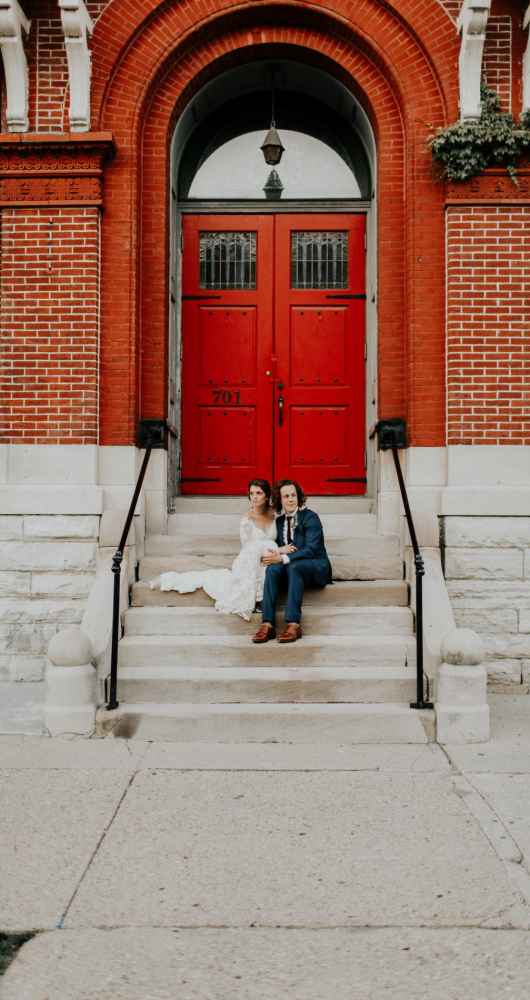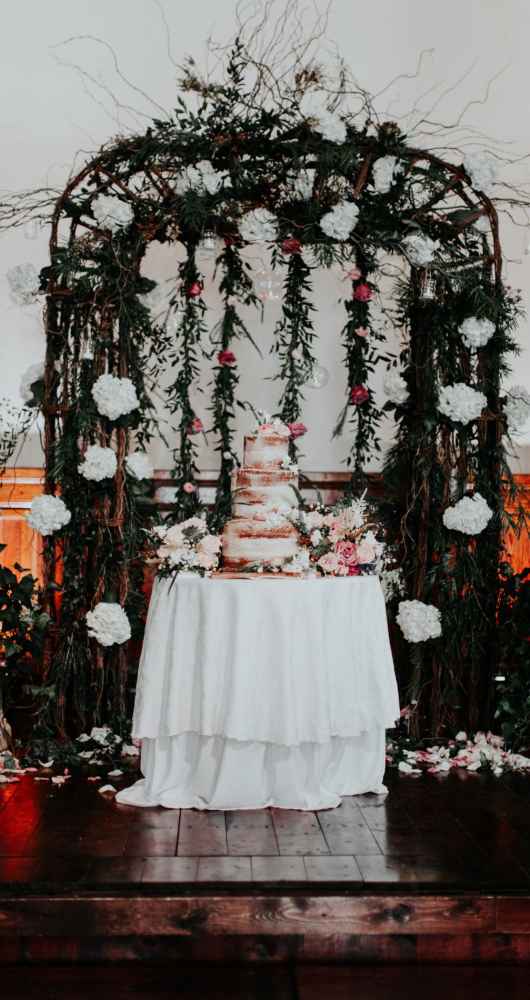 Rebecca bought her gorgeous Olvi's gown at Marie Gabriel Couture Bridal. Rebecca says, "I knew that I wanted a natural lace dress with sleeves with no frills but, Celeste, my bridal consultant, definitely had to give me a confidence boost. I LOVED the dress when I first put it on, but I remember feeling as if it were too fancy. All it took was Celeste to say, 'Giiirl you look sexy, gorgeous and you deserve to feel that way.' It was easily the best advice I got for my day-of look. I felt like a rock star in my dress."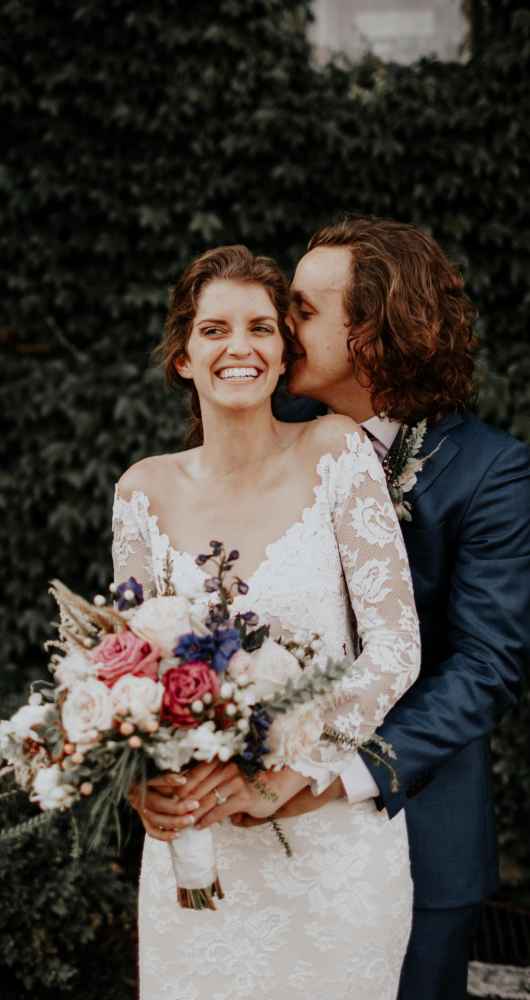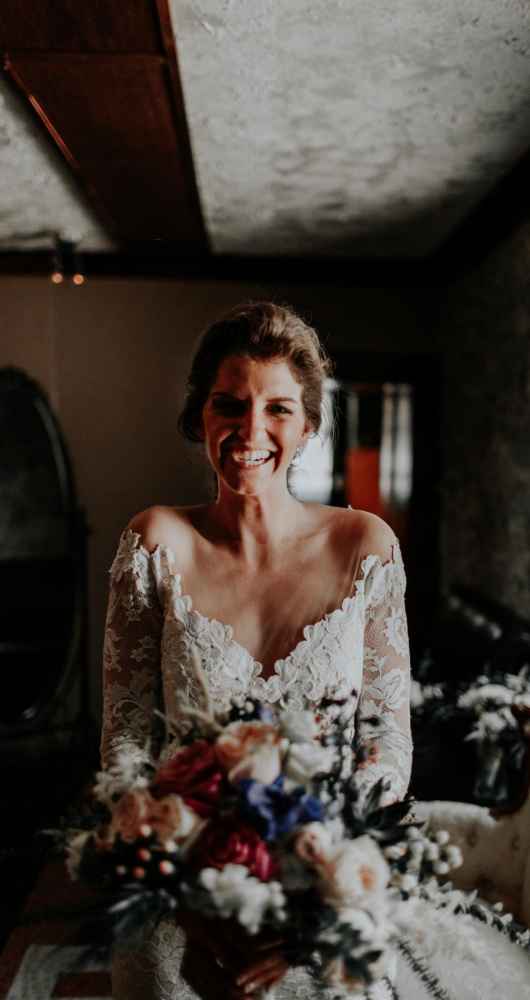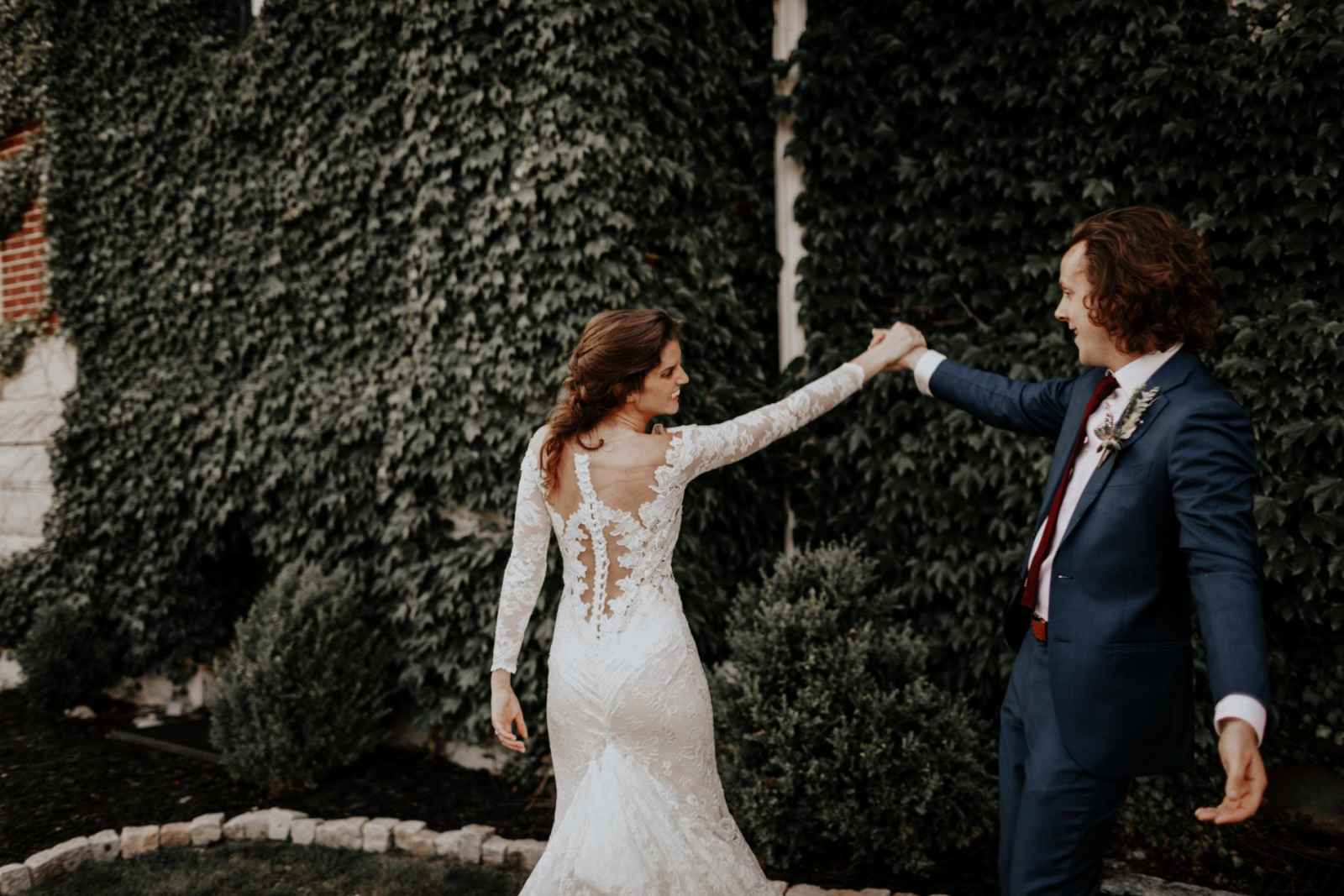 Rebecca's many special touches are both heartfelt and memorable. They included Lauren's sister spending all day making the most beautiful cake, the couple's parents reading letters to them at their ceremony, having both of Rebecca's parents walk her down the aisle, a unique standing reception with food stations and taking on all the décor except for the florals. Rebecca and Aaron's wedding was full of natural, earthy and muted tones, including purples, lavenders, whites and greens.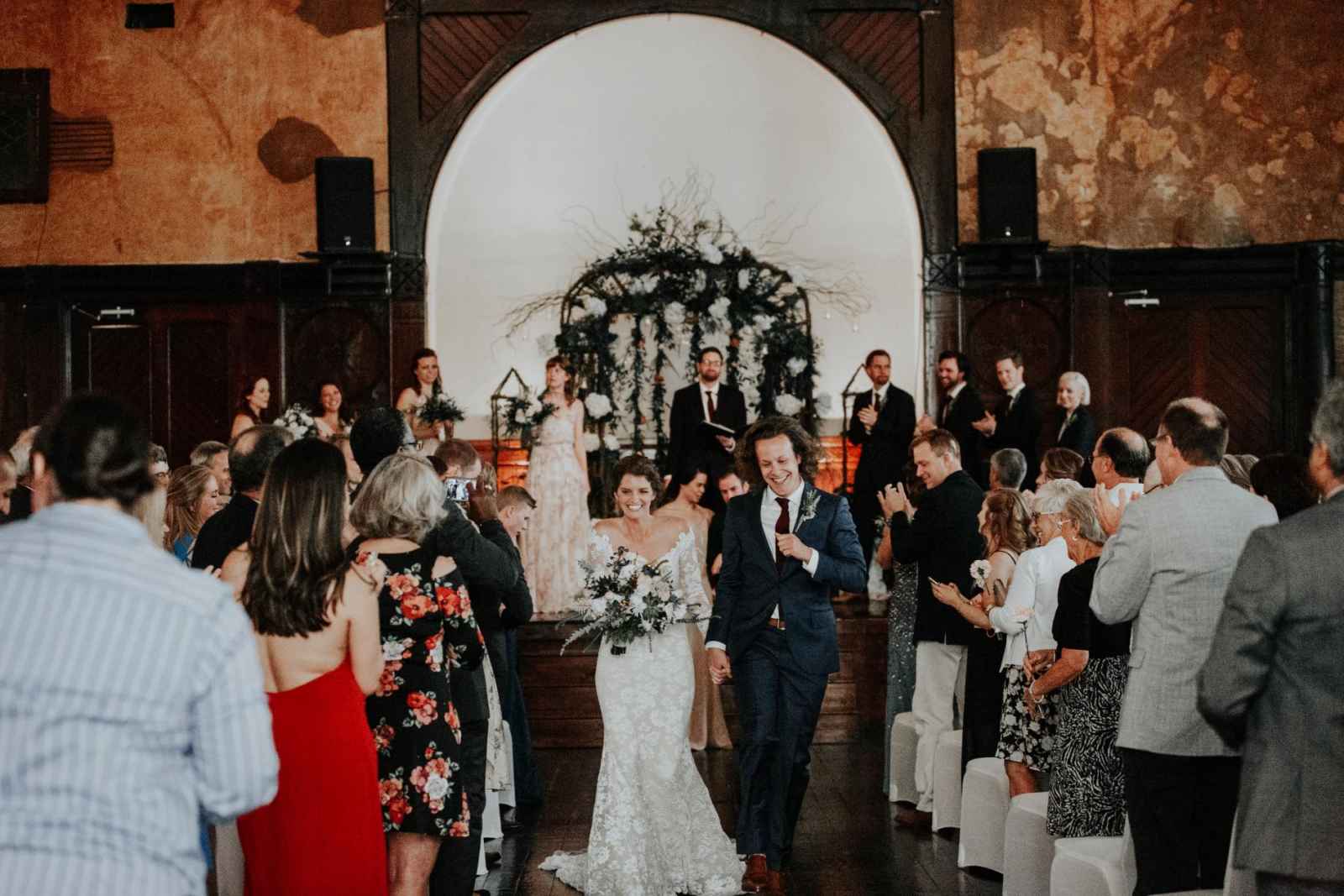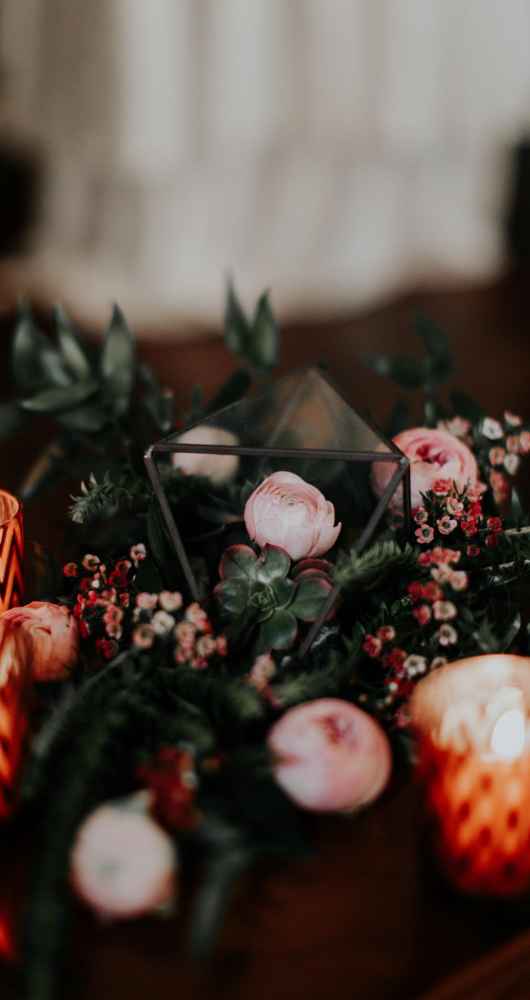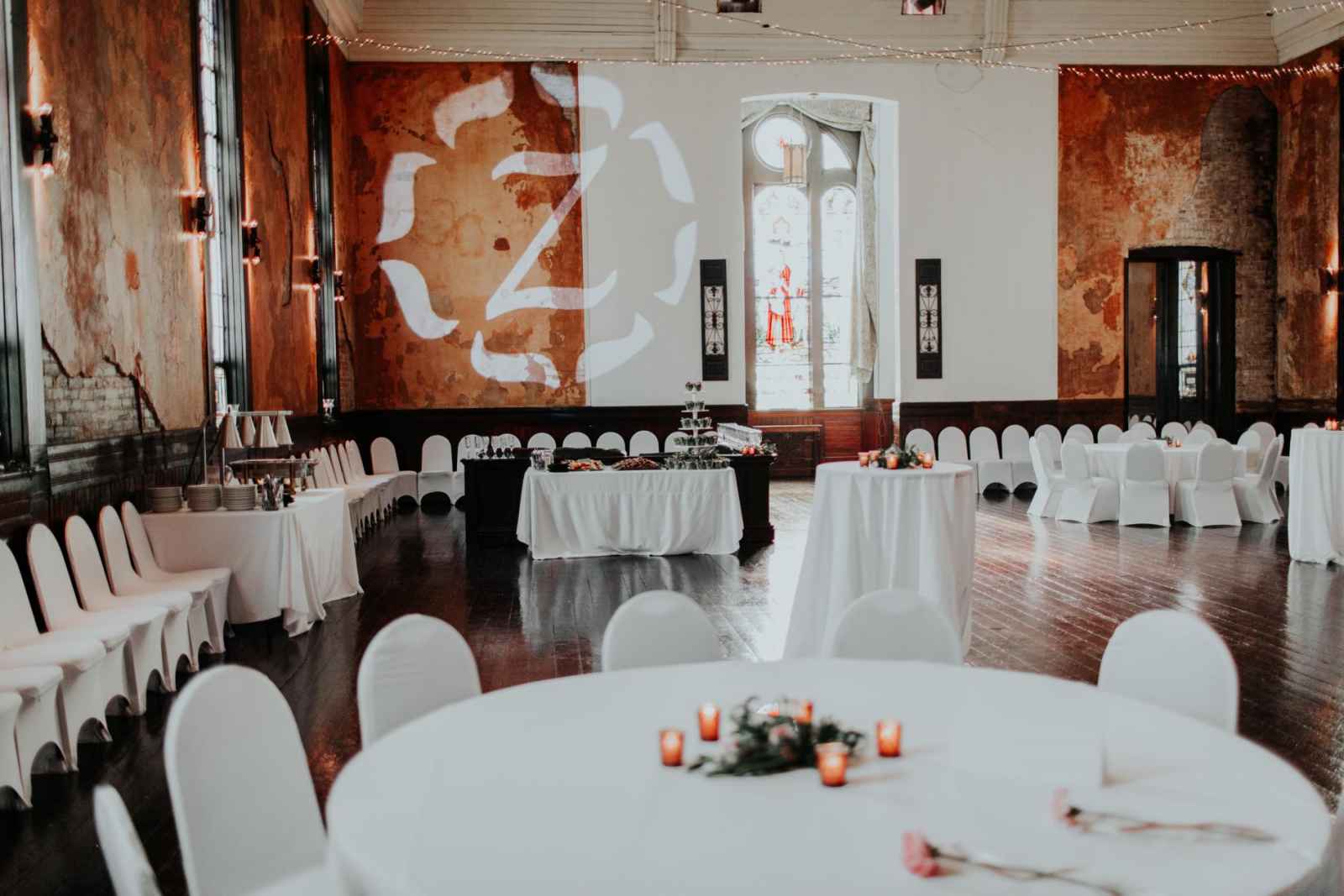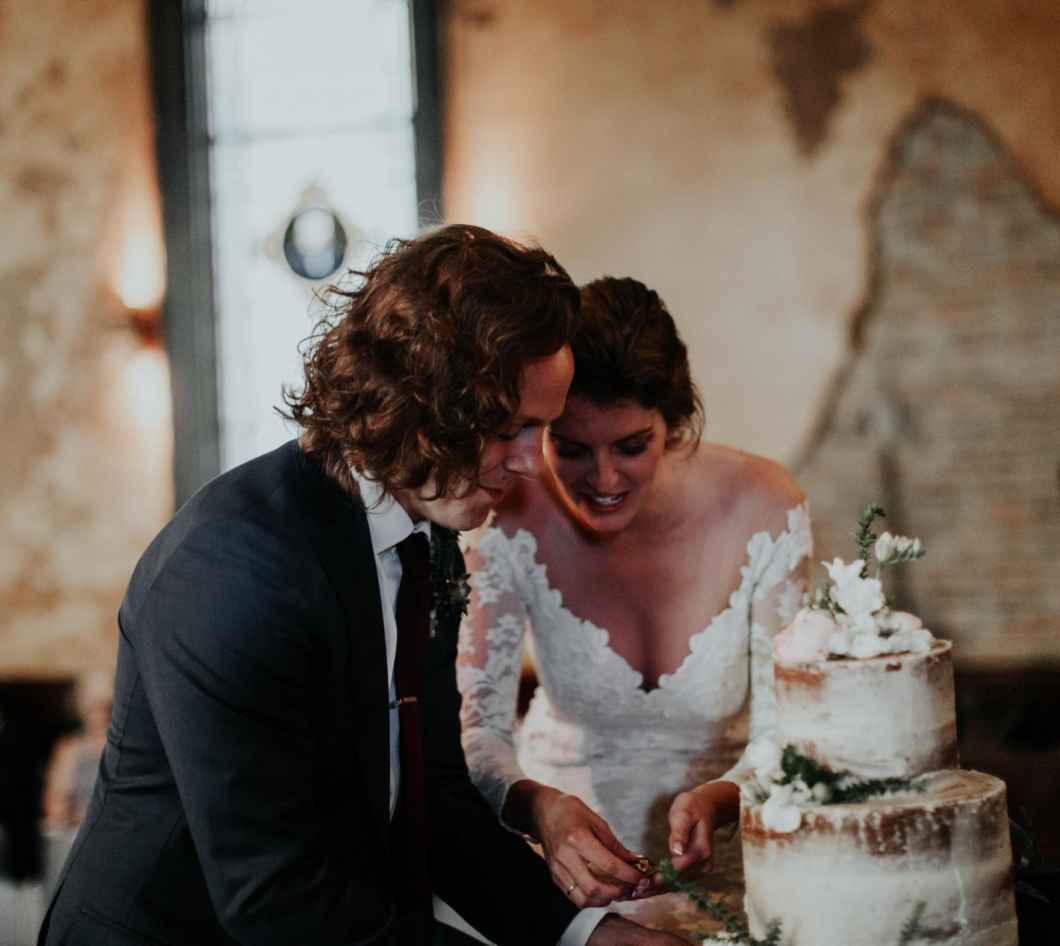 Advice From the Bride
Rebecca says, "Do you and do not follow the lines of tradition if it is leading down a path that does not represent you. Ask for help. Figure out what you and your partner like to do and let your partner run with his or her ideas. (i.e don't micromanage your soon-to-be spouse)."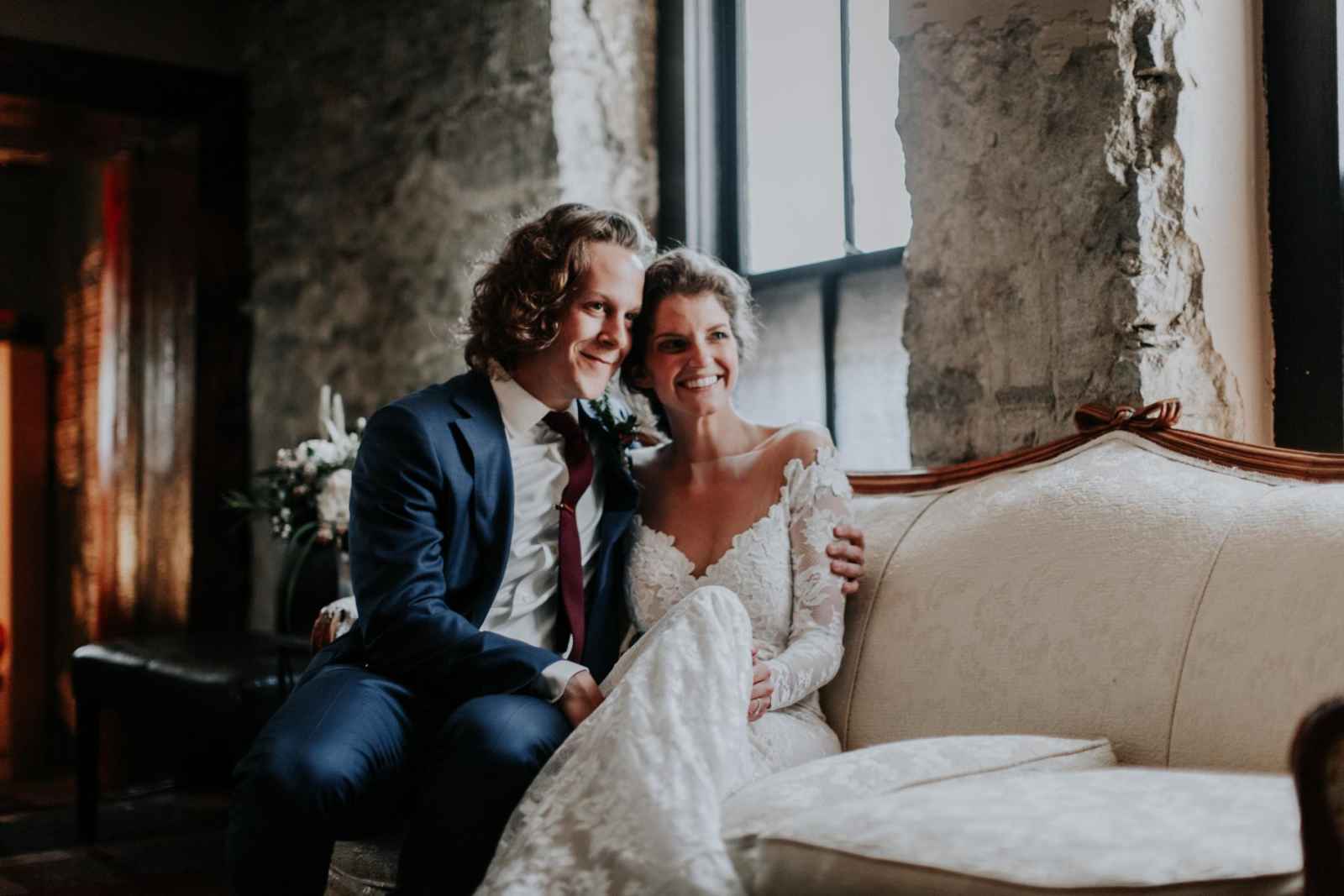 are you a bride-to-be?
We'd love to plan with you on weddingday-online.com. Let's get started!
 
are you a wedding extraordinaire?
Join WeddingDay Magazine in inspiring brides by partnering with us! See how here.