an impeccably planned day: a wedding planner bride's real wedding
When a wedding planner bride plans her own wedding, you can bet the details will be nothing short of exquisite. Sarah and Jake met online and their journey as an engaged couple began on one very special trip to Keystone, Colorado. After sharing dinner and dessert by fire at a beautiful ranch they were staying at, Jake proposed to Sarah on one knee, beneath the stars.
As a professional wedding planner and owner of Plum & Poppy Weddings, an Indianapolis based wedding design, planning and coordination company, Sarah's schedule was understandably packed, leaving her with a single open weekend and just enough time afterward for a honeymoon. Armed with her precious date in mind, the search for Michigan-based destination wedding venues began.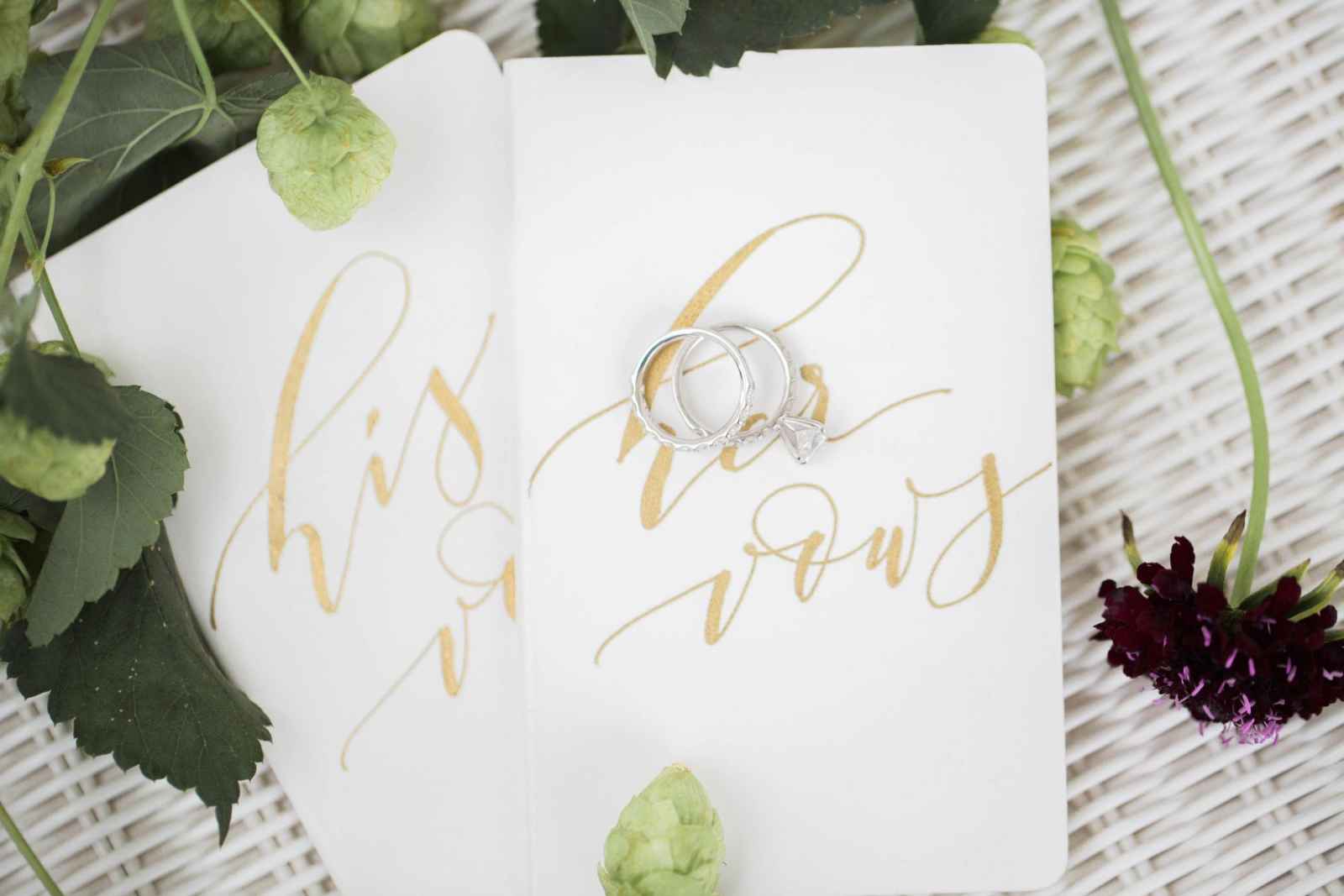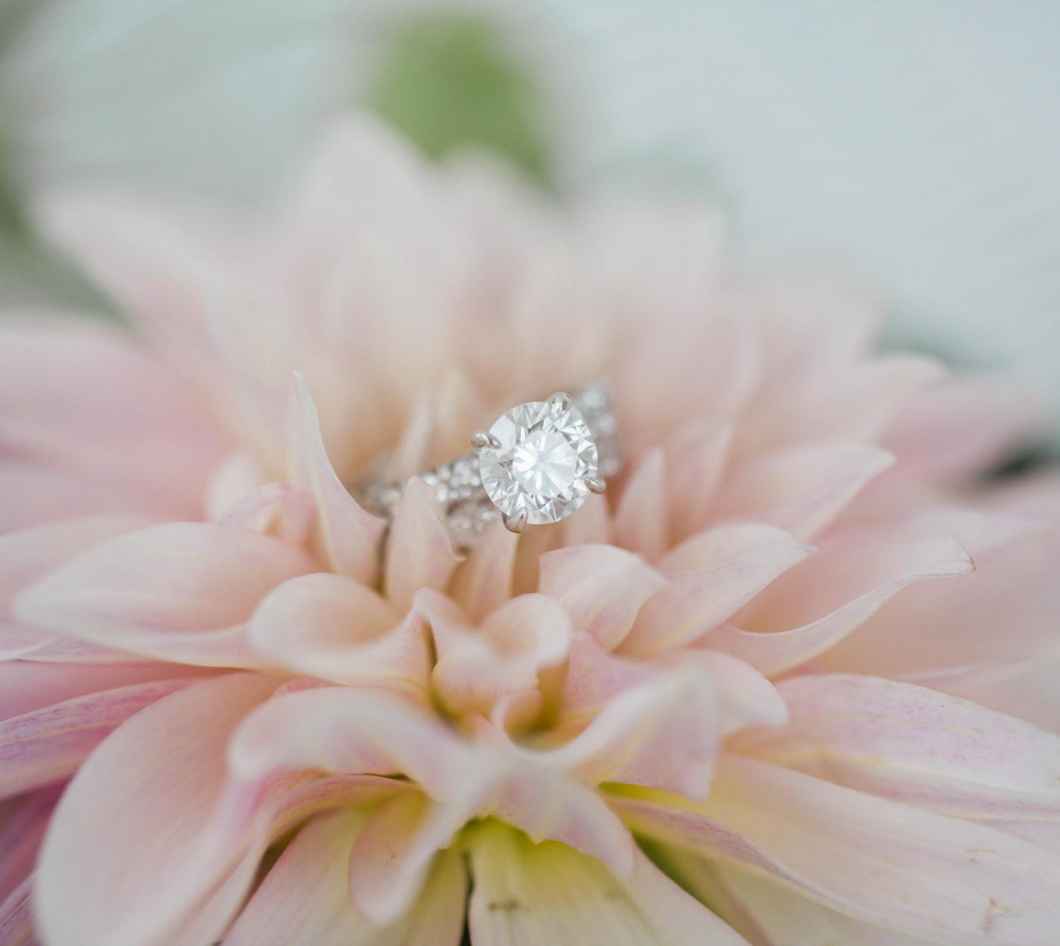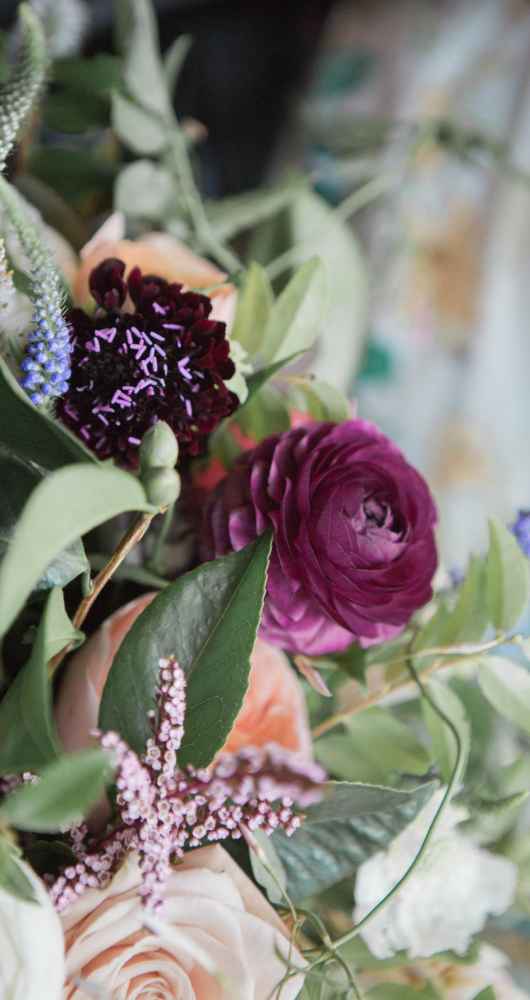 THE Planning
Like many brides, Sarah had a few initial ideas that soon evolved as planning took shape. Her unique expertise, however, allowed her to use many of her own original visions not found on sites such as Pinterest. The same tools she uses for her clients, as well as the vendor relationships she had formed over the years, were also very helpful in her planning process. A bonus was she could easily select from the list of vendors she loved!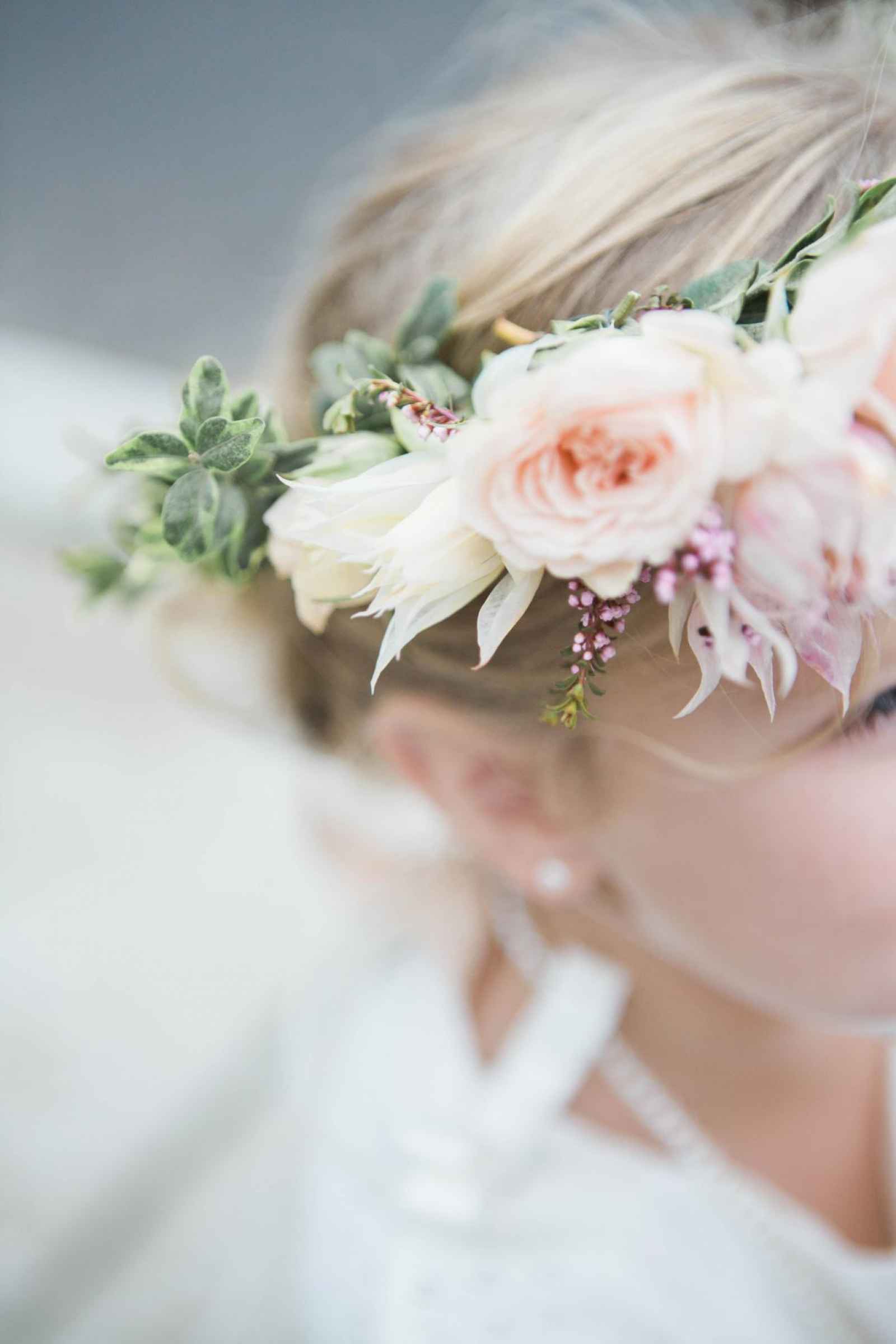 THE Dress
Sarah's sights were initially set on a Hayley Paige gown. However, she realized the beloved designer she adored on other brides was slightly edgier than what she envisioned for herself. She instead fell in love with an Amsale Dress from Marie Gabriel Couture in Indianapolis. "Amsale is timeless elegance and just my style!" she says. "It was the perfect fit!"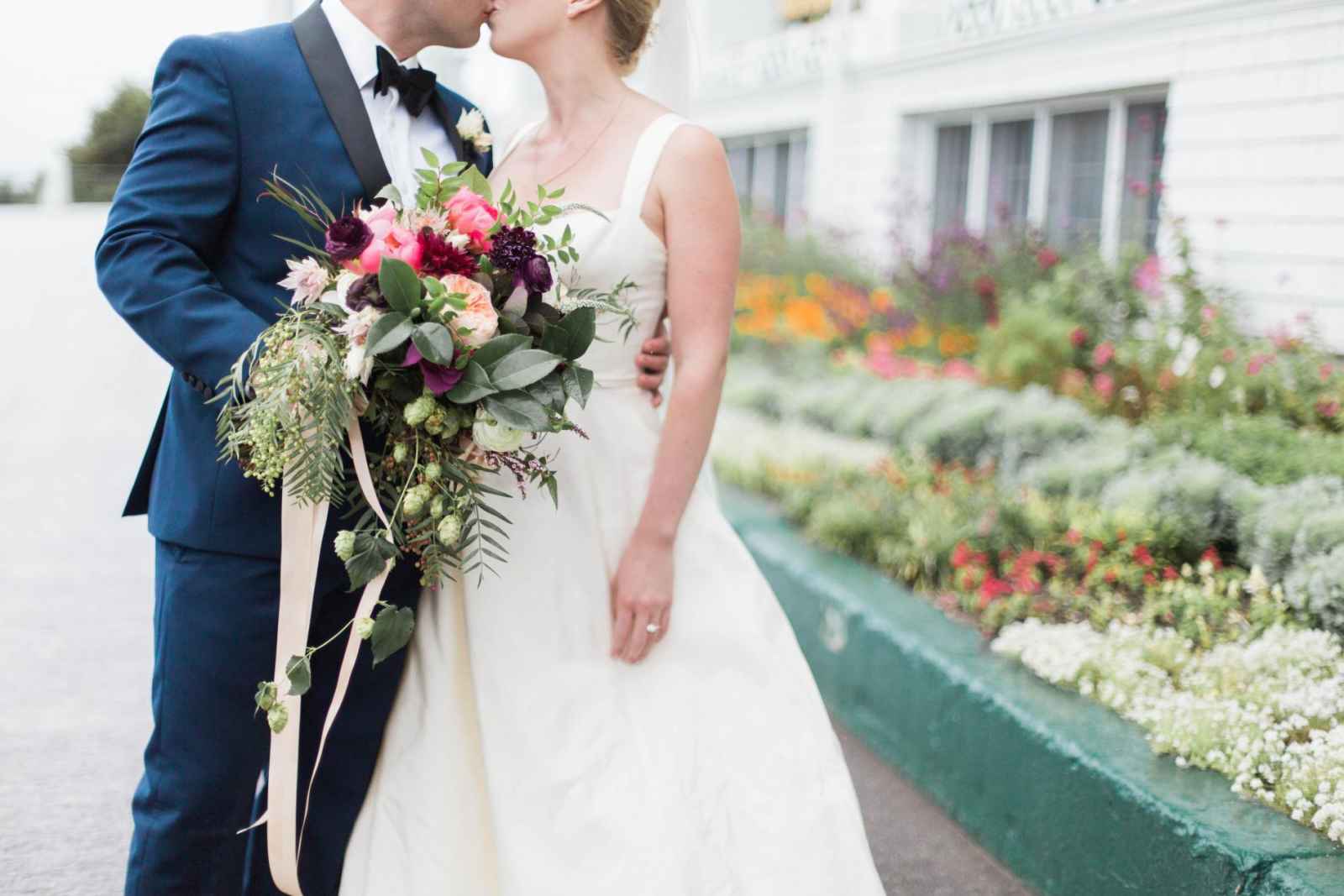 THE Floral
Sarah planned a design centered around the floral, with the only color element being the flowers. "I wanted everything else to be gold and ivory to make a timeless and elegant palette for the flowers to be shown on," Sarah says. Accent Floral Design LLC designed the lush bouquets and sweet floral accents using Juliet Garden Roses, ranunculus, hops and Blushing Bride Protea. Coral Charm Peonies, the bride's favorite flower, were also infused throughout. "Even though they are out of season, my fantastic florist was able to make it happen," Sarah says.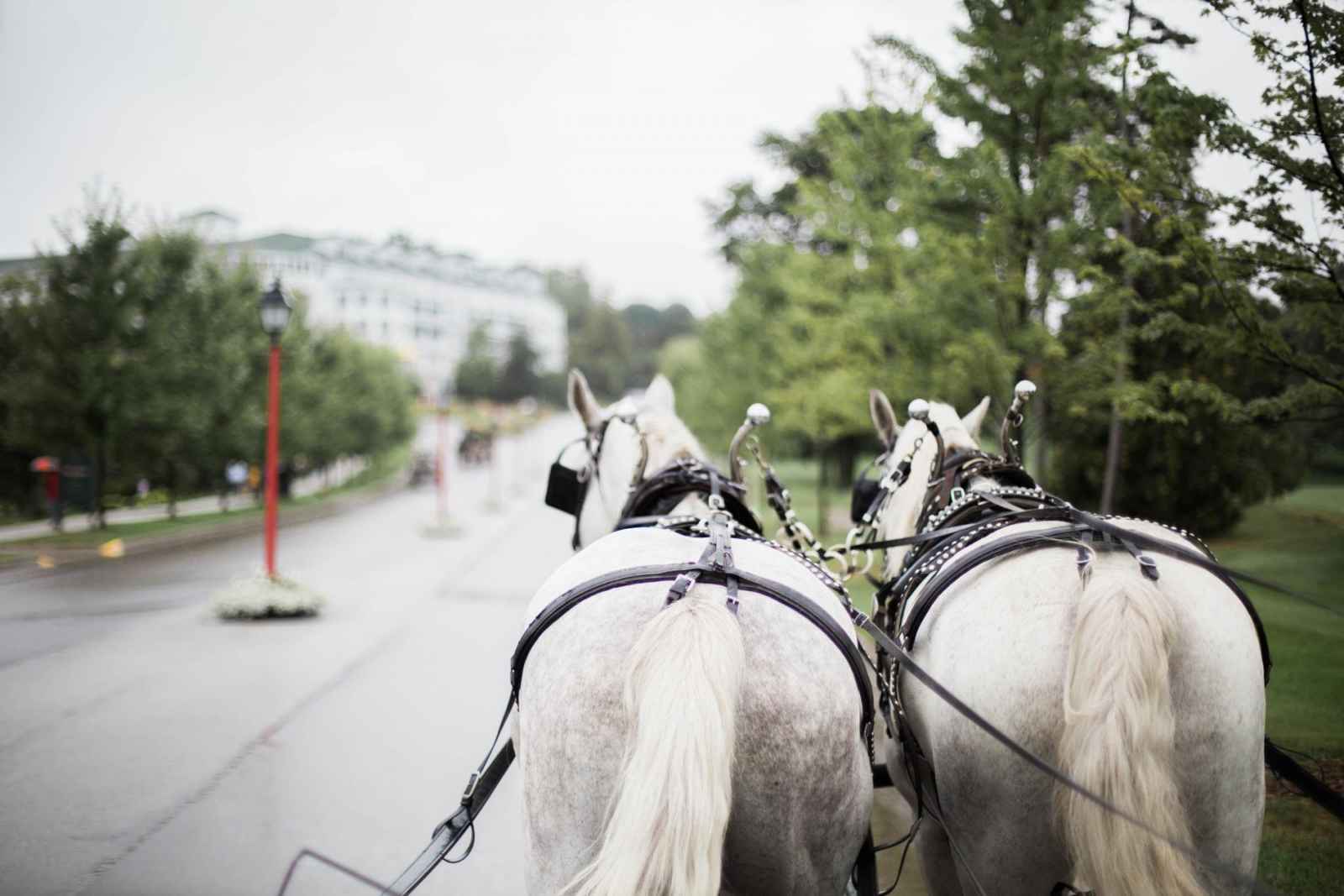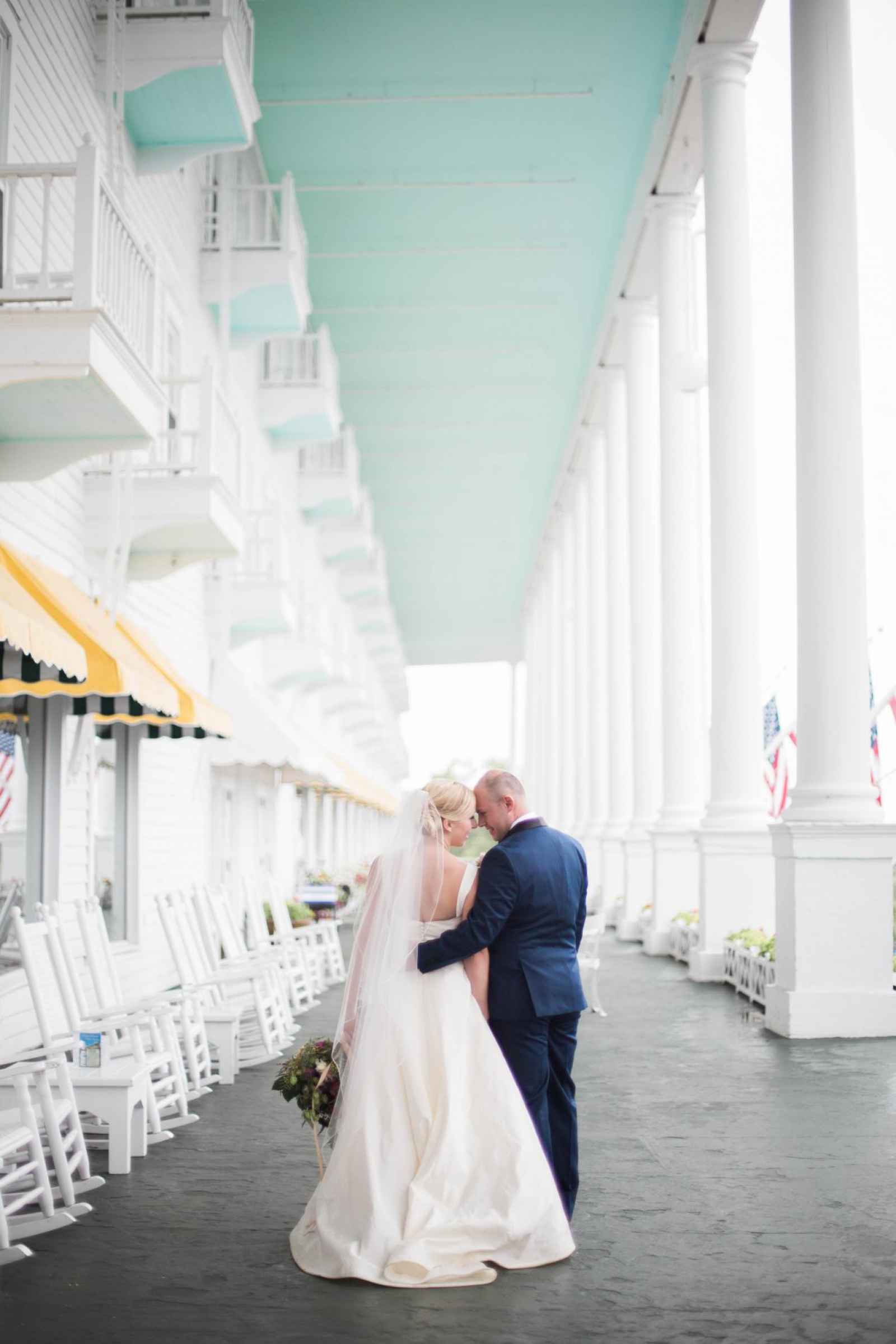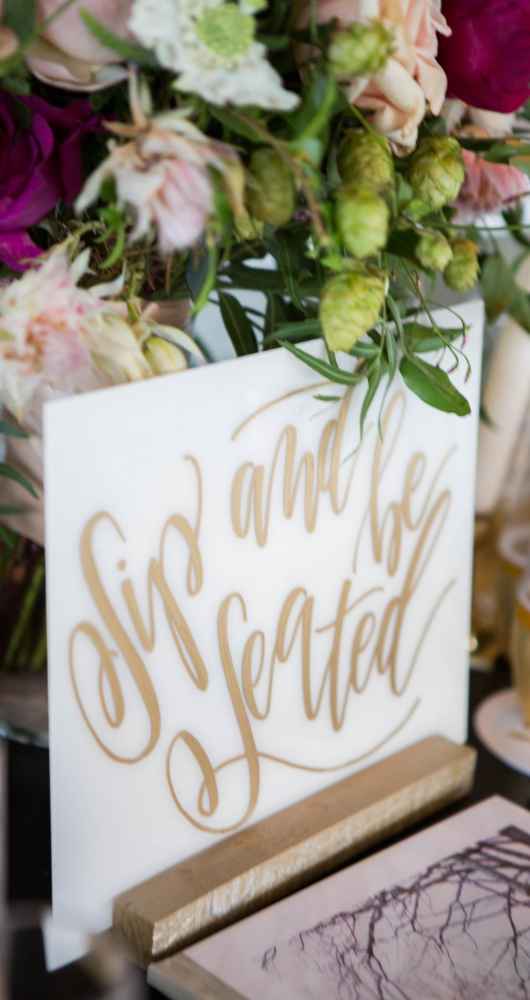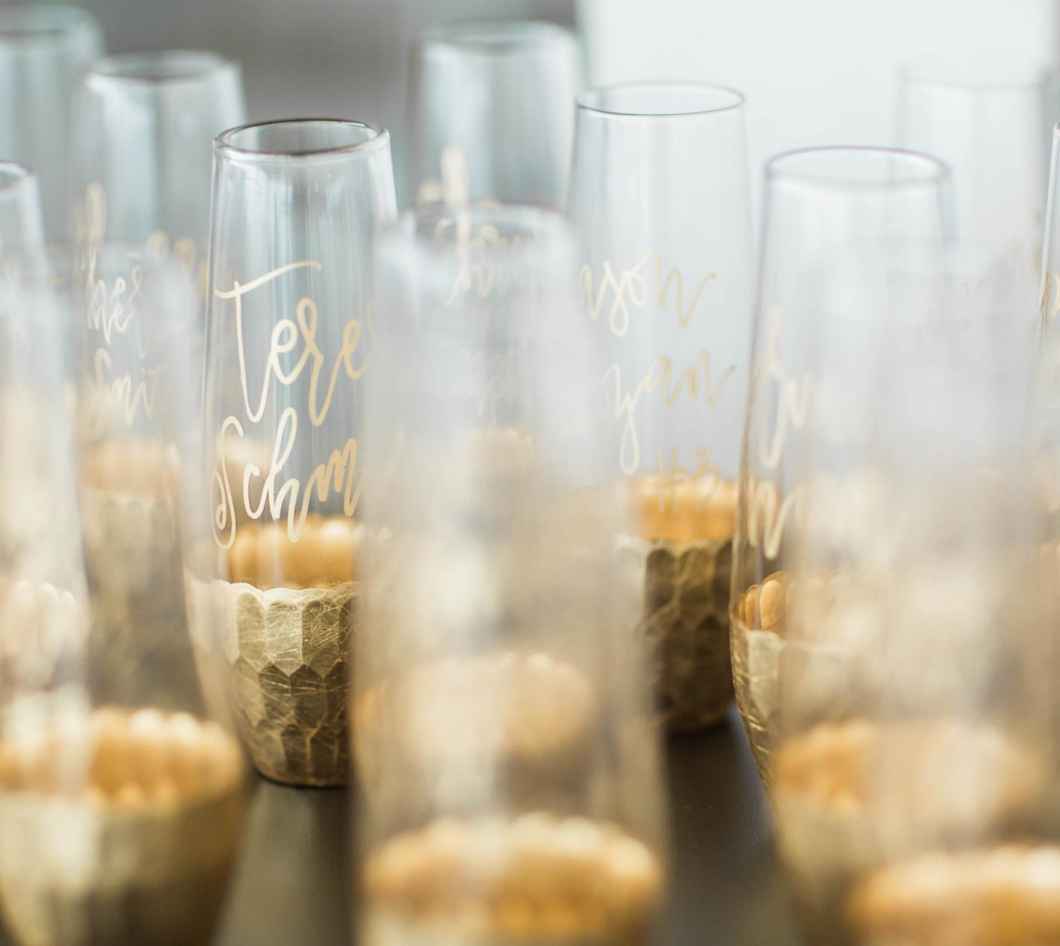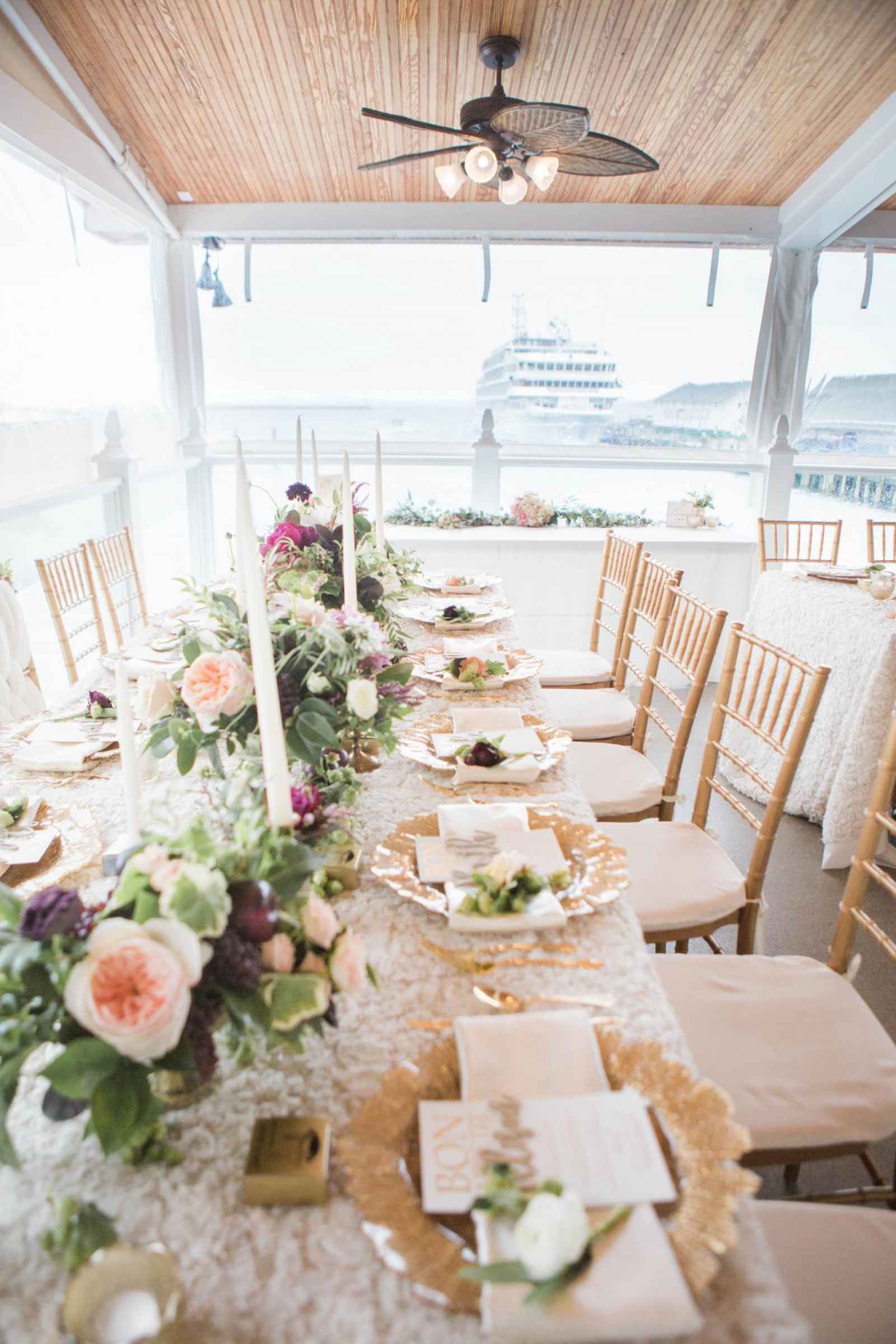 The Venue
After a challenging first two weeks spent trying to find the perfect spot (while holding back some worried tears!), Sarah found Chippewa Hotel Waterfront. Knowing all too well the importance of having a backup plan, she loved that the venue would be perfect, rain or shine, its beautiful, blank canvas feel and breathtaking views.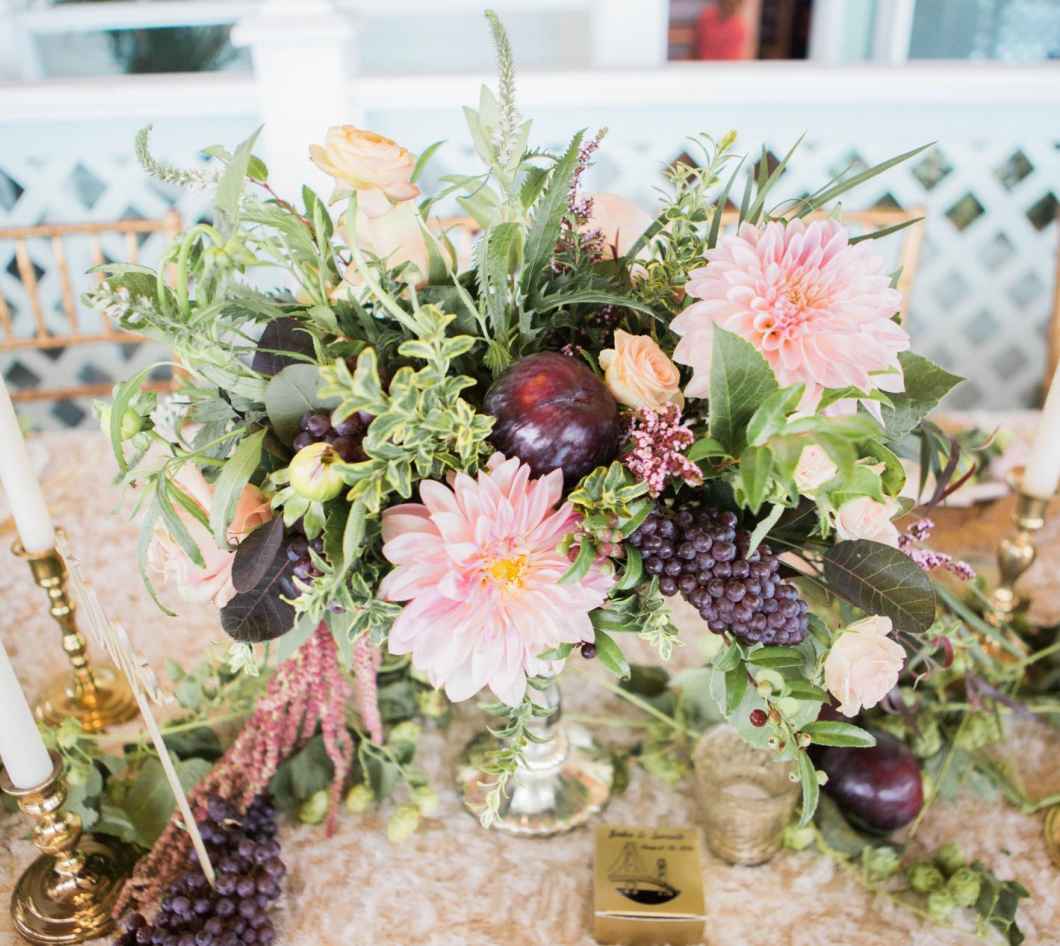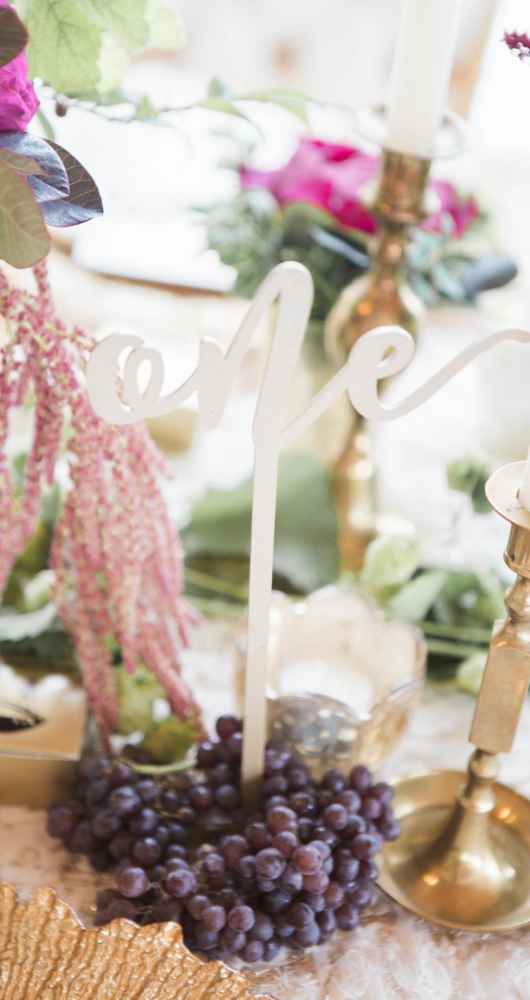 The DÉCOR
Everything included in Sarah and Jake's big day was a reflection of their personal taste. From the Violet Vintage candlesticks and flatware adorning the tables to the beautiful, textured linens, provided by LGi Linens, no detail was left behind. The tablescapes impressed further with sparkling glass chargers, faceted, gold-coated glasses, glowing votives, fresh fruit, drapings of florals and simply gorgeous centerpieces. Each guest was also greeted with a custom, laser-cut place card from Just Invite Me. "I am a classically trained chef, so the food and drinks were very important to me," Sarah says. "But since I've owned a wedding planning business for the last five years, the way it was presented and the attention to detail was incredibly important to me as well! I wanted to ensure every detail was special, down to the gold flatware and local favors." Another item close to Sarah's heart were the couple's chairs, provided by A Classic Party Rental out of Indianapolis, IN. The small, added detail of the interwoven fabric was her own creation, even though she shies away from most D.I.Y. projects (preferring to leave those to professionals)!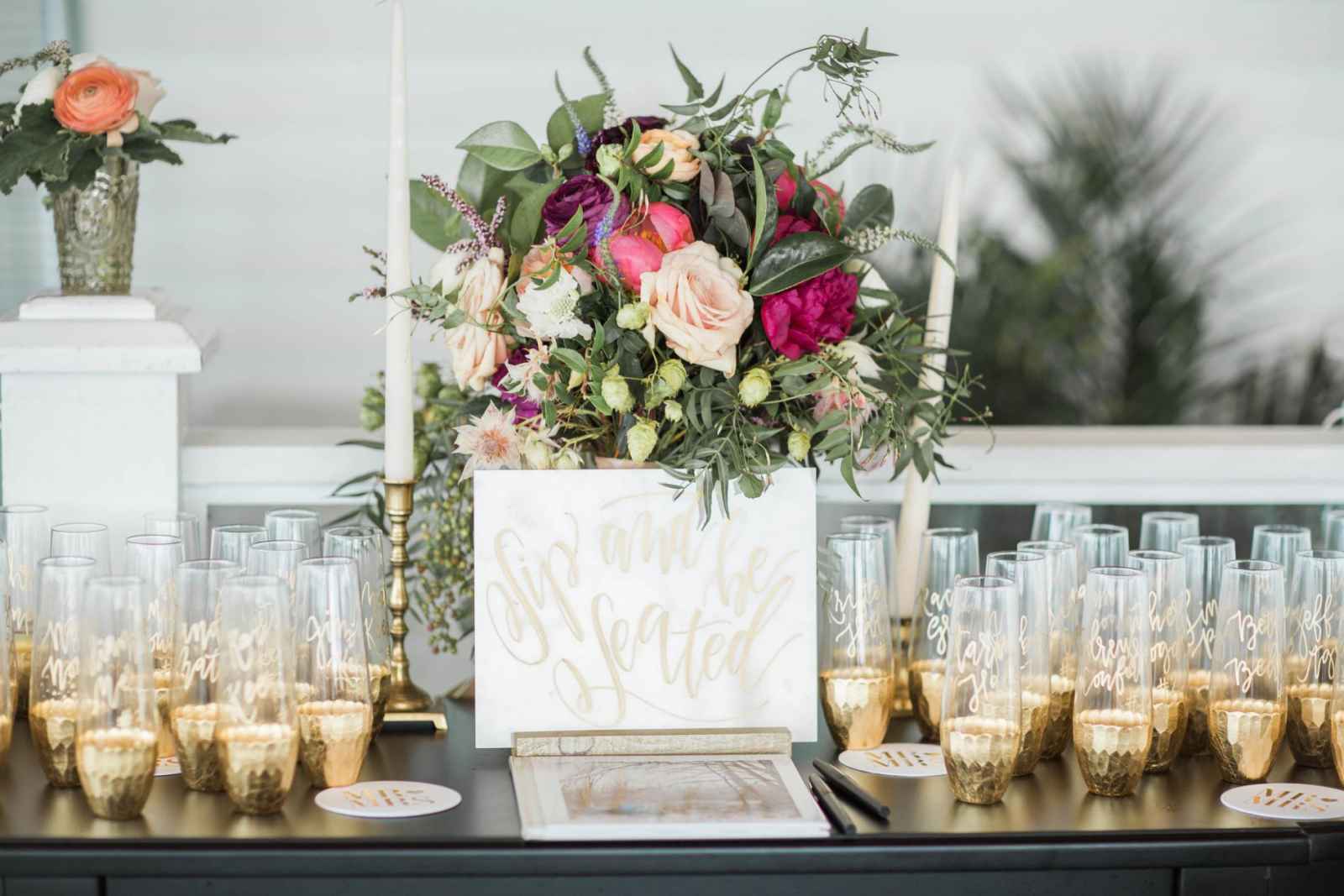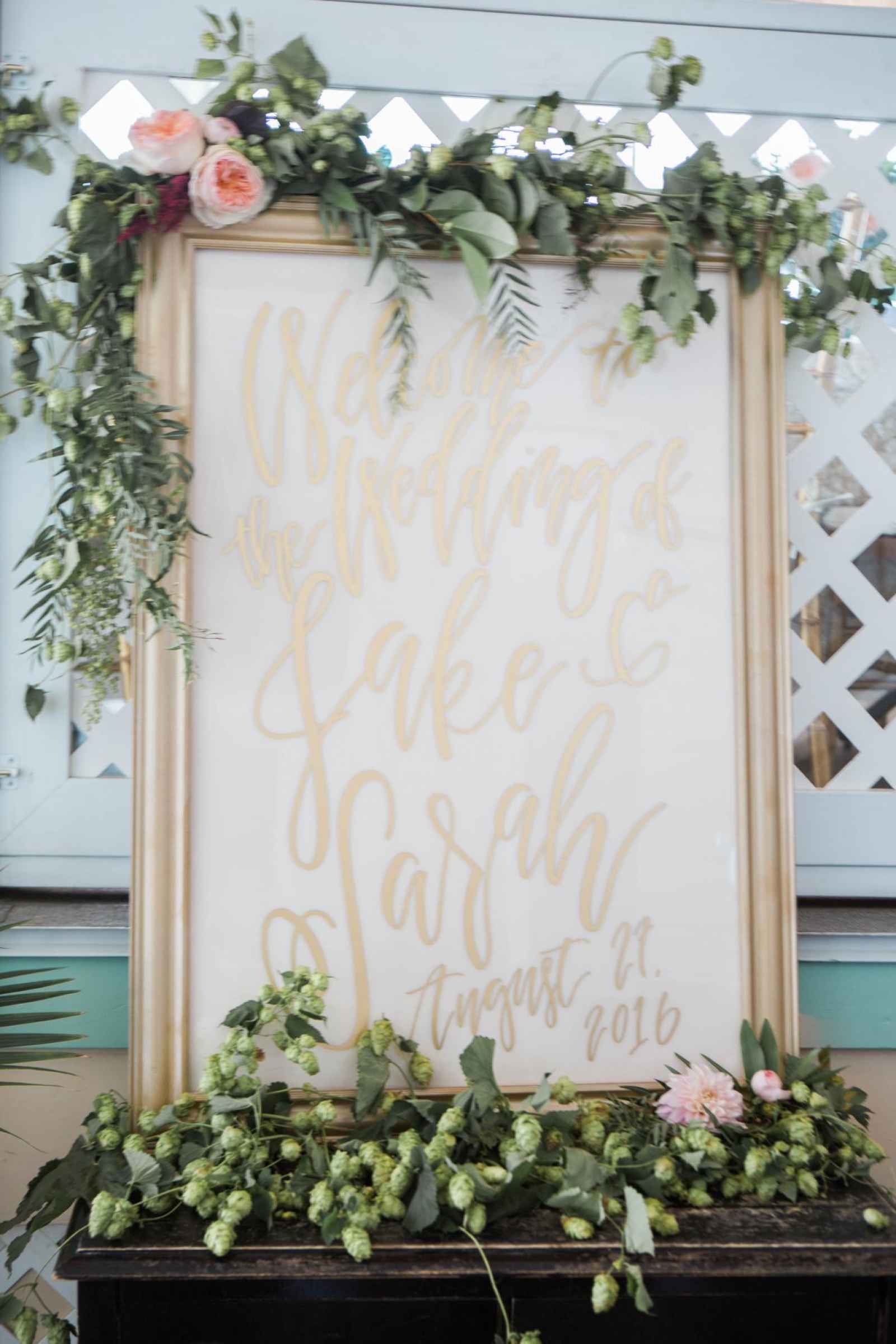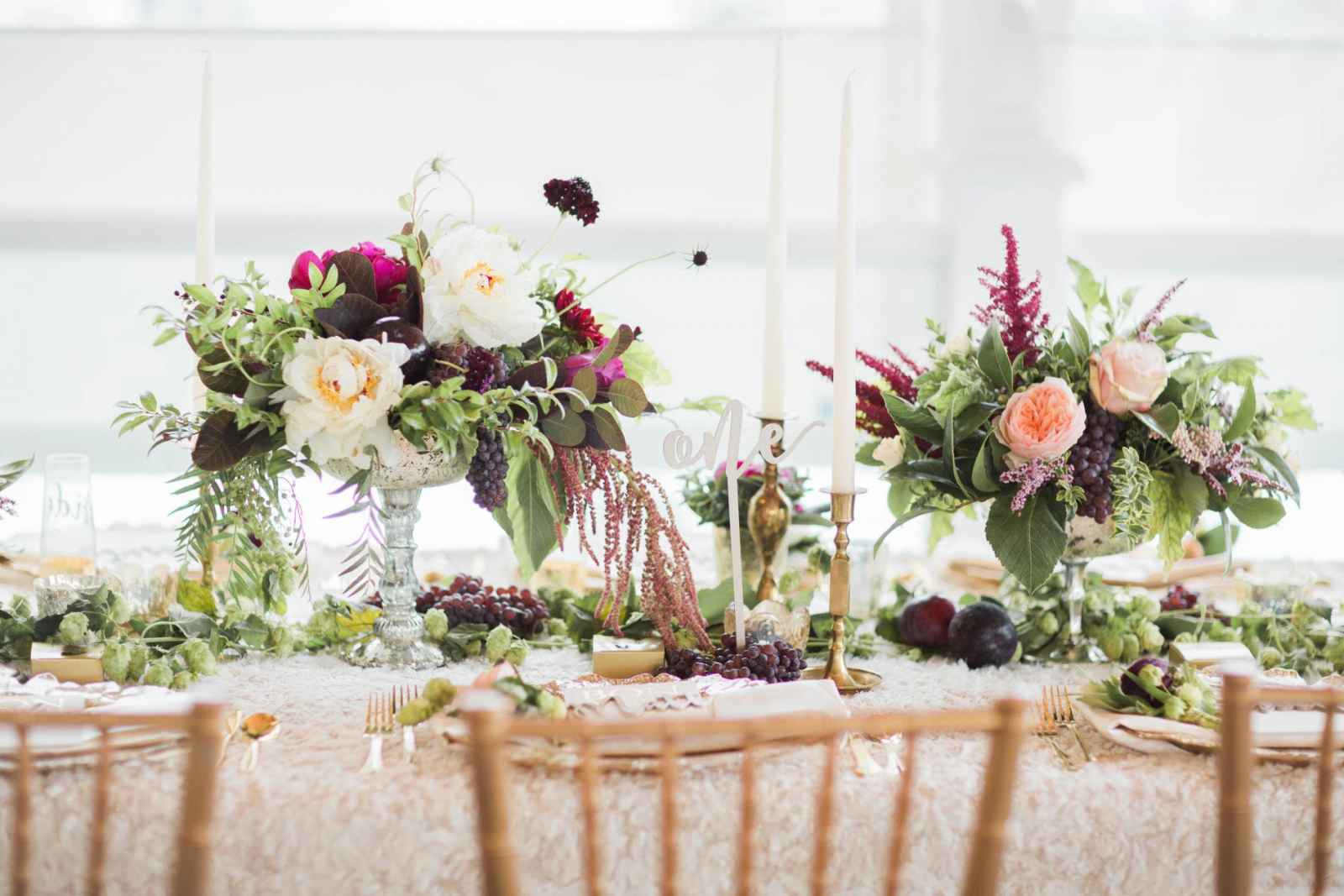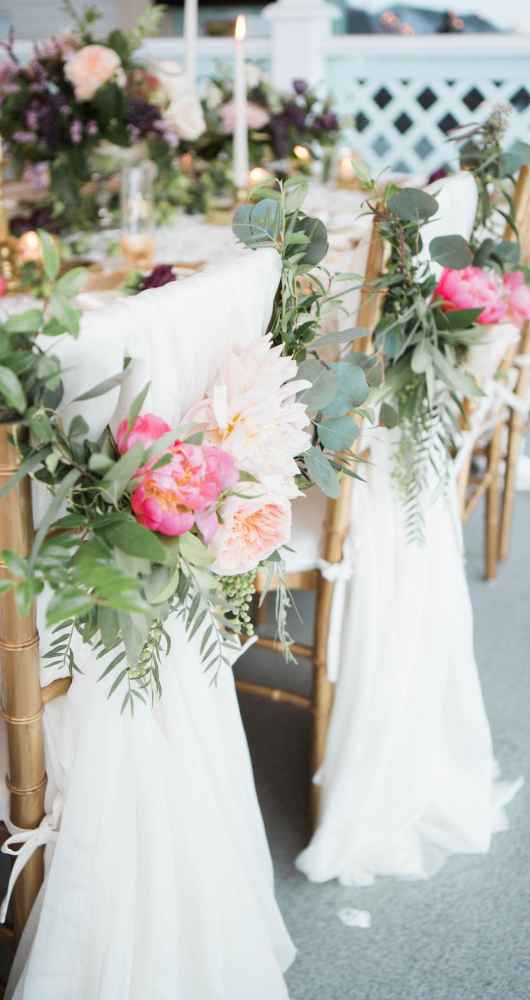 What We Love
With her own wedding planning behind her, Sarah can now appreciate the role she has served for many of her brides over the years. For her own support, she turned to Beth McHugh at Plum & Poppy Weddings to help her with her special day. "I am a wedding planner and I had a coordinator as well," Sarah says. "I think everyone deserves to have someone coordinate their day so they can relax with family & friends!" 
Sarah + Jake from Unique Heart Productions on Vimeo.
are you a bride-to-be?
We'd love to plan with you on weddingday-online.com. Let's get started!
 
are you a wedding extraordinaire?
Join WeddingDay Magazine in inspiring brides by partnering with us! See how here.