It's always nice when mutual friends bring you and your love together, and even better when you also know exactly what you want in a partner. "I had seen a couple photos and thought he was kinda cute," Tami says of Bryan. "We instantly clicked and have been together ever since. I say it was well worth the wait. Being a little older and farther along in life, we both knew what we wanted and found that in each other."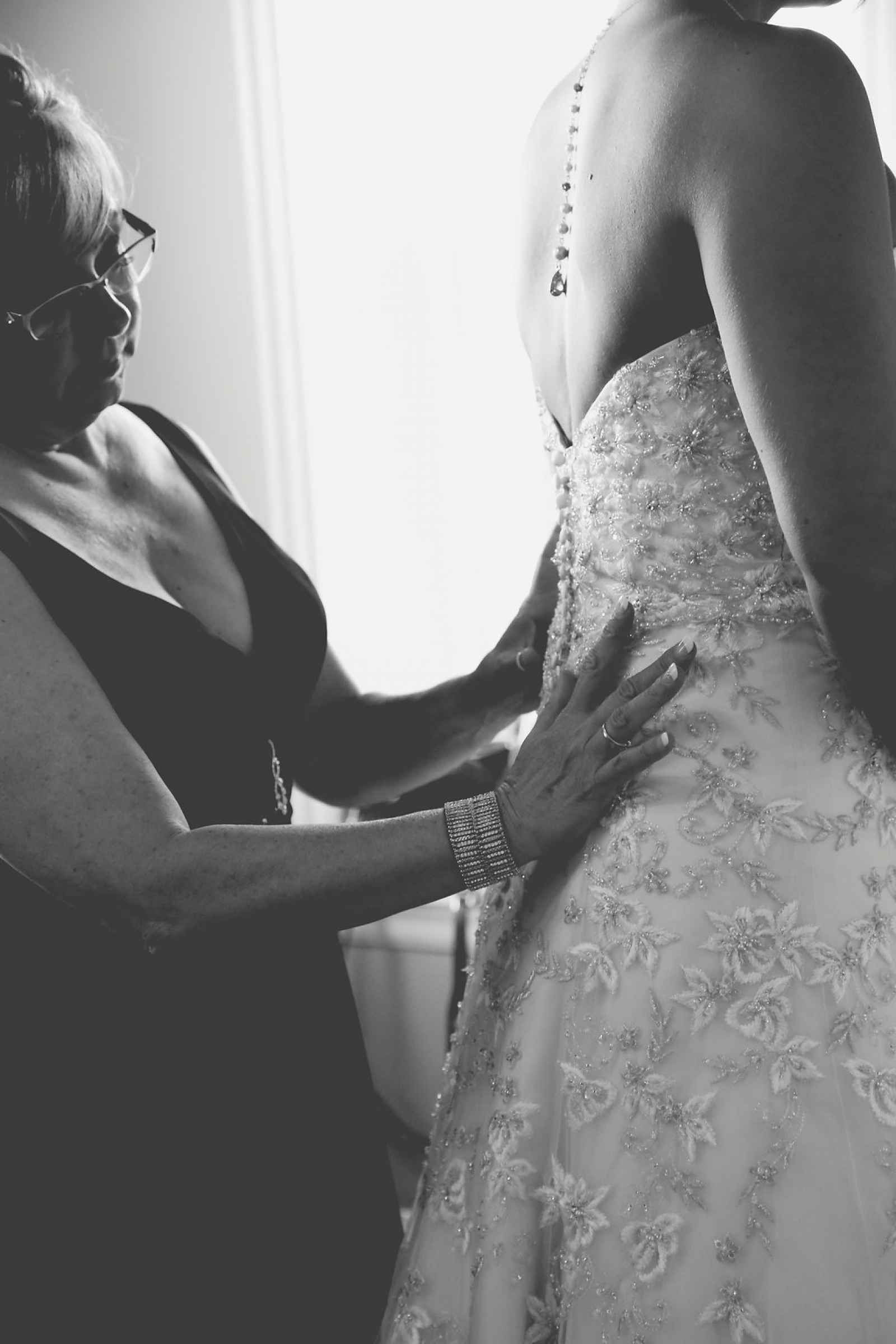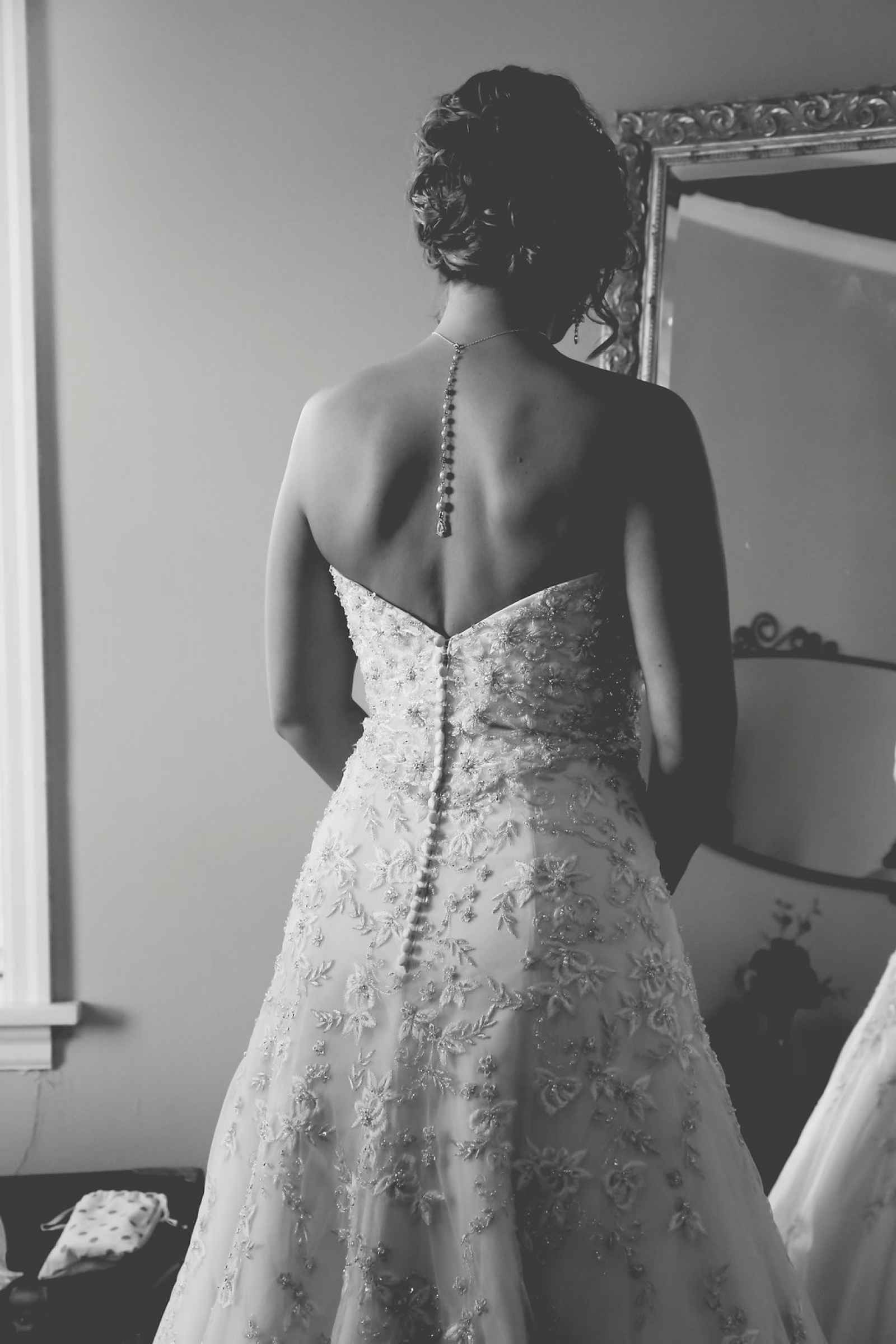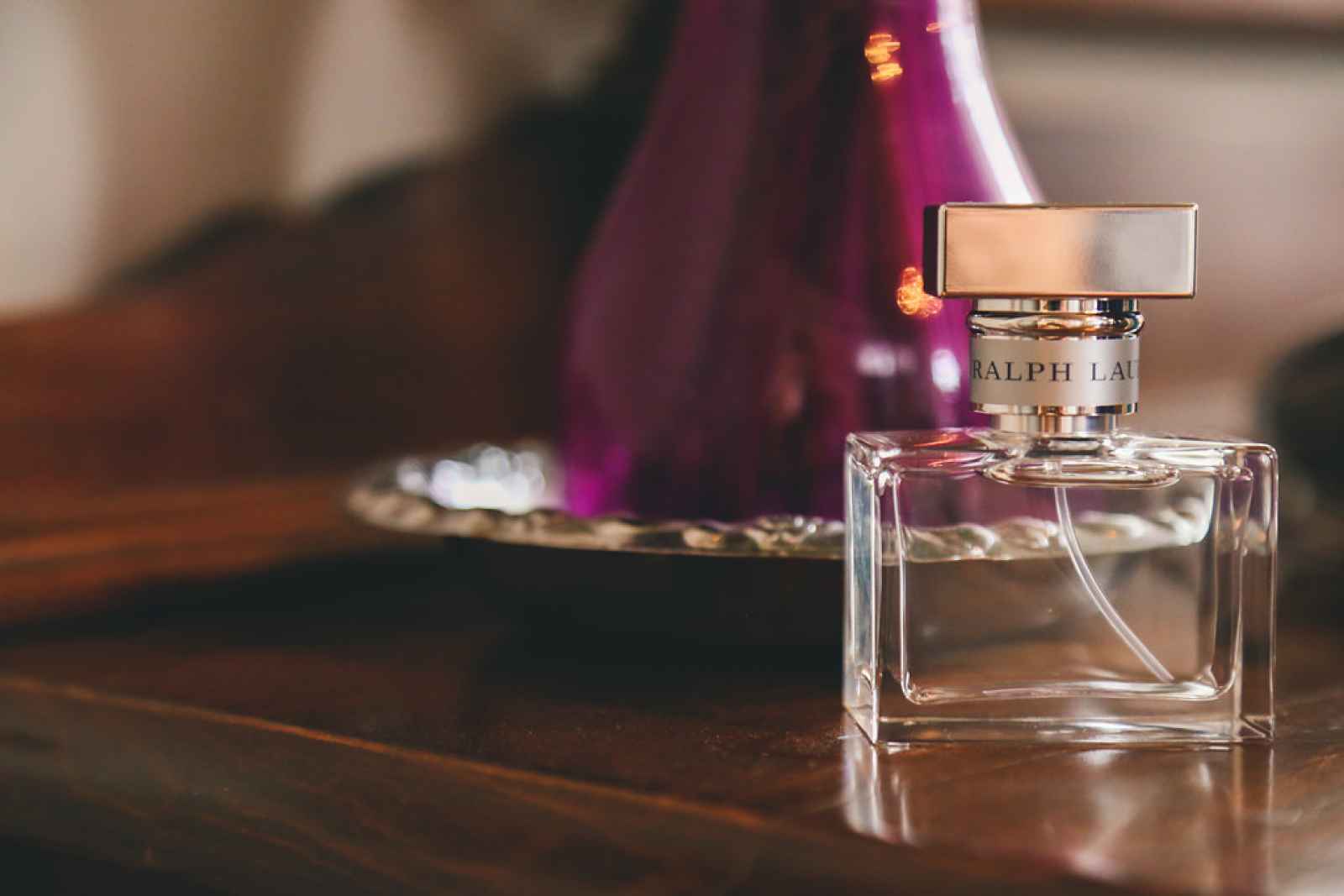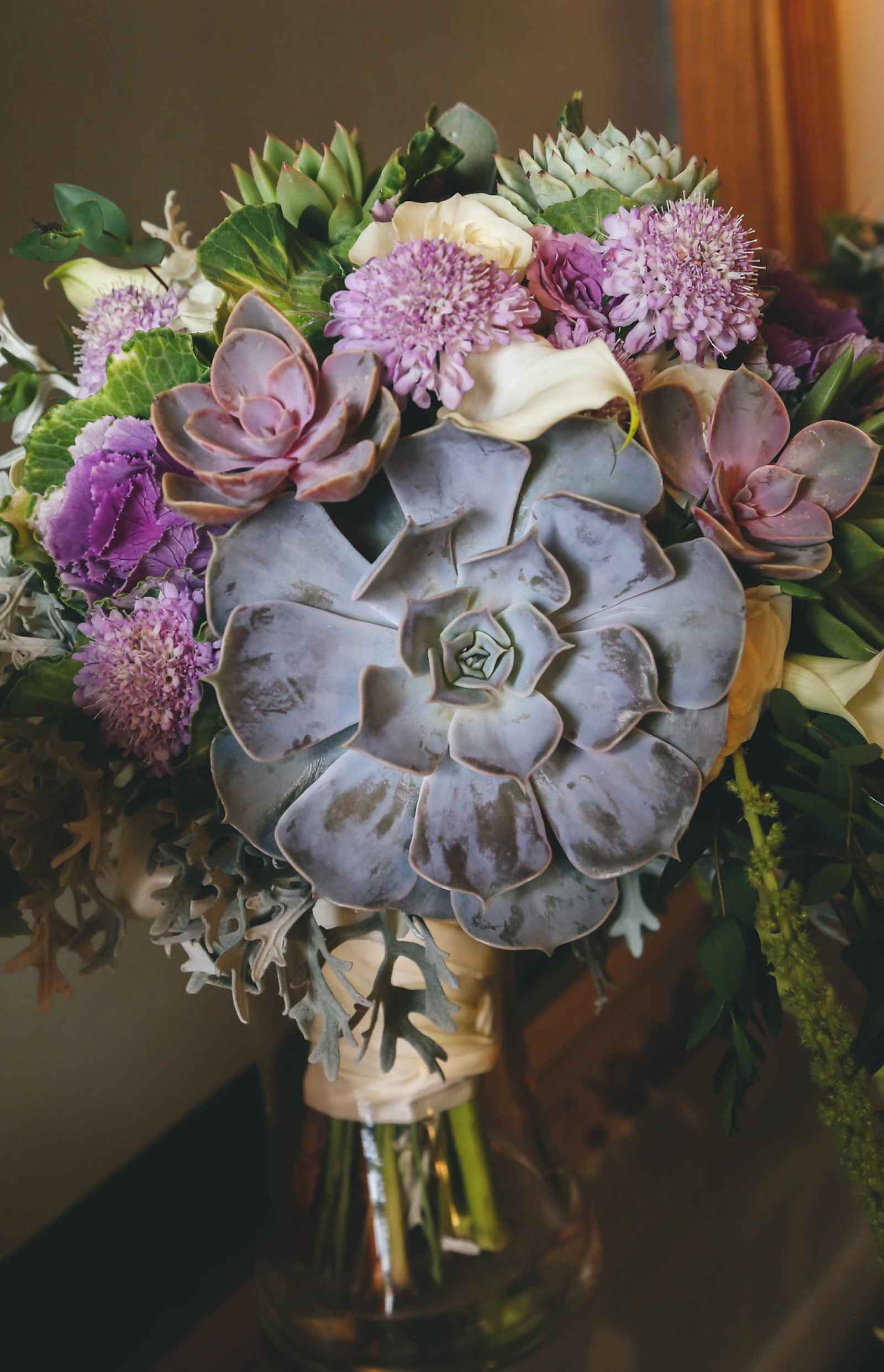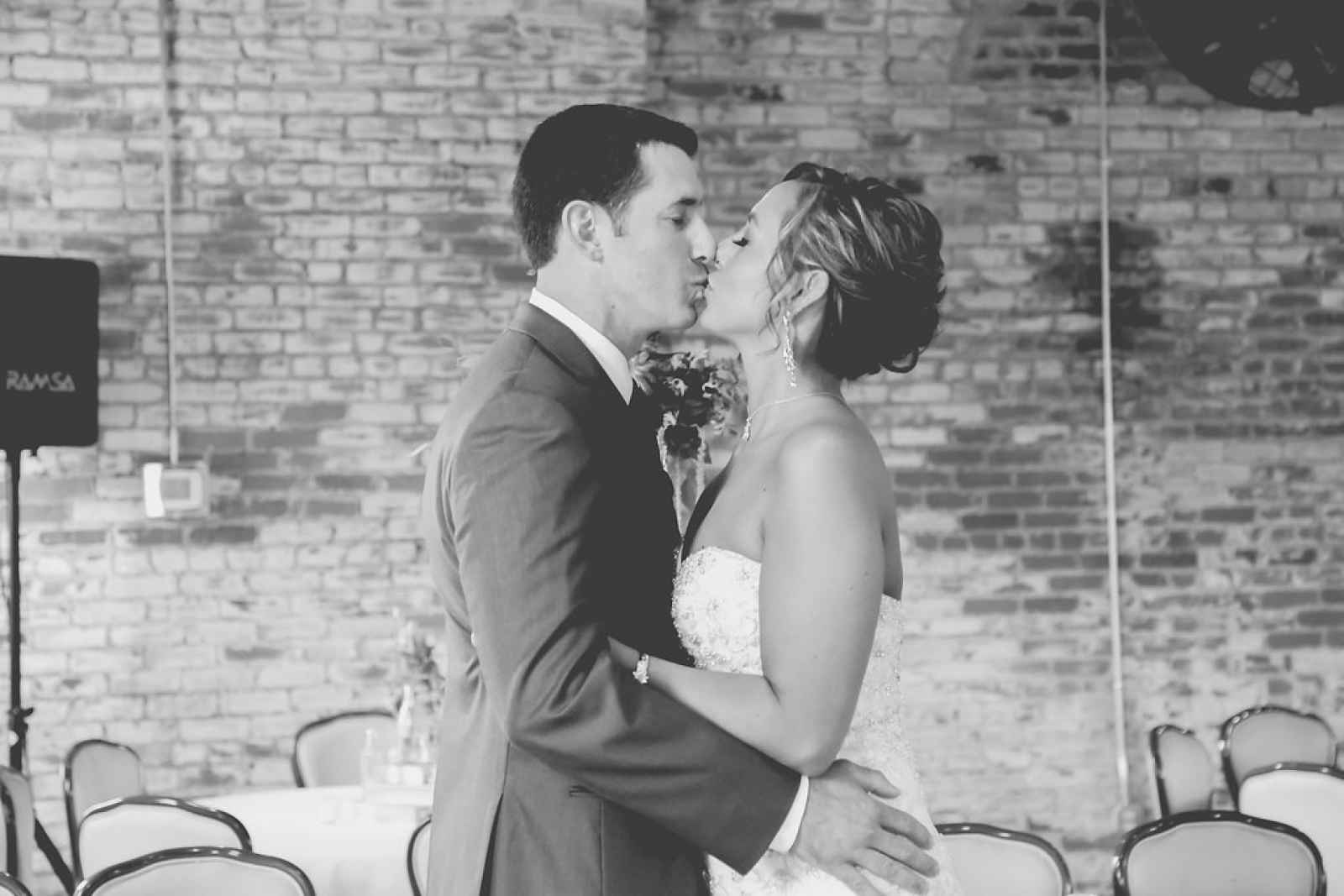 Bryan proposed to Tami on a weekend getaway to Lake Michigan in New Buffalo just prior to a major surgery her son was undergoing. After a much needed fun-filled evening, Bryan presented Tami with a sweet anniversary card and asked her to go on a moonlit walk on the beach. When she told him she felt awful she didn't get him anything, he replied by getting down on one knee saying, "That's okay. You can have the rest of your life to make it up to me."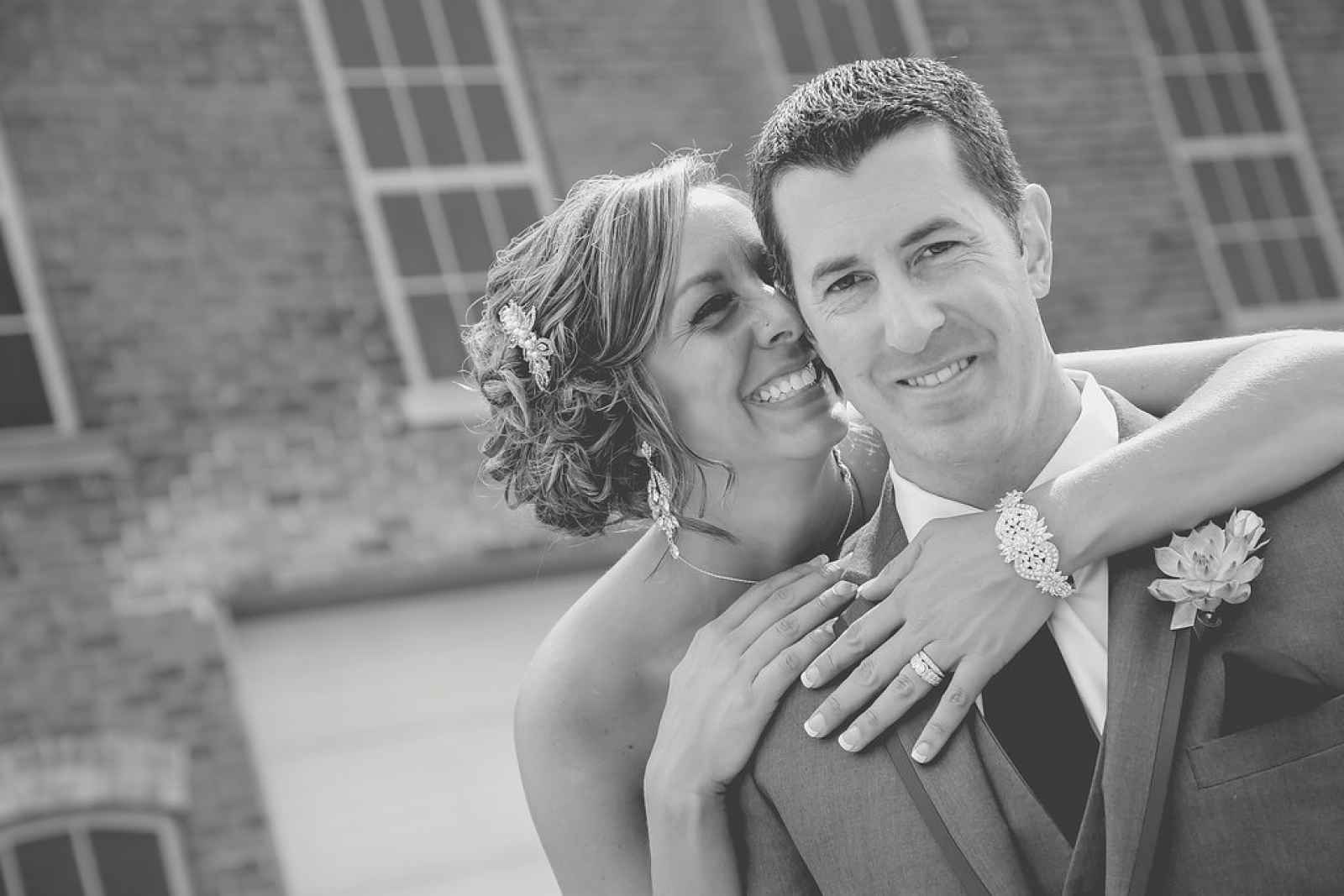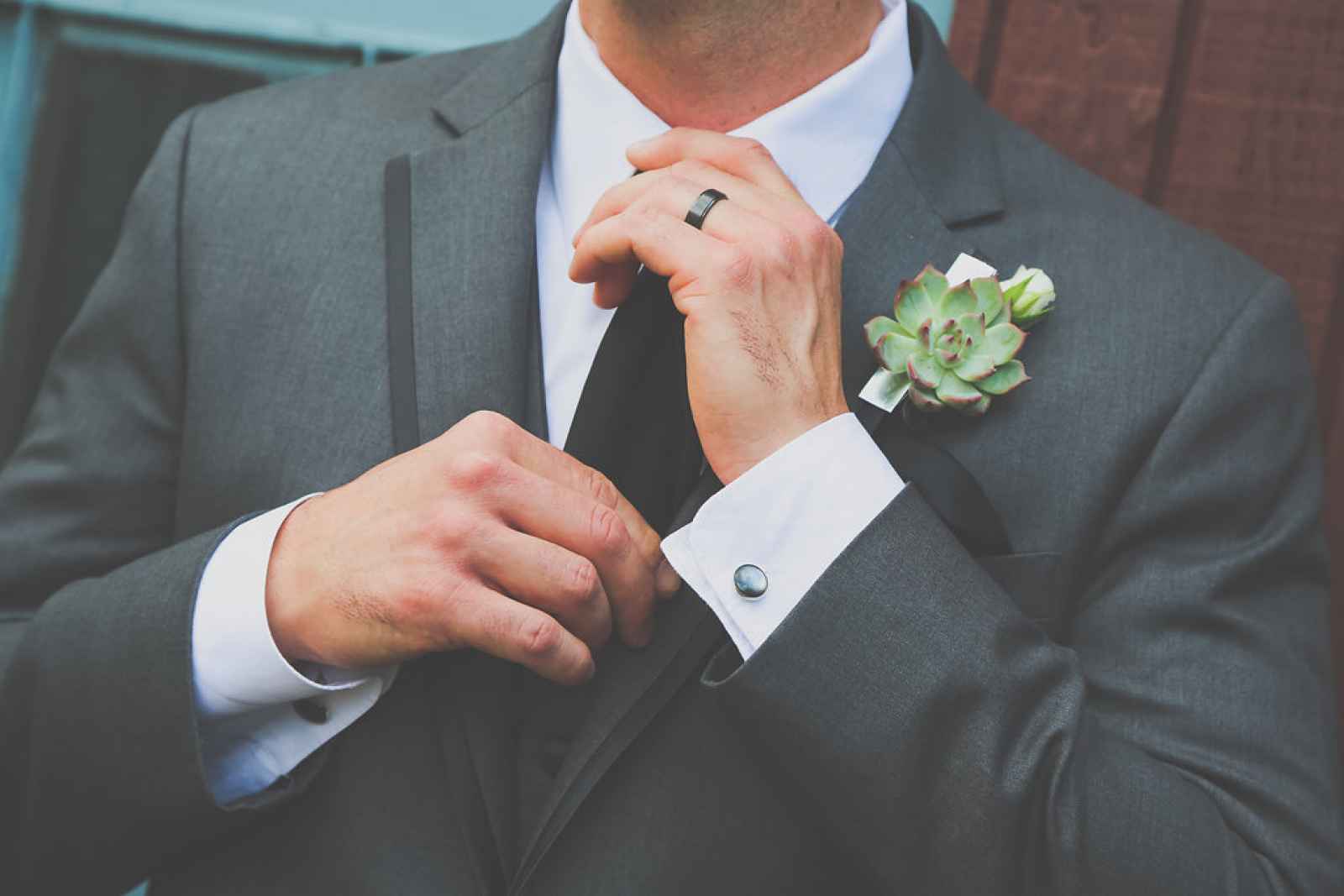 It's easy to understand how hours and hours spent pinning could leave a bride-to-be feeling pretty overwhelmed. Somehow though, the pieces fell together for Tami as she aimed to design a wedding that truly reflected their style. Looking to WeddingDay Magazine and other online resources, she began to formulate a vision.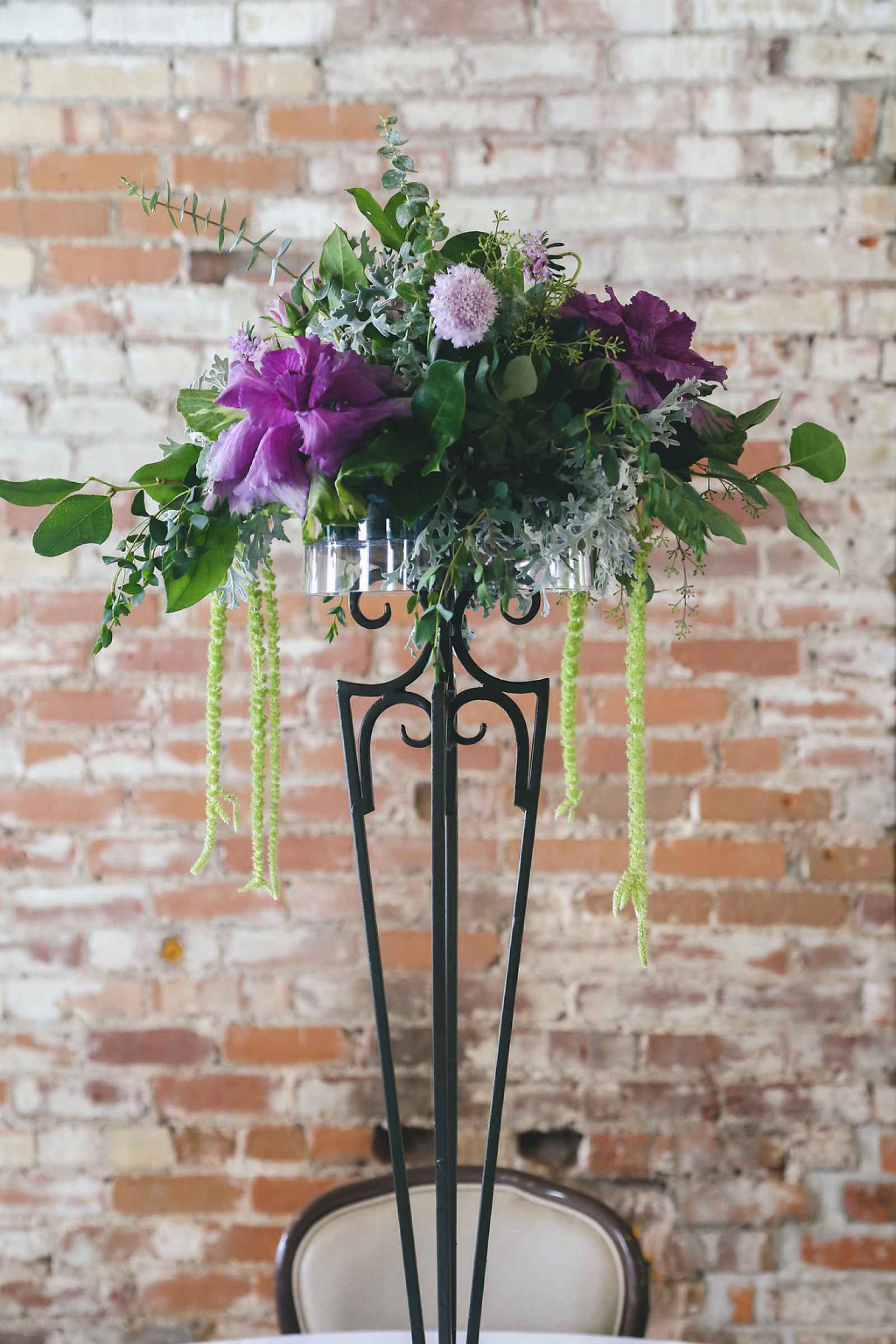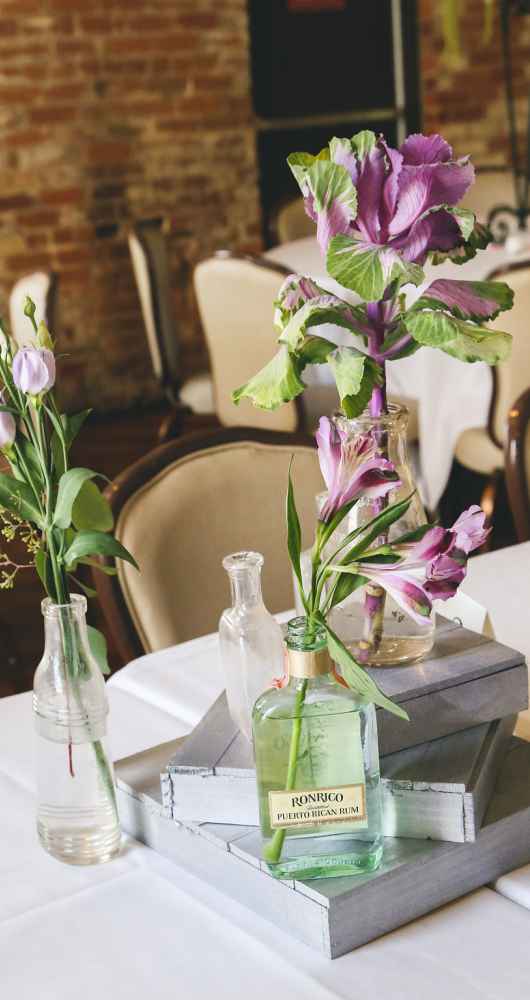 Anxious to book some of her main vendors, Tami walked into Matzke Florist with her beloved color combo and pins of succulents. When they said 'done,' Tami was not only thrilled but confident she didn't have to look any further. The couple also secured Bread & Chocolate as their venue. Tami says, "We went to look there, and due to the ease of everything being right there—the food, the booze, and Sweet Em's right downstairs—we signed the contract so that we wouldn't lose our date."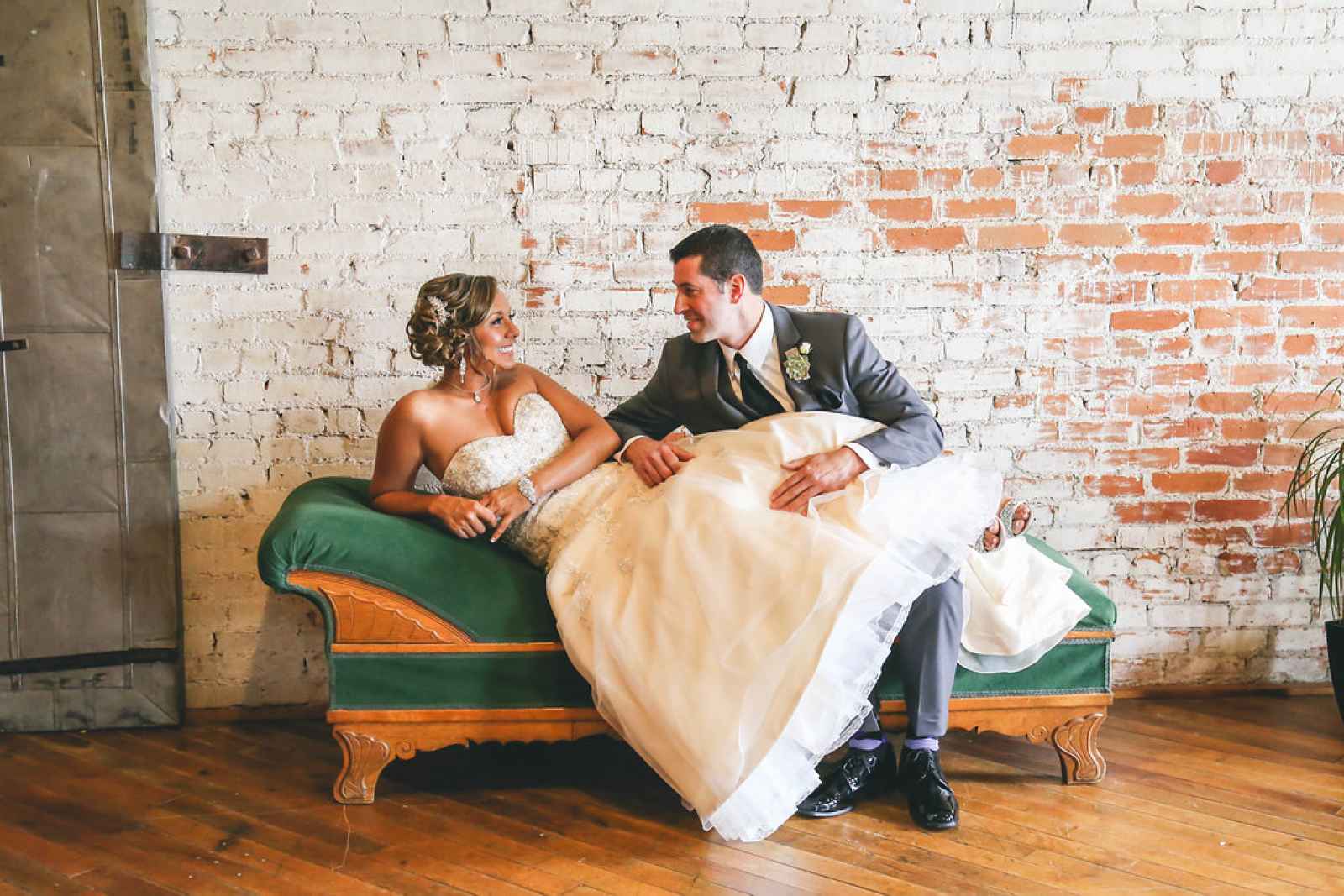 Tami's vision truly reflected her sentimental personality. She knew she wanted a rustic look, a brick element, to infuse her favorite color and to pair old with new. She also wanted to include some of her grandmother's antiques and stepfather's medicine bottles. Another must-have was a great DJ!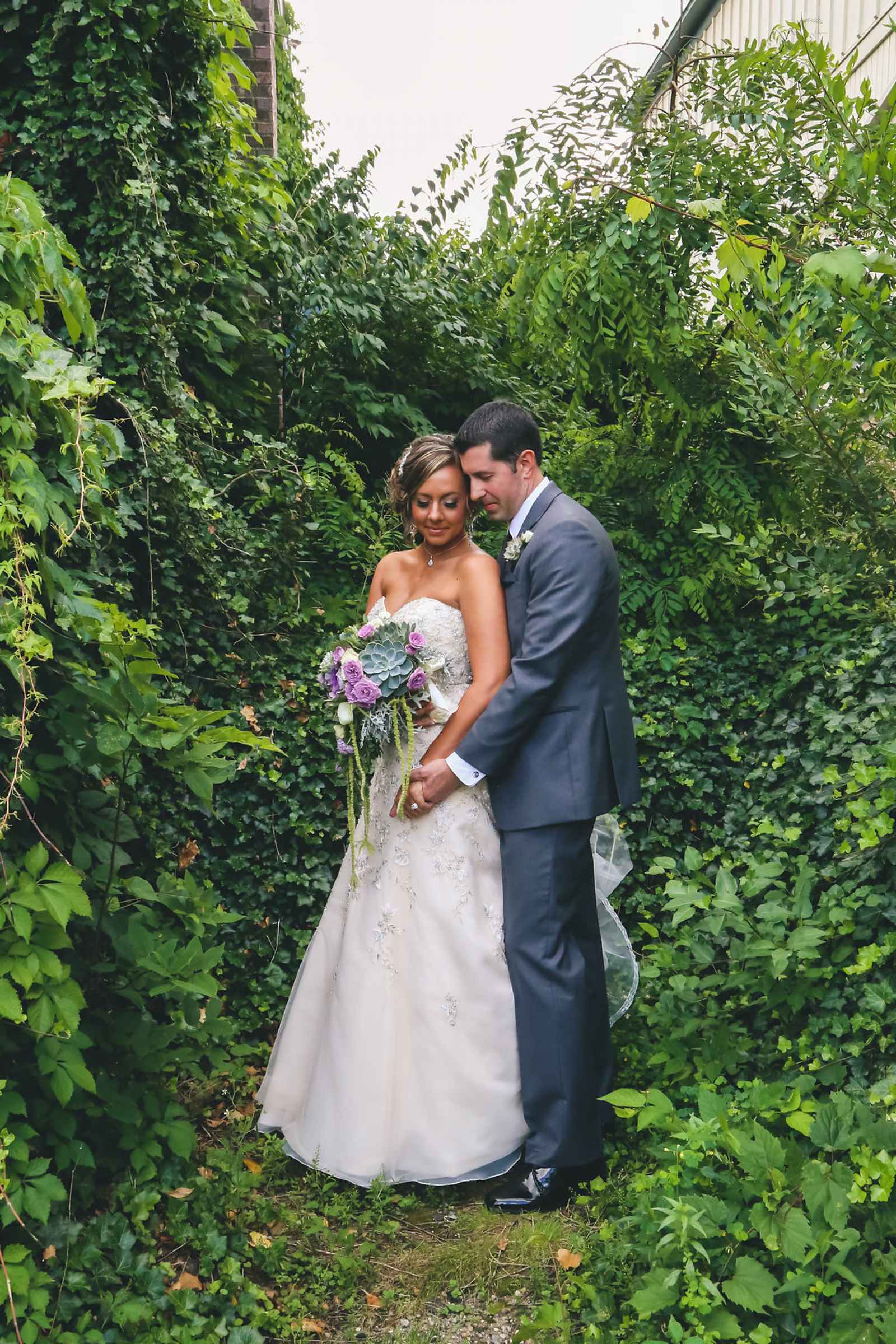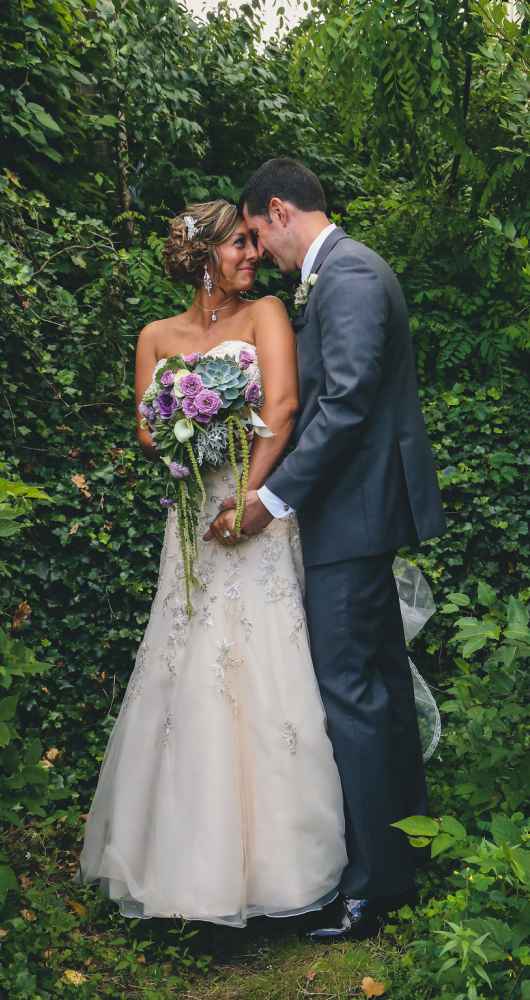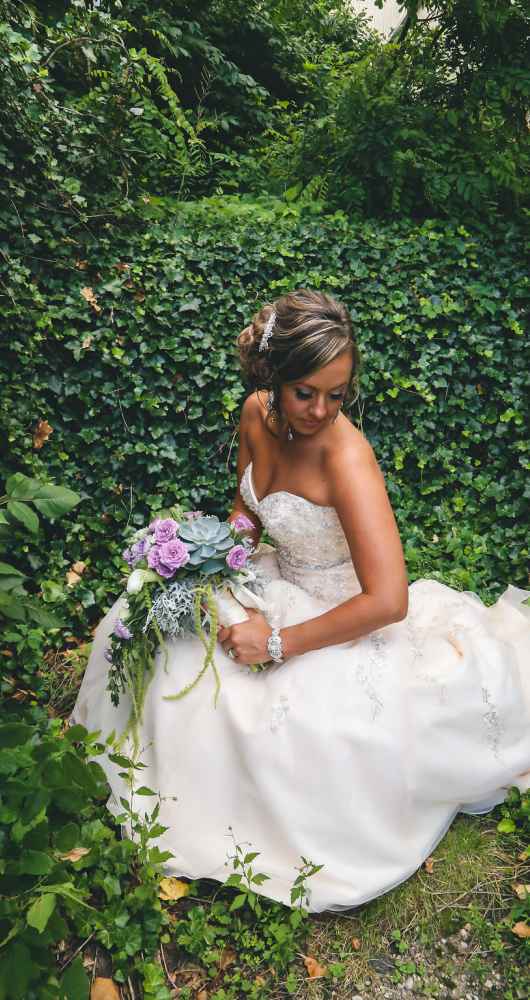 In order to help seamlessly blend Bryan's outdoorsy nature and manly likes with her more sophisticated tastes, she turned to Krissy of Simply Be So Events. "I quickly realized that her help would be a blessing. And it was," Tami says. "She planned the timelines, coordinated the vendors, answered my questions, ran the rehearsal and was the best money spent on the wedding, period."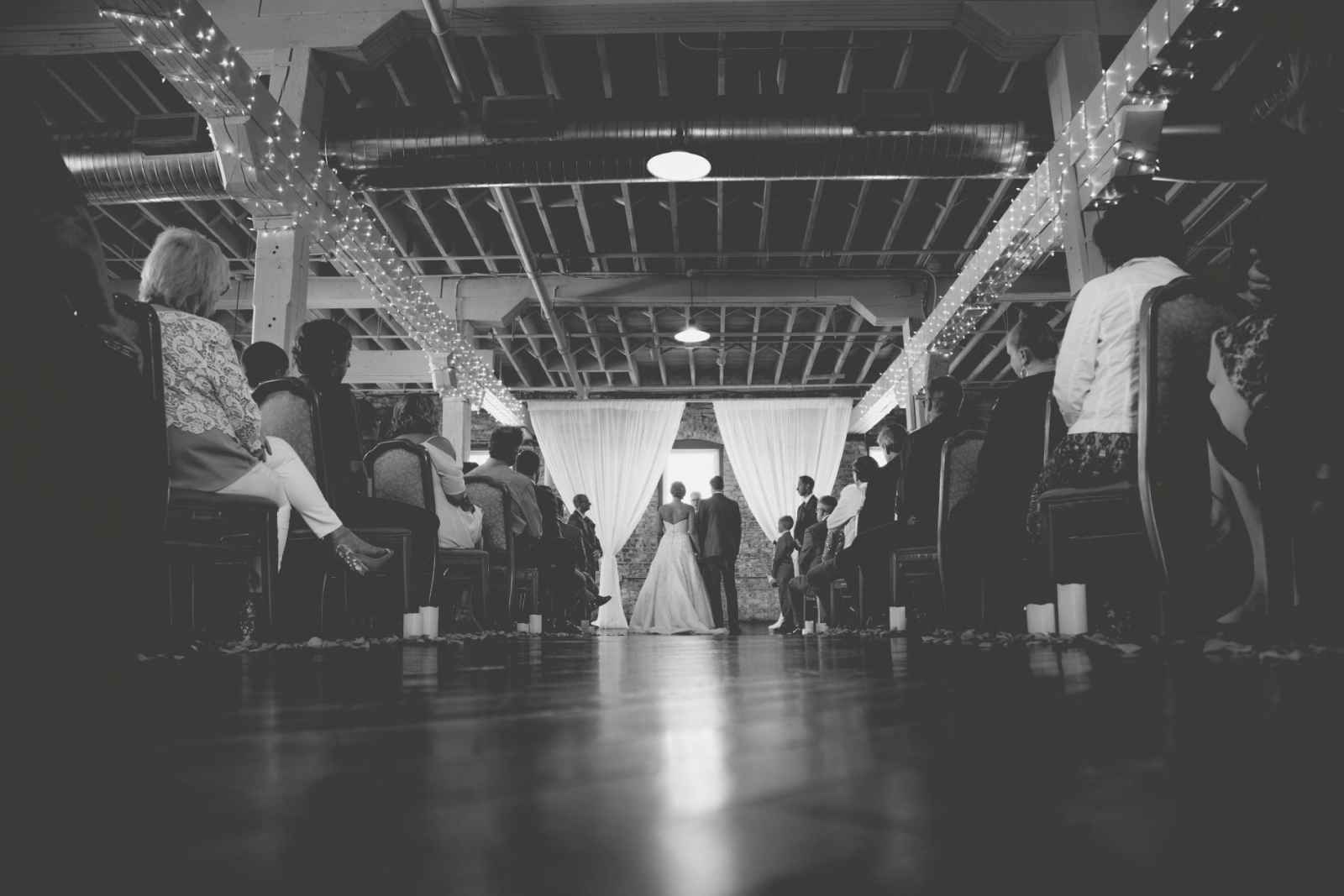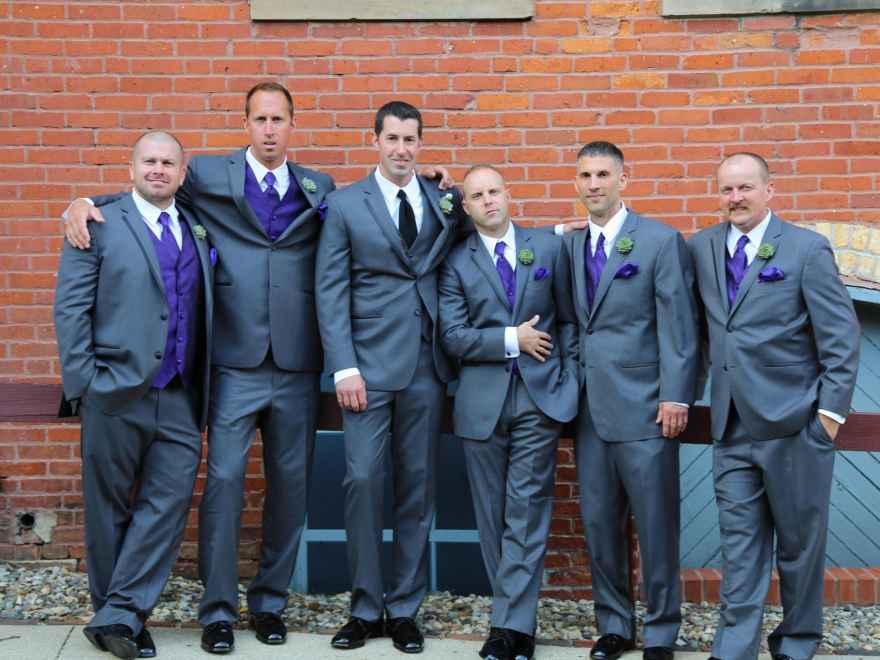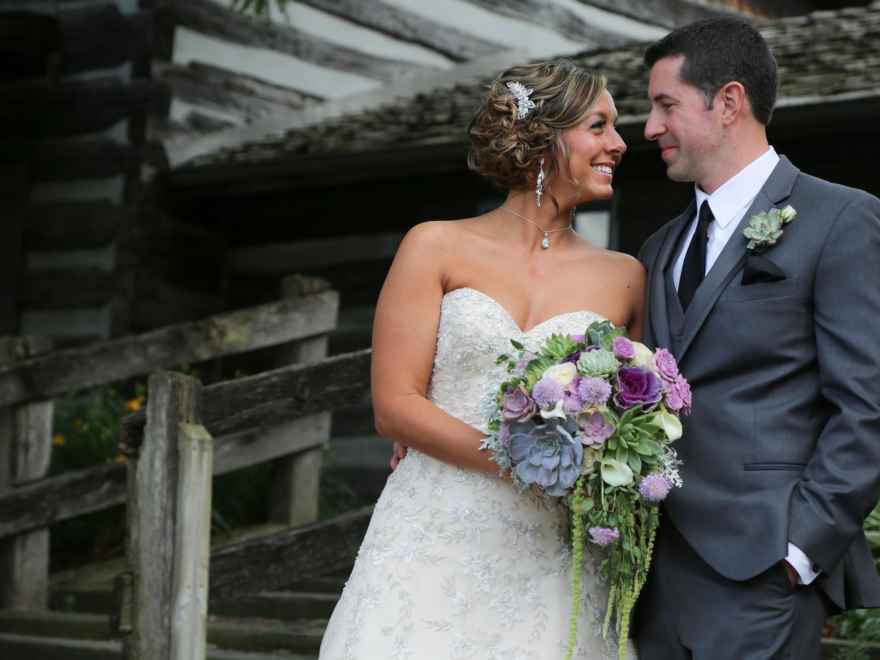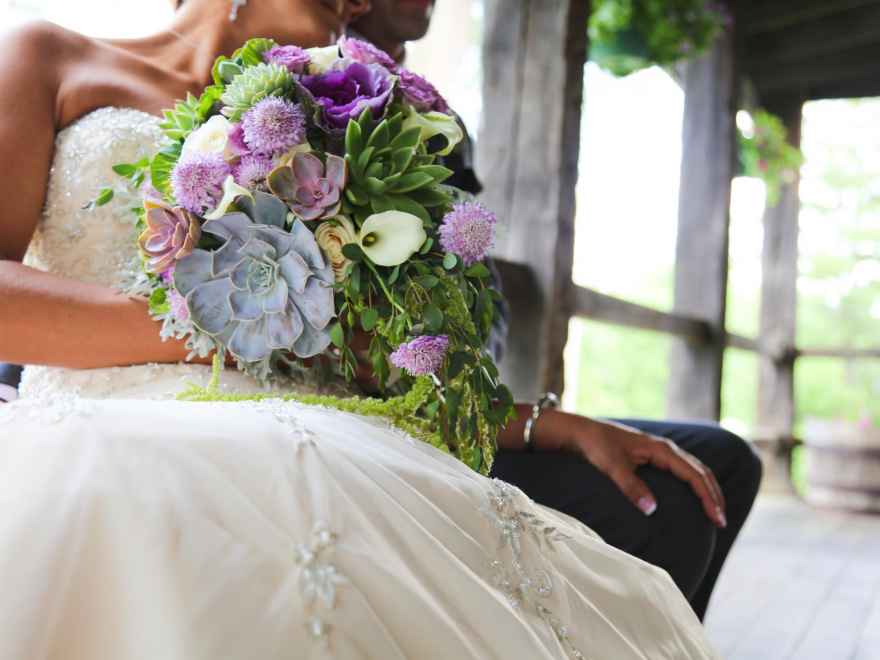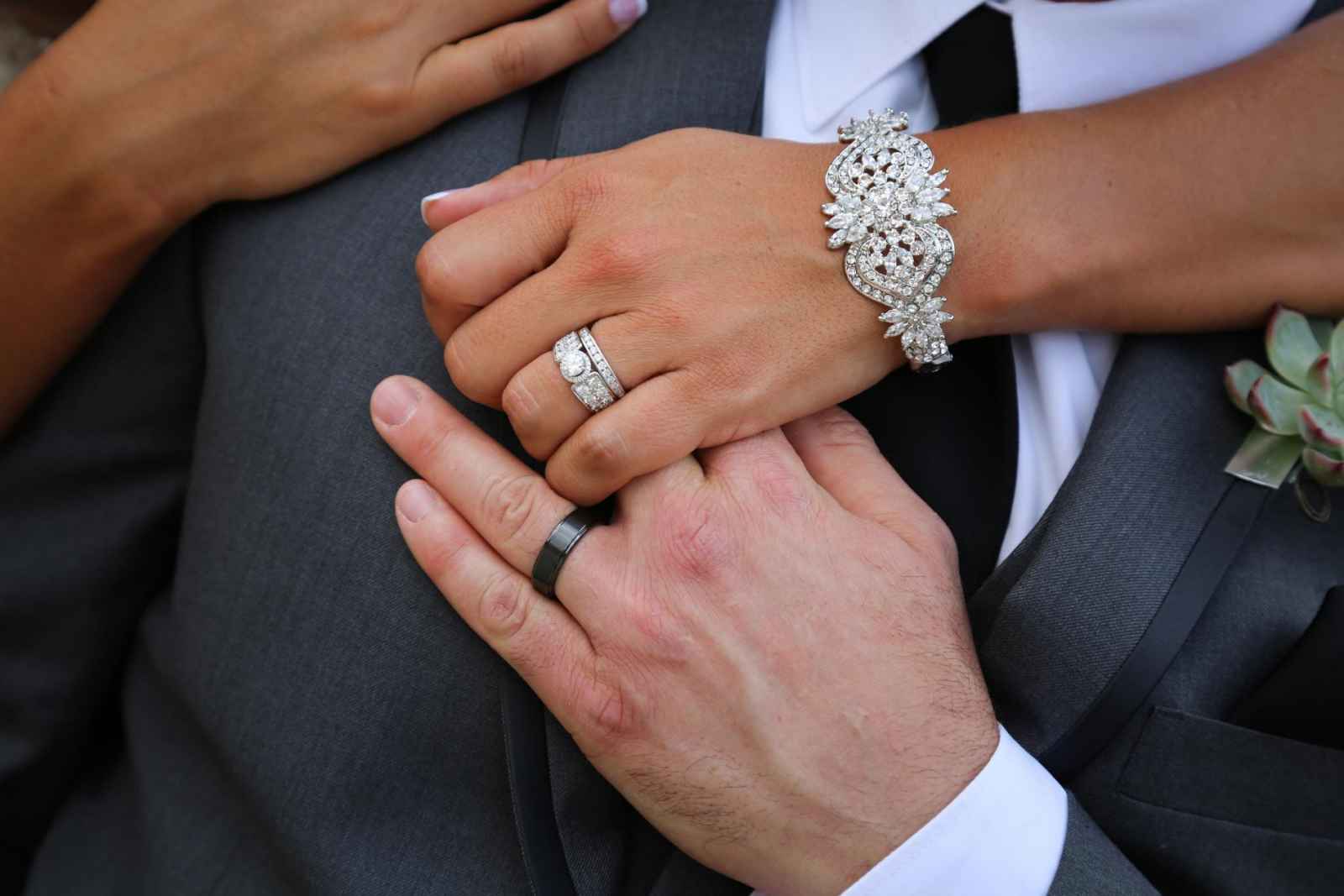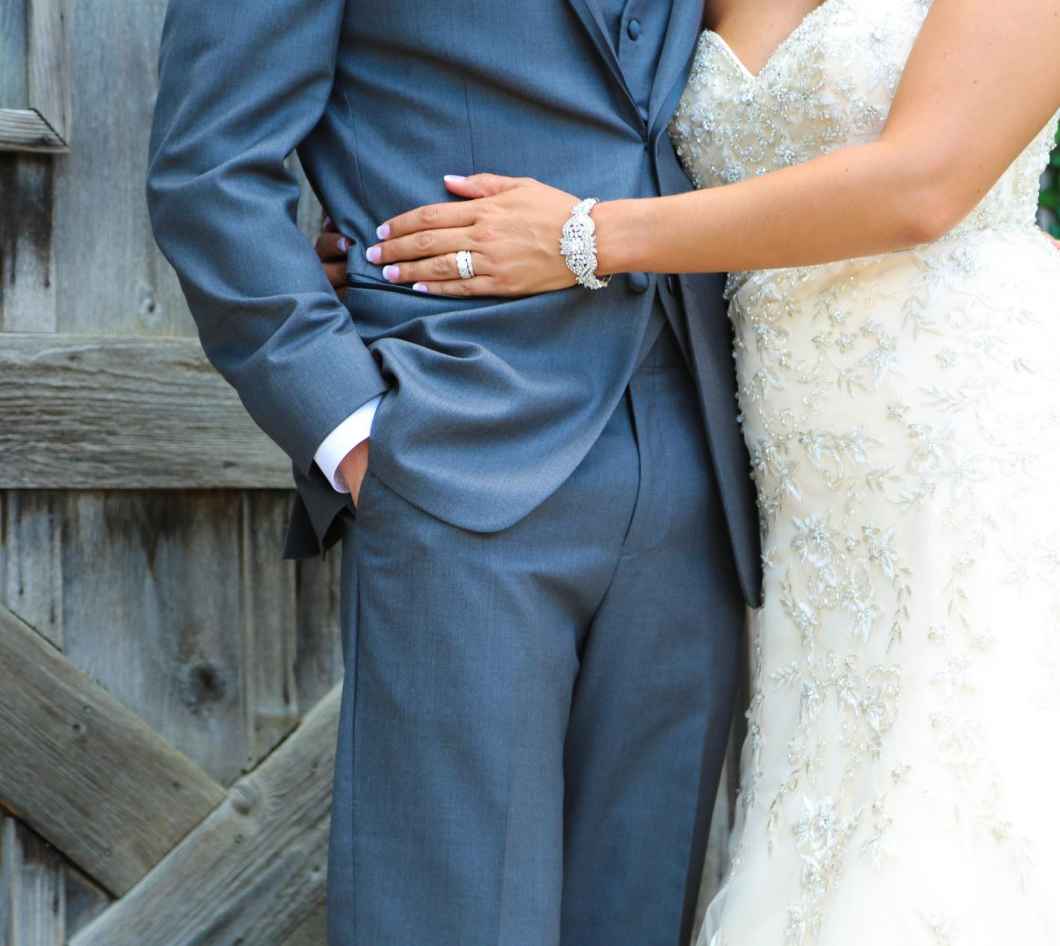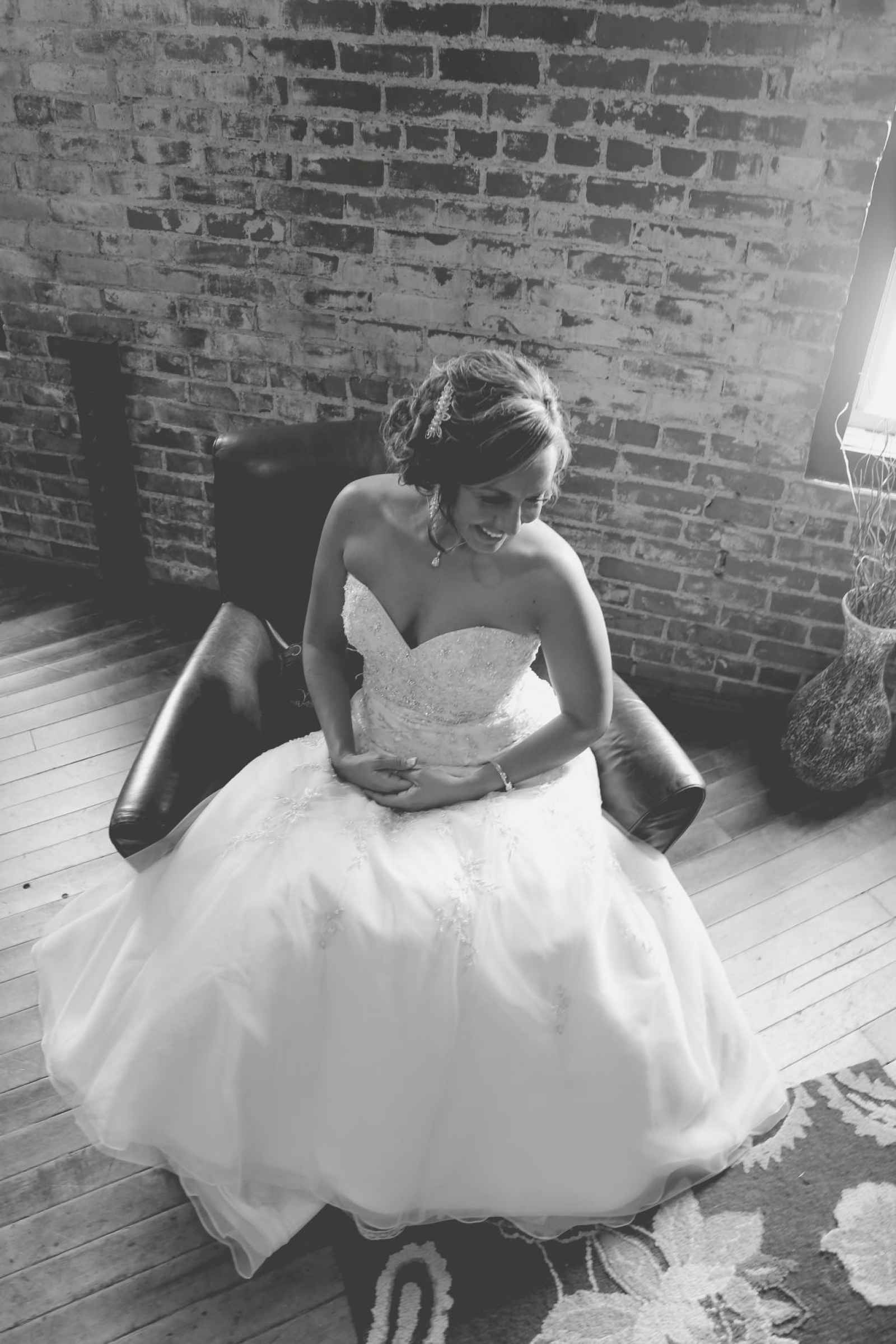 Having modeled in bridal expos for Formal Affairs (not to mention getting each of her prom dresses from there), Tami fell in love with a Morilee by Madeline Gardner gown that she had modeled. "It looks pinkish in some light and champagne in others," Tami says. "It is truly one of a kind. It also has the bling that I wanted. It was perfect. I told Ingrid that I wanted to get married in that dress someday. She put it aside and my grandfather surprised me by purchasing it for me. I had the dress before I had the proposal!"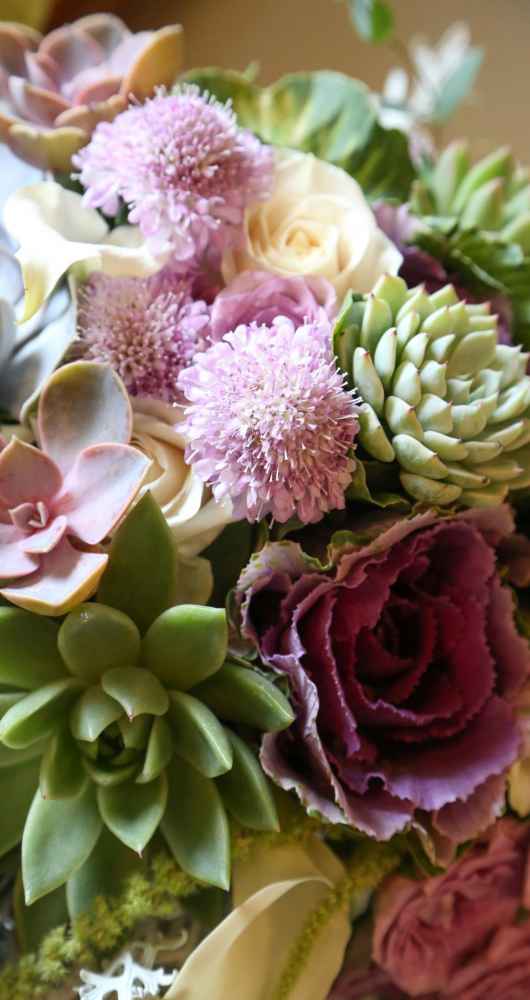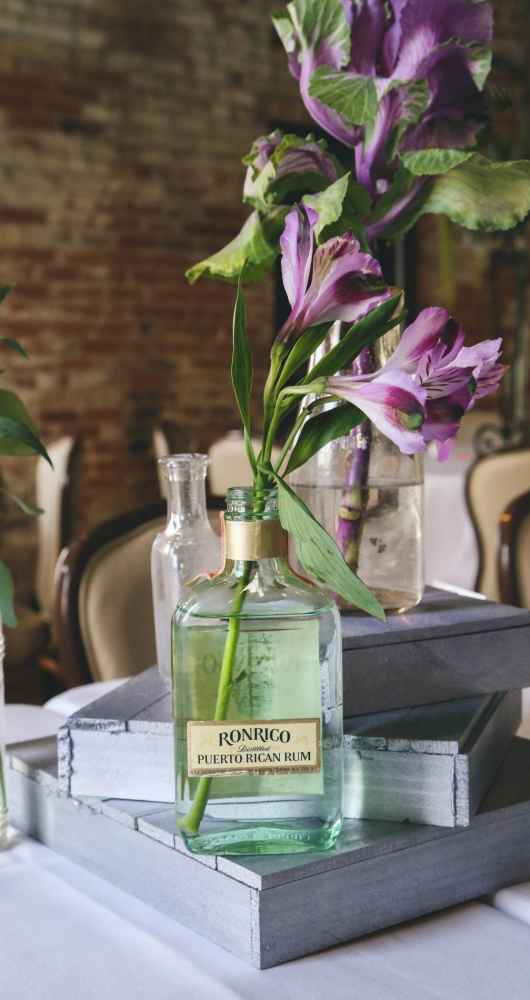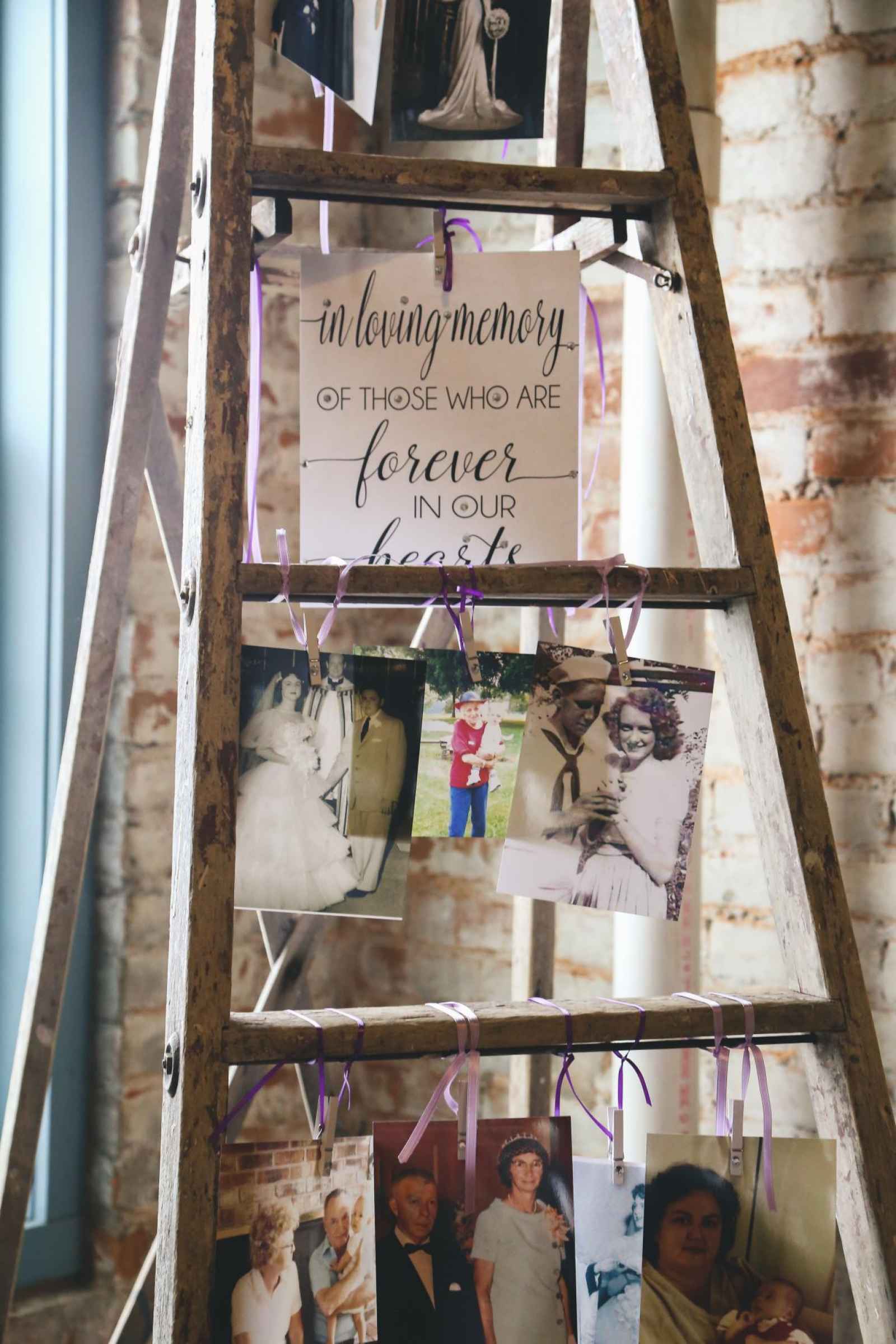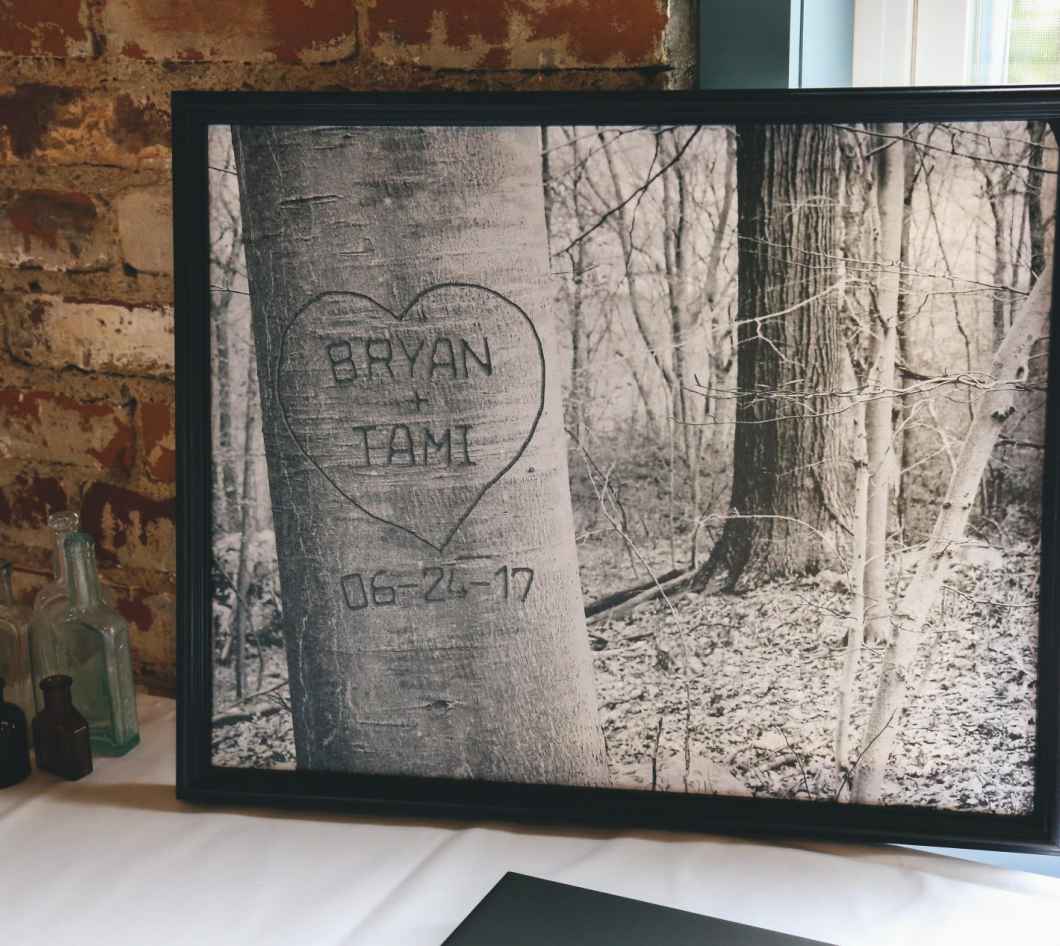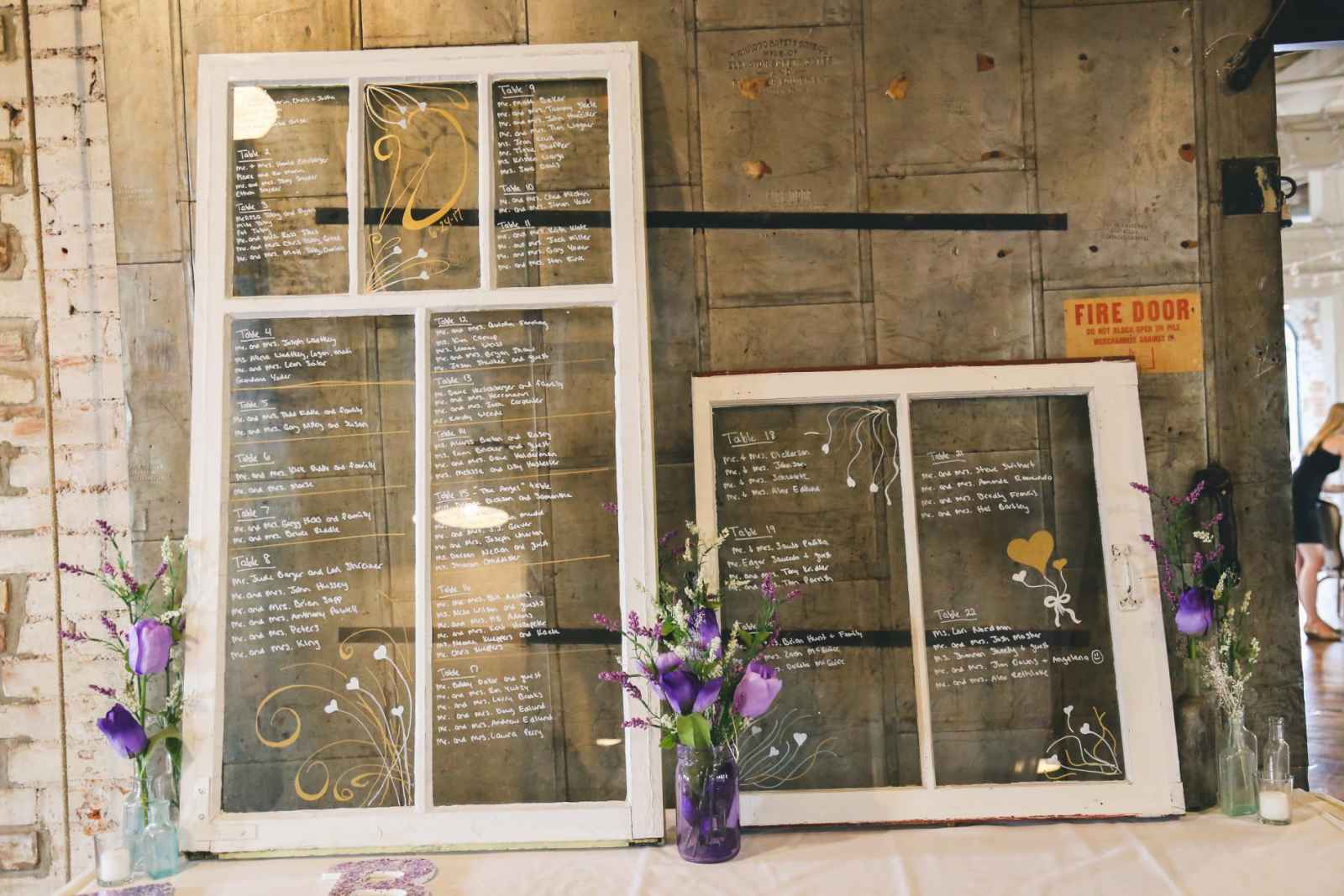 Tami certainly incorporated many extra special touches in her wedding—from infusing the lace of her mother's 1978 wedding dress into the ring bearer pillow, garter and flower girl dress to her window pane seating chart, memory ladder, old medicine bottles (painstakingly cleaned) and hand-made boxes (made with the help pf her grandmother and her friends) and two very special flower girls (Bryan's three year old niece and her 80 year-old grandmother), no detail was overlooked. She also made sure to include her stepdad's pendant into her wedding bouquet.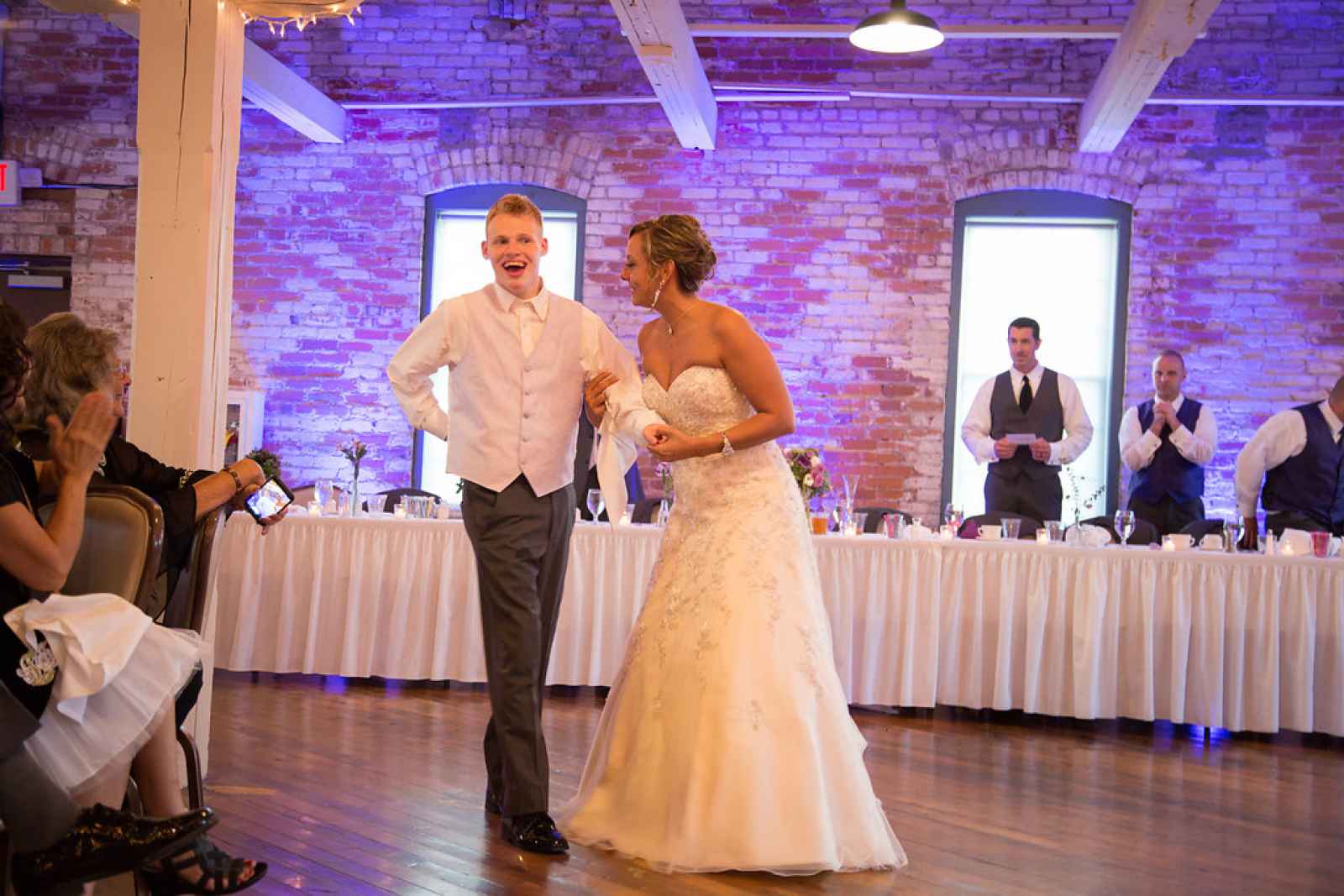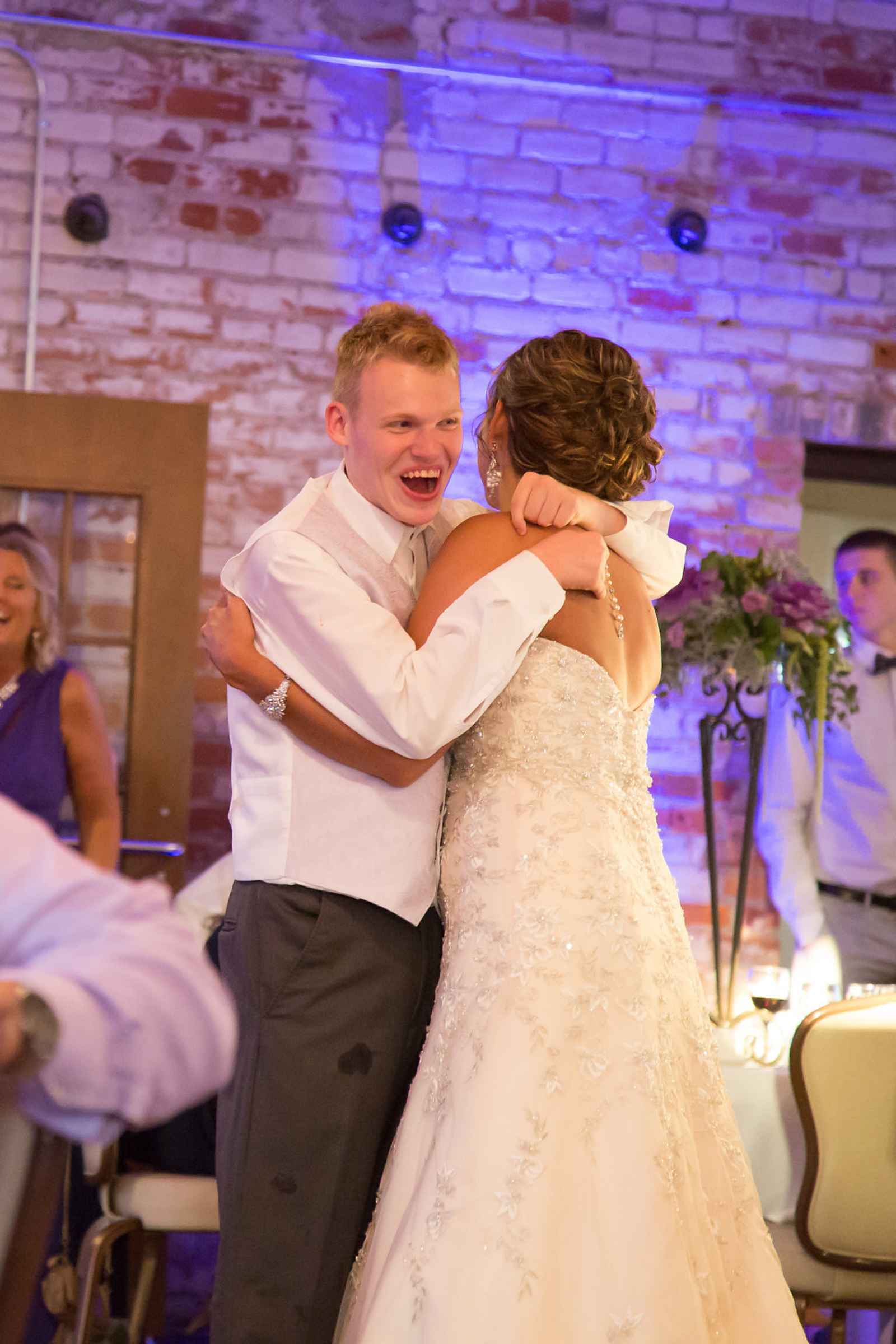 The most special part, however, was her "mother and son" dance. "From what I hear, my mother and son dance with my 16-year-old special needs son, Ethan, was the highlight of the wedding. There was not a dry eye in the place...The song was Enrique Iglesias' 'Hero' because Ethan is my hero. After his back surgery, he never cried. He was so strong and brave. He is also so innocent. He will never say anything to hurt anyone. He always is well-intentioned and kind. He laughs and laughs and laughs and even though he cannot speak, he has a personality. He is such a special person."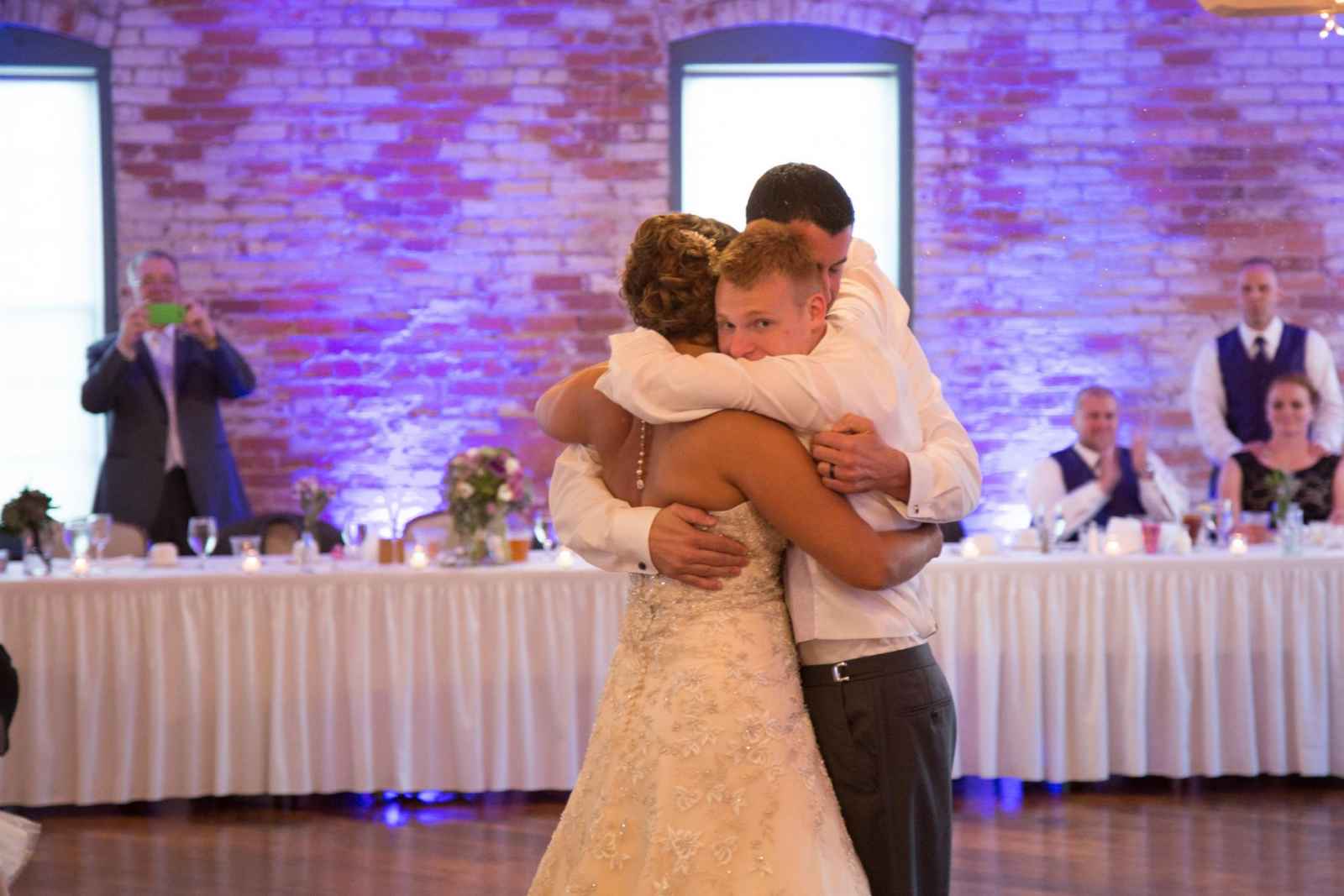 "While I danced with Ethan, Krissy gave Bryan a letter from me.  It thanked Bryan for welcoming not only me but also Ethan into his life. I explained how this was what made me fall in love with him.  It then stated at the end that if we were still dancing, he could come out with us and dance with us. And he did."
 

What we Love
We love that this #WodtkeyEverAfter bride loves WeddingDay magazine. She says, "The vendors' work on display gave me creative ideas and sparked other ideas for me. Even though I am now Bryan's 'Ol' Lady,' I will still get the magazine and look at the featured weddings and plans. I simply love it."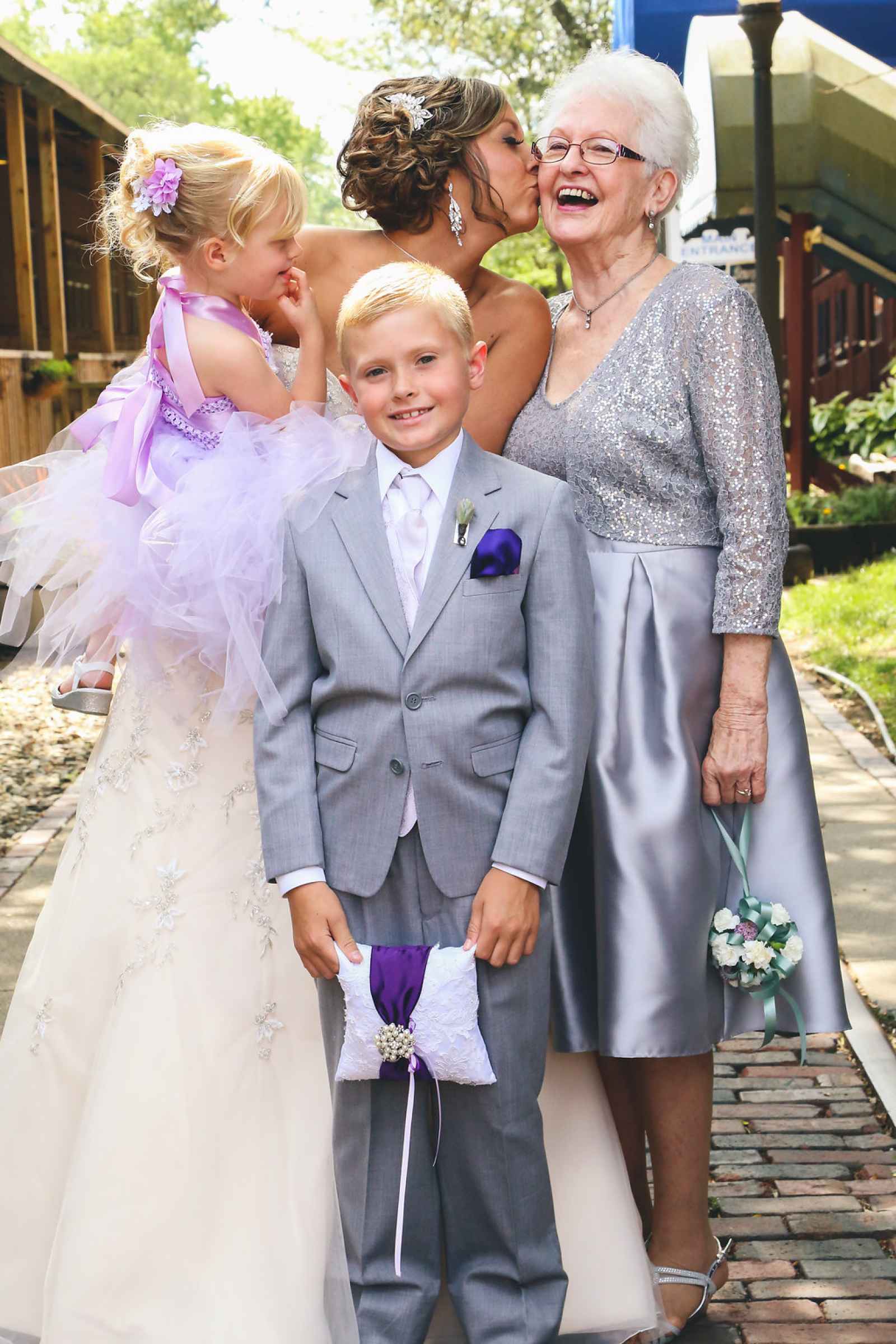 are you a bride-to-be?
We'd love to plan with you on weddingday-online.com. Let's get started!
 
are you a wedding extraordinaire?
Join WeddingDay Magazine in inspiring brides by partnering with us! See how here.