After meeting through a lifelong friend of Taylor's when they were just teenagers, Taylor finally could not resist Blake's years of pursuit any longer, and they officially became a couple. Taylor recalls, "He proposed a couple days after we came home from our first vacation together. We went to Las Vegas and he had planned to propose there, but said the timing was never right. We went to the Grand Canyon and he had it all planned out to do it there, then forgot the ring at our hotel. So, after we came home he cooked me dinner one night and proposed in our kitchen. I was happy either way!"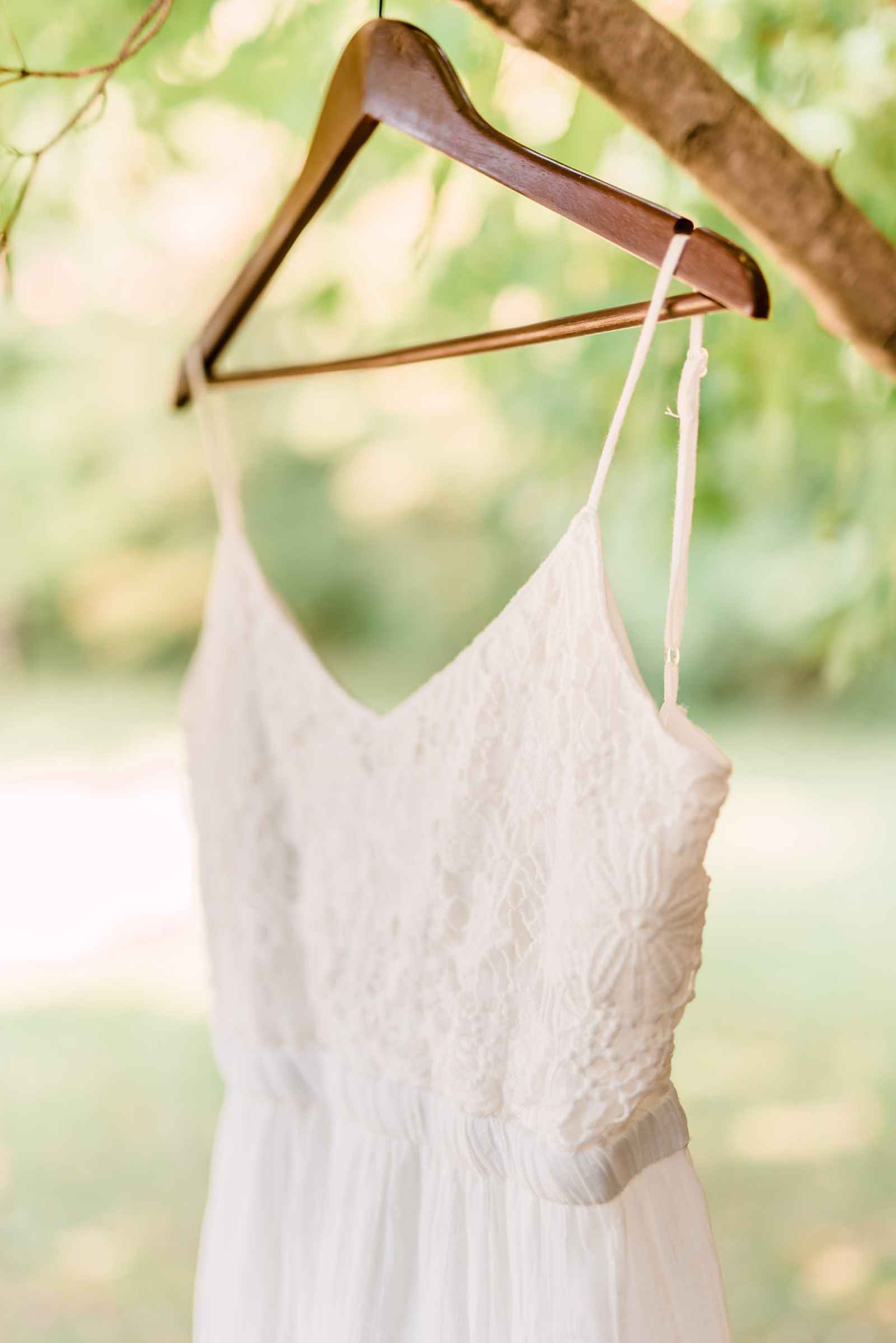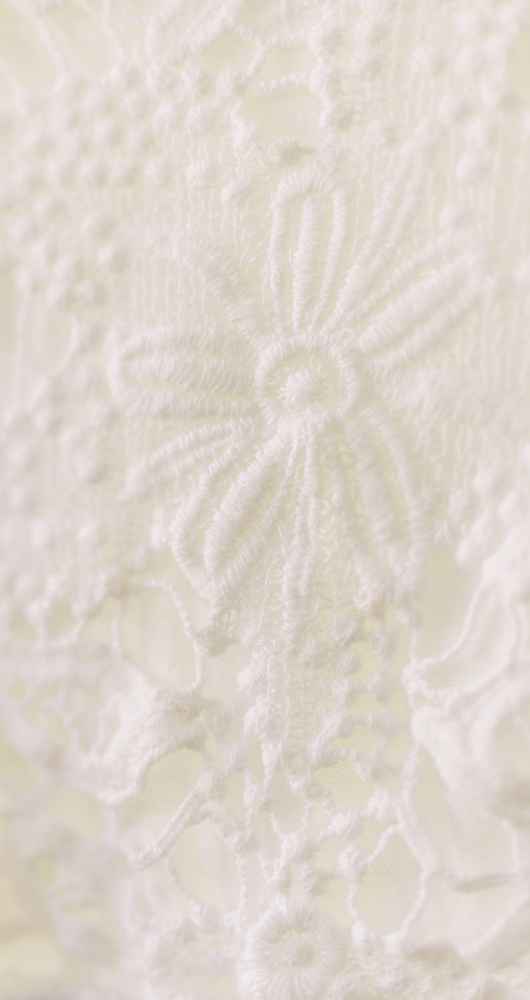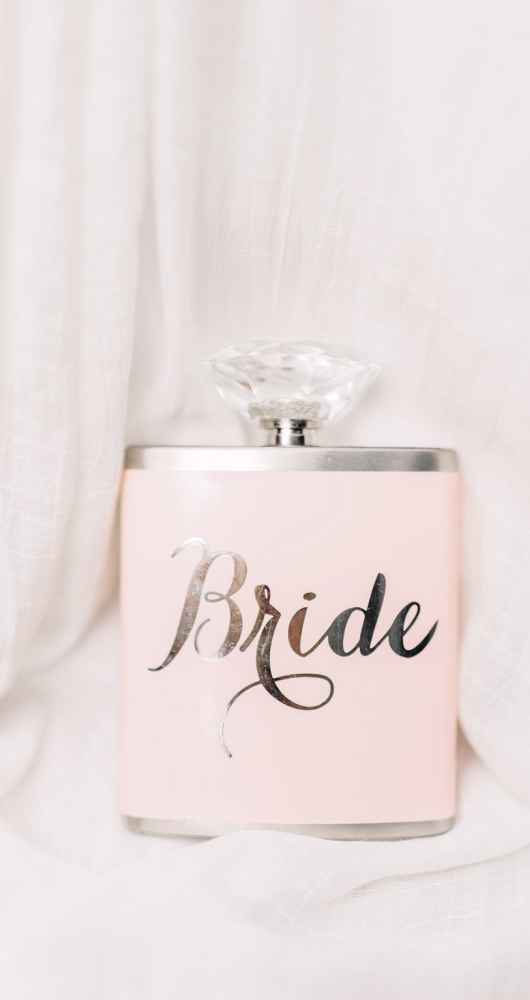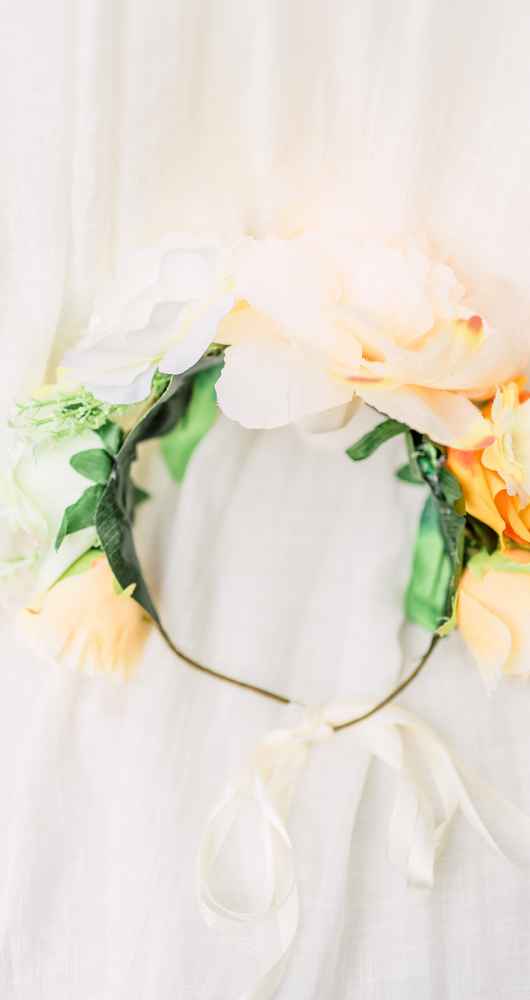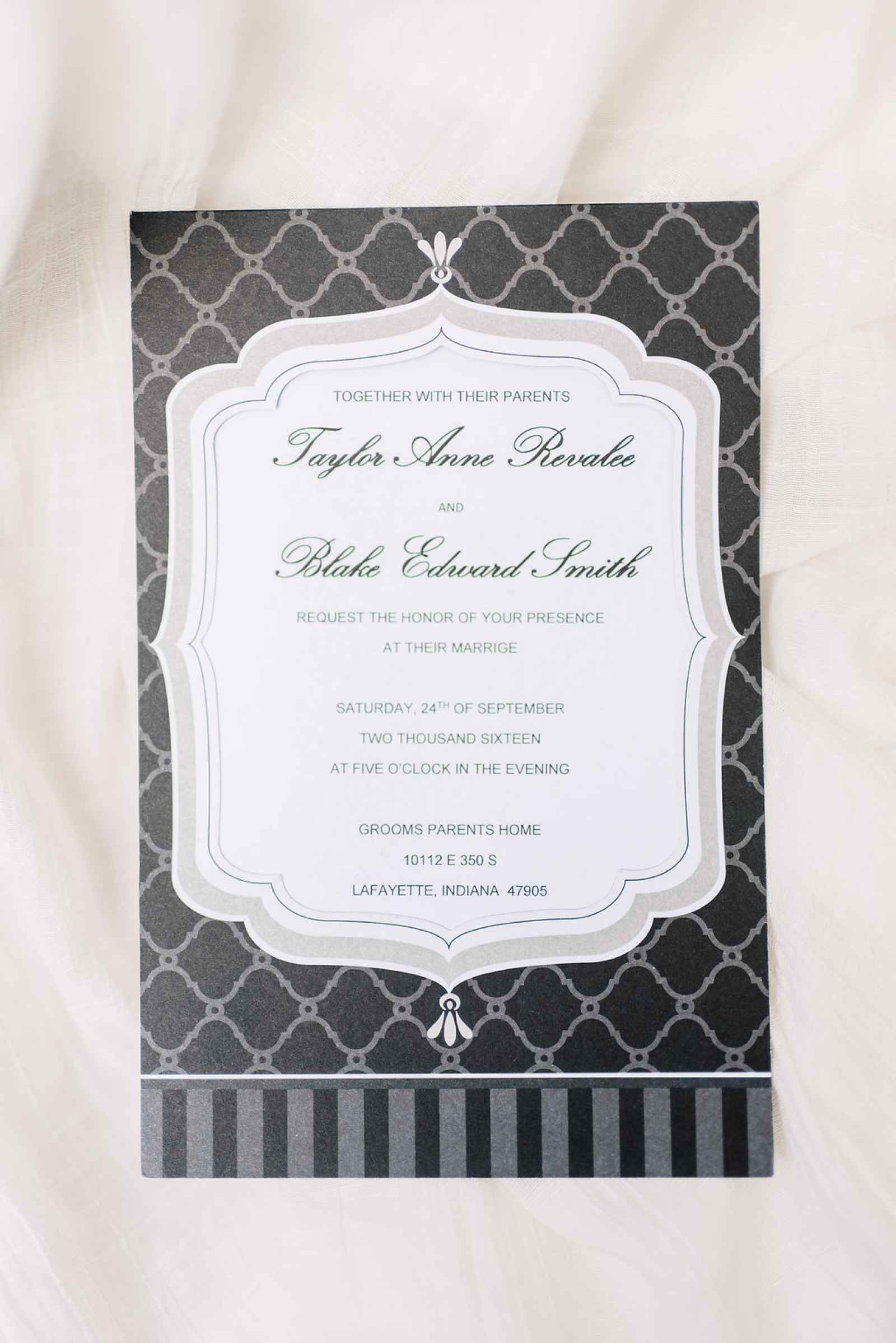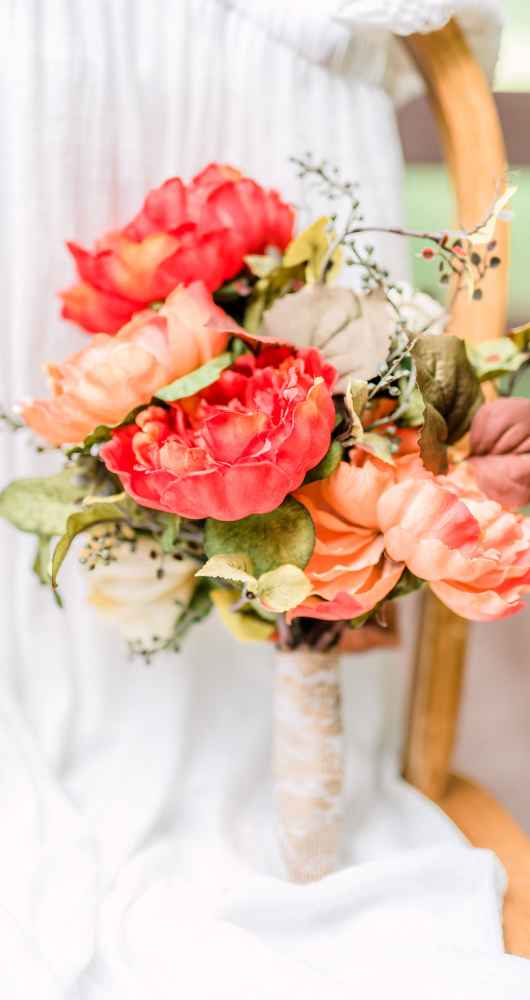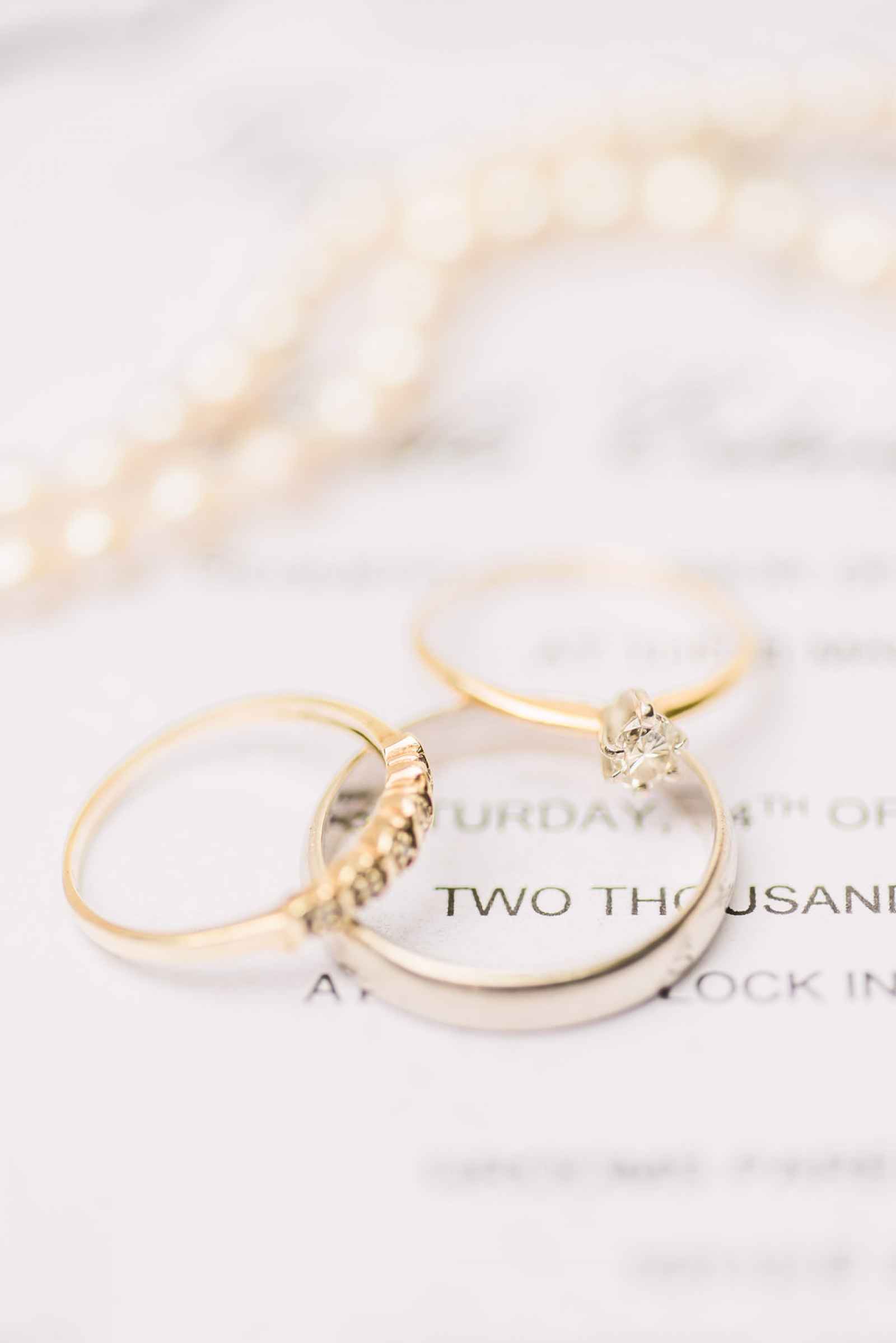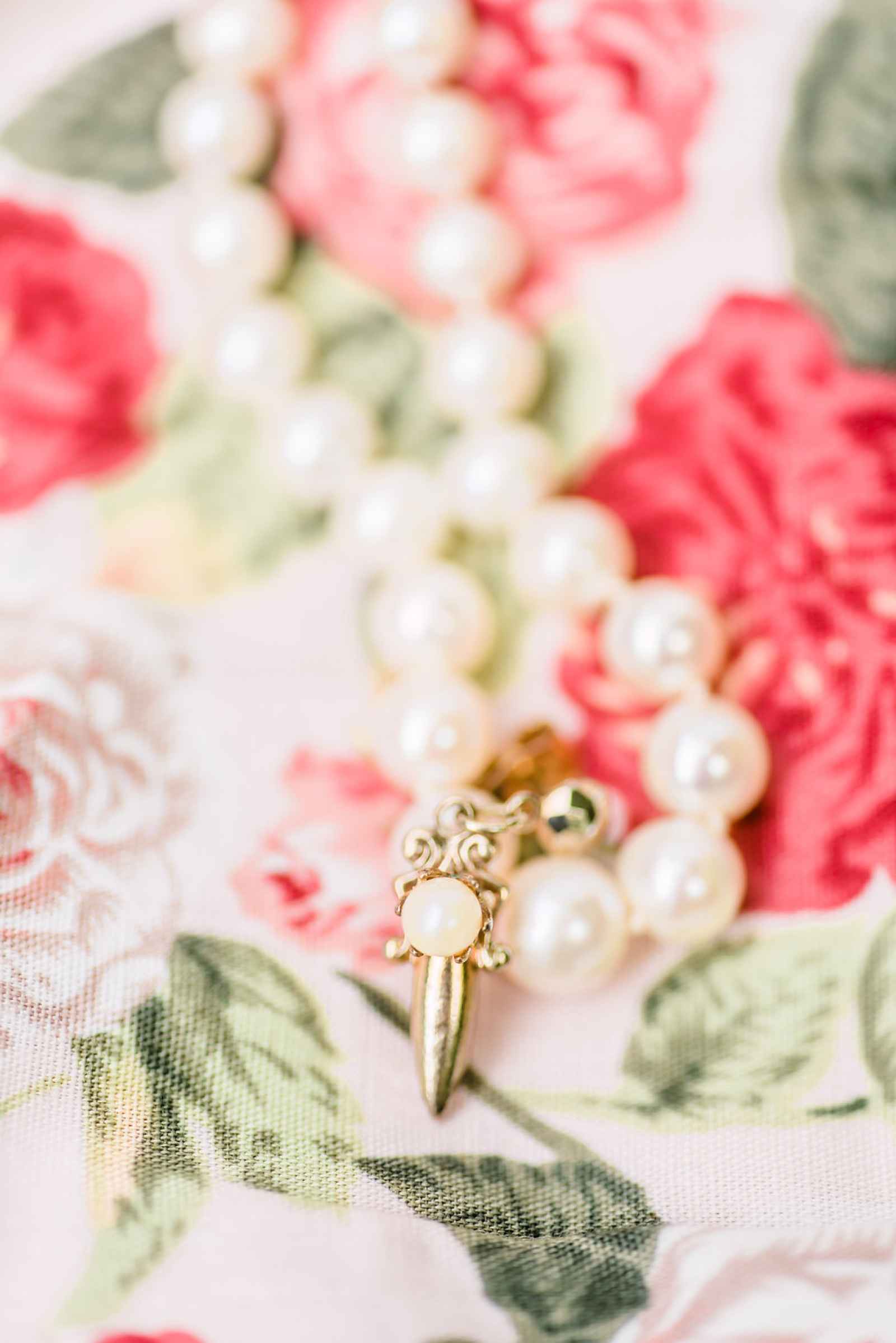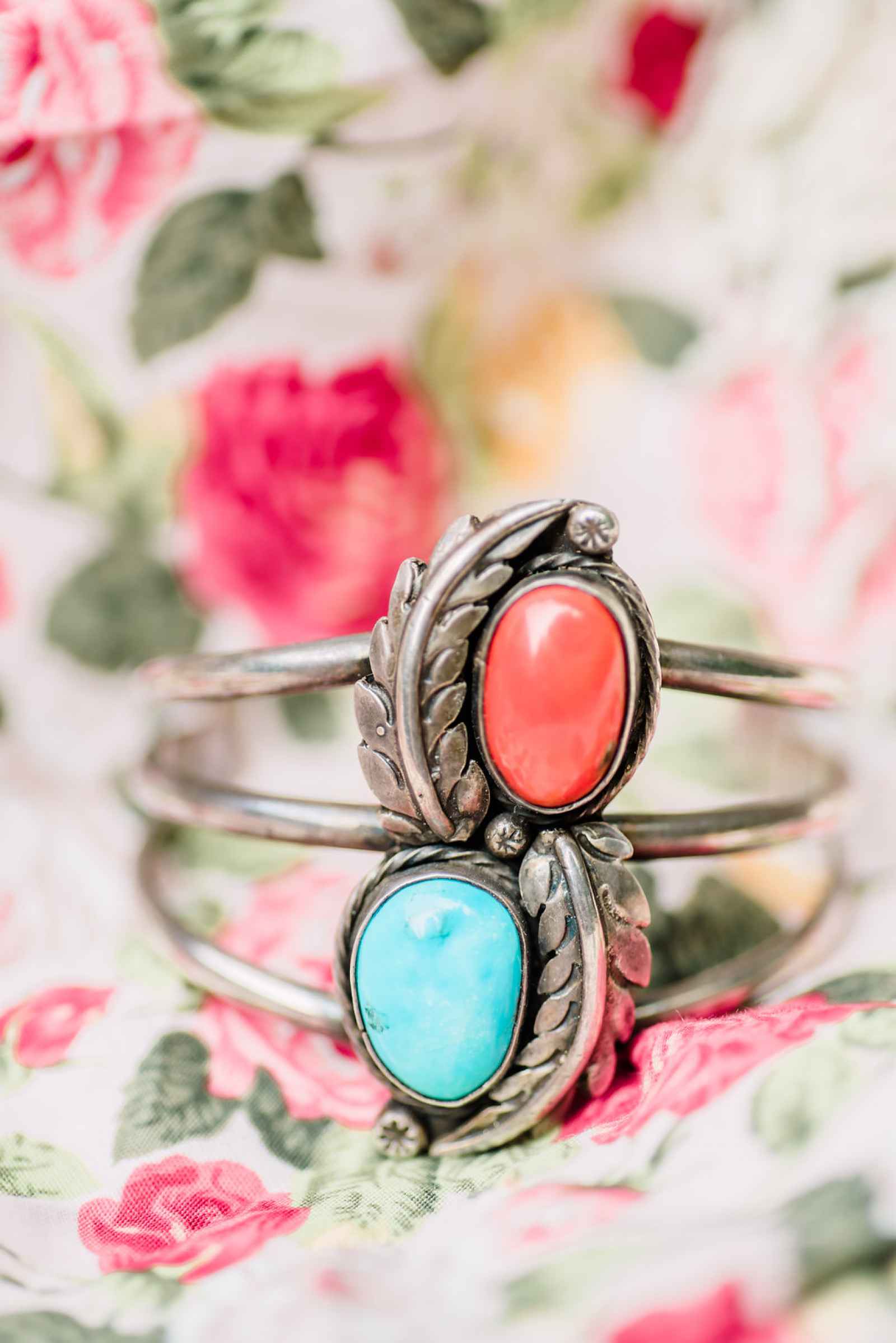 Desiring for their nuptials to match their fun, laid-back styles, Taylor began pinning her way to a perfect bohemian and slightly "hippie" wedding. "I definitely got a ton of ideas from Pinterest," Taylor explains, "but my sister helped out a lot, too. She got married almost exactly a year before us."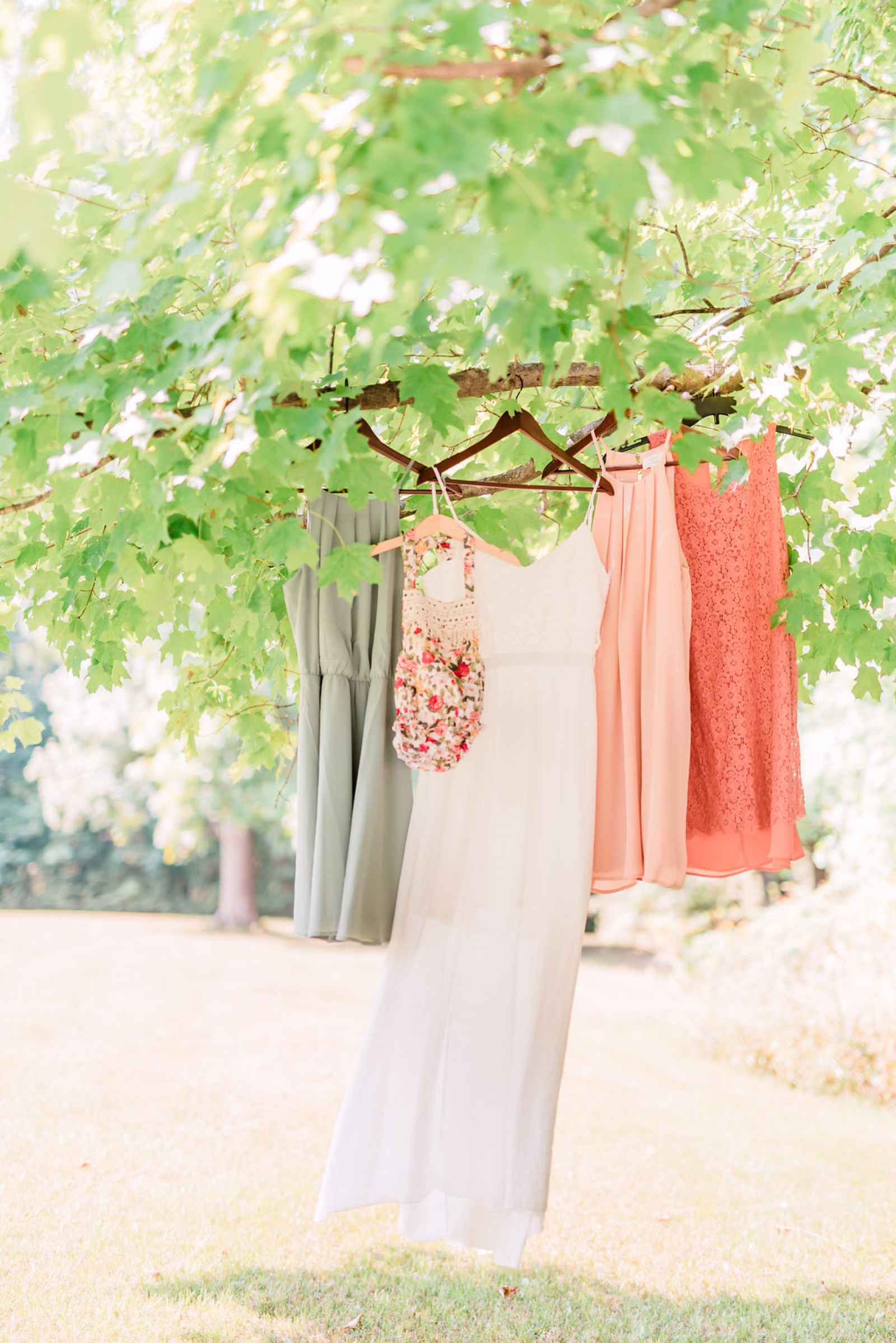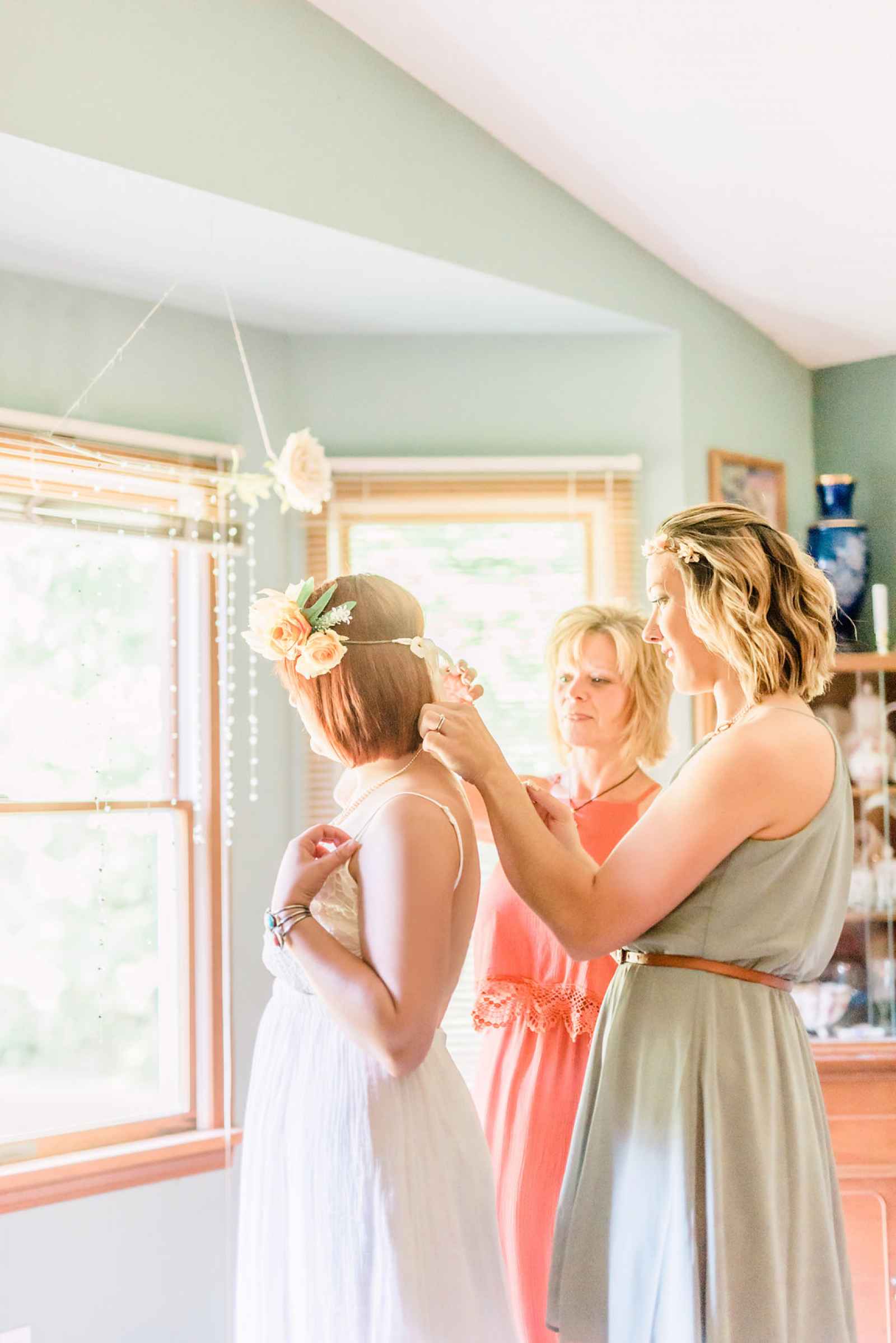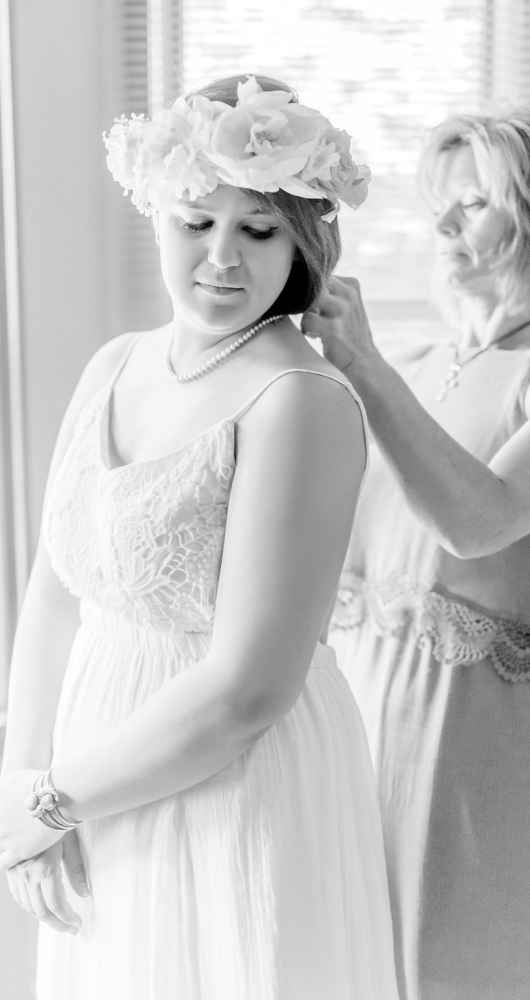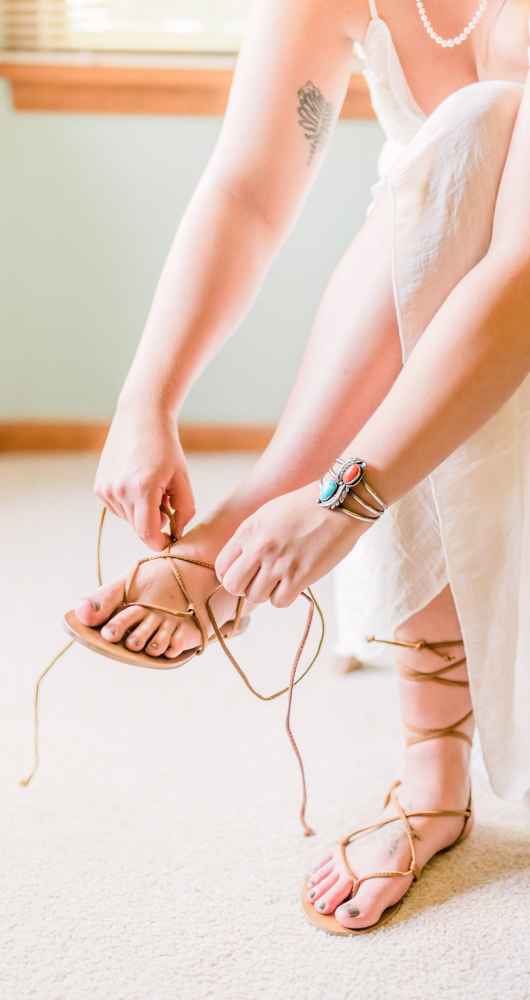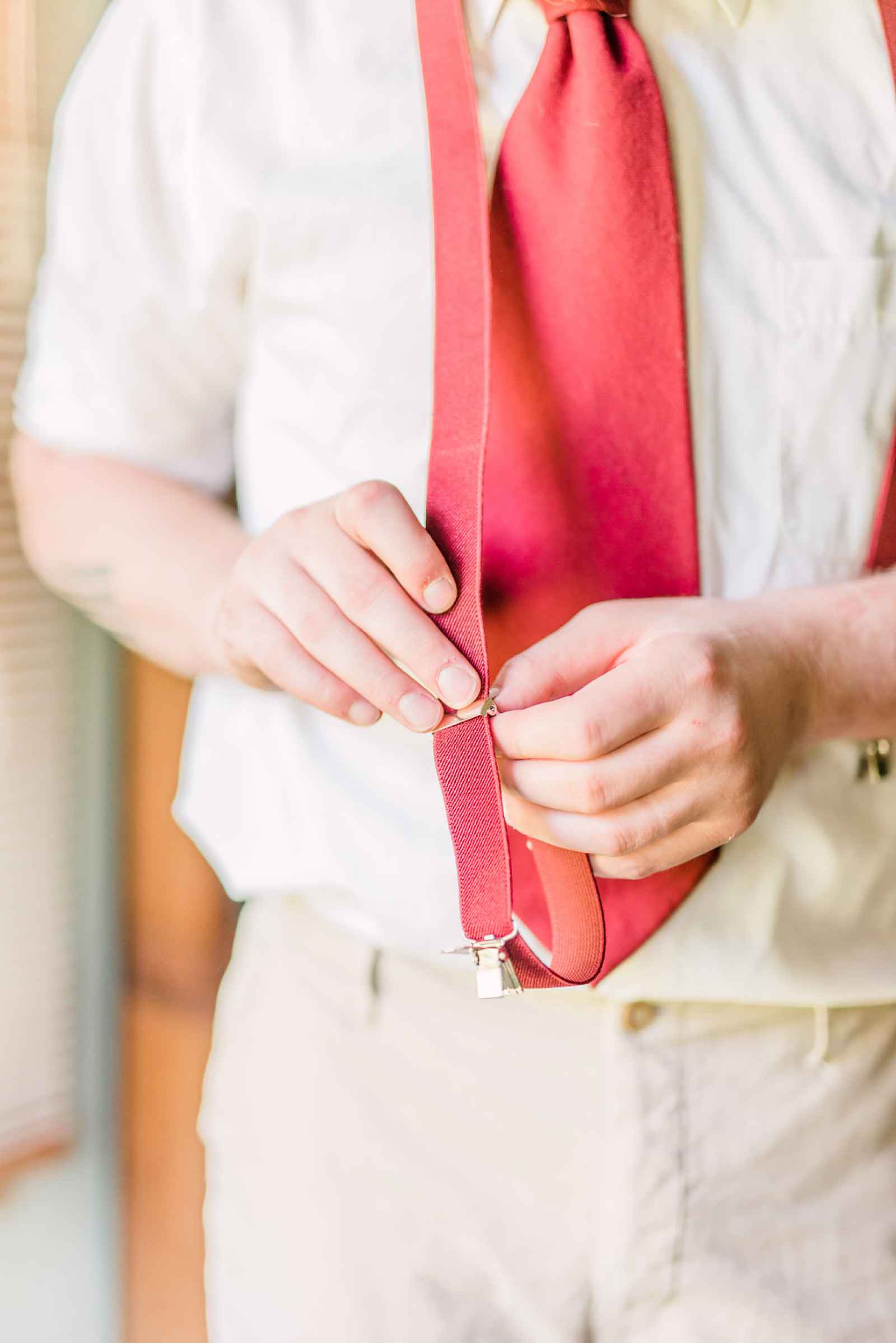 The best part about Taylor and Blake's venue? It was free! Taylor says, "We got married in my in-laws backyard, as they have a lot of open and wooded land." Adhering to a very tight budget, Taylor had to take on almost everything herself.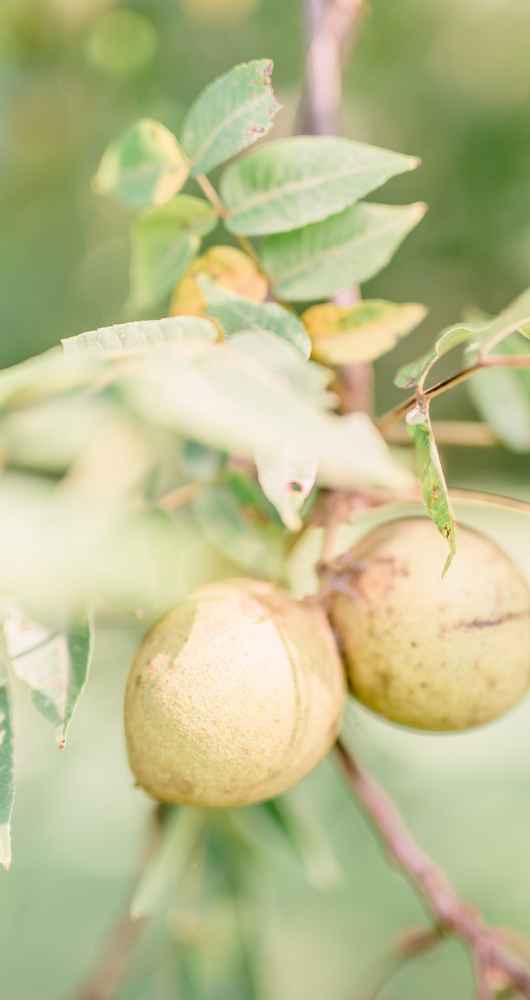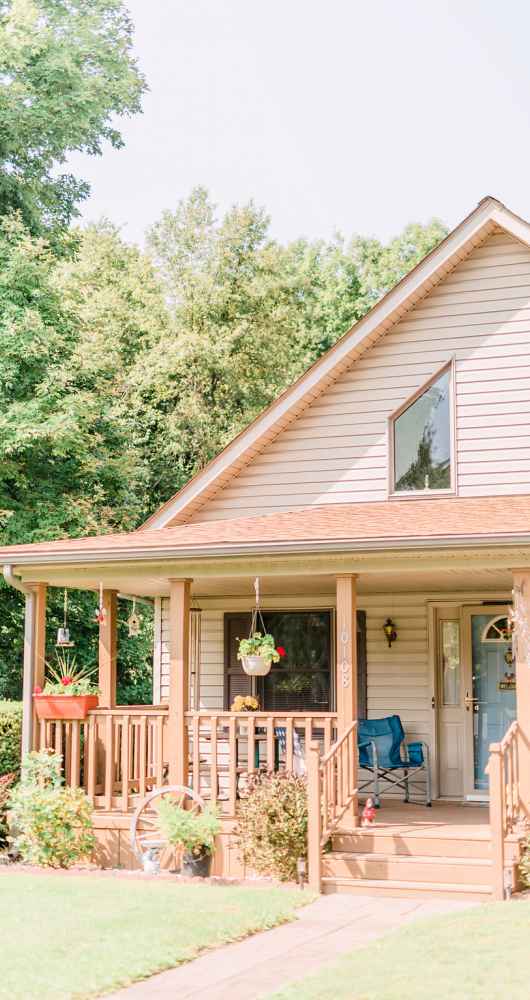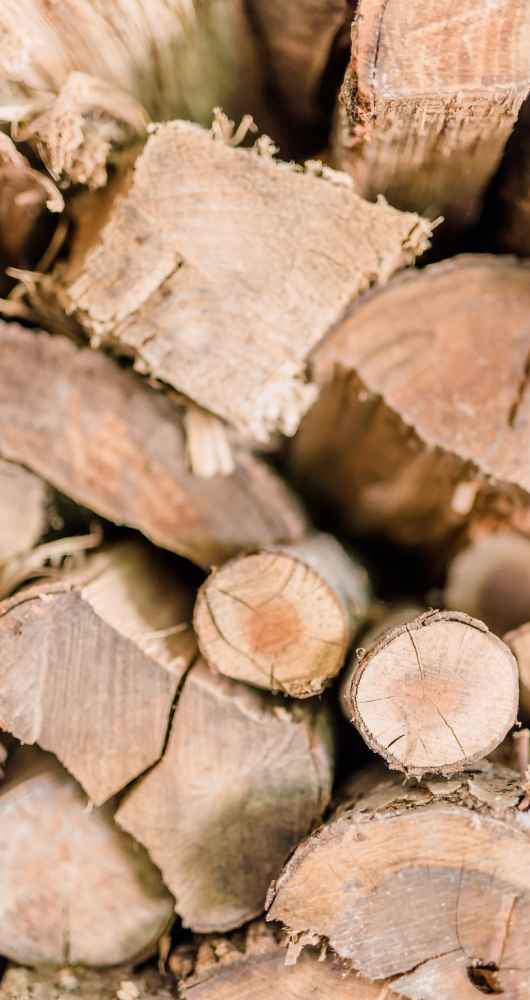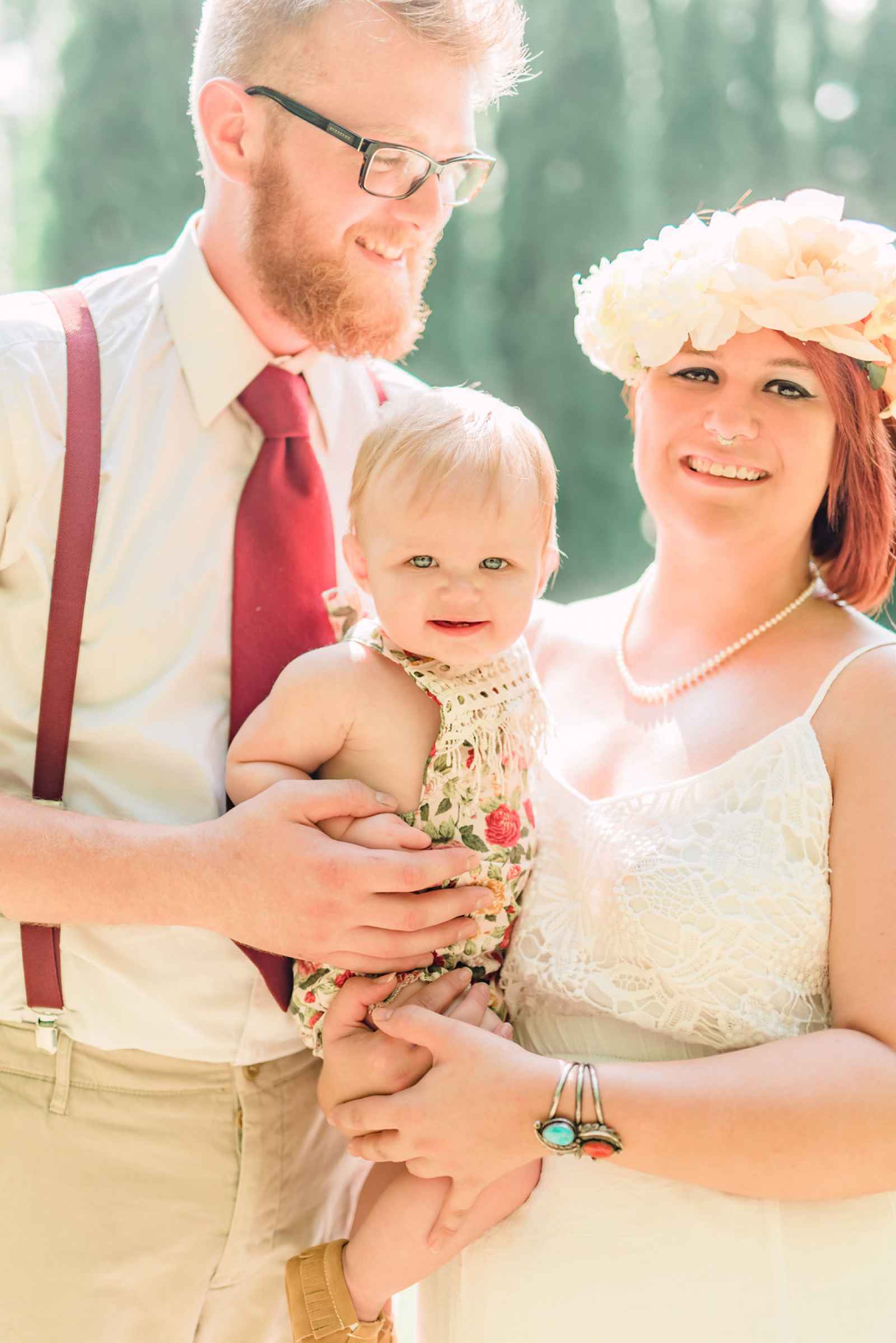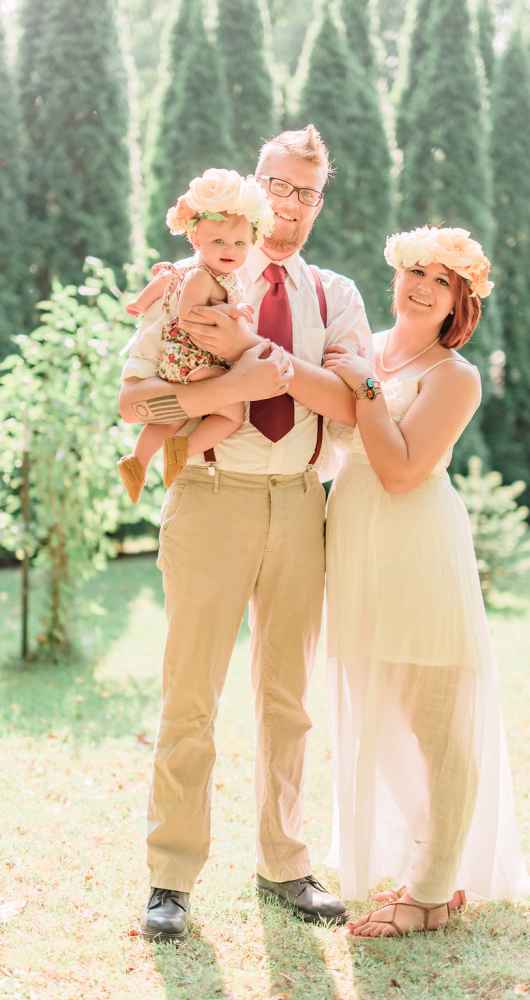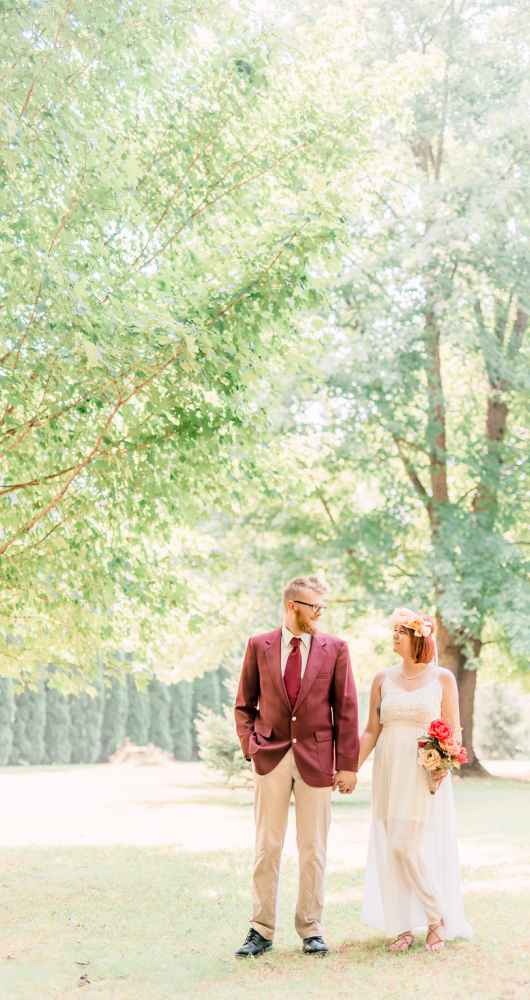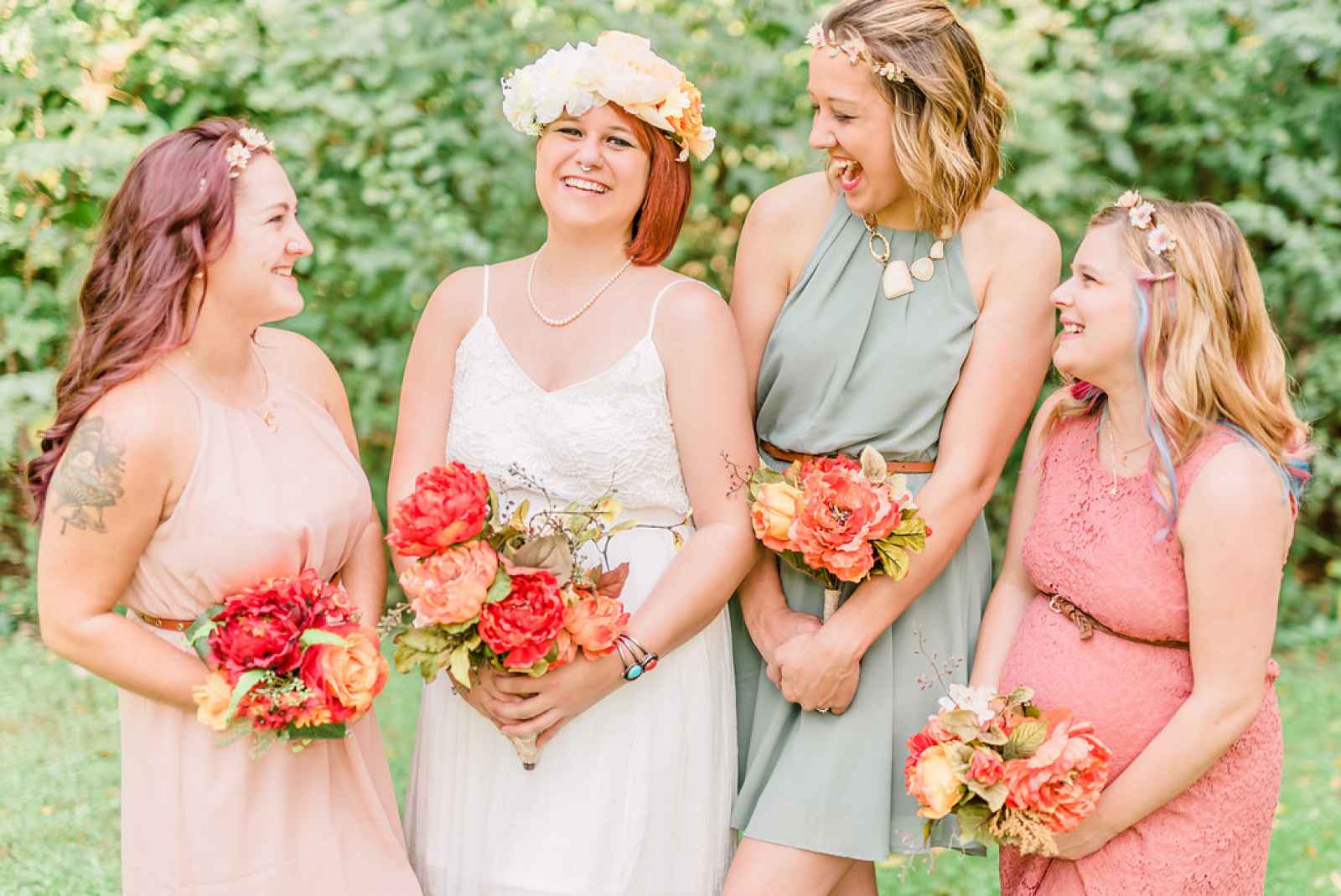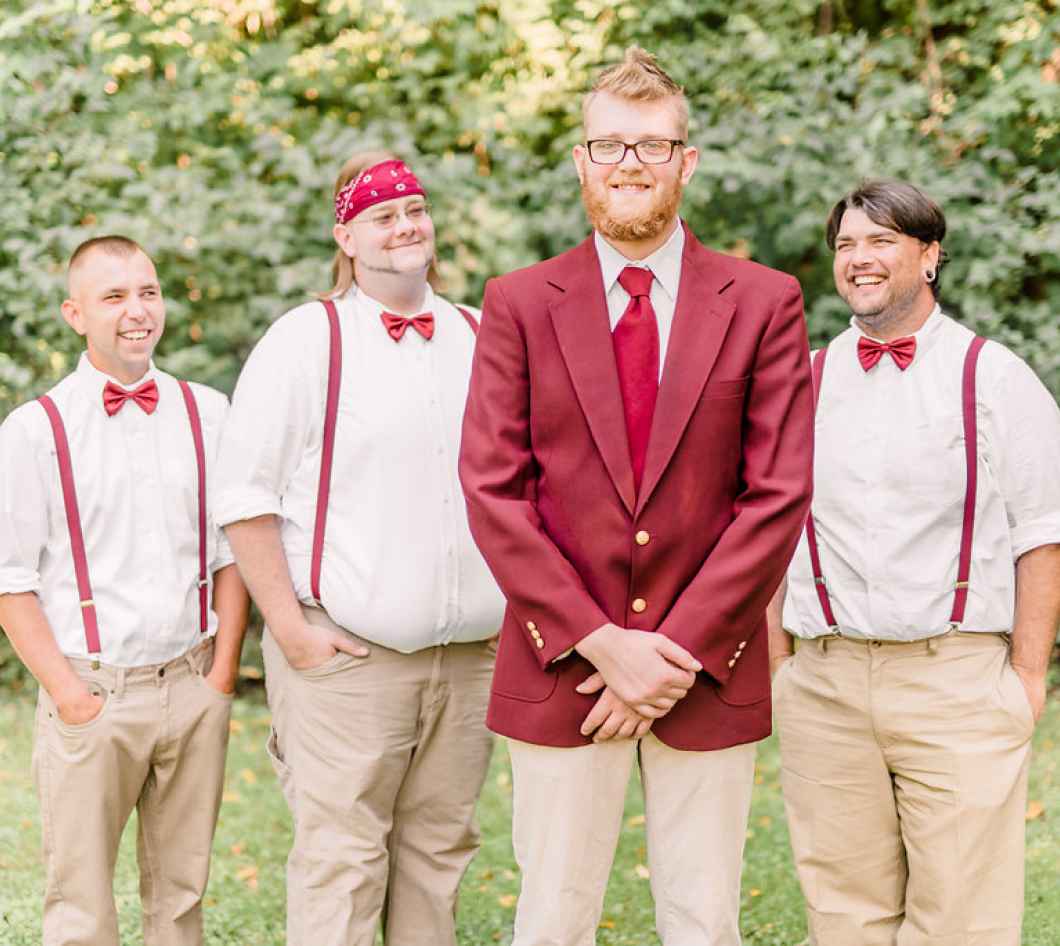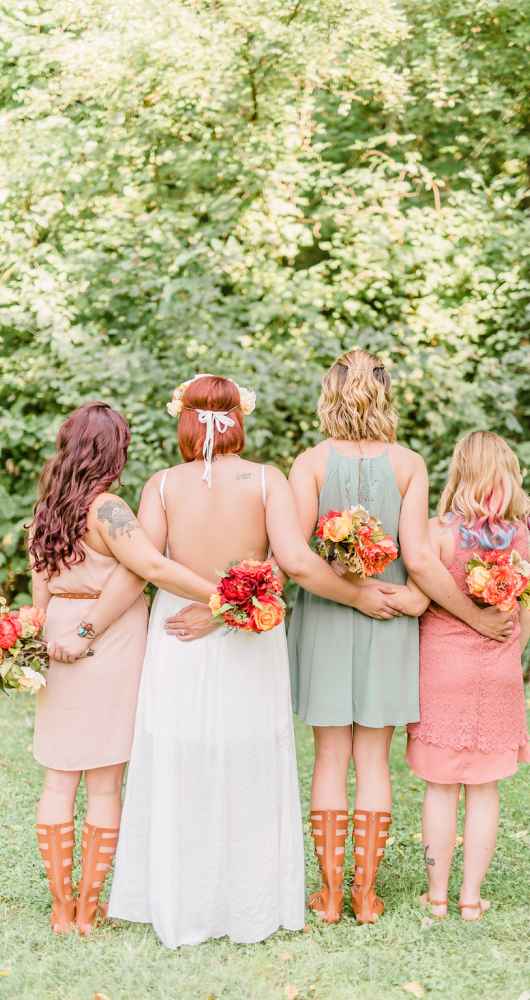 However, Taylor loved the personal look and feel that resulted from this true labor of love. She says, "Almost everything was handmade by either me, my sister, or my mother-in-law. The hanging dreamcatchers, our centerpieces, the guest 'book' (that was actually a globe)—were all made by one of us, and that just made it all so much more personal."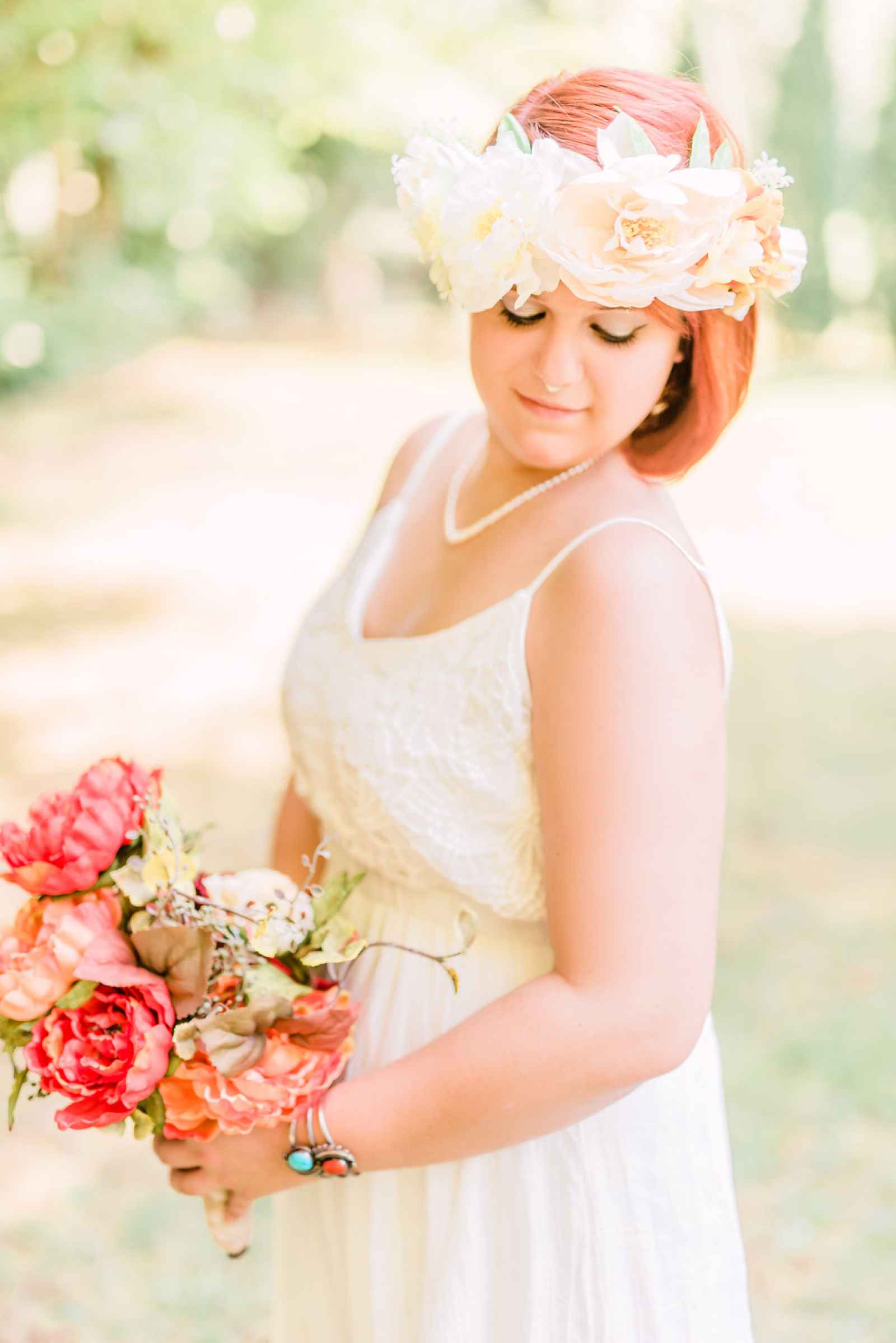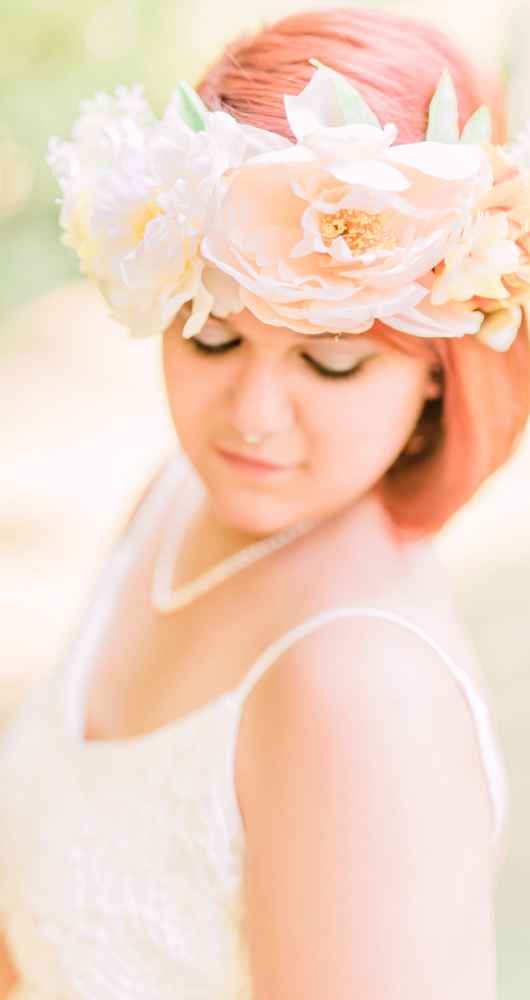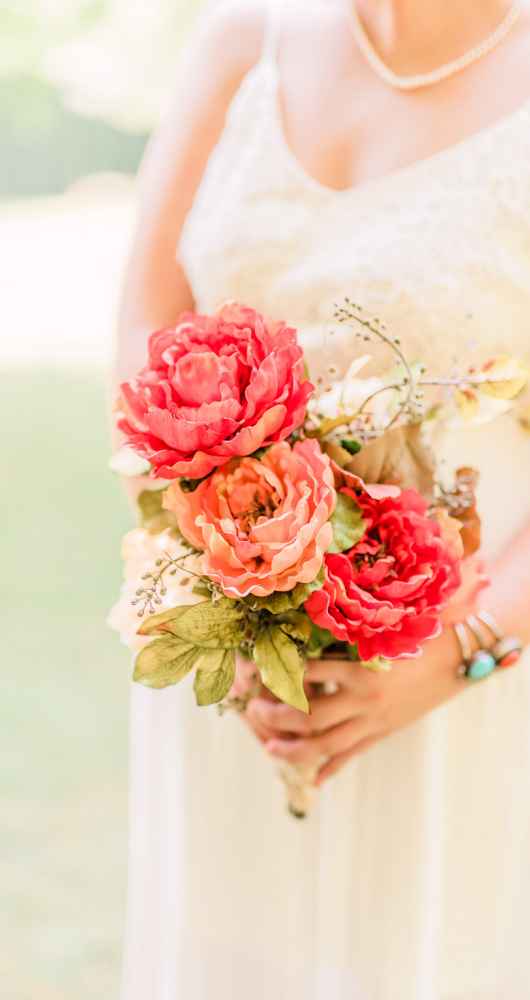 When it came to her dress, Taylor's laid-back approach resulted in the perfect look for her special day. She says, "I had actually bought a short lace dress that I was in love with for about three months. Then, I decided it just wasn't right. We got married in the early fall, so the mall had a huge variety of sundresses. I actually found a long, white, simple dress for a fraction of the cost of an actual 'wedding dress.' Again, our focus was a simple, not over-the-top wedding."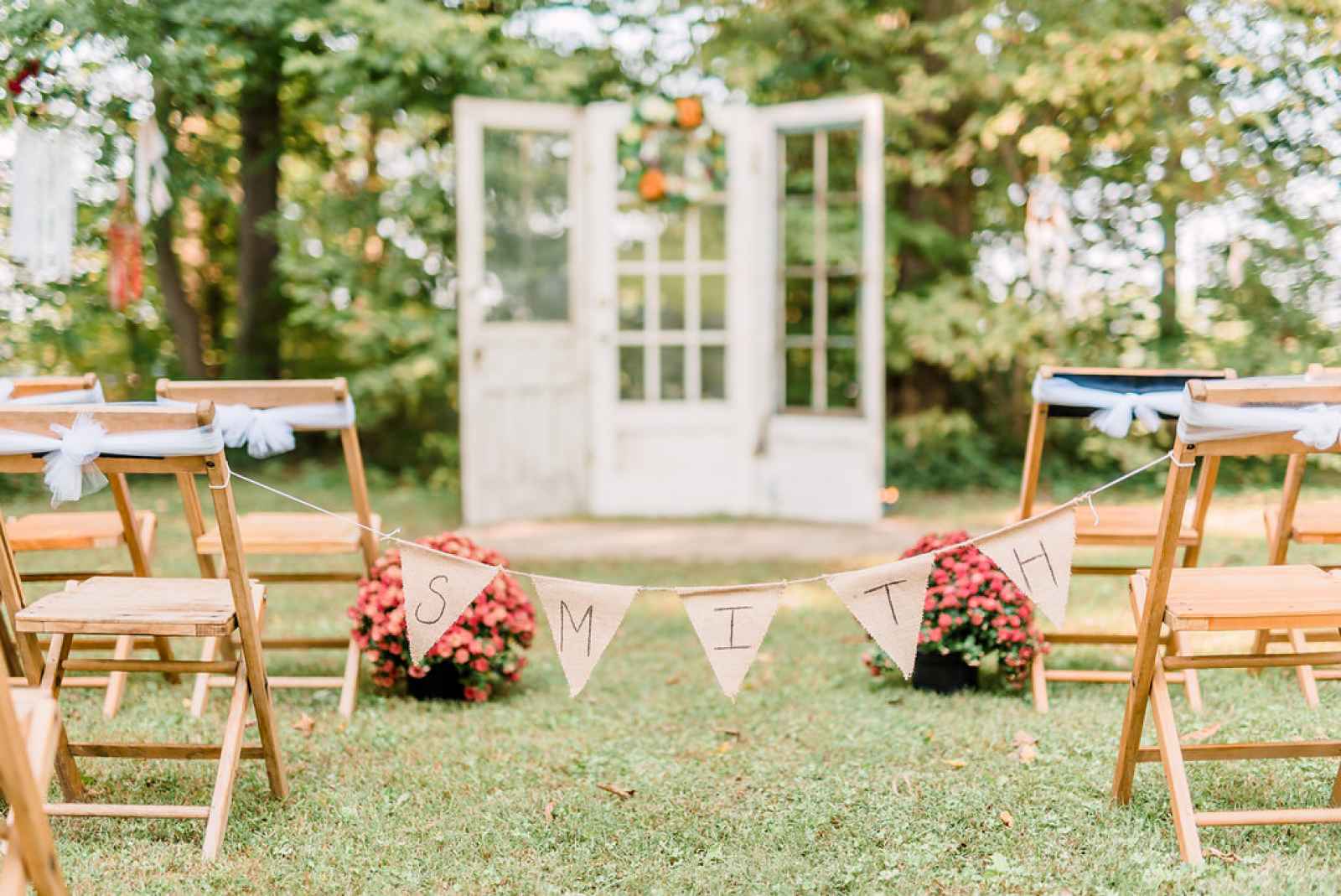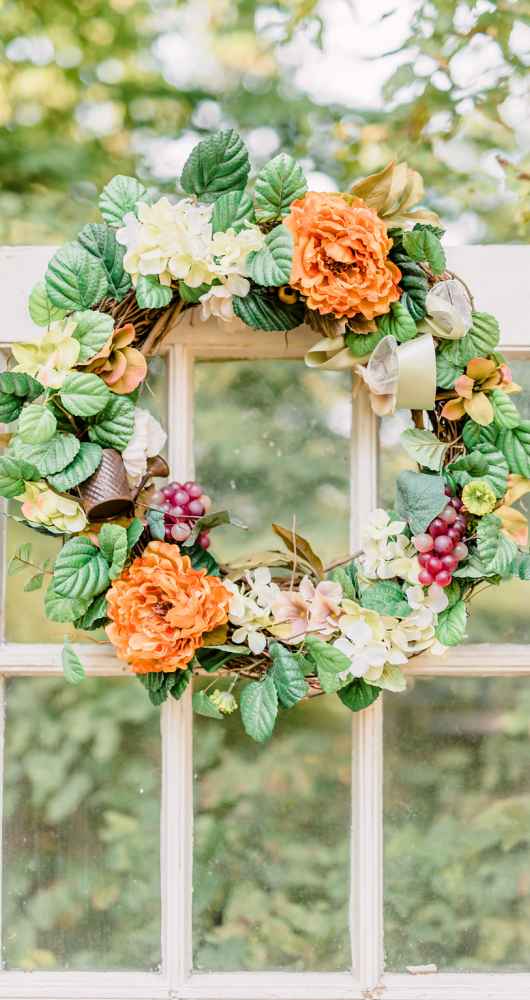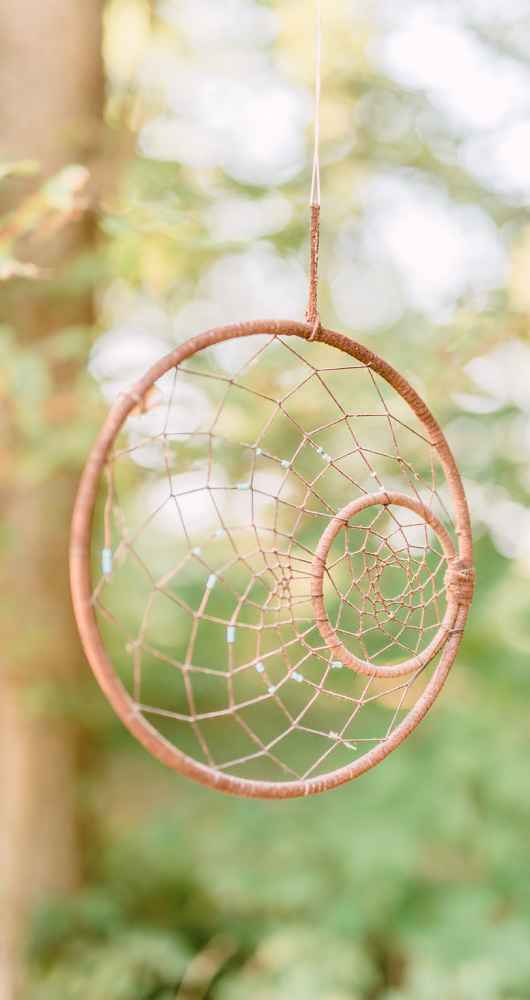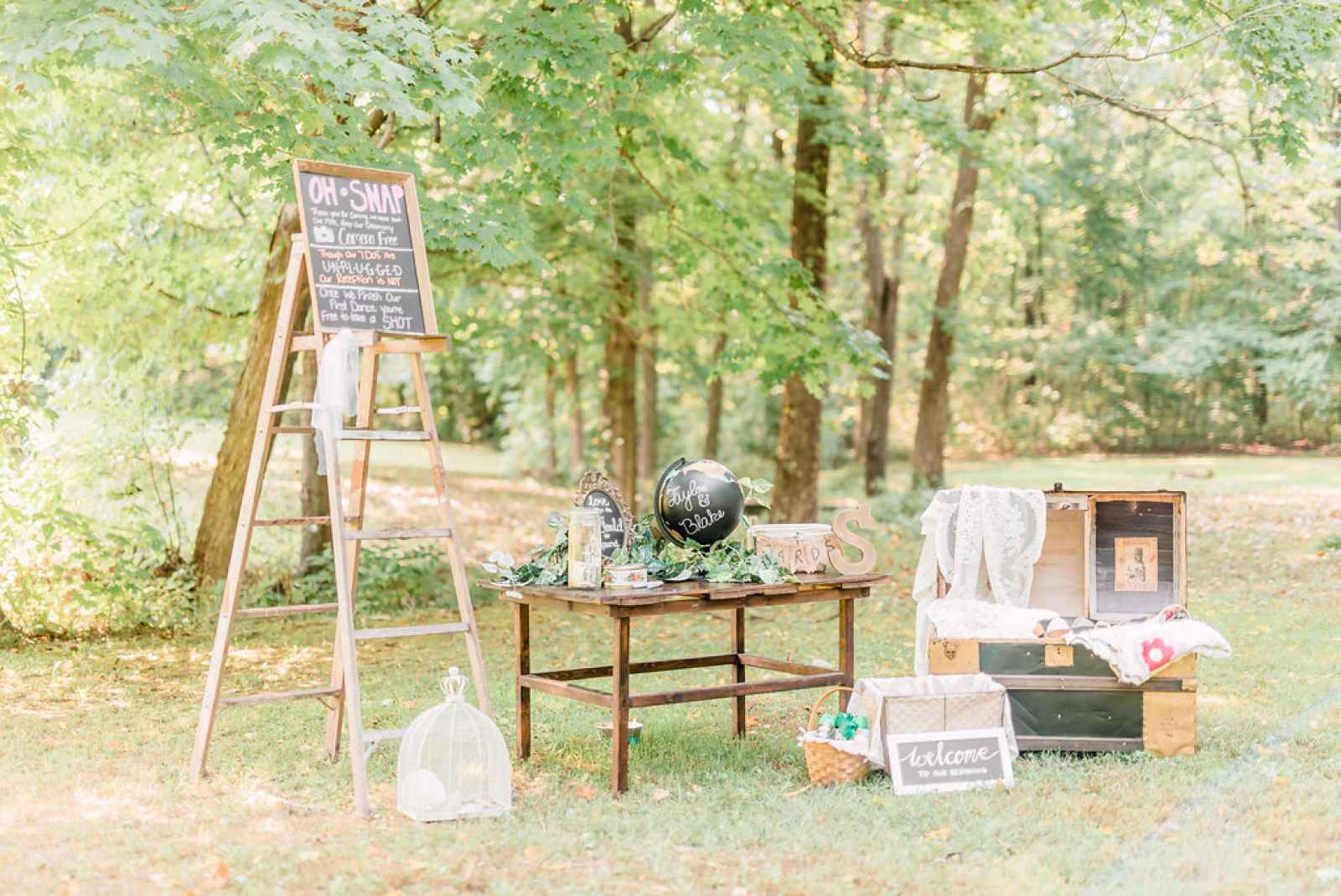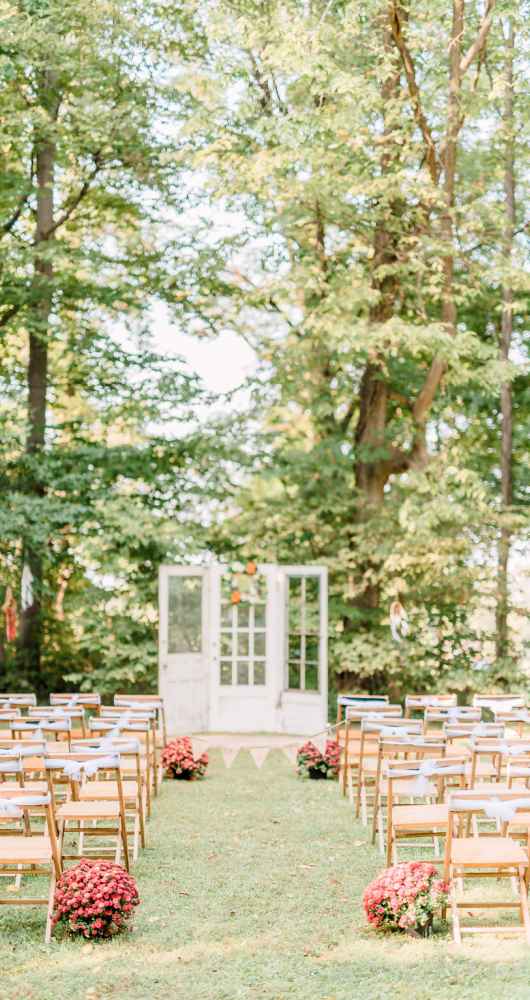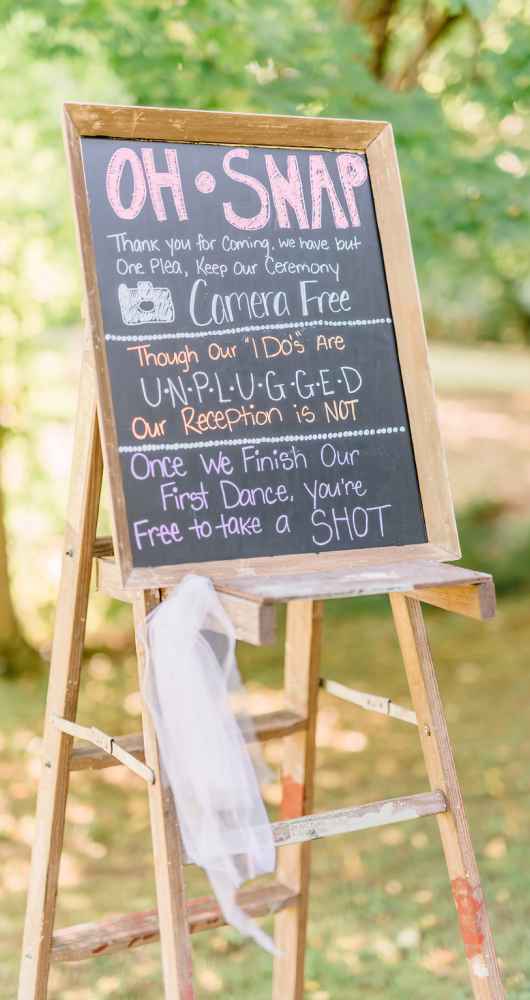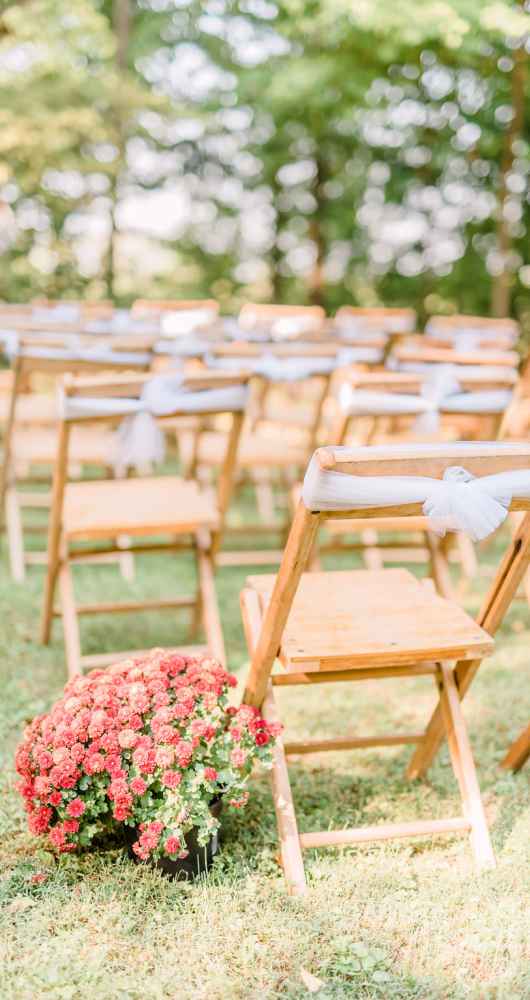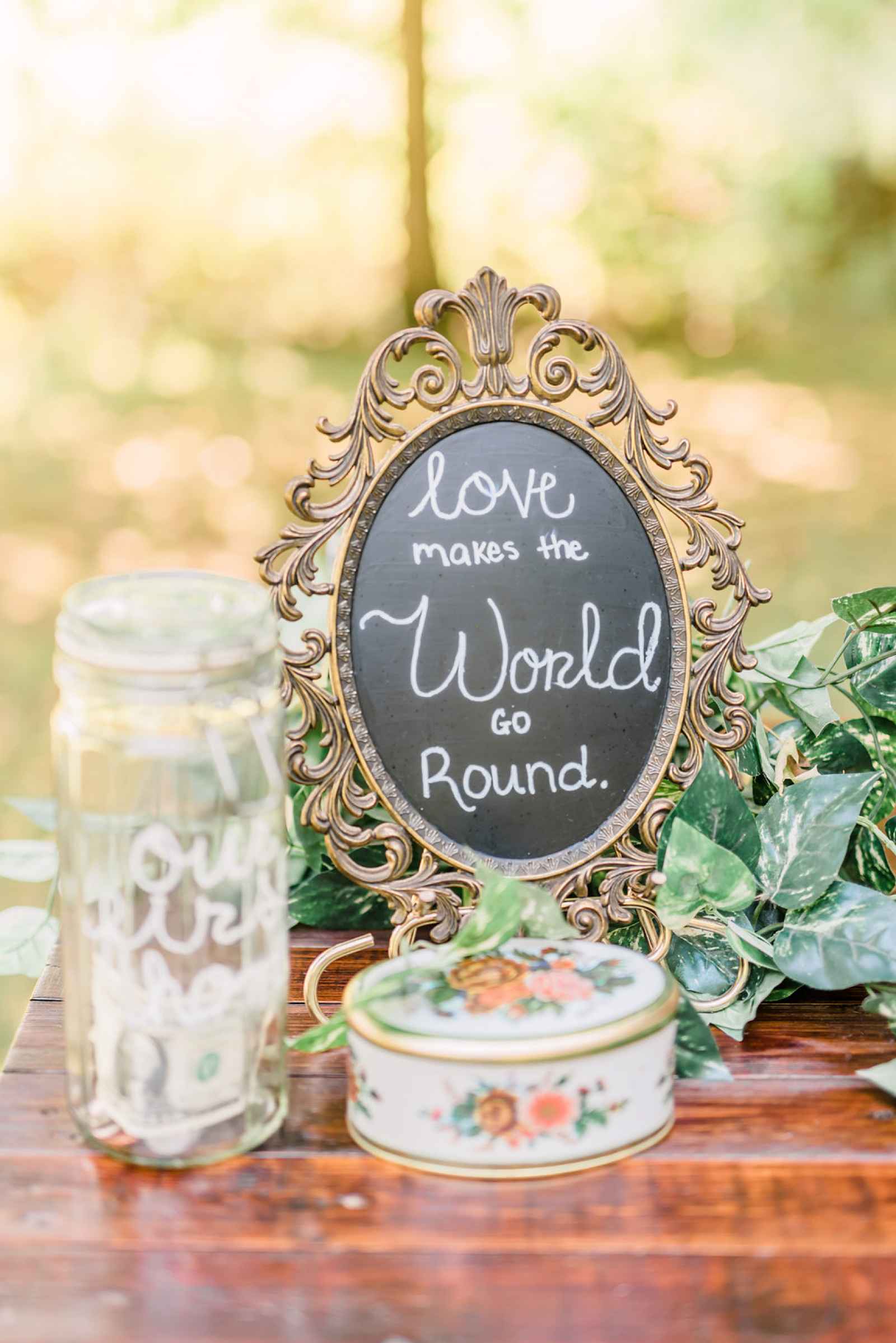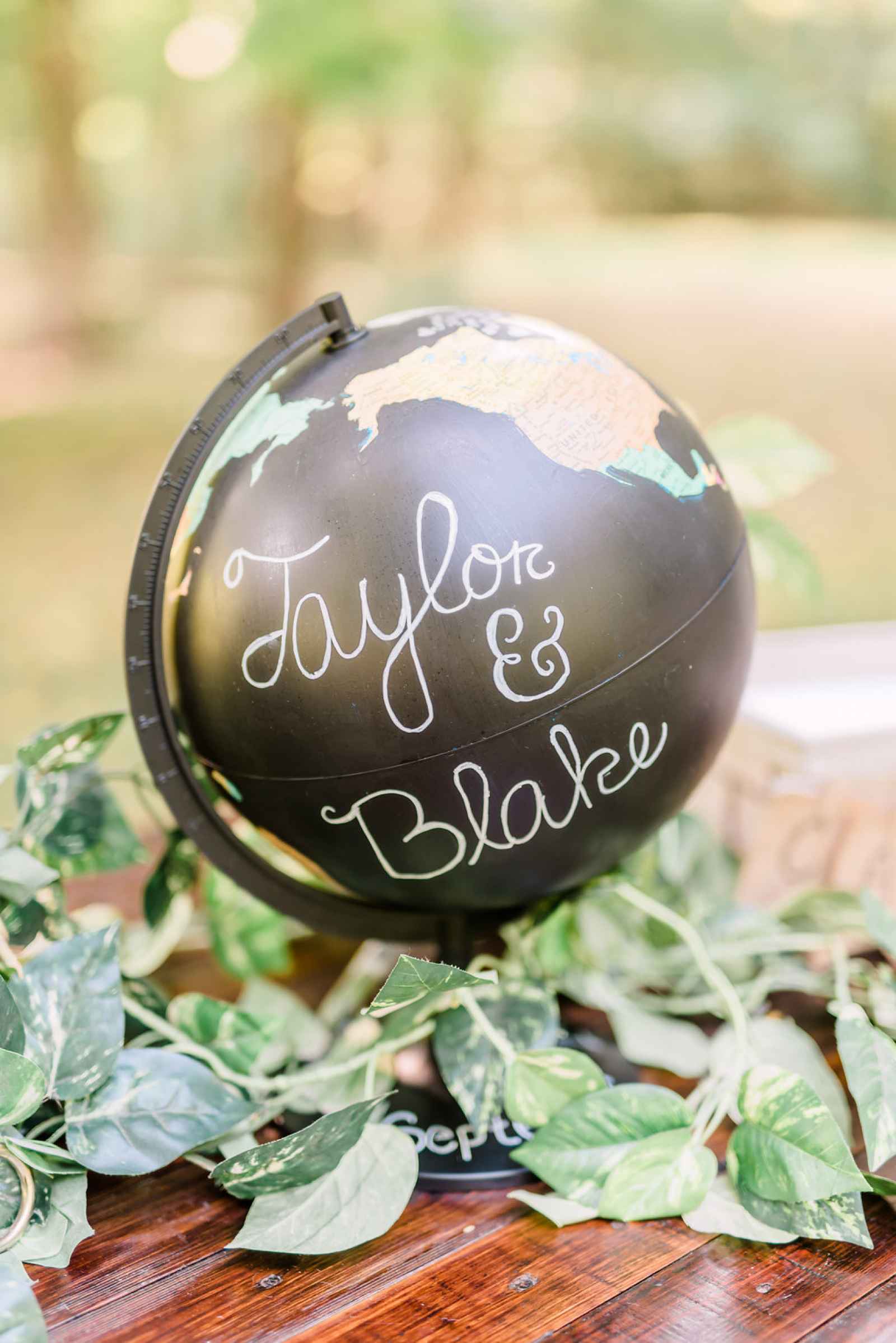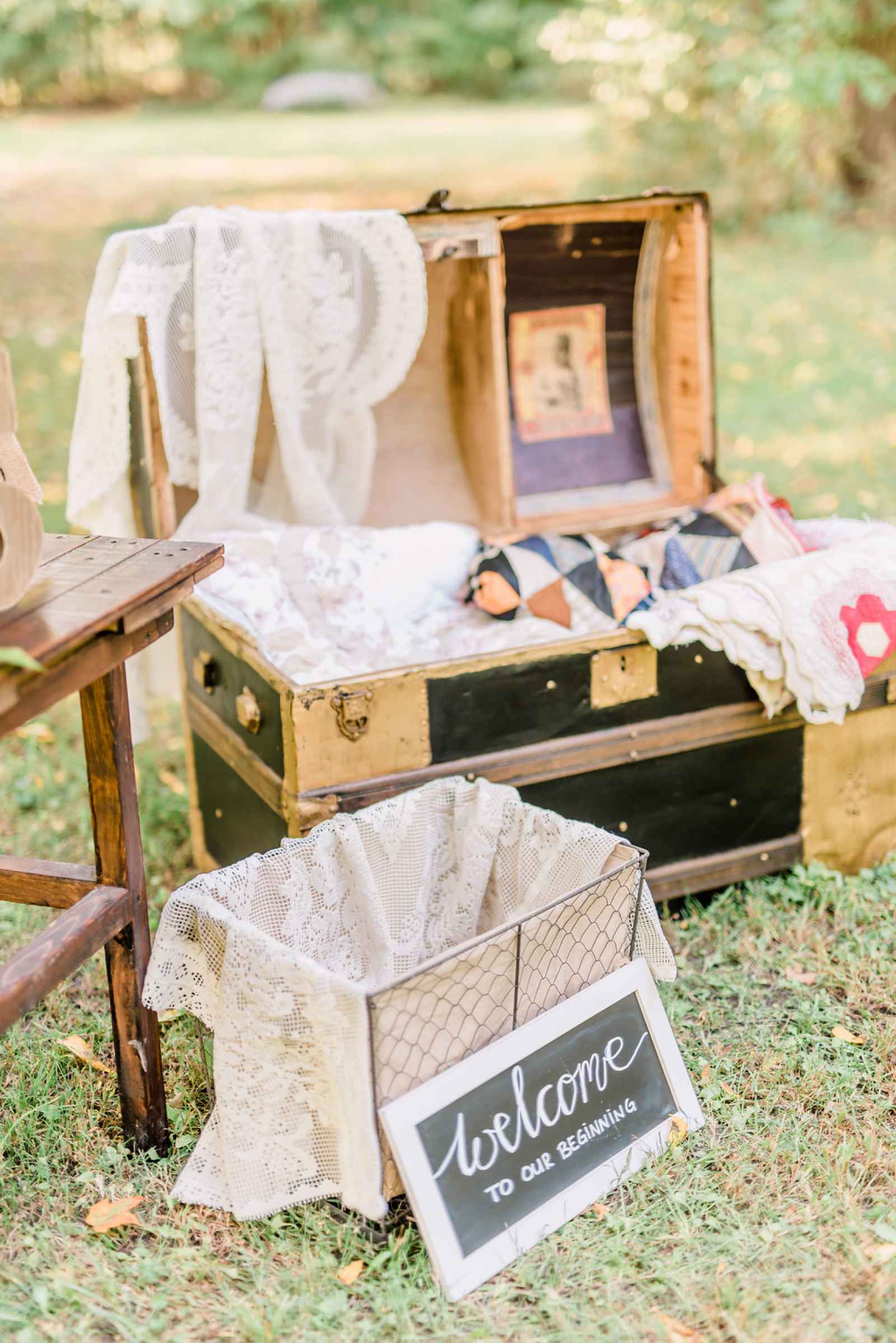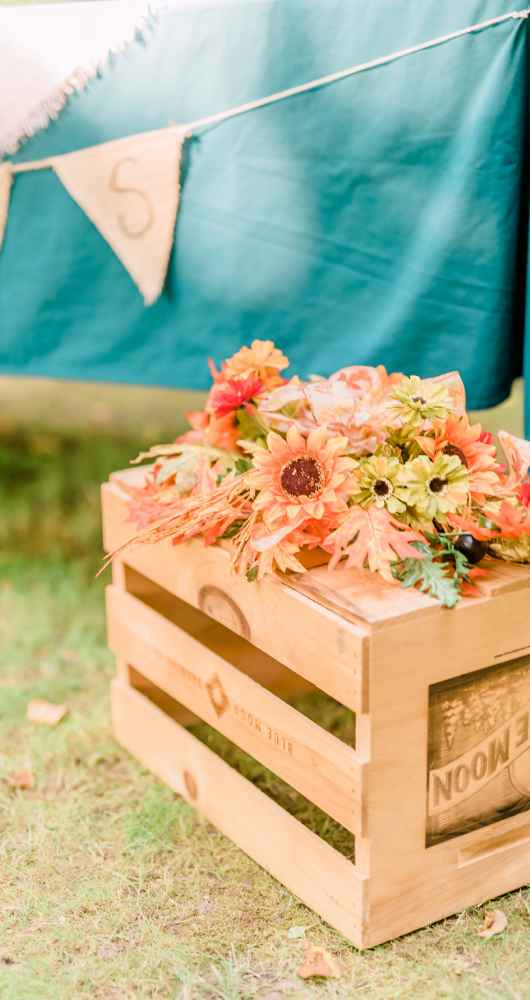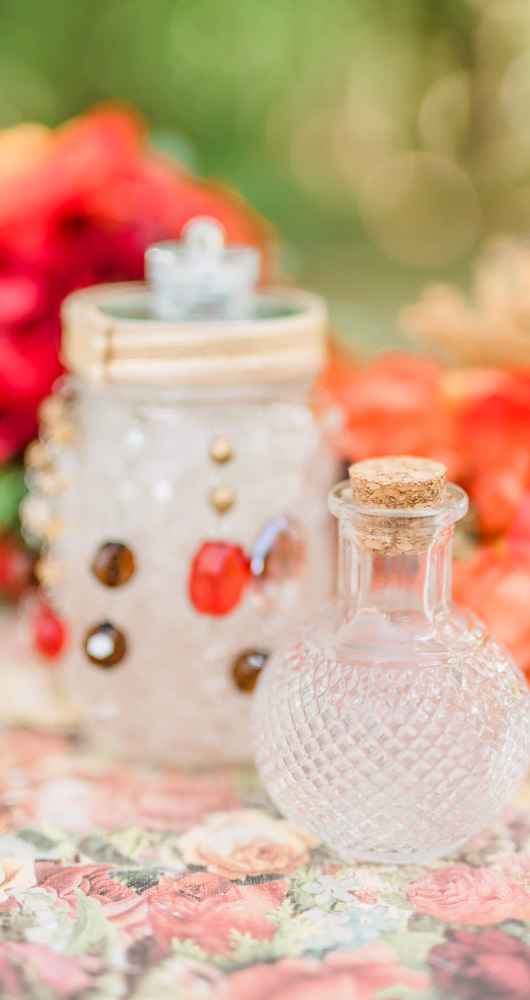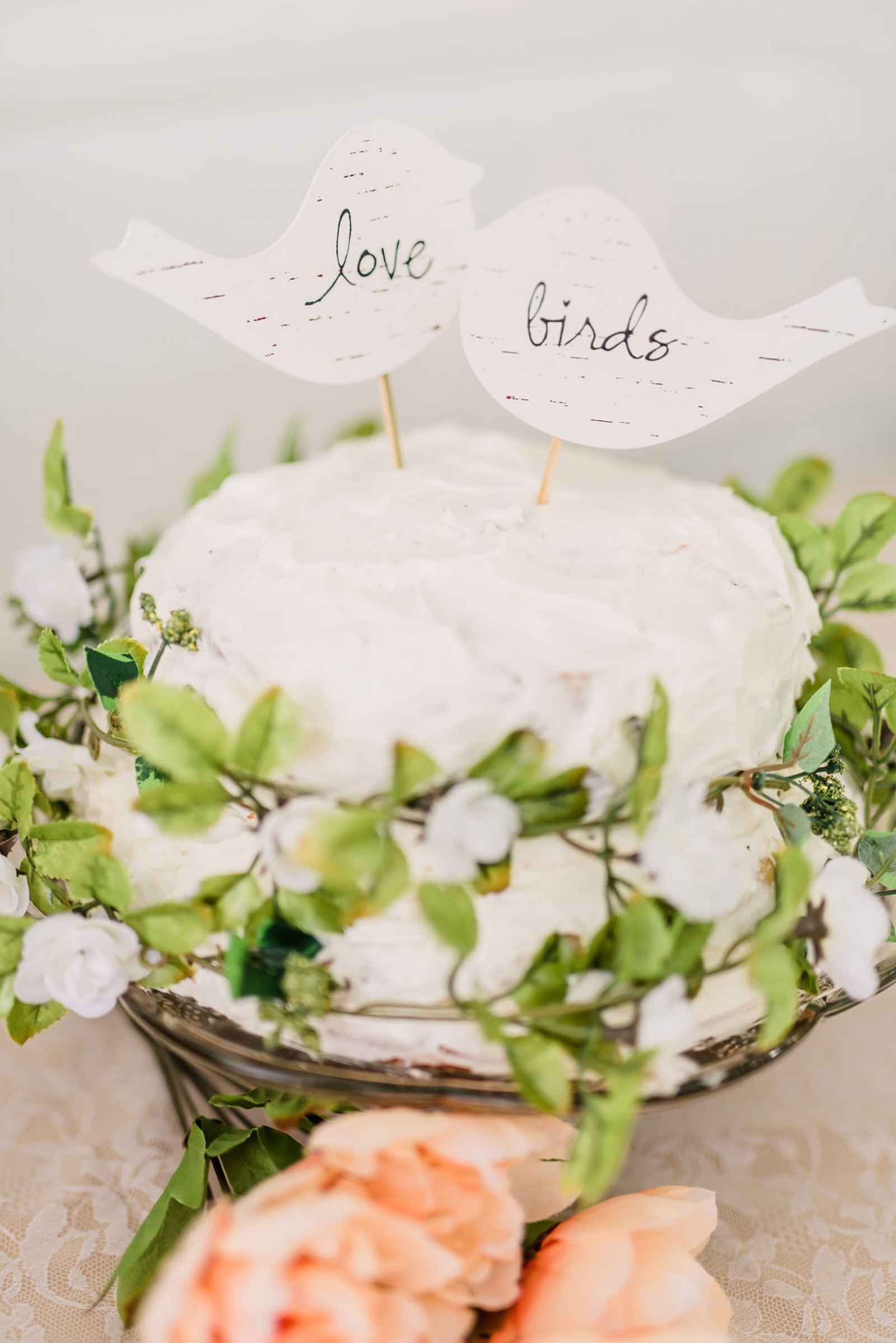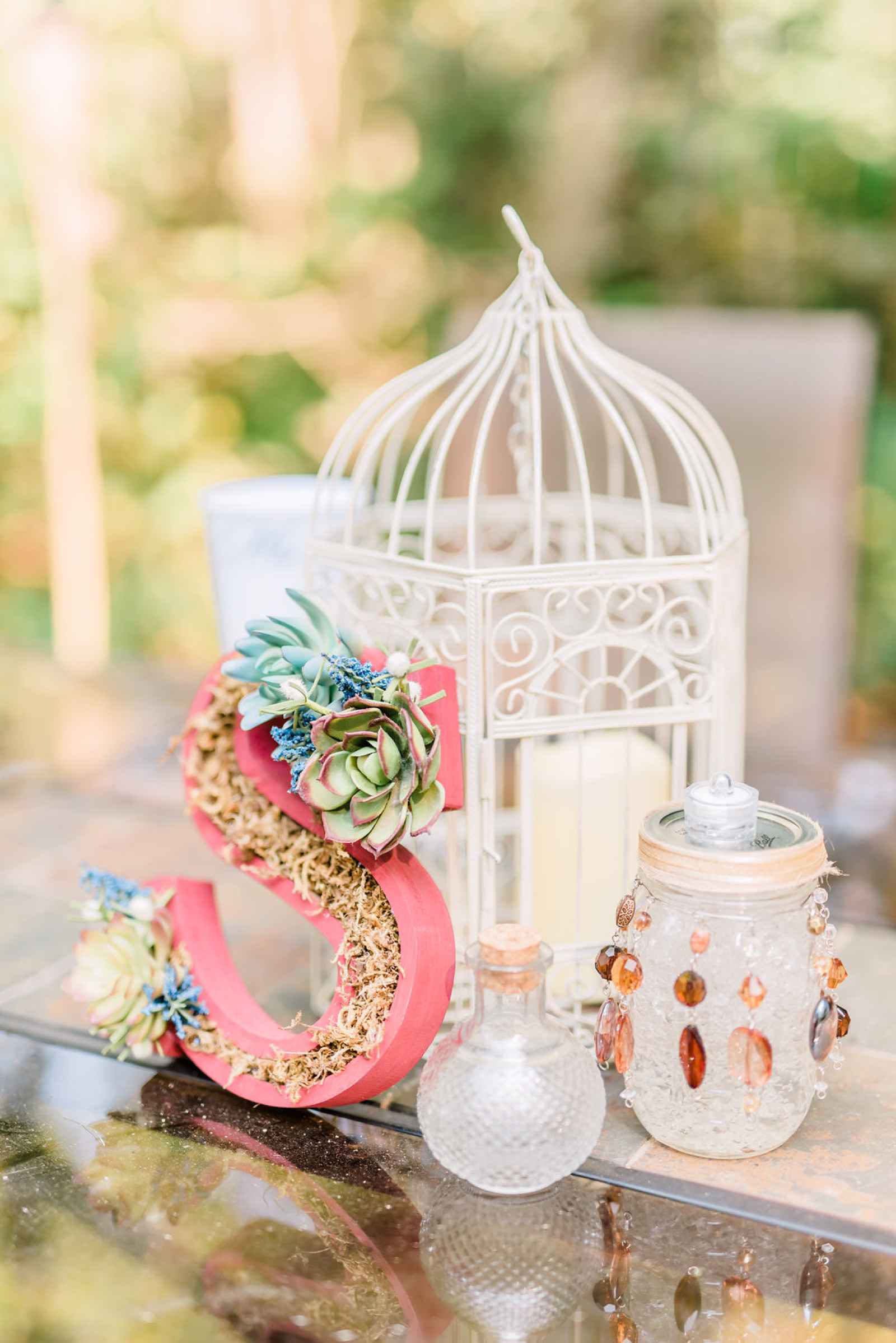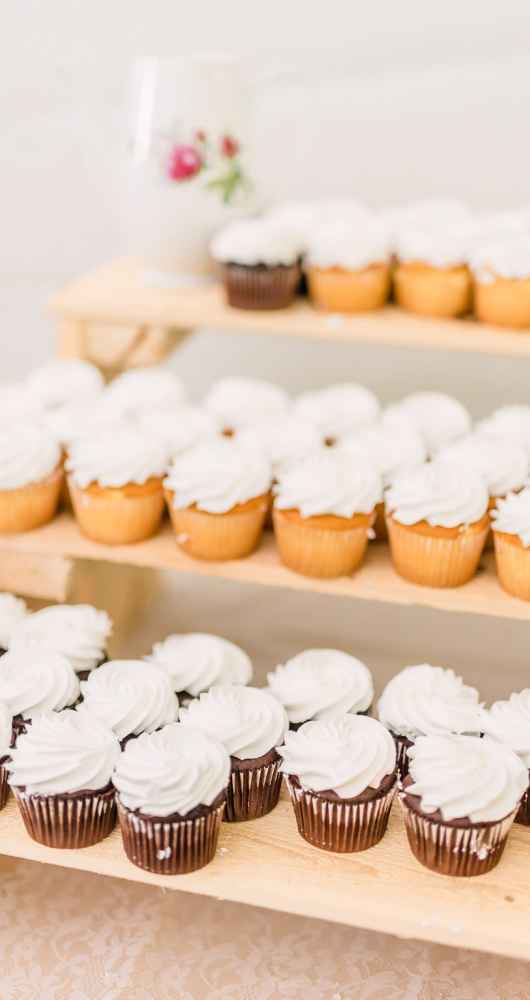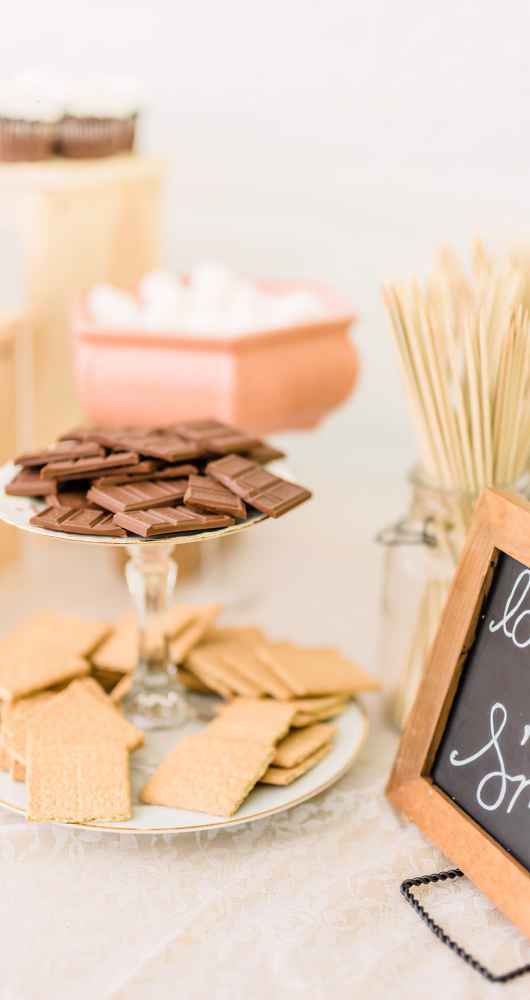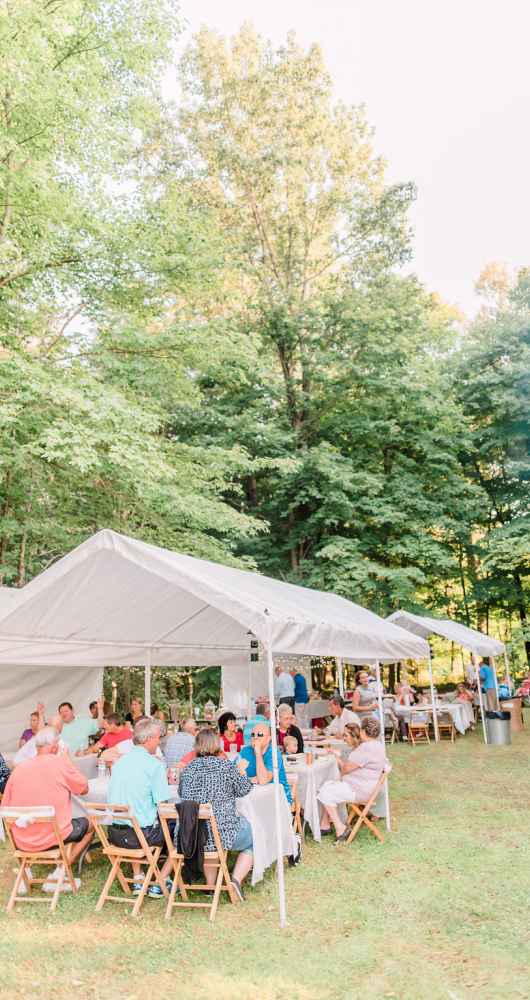 The color scheme and florals were an easy decision for Taylor. She had always wanted a fall wedding and that meant she could use her favorite color, burgundy. She says, "With the help of my sister, who has amazing taste, we decided on the other colors together. I loved the way they all just flowed, and I loved having my girls wear different colors and not the exact same dress." For the florals, she decided on using fake arrangements so she had less worry with having to D.I.Y. the designs. After seeing that Hobby Lobby (one of her fave stores) had her exact colors on sale, she was sold!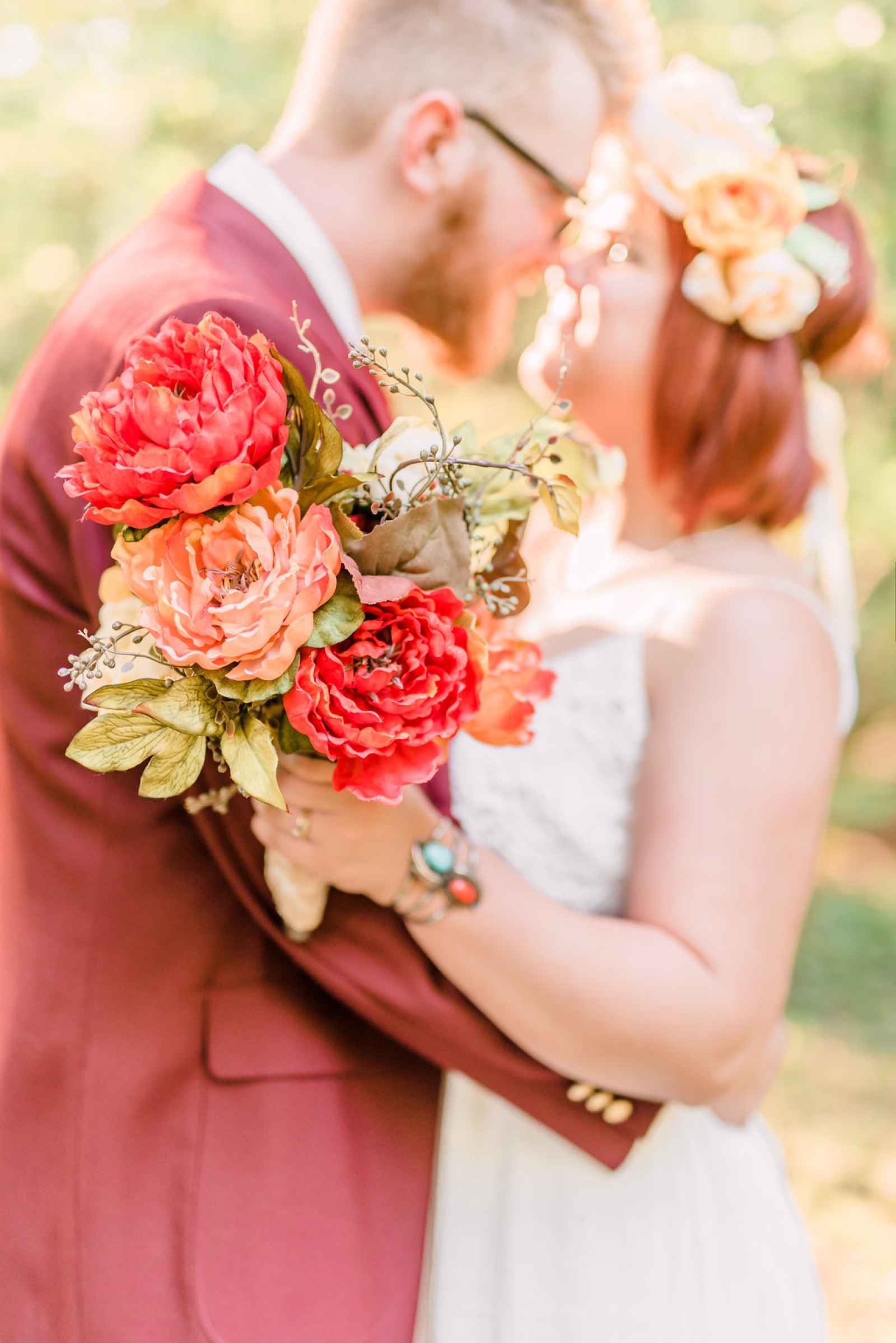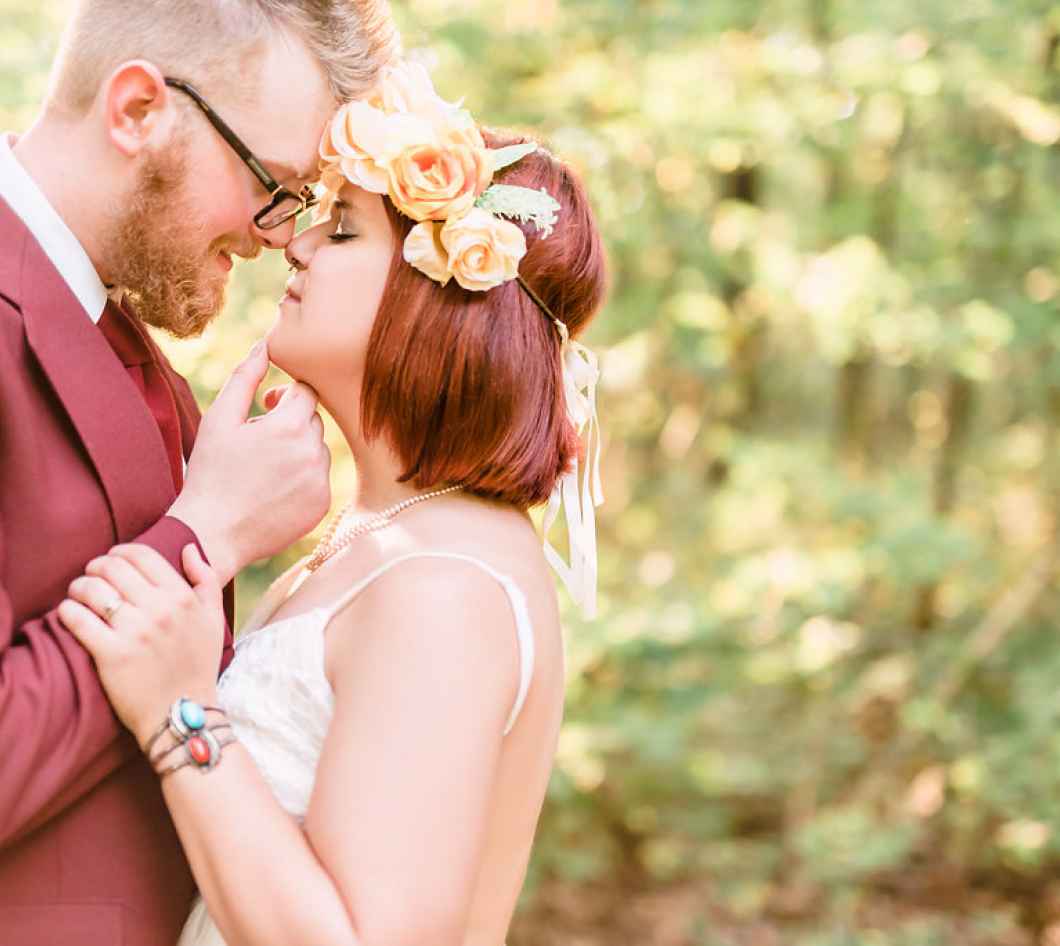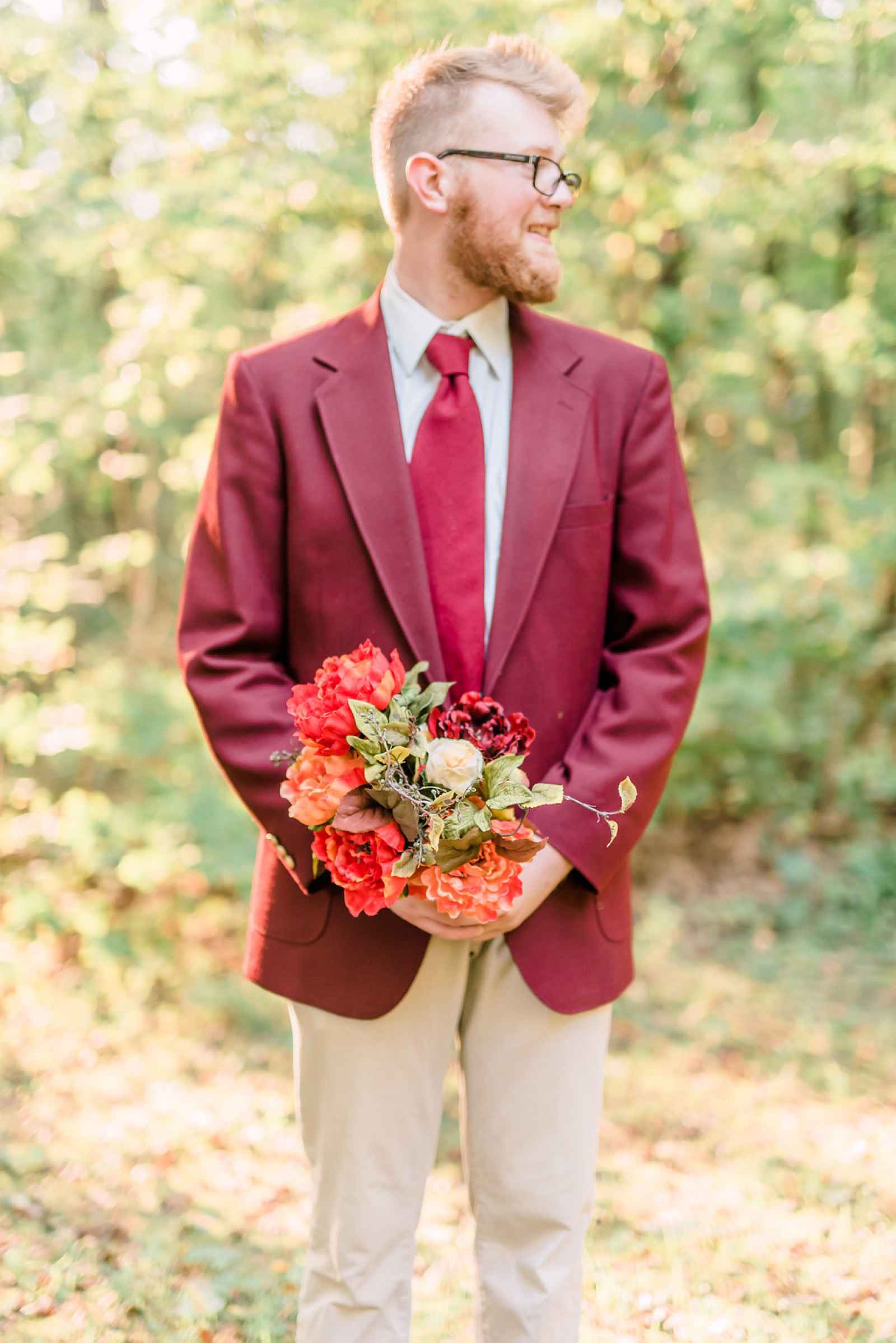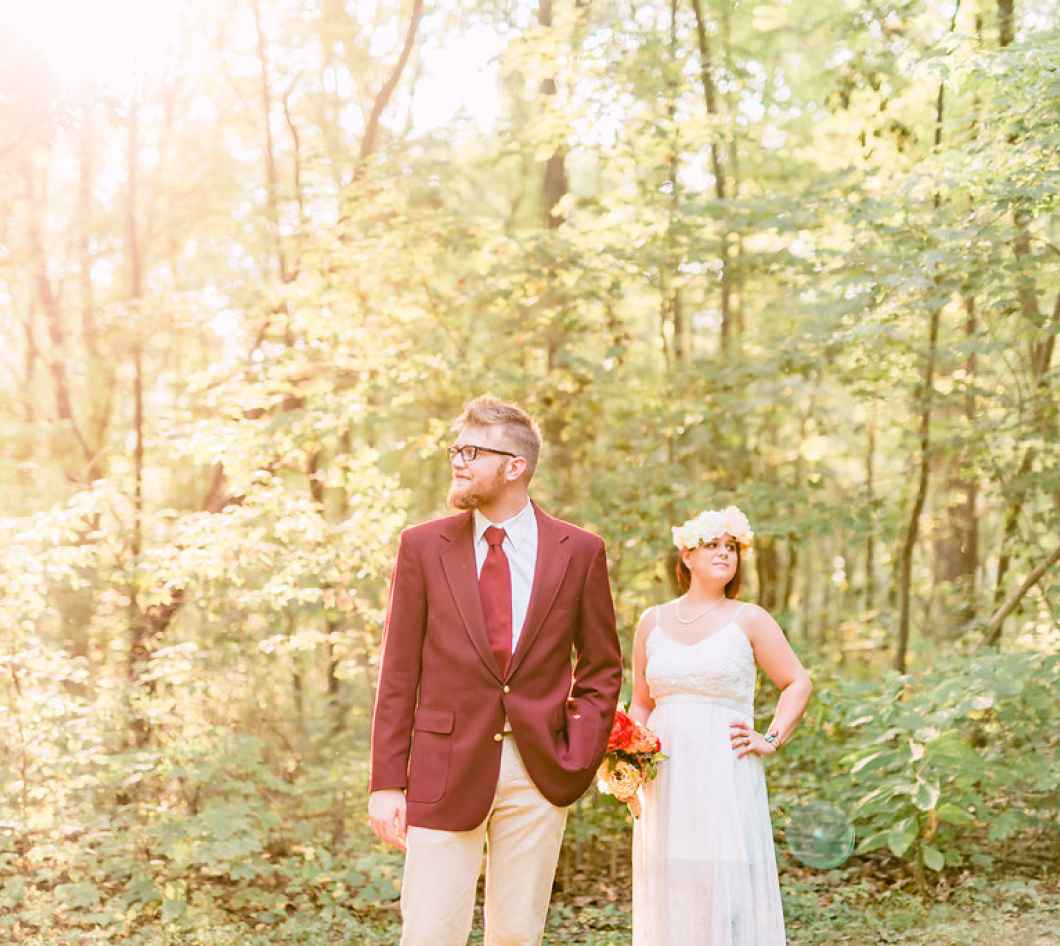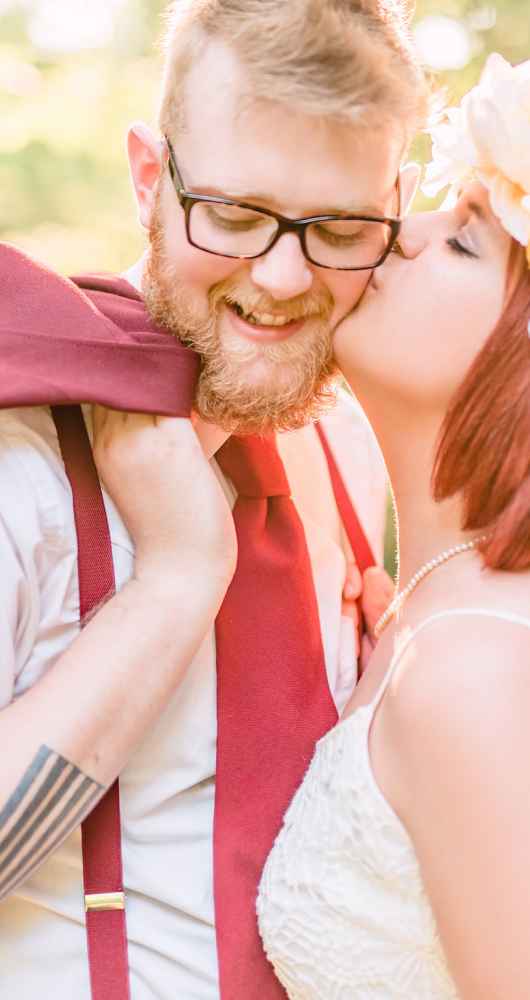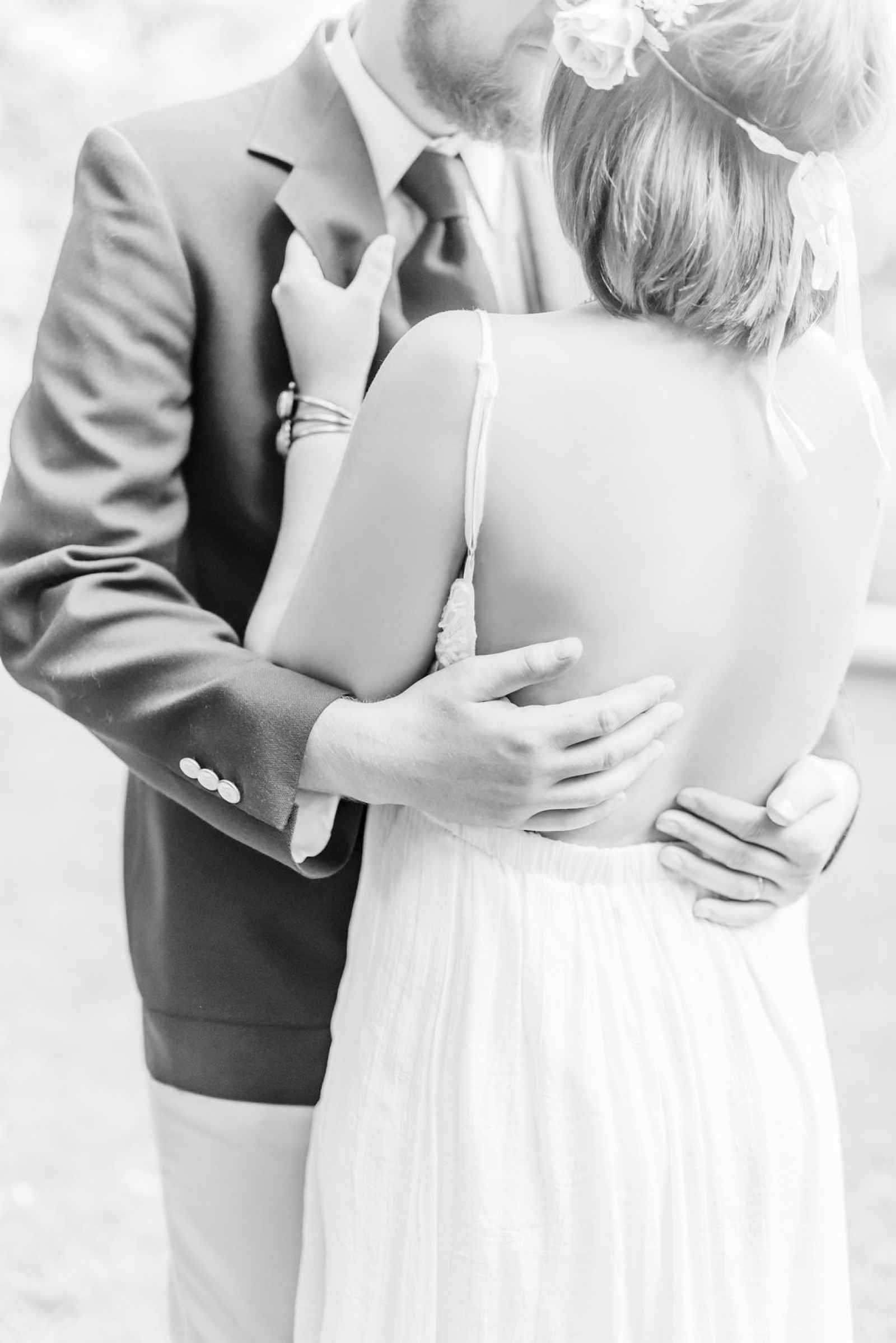 What We Love
Taylor and Blake had an unplugged wedding, so finally seeing their photos was a wonderful surprise that proved how beautifully everything came together. Also, we love the absolutely perfect ending to this laid-back wedding...a bonfire and camping!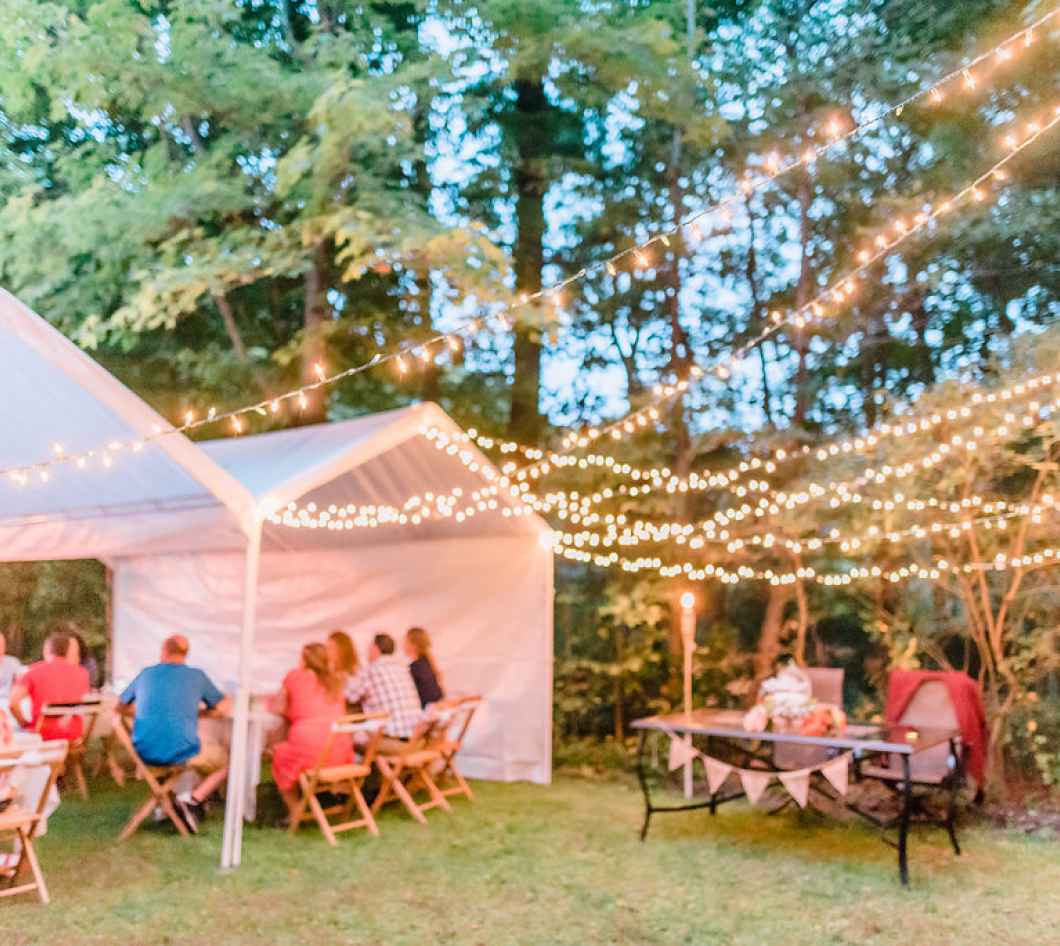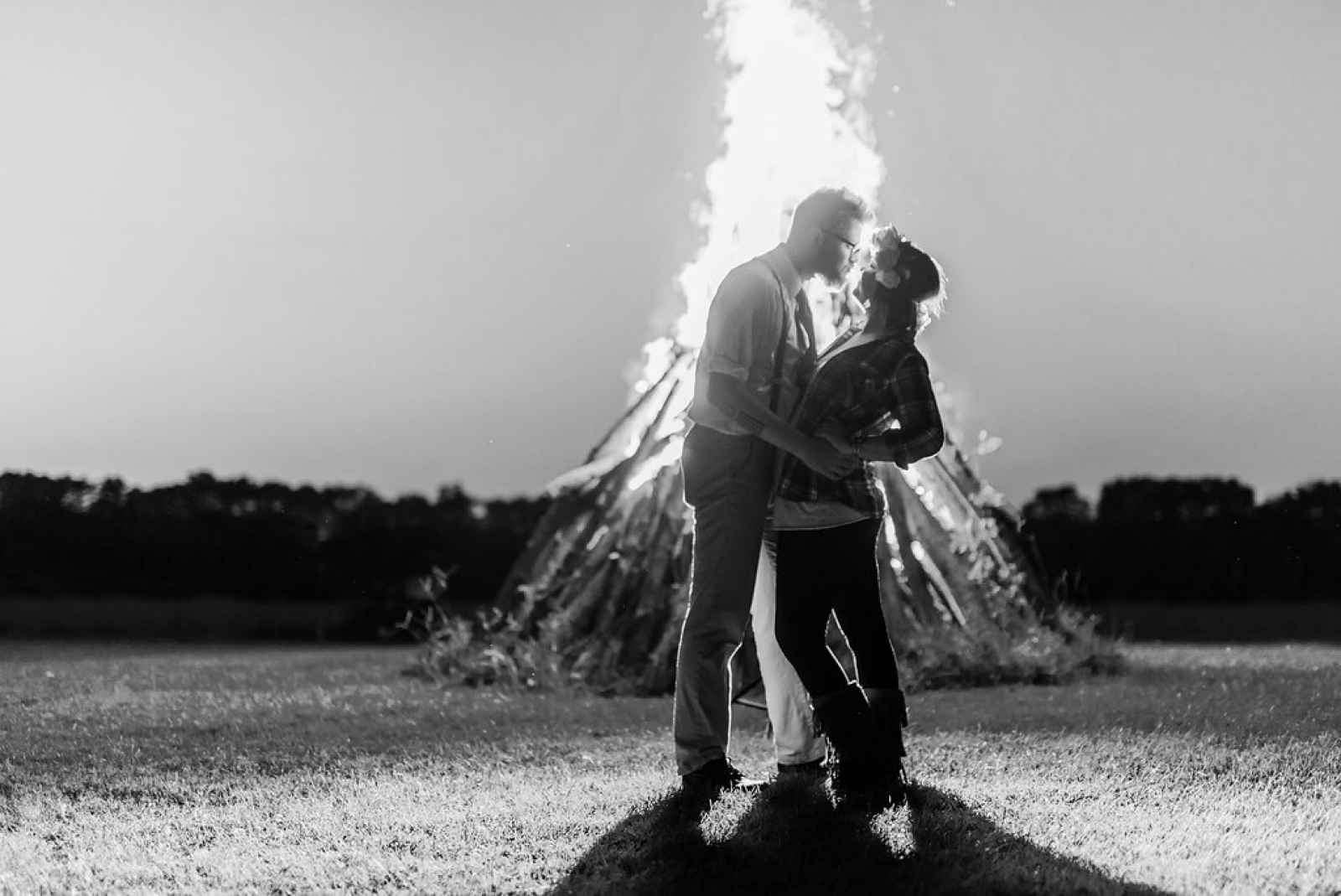 are you a bride to be? 
 
are you a wedding extraordinaire? 
Join WeddingDay Magazine in inspiring brides by partnering with us! See how here.
Blog Sponsored By
Related Blogs