THE ONE I LOVE
CROSSING PATHS
RJ French saw Vesna Popovic walking down the street at Case Western Reserve University in Cleveland when both were freshmen in 2005. It was love at first sight for him, but she appeared not to notice him. He made a habit of walking the busy route, hoping to get her attention. When they were finally introduced by friends, he seized the opportunity to ask her out. They began dating and continued all through college.
ONE NIGHT WITH THE ONE I LOVE
Vesna flew from her hometown of Pittsburgh to Zionsville, IN to be with RJ and his family for the holidays in 2009. He gave her a puzzle gift that included the following note: "One night with the one I love, French Lick Hotel." On New Year's Eve at French Lick, he booked a massage for her and, over a romantic dinner, presented her with a scrapbook of special moments from their four-year relationship. Those mementos included fortune cookie messages, post-it notes wishing RJ luck at his soccer games, and receipts from dinners and airline tickets. Vesna started to cry while flipping through the pages. "RJ got down on one knee and asked me if I would spend the rest of my life with him," she remembered. He even arranged for a professional photographer to capture the moment she said yes!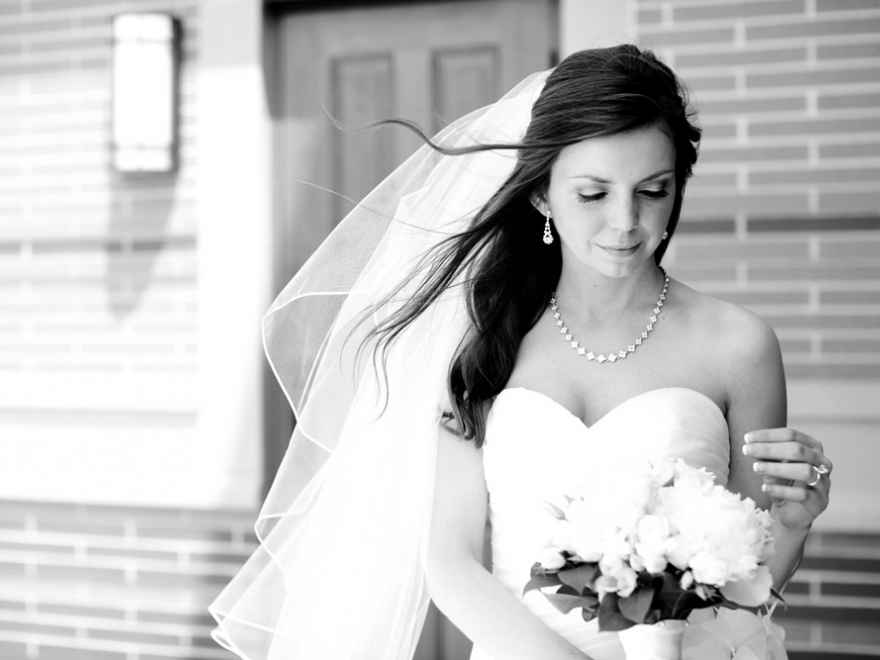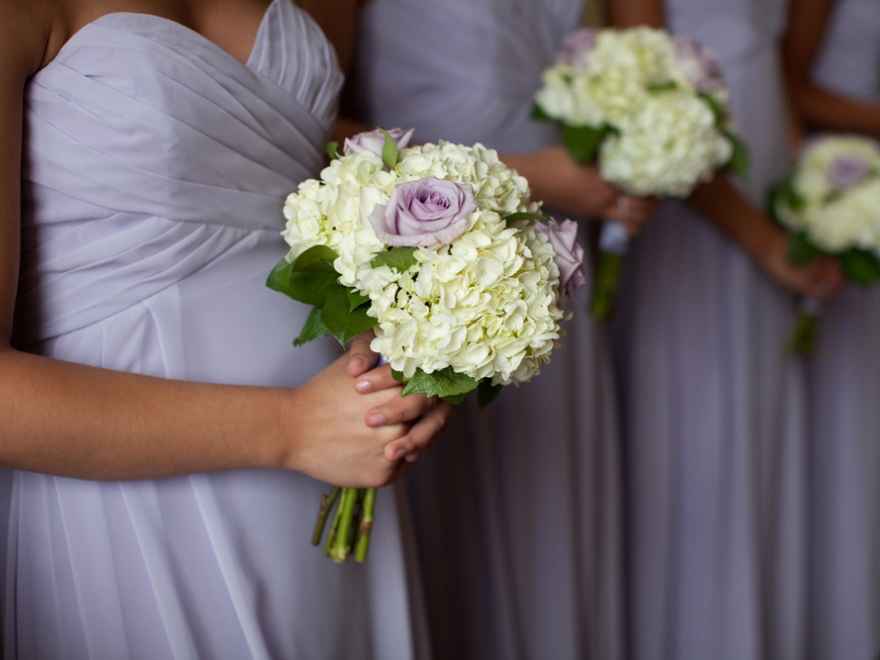 PLANS IN BLOOM
RJ wanted Vesna to make her big day whatever she had always dreamed about. "We wanted it more relaxed, not really fancy, but still with romantic and girly things," she said. Vesna had moved from Serbia to Pittsburgh when she was 11, so she knew she wanted to incorporate her Serbian heritage into their wedding day. 
They set a June date at The Holy Trinity Greek Orthodox Church in Carmel, IN with the reception at The Mansion at Oak Hill. Vesna's love of flowers would be showcased at the romantic venue. "I love flowers, so a major part of the design process was driven by the floral," she explained. Inspired by the trees used in William and Kate's royal wedding, she decided to incorporate magnolia trees with white and light pink blooms as well.
Her bouquet was all white with peonies, lisianthus, spray roses, and stephanotis. The bridesmaids' flowers were white hydrangeas and lilac roses.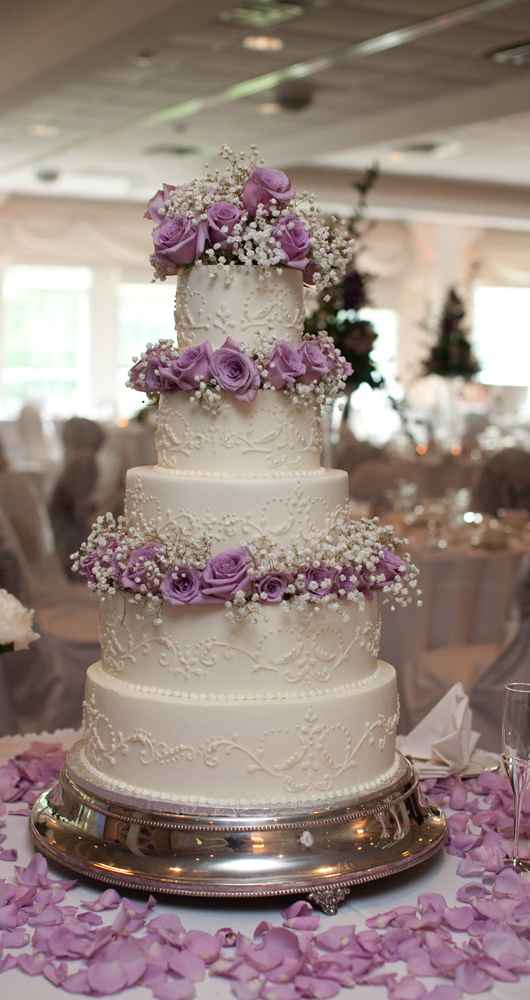 A FUSION OF CULTURES
Vesna and RJ's ceremony followed Serbian customs, which included standing for the entire service and holding lit candles. The climax of the service is the rite of crowning. The bride and groom are crowned as the King and Queen of their own kingdom, which they will rule with wisdom, justice, love and integrity. There was a comical moment during the ceremony when they realized RJ's crown was too small. "I had to walk around up and down stairs like a balancing act, with everyone praying that I wouldn't drop the crown," RJ said laughingly.
The reception at The Mansion at Oak Hill followed with beautiful floral and guests dancing the entire evening. The couple danced their first dance to "Love" by Matt White, and the evening included a traditional Serbian dance called "kolo", performed by Vesna and RJ in lace-up Serbian folk shoes. Both of their families got into the Serbian dances and the couple described it as a "fusion" of their two cultures.
Another Serbian tradition involves friends and relatives of the family bringing homemade cookies to the reception. A table was covered with an unbelievable selection of treats. "I can't even begin to describe the number, types, and colors of the cookies," RJ said. 
Vesna and RJ remember the day as a beautiful reflection of their love for one another. "As part of the ceremony, the priest told us that when we came down the stairs, we were officially married," Vesna said. RJ remembers thinking when he looked over at his new wife, "she was the most beautiful girl I had ever seen."
For an inside look into RJ and Vesna's wedding, check out the amazing footage from Thread & Film!